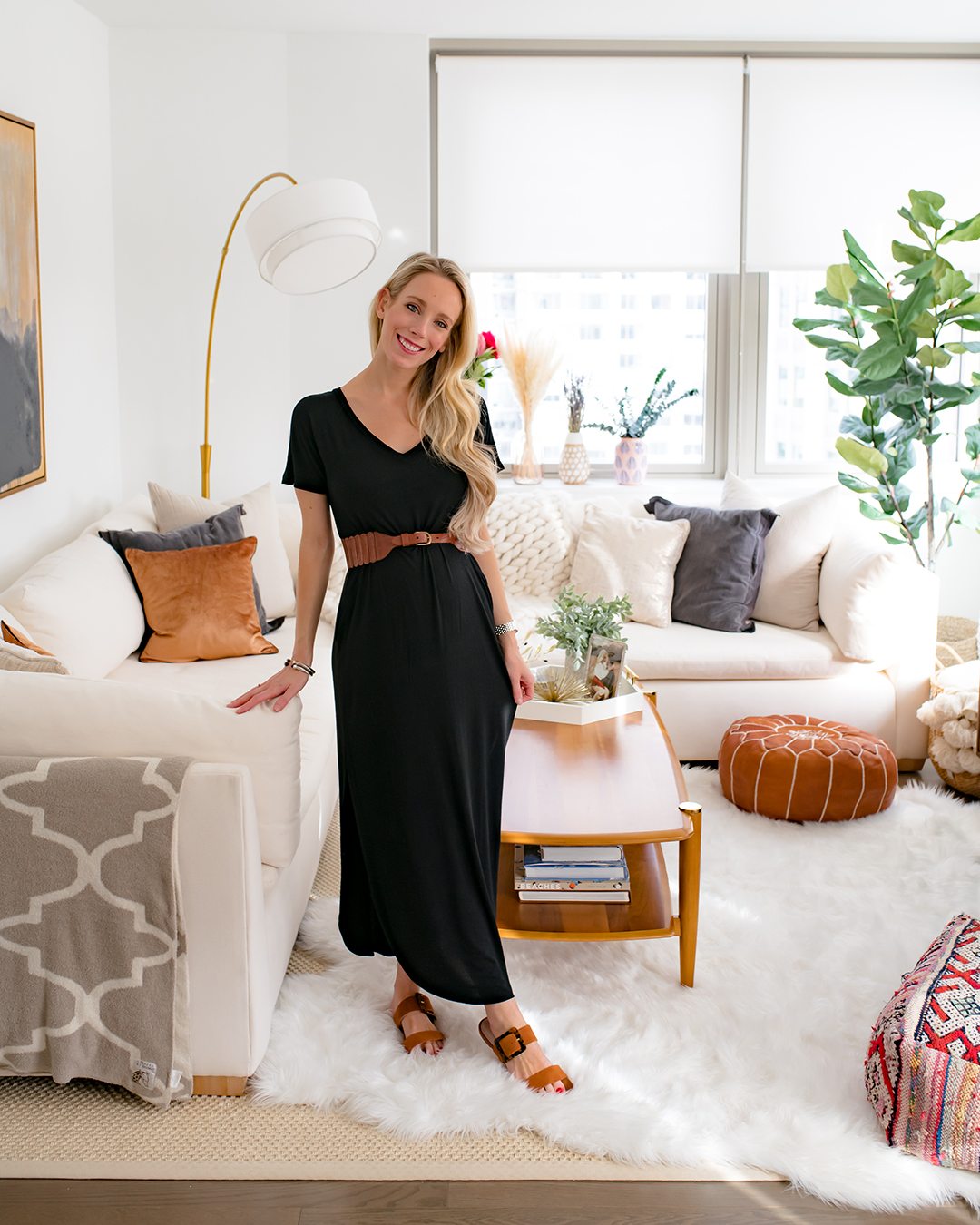 OUTFIT DETAILS // Black Maxi Dress | High Waist Belt | Buckle Sandals | Watch | David Yurman Bracelets
We had one goal when furnishing and decorating our living room: making it cozy. Comfort and functionality were two things we kept top of mind as we worked to make the main living space in our Jersey City apartment feel like a home. This room has actually been finished for a few months and I'm a little embarrassed that I'm just getting around to sharing it now. 2019 was definitely the year of wedding and honeymoon planning, but I'm hoping to continue making home content more of a priority in 2020. Hope you enjoy this detailed look at our favorite room!
PS all furniture and decor is linked at the bottom of the post!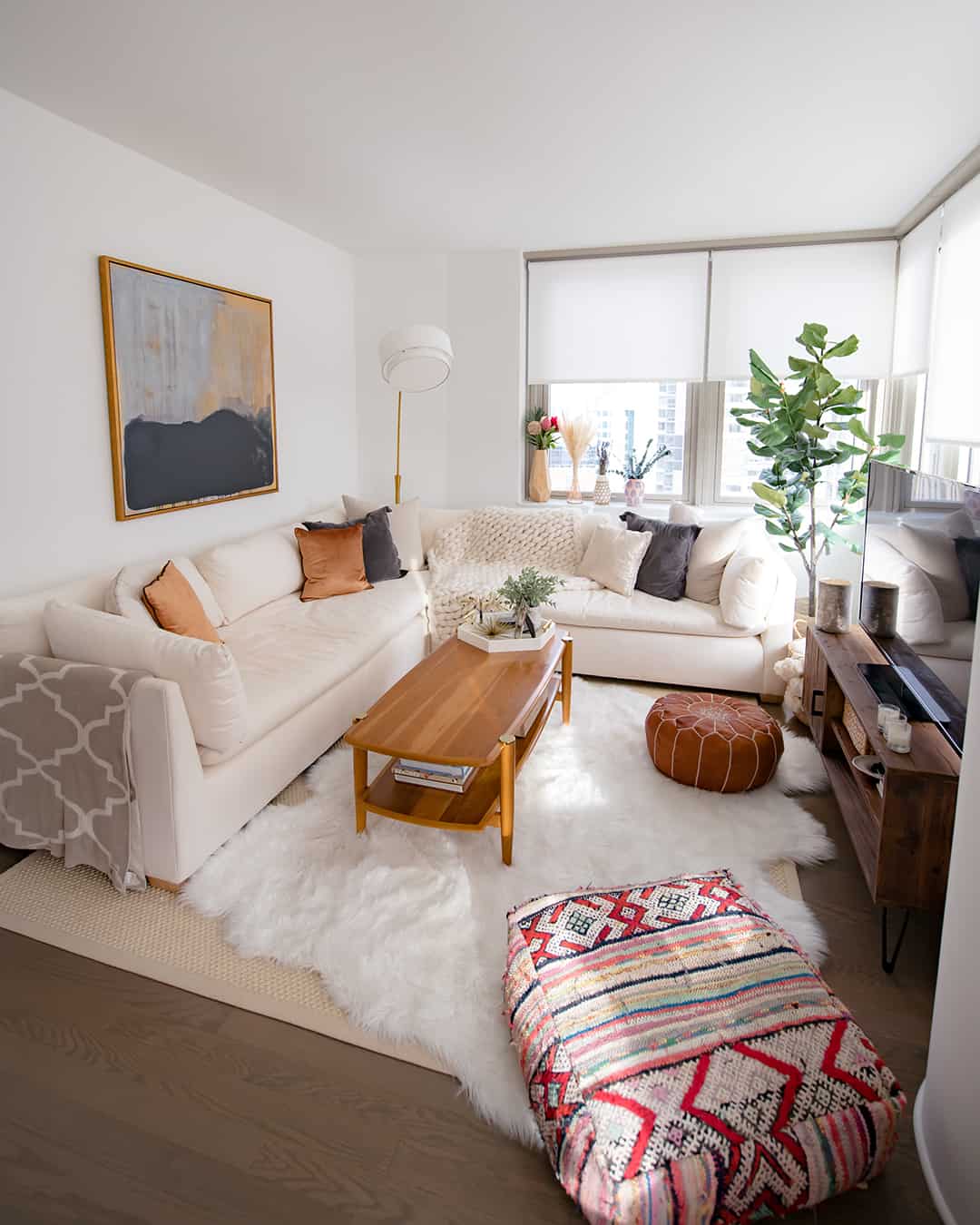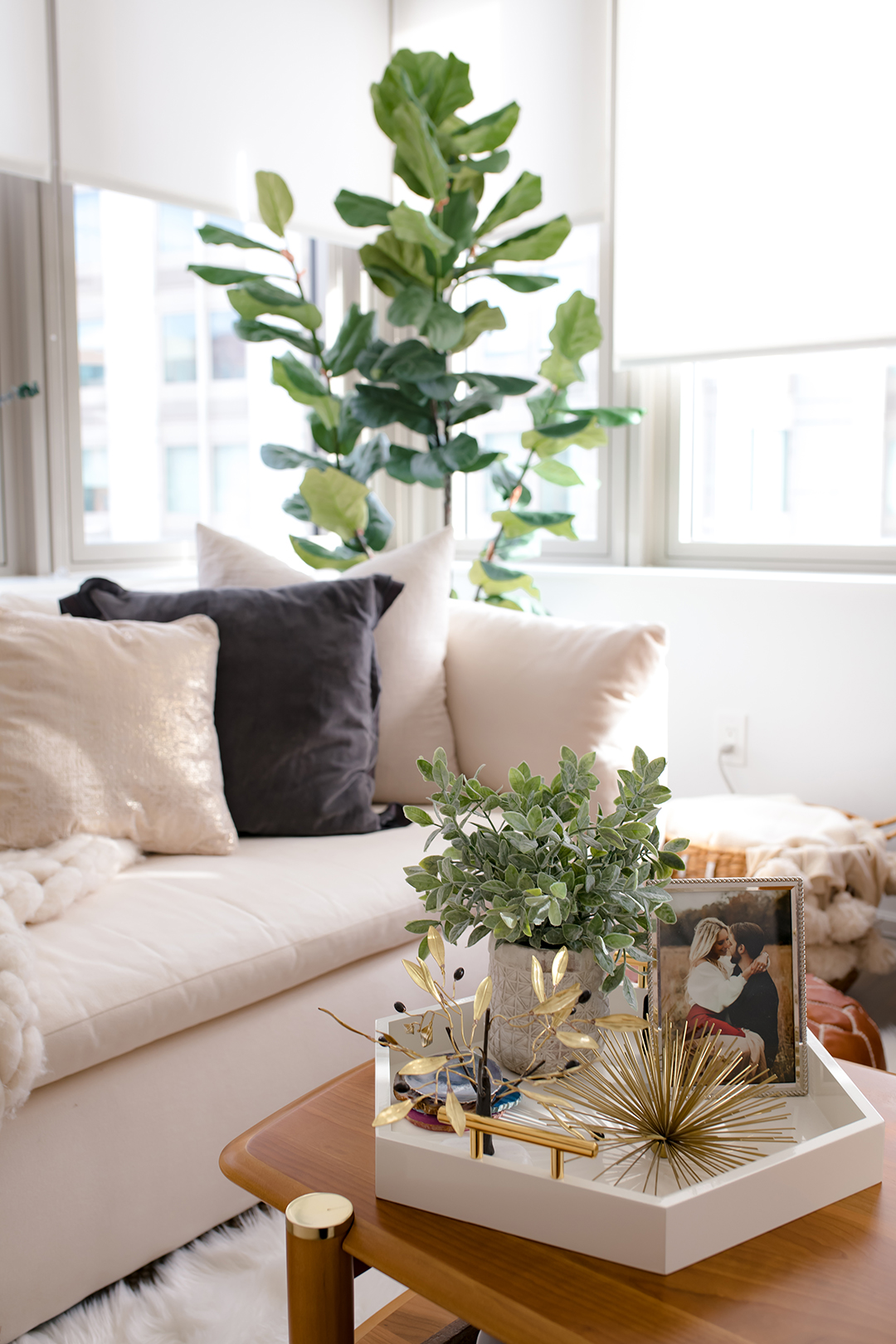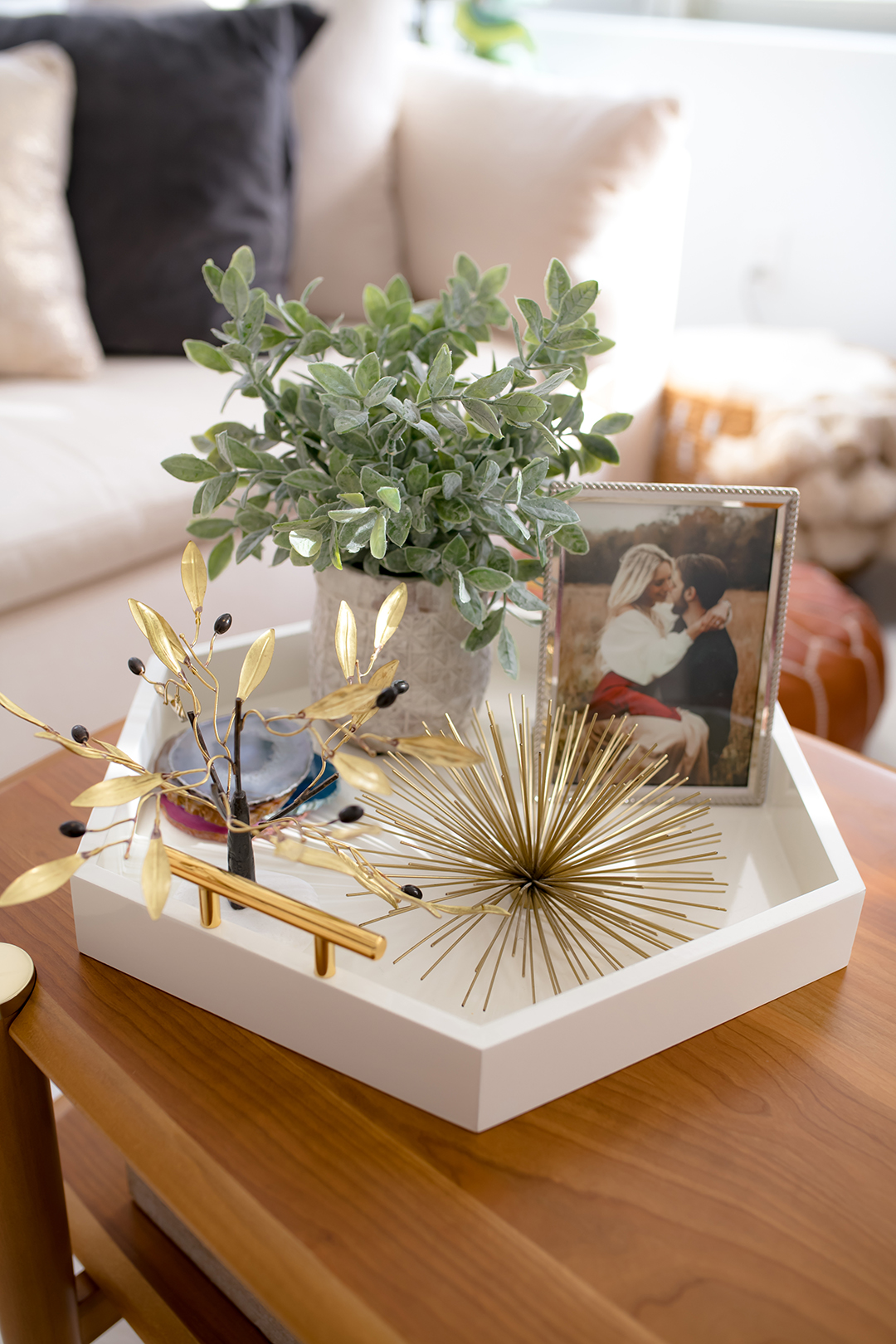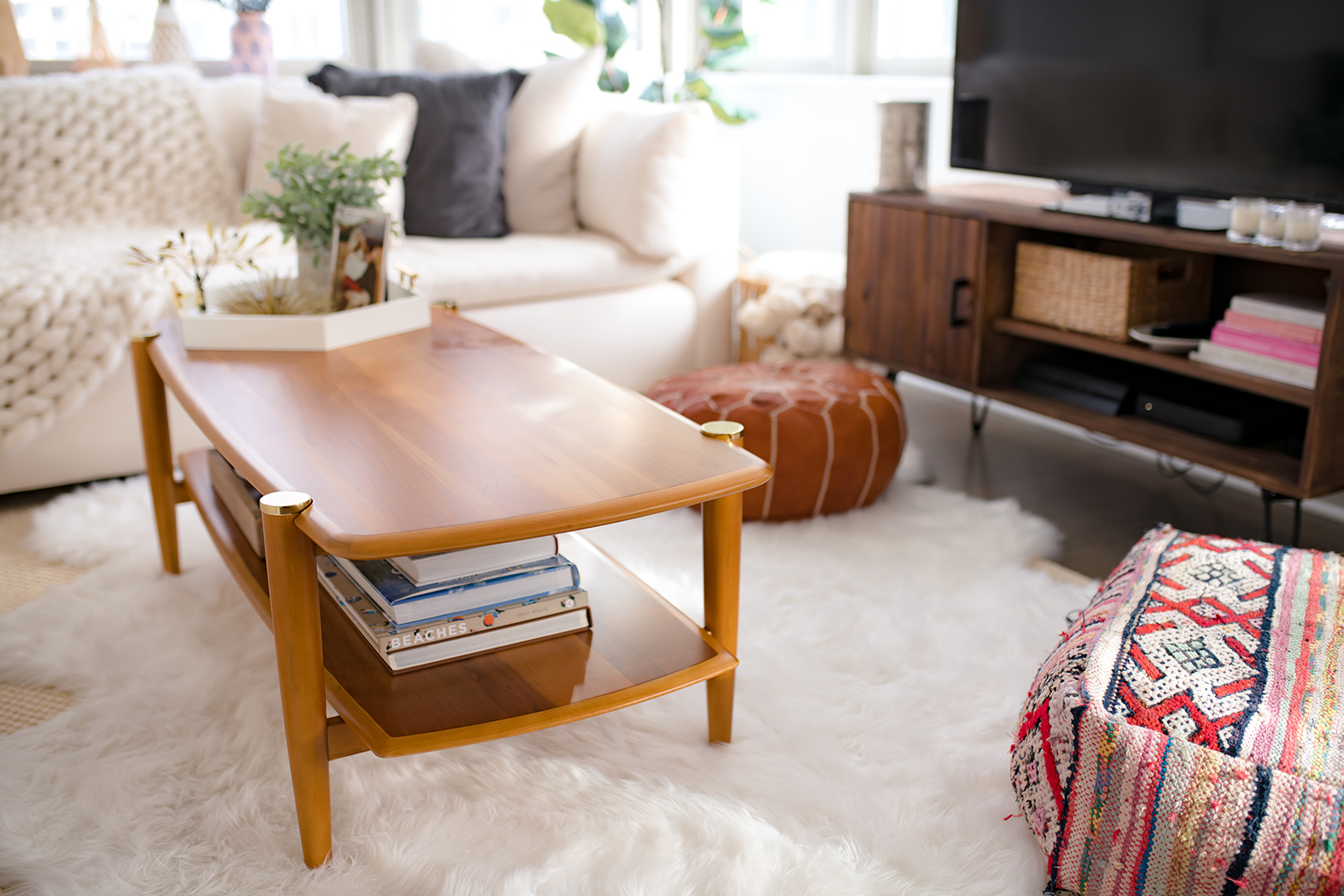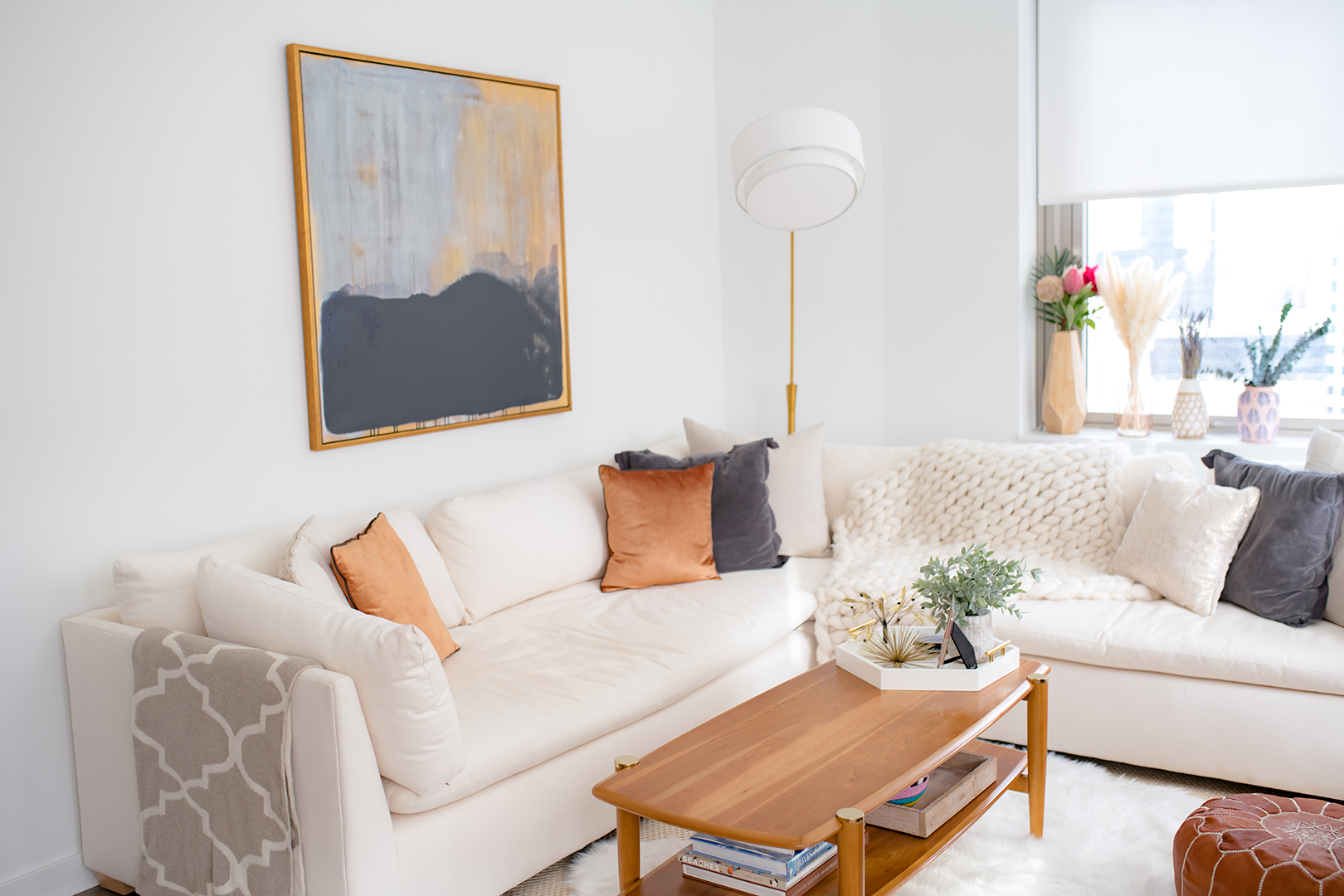 So I'll be completely honest. We absolutely love our 3-piece sectional, but getting it was not easy. We had quite a bit of issues with the ordering and delivery process. The original manufacturing and delivery timeframe was 2 months– it ended up getting pushed to four months. Our excitement when it finally arrived was short-lived because the corner piece showed up without legs, thus making it impossible to connect all three pieces.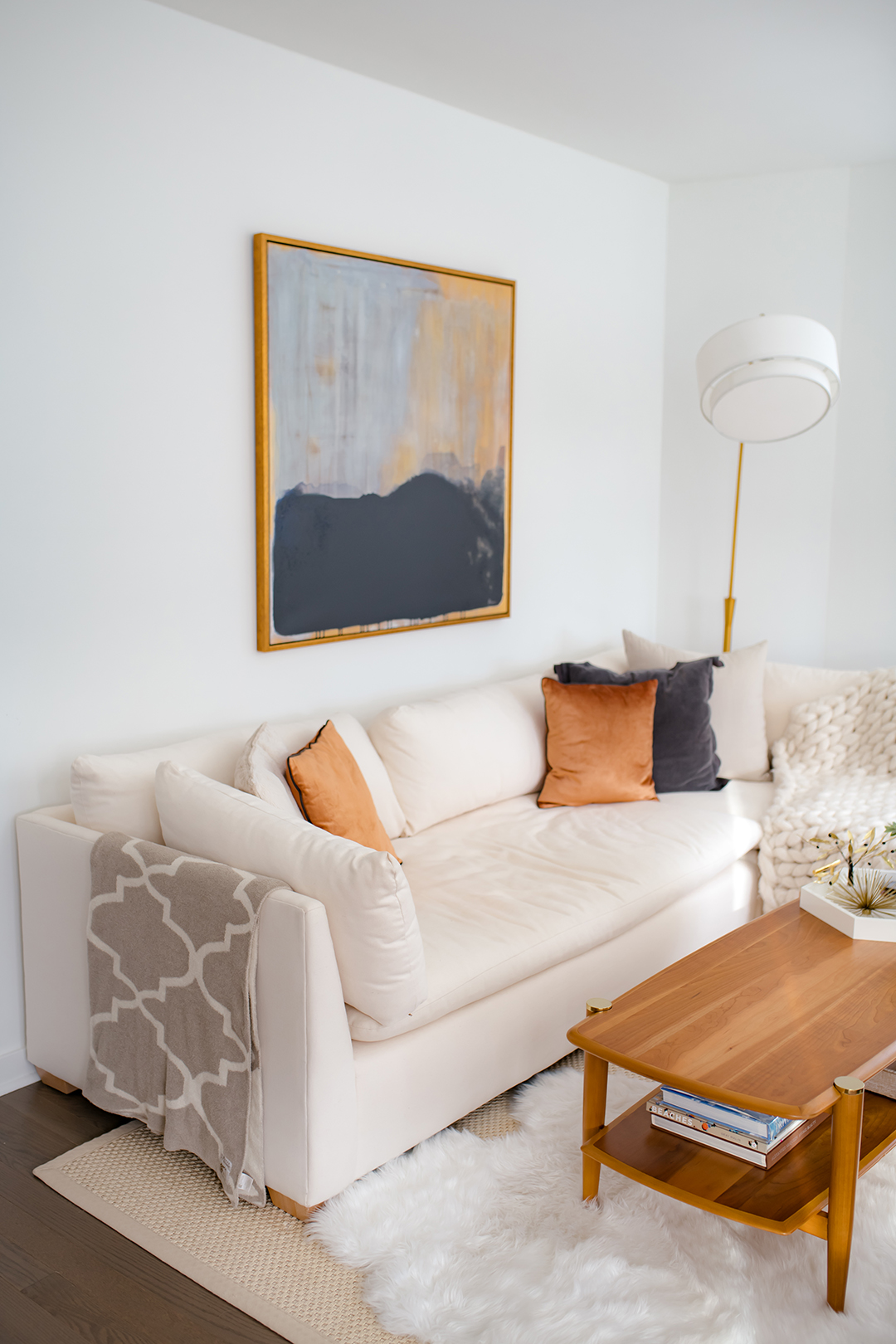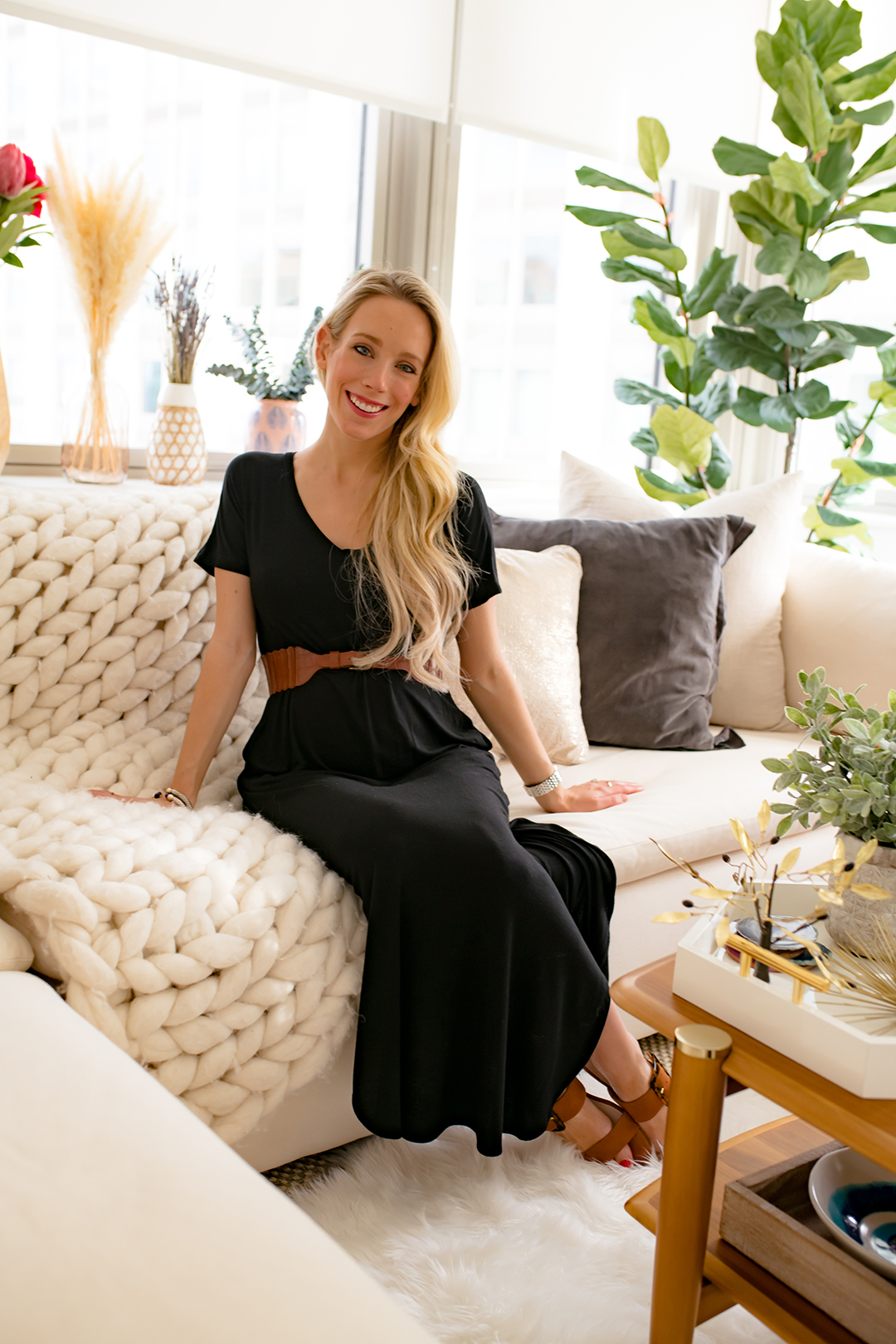 We immediately got in touch with customer service to send back the corner to be repaired (which they picked up within a few days,) but were given the runaround for nearly three weeks with no clear answers on how long the repair would take. At one point we were told that adding legs to the existing corner was impossible and that they'd have to send us an entire new sectional with a 3+ month wait time… We were livid, especially considering the expensive price tag.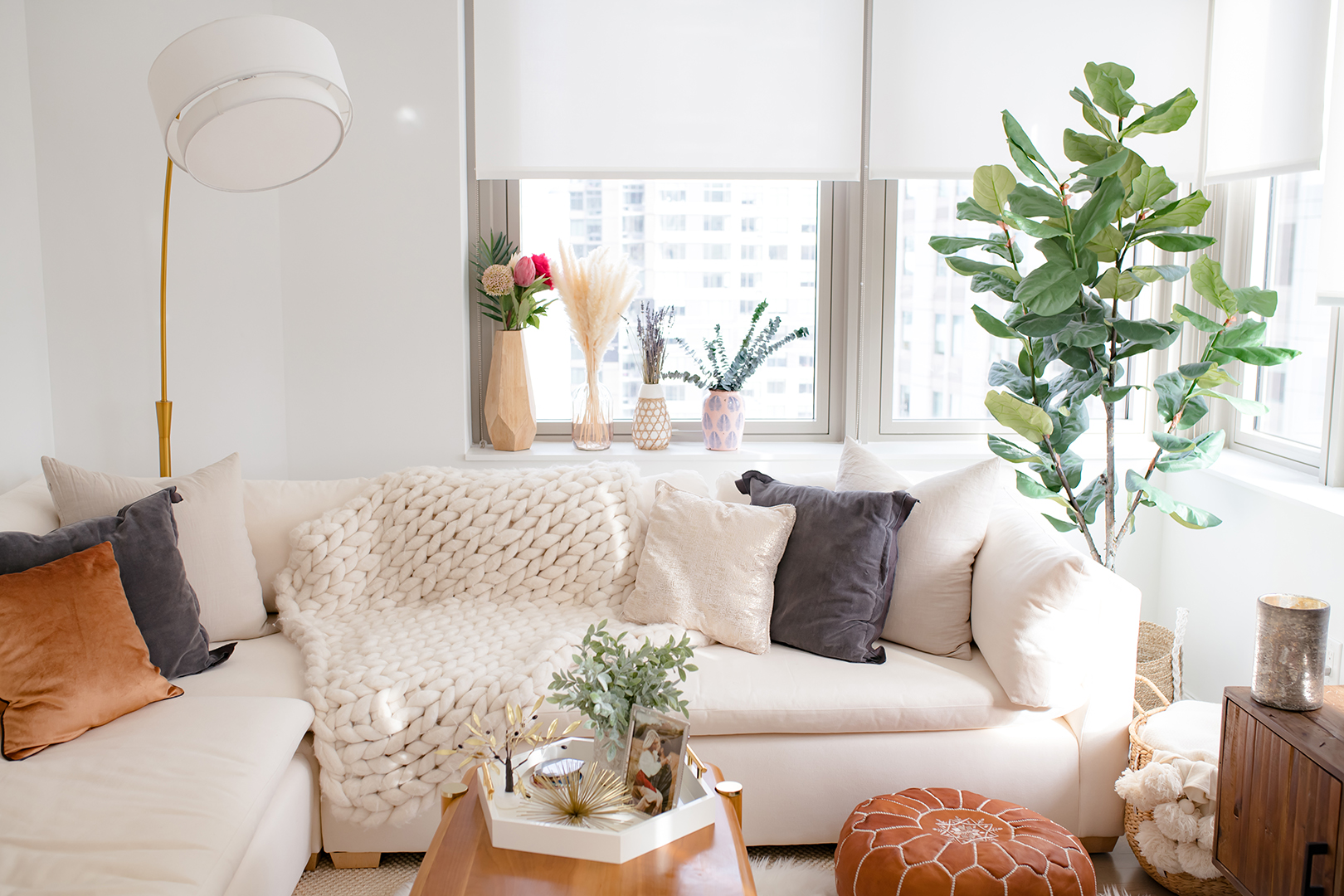 Eventually we were able to get in touch with a direct contact at the company who helped us get things sorted out. We finally got our corner back 3 weeks later and were able to complete our dream couch. So do we regret our purchase? No, we truly do love this sectional. It's is beyond comfortable, incredible quality and absolutely perfect for our space. That said, I would only recommend it if you're willing to wait a few months and take the chance on having a not-so-perfect ordering and delivery experience.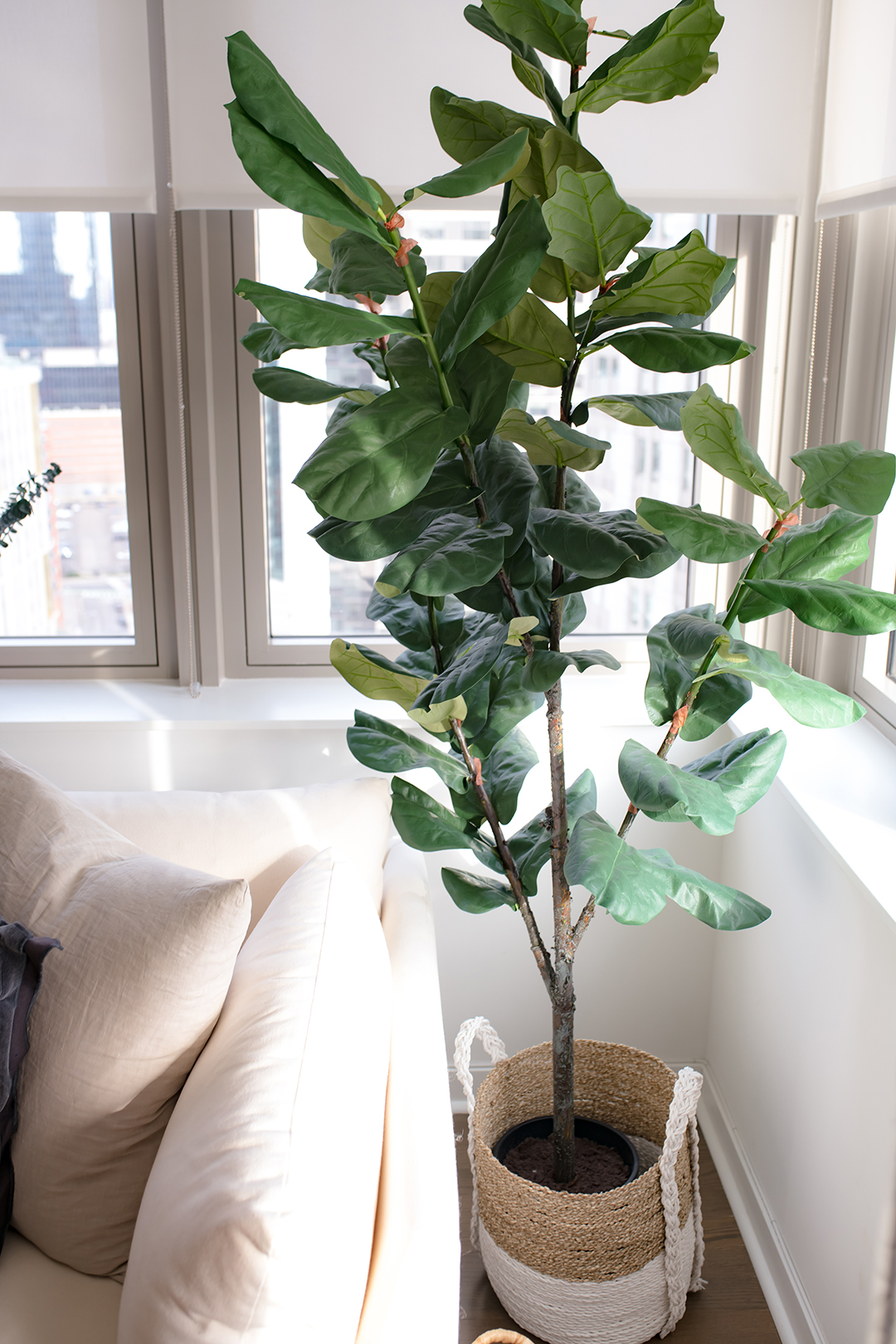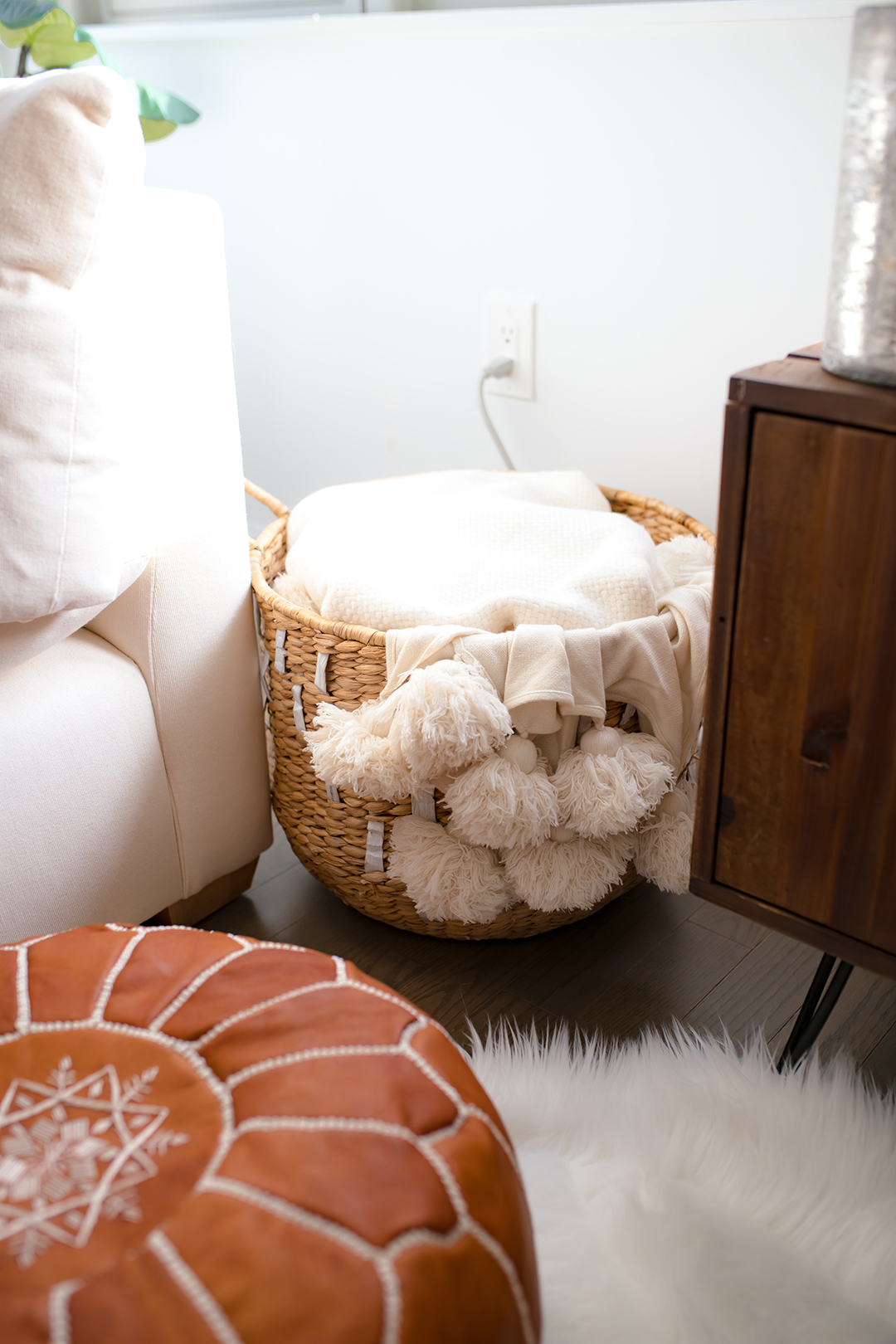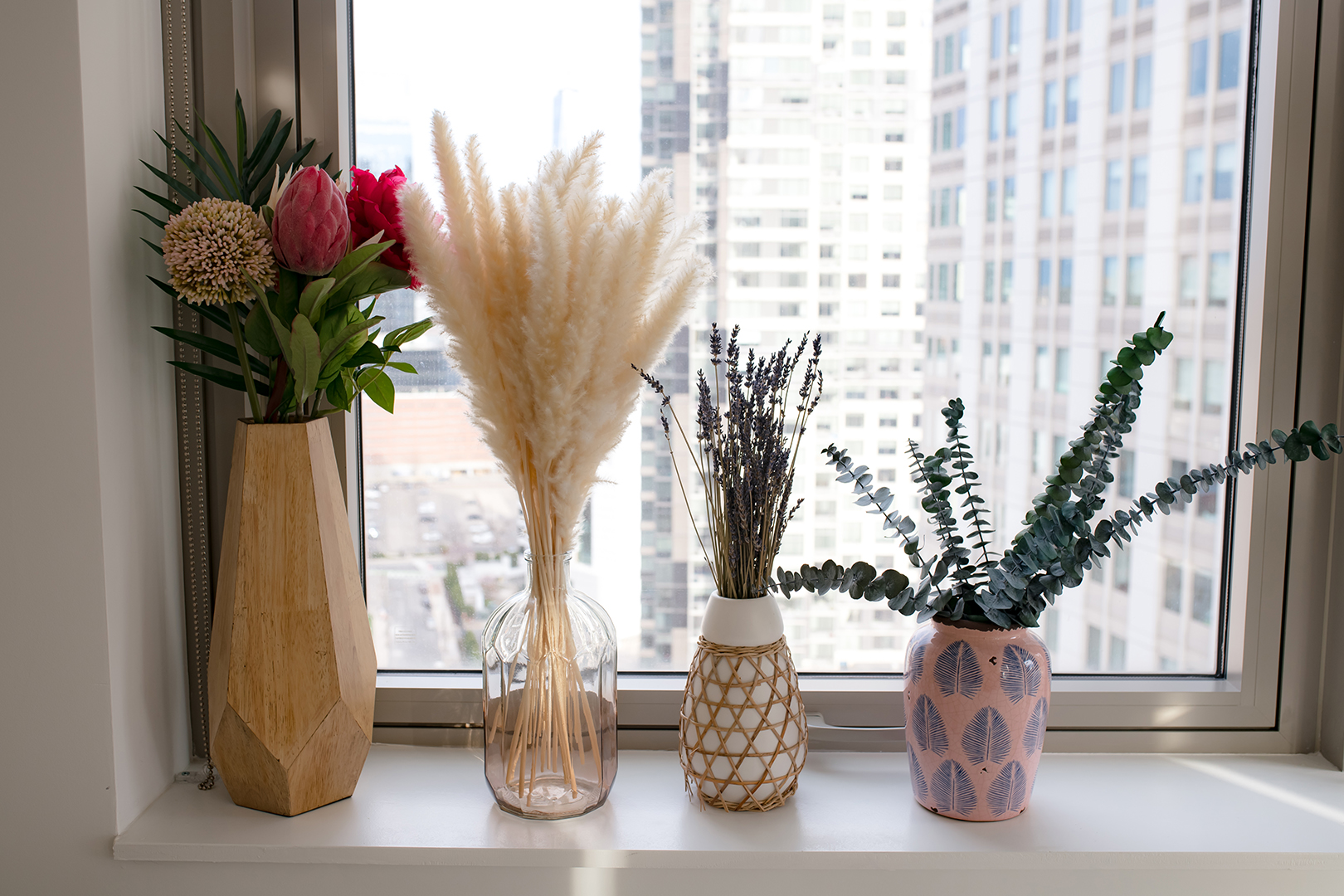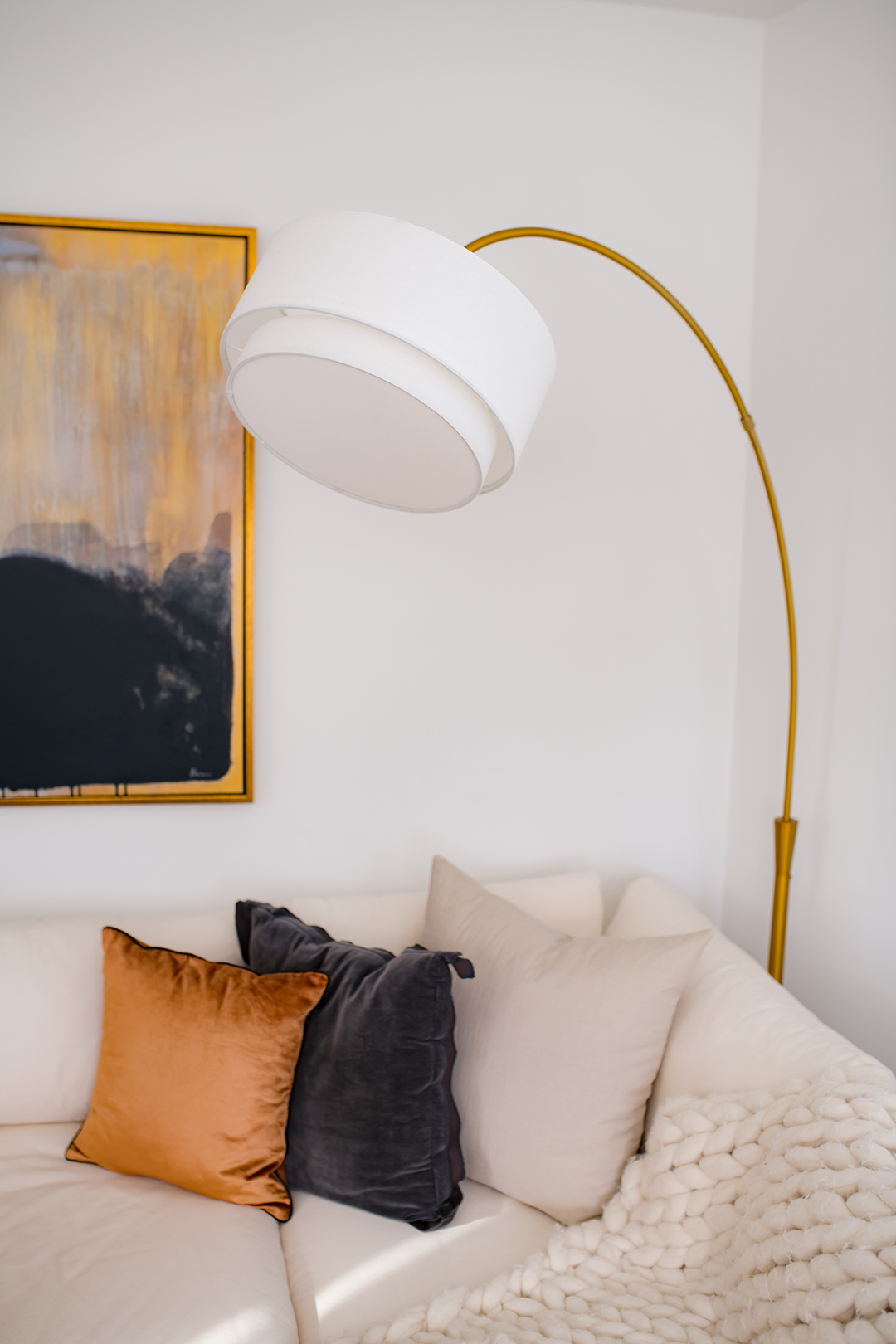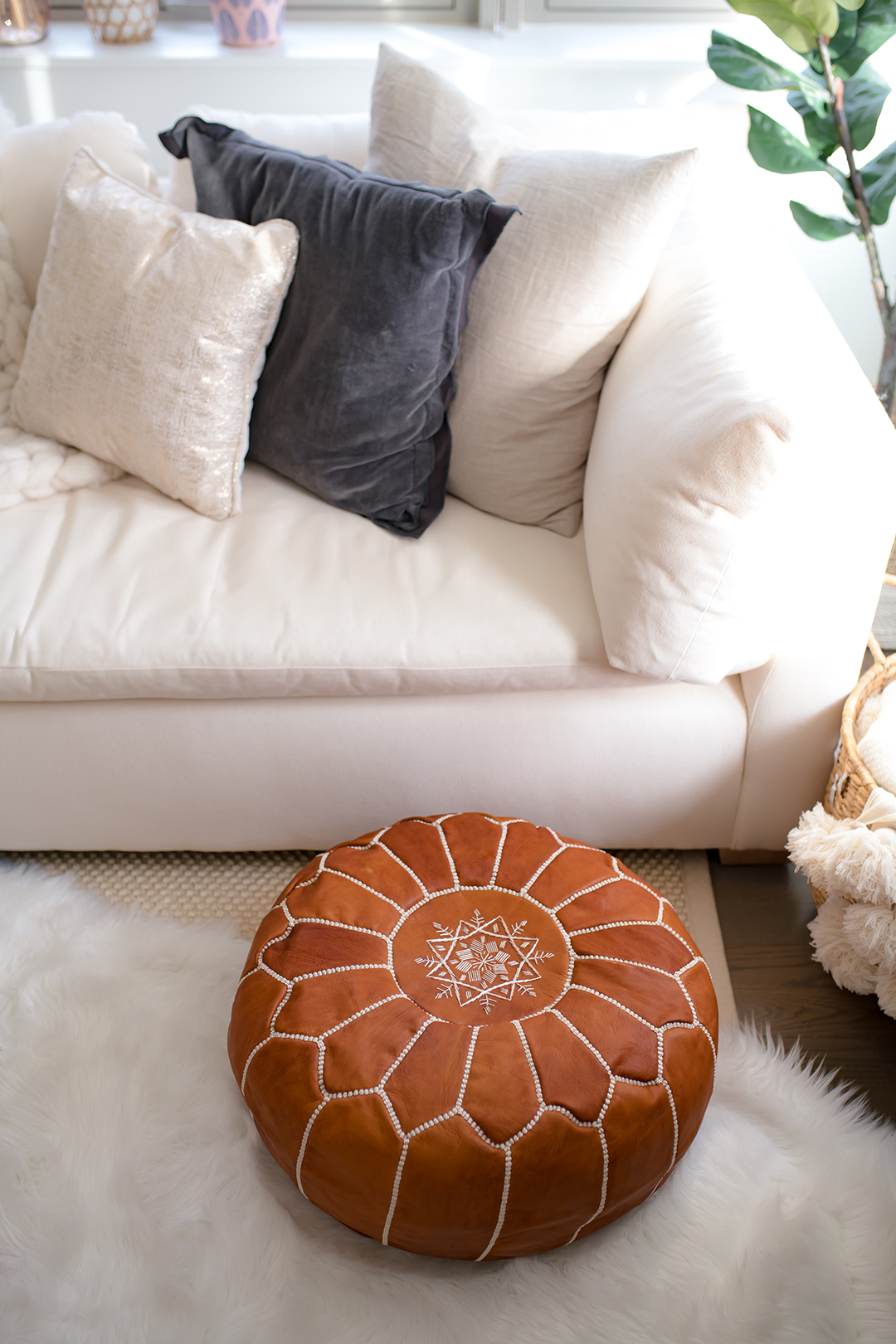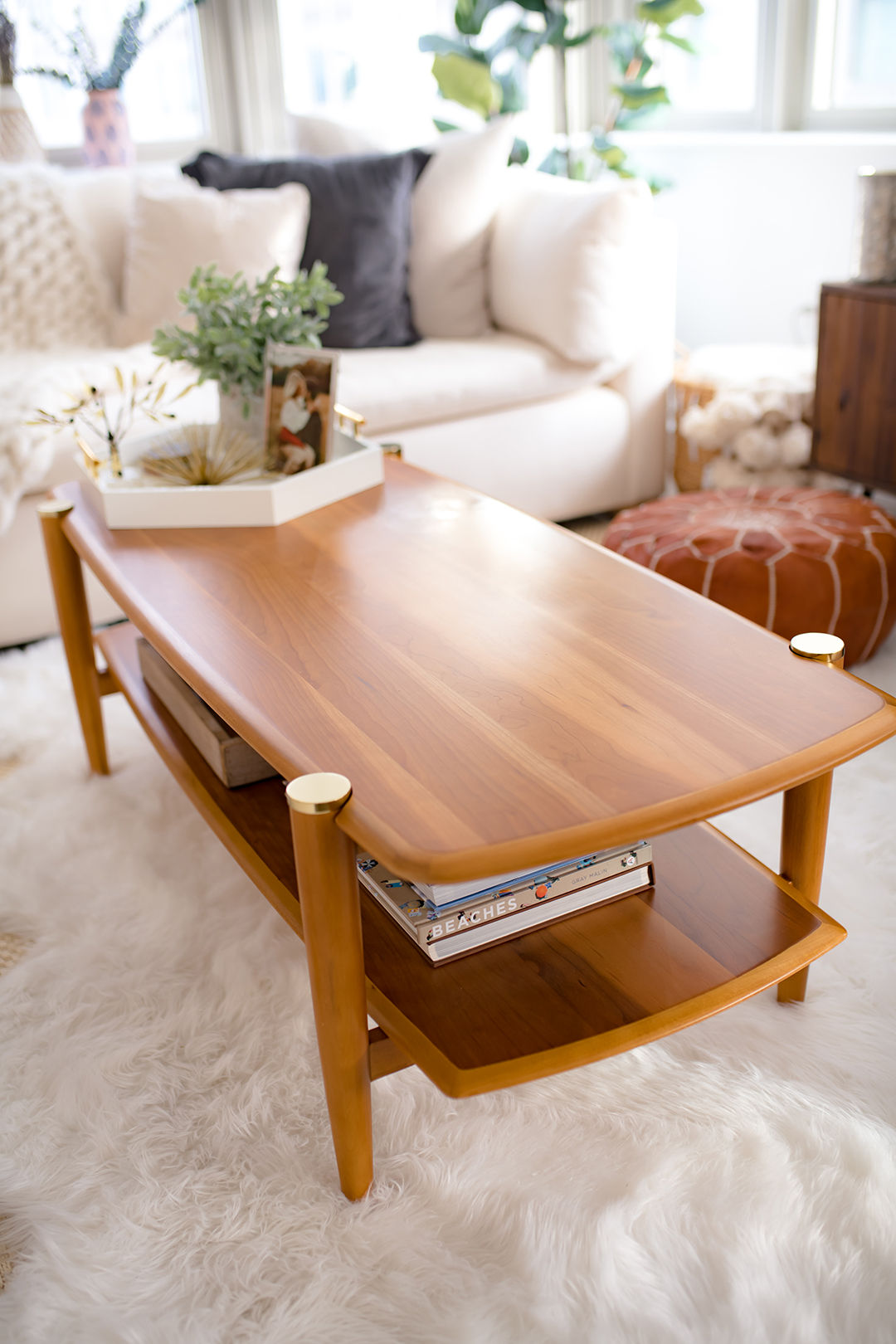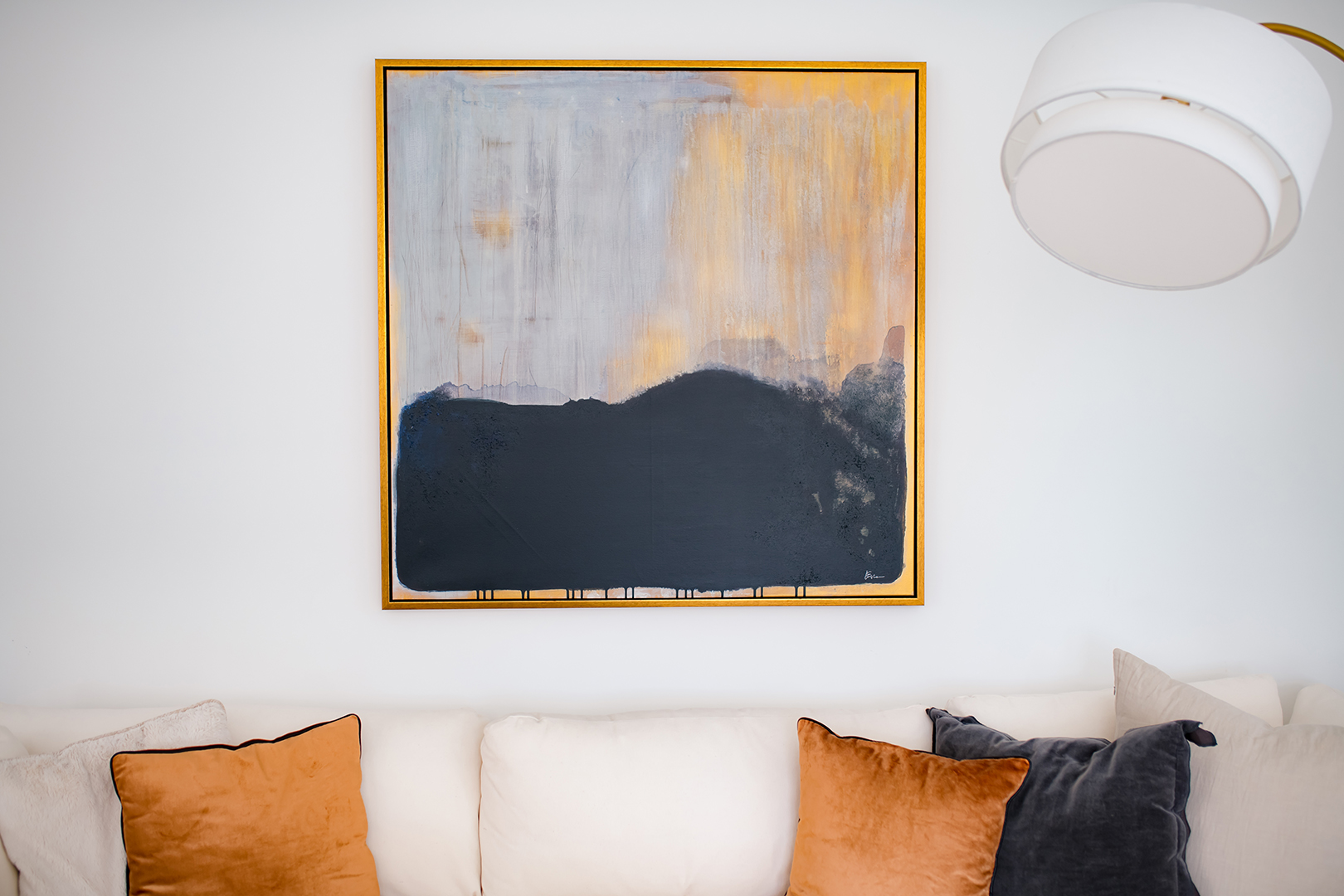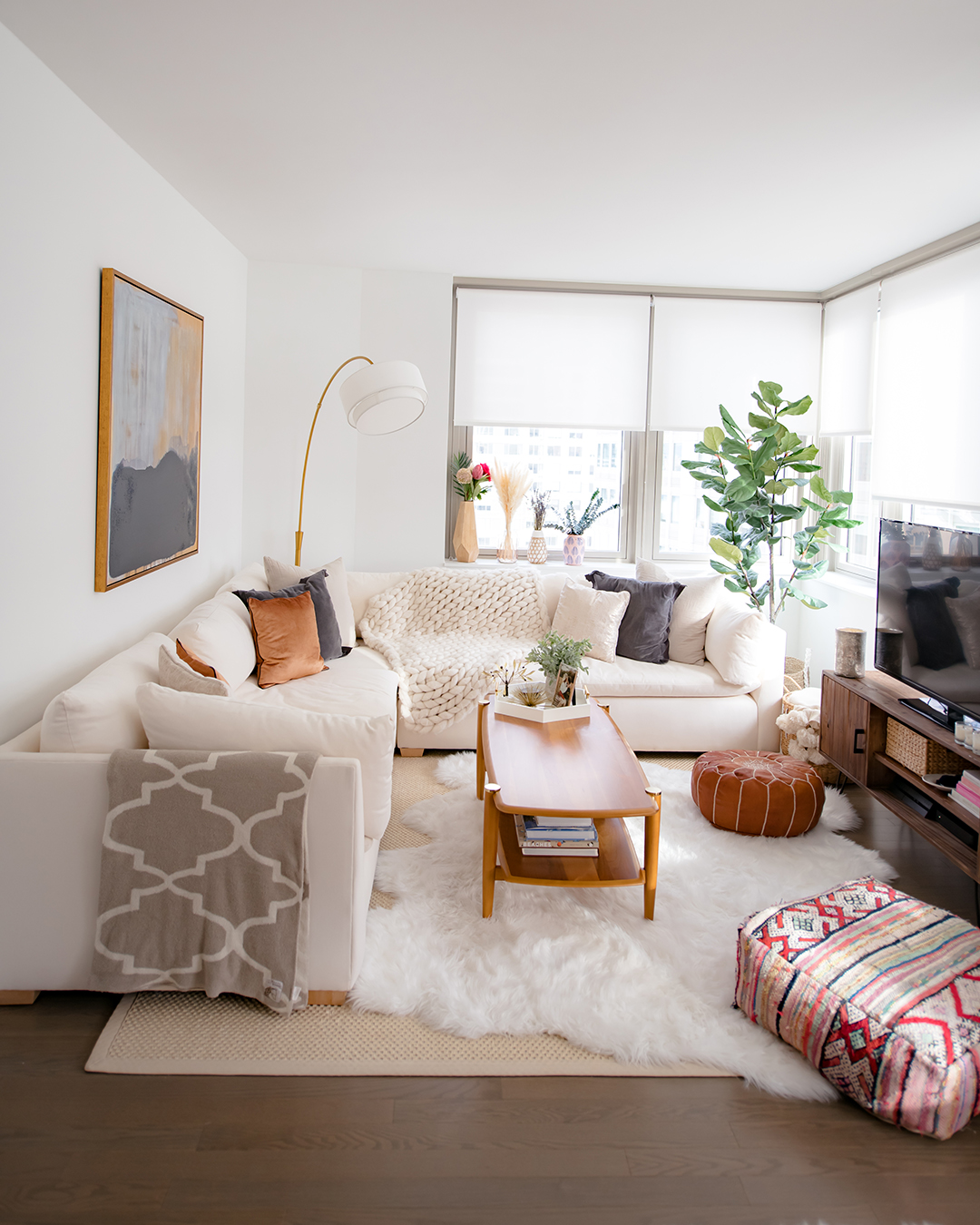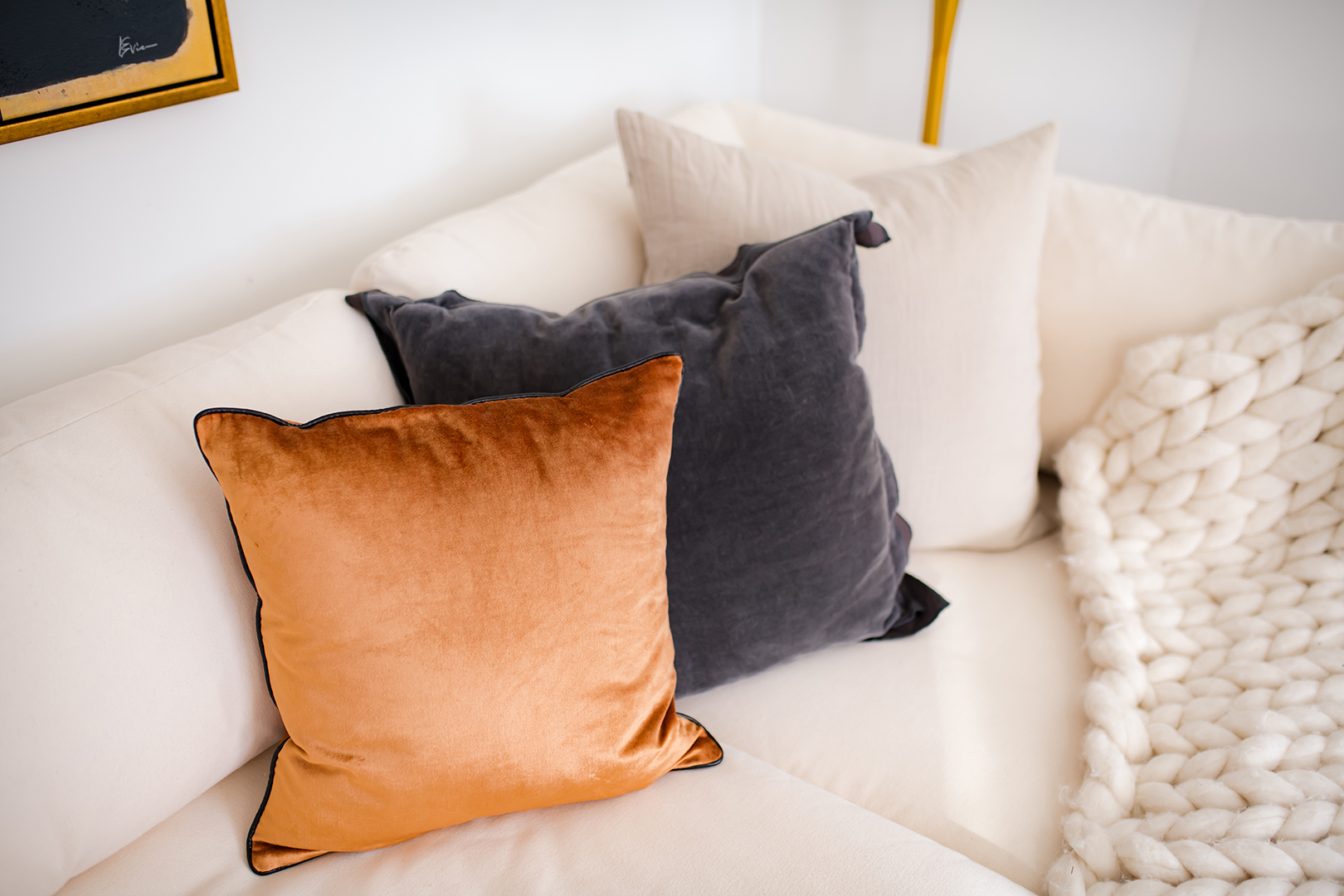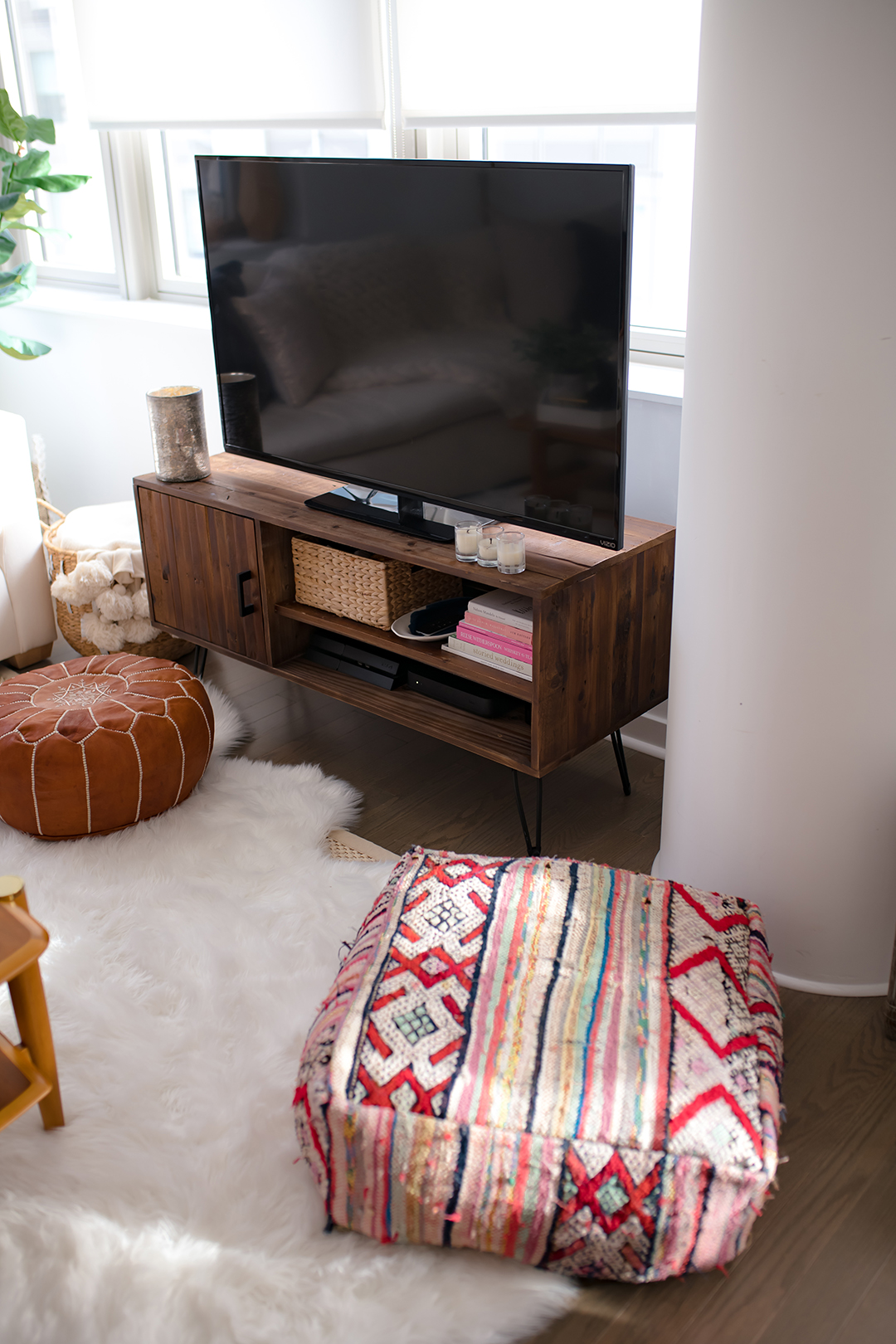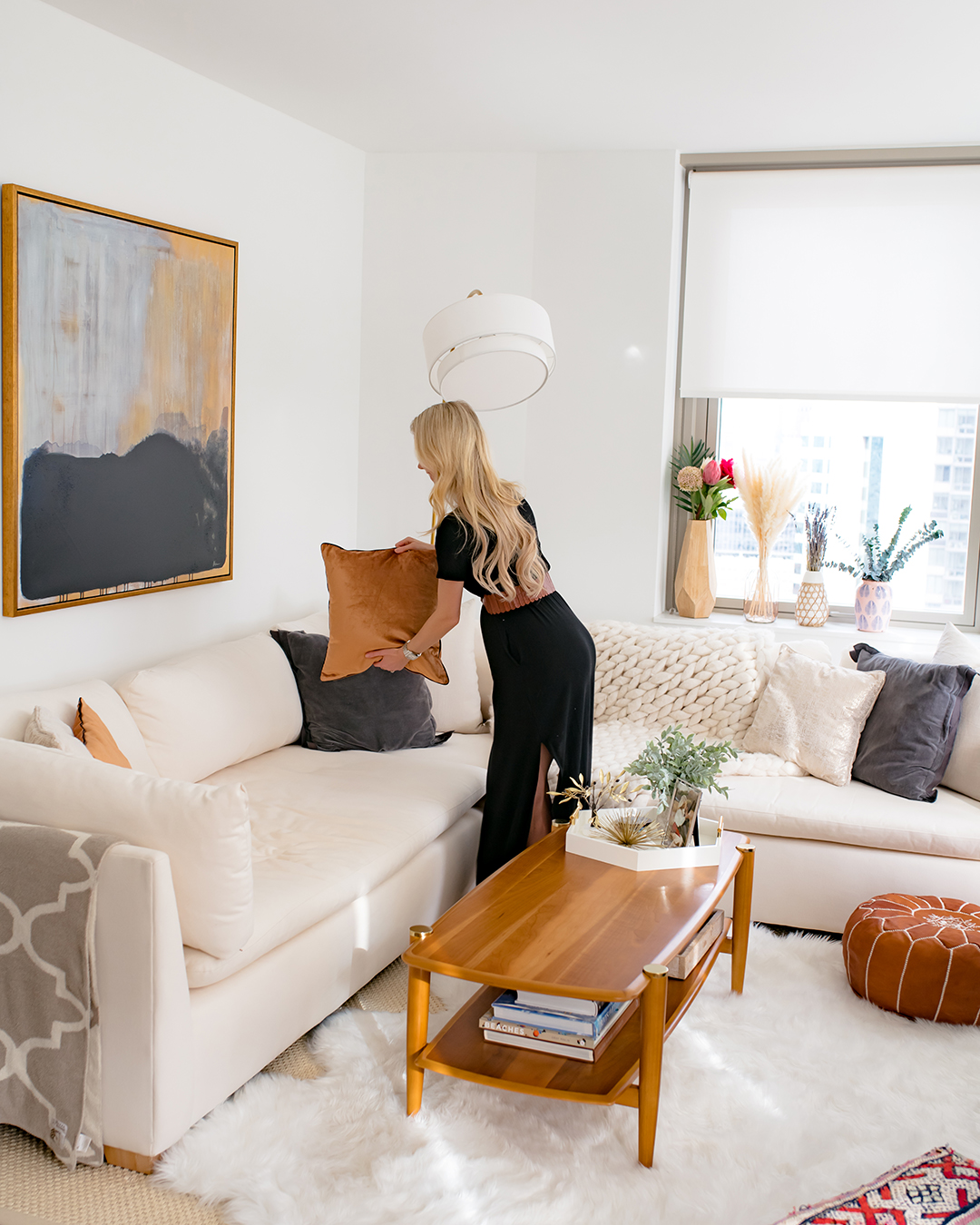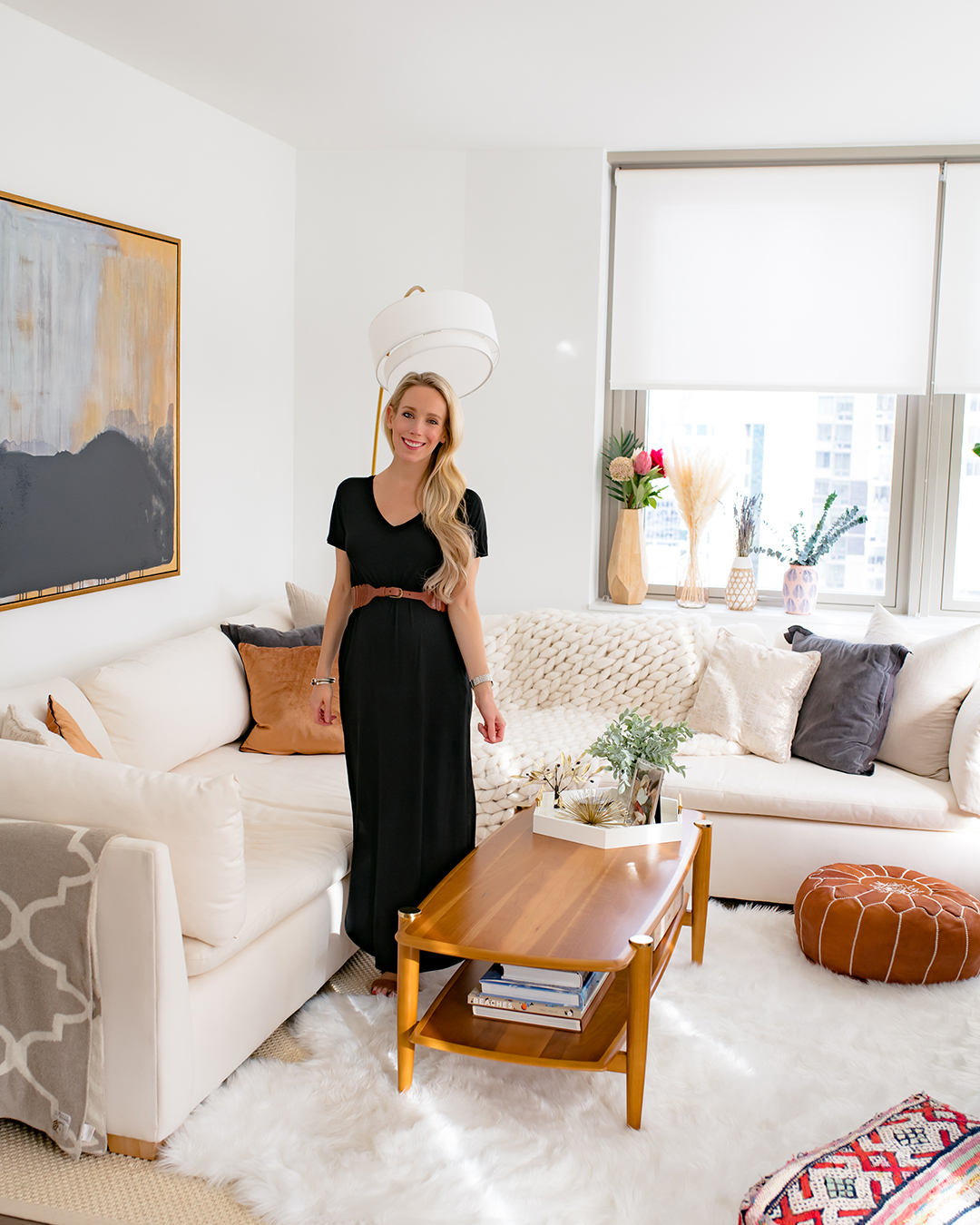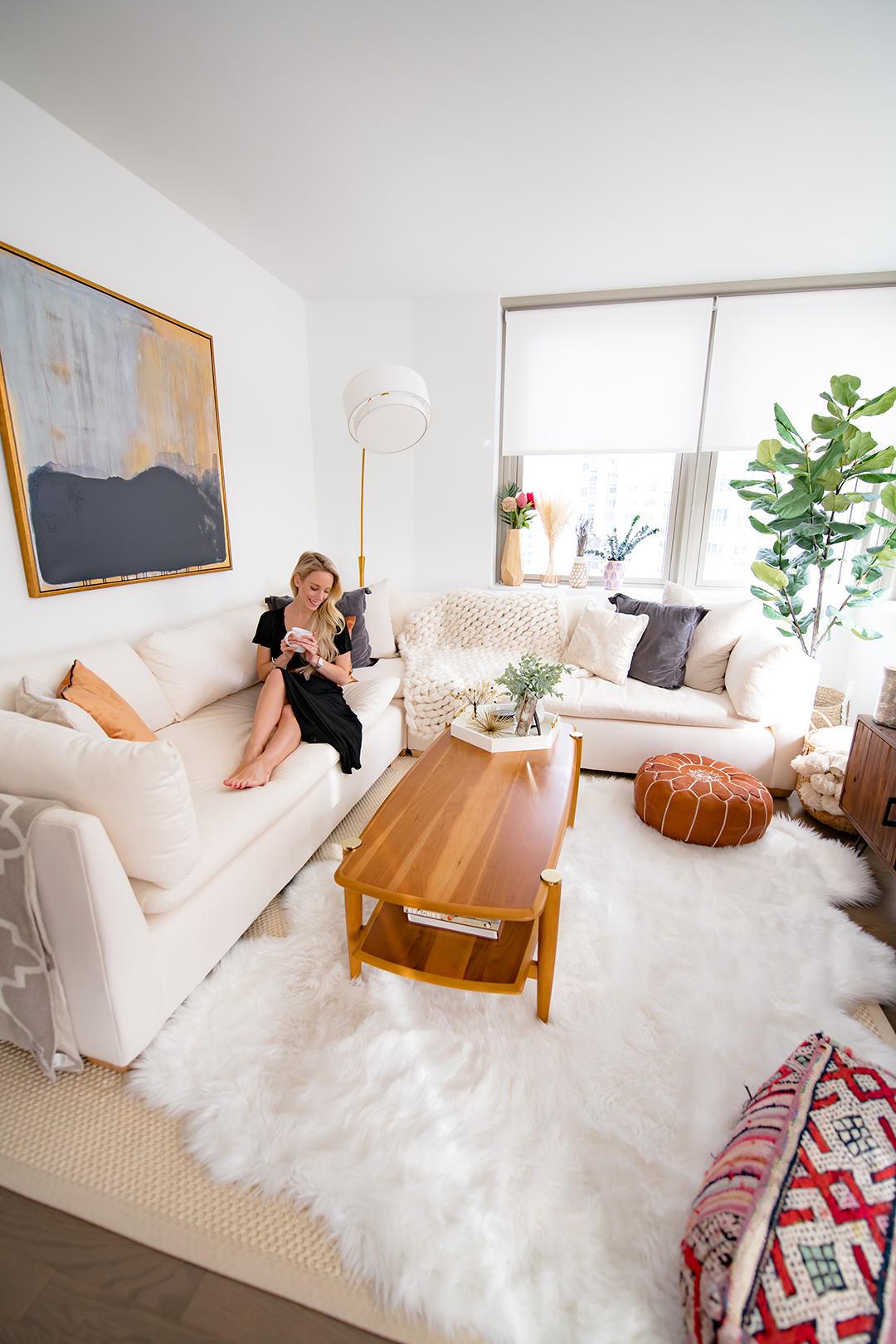 LIVING ROOM FURNITURE 
Sectional Couch (use code HOME for 25% off)
Fabric Shade: Brushed Canvas
LIVING ROOM DECOR & ACCENTS
Faux Fiddle Leaf Fig Tree + Basket
Tall Wood Vase + Faux Flower Stem
Woven Ceramic Vase + Dried Lavender
Clear Glass Vase + Dried Pampas Grass
Similar Wall Art (ours was limited edition)
Similar Basket + Similar Pom Pom Throw Blanket
Faux Table Plant (similar in stock plants)
Similar Silver Hurricane Candle Holder
*anything not listed was purchased when traveling abroad or not available to be linked
- Katie