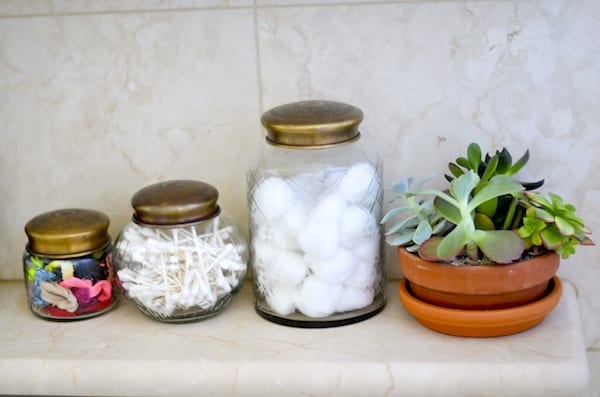 Last week I revealed our bedroom décor, now it's time to share the bathroom! When it came time to style this space I wanted to keep everything very neutral and fresh to match the cream-colored marble countertops and walls. The color scheme in our last bathroom was VERY colorful with many of shades of blue, thanks in part to the eccentric blue tile flooring. I decided to go to the opposite route this time around and stick to a simple, more mature palette and I love the result!
Whether you need a new shower curtain, bathmat, towels or accessories for your vanity, Anthropologie is the place you want to go for all-things bathroom.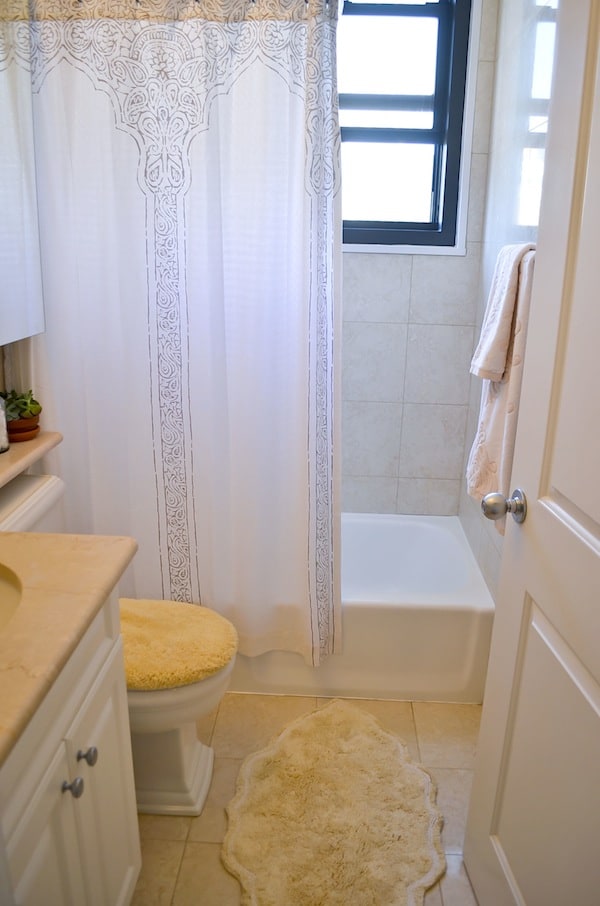 Anthropologie bath mat (more bathmats here) |Anthropologie shower curtain (more shower curtains here)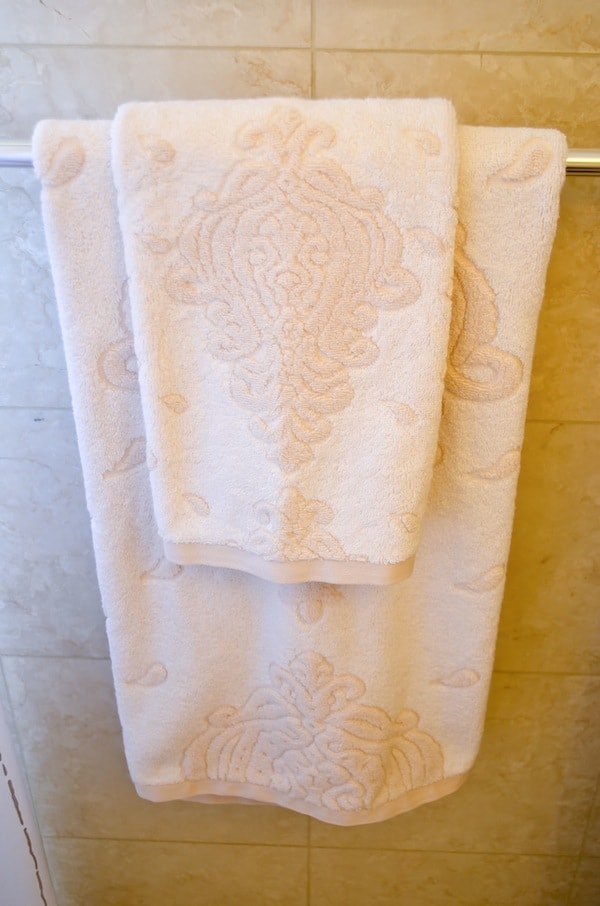 Anthropologie towels (more towels here)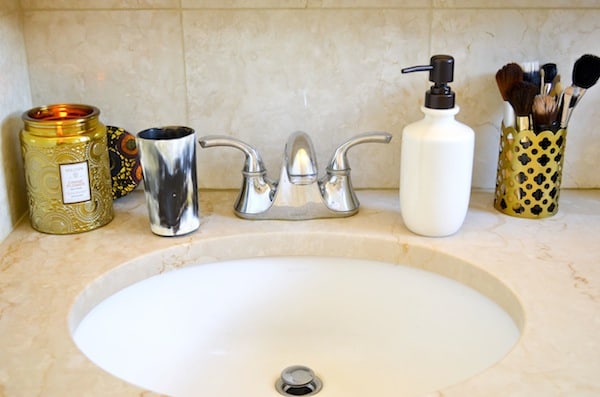 Anthropologie candle and bathroom cup (more bathroom accessories here) | Soap dispenser | Cosmetic brush holder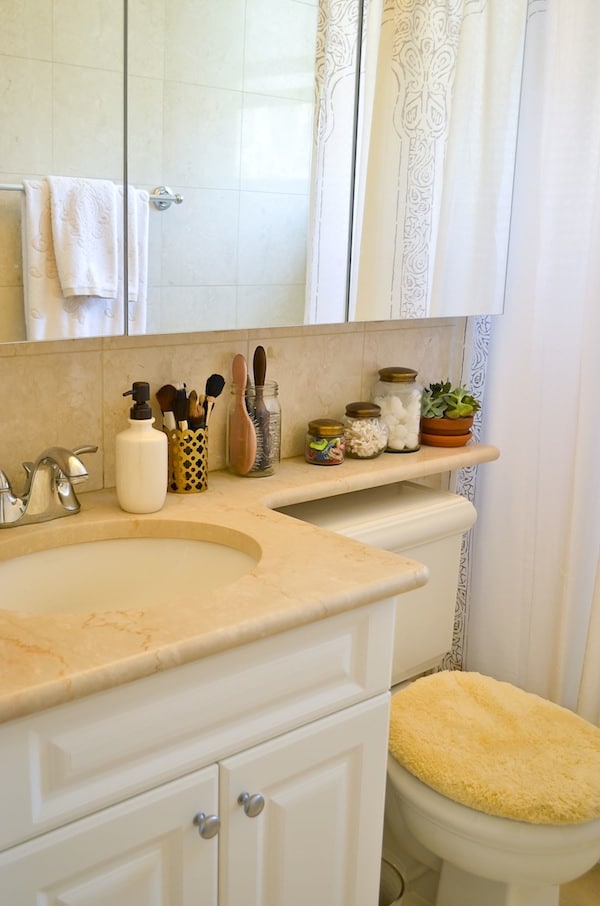 Anthropologie vanity jars (small jar, round jar, large jar)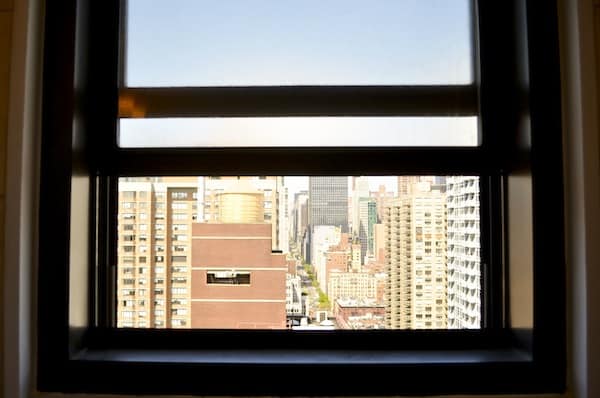 LOL I love how the best view in our apartment is out of the bathroom window. It makes taking showers very distracting!
As you can see, Anthropologie came to our rescue again! The décor in this bathroom definitely reflects a more mature, sophisticated me. Now let's hope I can keep it clean!
 Thank you to Anthropologie for sponsoring this post.
- Katie