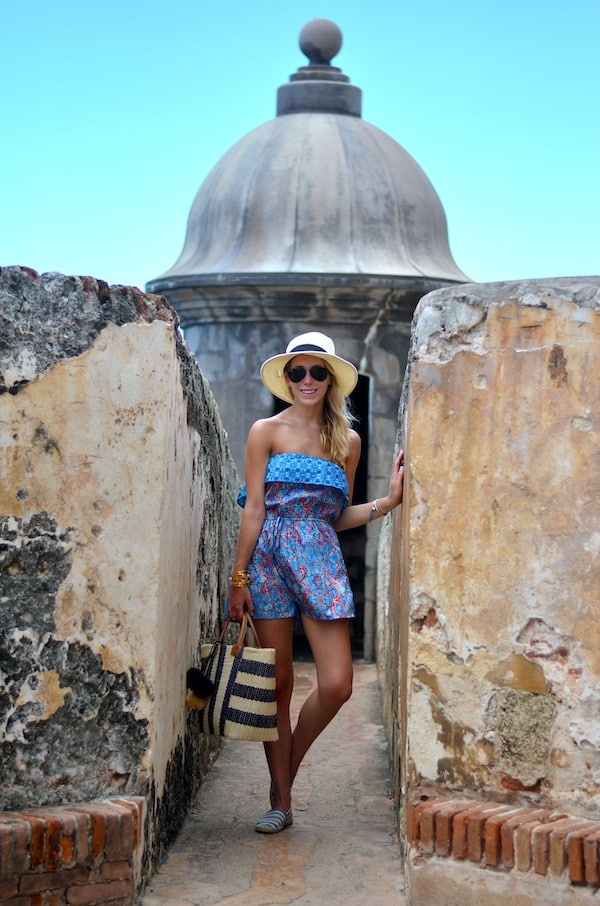 I saved the best and most colorful for last! During one of our days at the Ritz-Carlton, San Juan we made the short trip over to Old San Juan to do our own walking tour. The hotel conveniently is a less than 15 minute drive from many of San Juan's attractions. As expected, the historic district was every much as vibrant and photogenic as we anticipated – click through to see more!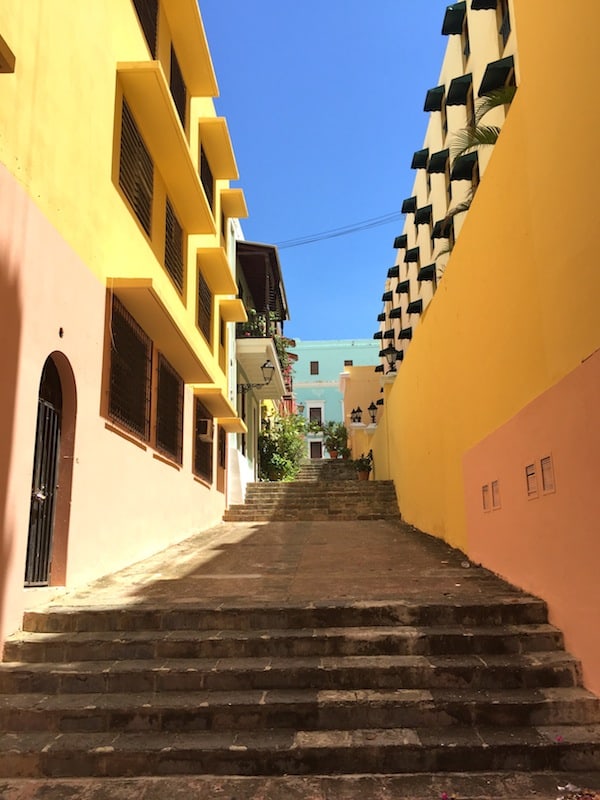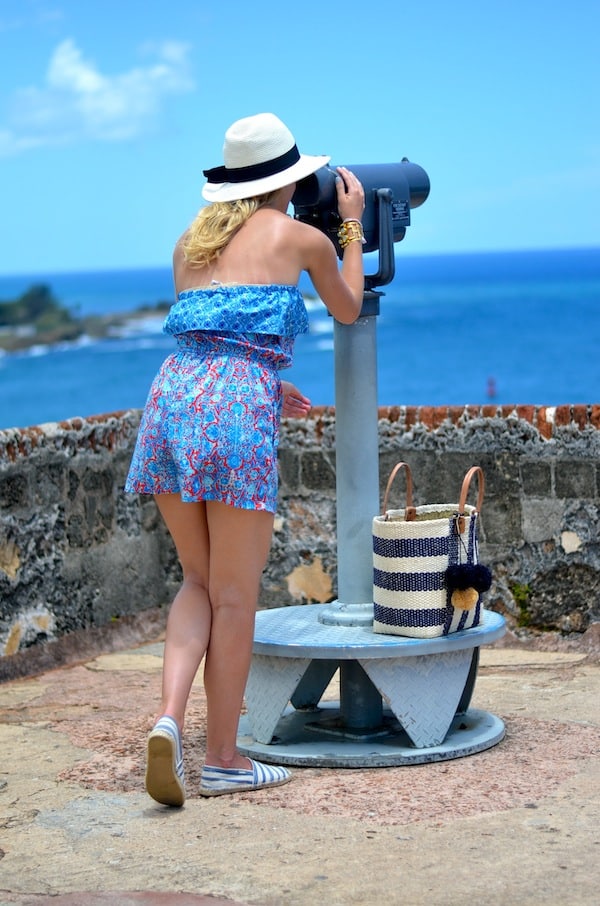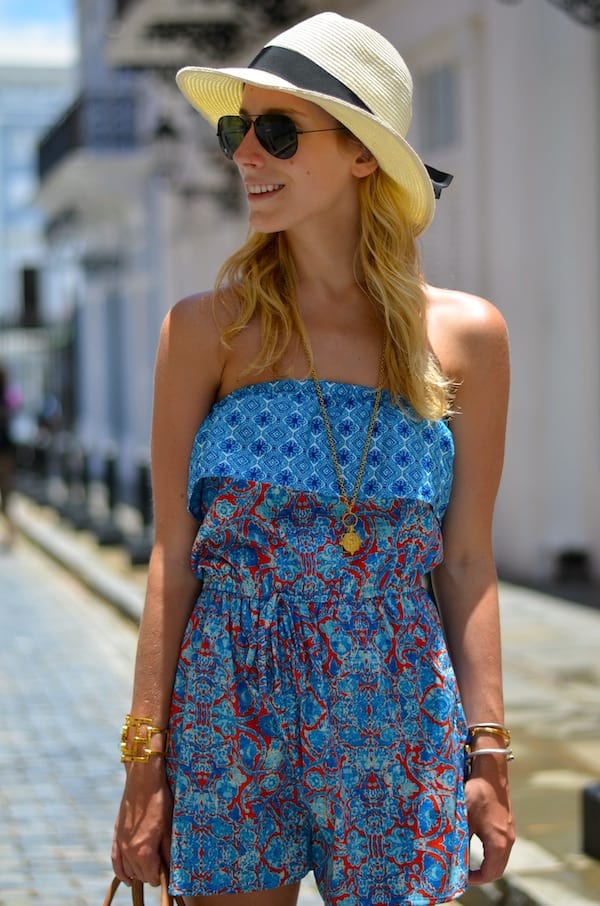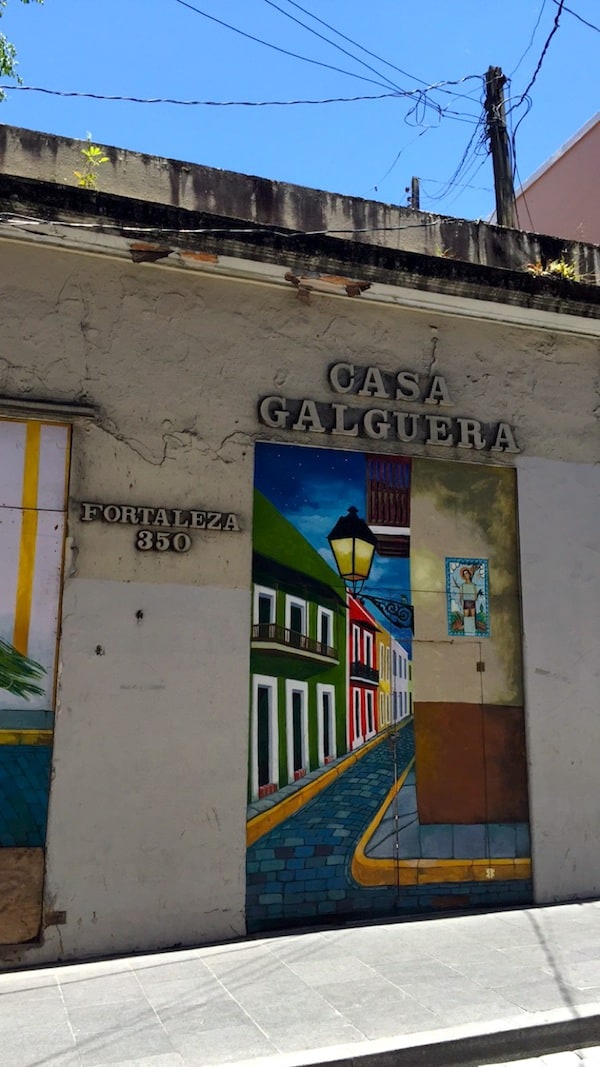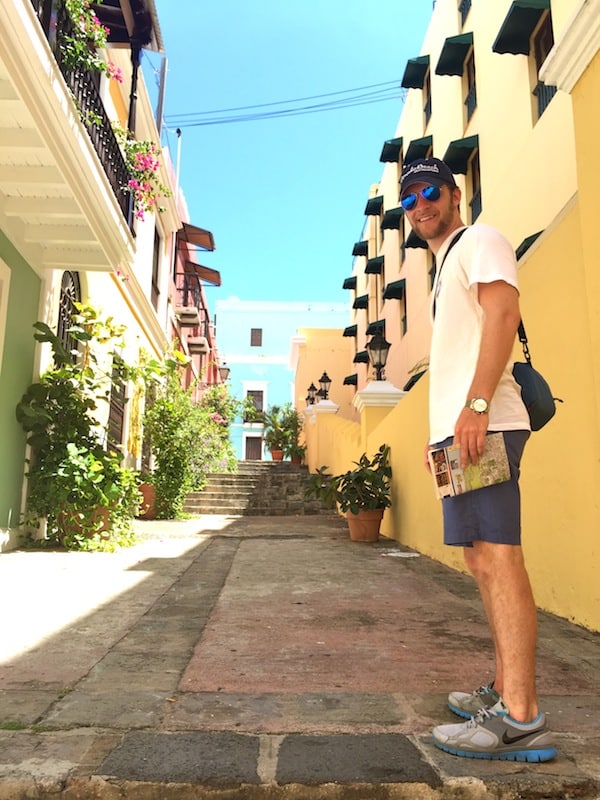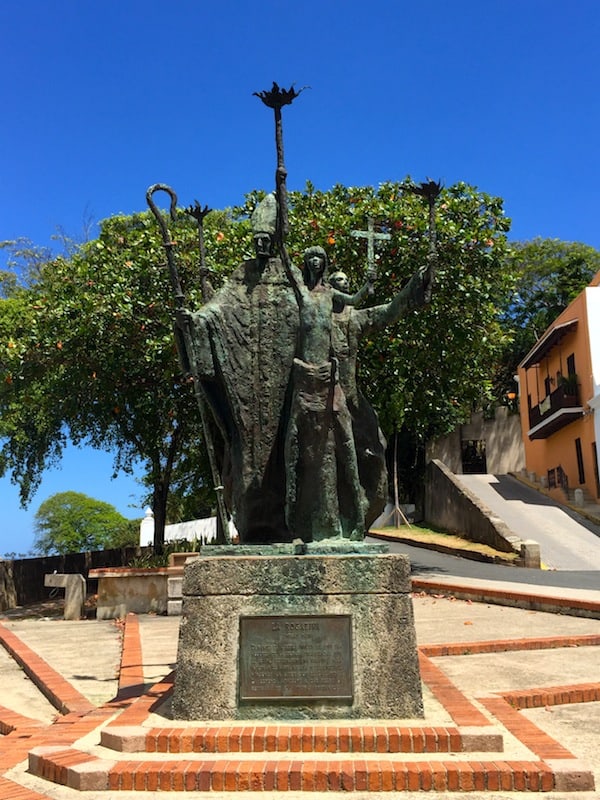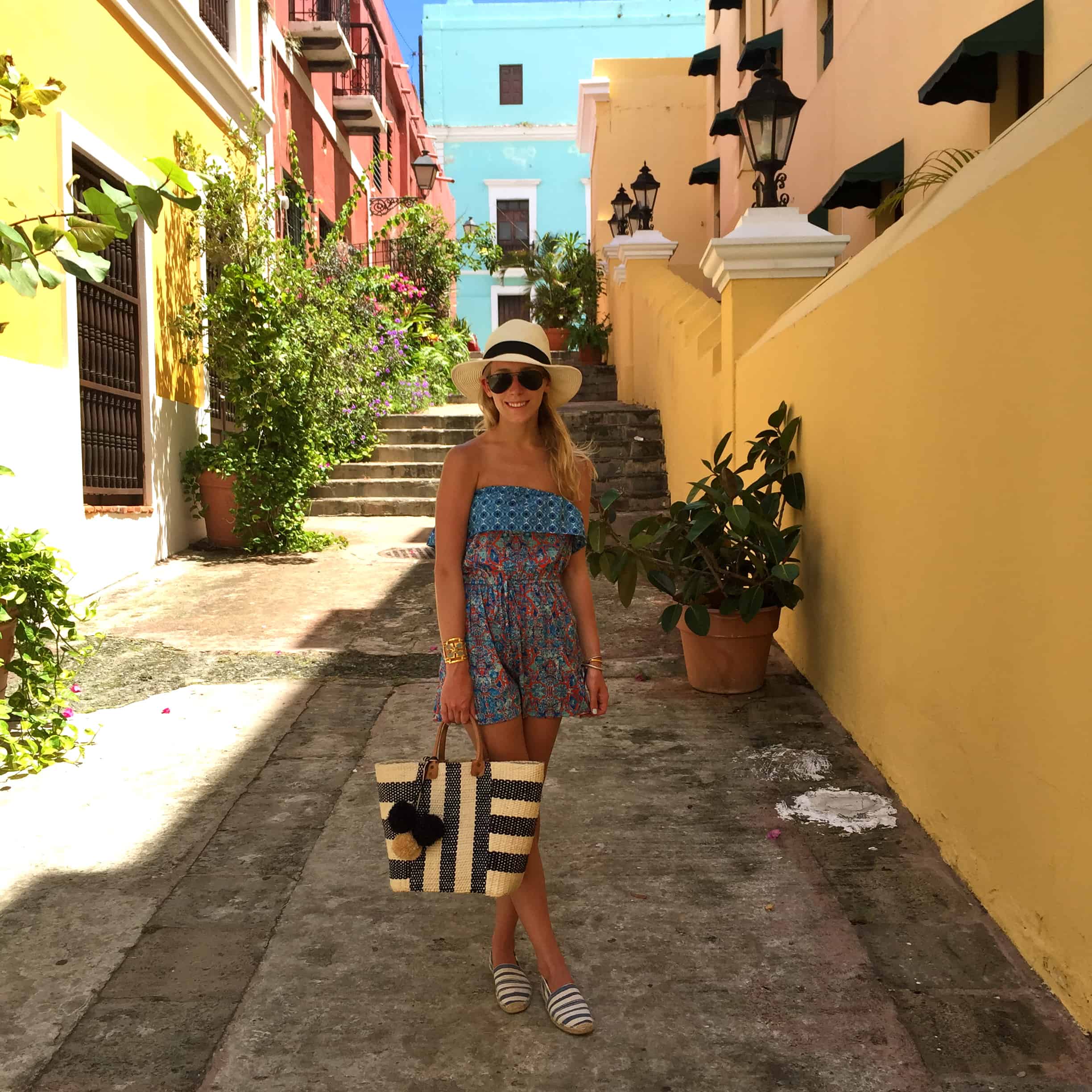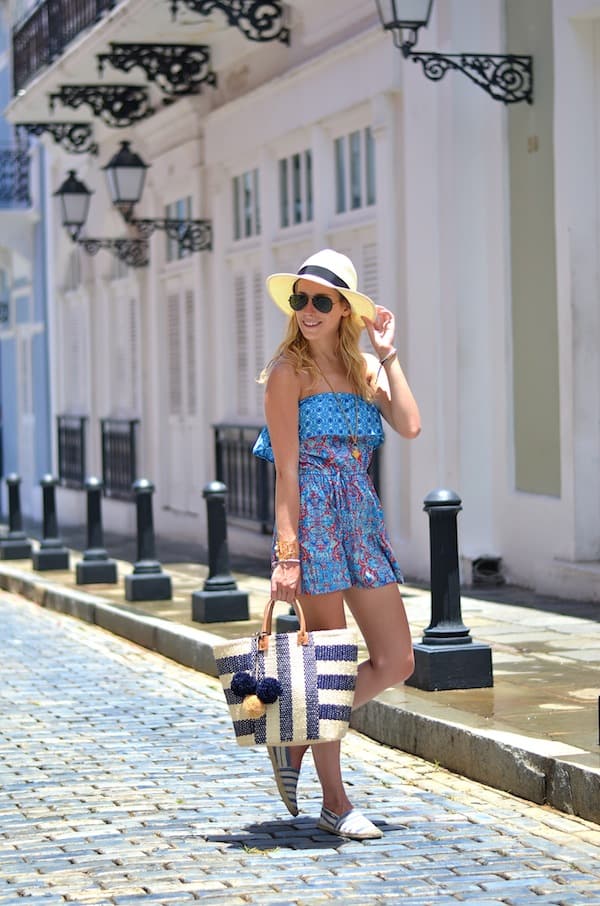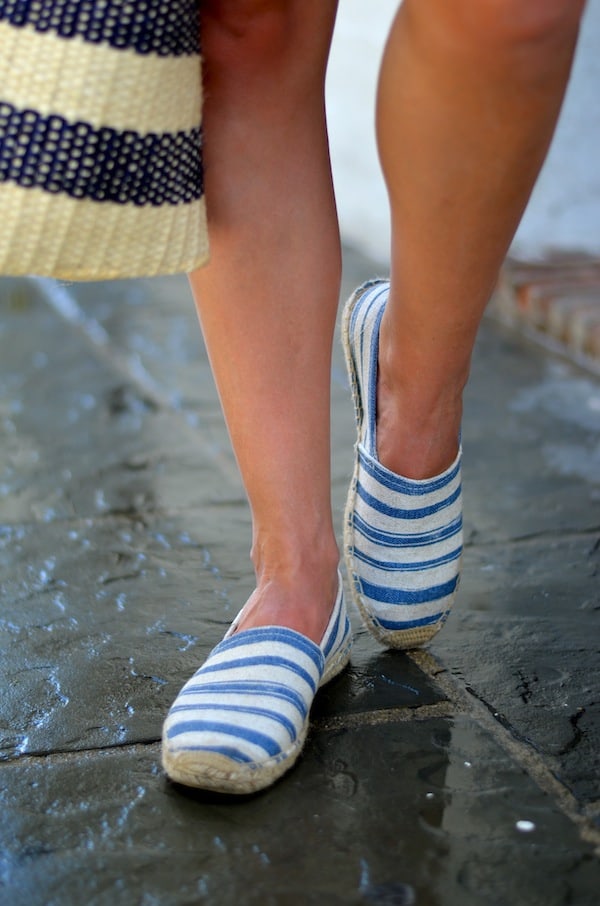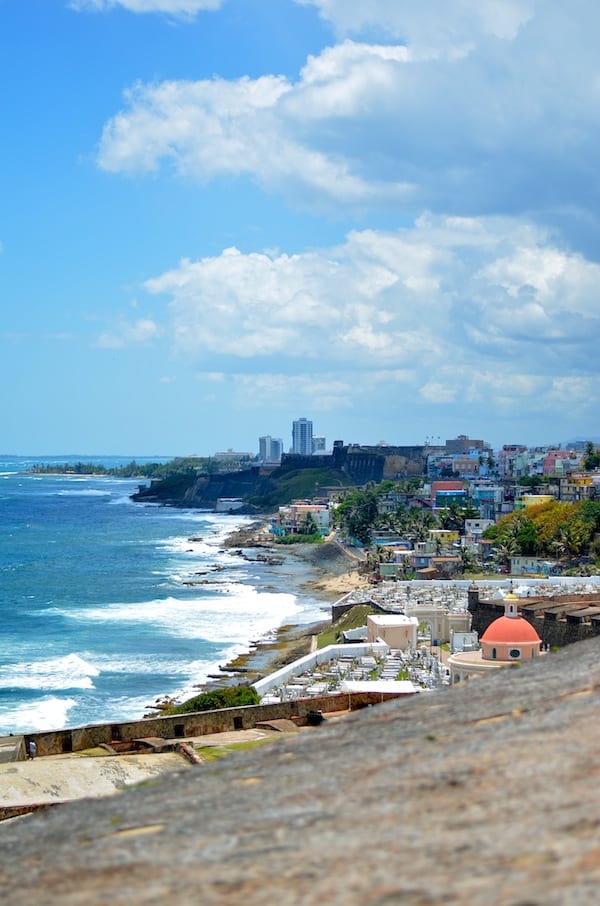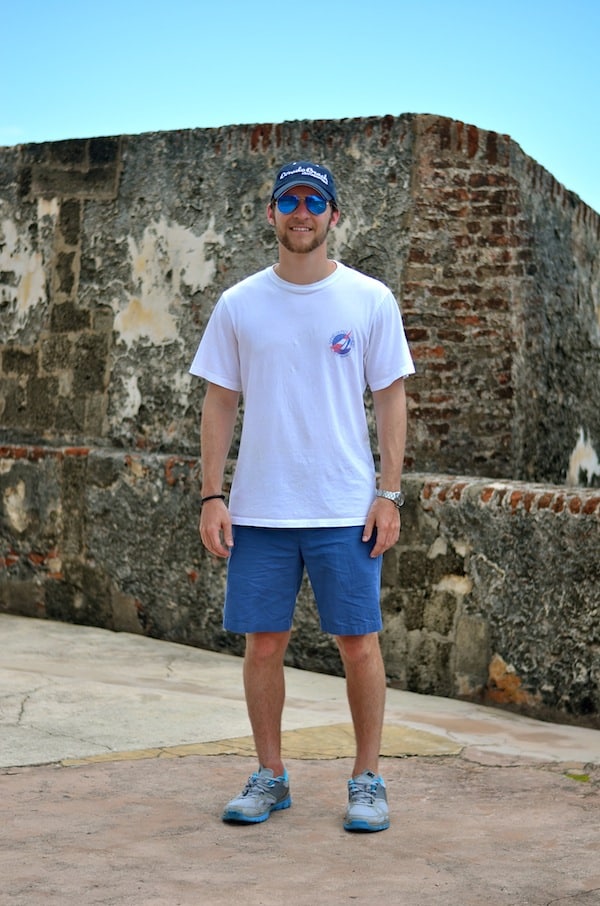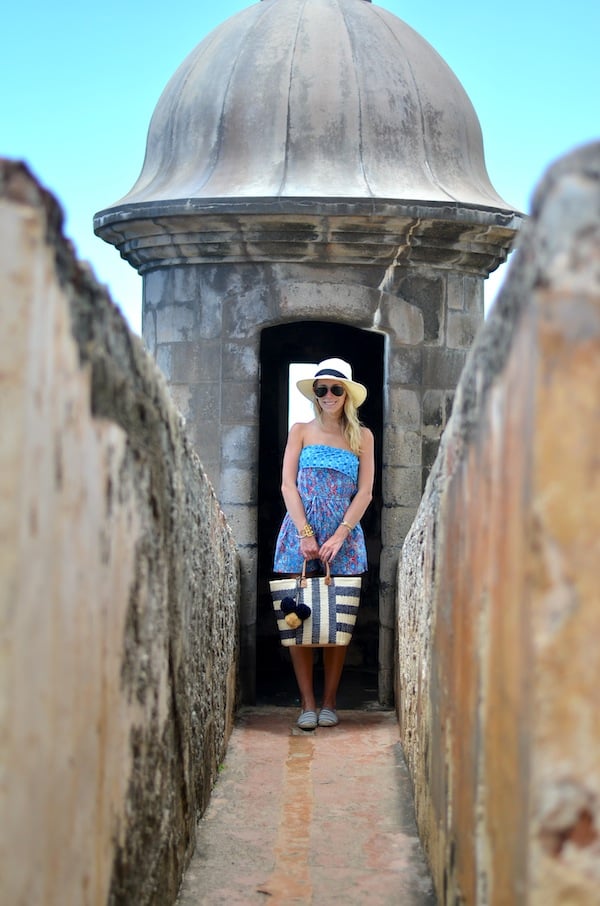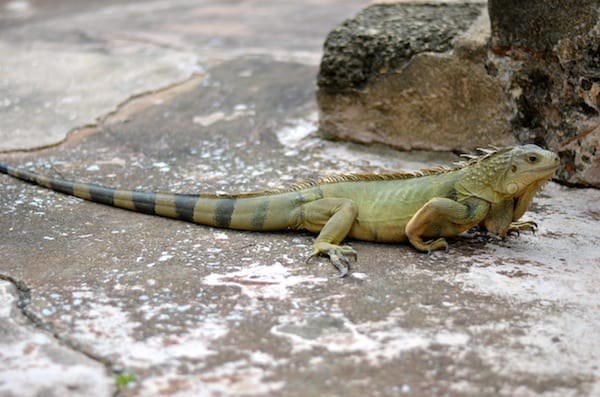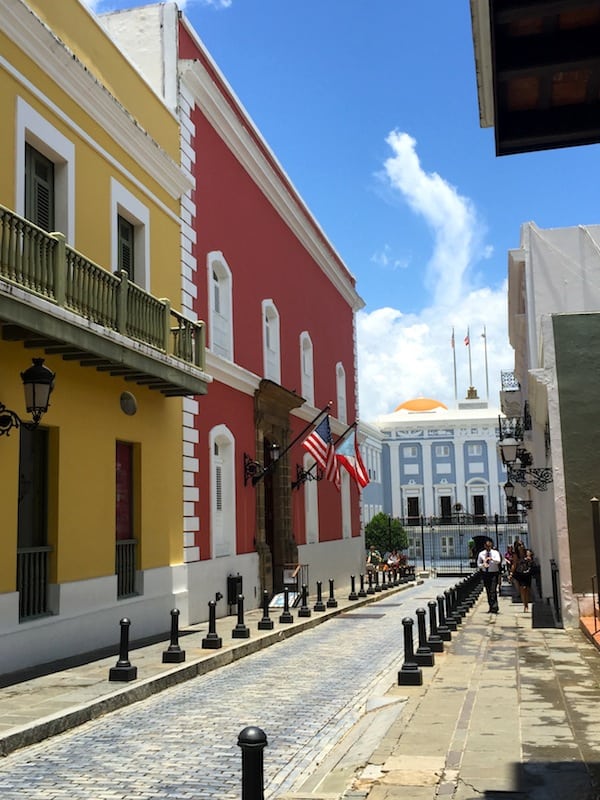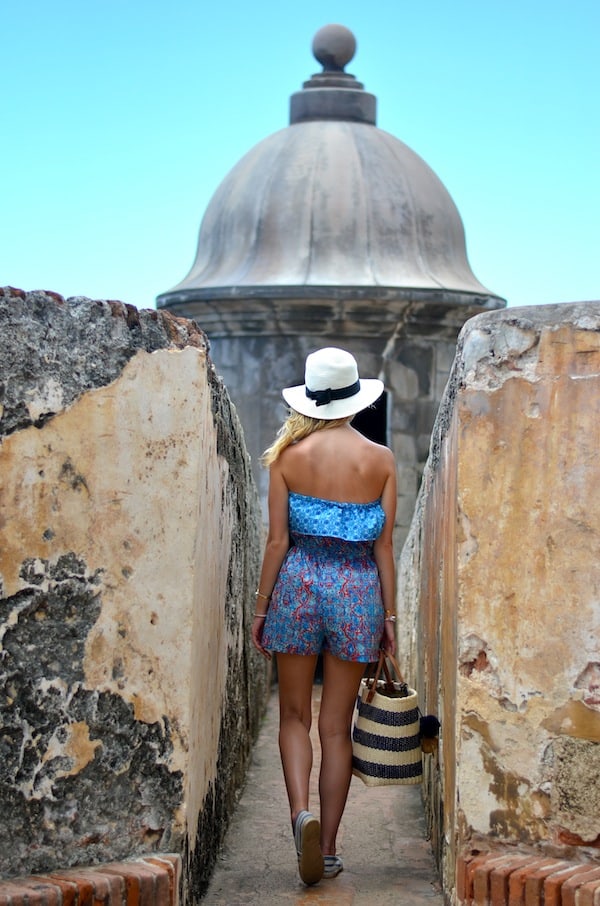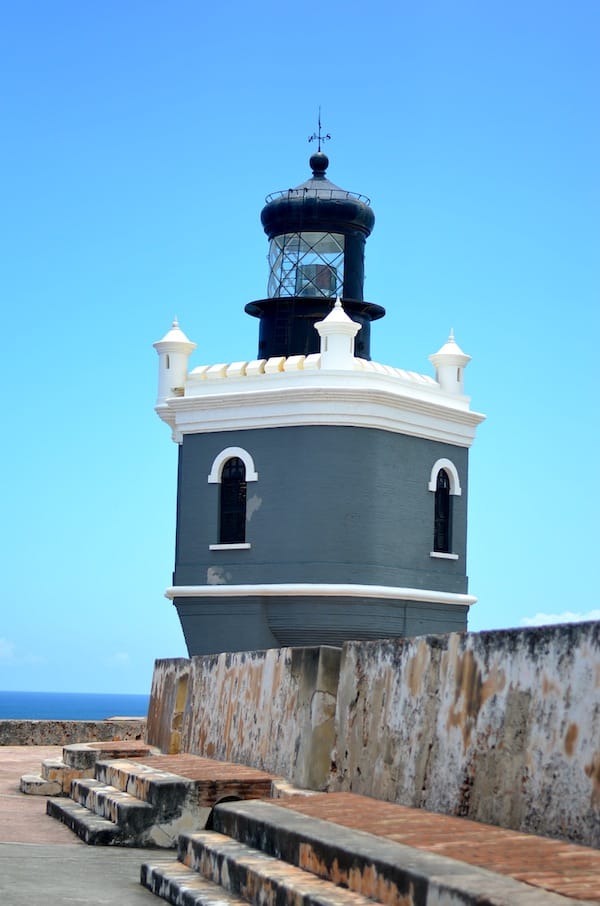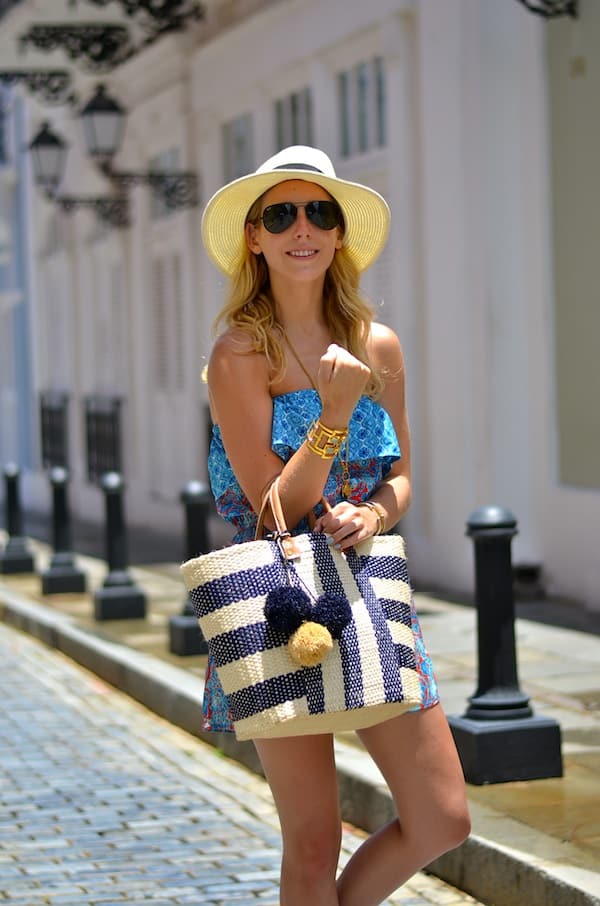 I was wearing…
Printed romper (just $42!) | Mar y Sol tote c/o | Panama hat | Soludos espadrilles c/o  (check out more espadrilles at Shopbop – there's a great selection!)| Julie Vos pendant and cuff c/o | David Yurman bracelets | Ray-Ban aviators
Anyone you speak to will encourage you to explore Old San Juan starting at the top of the city and then work your way down. As the city gets steeper the farther north you go, by heading south you keep the sun at your back. Thankfully the blue espadrilles I wore were so comfortable!
We began our own tour (Nick and I always like to explore on our own) at Castillo San Felipe del Morro, a 16th century fort located at the northern point of the city. The fort had incredible views of the bay and guests could explore at the nooks and crannies at their leisure or with a guide.
From there we worked our way down to the Cathedral of San Juan Bautista. Built in 1521, it's the second oldest cathedral in the Americas and is home to the tomb of famous Spanish explorer Juan Ponce de León (anyone else remember learning about him in history class?)
As you can imagine it was hot hot hot, so we frequently ducked into the side streets and alleys for shade. My favorite was Escalinata De Las Monjas, a stairway lined with colorful colonial homes and potted flowers near the Cathedral of San Juan Bautista. It was the perfect place to take photos! Other sites we saw were the Governor's mansion, a few art galleries off of Calle del Cristro and Castillo San Cristóbal, the city's second fort located to the east.
What you can't tell from photos or maps is how small Old San Juan really is! Nick and I were able to walk everywhere and see what we wanted in about three hours. It is completely do-able to explore Old San Juan in a half day. Our taxi dropped us off around 10AM and by 1PM were were heading back to the pool at the hotel.
I hope you all have enjoyed seeing these photos and getting a glimpse into our trip over the past two weeks. Nick and I certainly caught the travel bug while we were away and hope to start incorporating more travel content into Katie's Bliss. Big thank you to the Ritz-Carlton for helping create such a memorable experience for us!

[thefeedproducts style='four']
- Katie