This post is sponsored by Skinny Cow.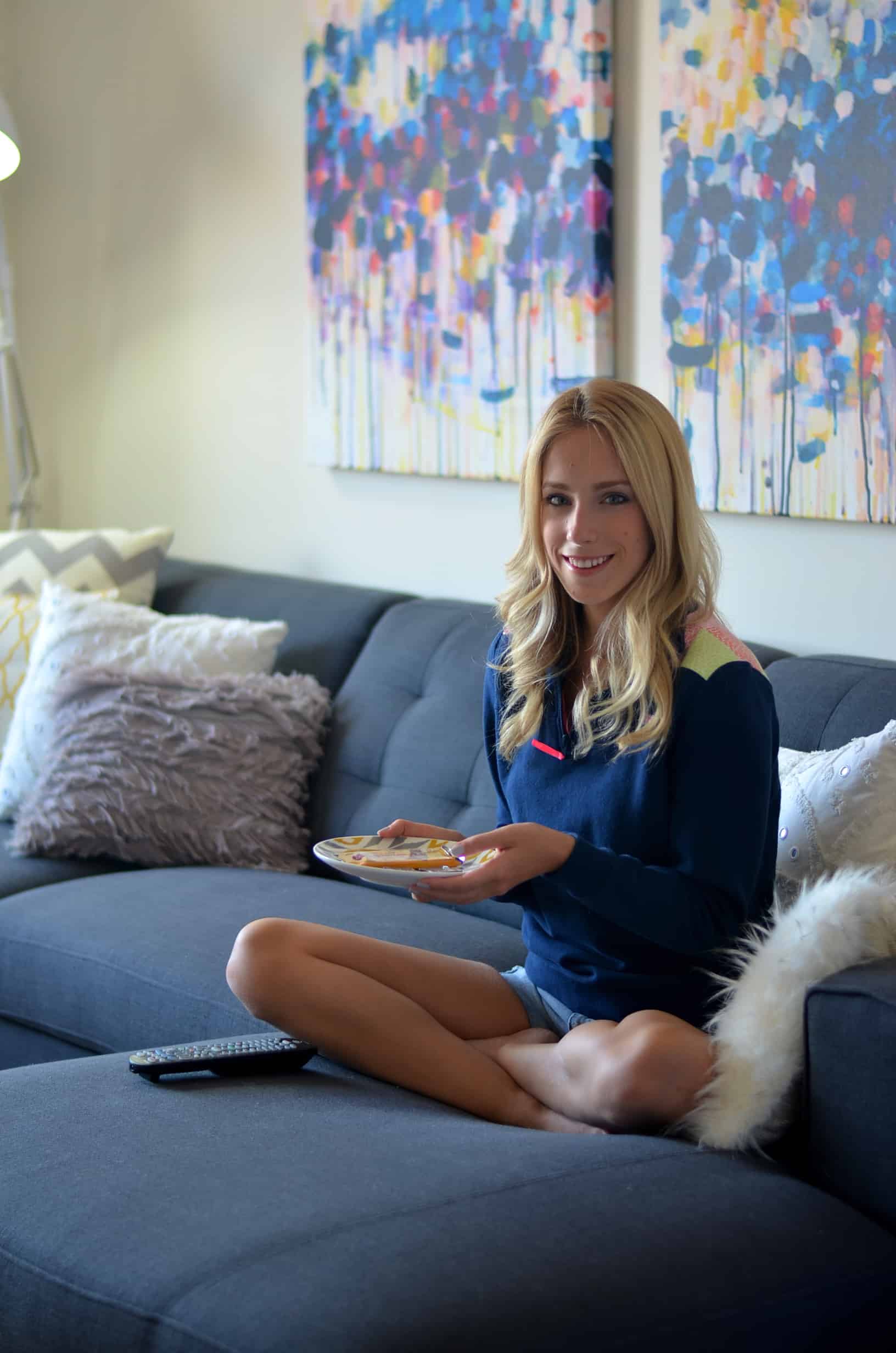 With everything on my plate with work, blog and personal commitments, I often will forget to take time for myself, especially on the weekdays. I'll catch a glimpse of the time and it will be 10PM and I'll think to myself, "where did the day go???" Normally my day begins at 6AM when I wake up to work on Katie's Bliss and then depending on my after-work obligations I really don't sit down to relax until 9PM or later. Of course some weeks are busier than others, so when I do have time for myself I love to go all out 🙂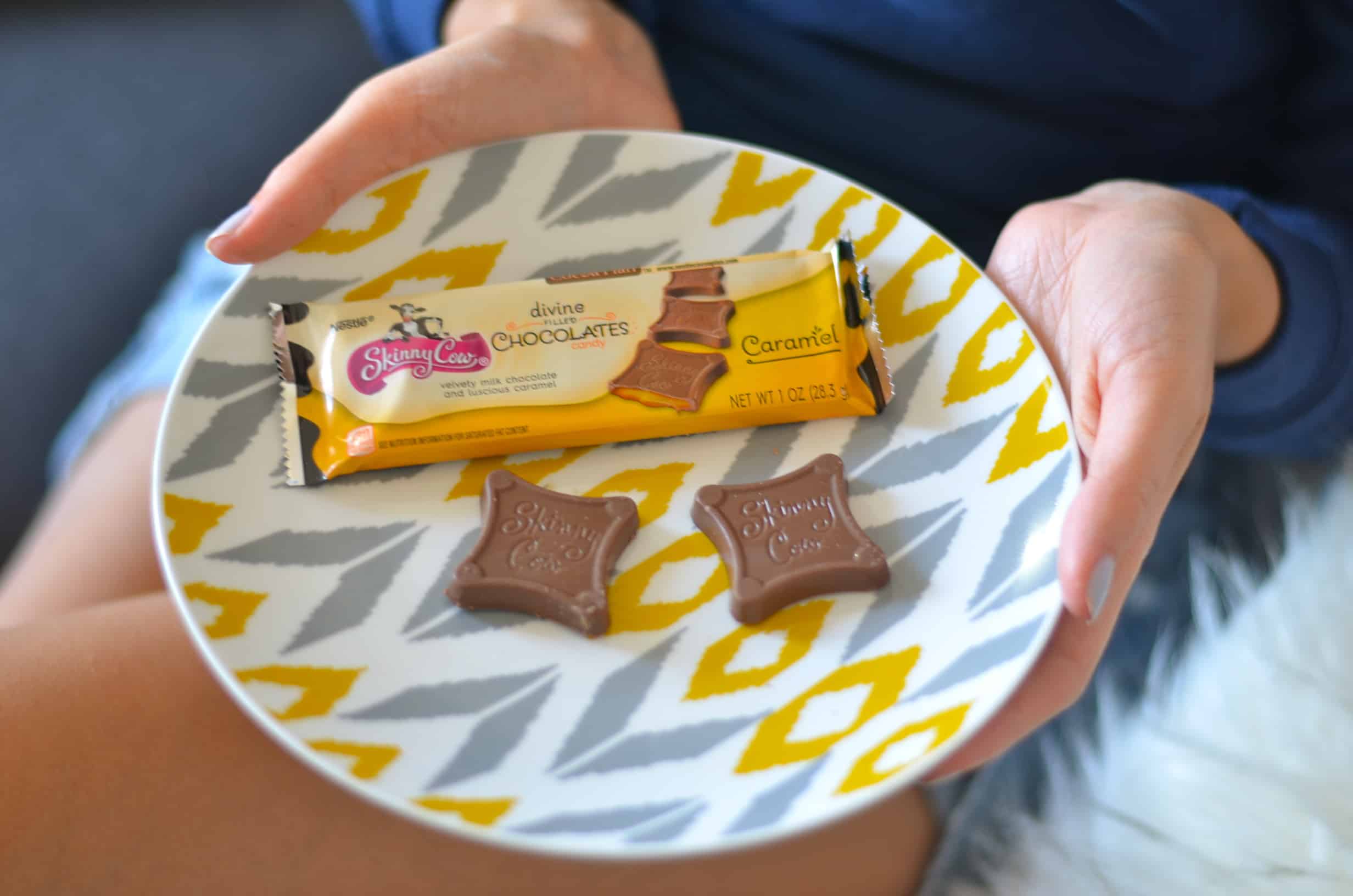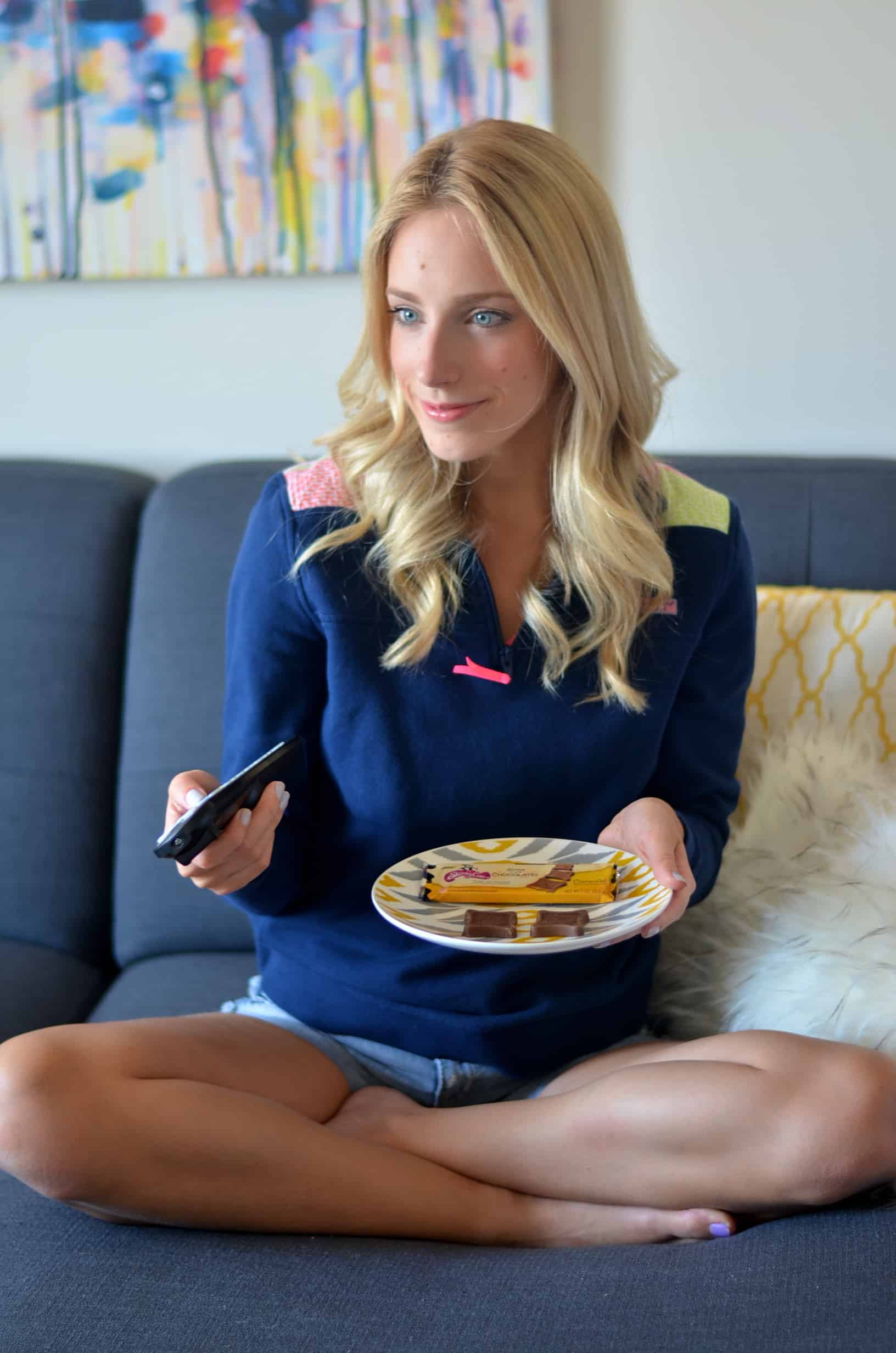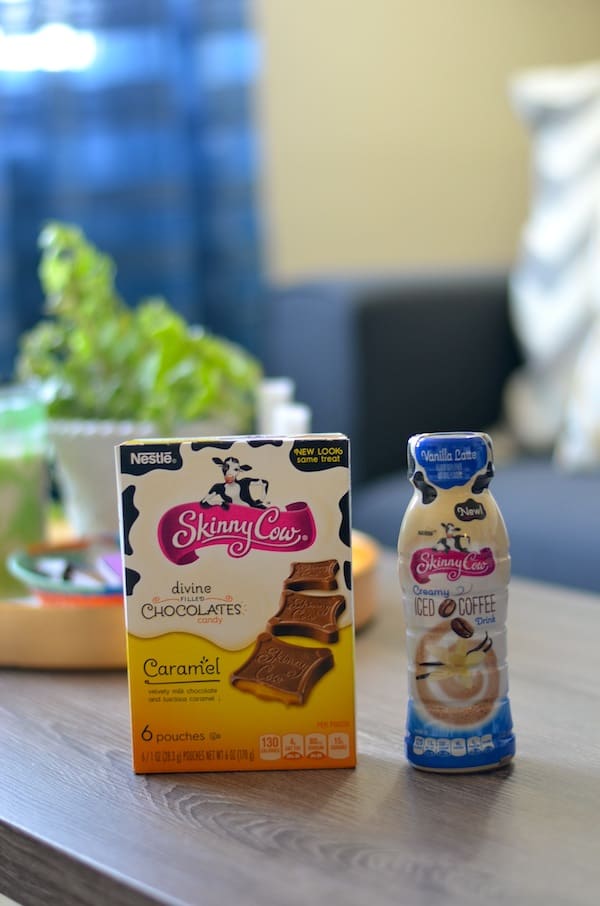 The secret to my sanity and top guilty pleasure is watching reality TV (as those of you who follow me on Snapchat are well aware.) In my eyes, a television binge is not complete without yummy treats. Seriously there's really nothing more relaxing to me then lying on my couch with some snacks or takeout, and guys, Skinny Cow Caramel Divine Filled Chocolates are the perfect little indulgence. So so creamy and good – like melt in your mouth good. I've even caught Nick trying to steal them from my snack stash in our pantry! Hands off bro.
If you weren't already aware, Skinny Cow also has coffee (I like the Vanilla Latte Creamy Iced Coffee) AND ice cream bars. I haven't tried the ice cream yet but I cannot wait to get my hands on some! Maybe now that it's so warm out I'll have to swap chocolates for ice cream when I'm watching the Real Housewives?
If you'd like to try an indulgence of your own, share your #SkinnyCowSecret on Twitter tagging @TheSkinnyCow and they'll send you something sweet!

Thanks to Skinny Cow® Ice Cream Bars, Creamy Iced Coffee and Candy, our secrets can all be a little sweeter. Follow Skinny Cow at: twitter.com/TheSkinnyCow
- Katie