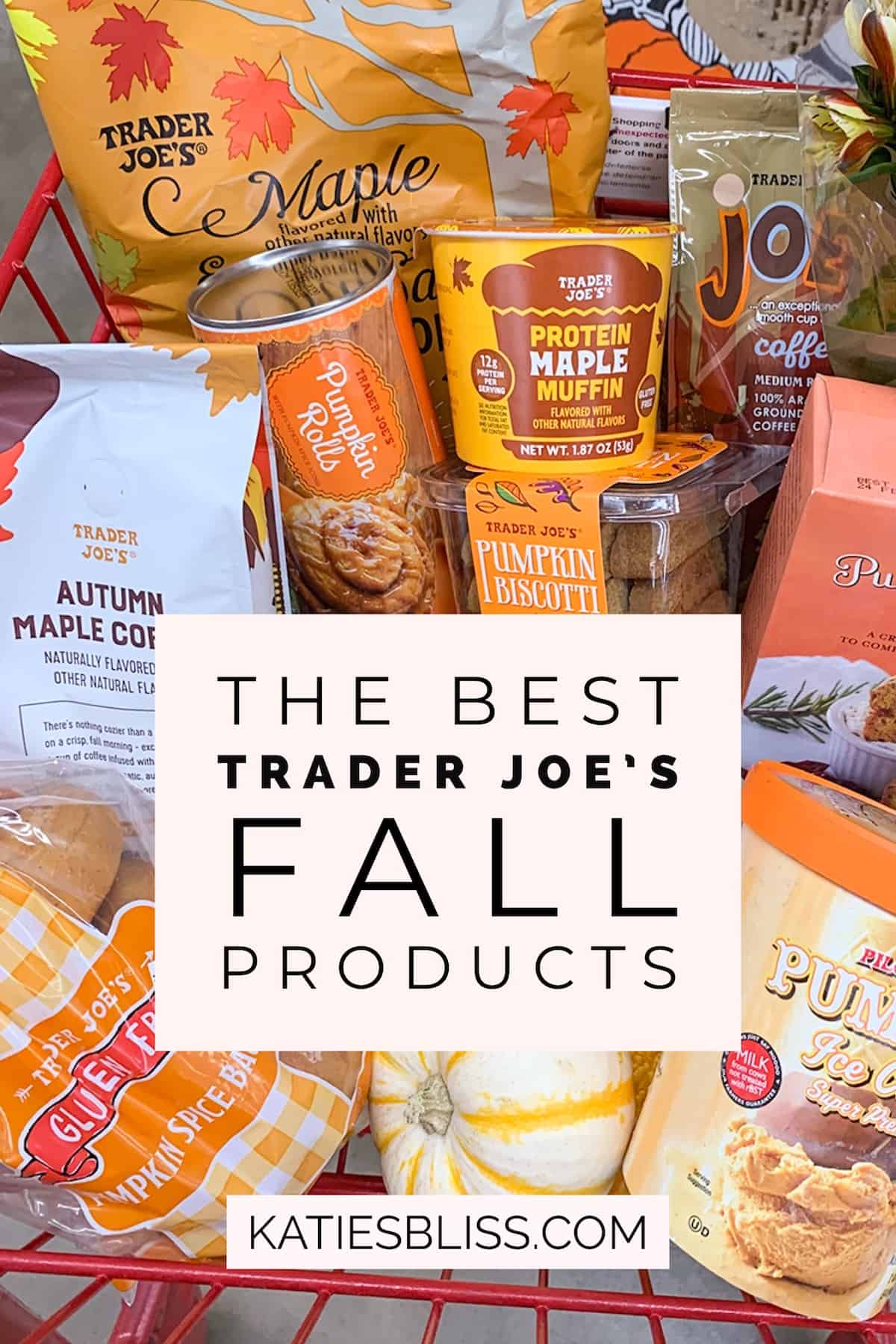 I snuck out to Trader Joe's this afternoon while Nate was napping (I know I owe you his birth story!) to grab a few groceries and WOW– Fall. Overload. There must have been at least 50+ different autumn-inspired food items from snacks to desserts to drinks, soups, breads and more! I had to hold myself back from adding literally everything to my cart. Here are some of the things that caught my eye!
The Best Trader Joe's Fall Products To Shop Now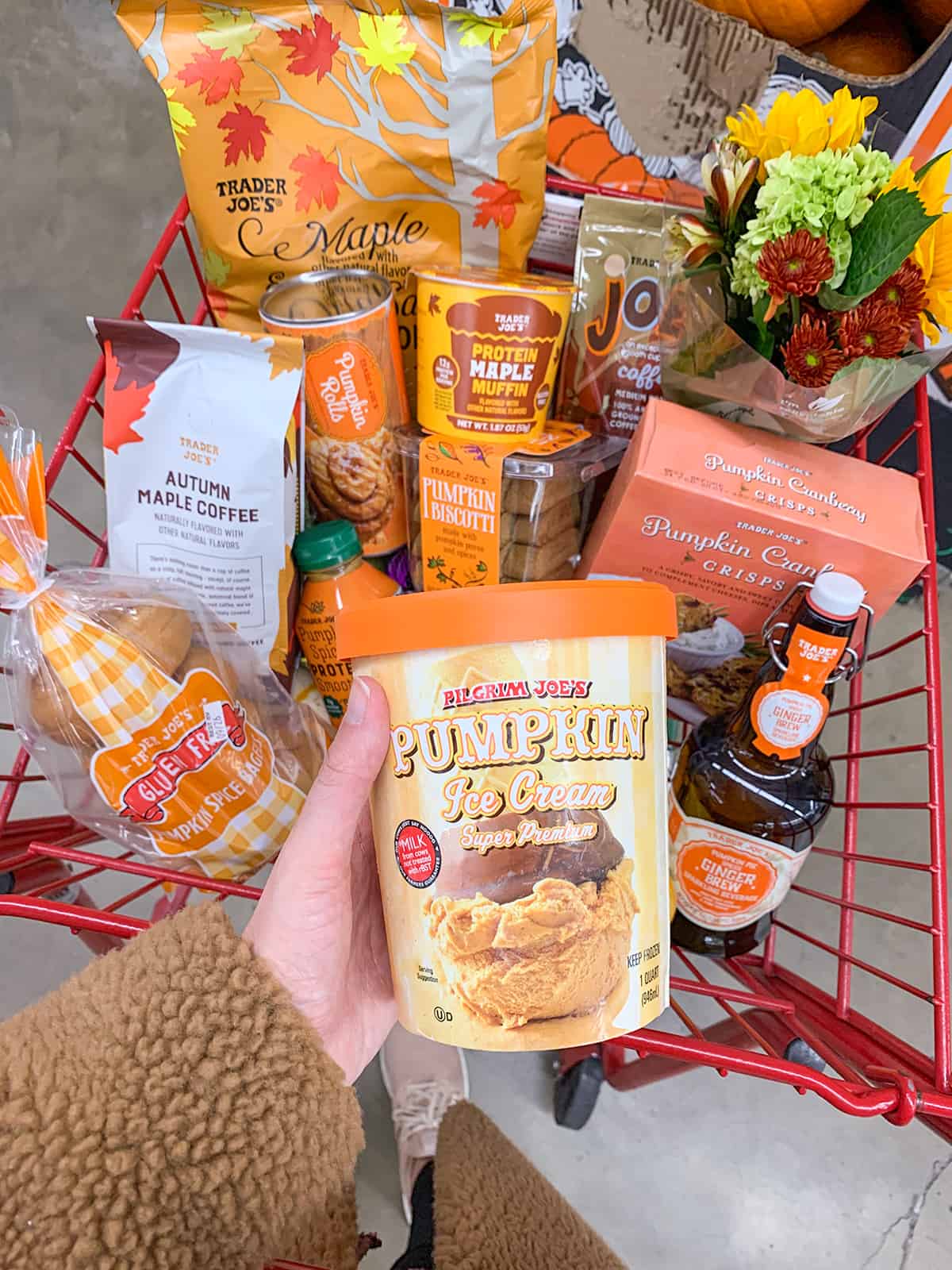 Pumpkin Ice Cream
I purchase this every year! It's so good paired with chocolate ice cream… Or topped over a hot waffle!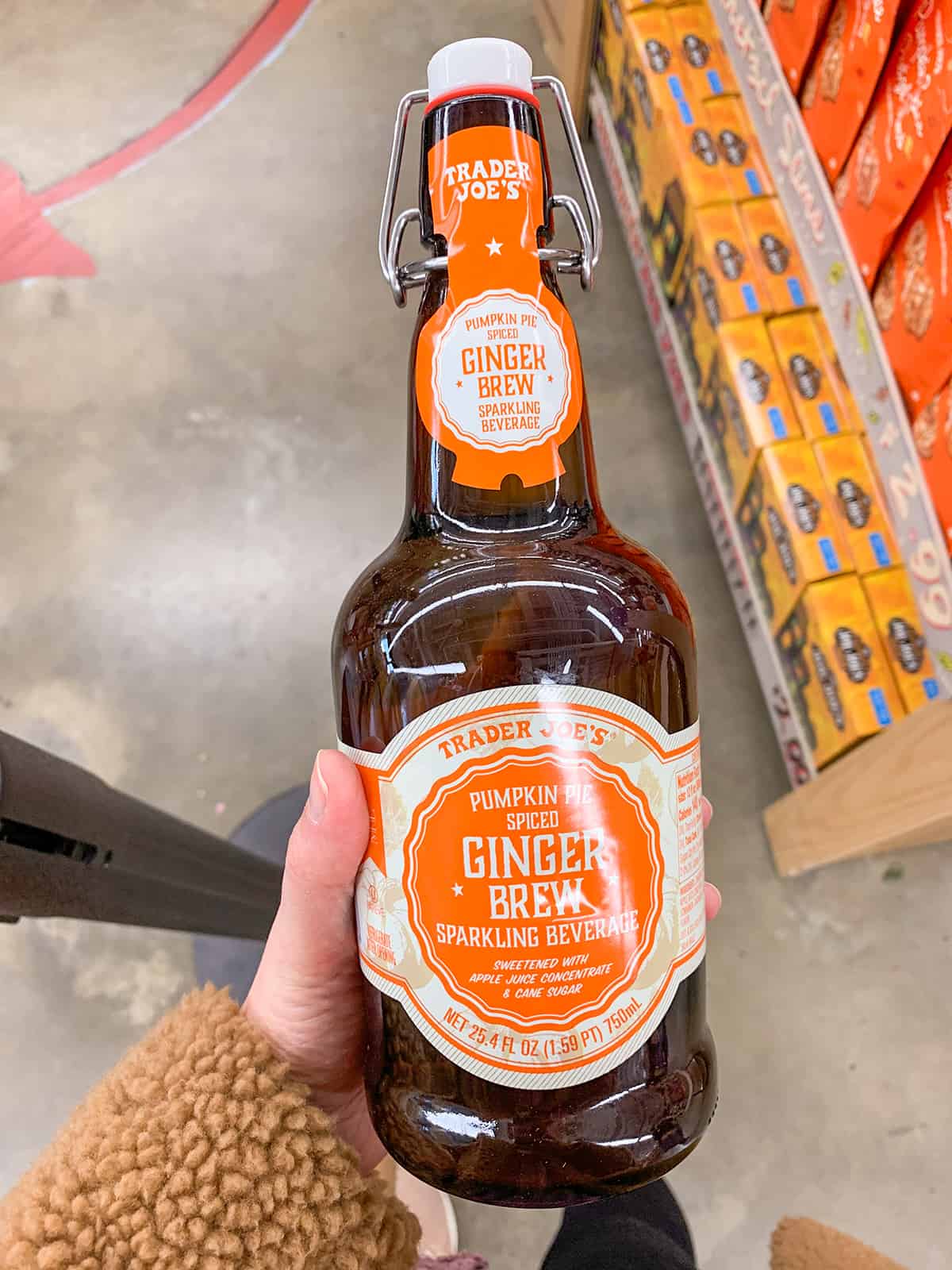 Pumpkin Pie Spiced Ginger Brew Sparkling Beverage
Really intrigued by this drink! Going to try using it as a cocktail mixer… If it turns out I'll definitely share over on Instagram!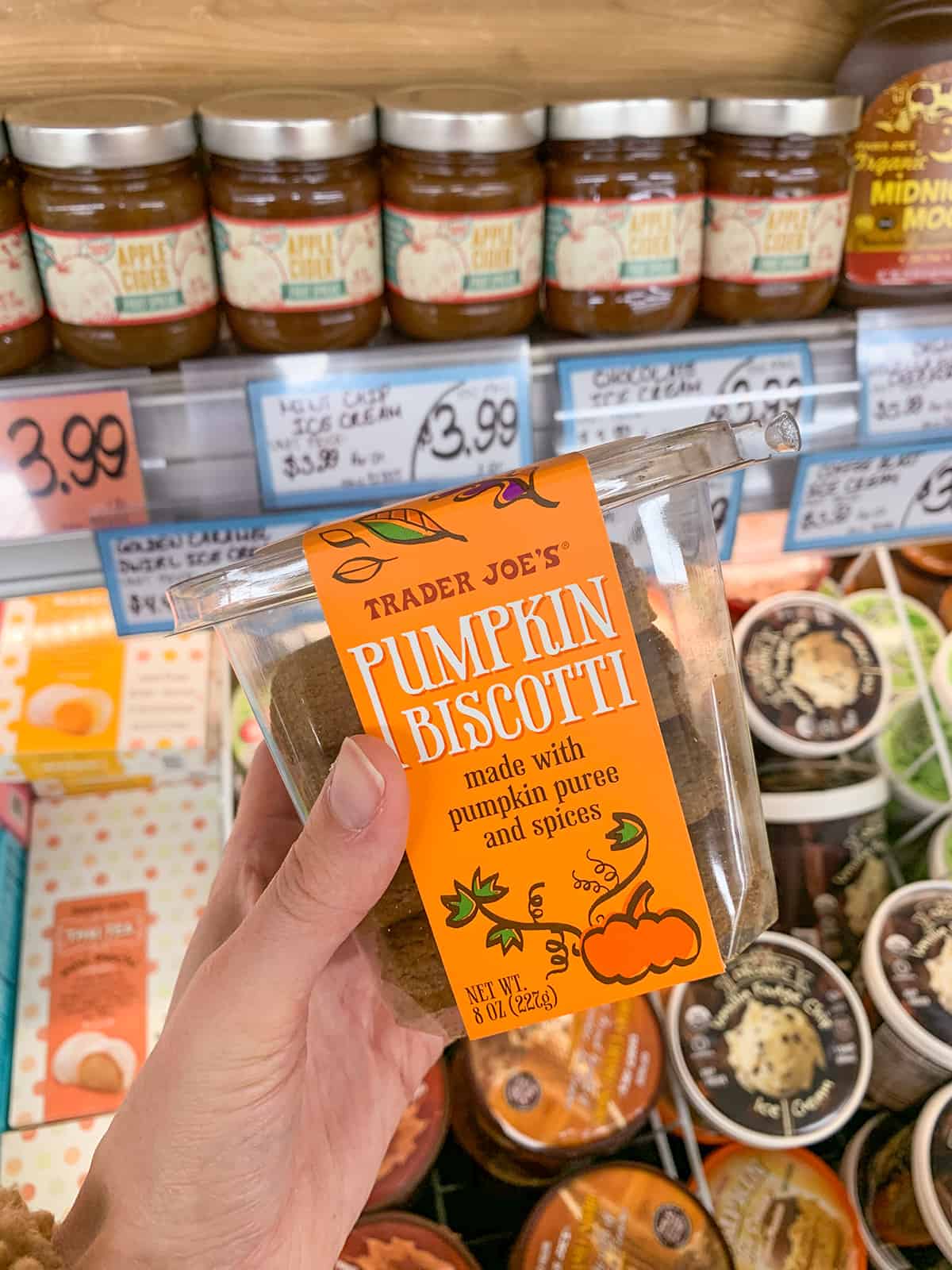 Pumpkin Biscotti
I can already taste how good these would be with a hot cup of coffee or tea.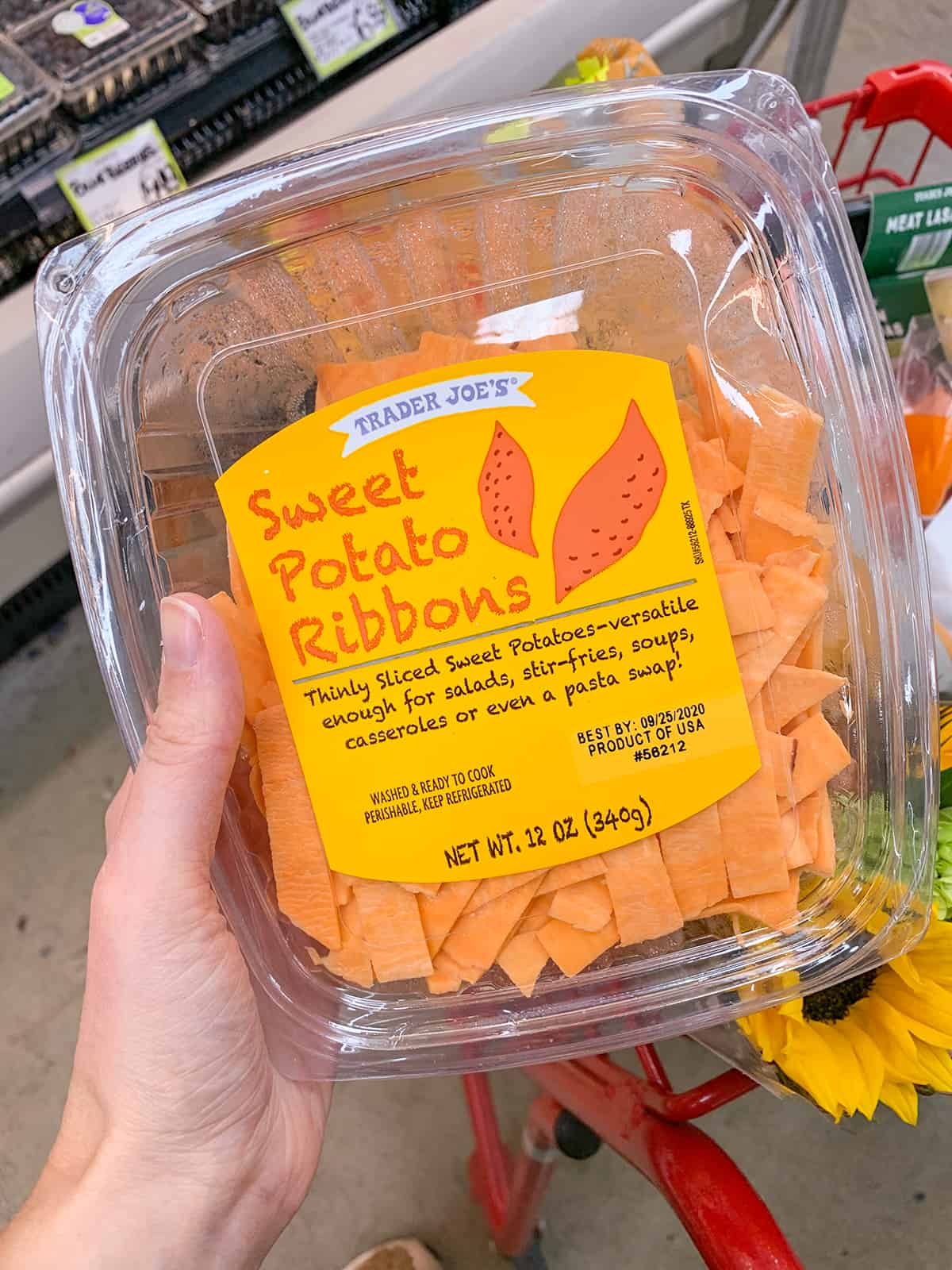 Sweet Potato Ribbons
LOVE when Trader Joe's makes life easy with prepared veggies like this.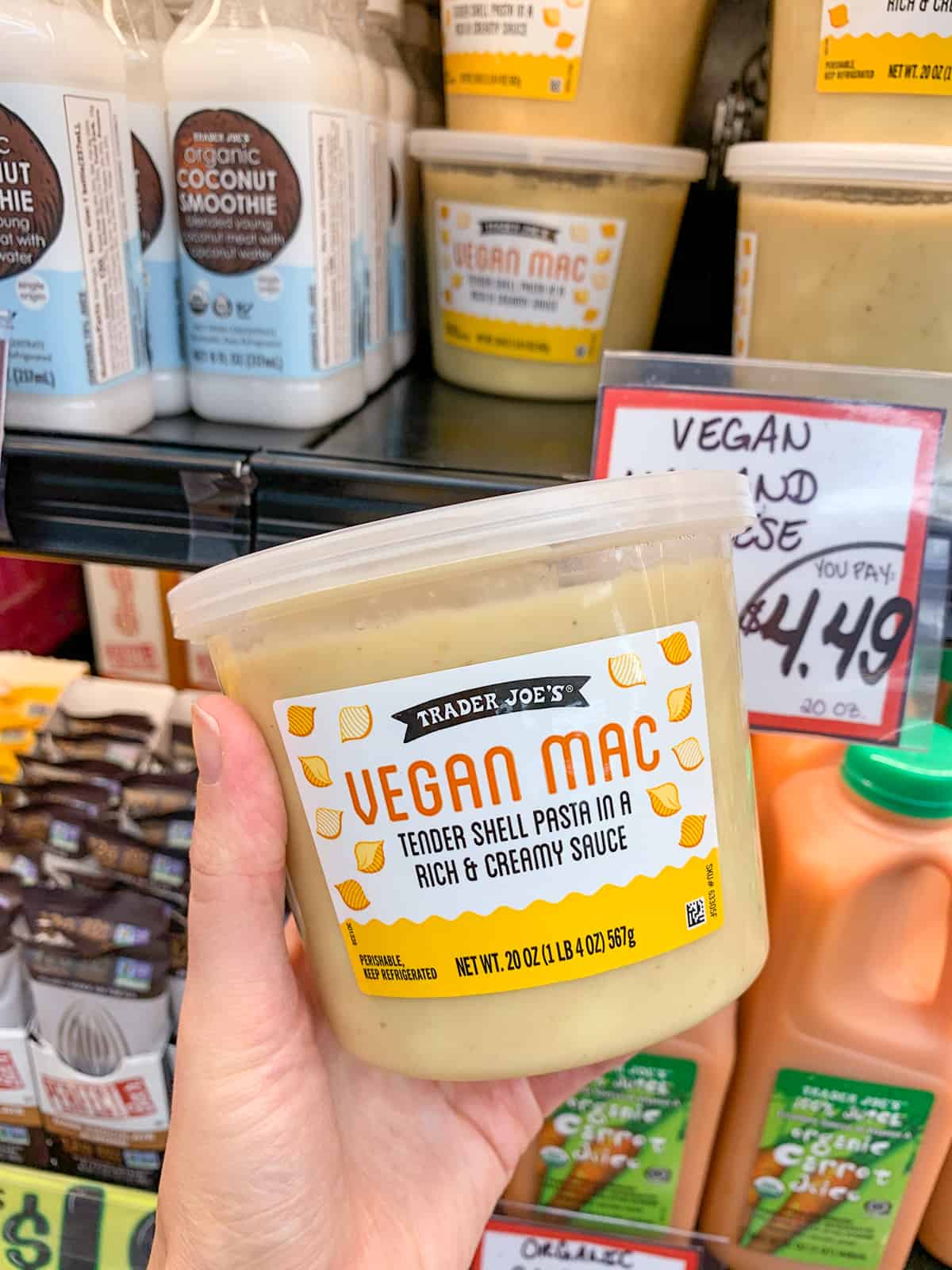 Vegan Mac & Cheese
Always skeptical of vegan items but this looked gooooood. Anyone tried it yet?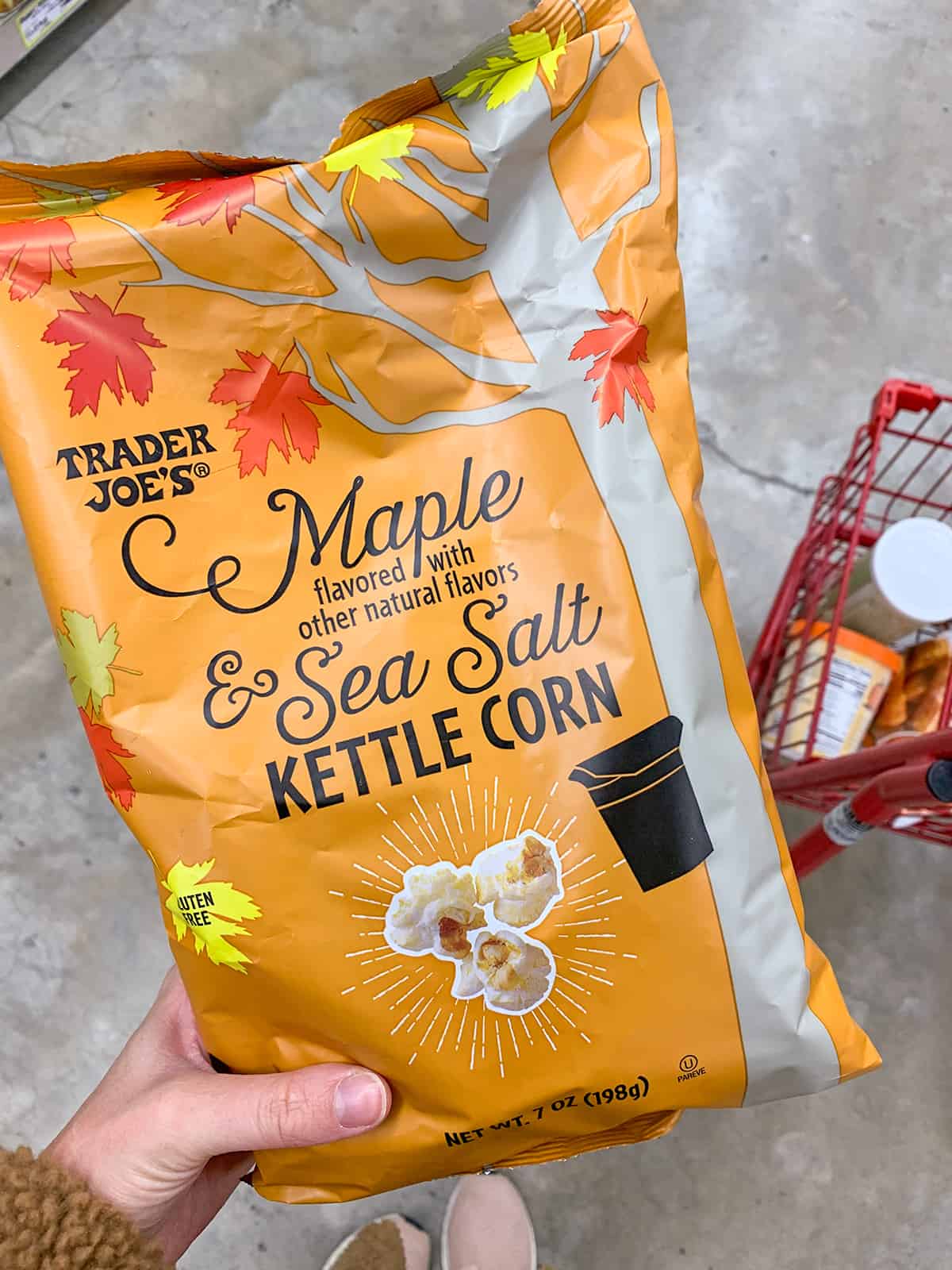 Maple & Sea Salt Kettle Corn
Proceed with caution. A store associate told me this popcorn is so good it's addicting!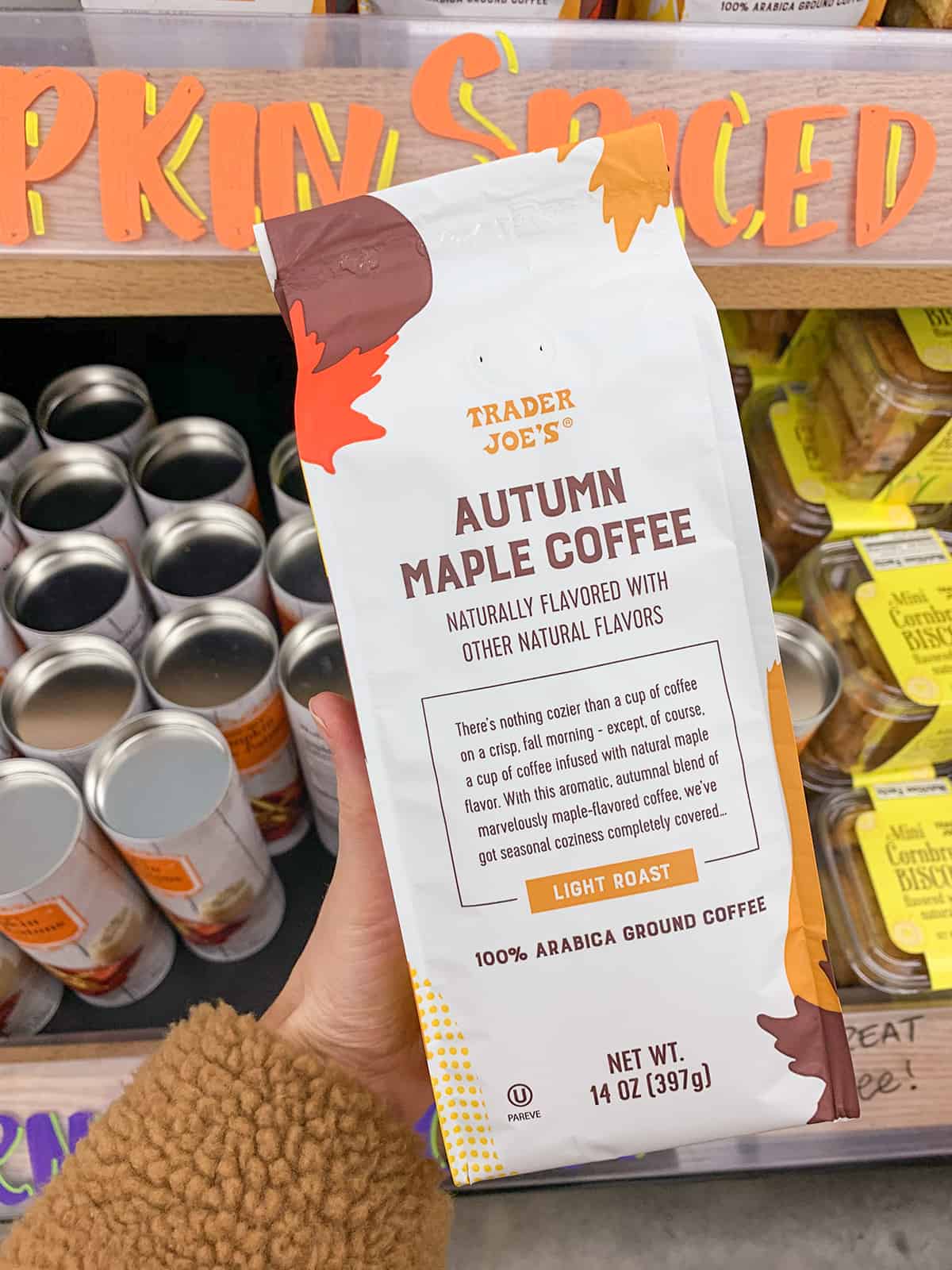 Autumn Maple Coffee
I buy this every year– fall in a cup!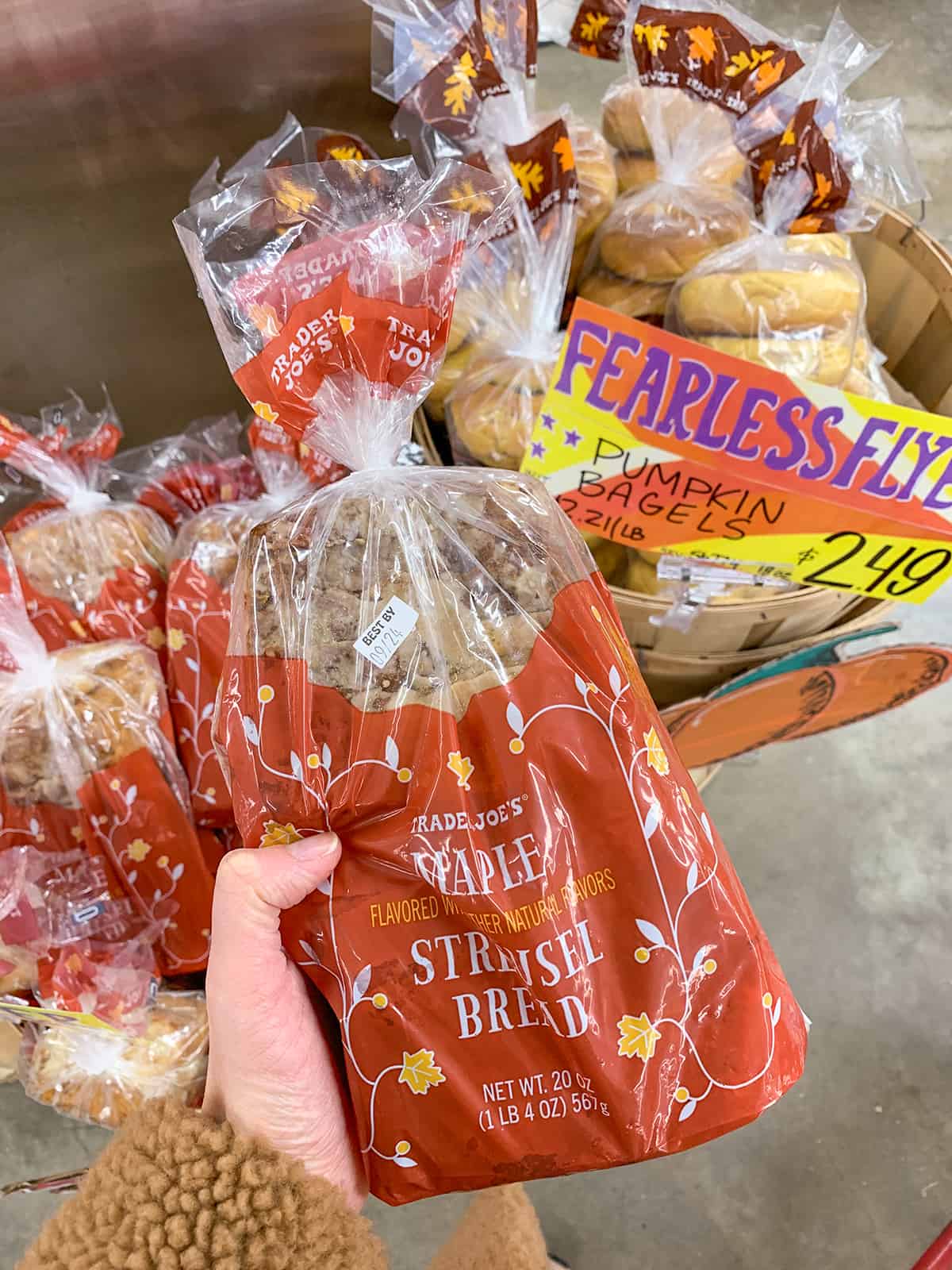 Maple Streusel Bread
This looks danger(ously) good. Love a good breakfast sweet!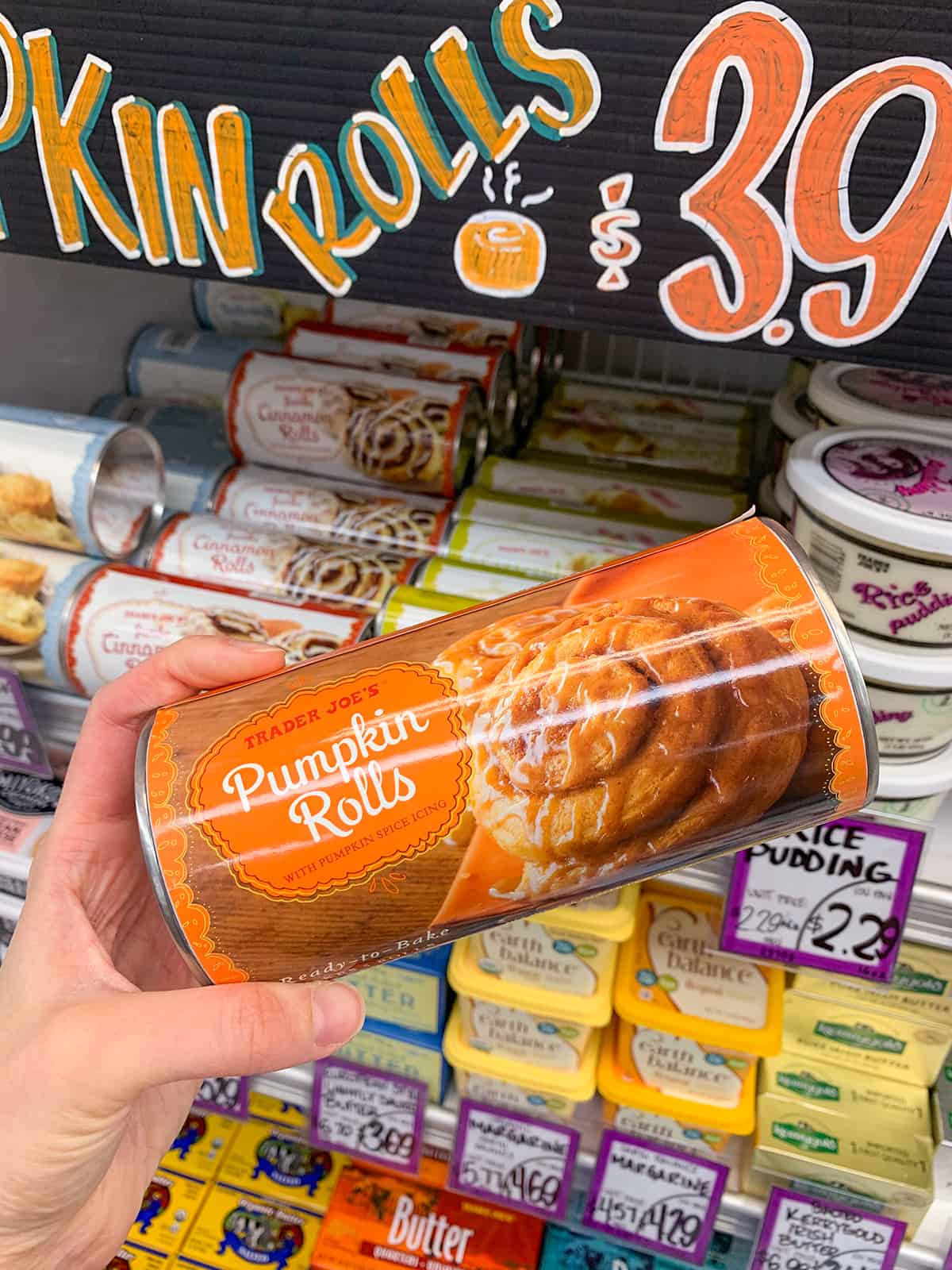 Pumpkin Rolls
What's better than cinnamon rolls? A gooey iced pumpkin roll on a chilly morning! These are always amazinggggg.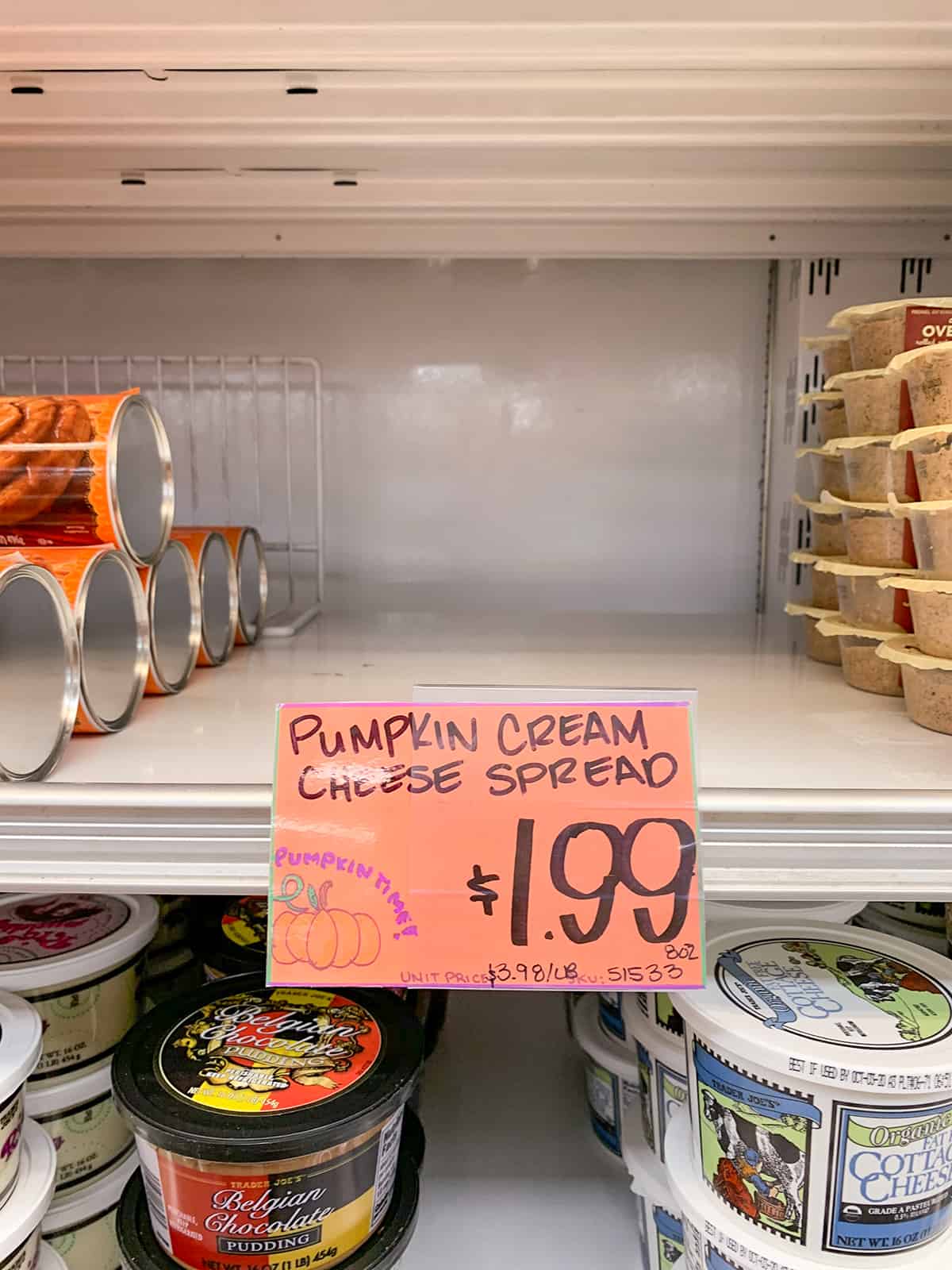 Pumpkin Cream Cheese Spread
Sad sad day when the pumpkin cream cheese is sold out 🙁 Highly recommend snagging some if you're able to find it in stock!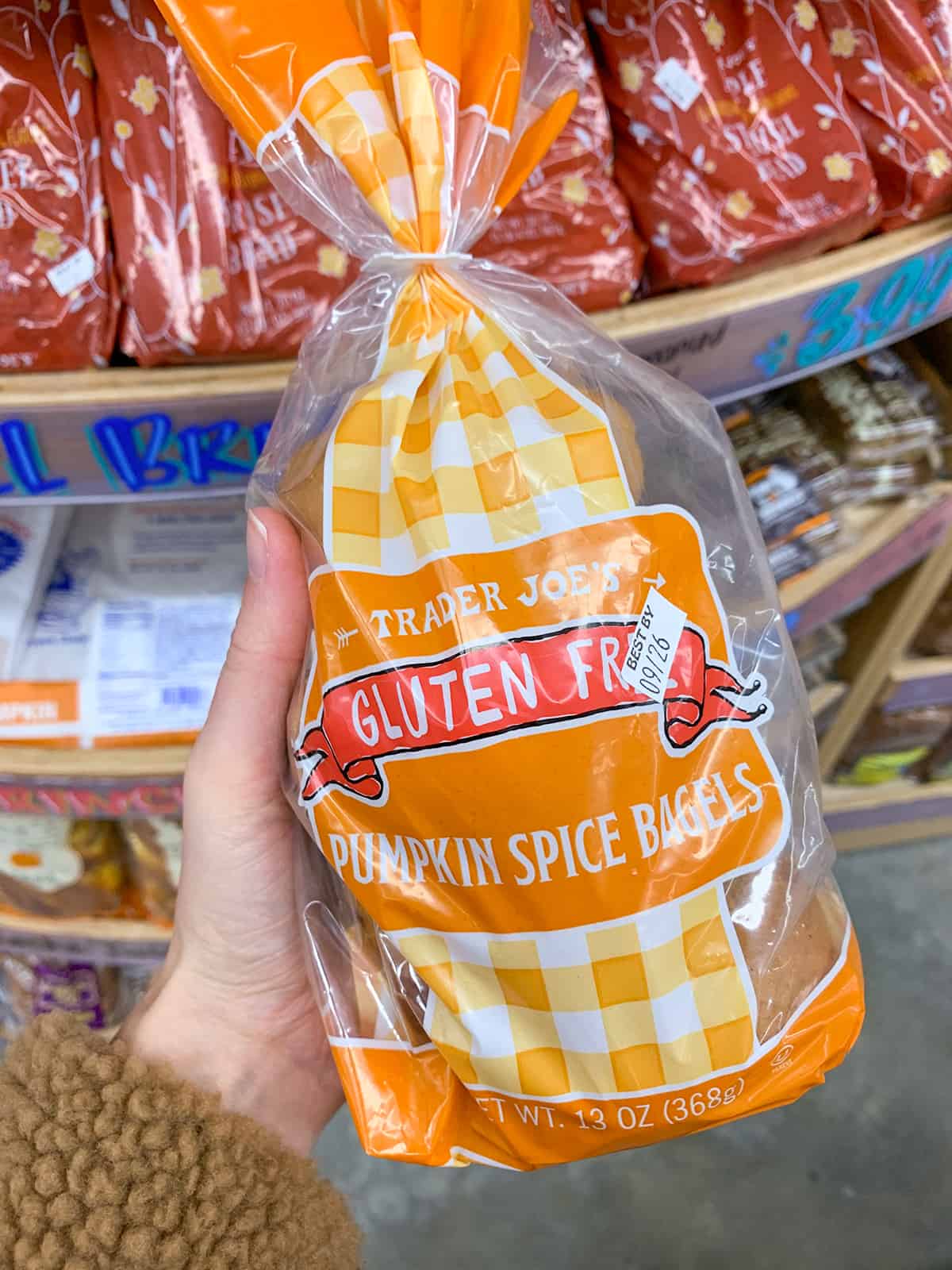 Gluten Free Pumpkin Spice Bagels
Not usually a fan of gluten free bread but these bagels are LIFE. I buy them every year and can't even tell the difference.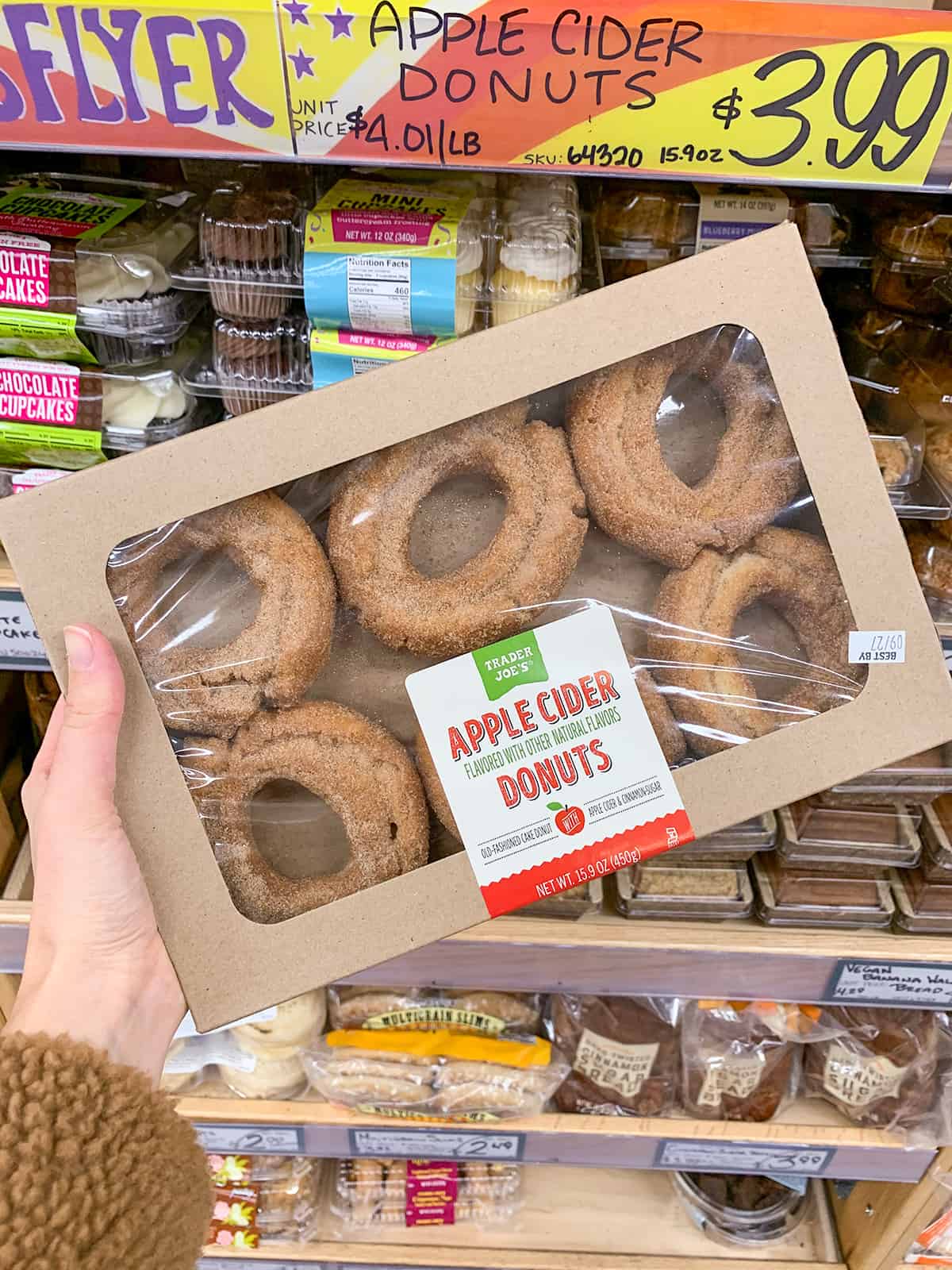 Apple Cider Donuts
Tip: warm in the microwave for 10-15 seconds and eat with a scoop vanilla ice cream 🙂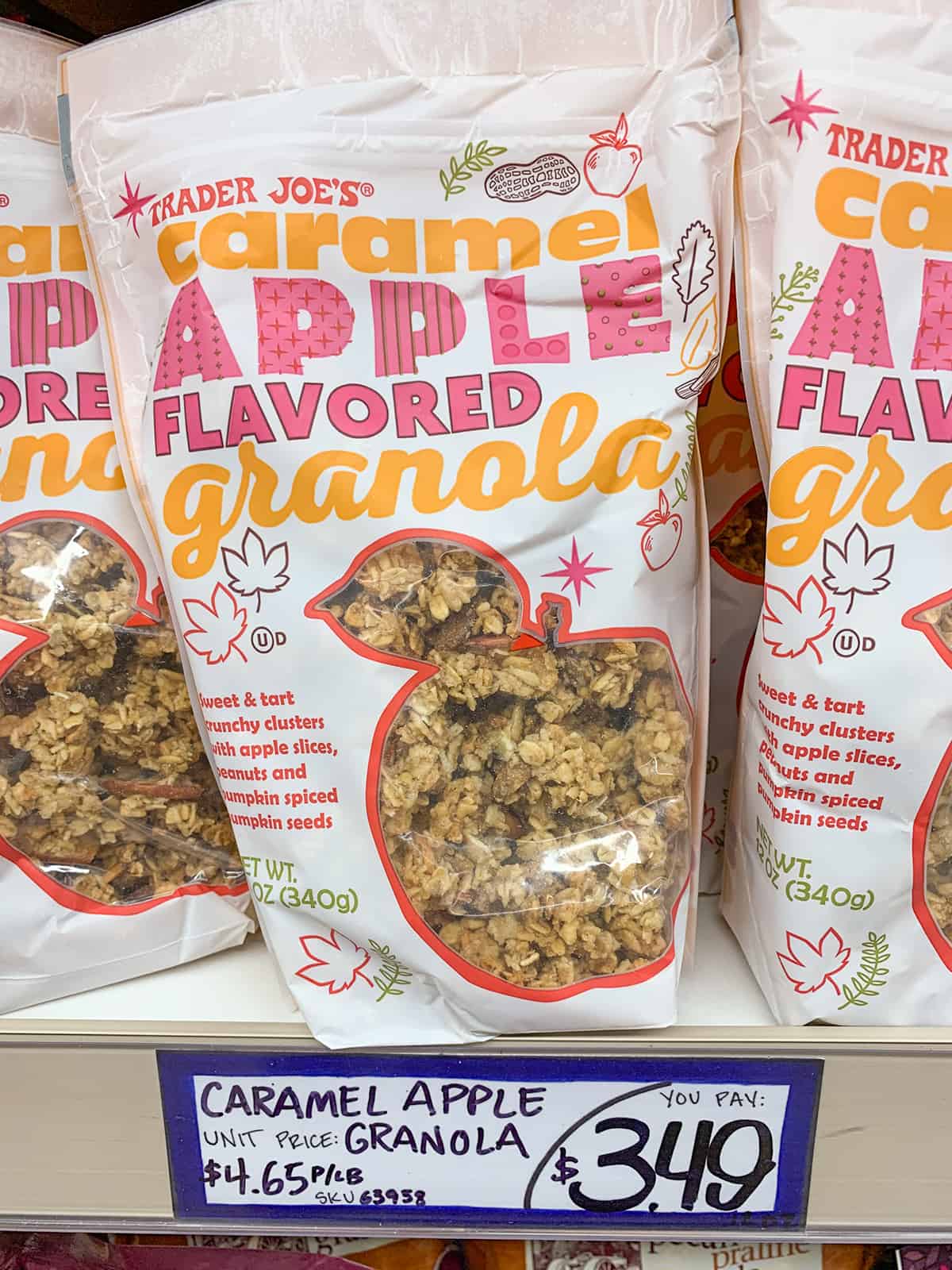 Caramel Apple Granola
This looked so tasty! Trader Joe's always has the best granolas and cereals.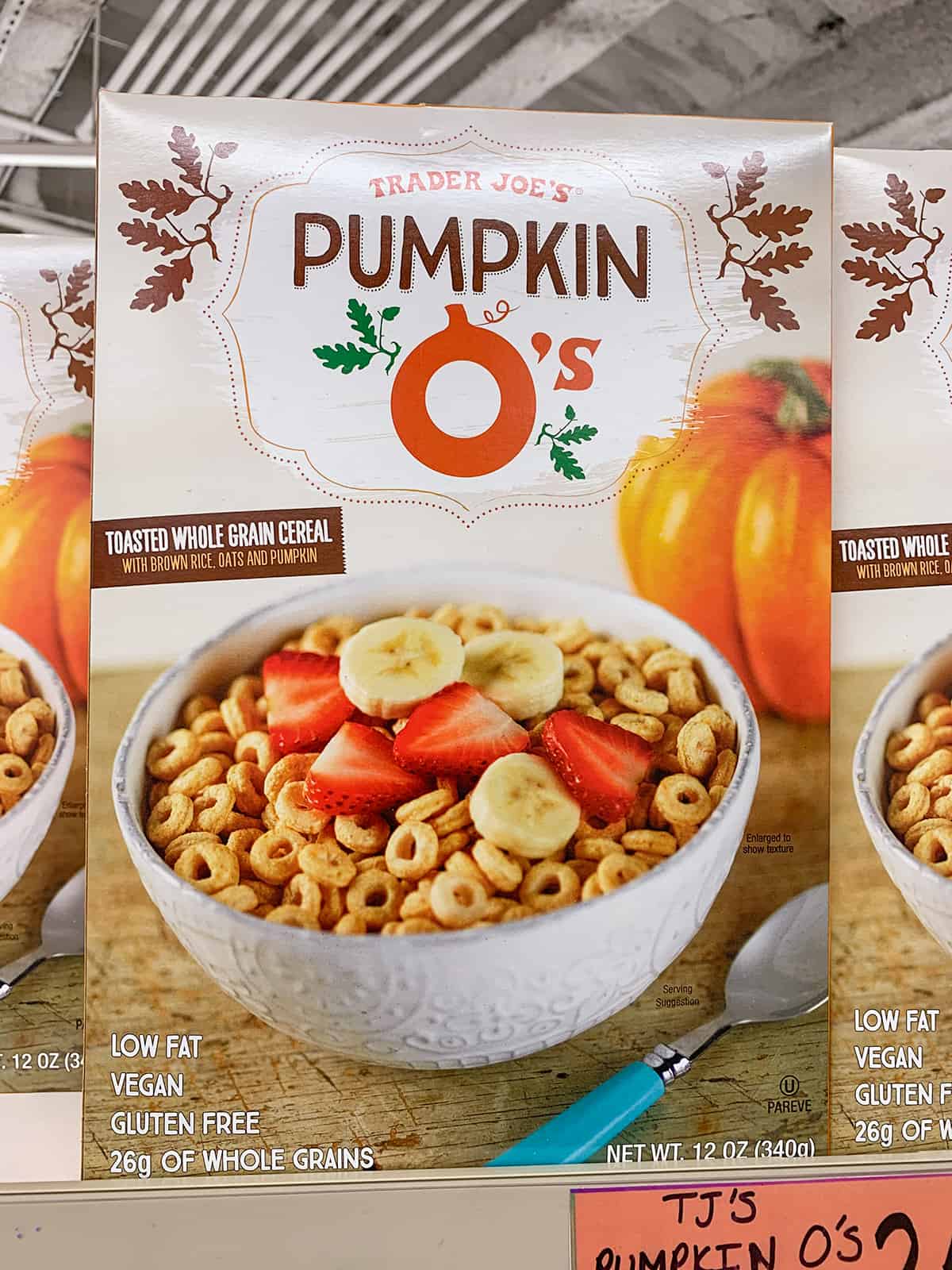 Pumpkin O's
Another fall-themed cereal on my wishlist.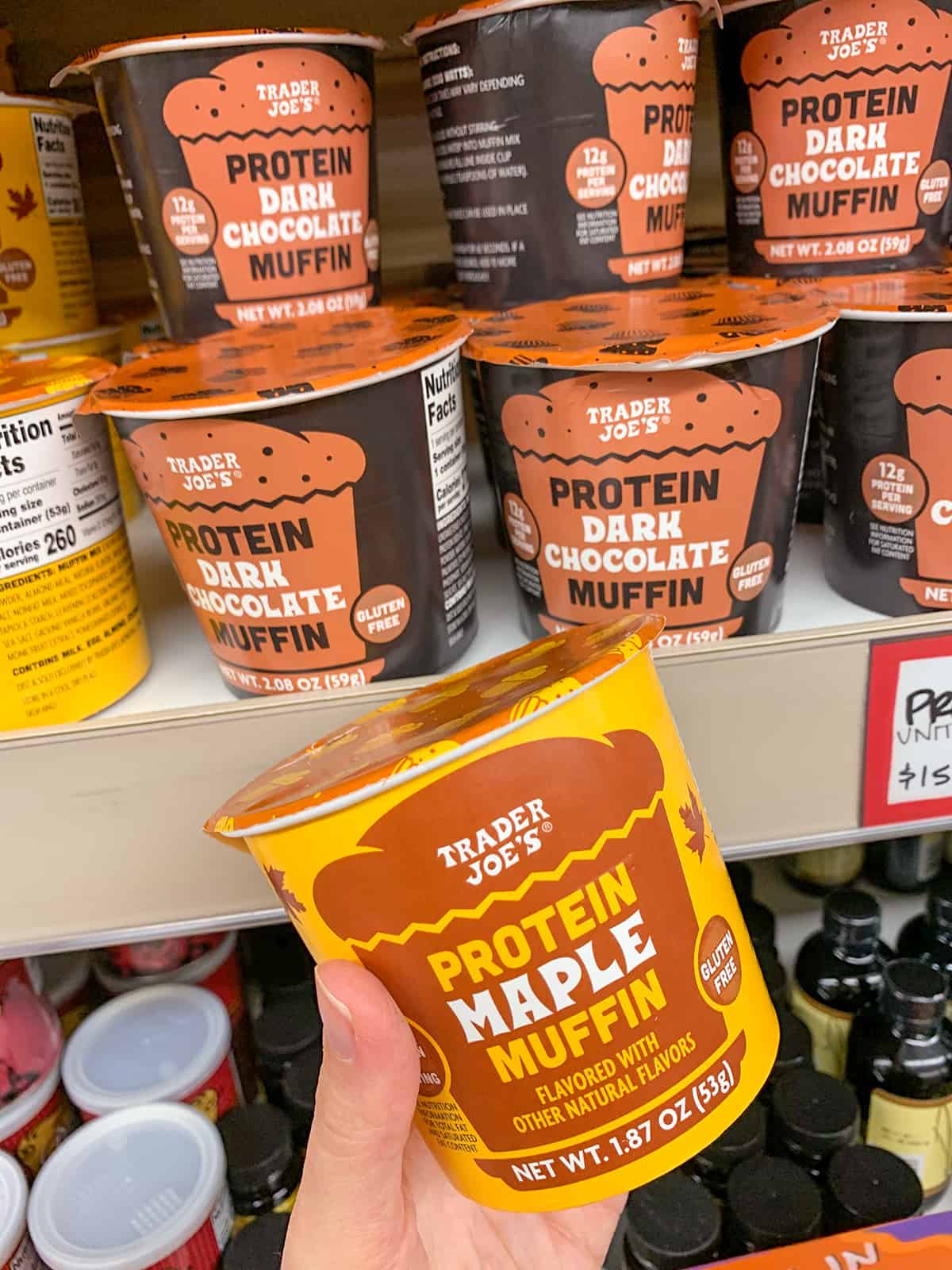 Protein Maple Muffin
Couldn't resist buying one of these muffins… Will report if it's worth it over on my Instagram story soon!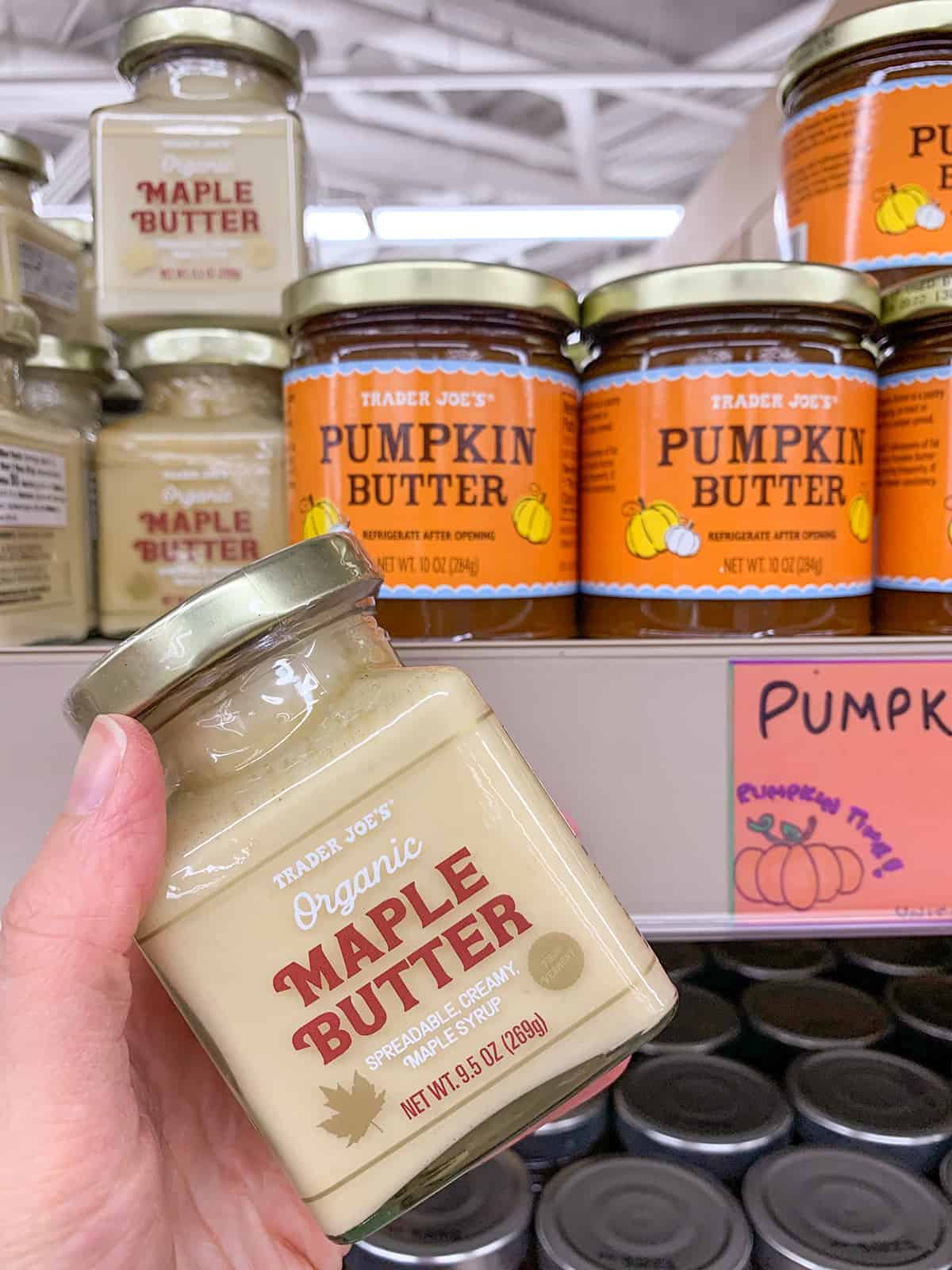 Maple Butter
I hear these butters are amazing on top of waffles and pancakes…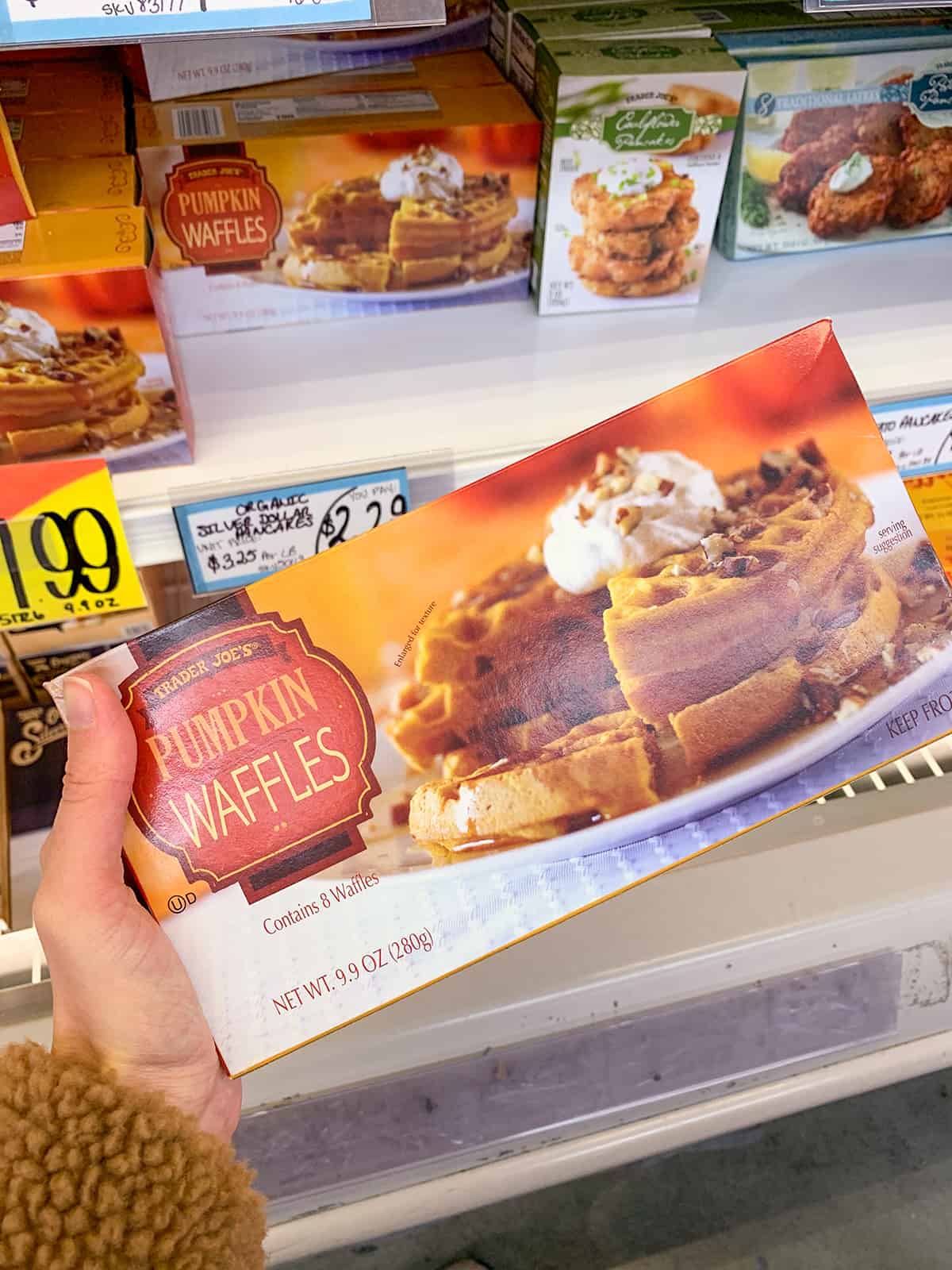 Pumpkin Waffles
Speaking of waffles!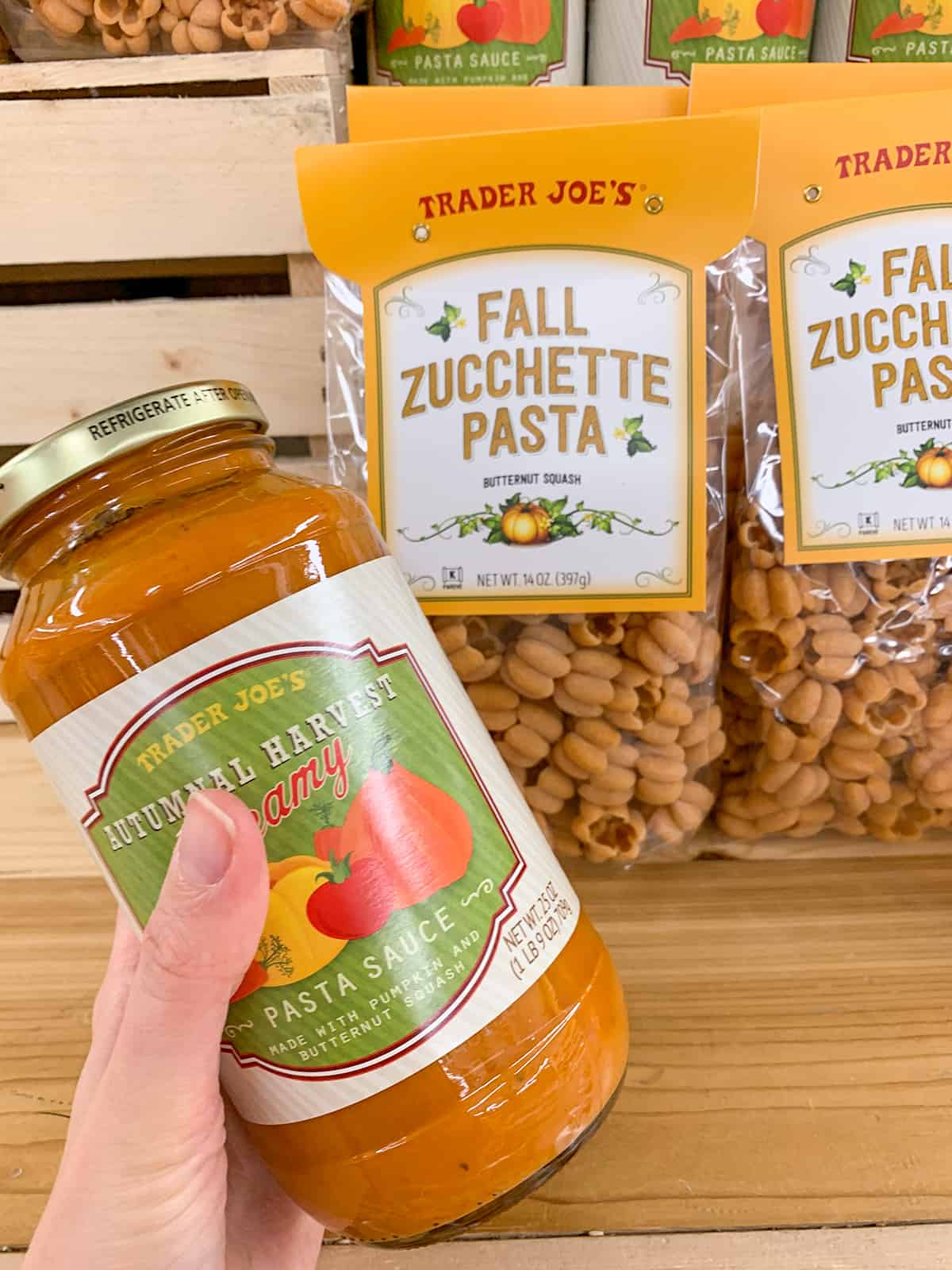 Autumnal Harvest Creamy Pasta Sauce & Fall Zucchette Pasta
The perfect pasta and sauce pairing!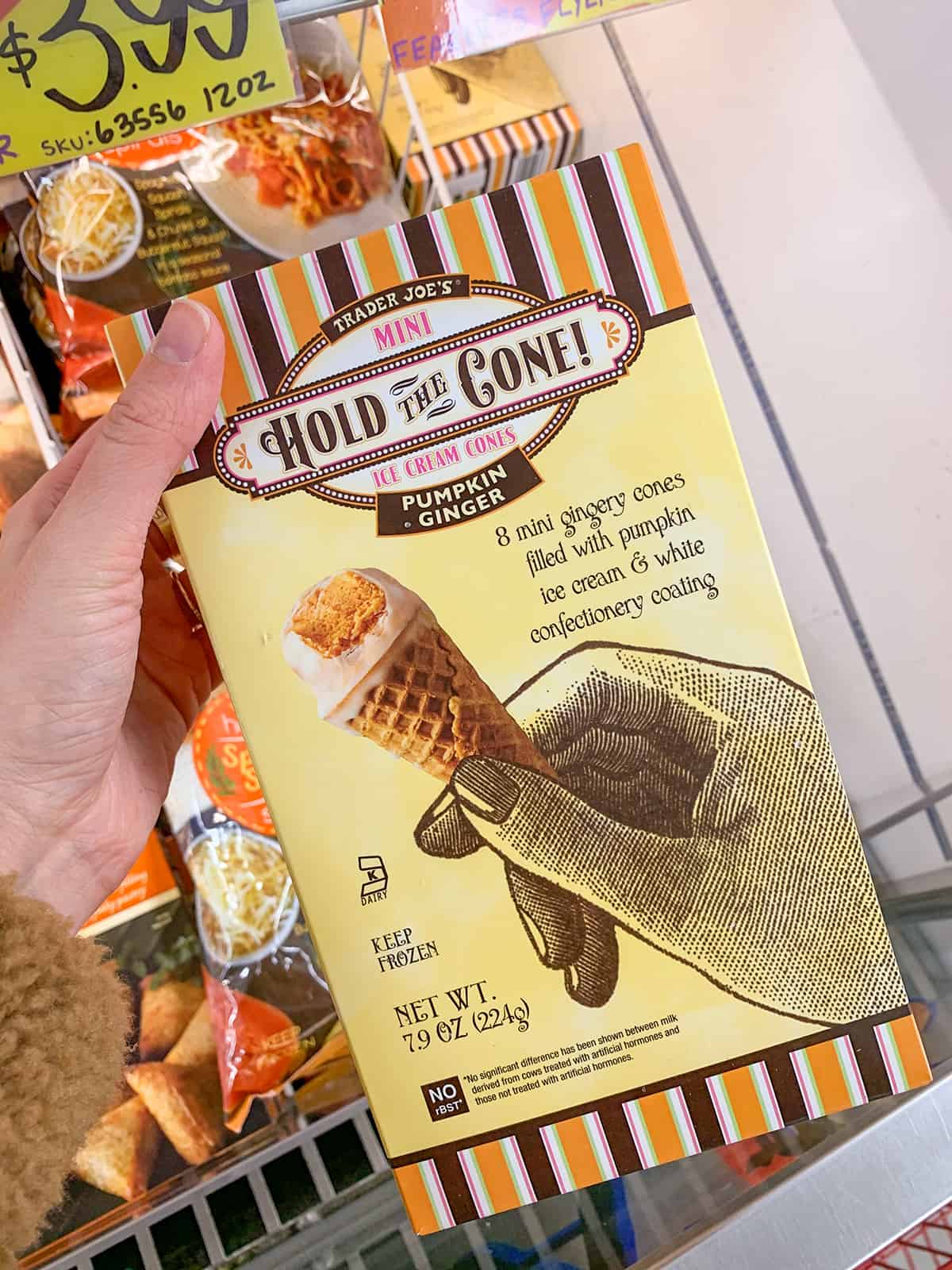 Mini Hold the Cone Pumpkin Ginger
LOVE these mini ice cream cones!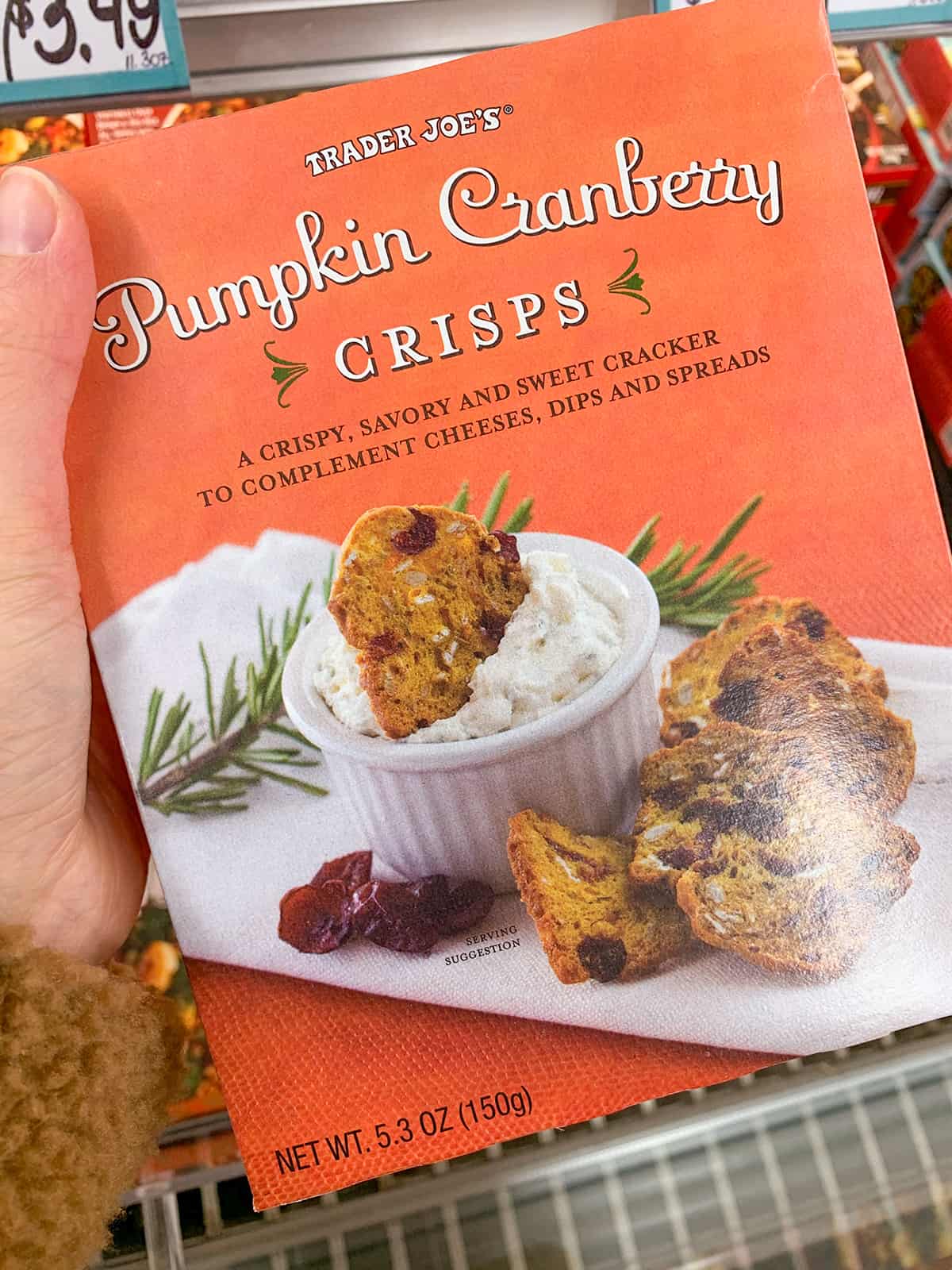 Pumpkin Cranberry Crisps
So good paired with the Everything But The Bagel dip!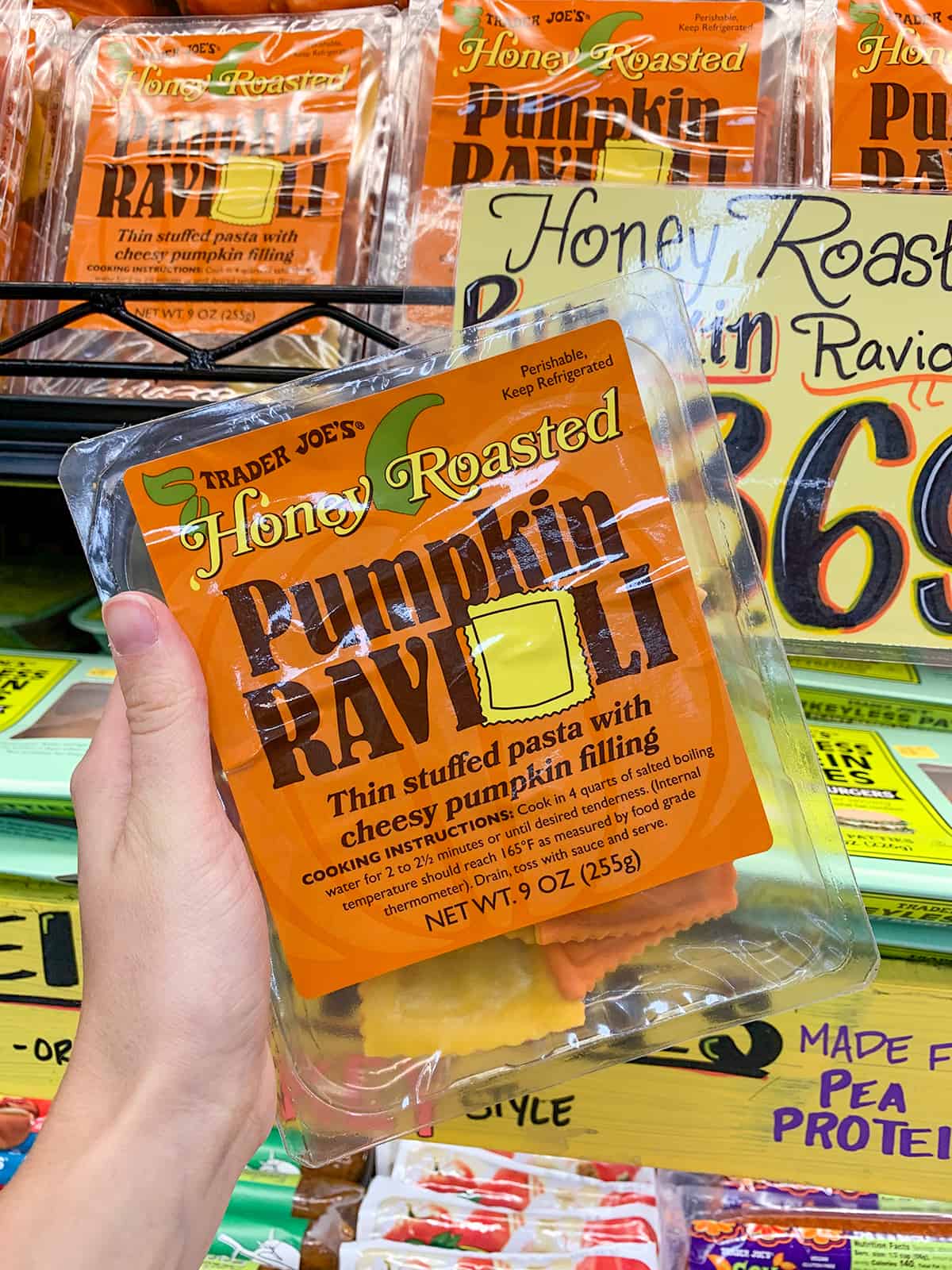 Honey Roasted Pumpkin Ravioli
Cheese and pumpkin filling what's not to love?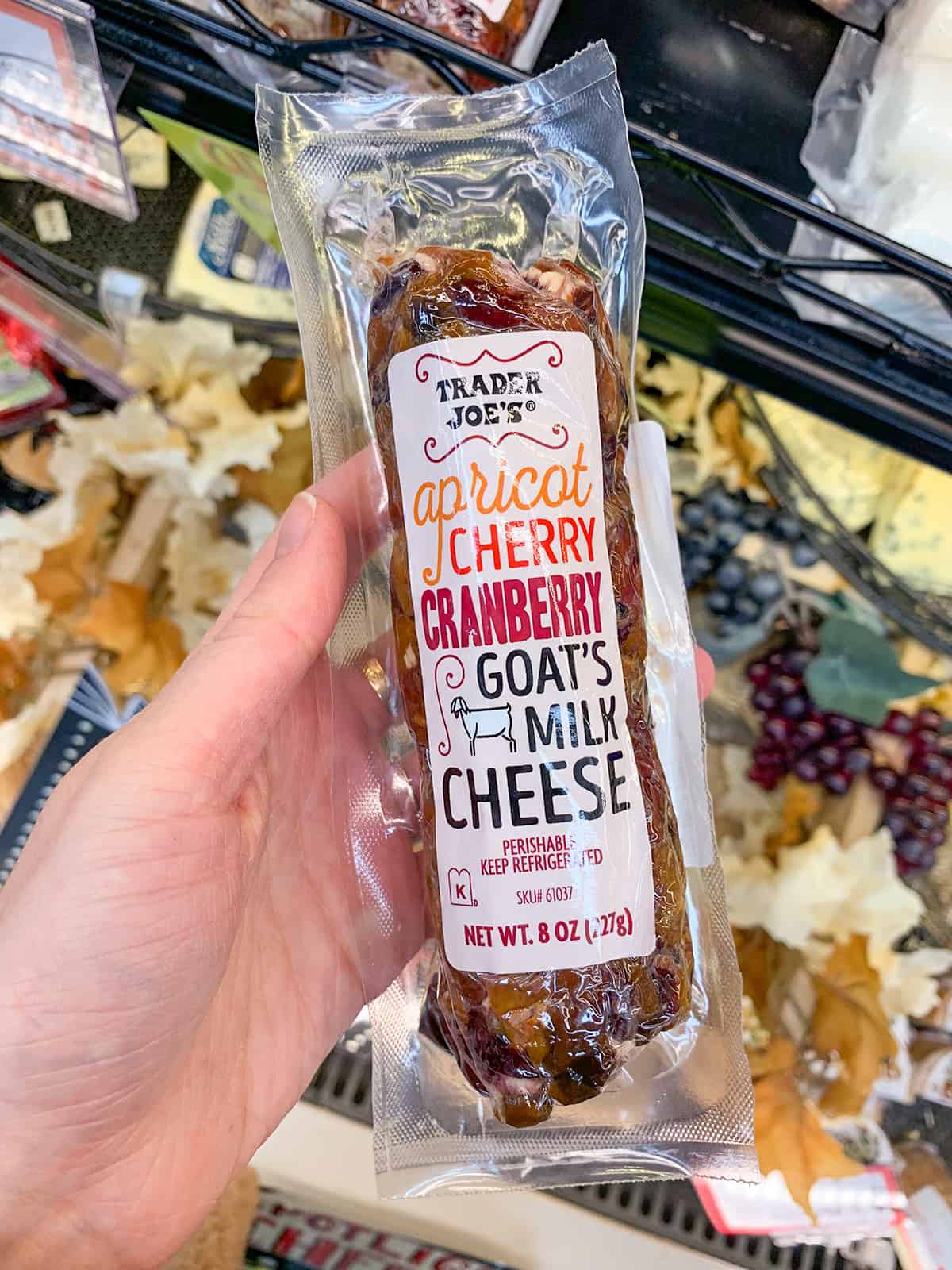 Apricot Cherry Cranberry Goat's Milk Cheese
100% including one of these in my next cheese and charcuterie board!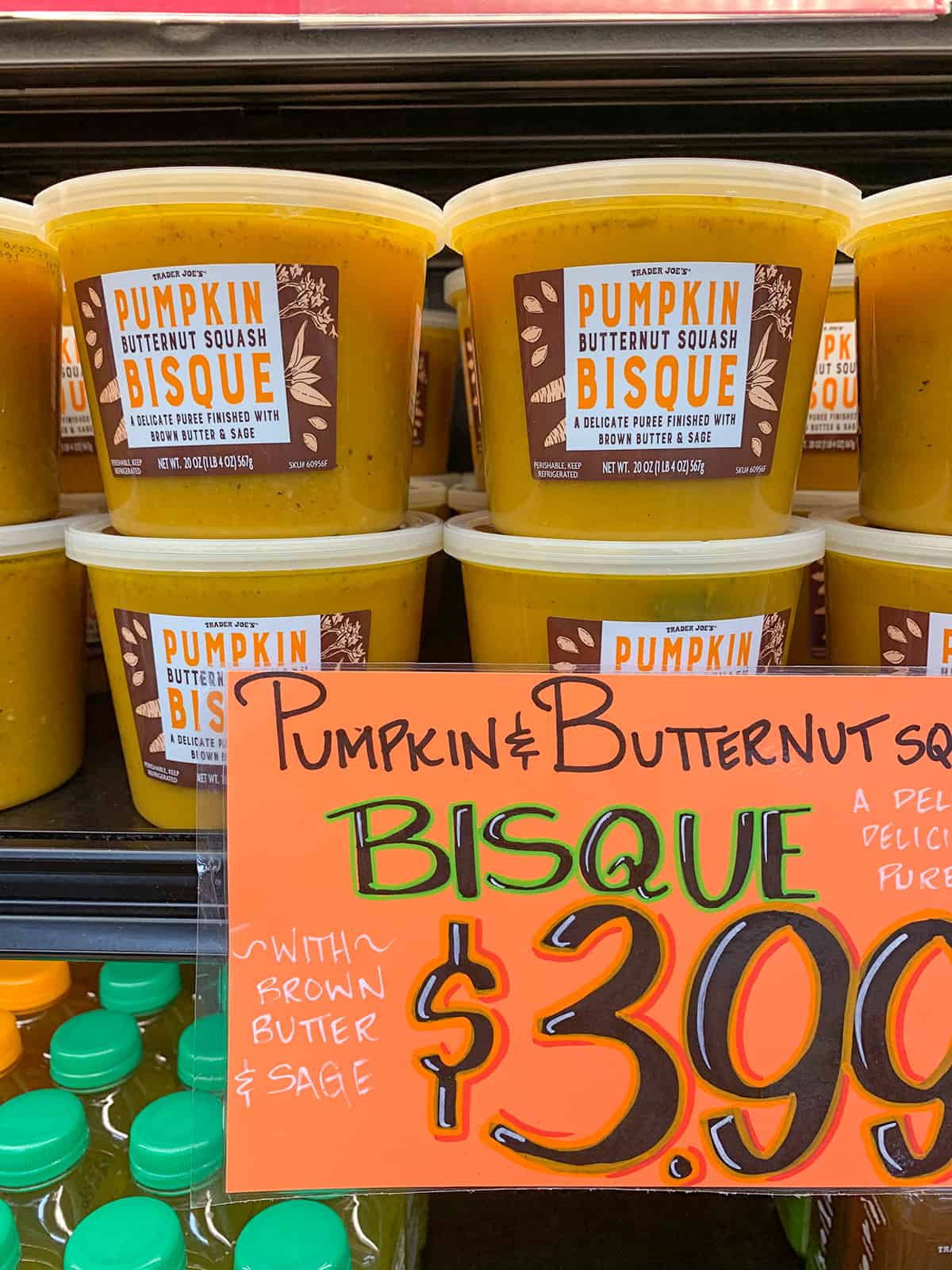 Pumpkin Butternut Squash Bisque
There were so many different types of soups in stock! How good does this pumpkin bisque look?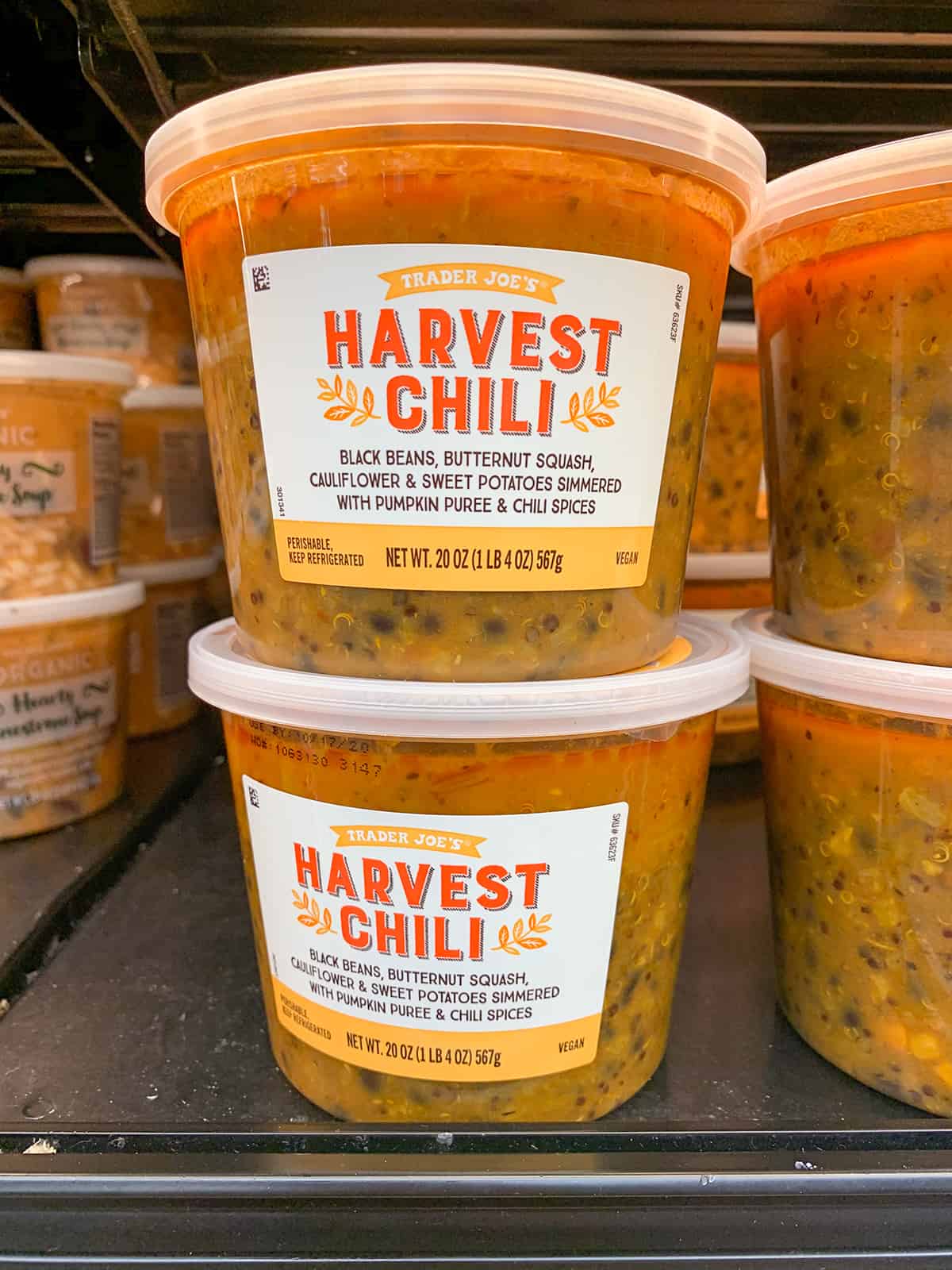 Harvest Chili
Also this chili!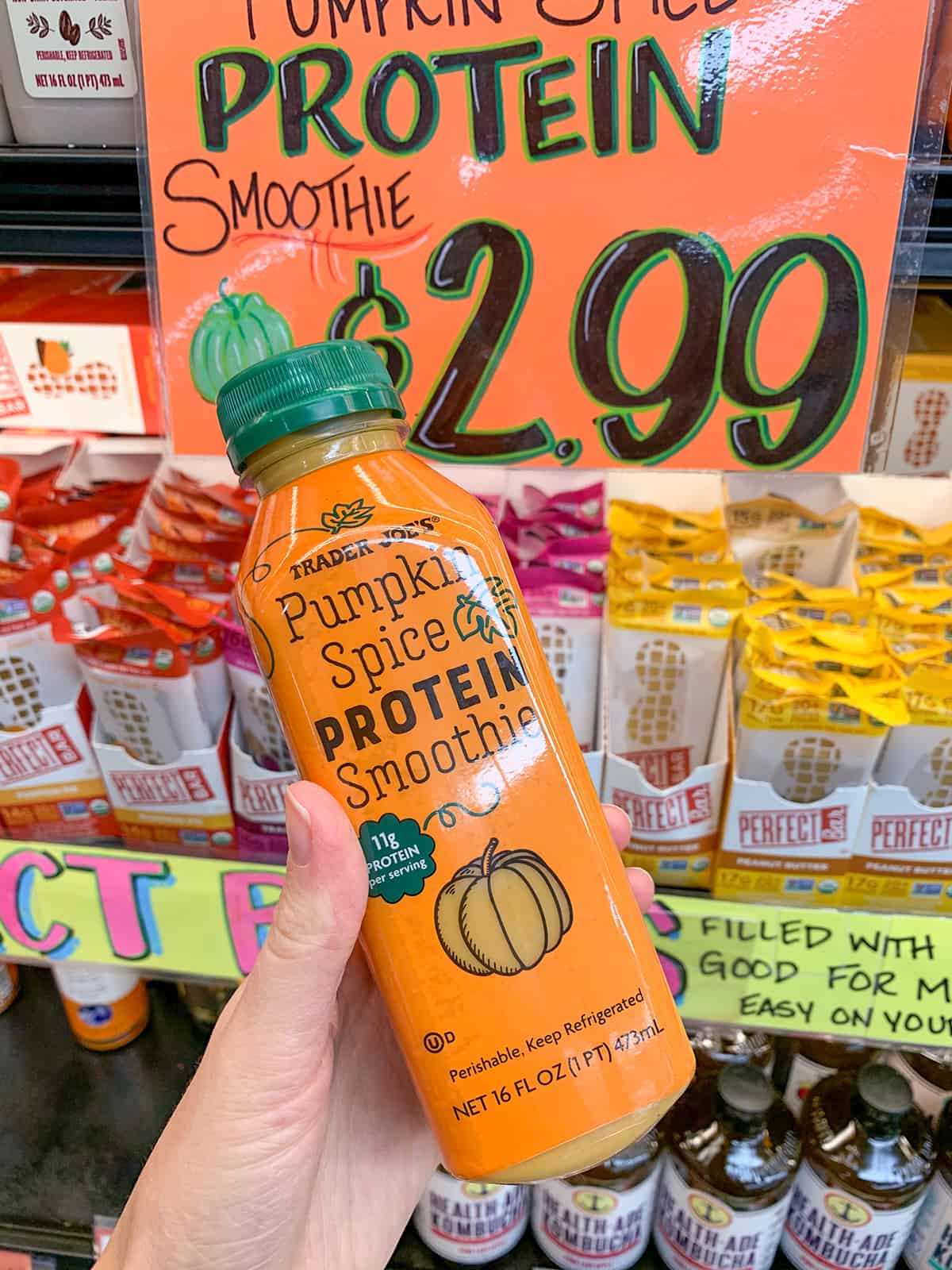 Pumpkin Spice Protein Smoothie
Couldn't resist grabbing one of these to try…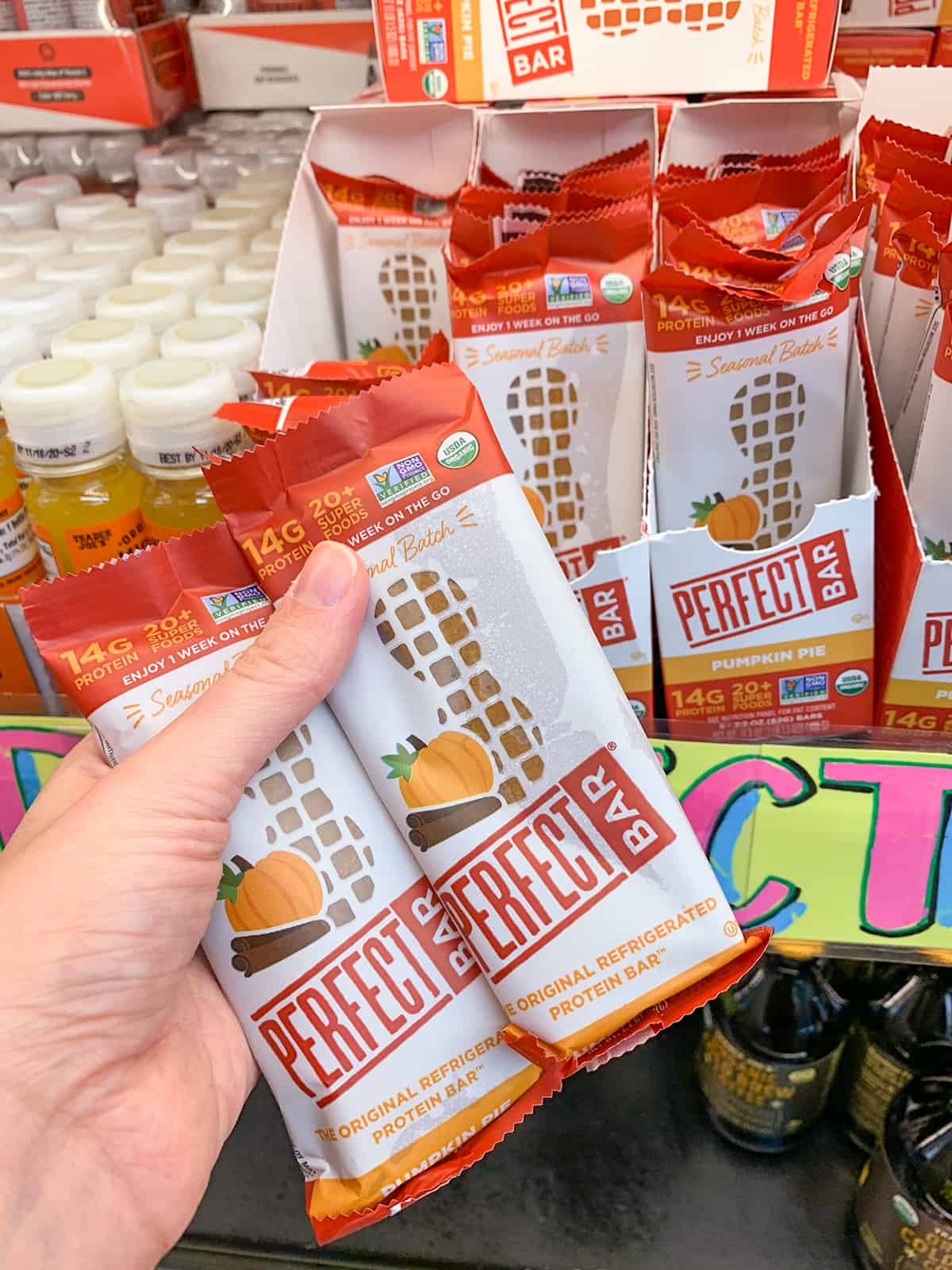 Pumpkin Pie Perfect Bar
My favorite protein bars now come in PUMPKIN!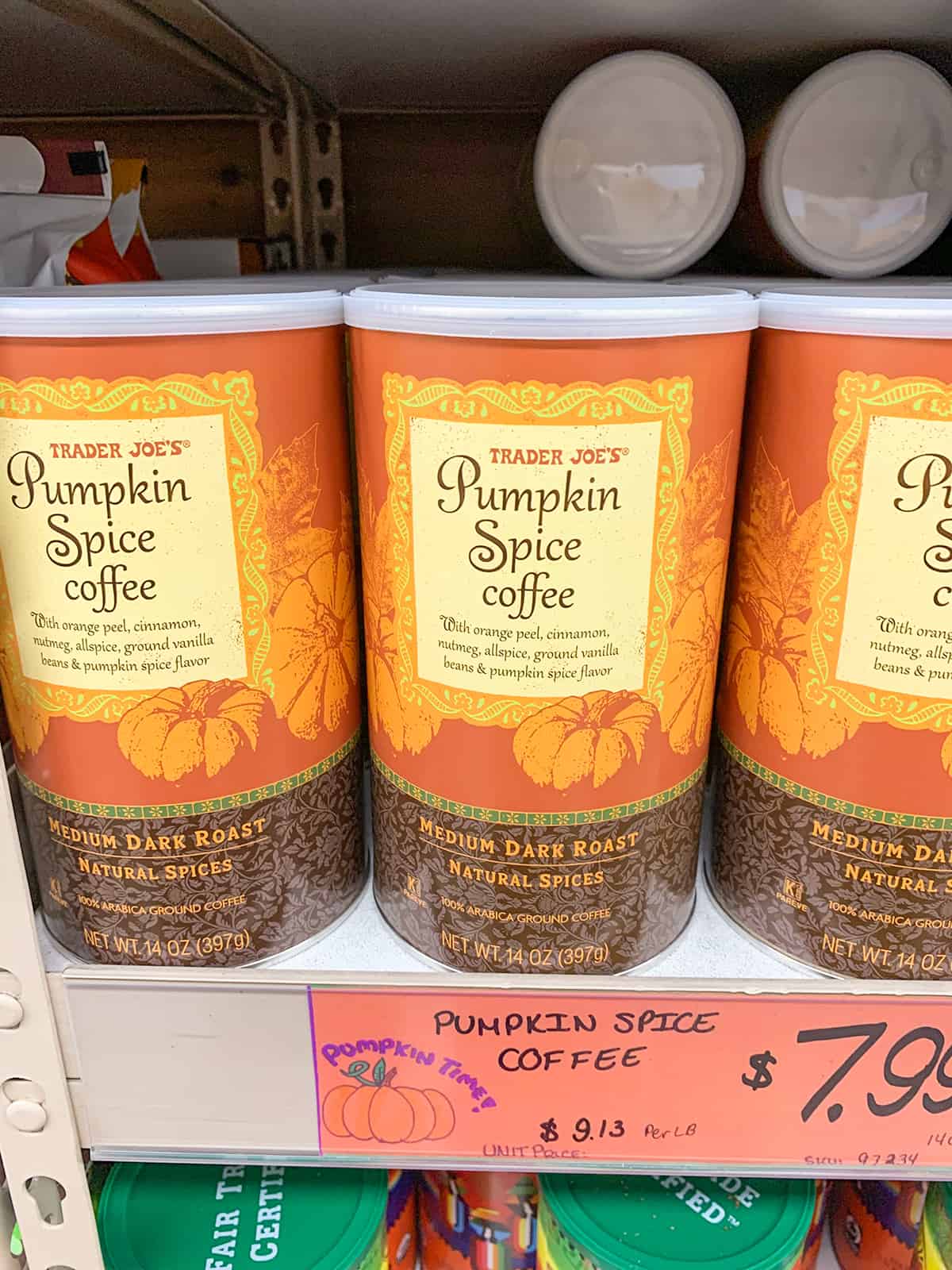 Pumpkin Spice Coffee
Who needs Starbucks when you can make your own pumpkin spice coffee at home?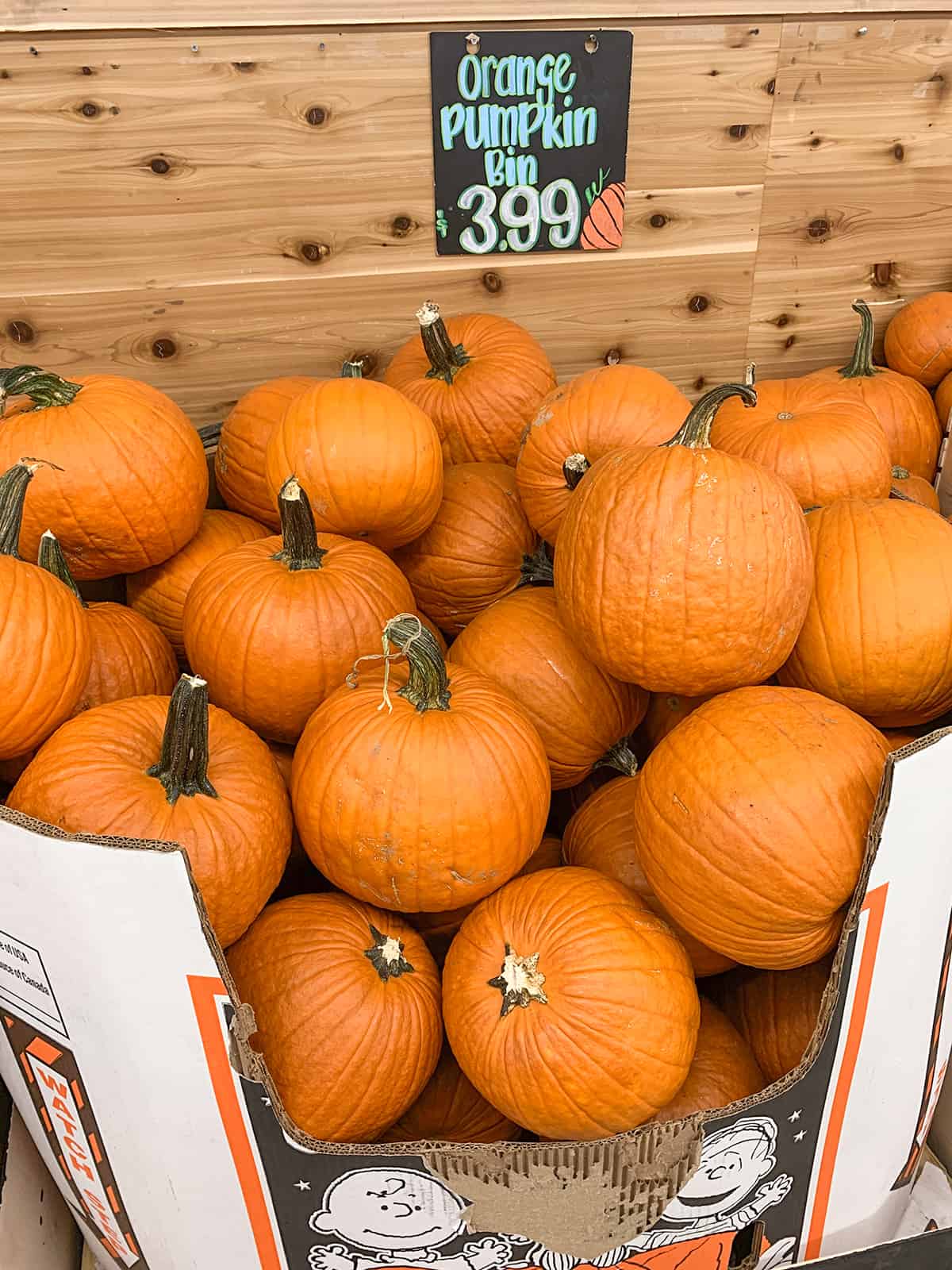 Large Pumpkins
My Trader Joe's had allllll the pumpkins and gourds. If you can't make it out to a patch soon TJs has you covered!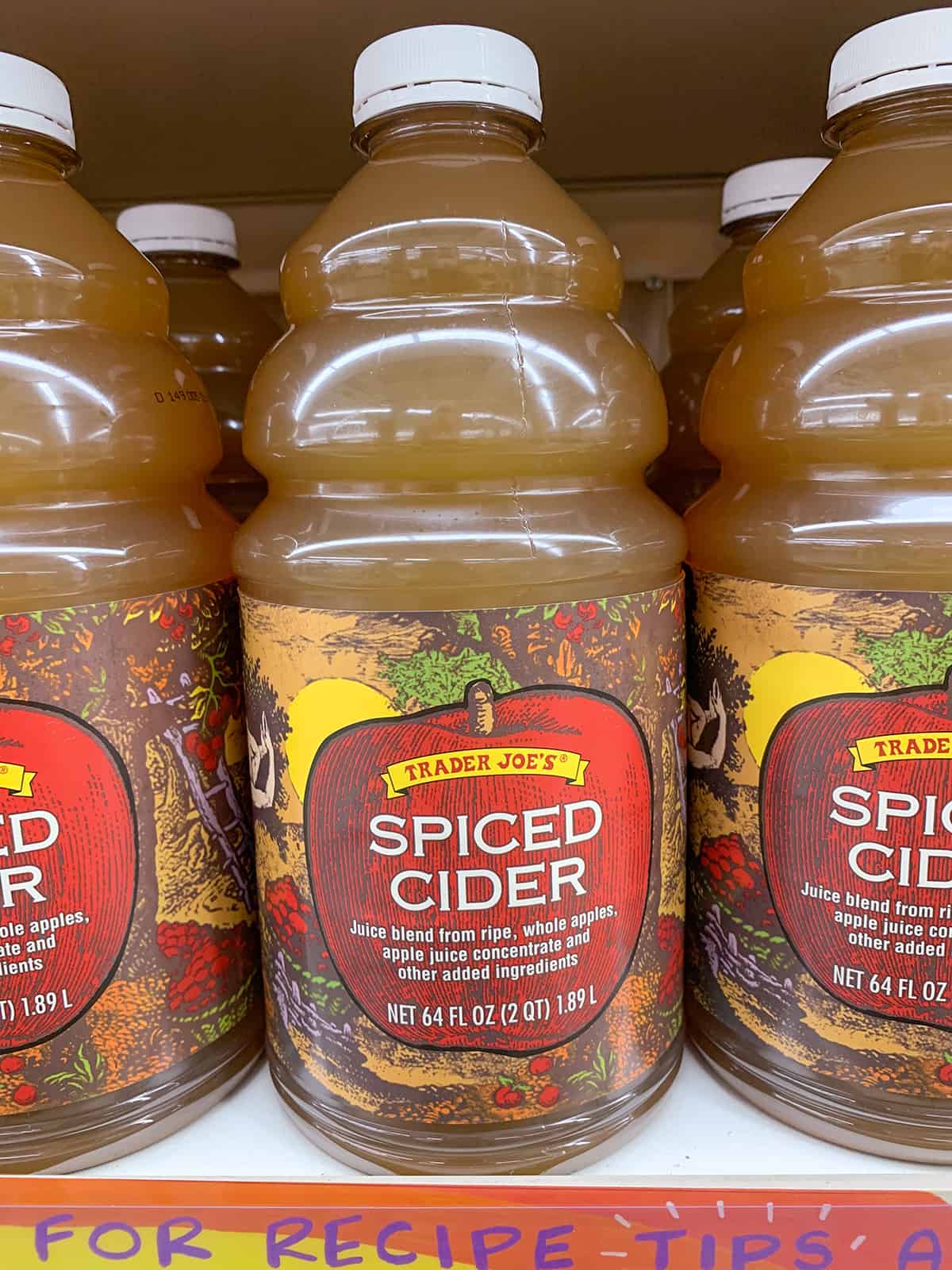 Spiced Cider
Head's up this cider is GREAT to use in my Apple Cider Margarita recipe 🙂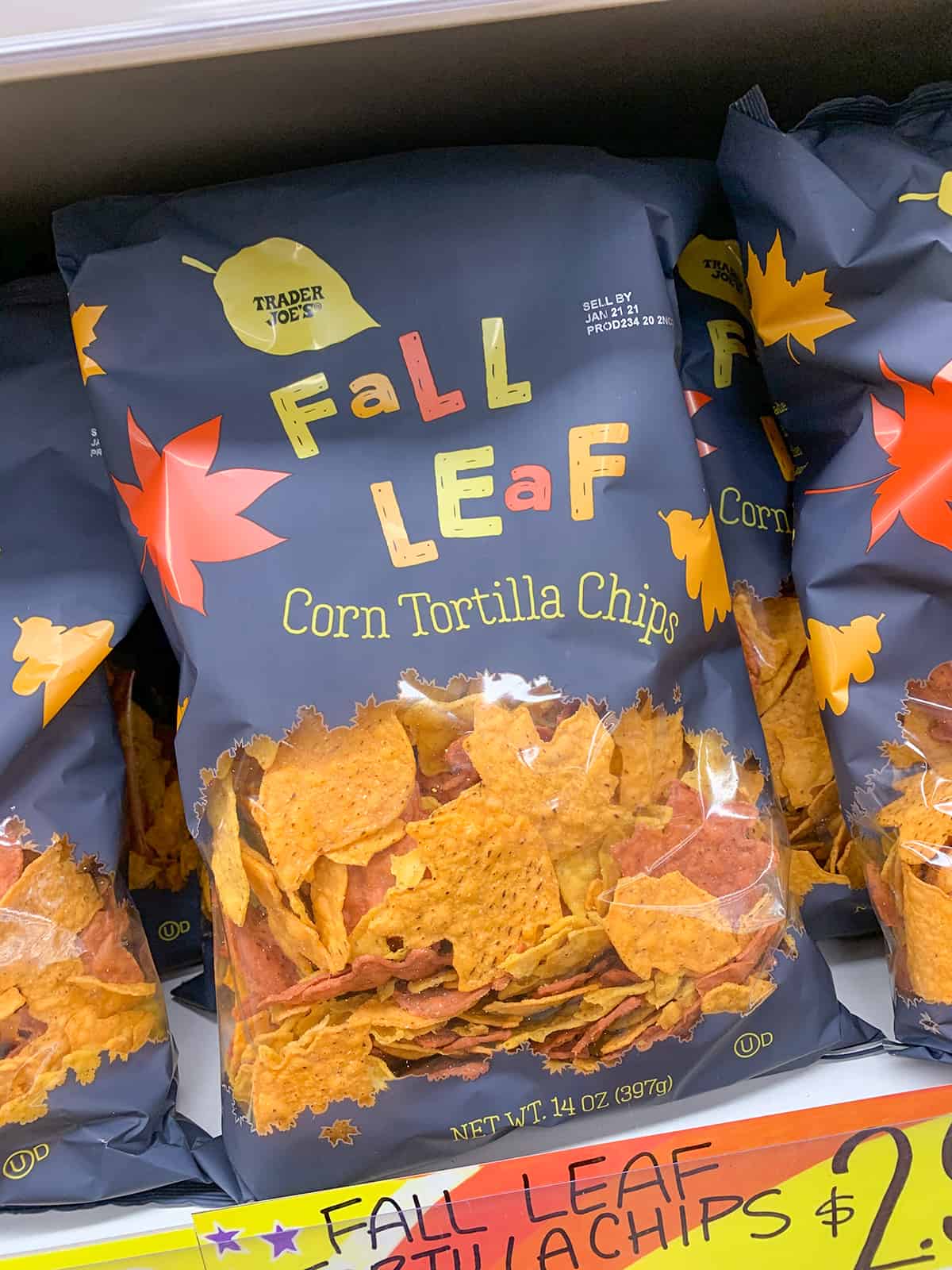 Fall Leaf Corn Tortilla Chips
How to make snack time more fun? Fall-themed chips!
- Katie