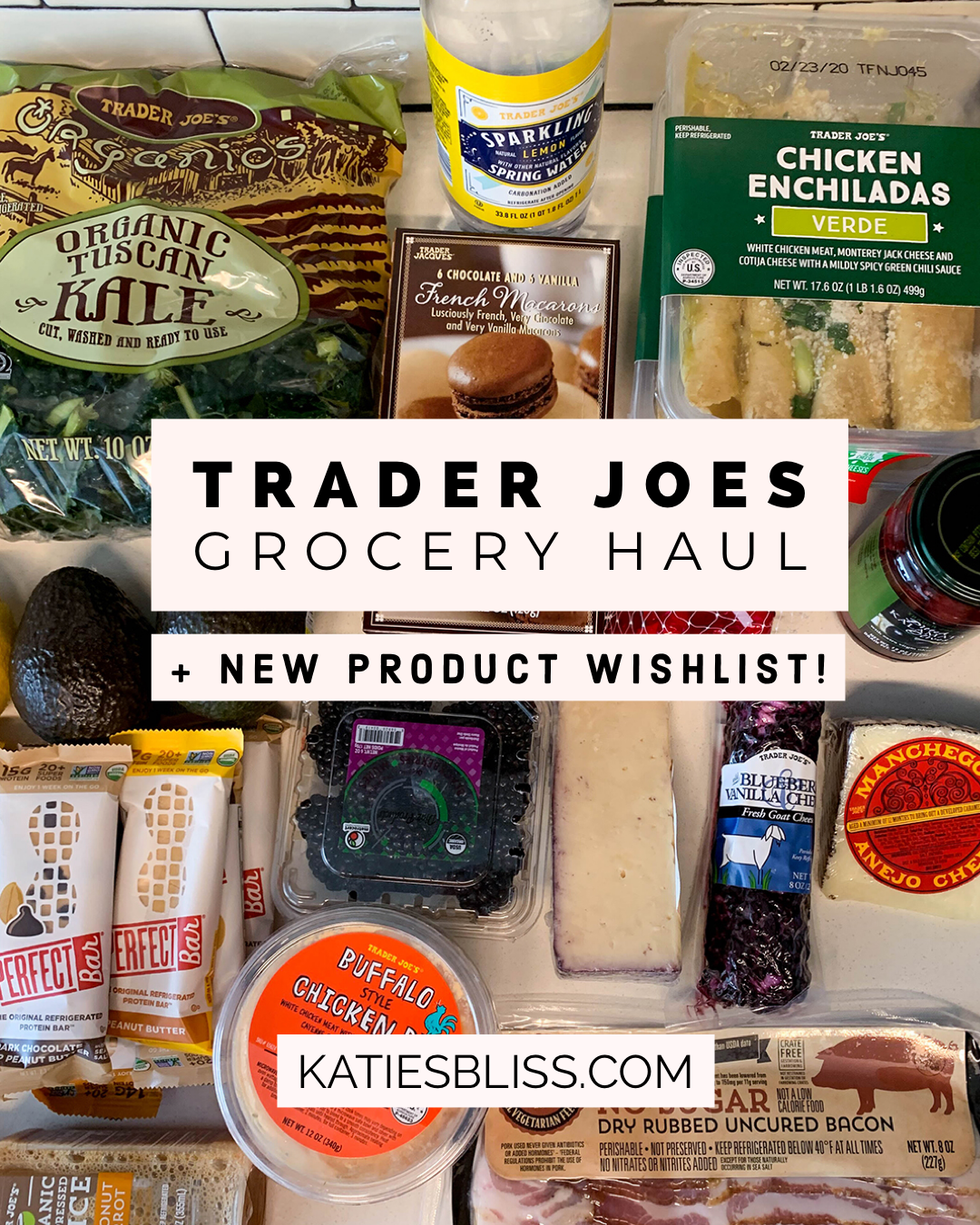 What's your favorite place to shop? I wonder how many women would reply with 'Trader Joe's' as their answer. I can tell ya that this girl would!
I used to despise grocery shopping when we lived in Manhattan. I never was able to figure out a good weekly routine of when to go to avoid the masses and I hated having to walk home multiple blocks carrying heavy bags.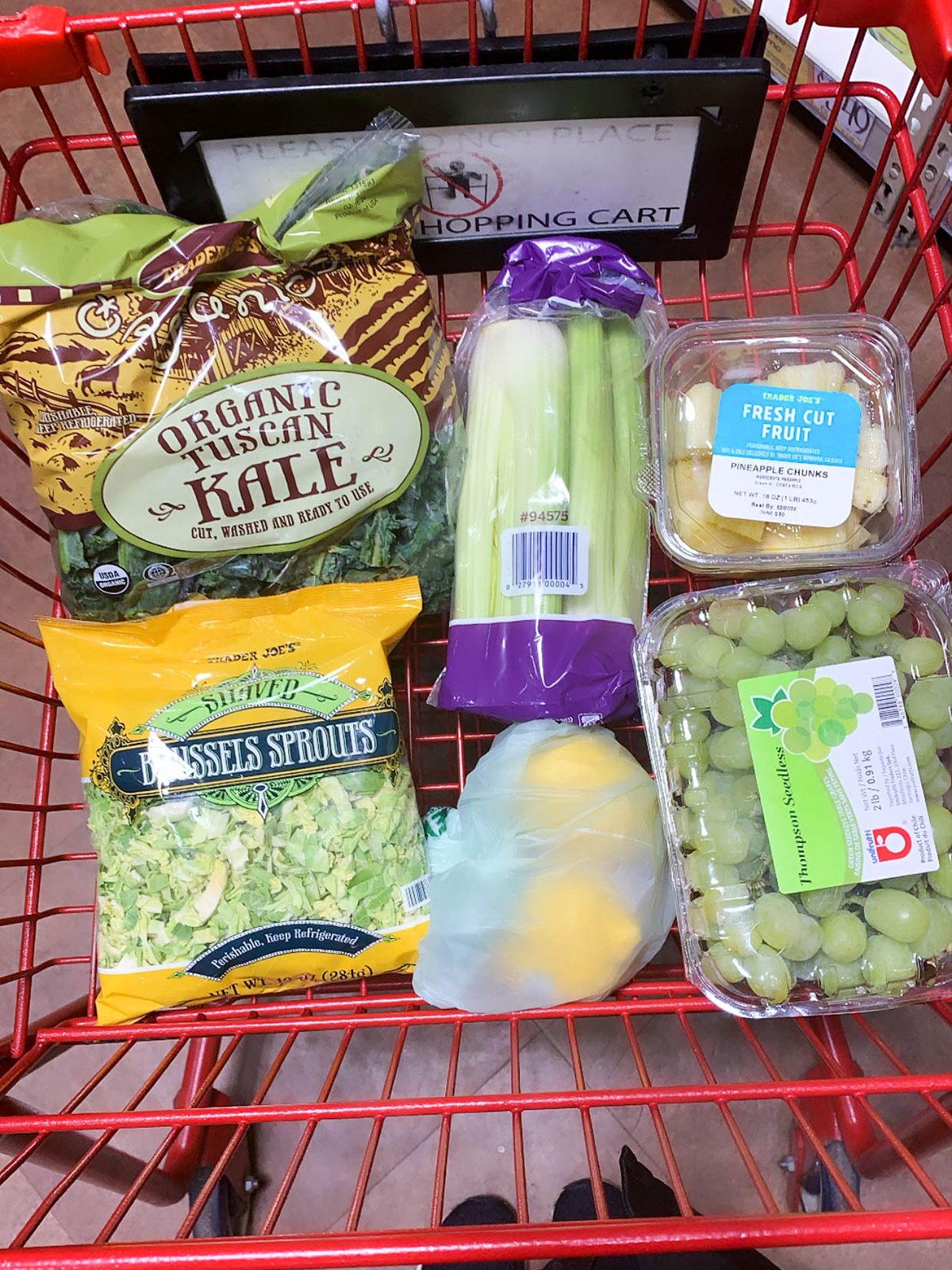 Now that we live in Jersey City I kinda love grocery shopping. It's funny. I actually still shop in Manhattan because the Trader Joe's Chelsea location is just a block away from my go-to pilates studio and the PATH train stop. However when I do feel like driving I'll go to the Hoboken, NJ store, however I find items there sell out quickly and there isn't as much selection.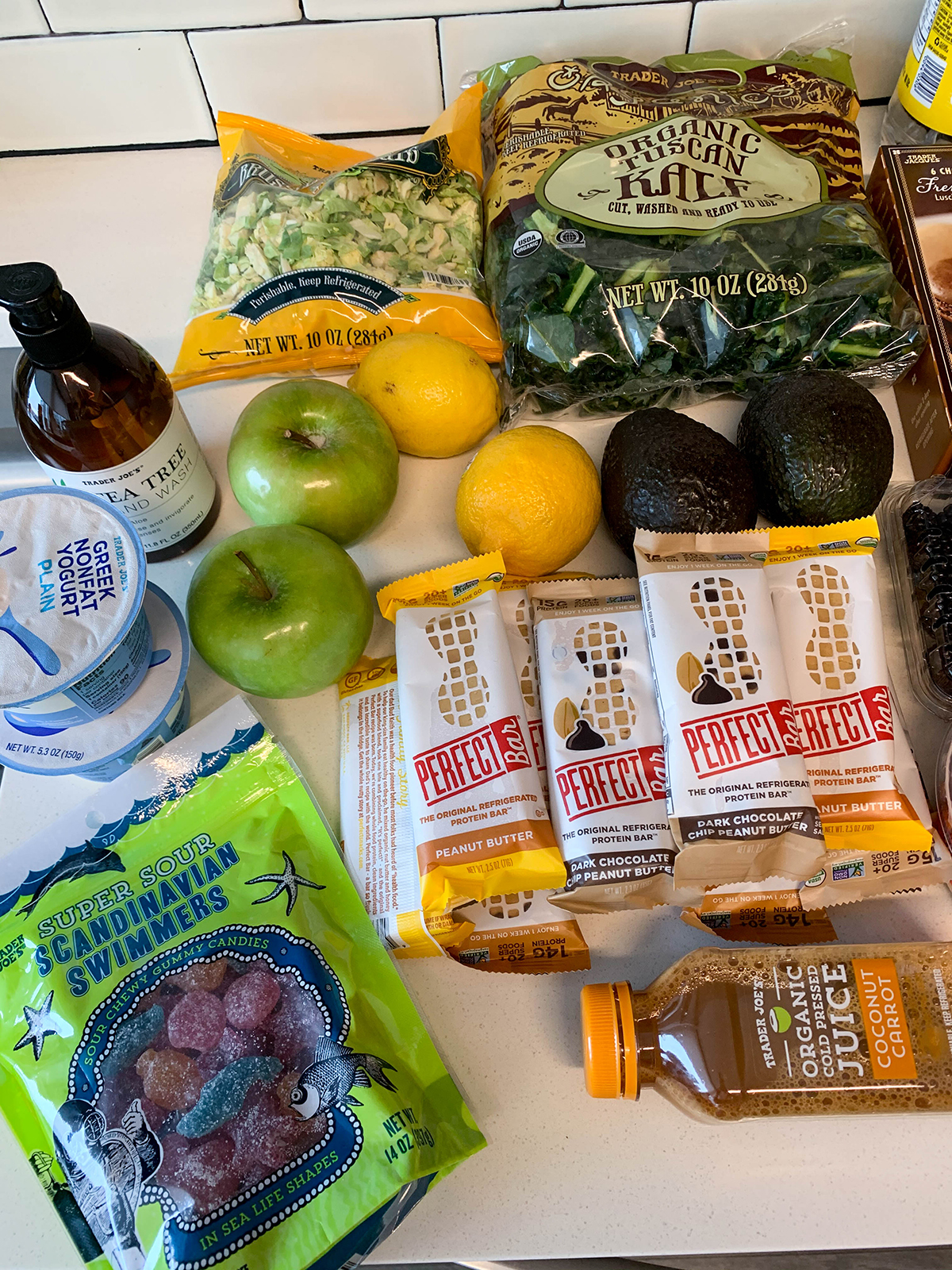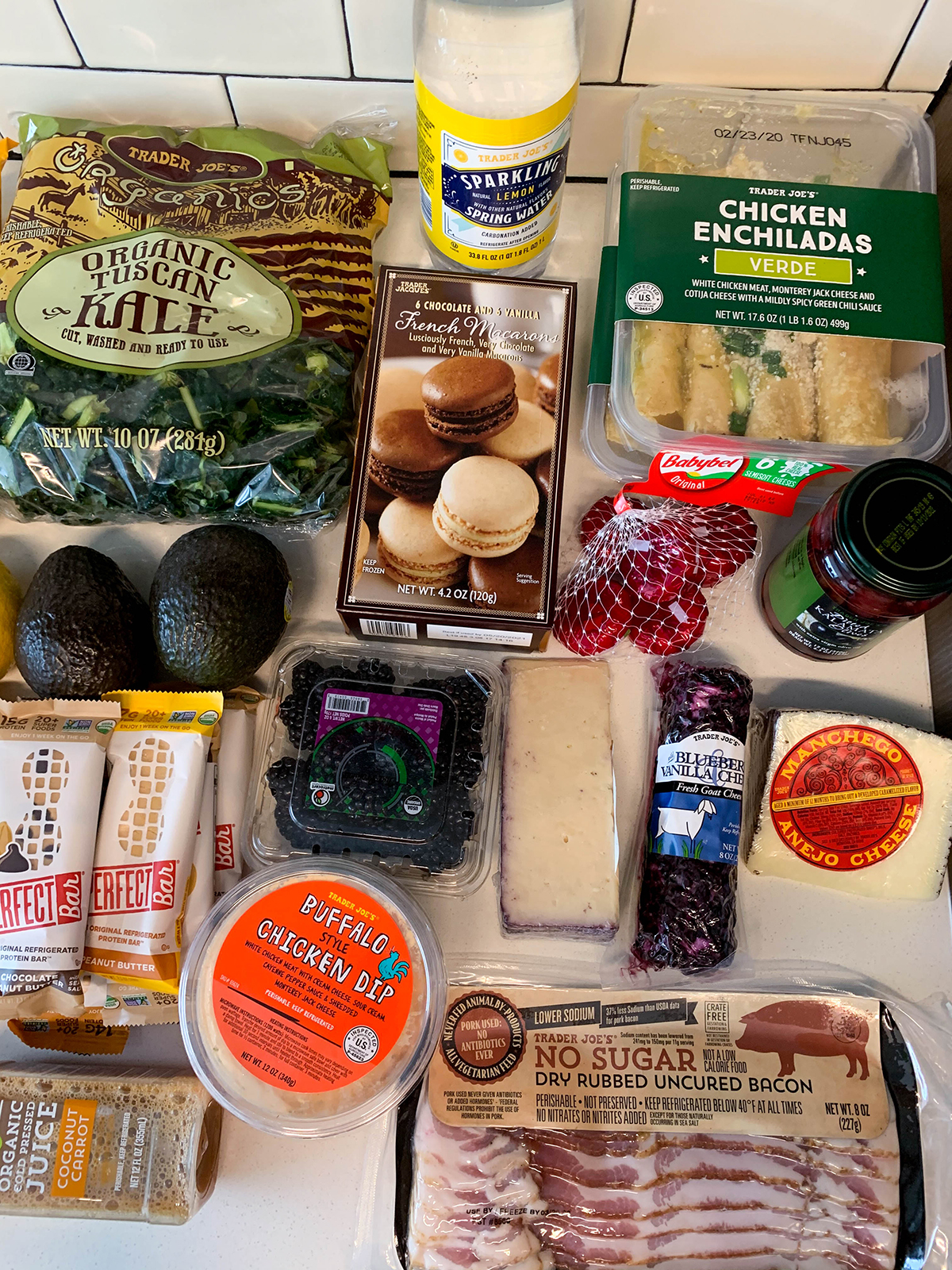 I often post about my Trader Joe's finds to my Instagram Story, but thought it would be helpful to do a big recap of everything I've shopped for and tried recently. PS if you're interested in reading about my all-time favorite TJs products I posted a list of them here.
New Trader Joe's Products + Grocery Haul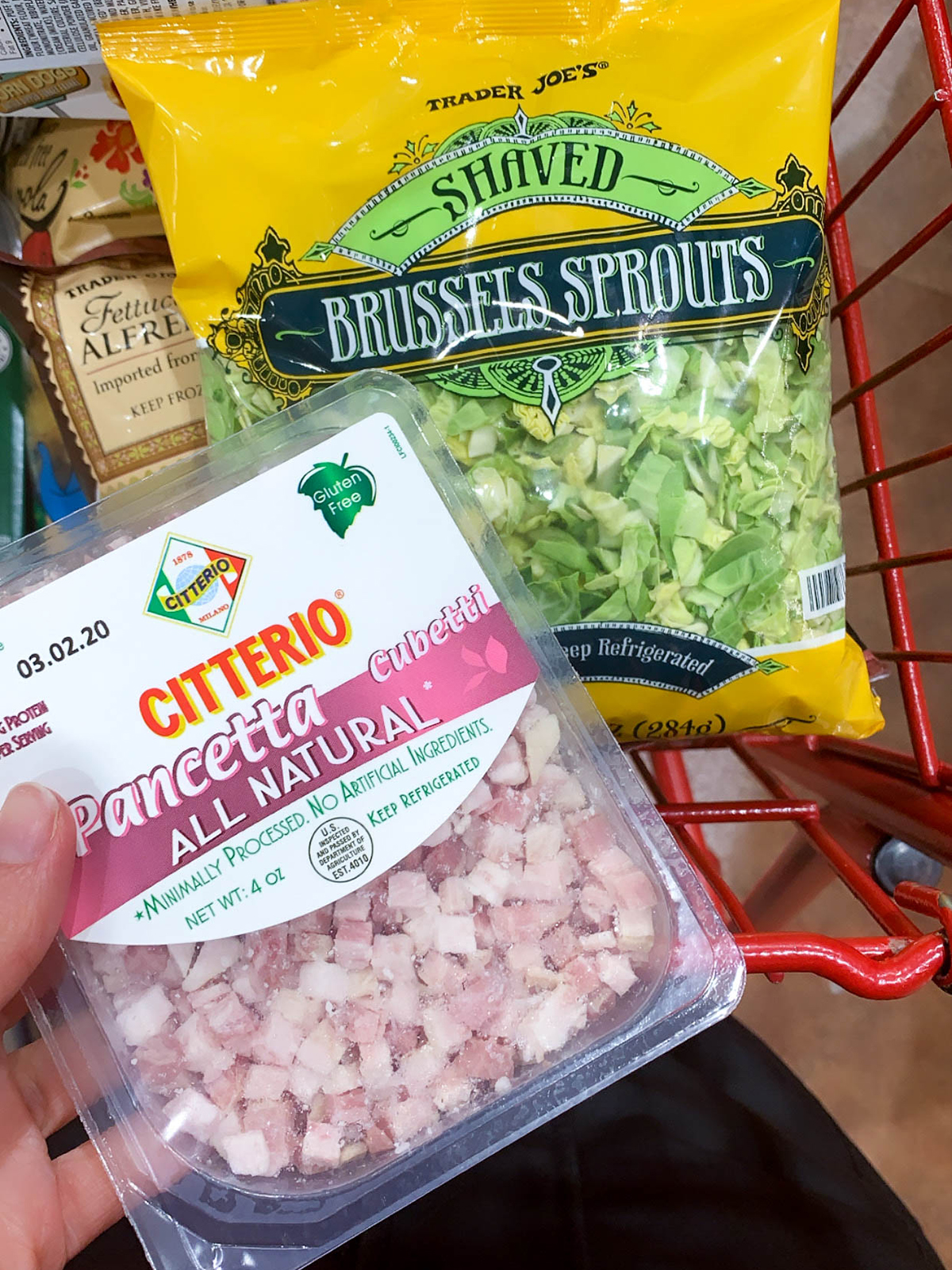 Shaved Brussel Sprouts & Pancetta- I love this sautéing this combo together as an easy side dish! So good with a balsamic glaze. Check out my Cooking highlight on my Instagram Story for the recipe.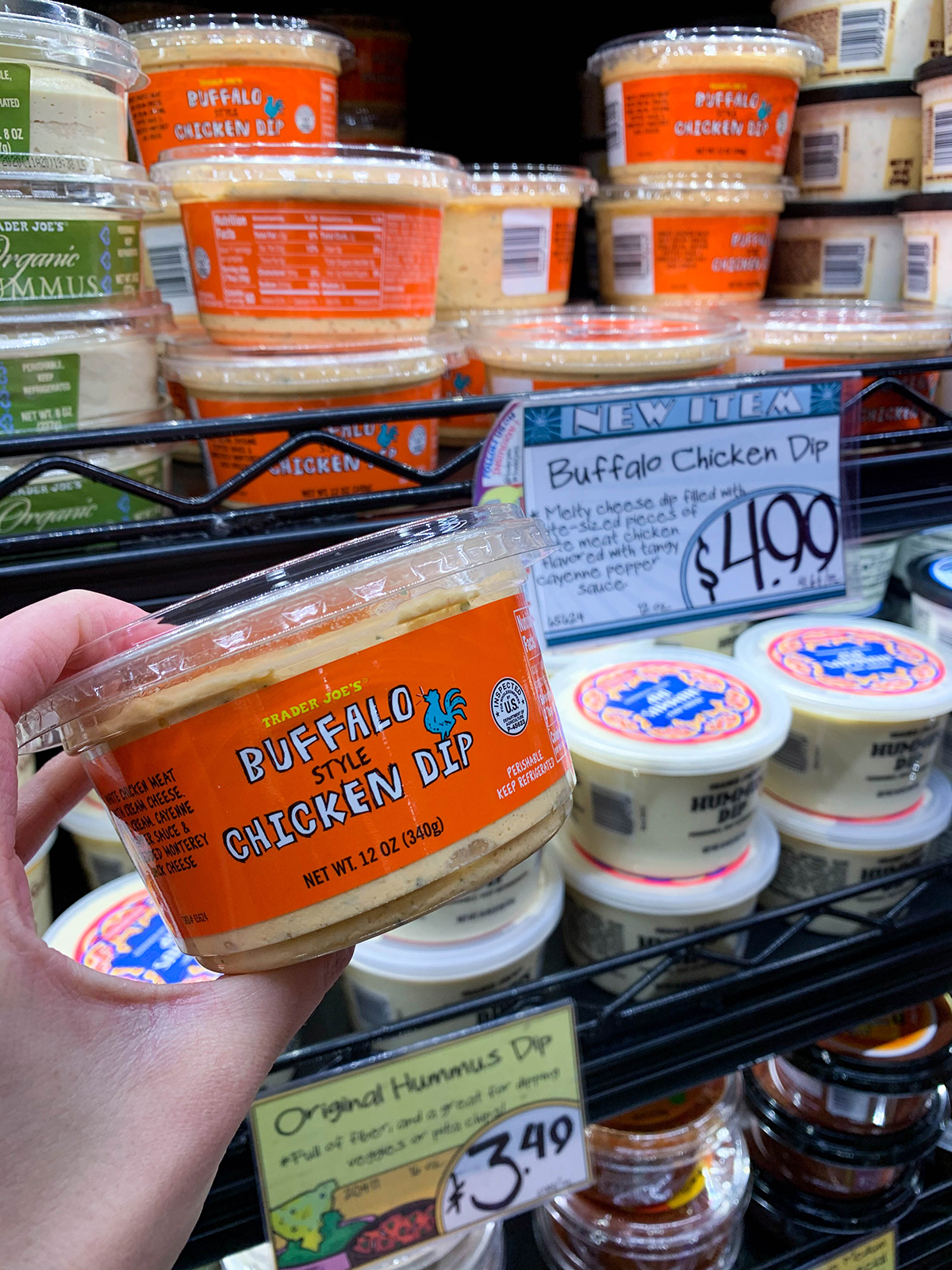 Buffalo Style Chicken Dip- I'm a major chip & dip girl so the second I saw this I had to buy it. We're serving it at our gender announcement party this weekend so I'll keep you posted on our thoughts!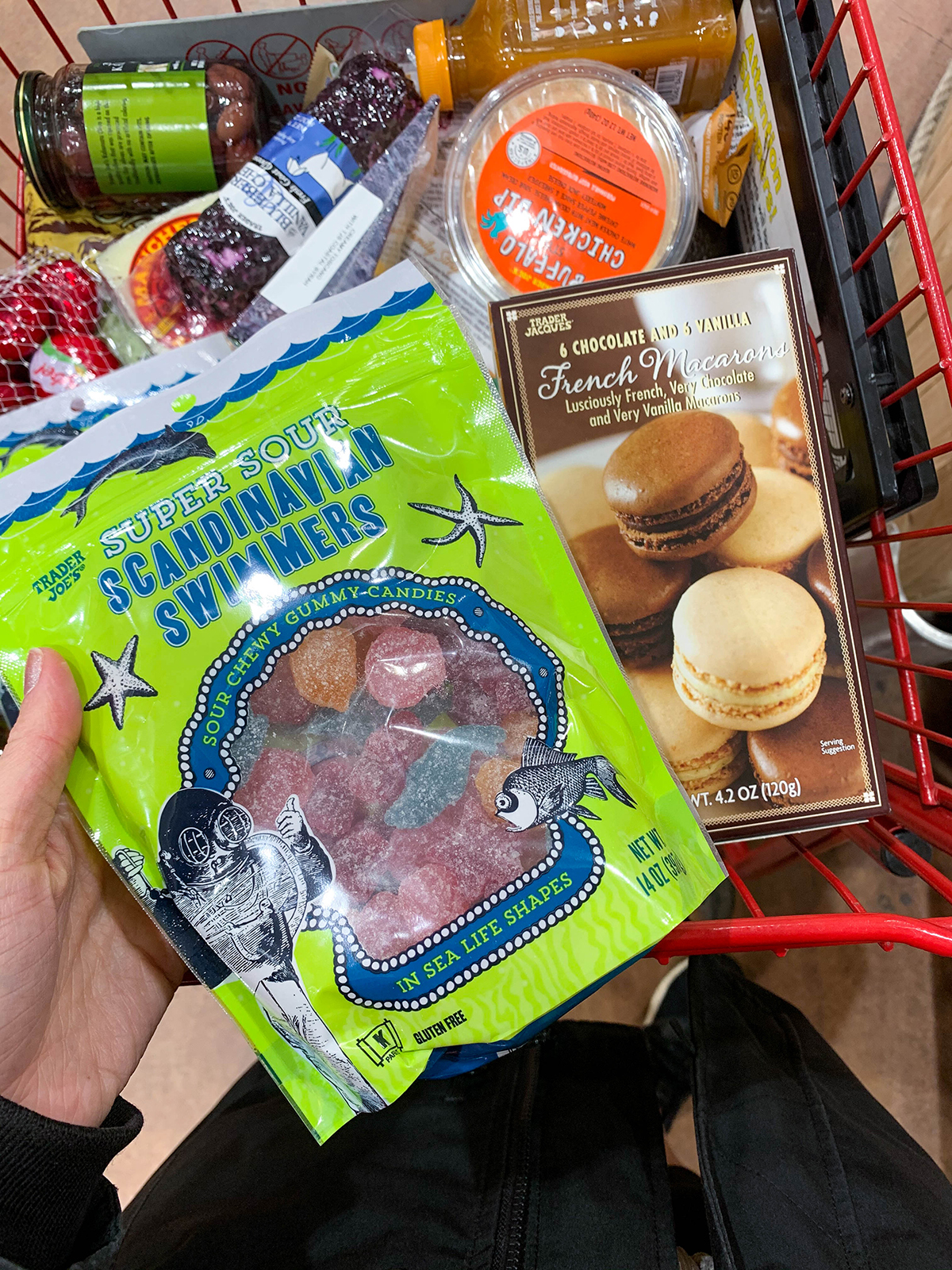 Sour Scandinavian Swimmers & French Macarons– Warning: you will become addicted to these Sour Patch Kid-style gummies so buy with caution! Nick and I are obsessed– perfect amount of sweet and sour! I also like to buy the macarons as an occasional sweet treat. Serving 'em at our gender announcement party this weekend too!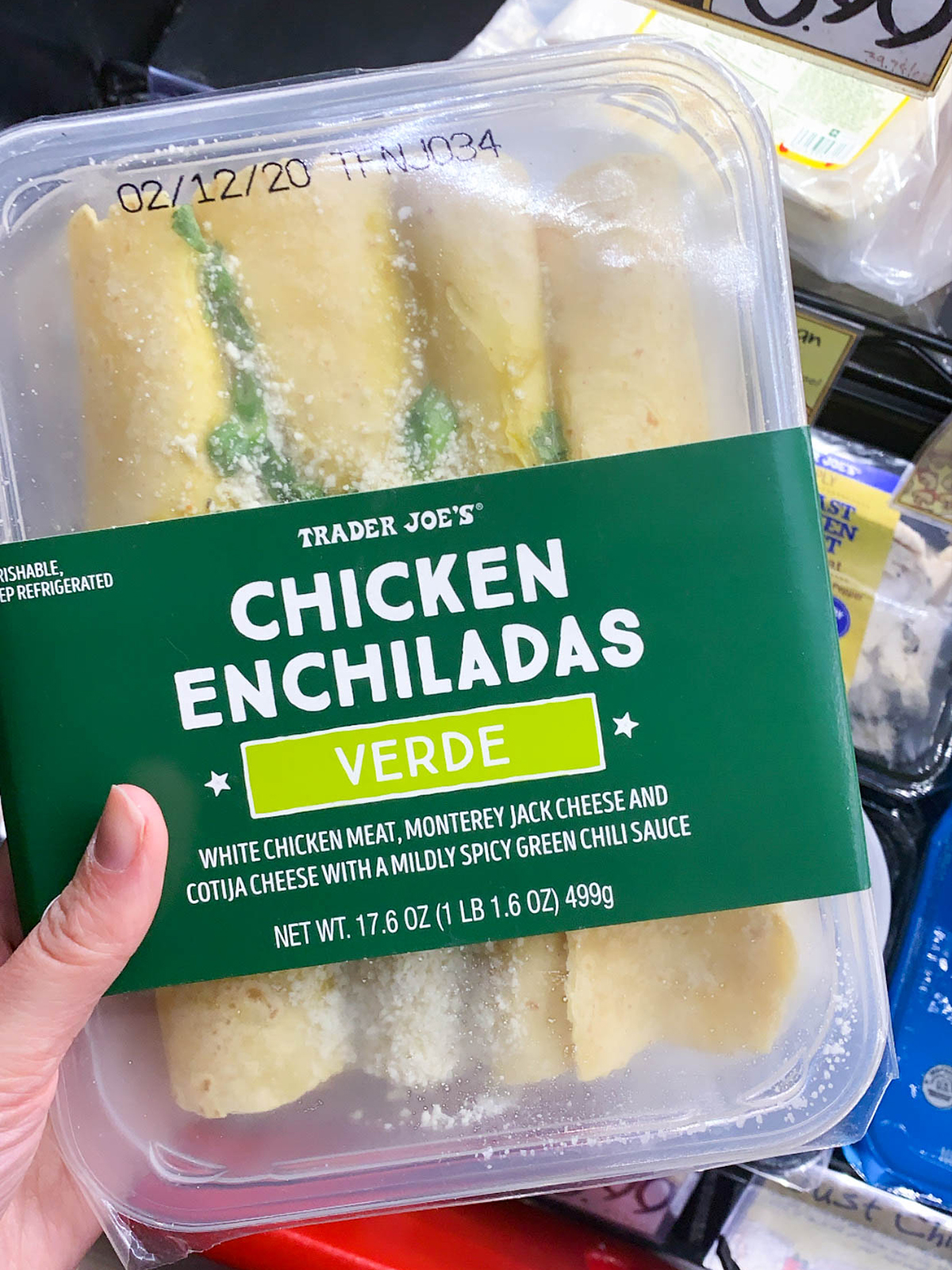 Chicken Enchiladas– my go-to easy weeknight dinner recently that's perfect for two people. You just have to bake 'em in the oven for 25 minutes and that's it! I like to top with a dollop of sour cream and guacamole.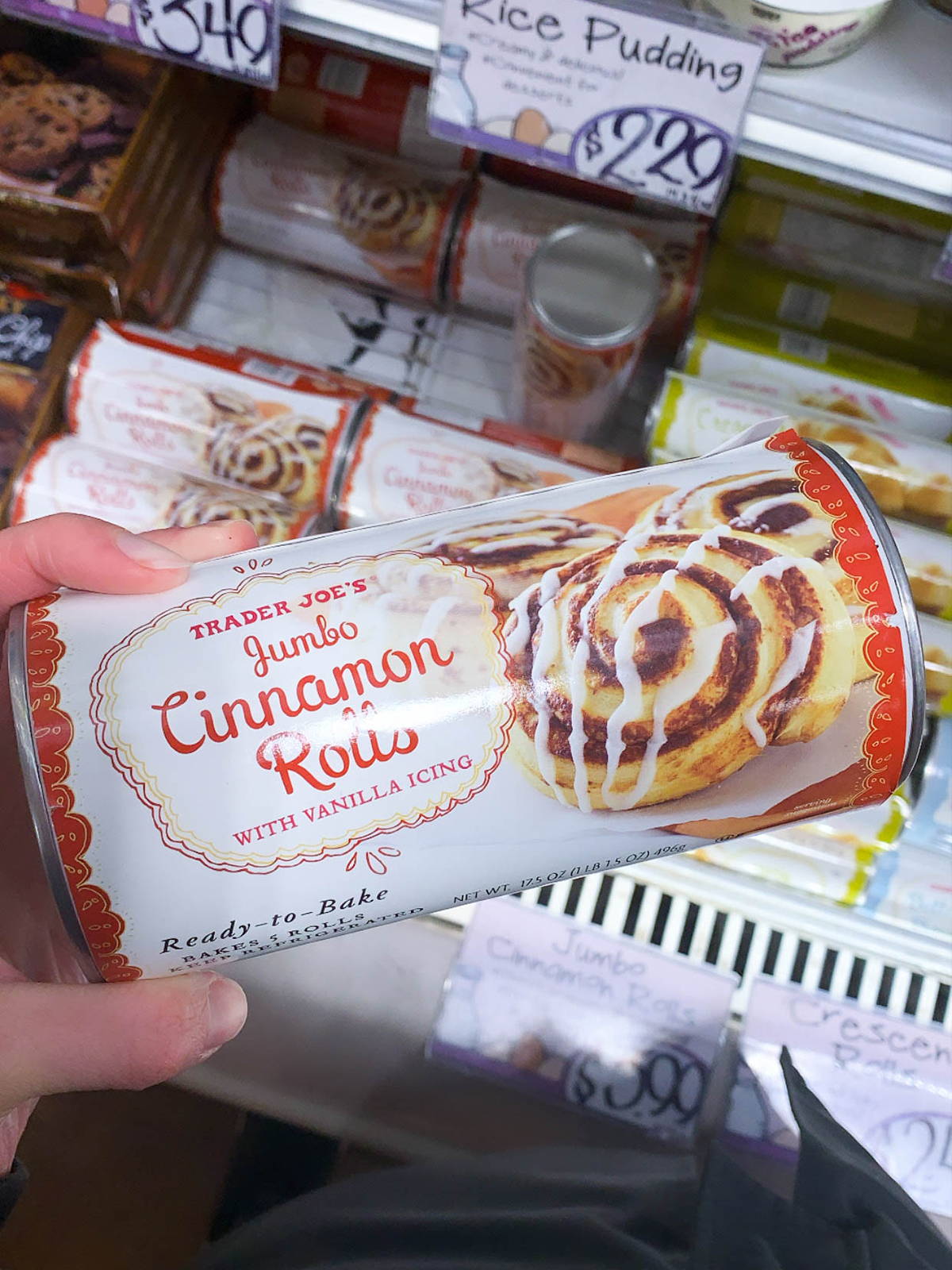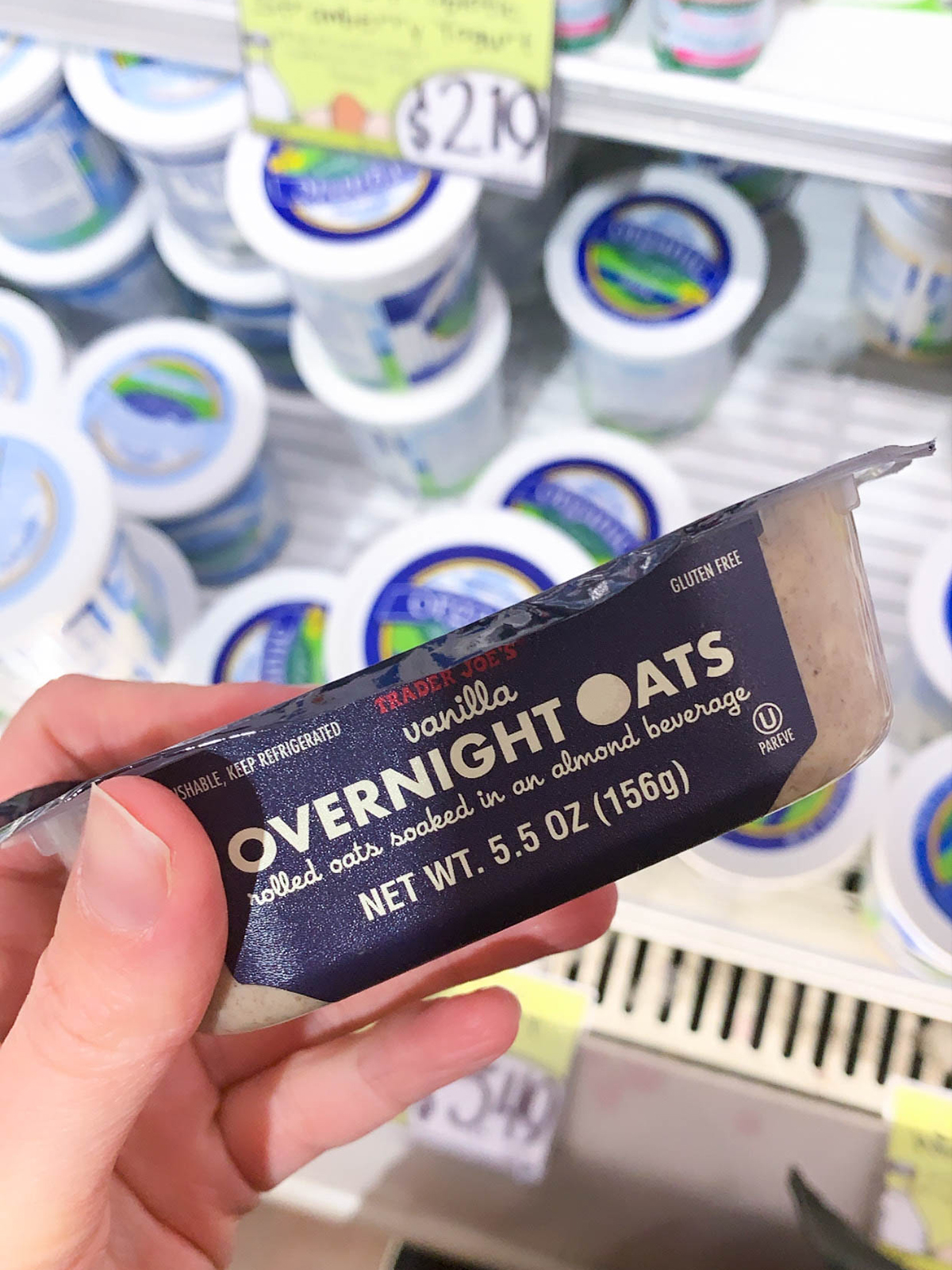 Cinnamon Rolls & Overnight Oats– Love me a sweet breakfast treat! I like to buy these cinnamon rolls occasionally when we have guests (my sis visited two weeks ago) and for long lazy weekends. I also recently tried the overnight oats and while I did like the taste, I probably won't regularly buy just because I'm more of a greek yogurt kinda girl.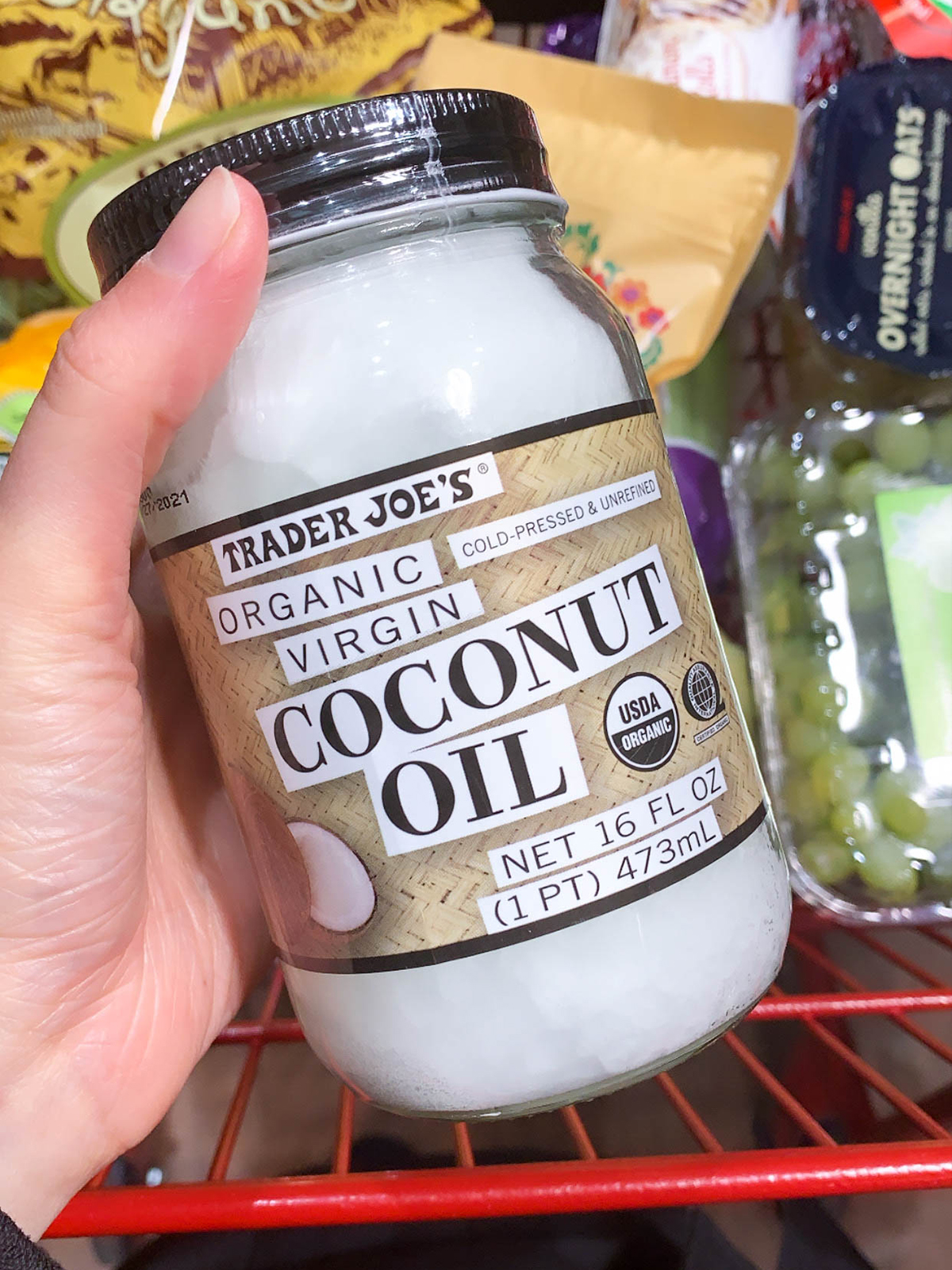 Coconut Oil– one of my go-to Trader Joe's favorites! I use this for a variety of things: cooking, baking, as a moisturizing hair mask, etc.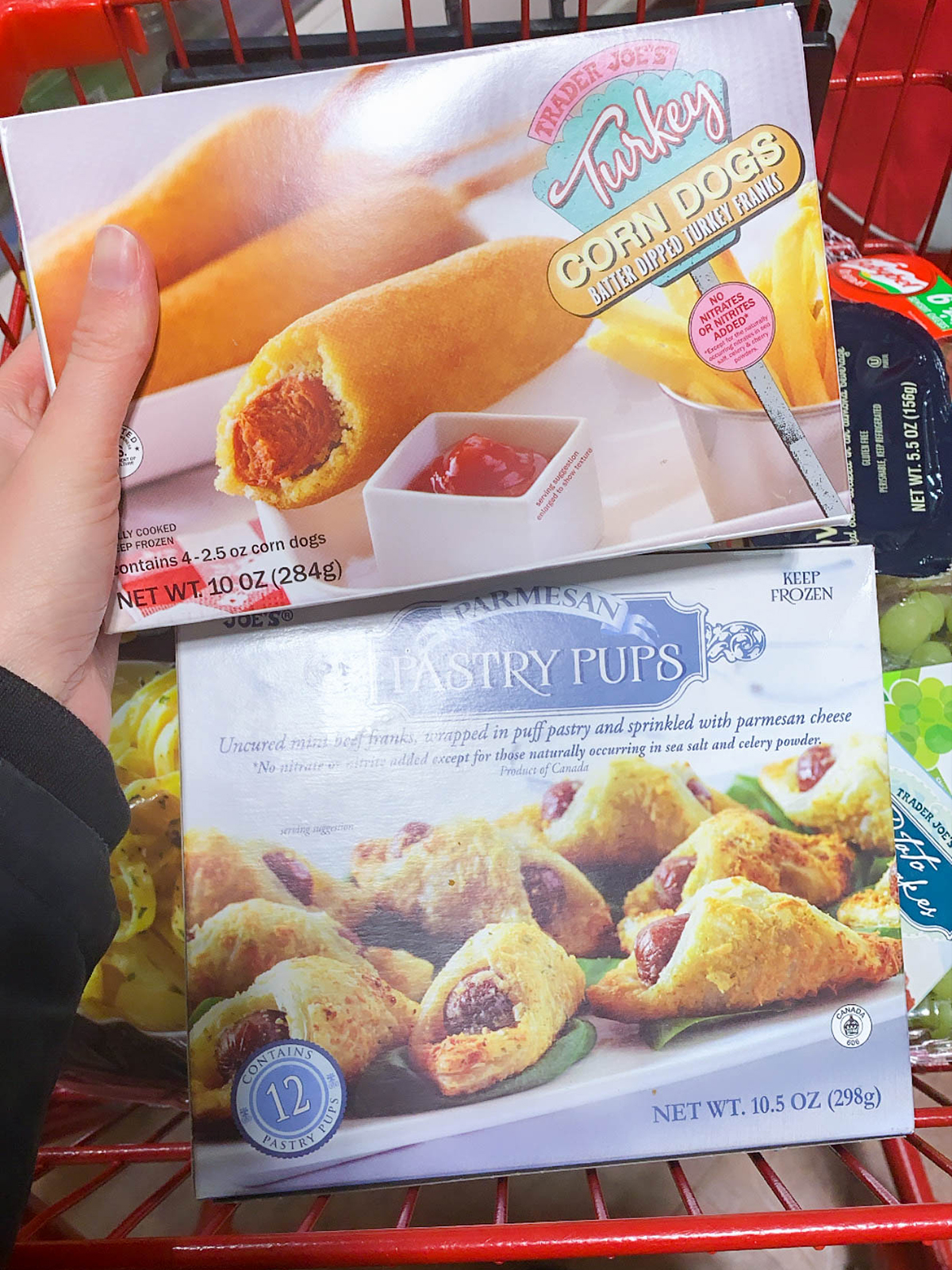 Corn Dogs & Pastry Pups– For some reason I craved corn dogs and pigs in a blanket SO MUCH my first trimester. I didn't have much energy to cook and these were so easy to pop in the microwave or toaster oven. Not the healthiest snack, but there's nothing wrong with treating yourself on occasion.
Fettuccini Alfredo- made this for dinner for the first time this week and really enjoyed it!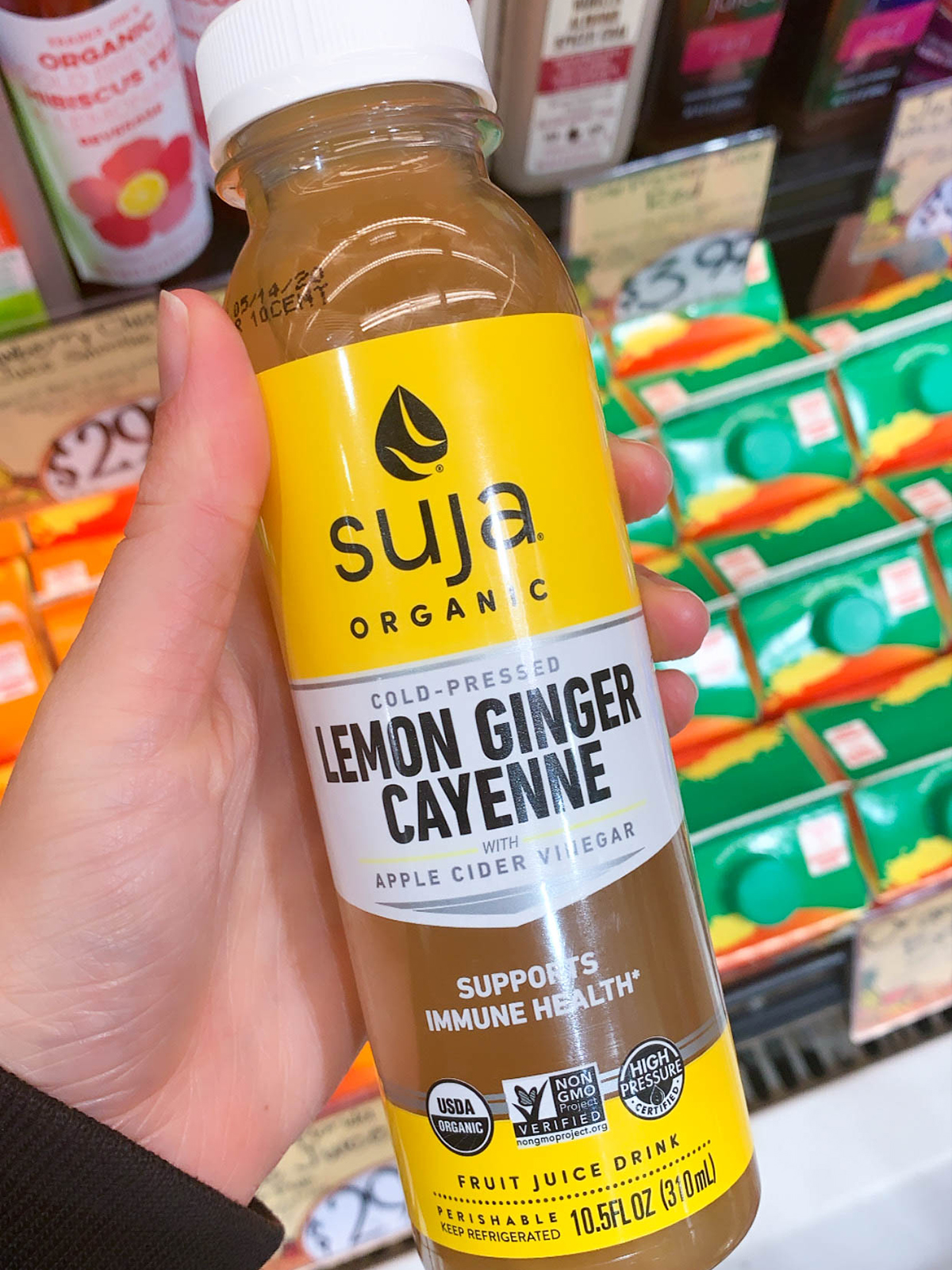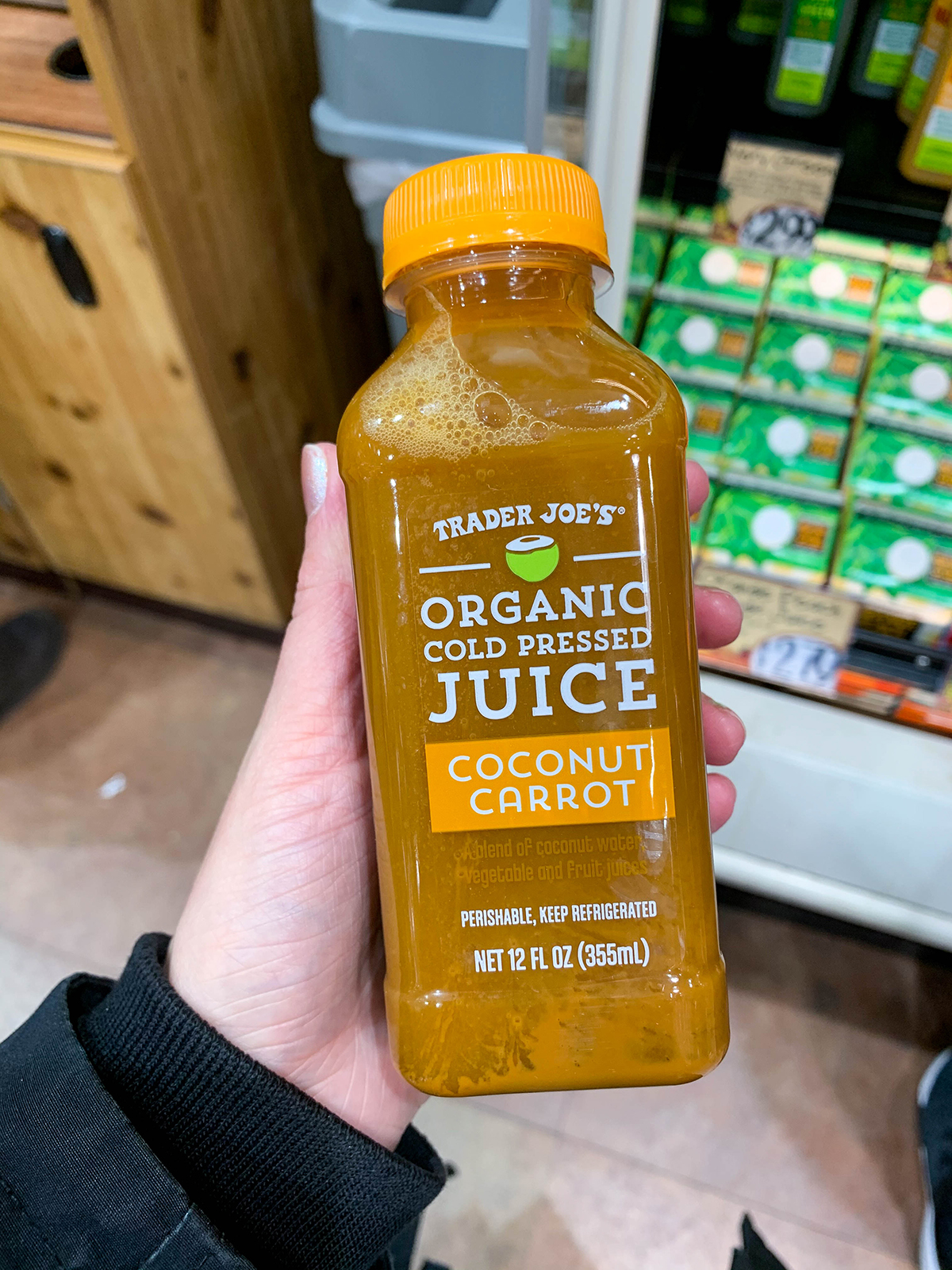 Lemon Ginger Cayenne Cold Pressed Juice & Coconut Carrot Cold Pressed Juice– I definitely don't eat enough fruits and vegetables, so juices and smoothies have been go-to way of getting these valuable nutrients for years. I typically make these myself at home with fresh organic produce, but when I'm on the go I'll grab a bottled juice from TJs. I tried both of these recently and enjoyed both, however I definitely prefer a juice with a green base.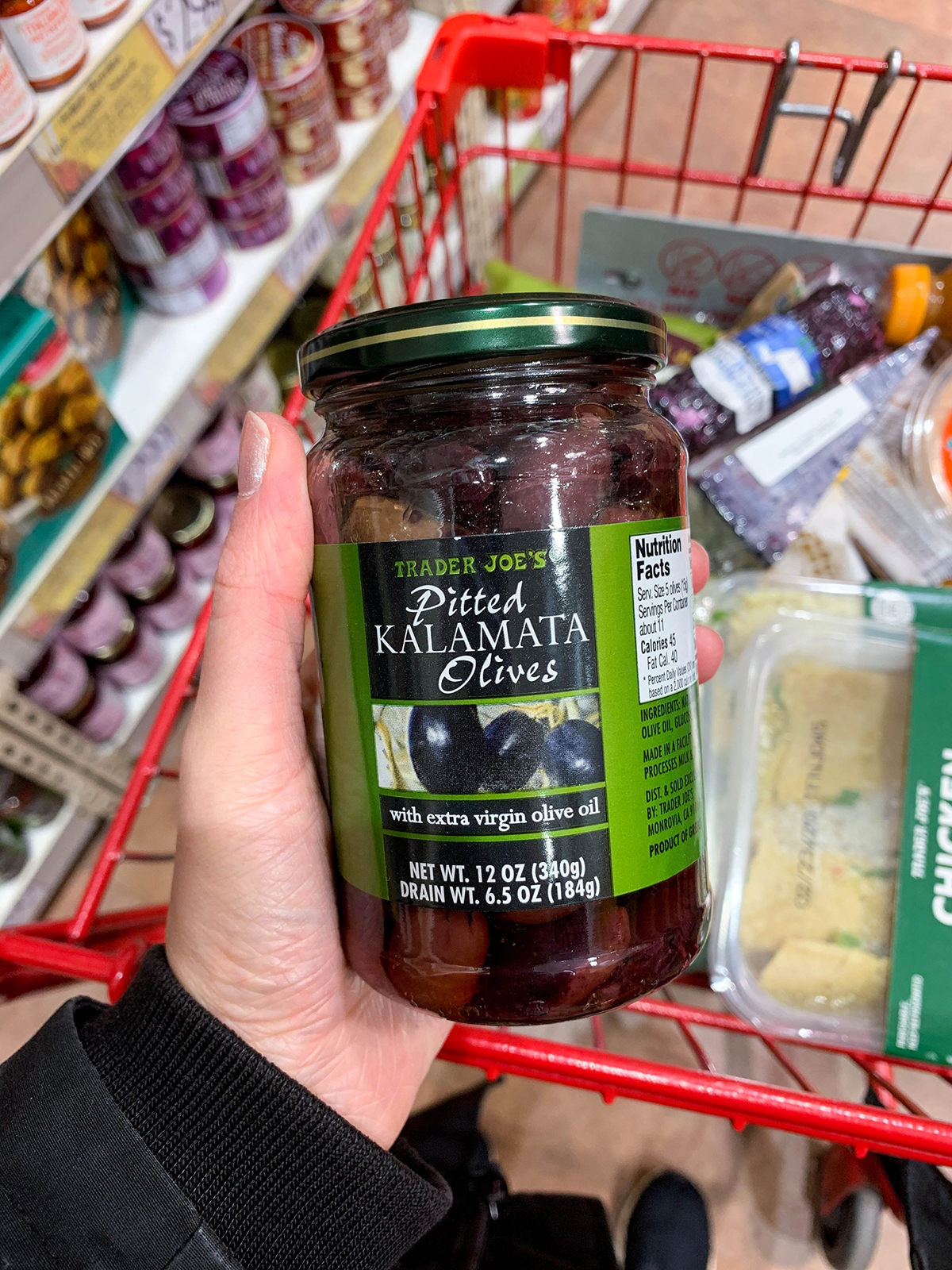 Pitted Kalamata Olives– I add these to all of my salads!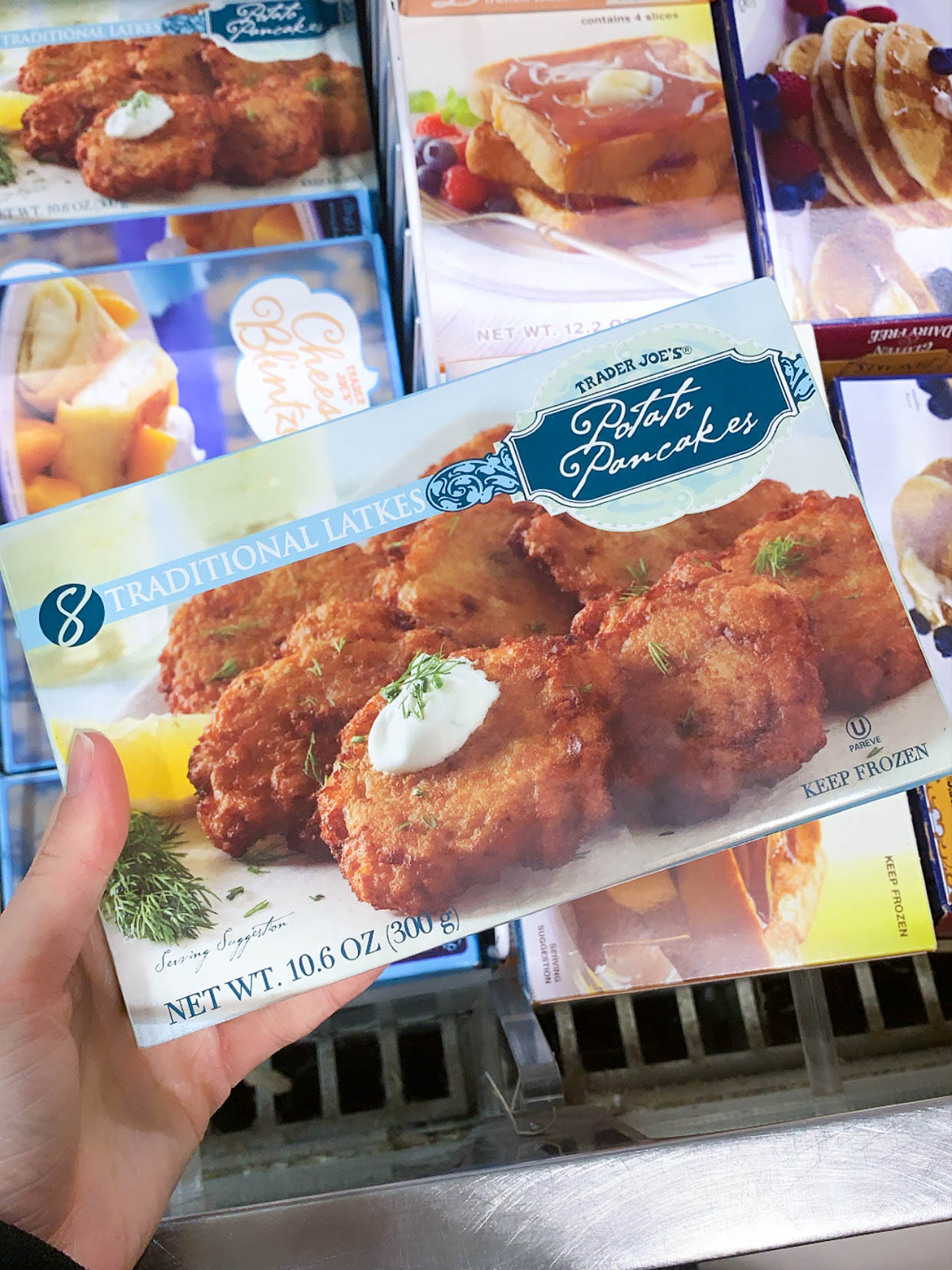 Potato Pancakes- I haven't purchased these in years, but pregnancy has me craving allllll types of things. So yummy with sour cream (or plain Greek yogurt as a healthy alternative)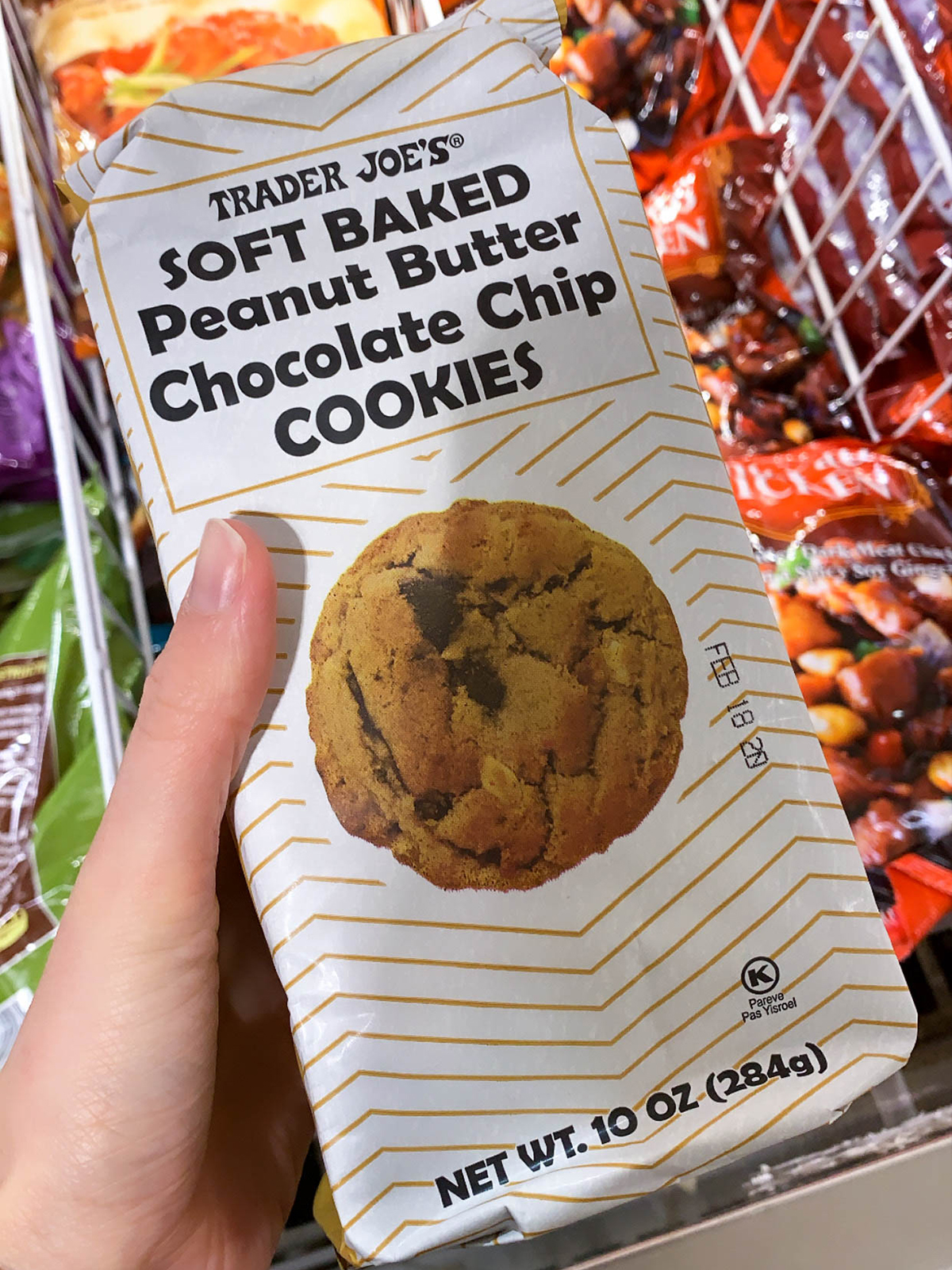 Peanut Butter Chocolate Chip Cookies- treated myself to these cookies on a recent trip. Dangerously yummy!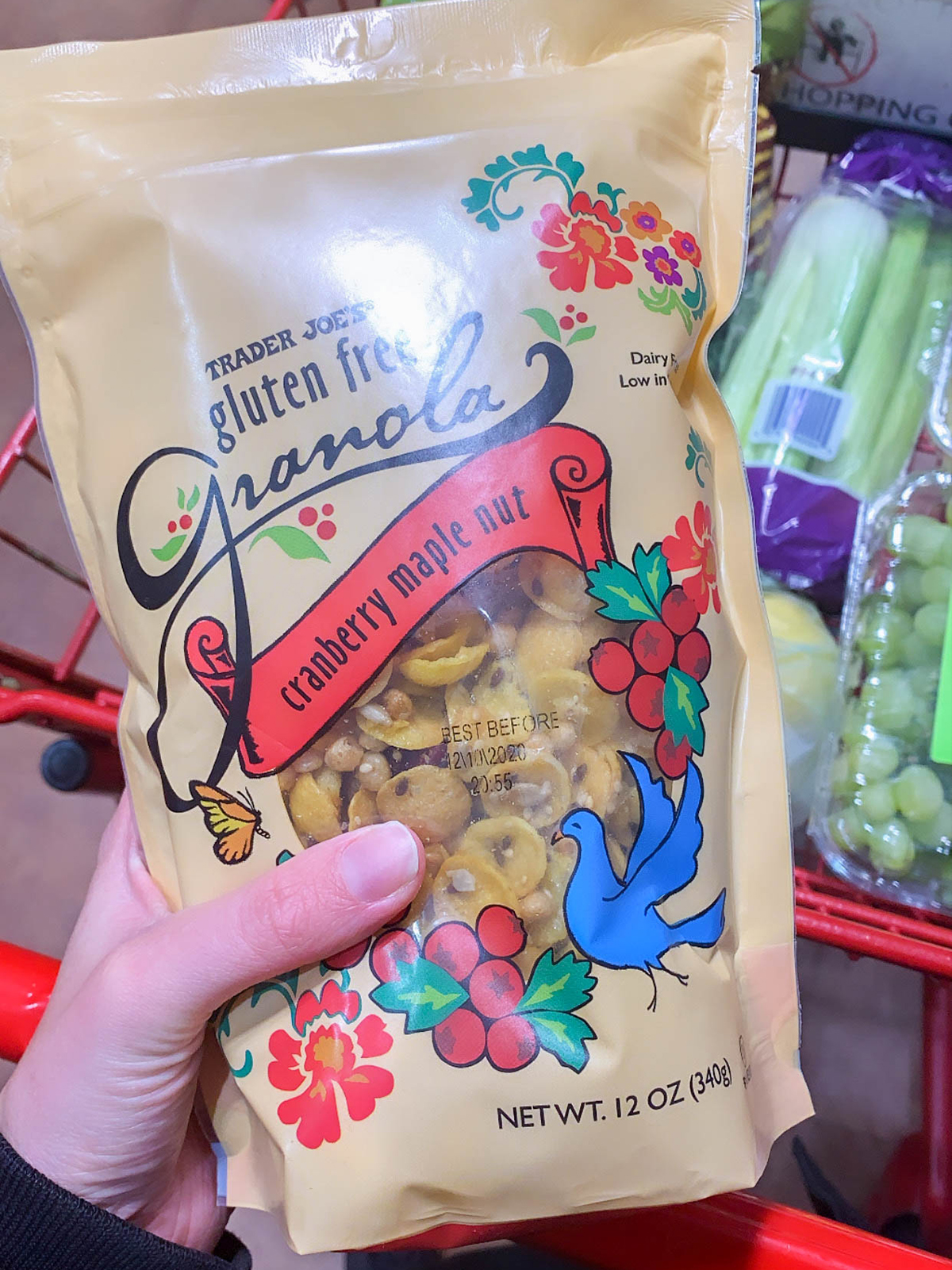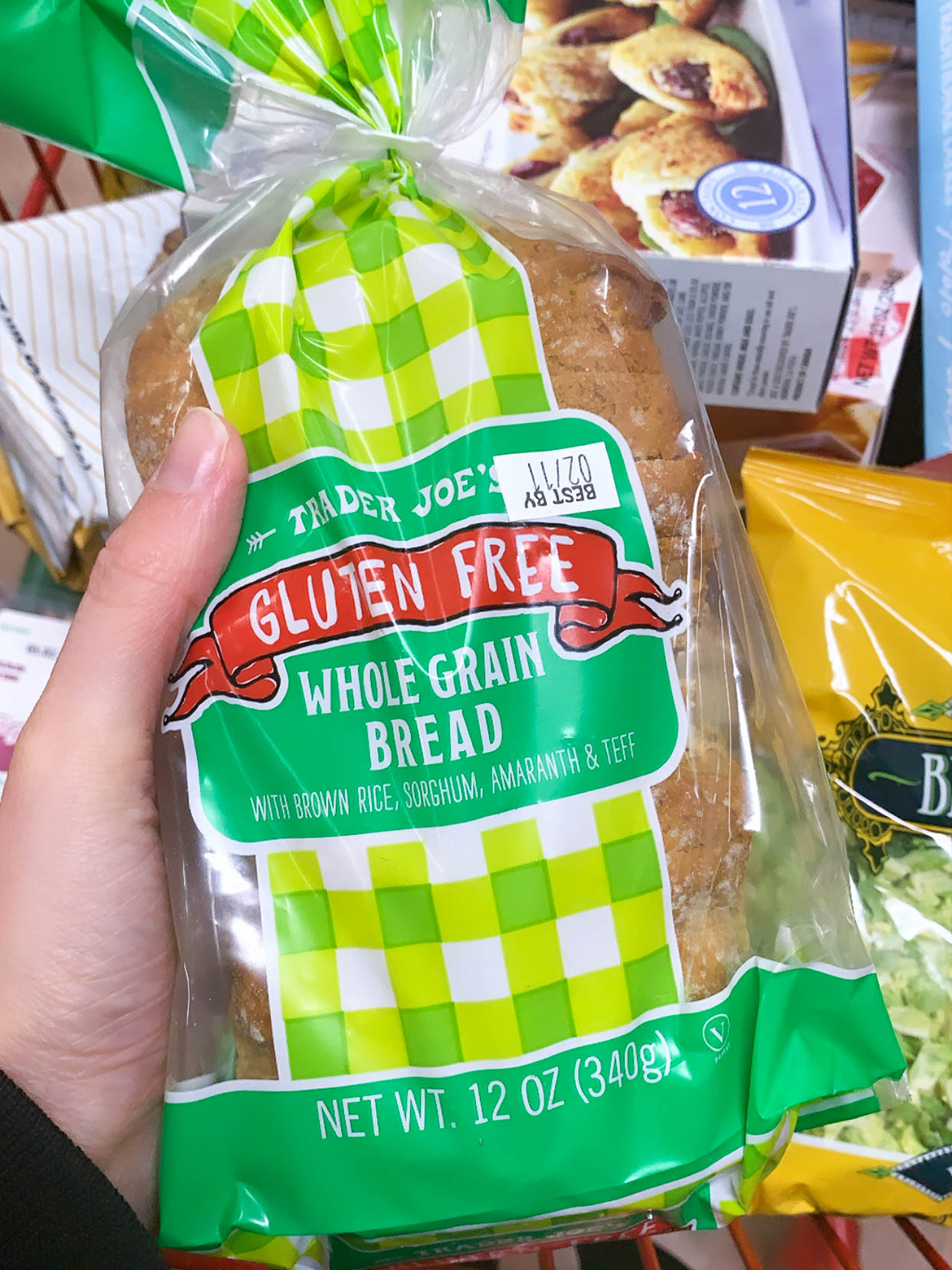 Gluten Free Granola & Gluten Free Whole Grain Bread- some of my breakfast staples. I love adding this granola on top of Greek yogurt, however it's yummy on it's own too with milk. I use this gluten free bread for avocado toast!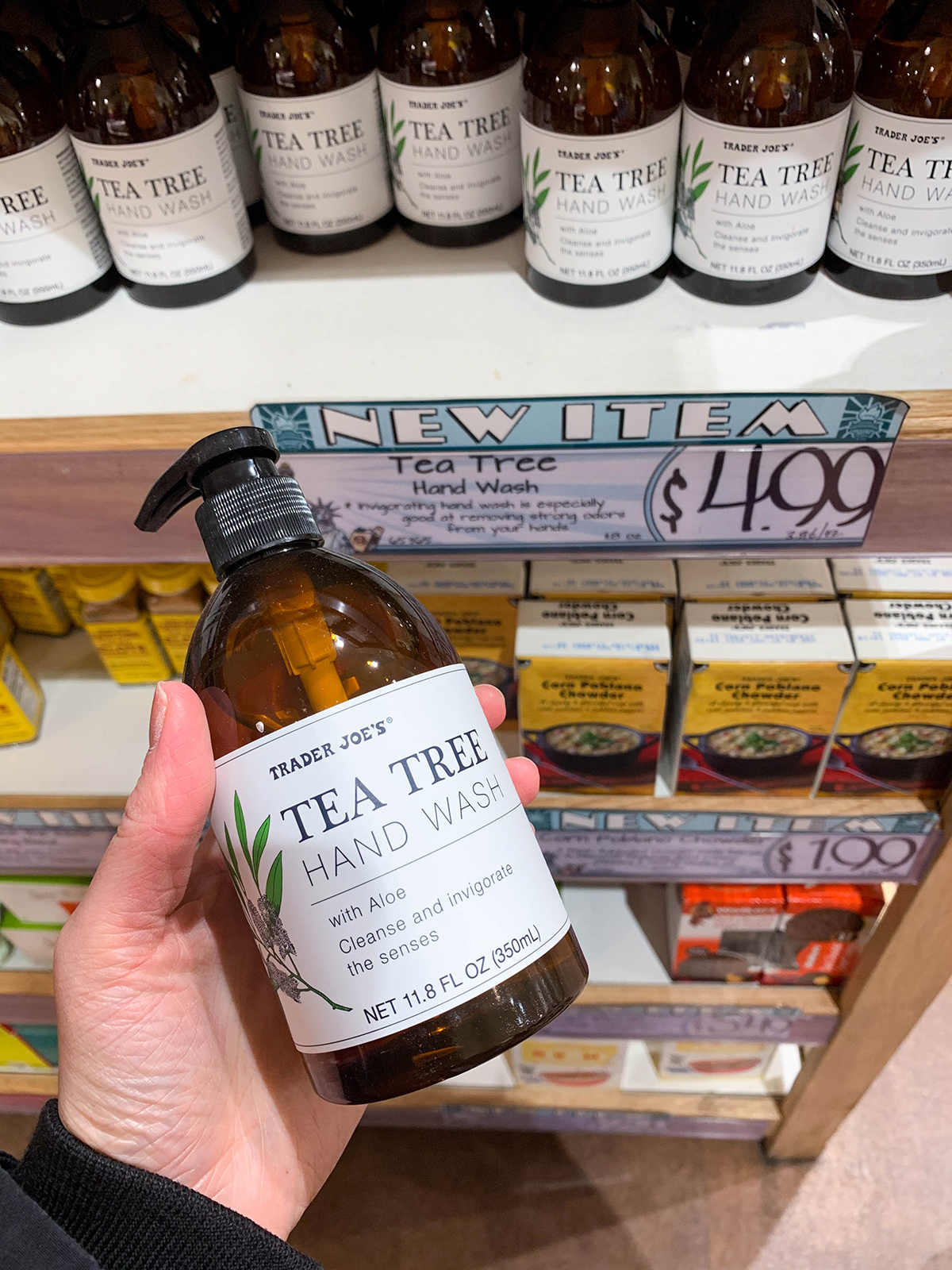 Tea Tree Hand Wash- I've always been told that I need to try TJs beauty products and I finally caved. This hand wash is my first buy and I love the scent!
Trader Joe's Products I've Spotted In Store
These next few items are all things I've spotted in store while shopping, but have yet to pull the trigger on buying. Your girl here can only eat so much 😛 Still wanted to share in case any of these things peek your interest!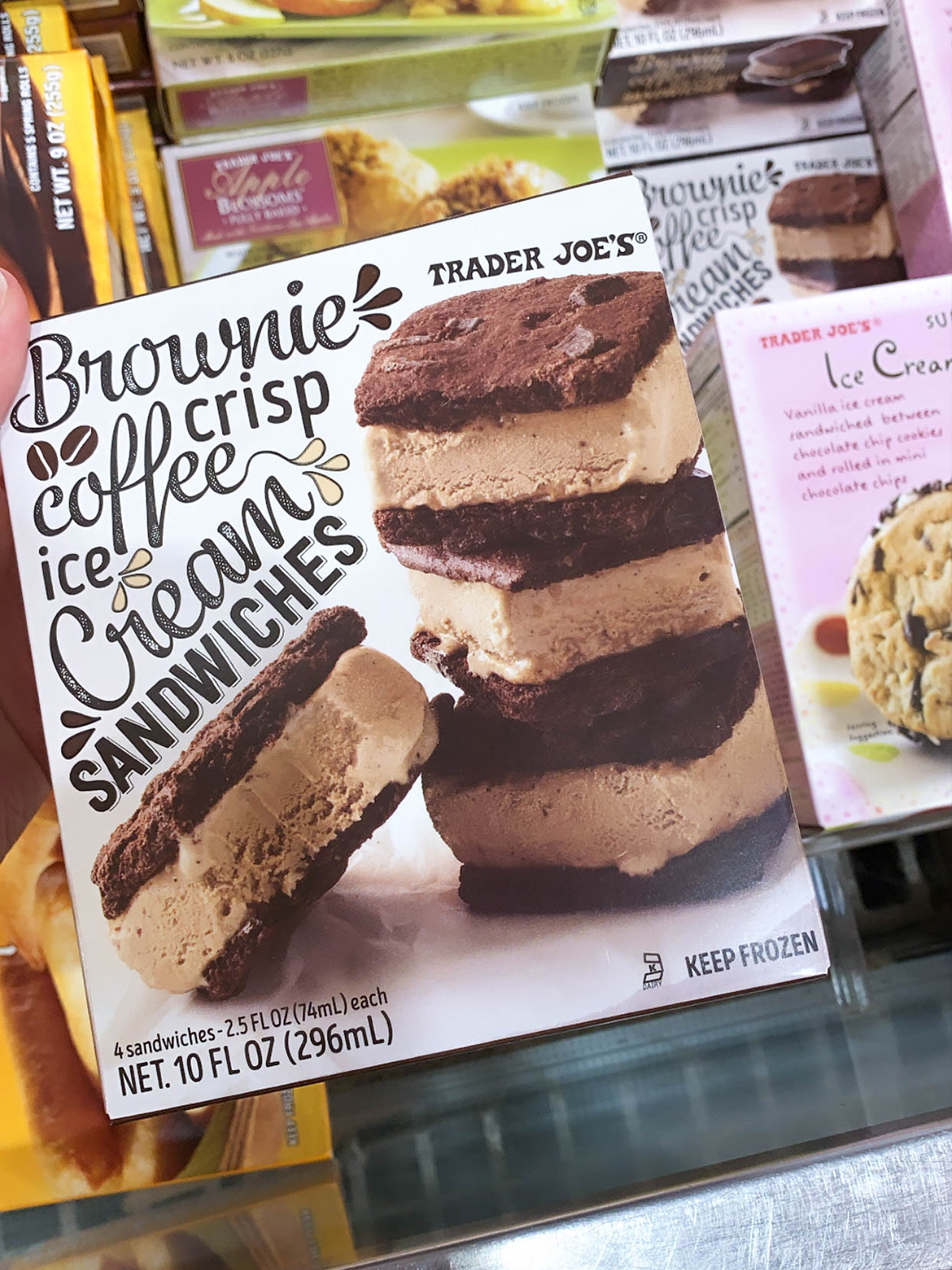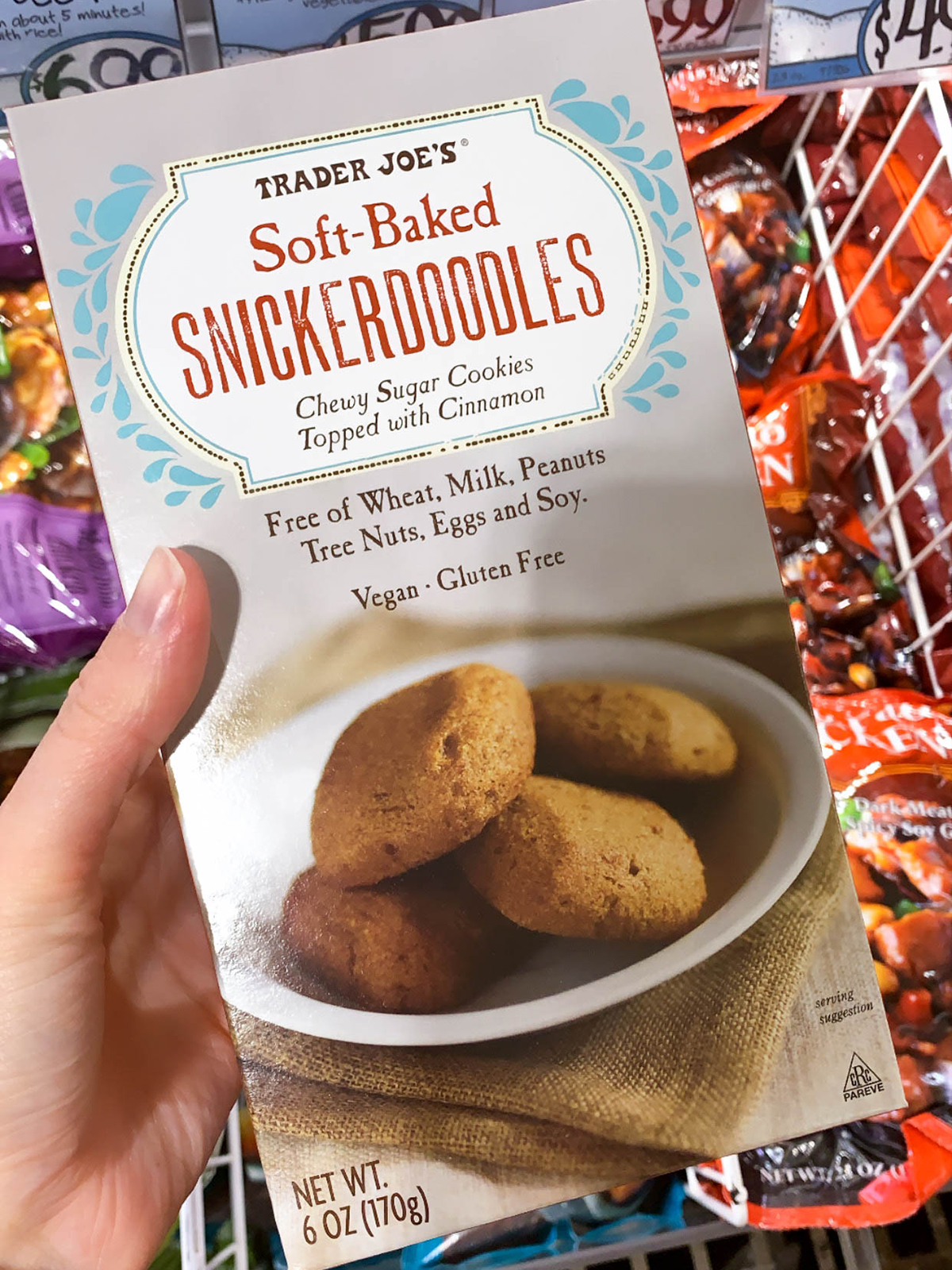 Brownie Crisp Coffee Ice Cream Sandwiches & Soft-Baked Snickerdoodles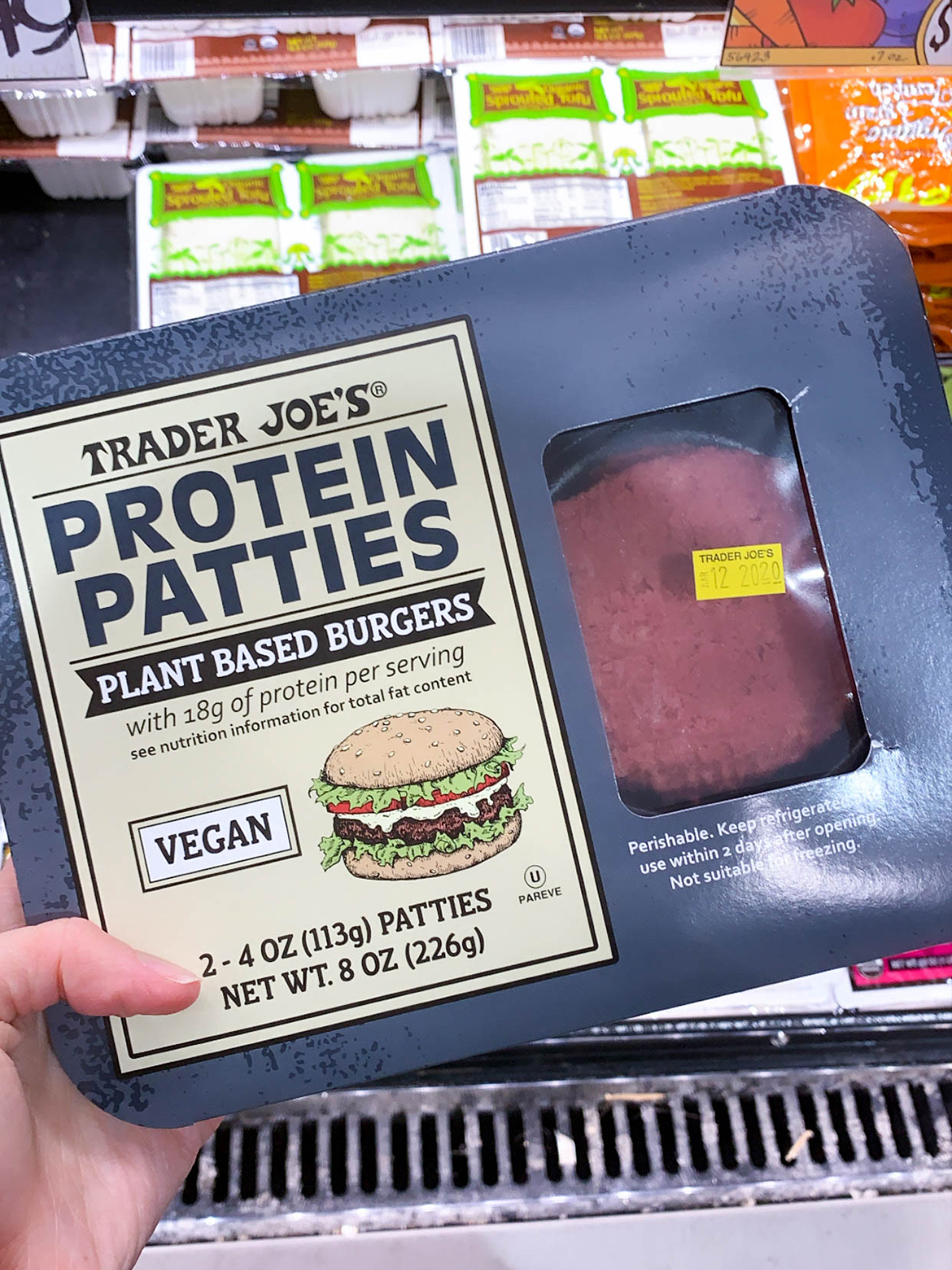 Plant Based Burgers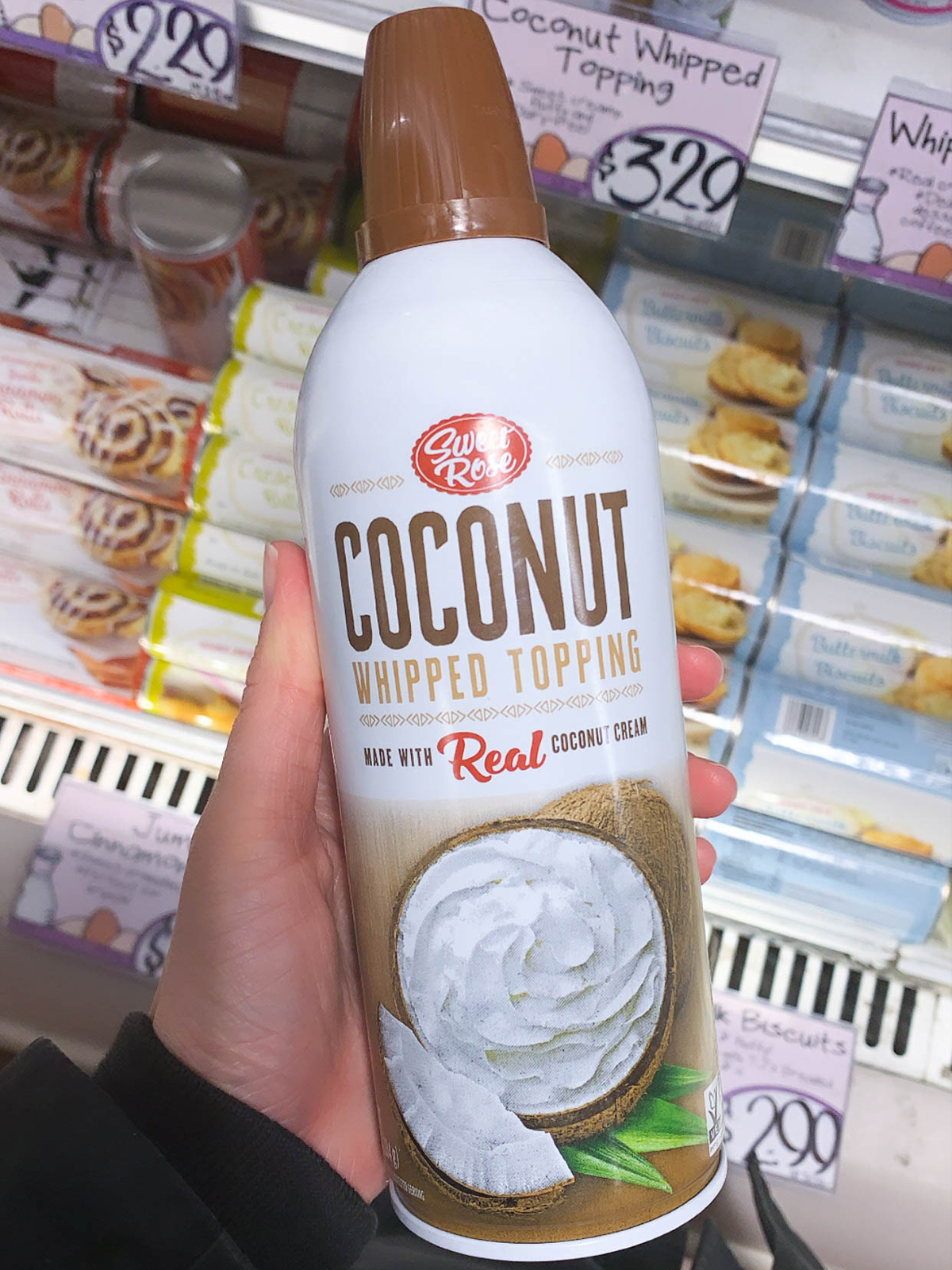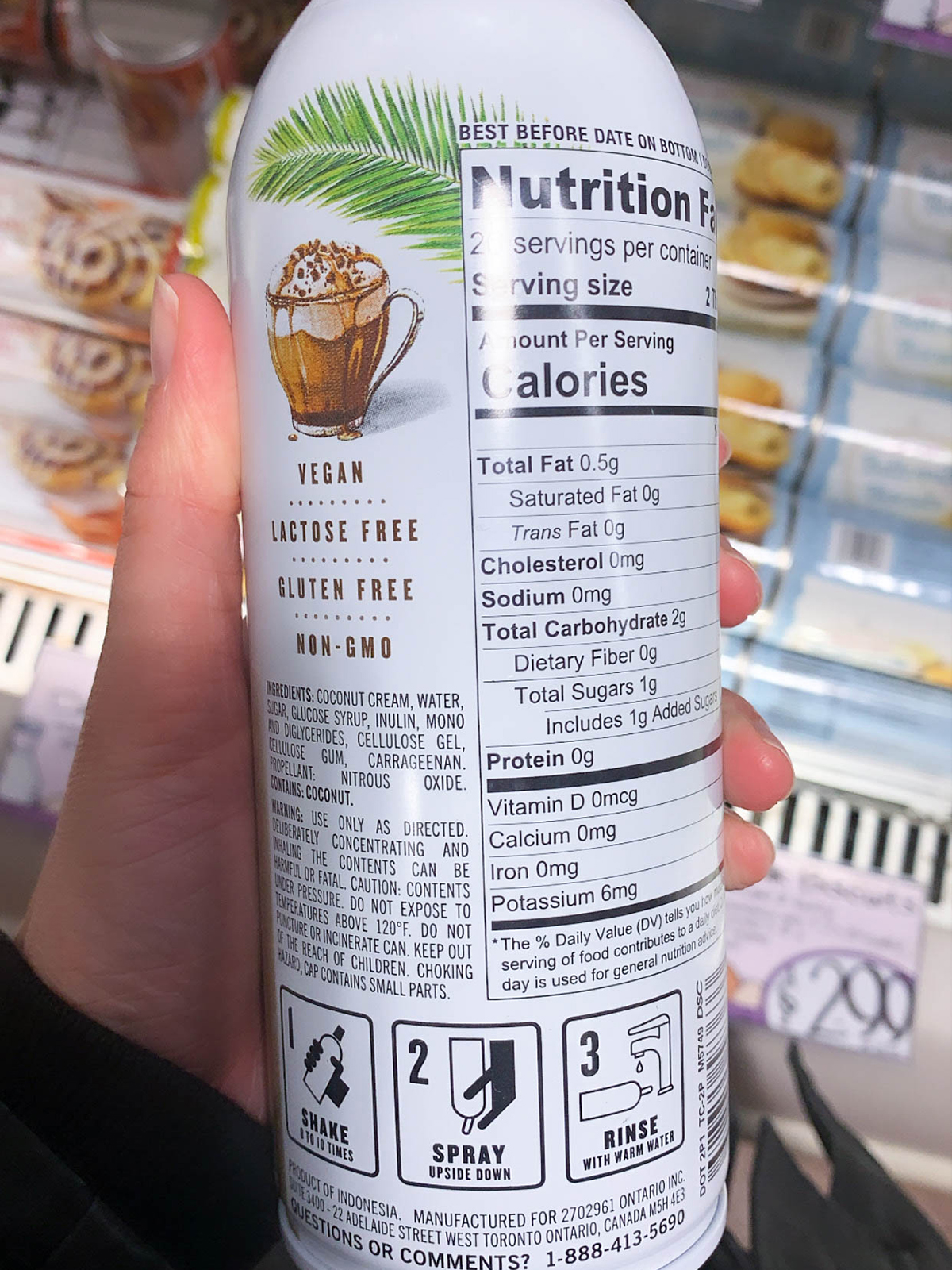 Coconut Whipped Topping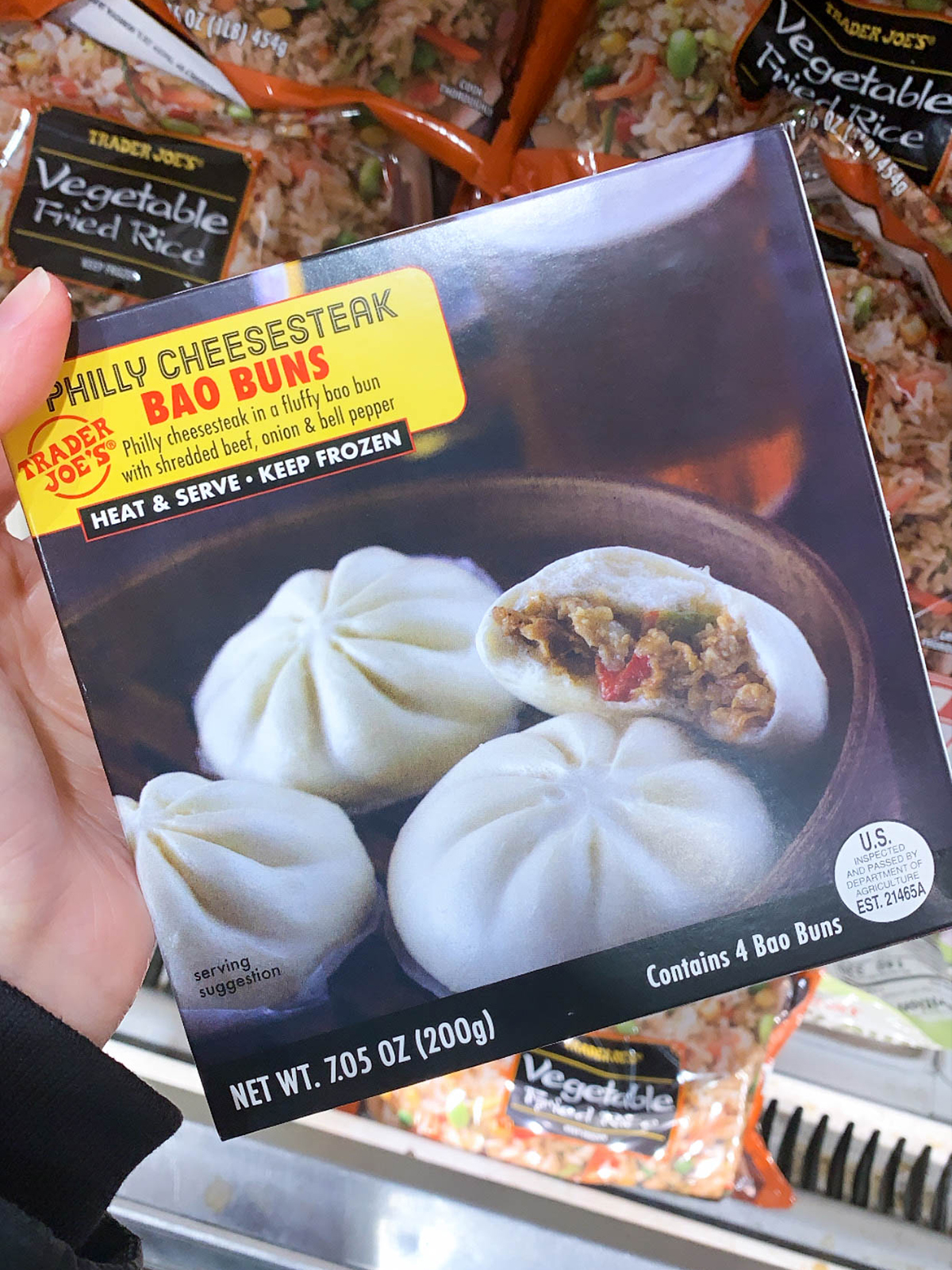 Philly Cheesesteak Bao Buns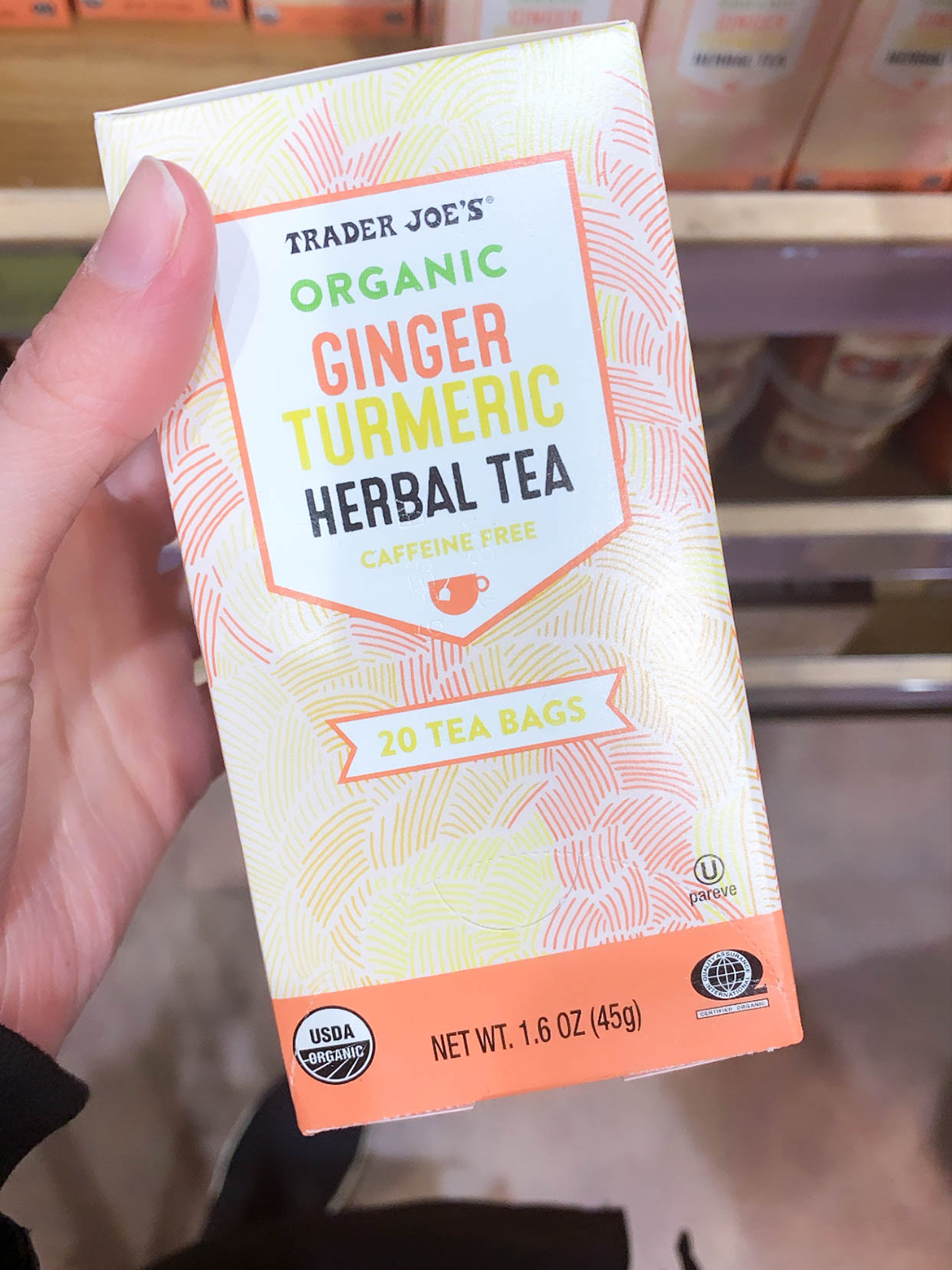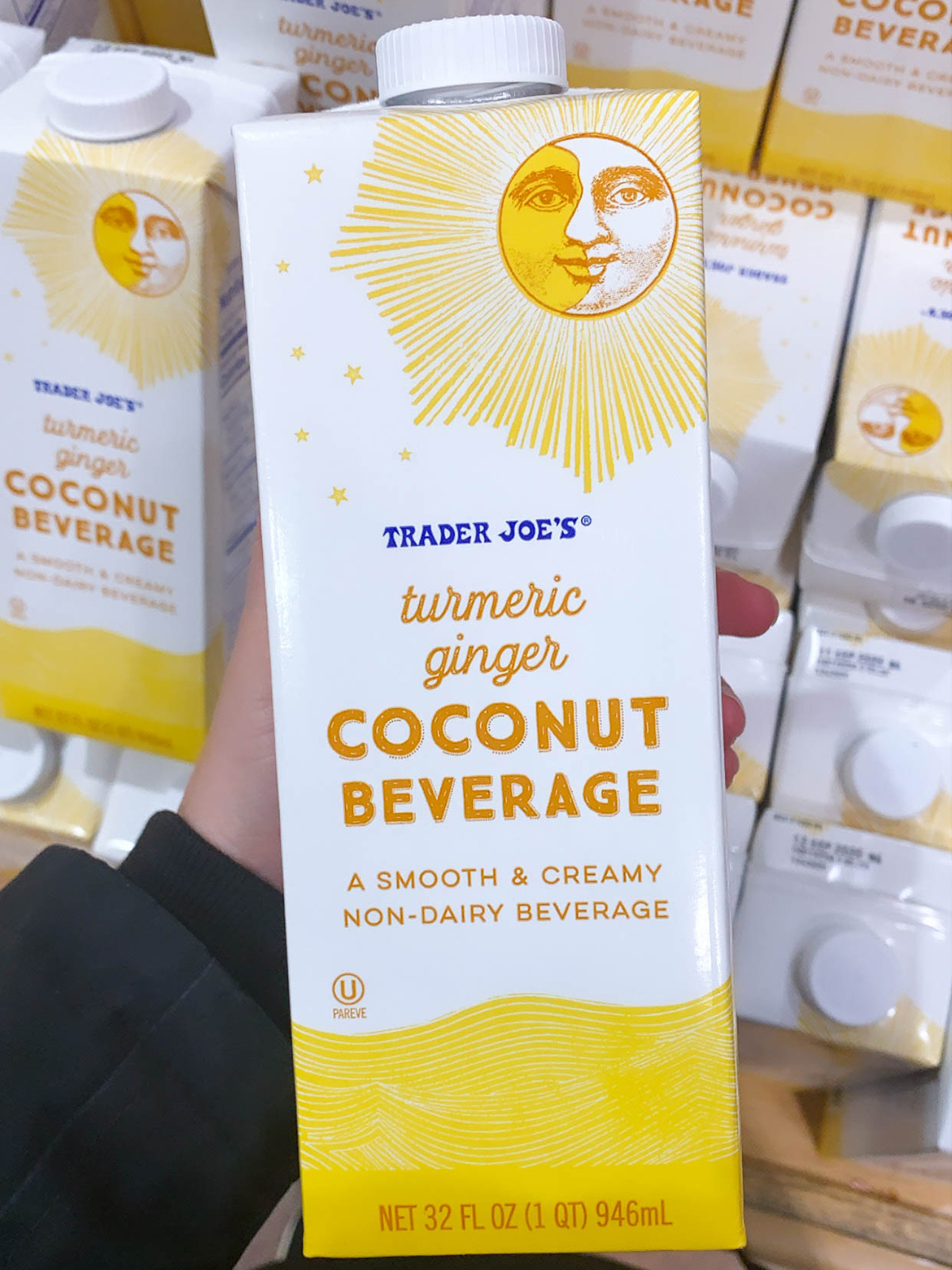 Ginger Turmeric Herbal Tea & Turmeric Ginger Coconut Beverage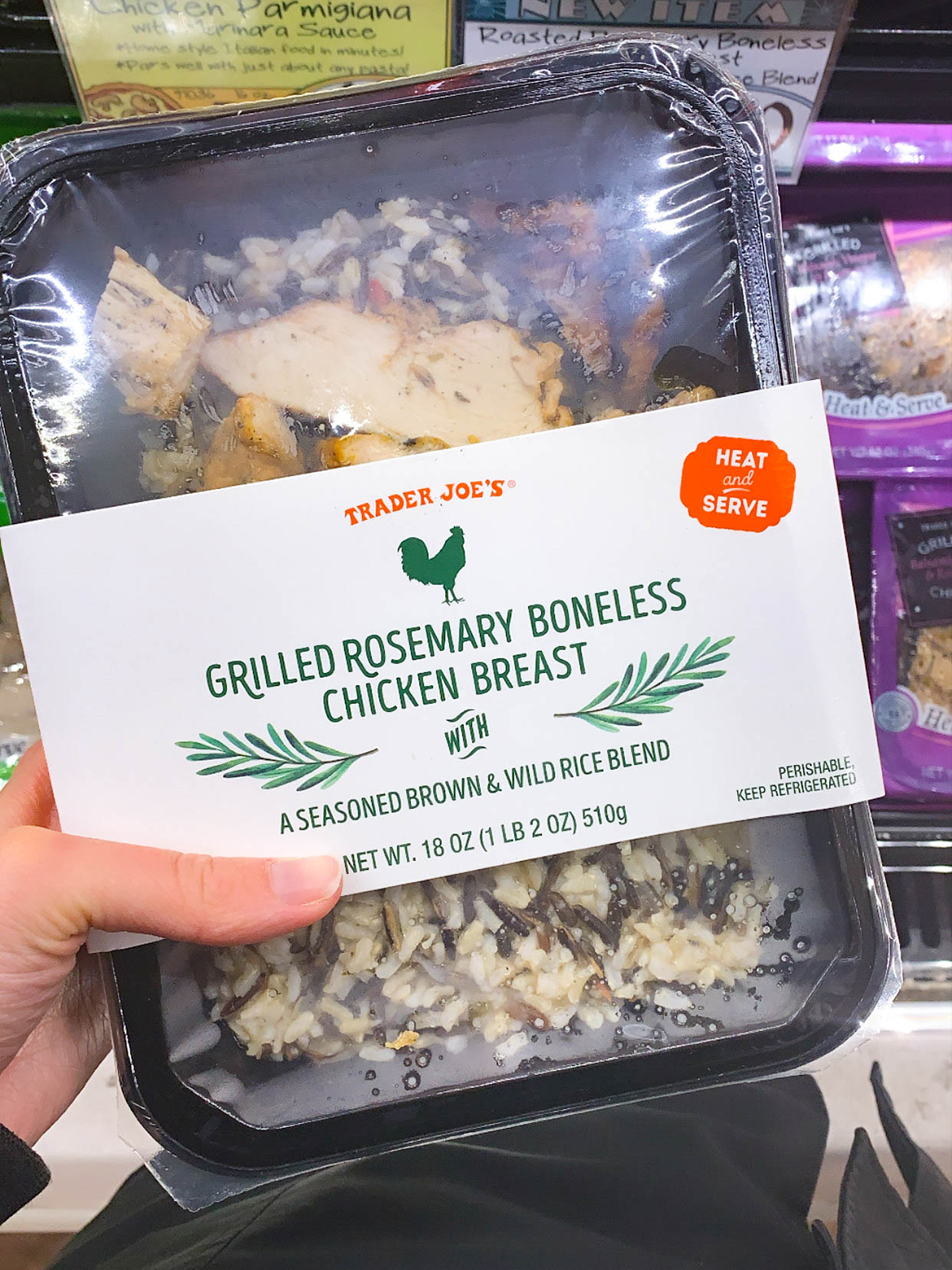 Grilled Rosemary Boneless Chicken Breast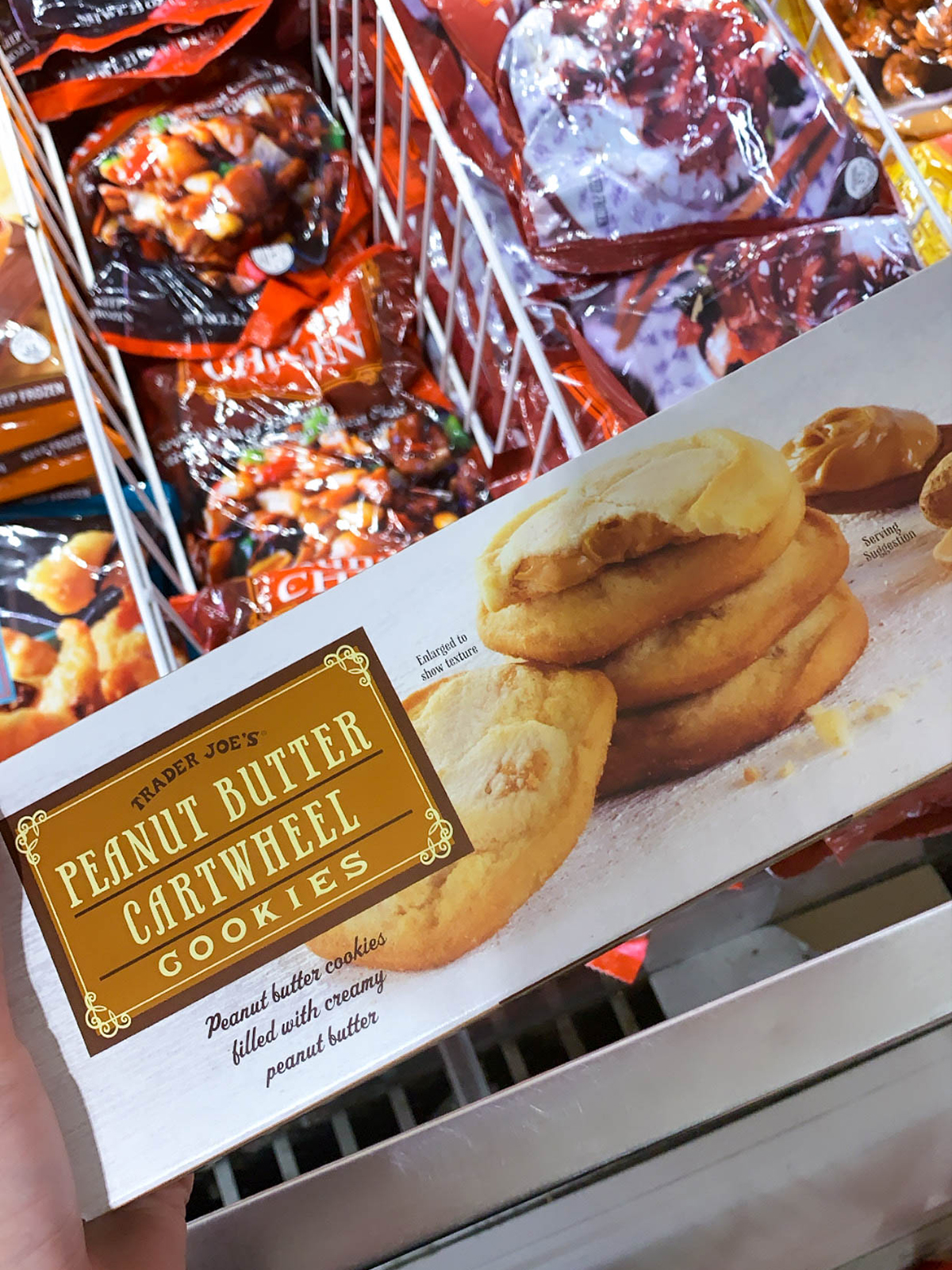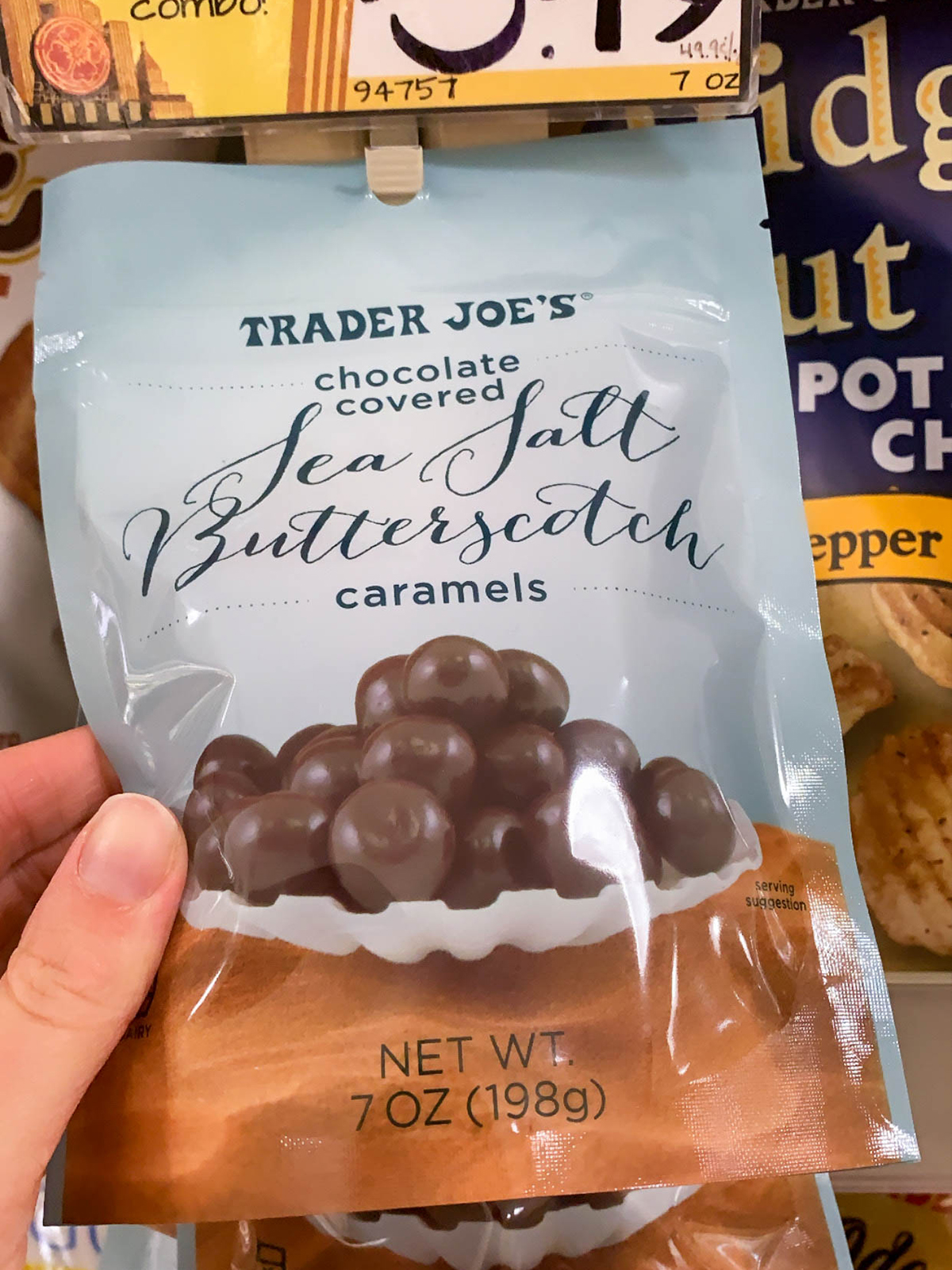 Peanut Butter Cartwheel Cookies & Chocolate Covered Sea Salt Butterscotch Caramels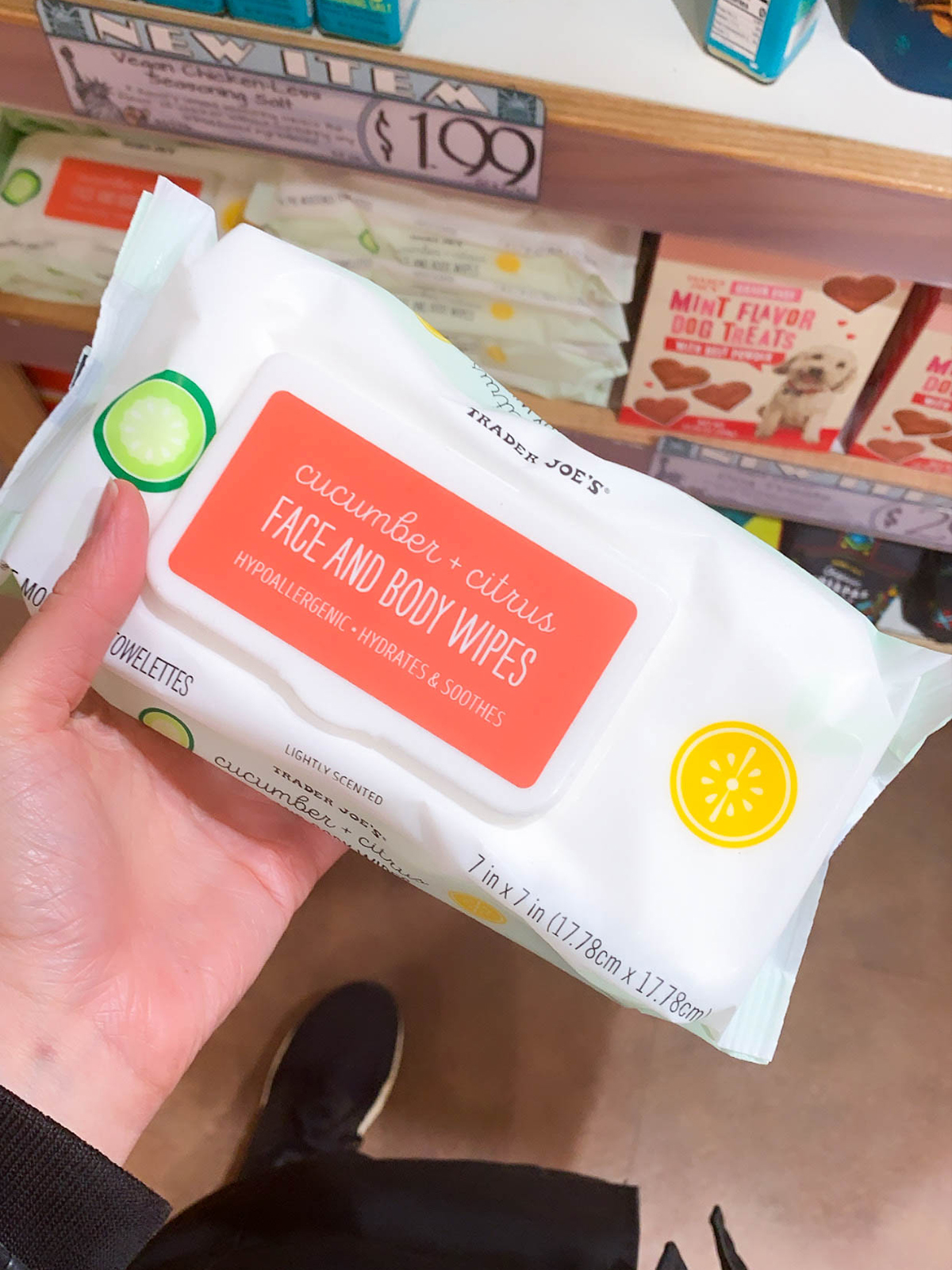 Cucumber Citrus Face and Body Wipes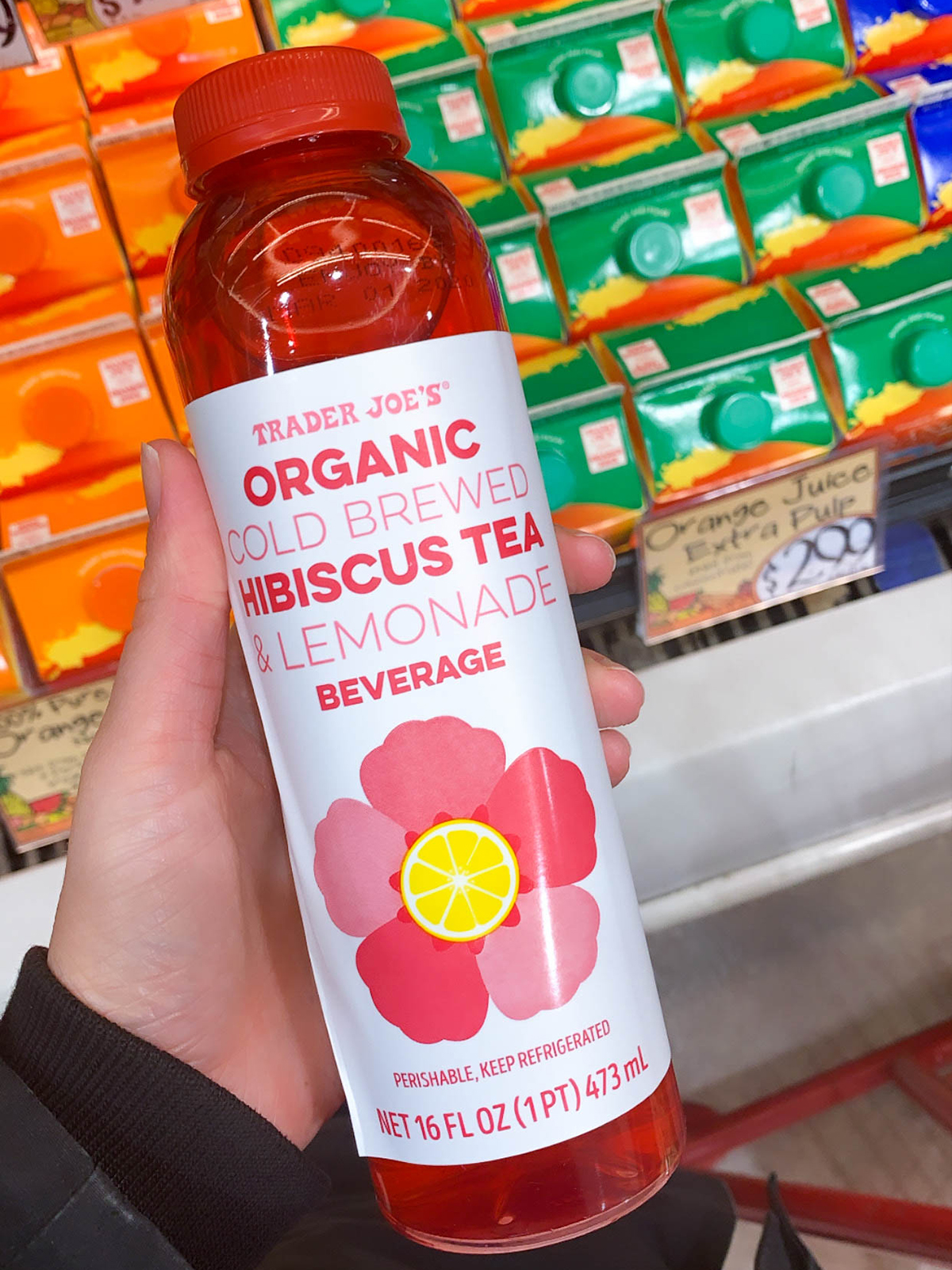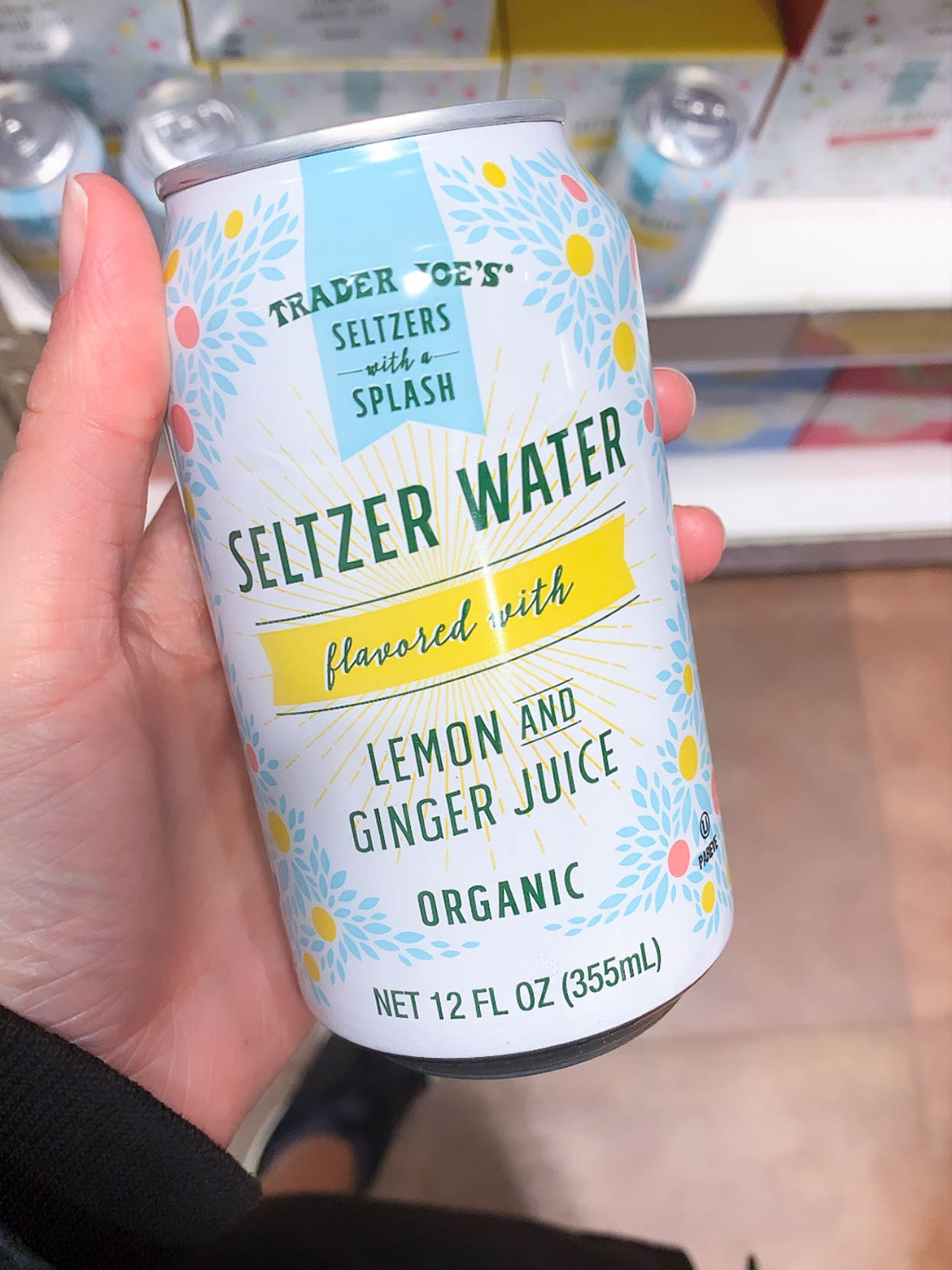 Hibiscus Tea and Lemonade Beverage & Lemon Ginger Seltzer Water
- Katie