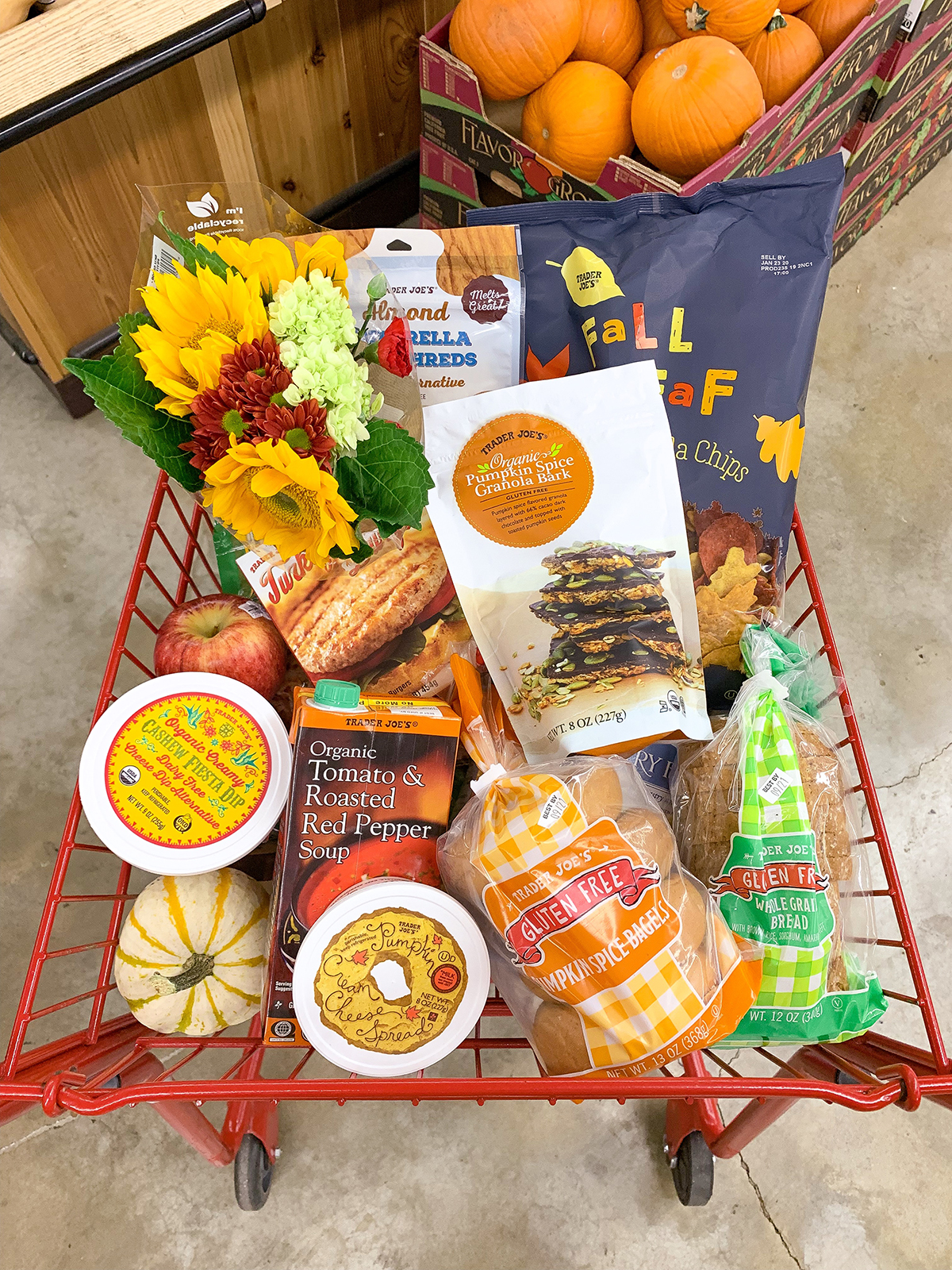 I missed you Trader Joes!!! If you can even believe it… Until yesterday I had not shopped at TJs in over THREE MONTHS. I'm not sure how I survived the summer without a visit to my favorite grocery store. I guess that's how you know you've been busy?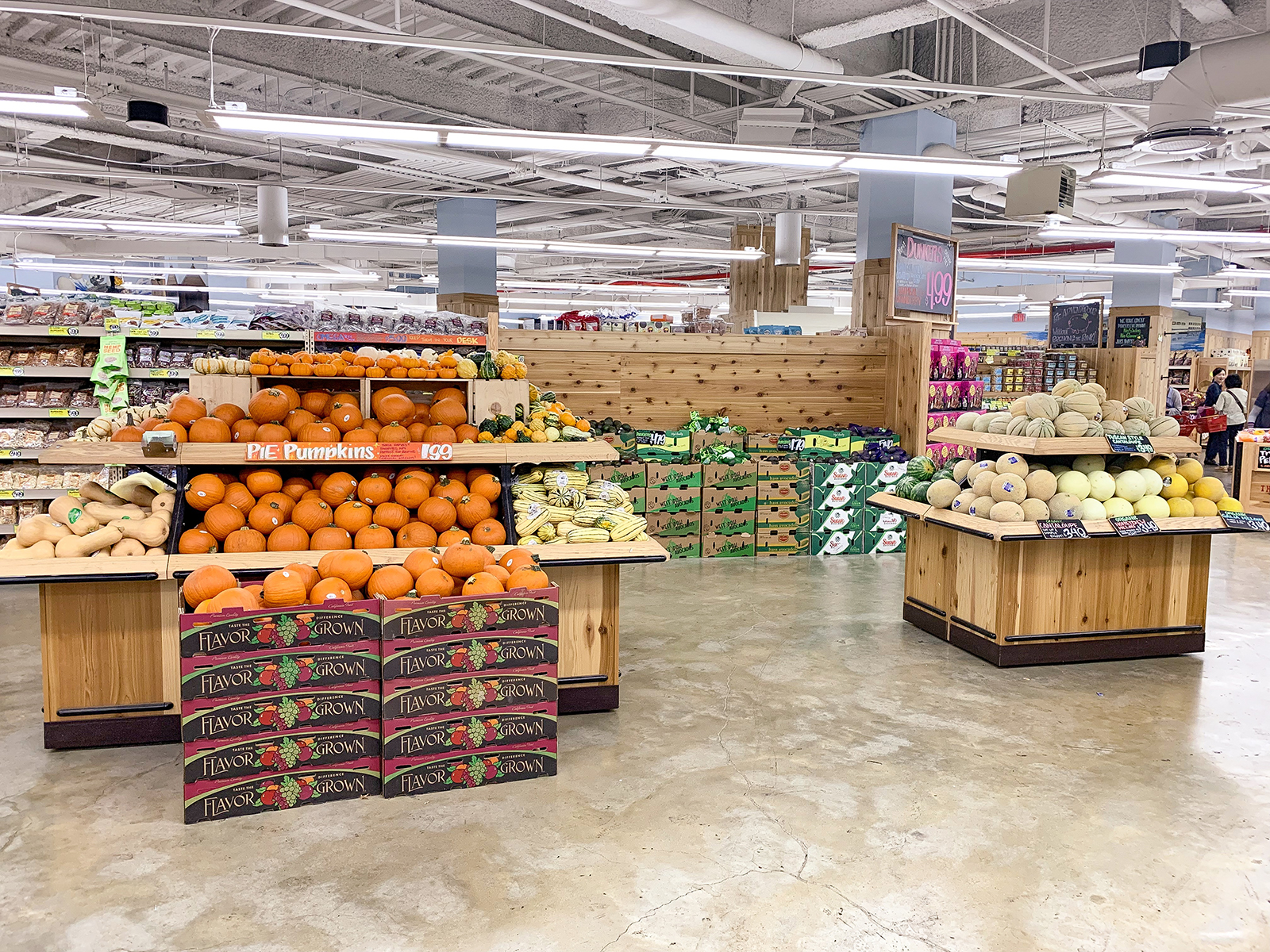 Allllll the fall things were out in full force at my local Hoboken, New Jersey store. The second I walked through the sliding doors I was greeted by an overwhelmingly delicious cinnamon scent and pumpkins galore. Heavenly!!! So I didn't buy a ton of groceries on this trip… I left with a bunch of my go-to products (you can read more about my favorites here) and a few seasonal items that were too tempting to resist. More on those below!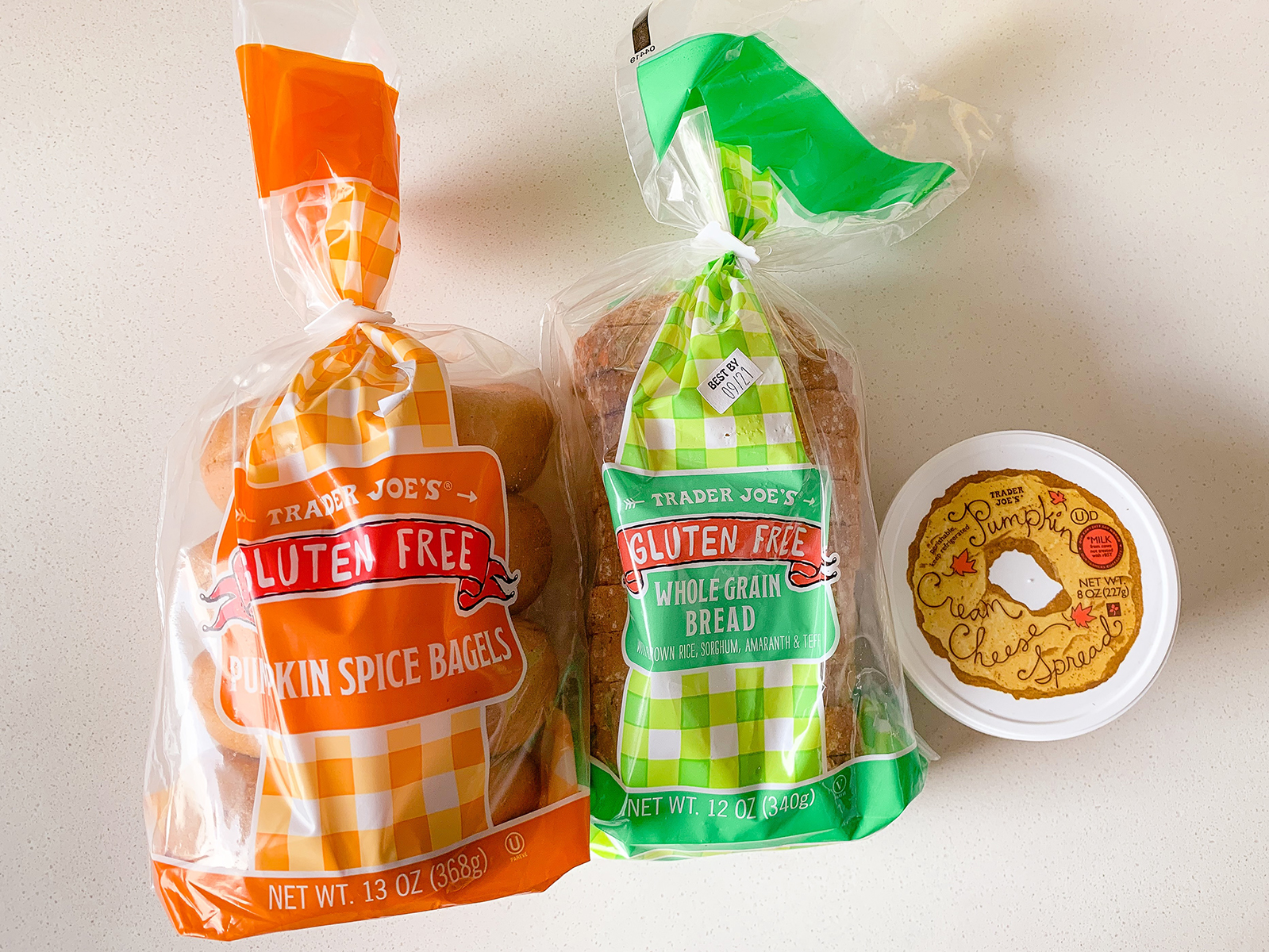 My mom is going to be so proud of me LOL. She's been trying to get me to cut down on gluten and dairy for years! While she was in town for my bridal shower she got me to try some gluten free toast (surprisingly wasn't that bad) so when I saw these gf pumpkin bagels I knew I had to give 'em a shot. I had one for breakfast this morning with the pumpkin cream cheese (worth the dairy intake) and it was SO DELICIOUS.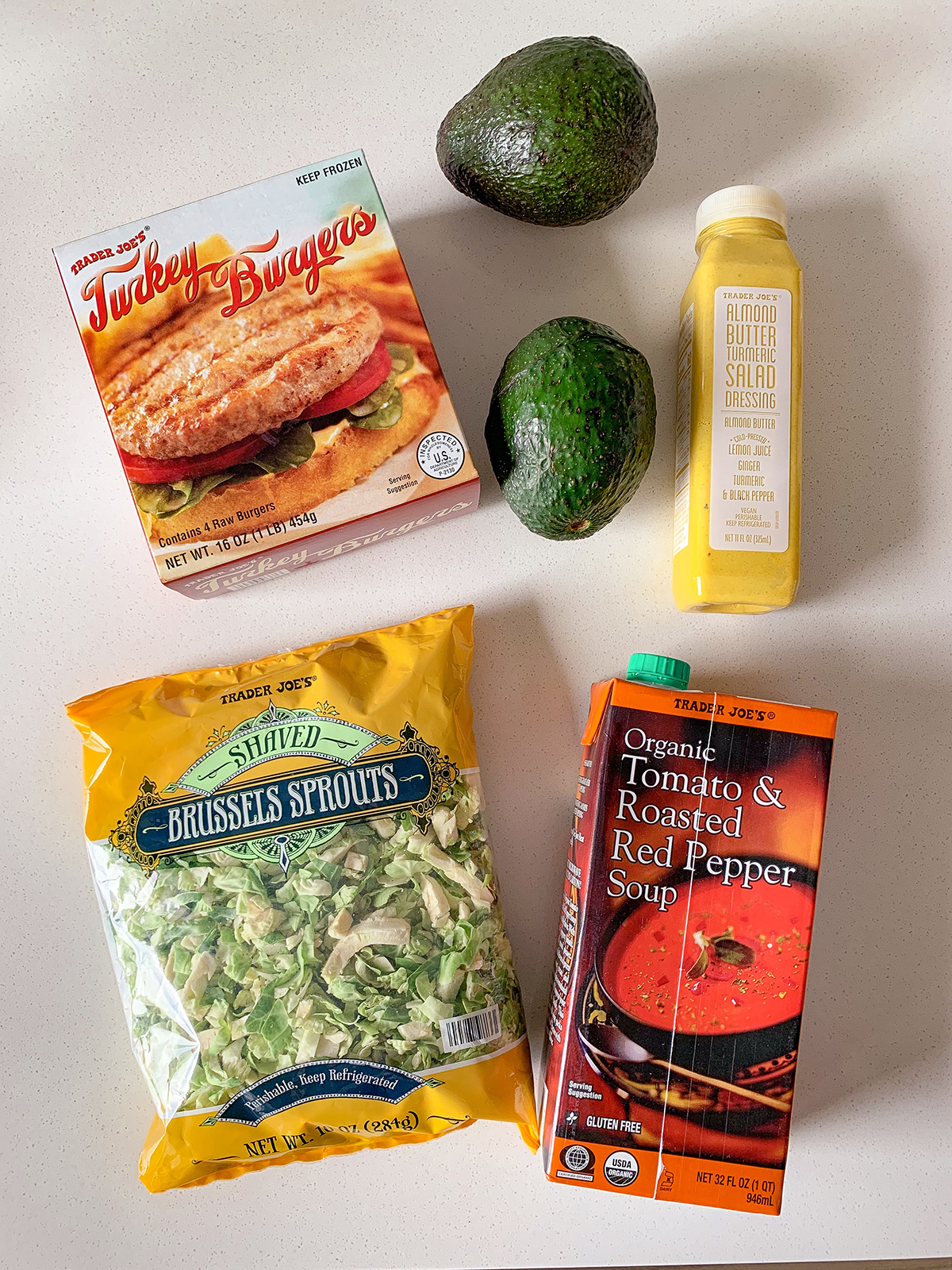 Some random things I bought for lunches and dinners! I've always eyed TJs turkey burgers so I'm excited to try 'em topped with avocado. I've also heard good things about the almond butter turmeric dressing… Could be good paired with those shaved brussel sprouts? The tomato red pepper soup is also going to be so good for lunch on cooler autumn days. I've been buying it for years!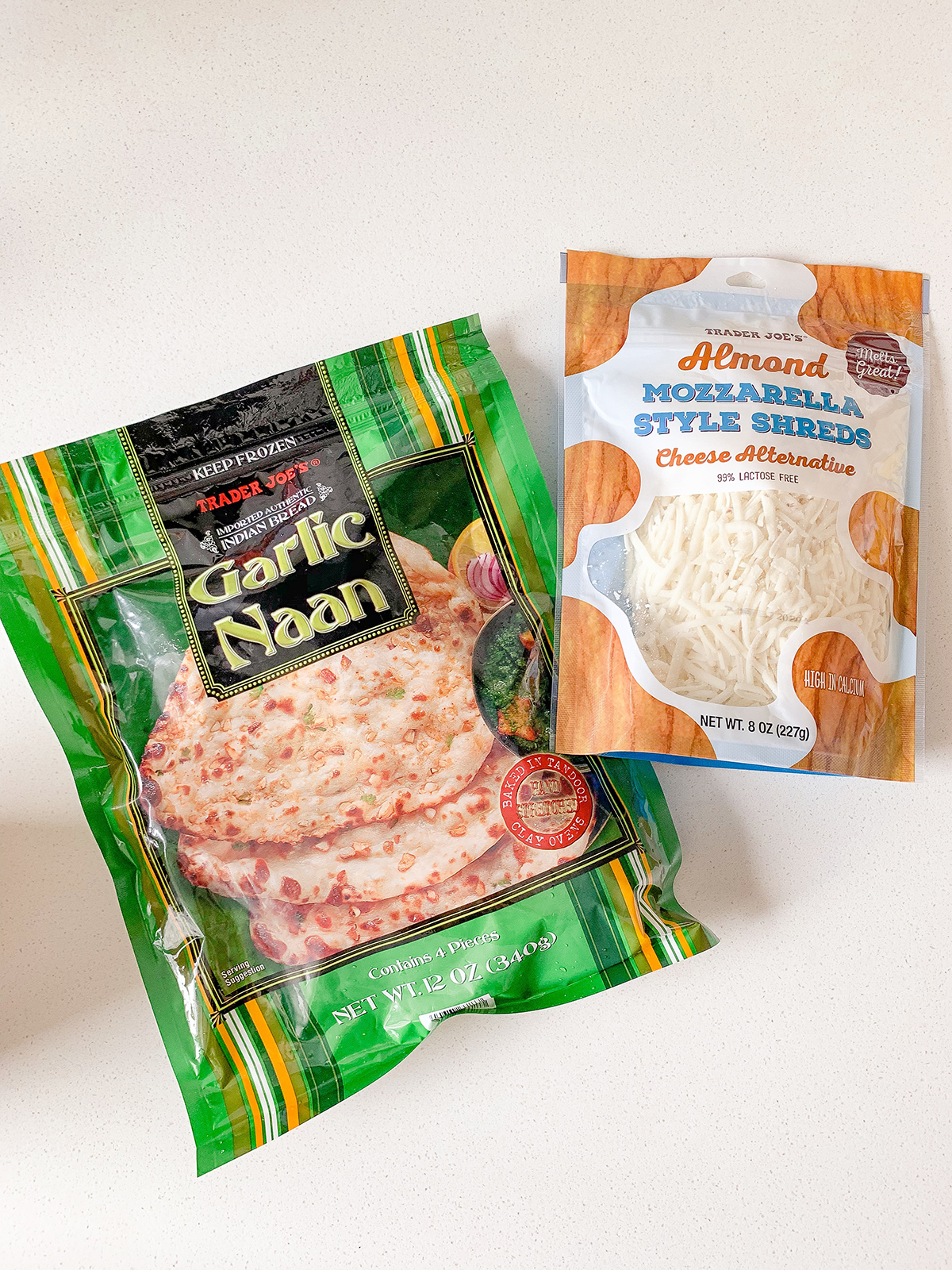 Ugh I loooooove this garlic naan bread! It's especially delish topped with pesto sauce and cheese. As a healthier alternative I bought this 99% lactose free almond cheese shread… Fingers crossed it's tasty!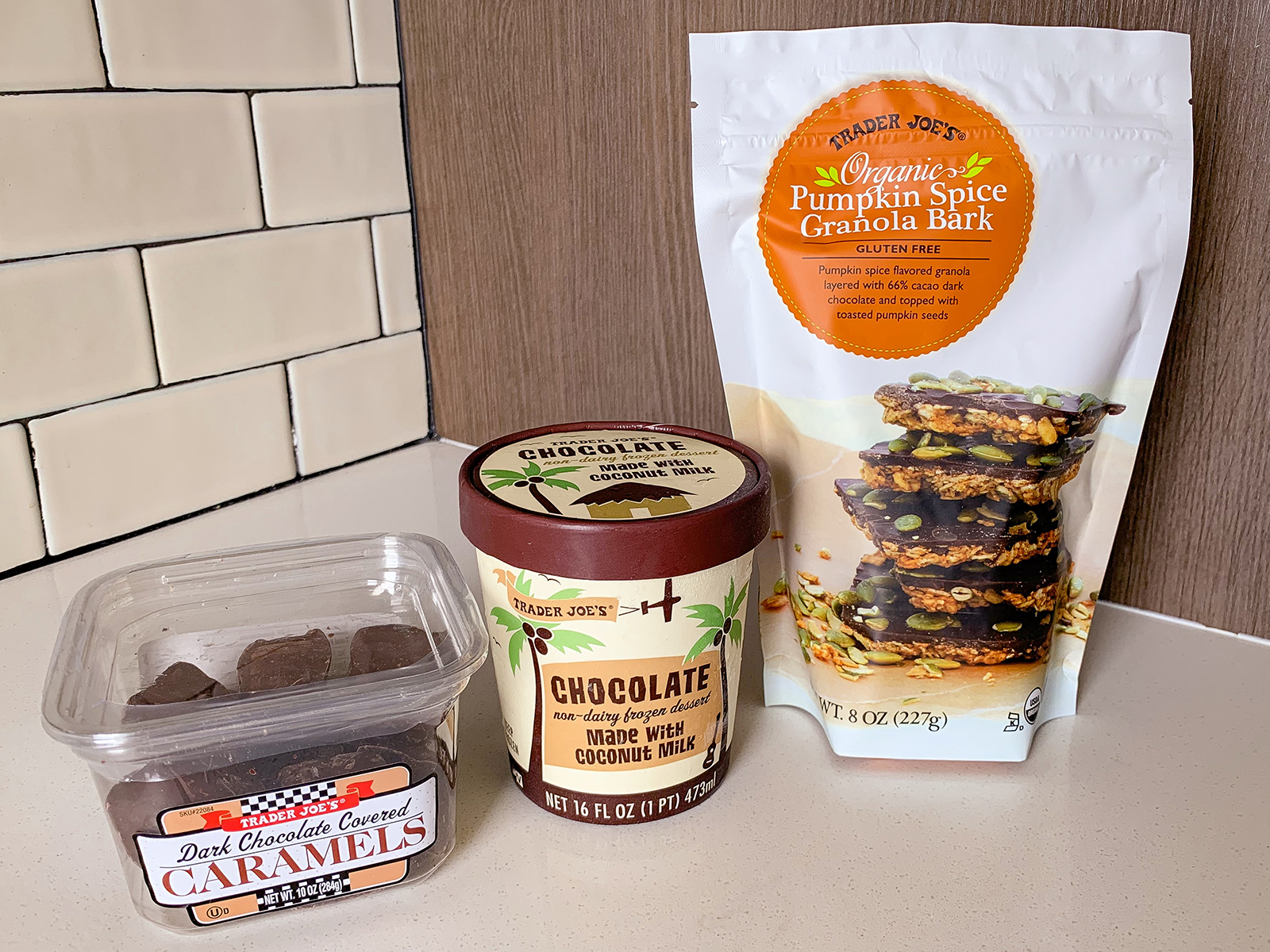 My sweet tooth is REAL. No matter how full I am from dinner I always need something sweet! As much as I wanted the seasonal pumpkin ice cream, I resisted and opted for these gluten and dairy-free options instead. Can't wait to try the pumpkin bark!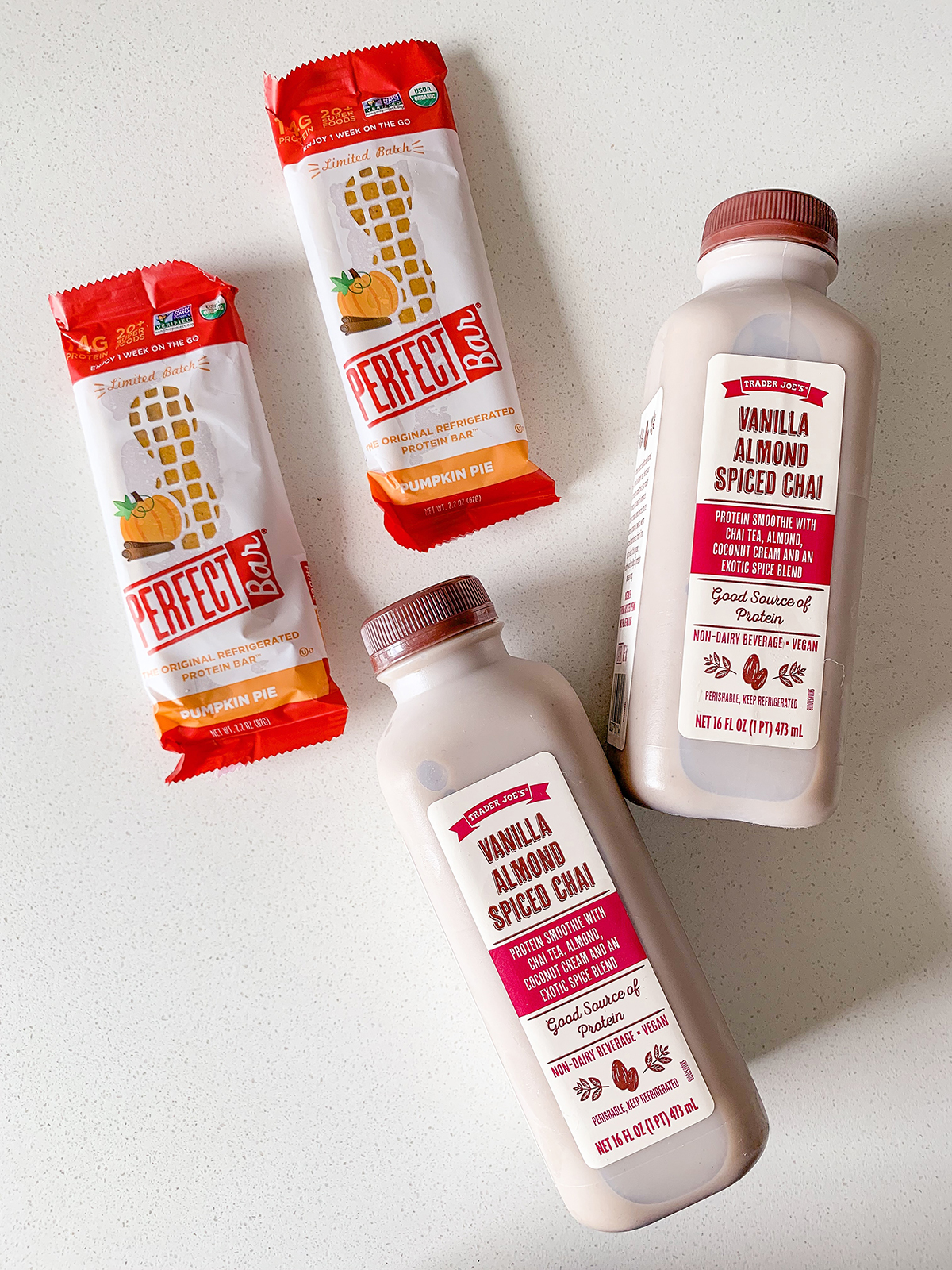 I freaked when I saw my all-time favorite protein bars come in PUMPKIN! It's a limited time flavor so if you see it at your store definitely snag one before these sell out. Another one of my go-to TJ protein products is the vanilla almond spiced chai– it's so tasty and refreshing!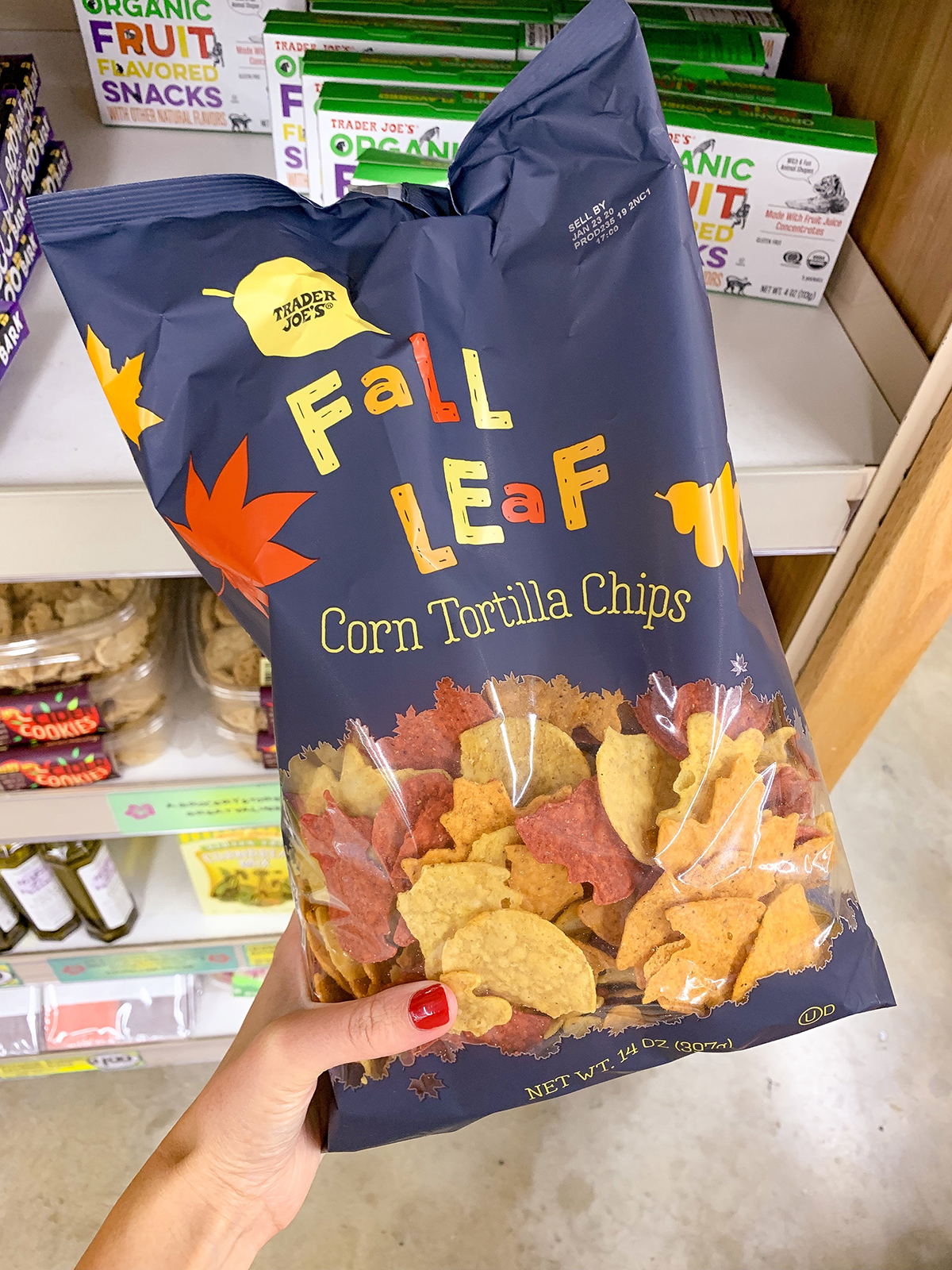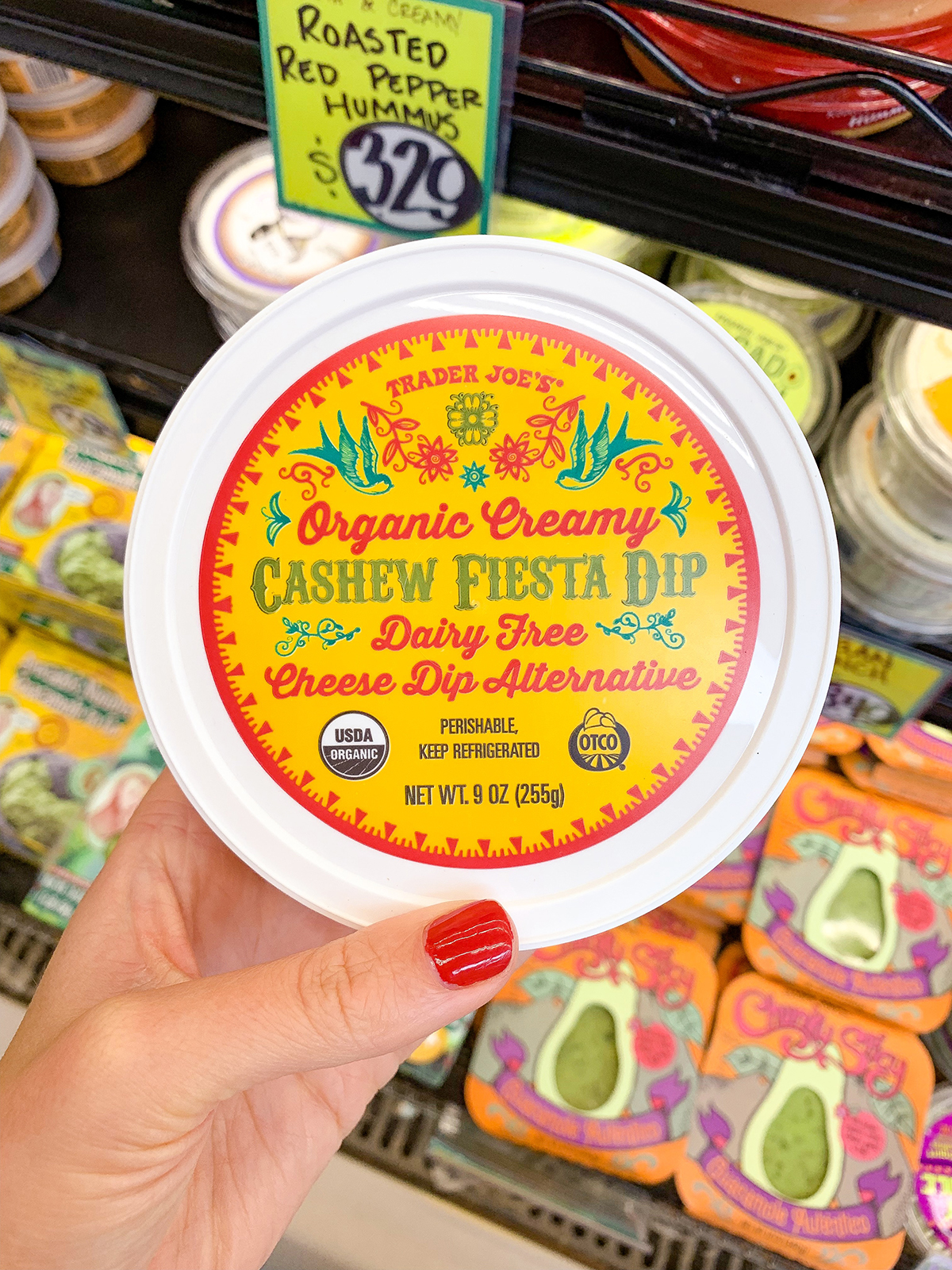 I can't tell you how much willpower it took not to get a creamy ranch or dairy-packed cheese dip to pair with these leaf-shaped tortilla chips. Ugh such a struggle! I hope that this cashew dip will get the job done. Lots of you told me on Instagram that it's delicious!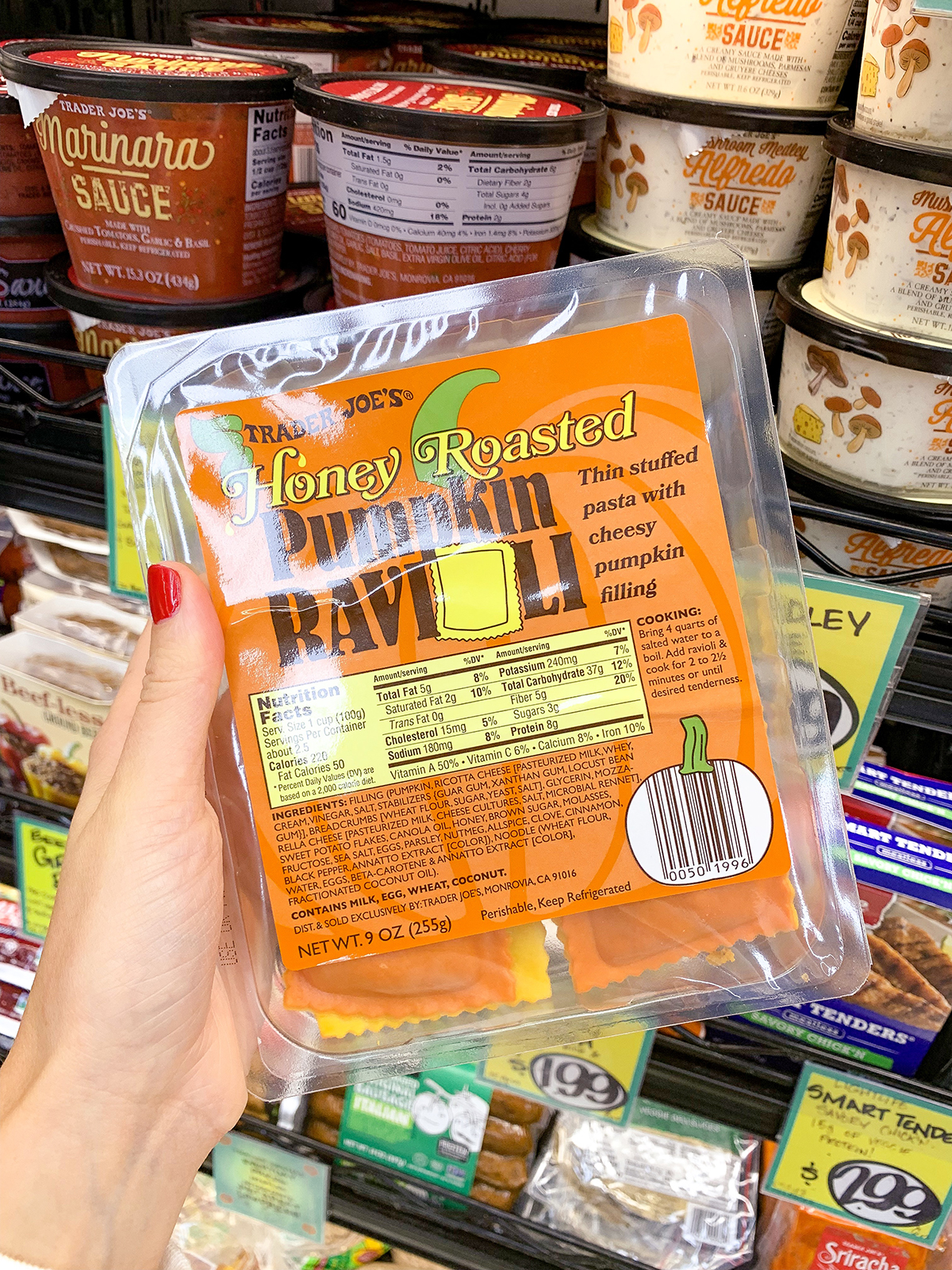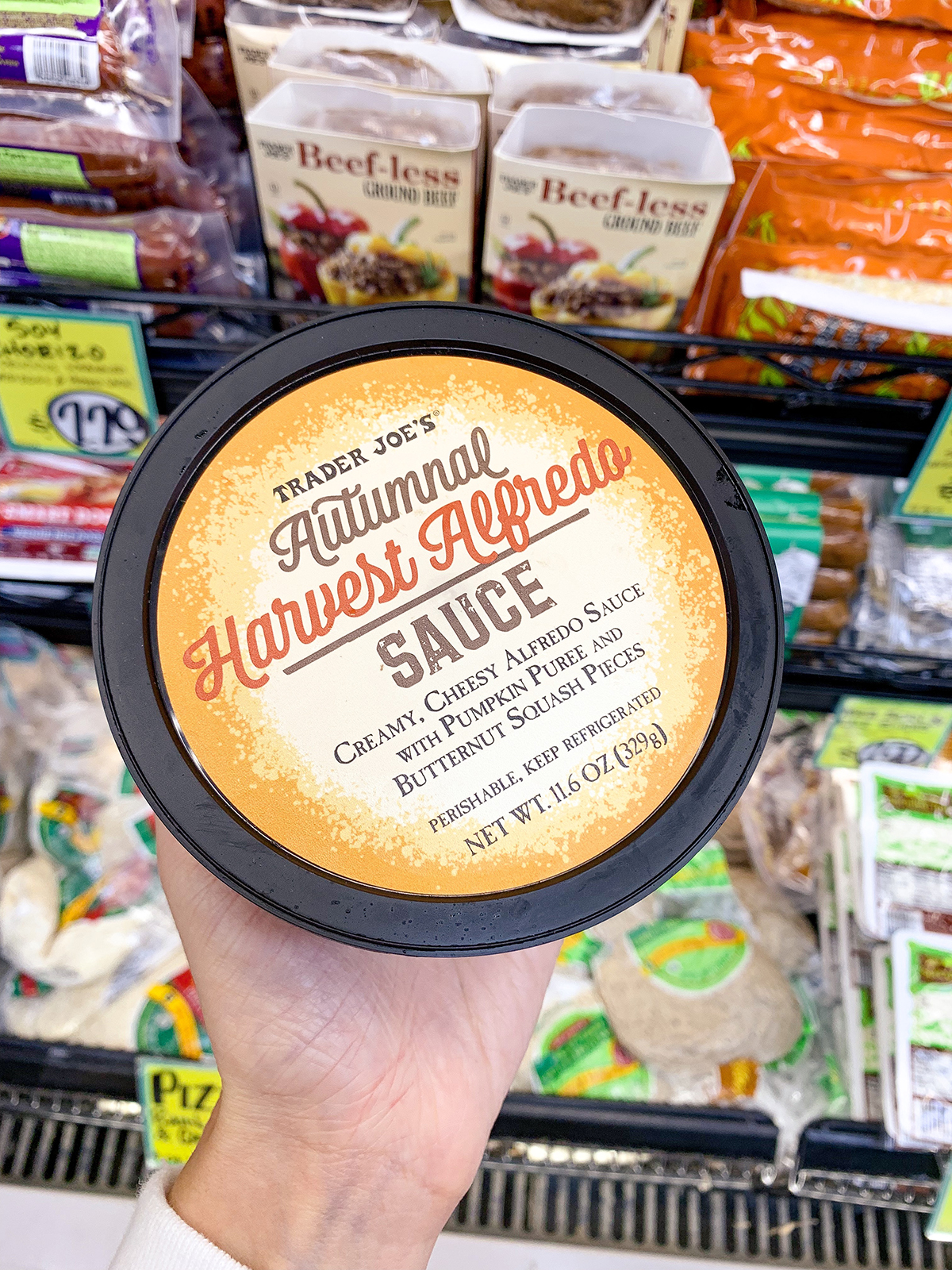 Alrighty so everything else you're about to see were products I spotted in the store that I think y'all might love! As much as I wish I could've bought it all, your girl can only eat so much AND has a wedding dress to fit into in three weeks. Eeeek! Please someone try this pumpkin ravioli and harvest alfredo sauce so I can live vicariously through you!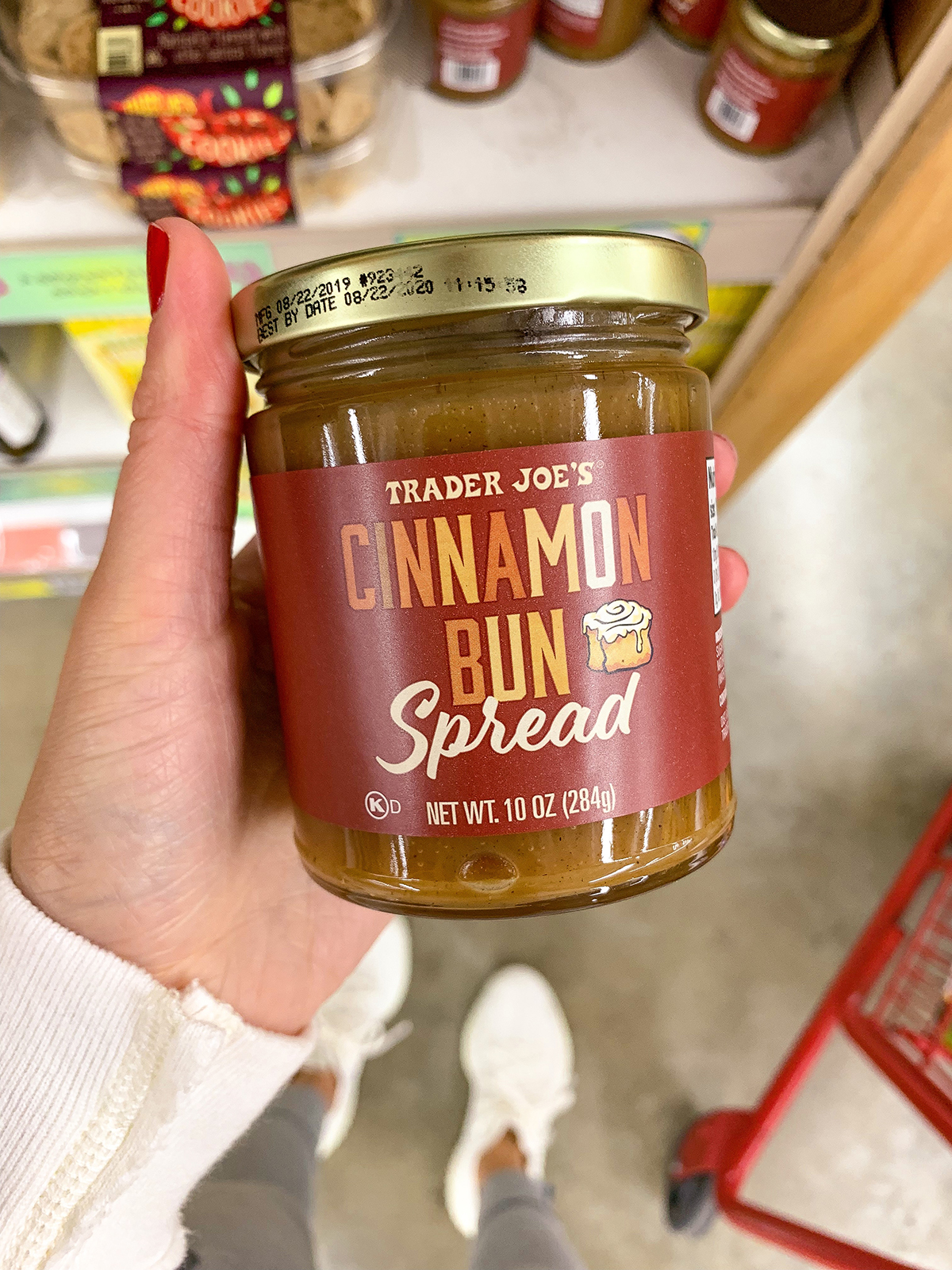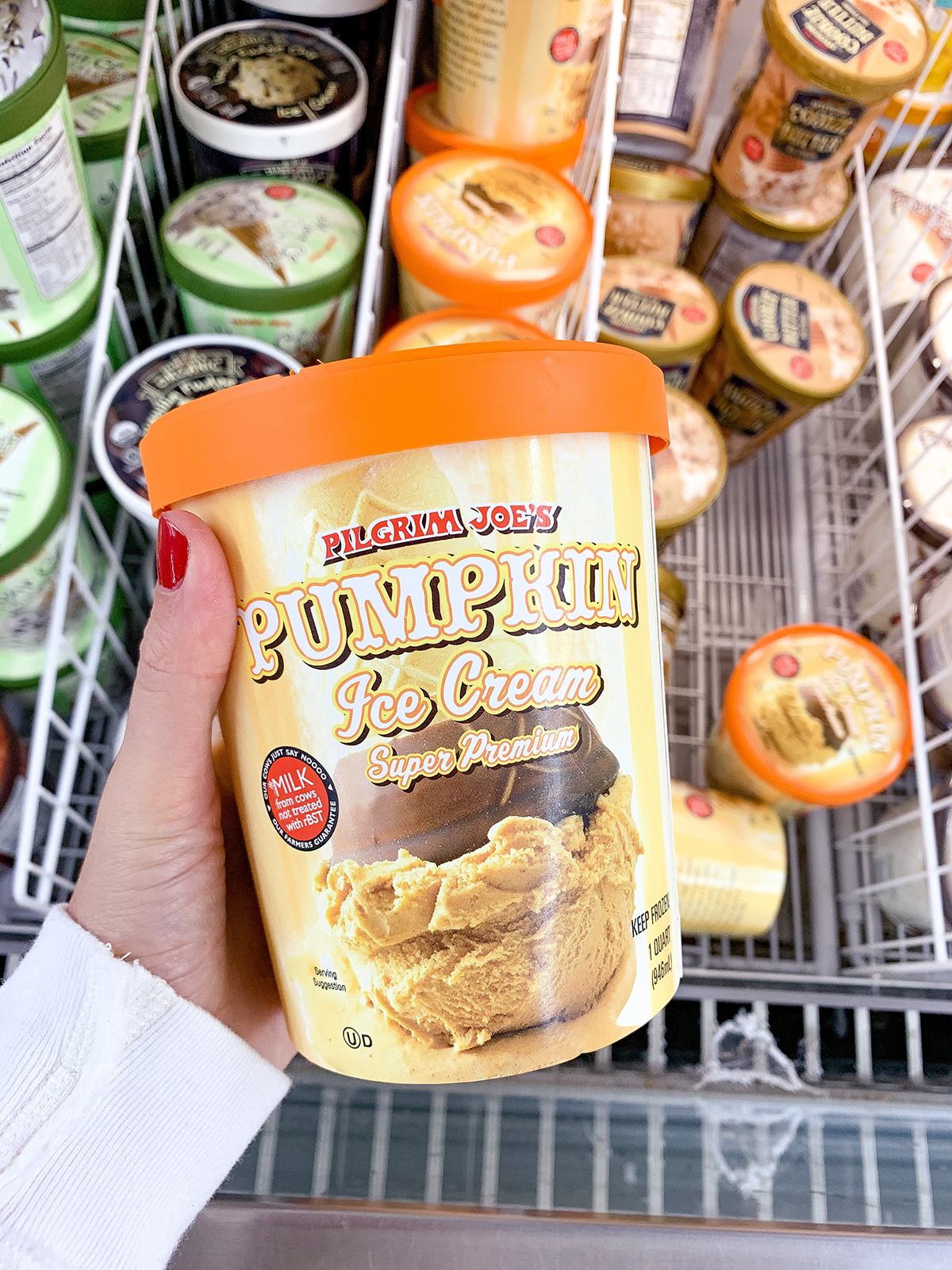 I mean… The options of what you could top with this cinnamon bun spread are endless! Ice cream, pancakes, waffles, croissants, cocktail glass rim… LAWD.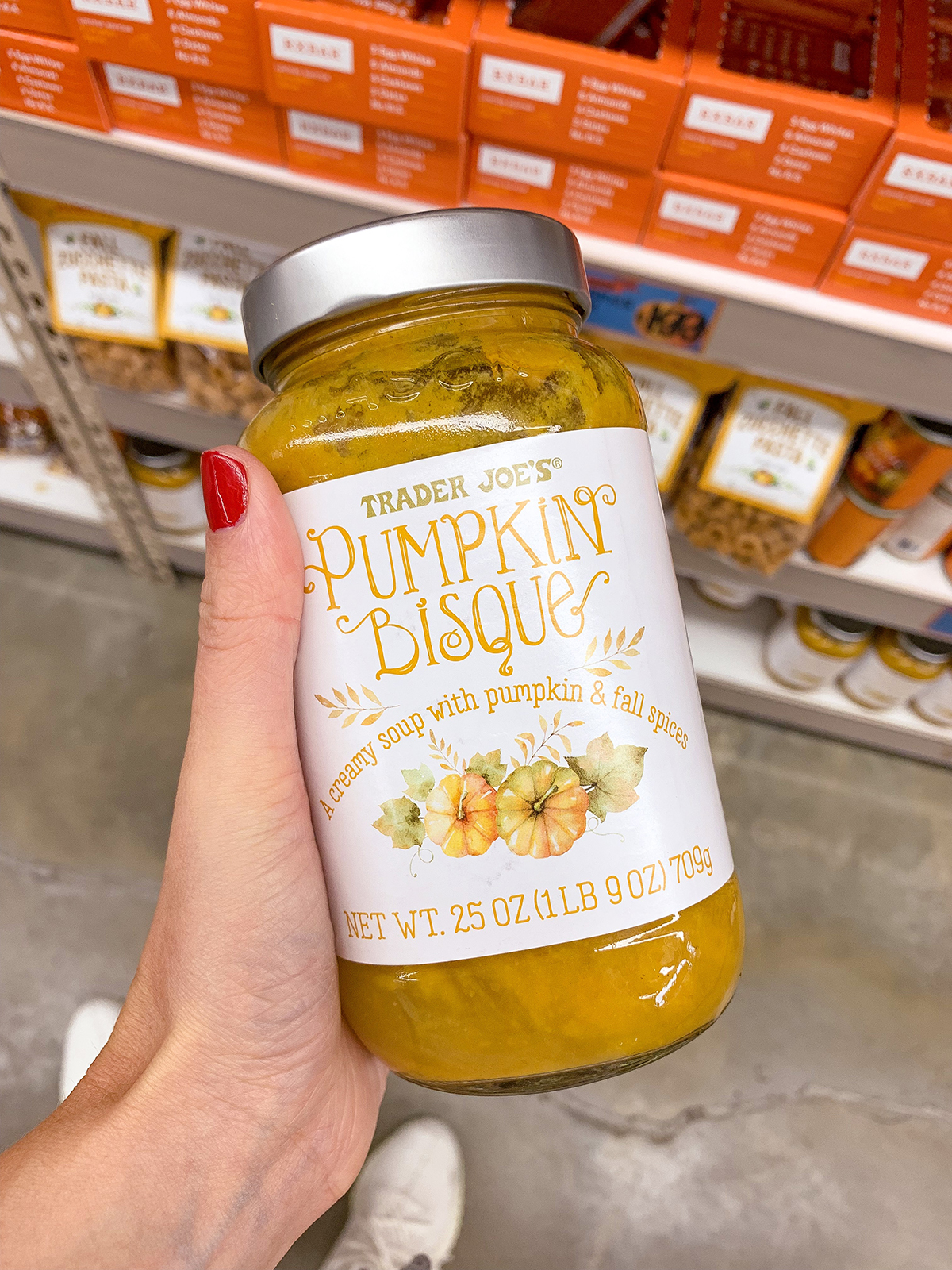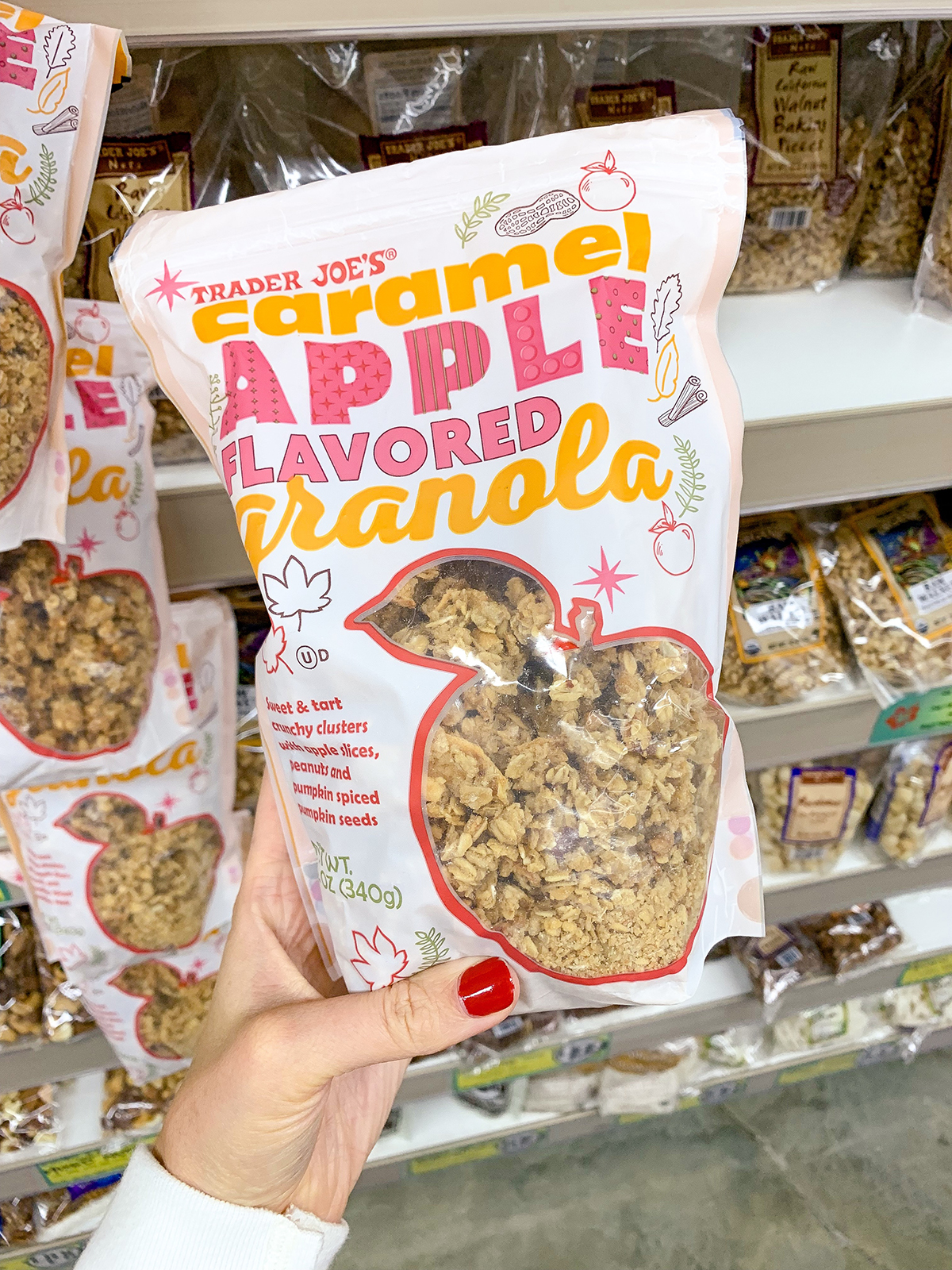 More seasonal goodness! I was really intrigued by the pumpkin bisque, but was worried it might be too sweet. Have any of you tried it???
- Katie