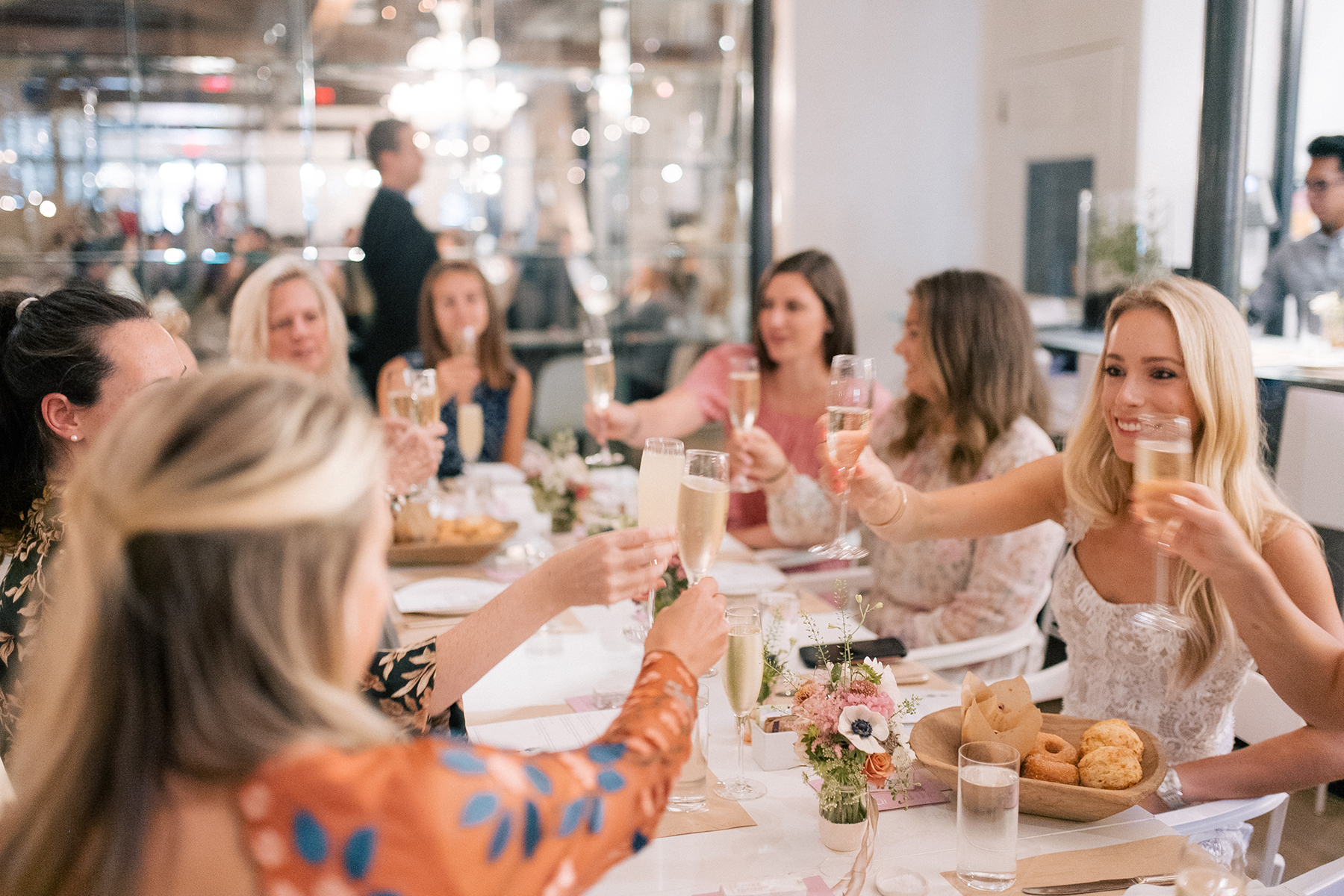 I'm so happy to be able to share these photos from my bridal shower with y'all! My aunt Jen, grandma and mom hosted it for me at one of my favorite restaurants in the city and it was truly the sweetest day. It was really the first time that all the women on both sides of my family, Nick's family, along with all my close girlfriends had ever been together in the same place. That aspect alone made the shower even more special for me!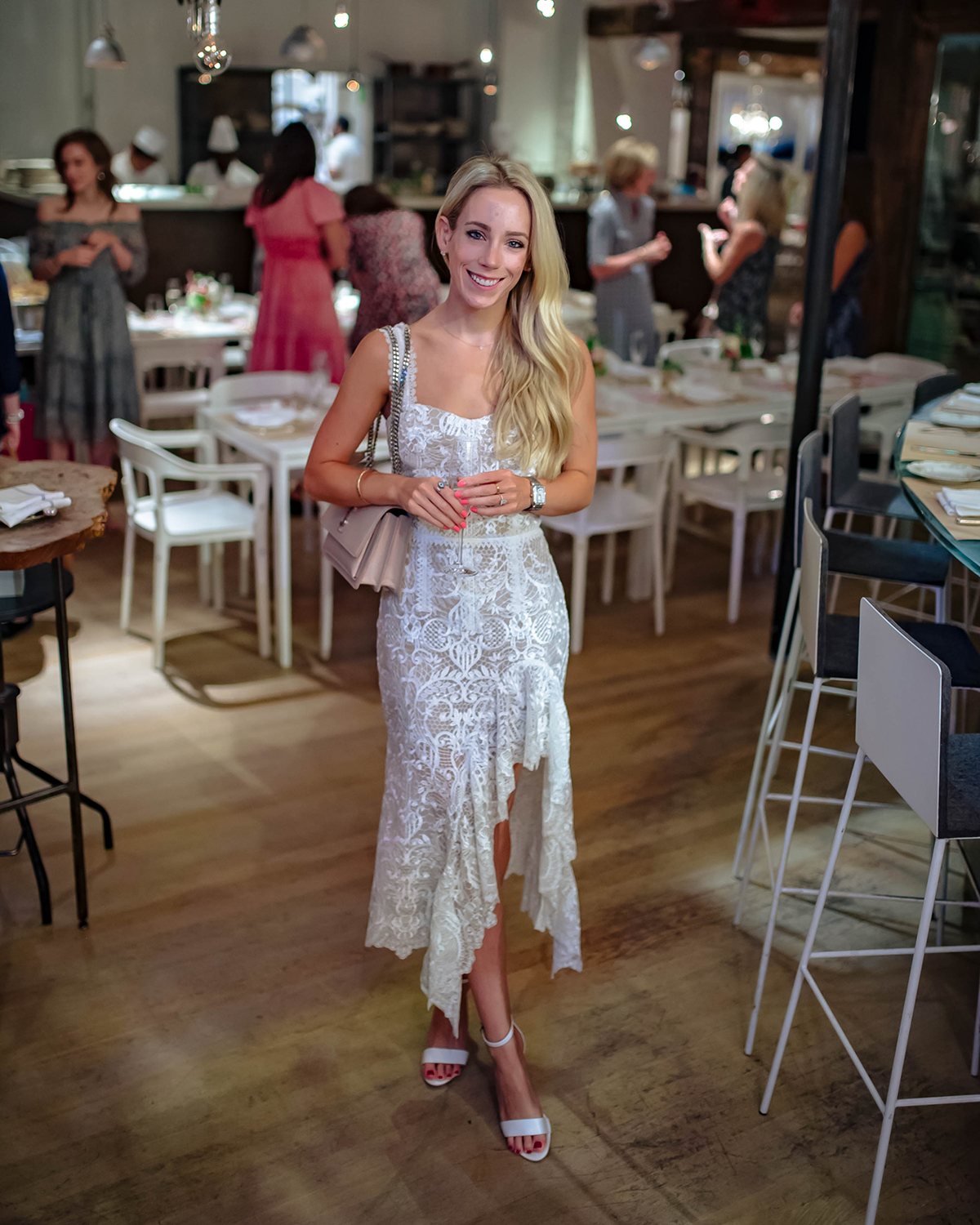 OUTFIT DETAILS // White Lace Midi Dress | White Ankle Strap Sandals | Saint Laurent Bag | Michele Watch
I am obsessed with the dress that I wore and highly recommend it if you're in need of one for a wedding event. It was incredibly comfortable, flattering in photos and the material is wrinkle-resistant. I didn't even have to steam it!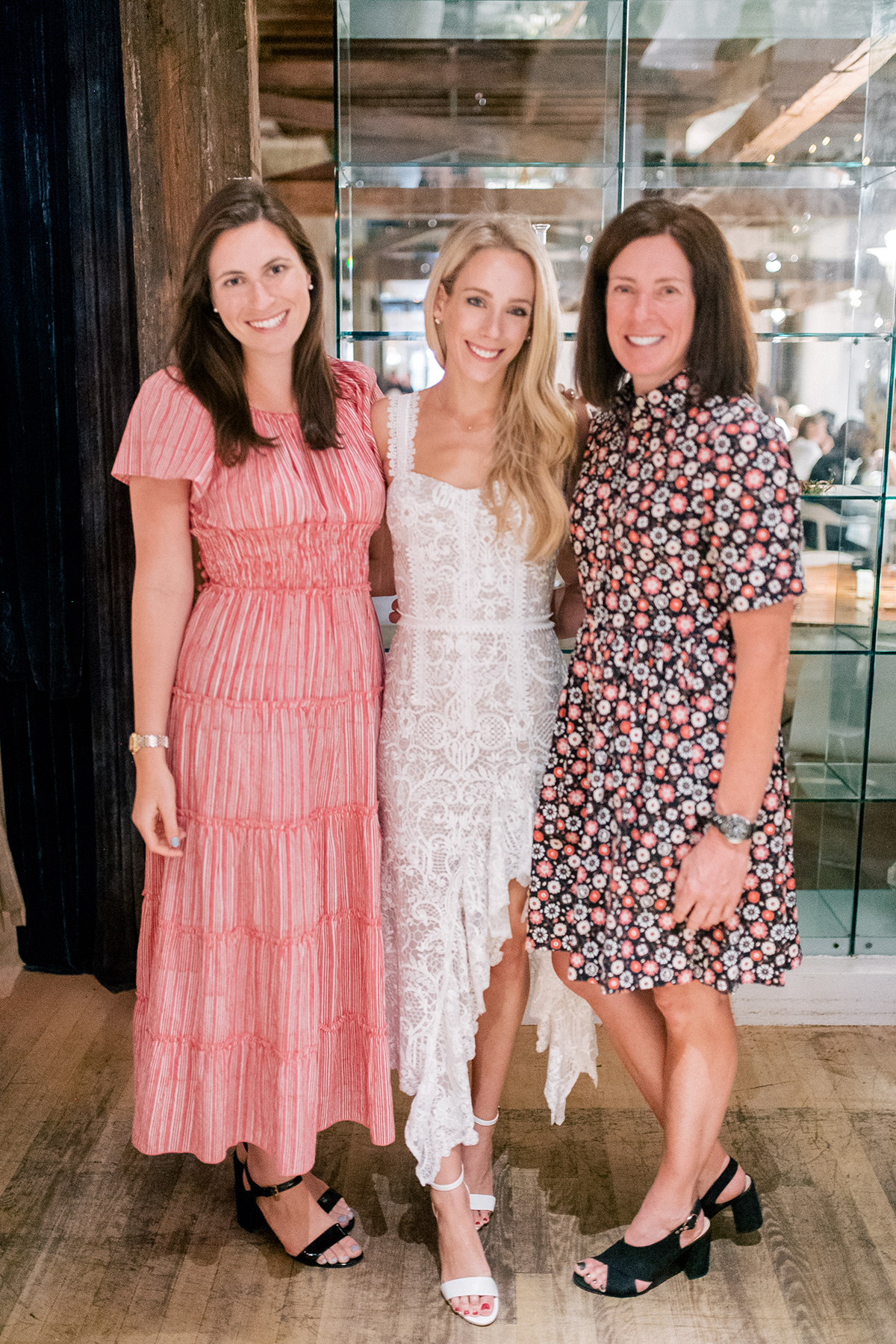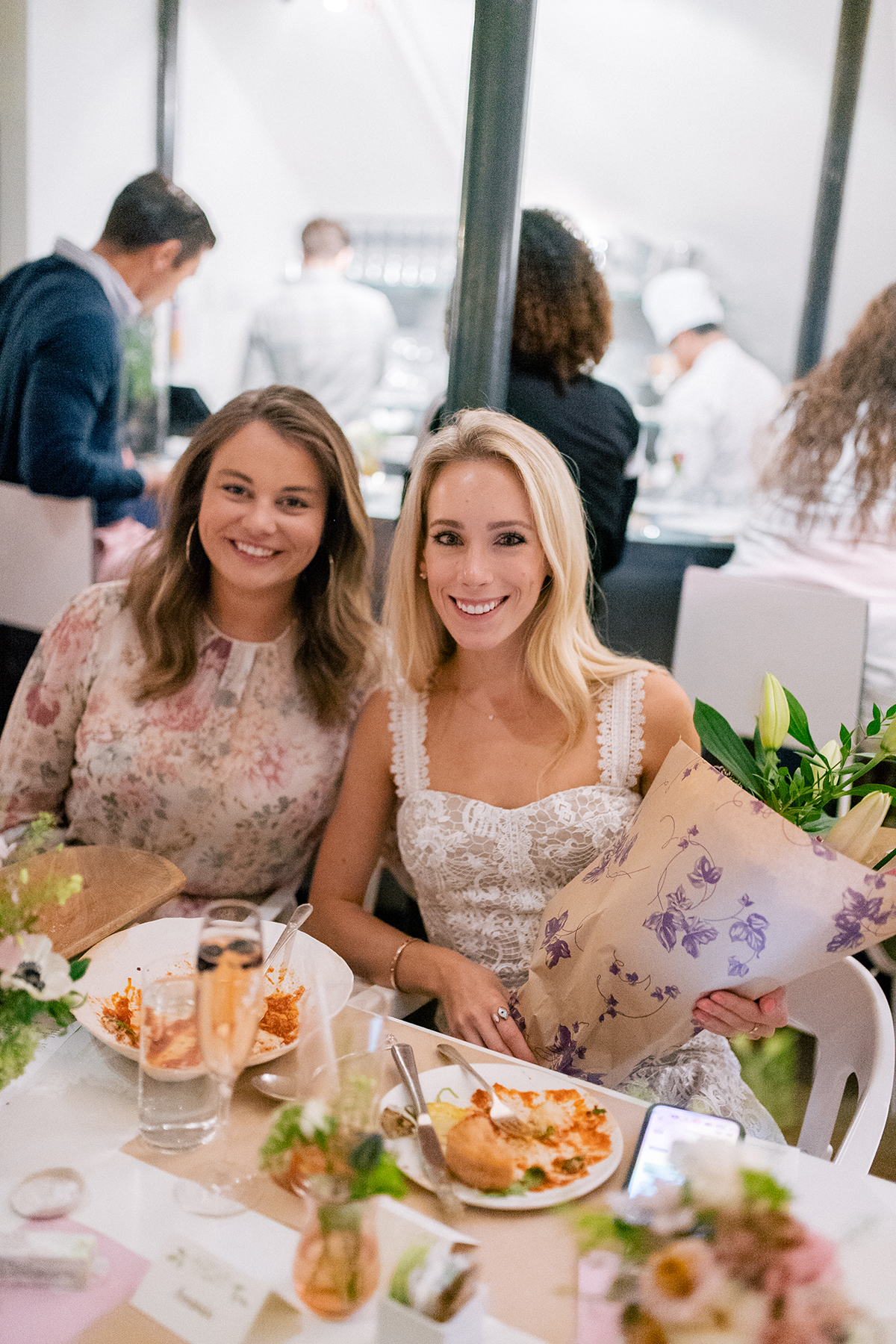 Snapped with my cousin Georgie, Aunt Jen and my Maid of Honor Allie 💗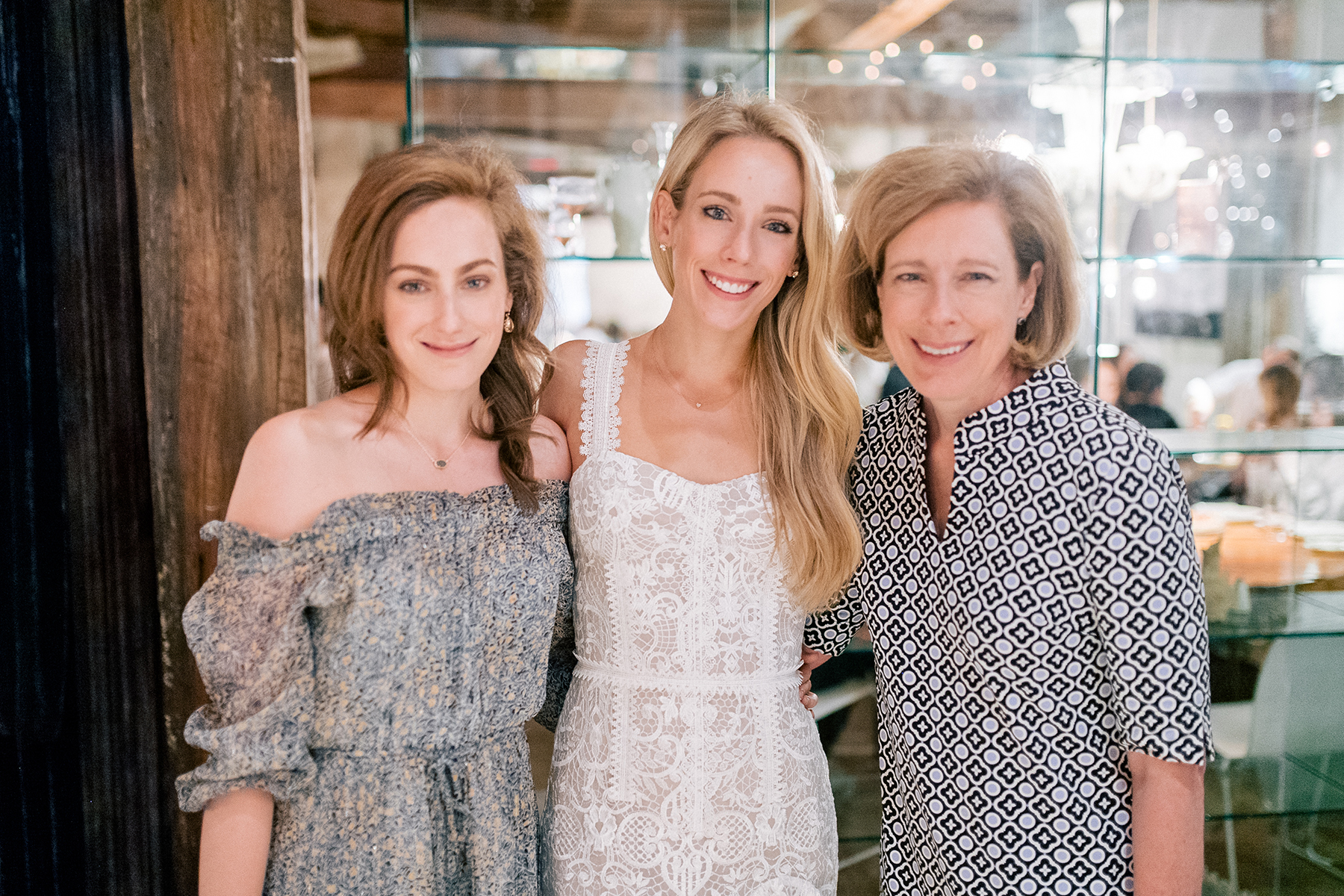 And here with my mom and sister Brooke!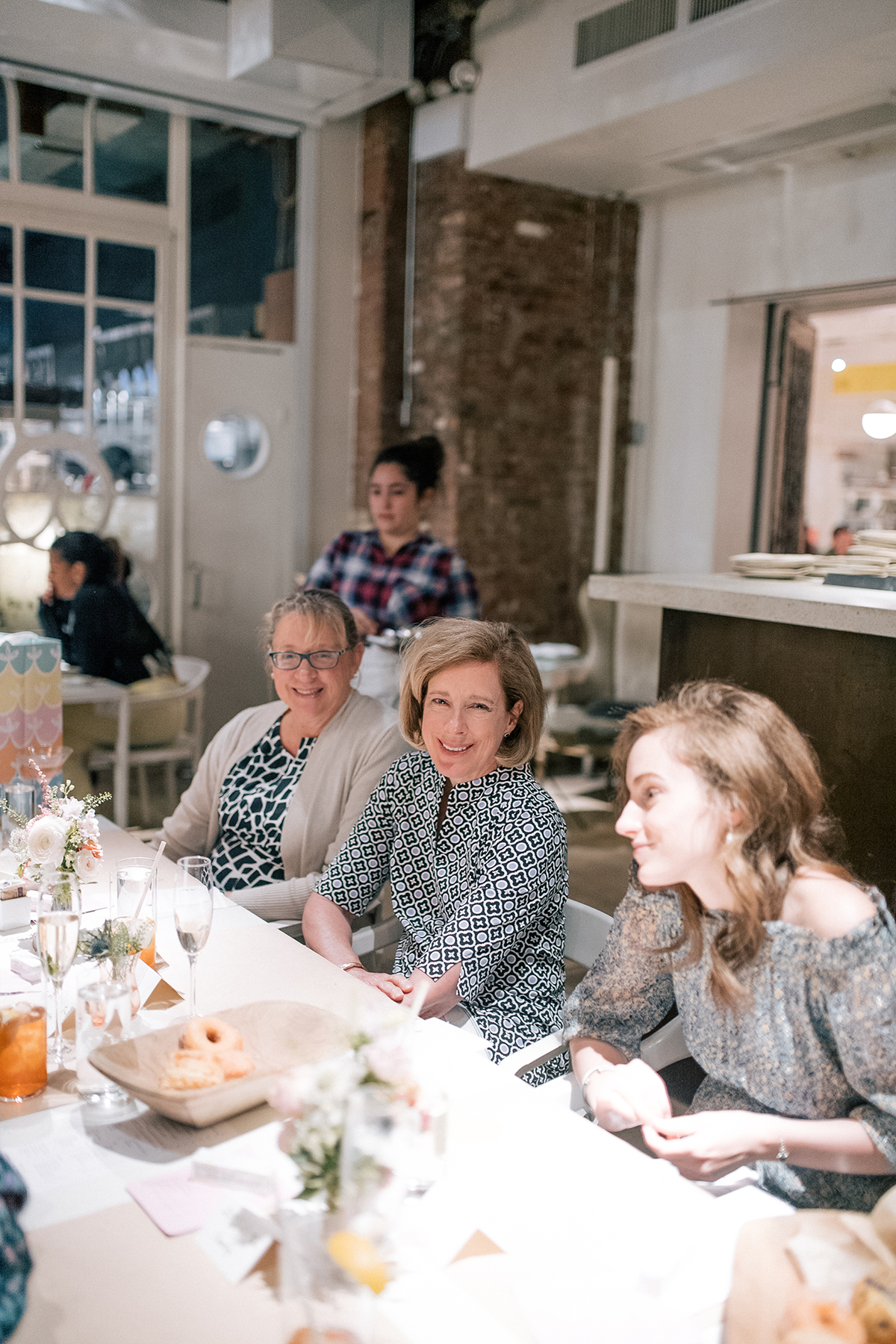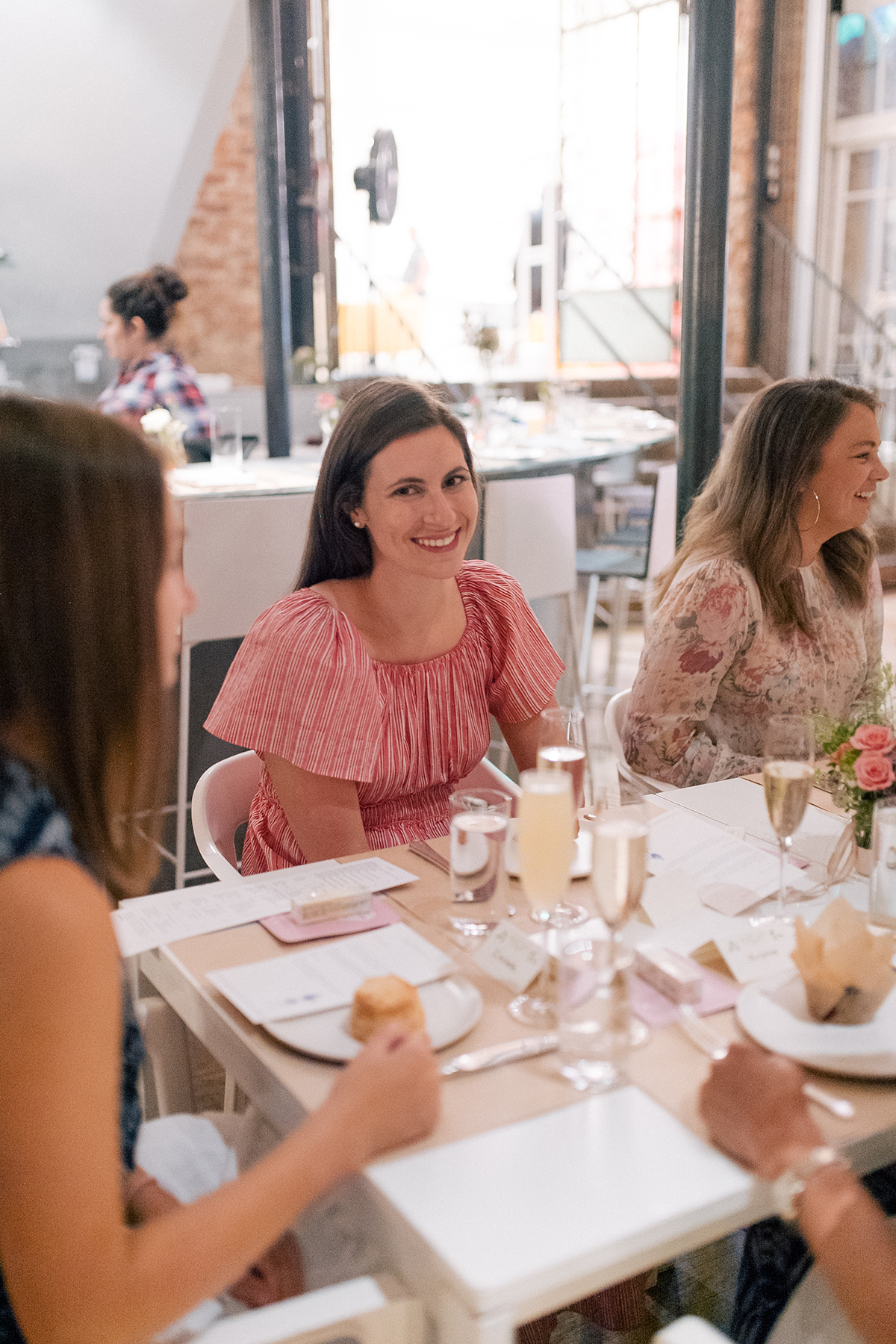 I swear my Aunt Jen must have been an event planner in a past life. She took the lead on figuring out everything from the menu to the florals with the team at ABC Kitchen. I told my family from the beginning that I didn't want an over-the-top shower; just something simple and sweet where I'd be able to easily interact with everyone and of course eat some yummy food. I think they did an amazing job! 🙂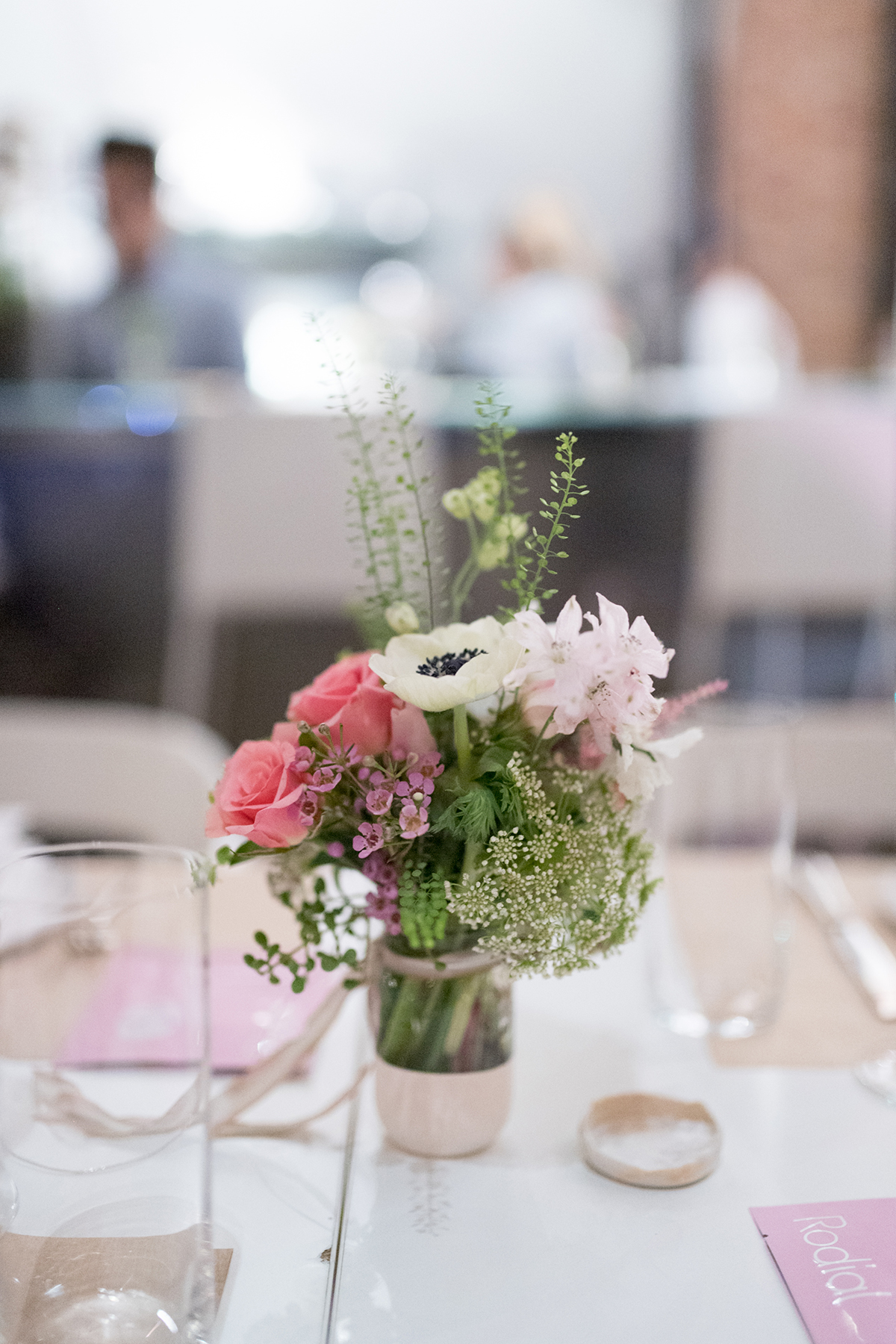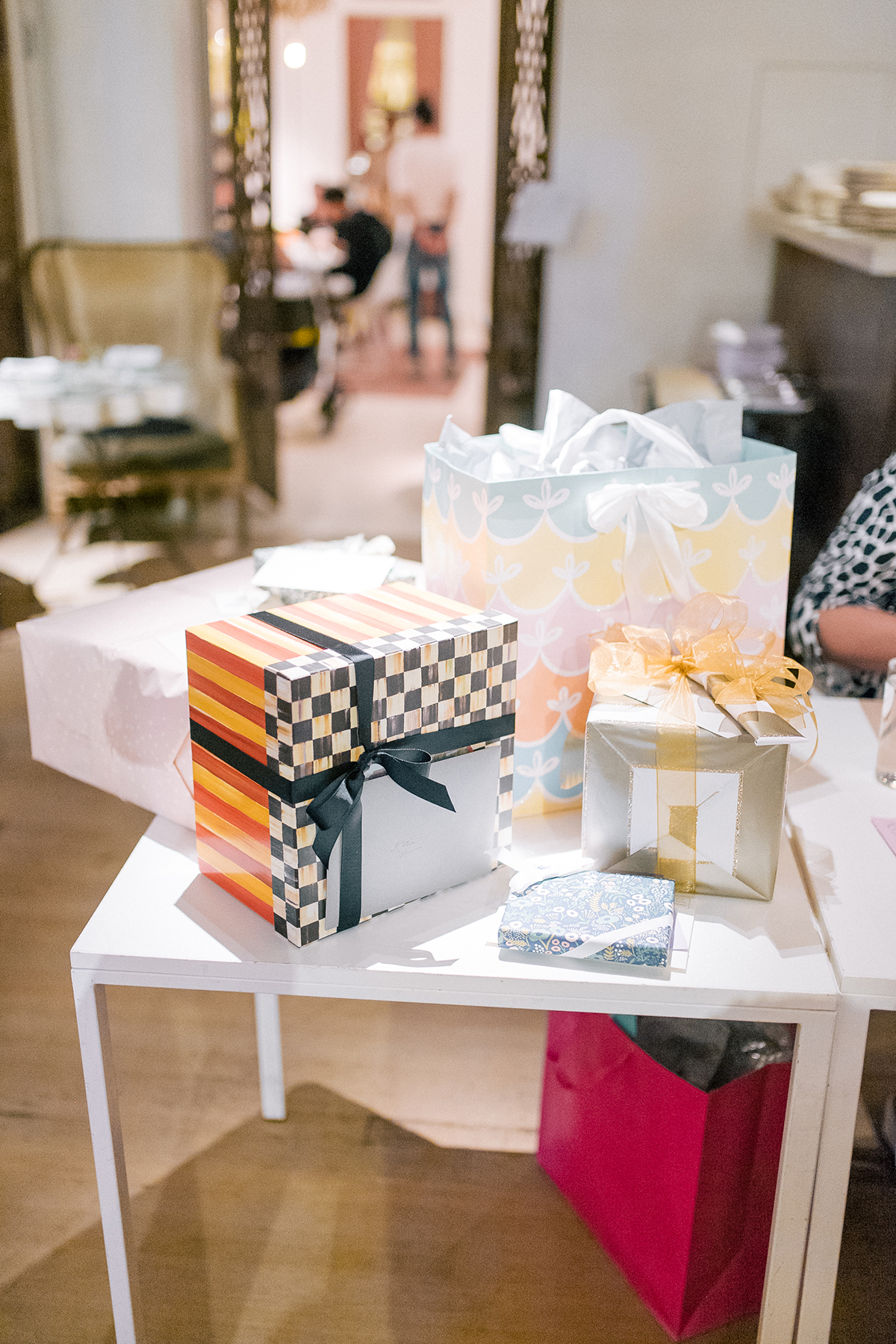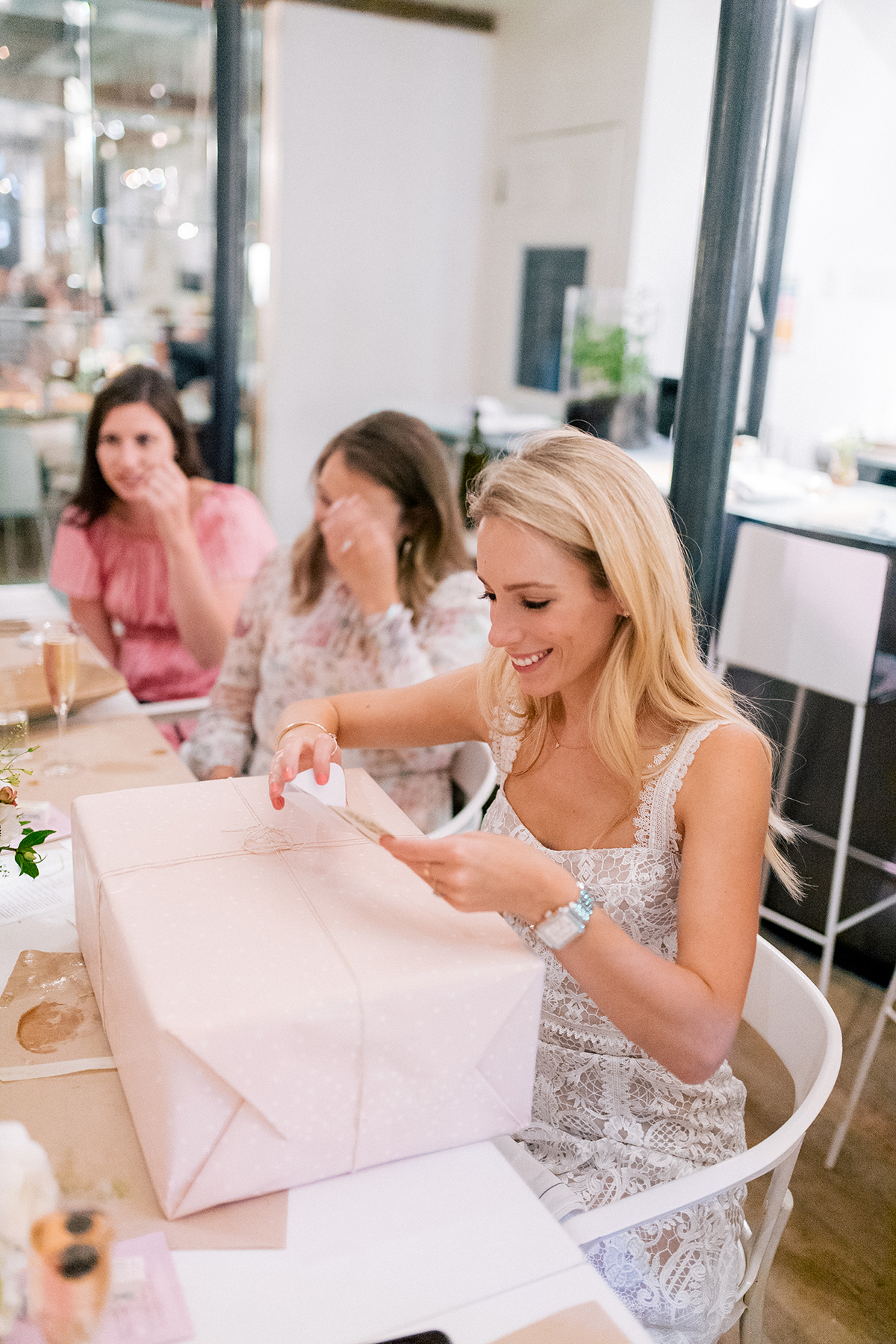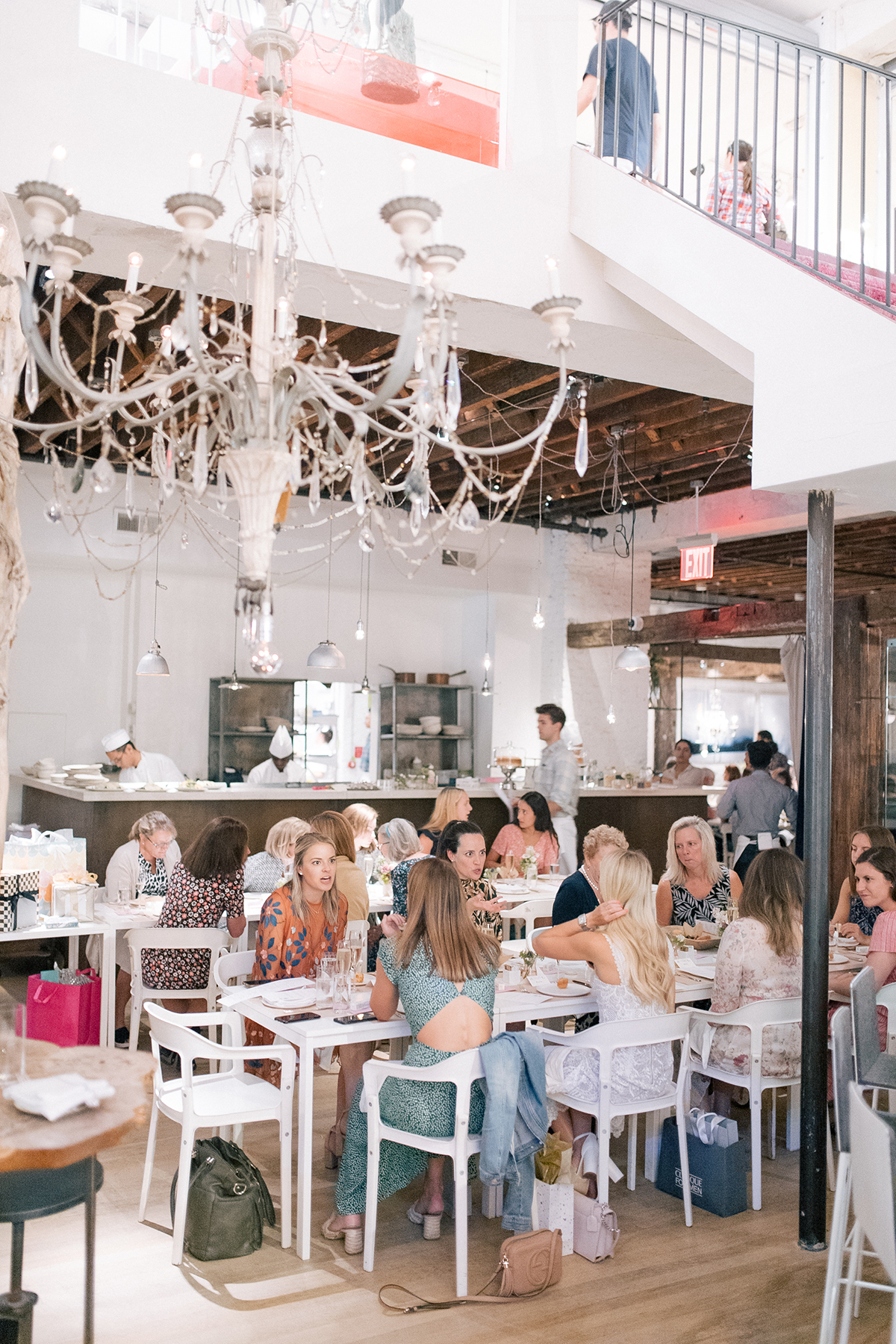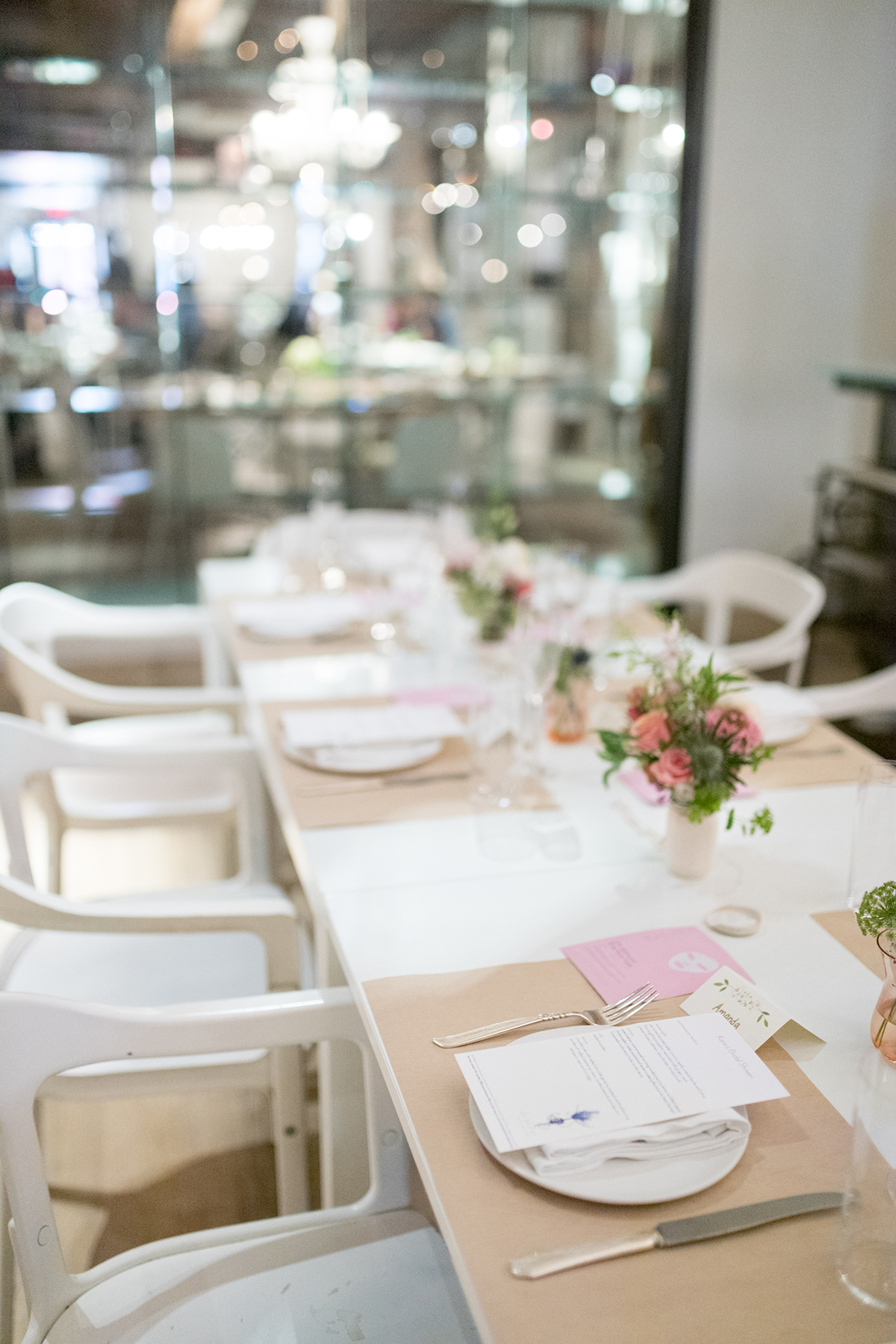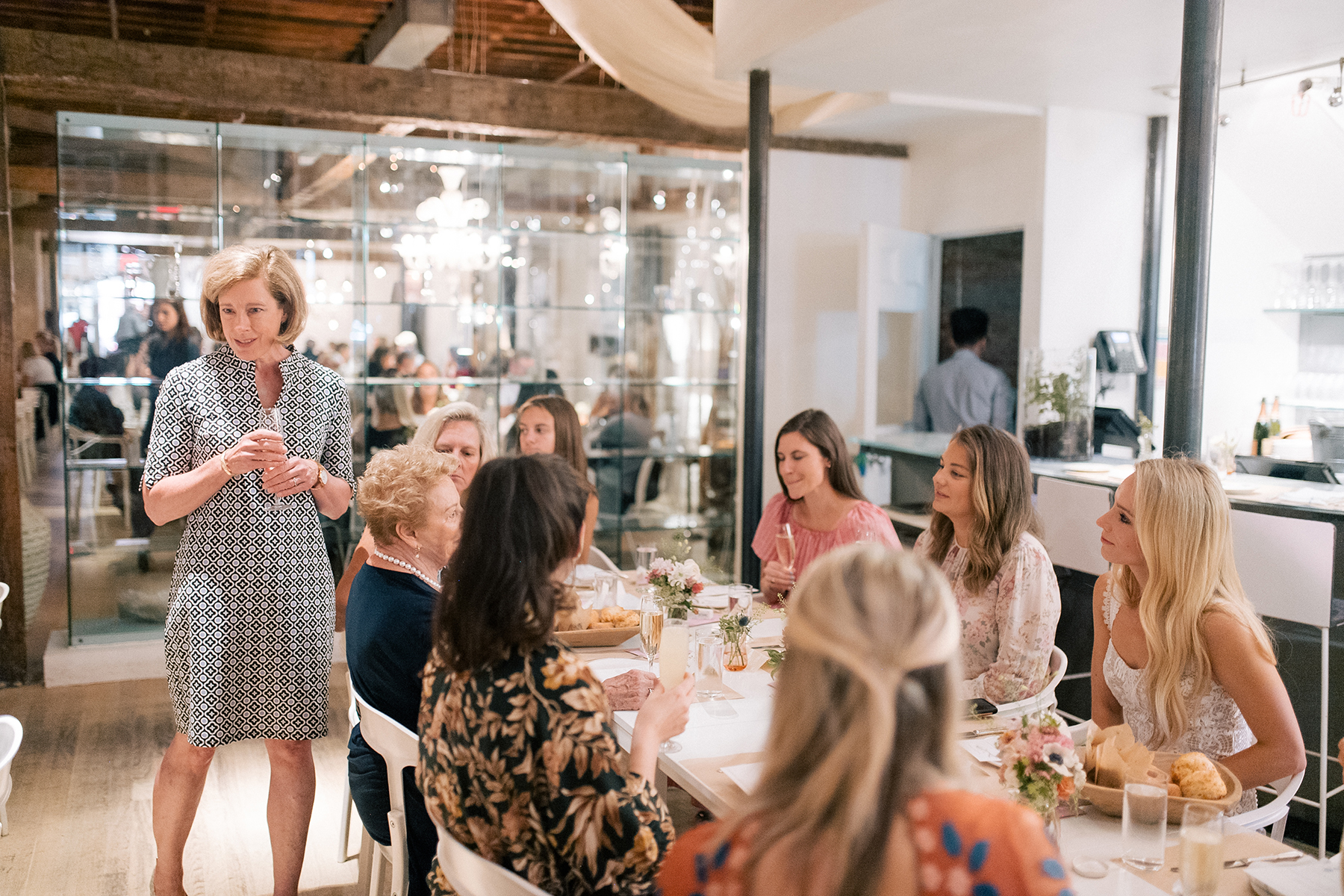 Here you can see my mom giving a little congratulations speech. Isn't she so cute??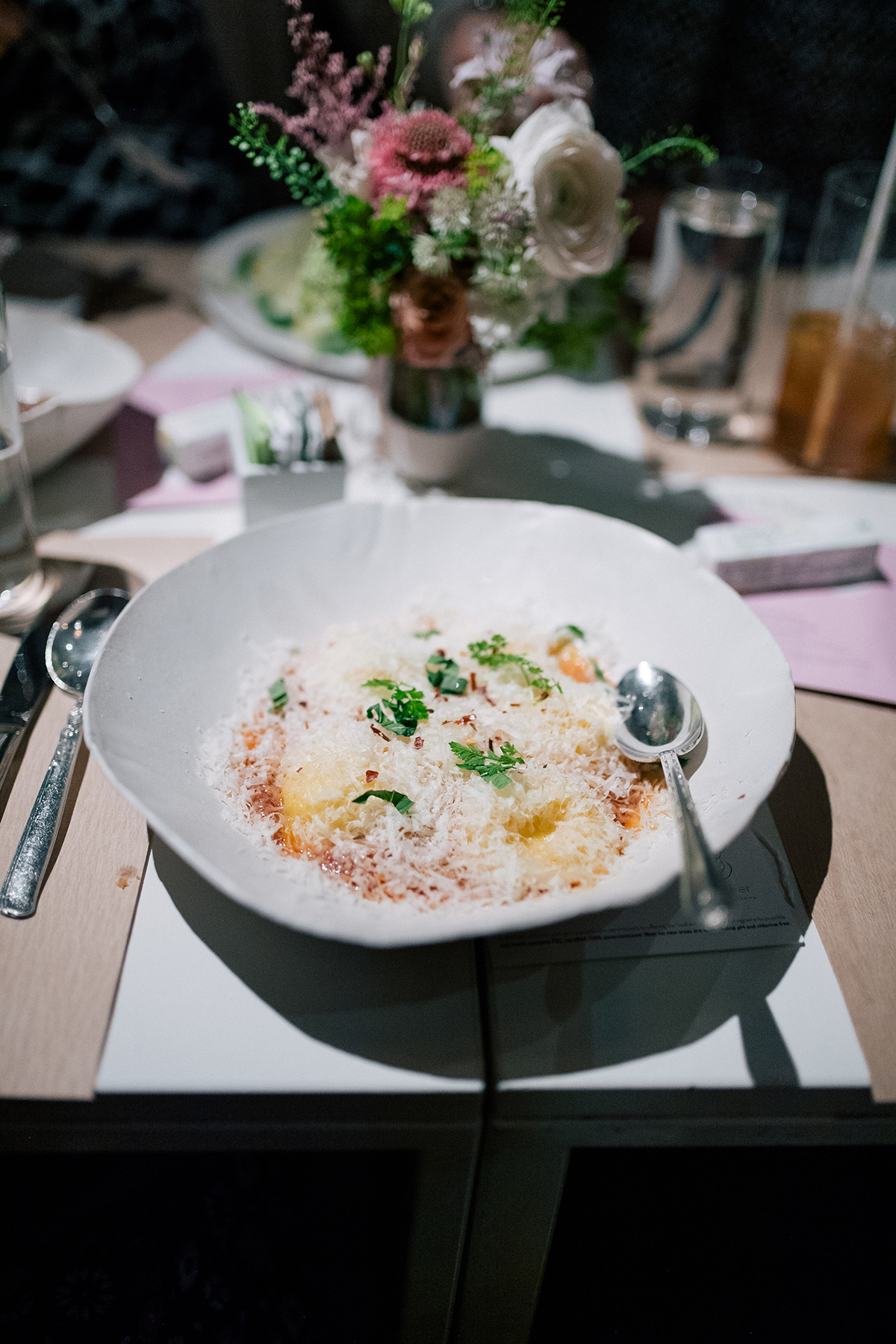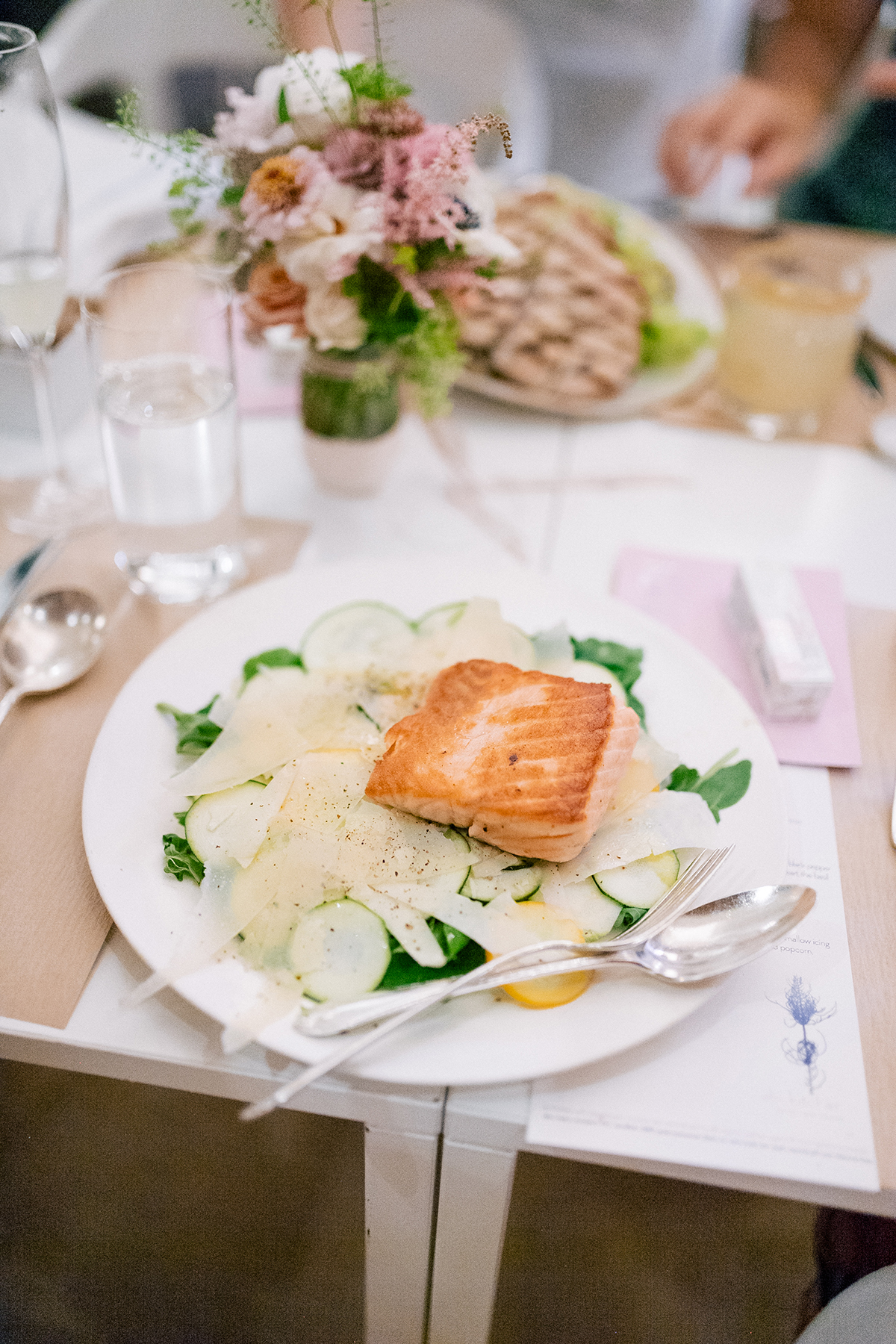 My family knows me well because the menu included so many of my favorite things: donuts, avocado, tuna sashimi, calamari, cheese ravioli, chocolate cake, SALTED CARAMEL ICE CREAM SUNDAES… Ugh I'm drooling again just thinking about the food!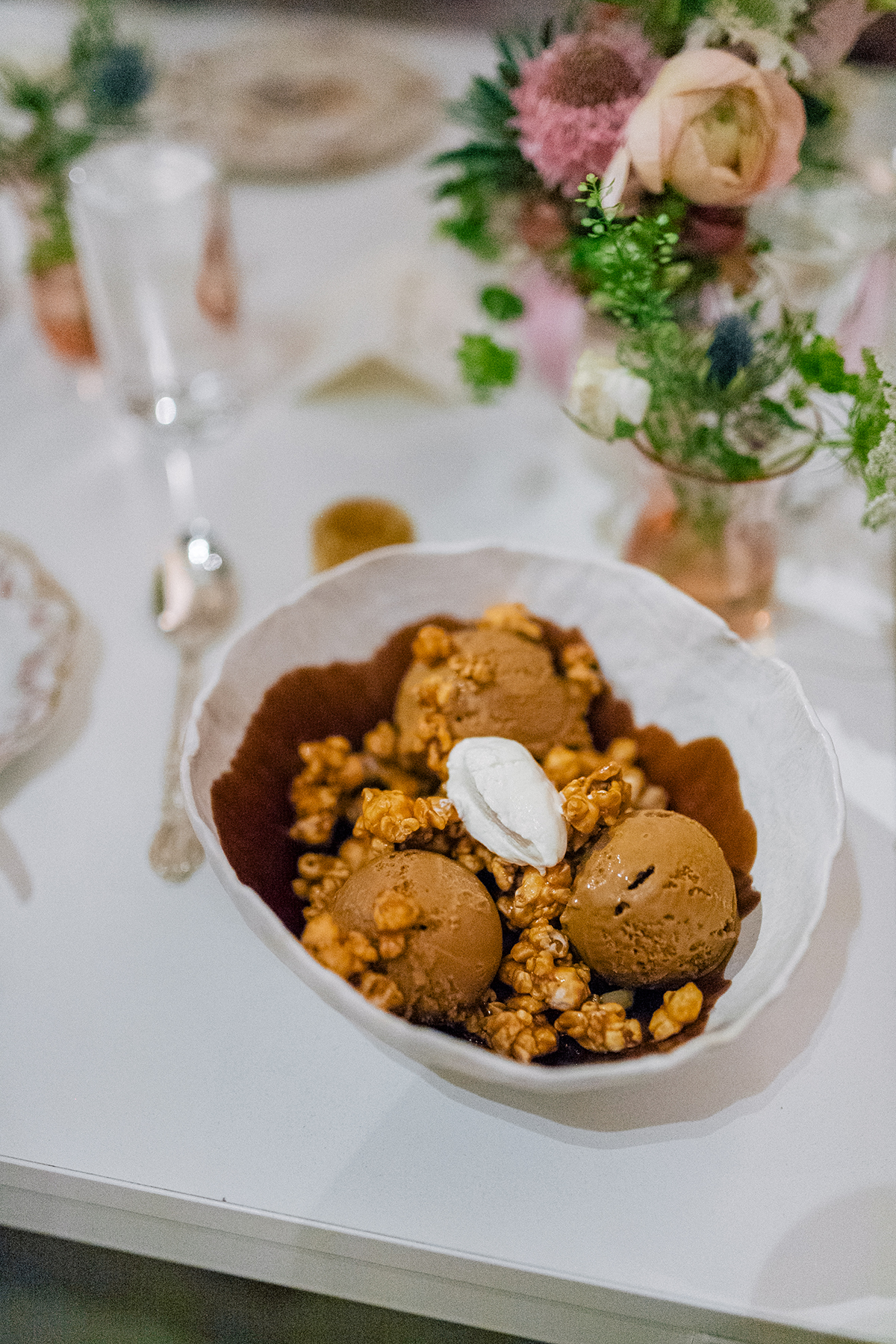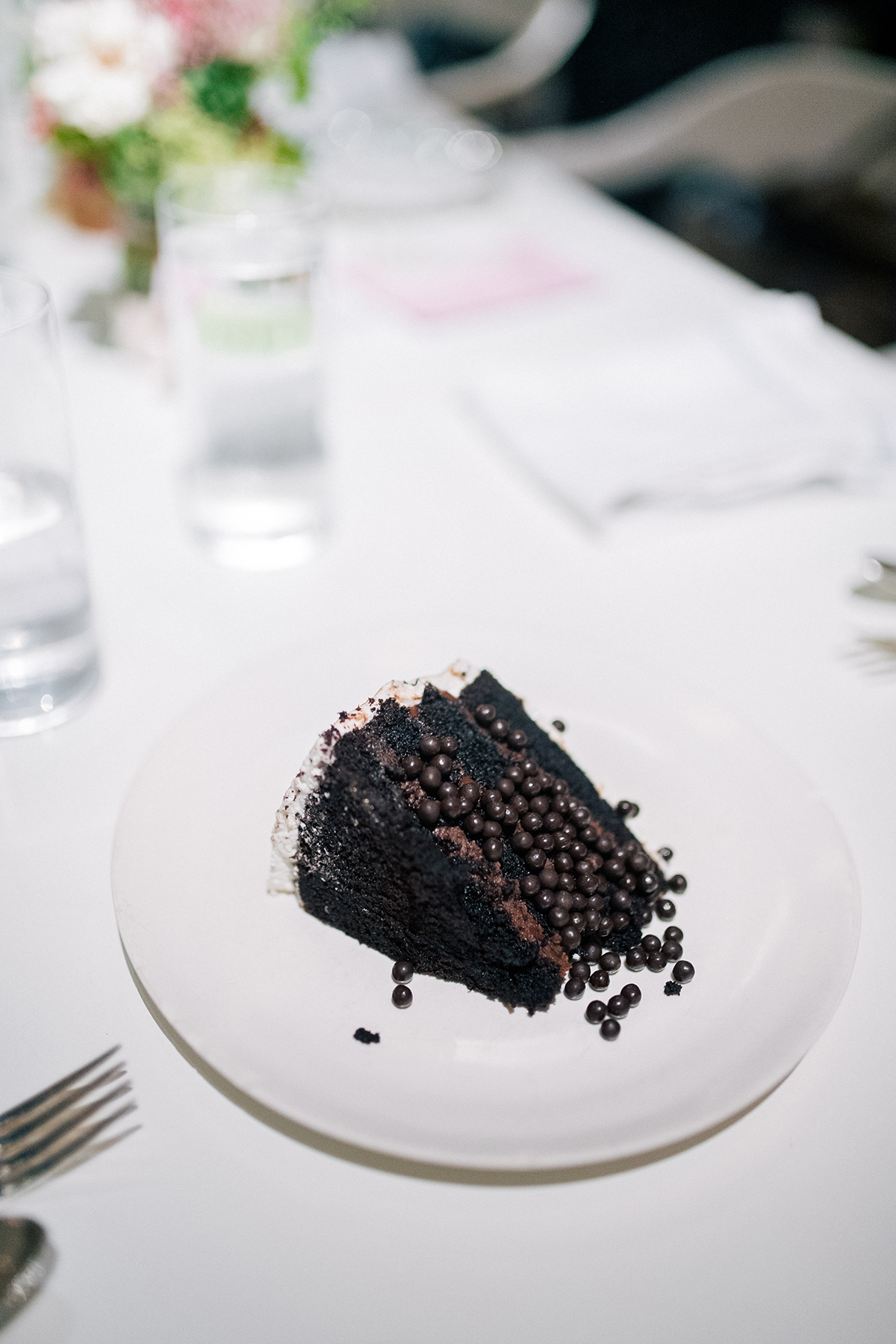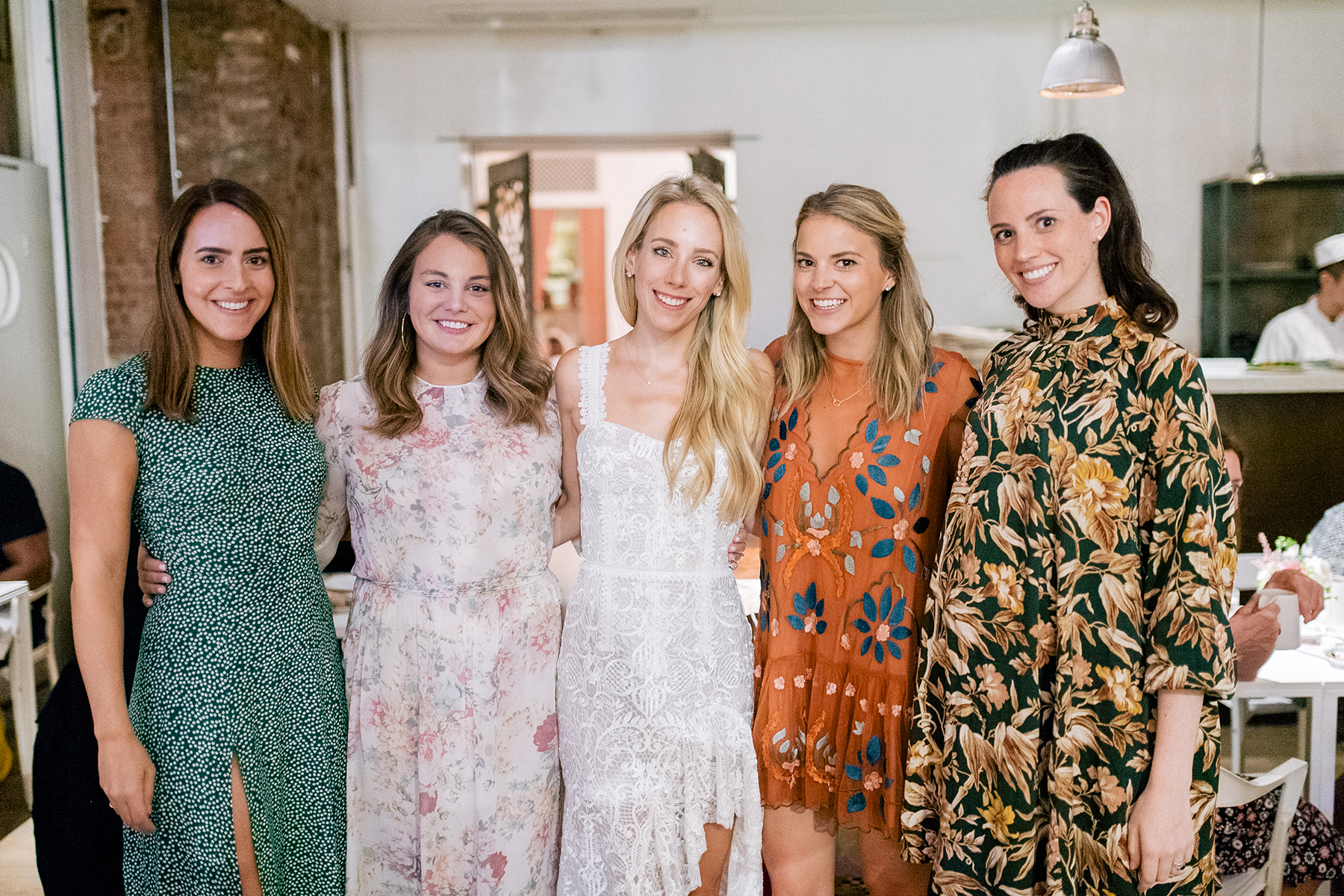 All my favorites girls! From left to right: my Maid of Honor Allie, Carly, Kendall and my best gf from college, Amanda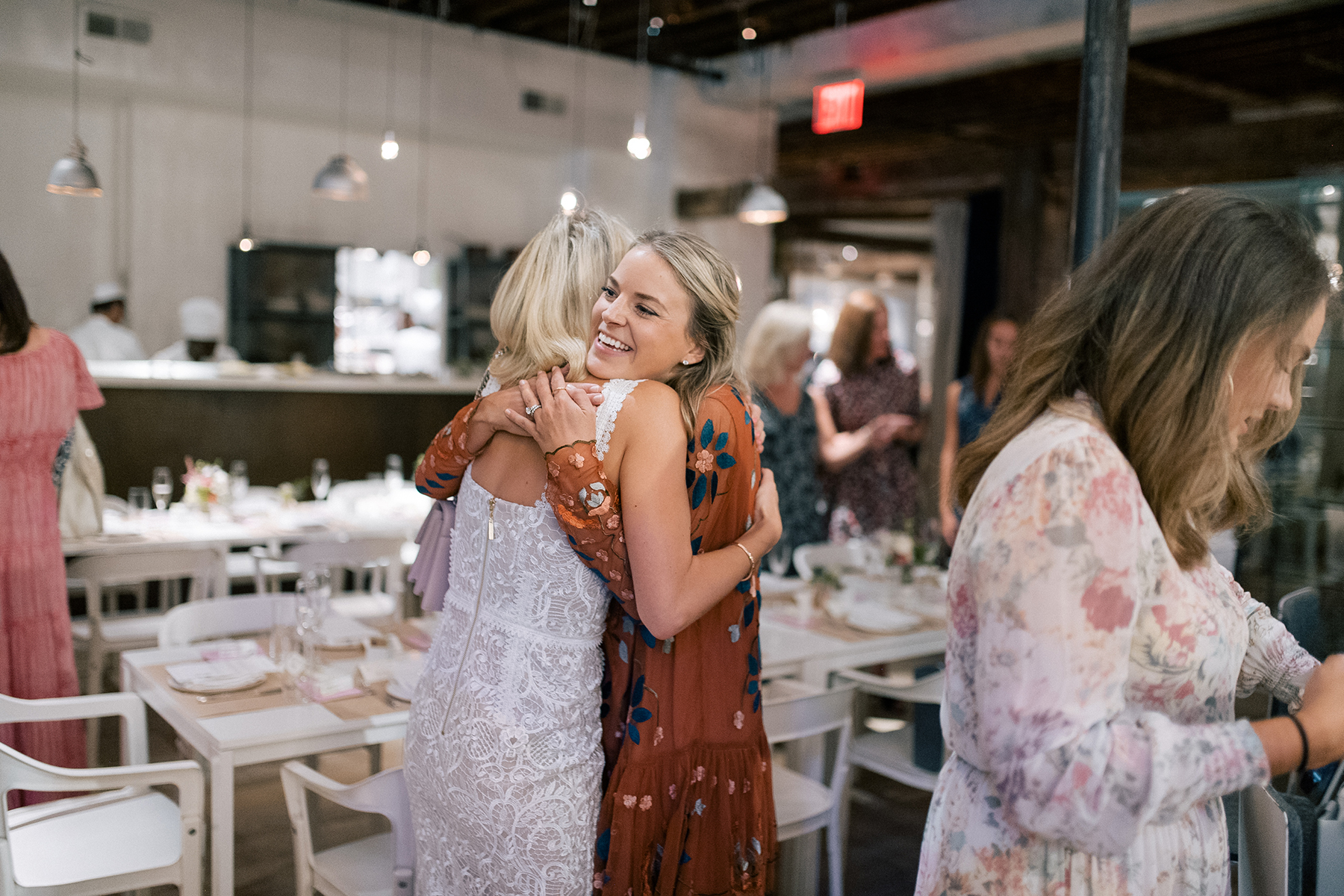 Here are some more party pictures! Shoutout to my girl Carter for capturing these for me 🙂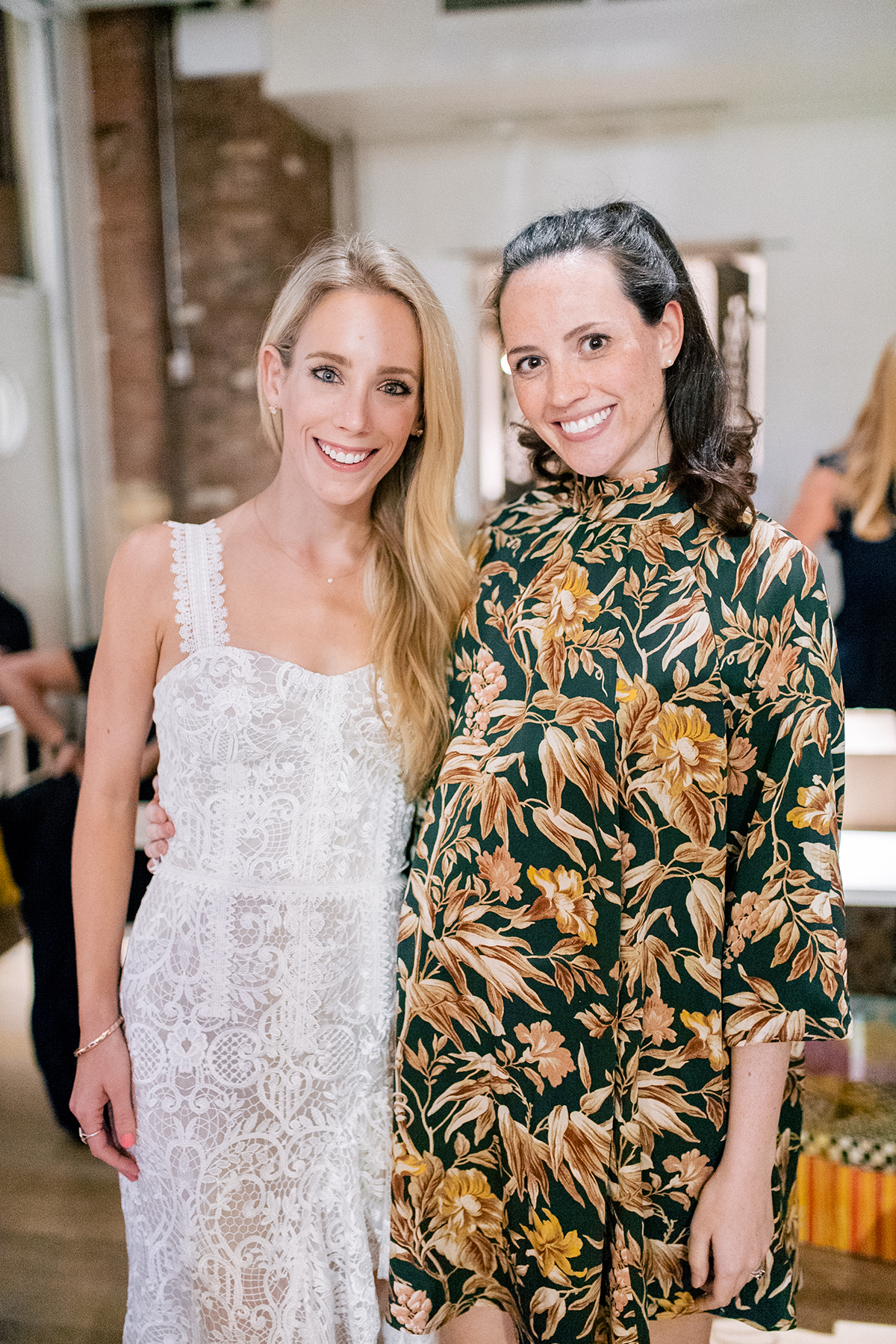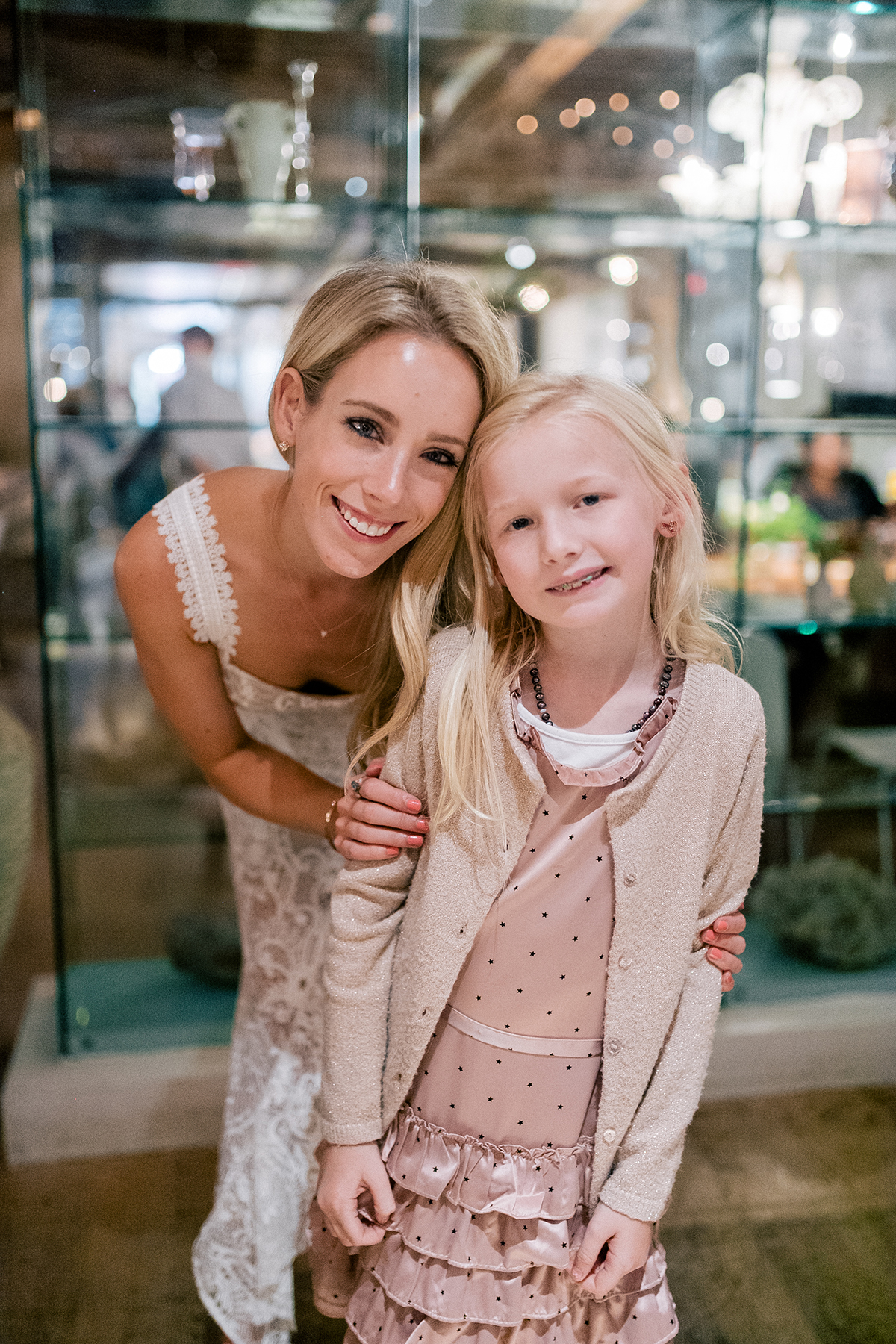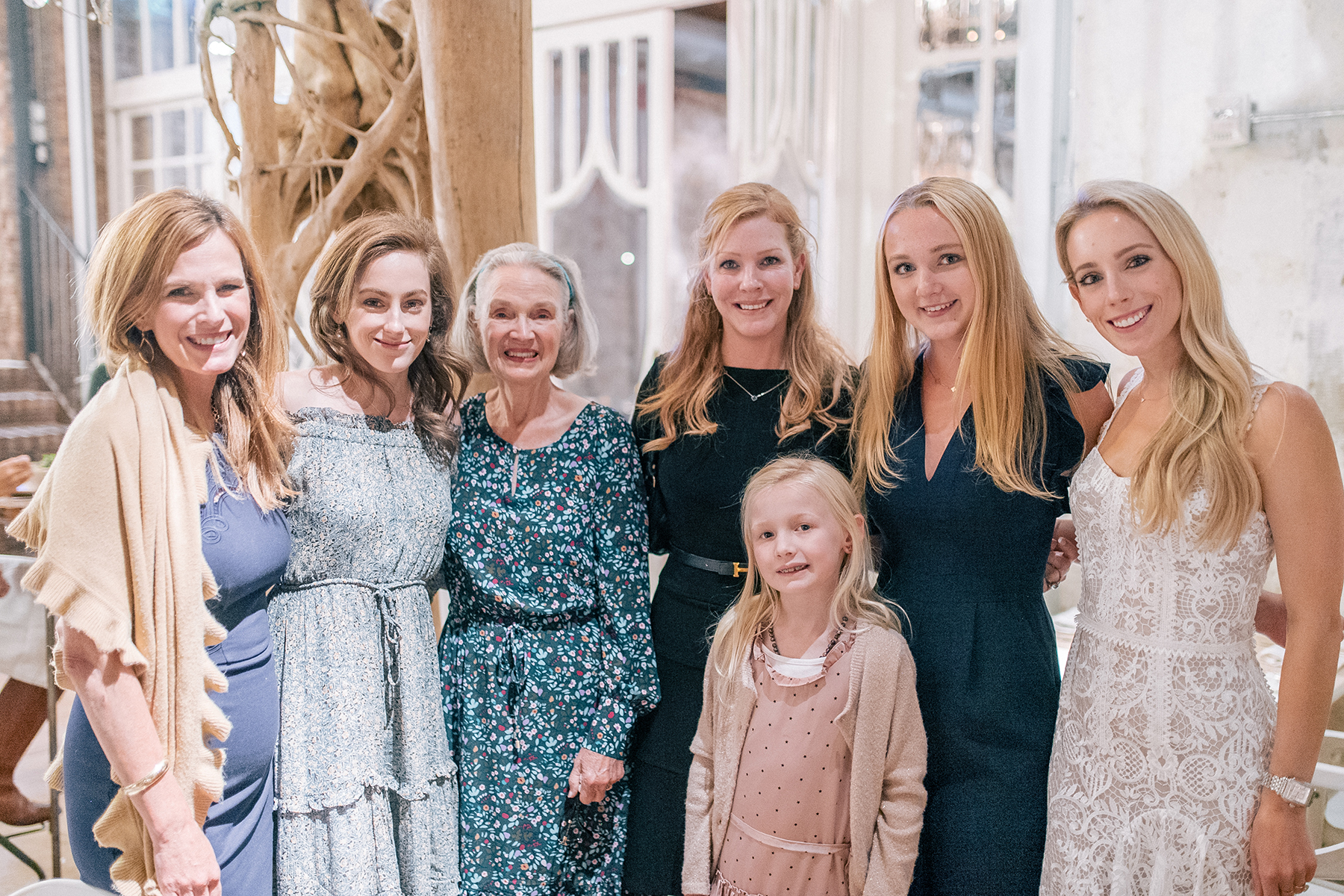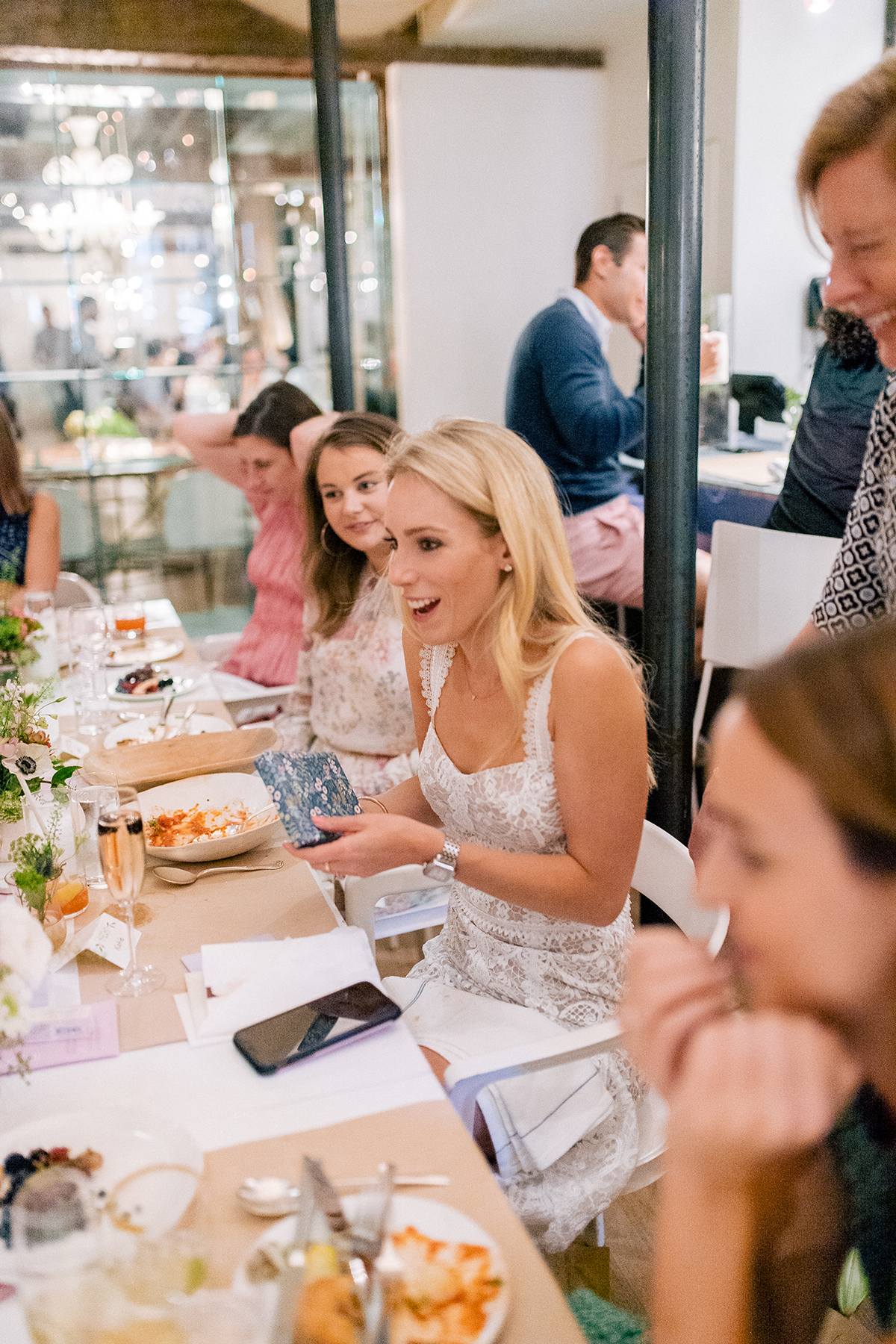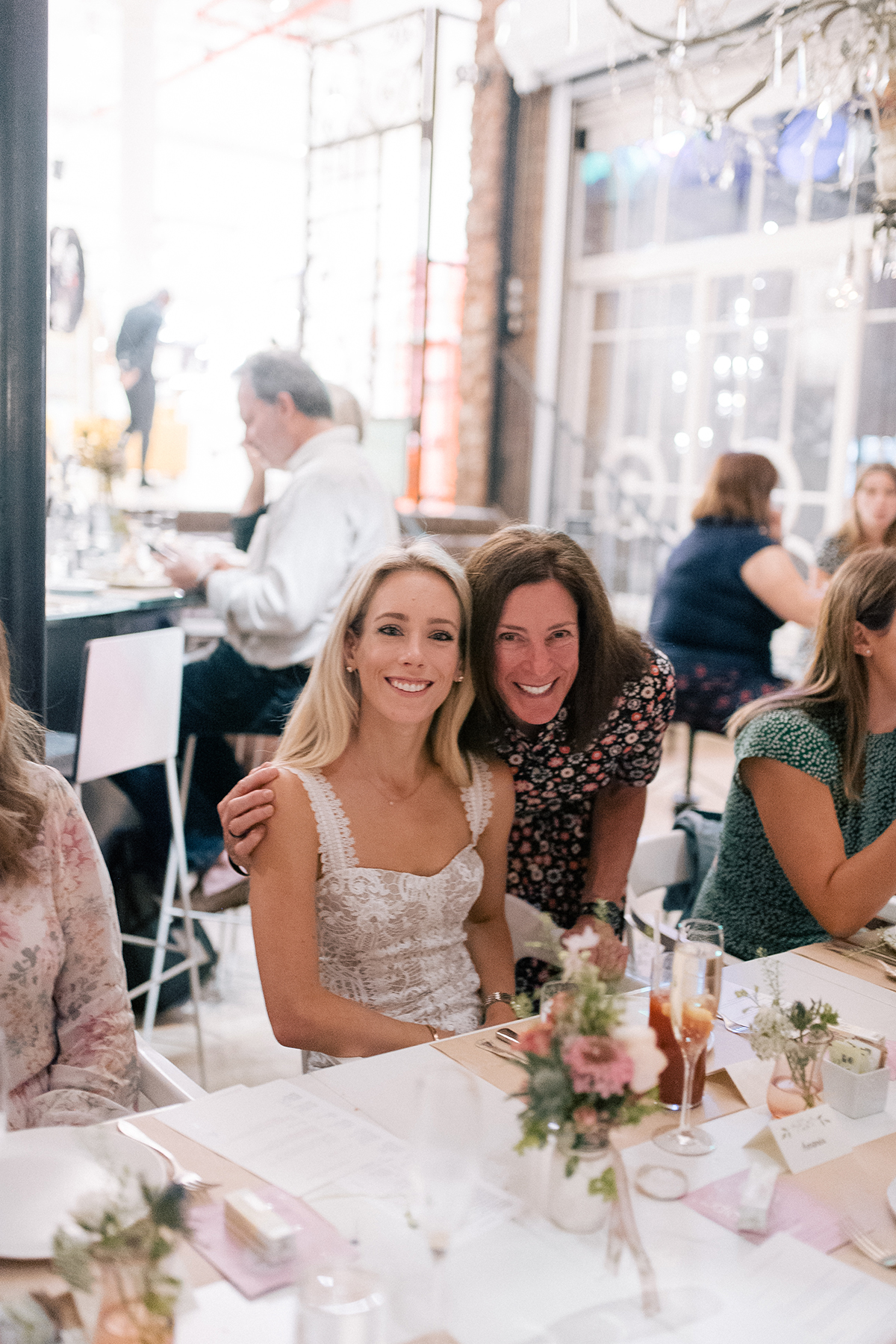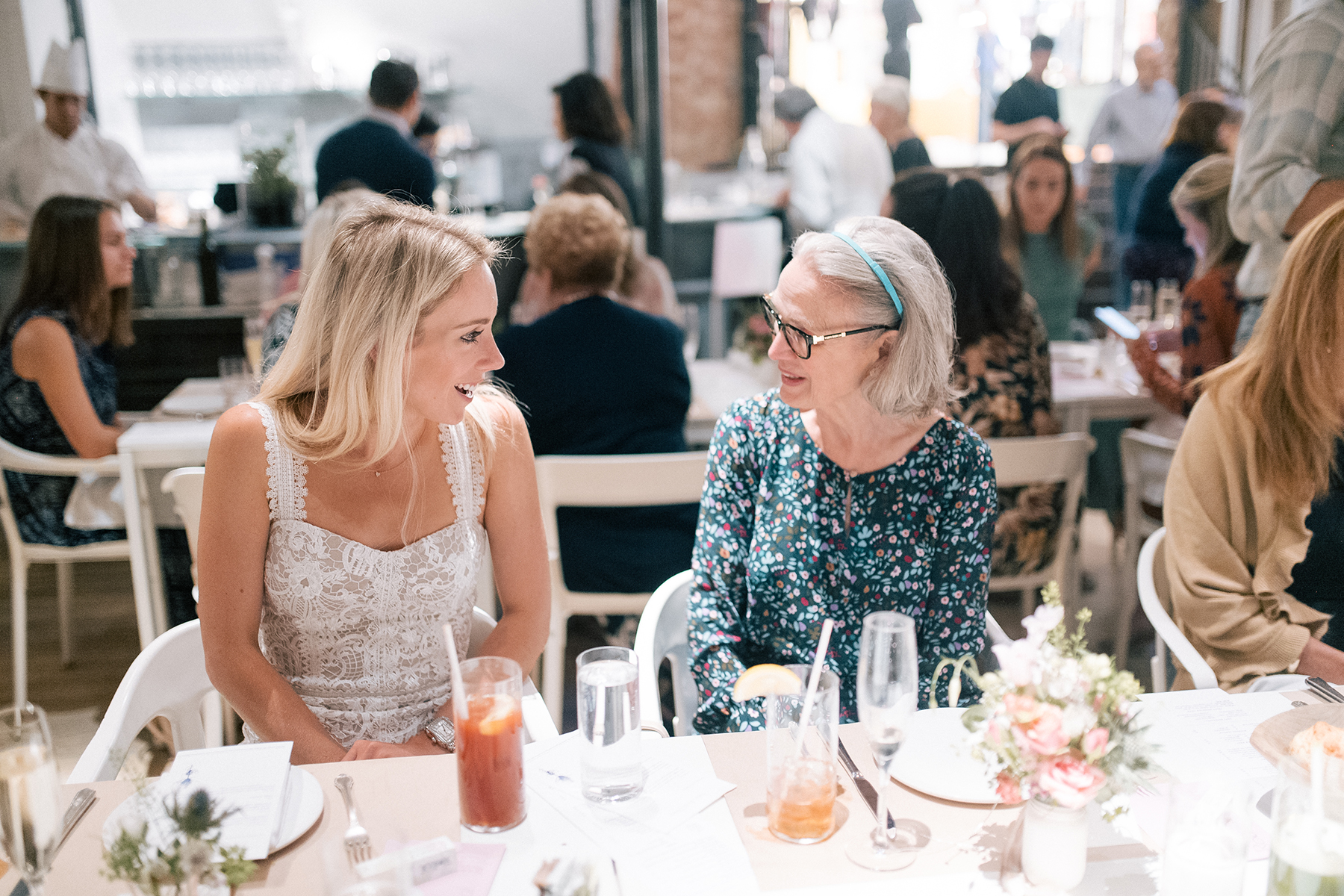 Nick's never one to miss out on a party (or donuts and cake…) He made an appearance at the end of my shower and event brought me flowers! I was so happy he was able to come and say hi to everyone. It makes me so excited to think that in just a little under a month we'll be doing the exact same thing again except with all the other people in our lives that we love!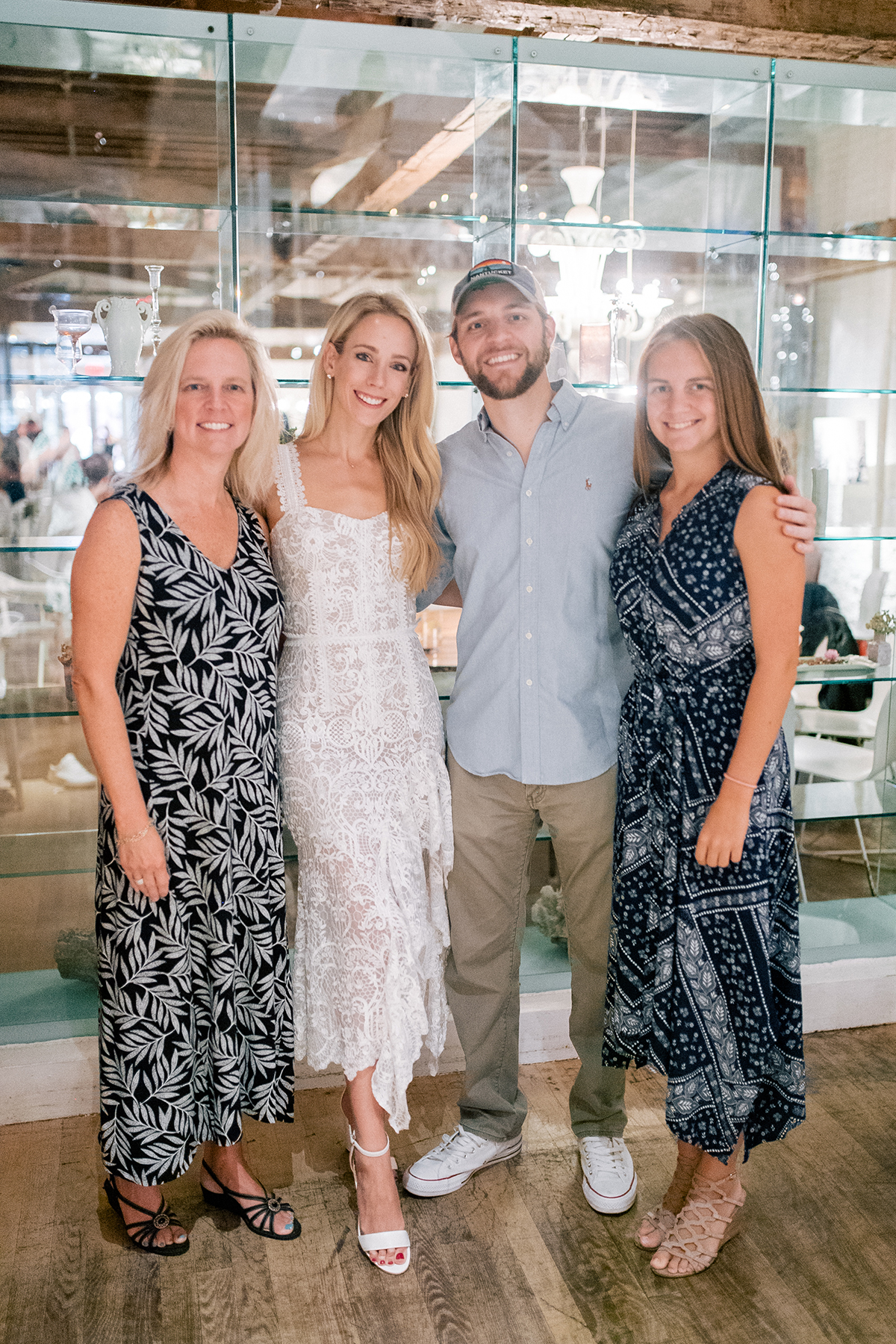 Snapped with Nick's mom and sister Isabella ❤️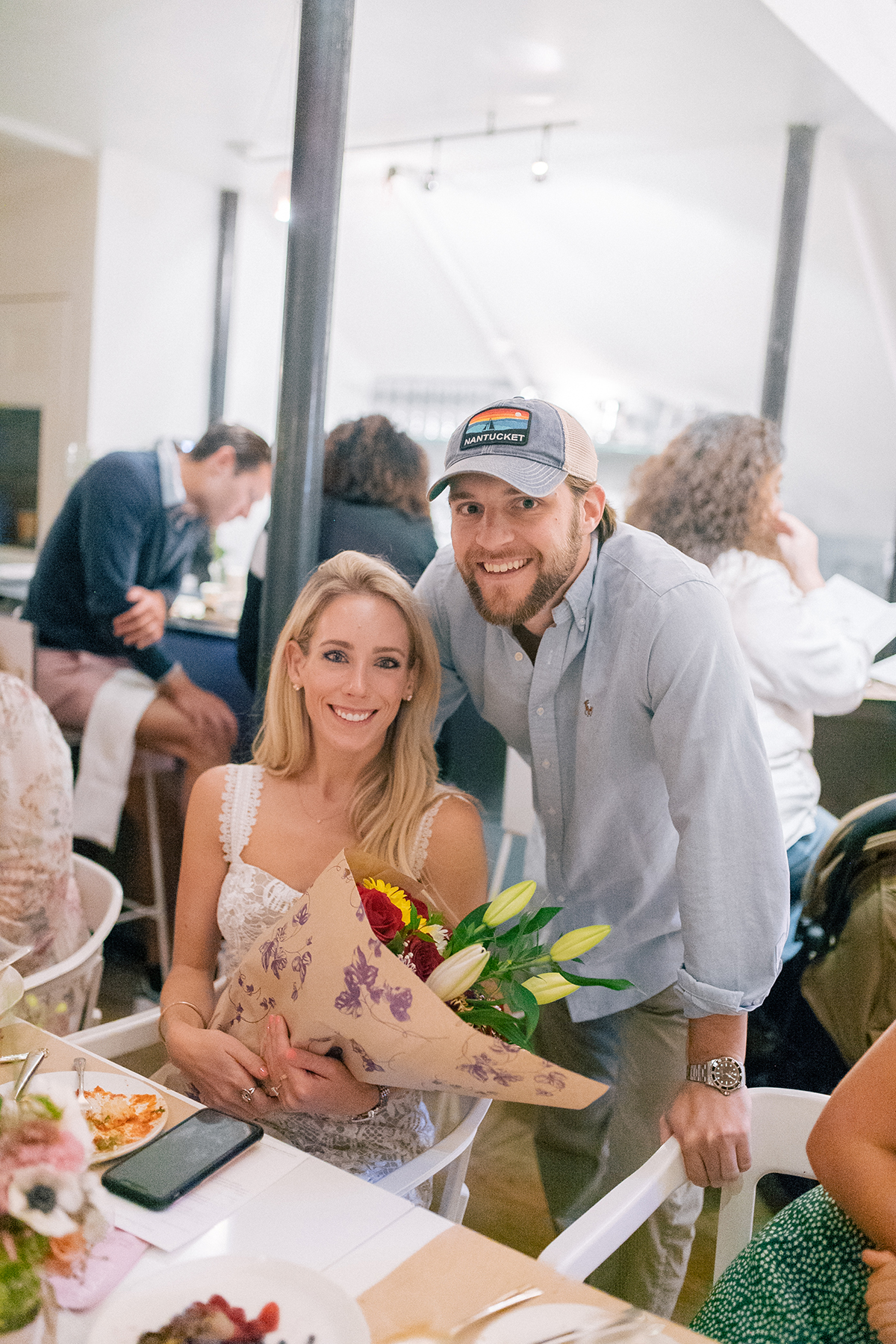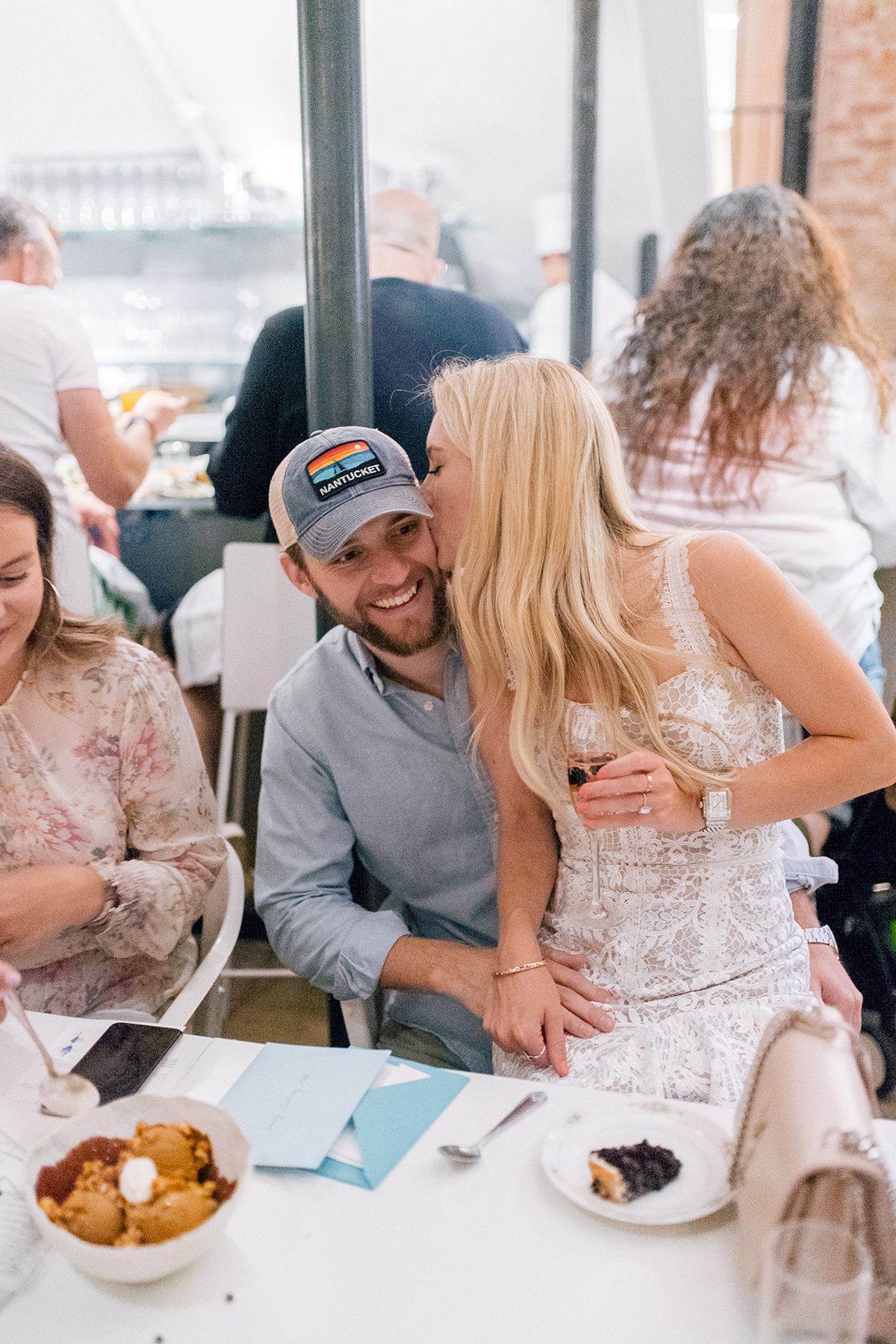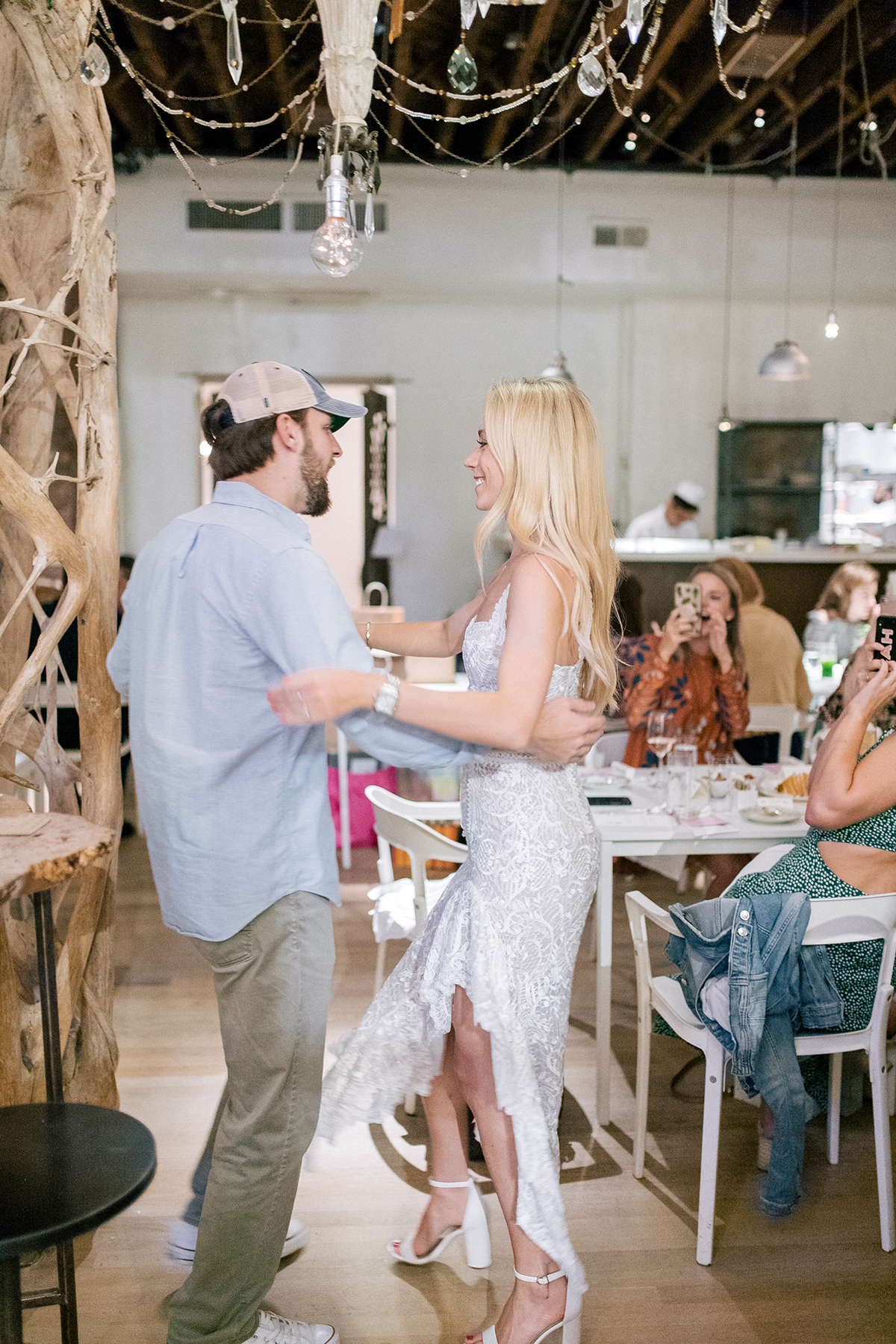 My shower ended with Nick and I giving everyone a sneak peek of our first dance! Here's hoping our moves are improved when we officially debut it next month 😛
- Katie