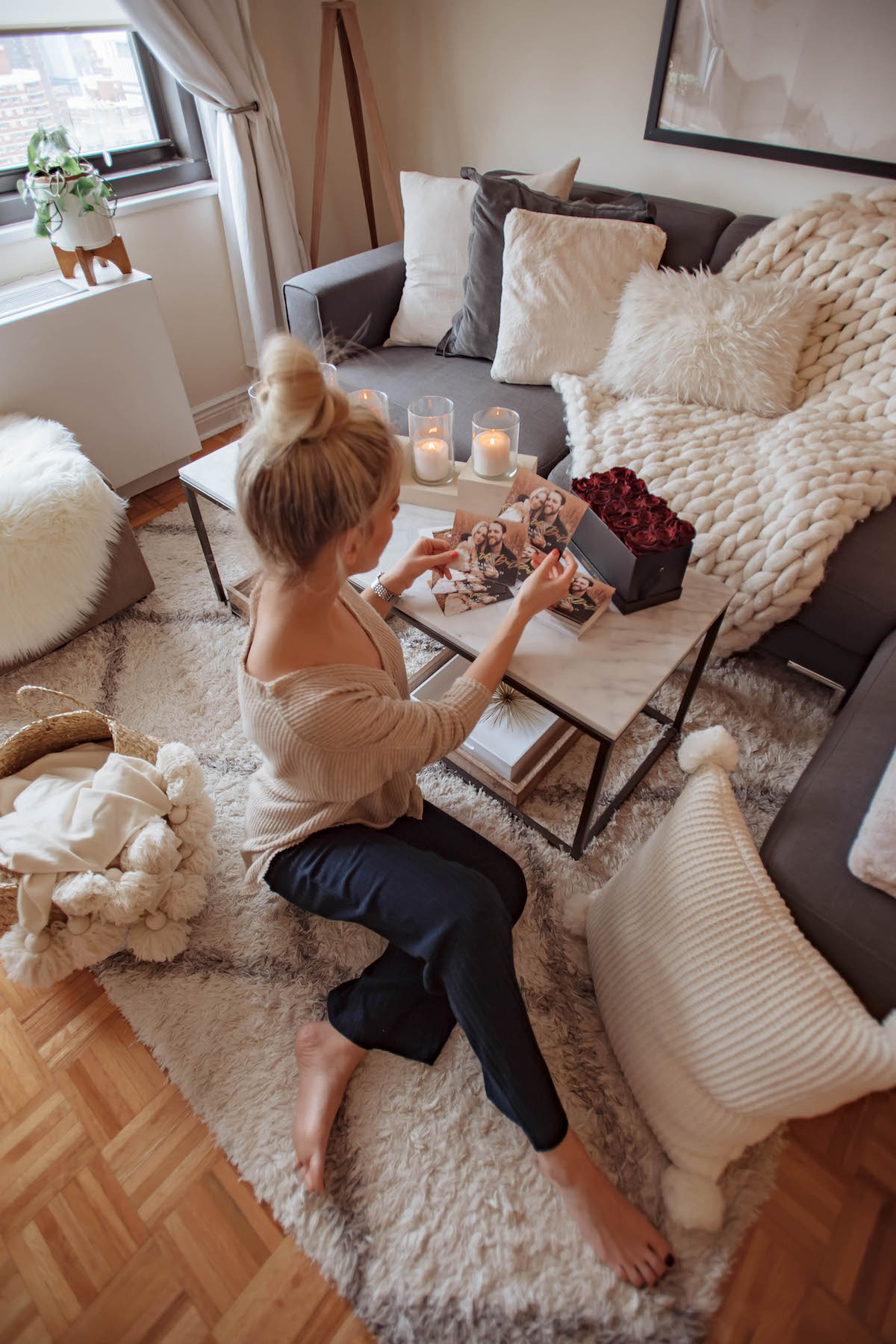 Ahhh things are getting real! Our printed save the dates arrived from Zola a few days ago and I'm obsessed with how the design turned out! Our original plan was to send out save the dates in December in place of a traditional holiday card, buttttt clearly that didn't happen. I always get really ambitious with taking on a lot of work around the holidays and I should've known better than to think we'd have time to design and send out our save the dates… So goes life!
We started working on our cards using Zola almost immediately once we got back to the city after the holidays. Zola has a really lovely selection of beautiful, yet understated card designs that are incredibly easy to customize. I really liked the idea of incorporating gold foil text and was pumped to see a number of designs with this included. We also wanted a minimal card design where a photo of us would be the primary focus.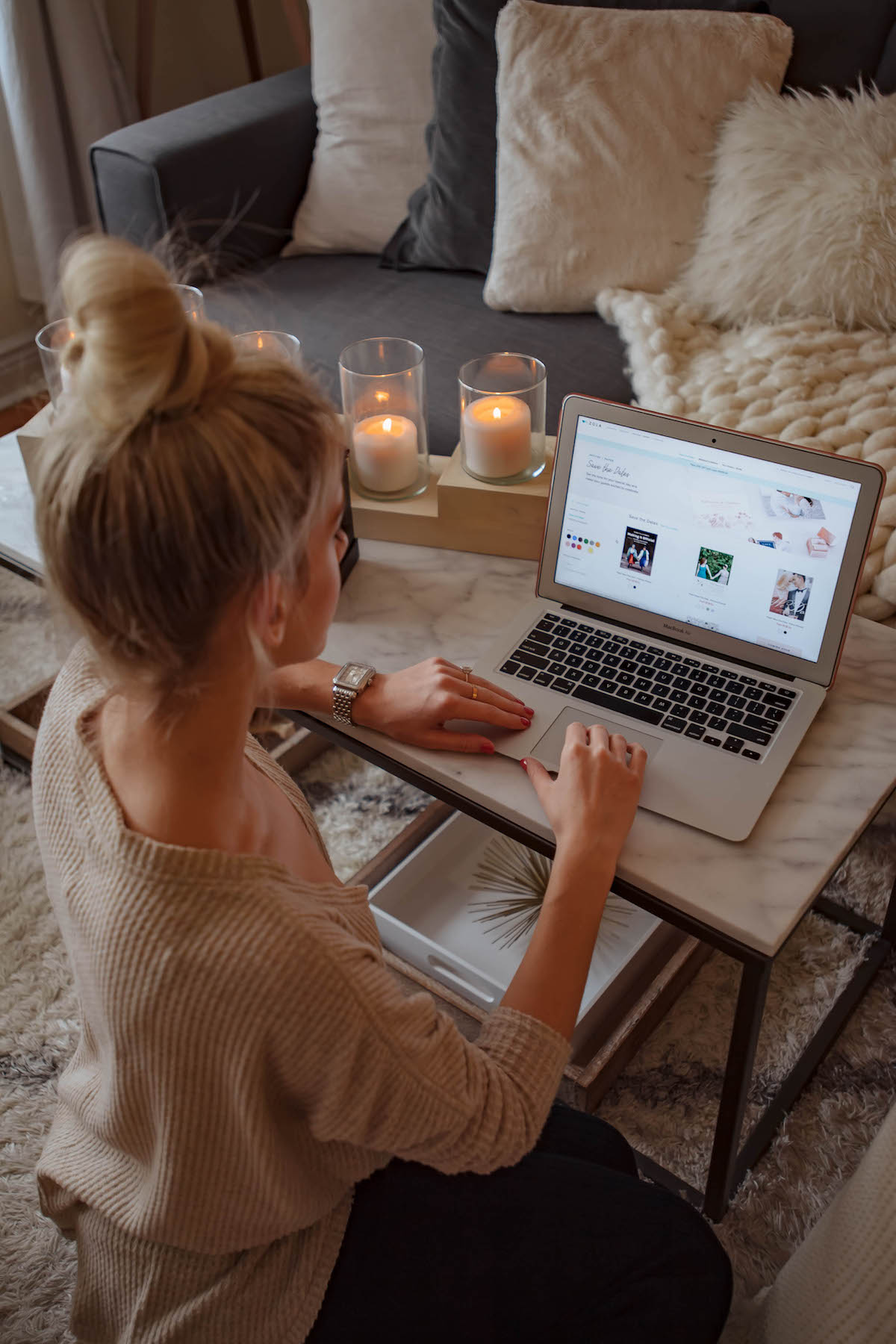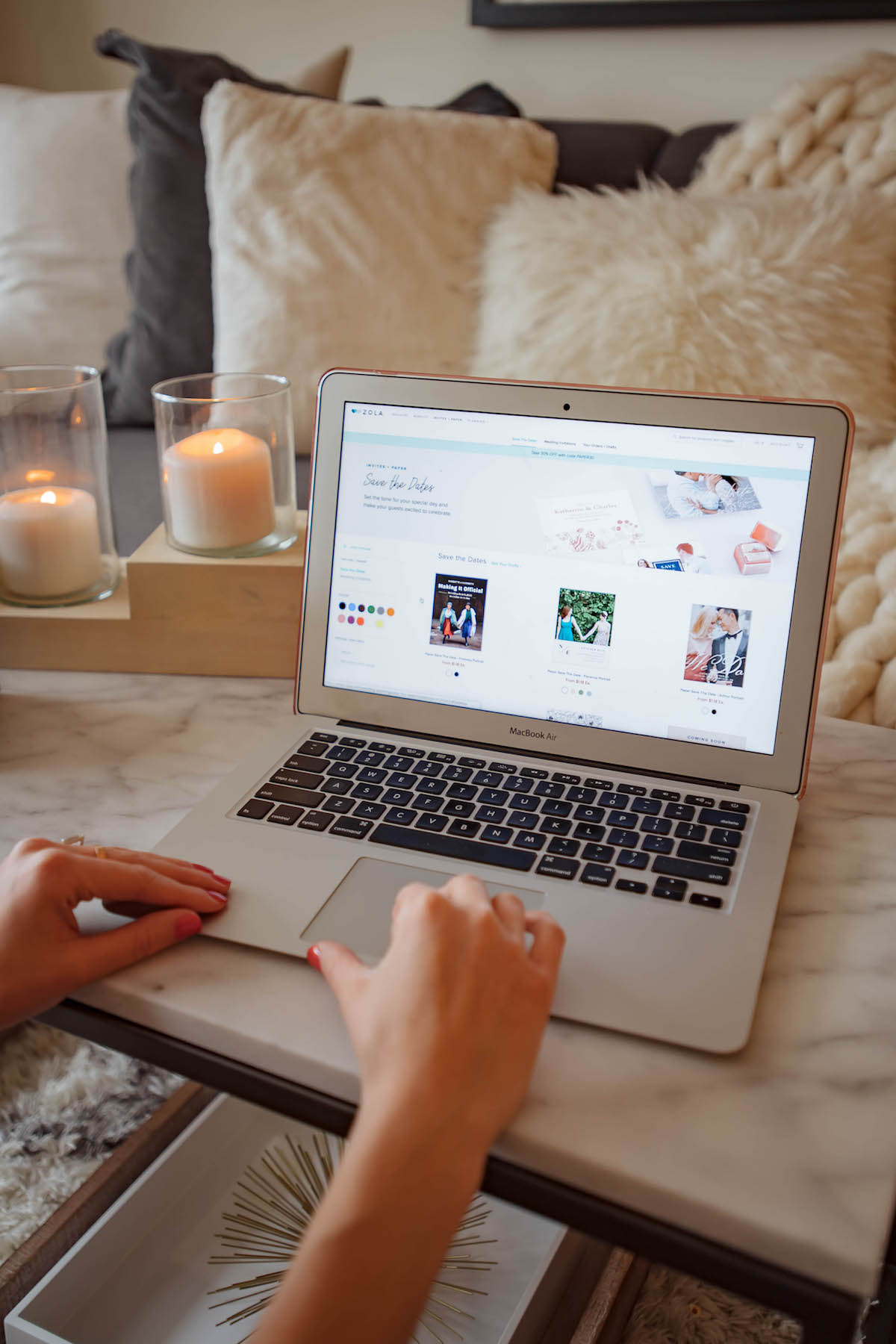 Zola must've read my mind when they created the Heaven Type design because once I saw it, I knew it was the perfect fit for what we were looking for in our save the date. It honestly took us less than five minutes to create our card design. All we had to do was adjust the text with our wedding details and upload the photos we wanted to use and that was it! So easy!
If you're more of a take-your-time kind of person, the draft feature will be a lifesaver. When creating your save the dates or invitations on Zola, you can save drafts for any design to go back and work on at a later time. You can even create and save multiple design projects at once. It's great for comparing different options and really finding the one that you love most!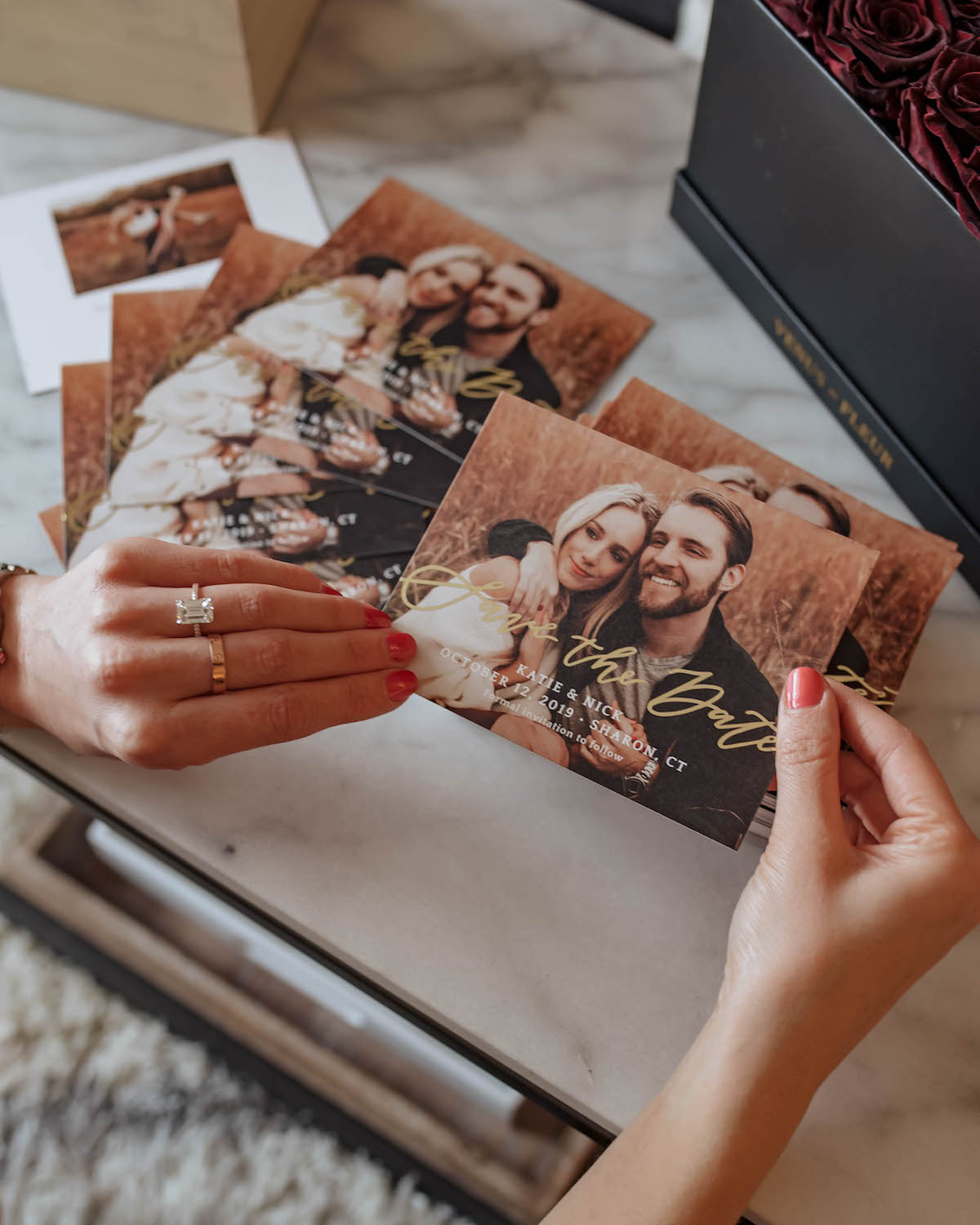 PS! Don't forget to use code PAPER30 for 30% OFF your Zola paper order!
Designing was the easy part, but to be quite honest, the most tedious part of the process was gathering all of our guests' mailing addresses. Between elderly family members, distant relatives we don't often see and friends who live abroad, it took almost two weeks to get everyone's information. If you're newly engaged or anticipating you will be soon, I highly recommend getting ahead of the game and keeping an updated address book so you can avoid a majorrrrr headache. But don't worry if pen and paper isn't your thing. With Zola you can text or email a link to your guests where they can fill in their information that goes directly into your guest list.
Aside from that task, the rest of the card design and ordering process was smooth sailing. We organized all of our guests' information in a handy excel spreadsheet template (downloaded in advance from Zola) that we then uploaded directly to the site to be printed on the card envelopes (for free!). I had anticipated having to write and format individual addresses on each envelope, but using the excel sheet did all that work for us– total game changer!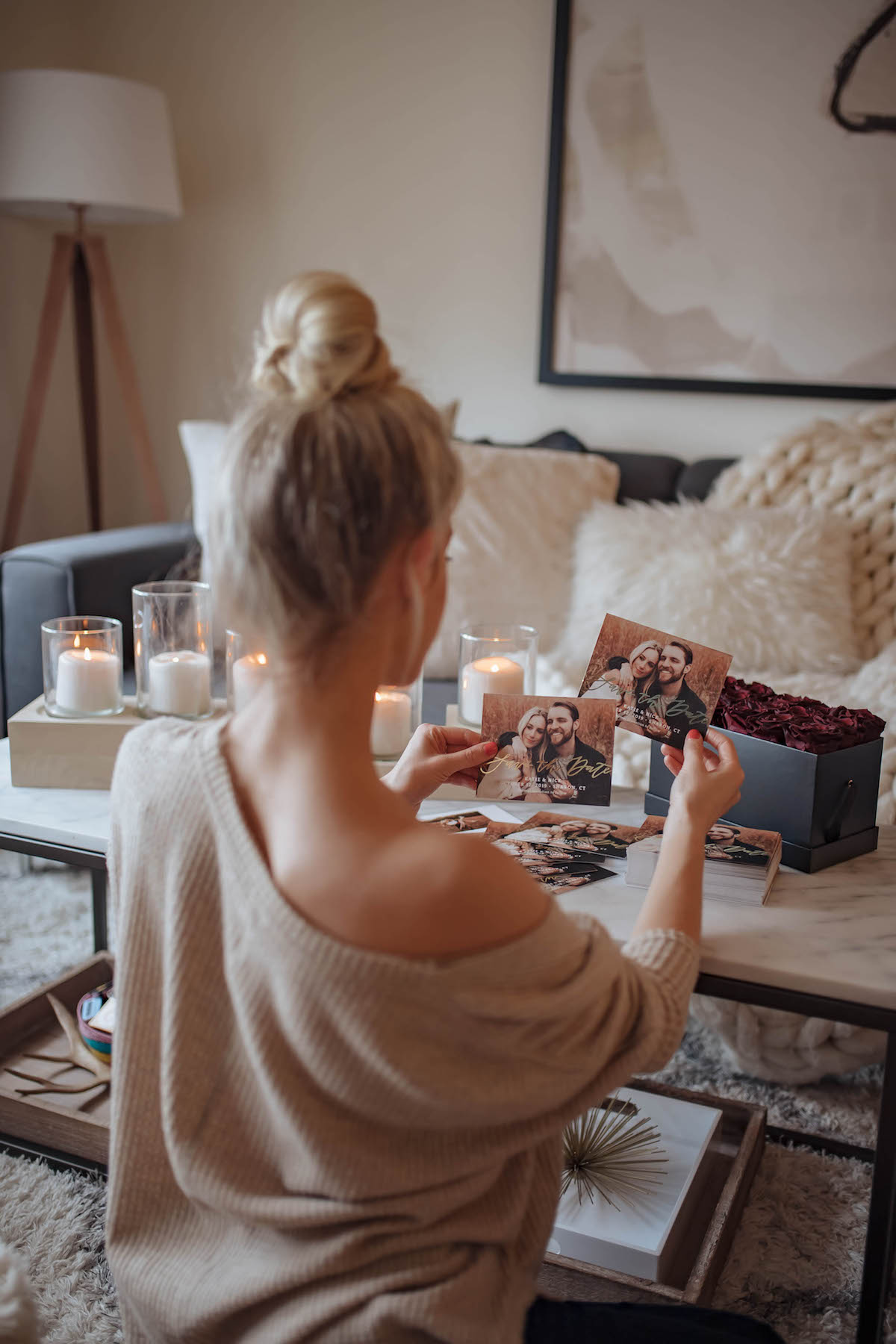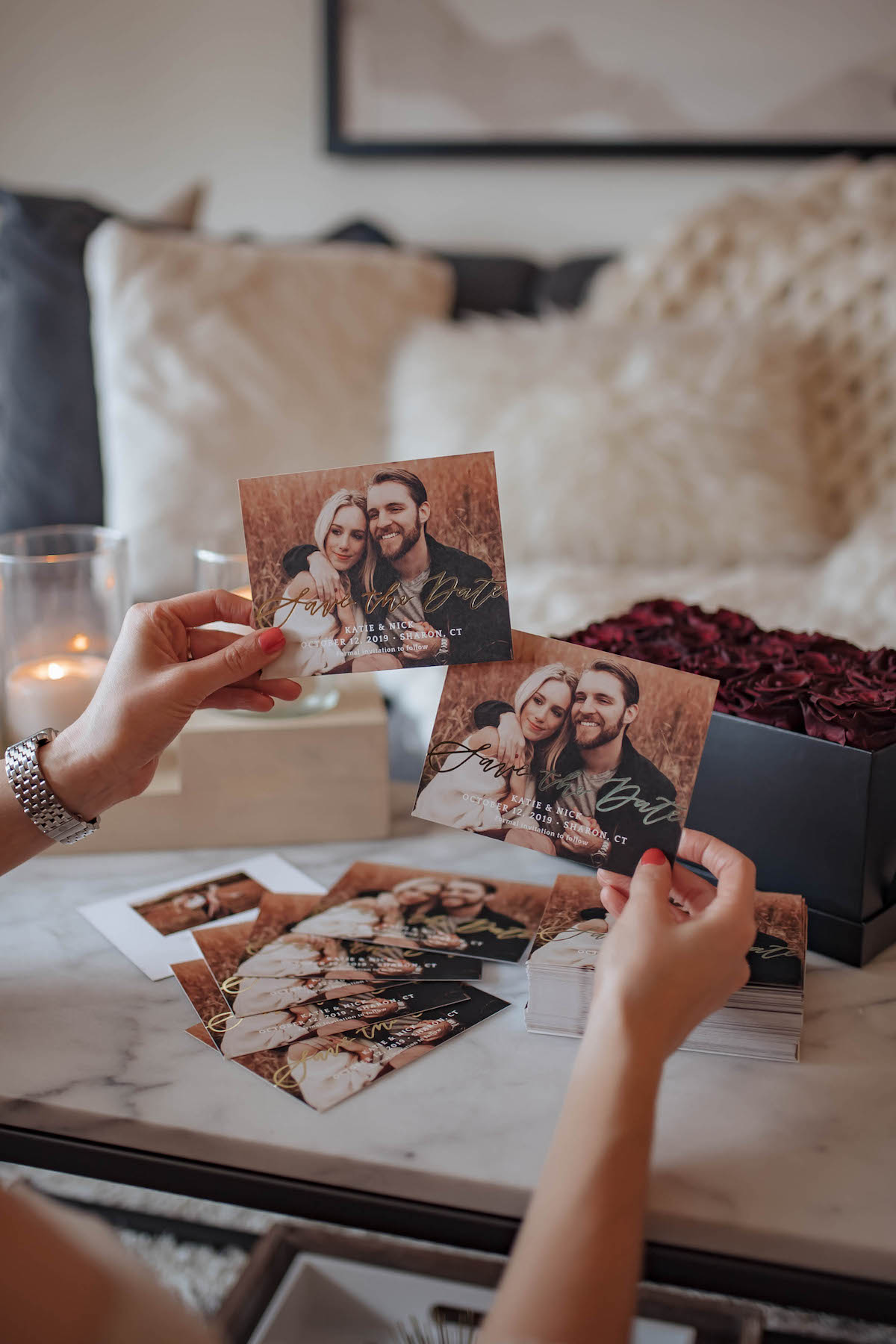 Once we finalized our design and imported all of our guests information, it was time to place the order! I was so paranoid we'd made a typo or the date was wrong so I probably proofread the card at least 10 times! Ahh! After finally clicking ORDER it was about a week long wait until the printed cards and envelopes arrived at our door.
I was so nervous opening up the box! What if something had been cut off? Or I had indeed made a typo? Luckily I had nothing to fear and our save the dates turned out better than I imagined! The cards are printed on a thick quality card stock and I loooove the shiny gold foil text. It looks sooo pretty paired with the amber and orange hues in our engagement pictures! Perfect for the fall wedding vibe we're going for 🙂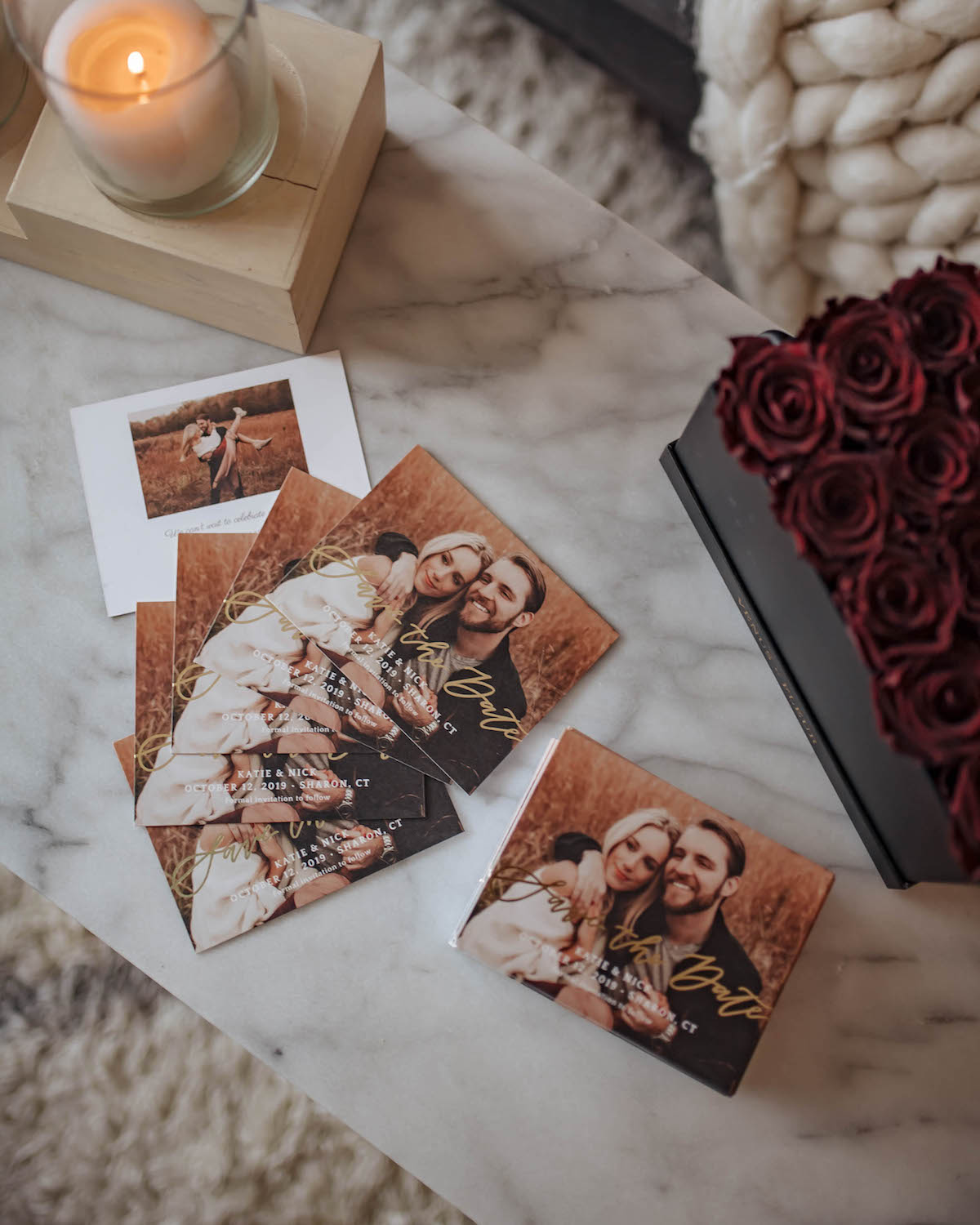 So what's next on our wedding planning checklist? Some BIG things. 1) I still need to find a dress AND pick out bridesmaids dresses. 2) RENTALS. I really want to try and save budget in this area, so I'm working with my planner to see how we can be scrappy. I got a lot of great advice from you gals on Instagram, so I'm hoping to put a post together on just wedding rentals soon! More to come! xo
Big thank you to Zola for sponsoring this post!
- Katie