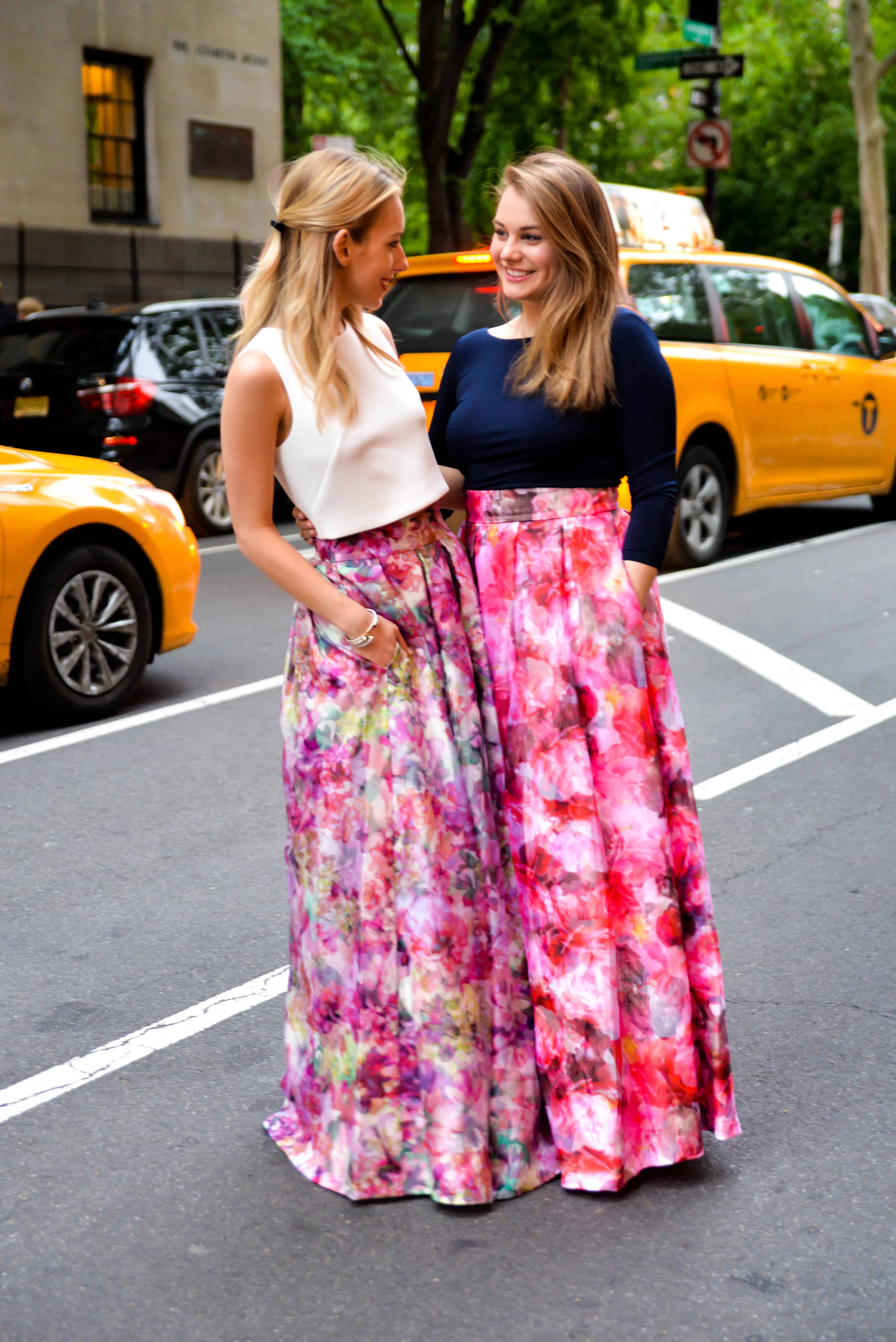 If you follow my Instagram and Snapchat you know that last week my friend Allie and I had a total princess moment. We got so excited when we realized we were both invited to the same black tie birthday party at the Gramercy Park Hotel. Who could say no to wearing a floral ball skirt with their bff?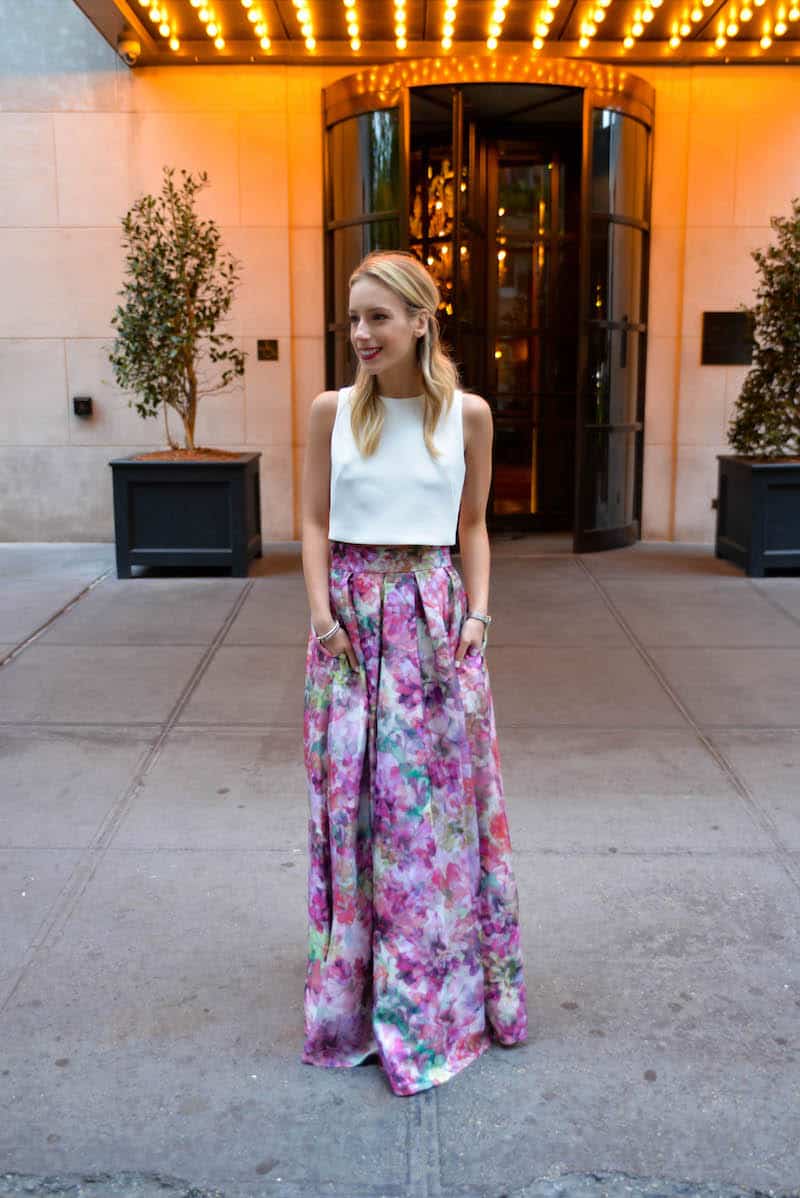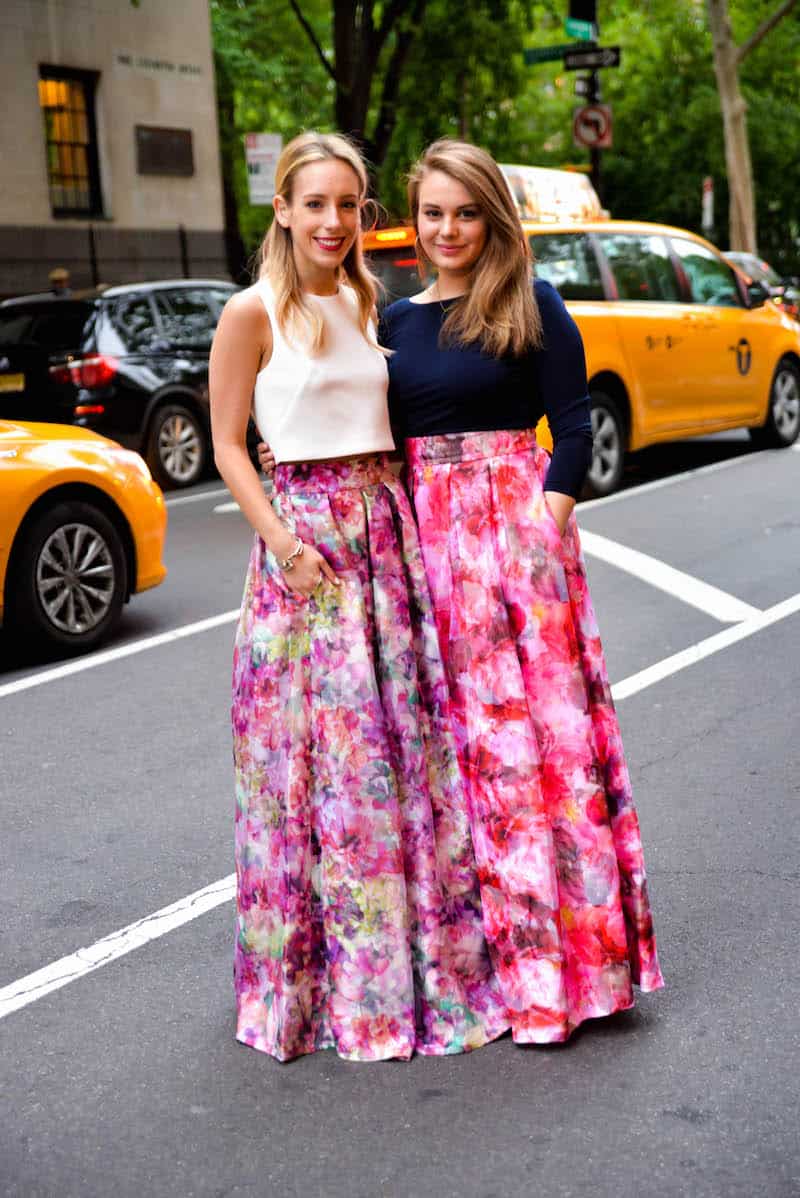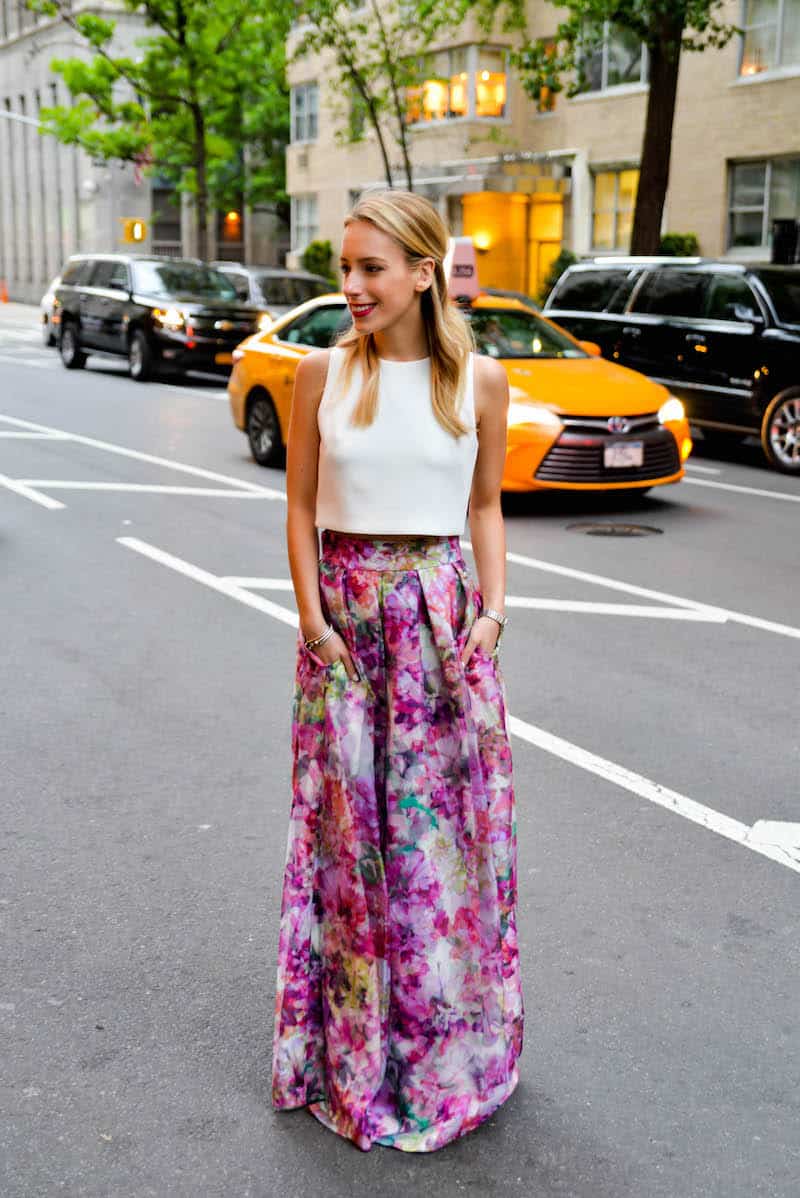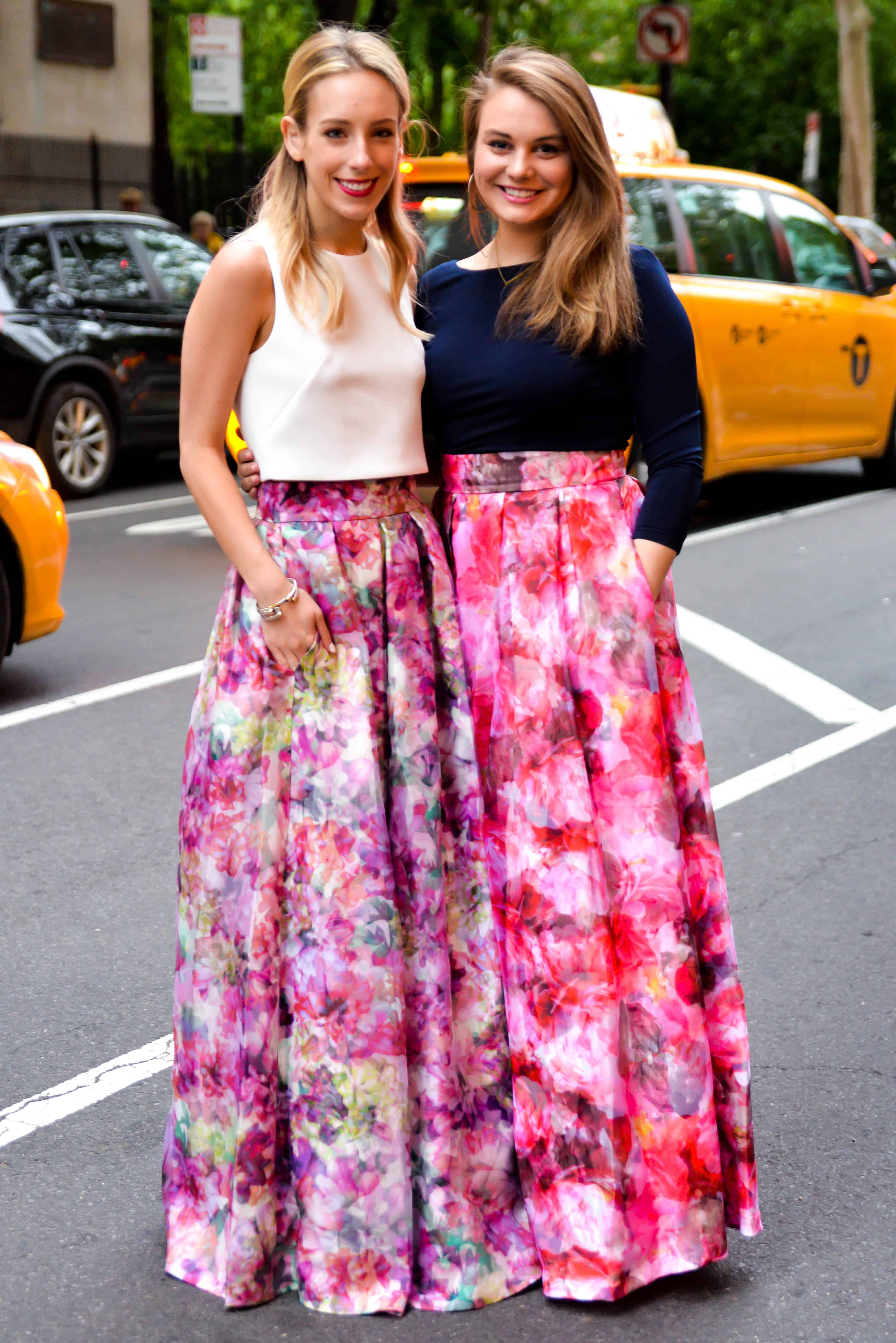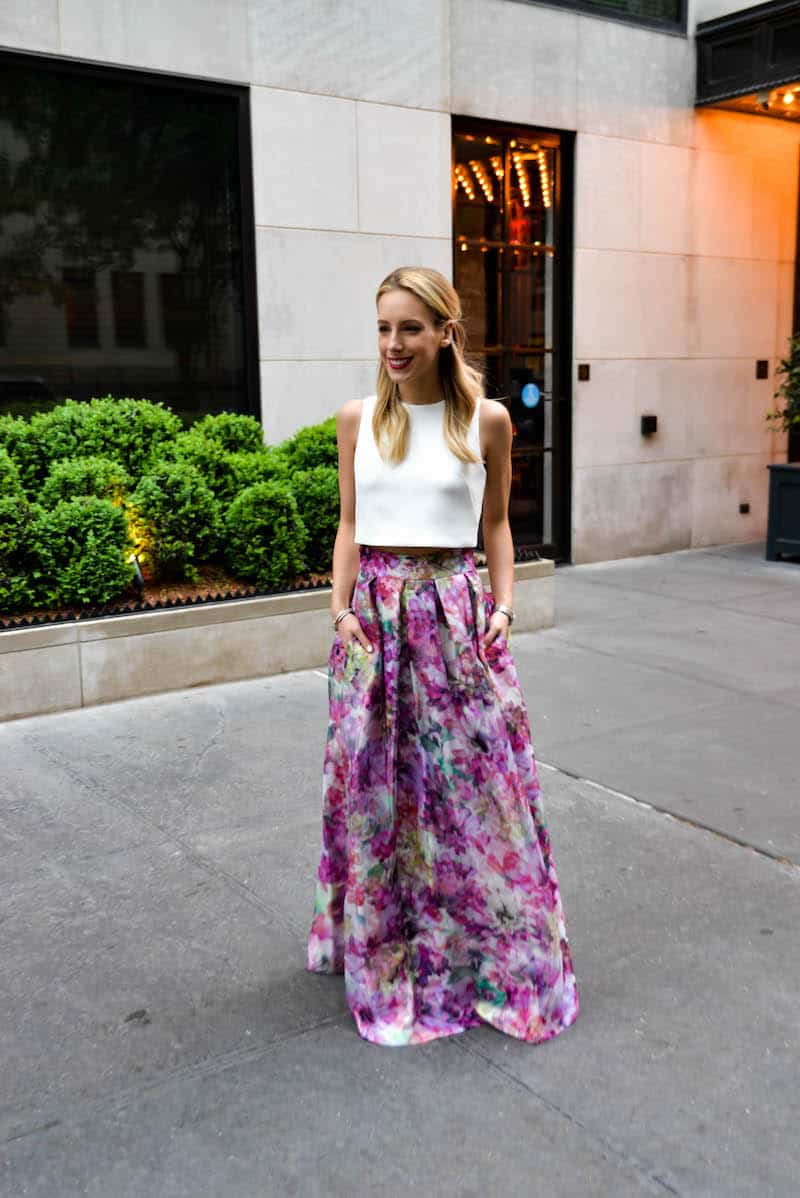 We were wearing…
Eliza J floral ball skirts (loaned) | Eliza J sleeveless crop top (on me) | Eliza J navy top (on Allie) | David Yurman bracelets (on me) 
Let's talk about these skirts! My good friends at Eliza J came to our rescue and loaned us these gorgeous floral ball skirts to wear to the party. Remember that polka dot ball skirt I wore to that insane celeb-filled gala? Well that was Eliza J too! We got so many compliments and it was the most hilarious thing running around Gramercy Park dressed in black tie (only in NYC.) Seriously, we had a lot of fun and it was even more memorable because Allie and I got to #twin in our skirts!
What I love most about a ball skirt versus a dress is that you can totally get away with being an outfit repeater (a la Lizzie McGuire.) All you have to do is swap in a different top and voilà, new look!  I don't know about you guys, but I get so sad when I look in my closet and see a dress that I bought for a formal occasion just hanging after only one wear. It's the worst feeling. If you are going to spend the money on something to wear to a wedding (or any other formal event) you might as well put yourself in a position to get some use out of the item at a later time. Obvious solution: a ball skirt!
More ball skirts I'm loving!


[thefeedproducts style='four']
- Katie