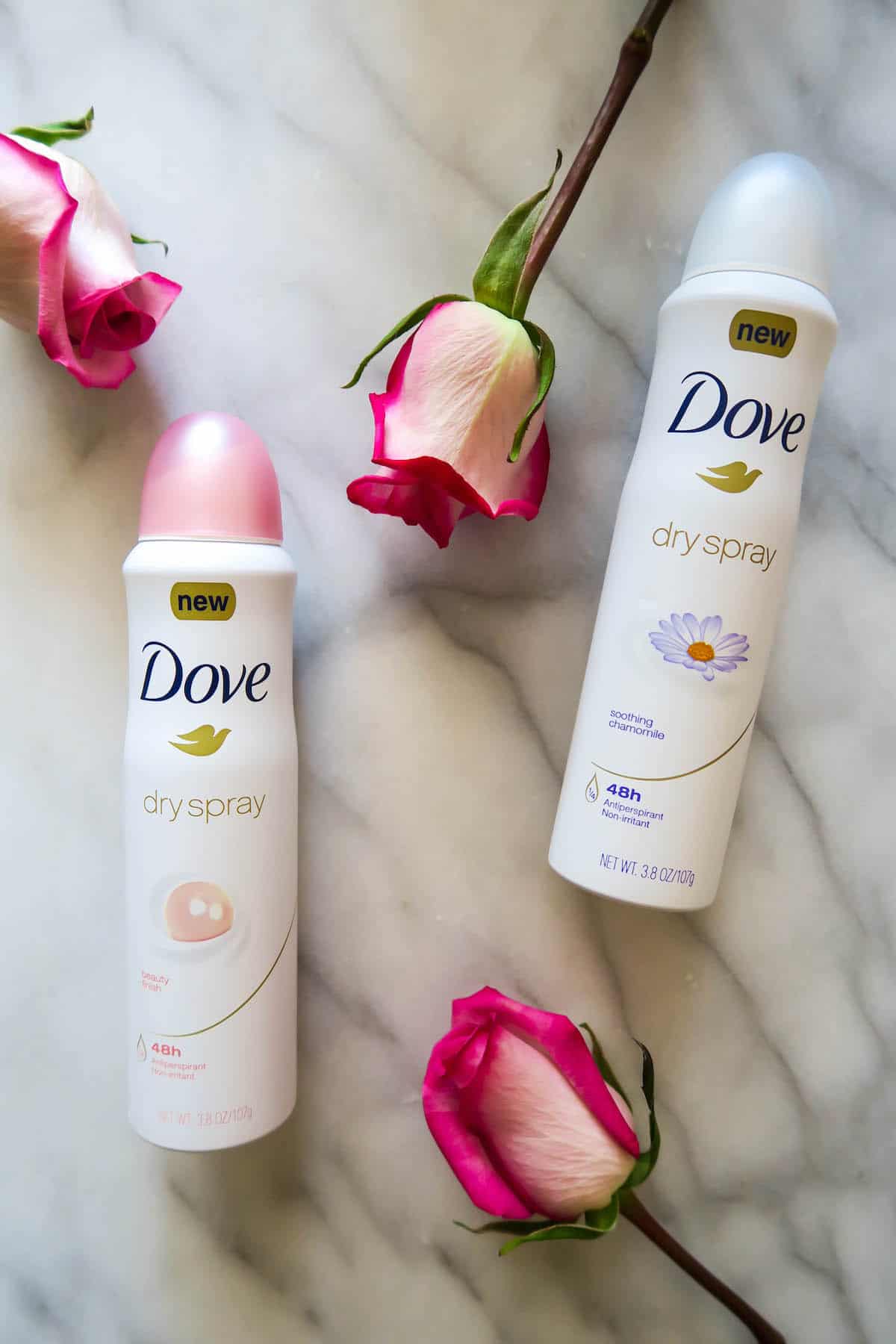 Taking care of my skin is by far the most important step of my daily beauty routine. Over the past five years I've really fallen in love with skincare and now own an arsenal of products that rivals my makeup collection. You can see a breakdown of my favorite products here!
To give you some background on my skincare journey, since I was a child I've suffered from dry skin and mild eczema flare ups. When I was younger it was nothing too crazy, just a few occasional itchy red patches on my elbows, neck or legs that I'd cure with a prescription cream. However, once I moved to New York my skin drastically changed for the worse. Dryness was a daily issue and my eczema flare ups became increasingly more frequent covering most of my face and neck. I had to go to work so I'd be forced to hide the patches with heavy foundation, only causing the condition to worsen. It was a never-ending cycle.
Everyone's skin and body chemistry is different so it's hard to pinpoint what exactly were the causes of my problems. Looking back, I think it was a combination of the stress from my entry-level public relations job, exposure to city pollution and drastic weather changes, living in an old apartment building with poor circulation and of course, poor diet.
Fast forward a few years and I'm happy to reveal that I couldn't be happier with my skin. I still suffer from occasional eczema and my skin will always be dry, but it's nothing I can't manage with a great skincare routine. That said, I still anticipate having to make some small adjustments to the products I use to combat my skin's sensitivity to the weather and changing temperatures.
I recently had the opportunity to speak with Dove Dermatologist, Dr. Alicia Barba, where she answered my top-of-mind skincare questions as well as reassured my love for Dove Dry Spray Antiperspirant (it's my ABSOLUTE FAVORITE!)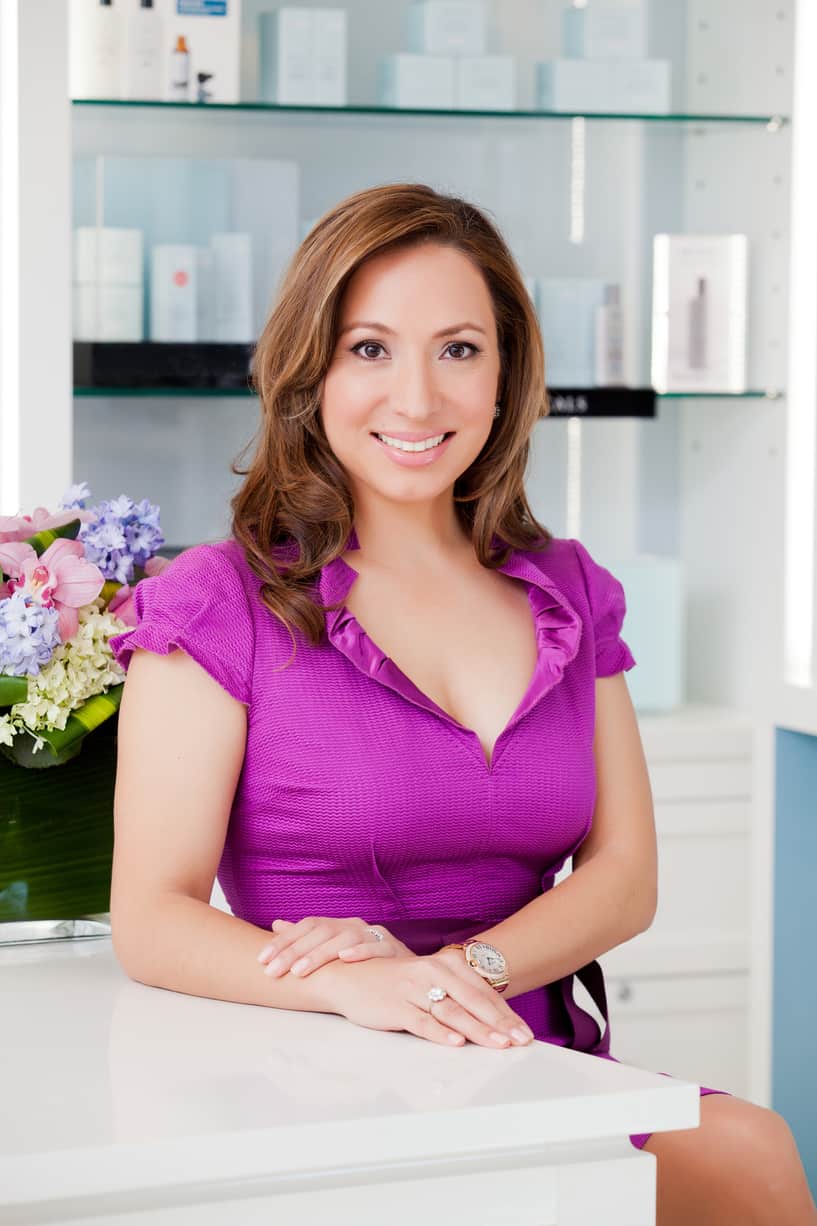 What tips can you share for someone looking to update their skincare routine for the winter months?
The winter months are a great time to think about repairing some of the damage that took place during the summer. Uneven pigmentation and brown spots are likely at their worst going into fall and winter, so it is a good time to treat them if you think they are a problem.  Look for creams with kojic acid, arbutin, retinol, azaleic acid and vitamin C to brighten skin. The winter is the best time to get a gentle peel as sun exposure is usually not an issue.
Consider changing your skincare routine to include less exfoliation and more moisturization, as skin definitely gets dry in the winter months. I find that patients often think they can scrub away their dry flaky skin. This in fact makes the skin more dry, as you are also removing your natural lipids and natural moisturizers. What your skin really needs when you see "the flakes" is more emollients.
What ingredients should those who suffer from eczema or severely dry skin look for when selecting a new skincare product?
Look for skincare with minimal ingredients and no fragrance, from brands that truly understand sensitive skin.  You really want to make sure that your skin care is rich in moisturizers and emollients so that you lock in moisture during the winter months. Look for ingredients like petrolatum, shea butter, coconut oil, hyaluronic acid, and ceramides. You want to be careful with ingredients that turn over the skin too aggressively. I find that retinol products are difficult to use for anti-aging purposes in someone who truly suffers from eczema.
We all know deodorant is a bodycare essential, can you explain why it's also an important part of a skincare routine?
It's important to look for a deodorant that not only offers odor and wetness protection, but also skincare benefits. This is because the skin under the arms is very sensitive. In fact, nearly 2 in 3 women report having some kind of underarm irritation. Using a deodorant with skincare benefits will soothe your skin and help alleviate any problems you may have. Also, it's important to remember that you should always be moisturizing your entire body – underarms included!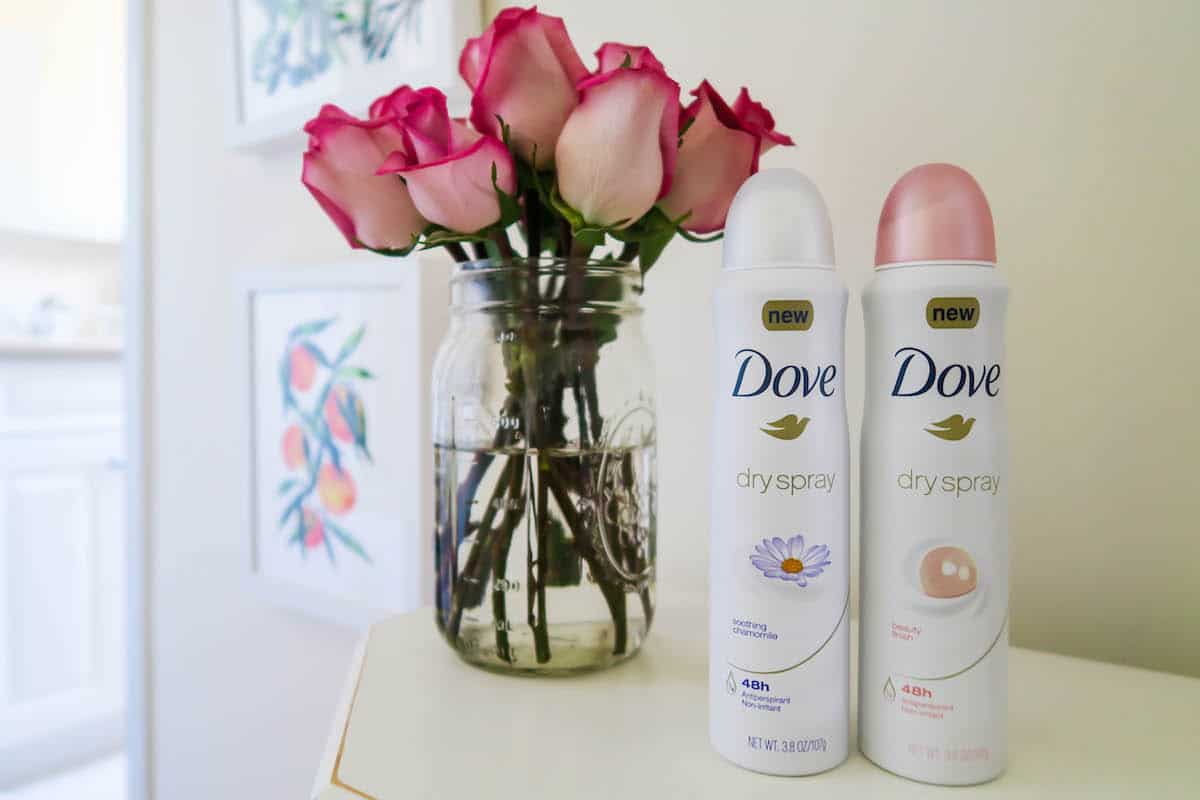 What sets Dove Dry Spray Antiperspirant apart from other deodorants?
Dove Dry Spray Antiperspirant is different from other deodorants in that it is formulated with ¼ moisturizers to care for skin in addition to offering 48 hour protection. It also dries upon application, so you don't need to wait to get dressed!
Skincare products can be very expensive — what are some of your favorite drugstore products that won't break the bank?
I love drugstore benzoyl peroxide acne cleansers and the new over-the-counter acne medication Differin Gel 0.1%.  My favorite gentle cleanser is the Dove Beauty Bar, especially in the morning. I find that it is a perfect facial AND body cleanser. I really believe in using a gentle cleanser in the morning that will not over dry the skin, especially on the face. I often see irritation from over exfoliation or over stripping the skin of its natural lipids. Switching your morning cleanser to a gentle one will help avoid this.
So I don't know about you guys, but I'm planning on referencing Dr. Barba's tips all winter-long. Who knew the importance of moisturizing your underarms? And here I am thinking I'm a skincare pro…
What are your favorite skincare products? Have any of you struggled with dry skin or eczema like me? Do you consider deodorant an important aspect of your skincare routine?

Have You Seen These Beauty Post?
My Favorite Skincare Products & Fragrances
My Everyday Makeup Routine
Big thank you to Dove for sponsoring this post!
- Katie