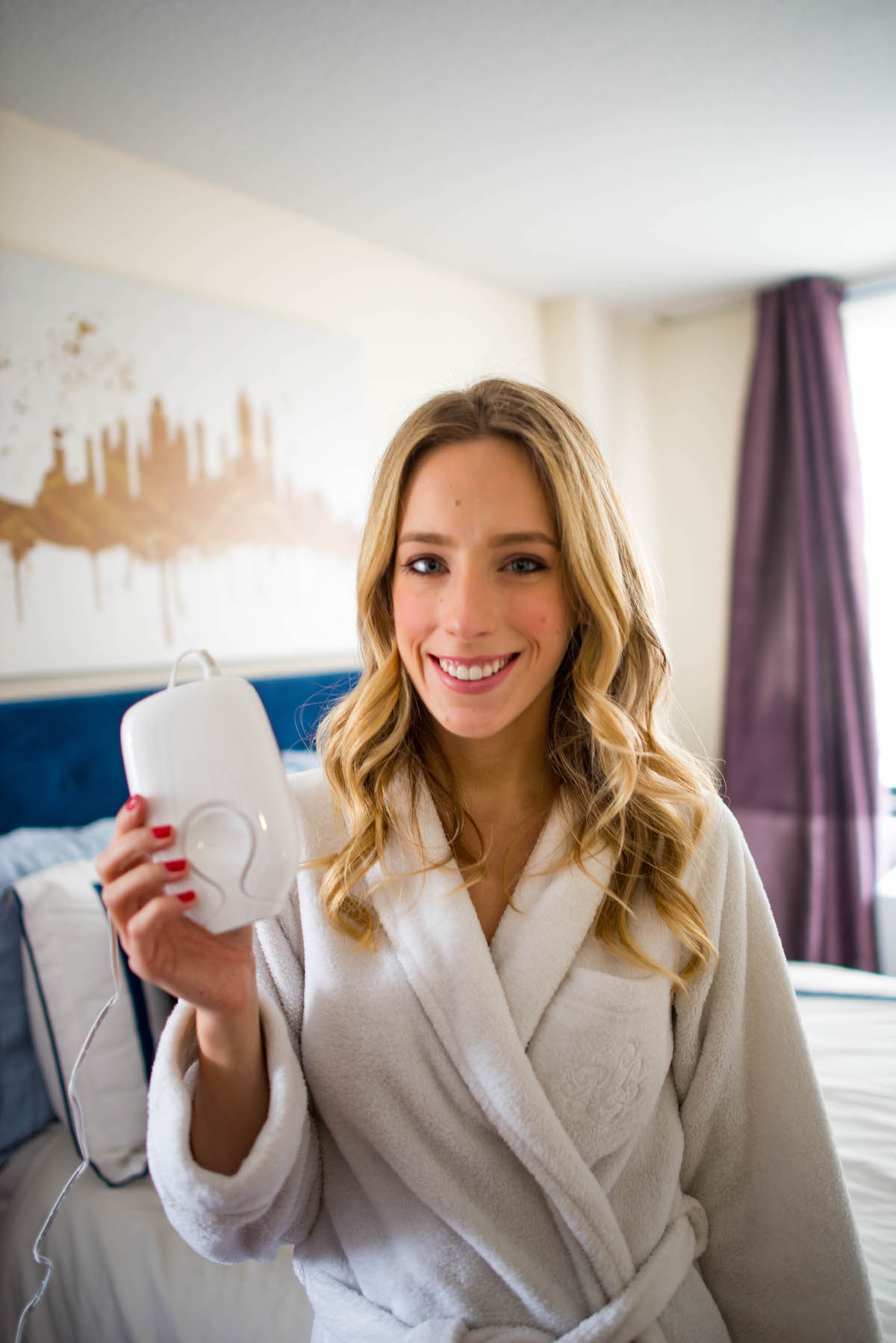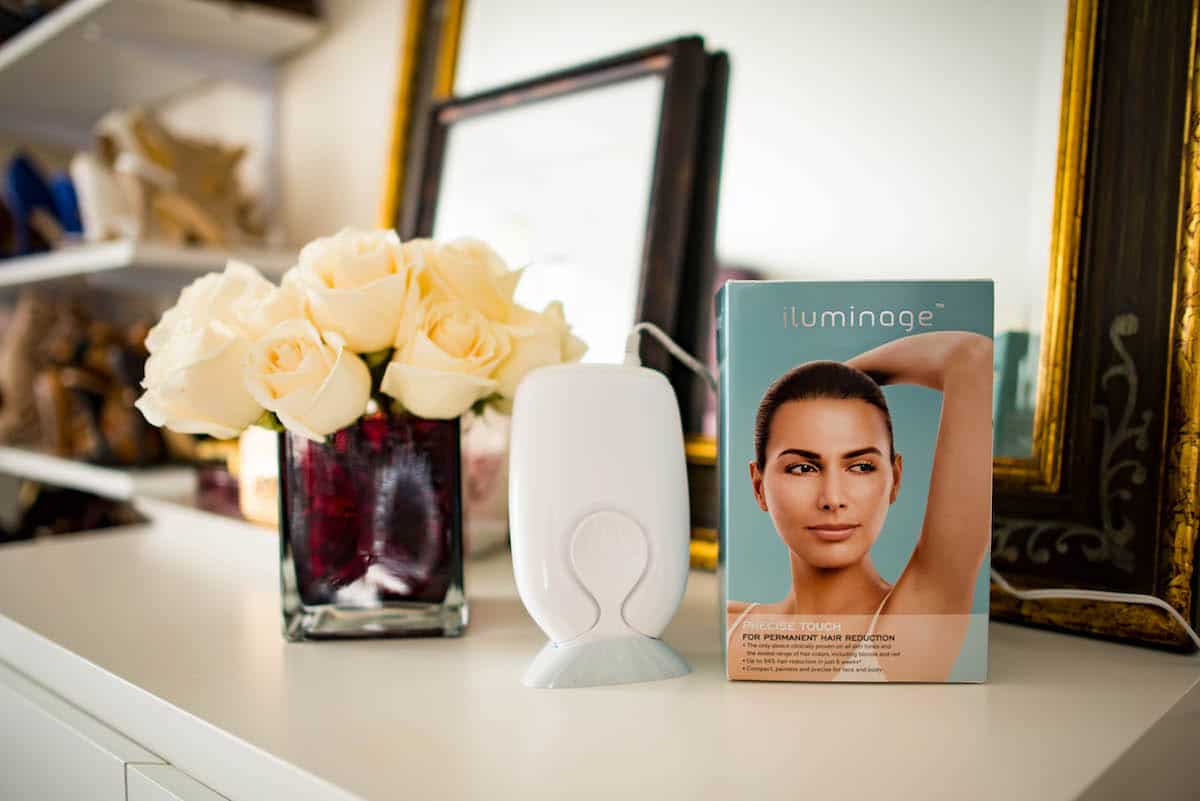 Have any of you ever tried an at home hair removal device? I'll admit I was a little intimidated. Since I was a teen my hair removal routine hasn't gone further than using a razor in the shower and my bi-weekly eyebrow threading appointments.
That said, after non-stop traveling over the summer and a schedule that seems to get busier and busier, I began considering something more permanent. I honestly hate shaving– especially my legs. It would be nice to just not even have to think about it. Winters are the biggest relief and I definitely push the limit for how long I go between shaving (sorry Nick!) 😯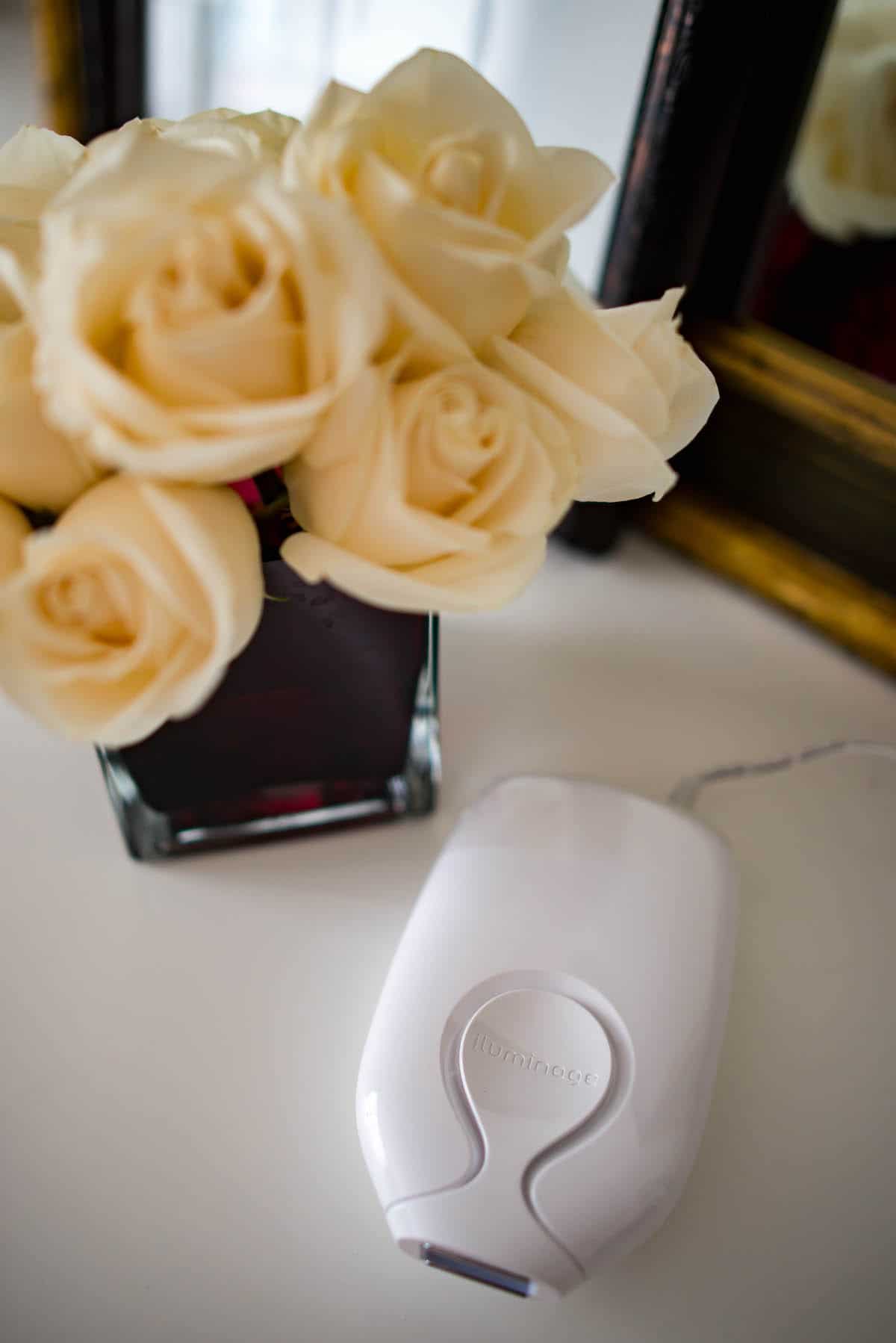 iluminage Precise Touch Review
Which brings me to the iluminage Precise Touch! If you've been considering permanent hair removal but have been put off by the high price of professional services or would prefer to do it yourself at home, then this is for you. While hair removal is usually top of mind during the warmer months, now is actually a perfect time to begin prepping your body.
The technology in this little guy is super powerful– an intense pulsed light and radio frequency team up to permanently destroy hair follicles so they don't grow back. Results vary by person, but it works on all skin tones and a wide range of hair colors. What you get is an at-home device of professional quality. No office visits needed!
So you probably have a few questions. Does it hurt? Can it be used on the face? How much does it cost? Keep on reading because I'm breaking it allllllll down.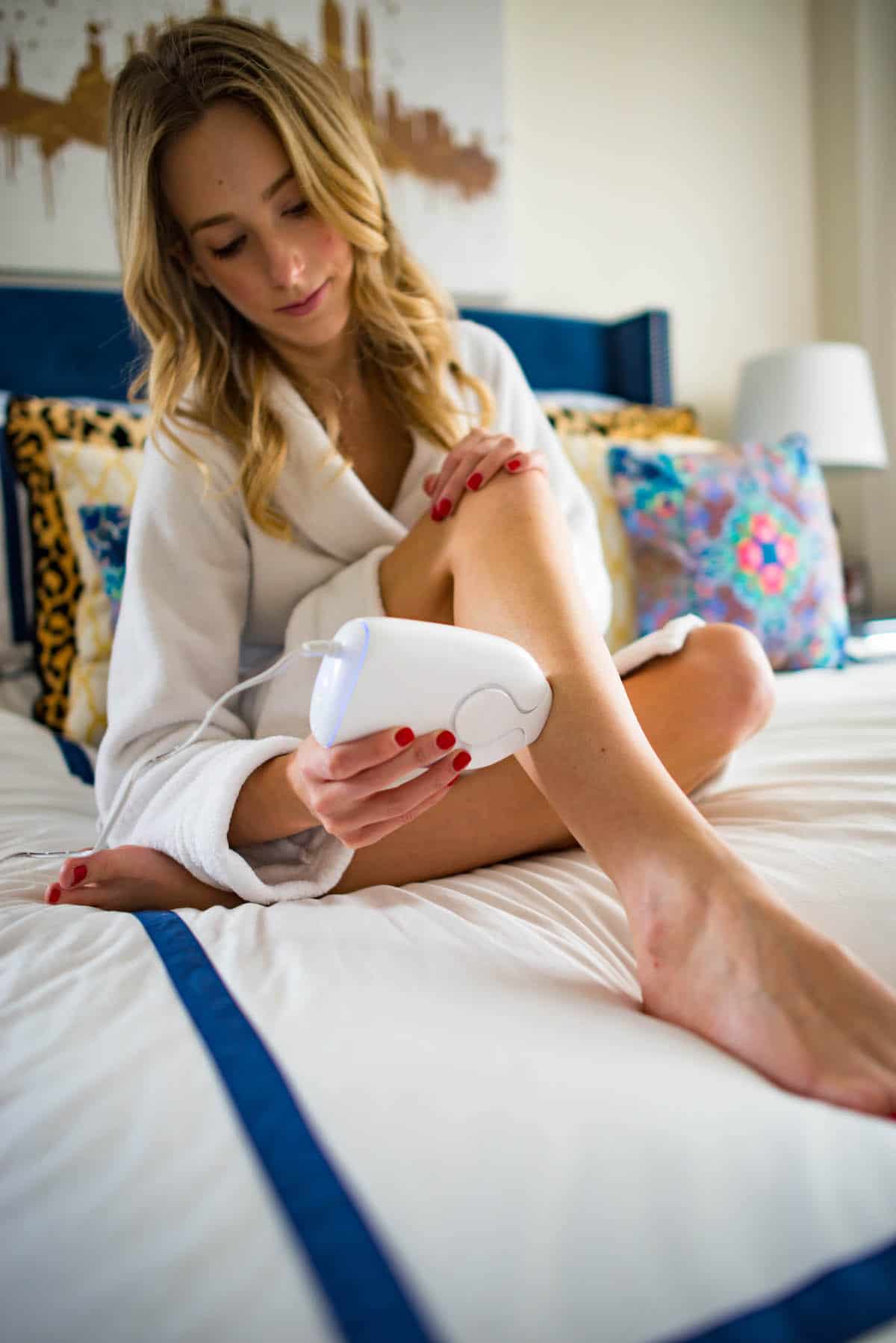 How Do You Use It?
Bathe and completely shave smooth the areas you plan on treating.
Clean the treatment window (where the laser comes out) with a non-alcohol based wet wipe or soft tissue to remove any debris or dust.
Connect the power cord into the supply port on the control panel of the Precise Touch and then connect the device to an outlet.
Turn on the device by pressing the power button. All 3 energy level indicators will light up blue and start blinking.
Select your elos level: low, medium or high. When the blue energy indicator becomes steady, the Precise Touch is ready for use. Low is best for sensitive areas like the face and medium/high can be used on larger parts of the body.
Glide the device over the selected treatment area 2-3 times after the light emits from the device.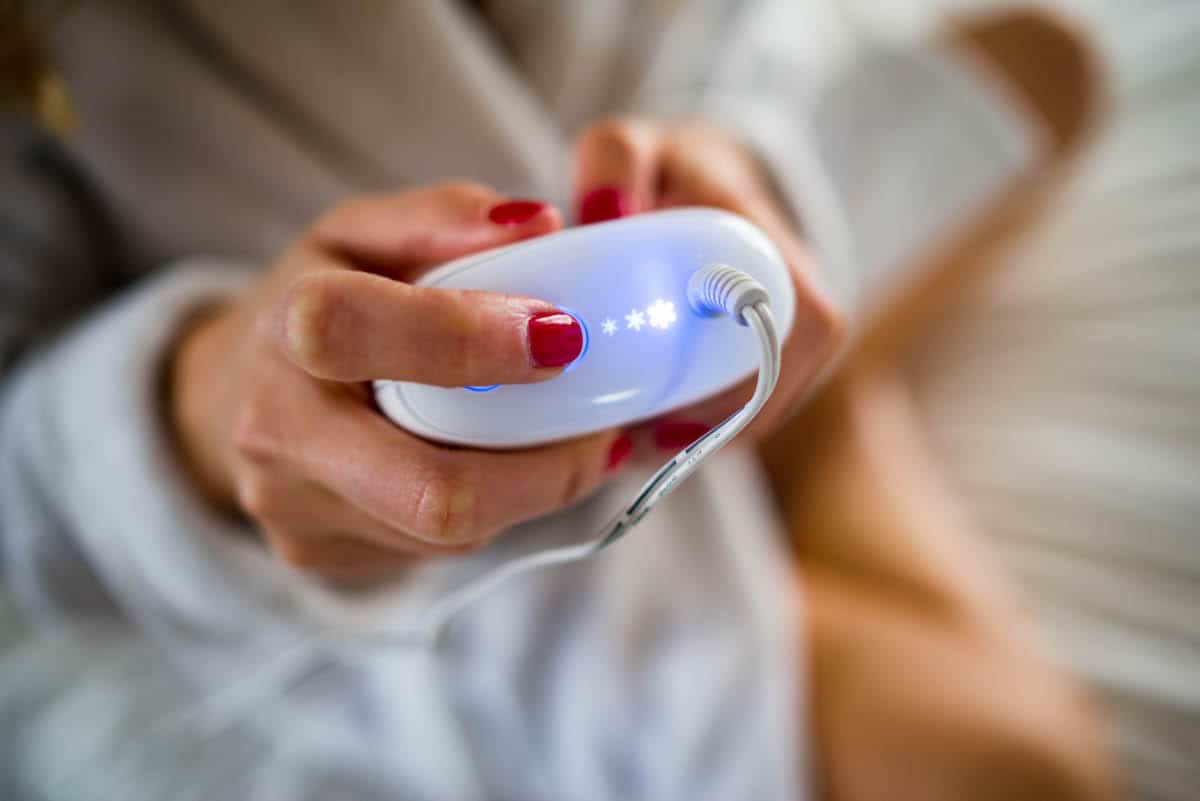 How Long Does It Take To See Results?
Everyone's different, but it's recommended you use the device once per week for at least six weeks. I personally began seeing a decrease in hair regrowth on my legs and armpits after three treatments!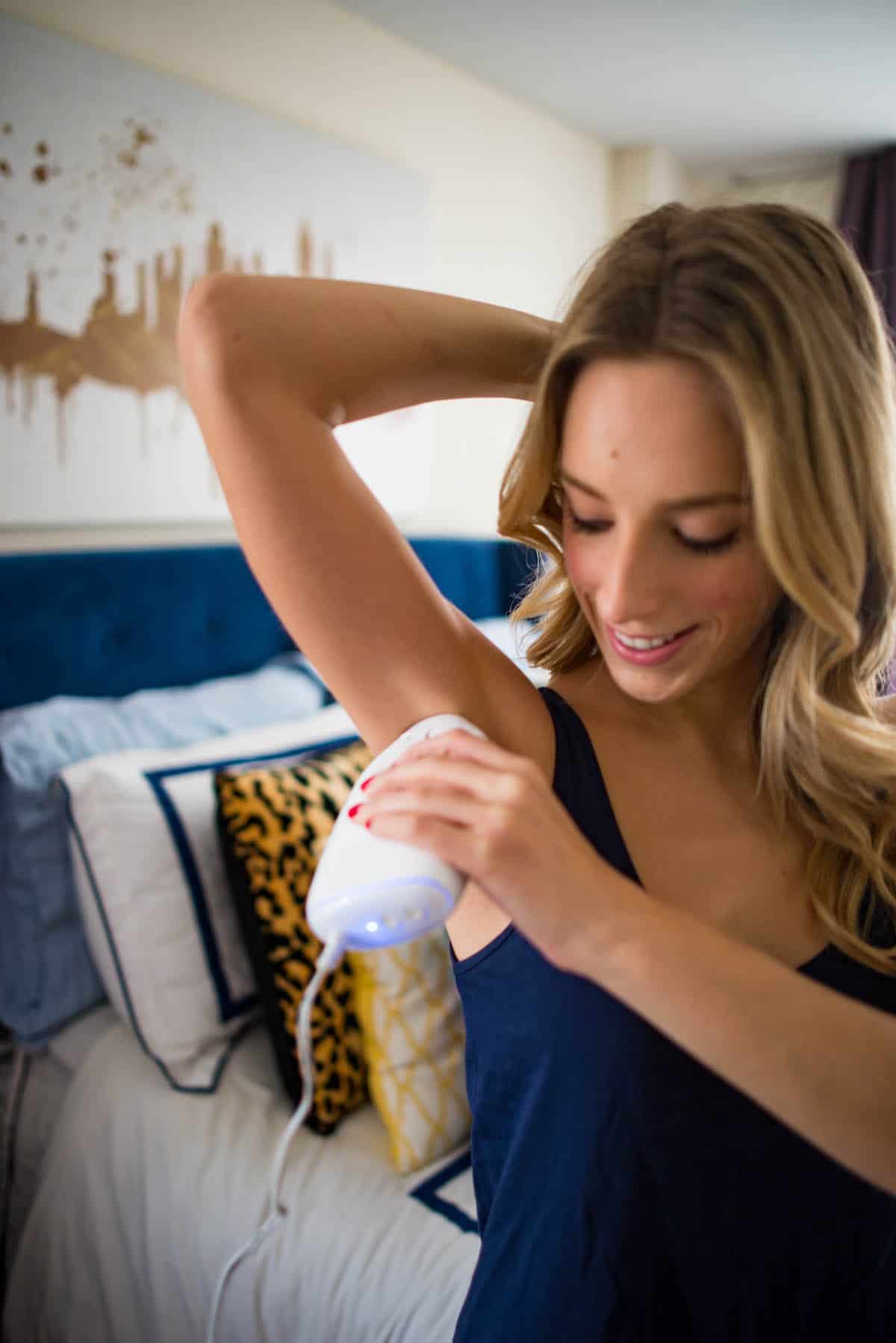 How Much Does It Cost?
You can snag one of these for yourself (or a loved one!) at Sephora for $245. It's a pretty penny, but worth it when you consider how much you are saving versus if you paid for professional hair removal. Hint hint: it would also make a great gift for the beauty lover!
Do It Hurt?
Surprisingly– not at all! I can only speak to my own experience, however I have sensitive skin and the treatments haven't bothered me at all. I use the highest setting and if anything it feels like a very dull rubber band snap.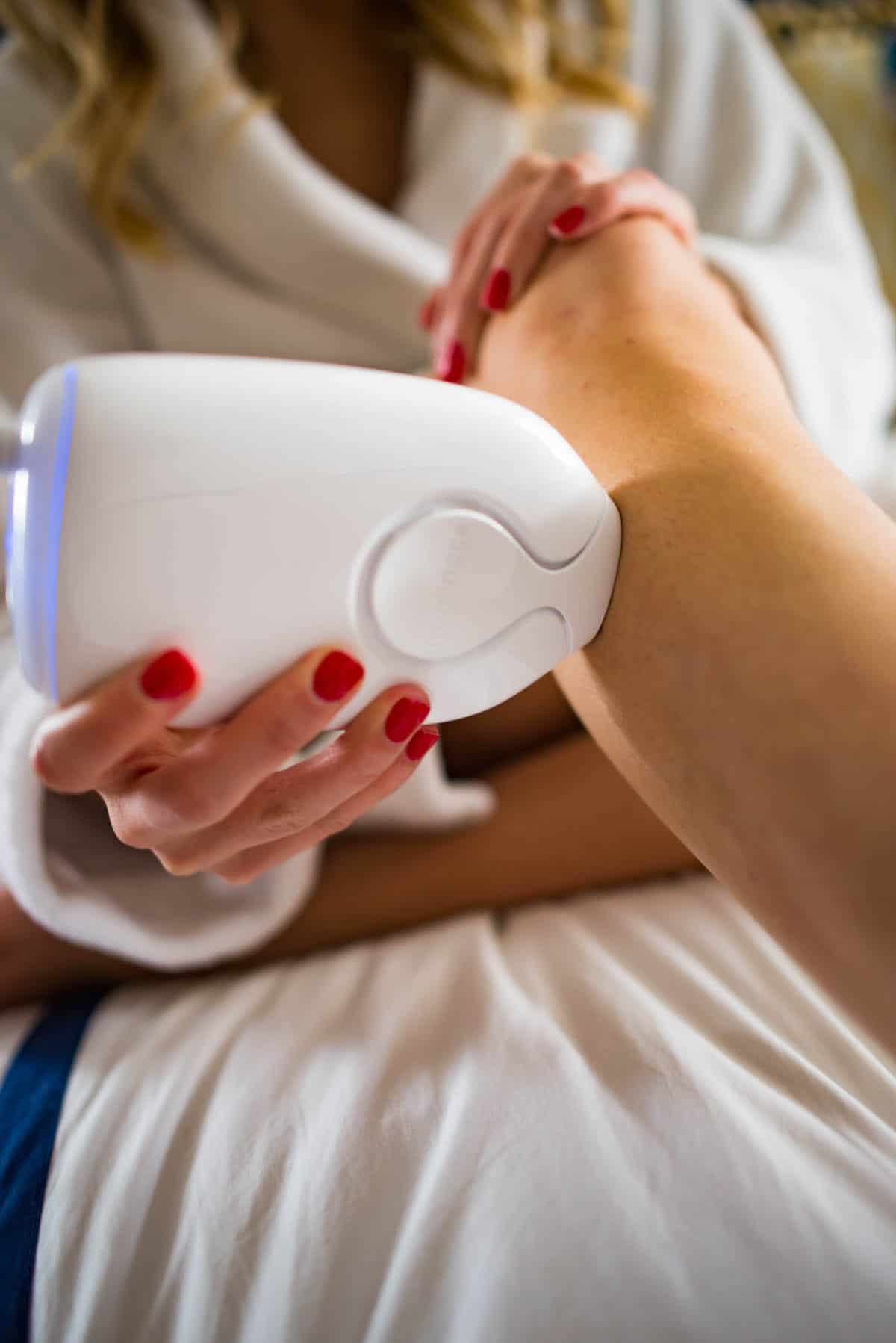 My Honest Thoughts
So far I've only used the iluminage Precise Touch on my armpits and legs and I have to say I'm really impressed with the results. My hair is light brown and I have pale skin– not the ideal combination for hair removal. Anywhere you read will tell you how tough it can be for lasers to have any effect on light skin and hair tones. Well the good thing about the iluminage Precise Touch is that it works on all skin tones and hair colors. Huzzah!
One thing to note is that it is time-consuming and requires a weekly commitment. I recommend choosing a day and time when you know you are always home and set a reminder on your phone. Right after showering or before bed would be perfect!
It takes me about 40 minutes to complete the treatment 2x on both of my legs and armpits. It is a bit tedious (I have to take breaks because my arms get tired 😳 ), however you have to remember all the time you'll save not having to shave.
Other than unruly eyebrows, I'm lucky enough that I've never needed to do hair removal on my face. However if this is a concern for you the iluminage Precise Touch is completely safe to use on the face including the eyebrow area and upper lip. Awesome right?
Have any of you ever done professional hair removal? Would love to hear your experiences in the comments!
Big thank you to iluminage for sponsoring this post!
- Katie