Big thank you to Zappos for sponsoring this post!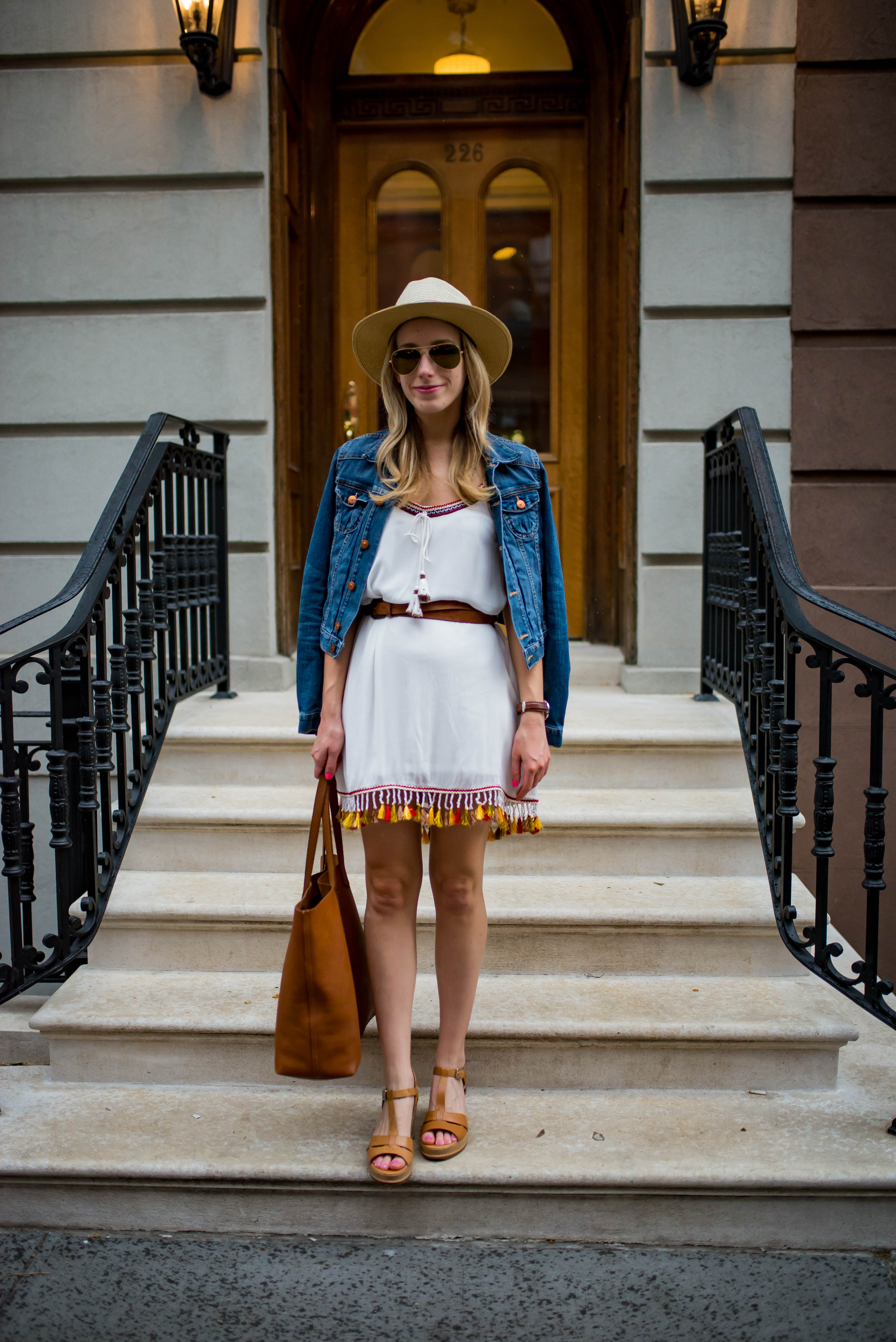 "Do you think you're going to Coachella or something?" That's literally what Nick asked me when I put on this tassel-adorned dress and Clarks wedge sandals. While I can't think of anything worse than standing around in a packed loud crowd of people in the middle of the desert, I'll admit he had a point with his description. Tassels: check. Panama hat: check. Denim jacket: check. Boho-esque shoes: check. I'm just going to blame the festival overload on Instagram for subconsciously influencing me.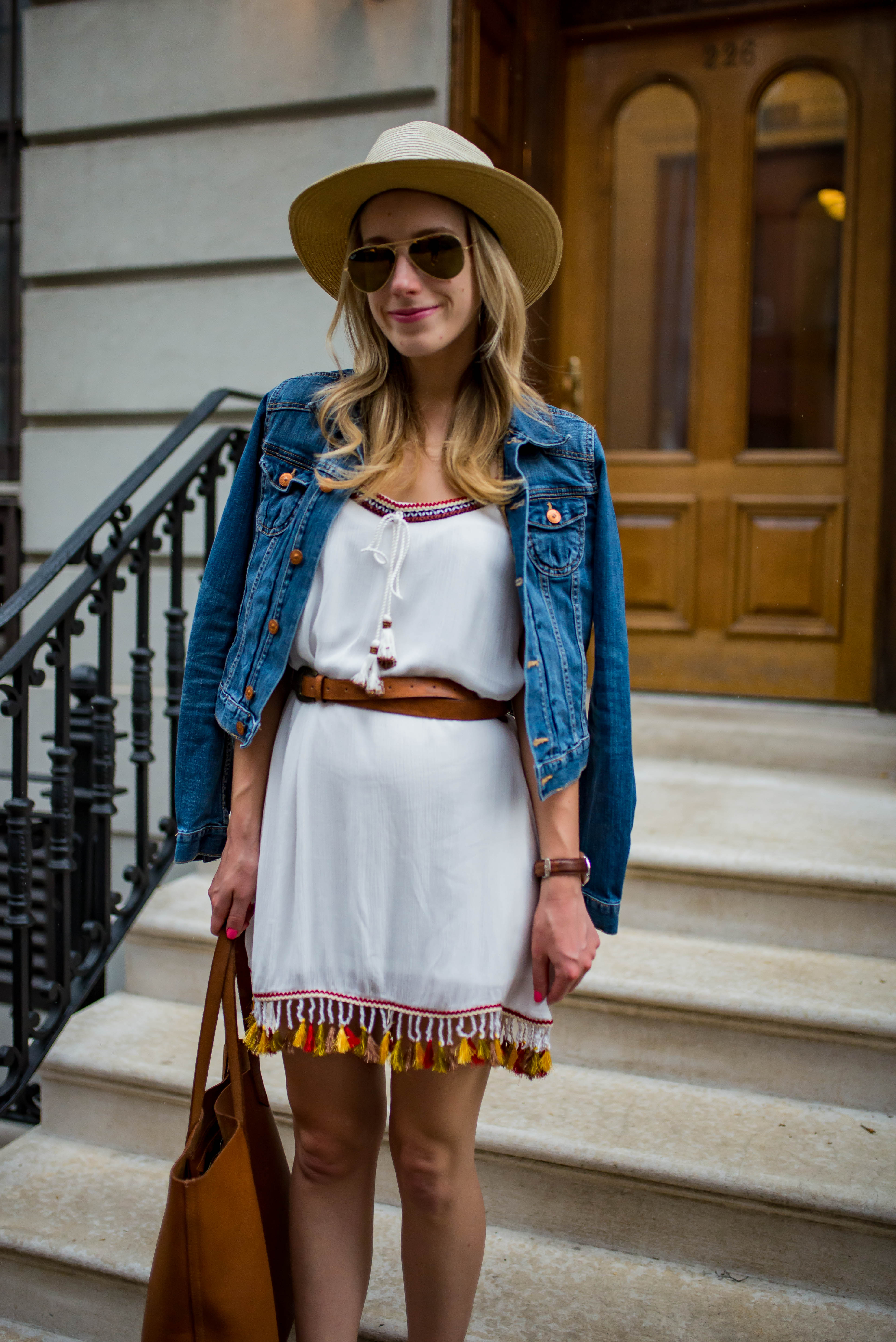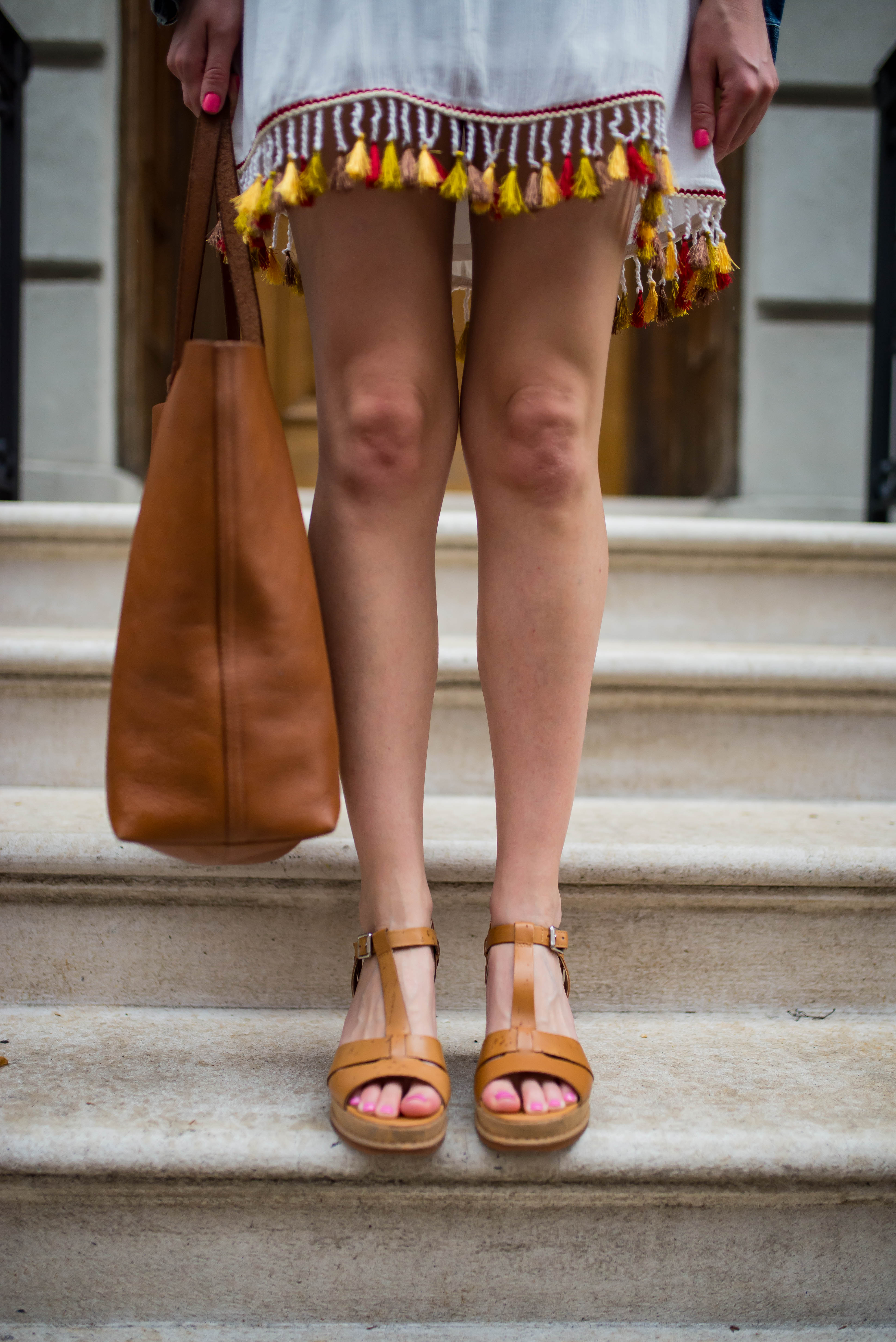 I'd never describe my personal style as bohemian, but I have to say I don't mind a playful and laid back look from time to time– especially when I've been wearing so much white and navy.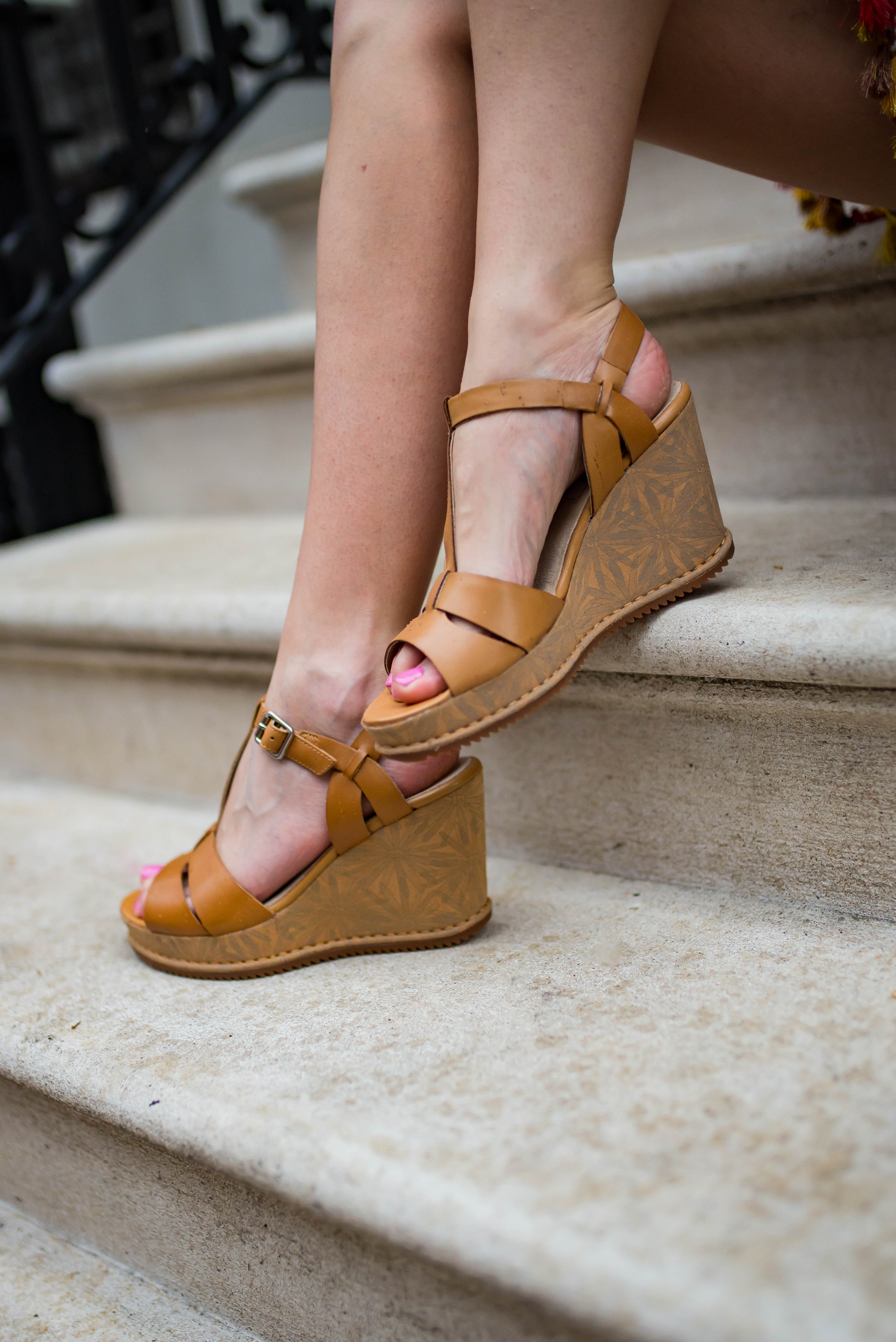 Though this dress may not be for everyone, these wedges, omg you guys this Clarks pair is good.  I'm very particular about any footwear with height because let's be real, comfort is non-negotiable when you live in a city where everyone walks. There's a reason why you see me in the same sandals and heels over and over– it's because I'm a big baby and won't subject my feet to a potential blister even at the lowest risk. The suede-covered footbed on these wedges feature a dual density Cushion Plus™ technology, ensuring optimum comfort. I also really love the floral print on the heel– it's subtle enough that it won't clash with what you're wearing.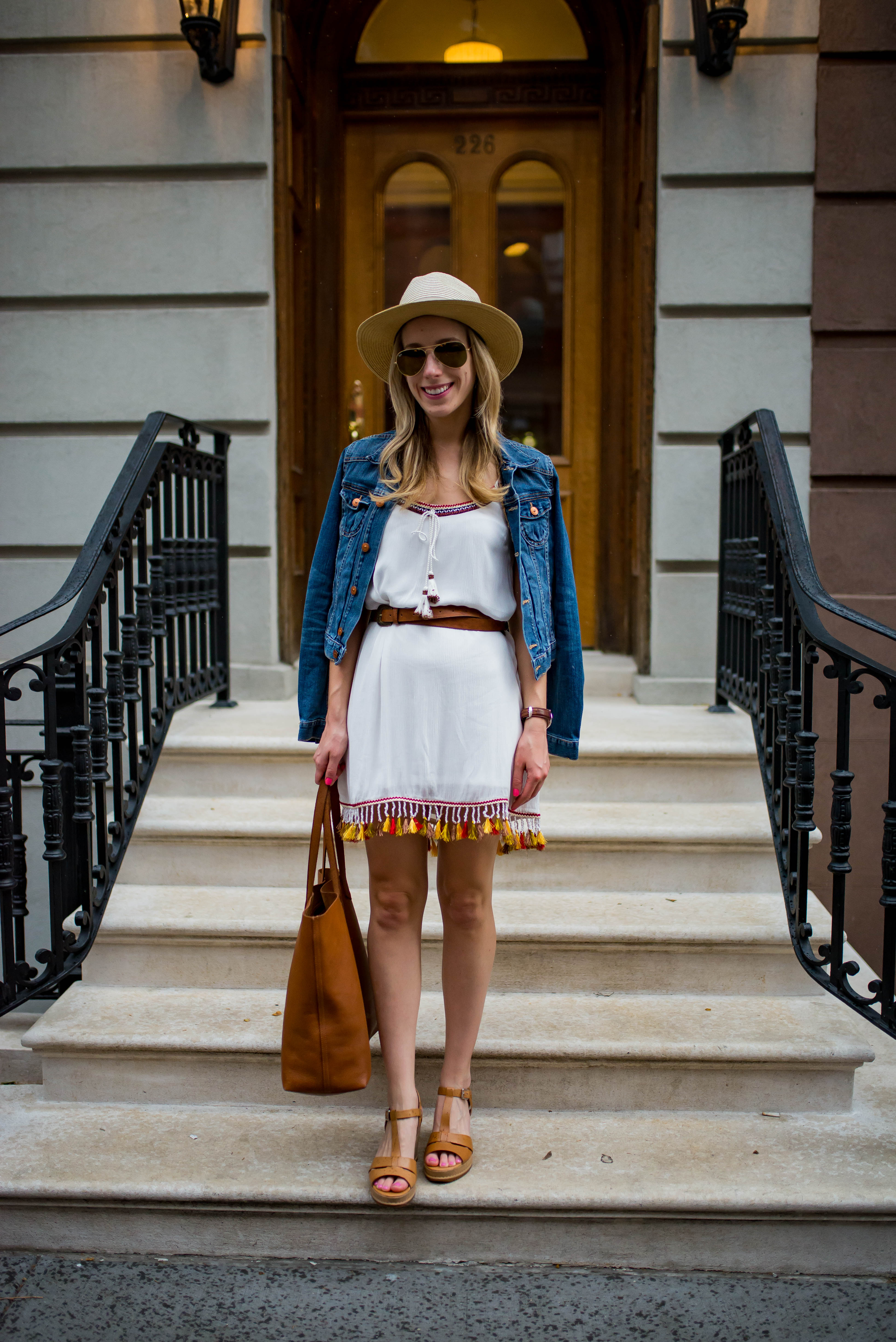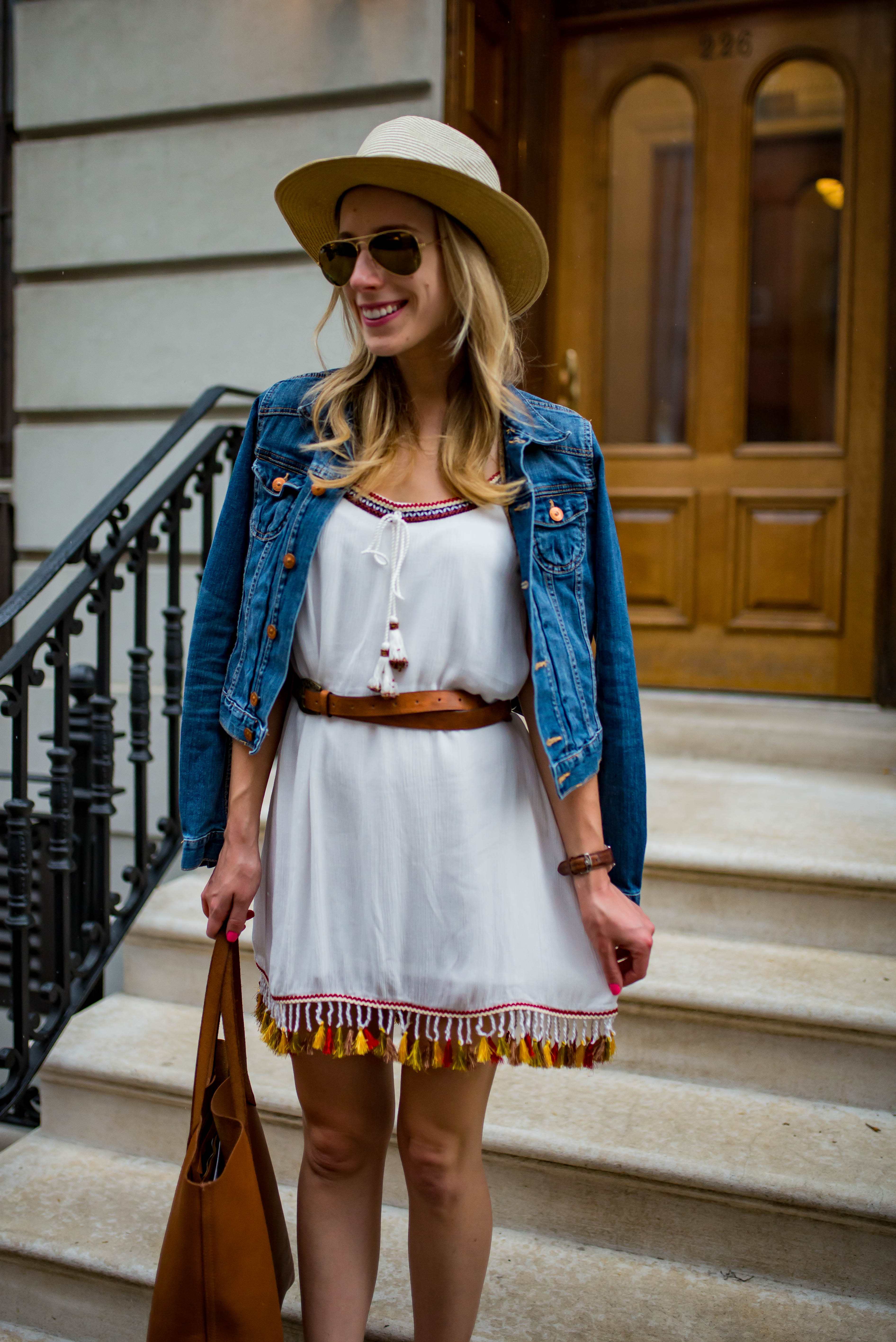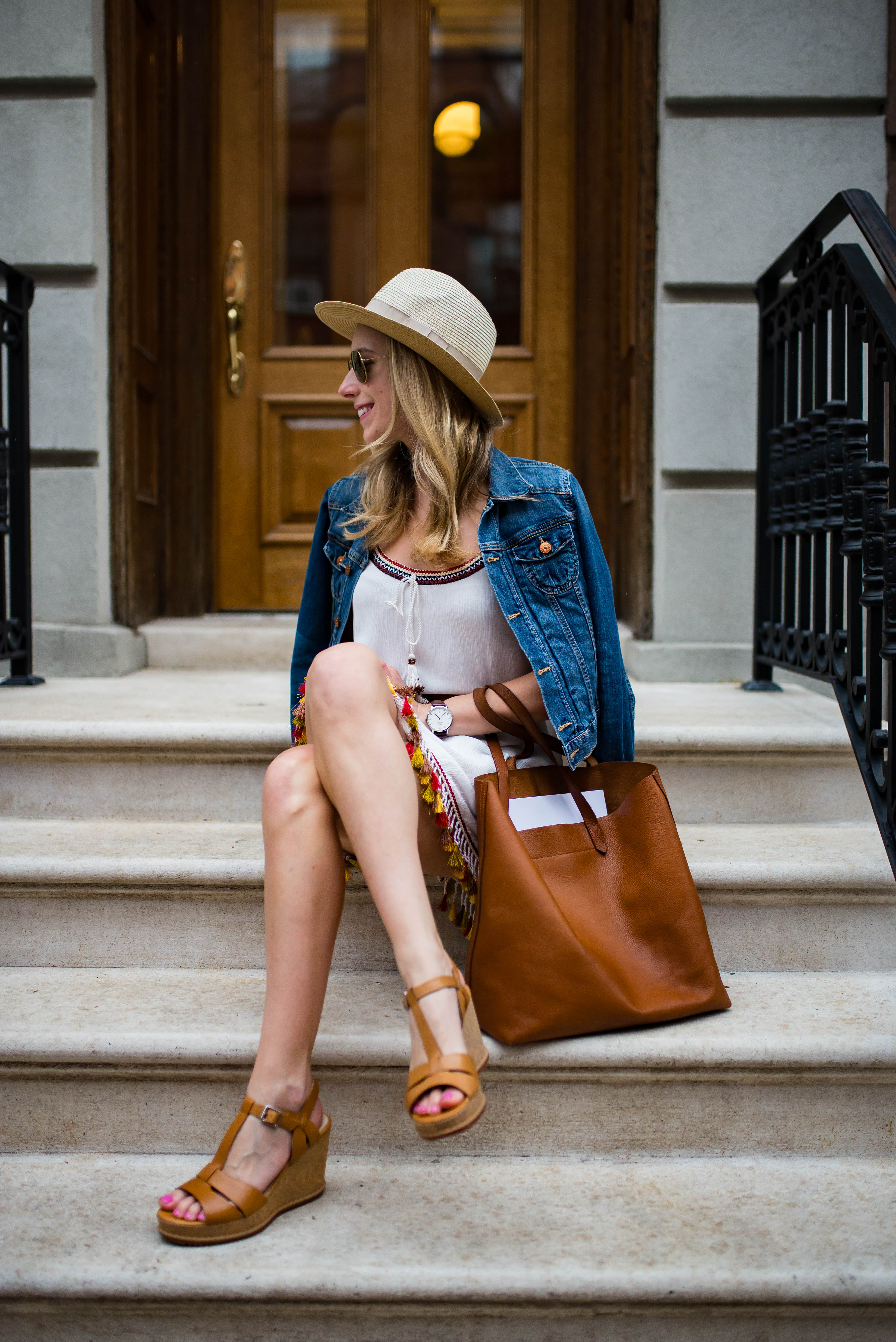 Clarks Wedge Sandals via Zappos (now 30% off) | Similar Denim Jacket | Panama Hat | Aviators | Similar Watch
So if I wasn't persuasive enough: yes, these wedges are comfortable! And not to put any pressure on you butttt Zappos just marked this pair down 30% off. Happy Hump Day, indeed. 🙂
- Katie