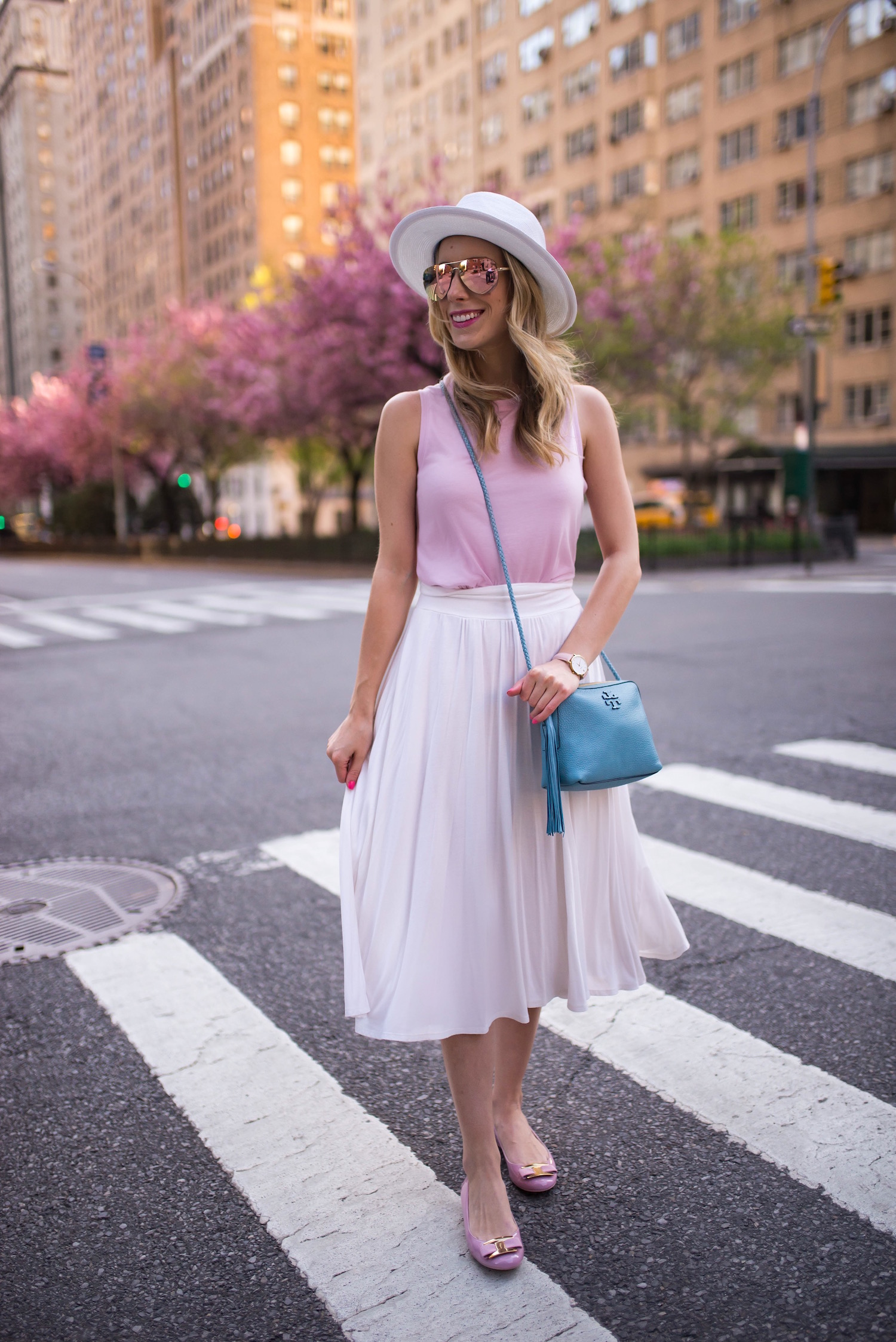 Oh Park Avenue. All my New York gals– I highly recommend taking a stroll on Park between 38th and 42nd streets ASAP. The magnolia blossoms and tulips right now are incredible! I talked Nick into meeting me one day after work last week to capture a few shots before all the spring blooms disappear. It's so bittersweet that this foliage only sticks around for a few weeks.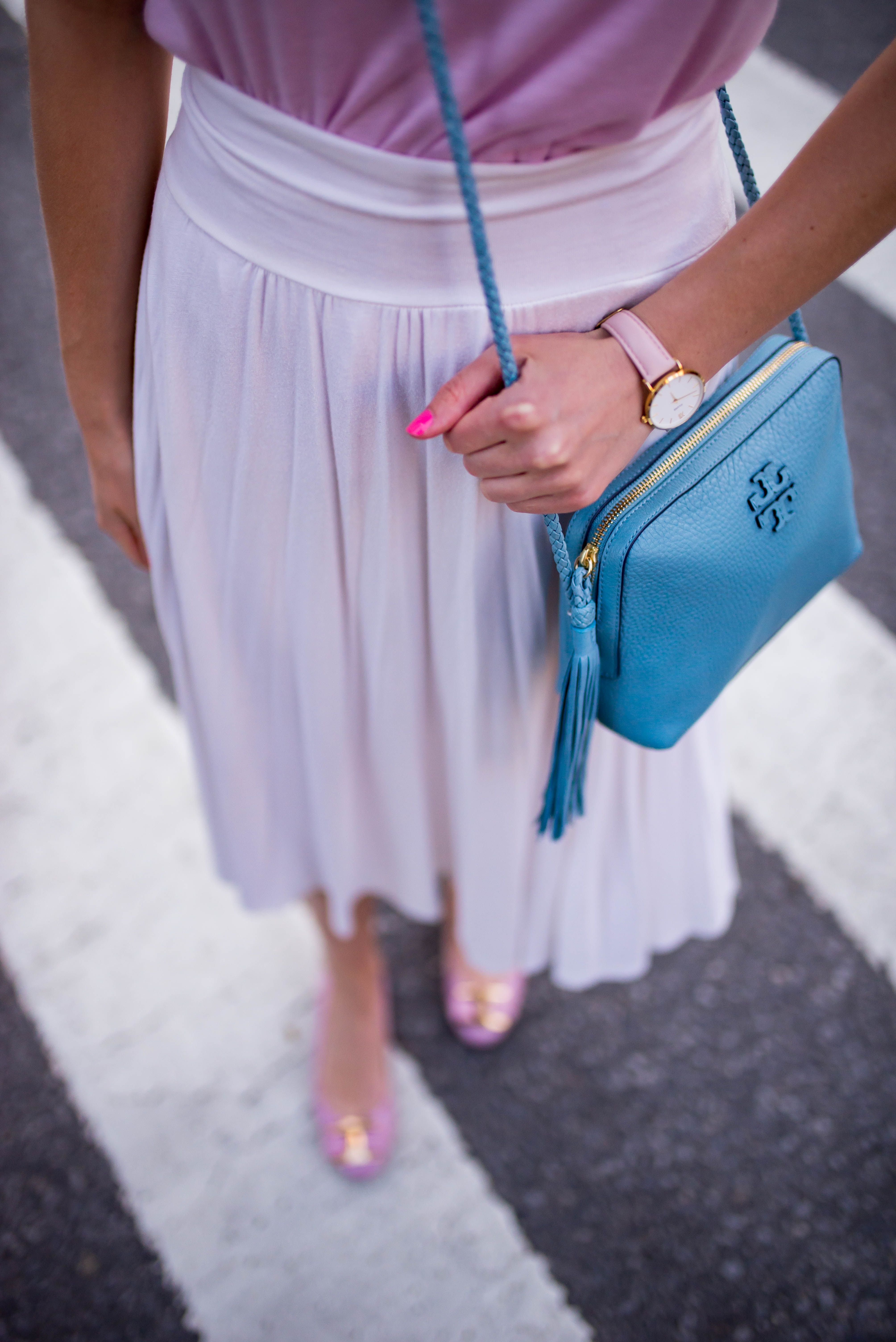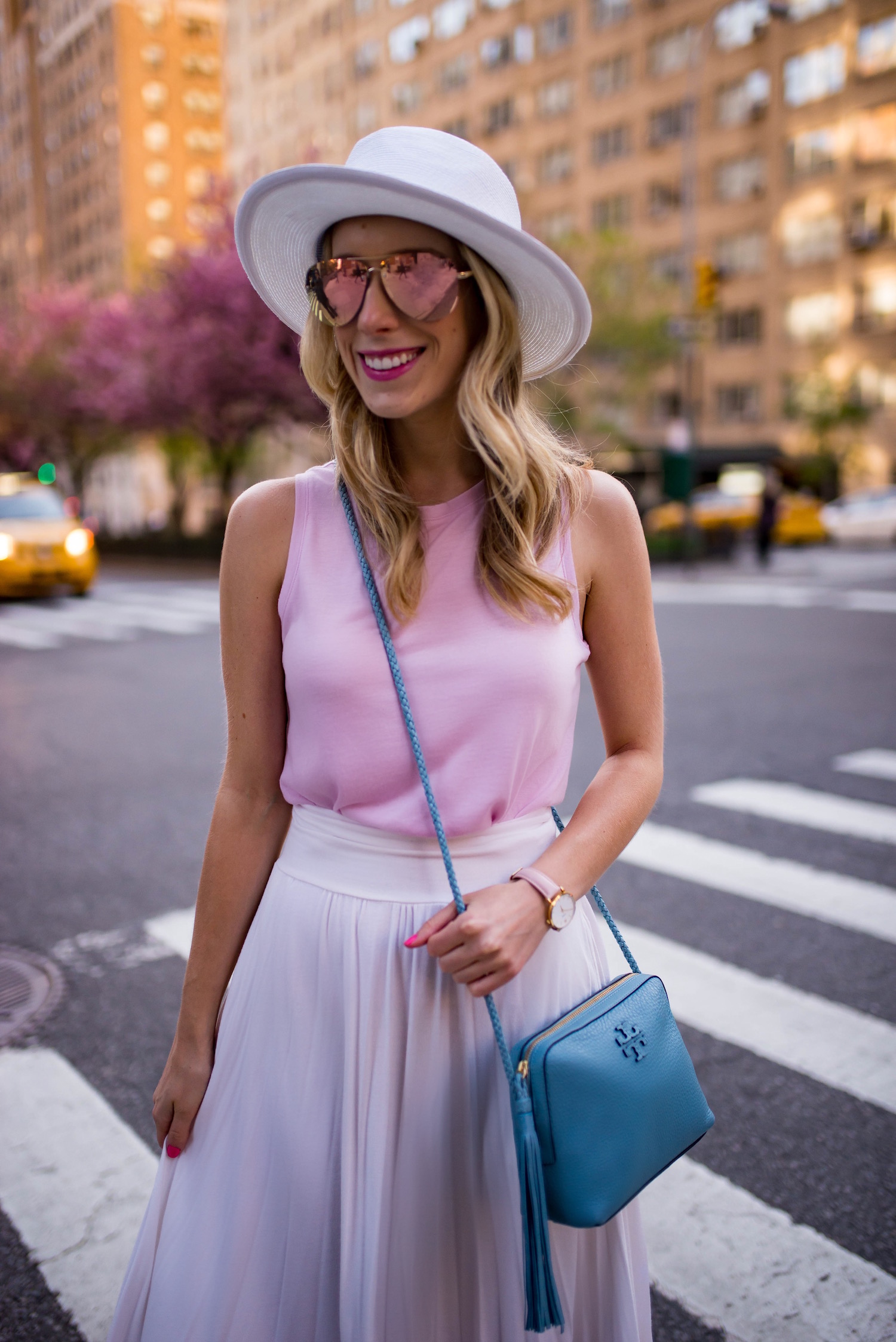 Tory Burch Taylor Leather Camera Bag (now on sale!) | Pleated Skirt | Tank Top | Rose Gold Aviators | Salvatore Ferragamo Ballet Flats (love this similar budget-friendly style) | Similar Hat | Pink Watch
Of all handbags, crossbody styles are by far my favorite. I love how you can just sling them across your body and have your hands completely free. Clearly from these photos you can see my Tory Burch spring obsession has continued in the form of the now on-sale Taylor leather camera bag. I have no clue why it's called a camera bag because it definitely couldn't fit my Nikon DSLR, however it's kinda the perfect casual crossbody. Every aspect of this bag is on point from the sizable interior that can easily hold a wallet, keys, iPhone and a lipstick; to the tassel-adorned zipper. I can't get enough!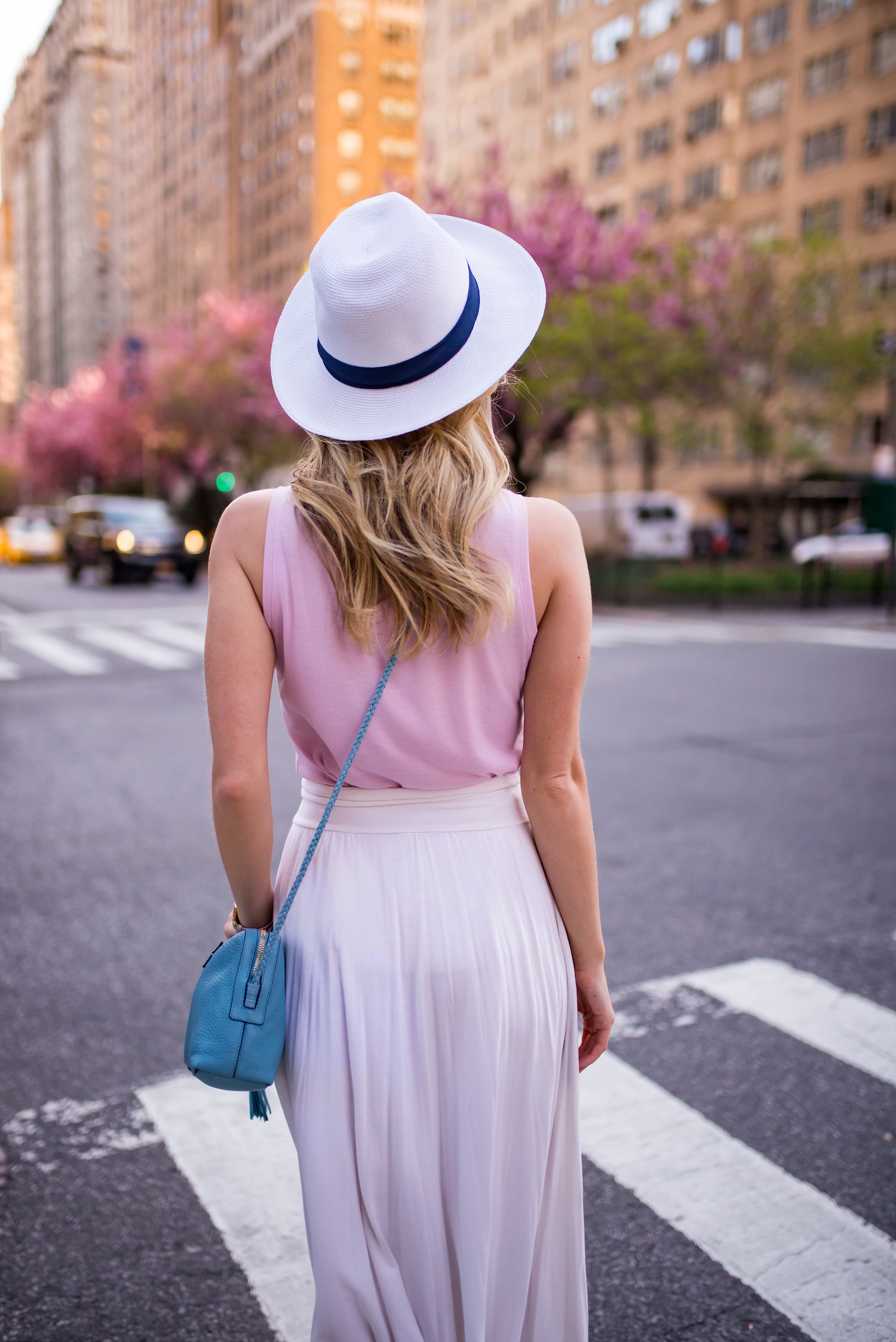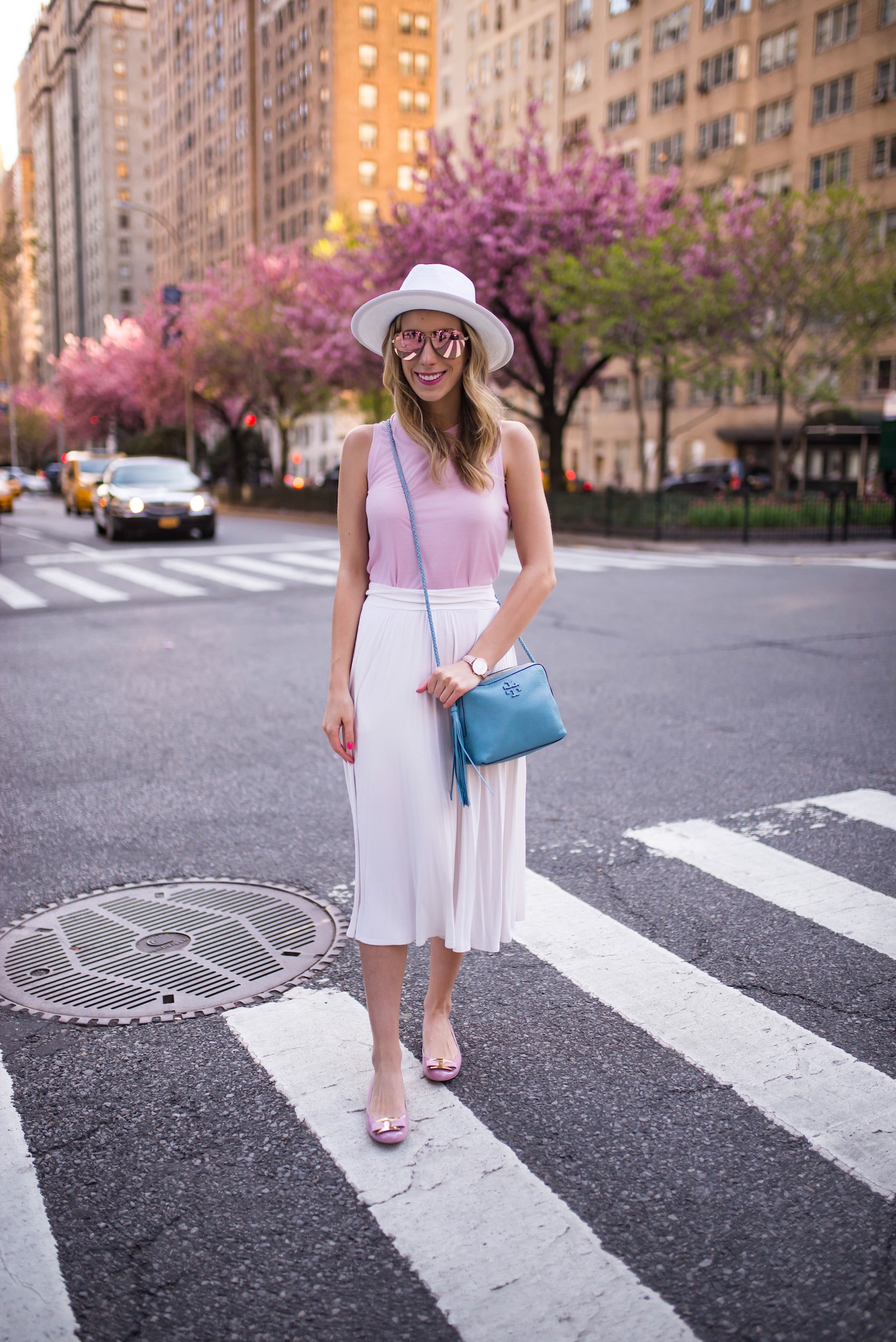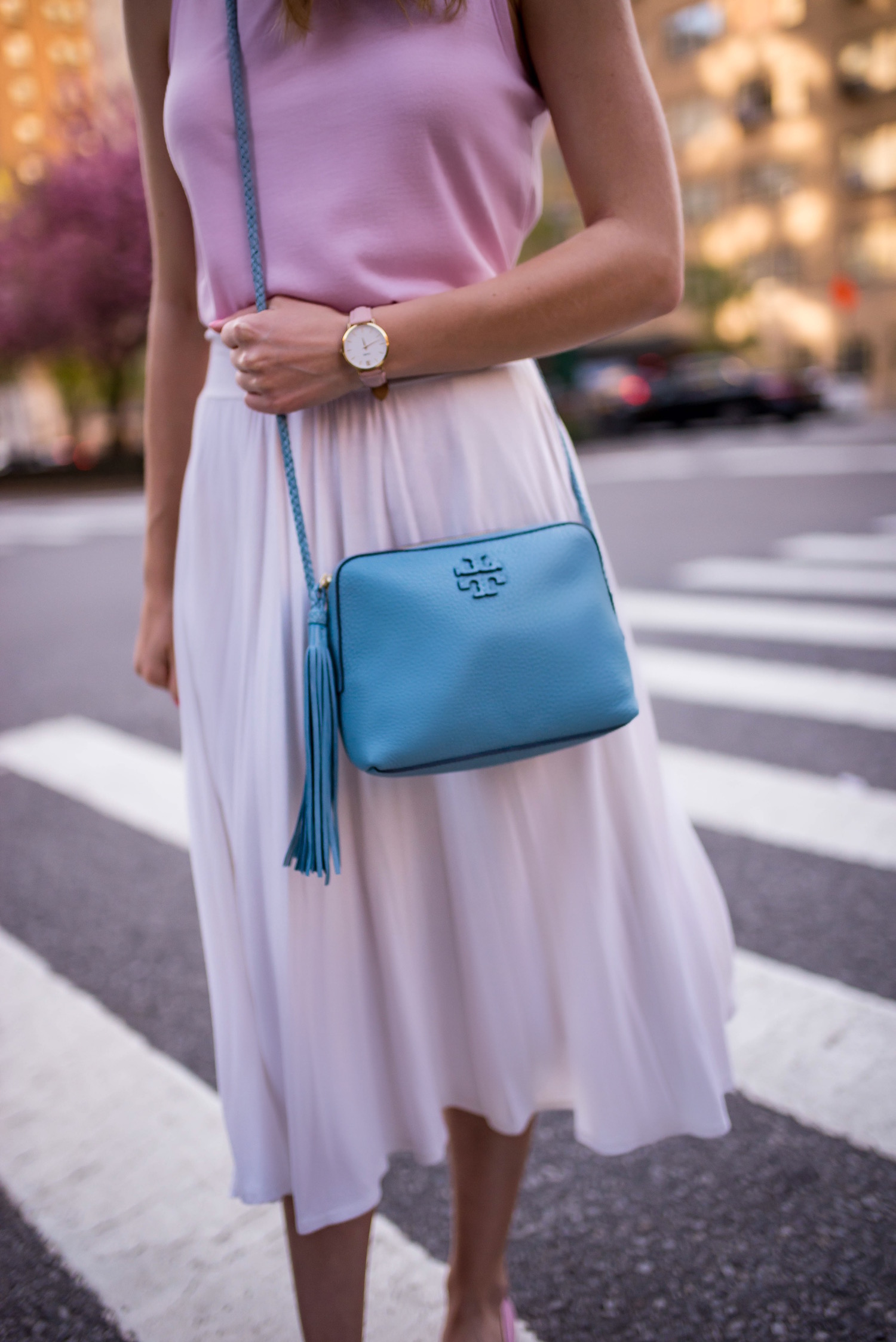 At this point I've realized I'll always be an anomaly in New York when it comes to my wardrobe. While pastels and pinks have become neutrals in my world, I've realized that's far from the norm for most New Yorkers. So if a baby blue purse isn't your thing then I'm happy to report that this bag is also available in a very NYC-appropriate shade of black and a perfect everyday saddle brown.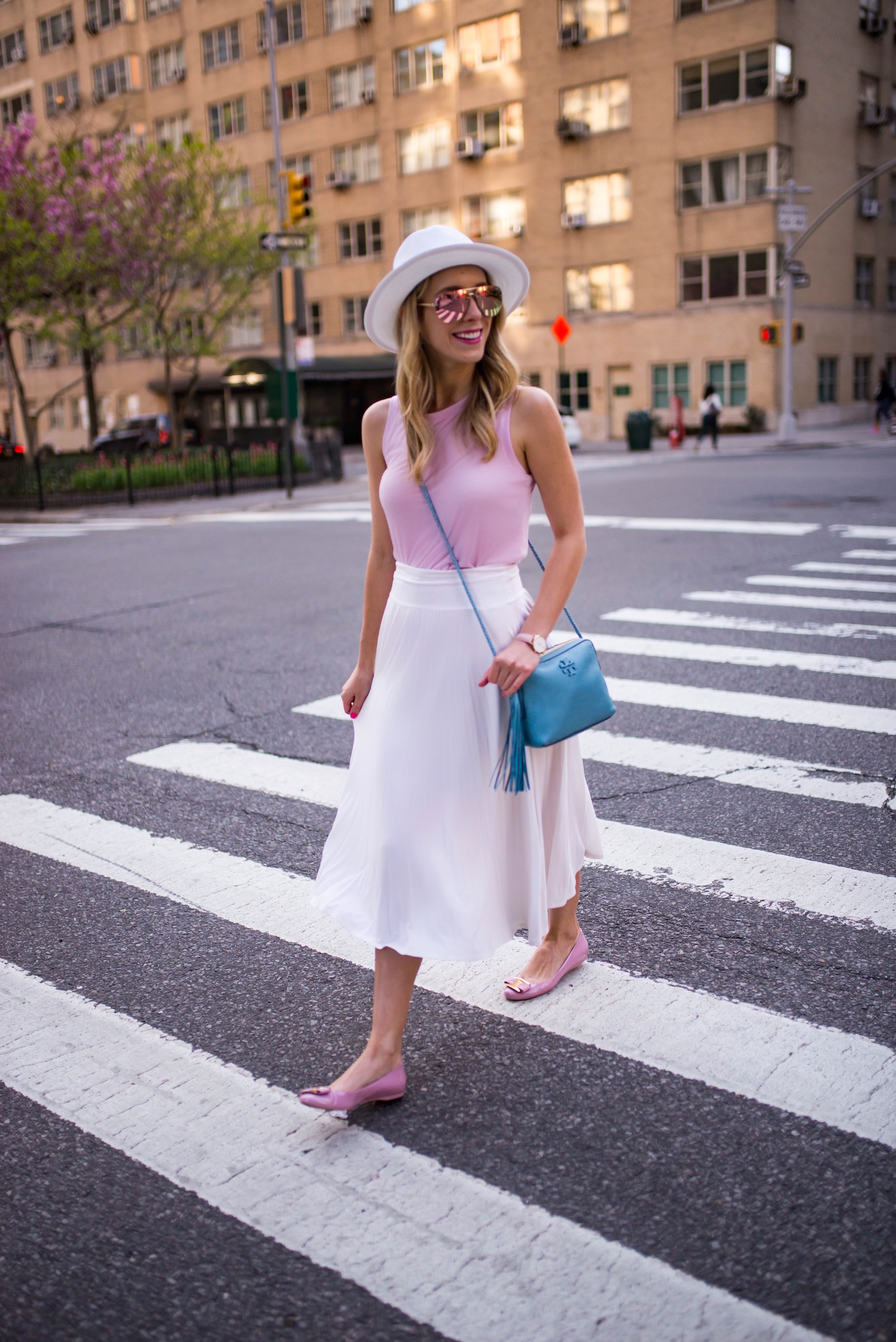 So I dunno about all of you, but I'm crossing my fingers these pretty blooms last another week or two– life is better living in color right? Speaking of color… I'm heading somewhere full of it tomorrow! Yes, your girl is heading off on another adventure. Here are 3 hints: Sun. Sand. Margaritas. Can you guess where? Make sure you can eye out on my Instagram story and Snapchat because you know I'll be documenting it all 😛
Big thank you to Nordstrom for sponsoring this post!
- Katie