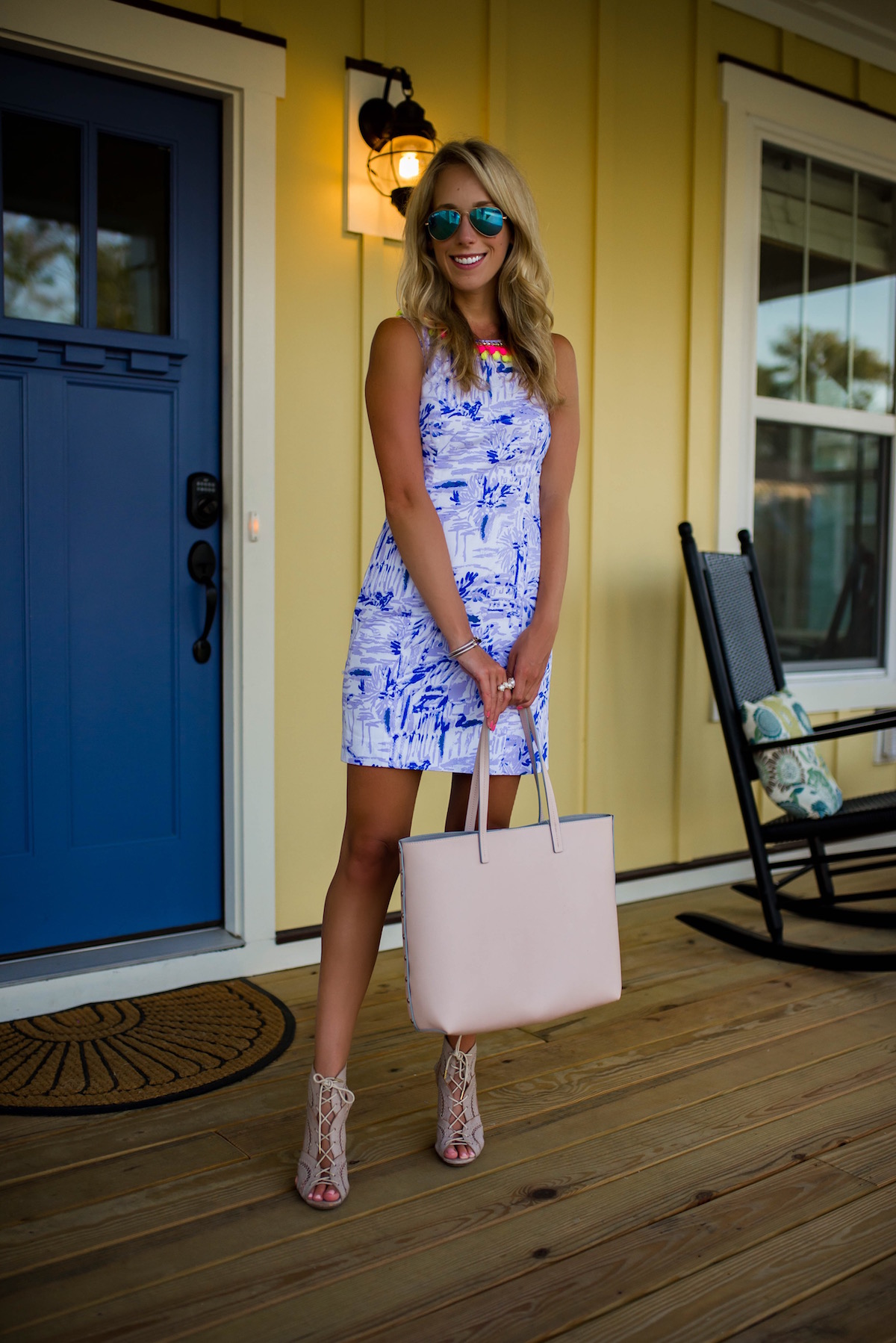 Well hello there humidity! Ignore the pom pom on my head and instead take your eyes to the pom poms on my dress. Say hello to my new Lilly Pulitzer Mila shift adorned with the cutest pom pom trim neckline and tropical lilac print. I had been saving this look for the right occasion and what better place to debut it than in the south?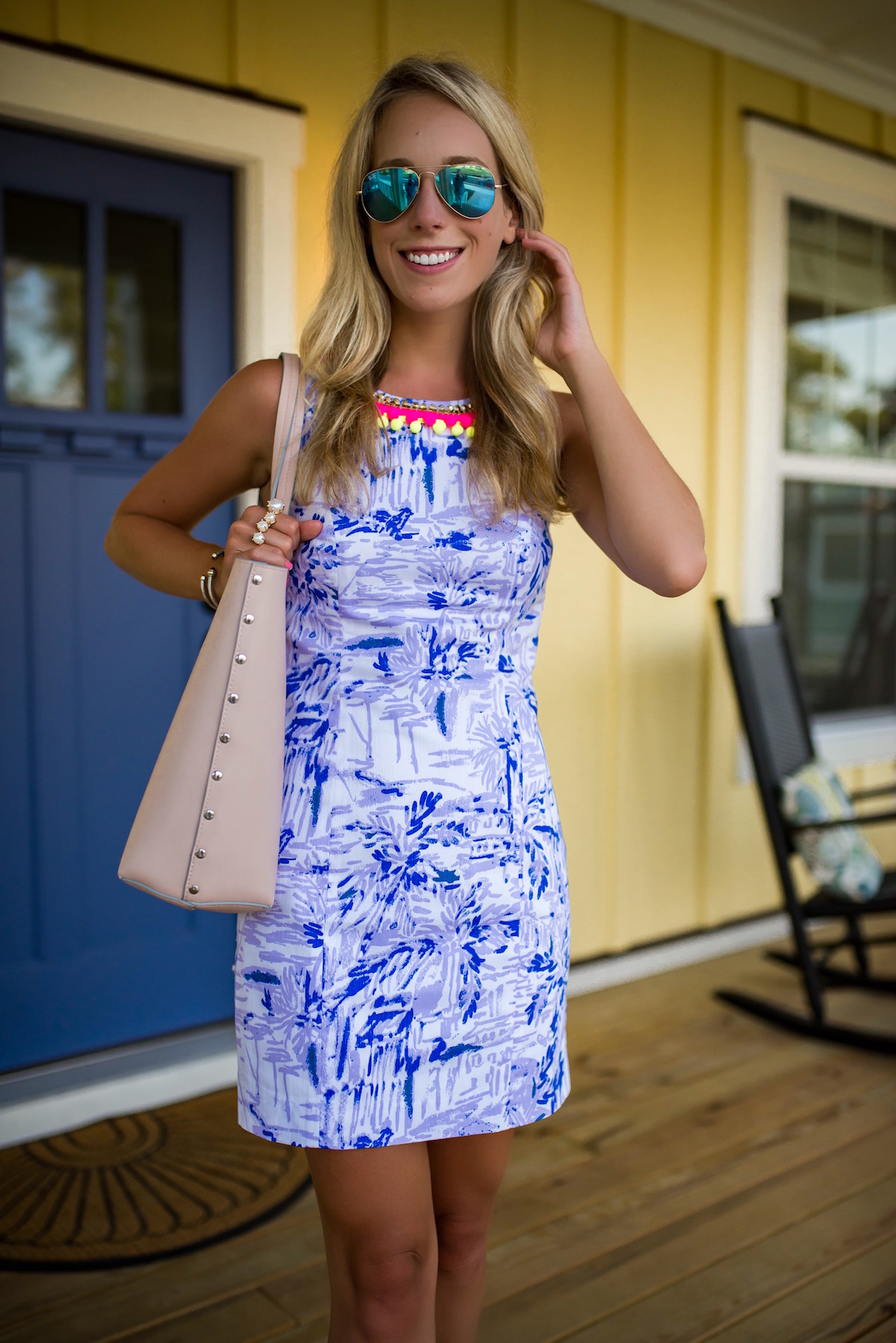 Lilly Pulitzer Mila Shift Dress | Tote Bag ($44, comes in black too!) | Similar Sandals | Kendra Scott Statement Ring c/o | David Yurman Bracelets | Aviators
If you follow along on Instagram, you that for the past few days I've been in North Carolina visiting my mom and stepdad. My sister drove up from Atlanta too so it's been wonderful being reunited for some very overdue family time. For the past 4-ish years my parents have called Brunswick County home where they live in the cutest beach community. It's a pretty quiet area most of the year (lots of retirees) but during the summer it comes alive with families and vacationers.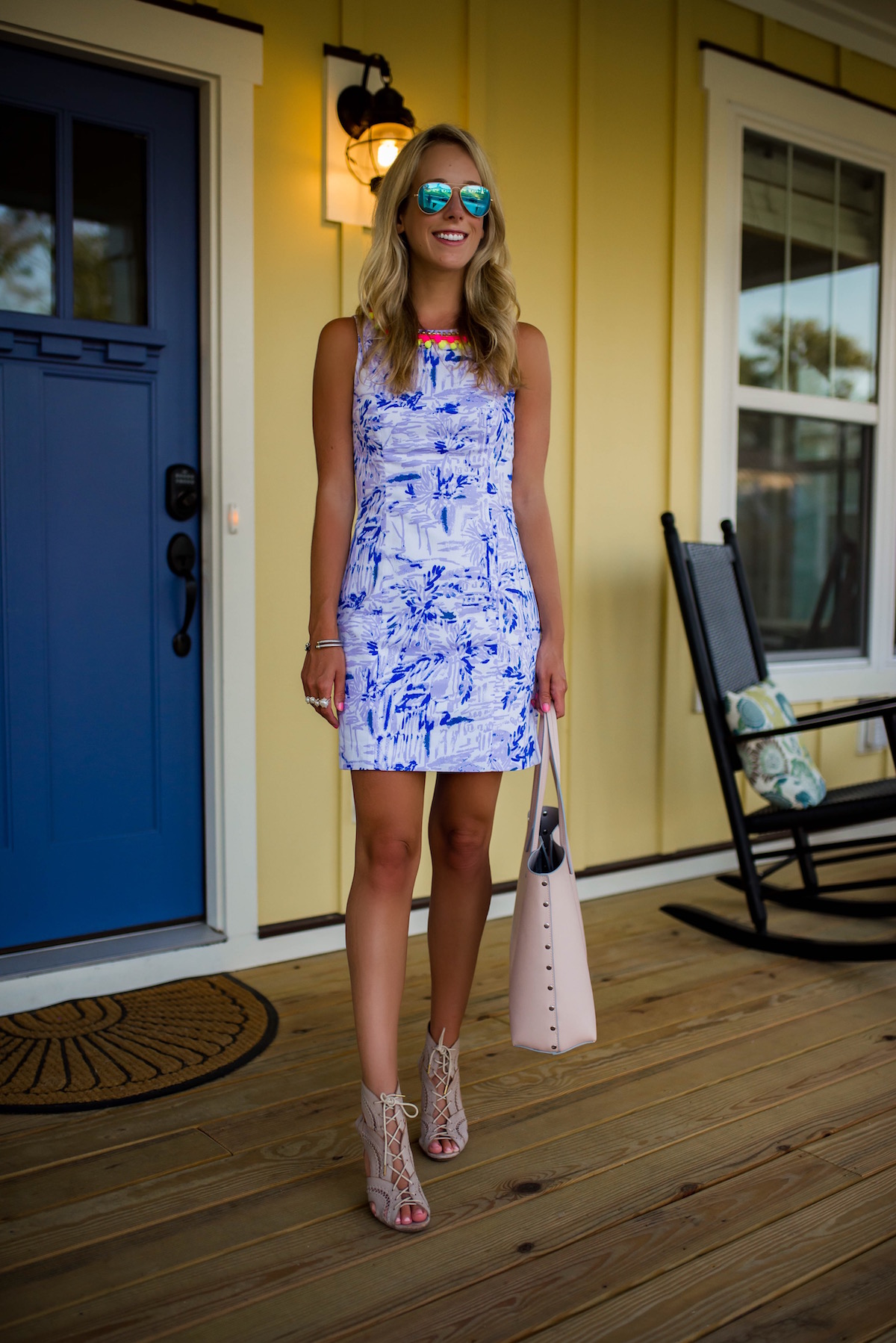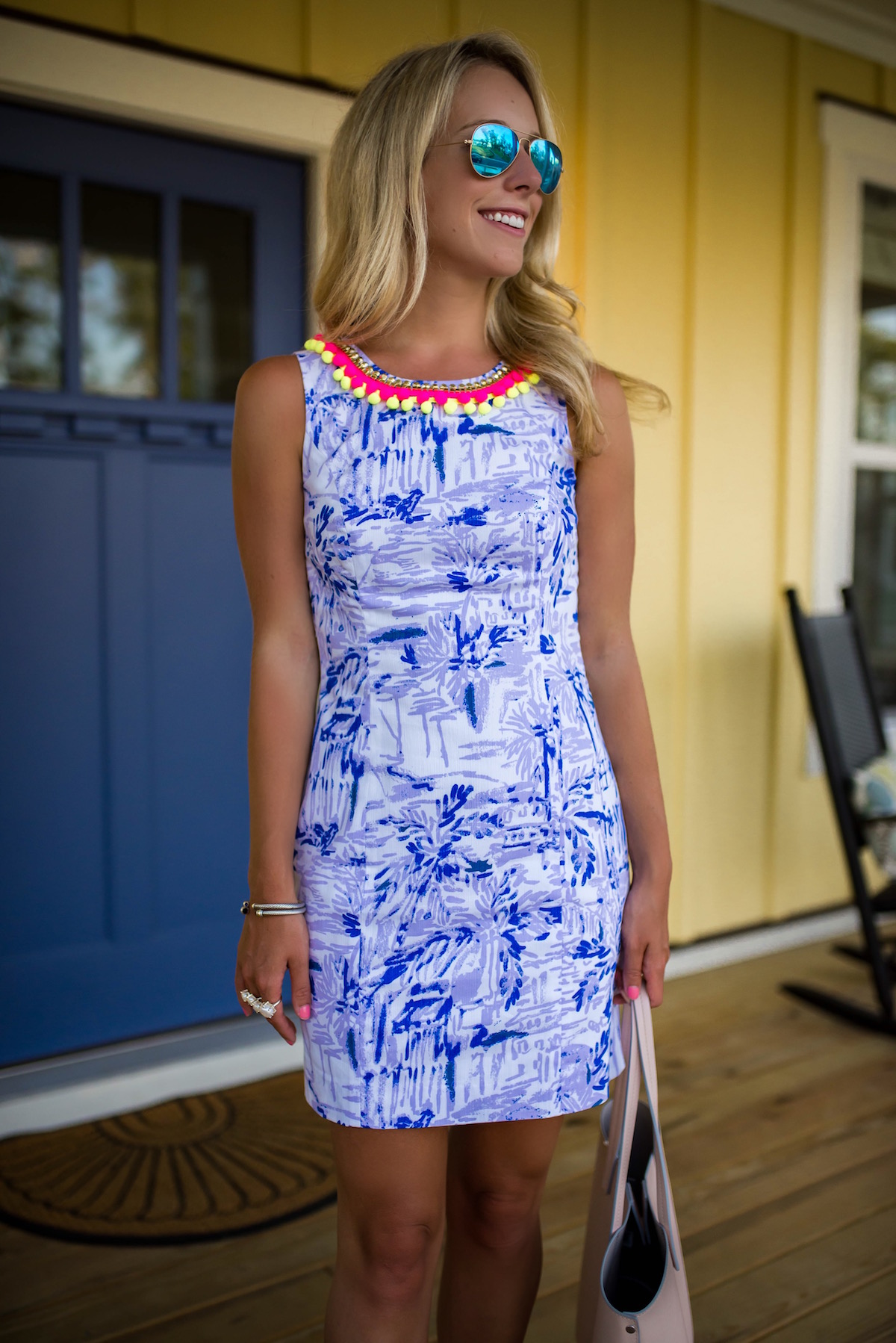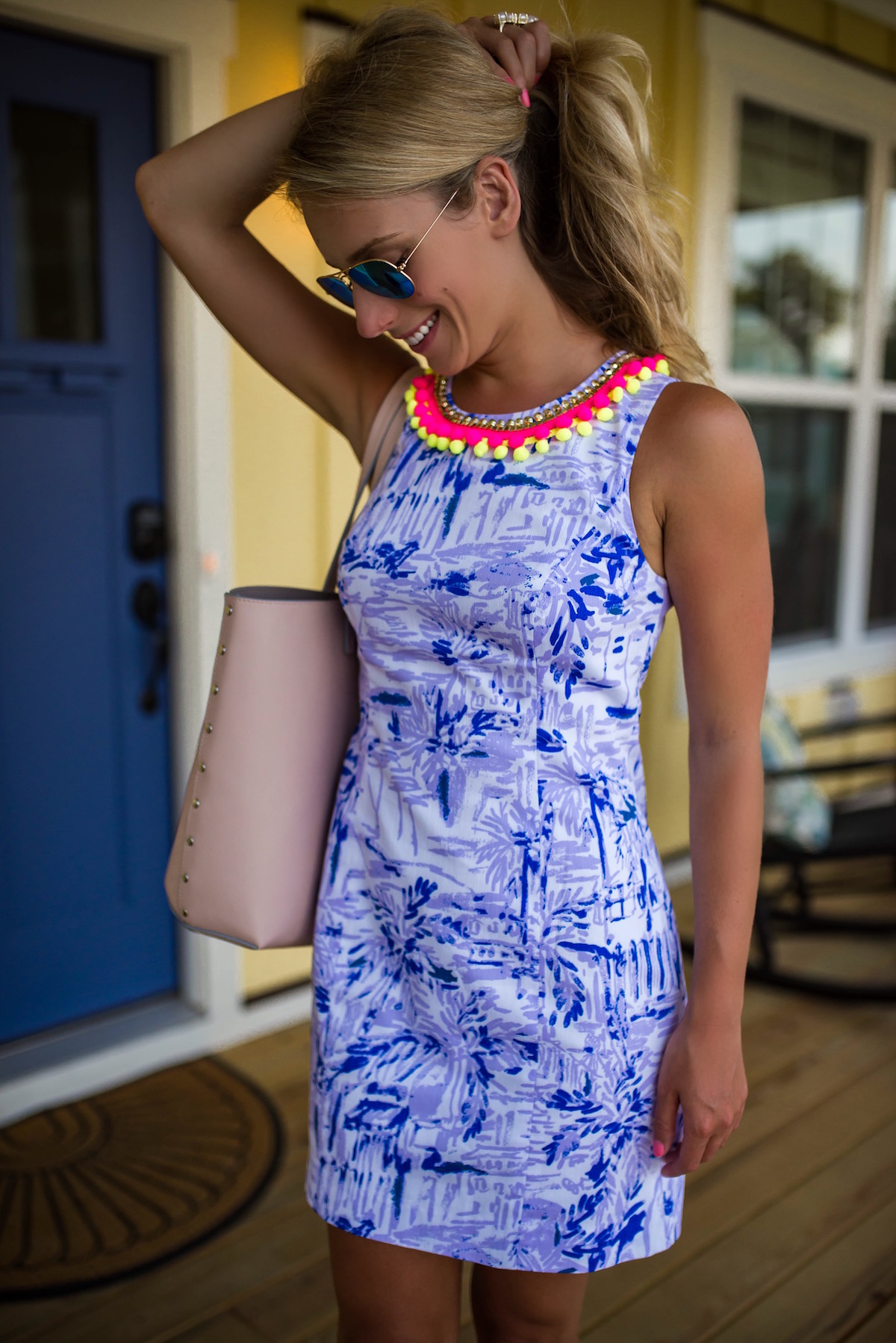 Wearing Lilly Pulitzer in the south brings back so many college memories. When I was attending Elon, I literally would wear shifts like this one to class. Hah, the good ole days! While I pretty much save my Lilly for weekends and  when I go on vacation, the love is still the same. PS have you checked out the new arrivals on LillyPulitzer.com? This two-piece pink set and pom pom trim wrap are calling my name… Hope you all have a wonderful start to your week! xo
- Katie