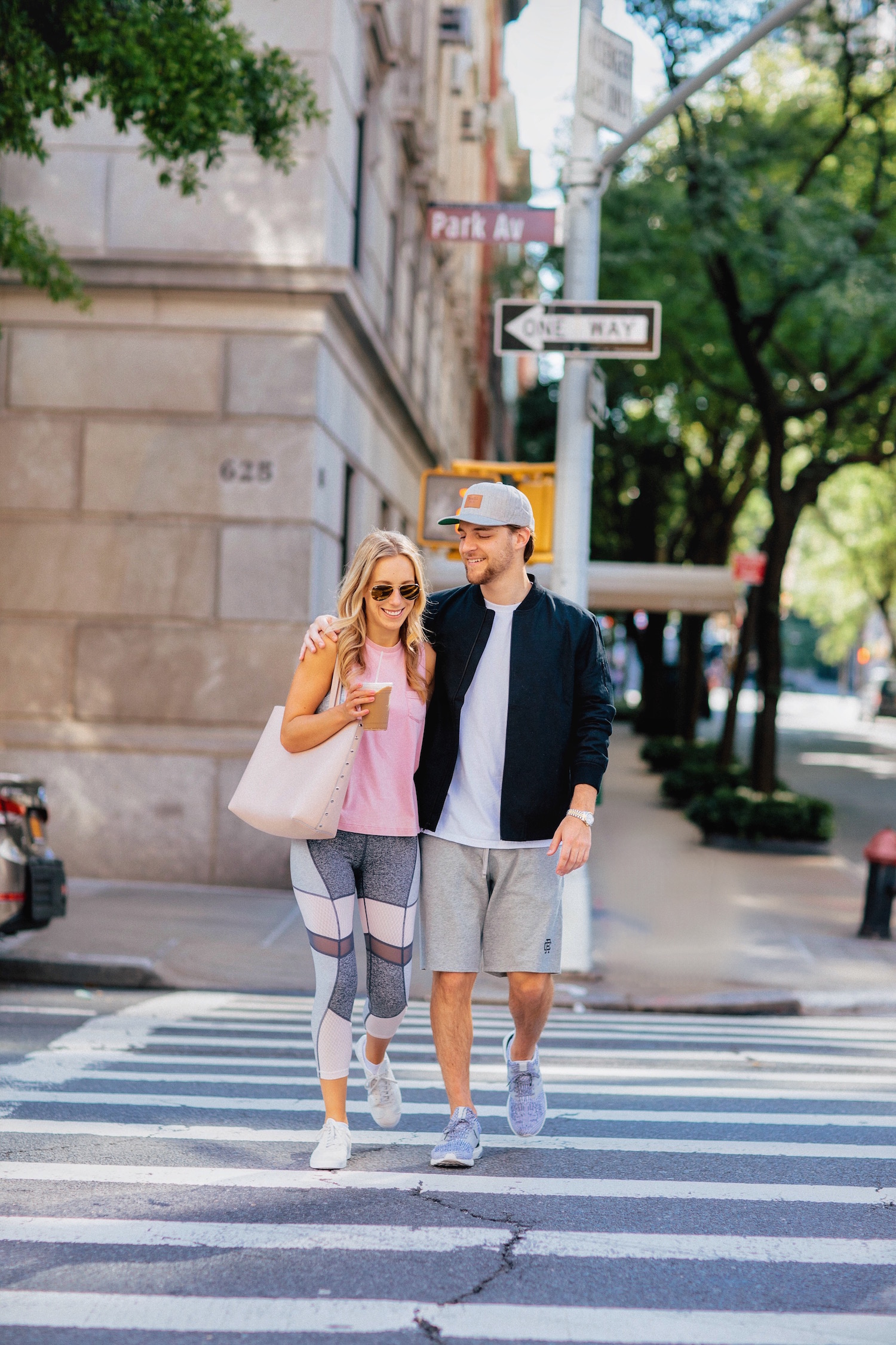 Andddddd the long-awaited day is here! Public access to the Nordstrom Anniversary Sale has officially begun and there's no excuse not to check it out. While there's been so much hype about ladies' fall clothing, there hasn't been as much talk about what to get for the guys. They wear clothes too, you know? PS you can see my #NSale haul in this post here.
I don't know about the men in your life, but my Nick gets really overwhelmed with sales. He loves looking nice, but not the stress that comes along with shopping. Lucky for him he's got me, so I helped him navigate the sale and pick out a few casual things to add to his weekend wardrobe.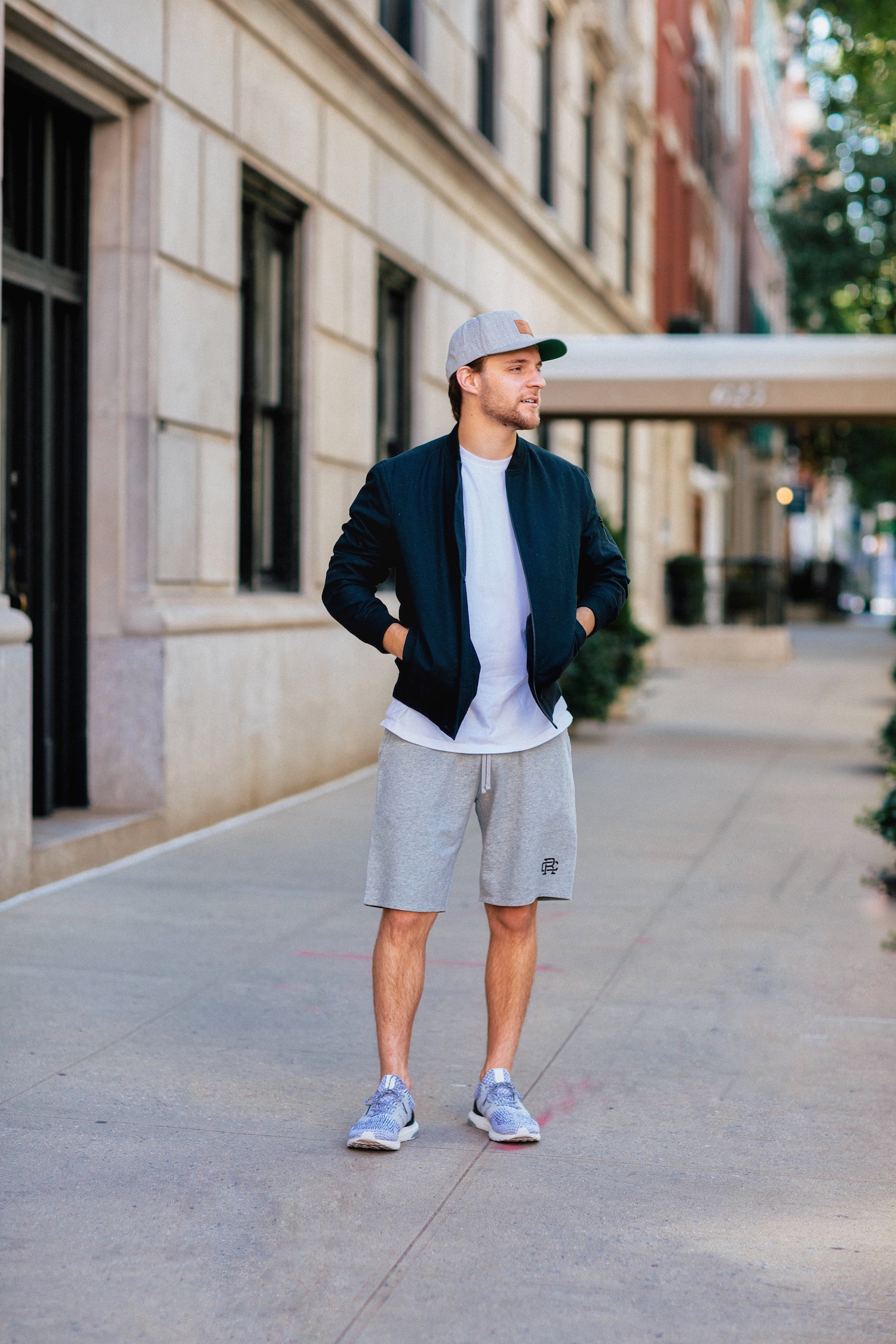 Black Bomber Jacket (under $100!) | Terry Sweat Shorts | Cotton T-Shirt (lots of colors & just $13!) | Brixton Flat-Brim Hat | Adidas UltraBoost Sneakers (his favorite) | Rolex Watch
Five days a week you can find Nick dressed in slacks and a button down shirt. On weekends? He's all about comfort and lives in sweatpants and shorts, cotton t-shirts and layering pieces like this bomber jacket— all currently on sale for under $100 at Nordstrom!
Men's Tops
T-Shirts, Pullovers, Jackets & More!


Men's Bottoms
Shorts, Pants, Loungewear & More!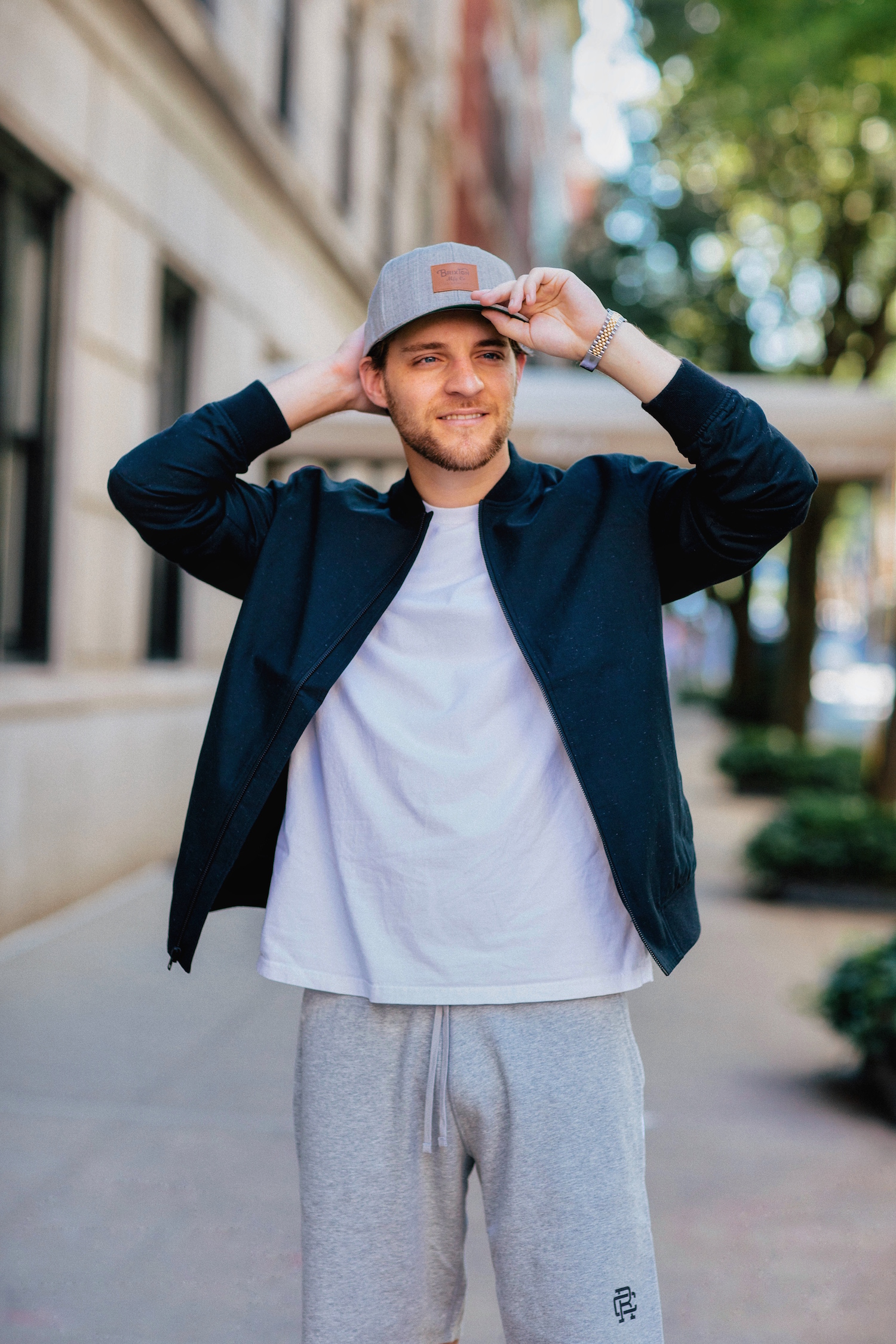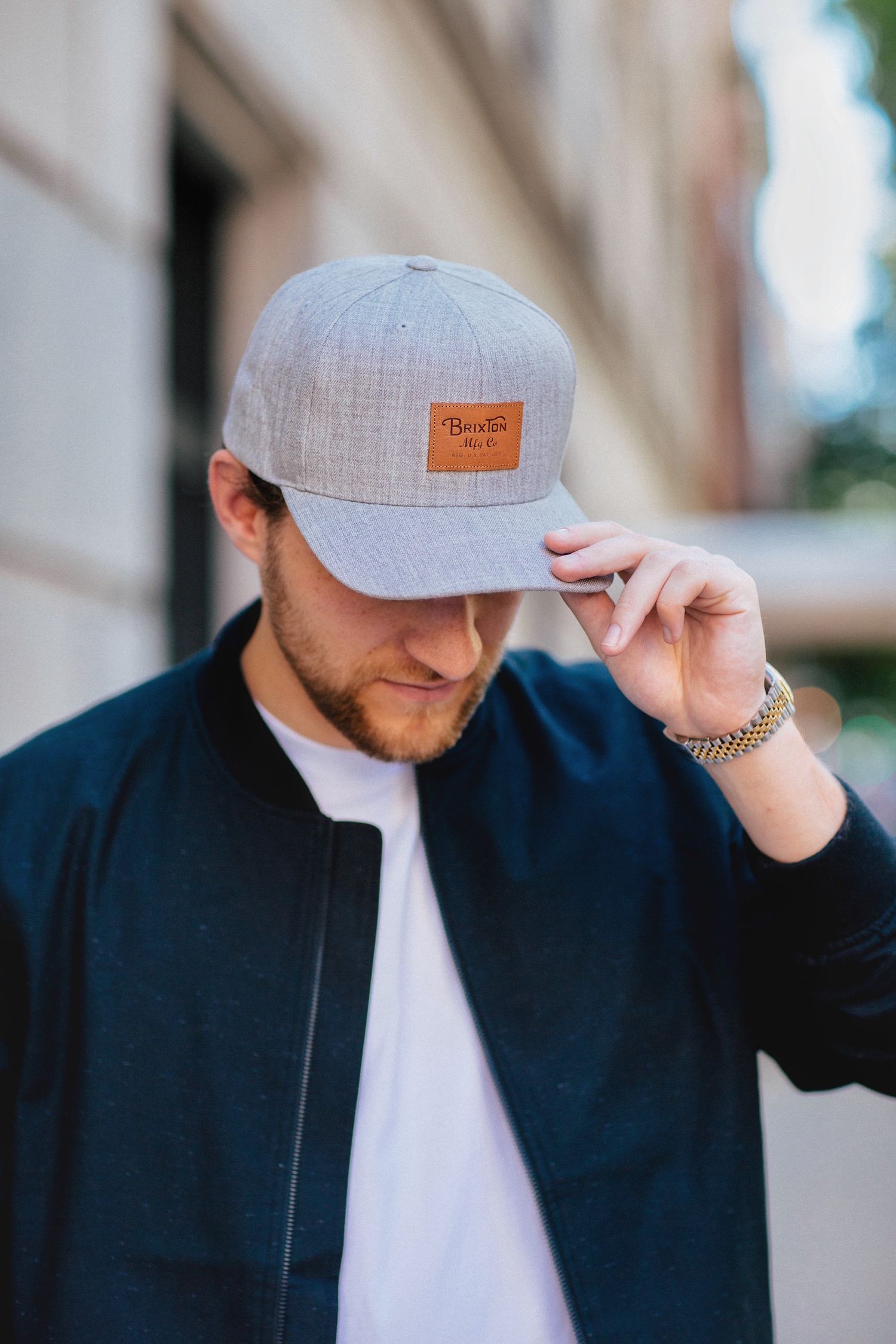 Nick rarely styles his hair on weekends, so typically he'll cap off his look (haha get it?) with a hat. Normally he goes for a Boston sports hat (he's a big of the Sox & Patriots) but this new Brixton flat brim has been getting in on the rotation. He scored it for just $22!
Men's Sneakers & Accessories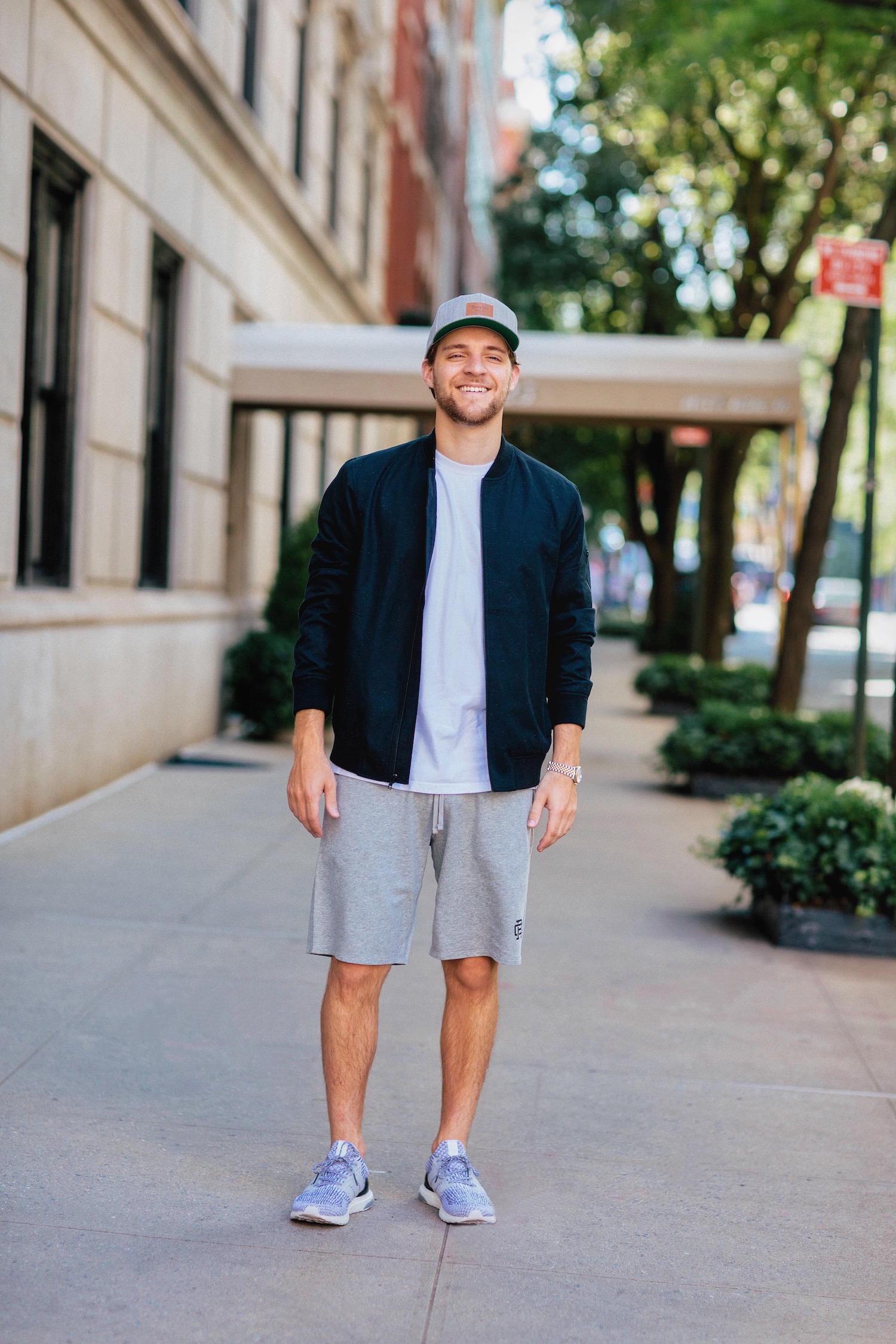 I love him in suit, but I will say he doesn't look too shabby in his gym clothes too! 😛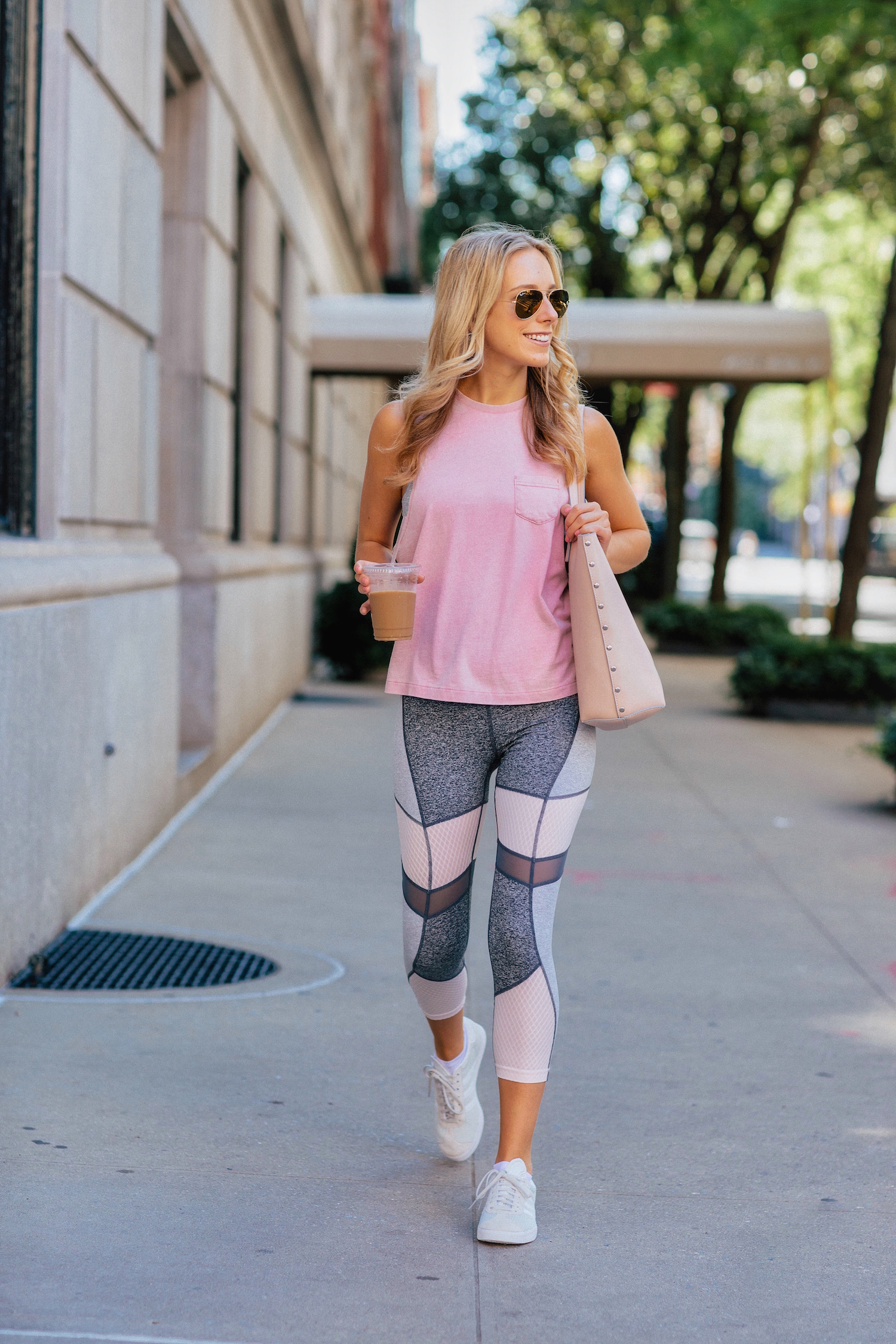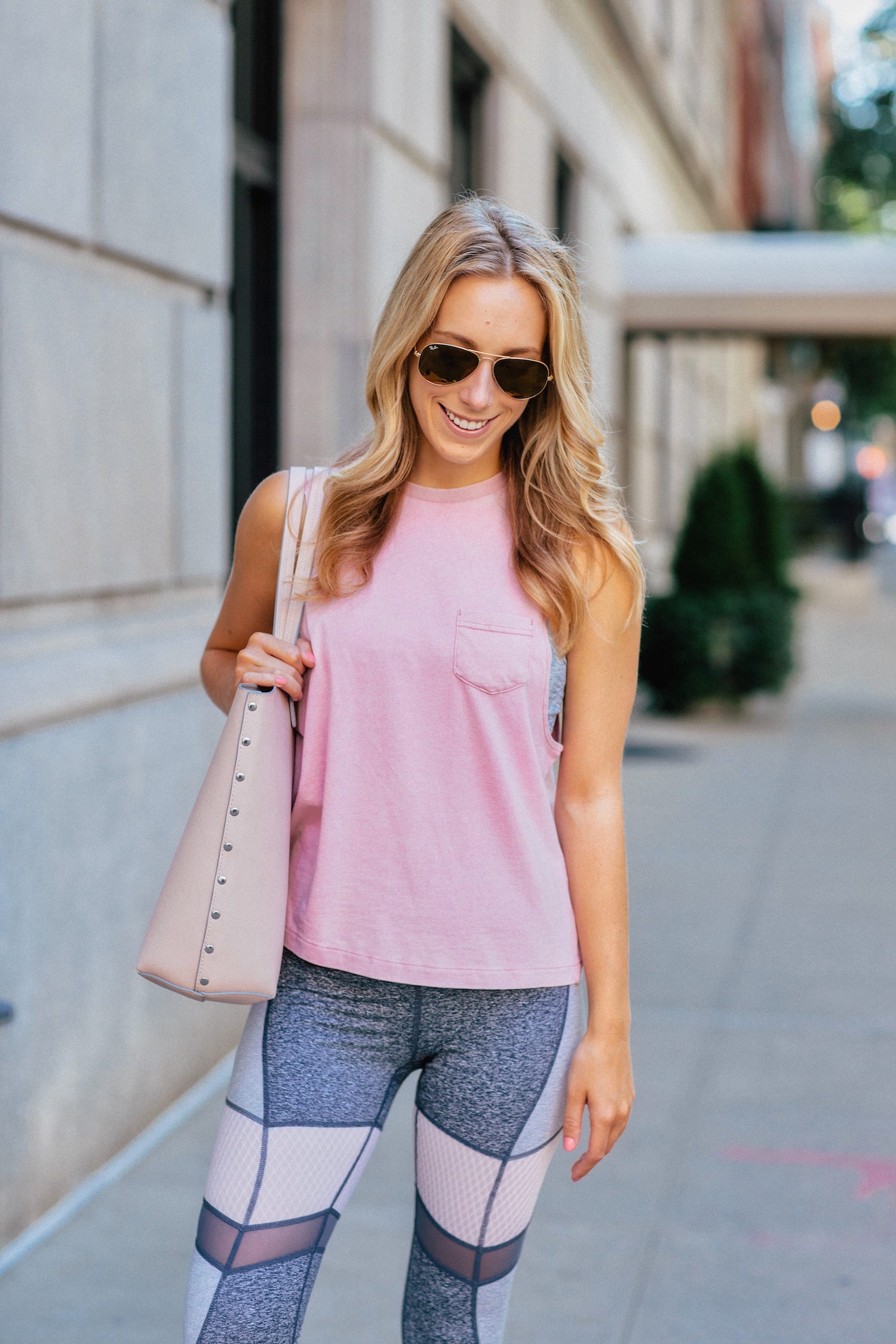 Zella Leggings | Pink Sleeveless Shirt | Sports Bra (just $28!) | Tote Bag ($44, comes in black too!) | Adidas Sneakers ($59, size down)
I've been trying to step up my gym attire game ever since taking up running. I prefer cropped leggings over shorts and pants (more comfortable and keeps everything sucked in :P) When it comes to tops, again I like to stay cool so I pretty much only go for sleeveless shirts and tanks.
Women's Athleticwear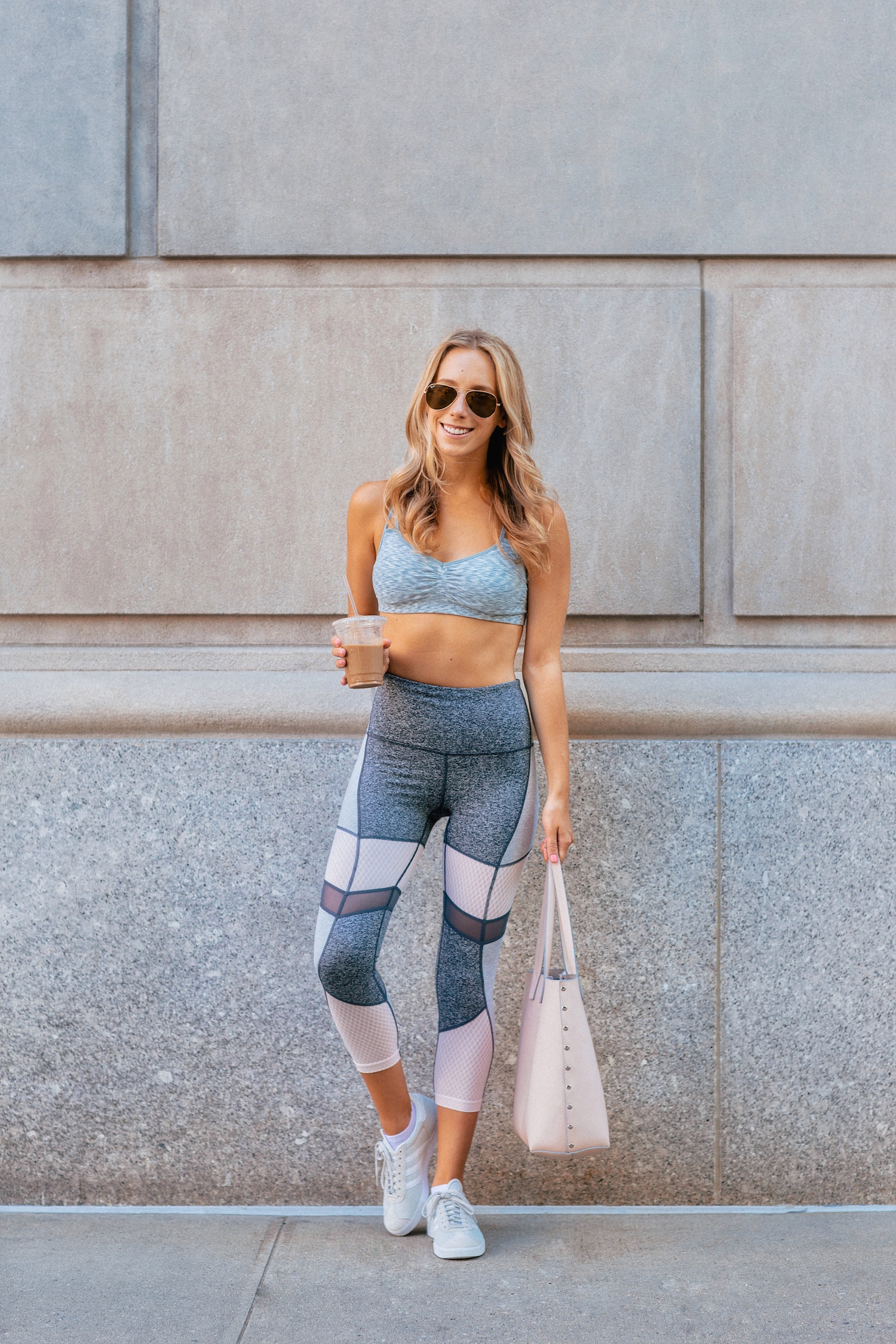 This sports bra is so comfortable and comes in a bunch of different colors! Not bad for only $28.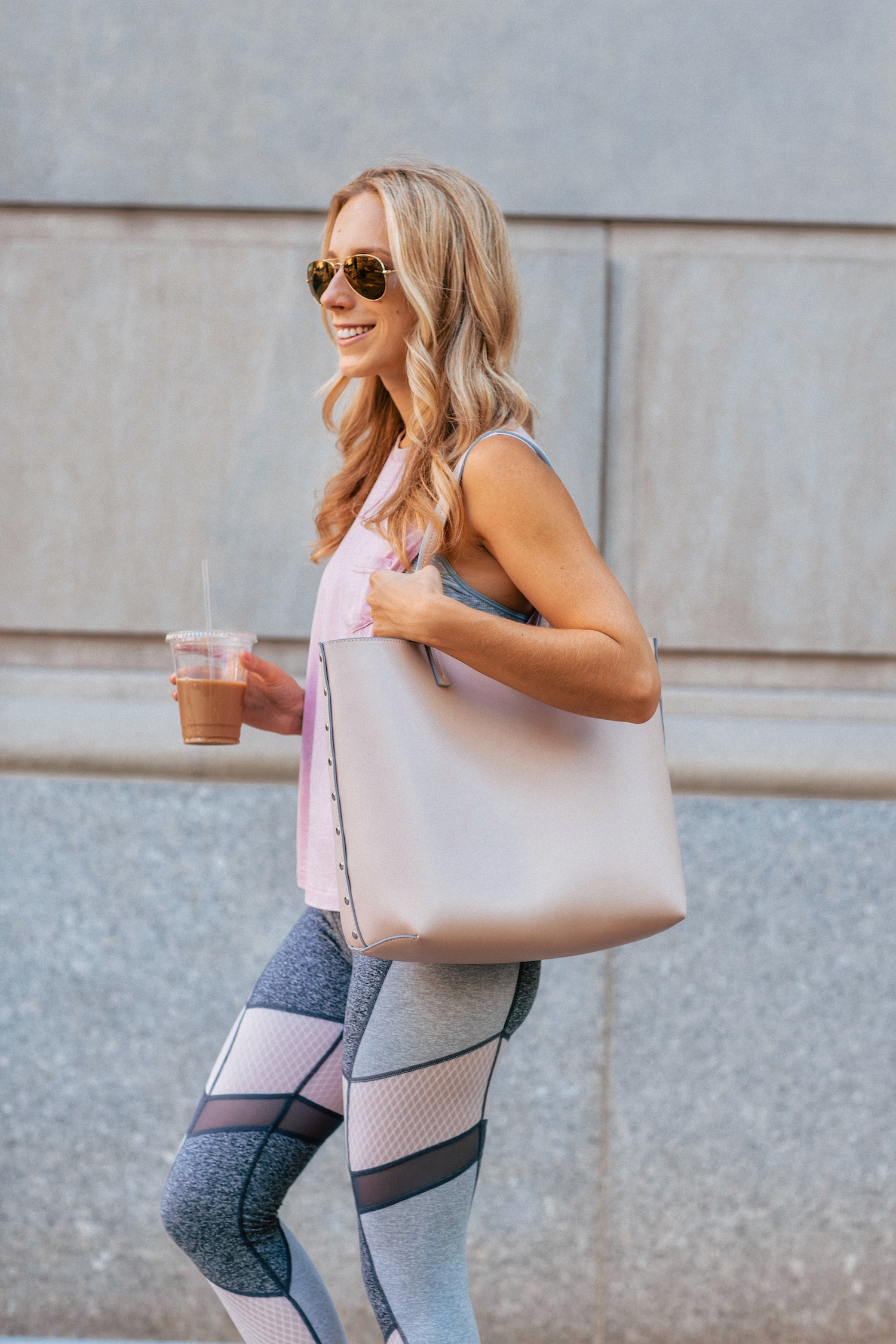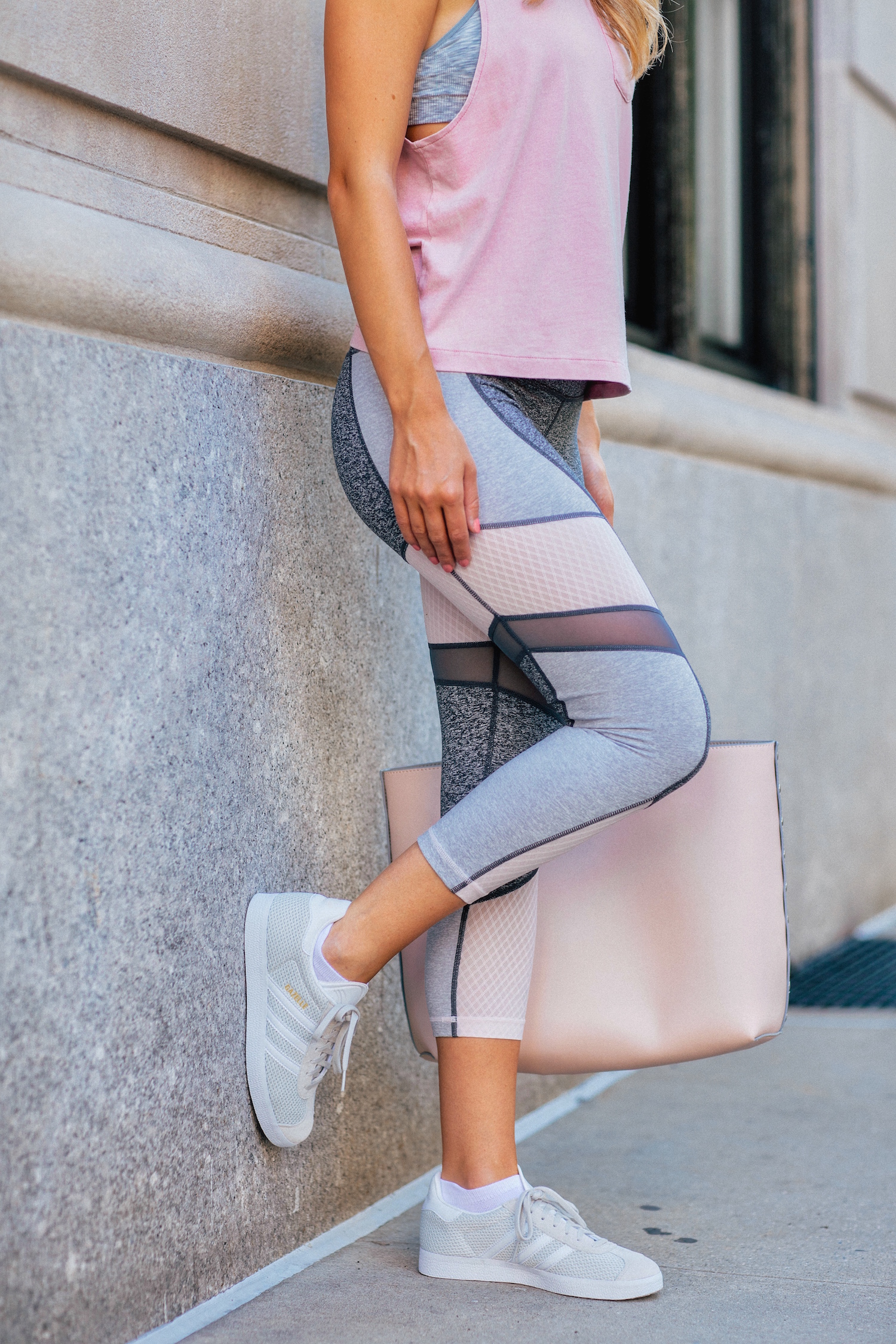 Ugh I'm so annoyed. Right now these leggings are currently sold out, BUT there are a ton of affordable options still available that are just as cute. If you're dying for them, keep checking back because things do get restocked at the sale. These Adidas sneakers are still in stock though!
Women's Sneakers
Nike, Adidas, Converse & More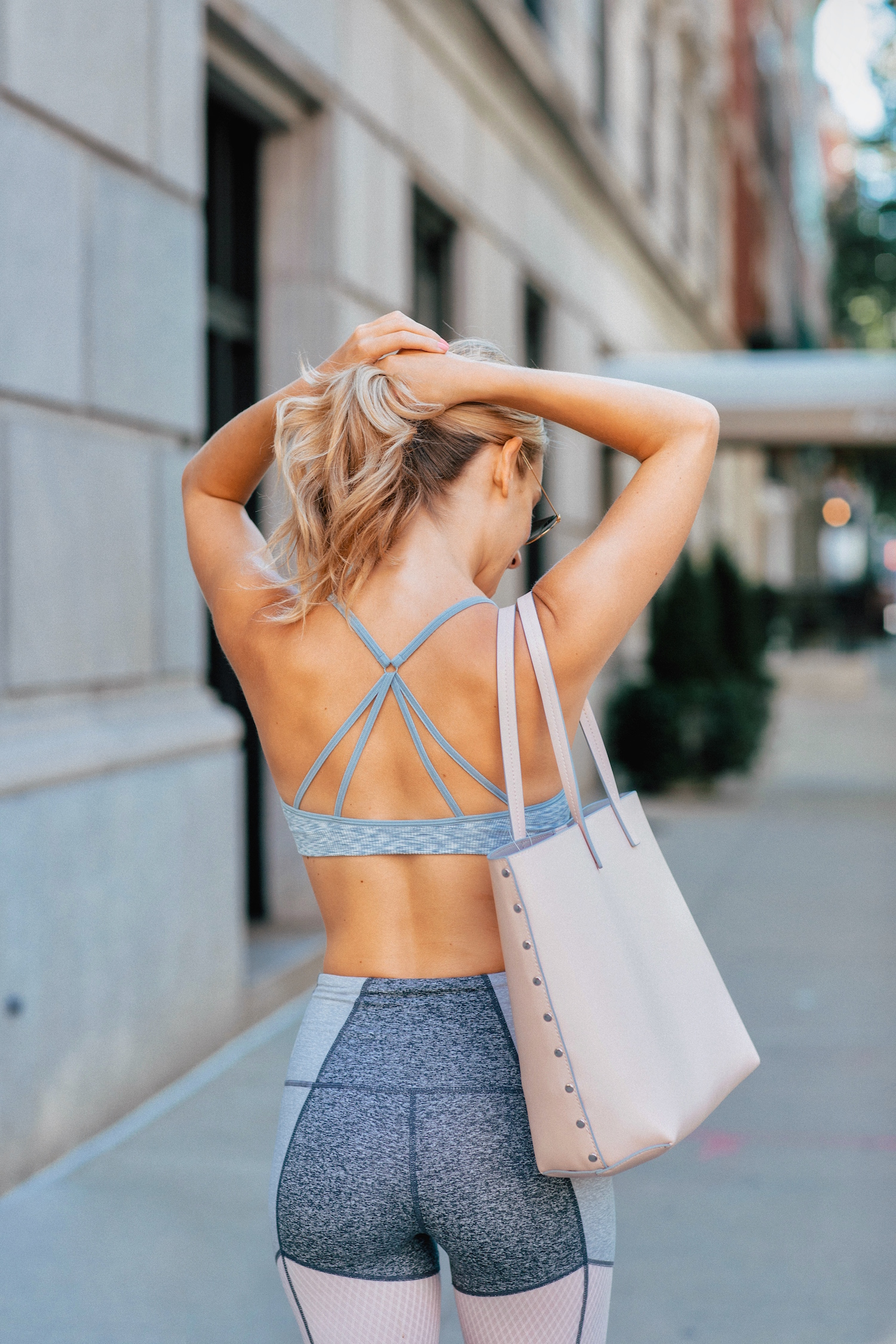 Who else is shopping the Nordstrom Anniversary Sale today? Picking up anything for the boys? 
Big thank you to Nordstrom for sponsoring this post!
- Katie