It's here and so so good! Early access to the 2017 Nordstrom Anniversary Sale has officially gone live and is available to shop for those who have a Nordstrom card! If you don't have one head here ASAP to sign up 🙂
I dedicated an entire post earlier this week explaining the sale details, but basically from today through next Thurs the sale is open only to cardholders, then on July 21st the sale will go live to the public and stay open until August 6th. Now if you don't have a card don't freak out. You can still create your wishlist because every item will still be viewable and things that sell out always get restocked.
So can I have a drumroll please? Here it is: the best of the best clothing and accessories of this year's offerings below– enjoy & happy shopping!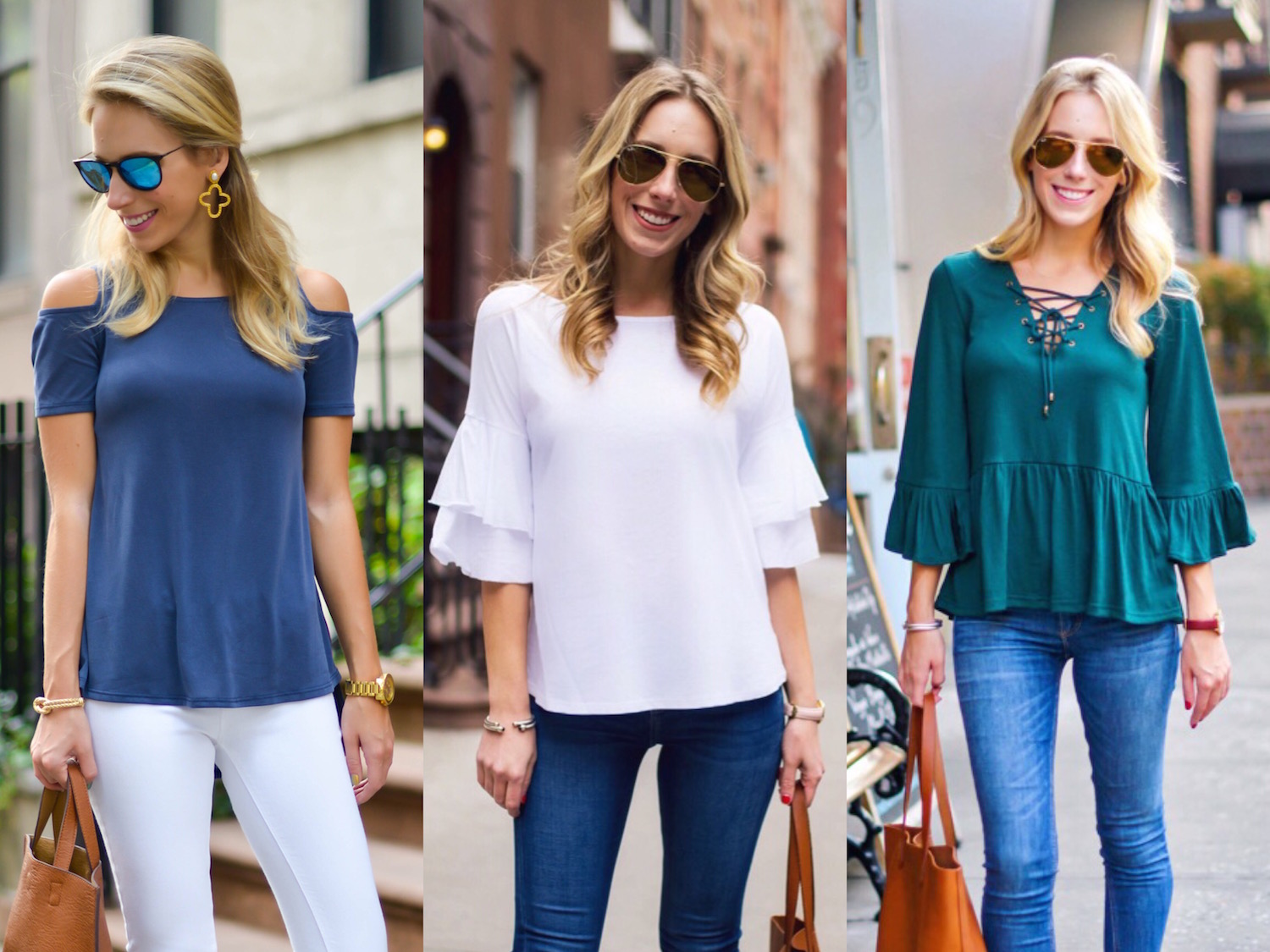 Lush Cold Shoulder Top $29.90 (After Sale $45) | Lush Bell Sleeve Tee $22.90 (After Sale $35) | Lace-Up Bell Sleeve Top $45.90 (After Sale $70)
TOPS & BLOUSES

---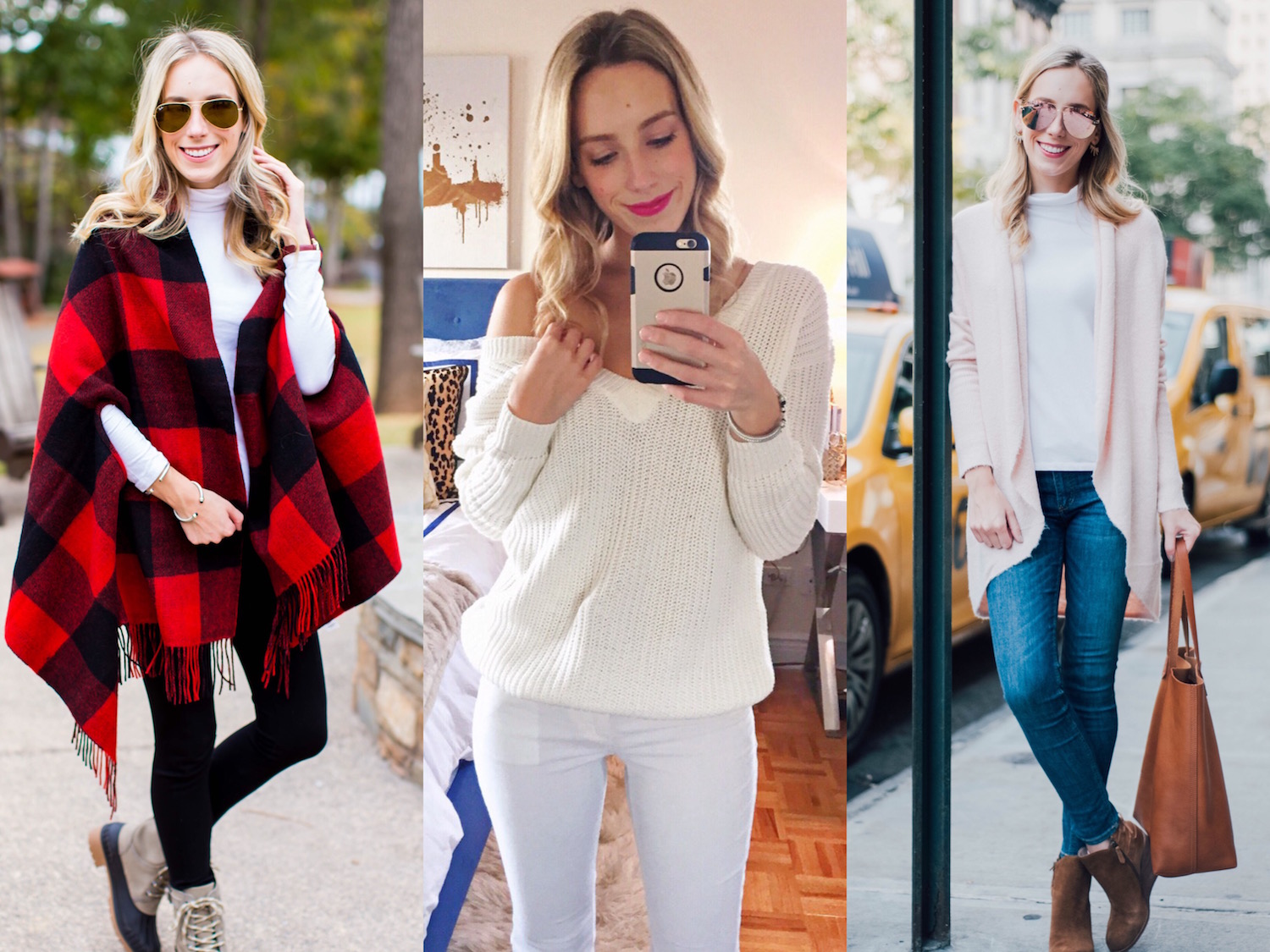 Plaid Buffalo Check Cape $98.90 (After Sale $149) | High Waist Seamed Leggings $58.90 (After Sale $88) | Similar Sweater $64.90 (After Sale $98) | Leith Easy Circle Cardigan $49.90 (After Sale $75) 
SWEATERS, WRAPS & SCARVES

---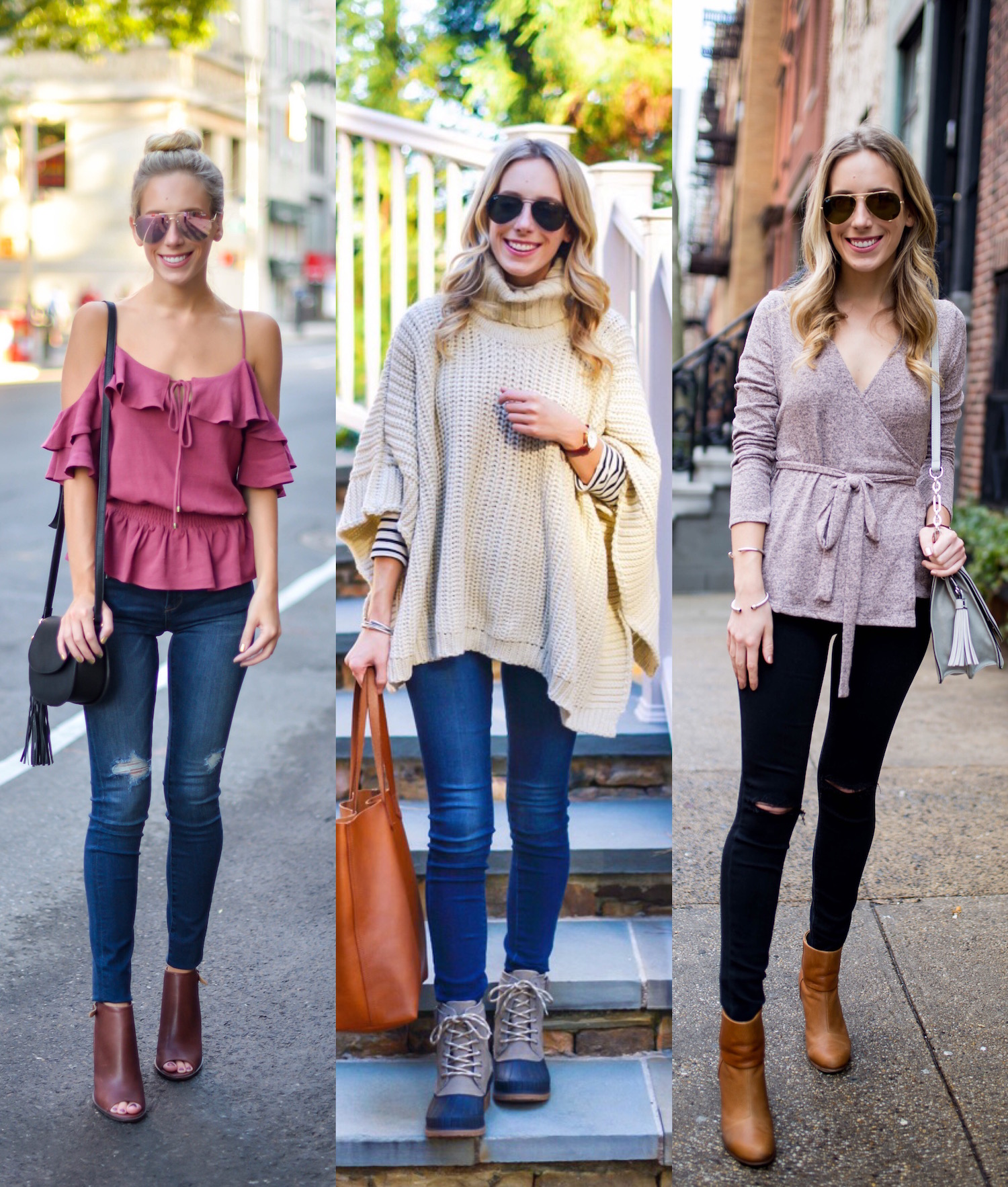 LOOK 1: Similar Ruffle Top $25.90 (After Sale $39) | Distressed Jeans $163.90 (After Sale $65) | Aviators $36.90 (After Sale $60)
LOOK 2: Articles of Society Skinny Jeans $38.90 (After Sale $59) | Similar Poncho $98.90 (After Sale $149) | Sperry Winter Boots $89.90 (After Sale $139.95) | Madewell Transport Tote $129.90 (After Sale $198)
LOOK 3: Black Distressed Denim $129.90 (After Sale $205) | Rag & Bone Booties $349.90 (After Sale $525)
DENIM & PANTS
Skinny, Distressed, Leggings & More


---
Lounge Pants $29.90 (After Sale $45) | White T-Shirt $15.90 (After Sale $25) | UGG Slippers $79.90 (After Sale $119.95) | Silk PJ Set $38.90 (After Sale $59)
PAJAMAS & LOUNGEWEAR
PJ Sets, Sweats, Robes, Slippers & More

---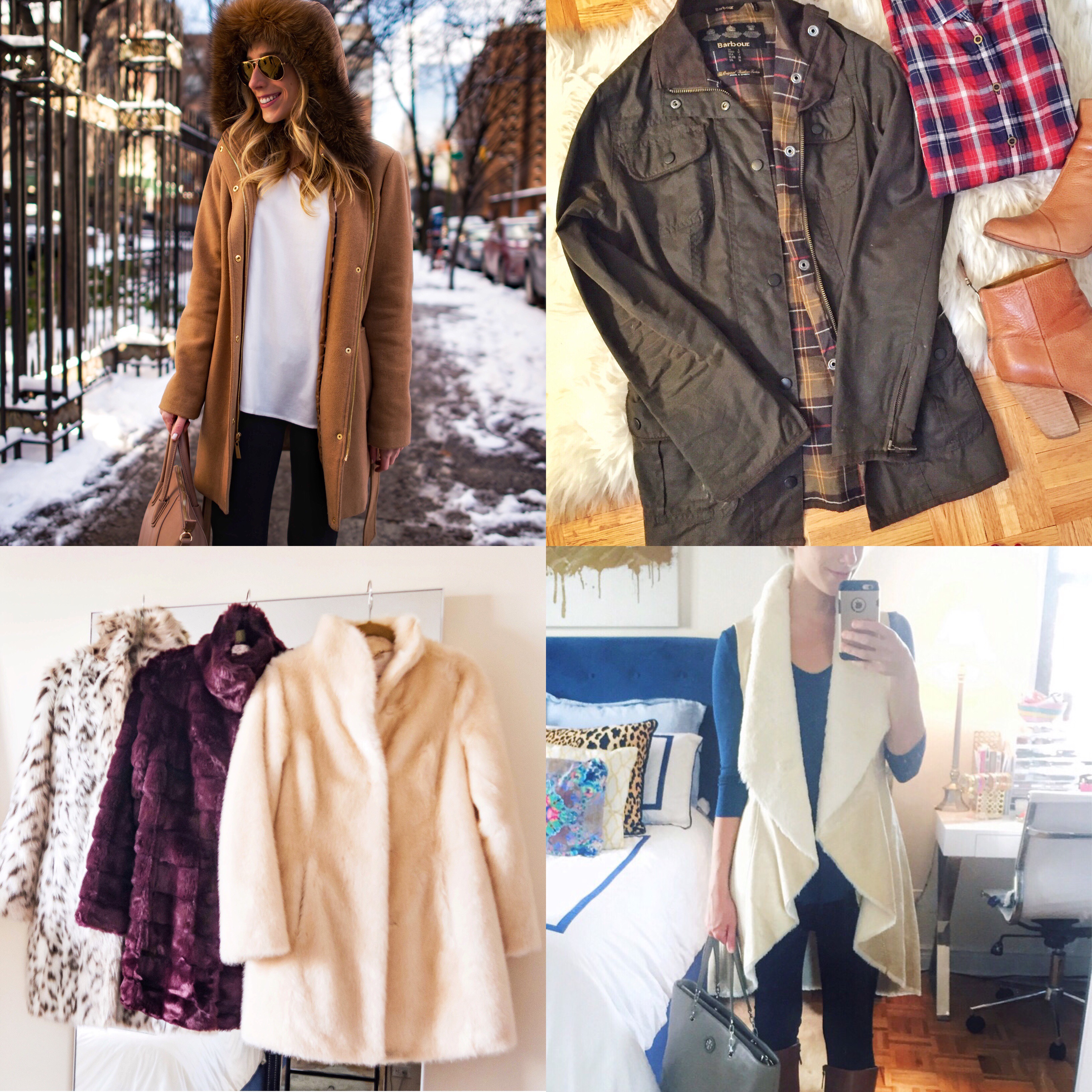 Belted Wool Coat $265.90 (After Sale $398) | Barbour Waxed Cotton Coat $265.90 (After Sale $399) | Fuzzy Faux Fur Coat $89.90 (After Sale $150) | Faux Shearling Vest $79.90 (After Sale $120)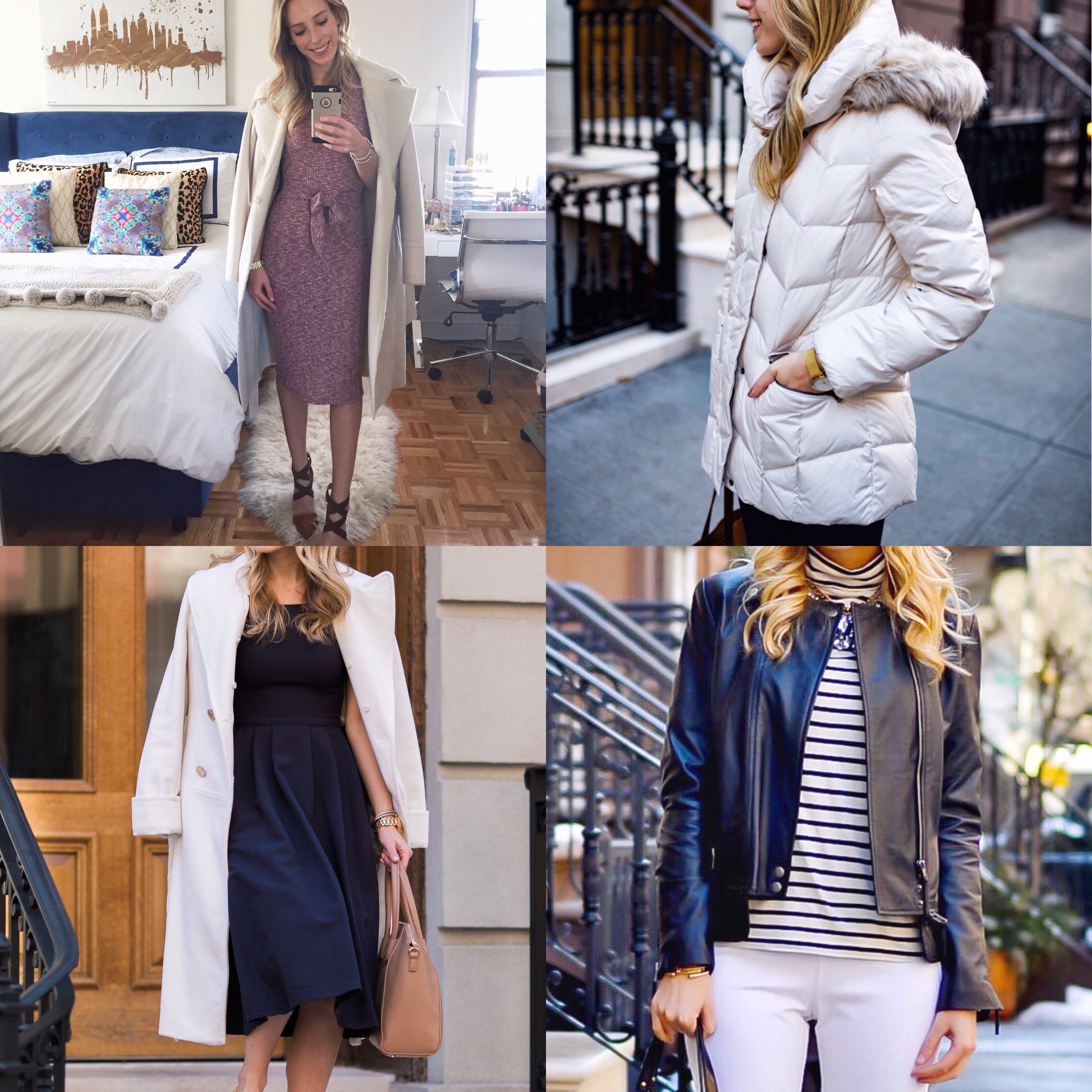 Similar Trench $119.90 (After Sale $180) | Similar Puffer Coat $109.90 (After Sale $168) | Similar Double Breasted Coat $139.90 (After Sale $240) | Faux Leather Moto Jacket $89.90 (After Sale $150) 
OUTERWEAR
Trenches, Vests, Leather Jackets, Wool Blends & More

---
---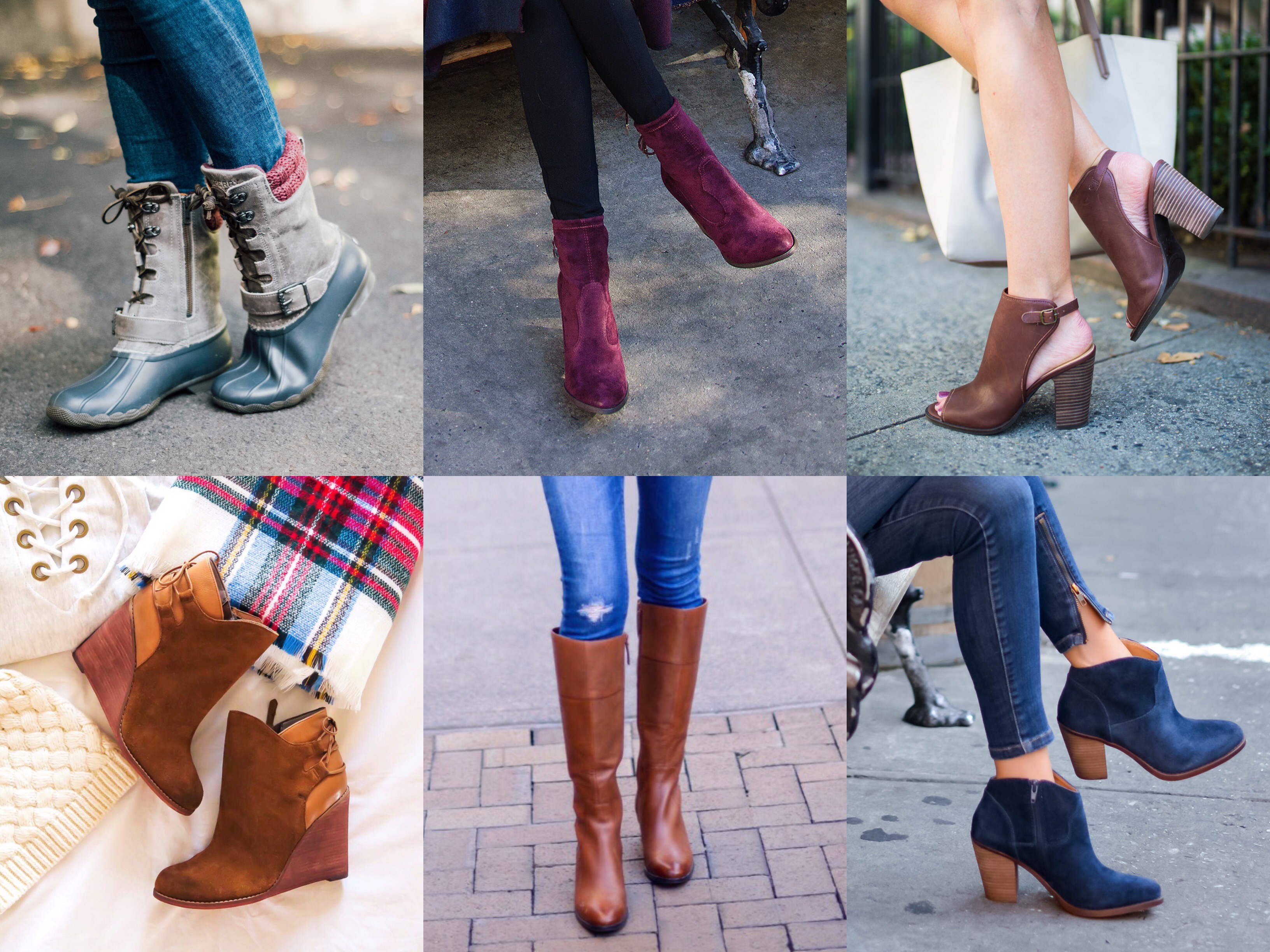 Sperry Winter Boots $89.90 (After Sale $139.95) | Maroon Booties $79.90 (After Sale $190.95) | Similar Open Toe Booties $129.90 (After Sale $195) | Wedge Booties $119.90 (After Sale $179.95) | Tall Leather Boots $209.90 (After Sale $320) | Similar Navy Booties
FOOTWEAR
Over The Knee Boots, Booties, Mules & More



---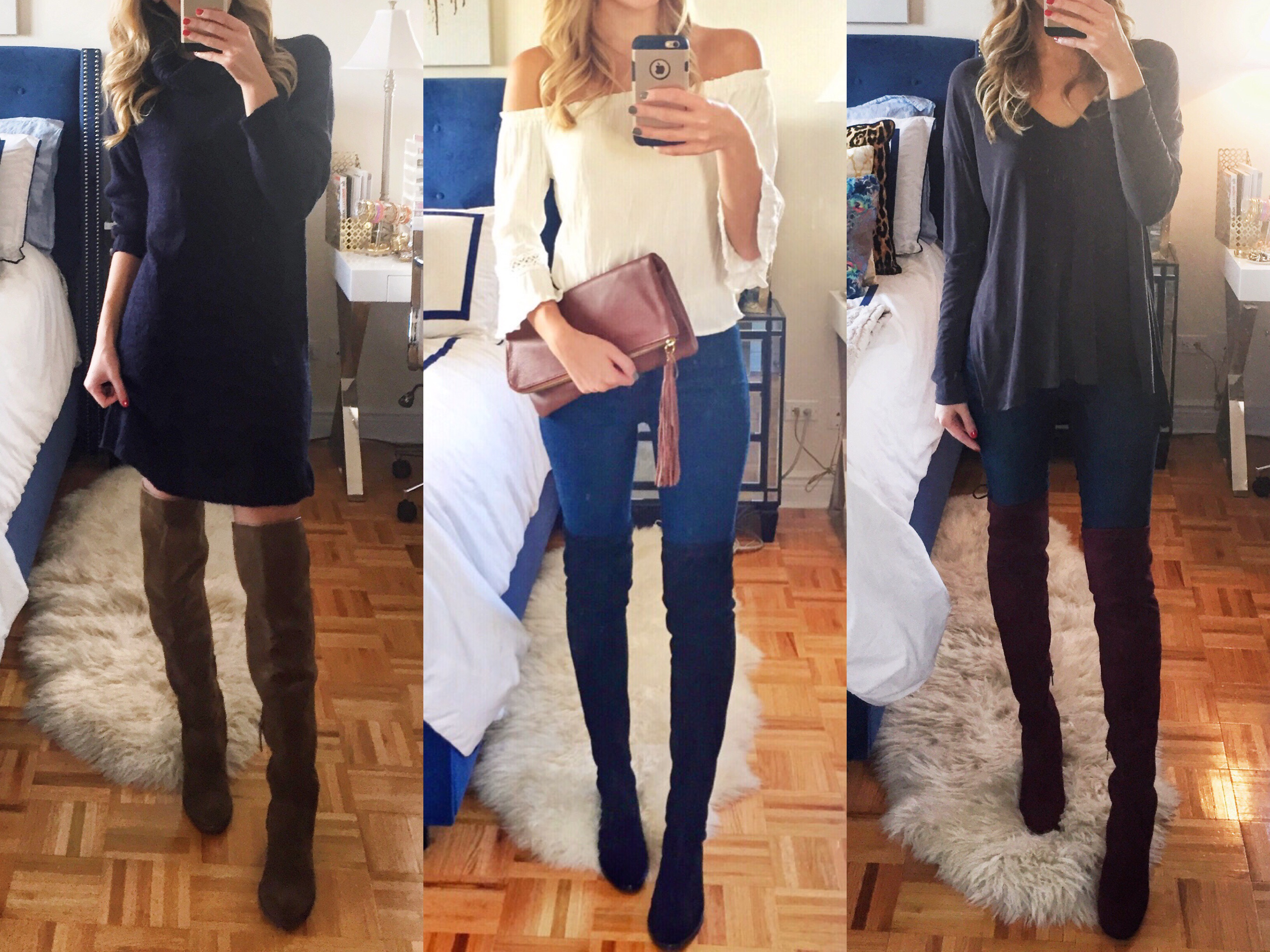 Brown Over The Knee Boots $129.90 (After Sale $198.95) | Black Over The Knee Boots $159.90 (After Sale $239.95)
OVER THE KNEE BOOTS
Budget-Friendly & Designer

---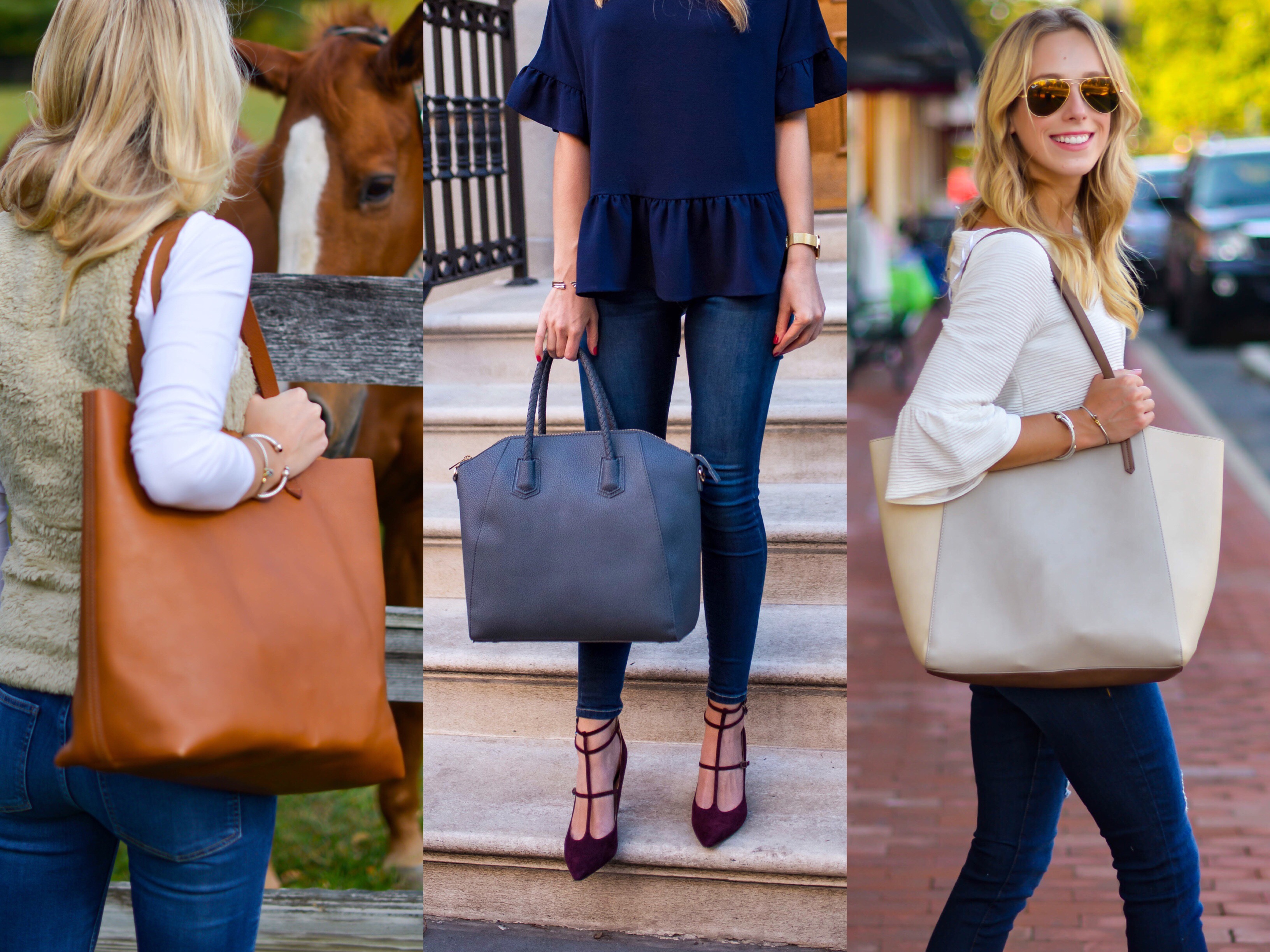 Madewell Transport Tote $129.90 (After Sale $198) | Sole Society Satchel $52.90 (After Sale $79.95) | Similar Faux Leather Tote $44.90 (After Sale $69)
ACCESSORIES
Handbags, Sunglasses & More

---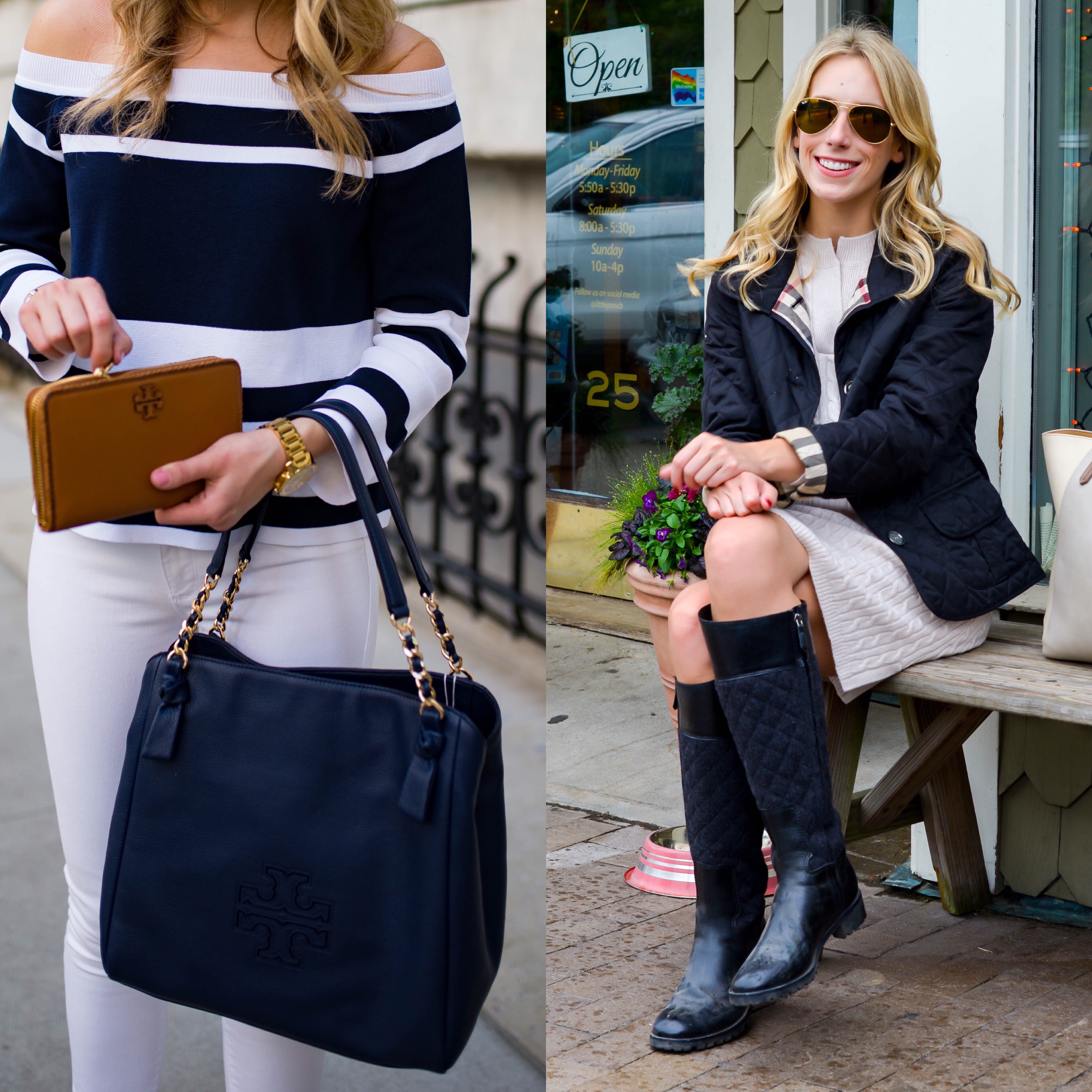 Tory Burch Zip Around Wallet $129.90 (After Sale $198) | Tory Burch Leather Hobo $317.90 (After Sale $478) | Burberry Quilted Jacket $499.90 (After Sale $795) | Tory Burch Riding Boots $299.90 (After Sale $498)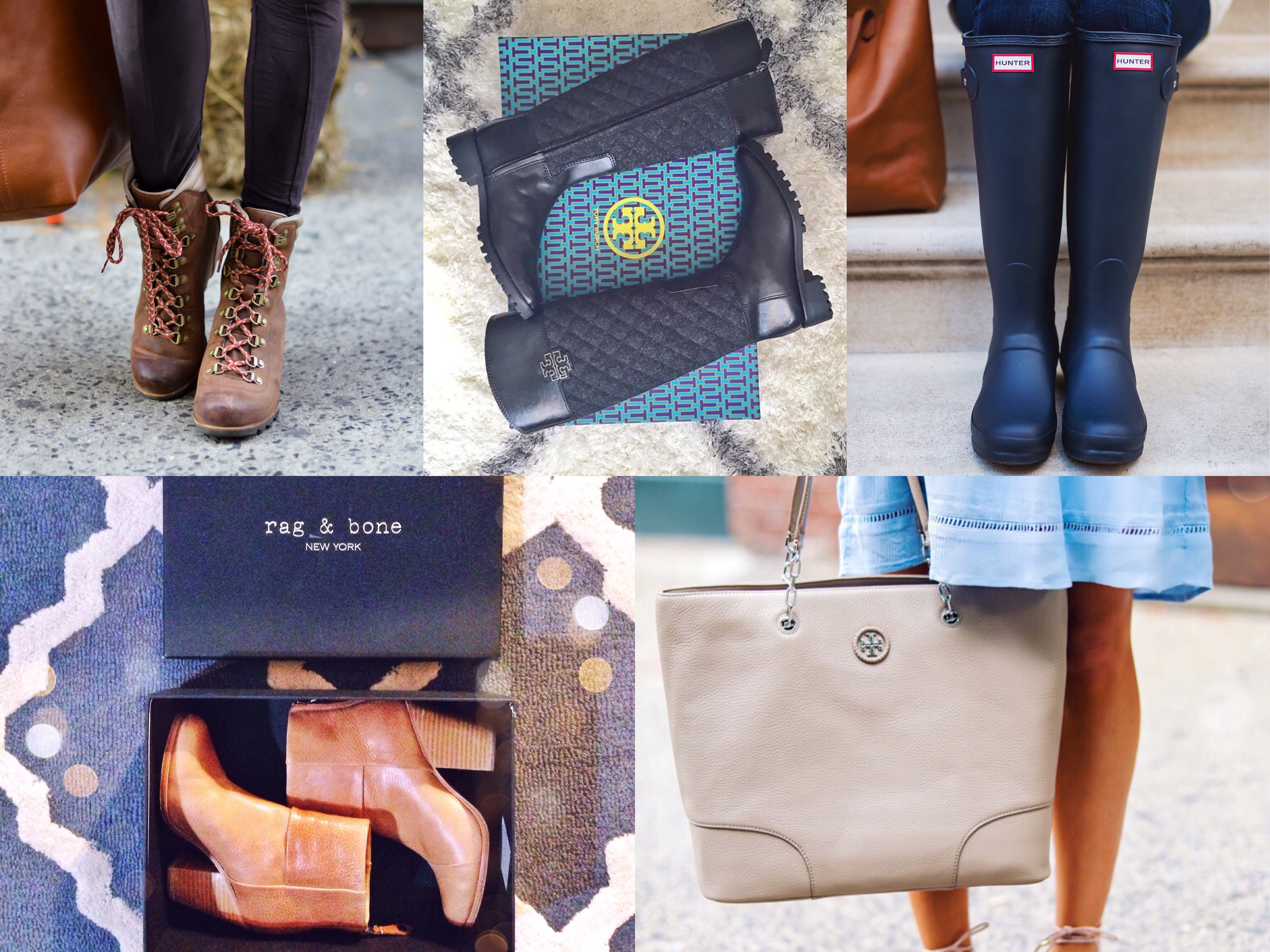 SOREL Waterproof Boots $153.90 (After Sale $230) | Tory Burch Riding Boots $299.90 (After Sale $498) | Hunter Rainboots $129.90 (After Sale $195) | Rag & Bone Booties $349.90 (After Sale $525) | Tory Burch Leather Tote $349.90 (After Sale $528)
DESIGNER SPLURGES
Tory Burch, Burberry & Rag & Bone & More

- Katie