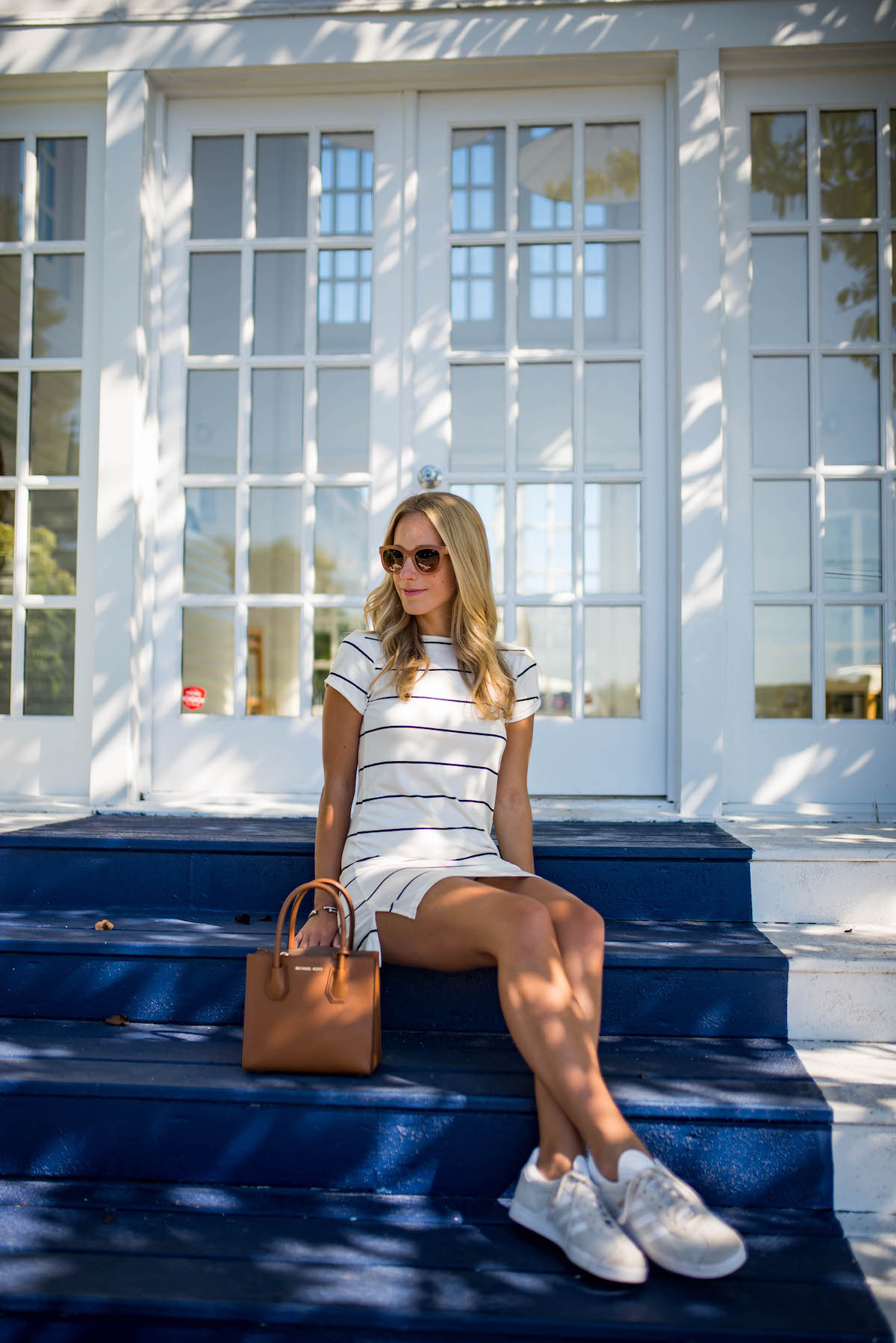 Funny enough one of my favorite pieces that I wore on our trip to the Hamptons was actually the least expensive. This $39 stripe dress is a recent budget buy and if you ask me looks perfect when worn with classic kicks and a simple leather bag. While the Hamptons have a reputation for luxury and its affluent residents, I still felt like a million bucks in my wallet-friendly outfit.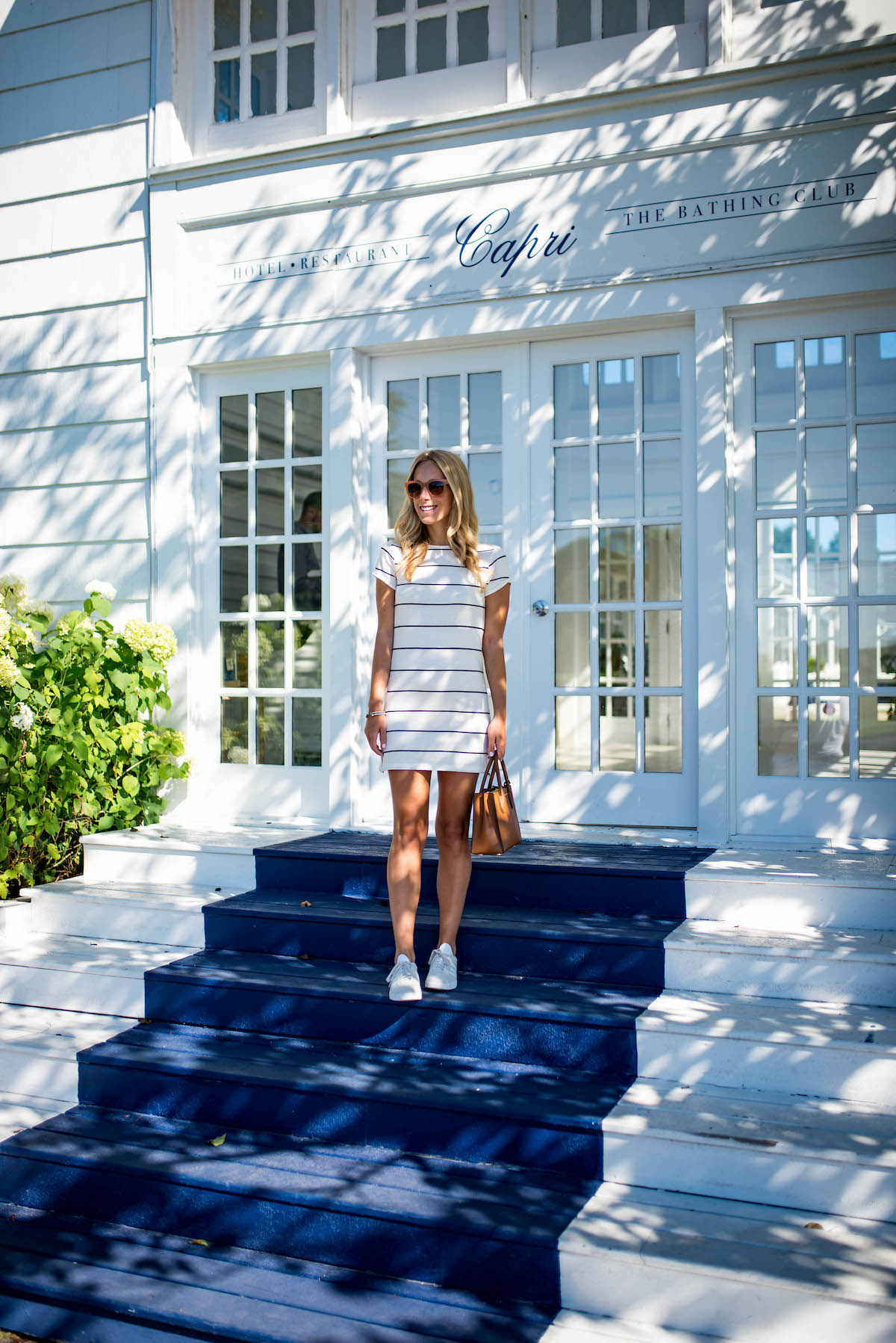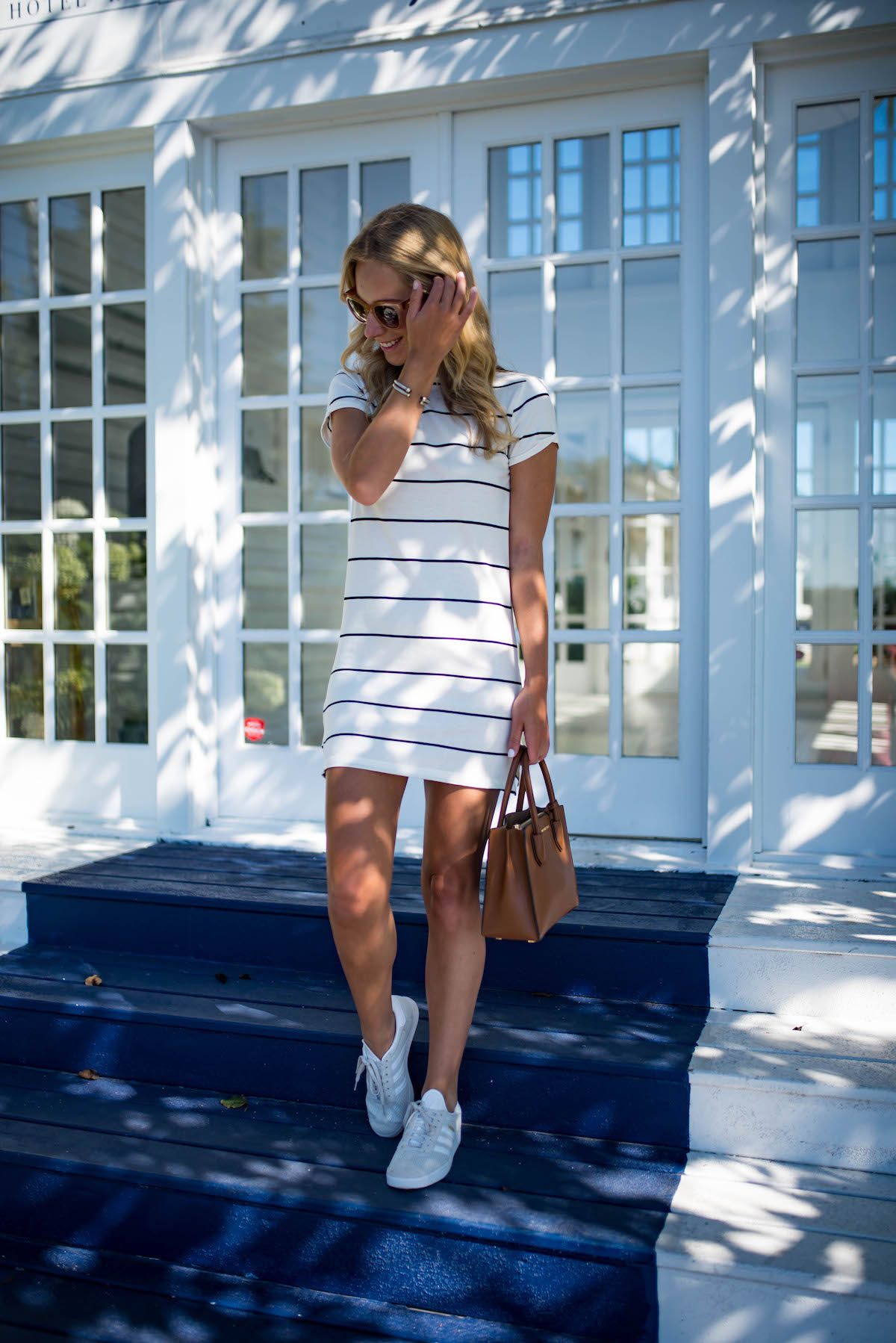 My attitude when I see a price tag has changed dramatically over the past few years. When I was in college and during my first year or two in New York, I regularly would feel down about not having more designer pieces in my closet. It's hard not to when you live in such an expensive city and on top of that you're part of the blogging world.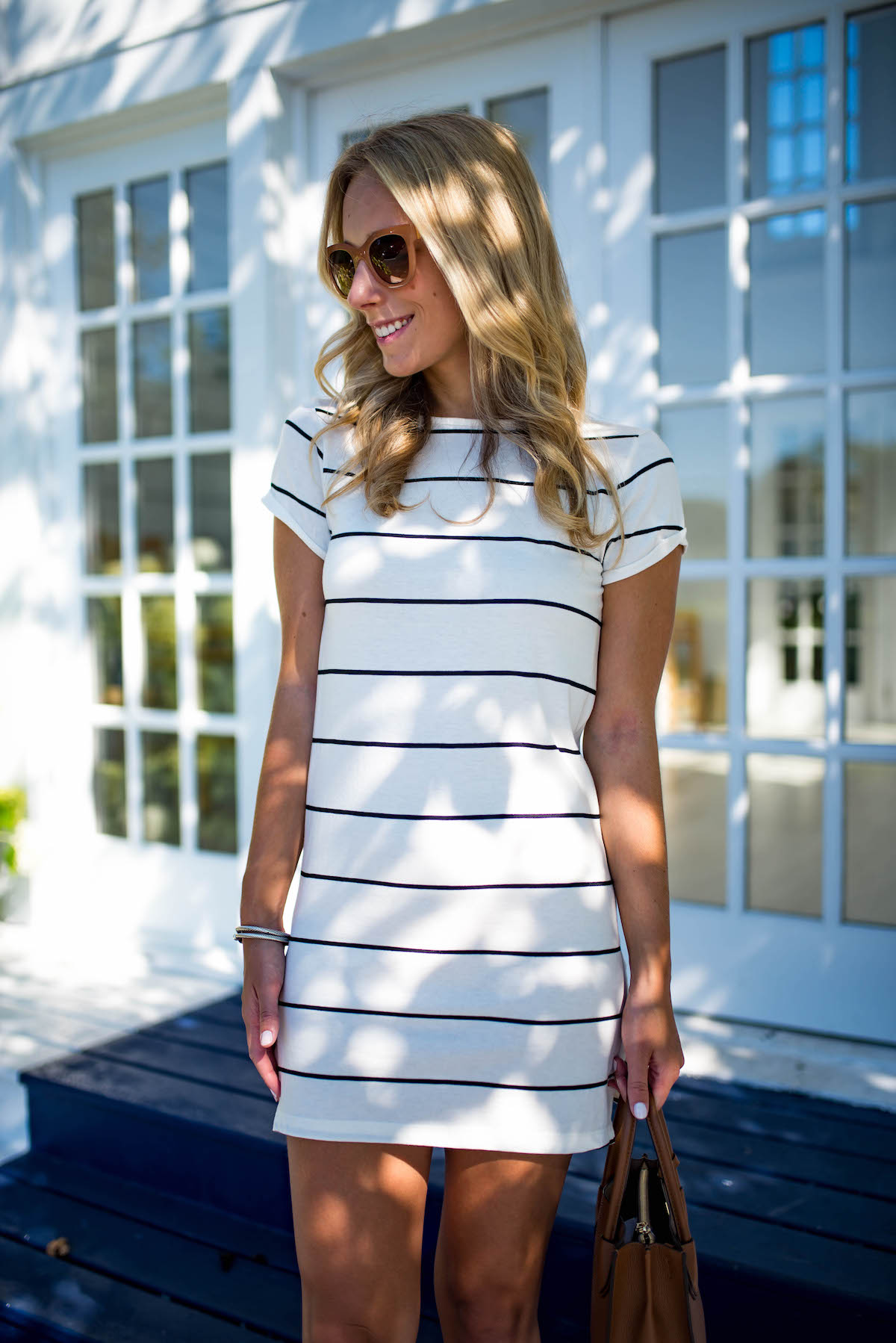 I can't pinpoint exactly when my mindset shifted, but if there's one thing I've learned it's that just because a dress or pair of jeans is a brand name doesn't mean it's going to look any better on you than a similar less expensive item. This dress is a great example!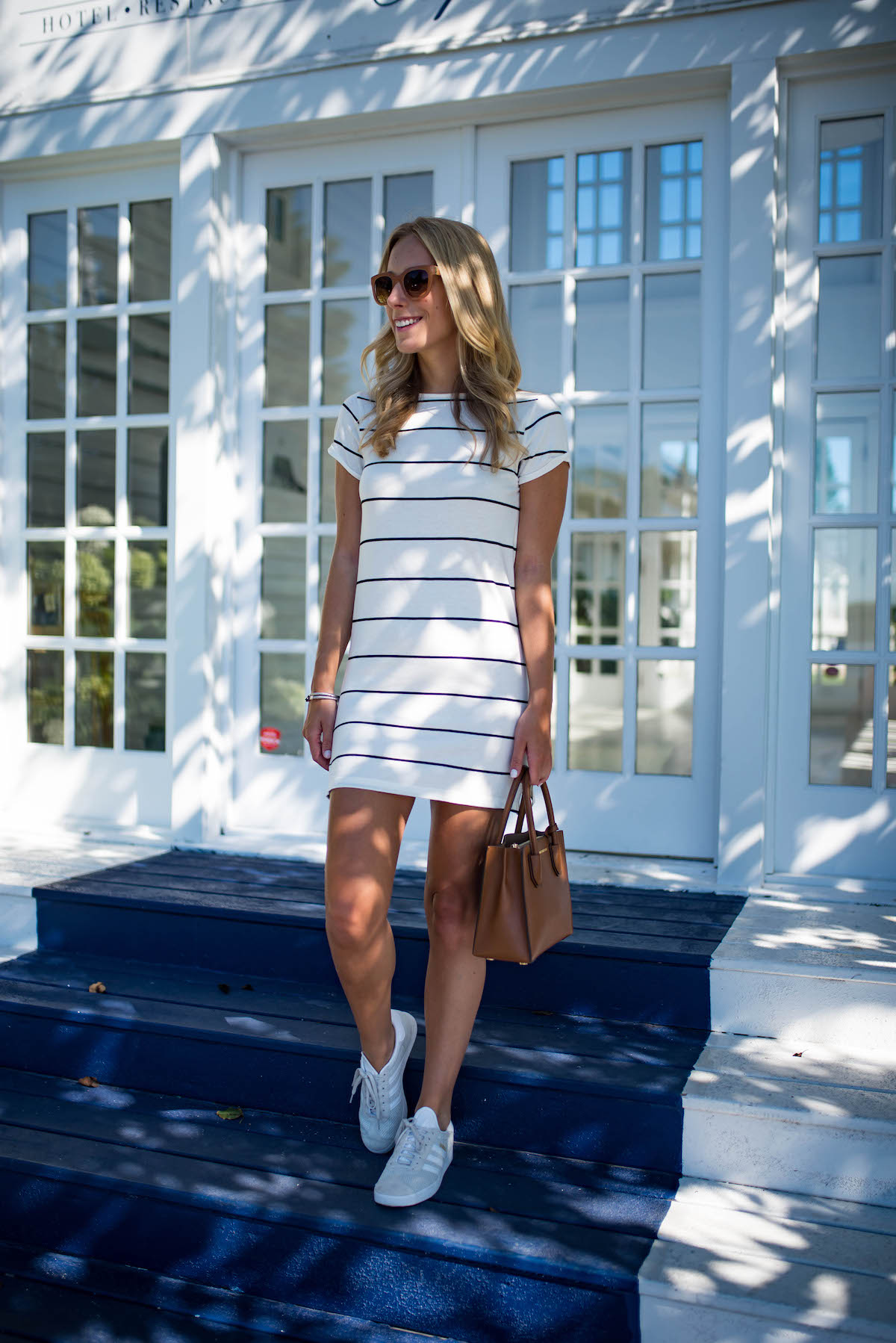 $39 Stripe T-Shirt Dress | Sneakers | Michael Kors Satchel | Similar Sunglasses | David Yurman Bracelets
Stripes, rolled cuff sleeves and breezy cotton fabric. What's not to love? Happy Monday everyone! xo
- Katie