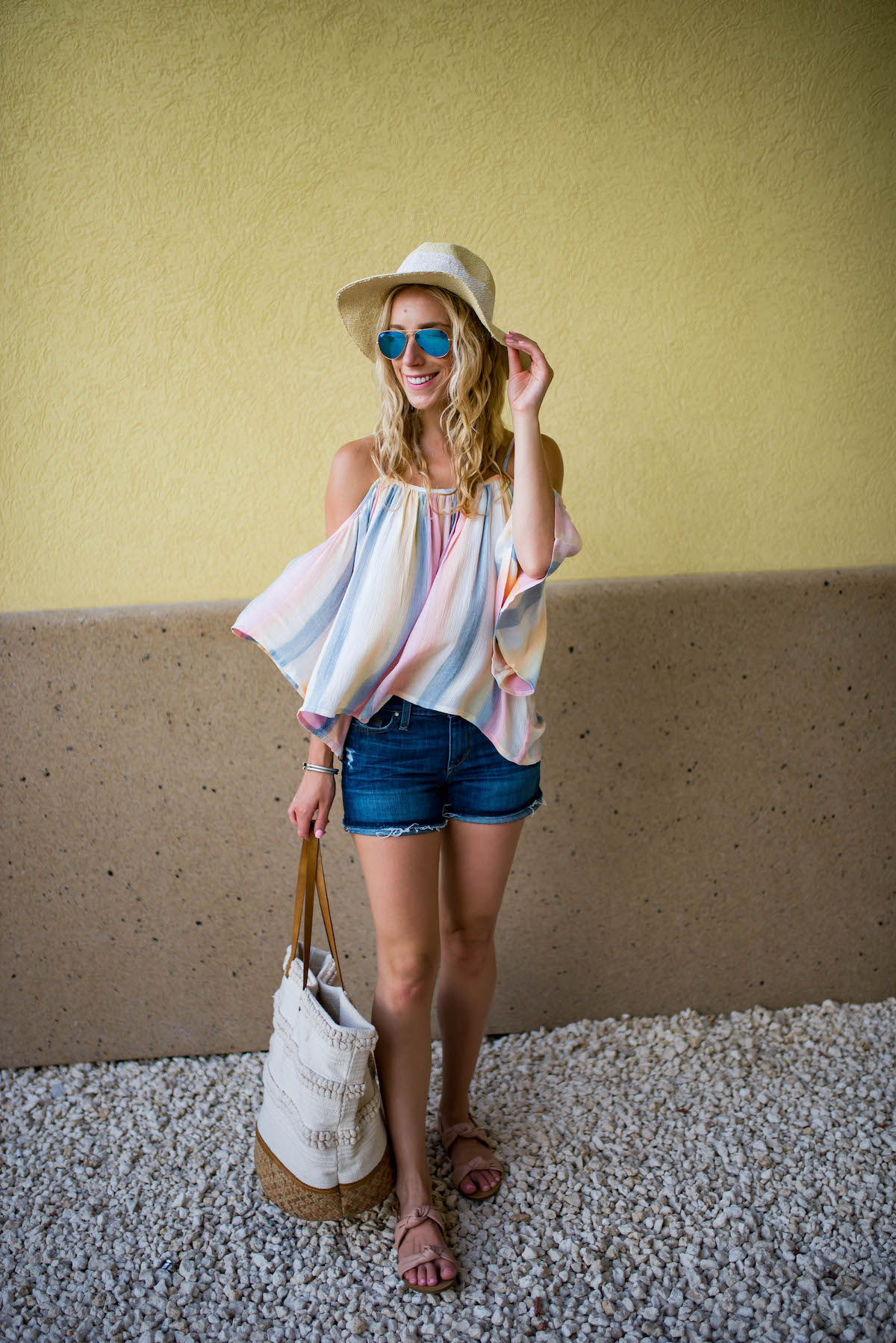 Say hello to my favorite top that I brought to Aruba! Lightweight, pastel stripes, a cold shoulder and priced perfectly under $60? Count. Me. In. I got so many compliments on this shirt and it's easy to see why!
Ok guys, so tell me the truth. What do you think about my vacation hair? I pretty much always embrace my natural curls and waves anytime I find myself near a beach. Why? Well the last thing I want to spend my time on during a vacation is styling my hair, plus Nick is oddly obsessed with what he calls my "blonde poof."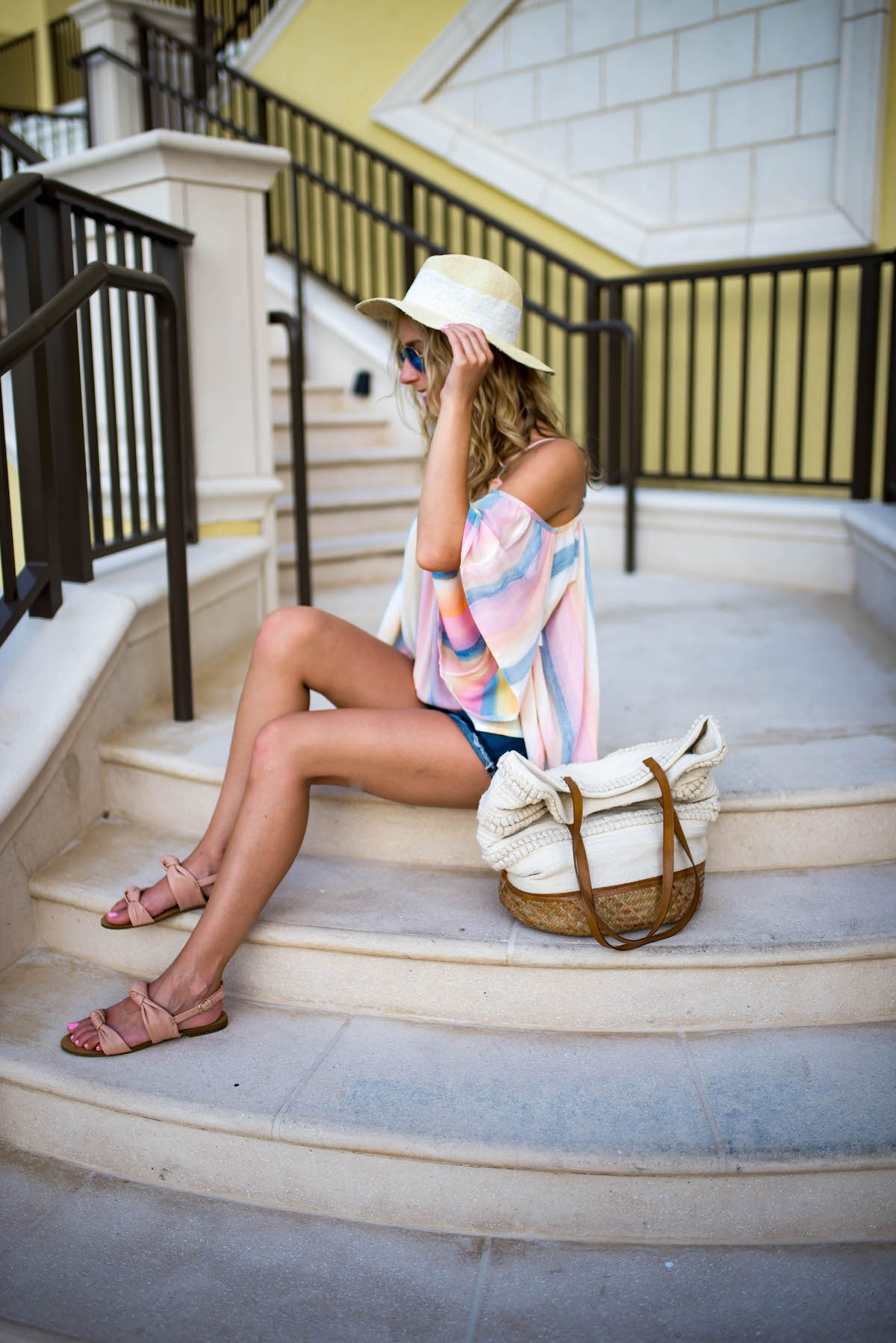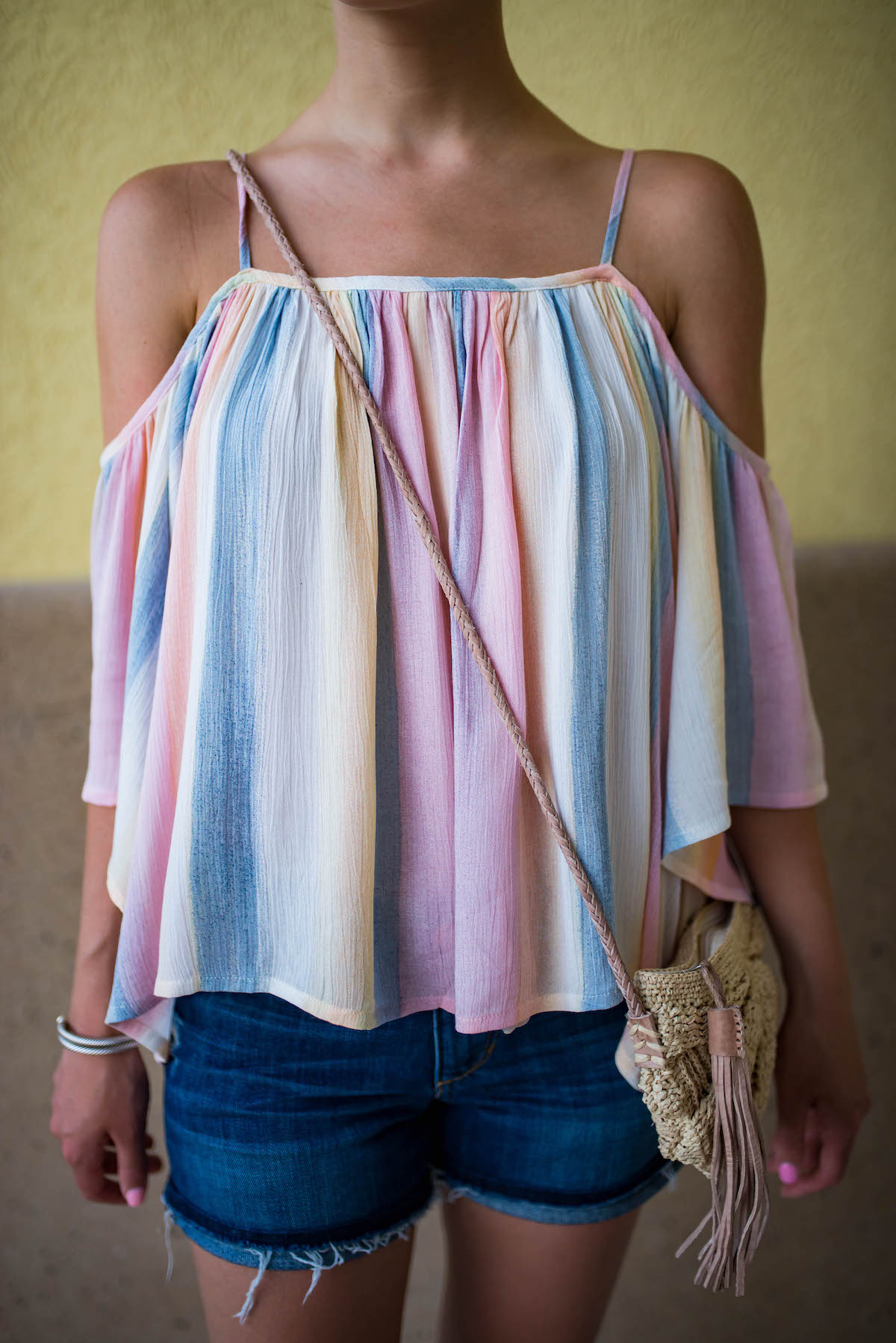 Seriously why are men so weird? I swear they like how we look more when we put less effort into our appearances. I rarely ever indulge Nick's requests to wear my hair natural, but eh, when we're traveling I guess I can throw him a bone or two. 😛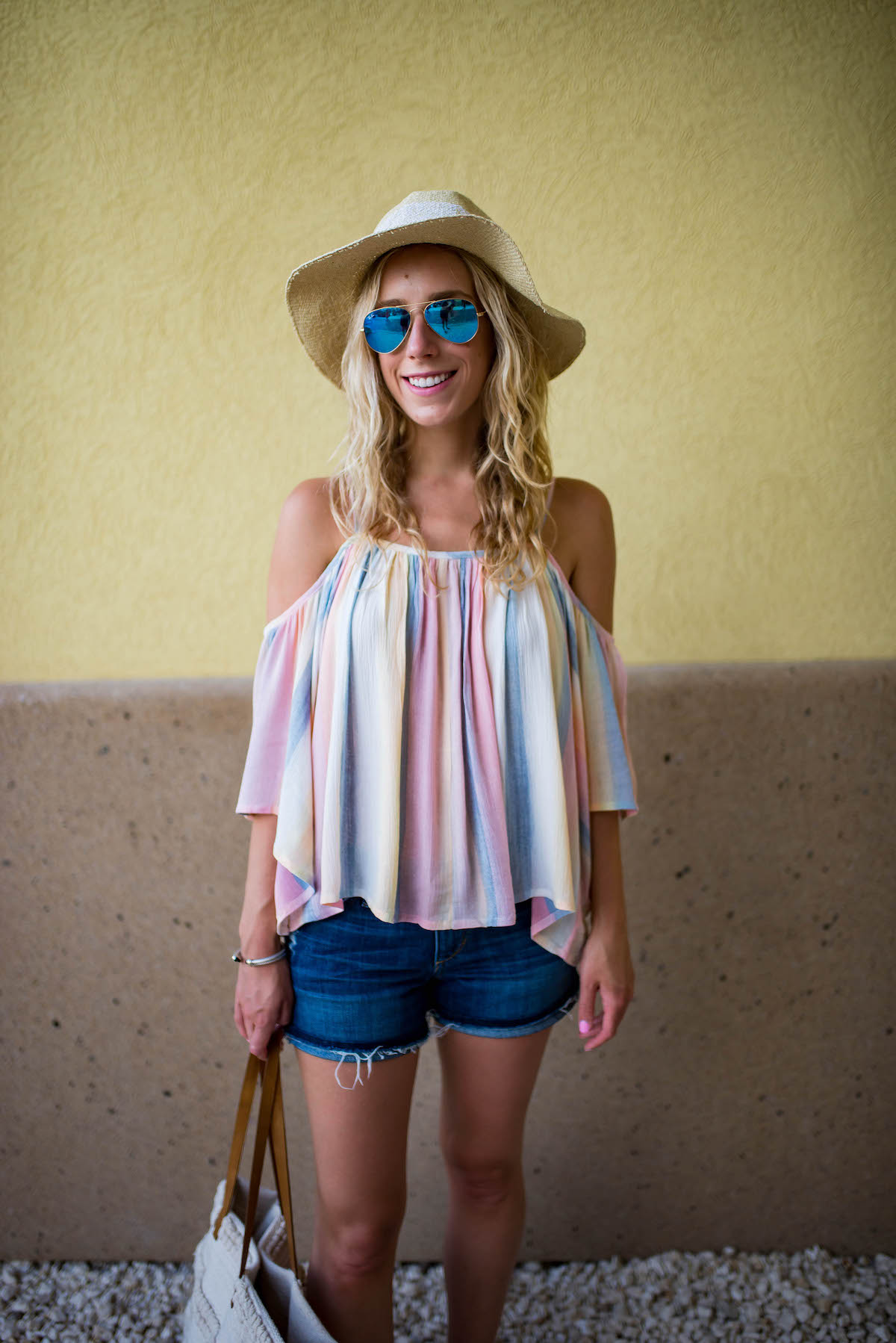 Cold Shoulder Top | Denim Shorts | Panama Hat | Woven Tote | Crossbody Bag | Sandals | Aviators | David Yurman Bracelets
Now if only I could get my natural curls to behave at home in New York! It must be something in their air here because it never air dries nicely– I'll step out looking like a cross between an Amazon woman and a standard poodle. This east coast humidity is no joke! Anyways, I know this post got so off topic but I just had to vent about my pom pom. Yep, that's another one of Nick's descriptors for my hair. Oh my life guys.
- Katie