Sponsored by Zappos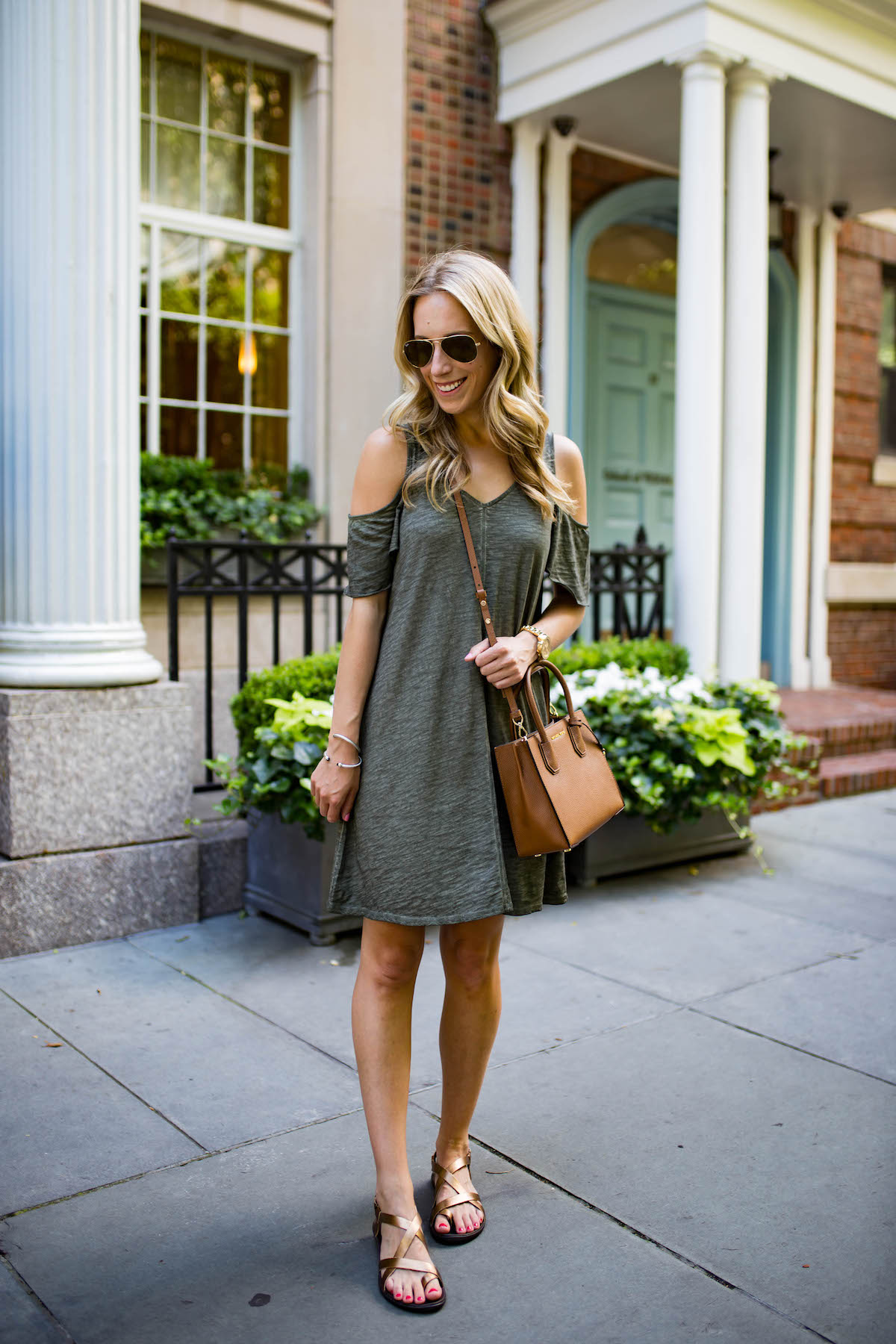 And just like that it finally feels like summer in New York! The heatwave we experienced this week was honestly a welcome change from the otherwise rainy and miserable weather we've had all June. I guess I brought that Aruban sun back with me? (Peeps of the big apple you can thank me later) 😛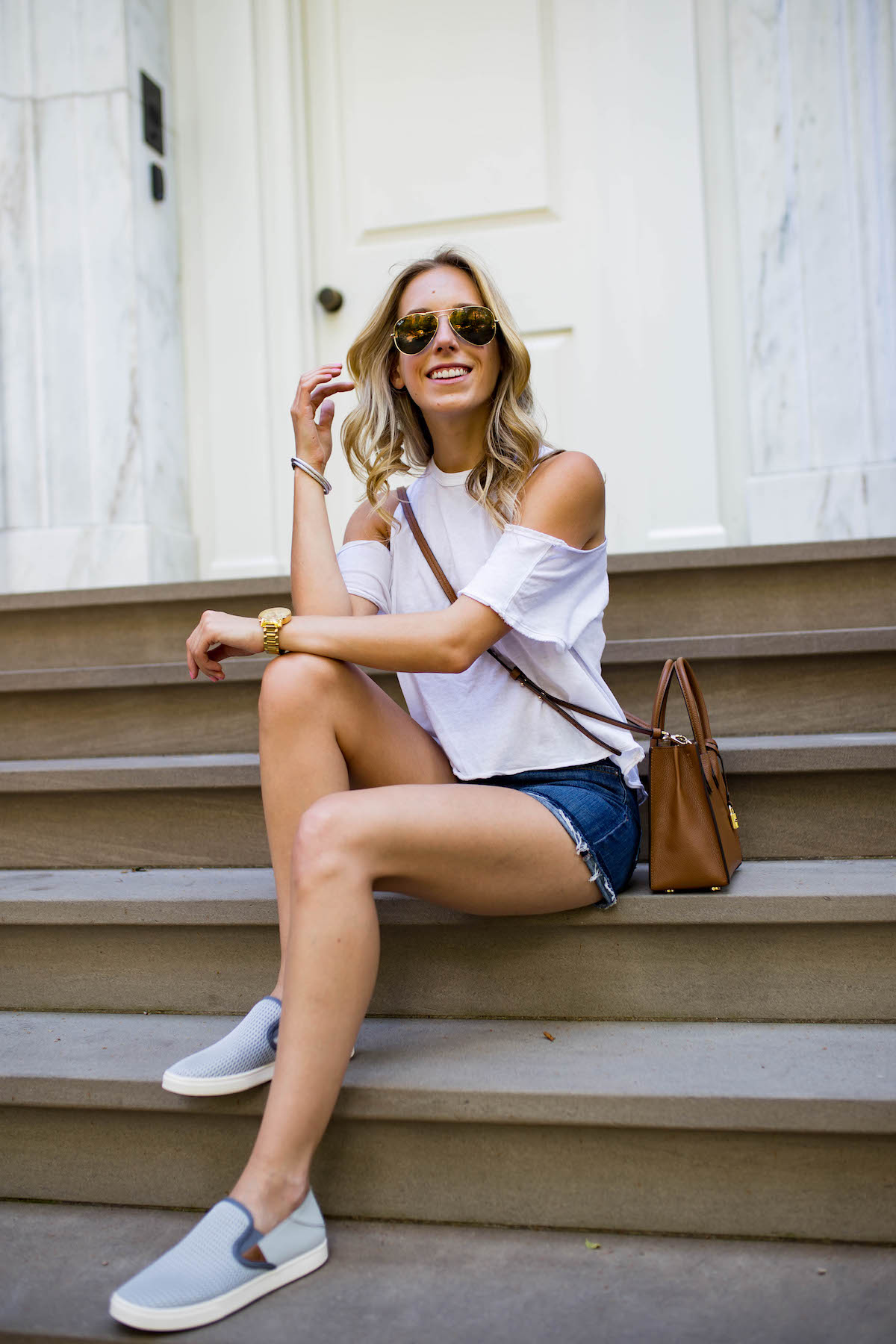 So what do I like to wear when it's hot, sticky and humid? My lightest, breeziest tops and dresses paired with comfortable shoes of course. When it comes to summer footwear I'm a big flat sandals girl and lately my casual sneaker collection has been rapidly growing. Here you can see me wearing two new pairs from Hawaiian shoe brand OluKai that recently found their way into my closet.
Unfamiliar with OluKai? These folks are all about that island lifestyle and while I may not call a tropical Hawaiian oasis home, I DO live on an island and can get definitely get on board with the relaxed vibes this brand promotes.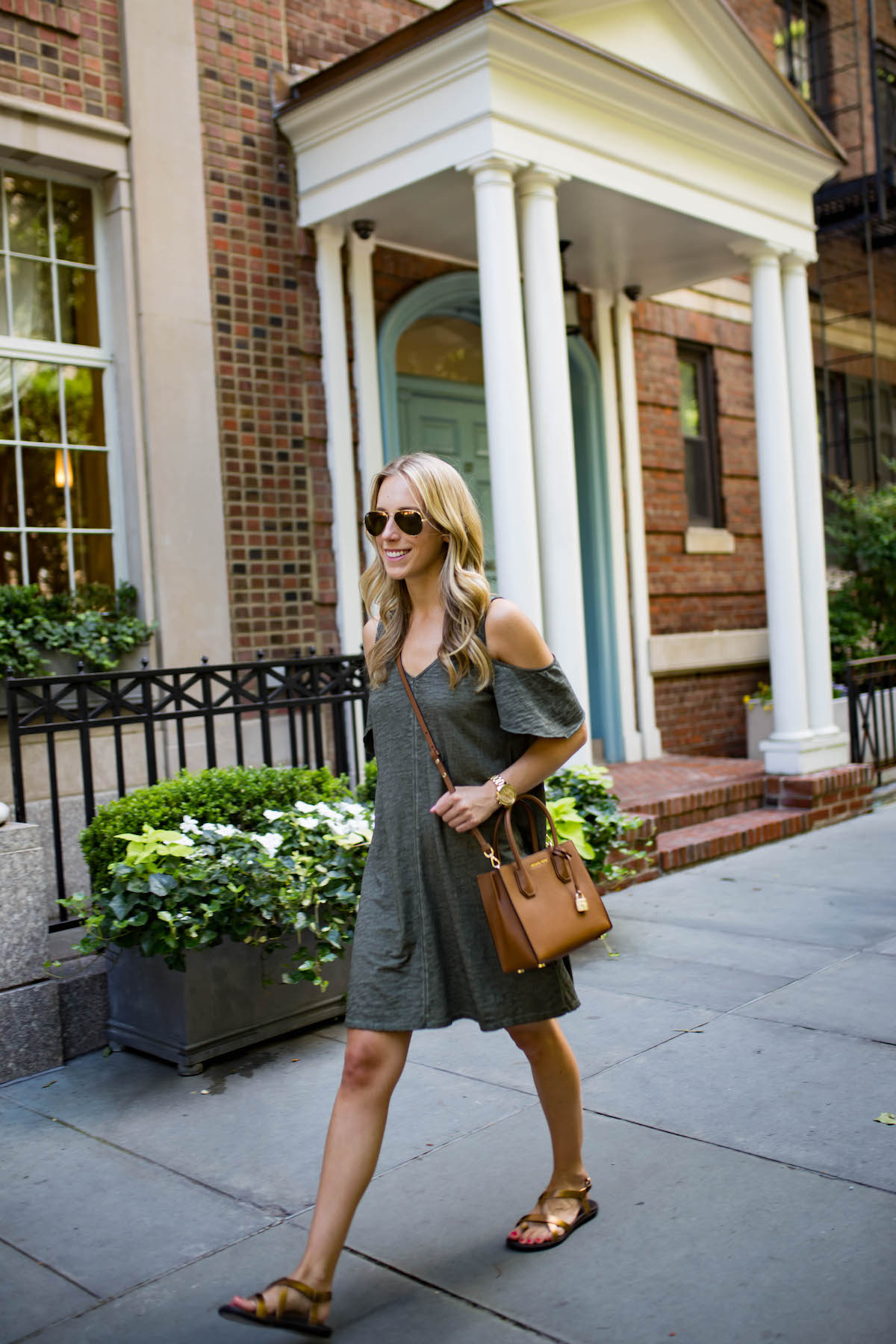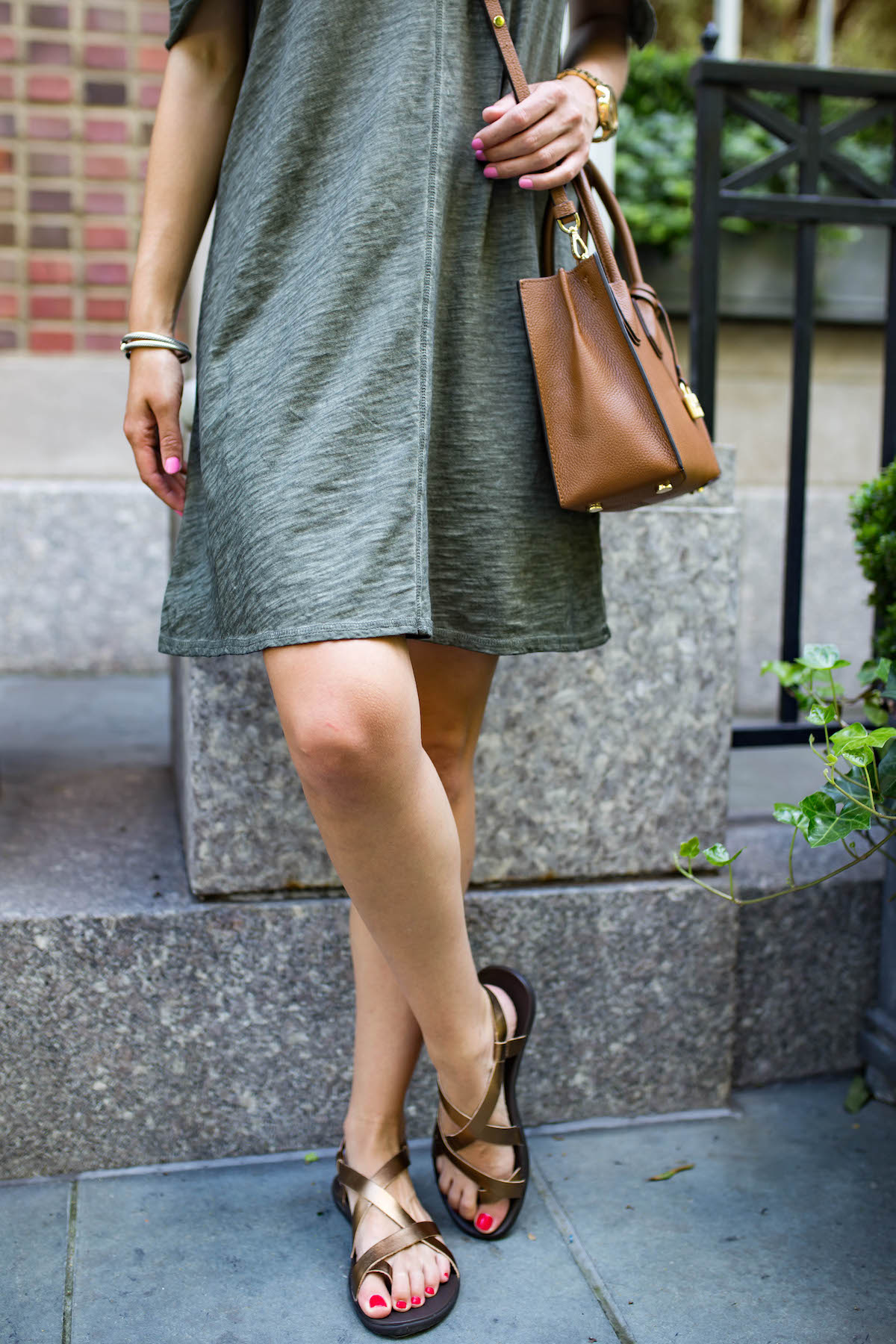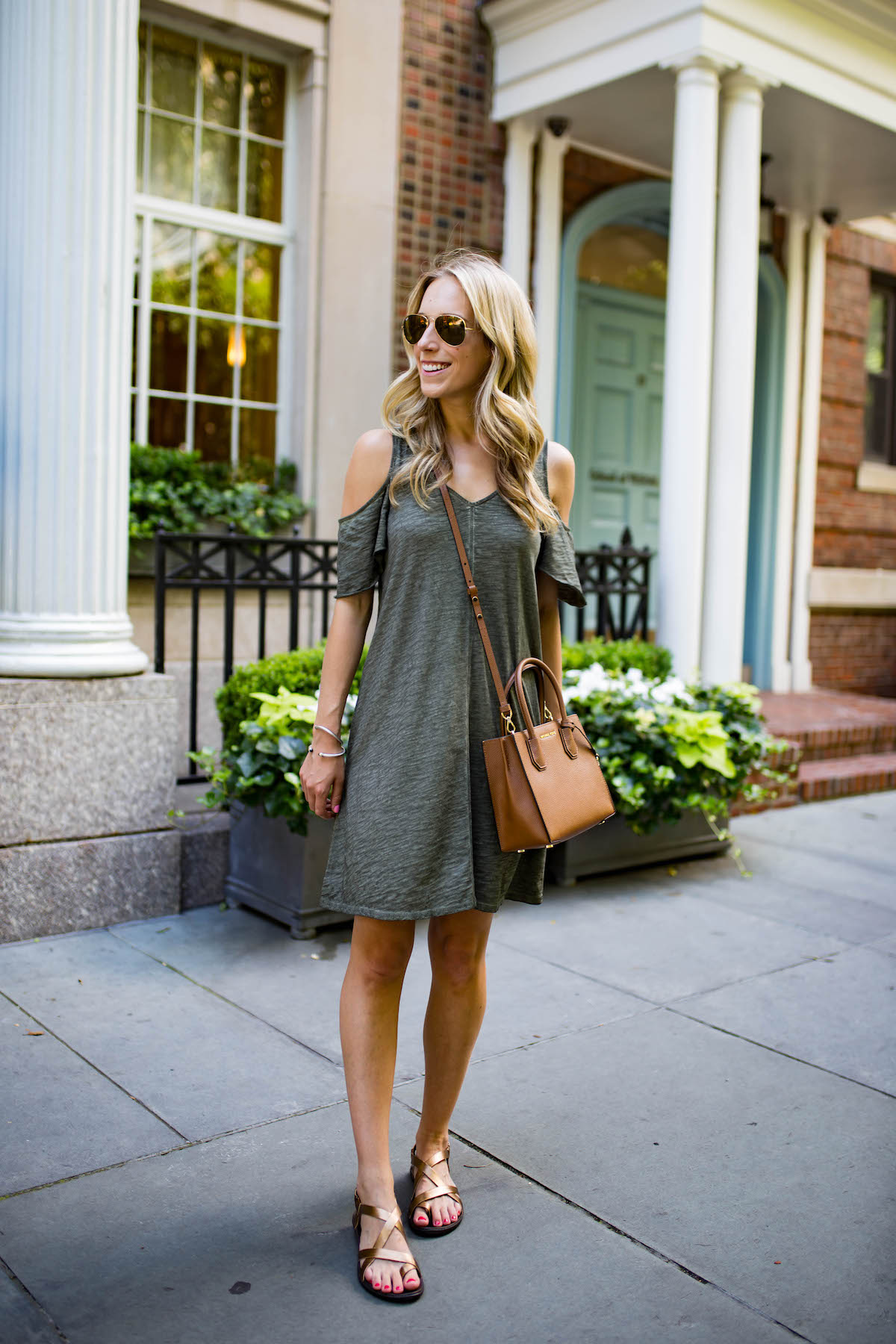 OluKai Sandals | Cold Shoulder Dress (under $100) | Crossbody Bag | Aviators
When it comes to the shoes I wear on a daily basis running around the city, I look not only for comfort, but durability. Let's keep it real– New York City sidewalks can be mean and nasty. On busy days the last thing I want to be worrying about it is if my shoes can do their job, which is why I love this pair of sandals.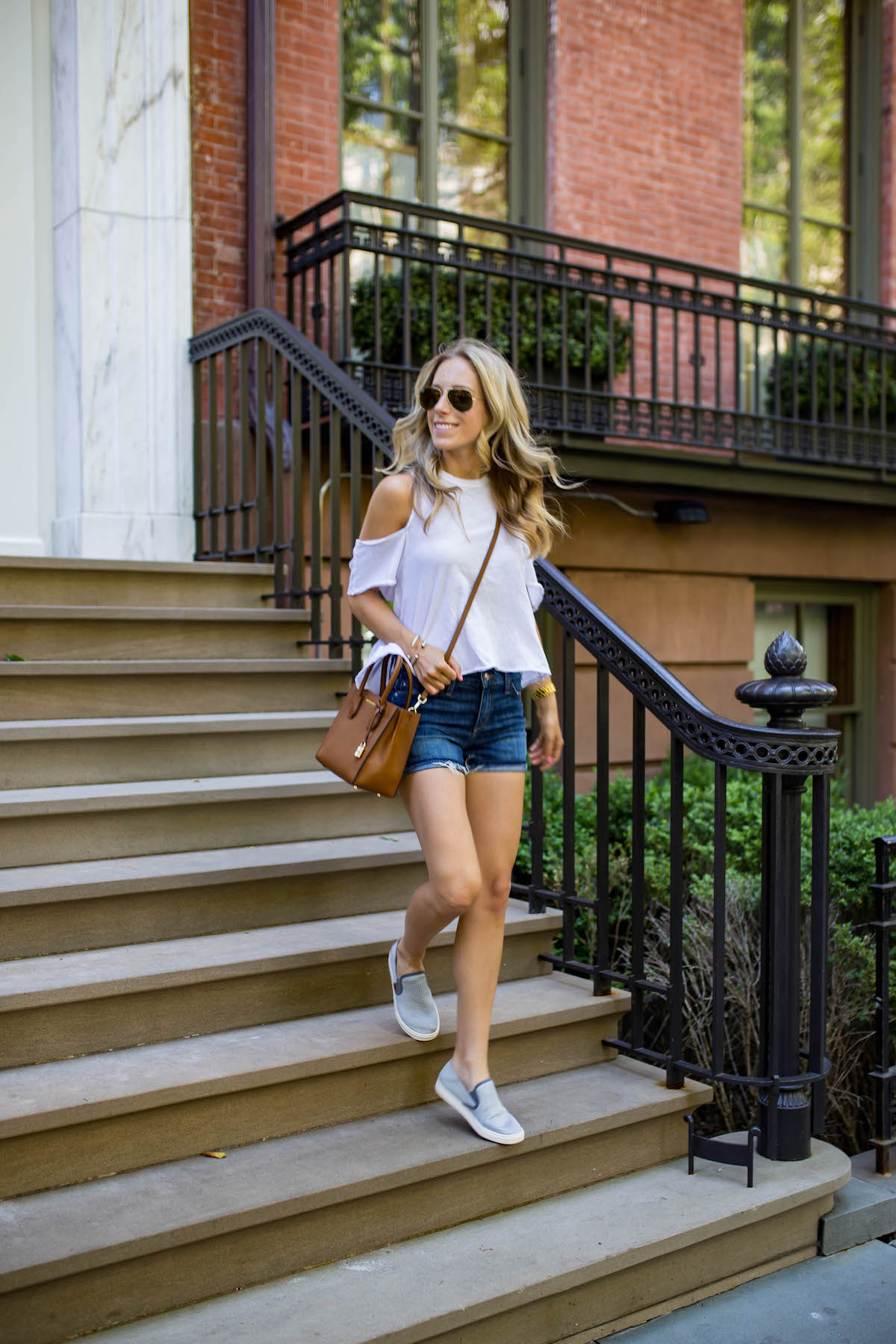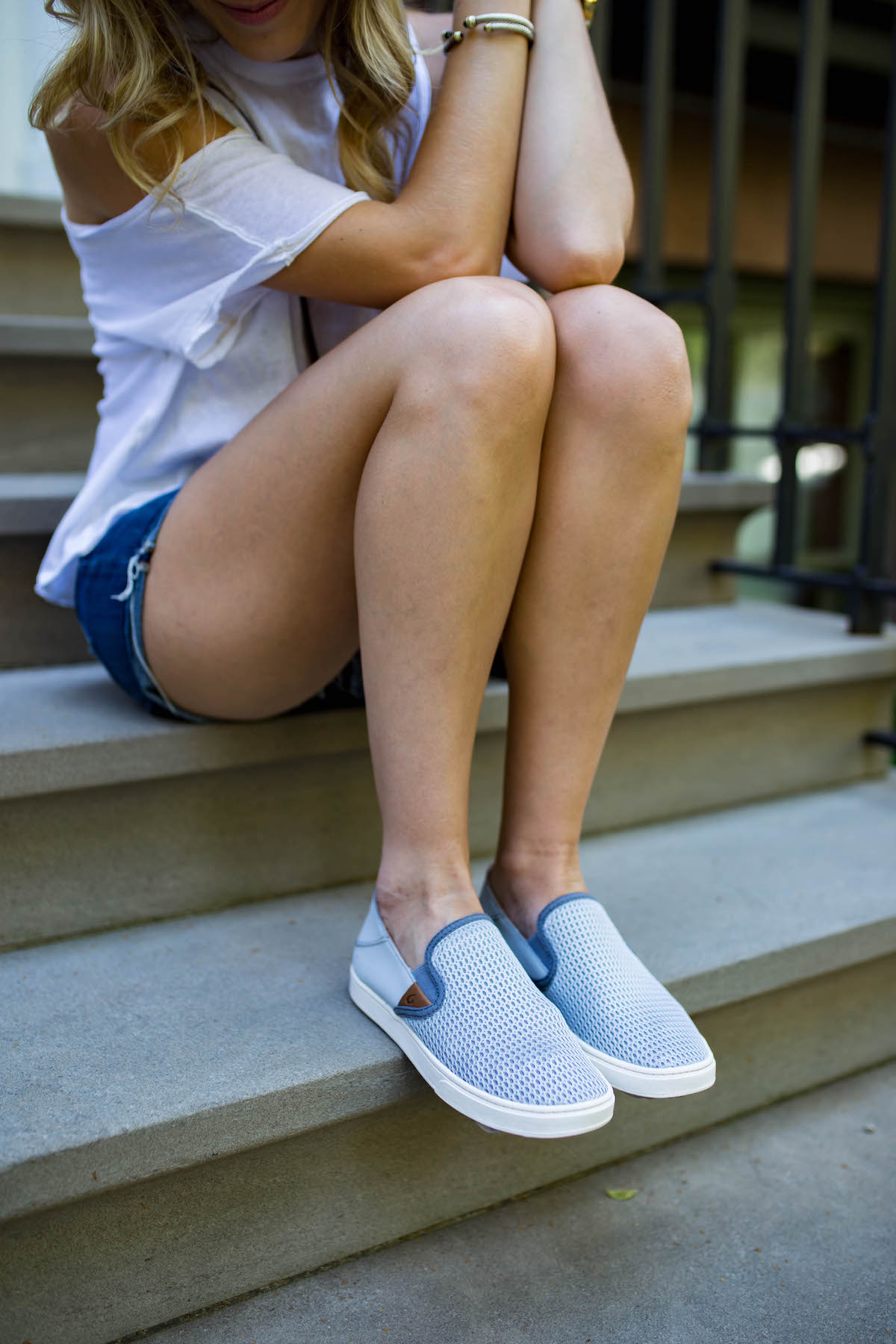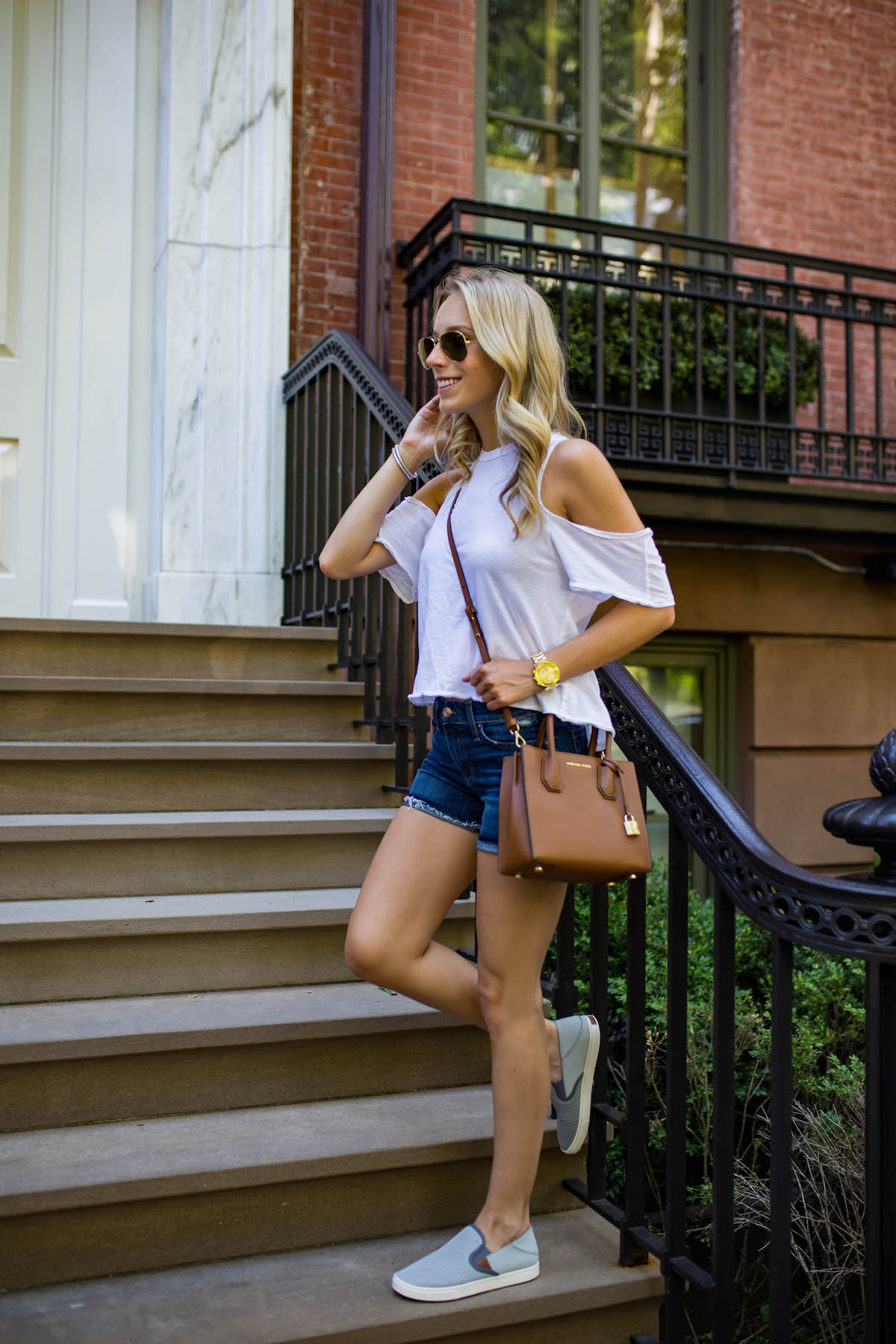 OluKai Sneakers | White Top | Denim Shorts | Crossbody Bag | Aviators
I was never into sneakers until I moved to New York. Growing up I always thought of them as only appropriate for athletics, but I honestly wear my slip-ons as often as I do my everyday sandals. I like this pair because of the breathable fabric and built-in arch support. Priced perfectly under $100 and so comfortable, these were heavenly to slip on after the beating I've put my feet through over the last month.
But before I let you guys go for the weekend– anyone else a big Zappos.com shopper like me? Well get excited because it's the best place to snag these shoes and get your shop on this summer. C'mon, you know you deserve a lil retail therapy 🙂
- Katie