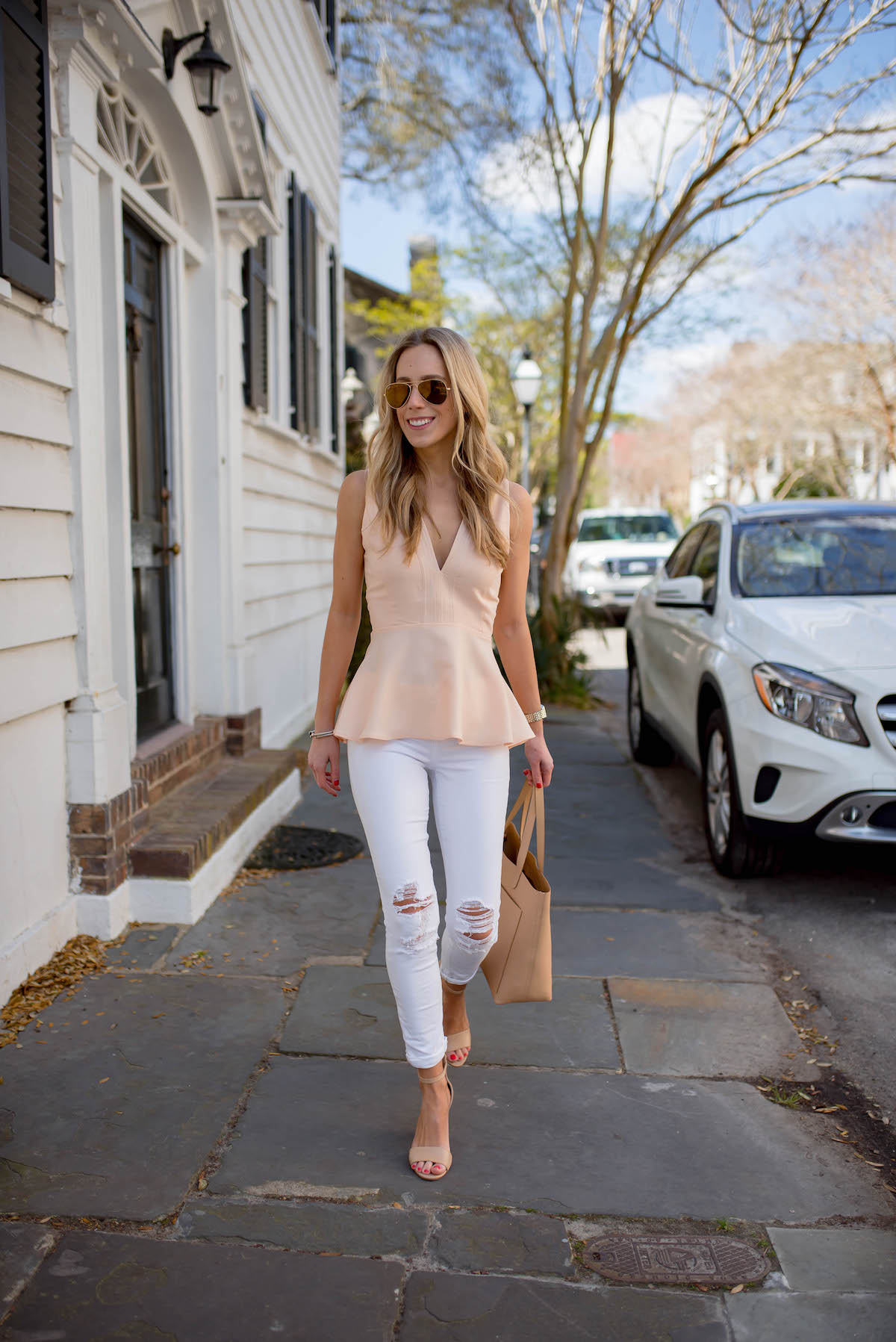 Isn't it funny how the simplest outfits with the least accessories end up turning into go-to favorites? I have a feeling that's going to be case with this look. When I ordered this pink peplum tank I never expected to love it as much as I do. If I'm going to wear something with a flared trim it has to be simple and flattering. I honestly can't stand when peplum is over-exaggerated and dramatic. I've seen tops and dresses where the peplum completely takes over the entire outfit to the point of looking childlike or trying too hard to be "high fashion." Not always the cutest look and definitely not me.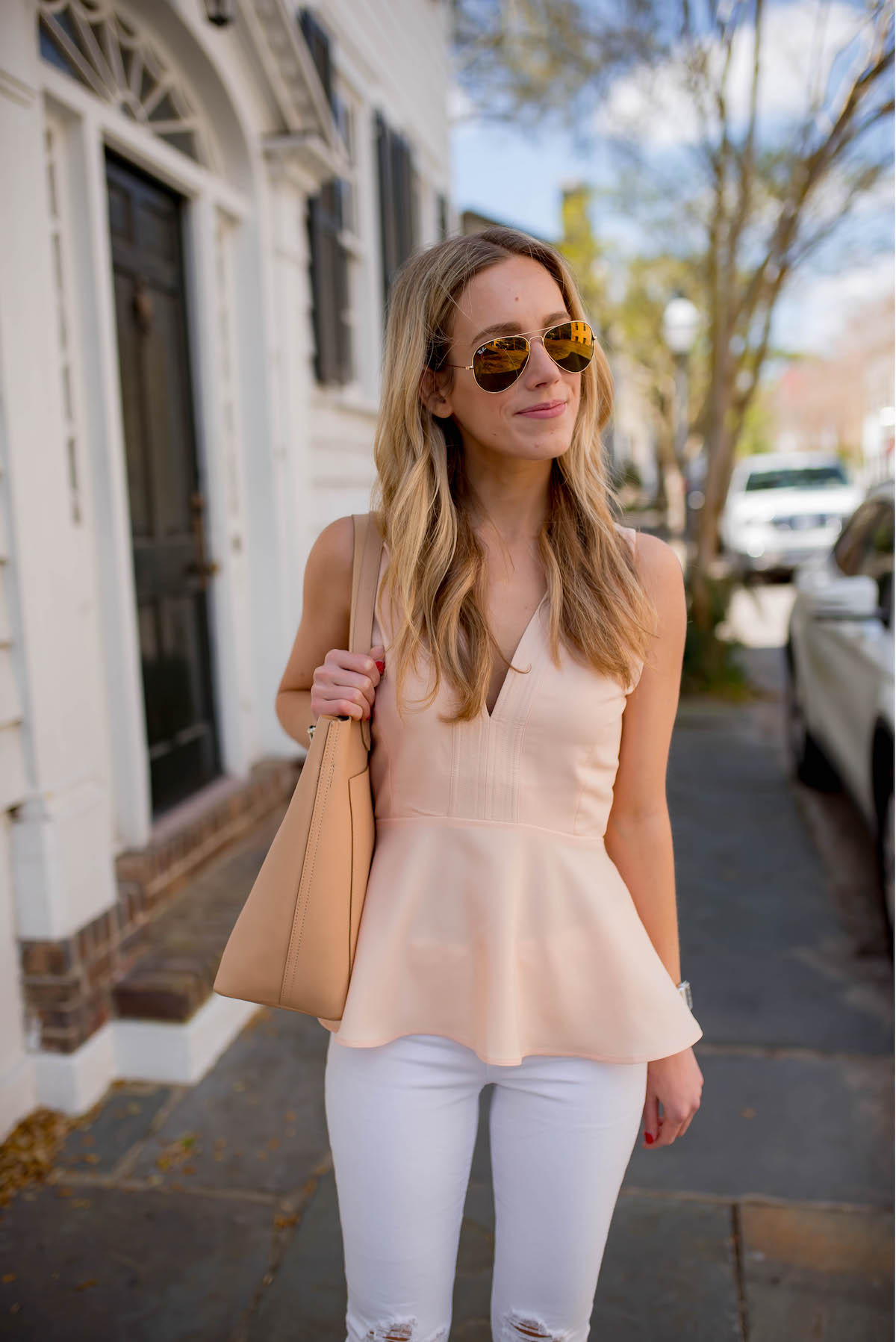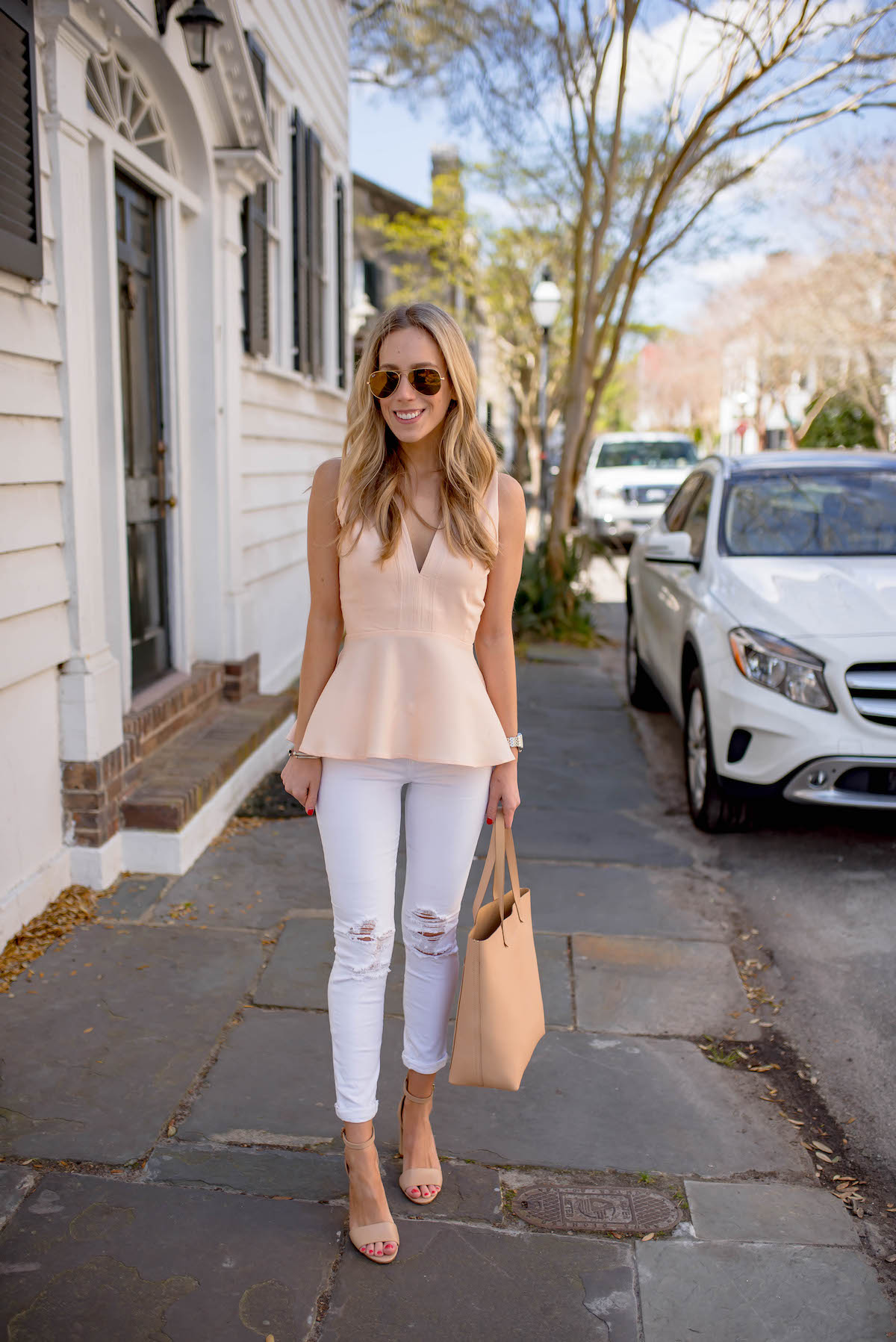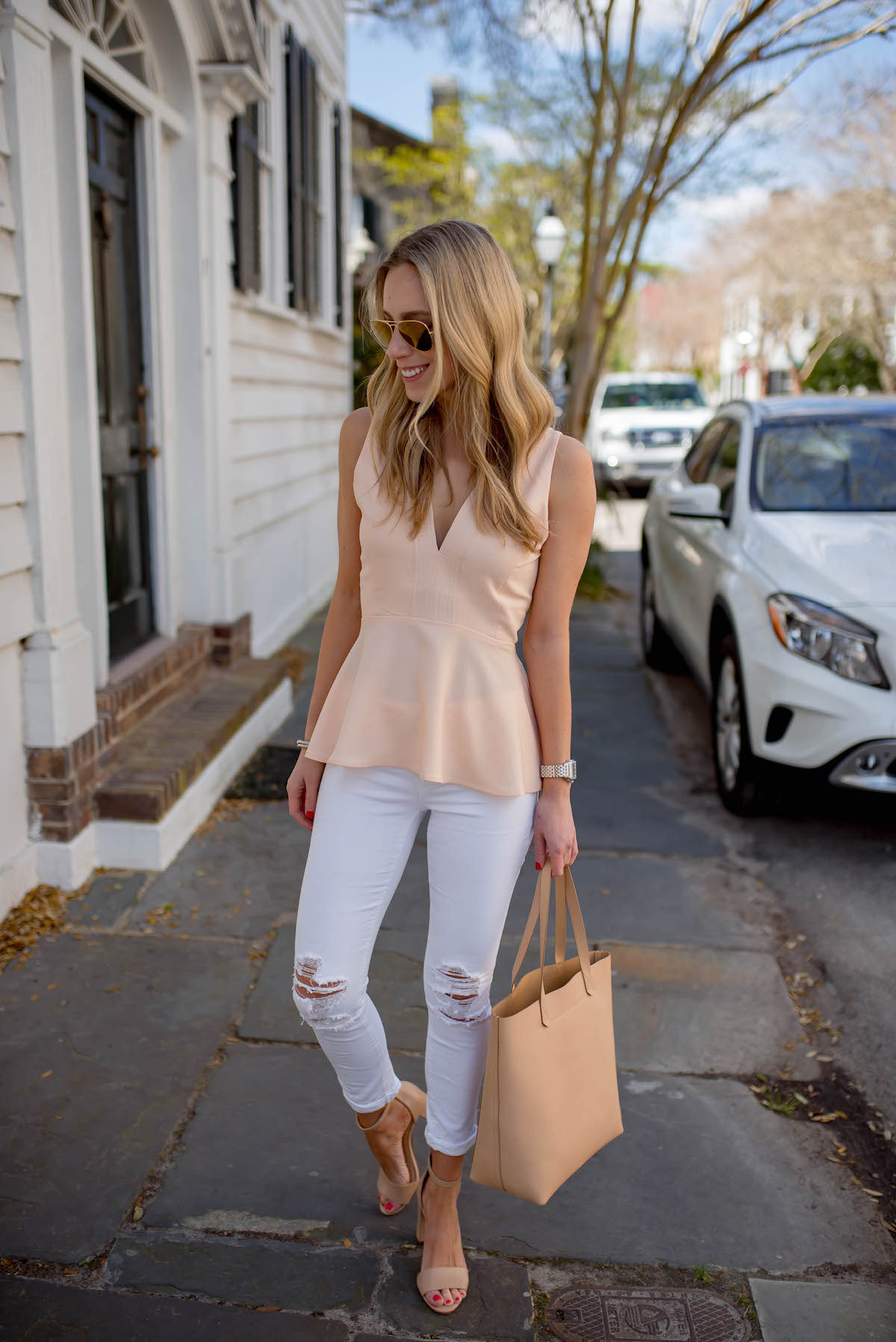 But this one? Omg it's soooo flattering. This top cinches perfectly in the middle of the waist and falls a few inches over the top of my jeans. The understated high-low hem is just about tunic-length, yet it doesn't feel heavy or bulky. It's also the prettiest shade of peachy pink! PS the structured fabric is thick so no need to about your bra showing through. Hey, I had to point it out!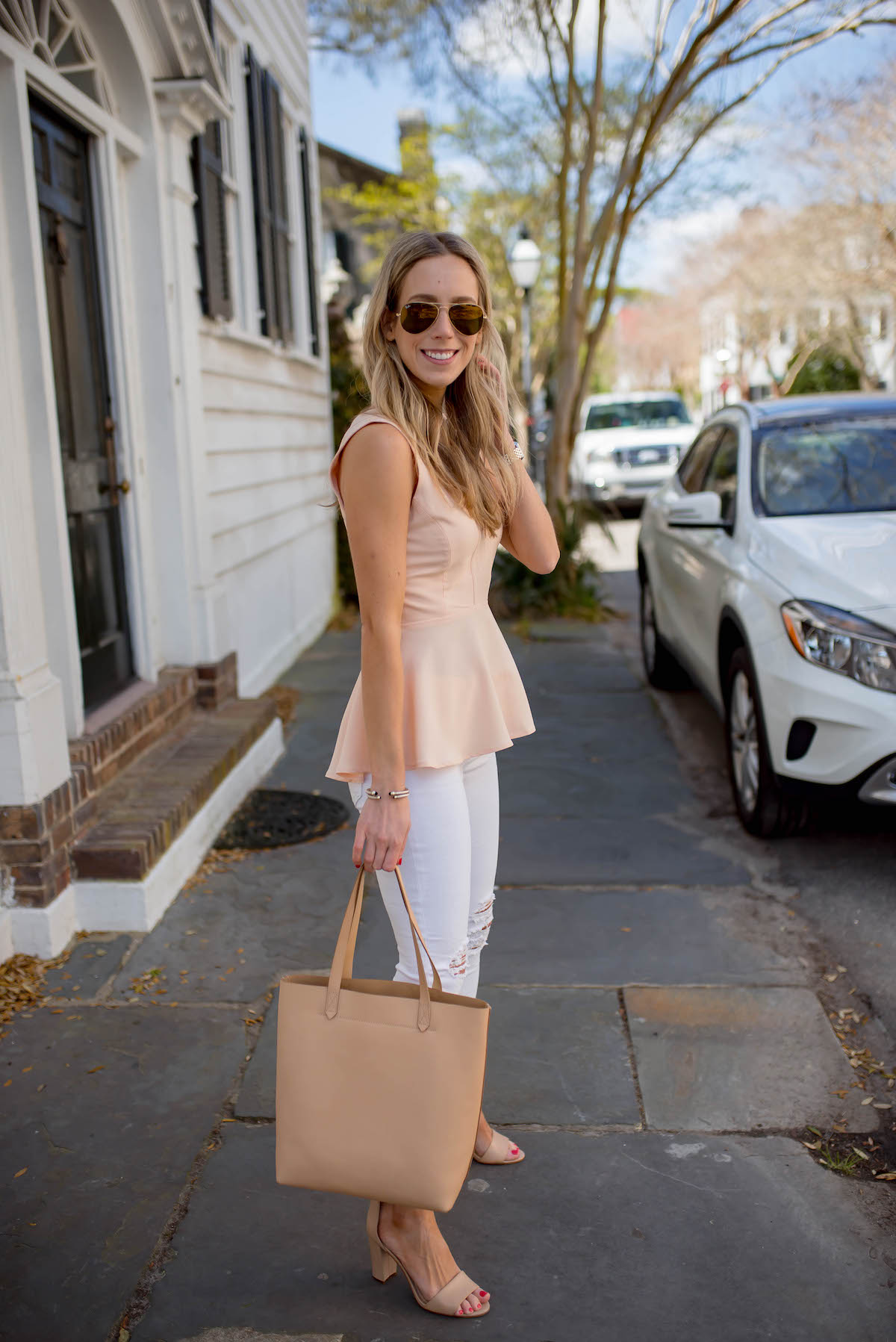 Now let's talk white jeans. So I have two denim brands that I swear by! For higher-end styles I like Joe's Jeans and then for budget-friendly I always go for Articles of Society. Both brands fit me the same exact way: hug the leg like a glove and don't sag in the booty and thighs. Sadly I can't find my exact pair from Joe's Jeans (purchased last year) but Articles of Society has a similar white distressed style for $68 that won't hurt your wallet. It looks like Joe's only has non-distressed white jeans available right now (I have this pair) but I'll keep a lookout to see if anything hits stores.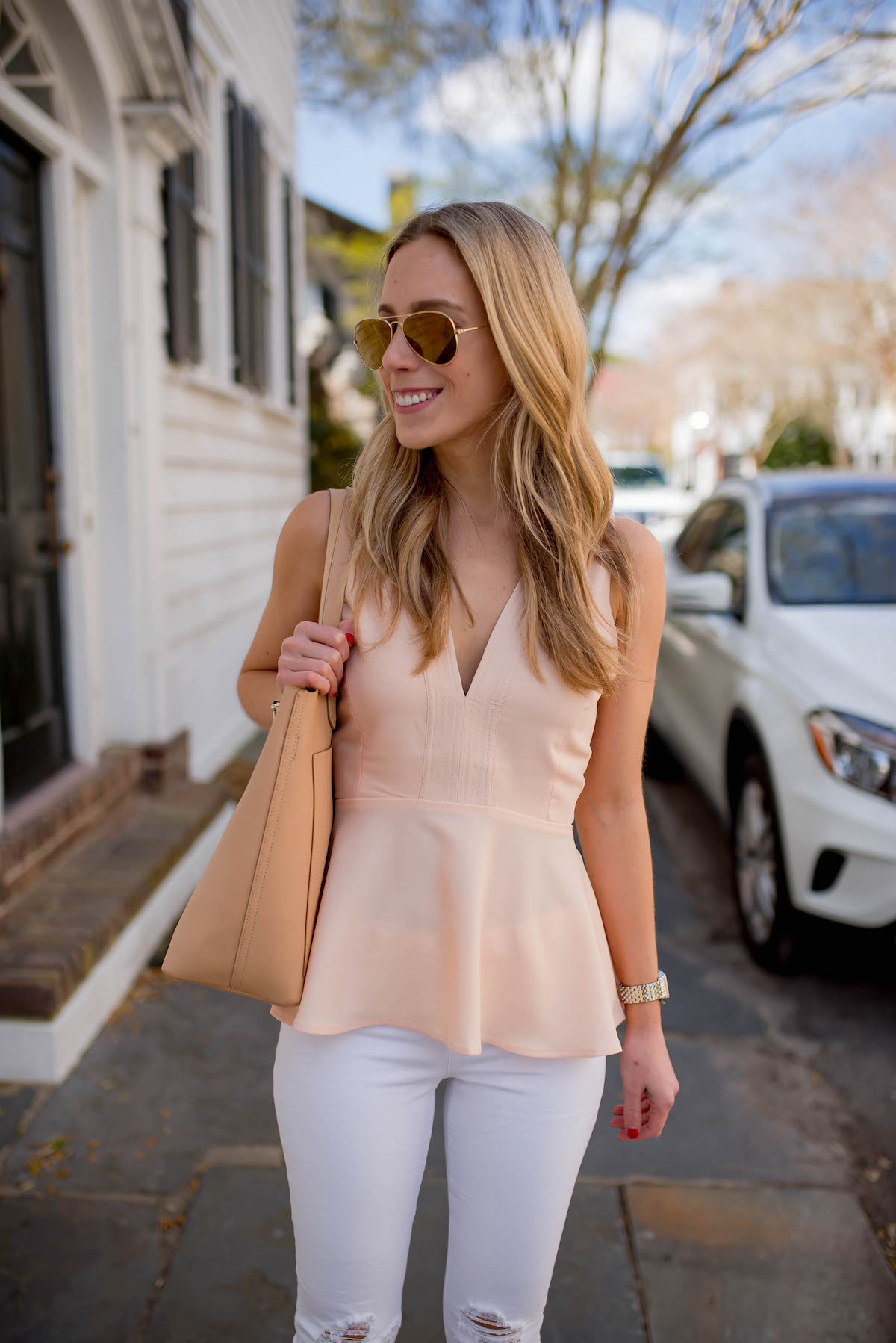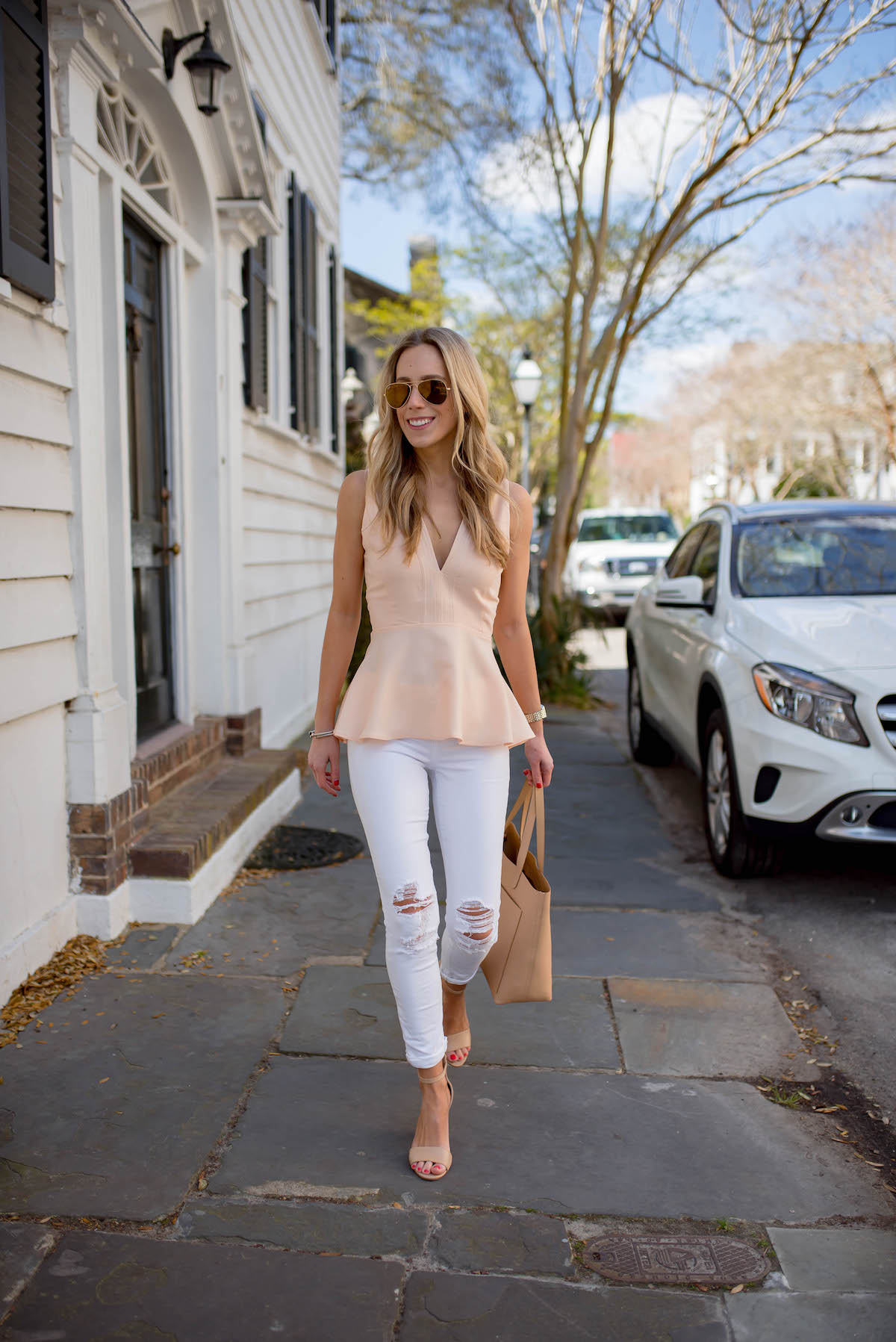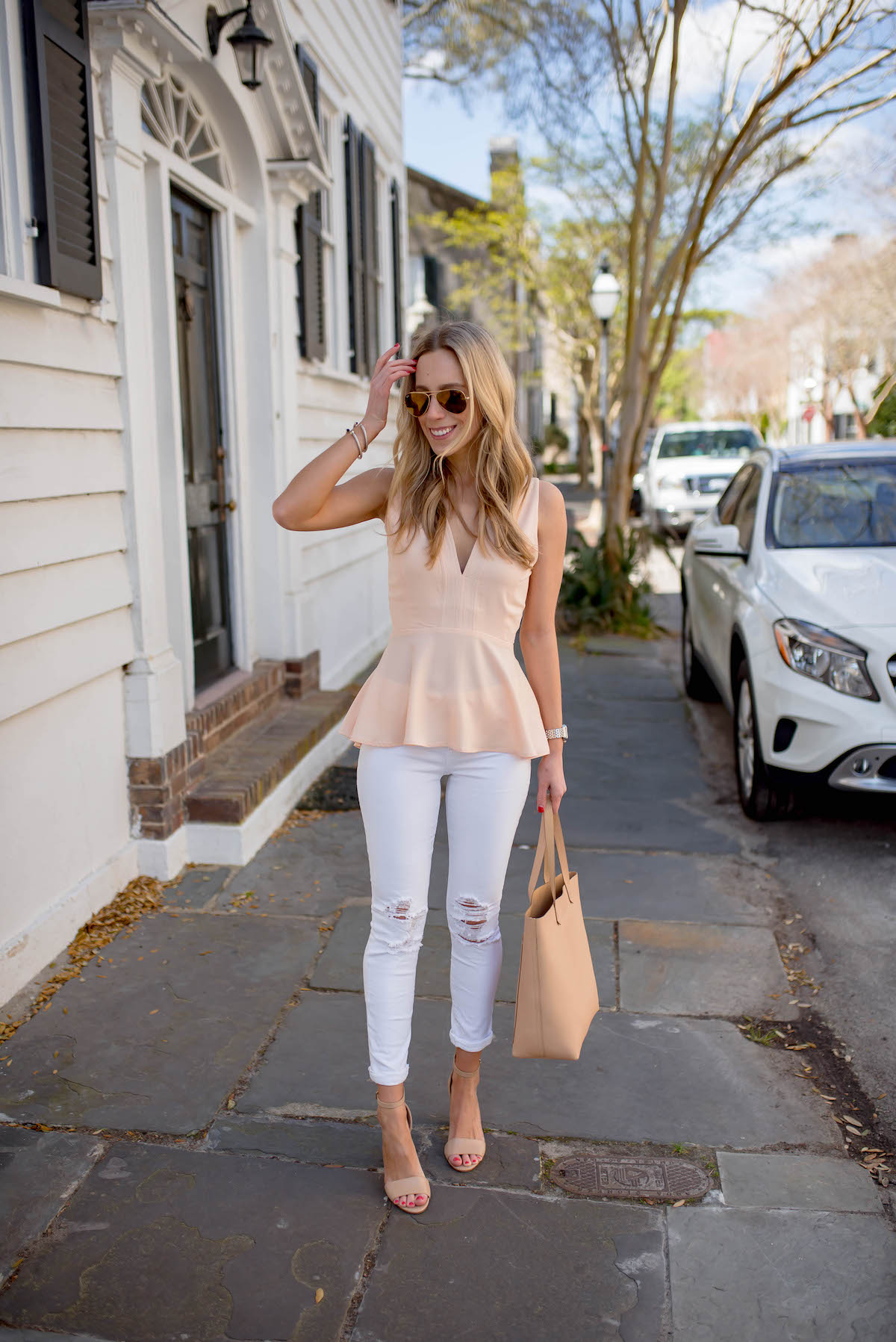 Pink Peplum Tank (Size: XS) | Similar Distressed White Jeans | Madewell Medium Transport Tote | Ankle Strap Sandals (under $100) | Aviator Sunglasses | Michele Watch | David Yurman Bracelets
As you can see the rest of my outfit features familiar accessories you all have seen before. My bag is somewhat new. After two years of loving on my chestnut brown Madewell Transport Tote, I couldn't resist getting another in this spring-friendly tan shade. Mine here is the slightly smaller medium size, but it's still quite spacious and fits all my essentials! You guys know I'm not much of a jewelry girl, but I do love a good watch and then of course my David Yurman bracelets.
Once New York weather decides not to be awful I'm sure you'll be seeing me wear this again! I can't wait!
- Katie