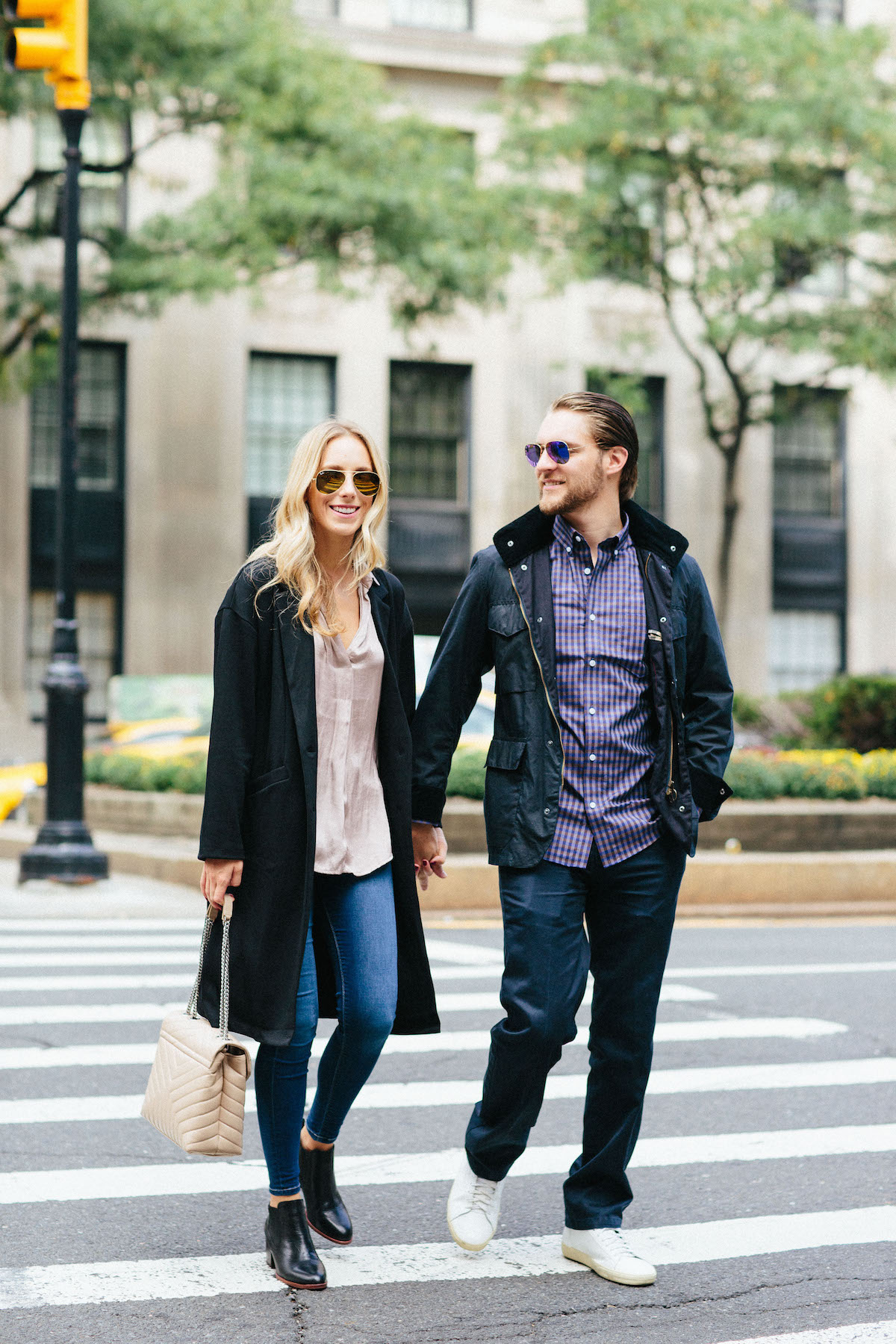 How has it been two months since our last post together? Not that Nick and I shoot together very often (I always do a happy dance when he agrees) but it feels like just yesterday we took these photos in some of our favorite athleticwear. The time is flying by and just like that, here we are dressed for fall.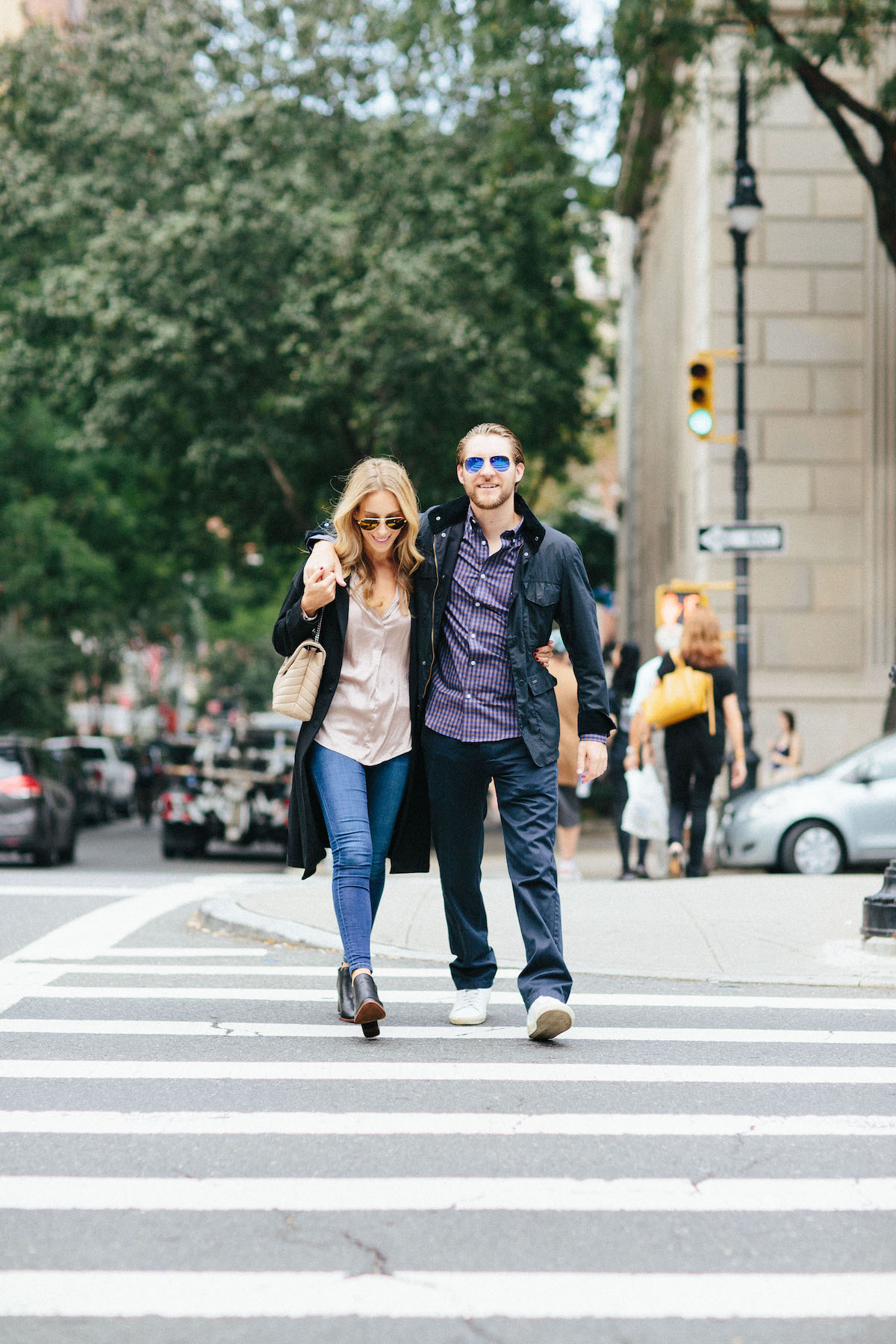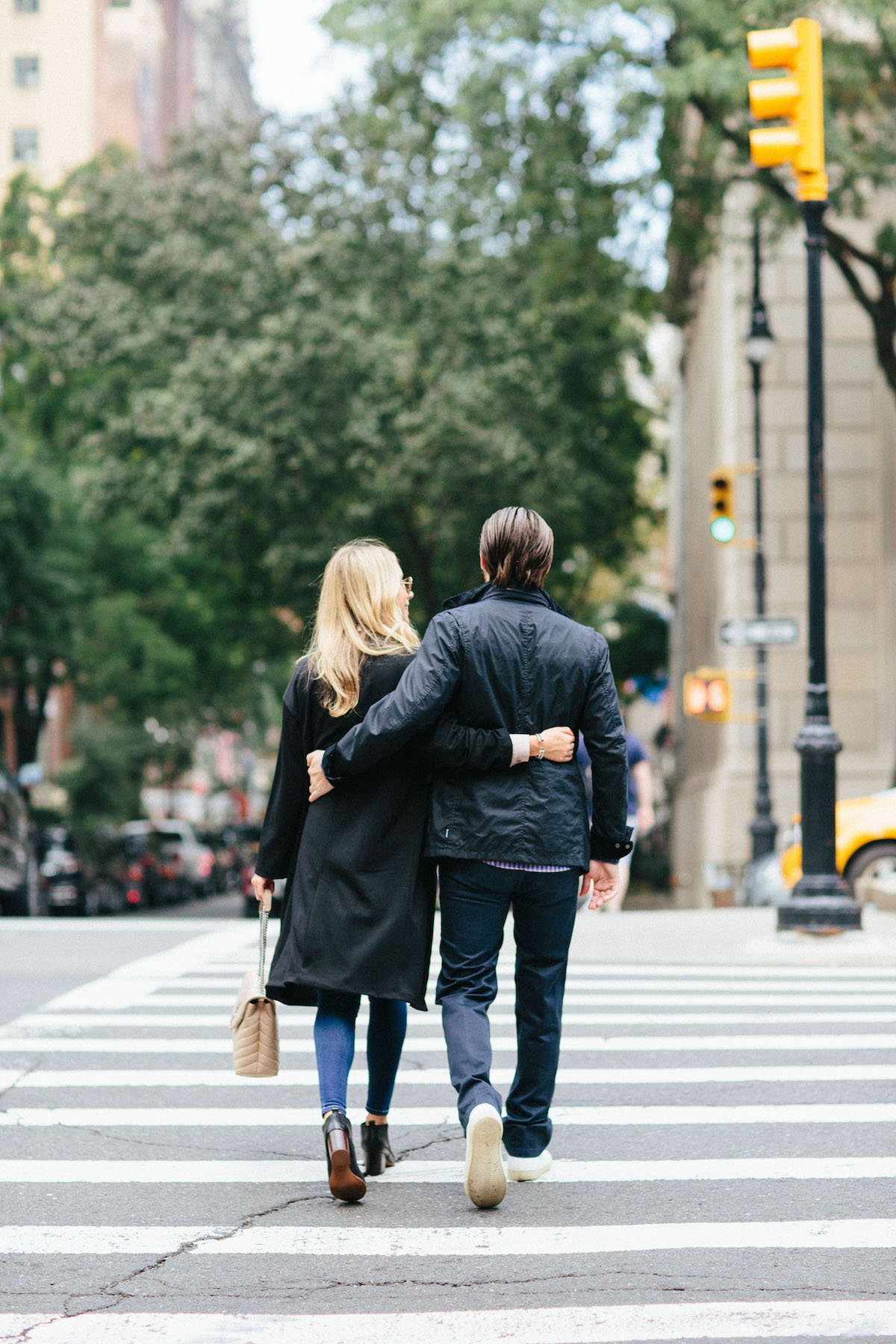 Looking for fall date night outfit ideas? Nick and I got ya covered 🙂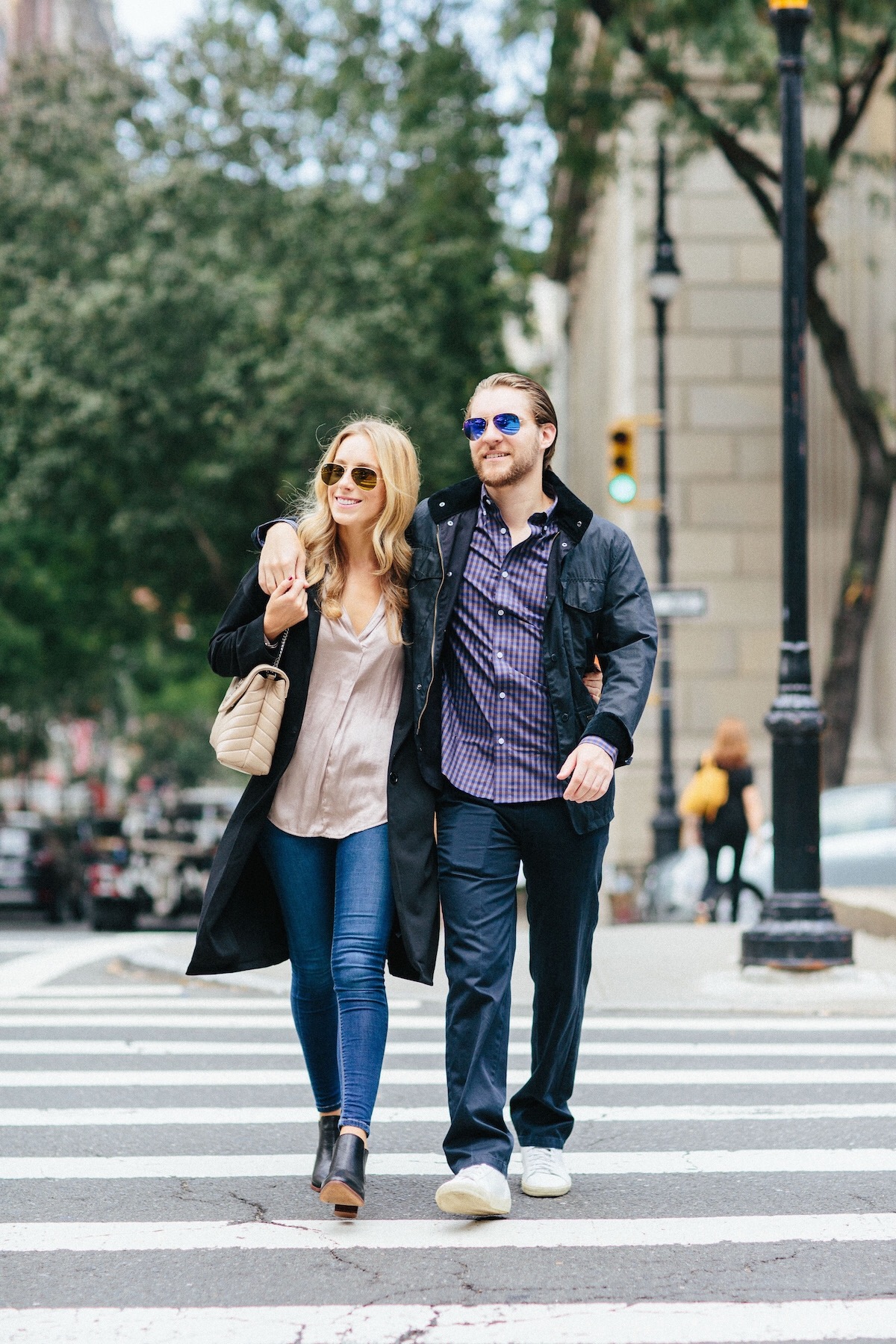 Speaking of autumn… Nick and I are fully welcoming the new season with open arms. I for one am pumped about getting to layer again and switch up my wardrobe (I finally finished transitioning my closet from summer to fall). Nick is just thankful he can ride the subway in a button down without having to sweat bullets waiting on the platform. For those of you not familiar with NYC transportation– only the subway cards have air conditioning. The waiting platform? Not so much. Even on mild days it can feel like you're standing in a bowl of hot soup (the best way I can describe it.)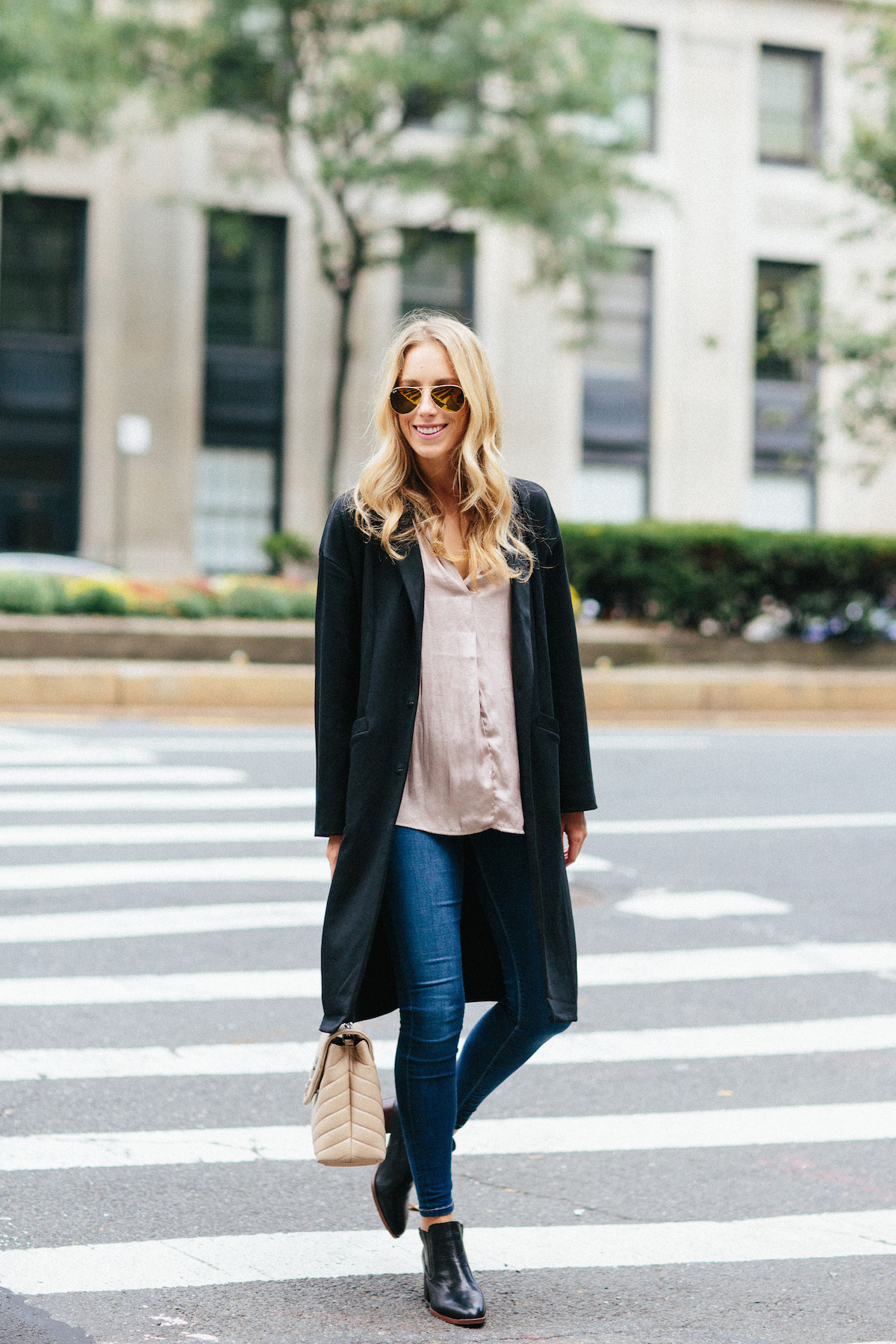 Black Duster Jacket (runs large- size down!) | Satin Blouse | Skinny Jeans | Black Leather Booties | Saint Laurent LouLou Medium Chain Bag | Kate Spade Watch | Aviator Sunglasses | David Yurman Bracelets
What do you guys think about the duster jacket trend? I recently picked up this black wallet-friendly style for layering and still can't decide how I feel about the look. Maybe I just need to get used to wearing coats again!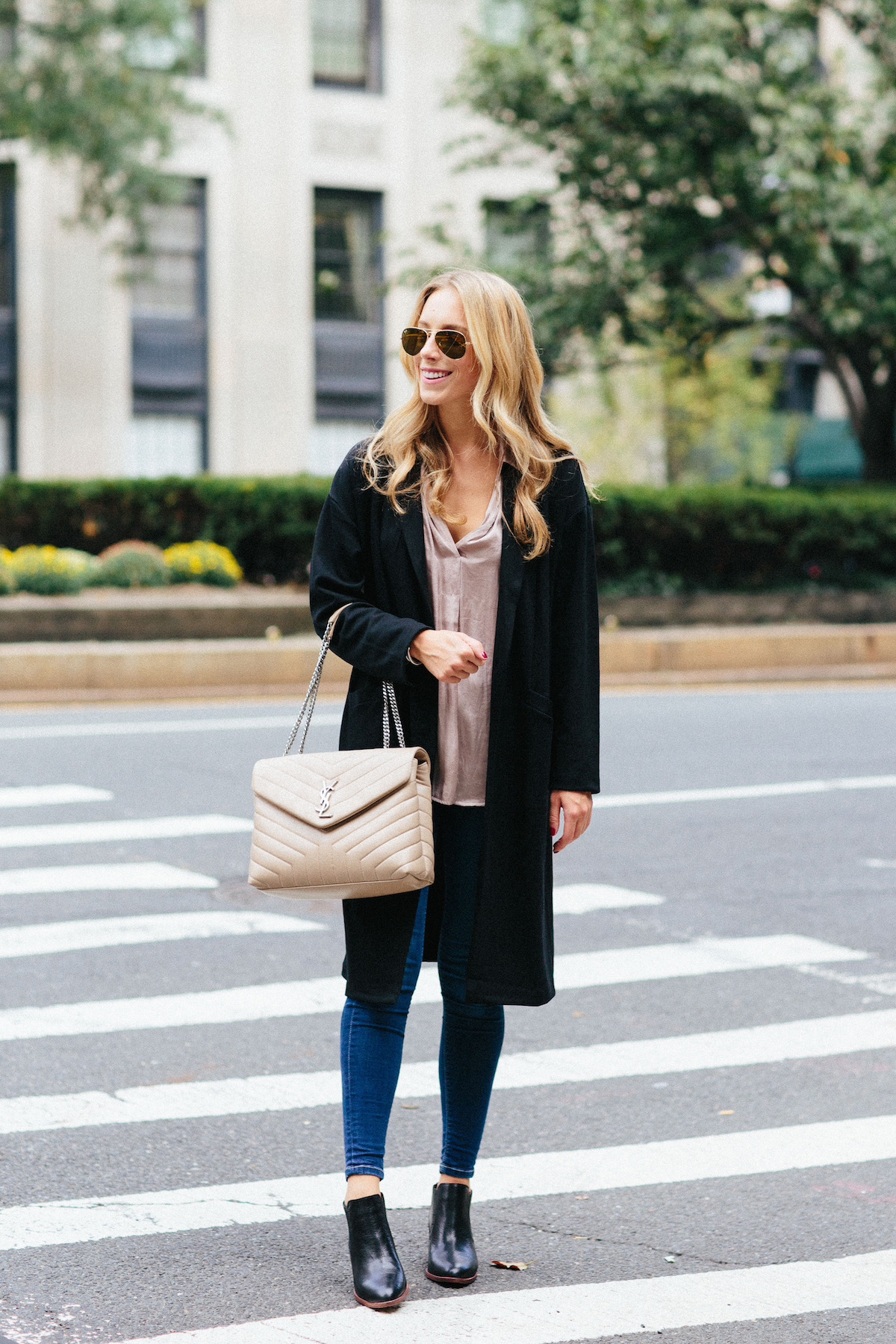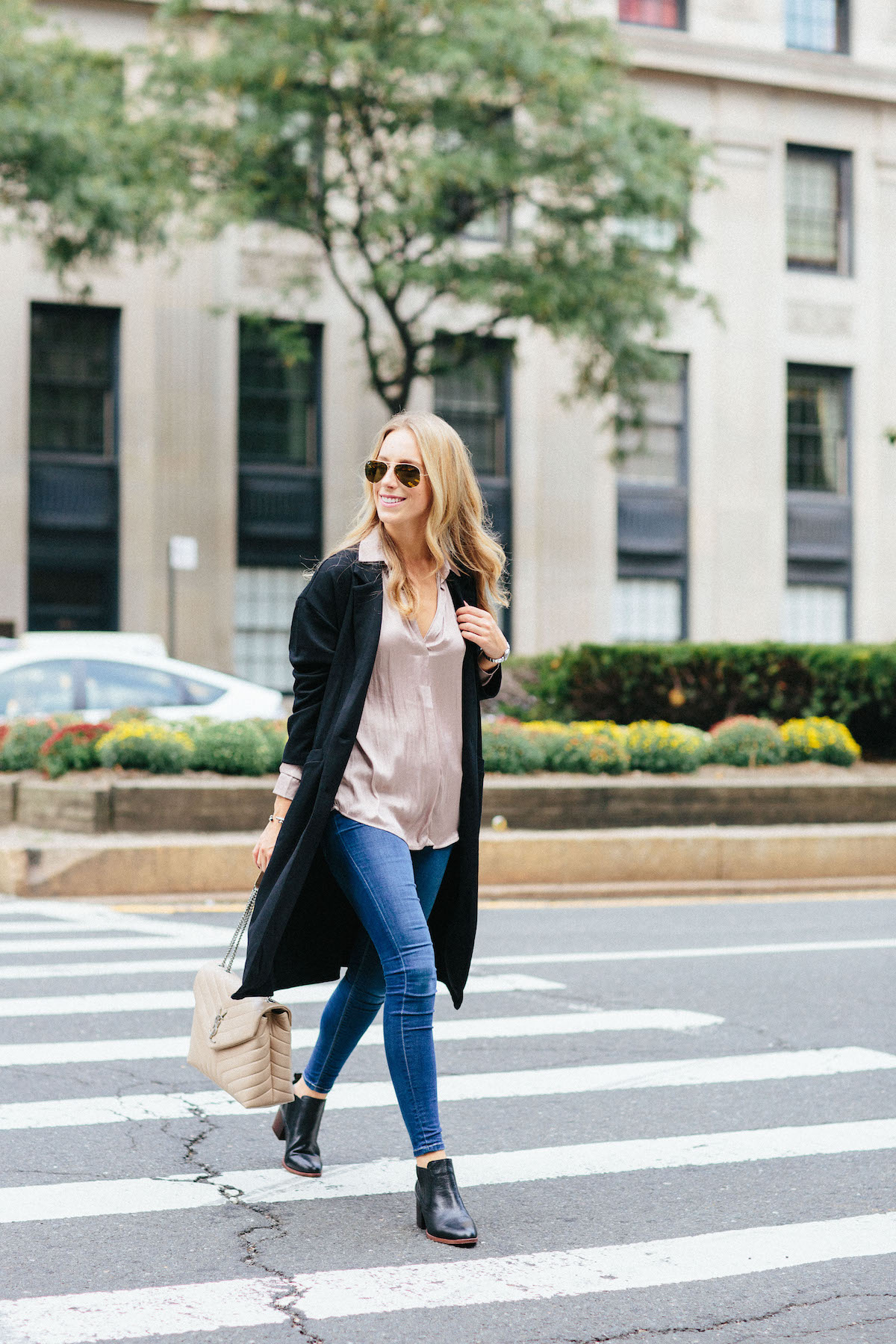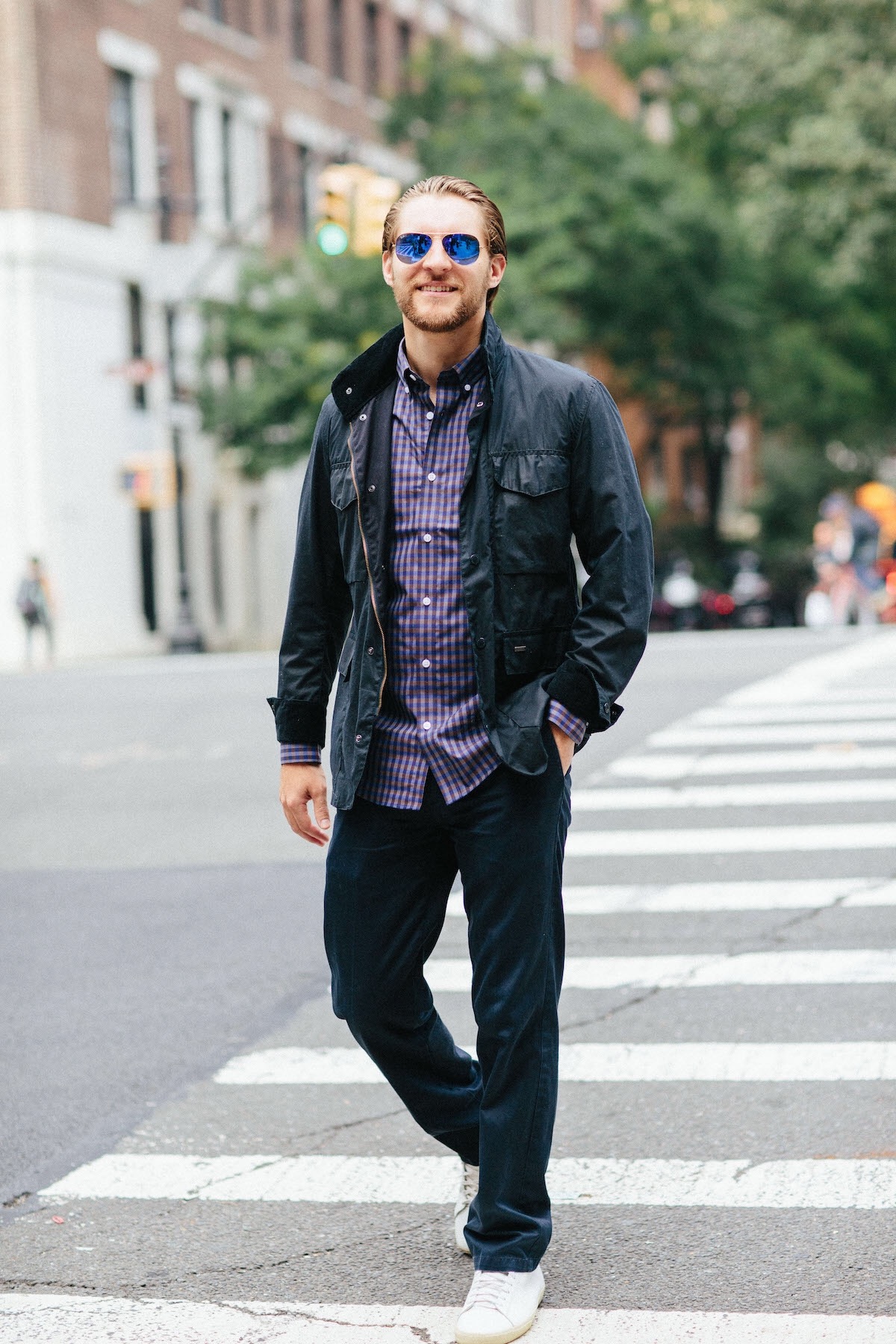 Barbour Jacket | Nordstrom Men's Shop Sport Shirt | Nordstrom Men's Shop Chino Pants | White Sneakers | Aviator Sunglasses
Monday through Thursday Nick has to stick to the finance guy uniform of a crisp light-colored button down shirt and dress slacks, but once Friday hits he'll rock a look that's a little more casual like this one here. When it's cool out he lives in relaxed separates from the Nordstrom Men's Shop and will layer with a Barbour coat (his favorite!)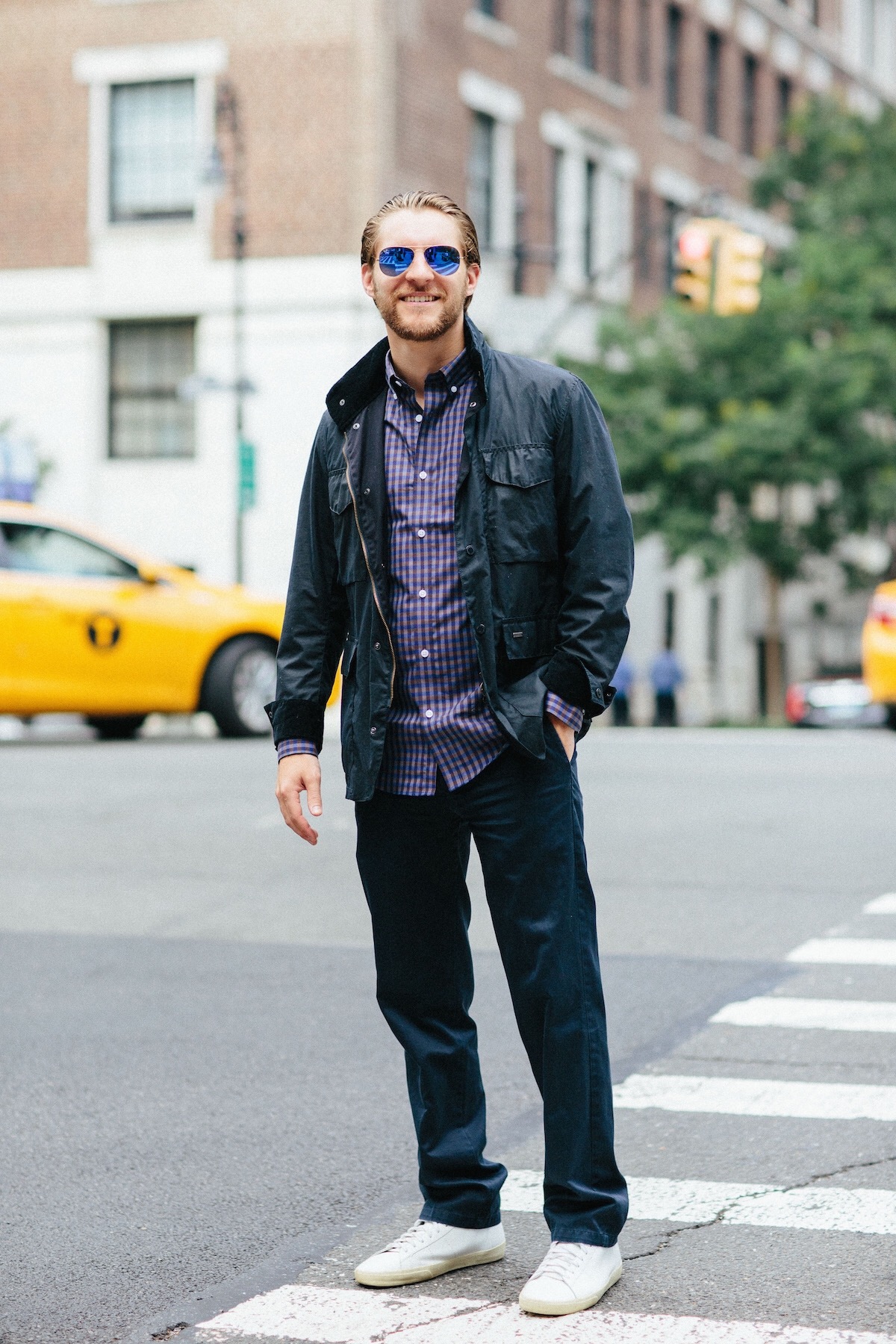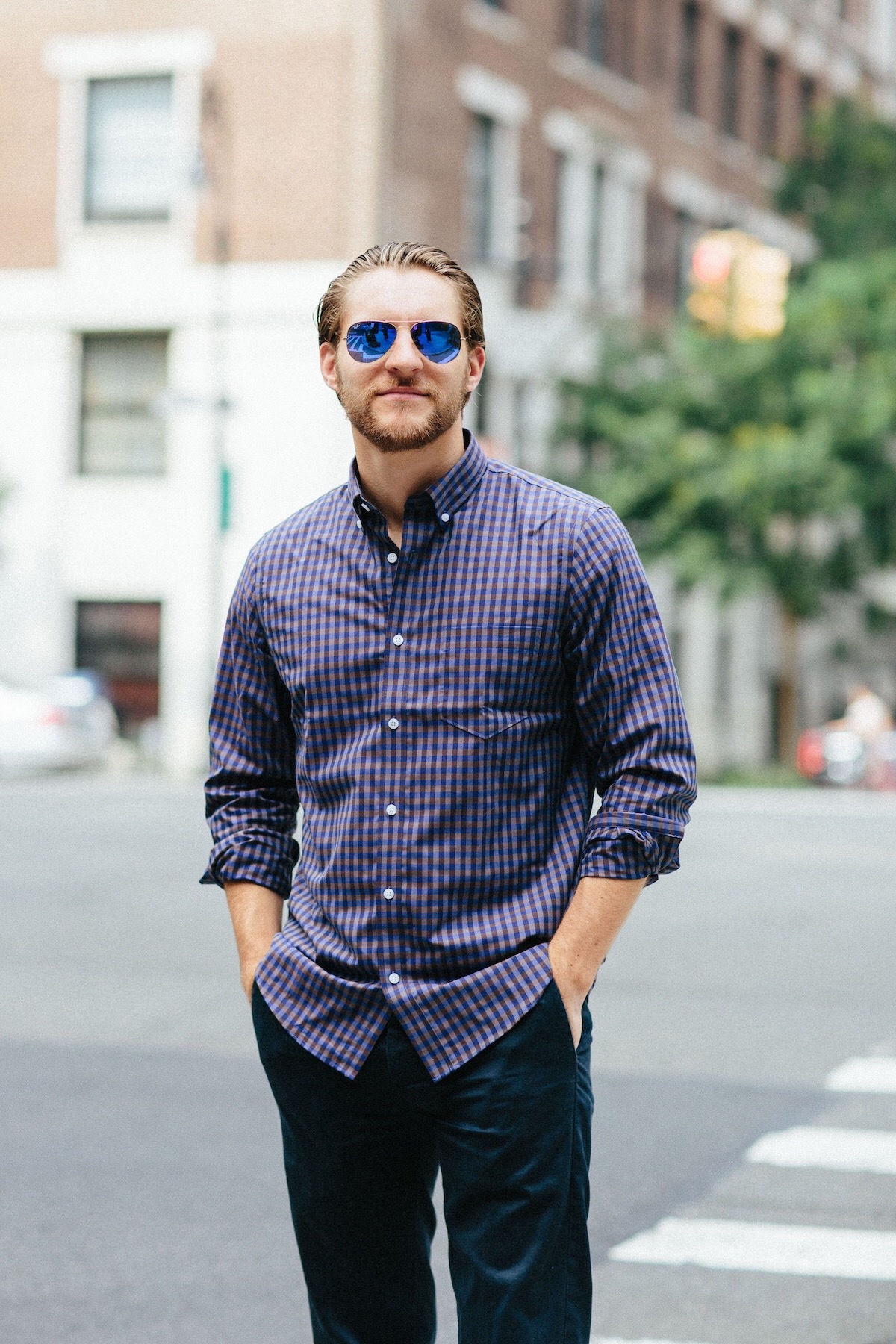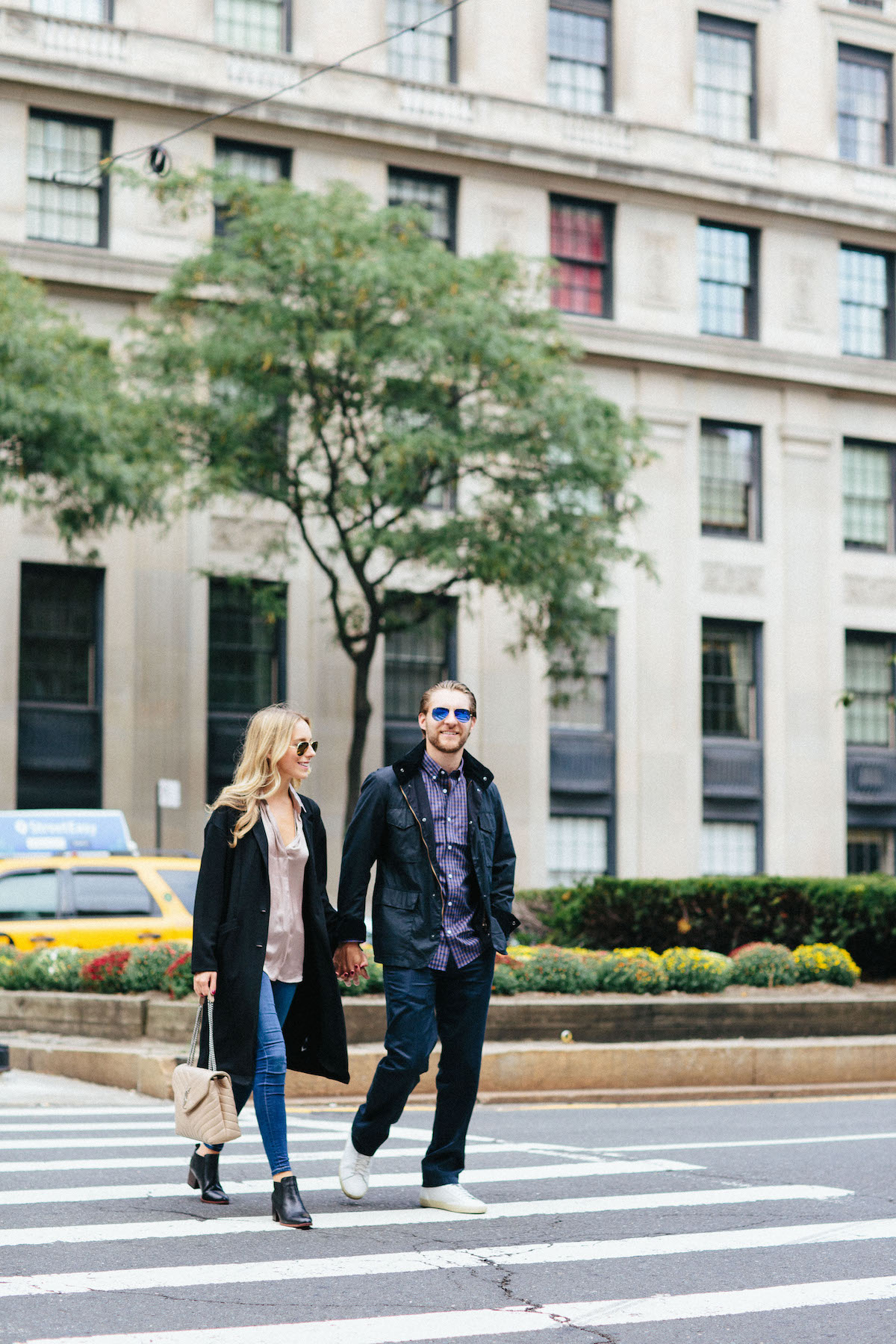 After dating Nick for almost nine years now, I've learned that men will hold on to clothing forever. Literally he still has shirts from high school. I'm not kidding. It makes sense because men's fashion isn't as trend-driven as women and I mean, if something isn't damaged or stained why would they get rid of it? But c'mon, at some point those old basketball shorts and ill-fitting corduroys have gotta find a new home. It's safe to say that men need a little nudging when it comes to revamping and replacing, so I highly suggest the Nordstrom Men's Shop brand. Most styles have a price tag under $100 and can easily be mixed and matched. It's a win-win for both us and them 😛
Big thank you to Nordstrom for sponsoring this post!
- Katie