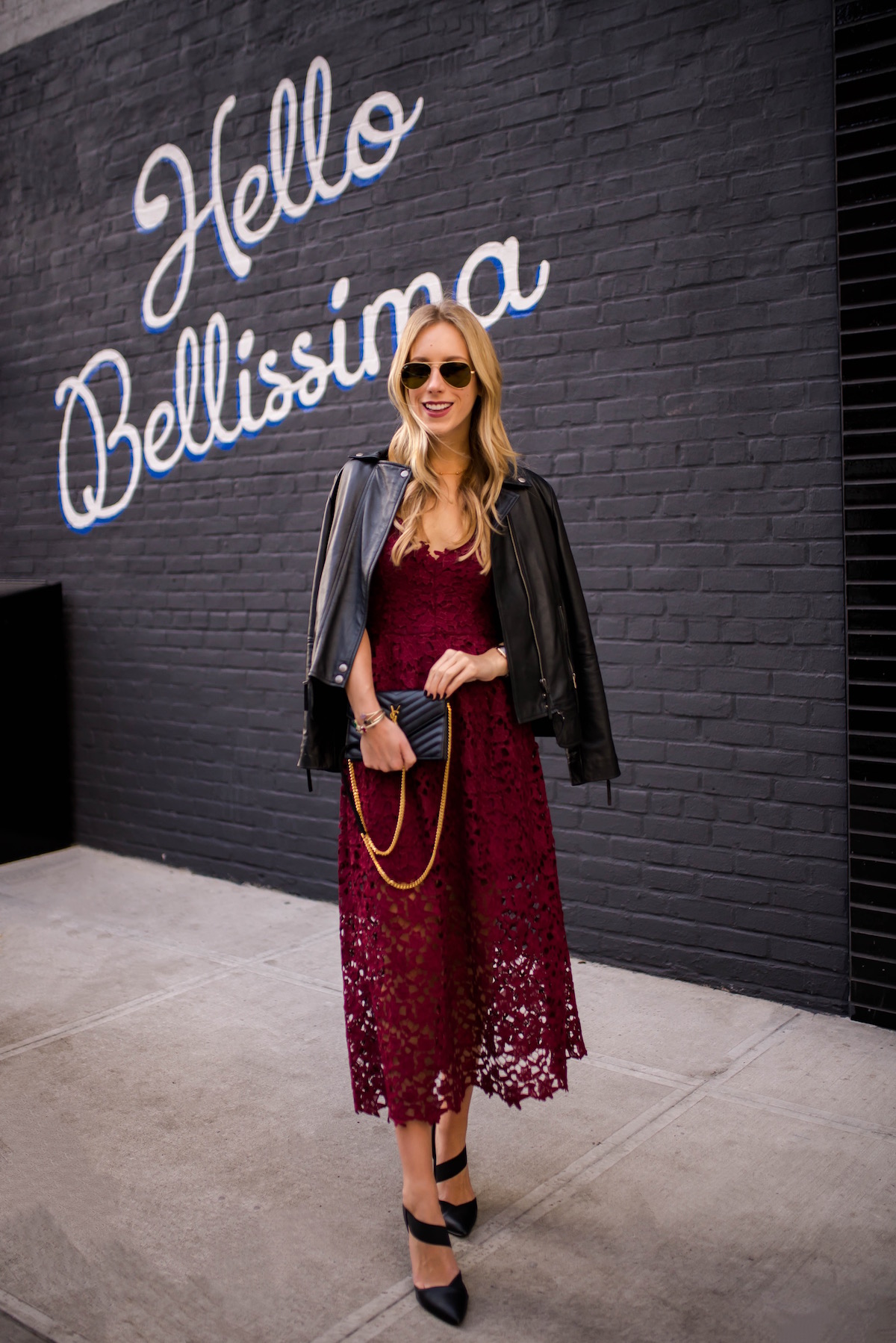 I finally got my hands on it! The lace midi dress that everyone seemed to be rocking the last few months. You might be thinking: why is she excited about a dress that came out last spring? Gals trust me, this number is perfect for all seasons. I wanted to order it a few months ago, but every time I looked it was sold out in my size or unavailable in the color I wanted. Well I'm happy to report 1) it's been fully restocked, 2) comes in six new seasonal colors and 3) can be yours for less than $100. Talk about a trifecta!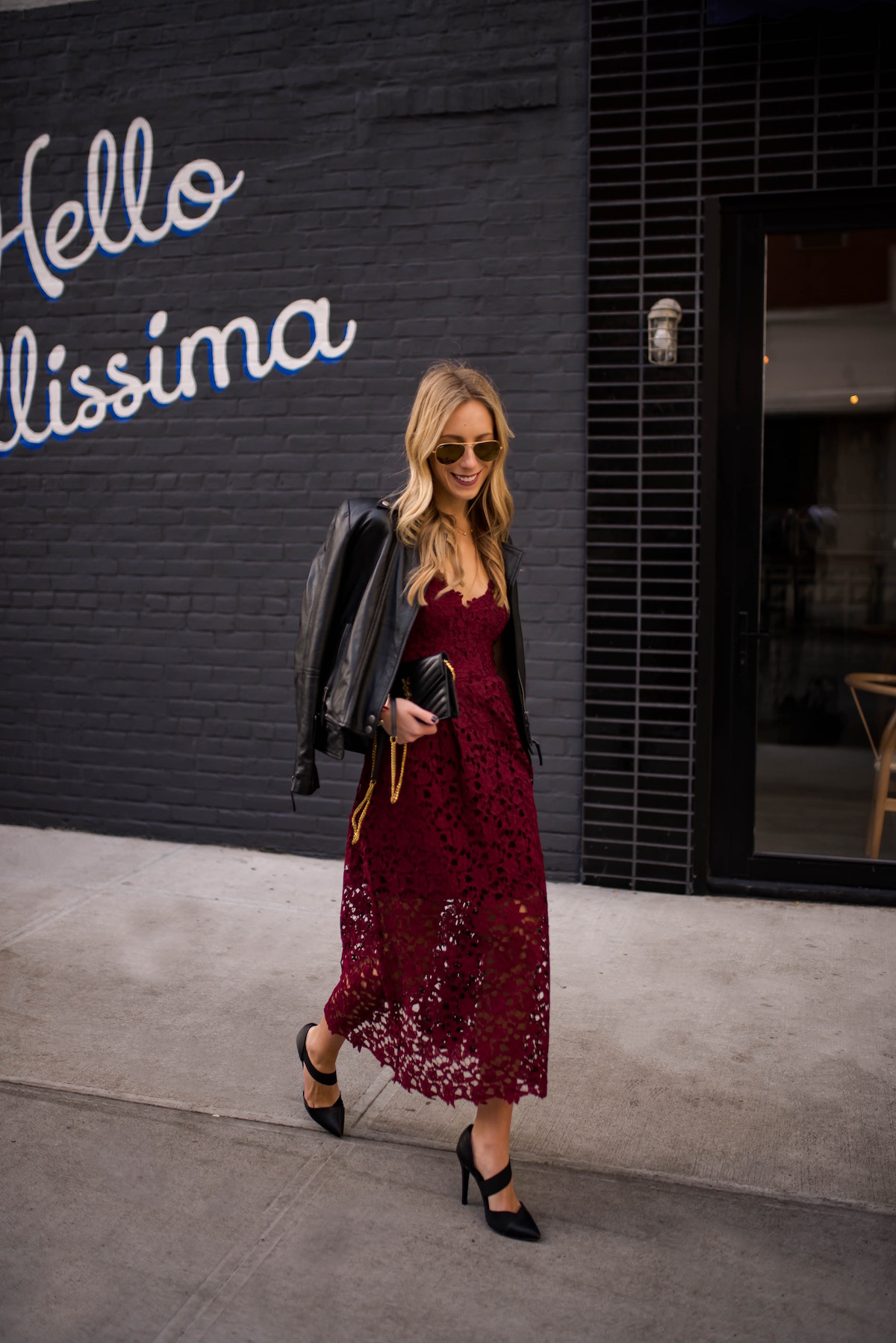 Lace Midi Dress (available in 5 colors & under $100!) | Leather Jacket | Similar Pumps | Saint Laurent Wallet On A Chain | Kendra Scott Cuffs c/o | Similar Necklace | Similar Watch | Aviators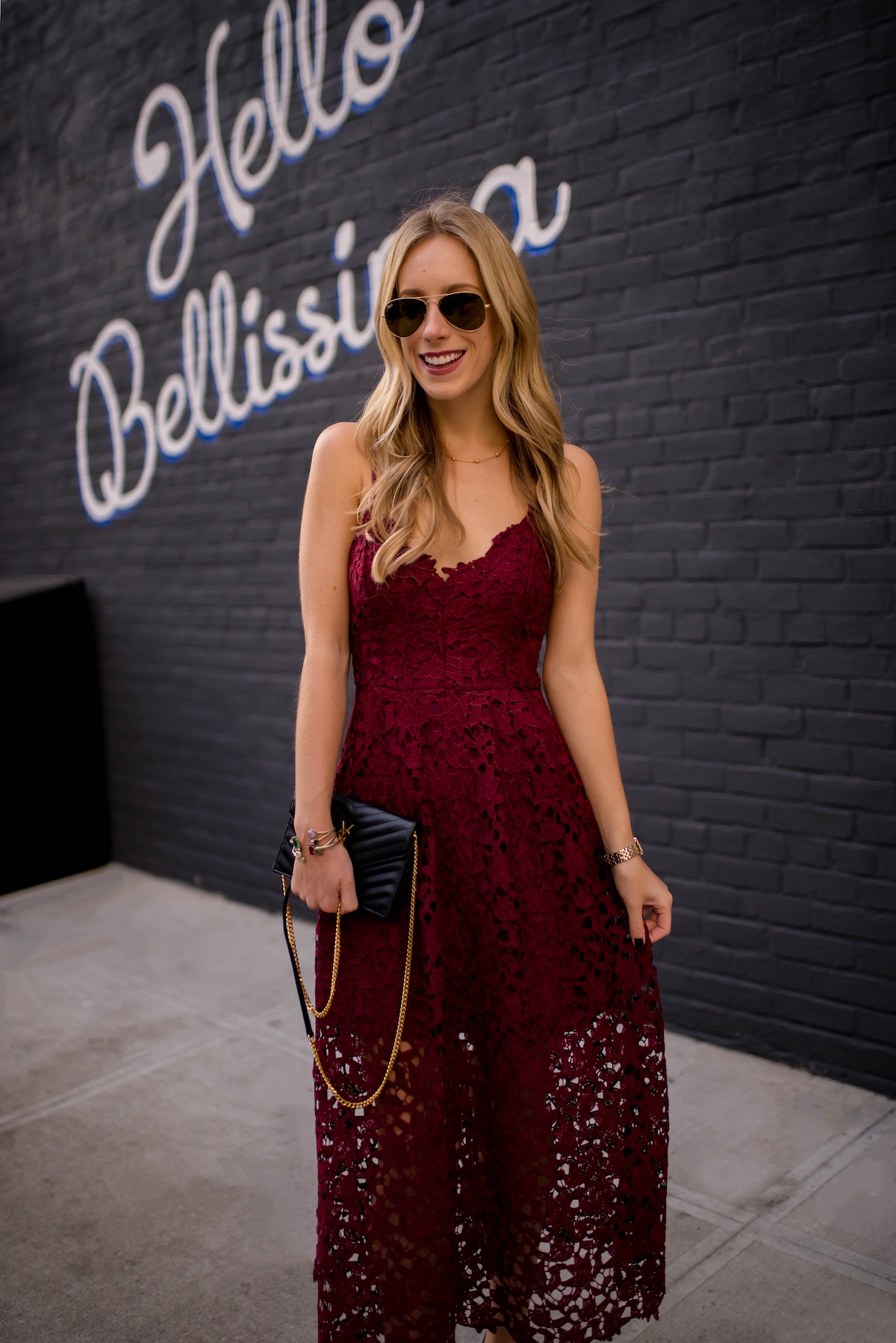 If you love the idea of an attention-grabbing mini, but aren't about baring your legs this dress is a must-have for your closet. I love how it makes a statement with the fit and flare eyelet lace skirt— it's got just the right amount of "hey! look at me!" without the anxiety that comes along with a sexy form-fitting dress. After reading a ton of reviews (most agree that this dress is universally flattering on any body type) I decided to snatch it up in this holiday-appropriate garnet red.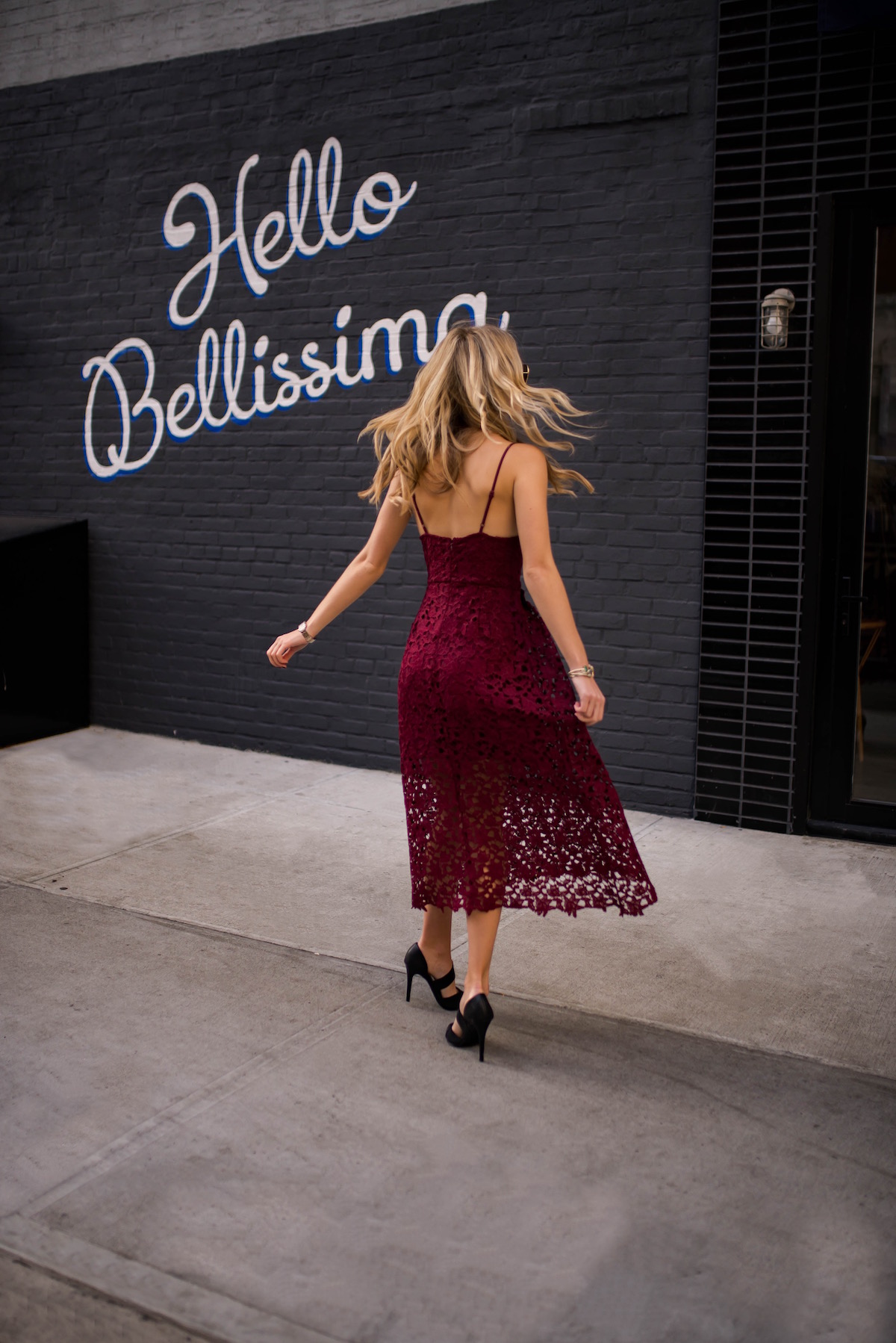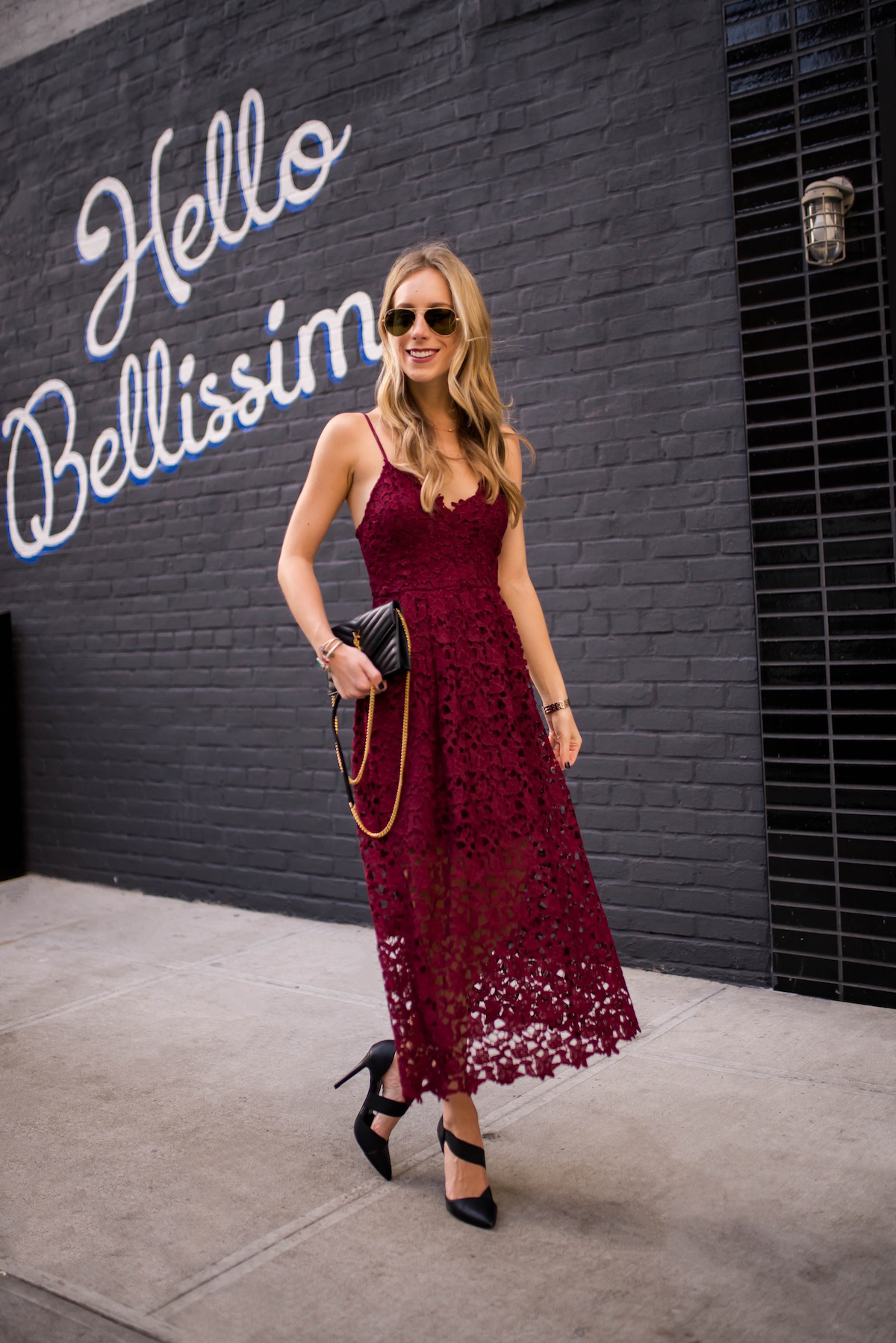 Tip: Size UP! Normally I wear an XS, but here I ordered a small and it fits perfectly. There are also adjustable shoulder straps (similar to a bra) so no matter what size you order you don't have to worry about having ridiculous cleavage (or lack thereof…) I have narrow shoulders and a small chest, so I had to slightly tighten the straps to get my perfect fit.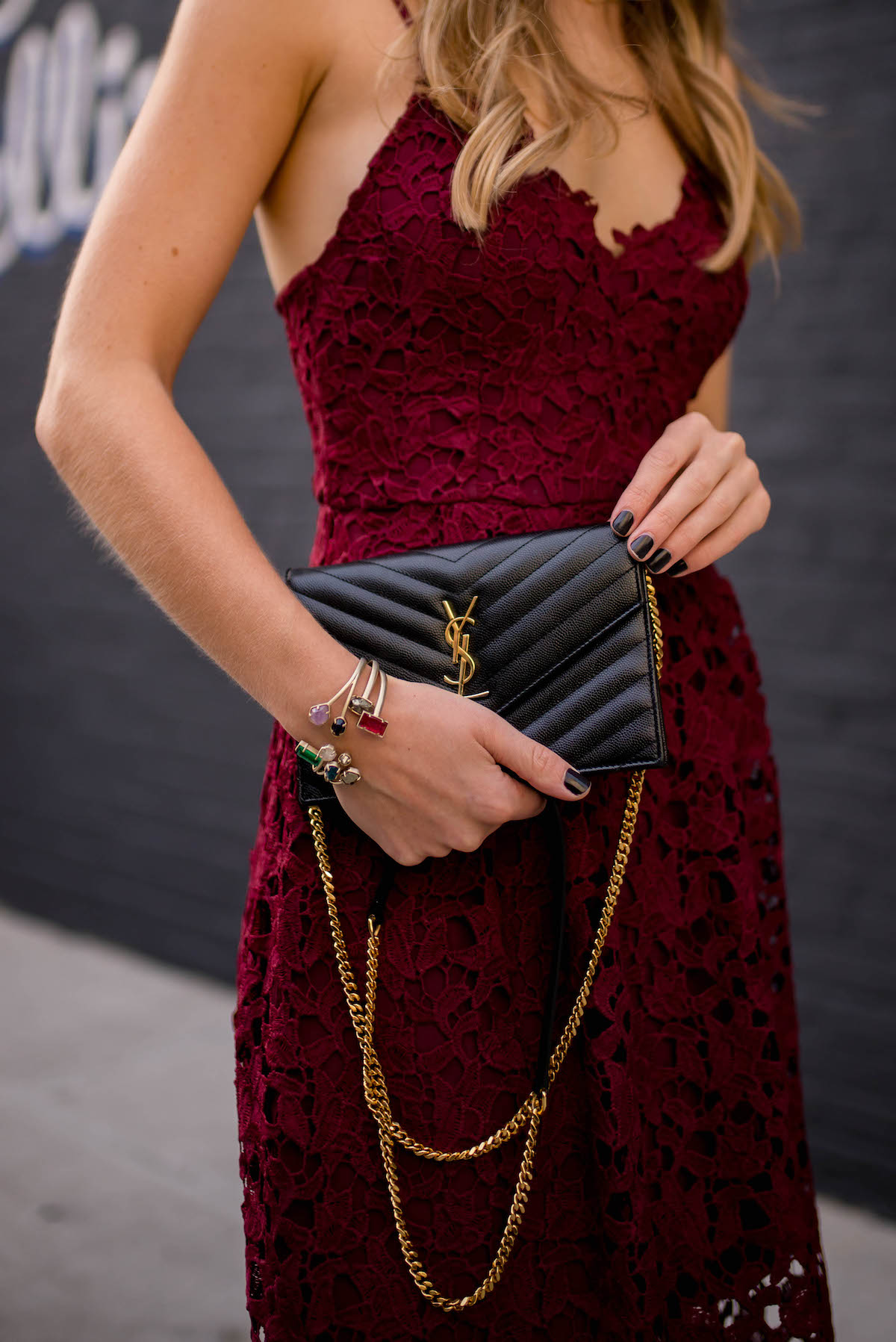 Peep my new arm candy from the Kendra Scott holiday collection? After snagging these bracelets I'd be lying if I said I wasn't eyeing the matching earrings and necklace 😛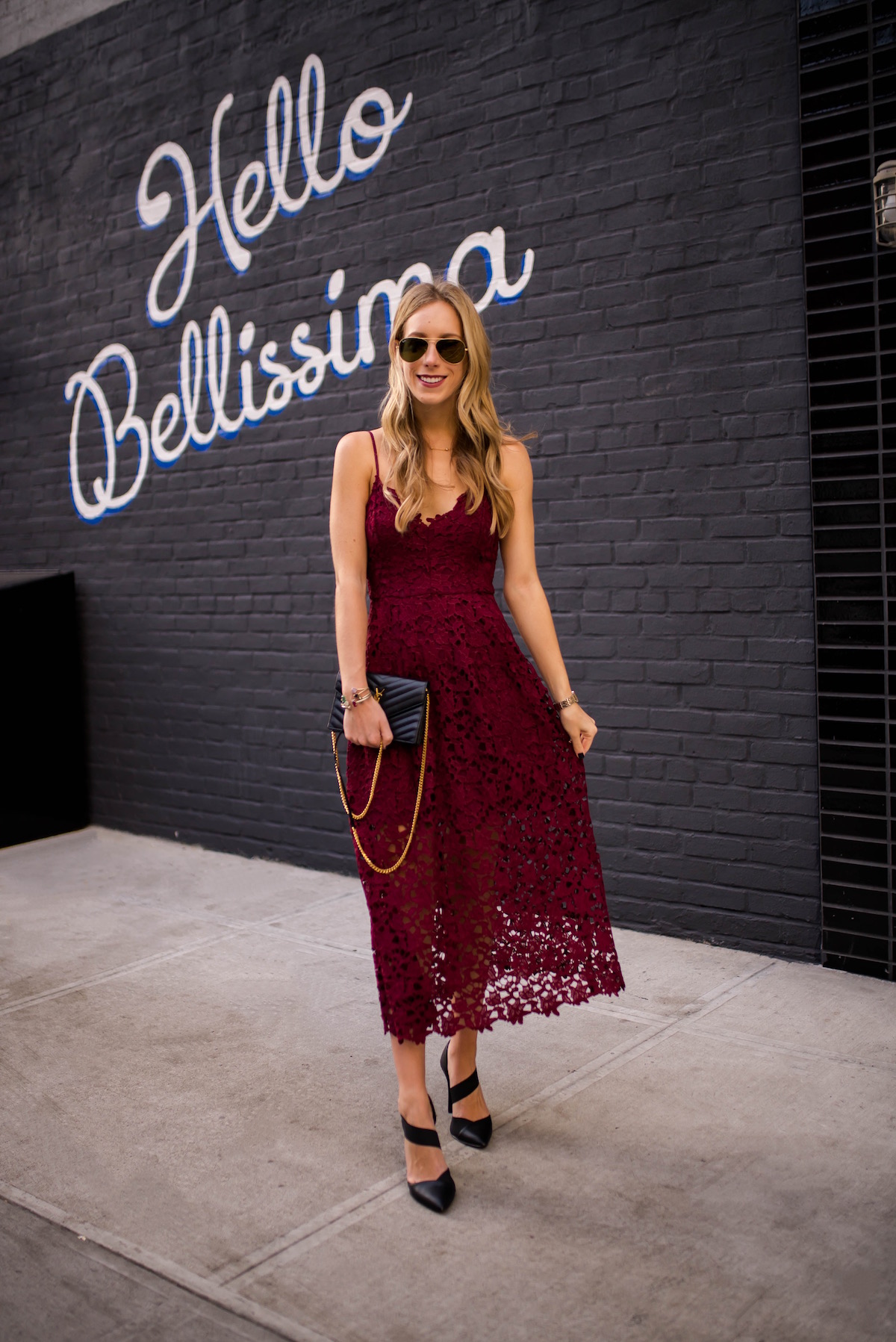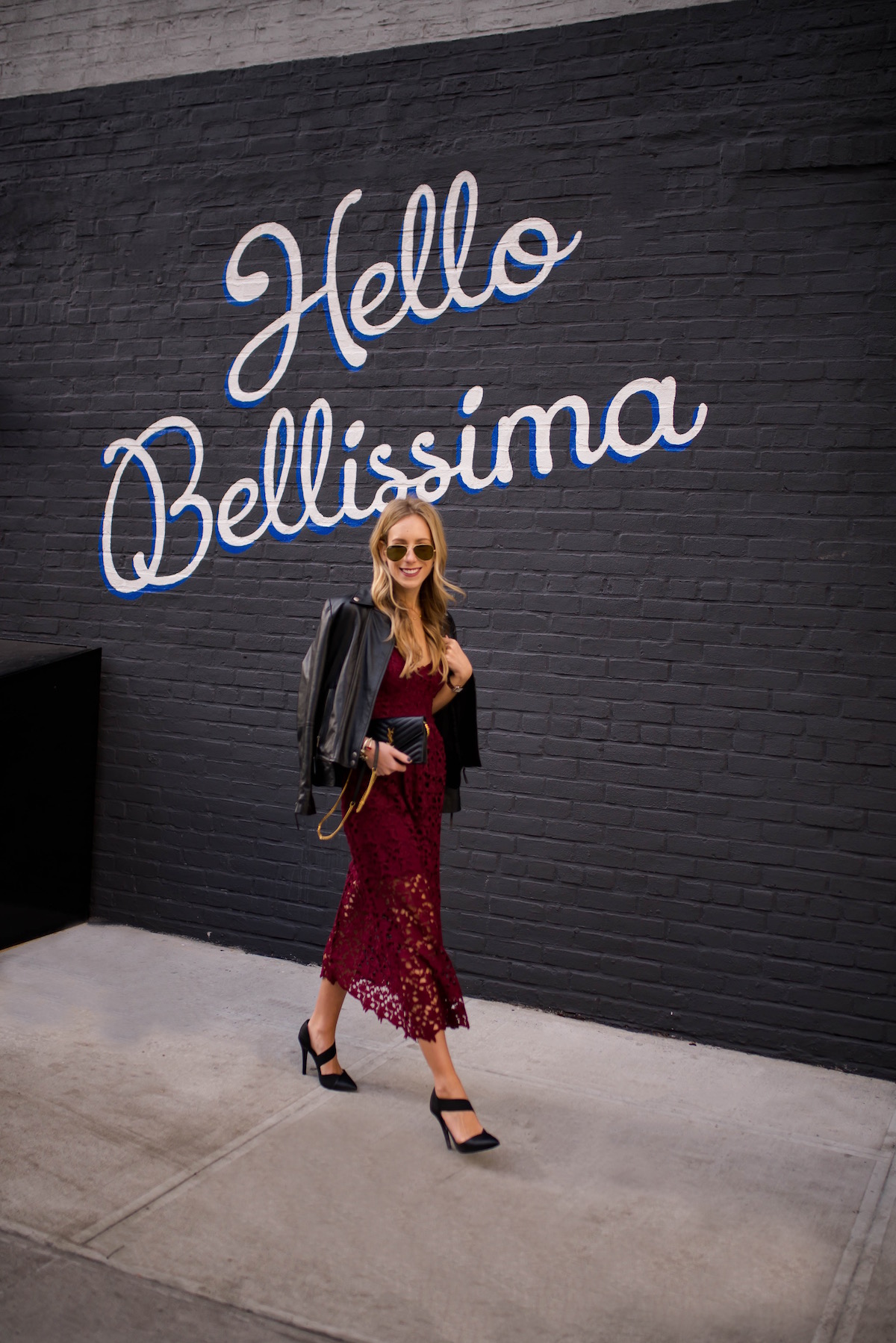 Here I styled my dress for a night out celebrating Nick's birthday over the weekend, however I 100% plan to wear it casually too. It pairs just as nicely with a denim jacket and flat sandals as it does with a leather coat and heels. Honestly the options seem endless! If red isn't your thing, then I suggest checking out the other colors— it comes in a pretty warm coral, navy, hunter green, purple and black.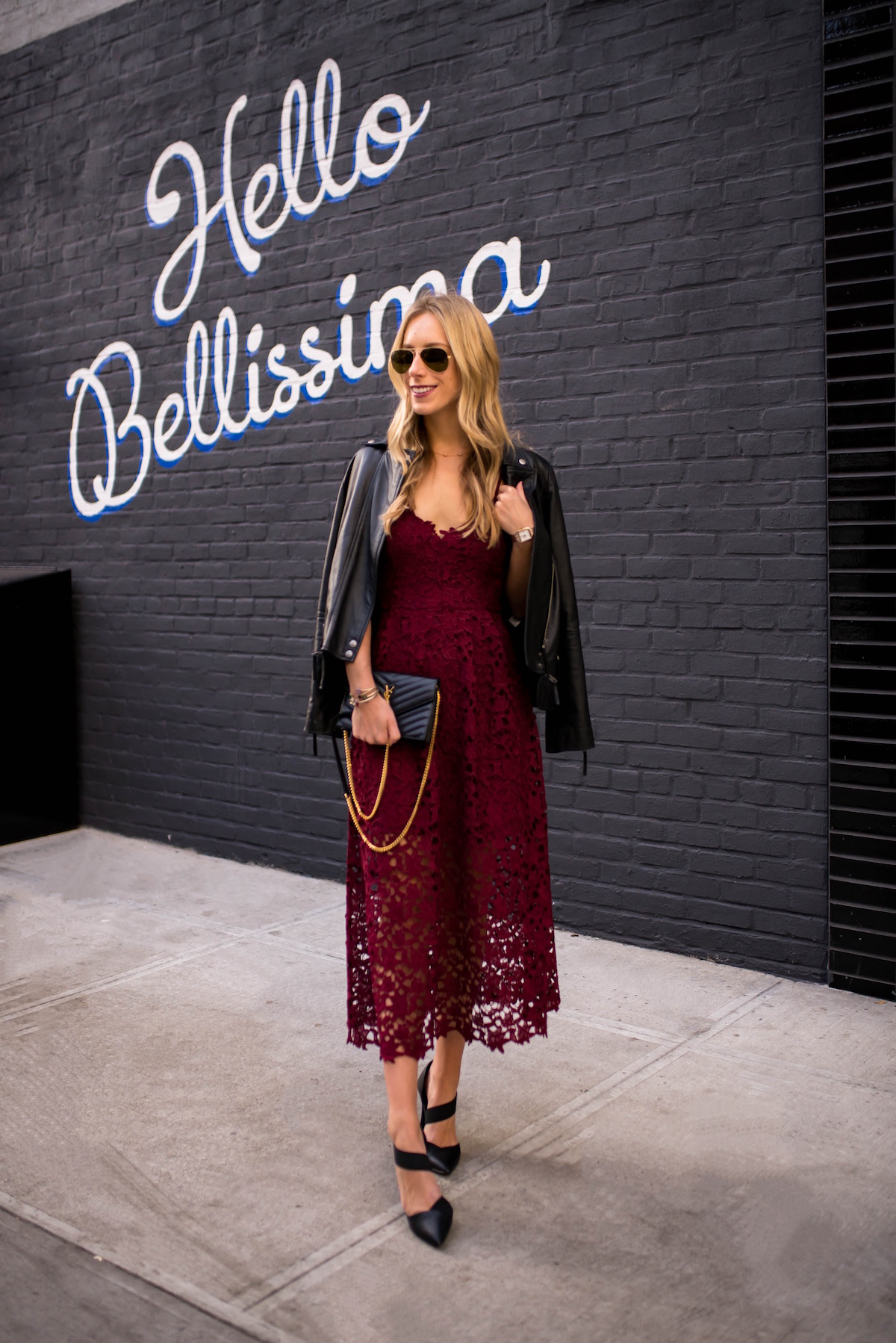 Lace Midi Dress (available in 5 colors & under $100!) | Leather Jacket | Similar Pumps | Saint Laurent Wallet On A Chain | Kendra Scott Cuffs c/o | Similar Necklace | Similar Watch | Aviators
So I rarely get super excited about a single item (well maybe my new Saint Laurent bag…) but when you add up all the pros with the very wallet-friendly price, I think it's safe to say this dress is one that you don't want to miss. xo
- Katie