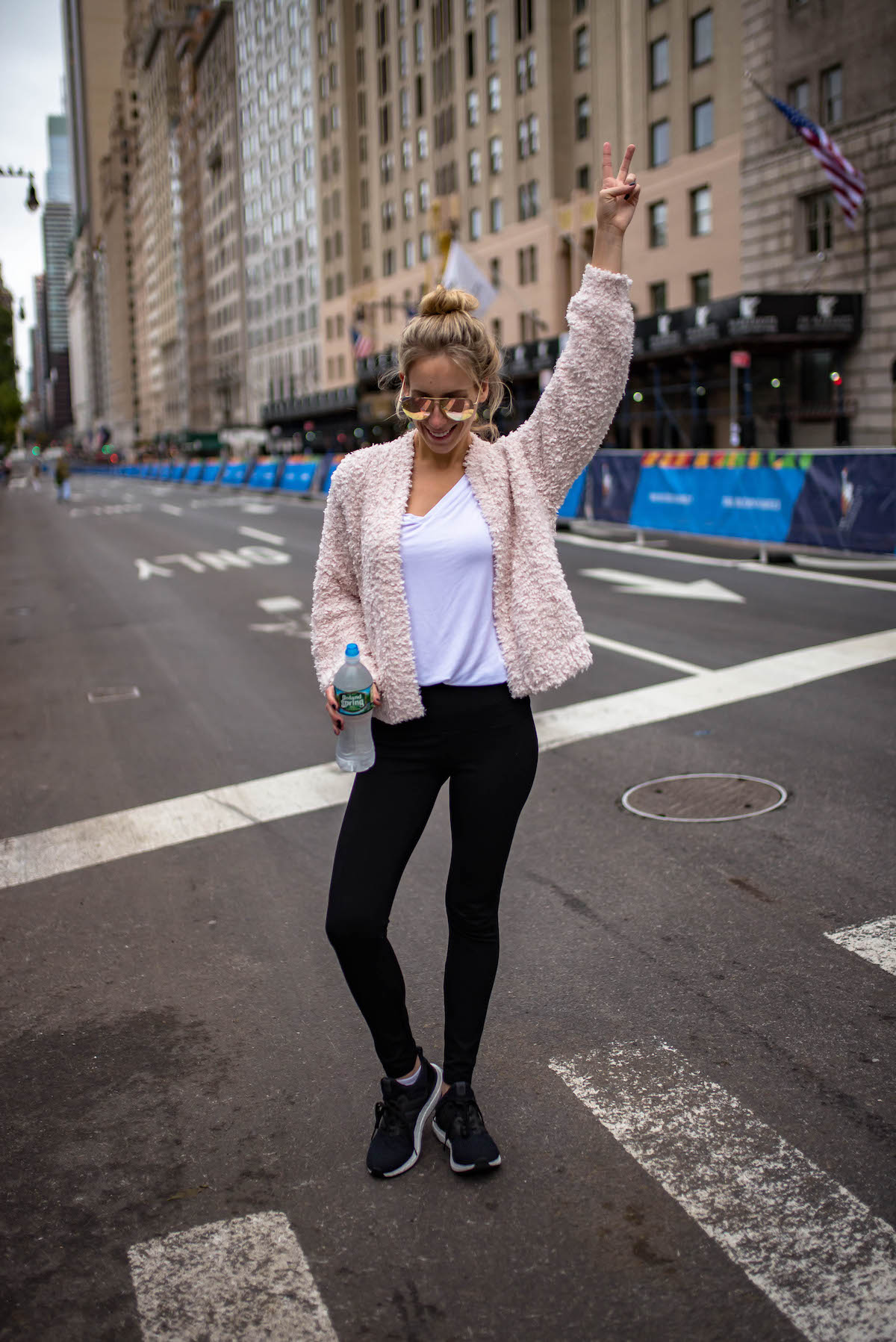 While I've lived in New York for five years, I've never gone to watch the New York City Marathon in person. To be honest, I didn't really know much about it until the Poland Spring® brand reached out inviting me to attend. If you asked me to go last year, my answer probably would've been,"eh I'm good catching the highlights on TV," but ever since committing to getting over my fear of running, I really have grown to love my weekly jogs. PS I wrote a post about my running journey with my tips for newbies here.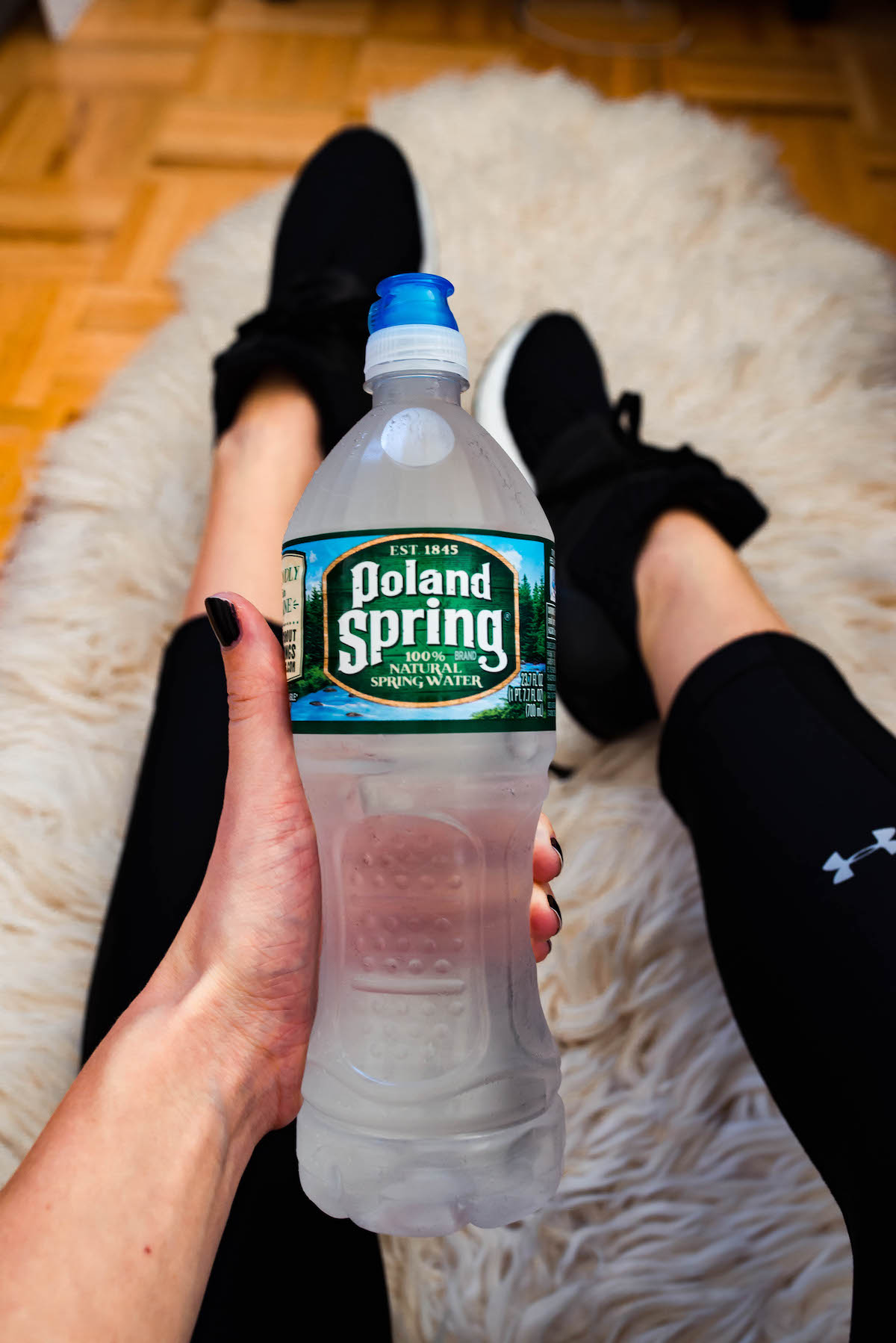 The marathon was really exciting. Nick and I woke up early on Sunday and headed to Central Park where they were setting up the finish line. The race hadn't even started yet, so we got to check out everything before the crowds arrived which was pretty cool. For those that aren't familiar with the race route—it started in Staten Island, then on to Brooklyn with runners proceeding over the Queensboro Bridge into Manhattan up the Upper East Side, before ending in Central Park.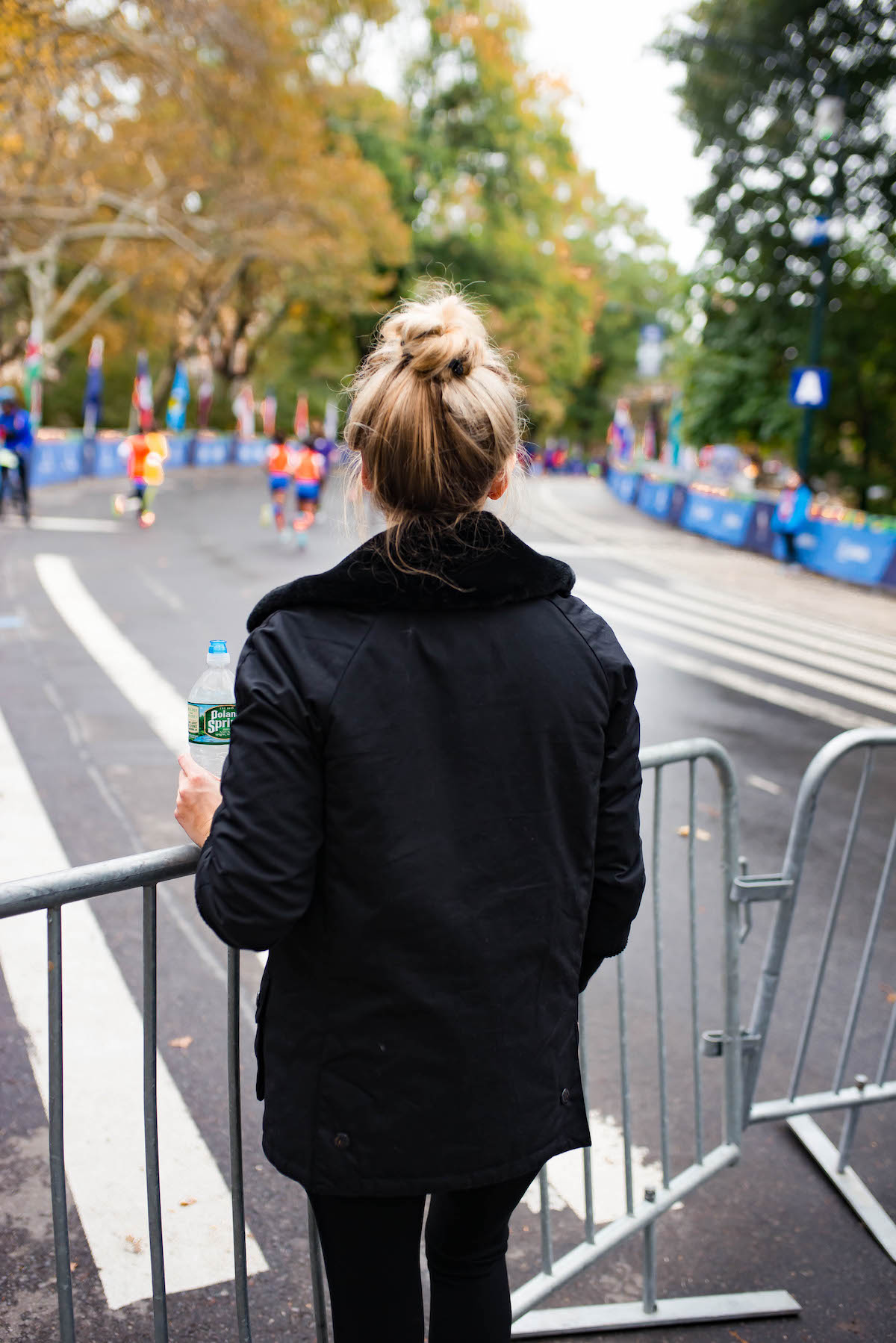 After peeping around Central Park, we walked over to 1st Avenue to see if we could catch a glimpse of the frontrunners. The elite women started first, followed by the elite men—basically these are the professional career runners. All the non-professionals start together once the elites have taken off. Along 1st Avenue there was a lot of activity and groups of people showing spirit for friends and loved ones running the marathon. This is also where the Poland Spring® brand had set up one of many hydration stations where runners could grab a quick sip of water along the race route. Gosh, I can't imagine how tired they must have been after 17+ miles. The race is 26miles total!! And here I am thinking I'm cool that I can run two…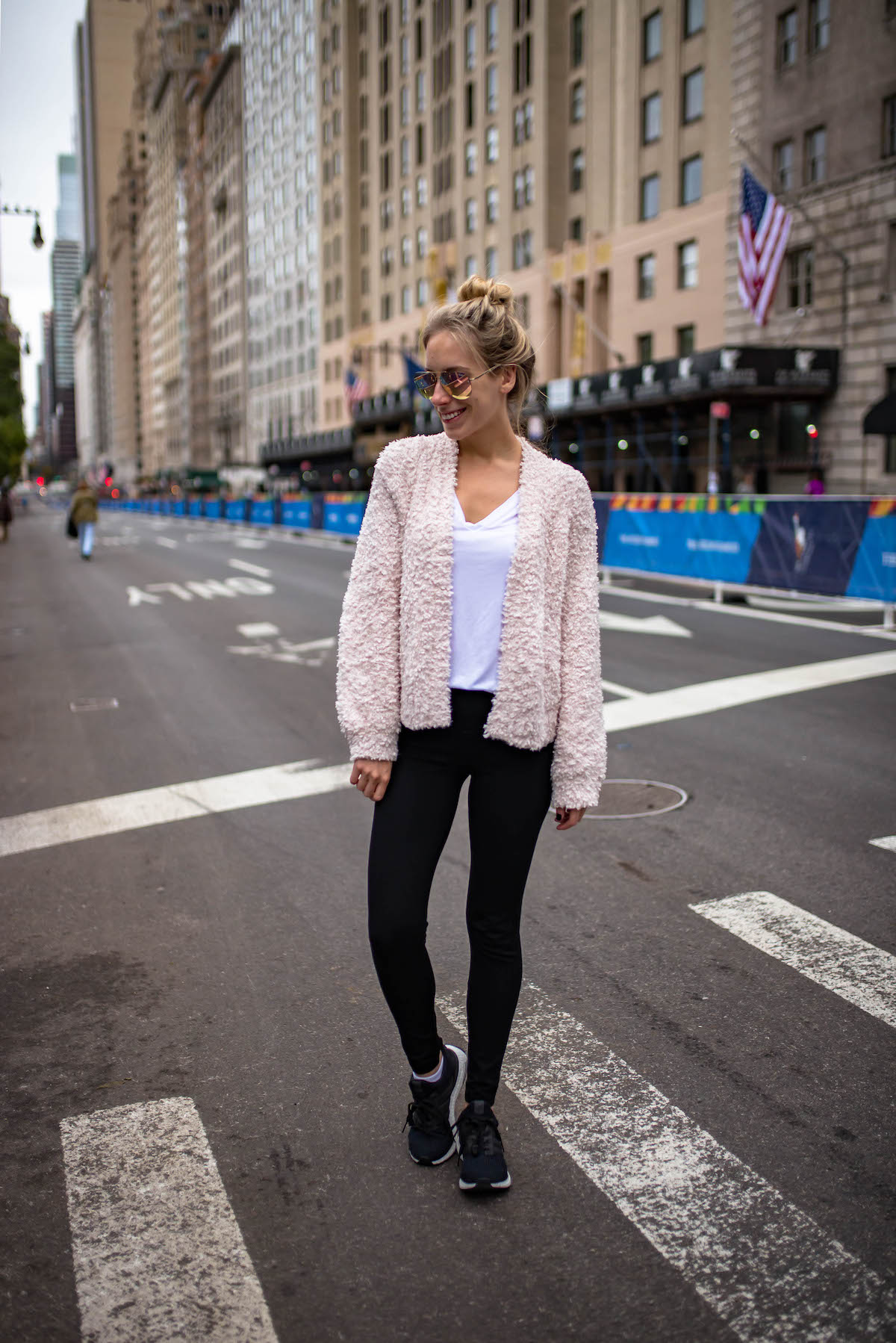 Probably the best moment for me was seeing Shalene Flanagan become the first American woman to win the race in 40 years. Go USA and G I R L P O W E R. Even a few days later I'm still in total awe of participants. As a newbie runner, it was really inspiring to see folks of all different ages, backgrounds & skill levels rocking out the race & supporting one another— the sense of community and camaraderie definitely gave me all the feels. Who knows? Maybe one day I'll give the marathon a try! The TCS New York City Marathon is just one example of greatness in New York. To see more examples, visit PolandSpring.com/local-greatness/.
Big thank you to the Poland Spring® brand for sponsoring this post!
This is a sponsored conversation written by me on behalf of Regional Spring Waters. The opinions and text are all mine.
- Katie