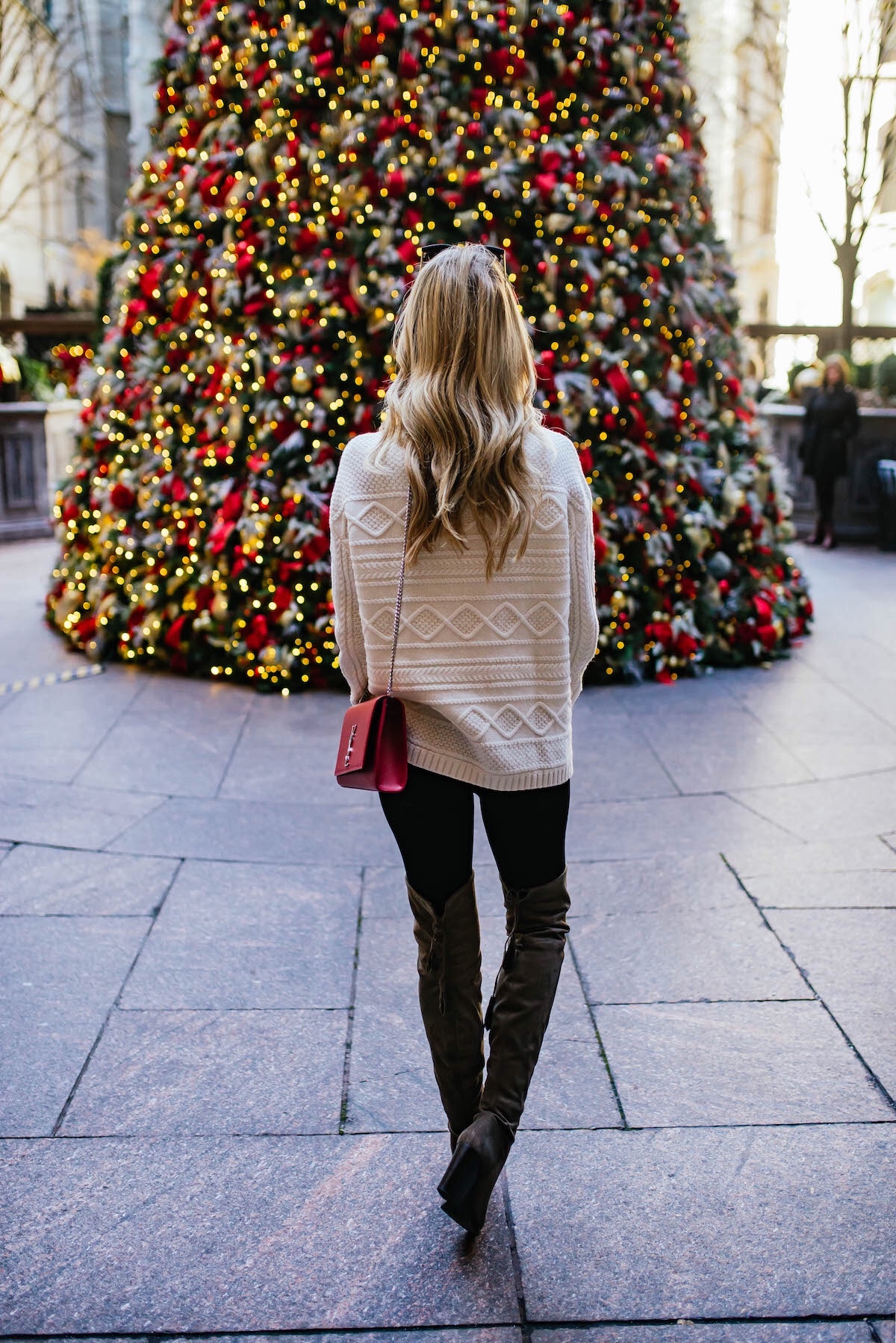 Oh just sharing a few snaps from one of my favorite places EVER at this time of year. The Lotte New York Palace Hotel always has the most epic Christmas tree (see my past posts from it here and here) it's become a personal tradition for me to go at least once every December to see it. Over the weekend when my family was visiting I used my New York City Holiday Guide as a roadmap for planning everything we did and of course the Palace Hotel Christmas tree was one of our stops.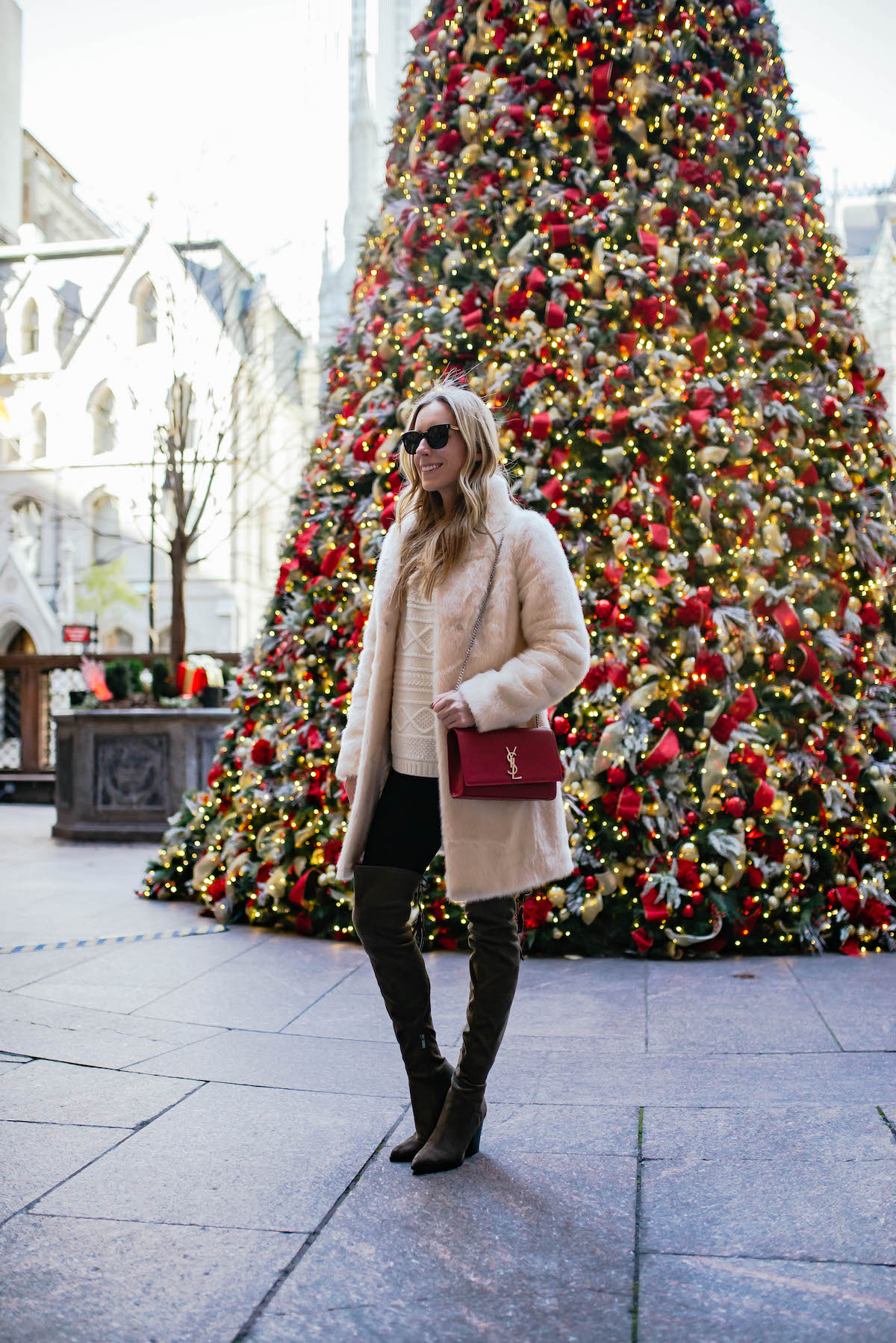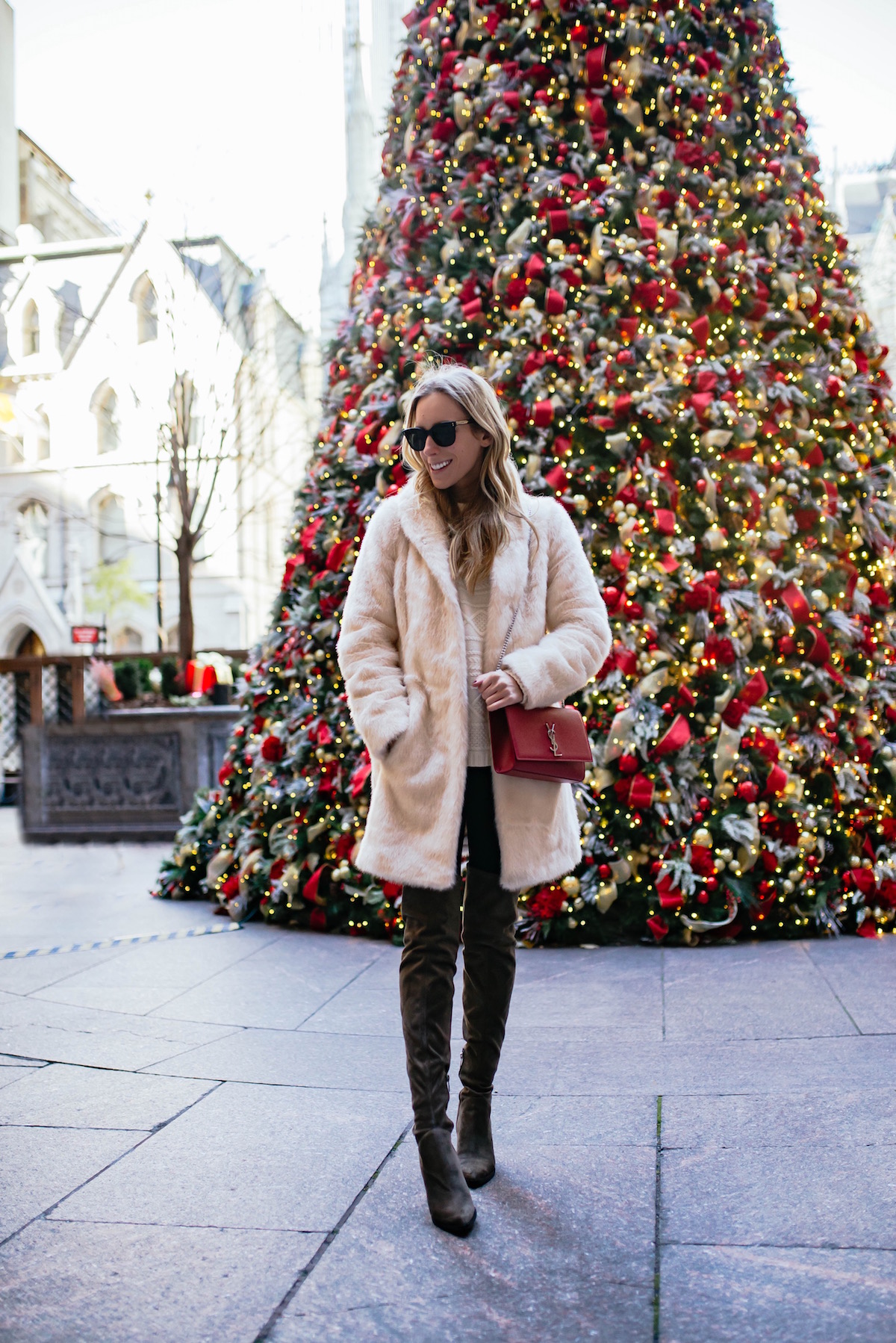 Similar Faux Fur Coat | Vineyard Vines Cableknit Sweater c/o | Black Leggings | Over The Knee Boots | Saint Laurent Bag
Located a few blocks away from the typical tourist grind in Midtown, the Lotte New York Palace comes out of nowhere as you head up Madison Avenue. We arrived around 1PM last Friday and were pleasantly surprised there weren't too many people there also taking pictures. It really is the most photogenic tree– absolutely pretty from every angle!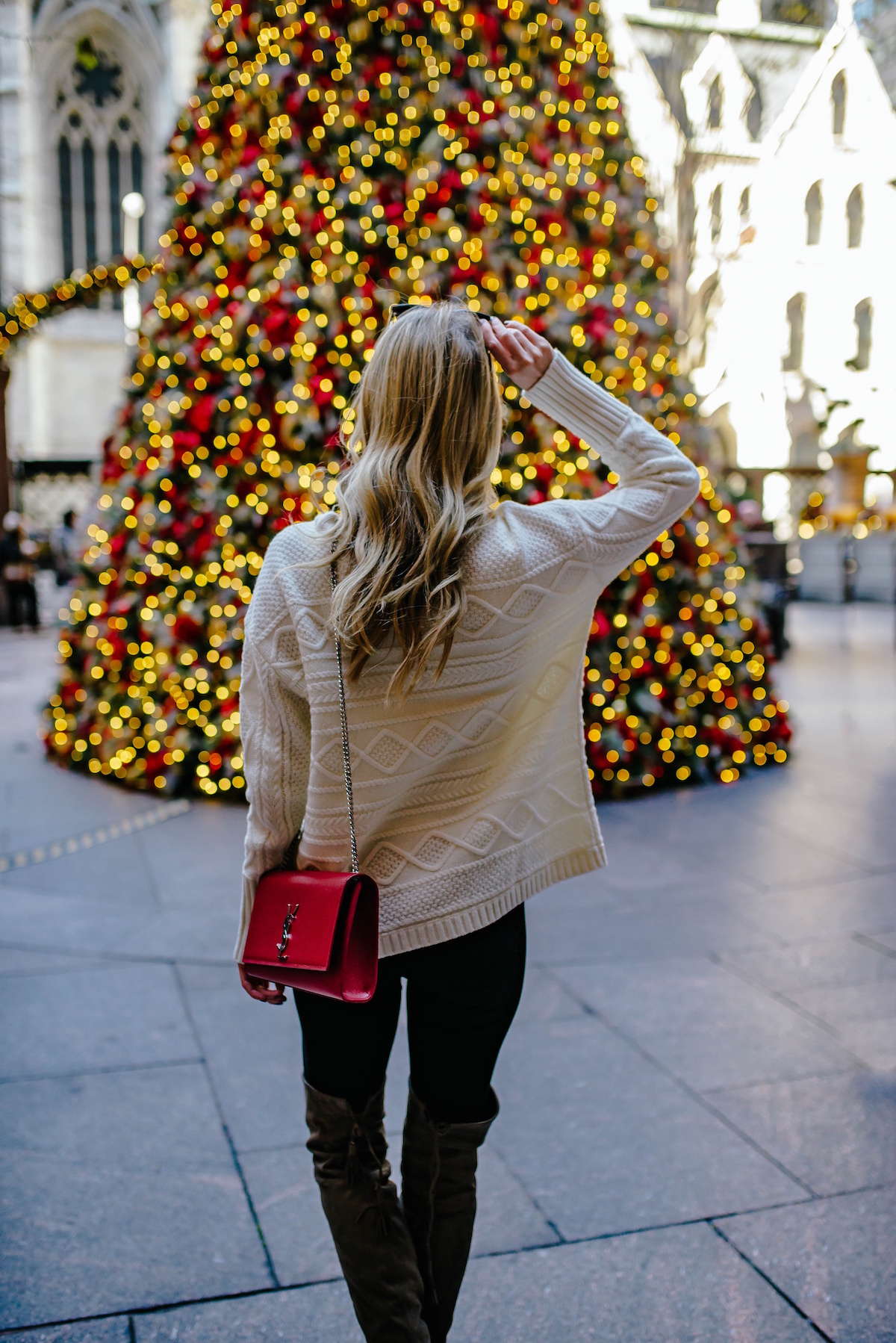 I love how they keep the tree lit throughout the day– look at those shimmering lights!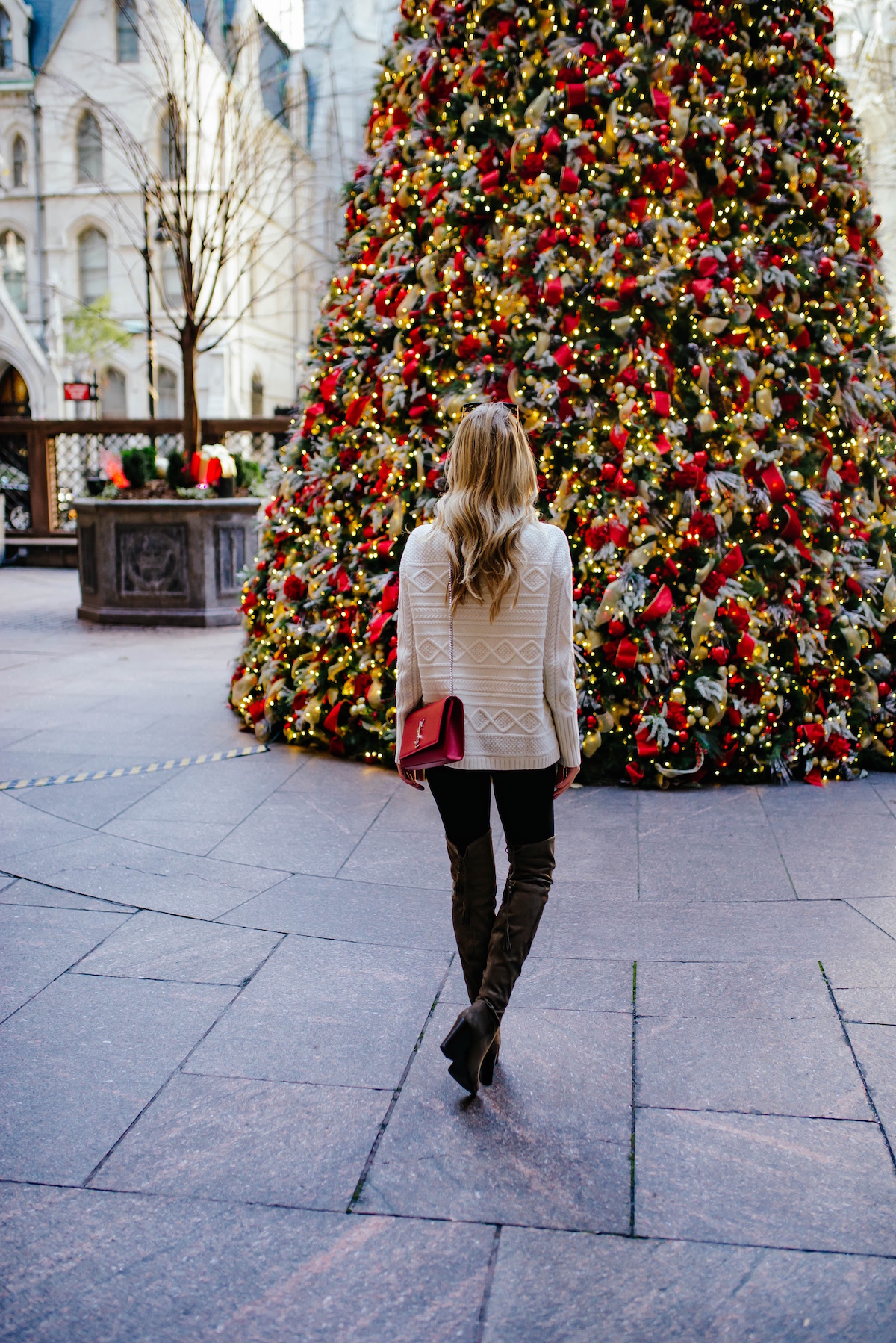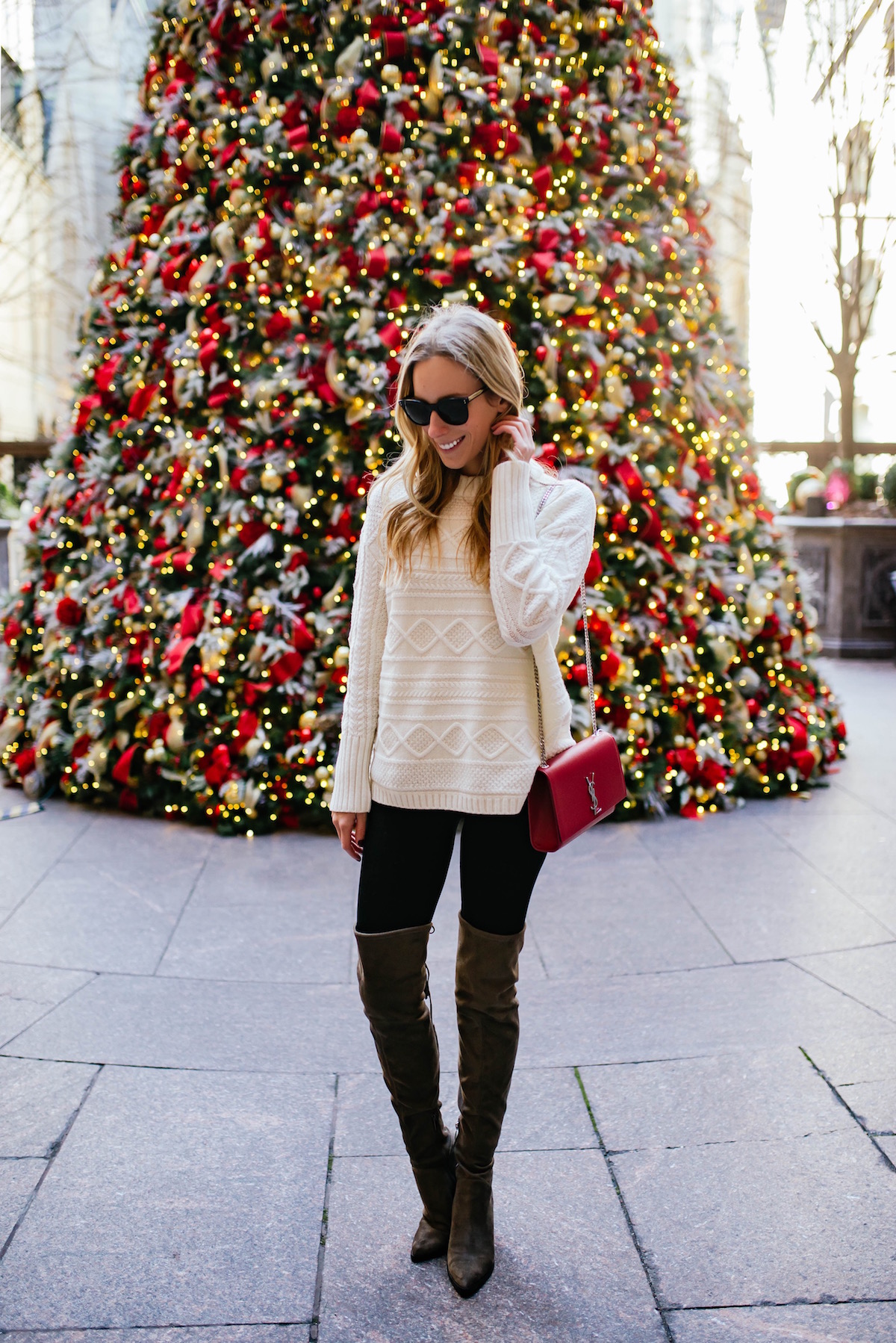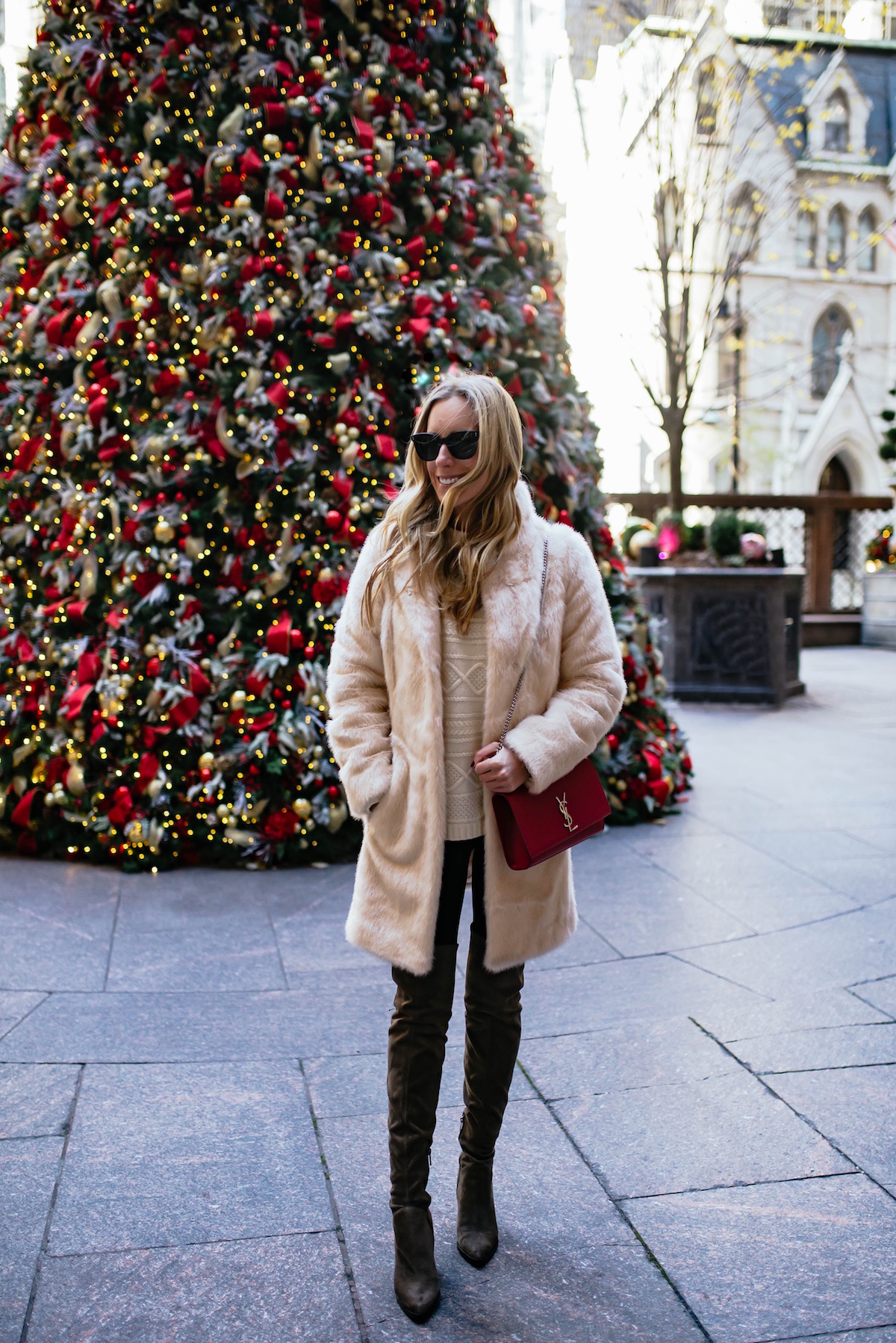 This sweater might just be my new favorite cableknit. I've been wearing it paired with leggings and over the knee boots non-stop! I also got a few questions over the weekend about my coat. It's an old style, but I found a similar-looking one here.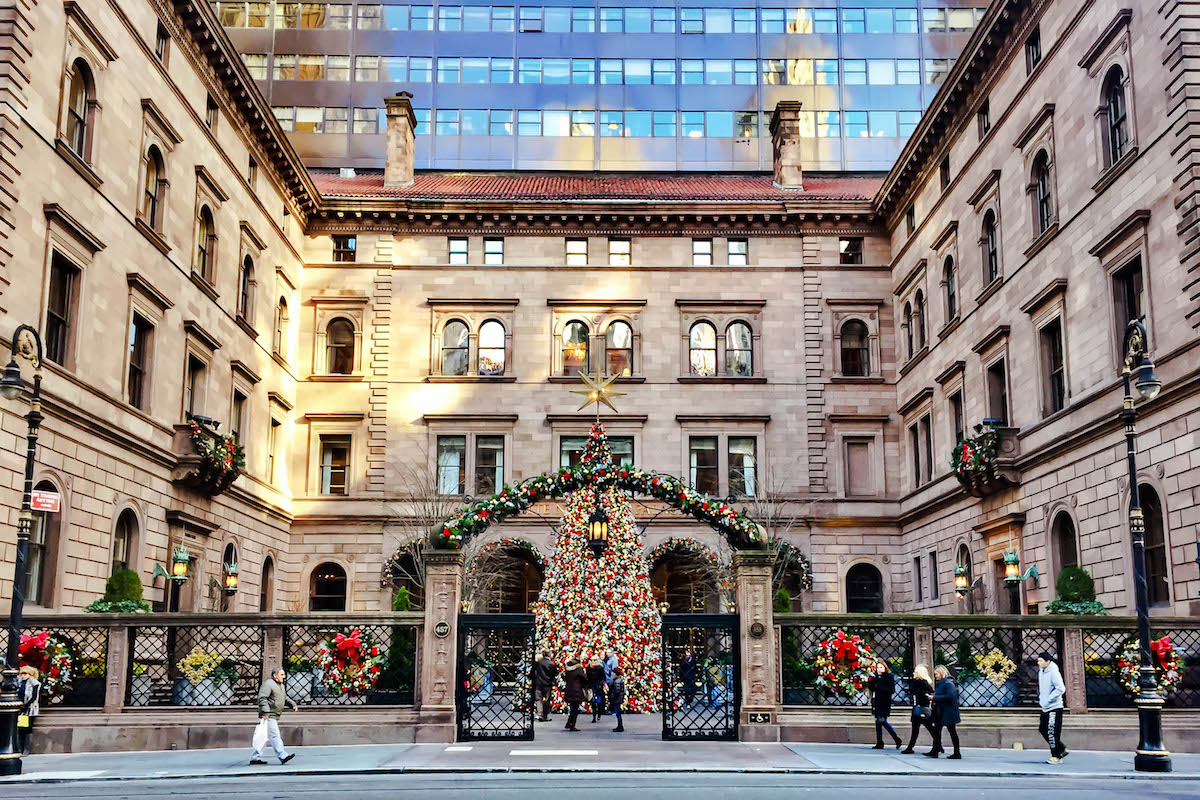 Ah, it's just so pretty. I love love love this time of year in the city and I'm so happy I was able to share it with my family for the first time. Happy Holidays, everyone 🙂
- Katie