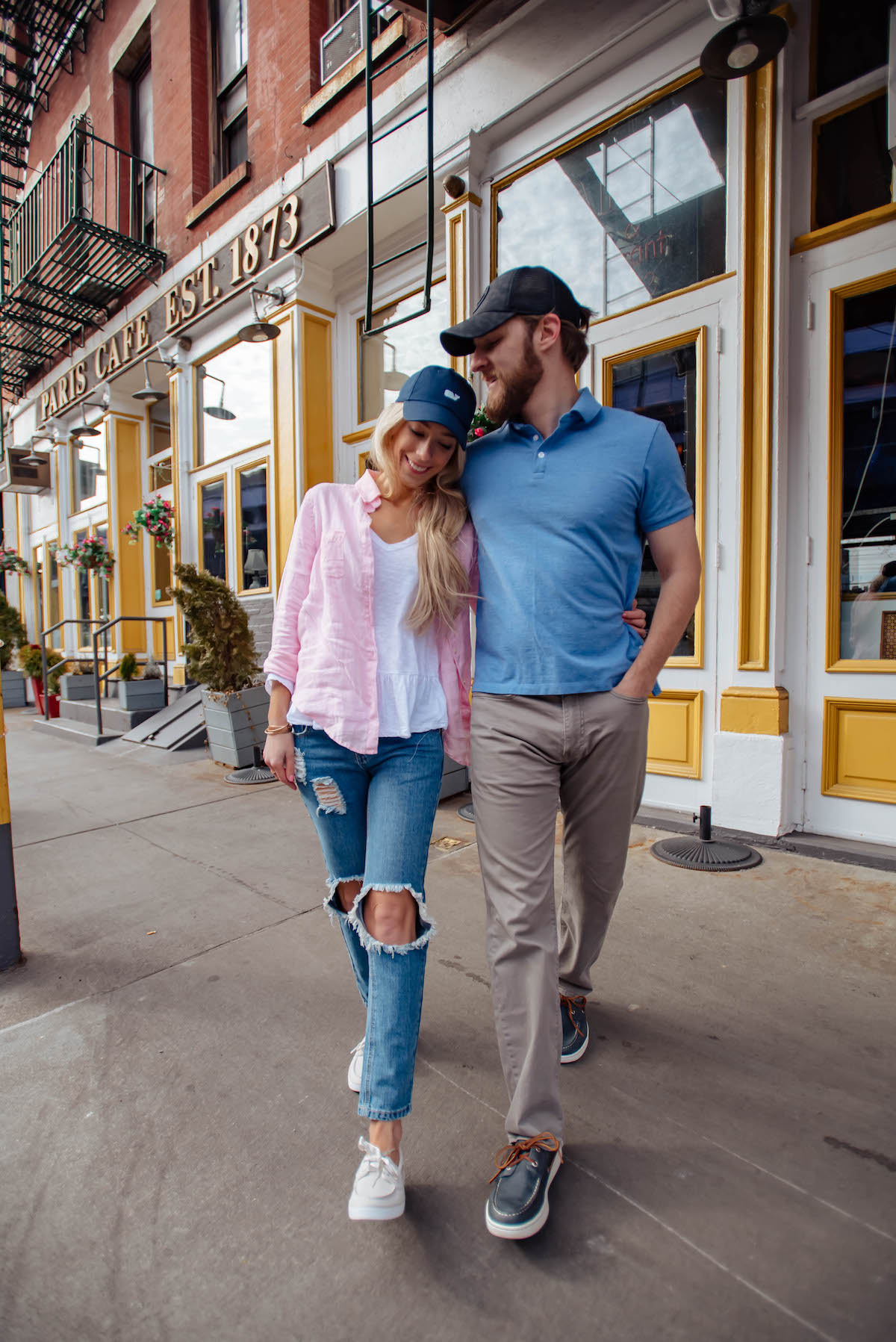 It seriously felt like spring the last week in New York! 60 degrees in early February? I'LL TAKE IT.
Nick and I spent the weekend checking a bunch of BIG tasks off our to-do list. We went to test drive cars AND Nick had his first first fitting for his wedding tux! More to come on both of these topics soon… The next few months are about to get incredibly busy with wedding planning and moving apartments (officially happening in April!!!) and there are days where I wonder how we're ever going to be able to accomplish it all. #STRESSED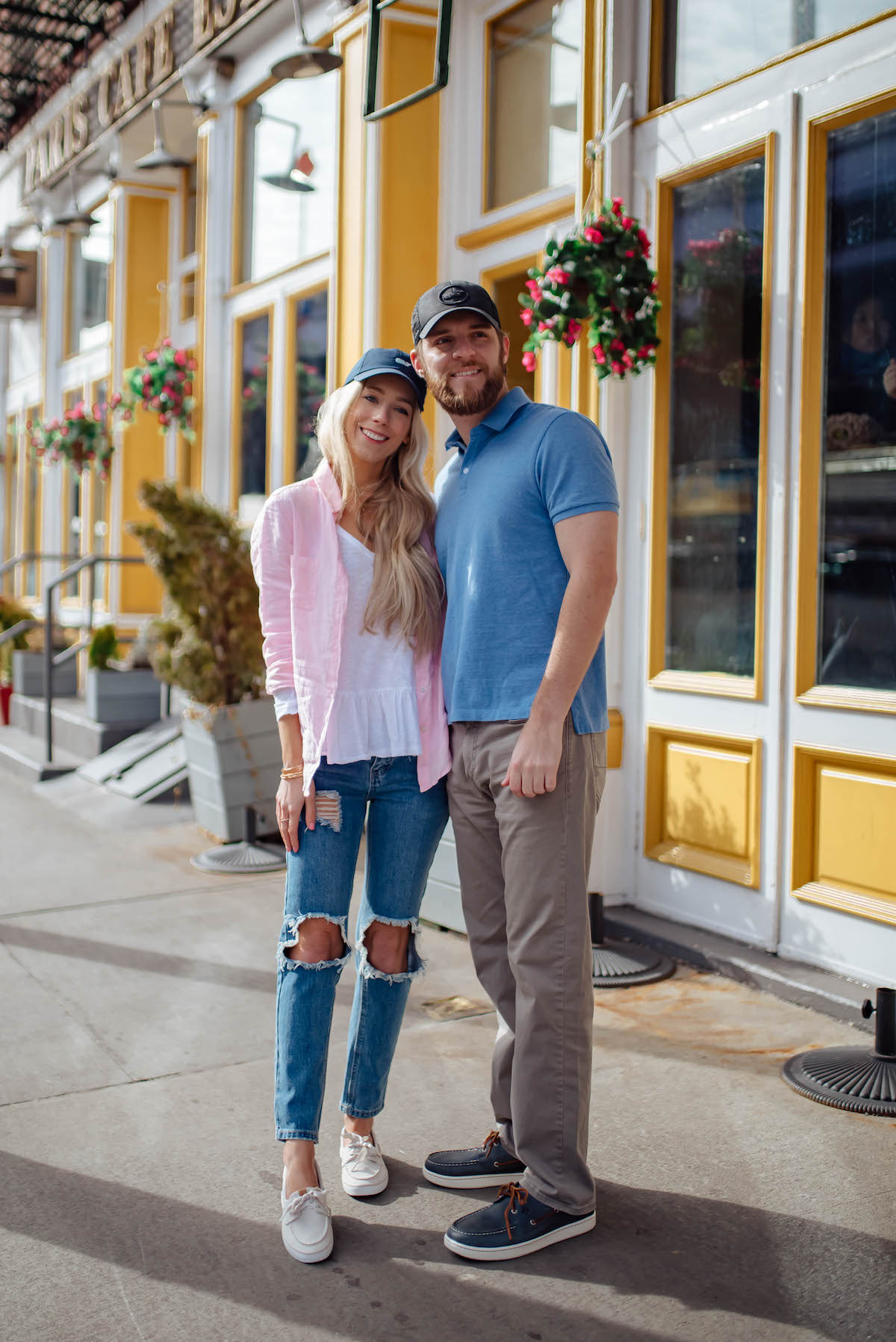 Good thing I have a 24/7 teammate with Nick and we're on the same page about conquering this thing called life together. Another thing we're both agreed on? The importance of comfortable shoes! We took advantage of the mild weather last week to rock our new Sperry boat shoes. Wearing these totally took me back to my college days! Sperrys were basically my everyday shoe for four straight years. I wore boat shoes with all my cute Lilly dresses to class and even to games on weekends because comfort > any cute heel or sandal.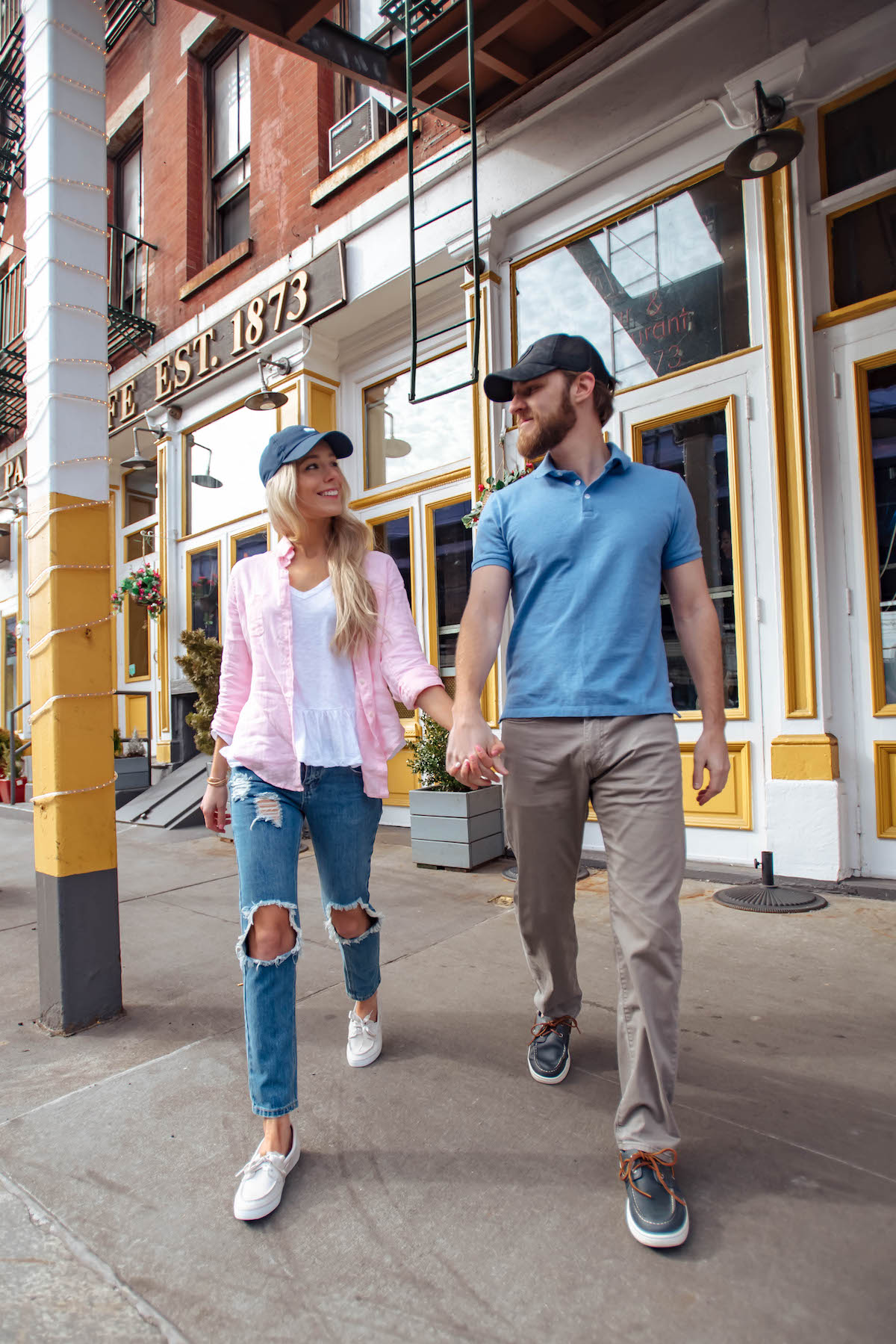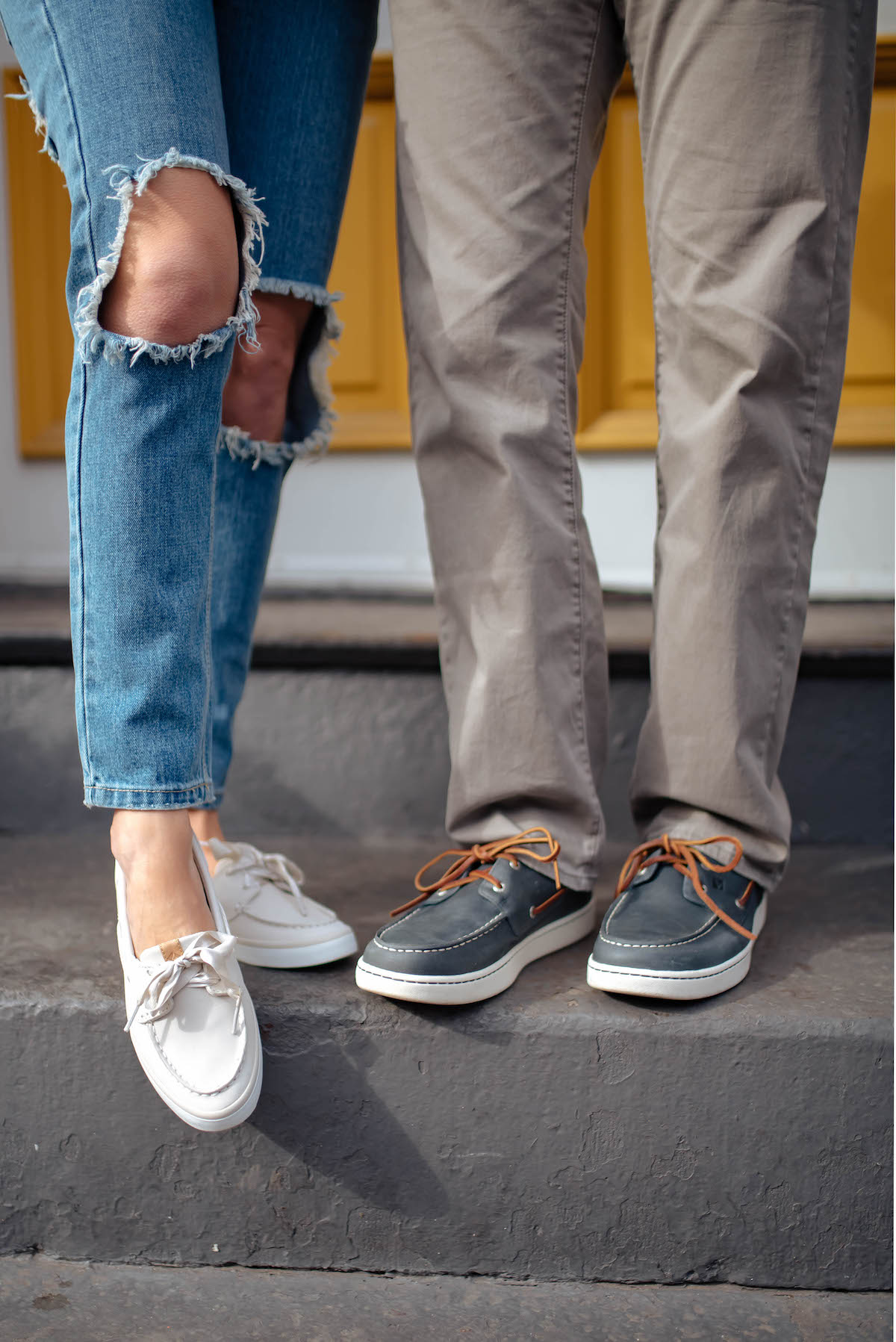 I was so excited when Sperry reached out asking if I wanted to style the new sailor boat shoes. How cute are these? I chose a pair in ivory (to match with everything!) but these come in a bunch of cute pastel colors. Obsessed with the lilac too! You guys know that I basically live in sneakers, so I love how these feel and wear just like a pair of slip on kicks!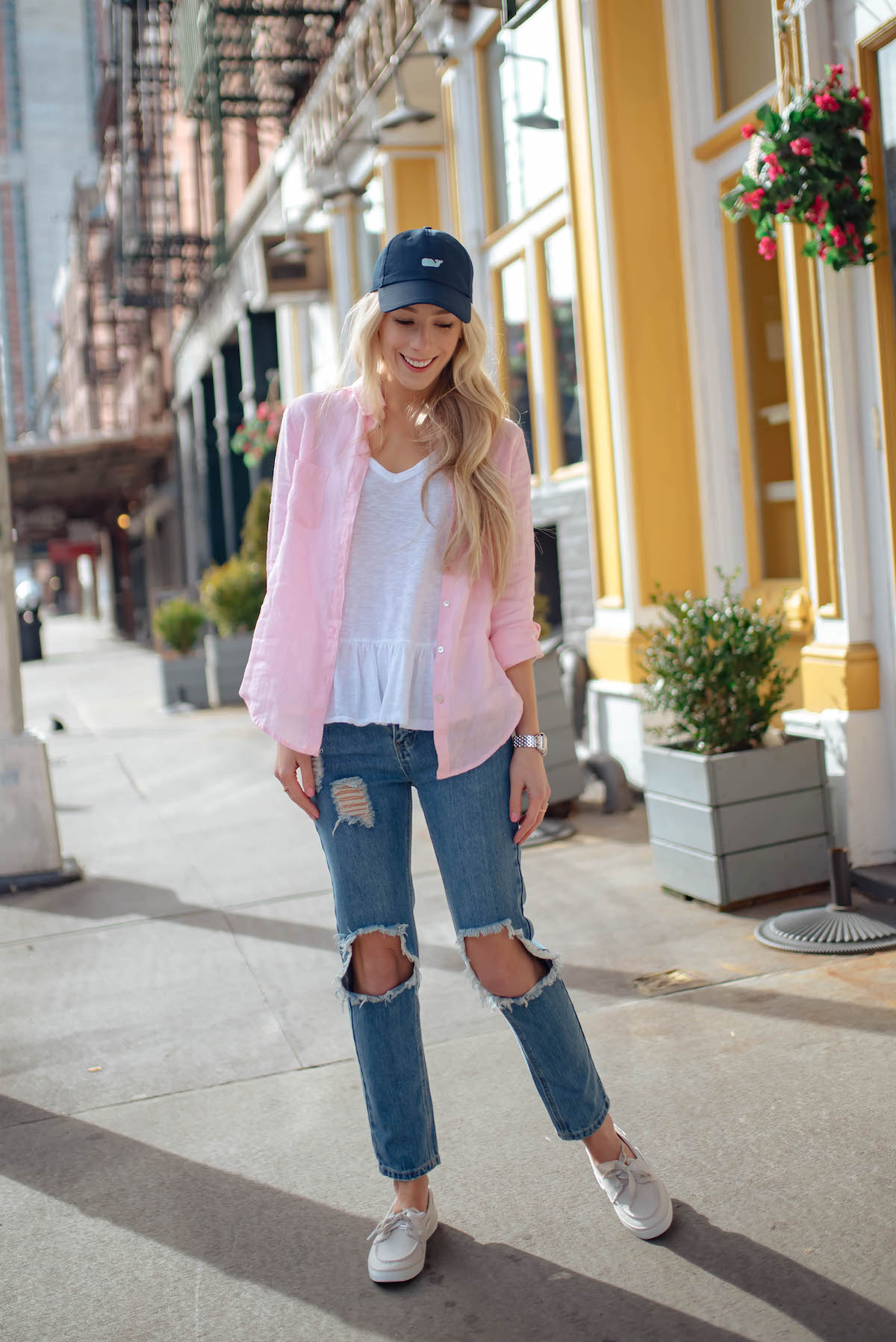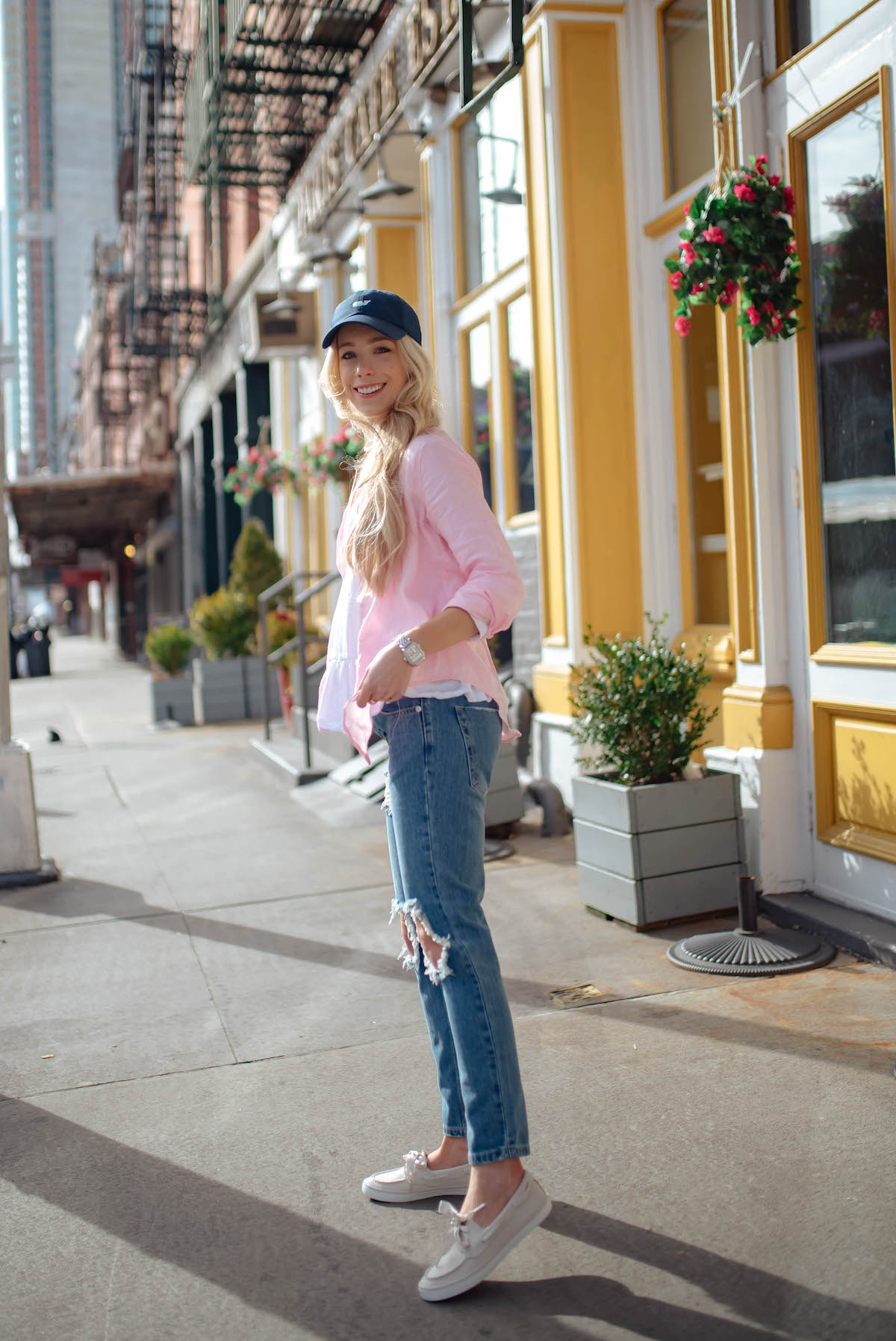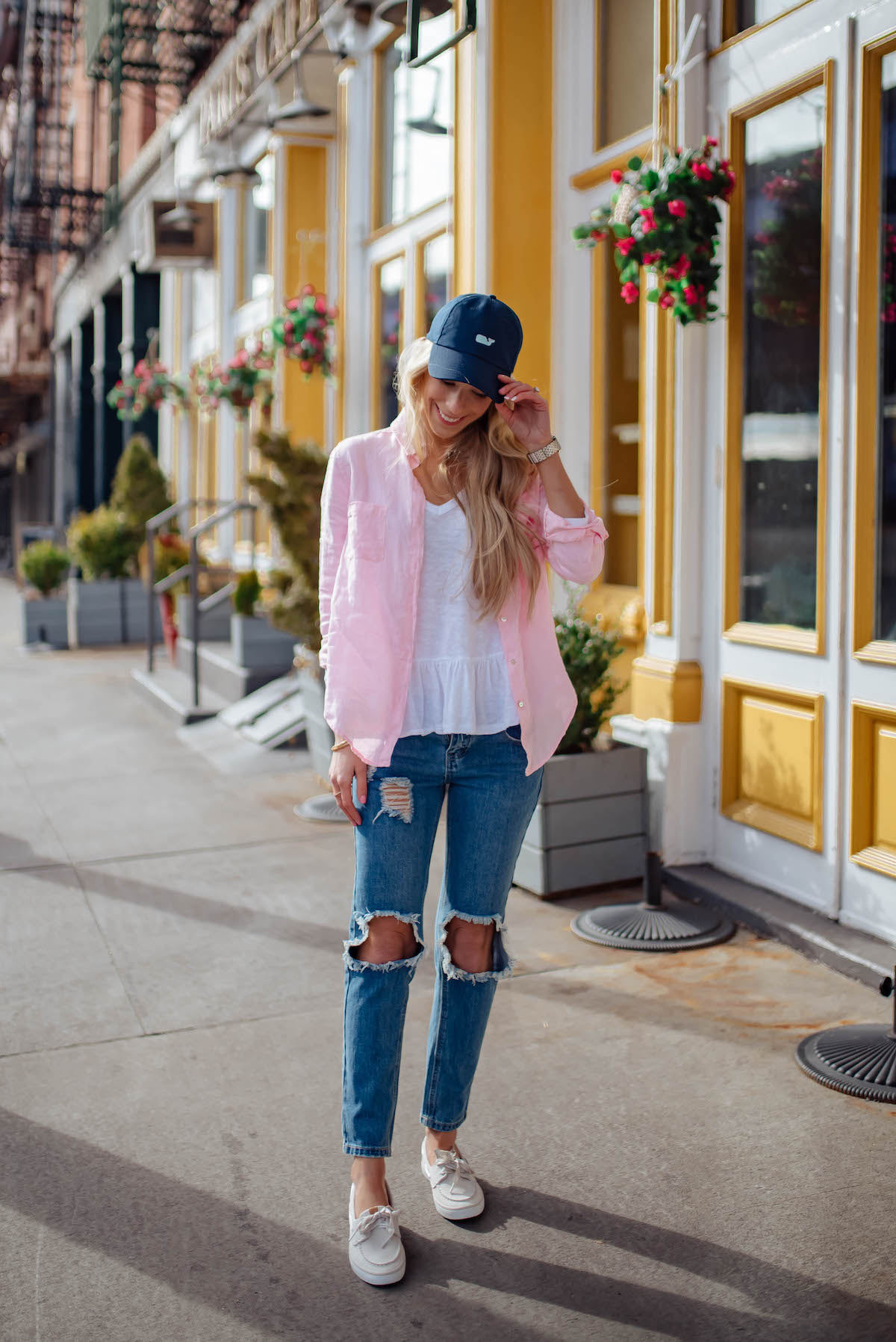 My Outfit Details // Sperry Sailor Boat Shoes | Boyfriend Jeans | White Peplum T-Shirt | Lilly Pulitzer Blouse c/o | Baseball Hat | Rose Gold Bracelets | Watch
Shop More Sperry Women's Shoes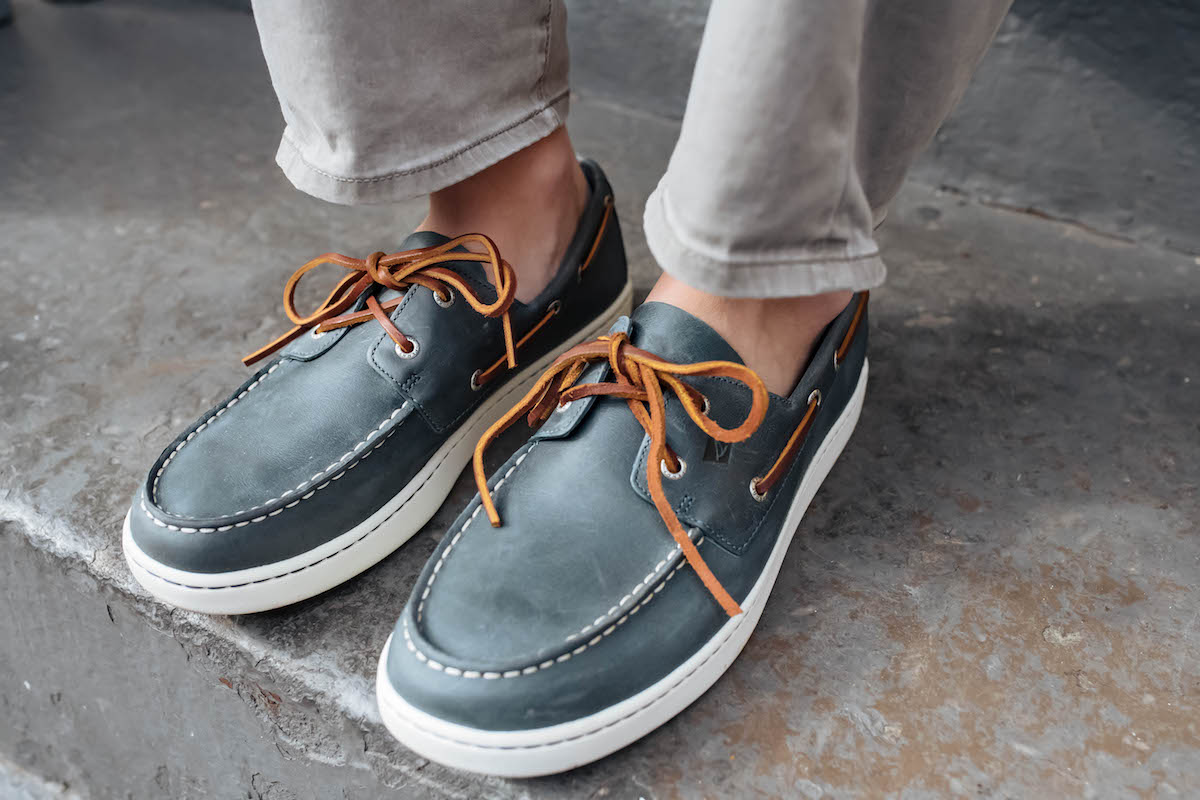 Not to be left out, Sperry was even kind enough to let Nick pick out a pair of shoes too! He snagged the cup boat shoes in navy and I think the pictures speak for themselves. Boy was feelin' himself!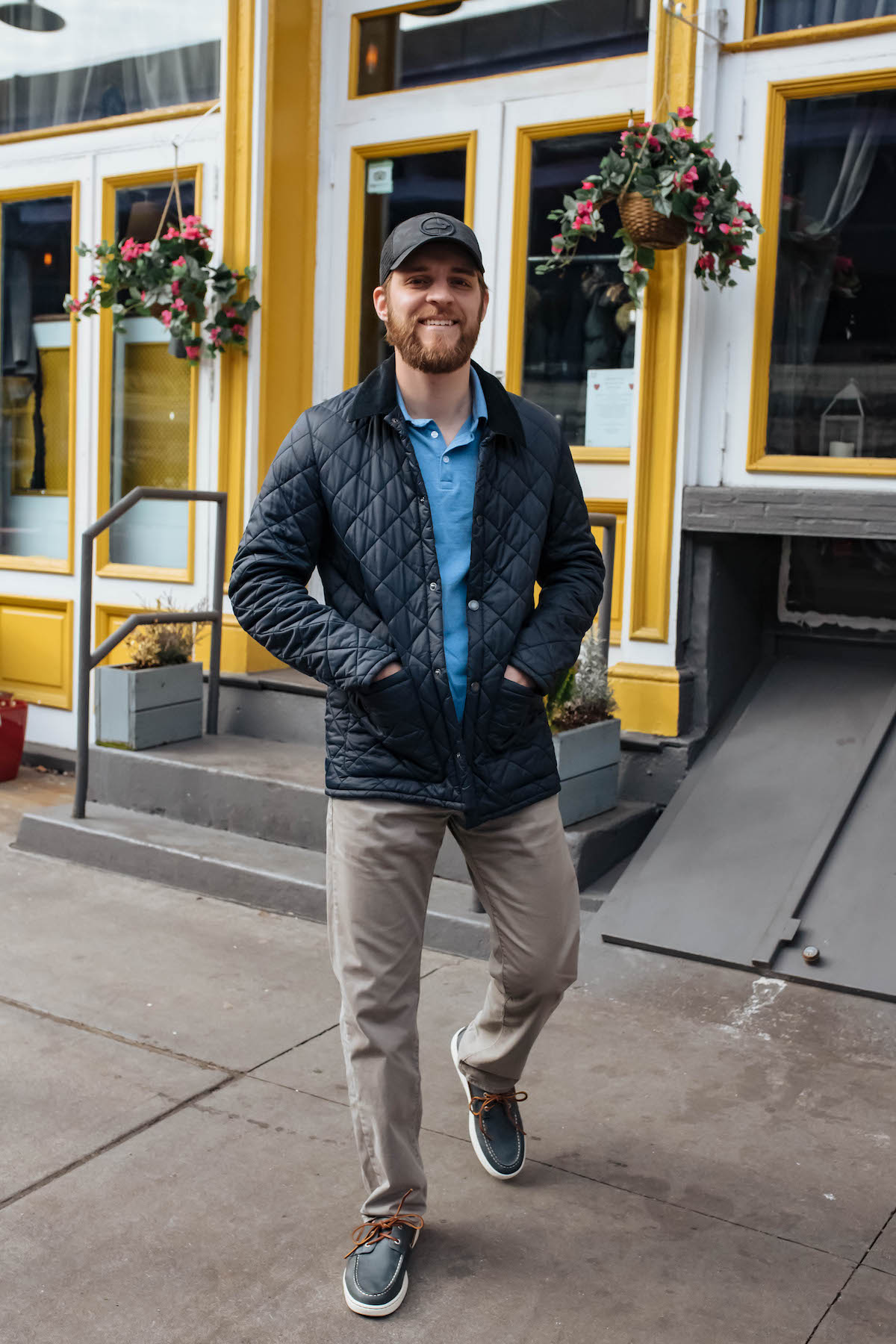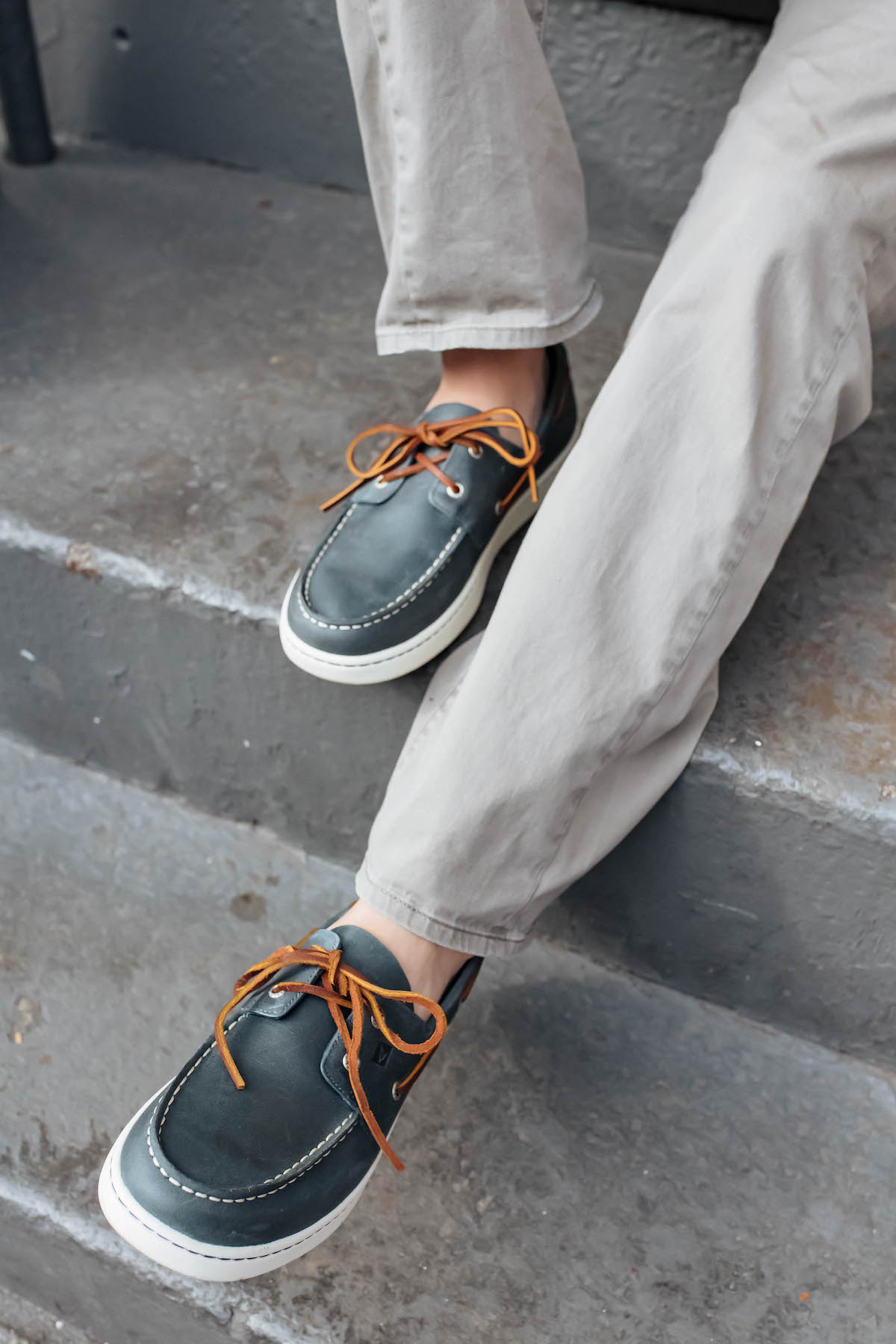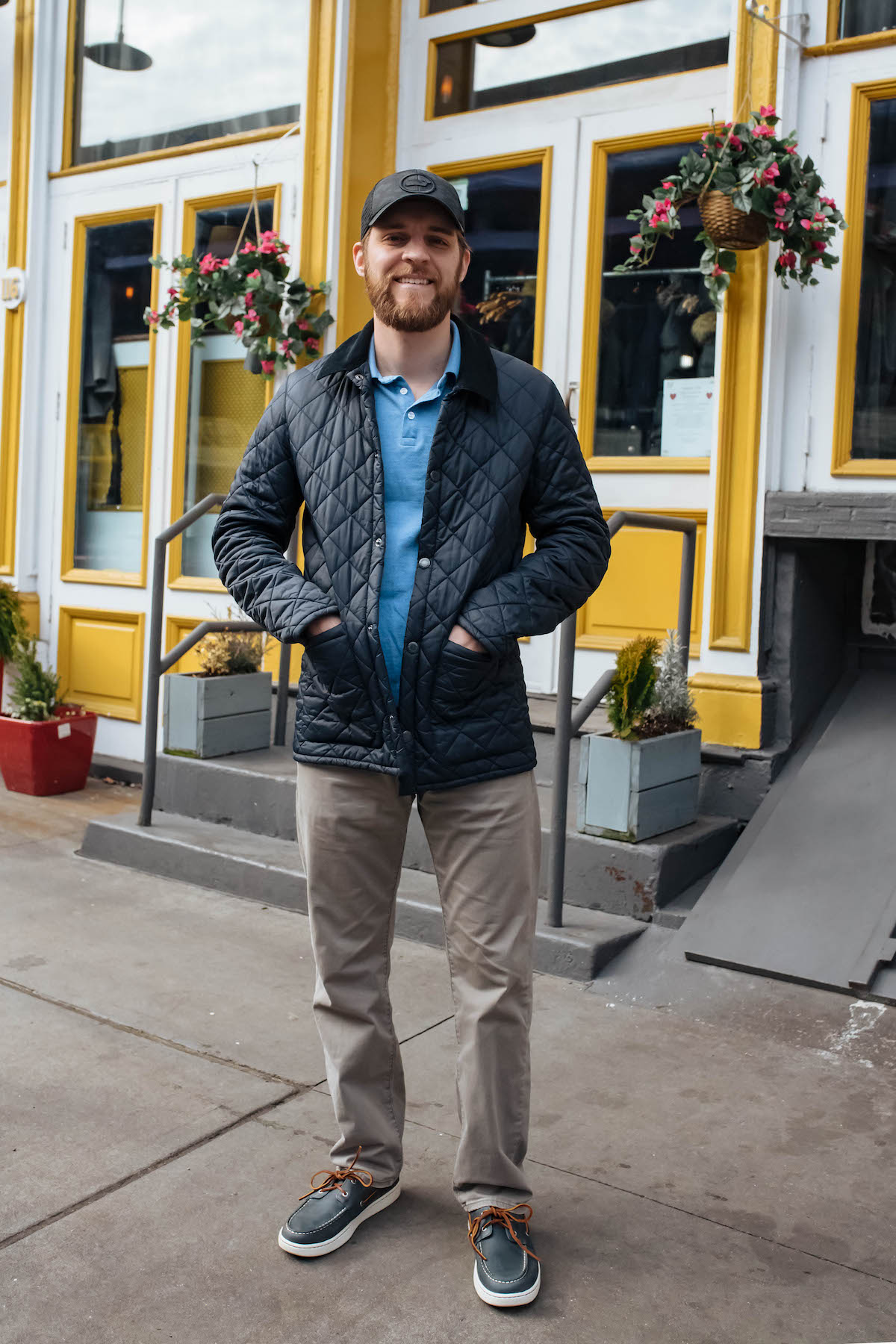 Nick's Shoes // Sperry Cup Boat Shoes
Shop More Sperry Men's Shoes

We have some fun trips coming up over the next few months so I'm excited to see how these hold up when traveling. Will keep y'all posted! In the meantime I'd love to hear you thoughts on our shoes! Do you rock boat shoes? If not what are you go-to comfortable everyday shoes?
Big thank you to Sperry for sponsoring this post!
- Katie