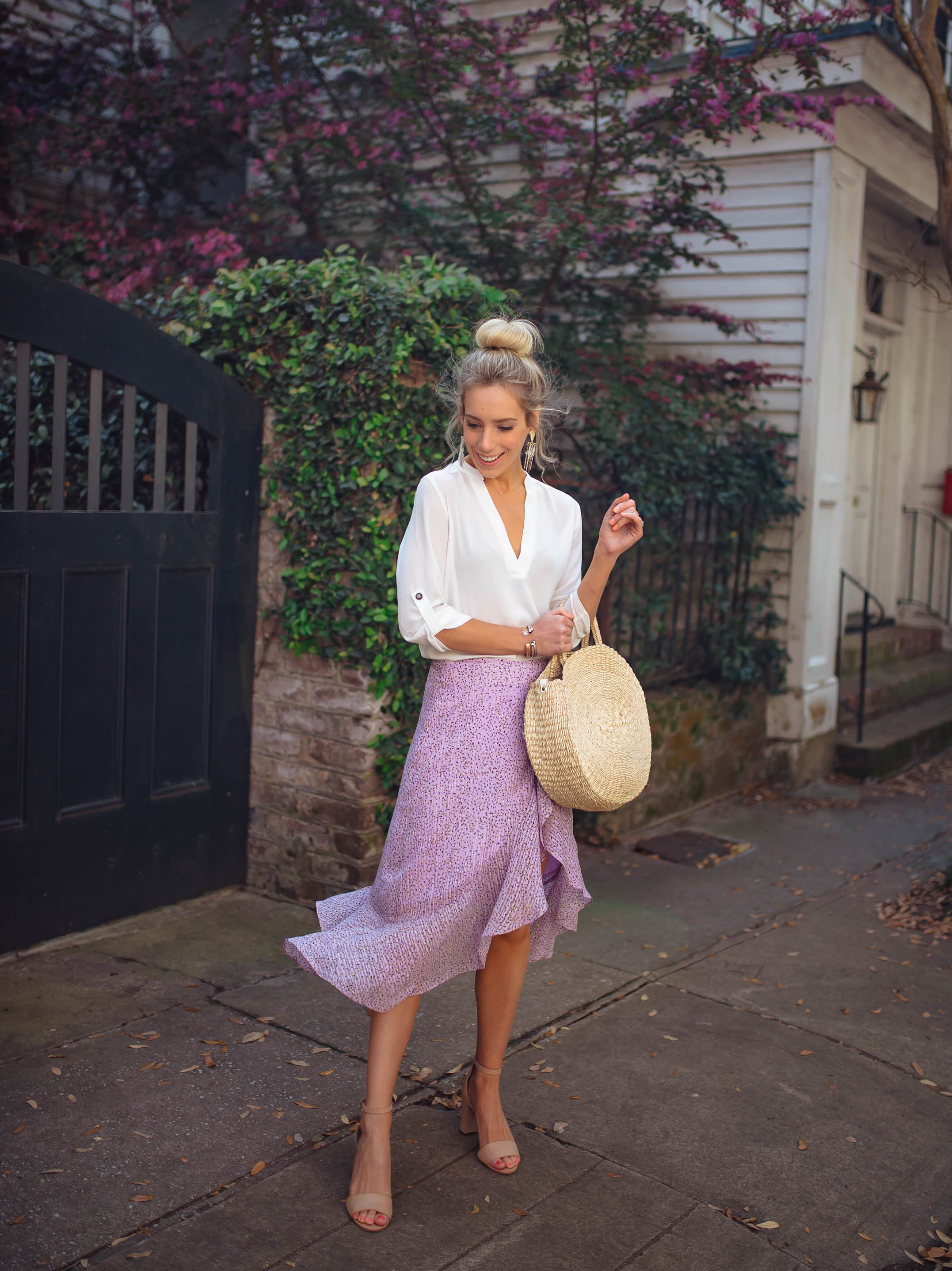 OUTFIT DETAILS // Purple Midi Skirt | Roll Sleeve Blouse (just $26 & avail in 9 colors!) |Woven Straw Circle Tote | Ankle Strap Sandals (under $100!) | Kendra Scott Earrings | Michele Watch | David Yurman Bracelets | Kendra Scott Cuff
Charleston is a place that I know I'll never grow tired of visiting. In my opinion, it's just perfect in every way and has the best of everything. Amazing food. Great bars and social scene. Lovely high-end shopping and boutique hotels. Close proximity to the beach. Warm temperate climate. Easily walkable. Not to mention a rich history that can be witnessed in the city's architecture, museums and hospitable locals that make you feel right at home from the moment you arrive. I'd probably move there in a heartbeat if it weren't for the fact my Nick would likely end up unemployed (sadly Charleston isn't much of a finance hub) #bummer.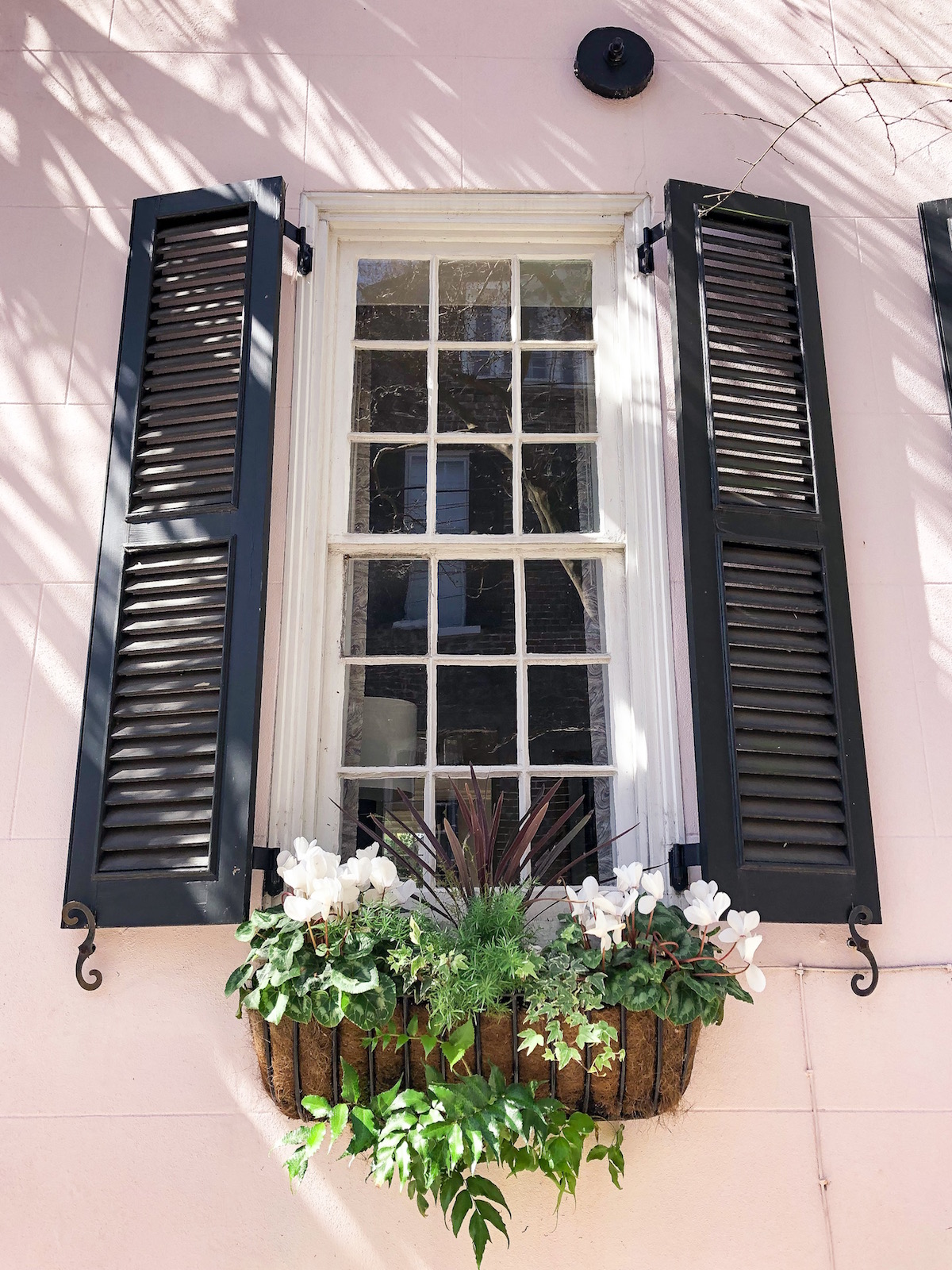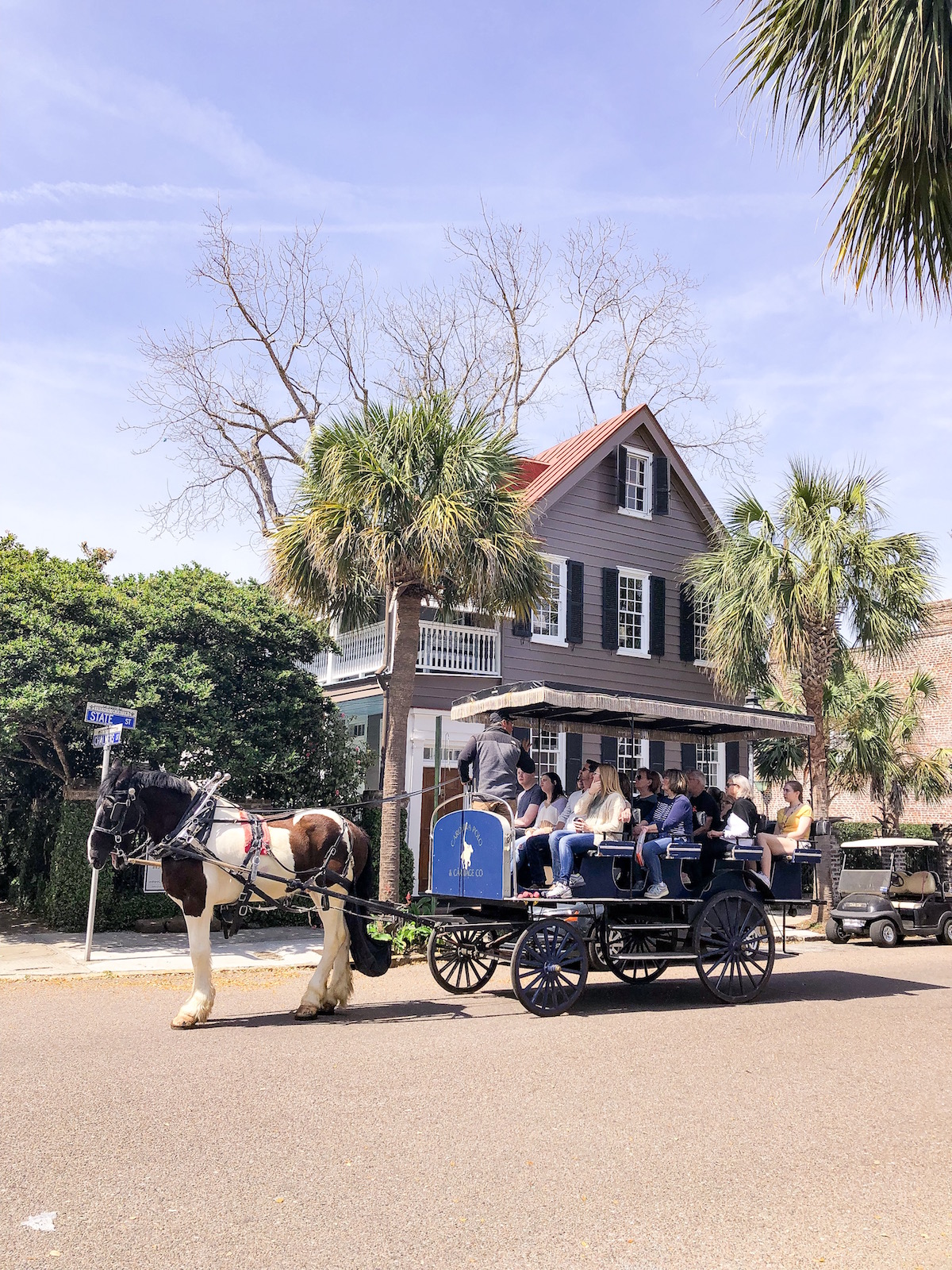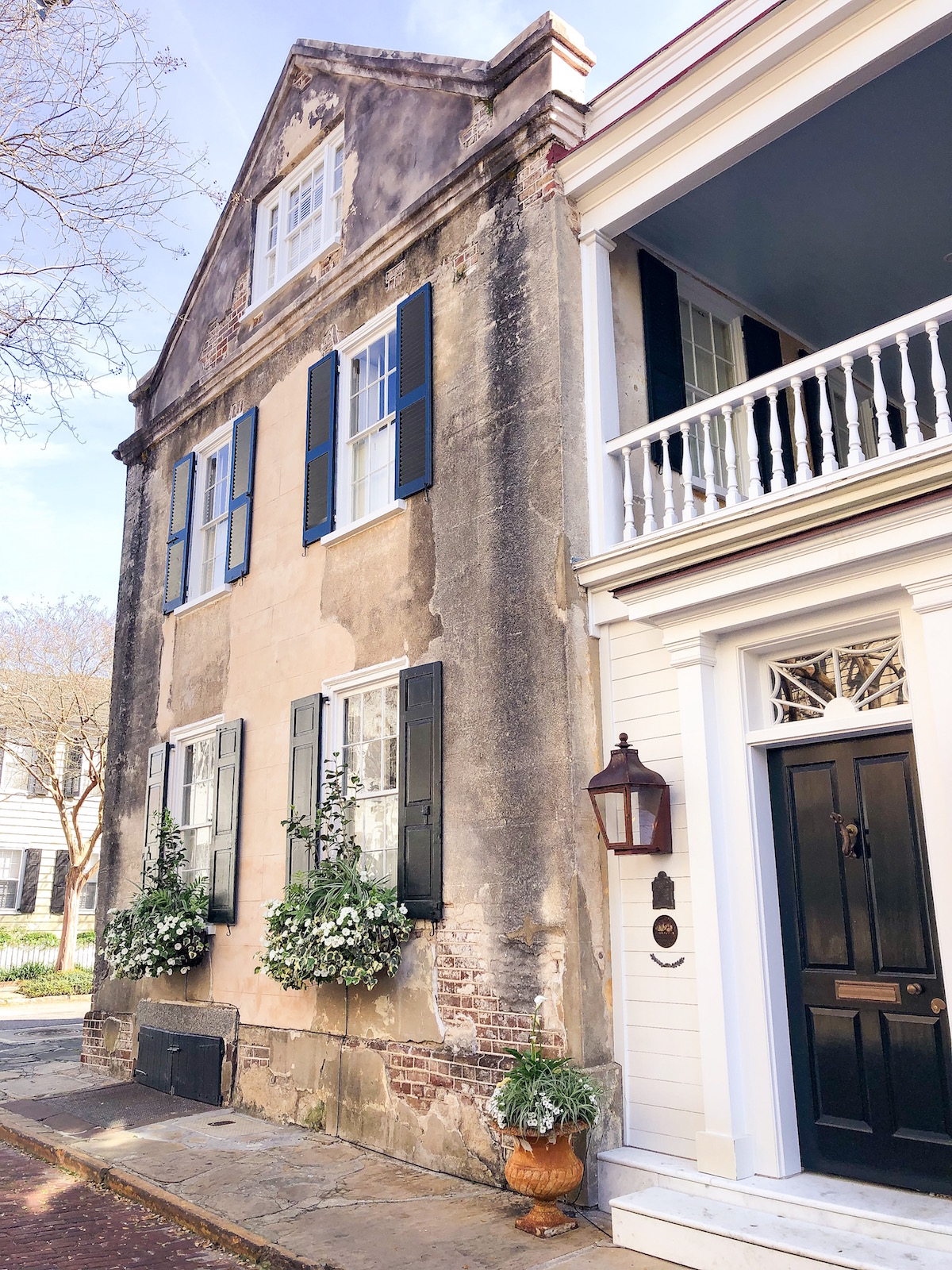 2019 CHARLESTON TRAVEL GUIDE
But I digress! This is now the second year in a row I've done a girls' trip to Charleston in February/March. Last time I went with my gal pal Sydney and we HAD A BLAST! You can read my guide from that trip here. On my most recent adventure, Carter joined me and we did as most do when they visit Charleston: eat and drink their way through town + take A LOT of pictures. Charleston is incredibly easy to get to from New York (only a 1.5 hour flight) and totally worth going for a weekend or quick 2-night trip.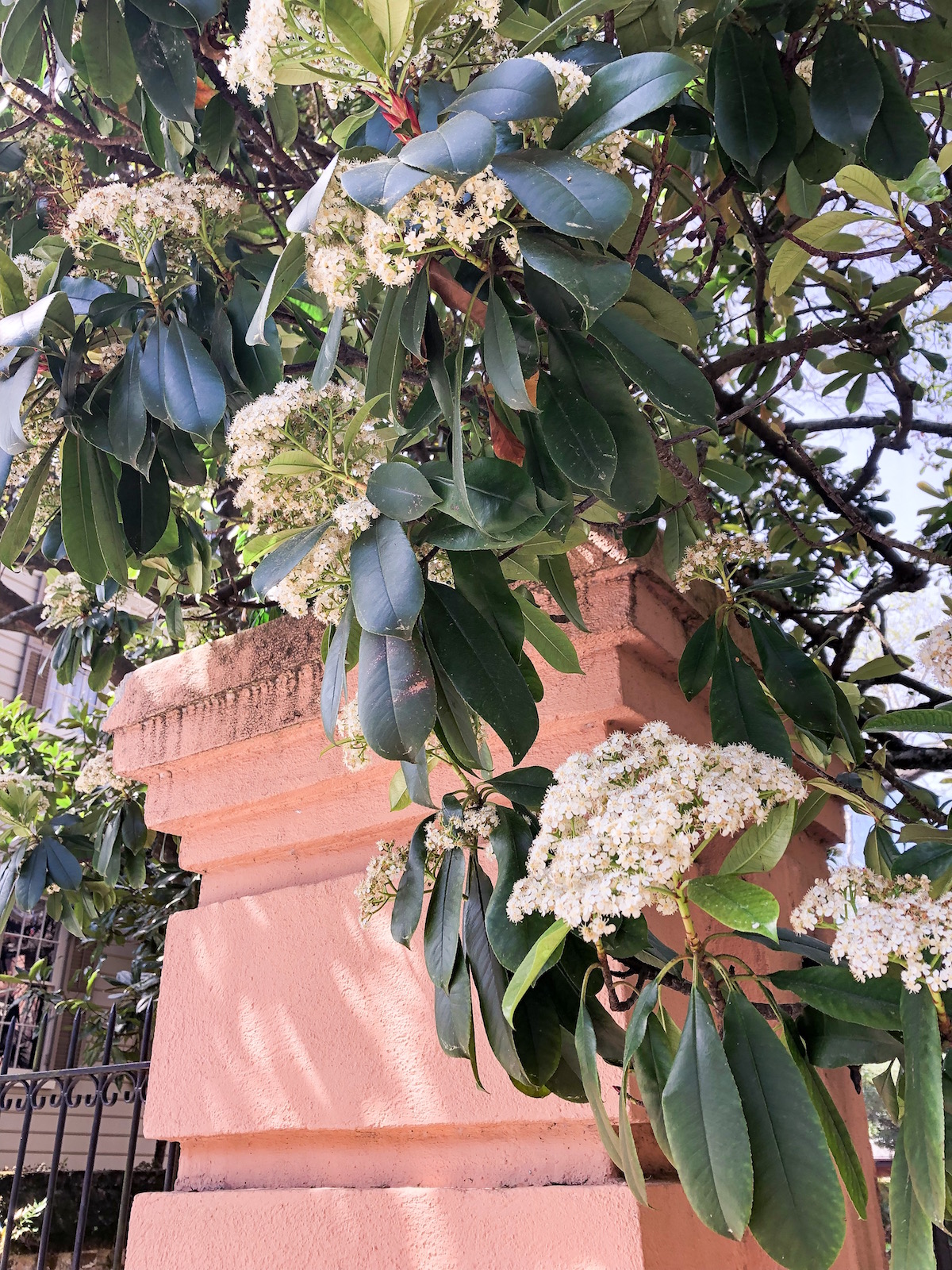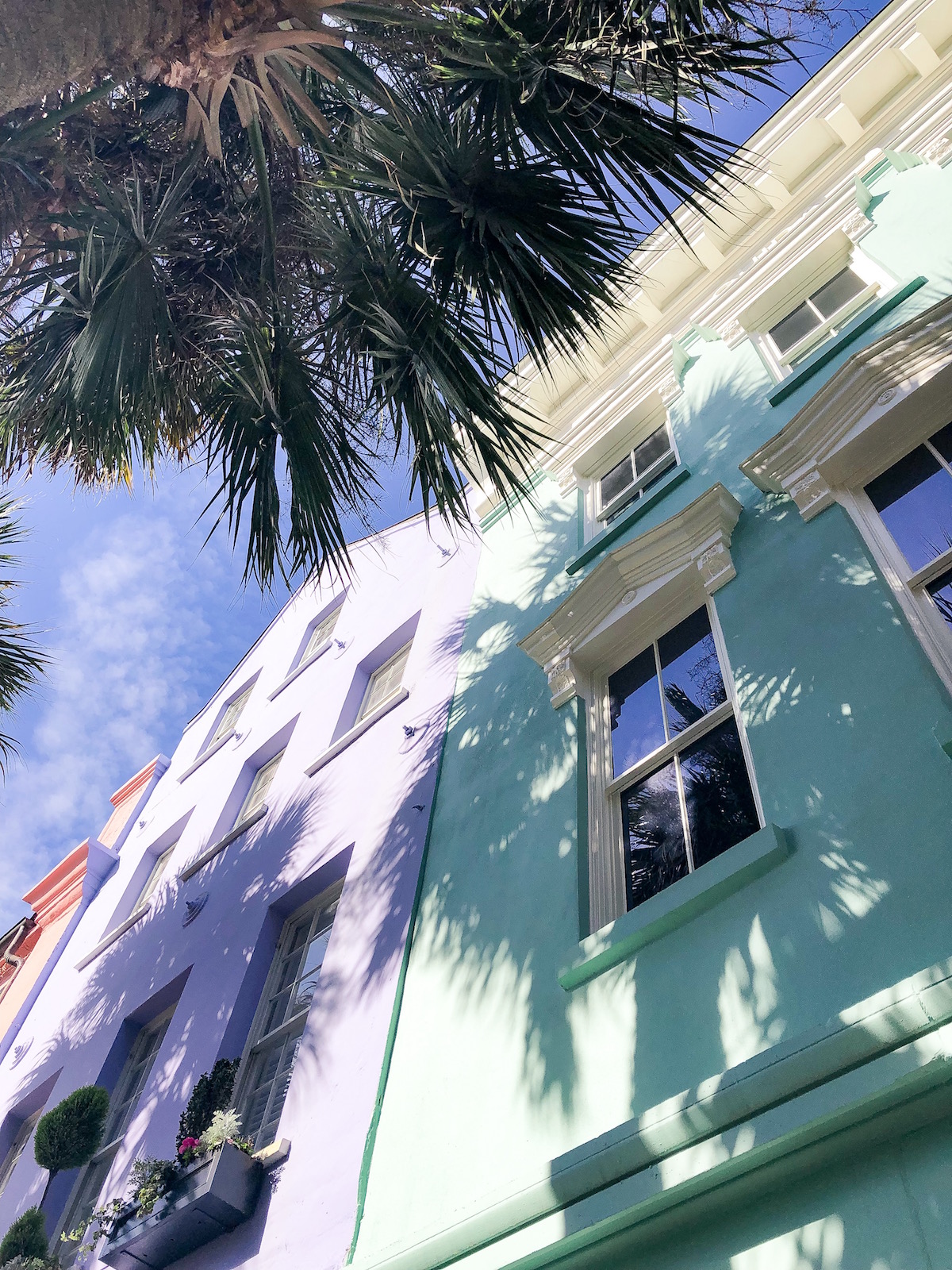 WHERE WE STAYED
Zero George has been on my radar for years. I've had a number of friends rave about their stays there, so it was the first place I looked to book when planning this trip. The location is perfect if you're looking to explore Charleston on foot. Within five to ten minutes you can get right to King Street where many of the city's best restaurants and attractions can be found. If you're looking for a faster mode of transpo then you can hop on one of the hotel's complimentary bikes! So cute right?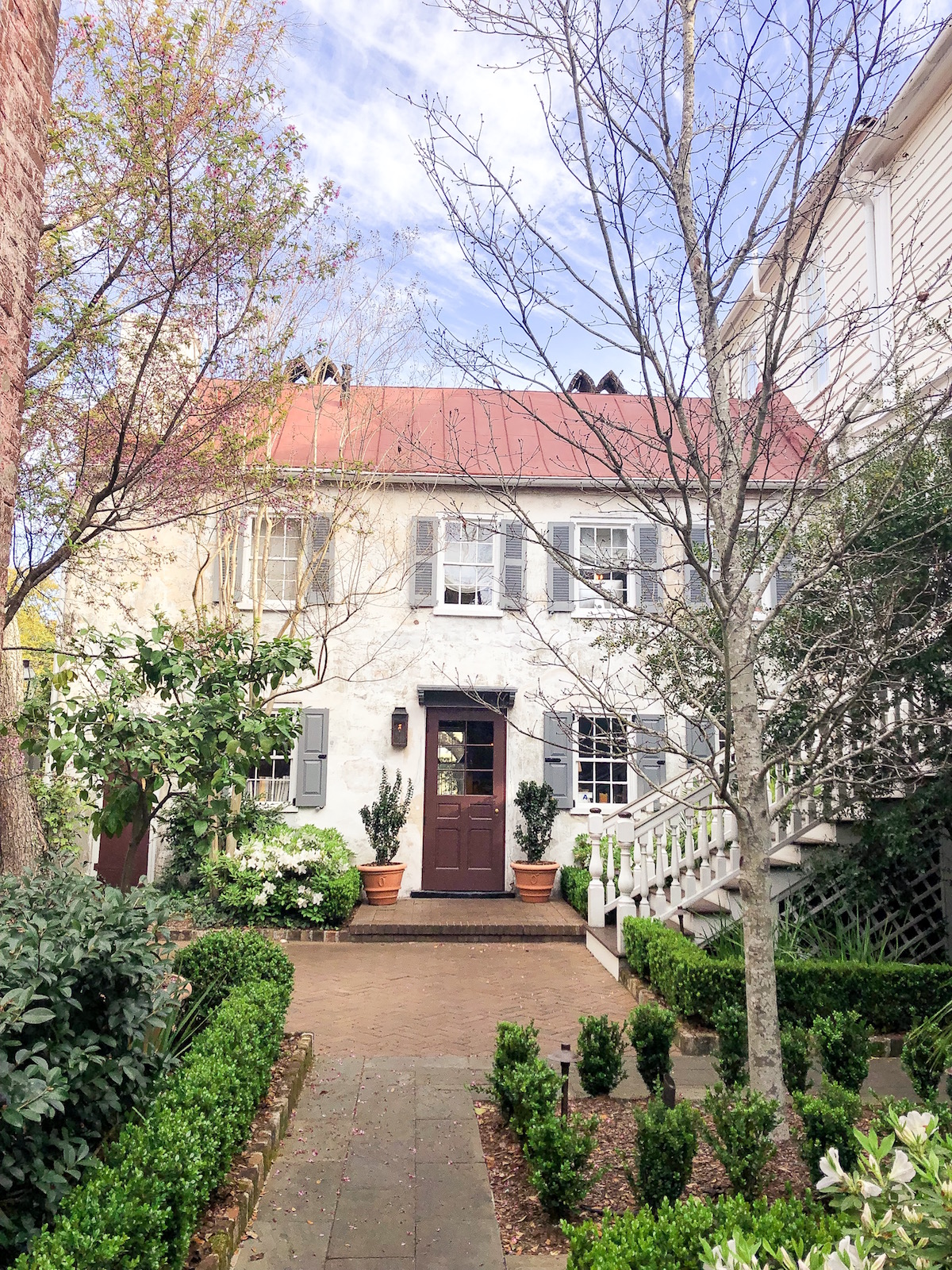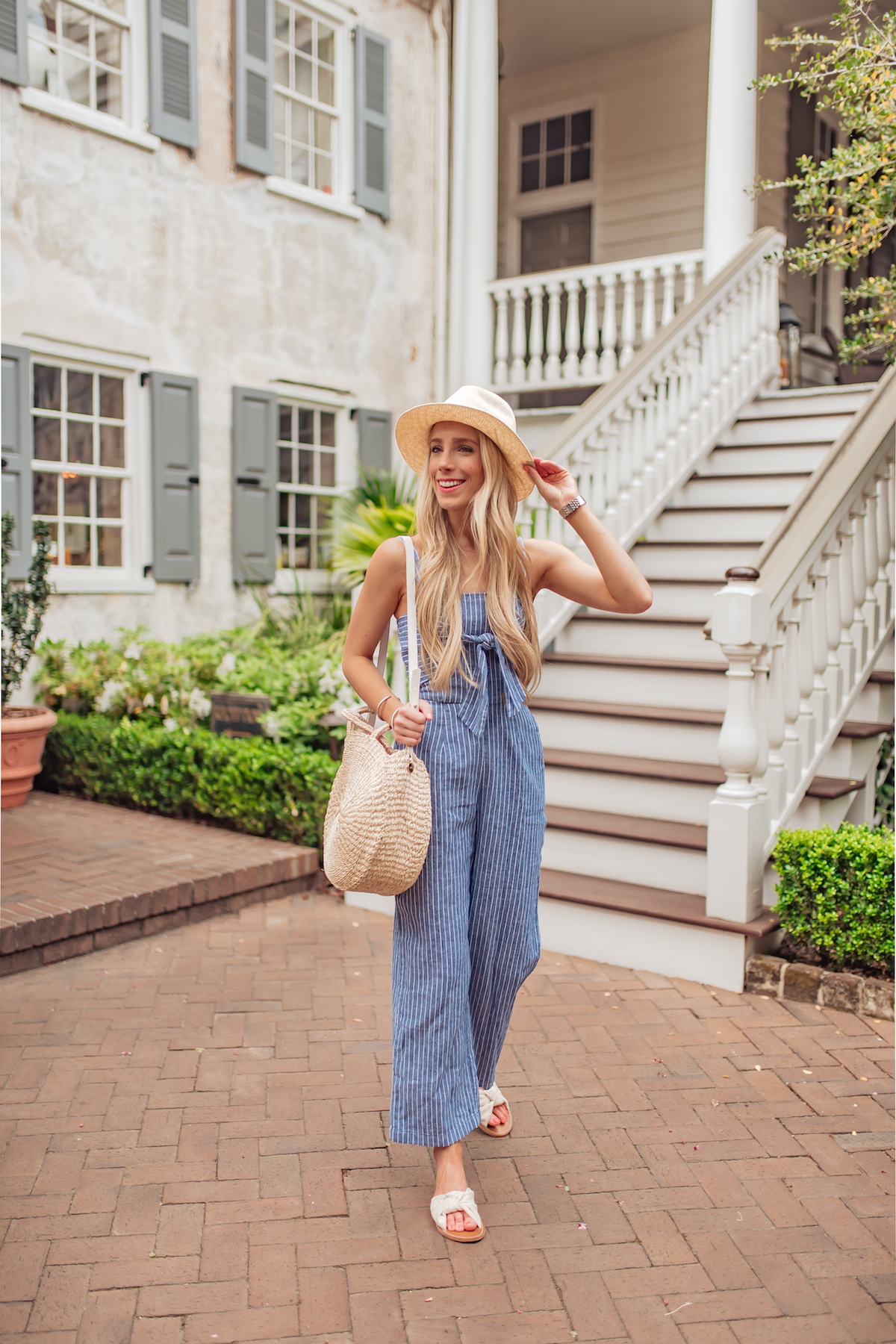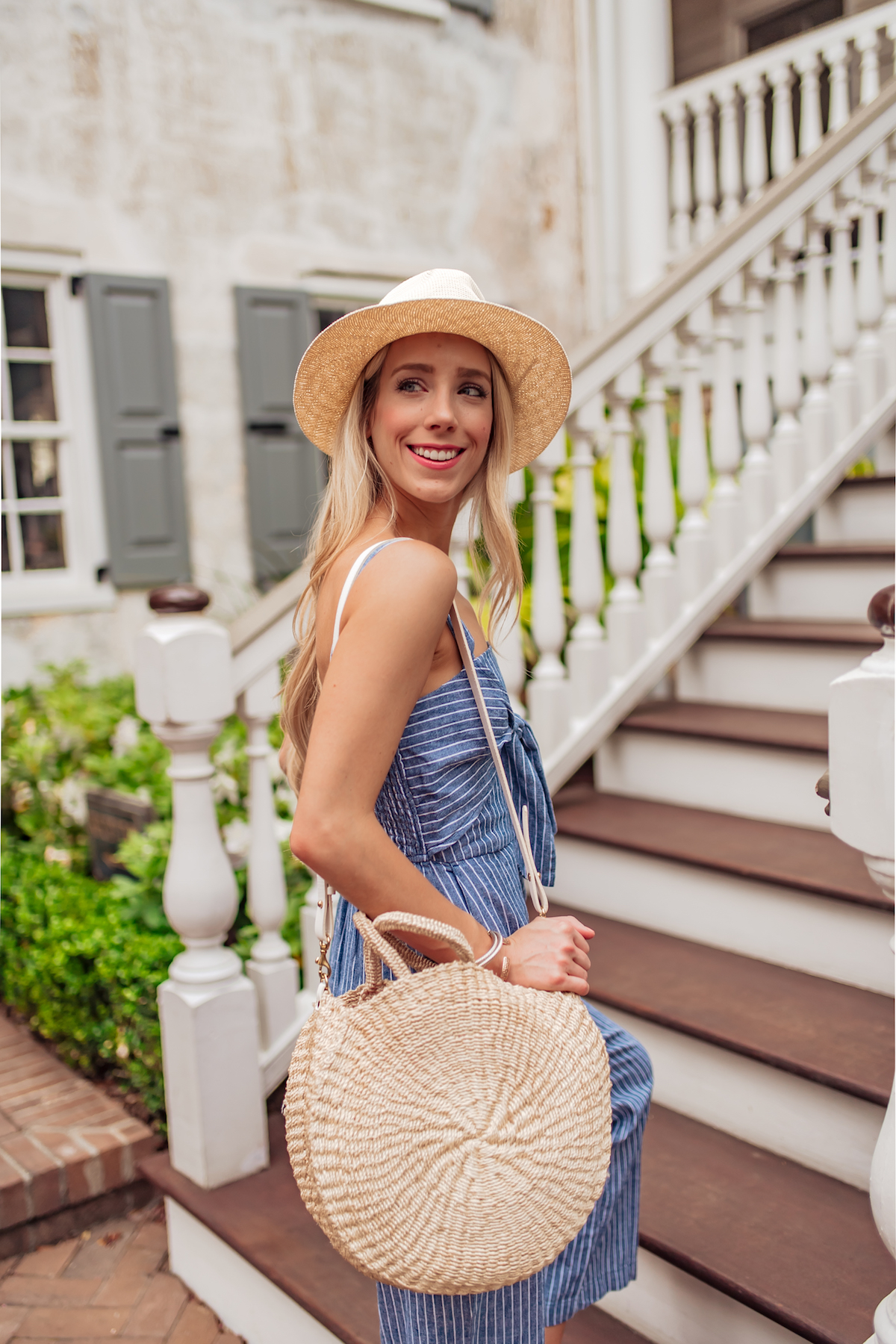 OUTFIT DETAILS // Abercrombie Jumpsuit & Sandals c/o | Woven Straw Circle Tote | Free People Hat | David Yurman Bracelets | Kendra Scott Cuff | Michele Watch 
While Zero George is a boutique hotel, staying there felt more like being a guest in someone's immaculately maintained private home. Can you believe someone used to live here? Right away I fell in love with the manicured gardens, open brick courtyard and large front porch that wrapped around the back of the main house. Guests are invited to use all of the spaces at their leisure and we took full advantage at breakfast and during happy hour, which btw, was fully complimentary and included endless wine and cheese!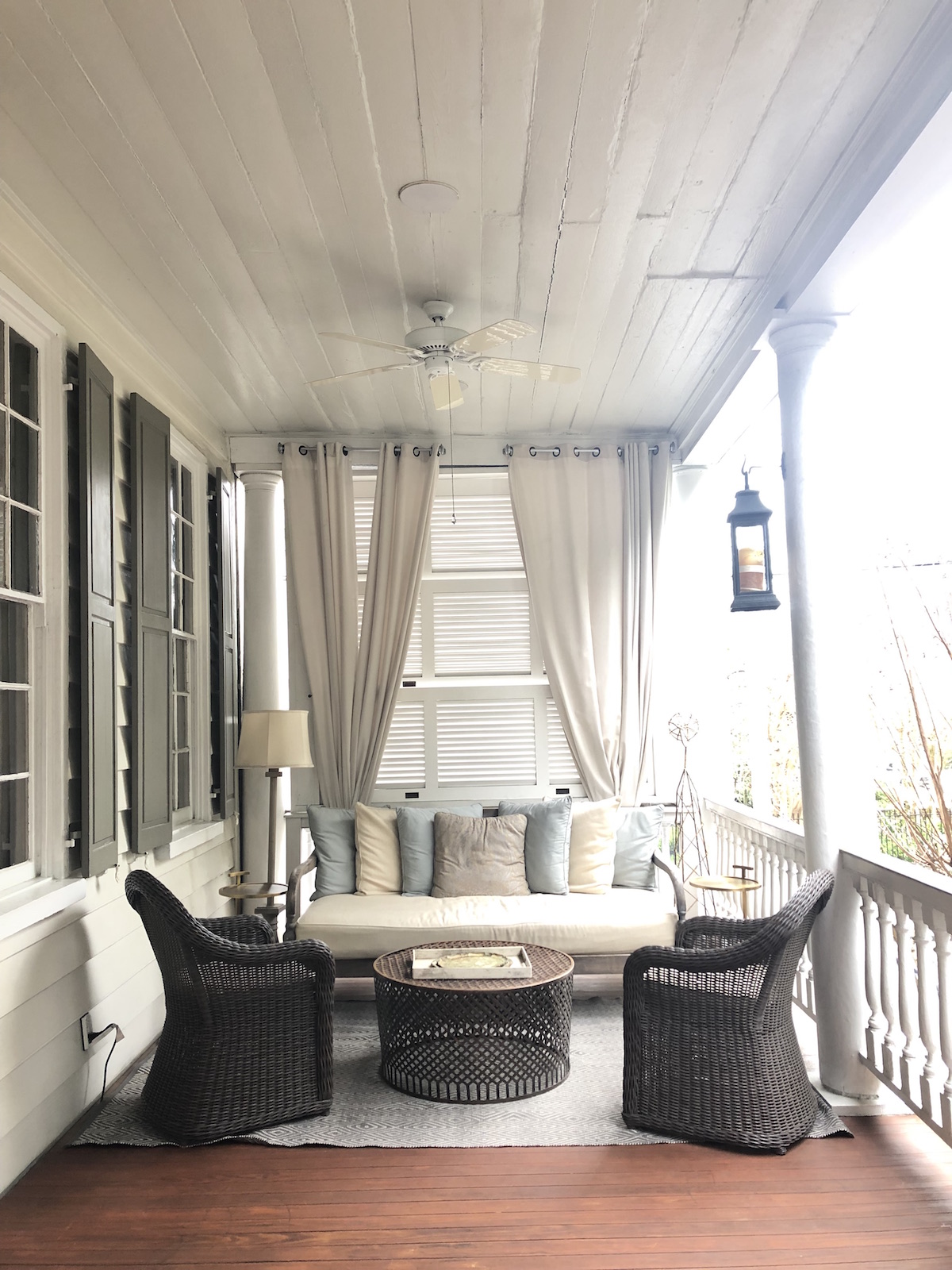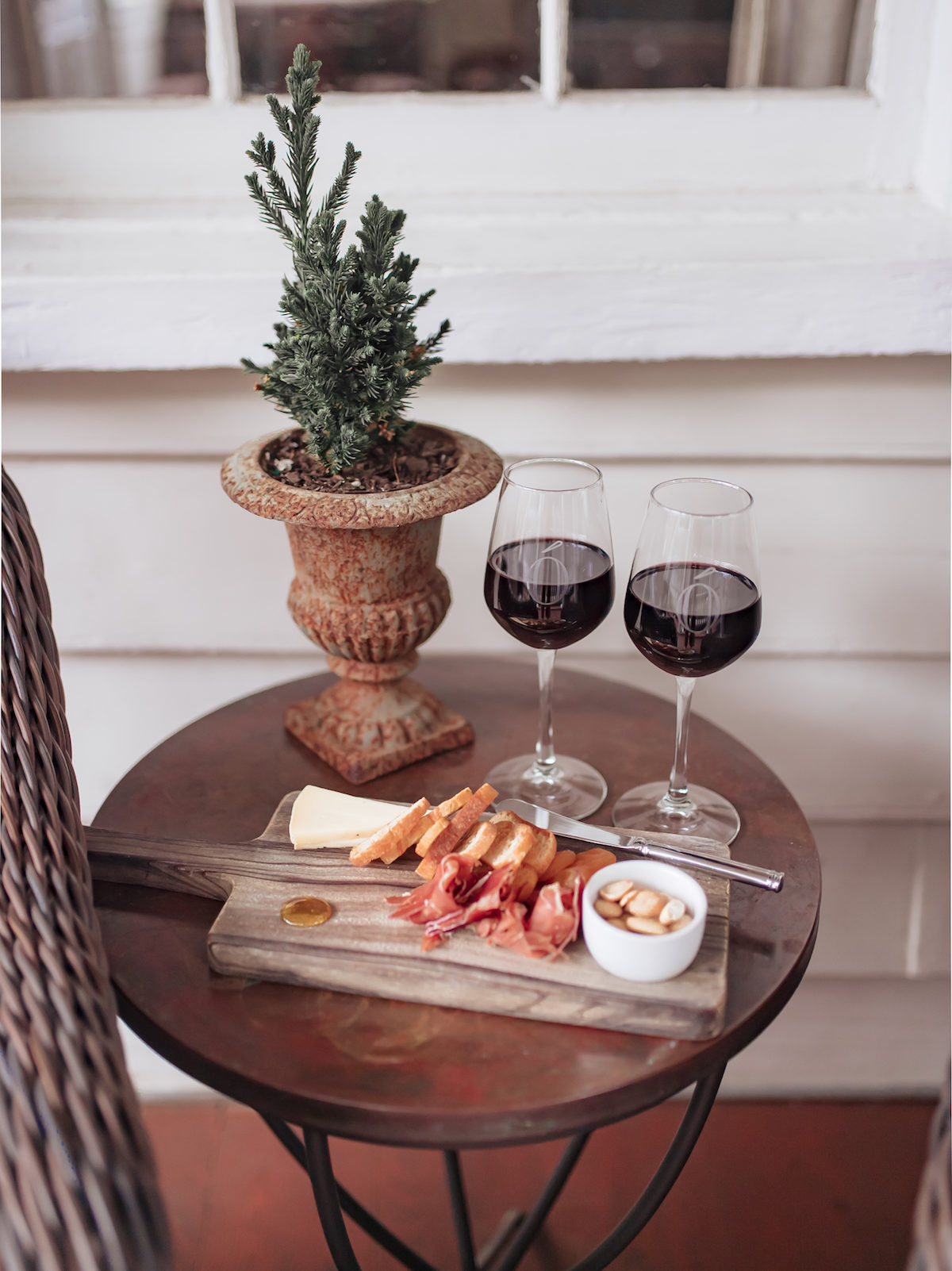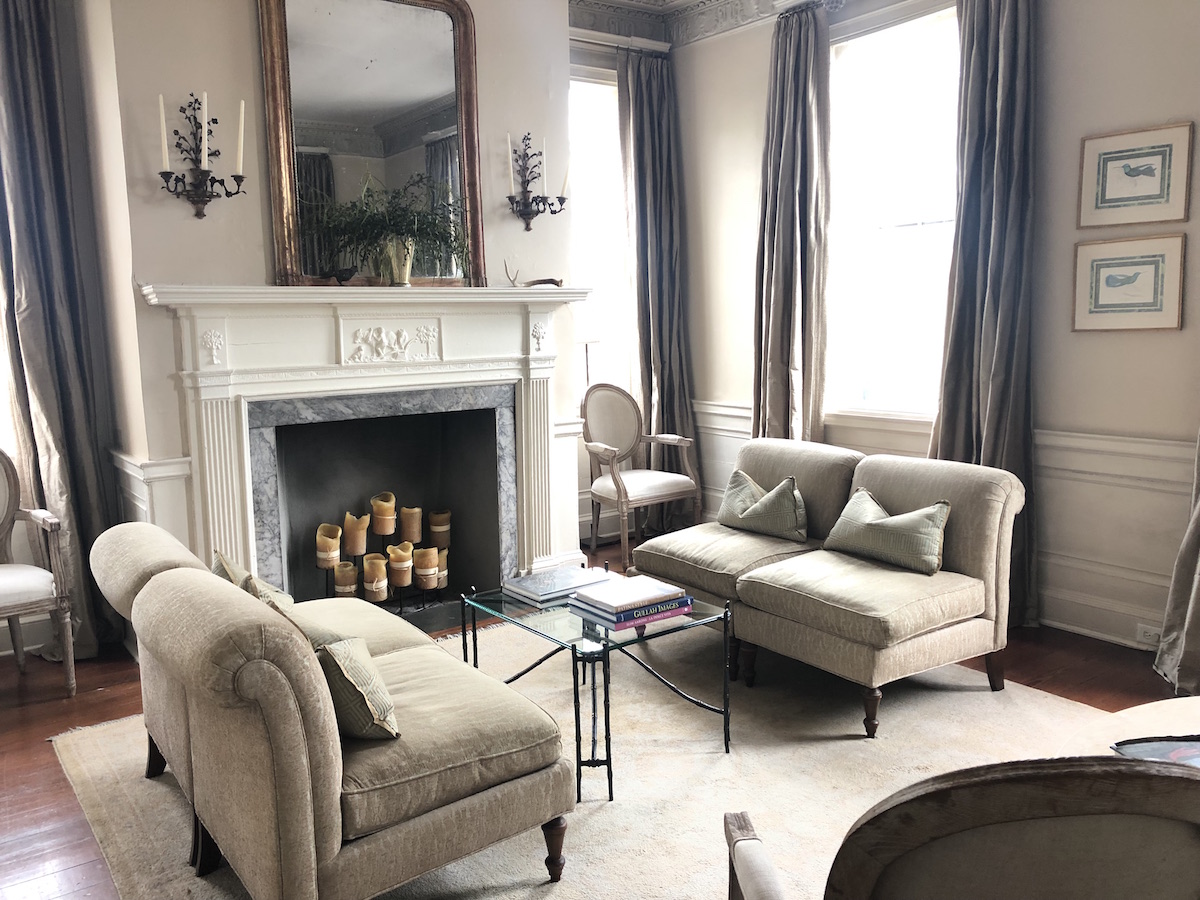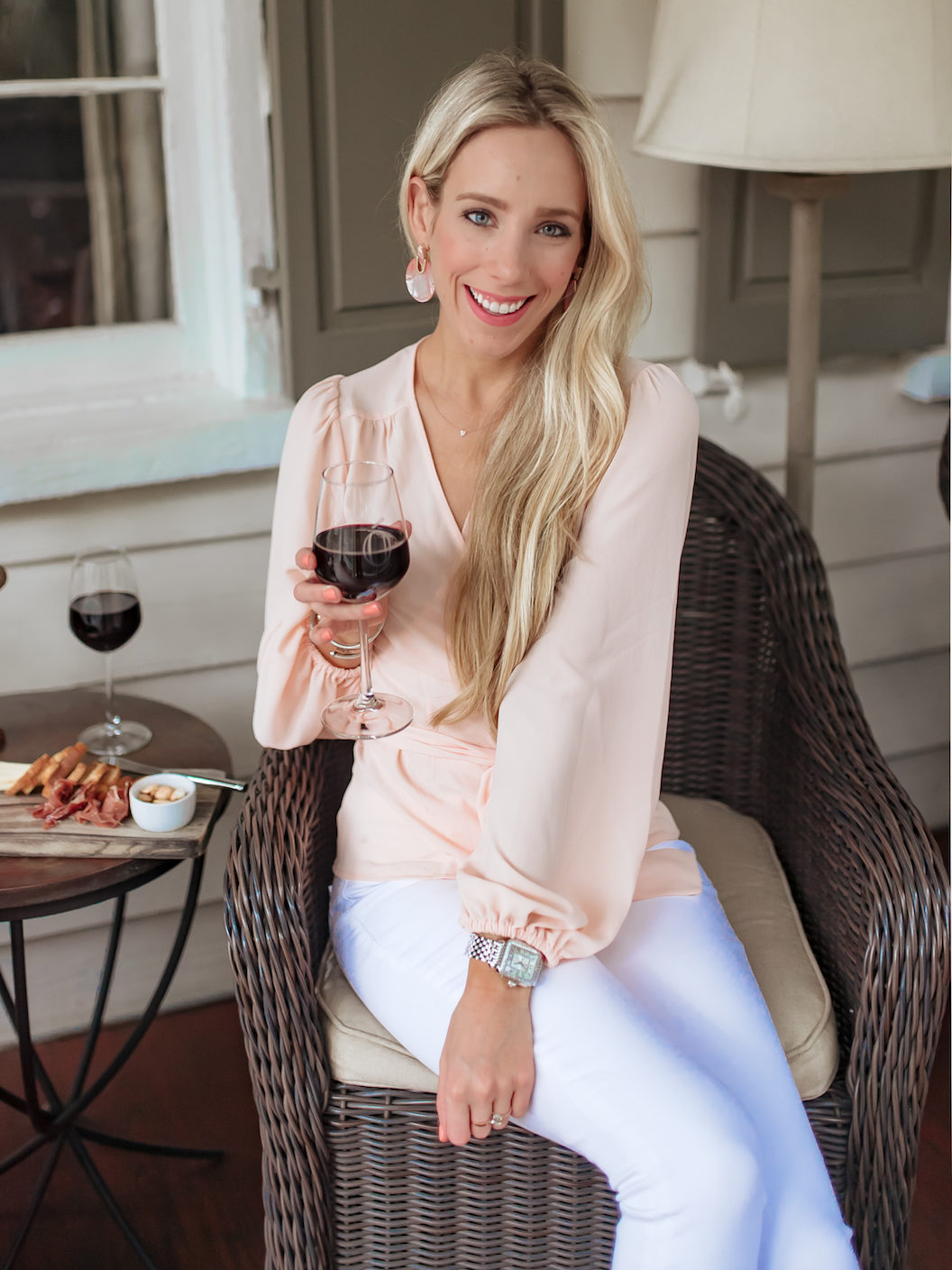 OUTFIT DETAILS // Pink Wrap Blouse | White Skinny Jeans | Michele Watch | Kendra Scott Earrings c/o | David Yurman Bracelets | Kendra Scott Cuff
Carter and I shared one of the cottage suites and could not have been more comfortable and pleased with our accommodations. I'm a sucker for luxury linens and large closets!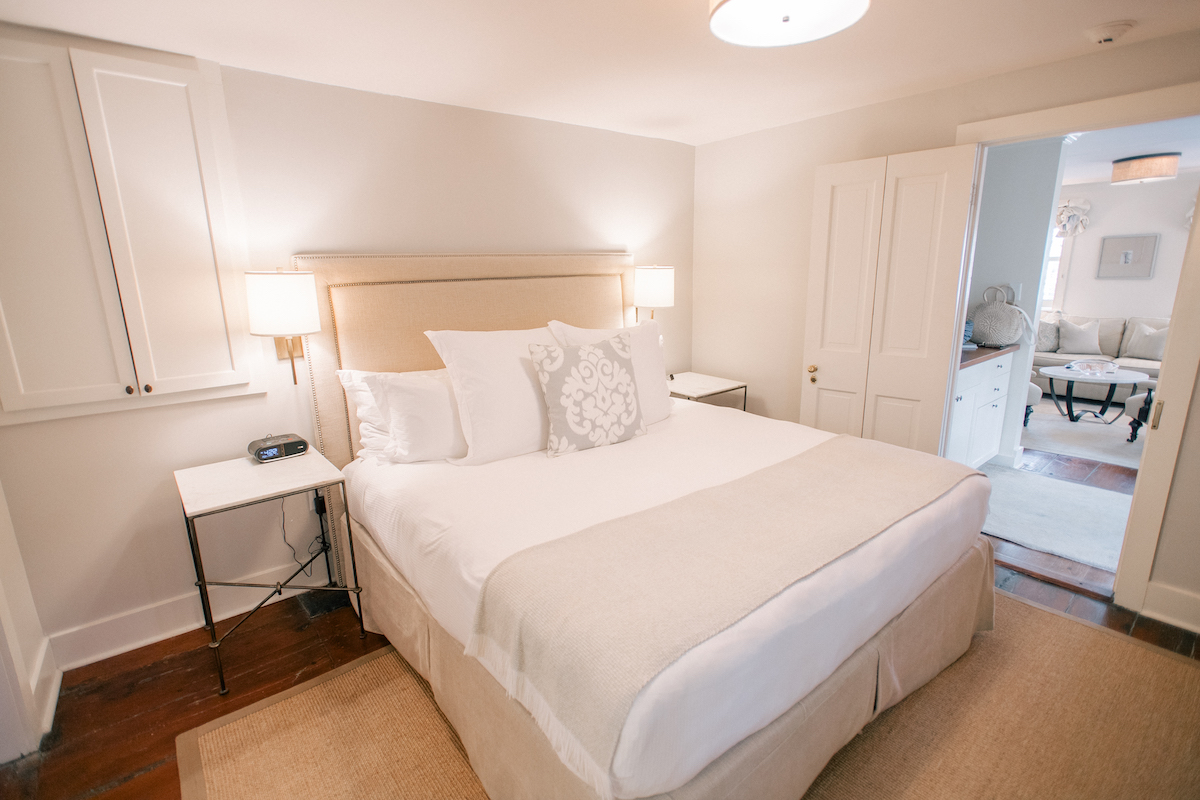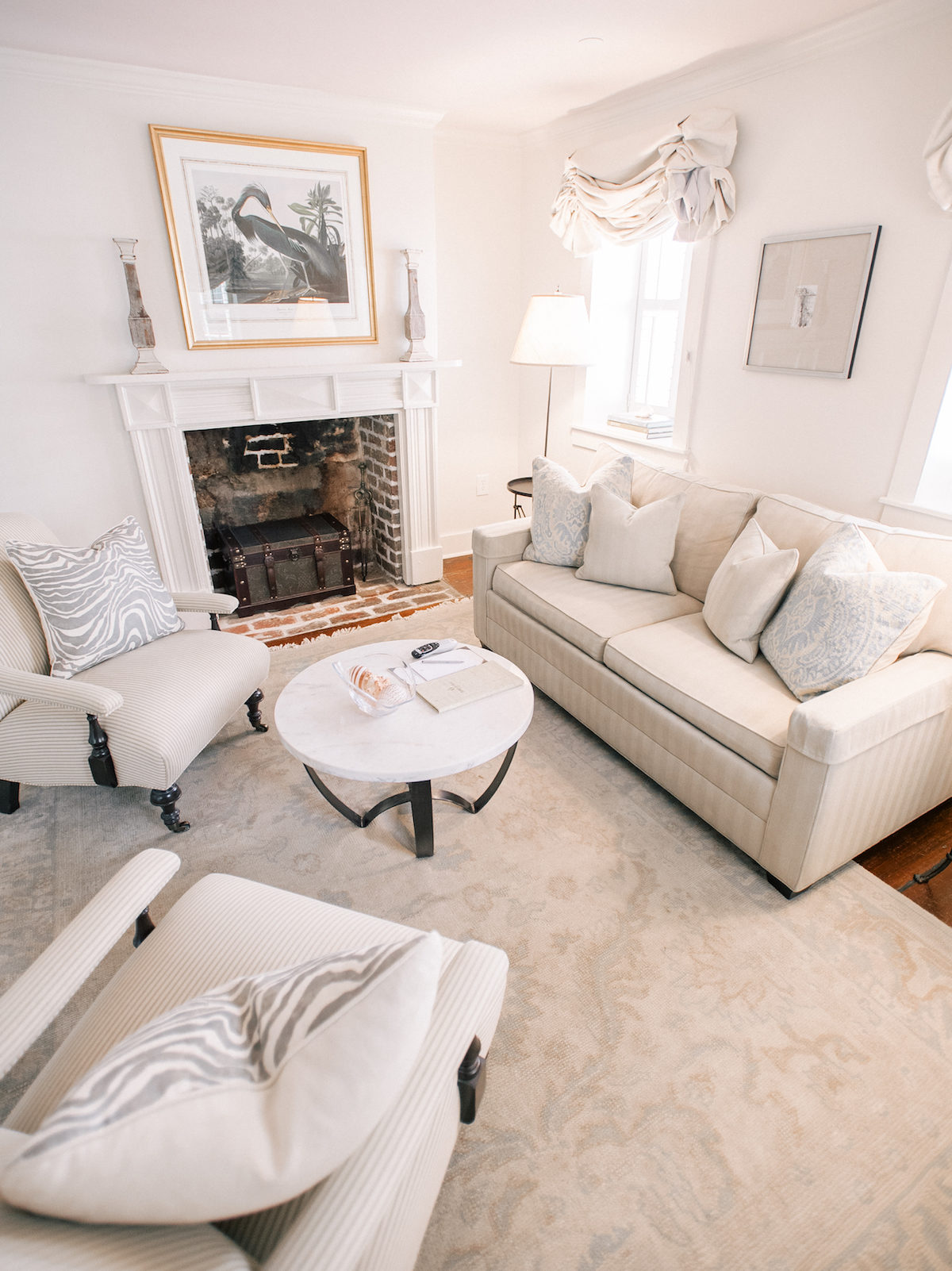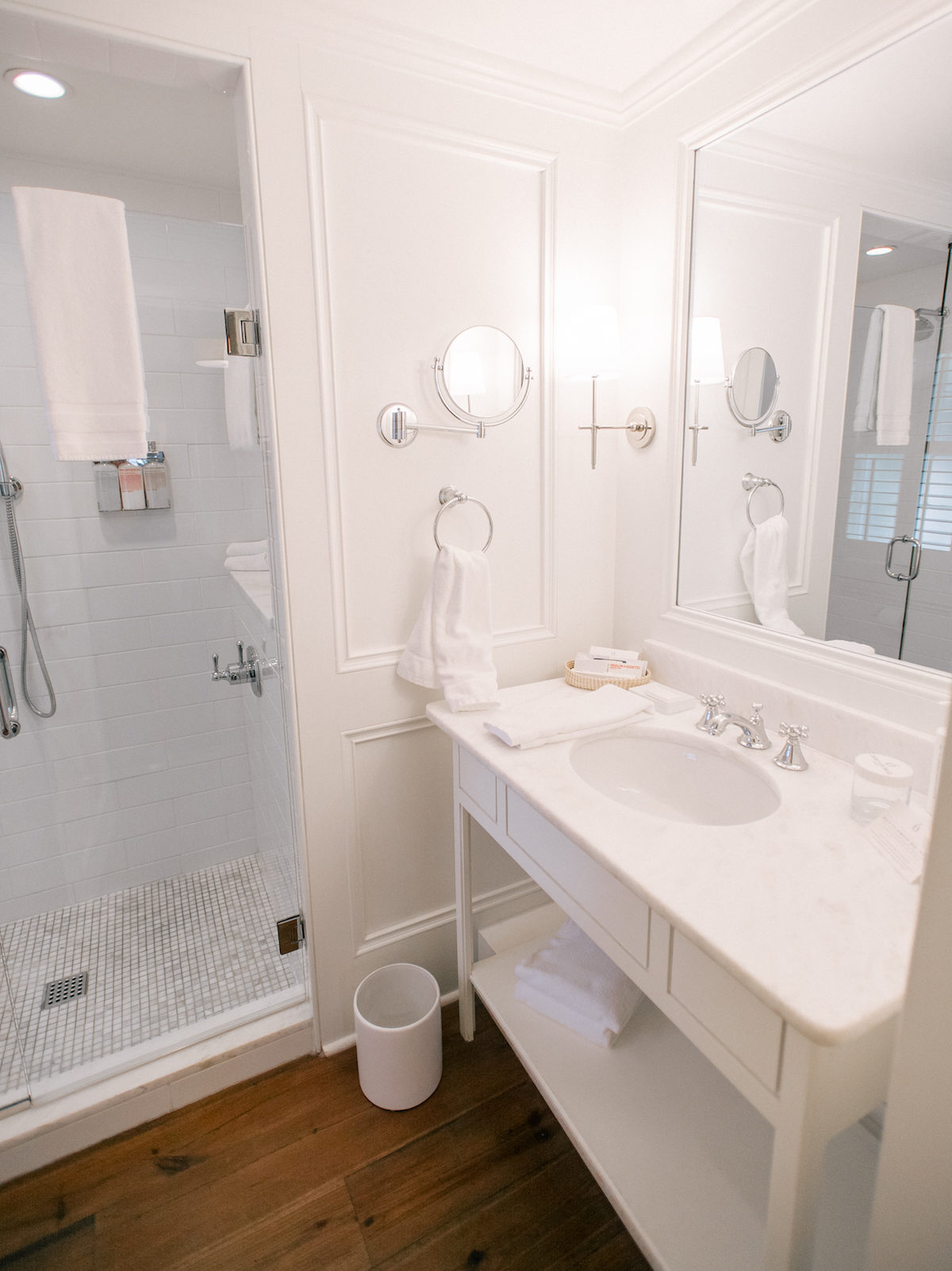 Another reason I would recommend Zero George, especially if you're unfamiliar with Charleston or visiting for the first time, is the incredibly helpful staff and concierge. Even though I've been to Charleston a few times now and had an idea of what I wanted to do, it was still so nice being able get help with making dinner reservations and knowing I could ask questions. Zero George has valet parking too, so if you're driving in or plan to rent a car (not necessary btw, but great if you want to go to the nearby beaches or outer towns) the hotel can park and retrieve it for you at your request.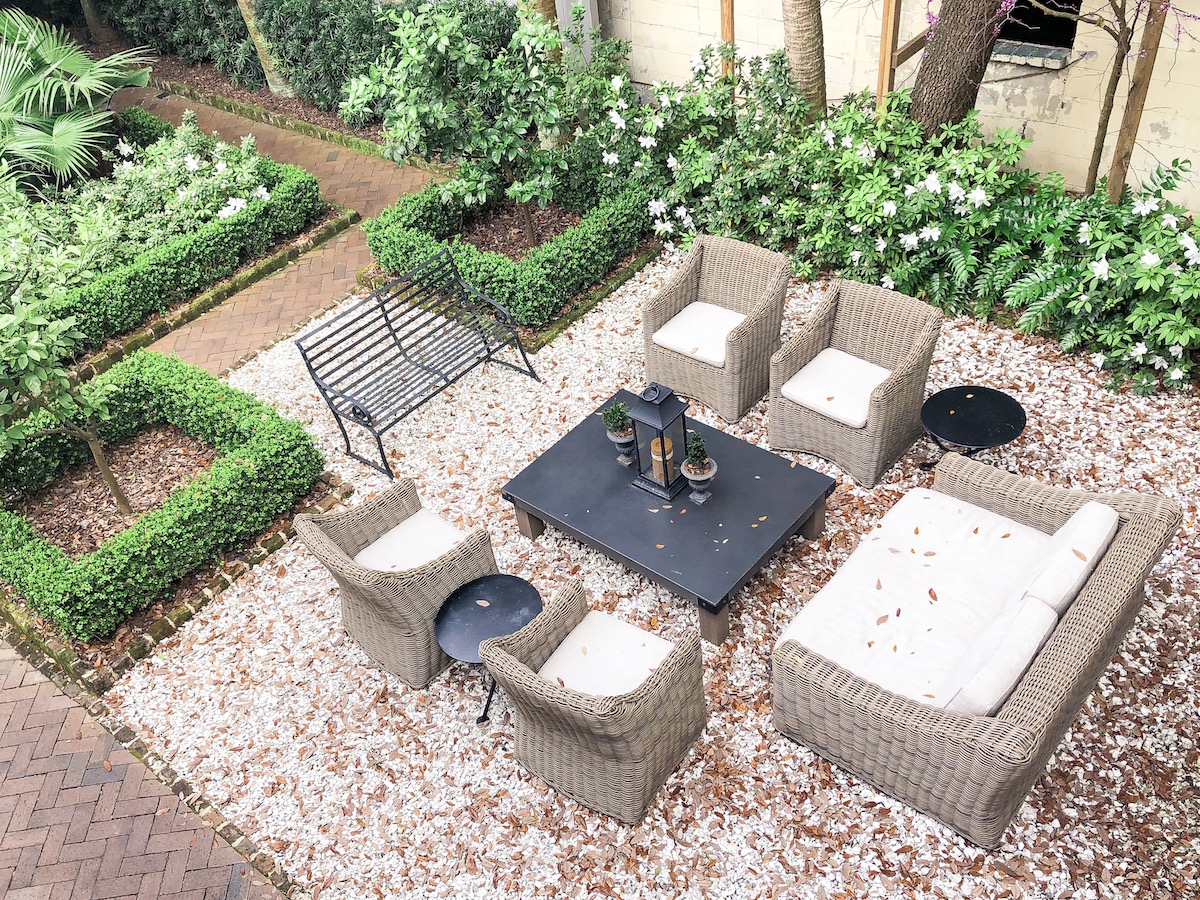 Zero George is also home to a renowned restaurant of the same name. Carter and I nearly had to be rolled out the door after having a 6 course dinner here one night. Every dish was out-of-this-world (as my grandma would say) and was accompanied with it's own wine pairing. It's definitely a place to dine if you're celebrating a special occasion or really looking for an elegant meal with a prix-fixed menu.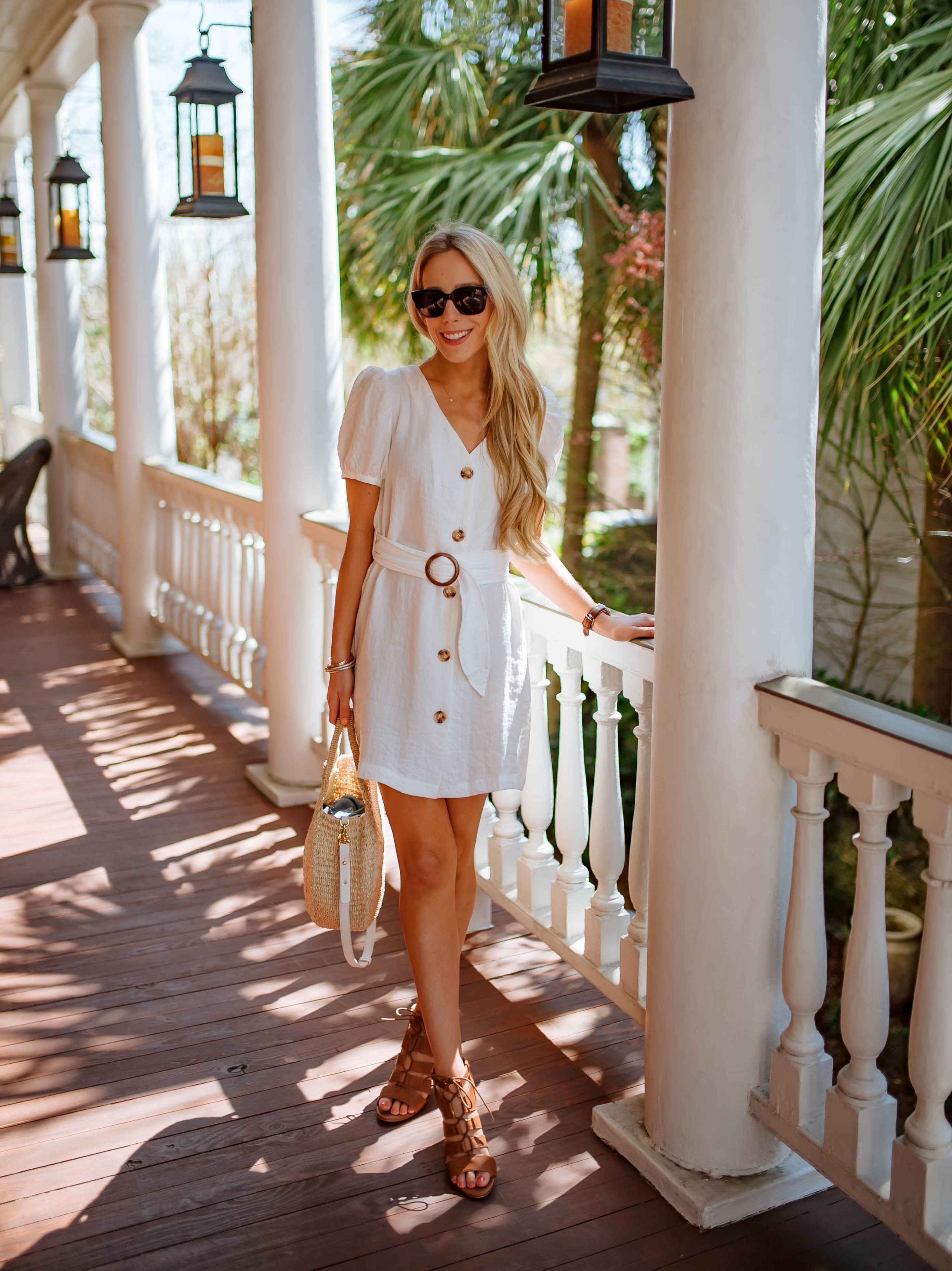 OUTFIT DETAILS // White Linen Dress | Strappy Sandals | Woven Straw Circle Tote | Sunglasses | David Yurman Bracelets | Kendra Scott Cuff | Similar Watch
WHERE WE ATE & DRANK
Charleston is known for it's amazing culinary and bar scene, especially when it comes to seafood and southern food, two cuisines I could live on happily for the rest of my life. I swear whenever I visit all I do is end up eating my way through town! I had so much good food on my last trip (you can read that guide here) that it was really hard resisting the temptation of going back to some of those familiar yummy spots. We may or may not have revisited a few of my faves, but as you'll see below we tried some new spots too!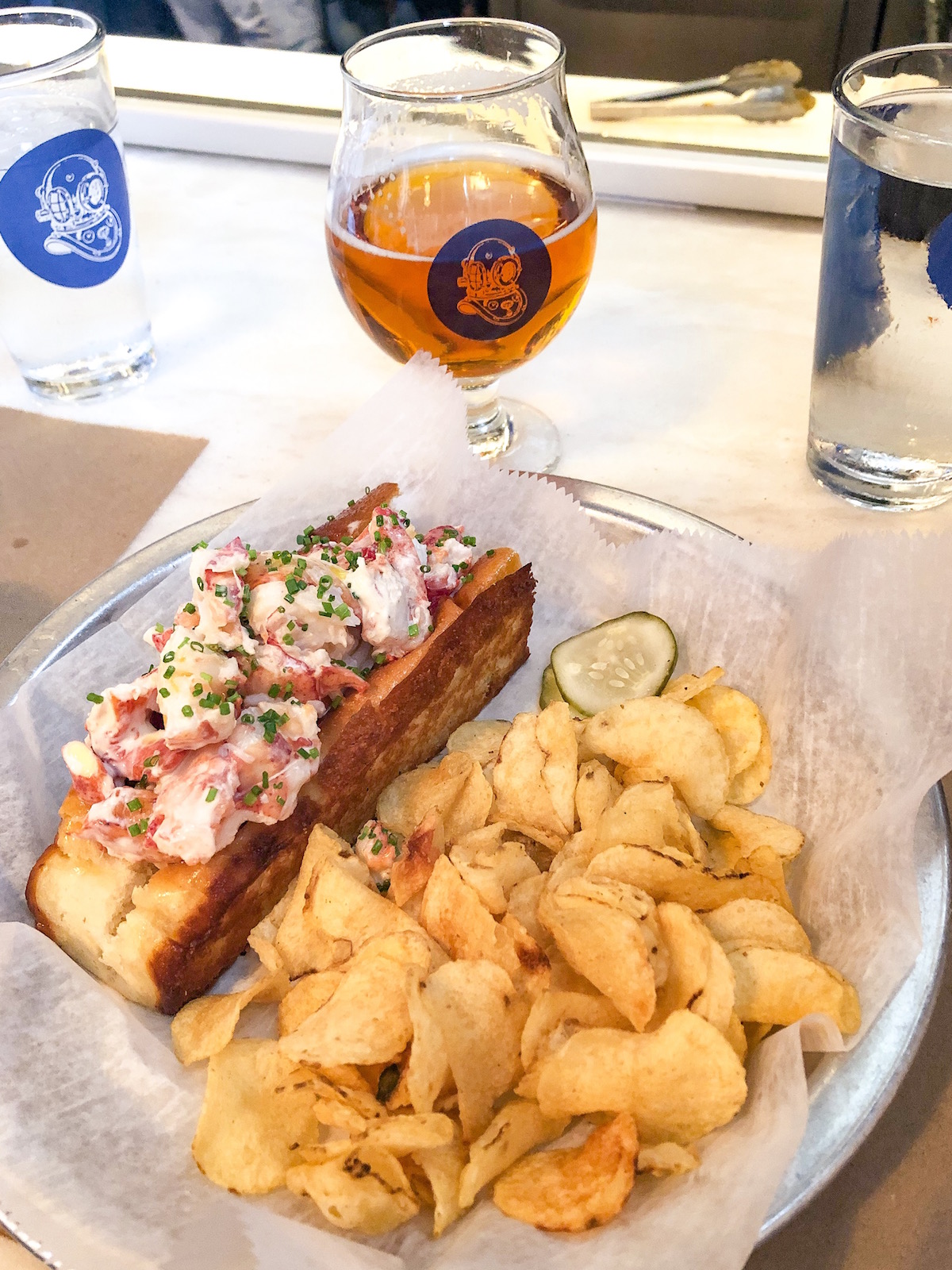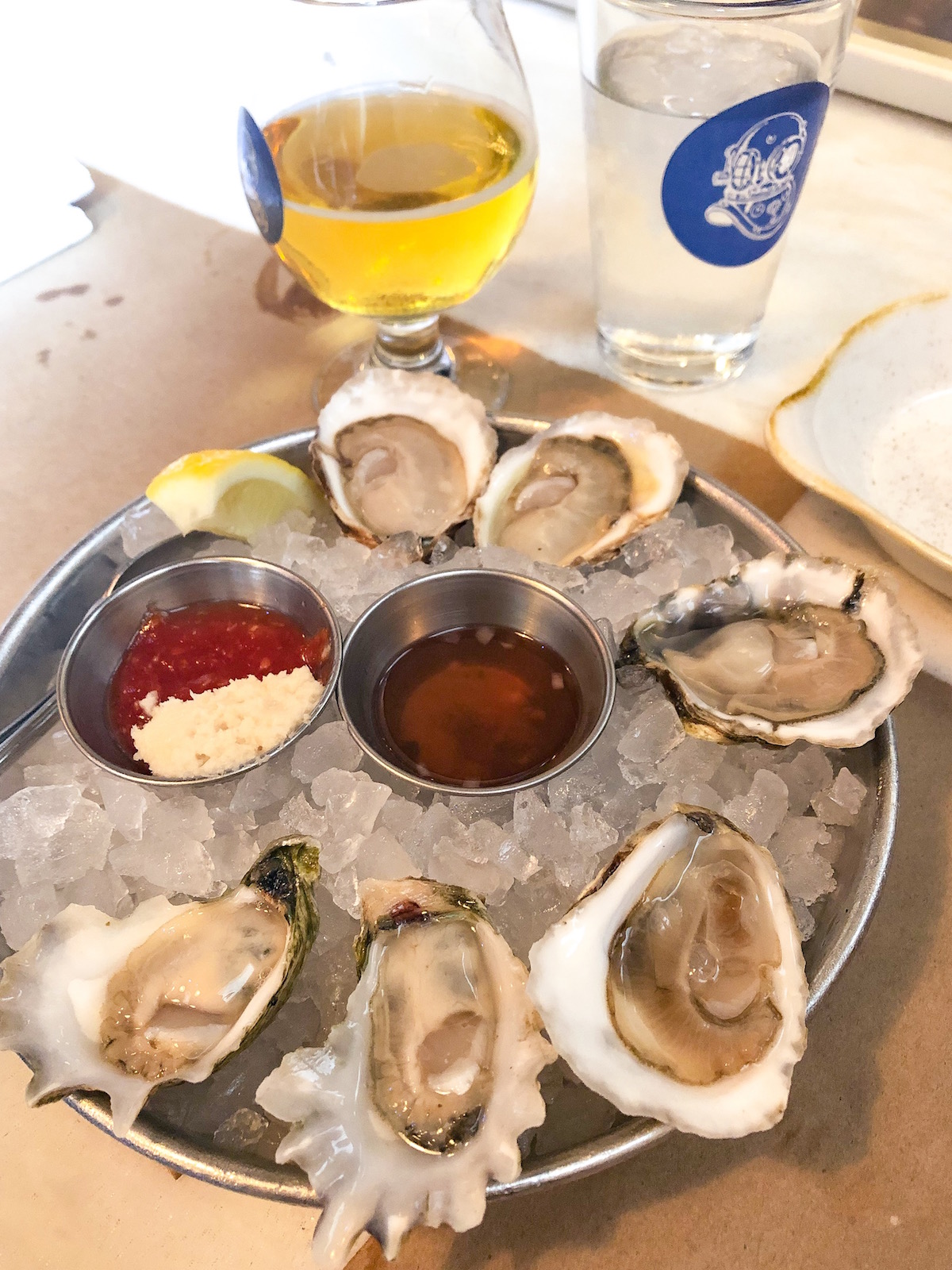 167 Raw– If you're looking for the freshest seafood in Charleston, Raw 167 is the place you need to go. It's a really small restaurant and the environment is super laid back and casual, but the food is top notch! Carter and I feasted on lobster rolls, oysters and local beer our first day in town and had to stop ourselves from going back the next day to the same thing again 😛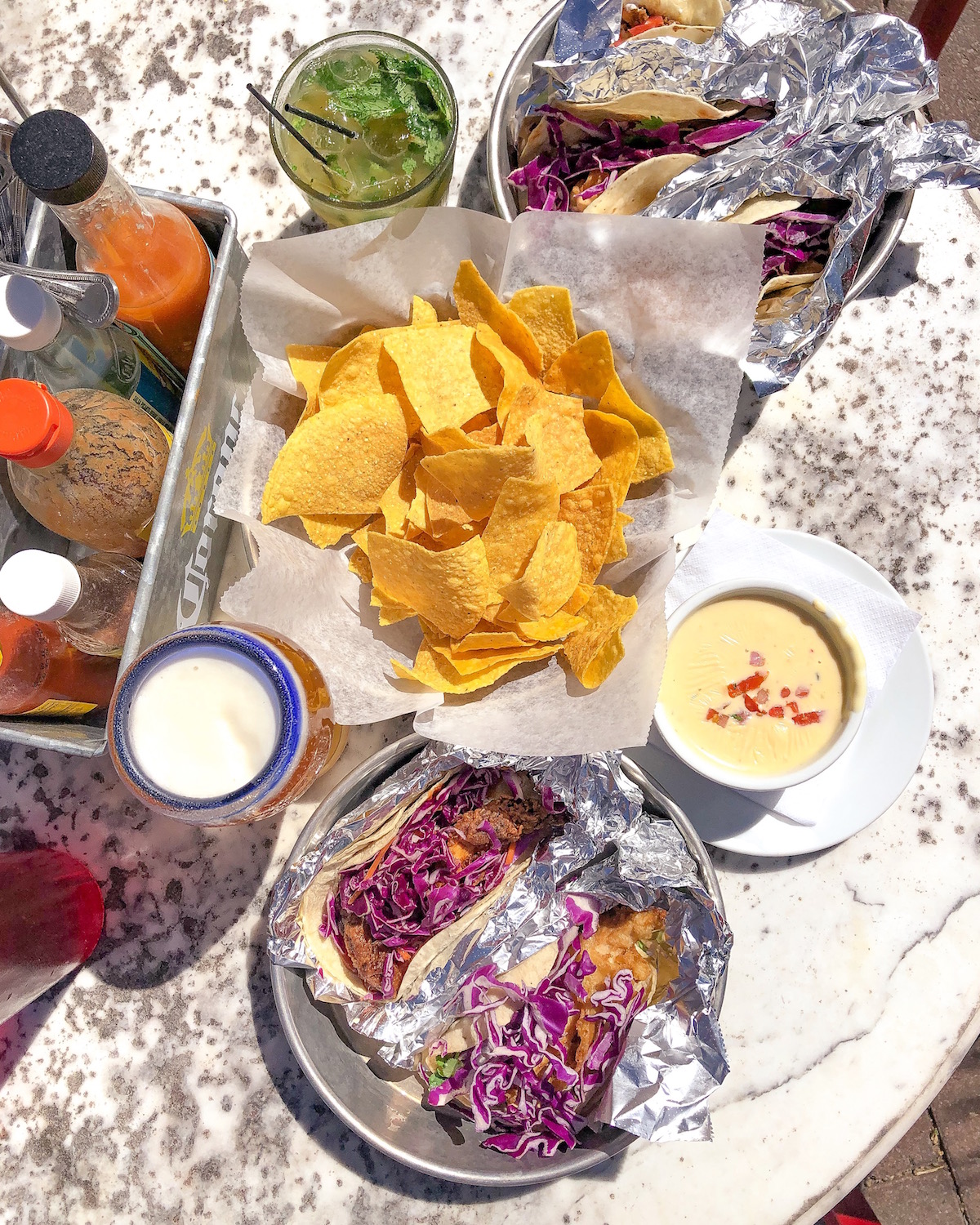 Taco Boy– Tacos, tacos and MORE TACOS. I've had so many people recommend Taco Boy to me over the years and it didn't disappoint! We took advantage of the gorgeous weather and had lunch one afternoon on the restaurant's large outdoor patio where I ordered the fried fish and chicken tacos with a side of queso and chips (obviously.) The restaurant had a huge bar too that I assume would be a really fun spot to go at night!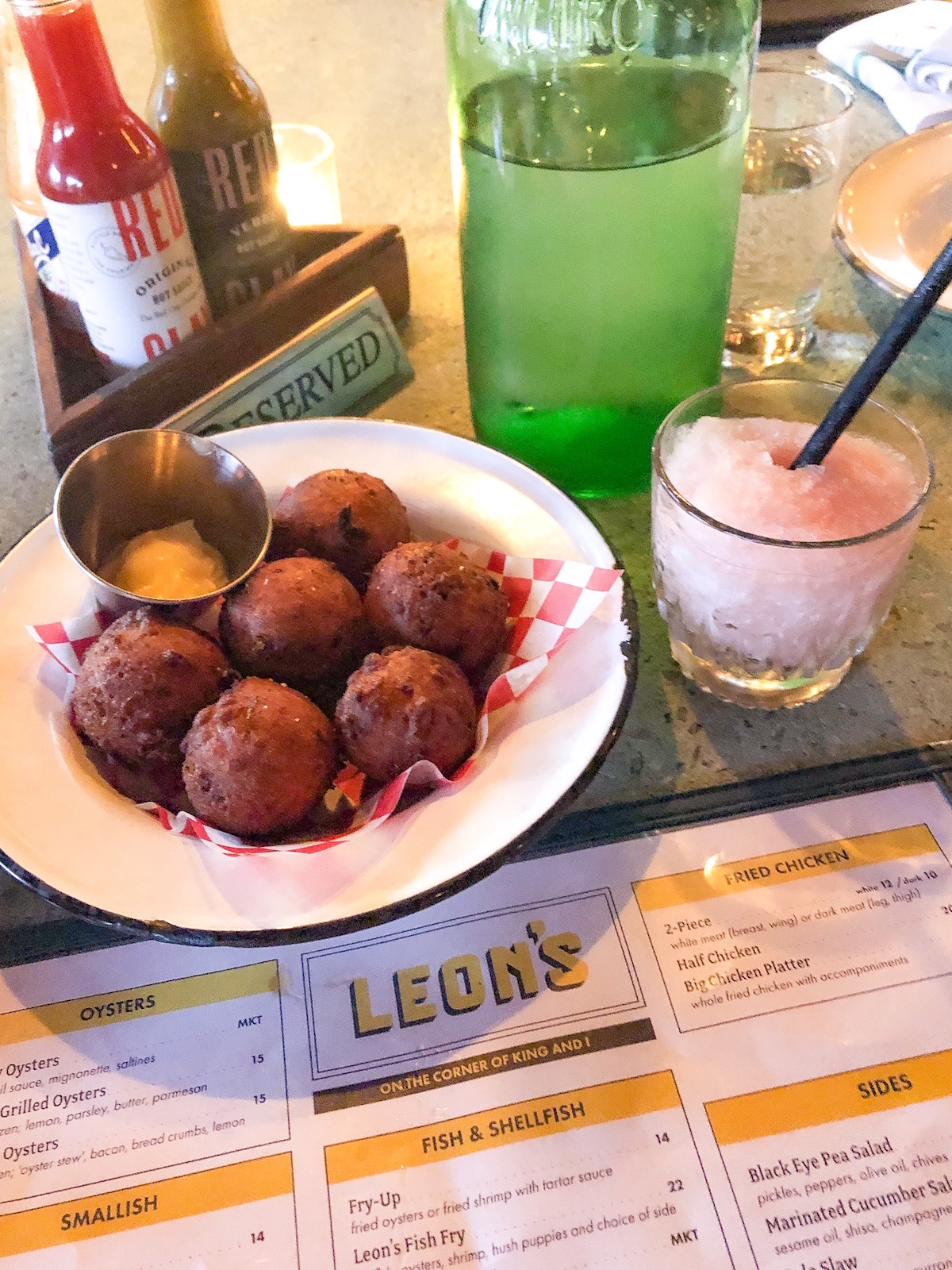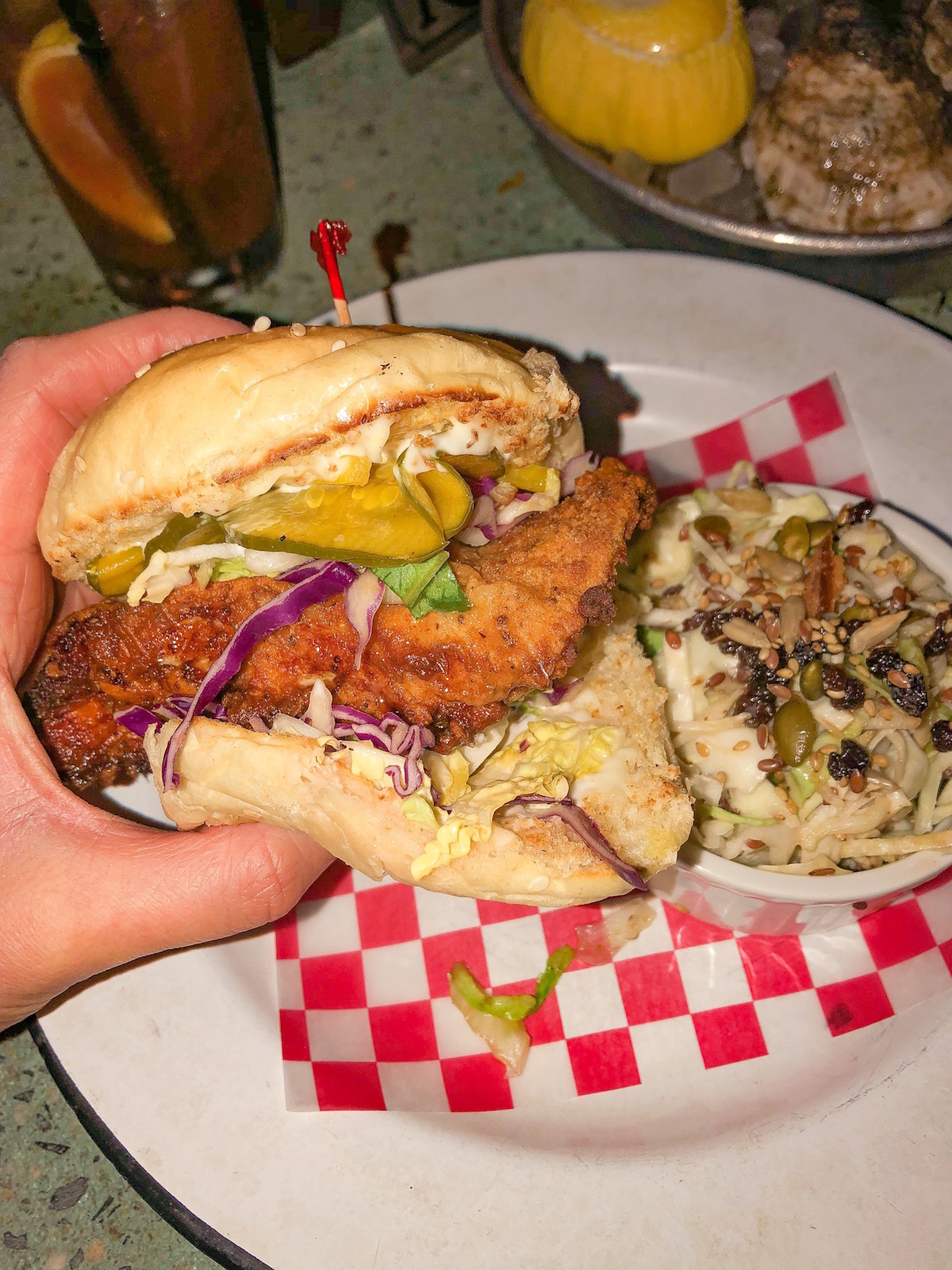 Leon's Oyster Shop– Clearly I had a thing for oysters… Leon's was a spot suggested to us by the Zero George concierge and it didn't disappoint. Loved the casual festive vibe and extensive menu filled with southern favorites like hush puppies and fried chicken sandwiches (supposedly the best in Charleston!) along with lots and lots of seafood.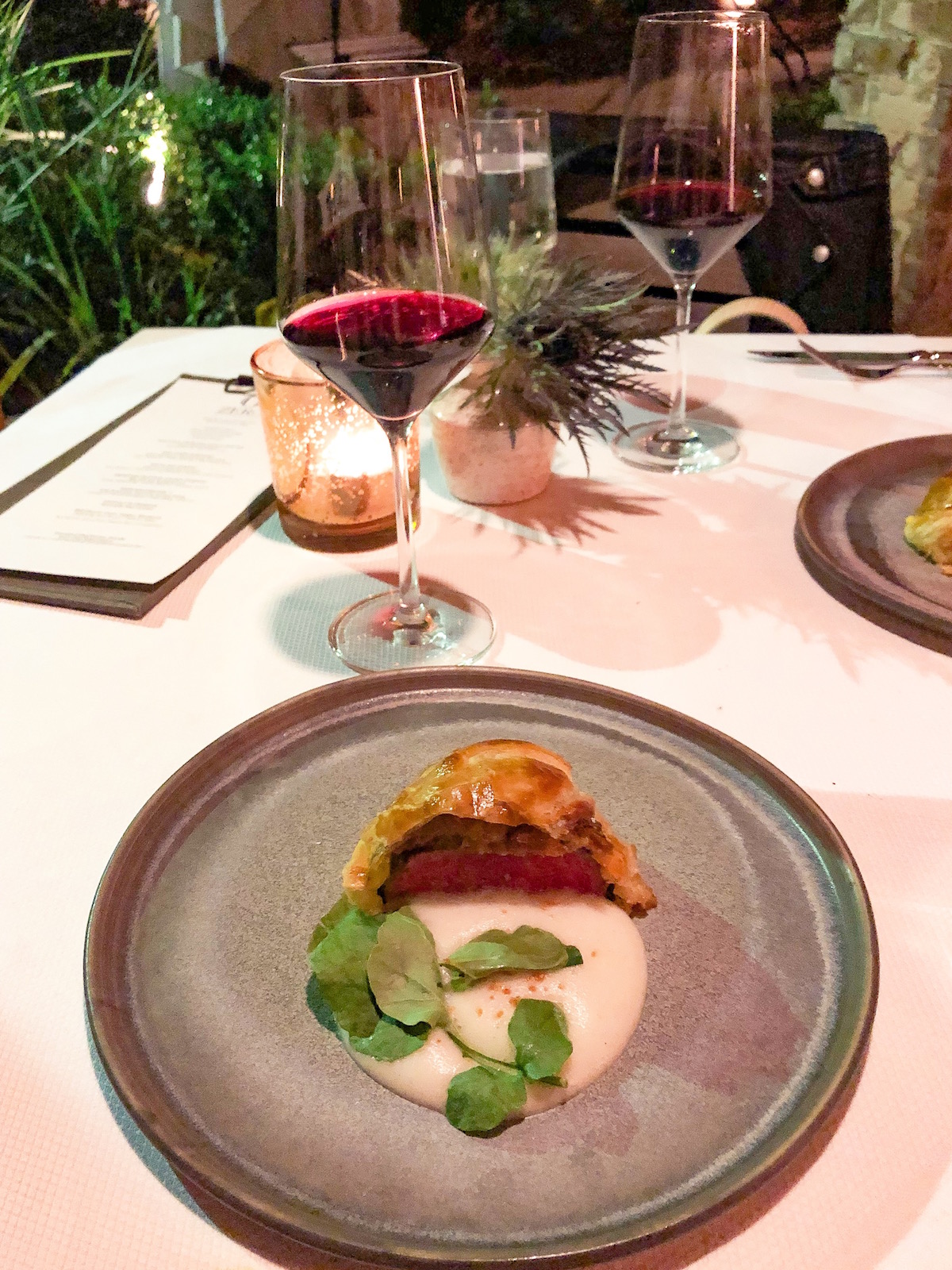 Zero Restaurant + Bar– If you're looking for a really special fine dining experience then I highly recommend heading to Zero Restaurant + Bar. Carter and I didn't have to head very far to our dinner here because it's conveniently located right inside the Zero George hotel. The restaurant features an ever-changing menu of contemporary American seasonal dishes from award-winning Executive Chef Vinson Petrillo. We were treated to a 6-course prix fixe feast which included beef wellington, oysters and shrimp toast, all complete with individual wine pairings. I remember the beginning of our meal much better than the end (#lightweight) but I DO know that we finished every single plate. 😛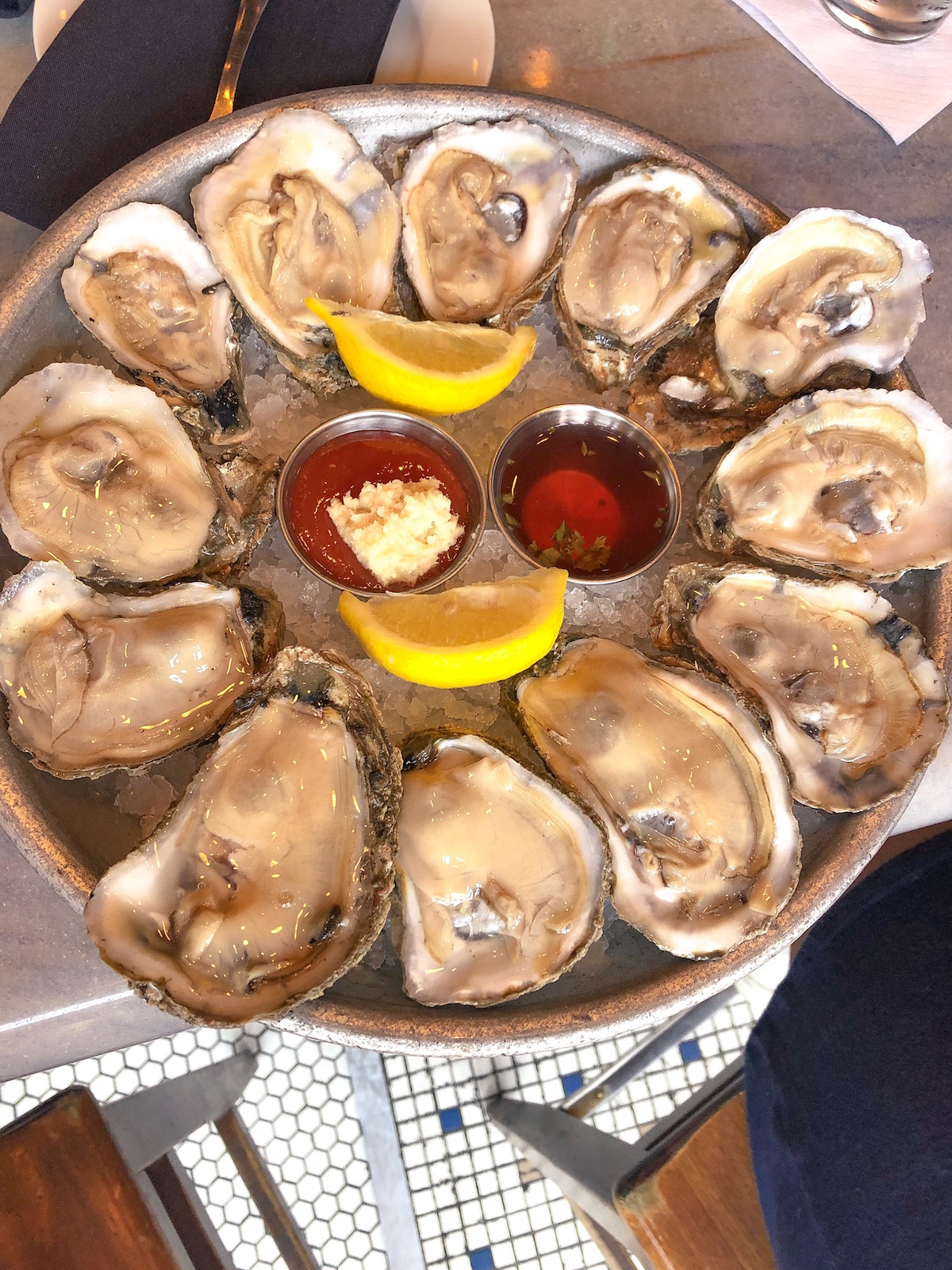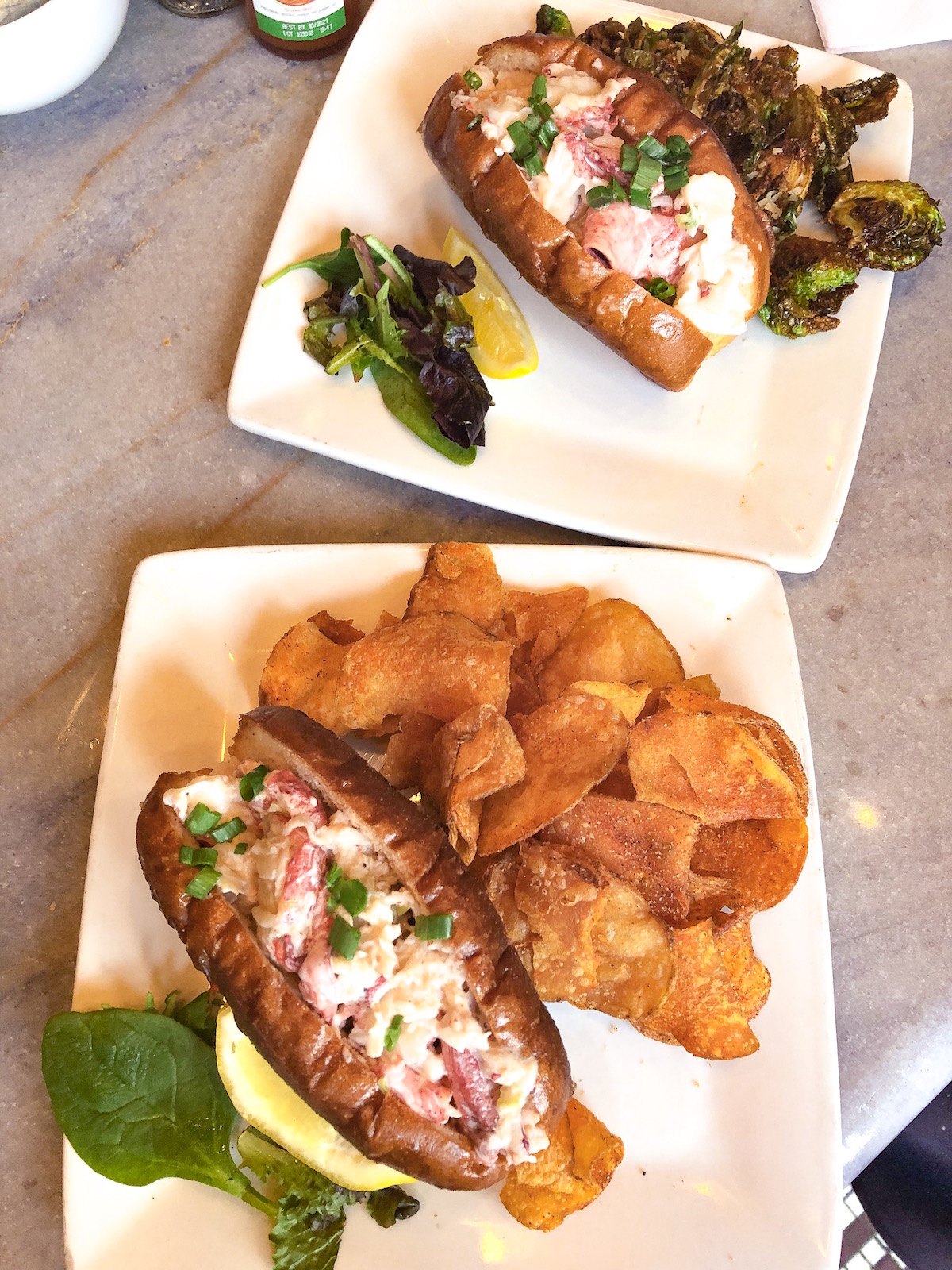 Pearlz Oyster Bar– Solid oyster bar and a great place to grab casual tavern food. We were looking for somewhere to have a quick lunch and Pearlz hit the spot! It's in a great location right downtown on East Bay street near the historic Charleston City Market. Perfect pitstop if you're exploring the city on foot!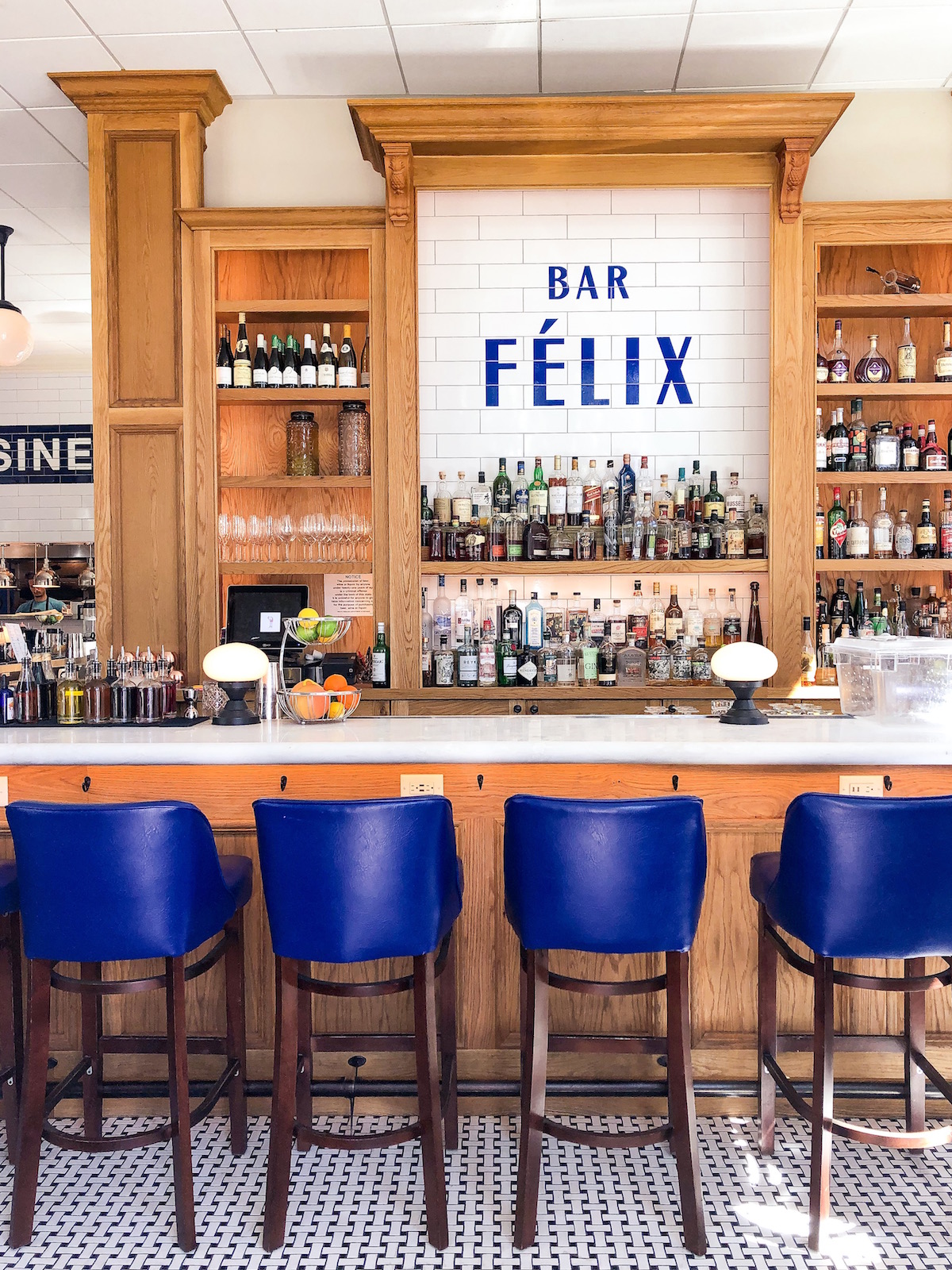 Felix Cocktails Et Cuisine– I had never heard of Felix, but as soon as I touched down in Charleston I immediately got a bunch of DMs telling me it was a place I couldn't miss. Felix is a semi-casual French restaurant and cocktail bar that specializes in small plates. I was immedaitely impressed by the gorgeous light-filled interior and extensive drink menu. We sadly only had time for one cocktail (I ordered something really yummy with Mezcal) but on my next trip I'd love to come back to eat!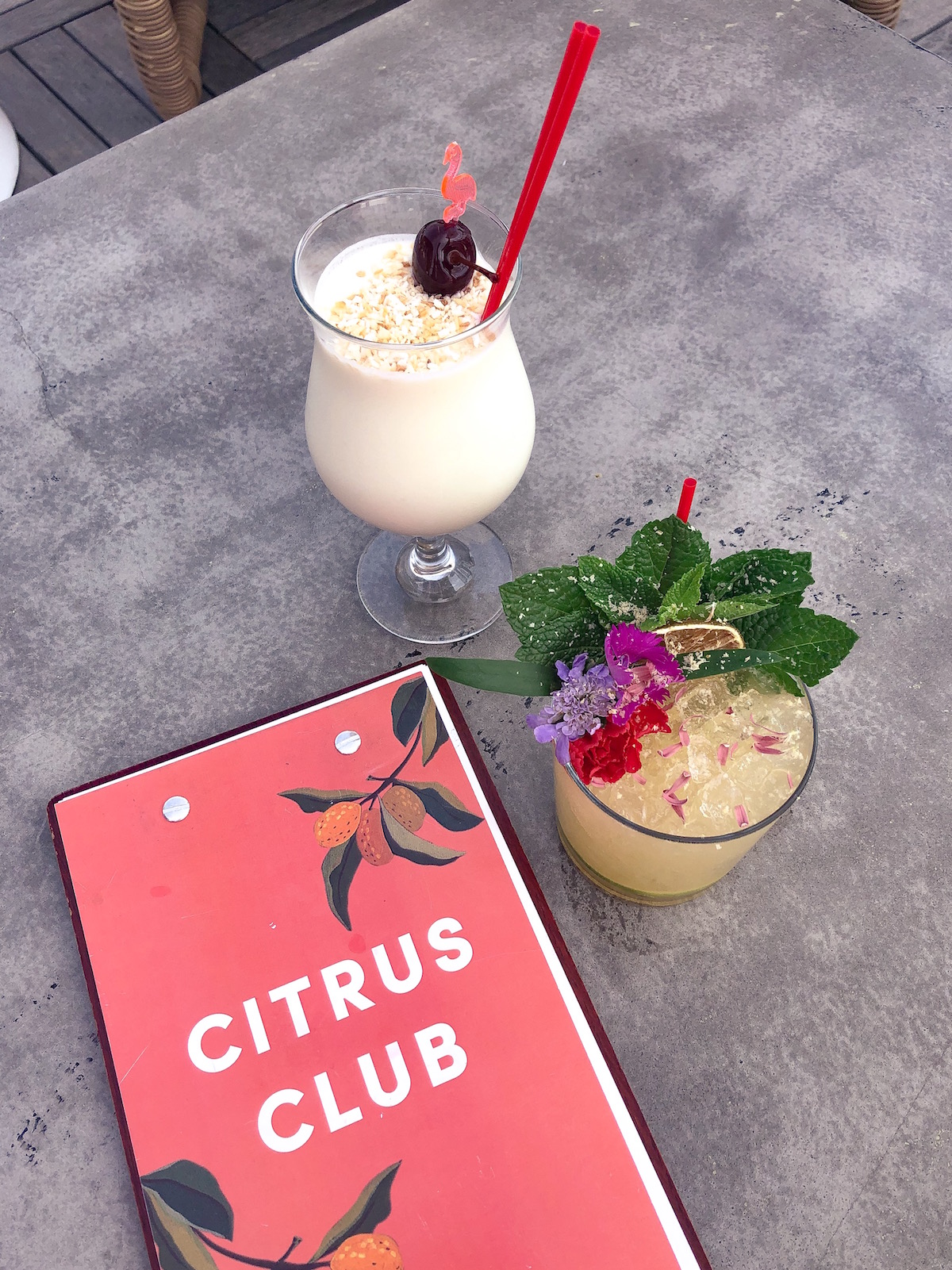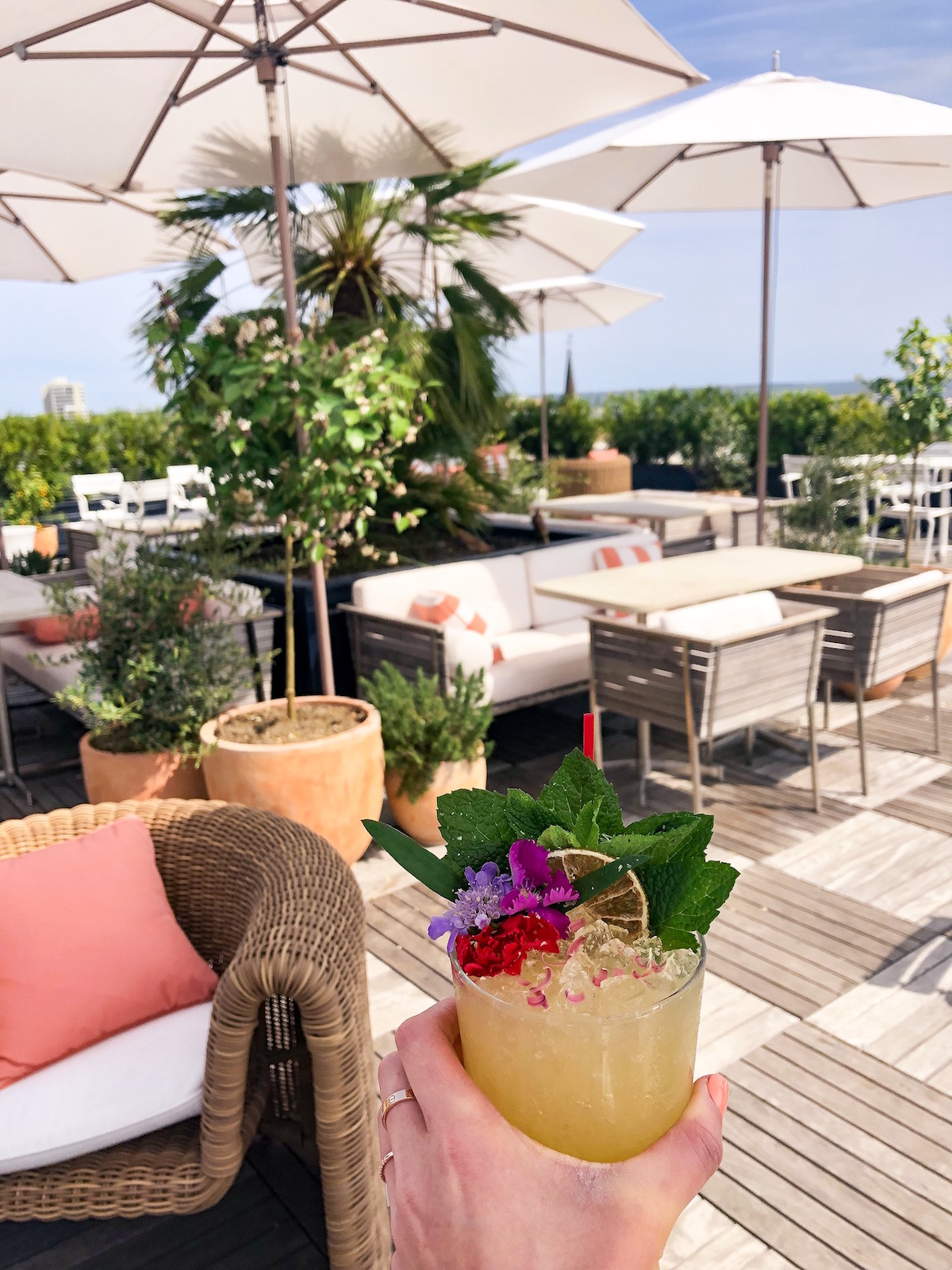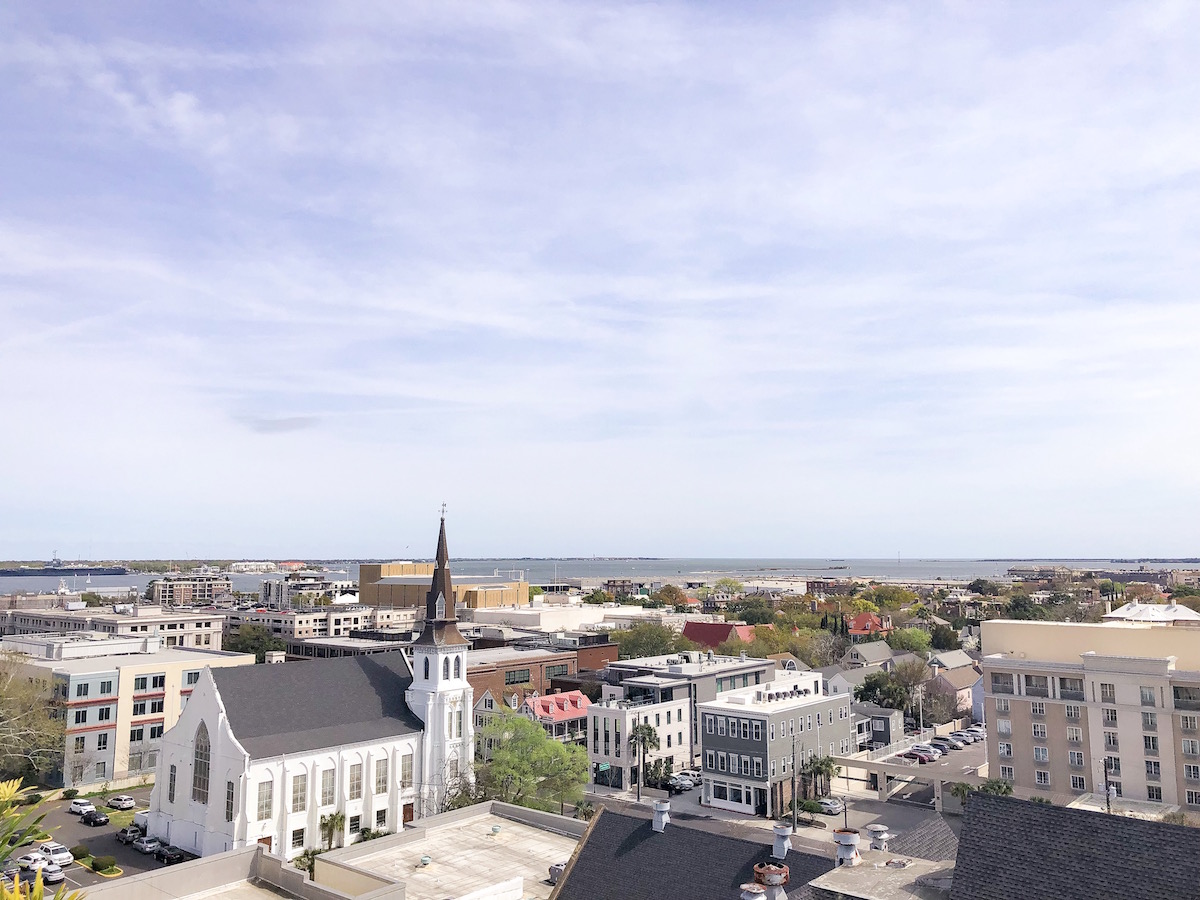 Citrus Club– A tropical-themed rooftop bar in Charleston? Count me in. The Citrus Club is the newly opened rooftop hotspot at The Dewberry. It's primarily reserved for hotel guests, but they do have a few reservations every day to can be booked by the public via Resy. We went on our last afternoon in town and had the best time enjoying Mai Tais (that were delicious as they were pretty) overlooking the entire city. It would be such a fun place to go with a group of friends!!!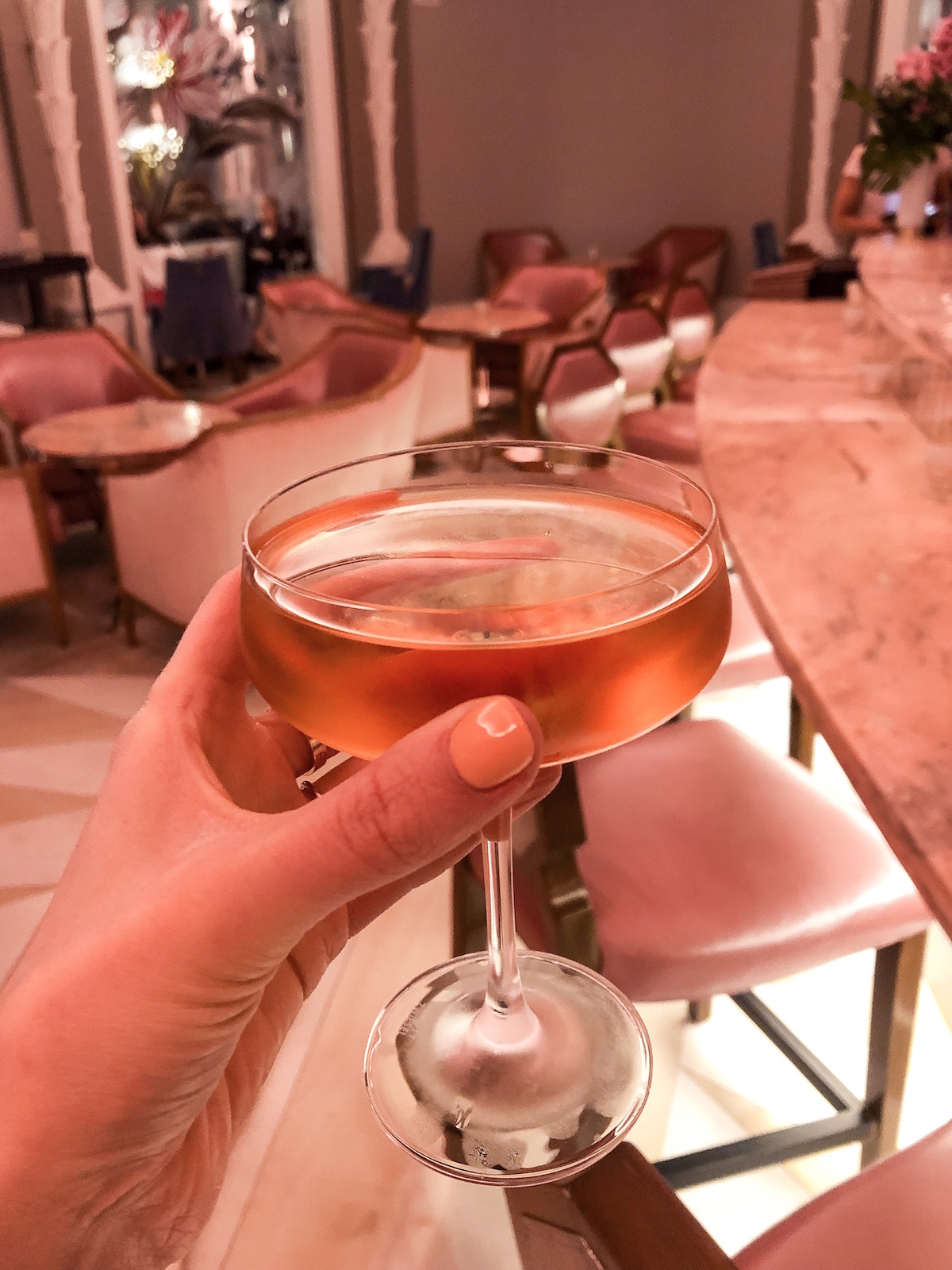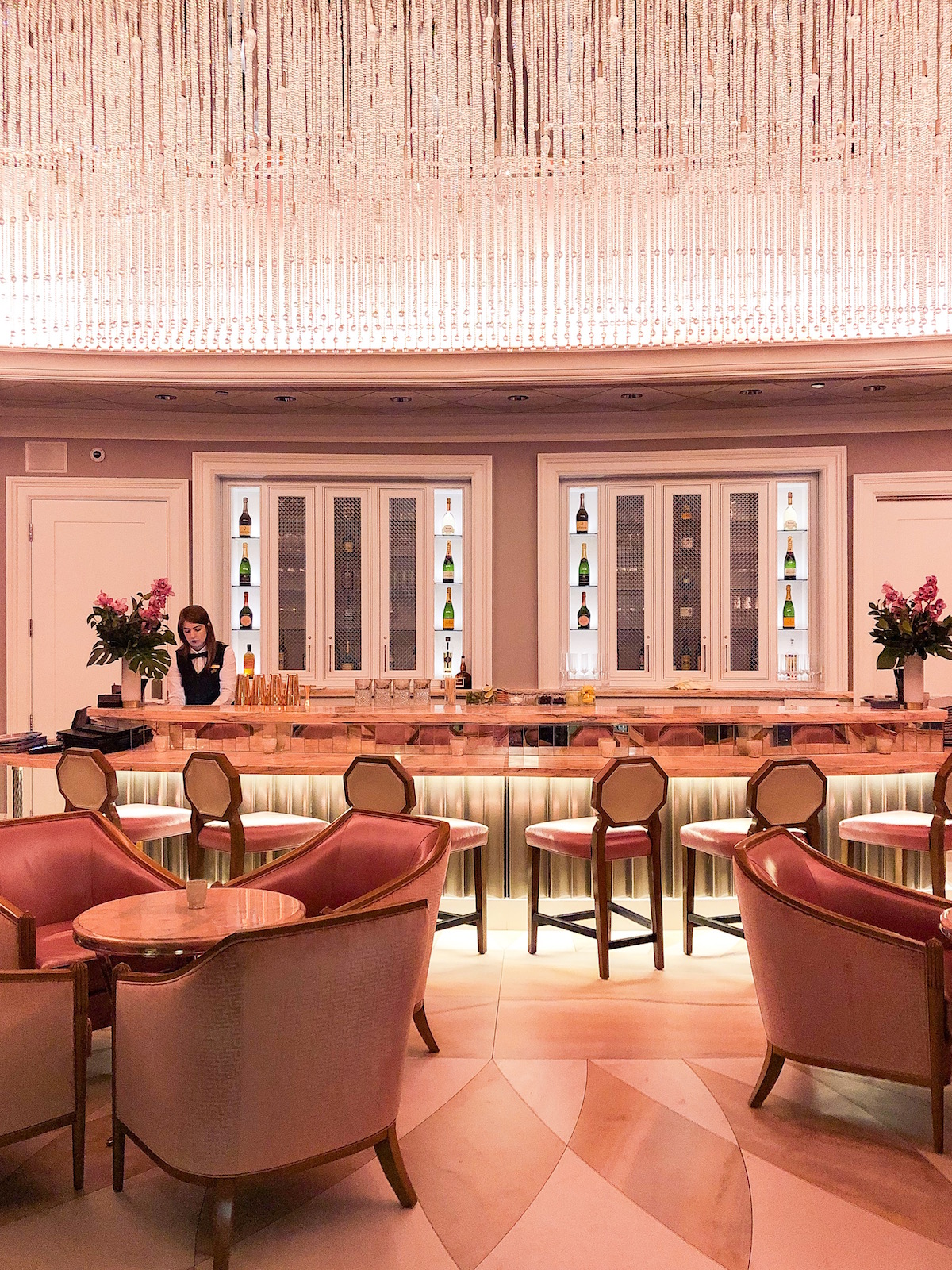 Camellias at Hotel Bennett– If rosé or champagne is your drink of choice then this bar was made for you. It's hard to miss Camellias once you enter the lobby of the Hotel Bennett. It's an all-pink champagne bar that serves an extensive menu of you guessed it: champagne and wine. The drinks were pricey, but I definitely think it's still a spot worth checking out for a fancy pre-dinner drink or special occasion.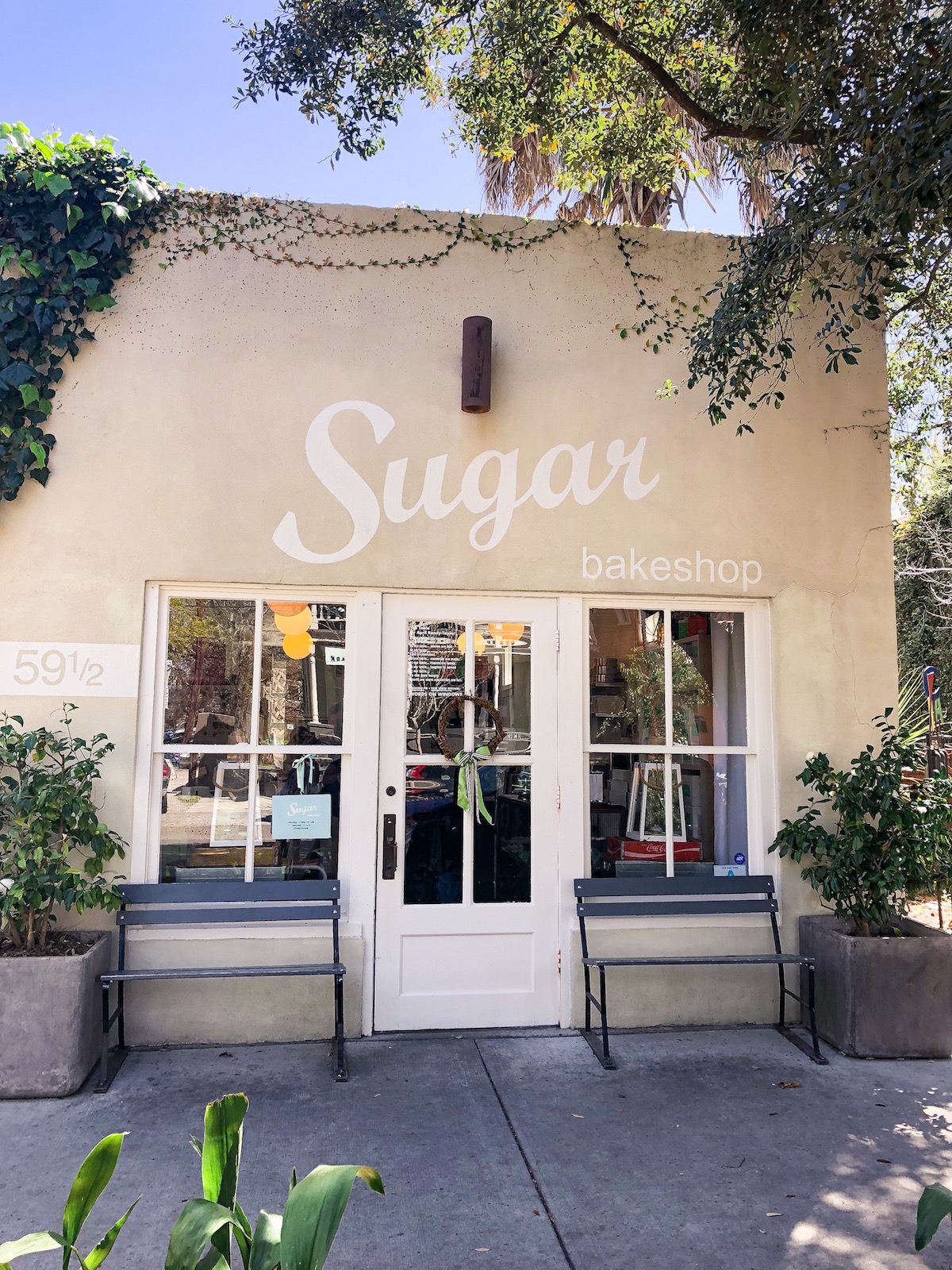 Sugar Bakeshop– On all my previous trips I'd neglected checking out the sweets scene (too busy stuffing myself with oysters) but I told myself that this time I wasn't allowed to leave until I'd visited one bakery. It wasn't too hard to follow this demand once I heard about Sugar Bakeshop. Obviously I went for a chocolate cupcake, but the cookies and pies were tempting as well!
WHAT I WORE
If you've been keeping up with my Instagram recently it probably looks like I took a two week trip to Charleston based on all the outfits I've been posting. Confession: I 100% took advantage of the beautiful weather and shamelessly packed way more than I needed. Don't judge! Here are the deets for a few of my favorite looks from the trip 🙂
OUTFIT DETAILS // Yellow Jumpsuit (avail in 3 colors & under $60!) | Ankle Strap Sandals (under $100!) | Woven Straw Circle Tote | Sunglasses | Michele Watch | David Yurman Bracelets | Kendra Scott Cuff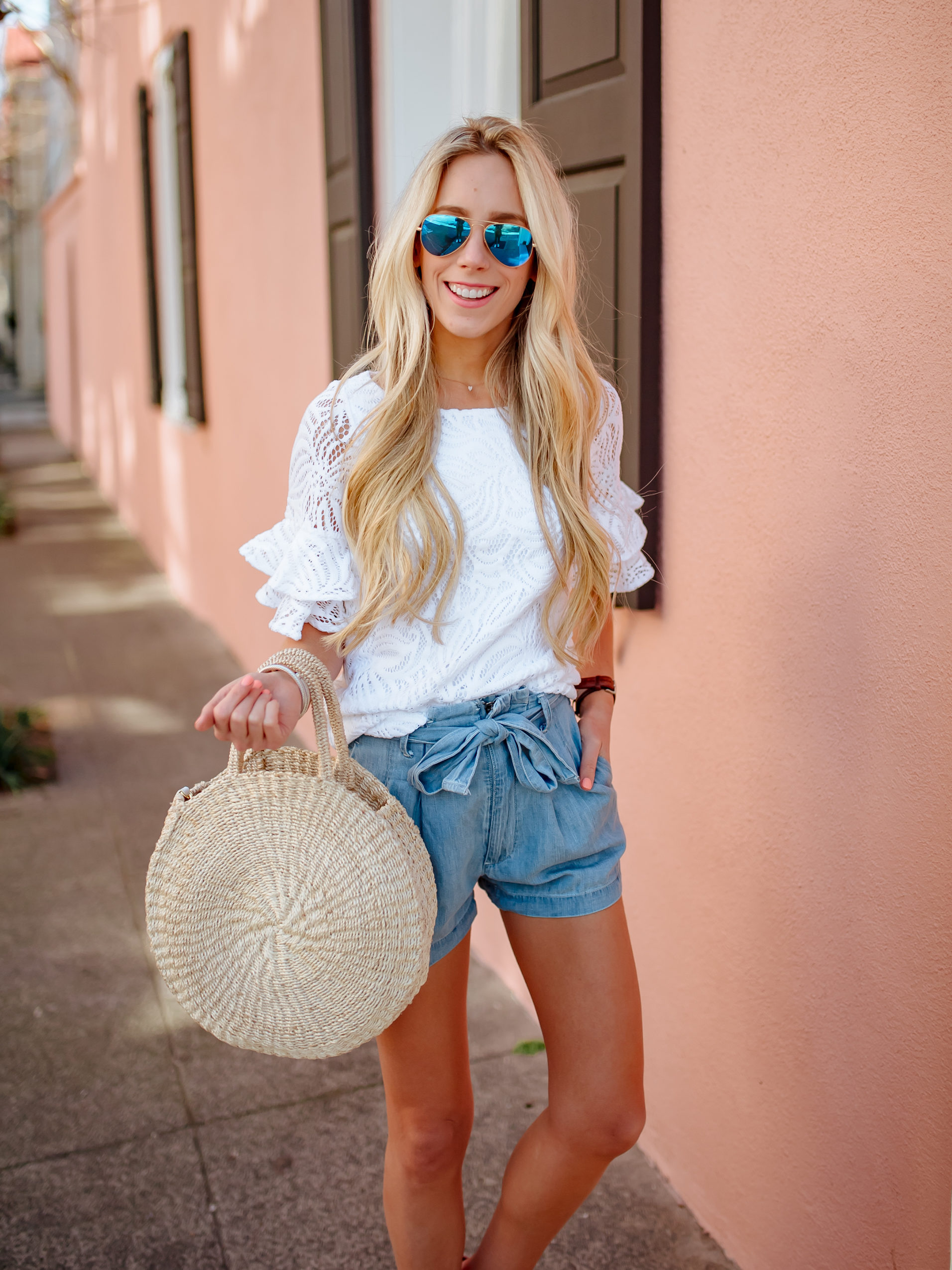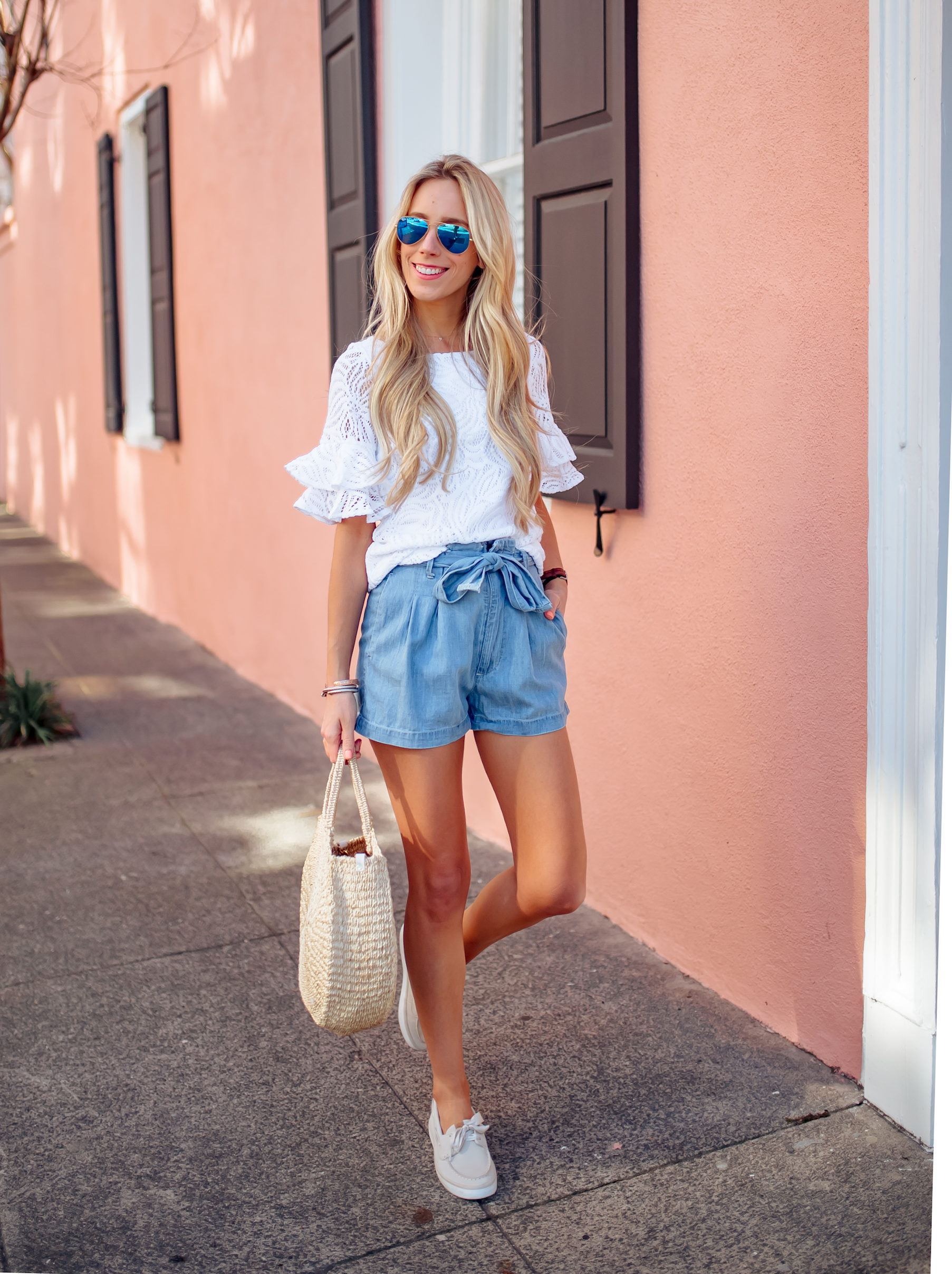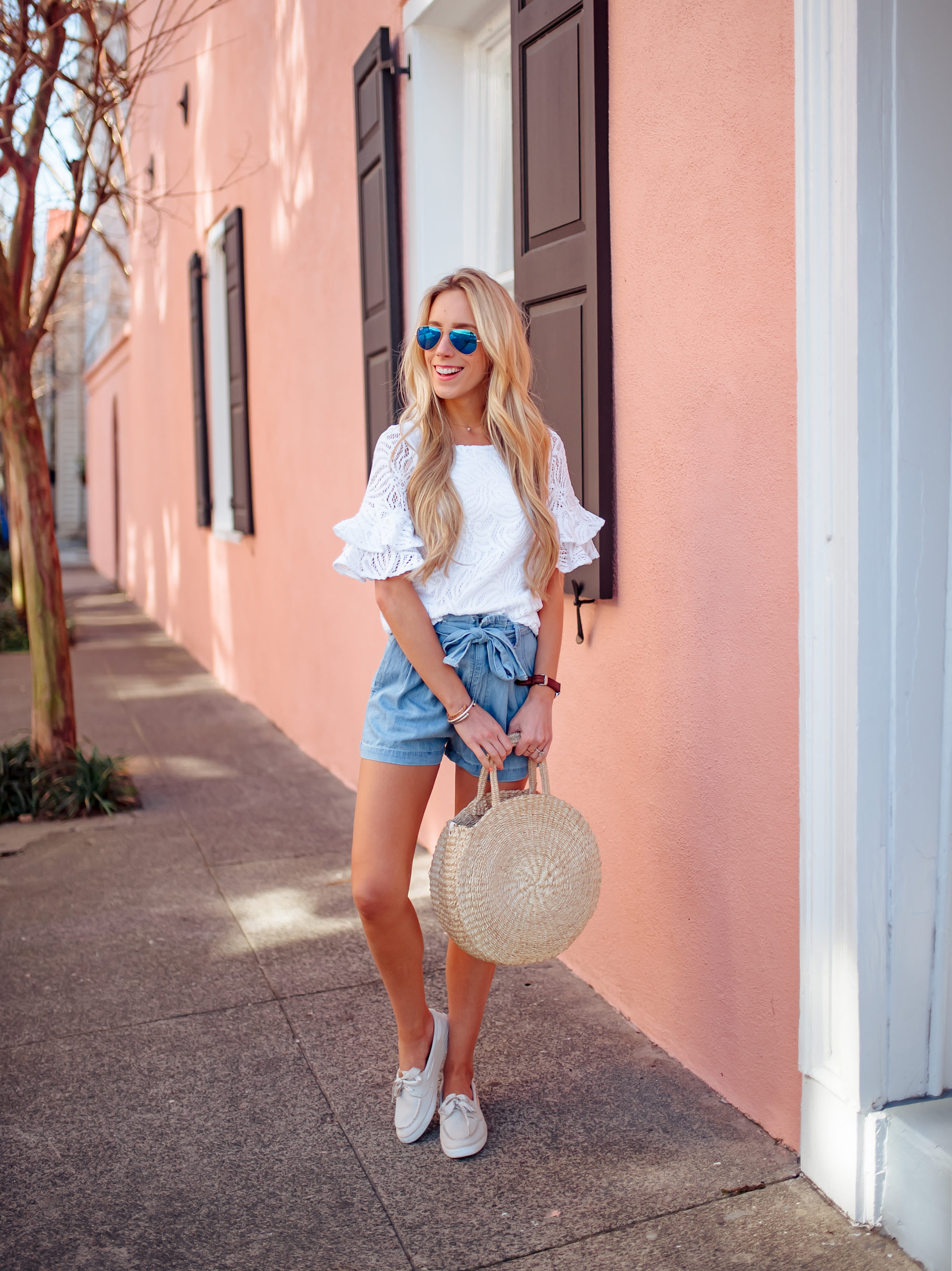 OUTFIT DETAILS // Lilly Pulitzer Top c/o | Chambray Shorts | Sperry Boat Shoes c/o | Woven Straw Circle Tote | Aviators | David Yurman Bracelets | Kendra Scott Cuff | Similar Watch | Michele Watch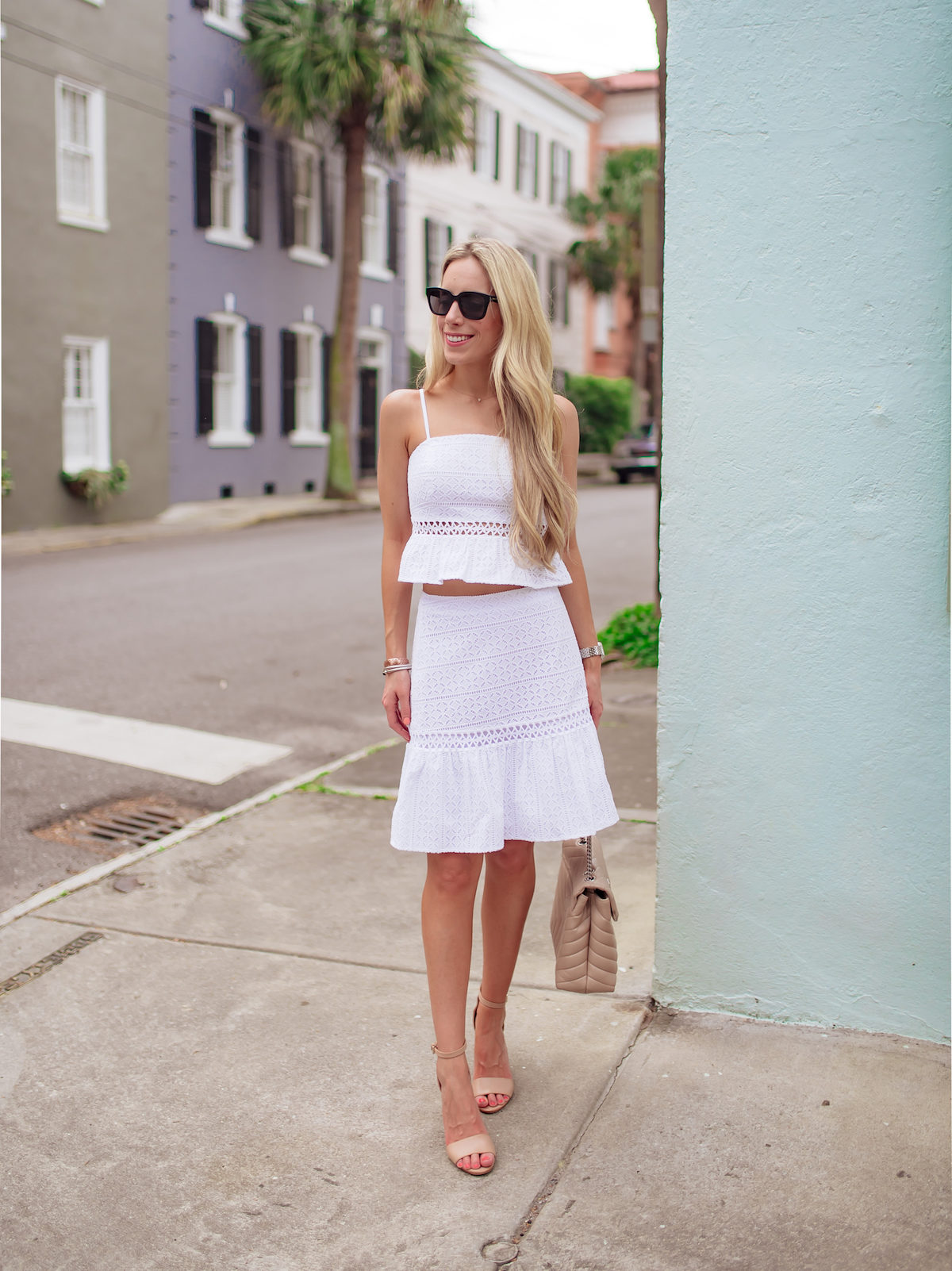 OUTFIT DETAILS // Lilly Pulitzer Top & Skirt Set | Ankle Strap Sandals (under $100!) | Saint Laurent Bag | Sunglasses | Michele Watch | David Yurman Bracelets | Kendra Scott Cuff
OUTFIT DETAILS // Stripe Shorts | Knit Tank | Lilly Pulitzer Button Up Tunic | Woven Straw Circle Tote | Sunglasses | Michele Watch | David Yurman Bracelets | Kendra Scott Cuff
- Katie