Sydney and I had the best girls' getaway to Charleston last week. I can't believe it had been almost two years since the last time I was there! I was so so bummed to leave. Nick and I had planned to go in September for my birthday, but sadly had to cancel our stay due to hurricane season. Needless to say a trip was way overdue and this one did not disappoint!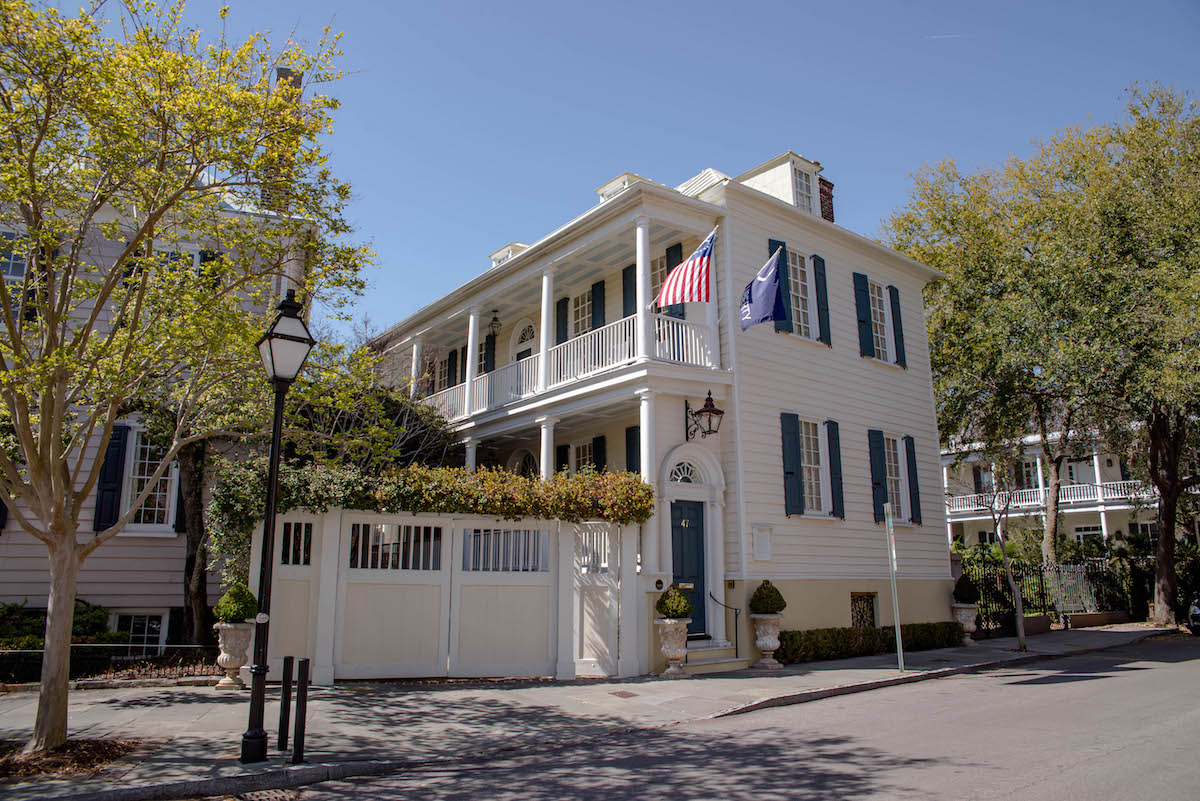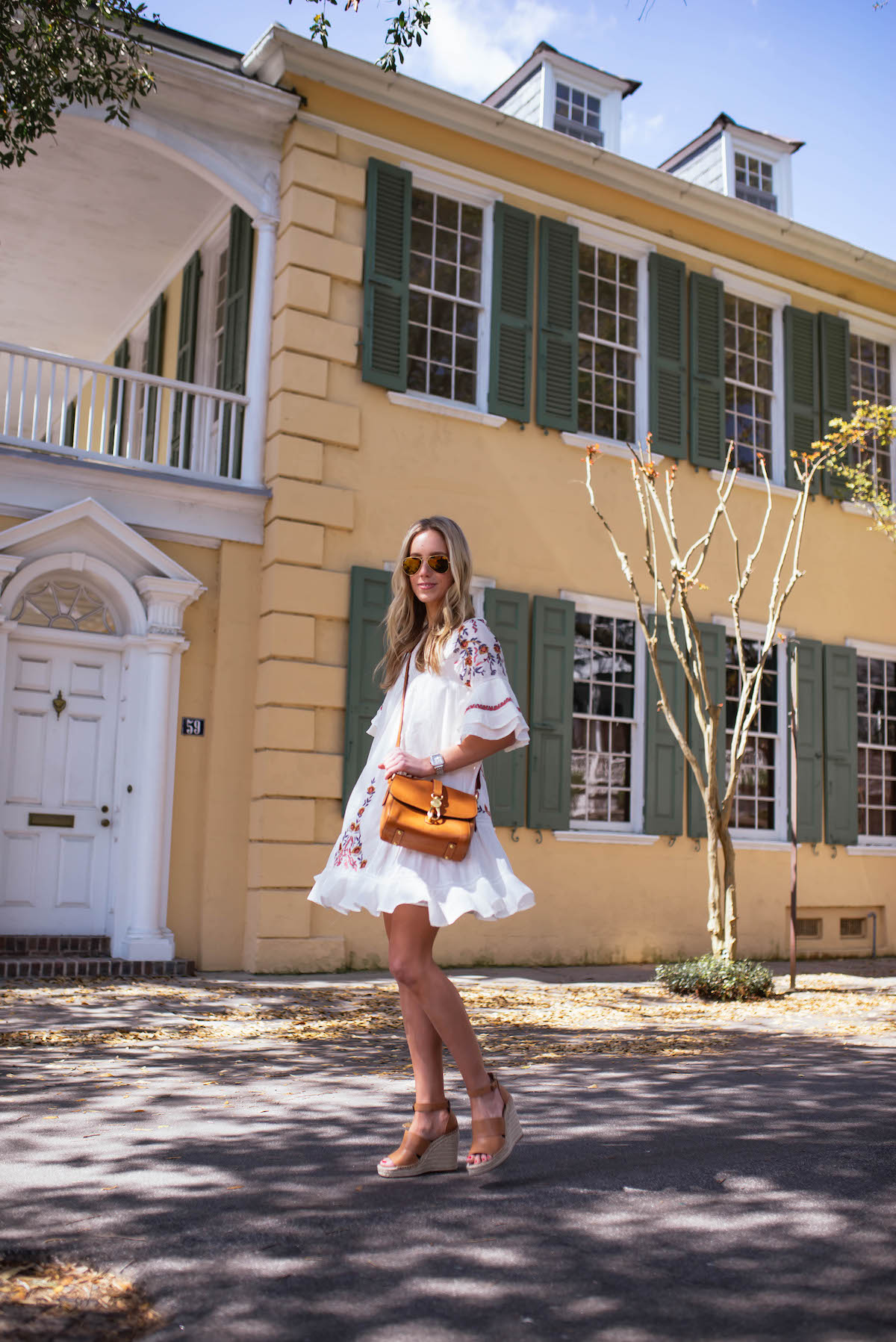 Free People Dress | Dooney & Bourke Bag | Wedge Sandals | Michele Watch | Aviators
New York winters are no fun so I'd highly recommend Charleston is you're looking for an easy escape. There are tons of direct flights from the tri-state area and the flight itself is only about an hour and 40 minutes long. So simple! I got a lot of messages asking me about the weather (it was sunny and in the 60s.) I probably packed clothing that was a little too aggressive for the moderate pre-spring temps but I had a light Barbour jacket with me so I was totally fine. Just make sure you check the weather before packing because the week before our trip it hit 80 degrees!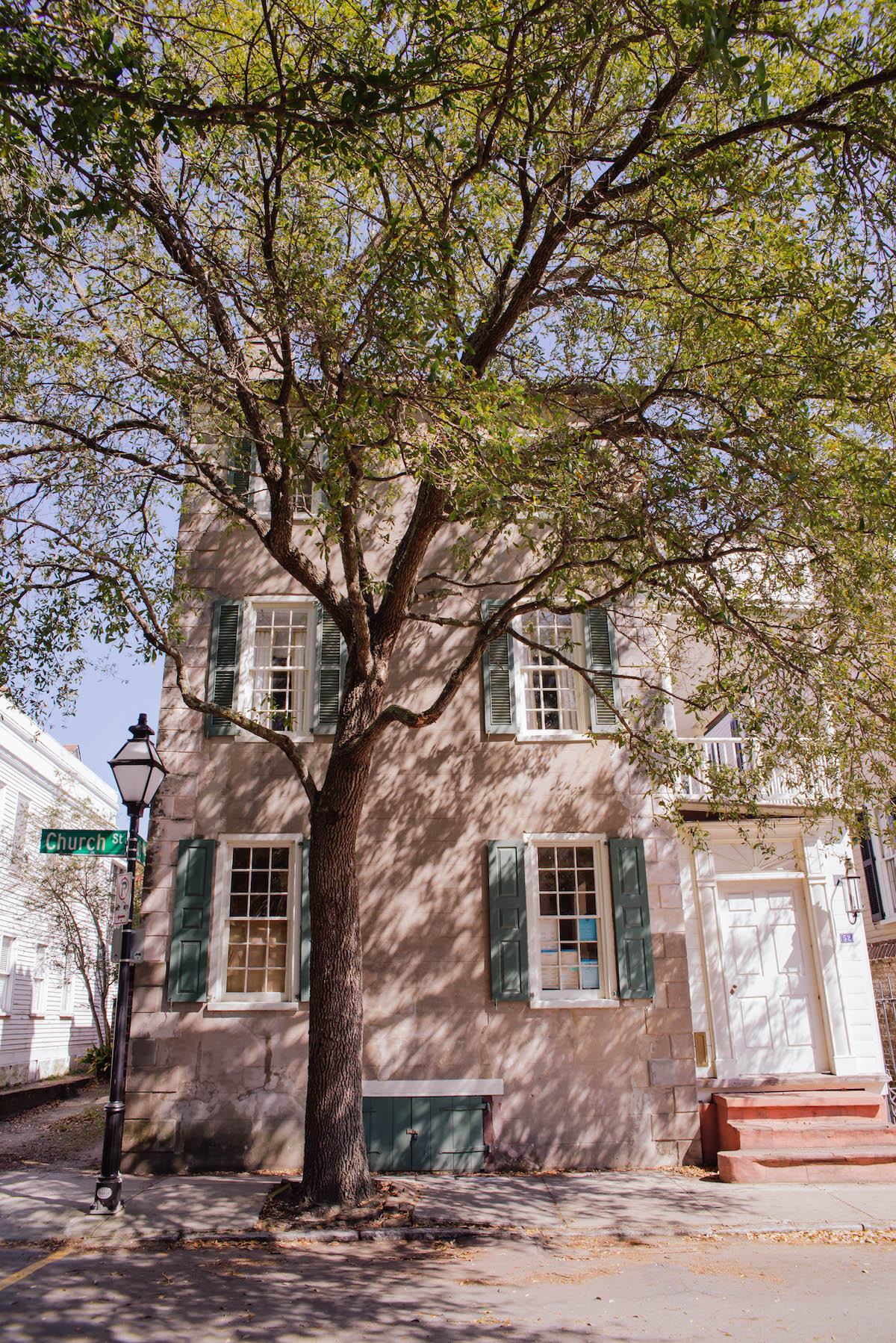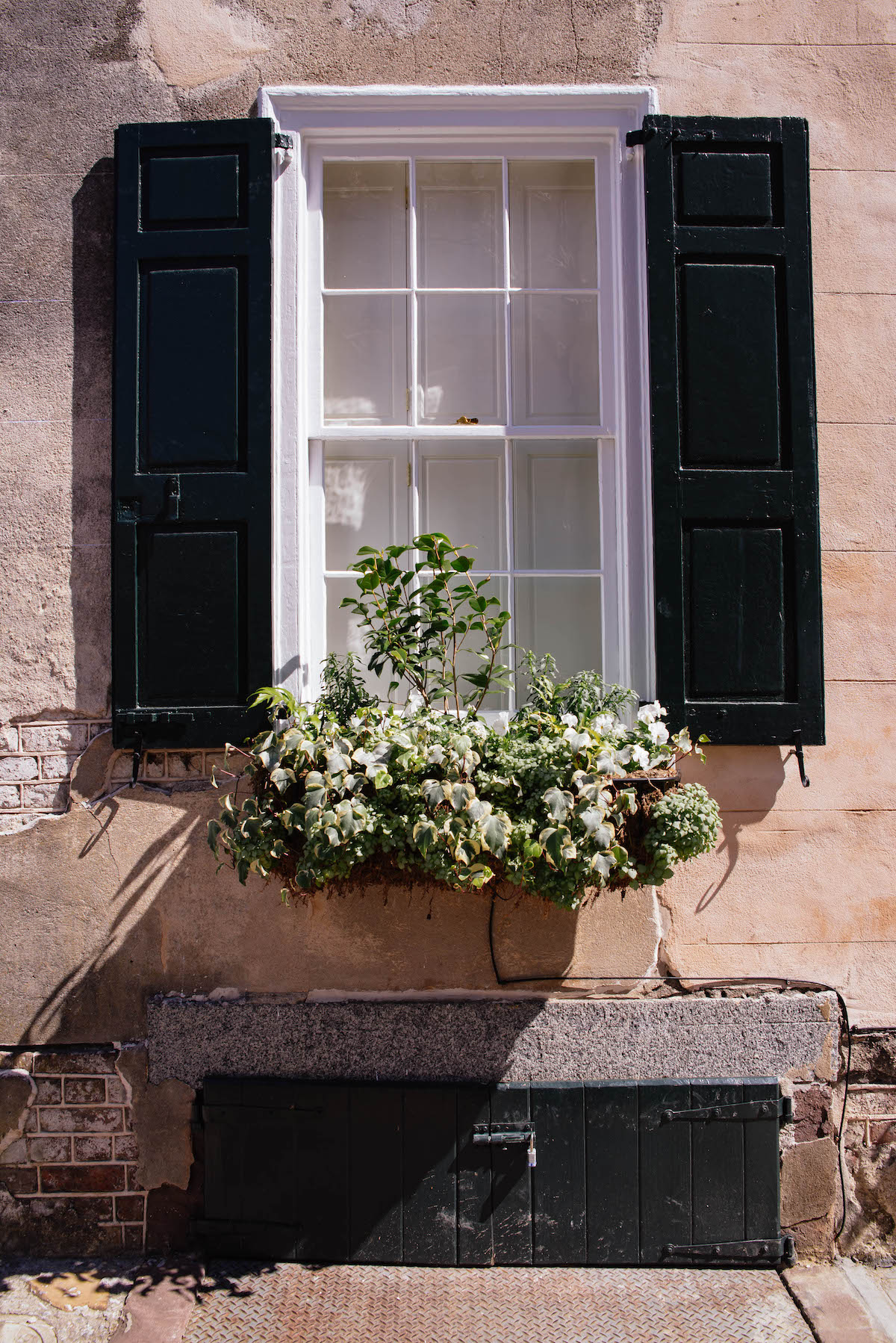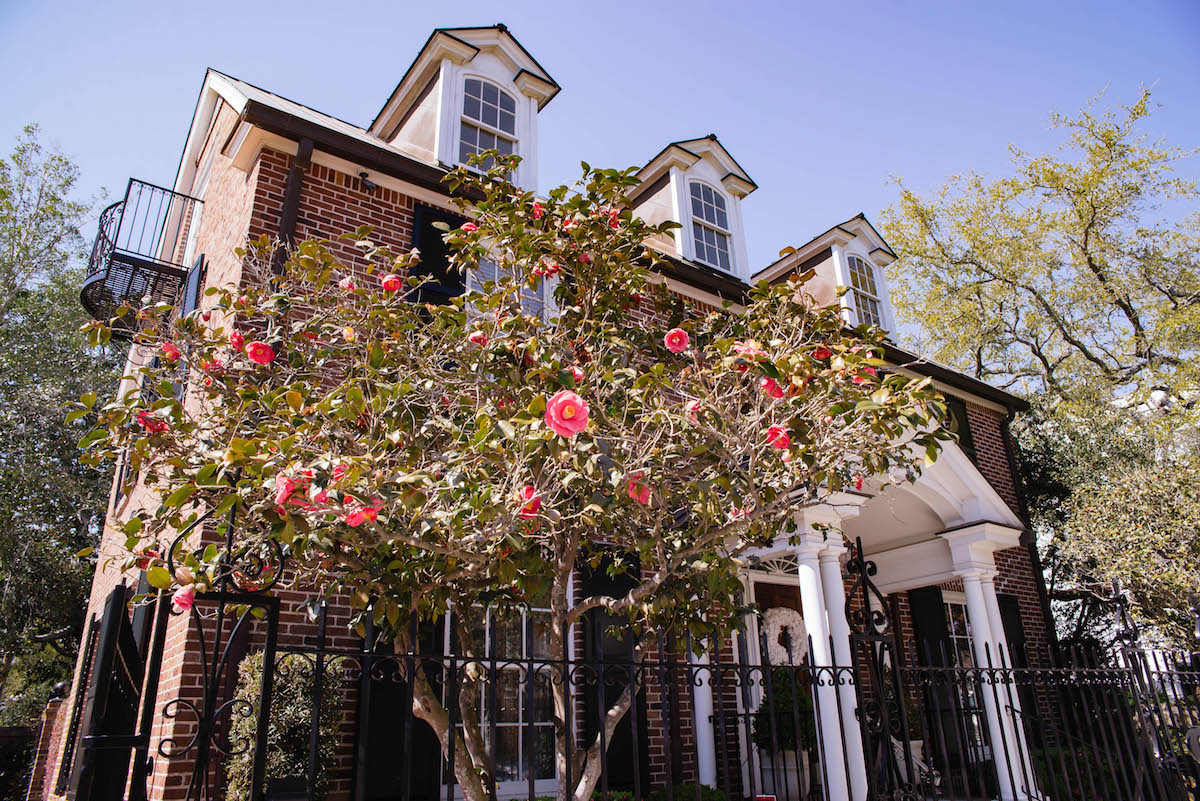 hotel
We absolutely loved our stay at the Belmond Charleston Place. The Belmond has all the bells and whistles of a large luxury hotel (spa, fitness center, concierge, restaurants, valet, etc.) yet still maintains the refined charm you'd expect from a downtown Charleston hotel.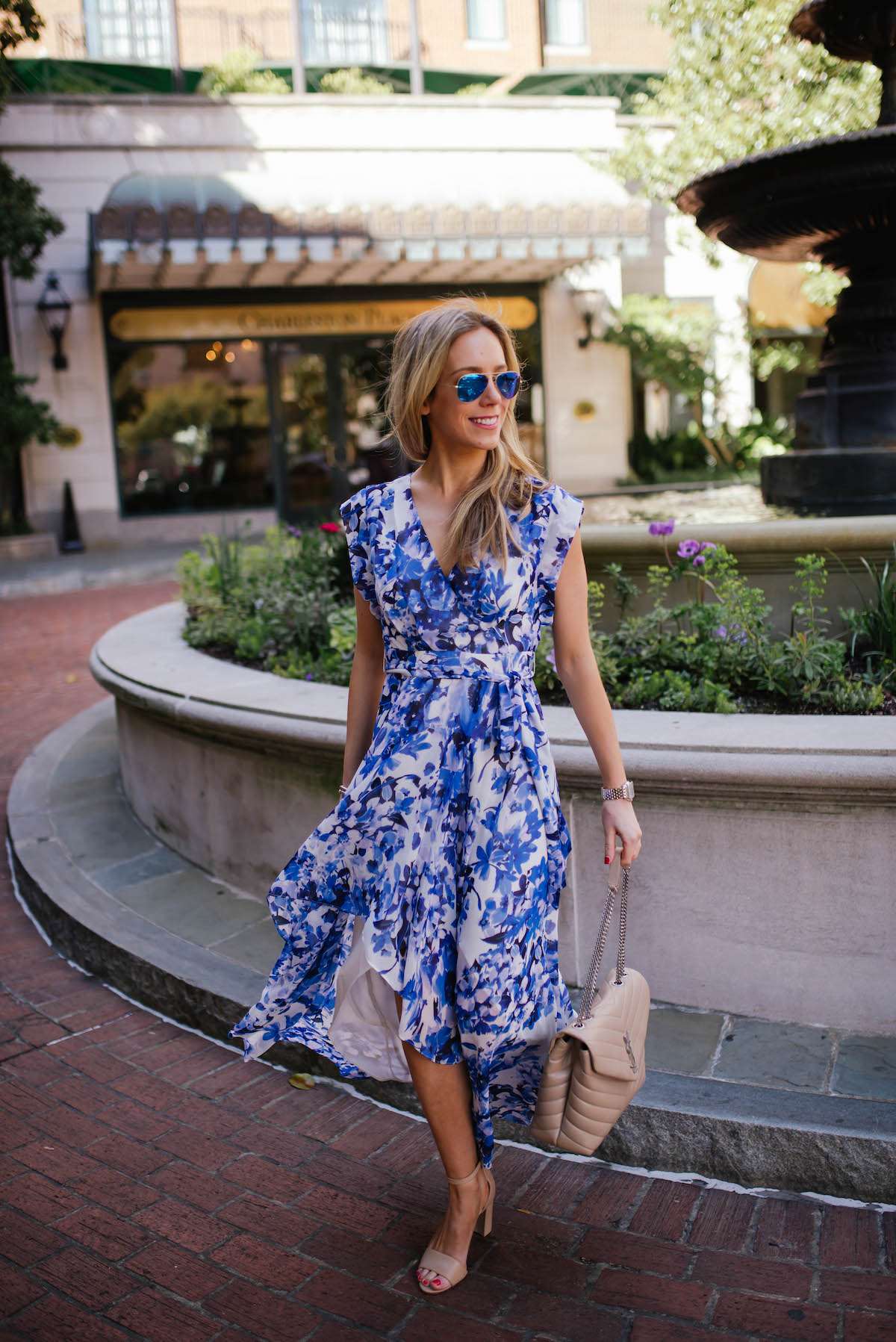 Eliza J Dress c/o | Saint Laurent Bag | Sandals | Aviators | Michele Watch | David Yurman Bracelets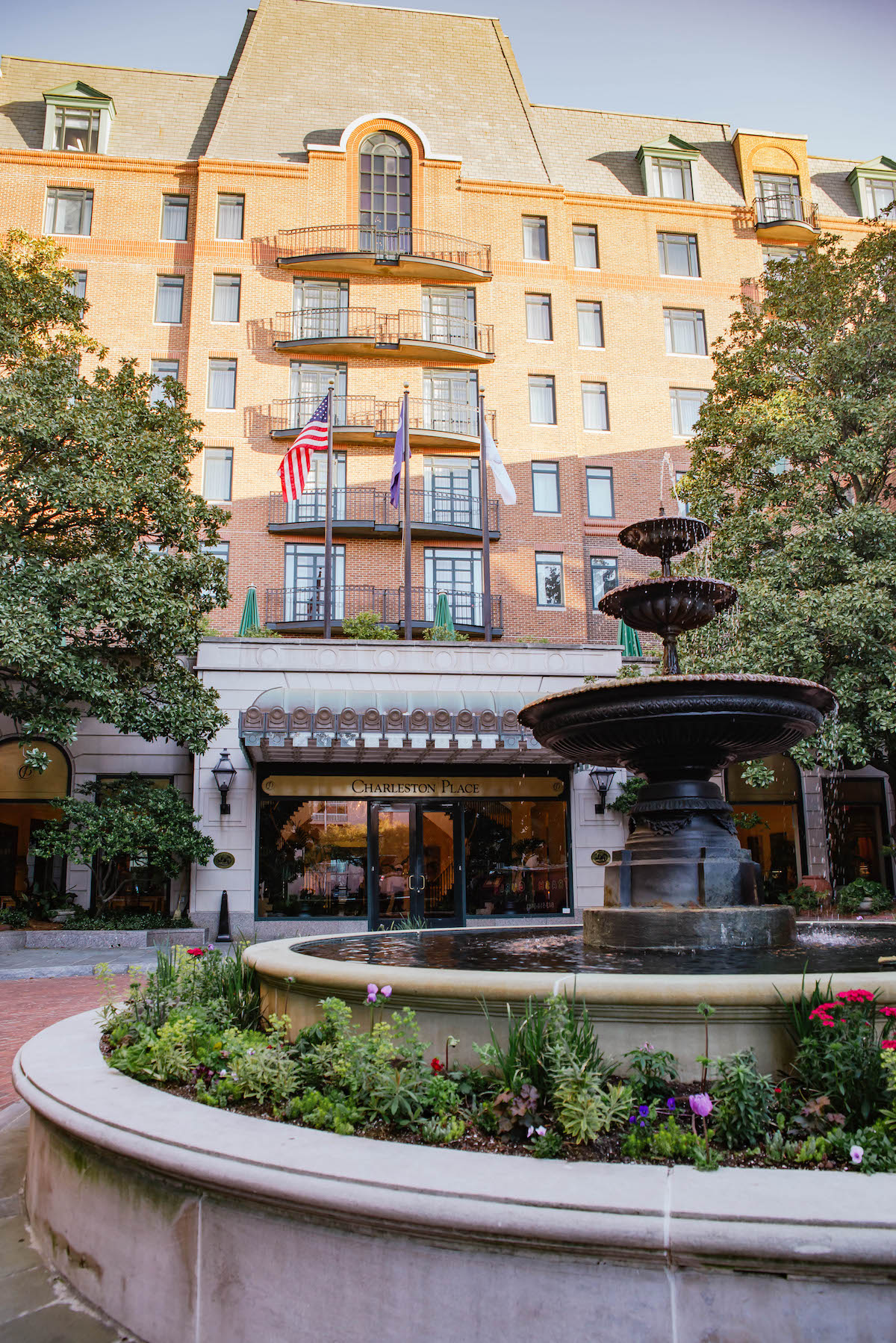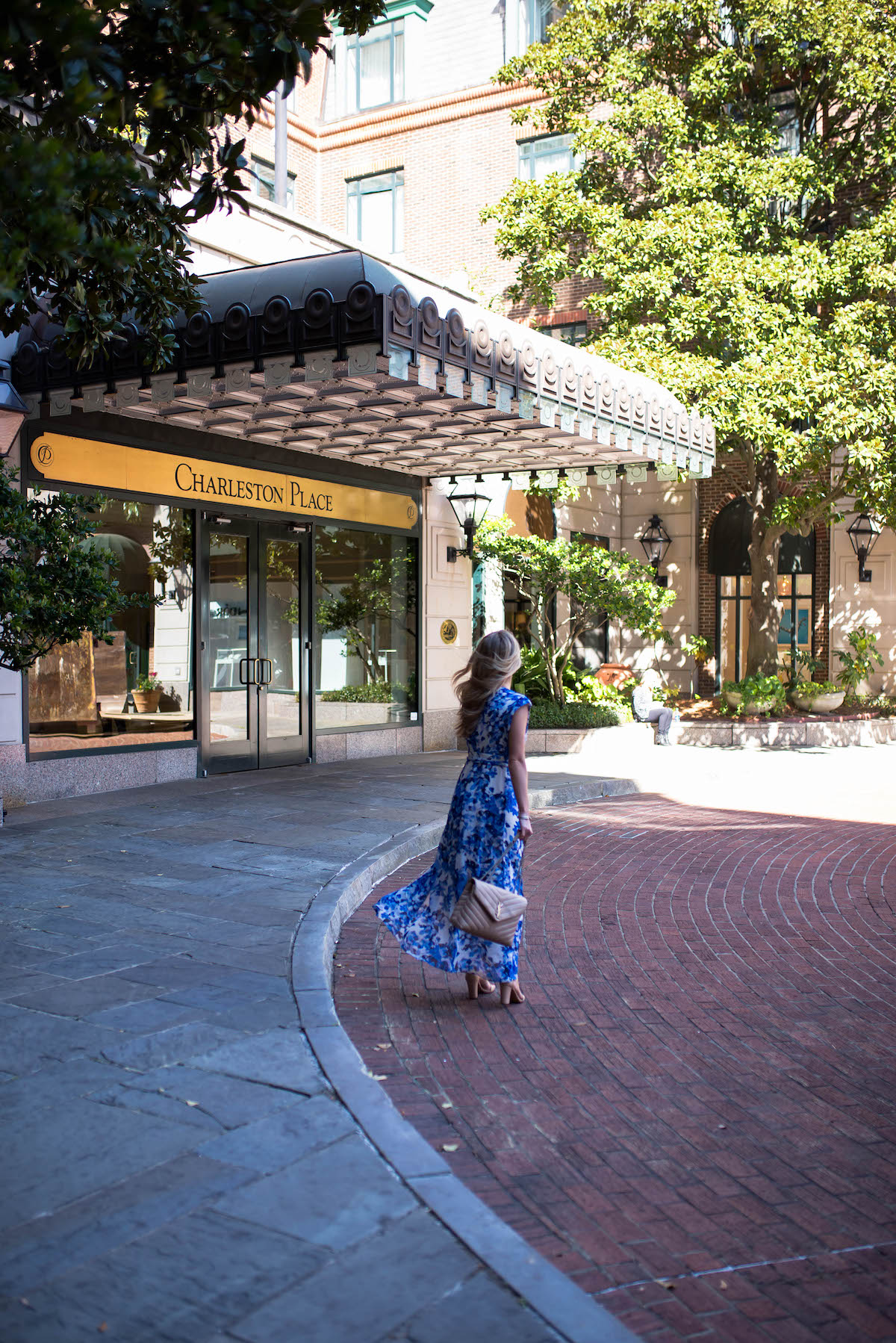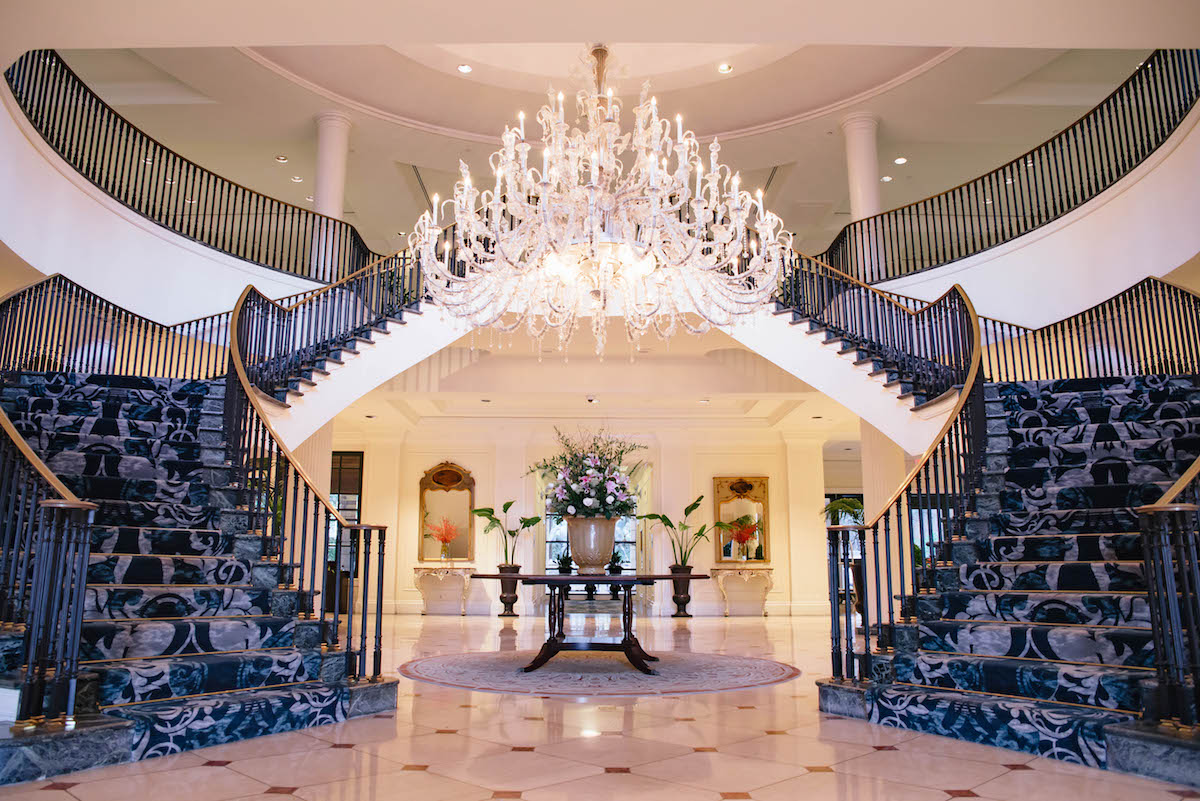 Sydney and I shared a Club Double Room so we had access to the Club Lounge where we could stop in for bites and drinks throughout the day. It was awesome because we were able to grab our breakfast here each morning and then a cocktail before dinner. There were even desserts served at the end of the night (so tempting…) Besides being spacious and incredibly comfortable, we loved how our room was both elegant yet had every modern amenity.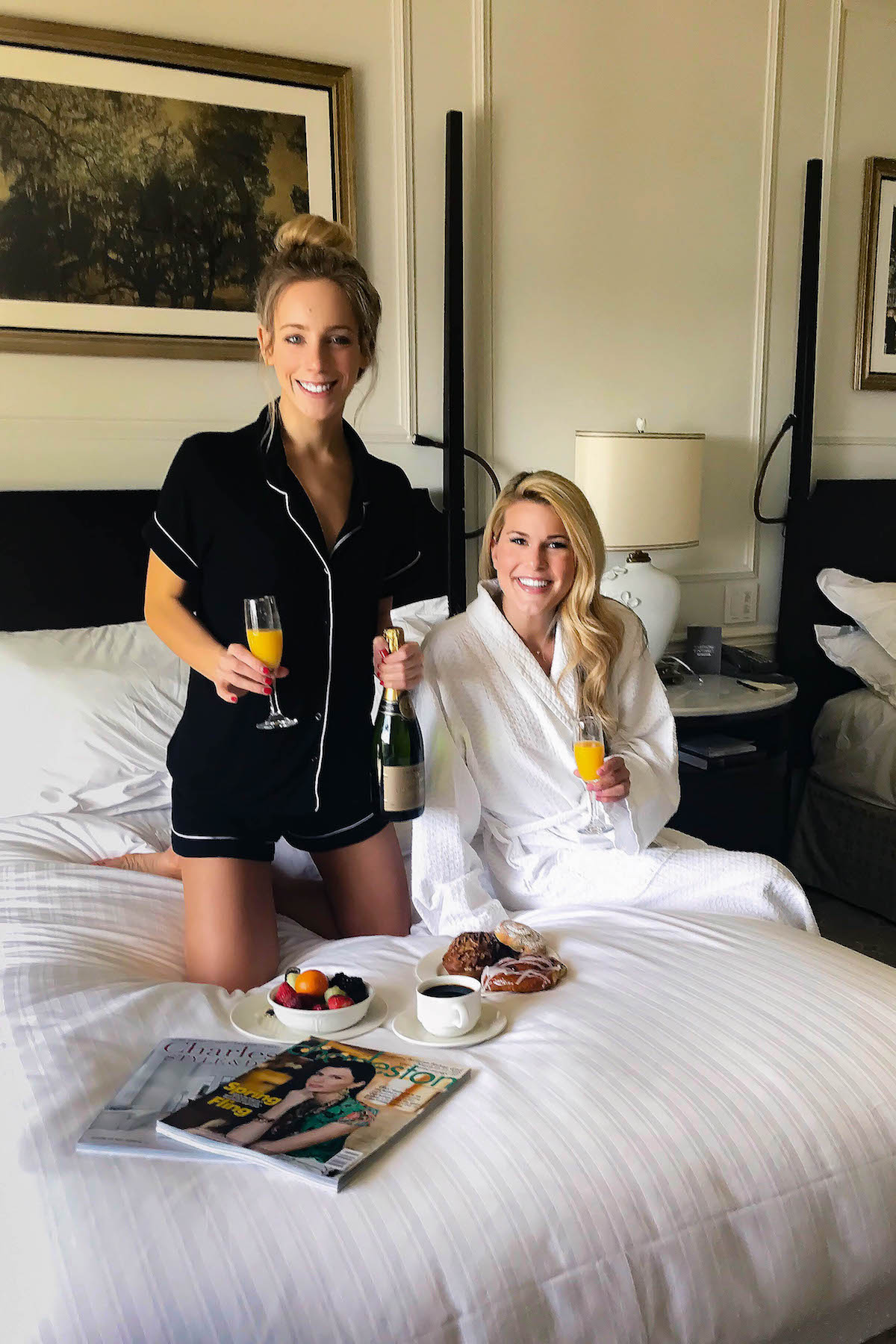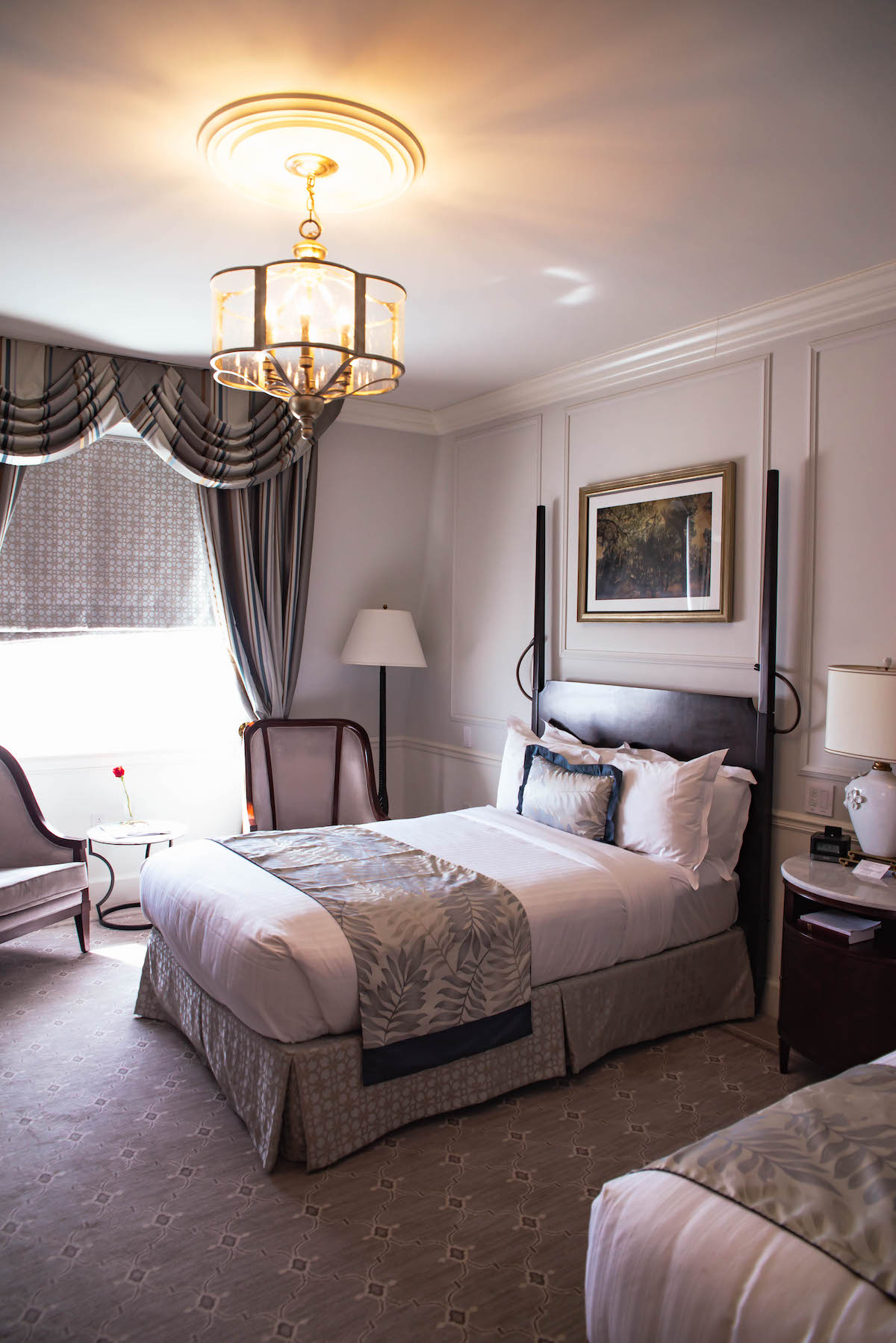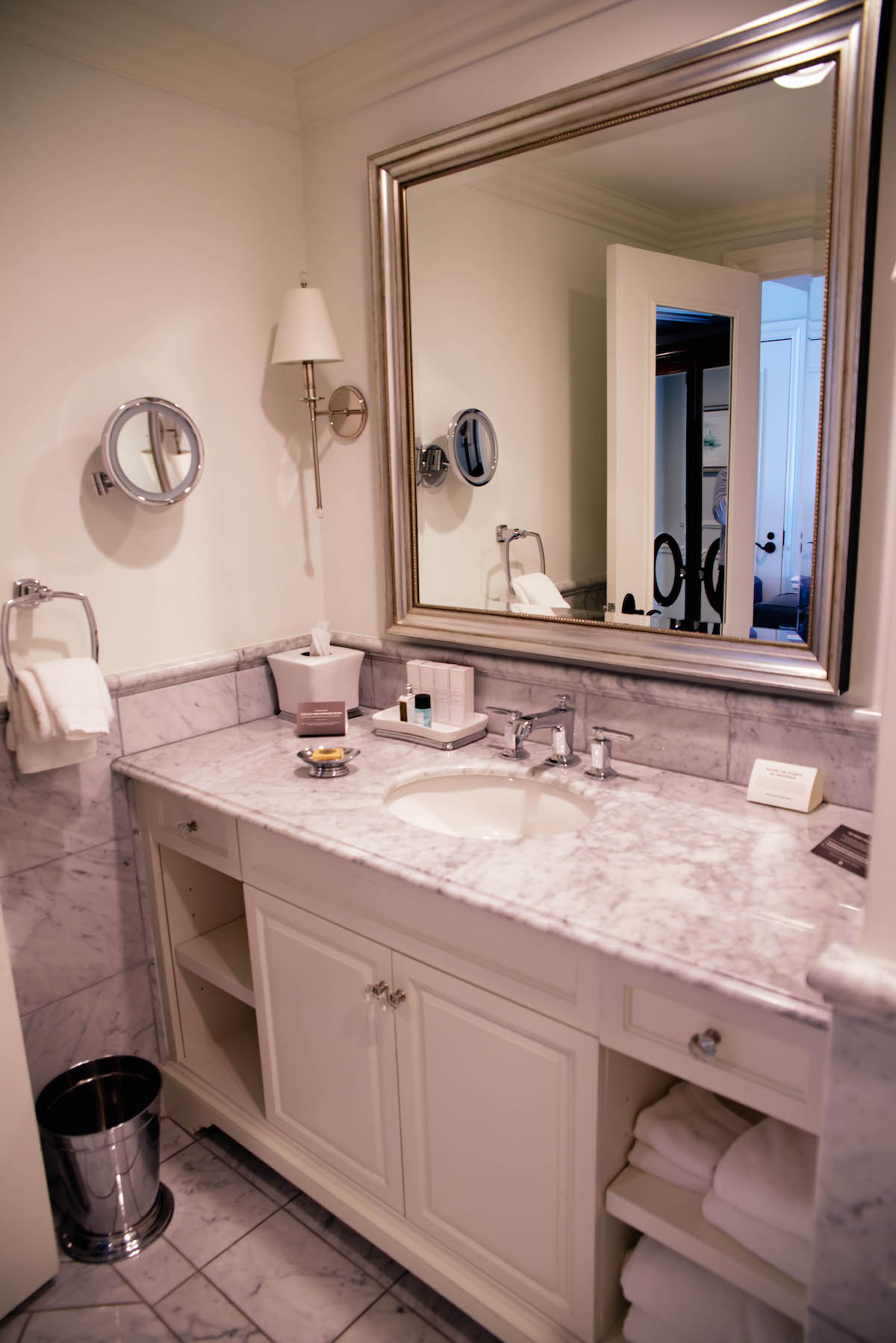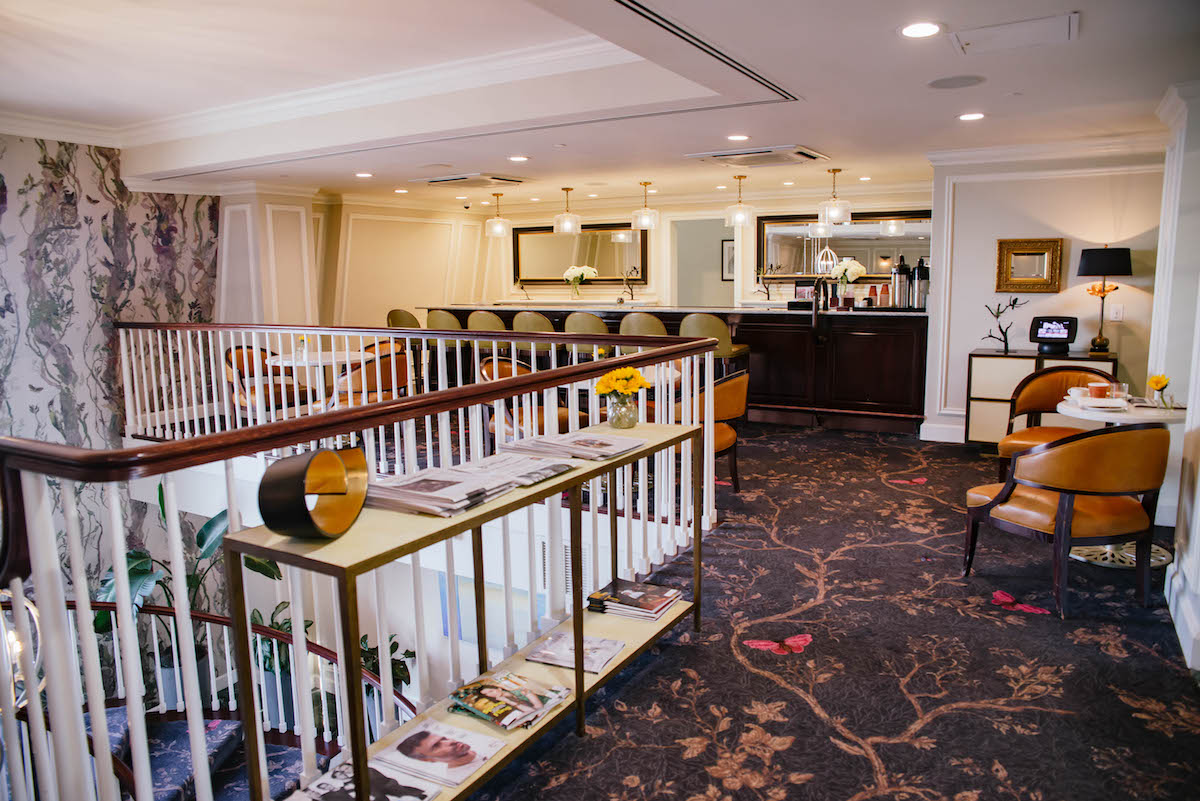 The Belmond also offers in-room dining (we may or may not have ordered chicken strips + fries one night) and is home to multiple restaurants like the Palmetto Cafe and Charleston Grill along with the famed Thoroughbred Club bar where you can listen to live jazz every night!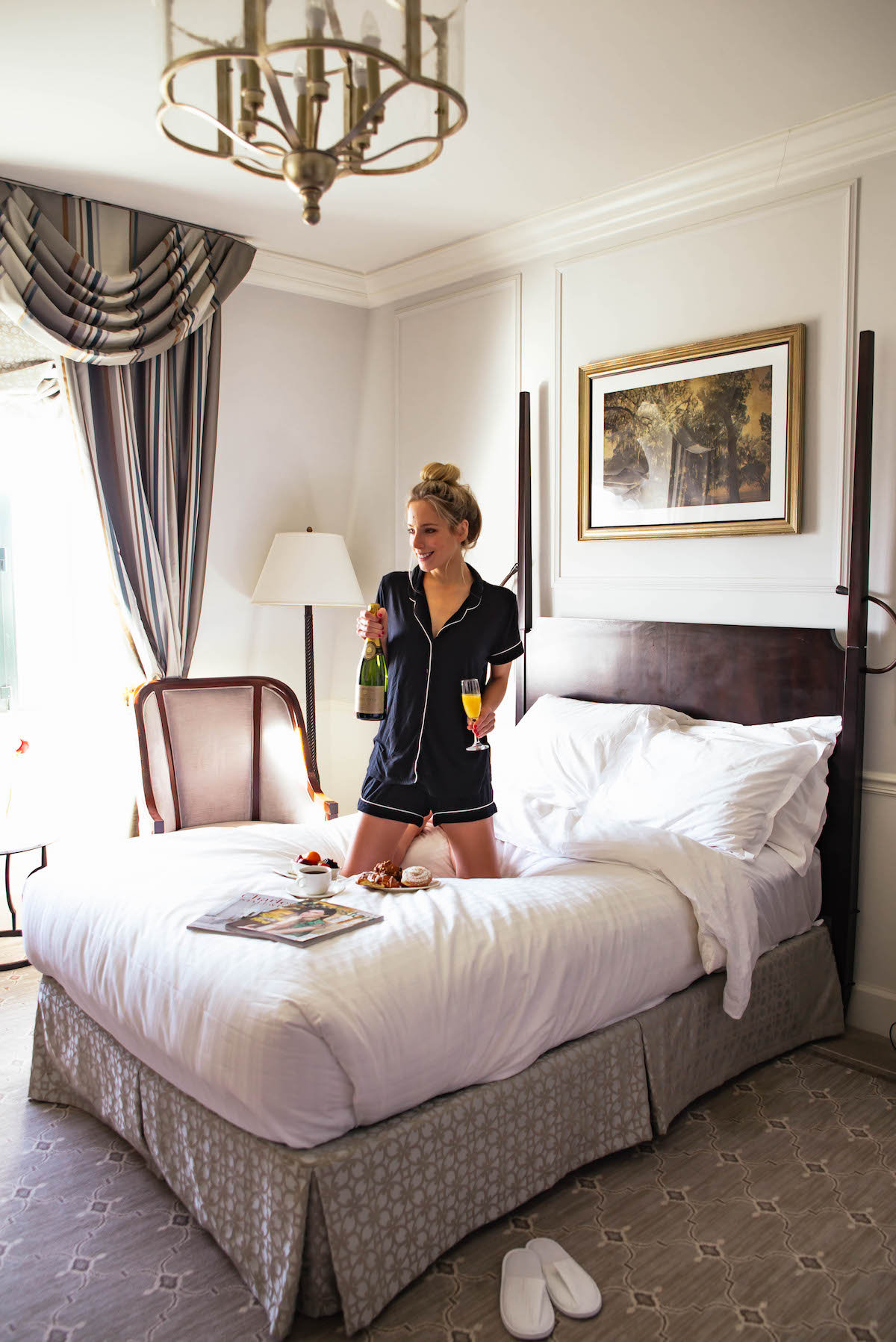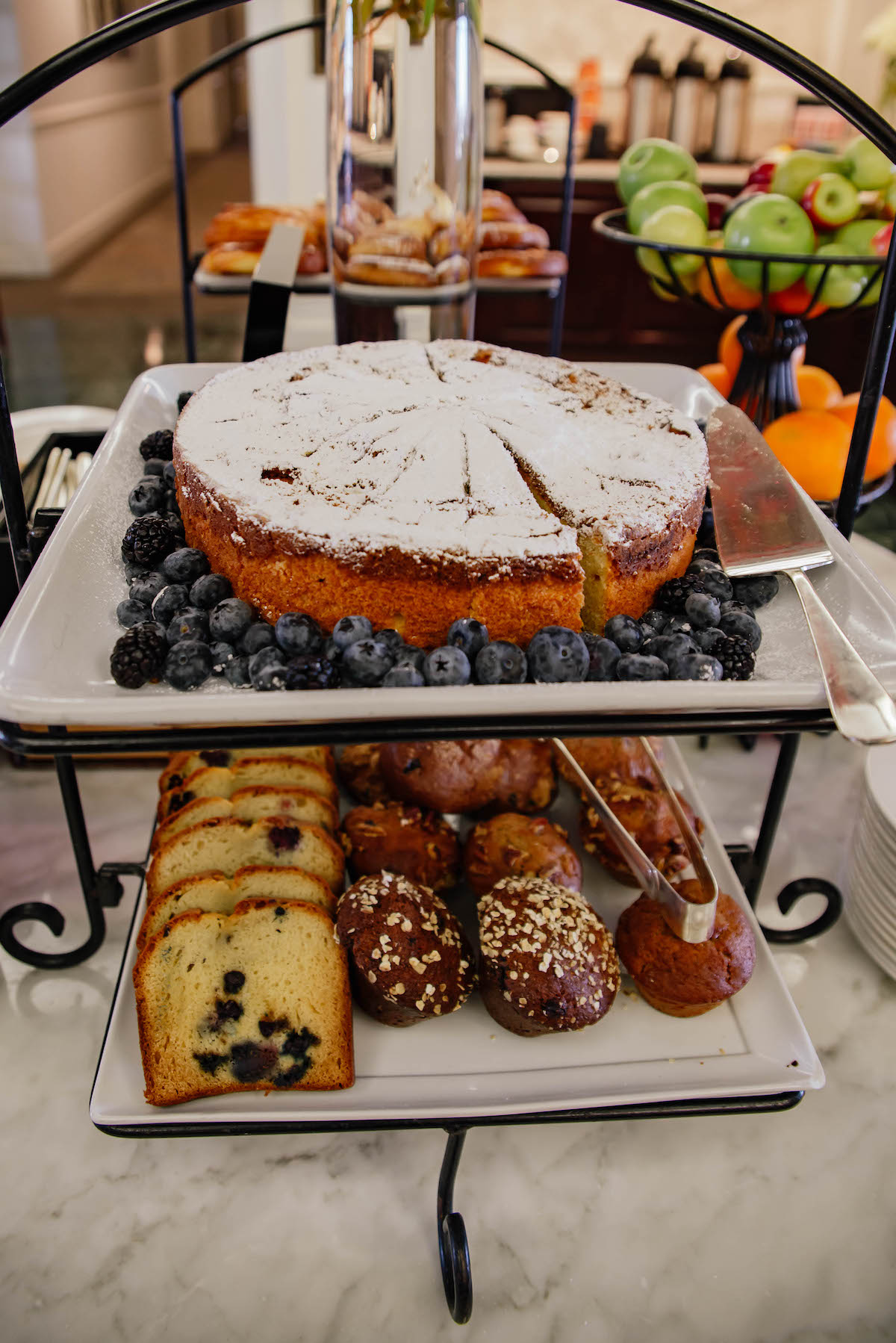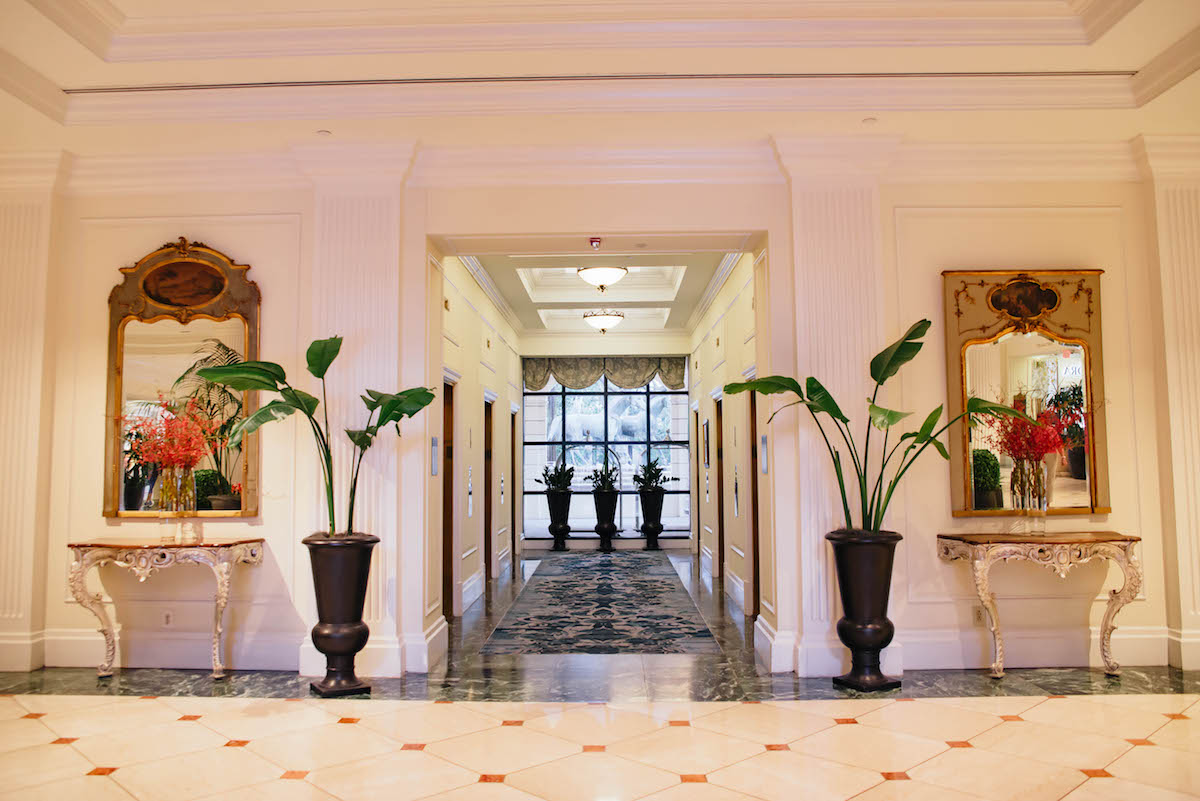 The hotel was also kind enough to set us up with a visit to the spa where we each had a heavenly 50 minute Swedish Massage. The spa itself is beautiful. I'd suggest getting a treatment and then sticking around to enjoy the sauna, rooftop pool and hot tub!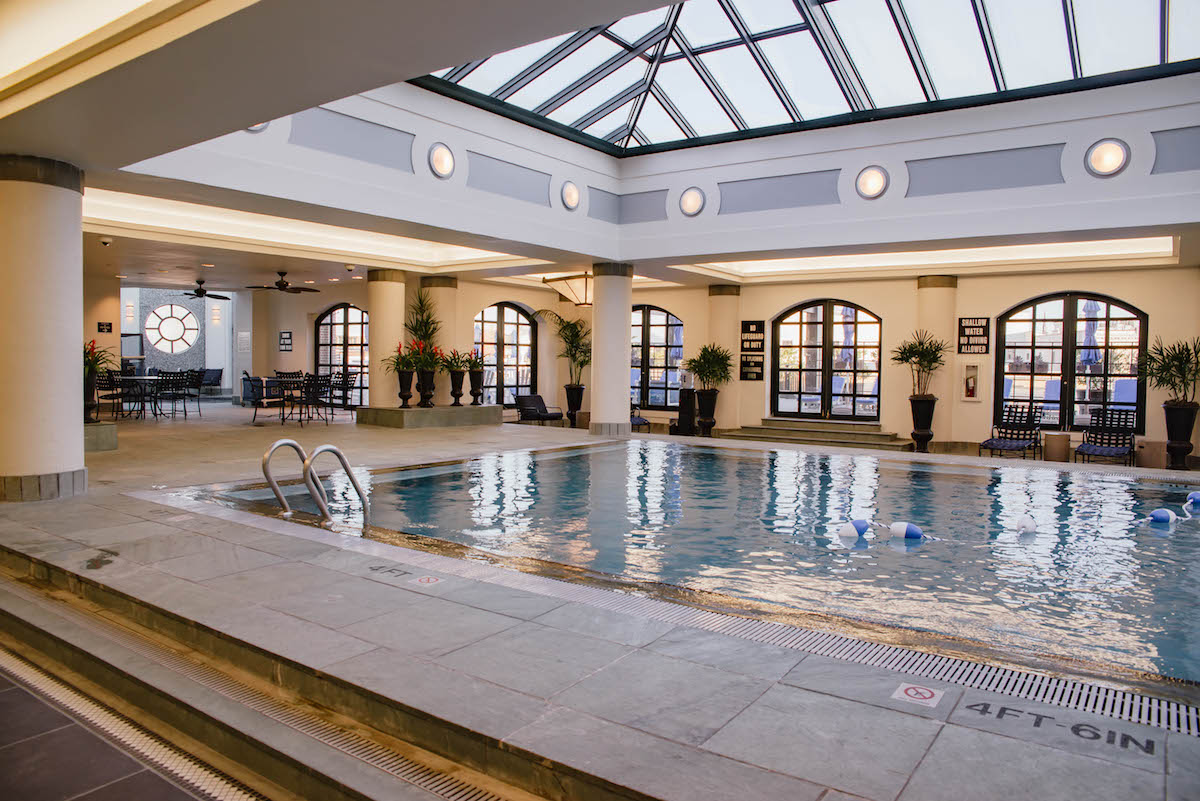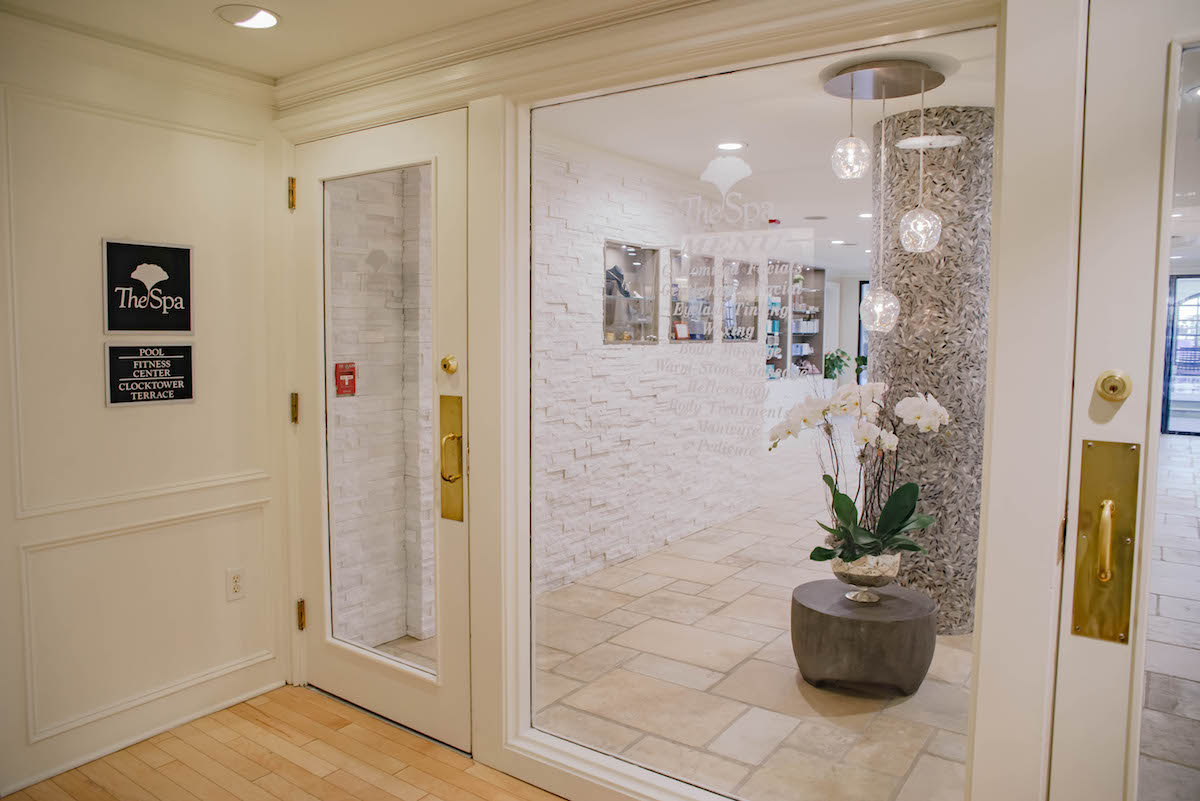 restaurants
Poogan's Porch
We had such a satisfying Southern-style lunch here our first afternoon. We split pimento cheese fritters (beyond decadent) and then I had the fried chicken sandwich with a bloody mary. If you can, try and get a seat on the porch– it's such a cute photo opp!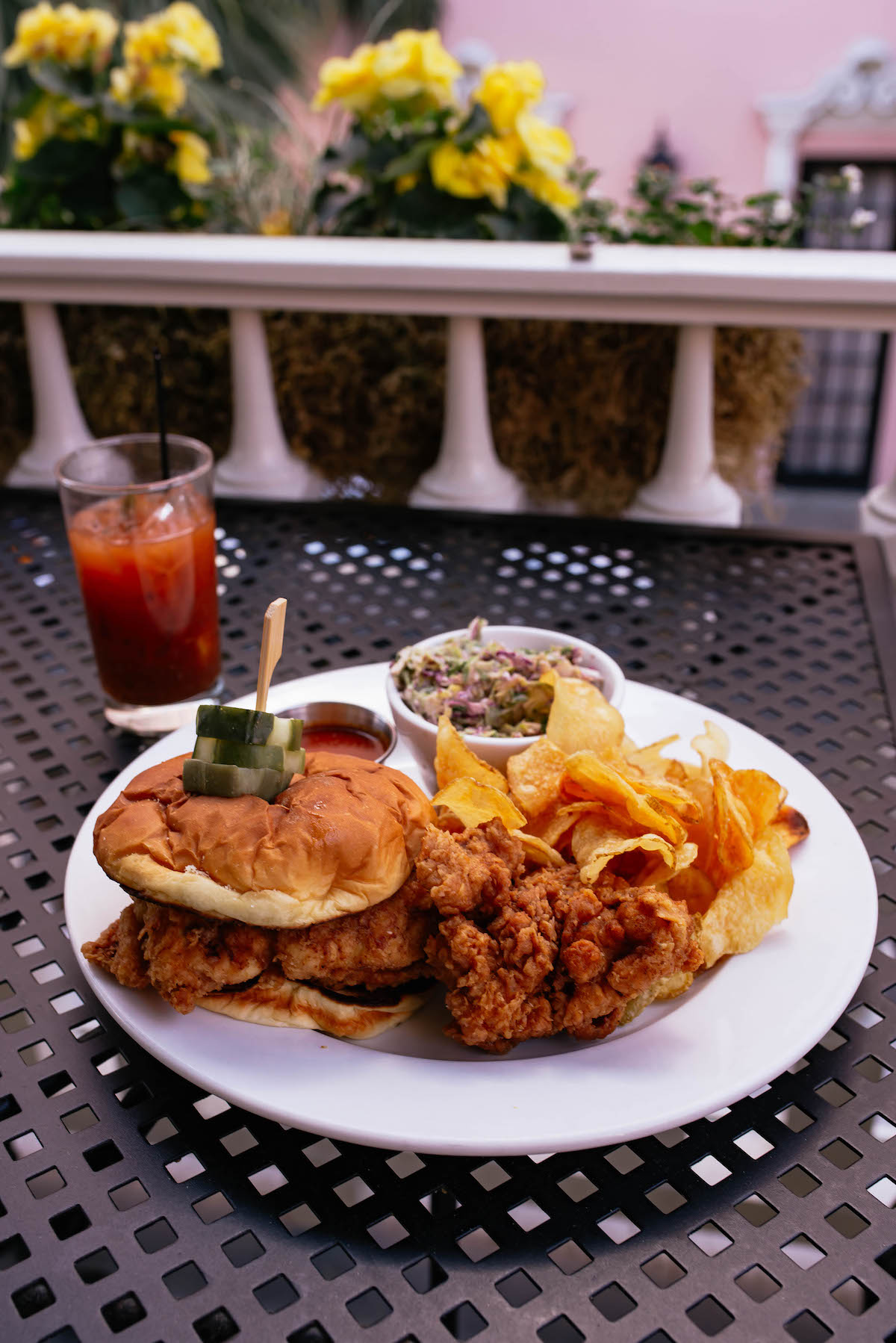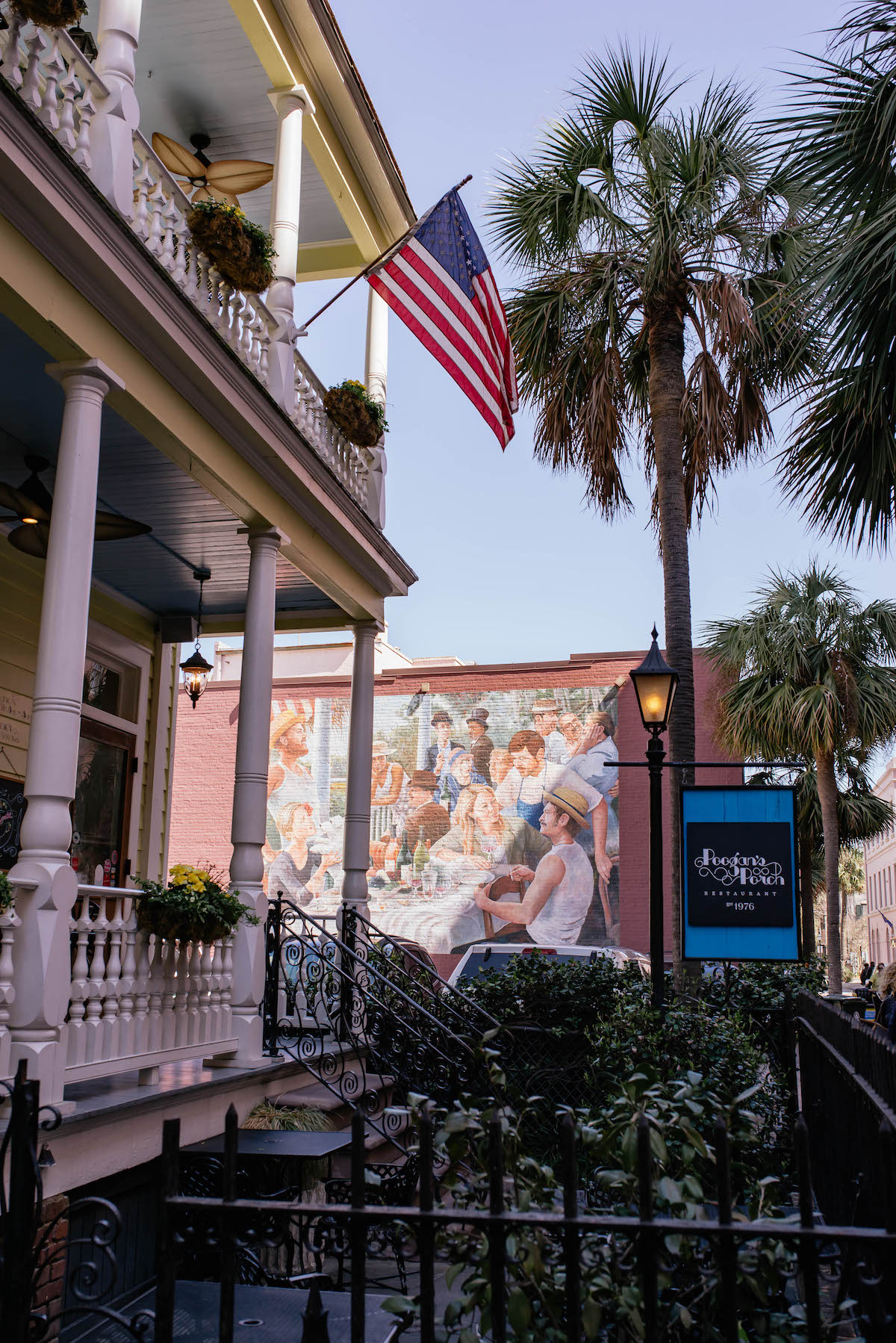 The Darling Oyster Bar
Sydney and I are both big seafood fans and the oyster happy hour here ($1.50 oysters!) called our name. We both ordered oysters (duh) and then lobster rolls with a side of hush puppies and honey butter. I'm still dreaming about it…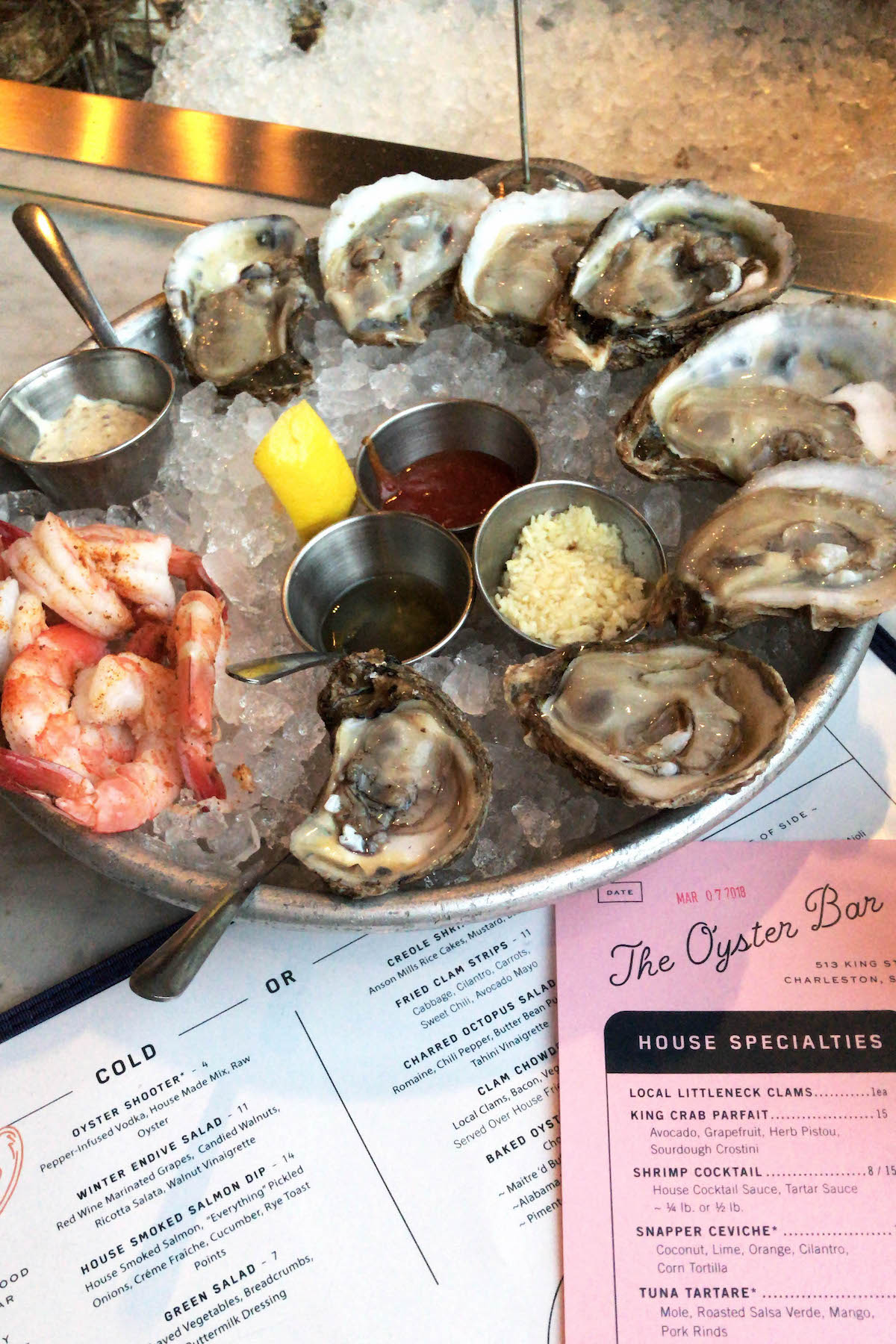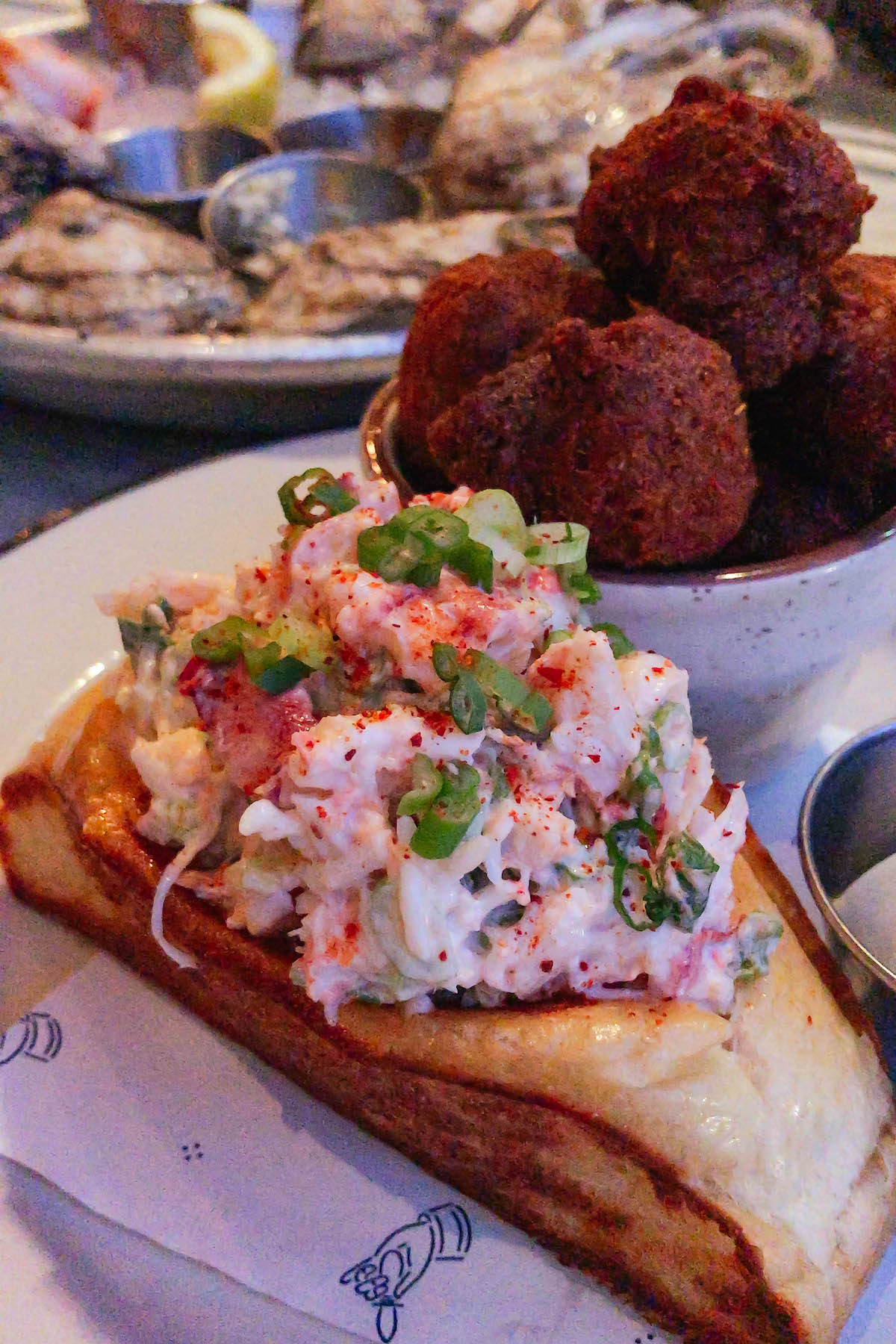 167 Raw
I mean since we clearly didn't get enough seafood the first night (jf we just really like seafood) we couldn't resist getting lunch at 167 Raw. We only had to wait about 20 minutes without a reservation, but since we came at an awkward time around 2PM I'd recommend making one since the restaurant is super tiny and very popular. This was my favorite meal of the trip because everything was so fresh and tasty. We started with ahi tuna poke and guacamole followed by a shrimp po boy for me and another lobster roll for Sydney.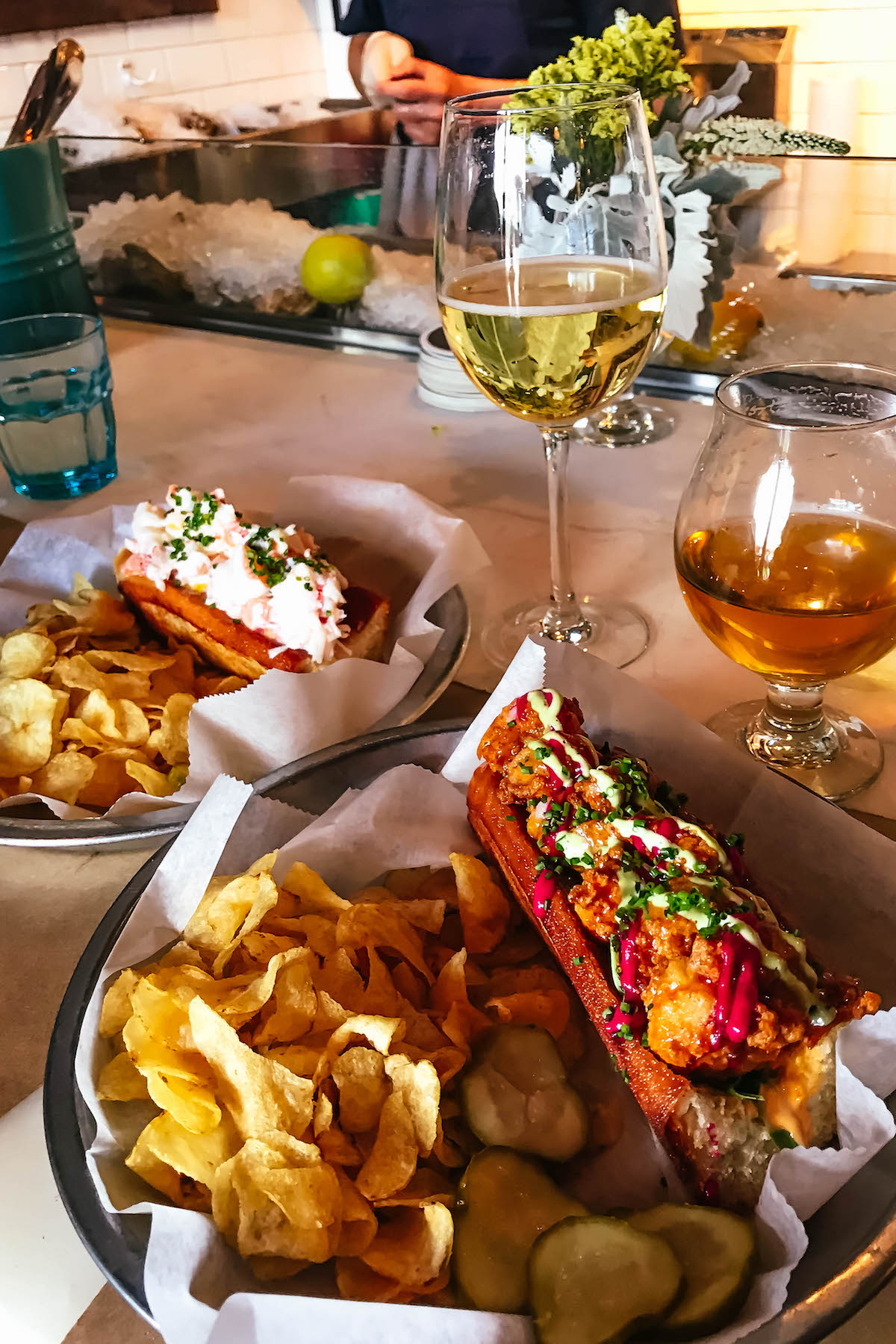 Stella's
We had a really yummy lunch at Stella's. I don't eat Greek food often so it was nice getting out of my comfort zone. For an appetizer we split hummus plus the kale salad, and then gorged ourselves on chicken and lamb gyros for our mains. The portions are huge so just come with an empty stomach or prepare yourself to take back leftovers. The cocktails were also incredibly refreshing (& beautiful!)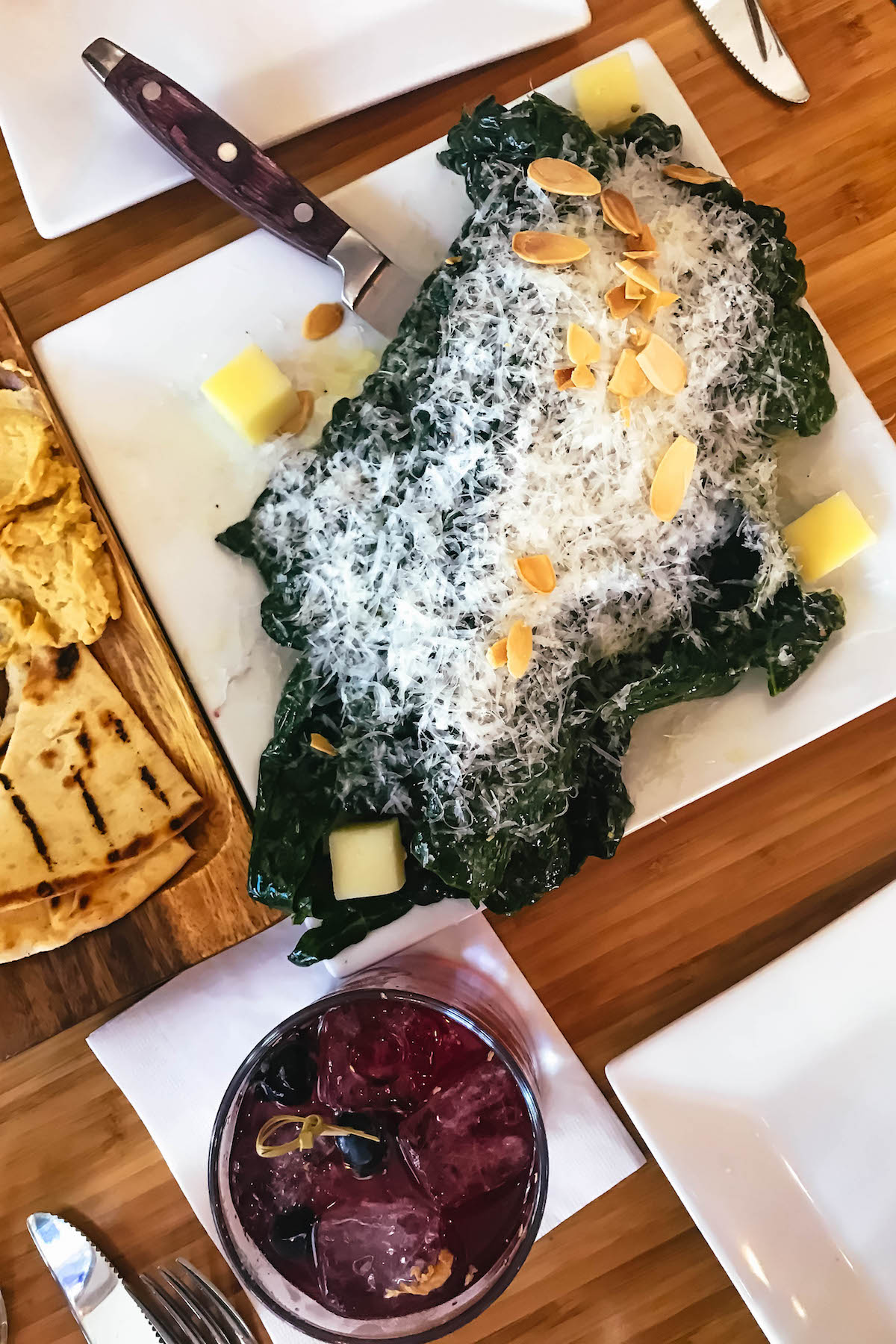 drinks
Prohibition
I was a little nervous when we first walked in because the atmosphere reminded me of a college bar (we later learned it was spring break– thus the younger crowd) but our fears were immediately put aside once we tasted our drinks. I had the best spicy margarita and Sydney had a really taste cucumber drink. We absolutely would've ordered a second or third round if we weren't leaving the next day!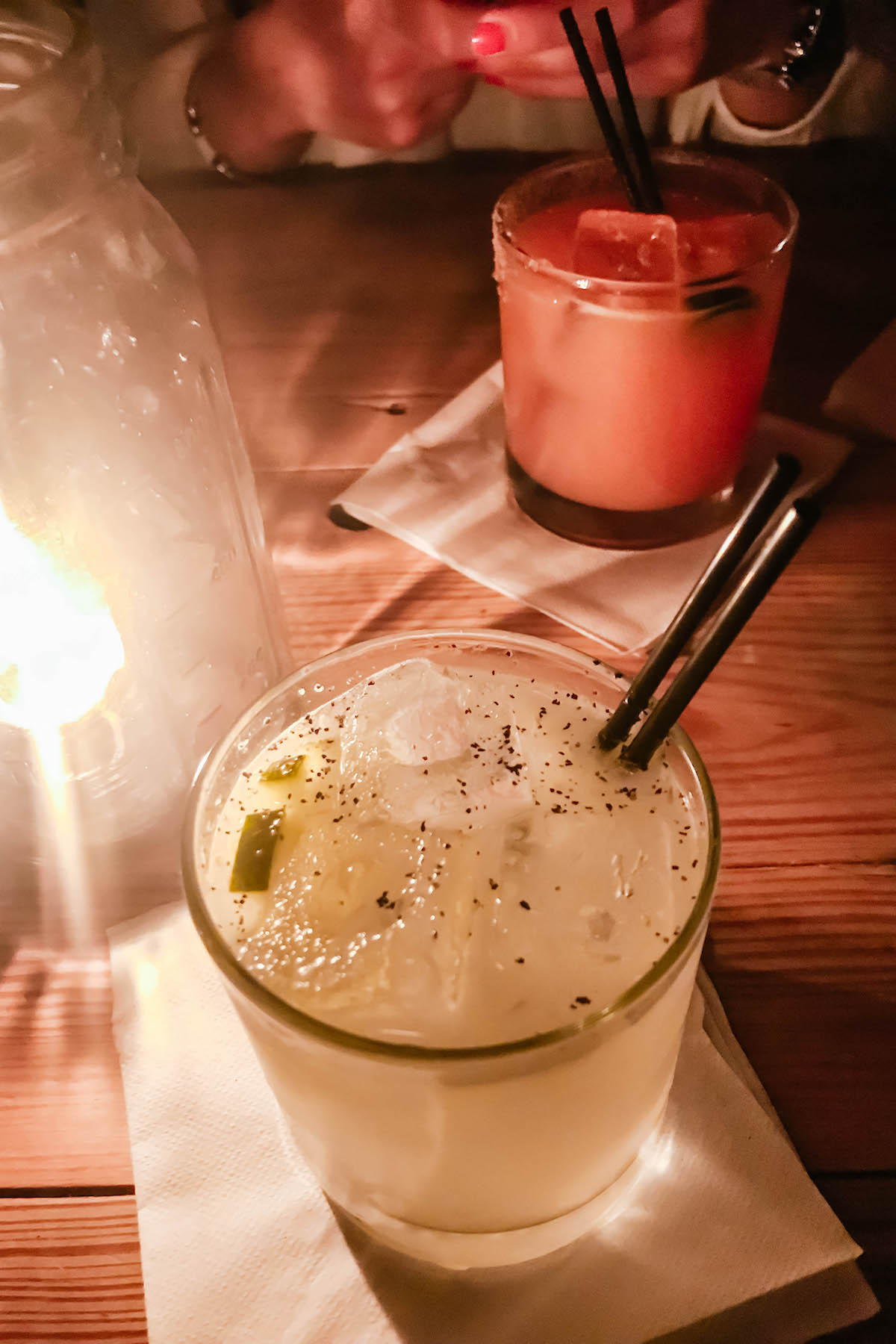 Vintage Lounge
We kinda stumbled in to Vintage Lounge by accident as we were walking down King Street, but were immediately impressed by the Great Gatsby-esque vibe of the bar. There was a live jazz singer and a few other groups and couples enjoying wine and light bites. It would be the perfect romantic drink spot! Just note that it's a wine bar so I wouldn't suggest coming here if you're more into cocktails. We loved it though!
The Dewberry
The Dewberry hotel has the chicest retro-inspired bar located right off of the hotel lobby. When we arrived on Thursday night there was a live band and I felt like I should've been in an episode of Mad Men! The bar menu has all the classic cocktails and a few Dewberry special ones (I had a really yummy one with Mezcal.)
City Lights Coffee
This cute coffee spot is located right across from The Belmond on Market Street. If you need some extra pep in your step after a long morning of sightseeing, I'd suggest stopping in for a french press coffee or an iced latte! There were some really scrumptious looking pastries too.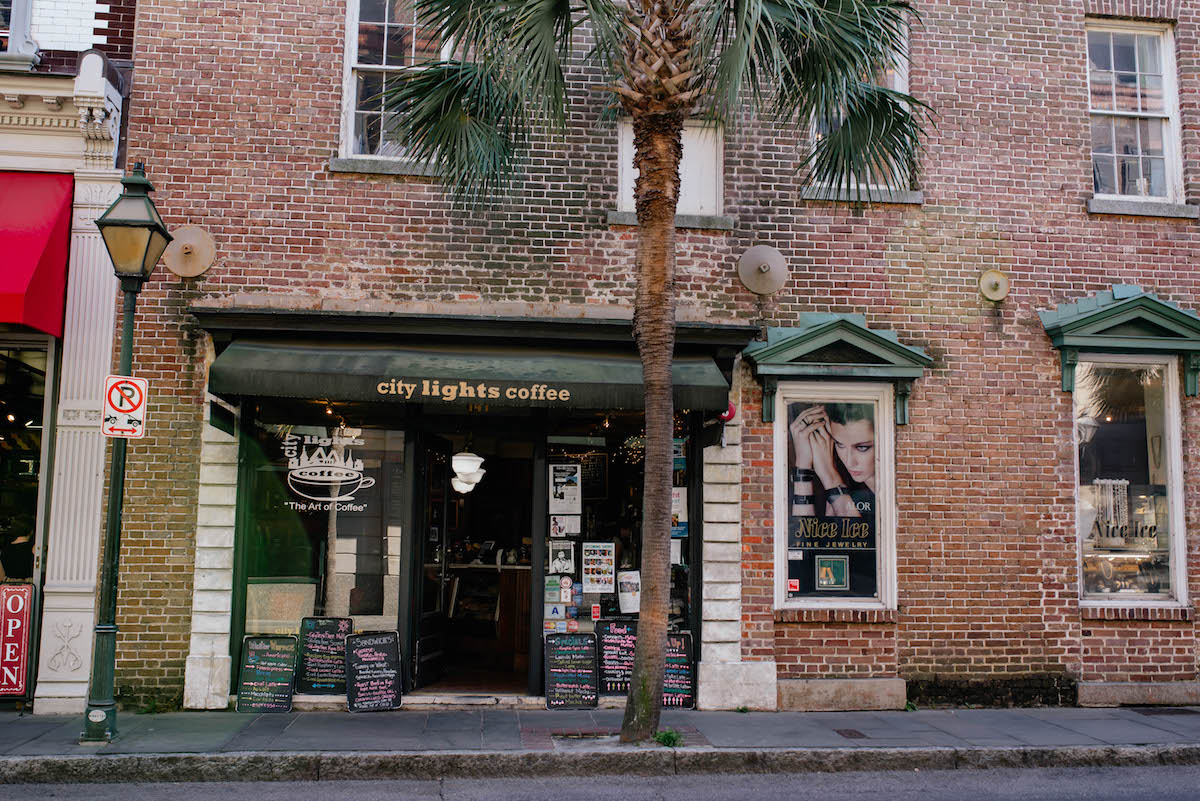 photo opps
I'm not exaggerating when I say that literally everywhere in downtown Charleston is photogenic. It's the most immaculate place I've ever visited. Some photo highlights for me were Rainbow Row (a row of historic colorful homes on Bay Street between Tradd & Elliot Streets,) walking south on Meeting Street after the Mills House hotel, anywhere around the Harleston Village neighborhood and the blocks east of 167 Raw (we loved snooping around Wentworth and Society Streets.)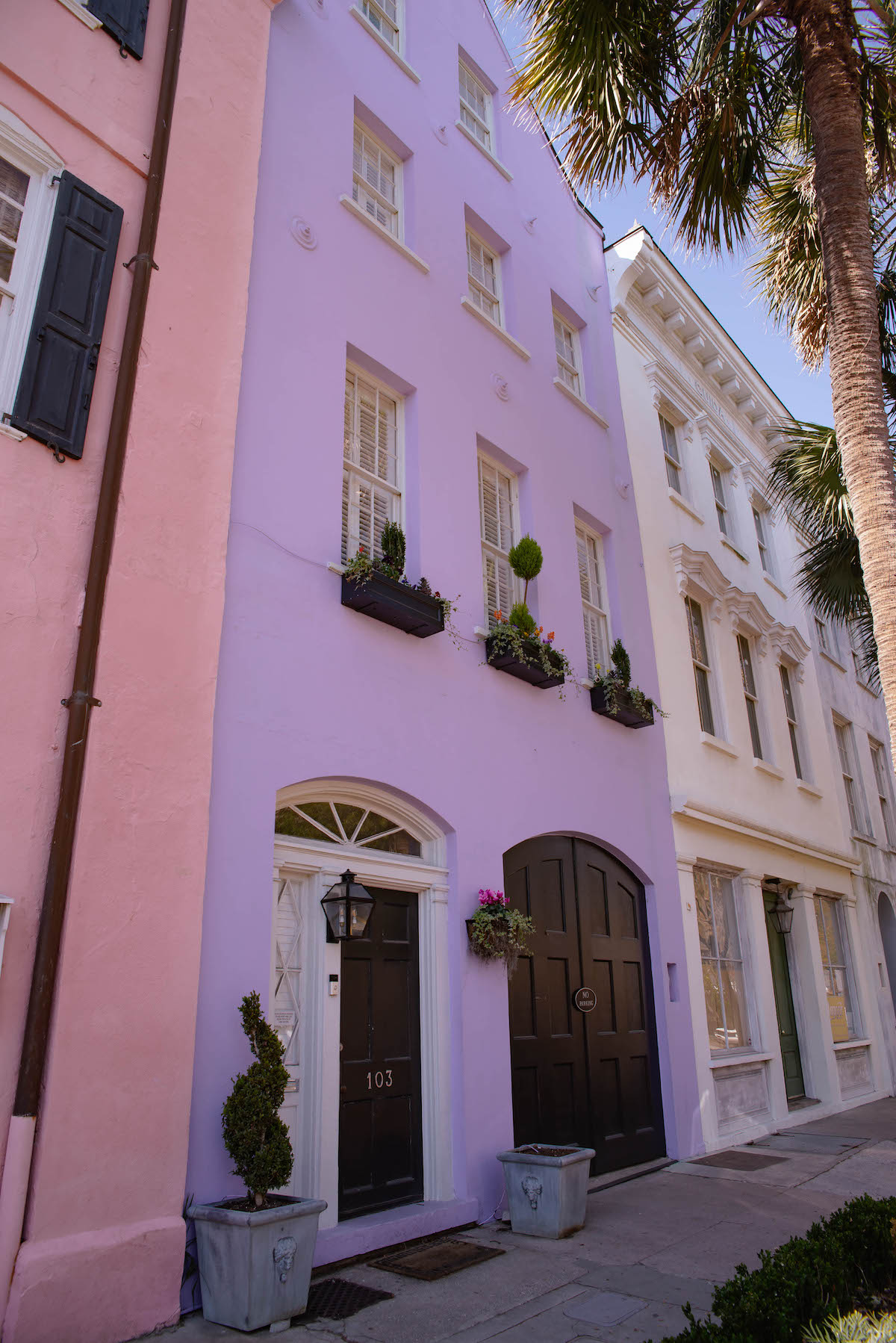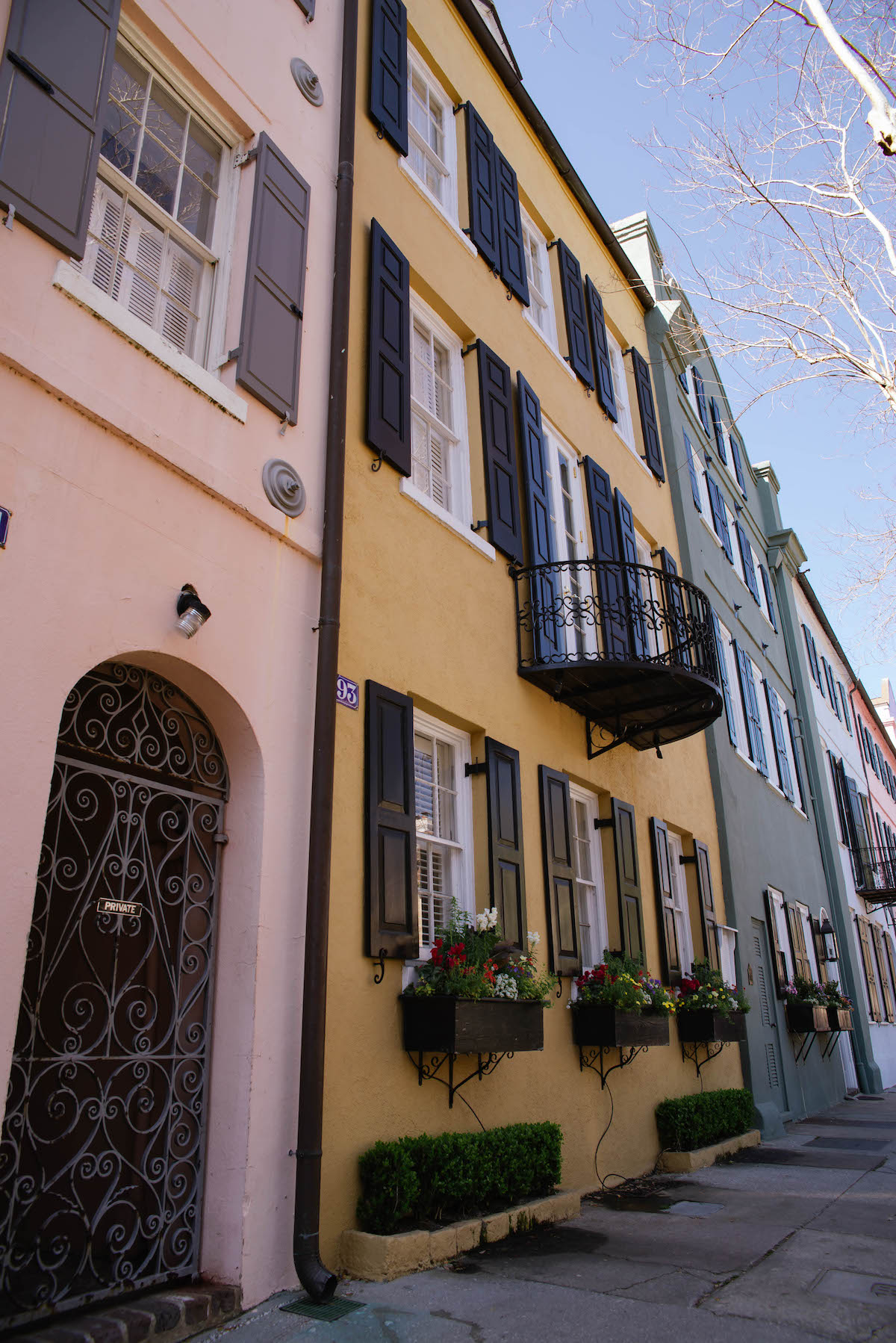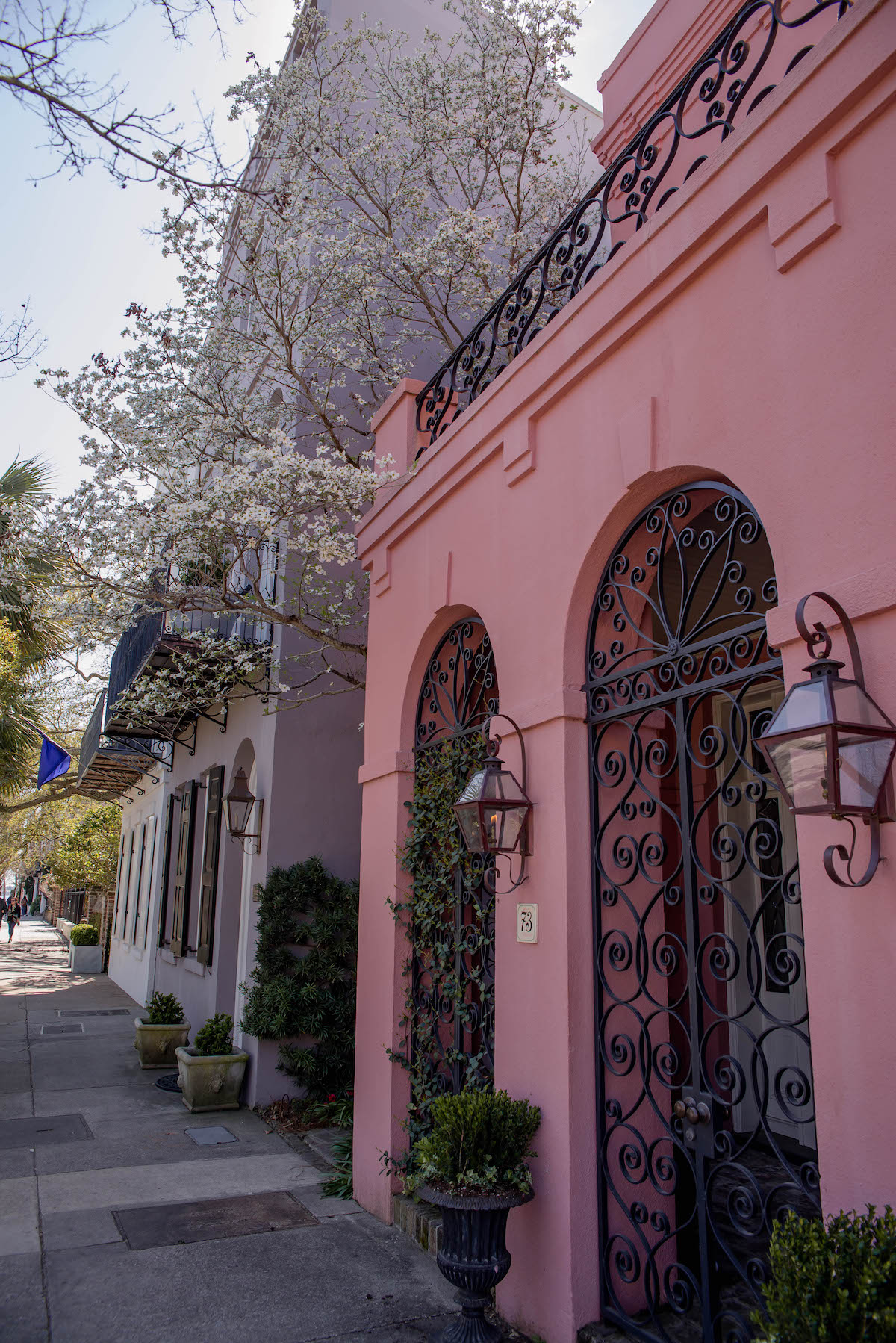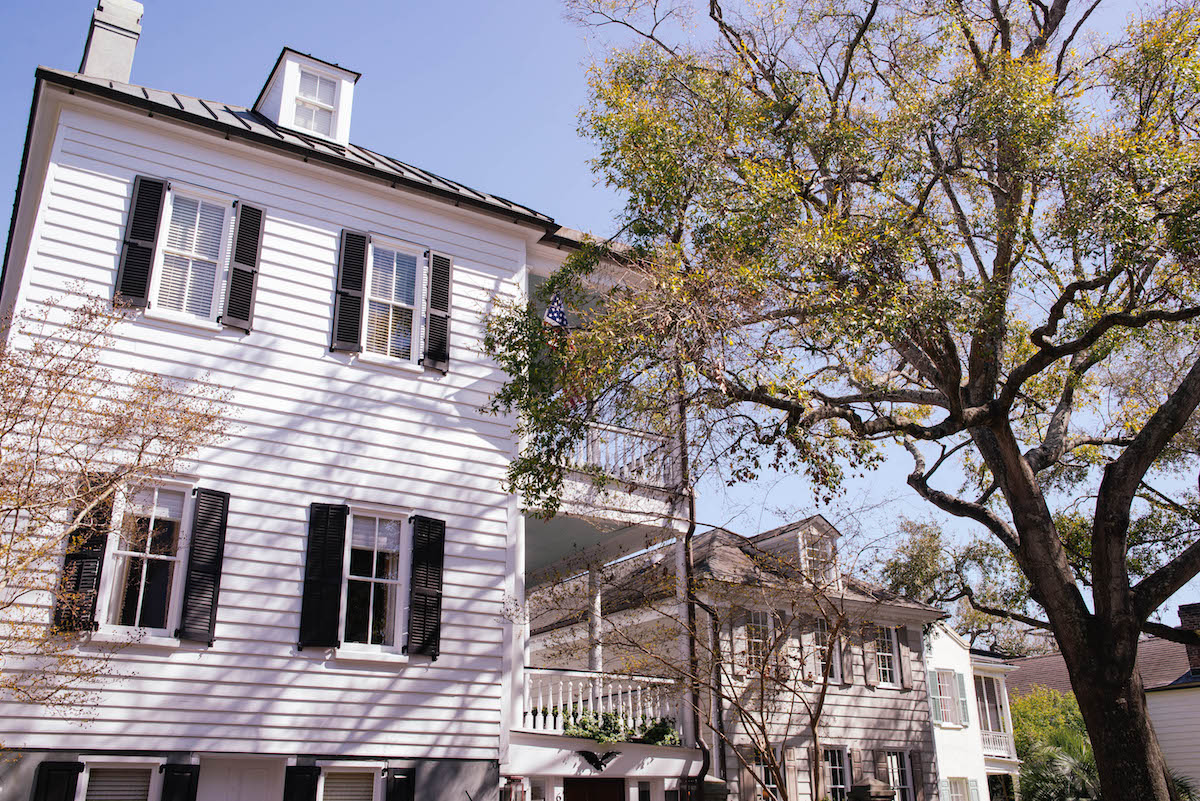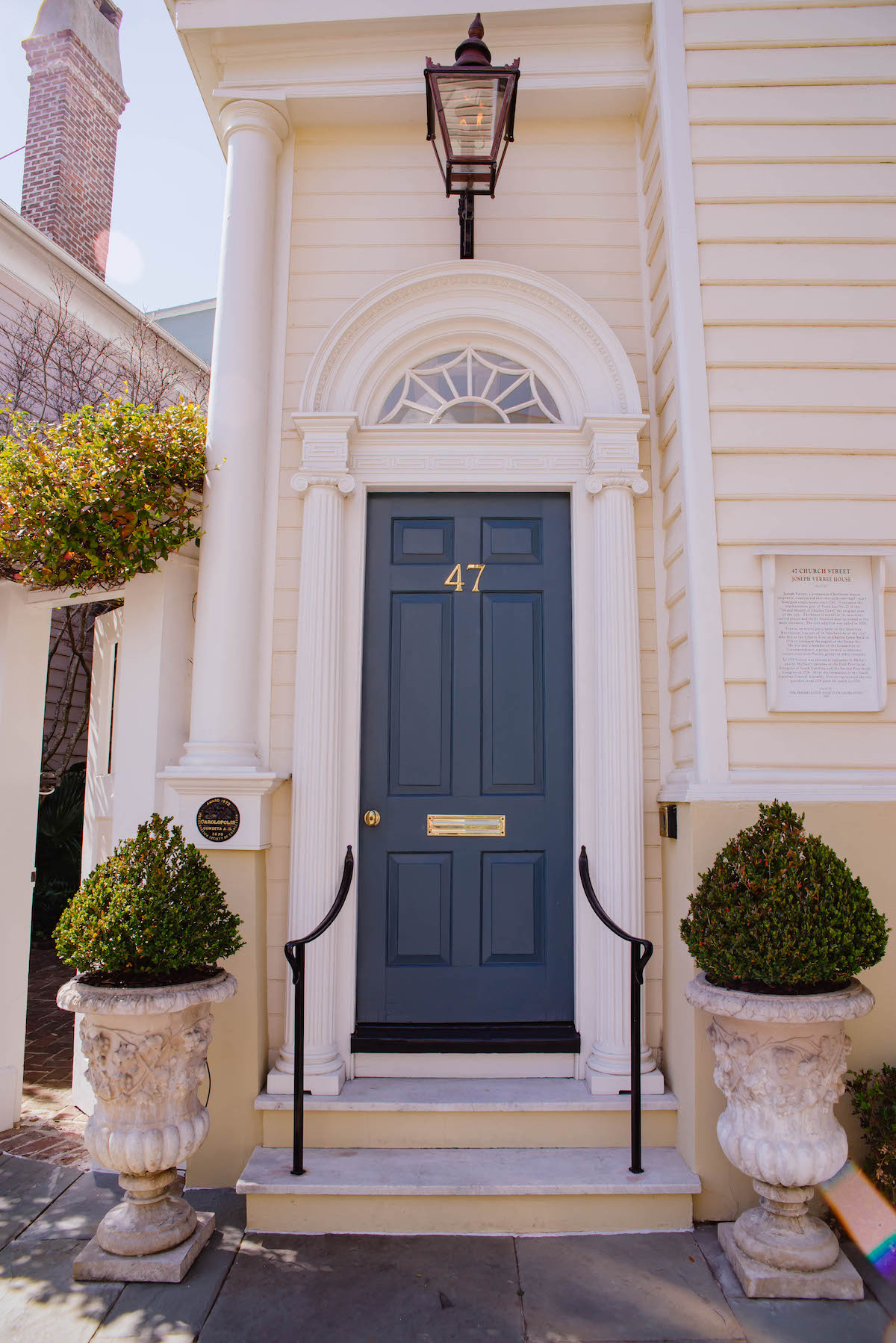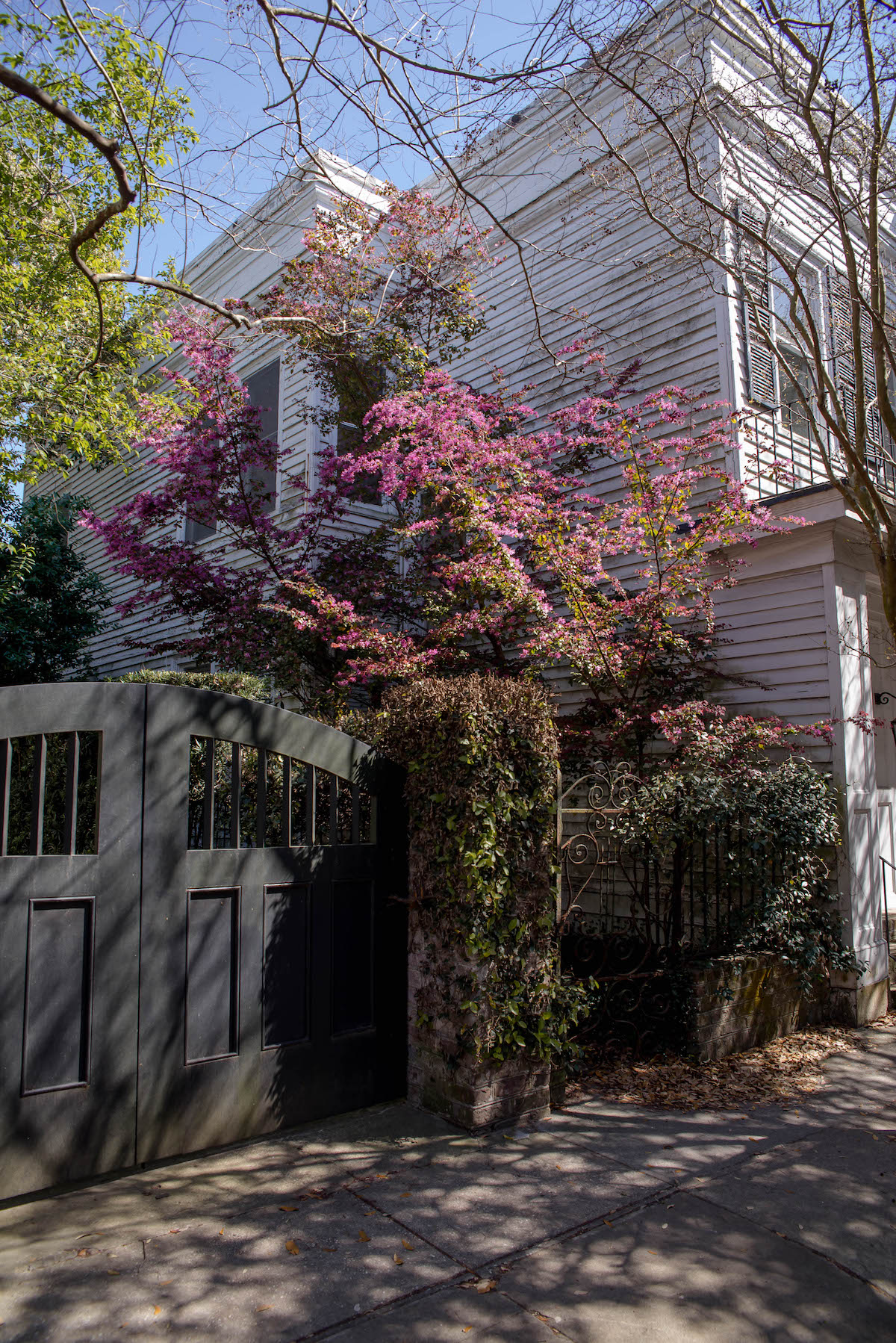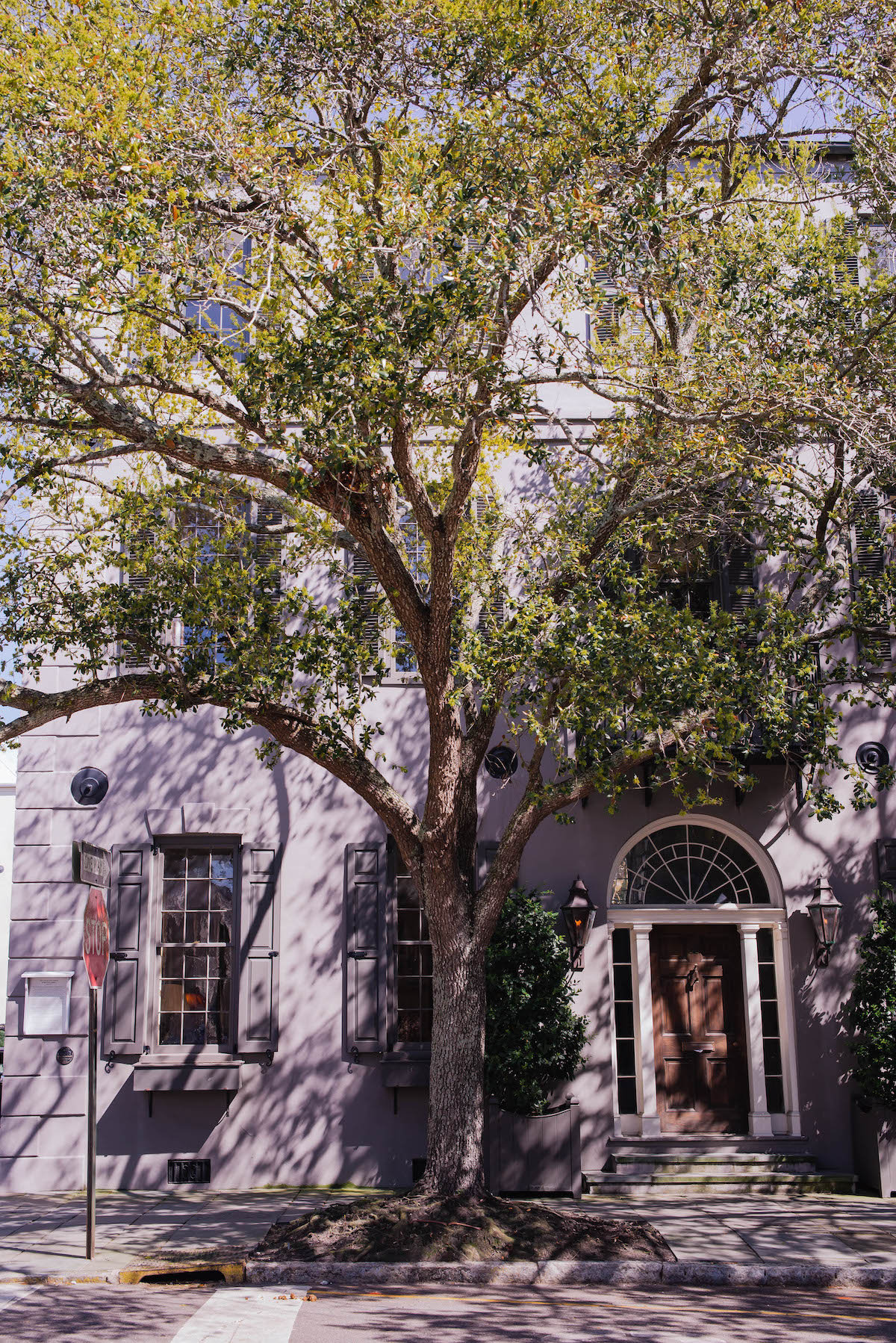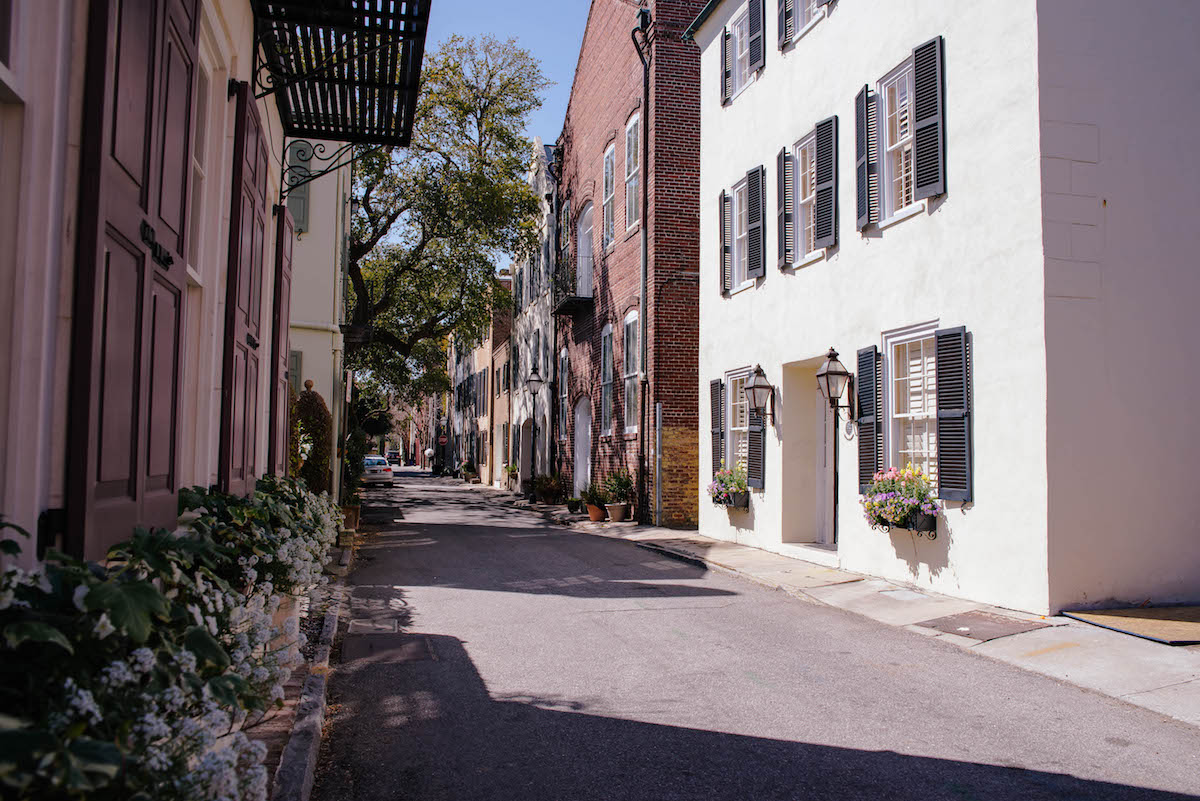 getting around
Charleston is an incredibly walkable city and you definitely do not need a car if you plan on just exploring downtown. Even if if you don't feel like walking Uber is really easy to use! Since I had plans to visit my parents over the weekend in Sunset Beach (about two hours north of Charleston) I decided it made sense to get a vehicle and Toyota was kind enough to loan me the beautiful 2018 Highlander you see here.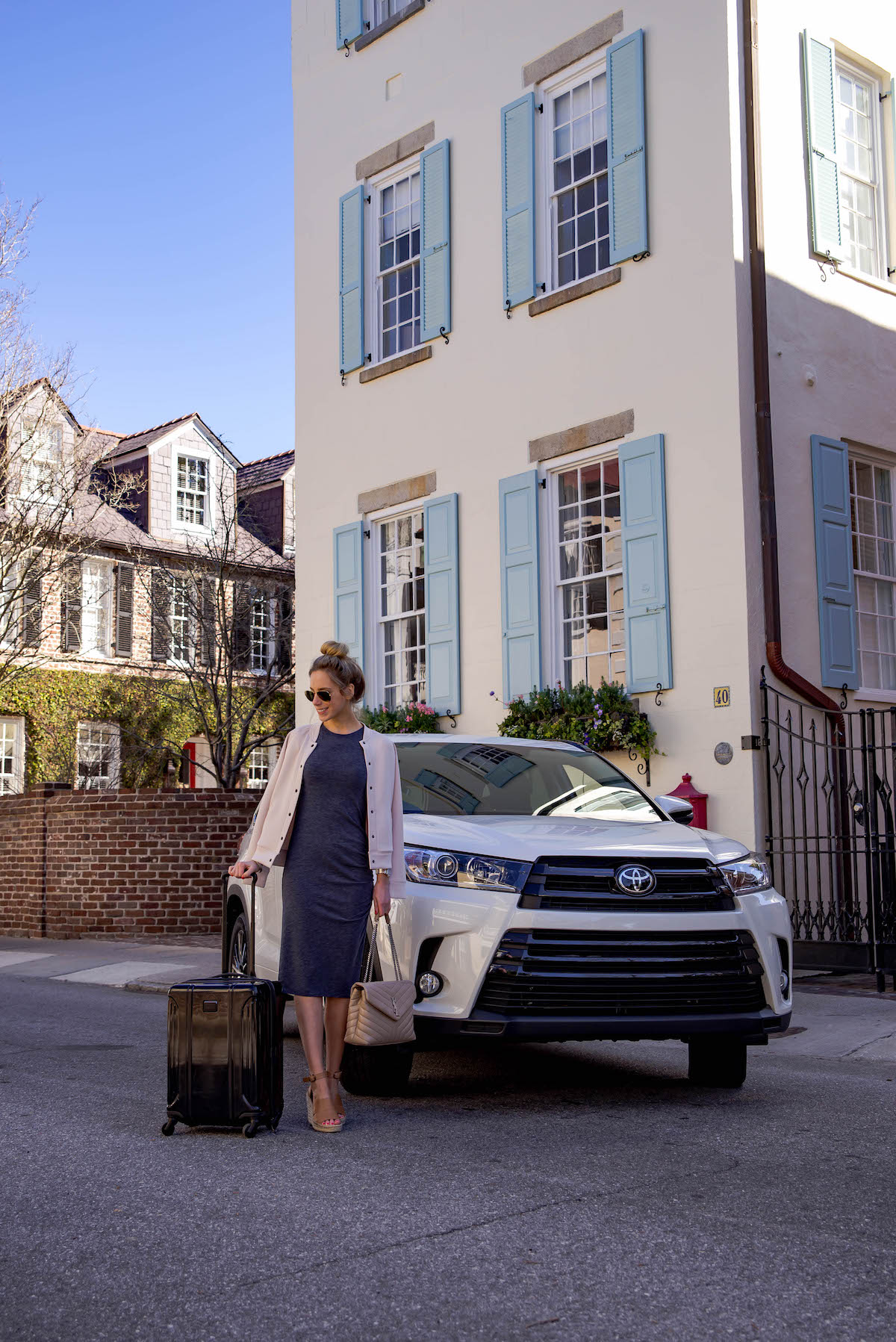 Knit T-Shirt Dress (under $60!) | Bomber Jacket | Saint Laurent Bag | Michele Watch | David Yurman Bracelets | Aviators | Luggage
It was the perfect road trip SUV because it had more than enough space for my luggage, great gas mileage and a navigation and media center that could rival any luxury car. I loved driving it and didn't want to return it at the end of the weekend!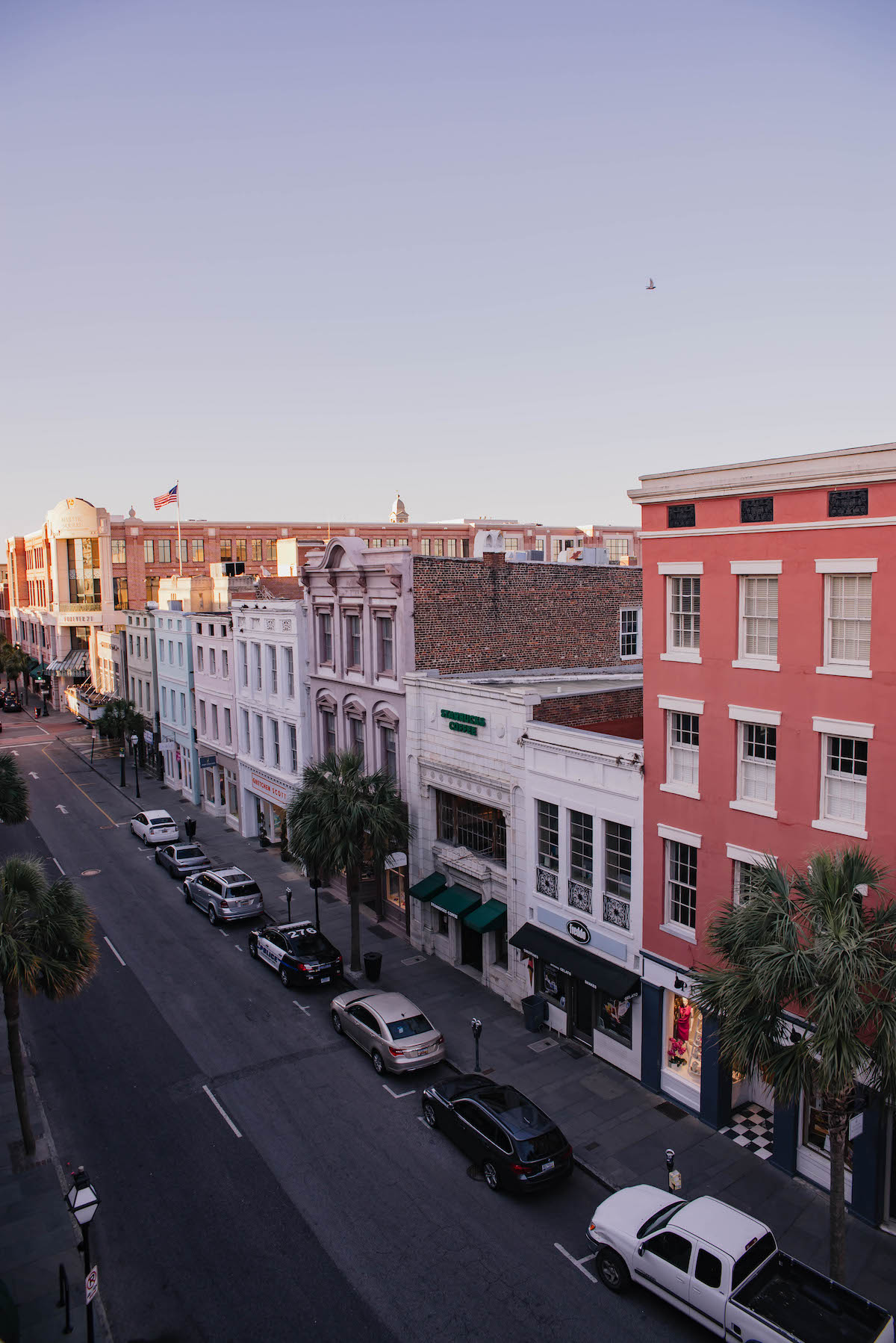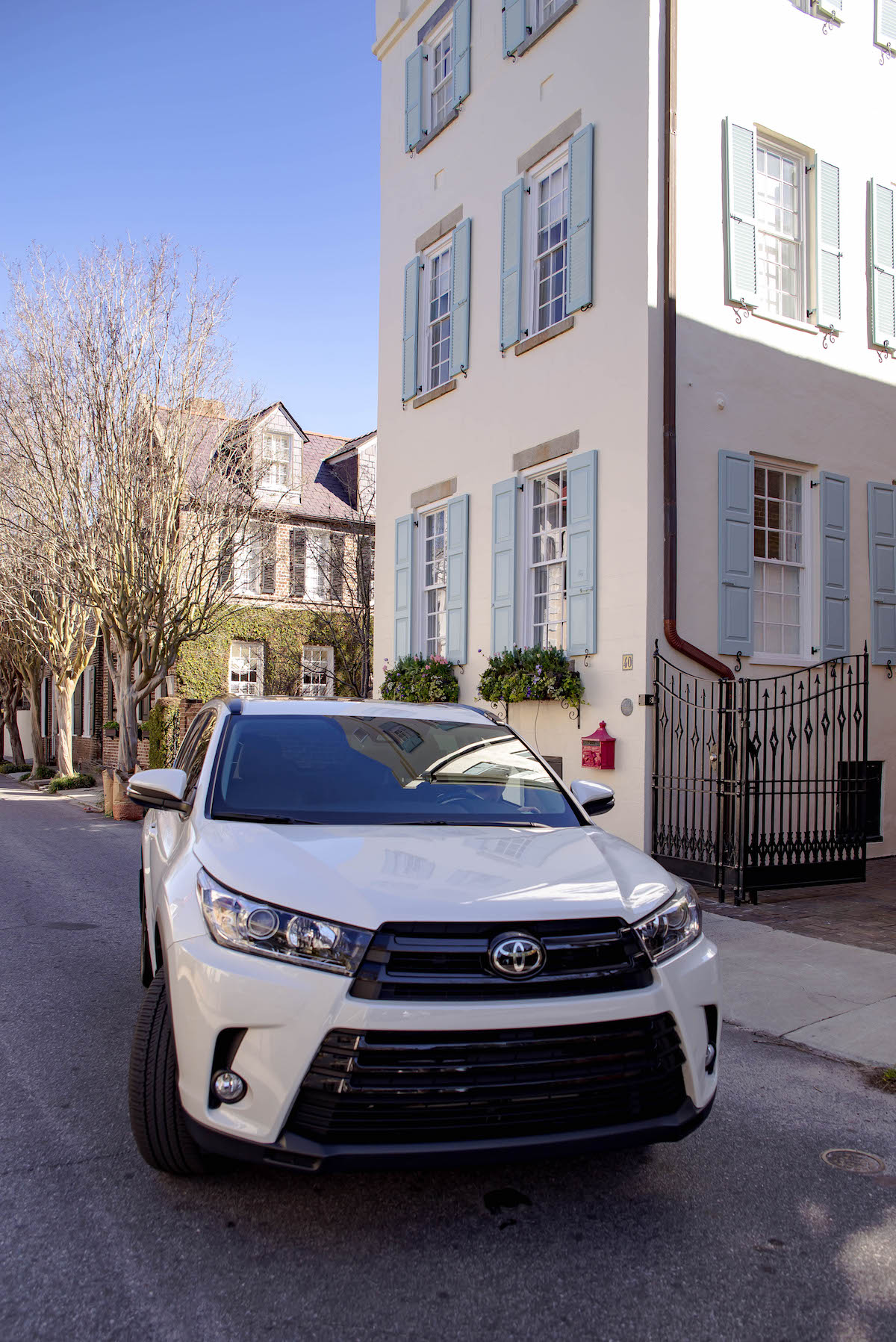 Oh Charleston it was so hard to say goodbye to you! Every time I visit I fall more and more in love with this city ❤ Here's hoping the next trip happens sooner rather than later! xo
- Katie