Big thank you to Zappos for sponsoring this post!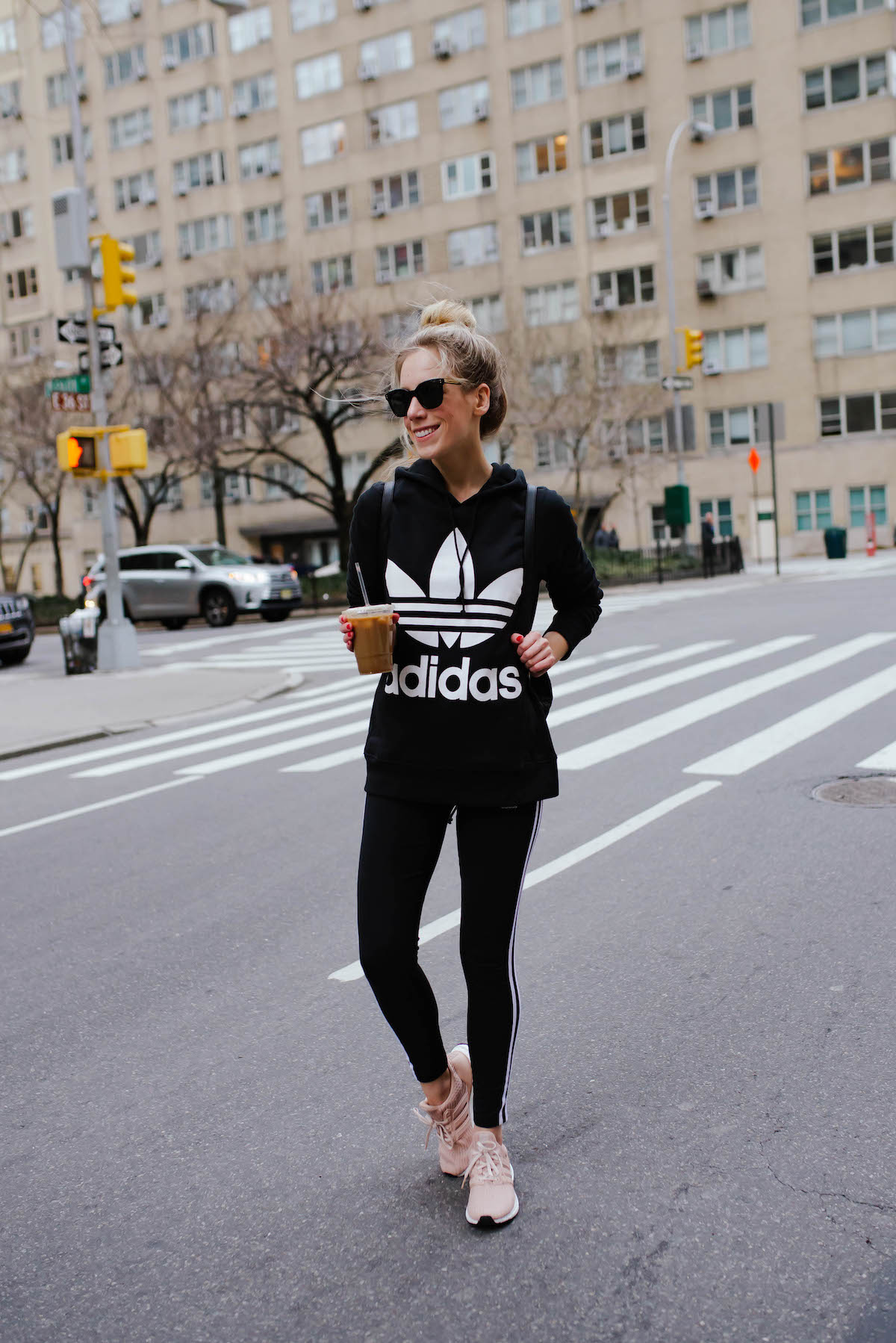 Over the last year I've stepped up my athleisure game in a major way. Now that I finally have a consistent fitness routine and the fact I spend most of my days working from home, I've found myself frequently gravitating towards comfy casual separates. I used to only have a small drawer where I kept activewear, but lately sweatshirts, leggings and t-shirts have pretty much taken over my closet. I would never describe my style as "sporty," but there are some weeks where the days I wear sneakers and hoodies vastly outnumber the ones where I'm in jeans or heels.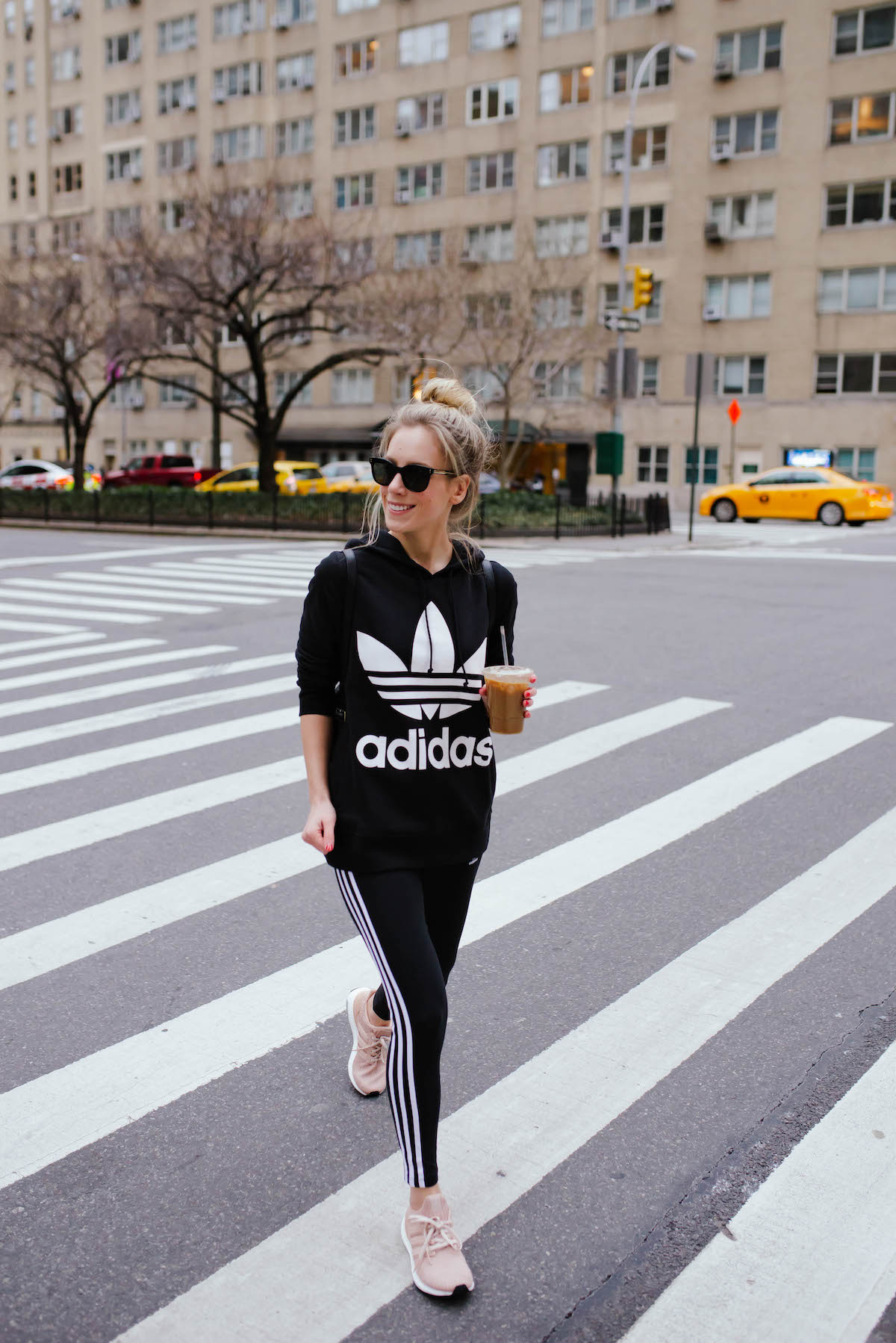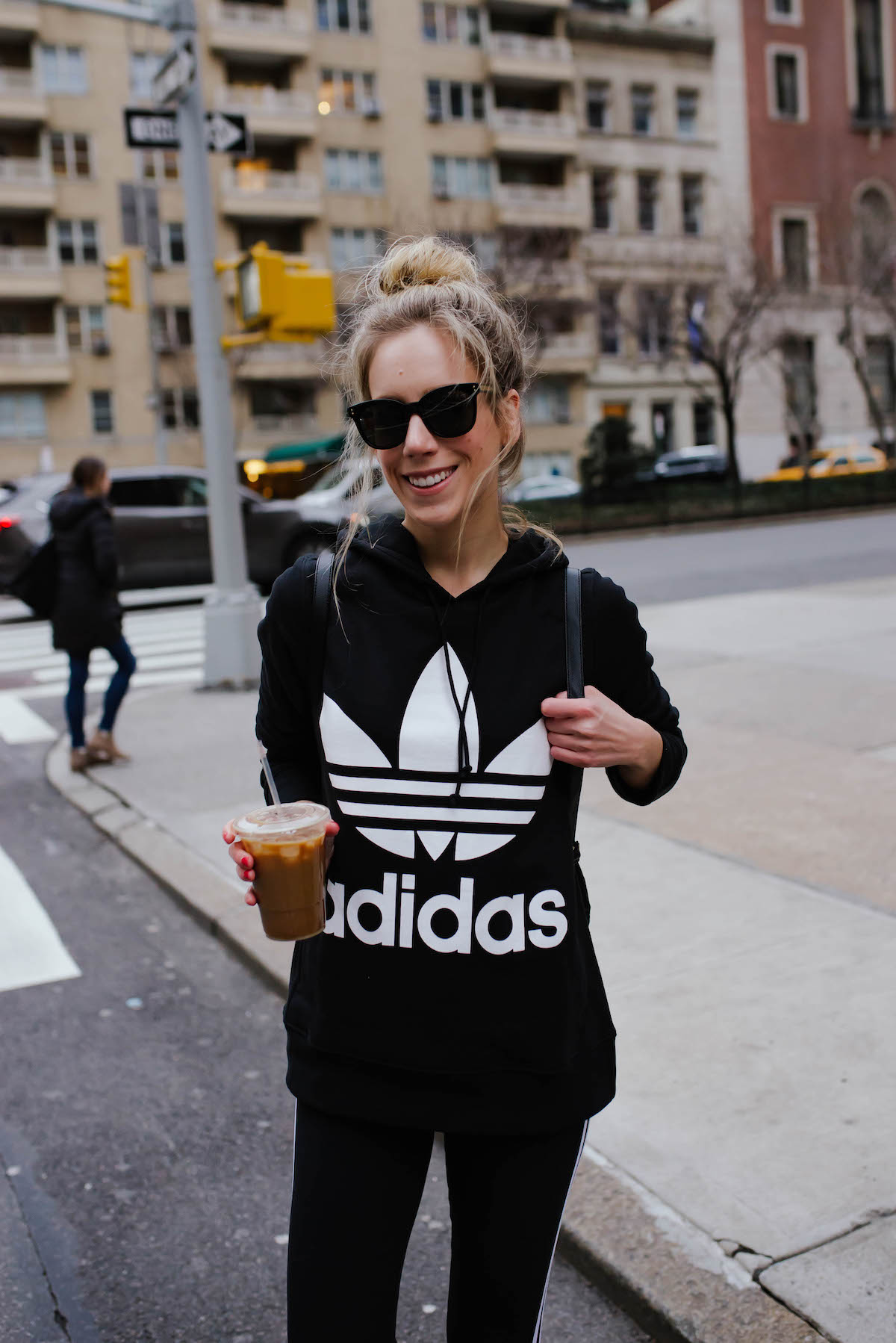 With most clothing I'm not too picky about the material. Since I mostly shop online the worst case scenario would be I'd just return something if I felt the fabric was cheap or not what I anticipated. When it comes to active and loungewear I'm much more of a fabric snob. If I purchase something with the intent of wearing it to the gym or for running errands around the city, it has to be comfortable.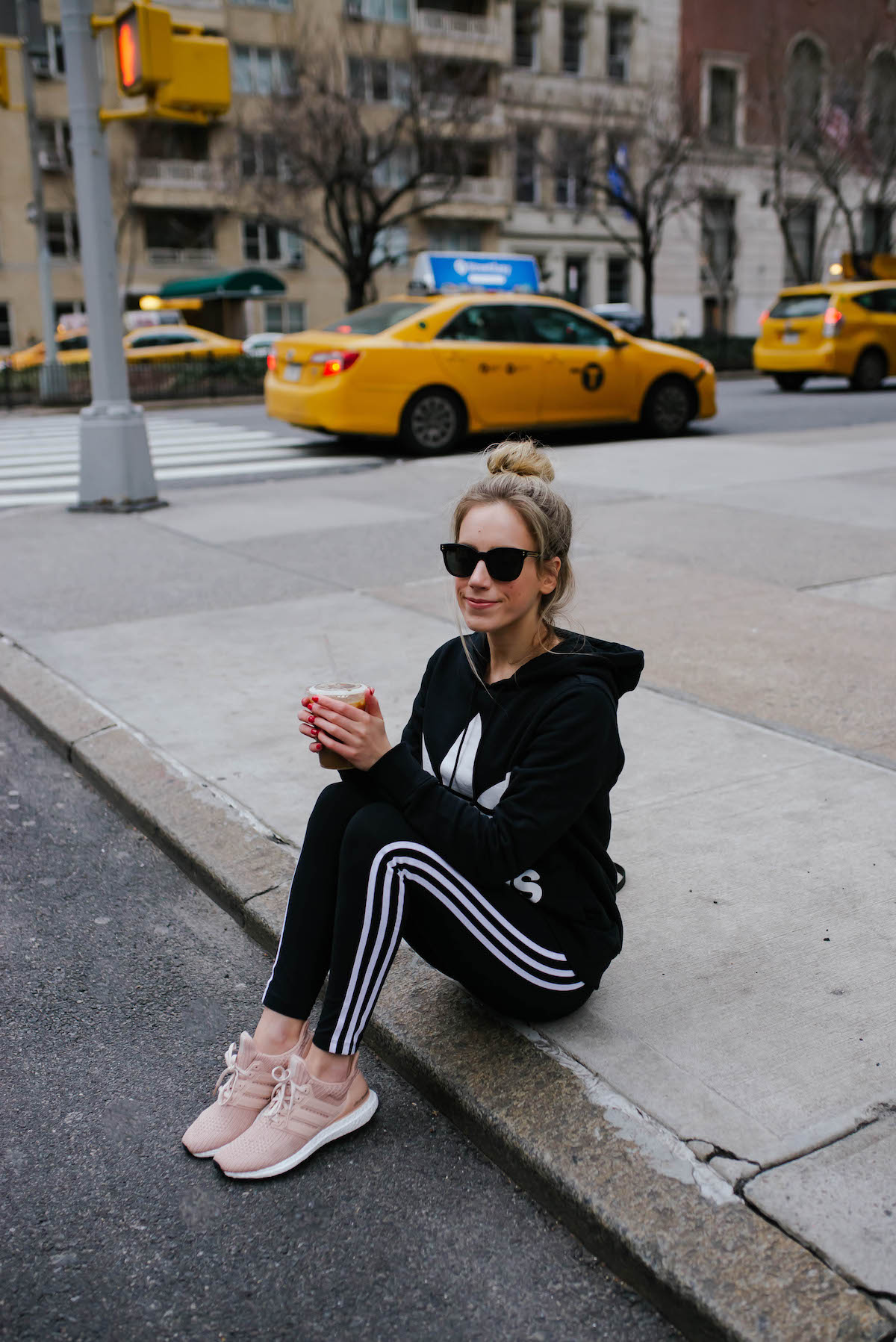 If a pair of leggings chafe my thighs or a sweater is even slightly itchy, it's going to end up just collecting dust in the bottom of a drawer. That's why I always look for pieces made from cotton because I know the fabric won't irritate my skin. Compared to synthetic options, cotton is incredibly breathable, keeps you cool and is odor resistant. I've also found my cotton clothing holds up way better after frequent washes than some of the things I have made from cheaper fabrics.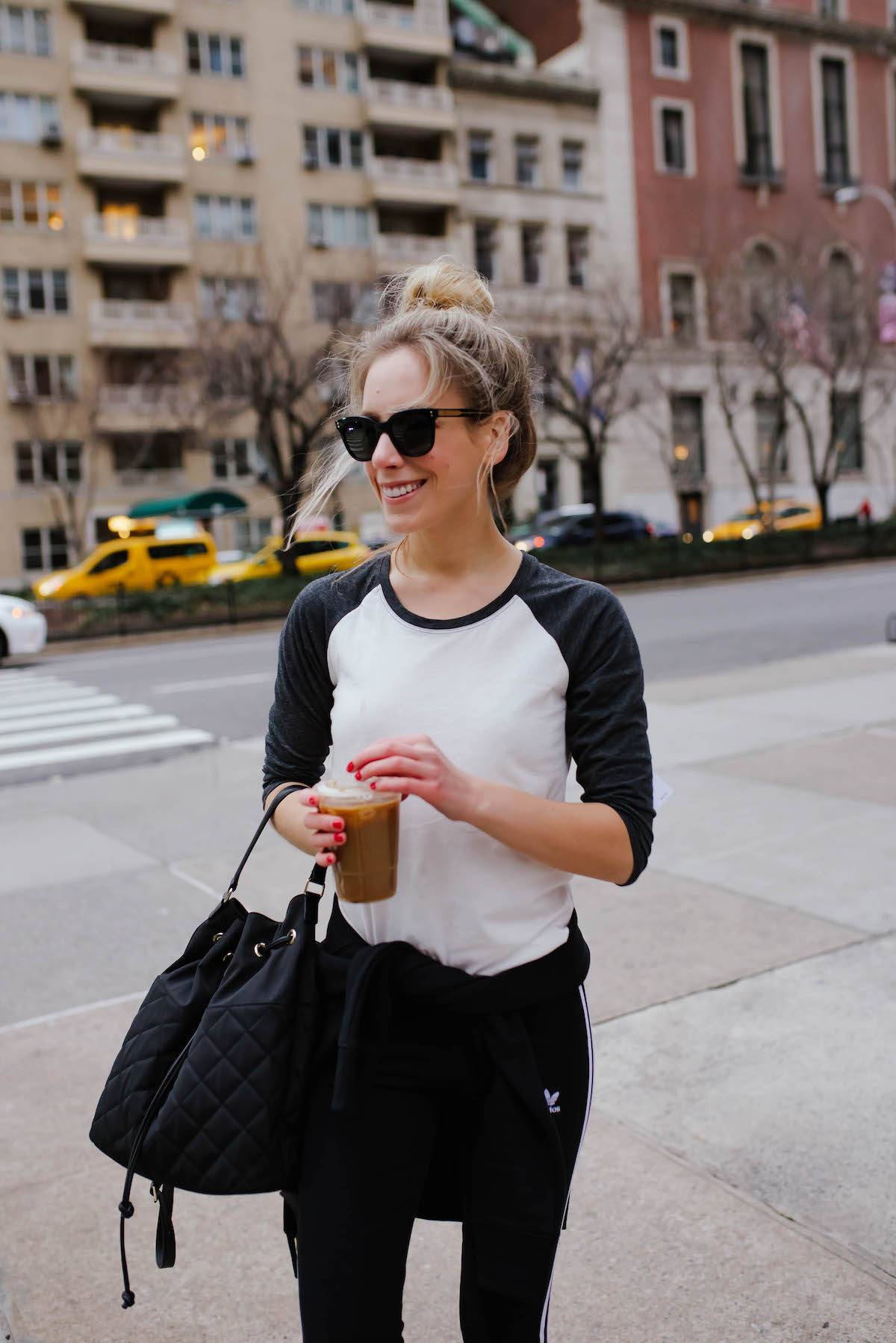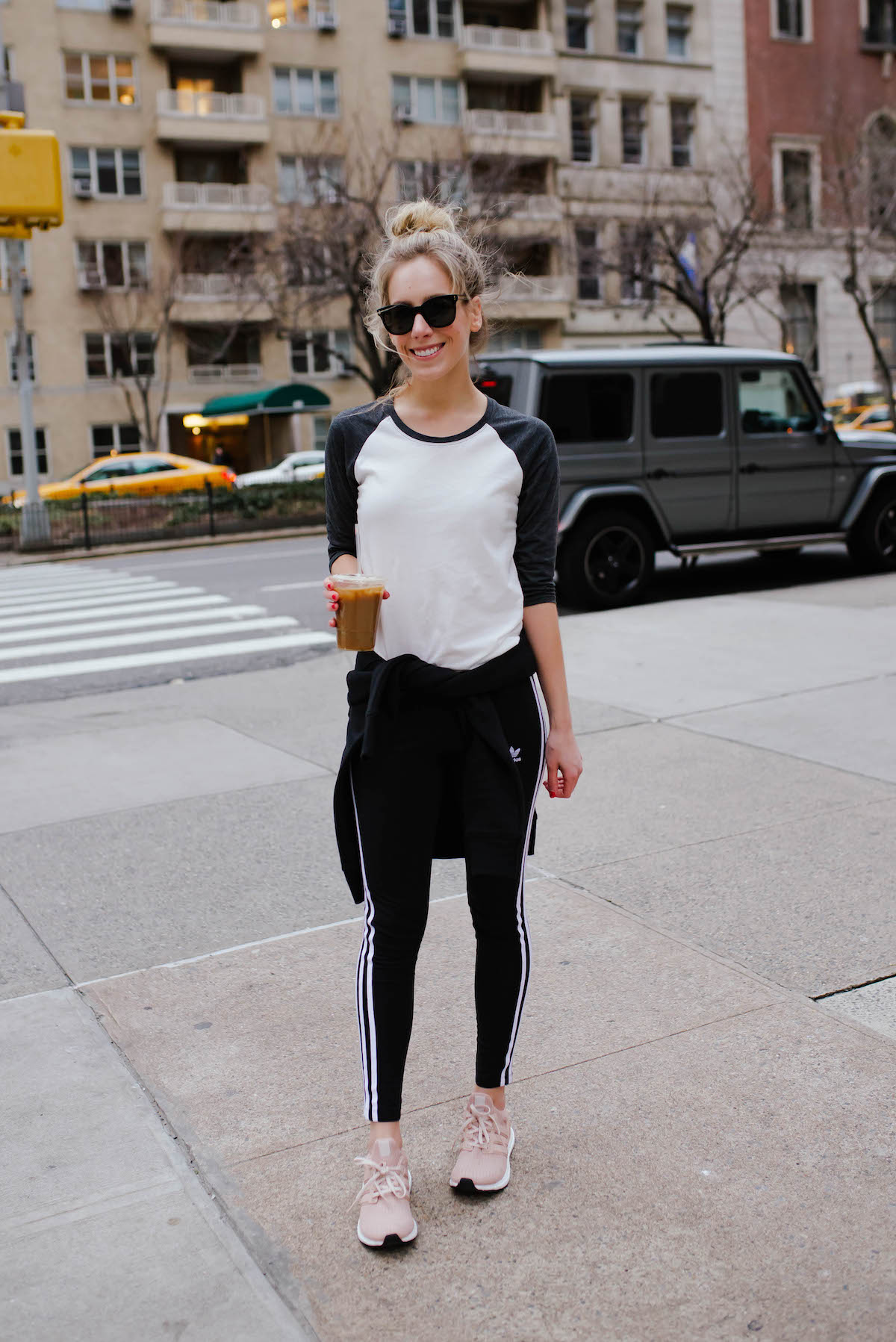 Zappos.com is one of my favorite online retailers because the website allows you to sort products by fabric. So yep, you can put in parameters so you're only seeing options from the fabrics of your choice. They're made it even easier to shop for cotton clothing thanks to the Zappos x Cotton Athleisure Collection. It's basically a pop-up shop on the website with tons of cotton separates for women and men that are not only comfortable and fashion-forward, but affordable too! The collection has styles from all different brands including Adidas, Free People, Michael Stars, Lucky Brand, Puma and more.  You have to check it out!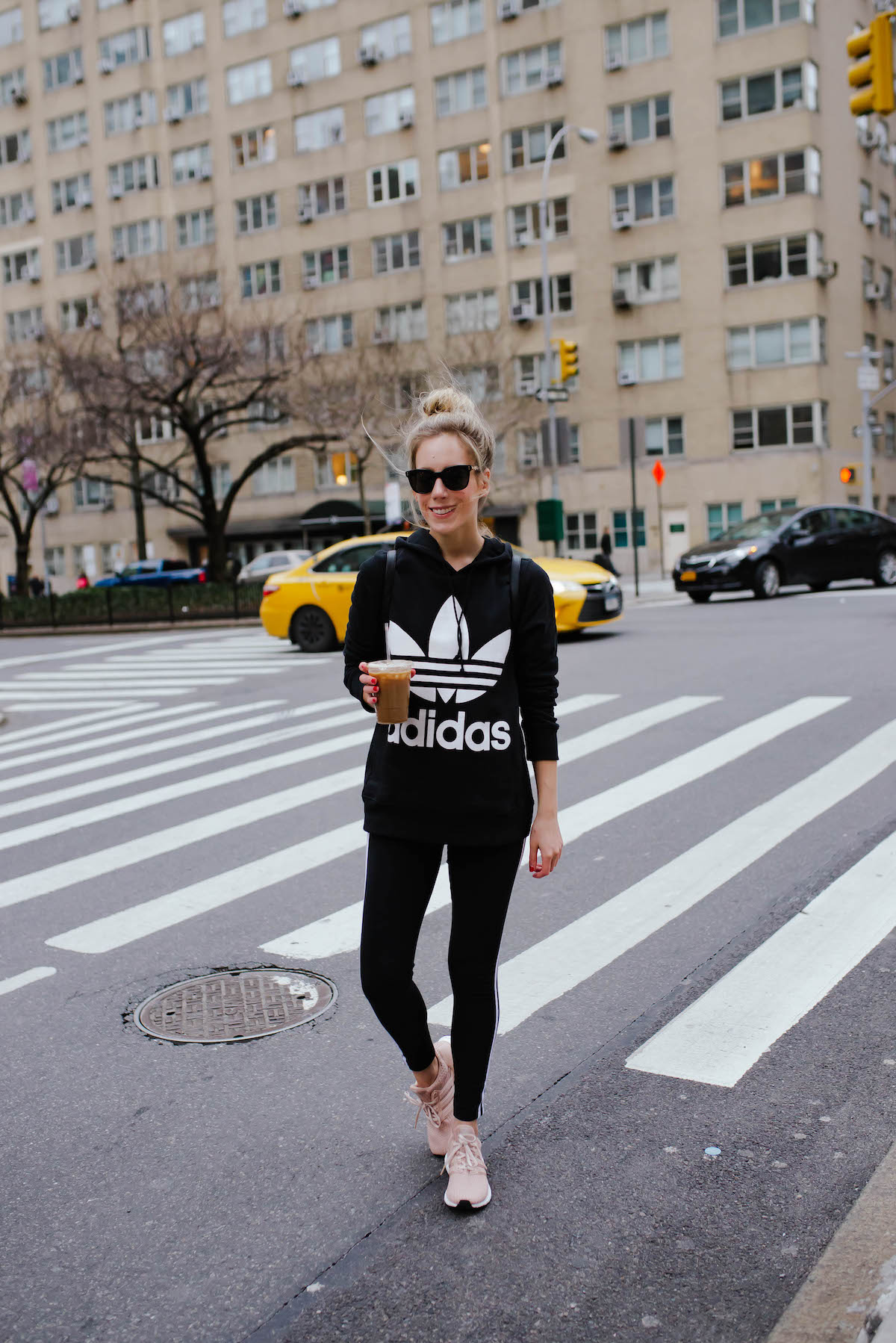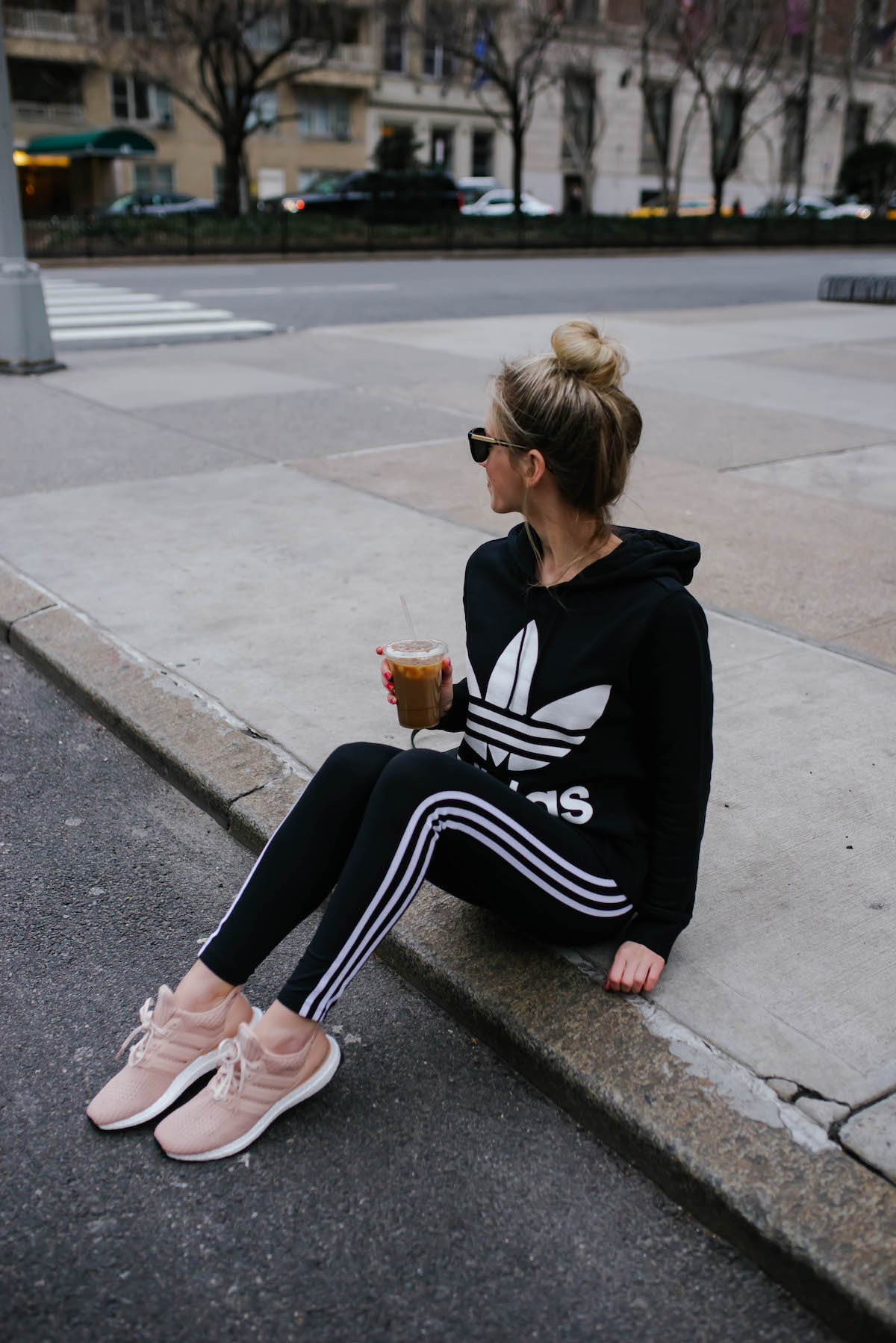 Adidas Sweatshirt | Adidas Leggings | Varsity T-Shirt | Sneakers
I had the opportunity to pick out a full cotton look from the collection and I'll admit I felt kindaaa fly bopping around in my new hoodie, varsity t-shirt and stripe leggings last weekend. Nick even said he was jealous of my outfit and now wants to order the men's version of my sweatshirt and sweatpants so we can #twin. Clearly the Zappos x Cotton Collection is good if boyfriends want to start stealing your look 😛
- Katie