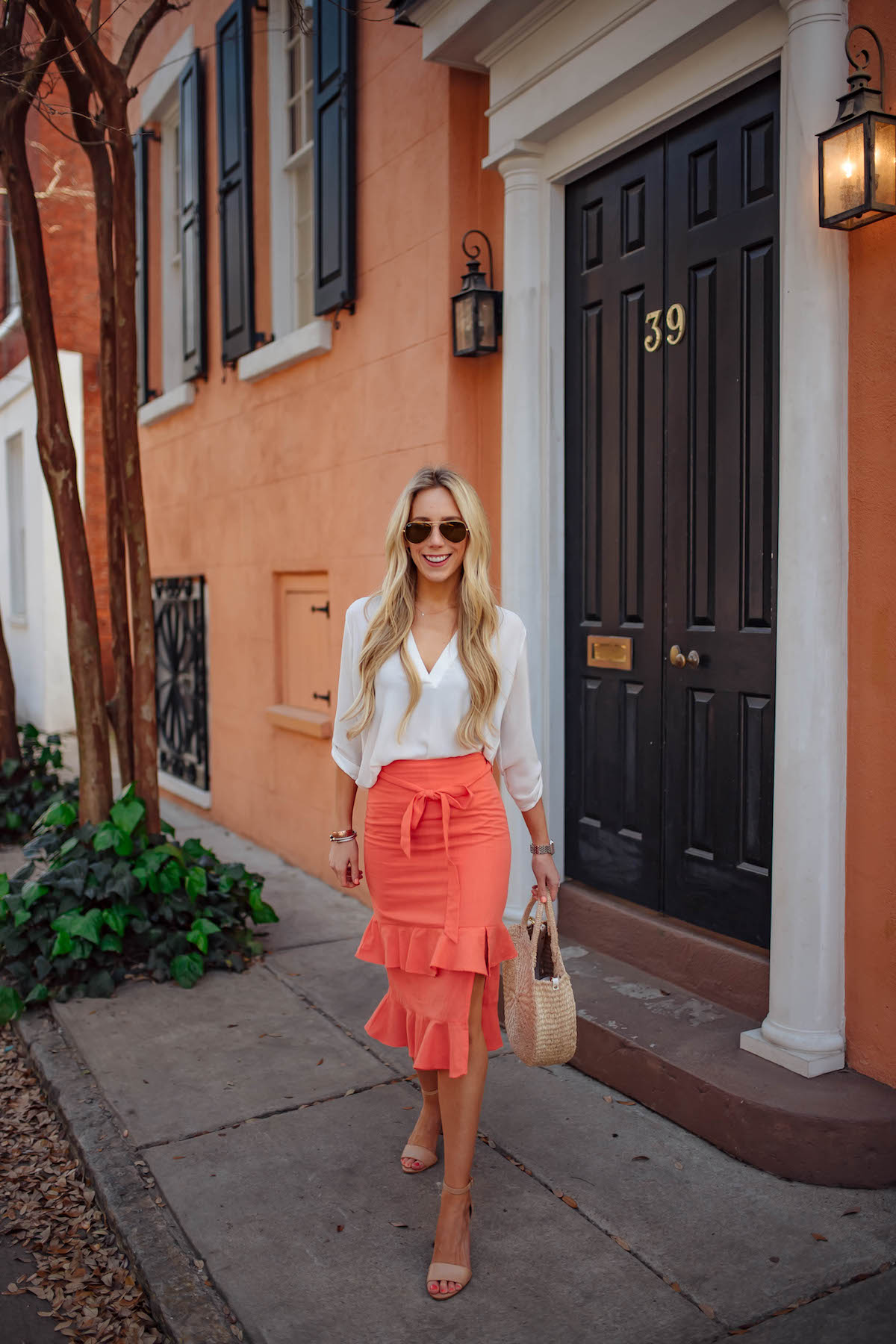 When it comes to putting effort into what I wear on weekdays, nothing motivates more than good weather. Cold and cloudy forecasts = sweatpants and sneakers. Give me sunshine and 70 degree temperatures? Your girl is ready to throw a chic pencil skirt and heels. Lucky for me Mother Nature was feeling the latter when I was in Charleston earlier this week so I took full advantage by rocking a few new spring things I picked up at Nordstrom.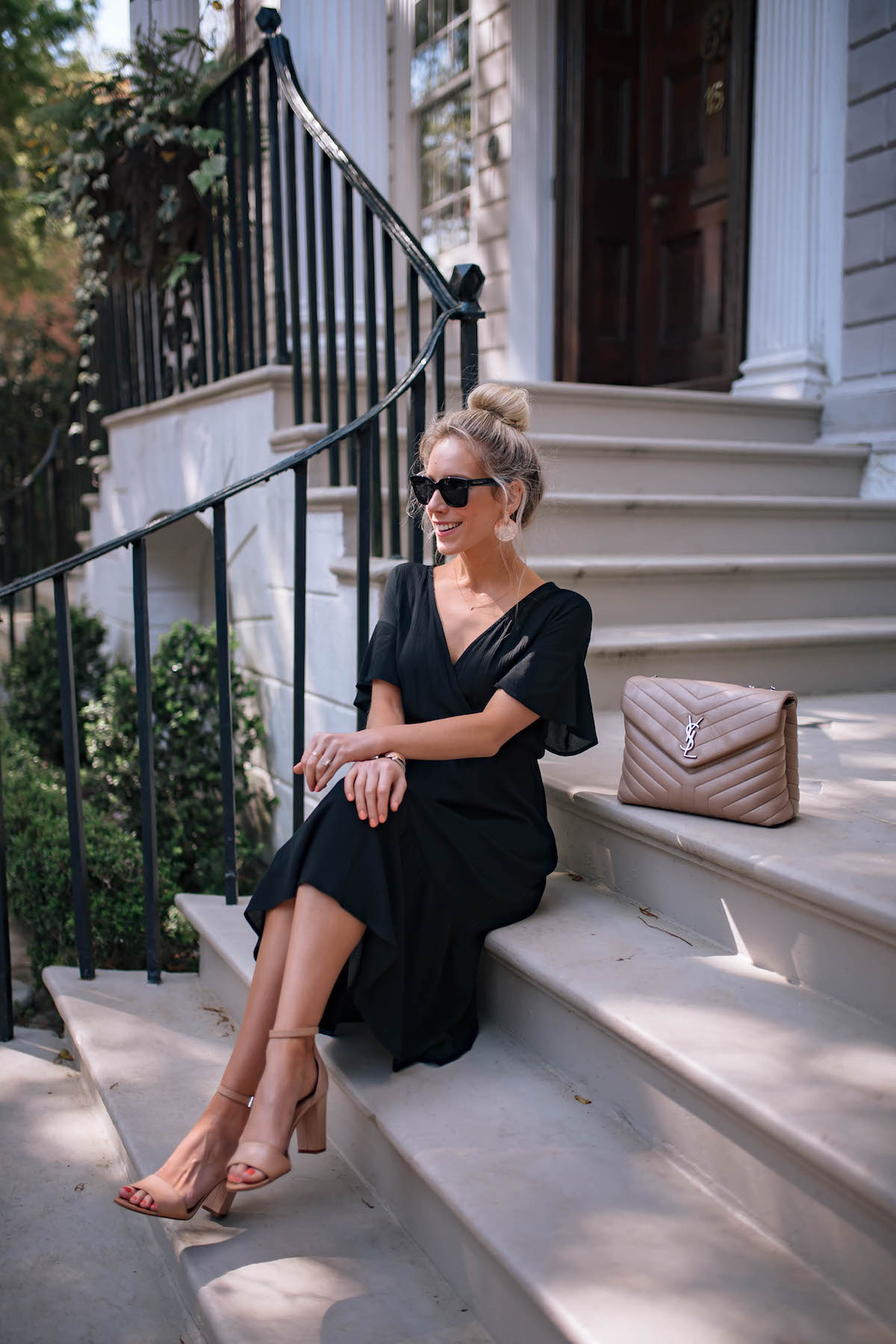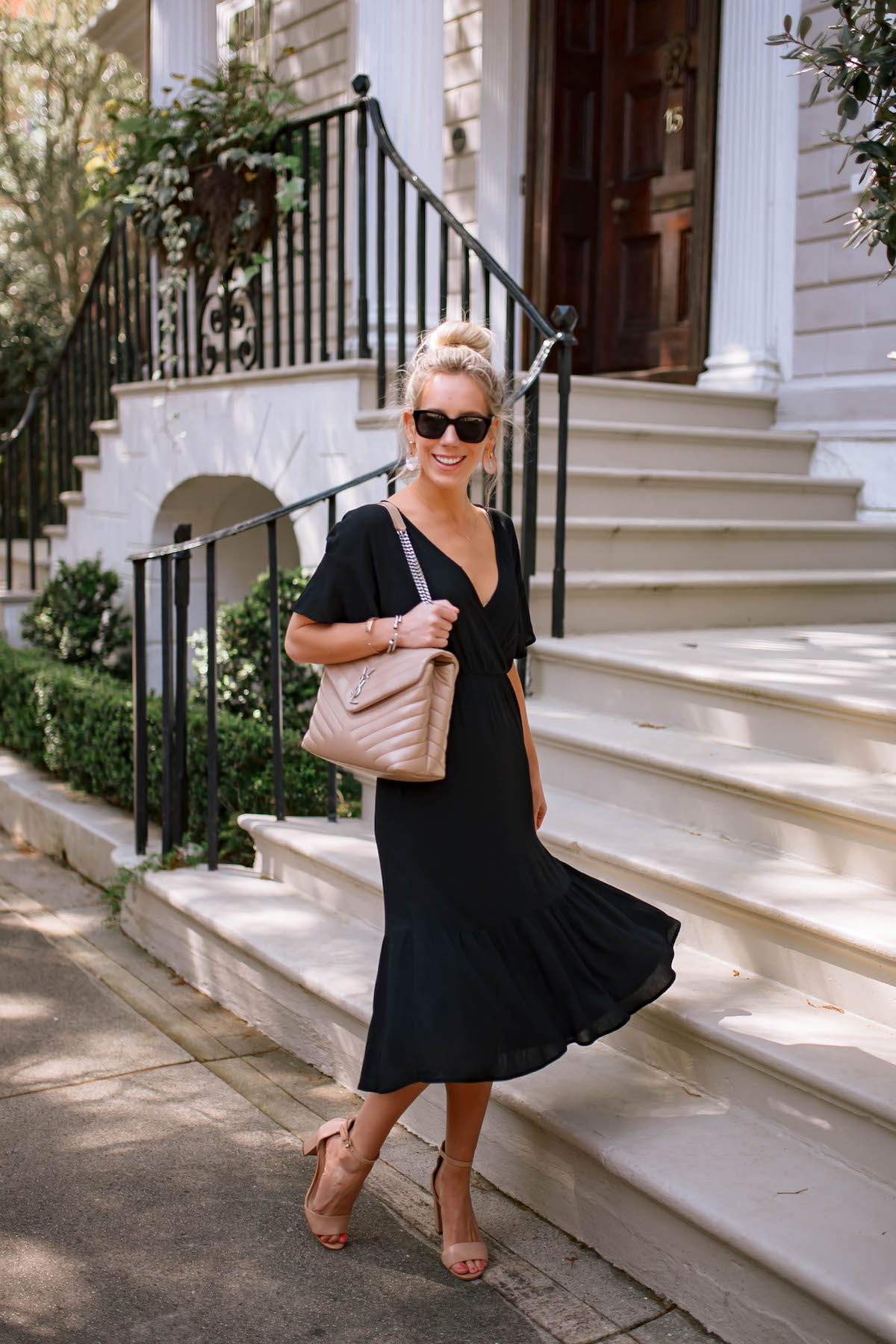 As much as I love my comfy casual clothes, I think it's important to have a few go-to looks for moments when you want to look your best. Even though I no longer work in a traditional office setting, I still wear business casual outfits quite often for meetings, events and out to dinner with Nick. Since I'm always getting asked about workwear by you gals, so I thought it would be fun to put together a few looks that could be worn from the desk to date night!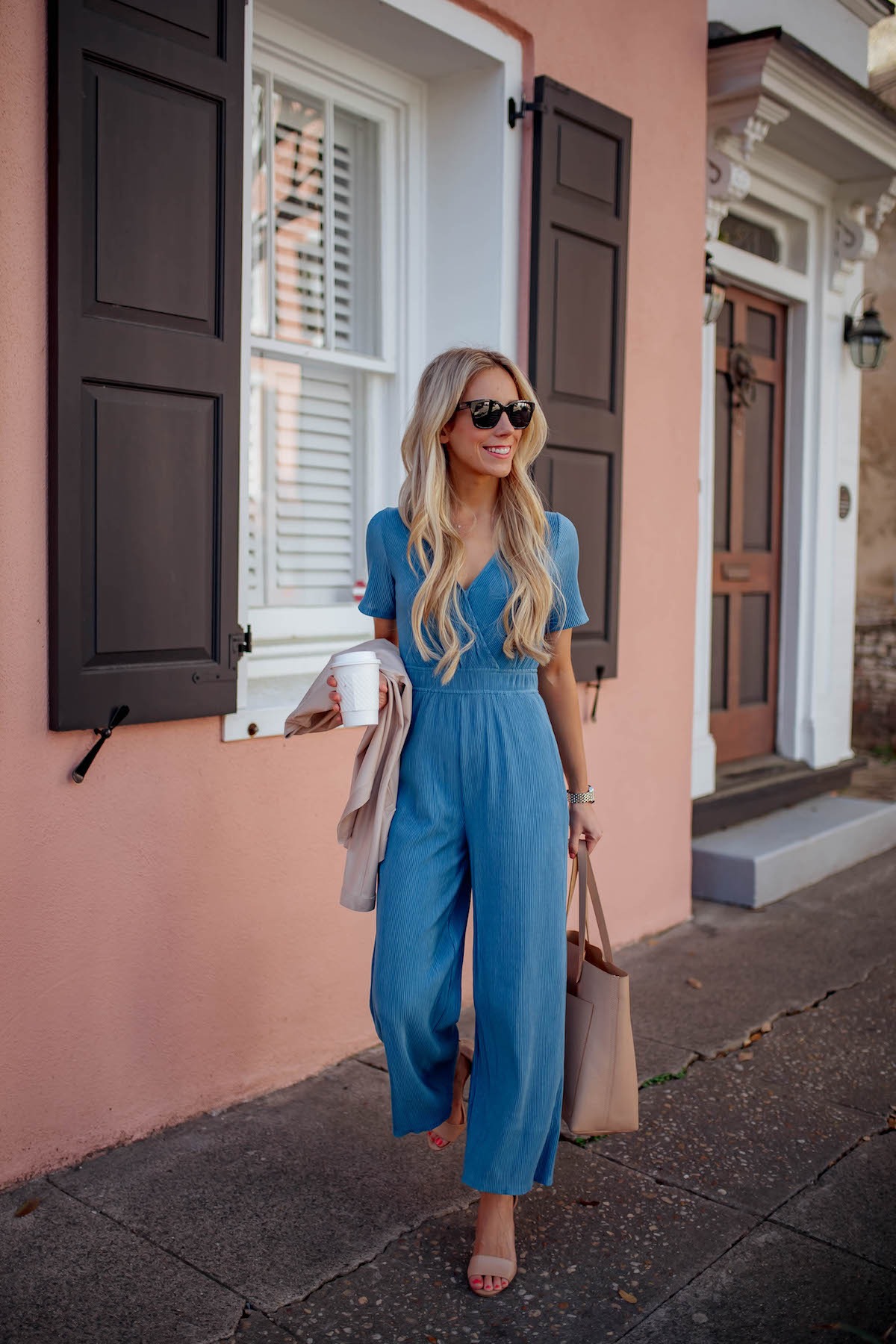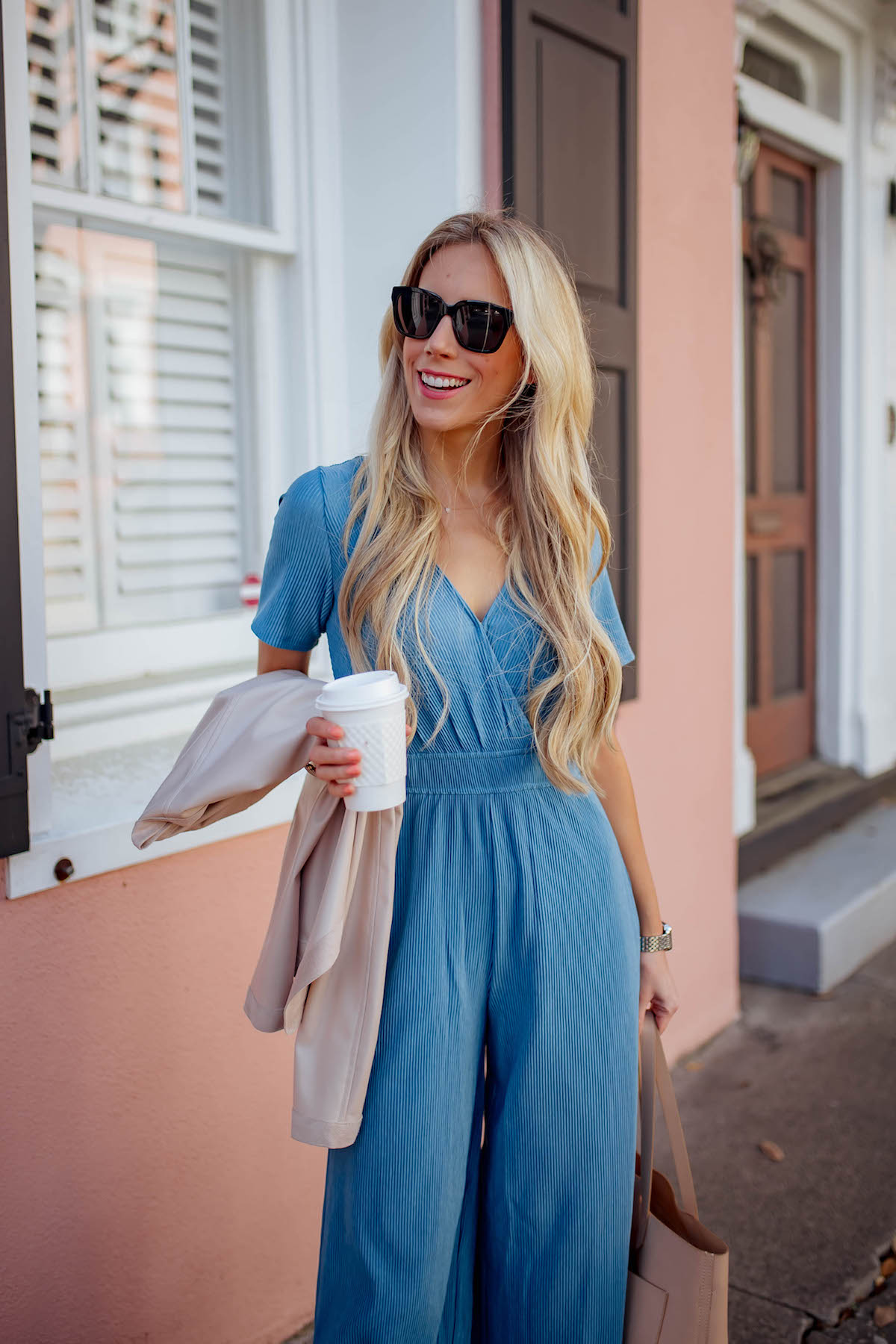 I've been on such a jumpsuit kick recently! It's no secret how much I love wearing them. A socially acceptable adult onesie? COUNT ME IN. When shopping for a new jumpsuit there are a few things I always look for: a cropped leg length, opaque fabric that's wrinkle-resistant and a high level of comfort. If the price is under $100 then that's even better!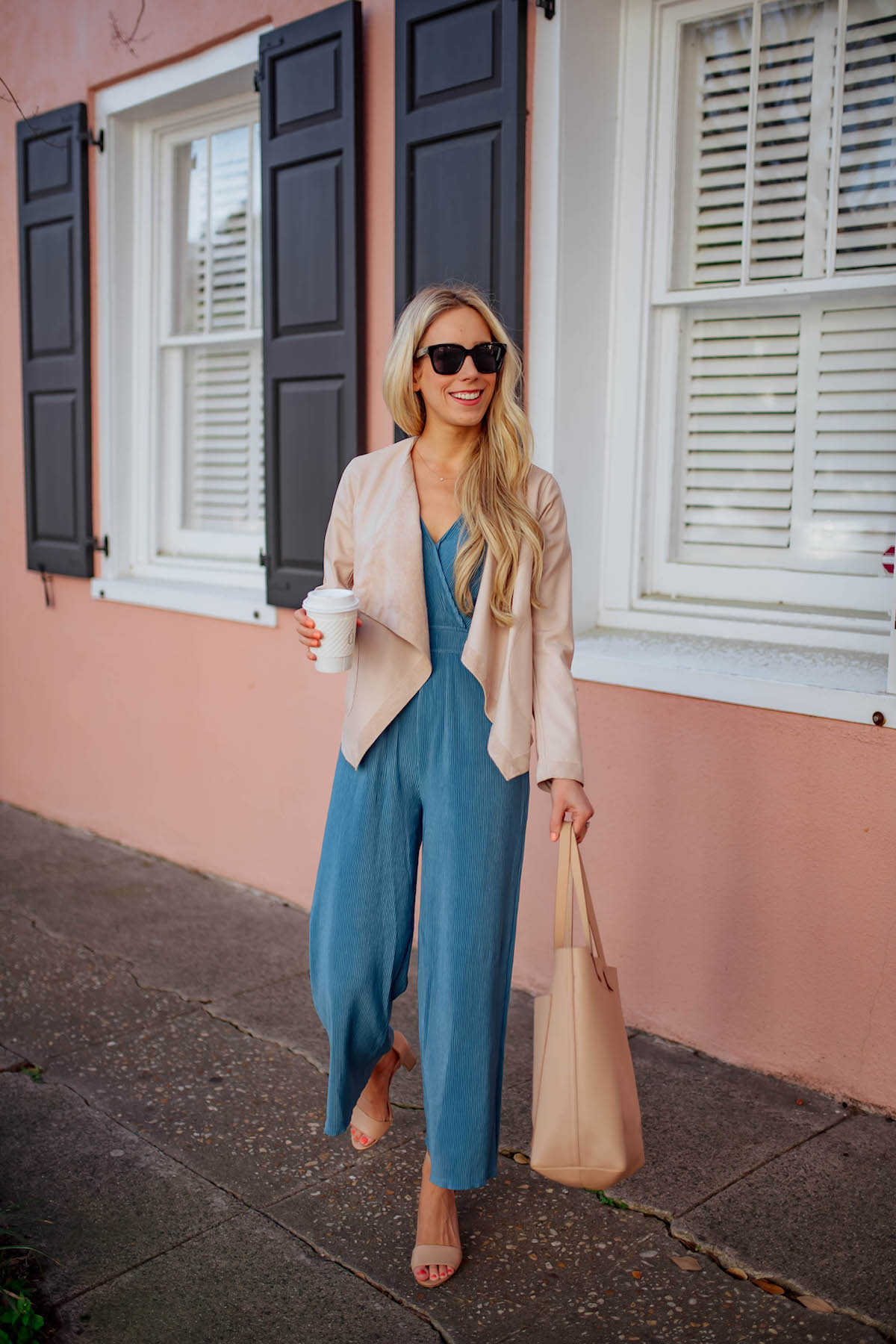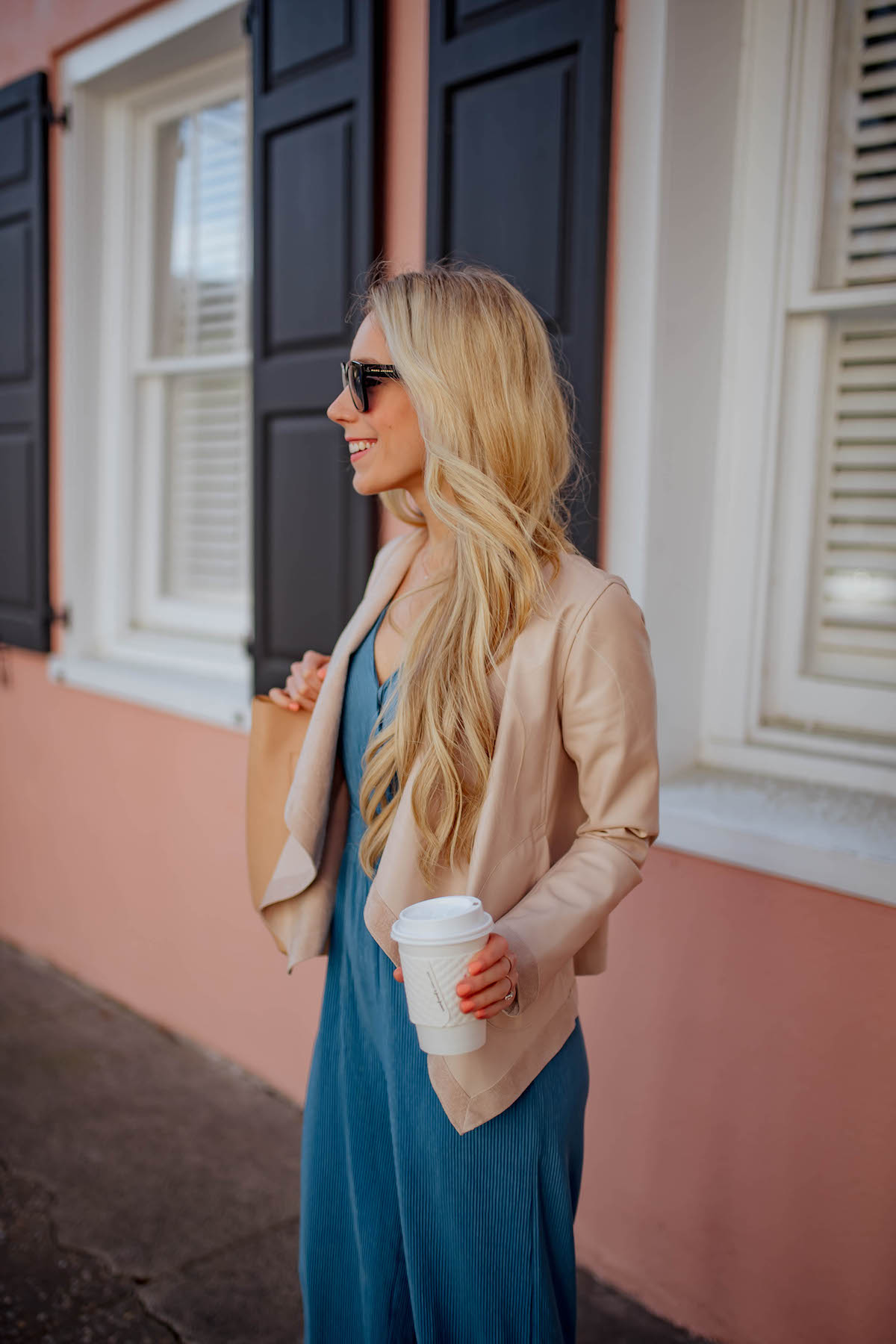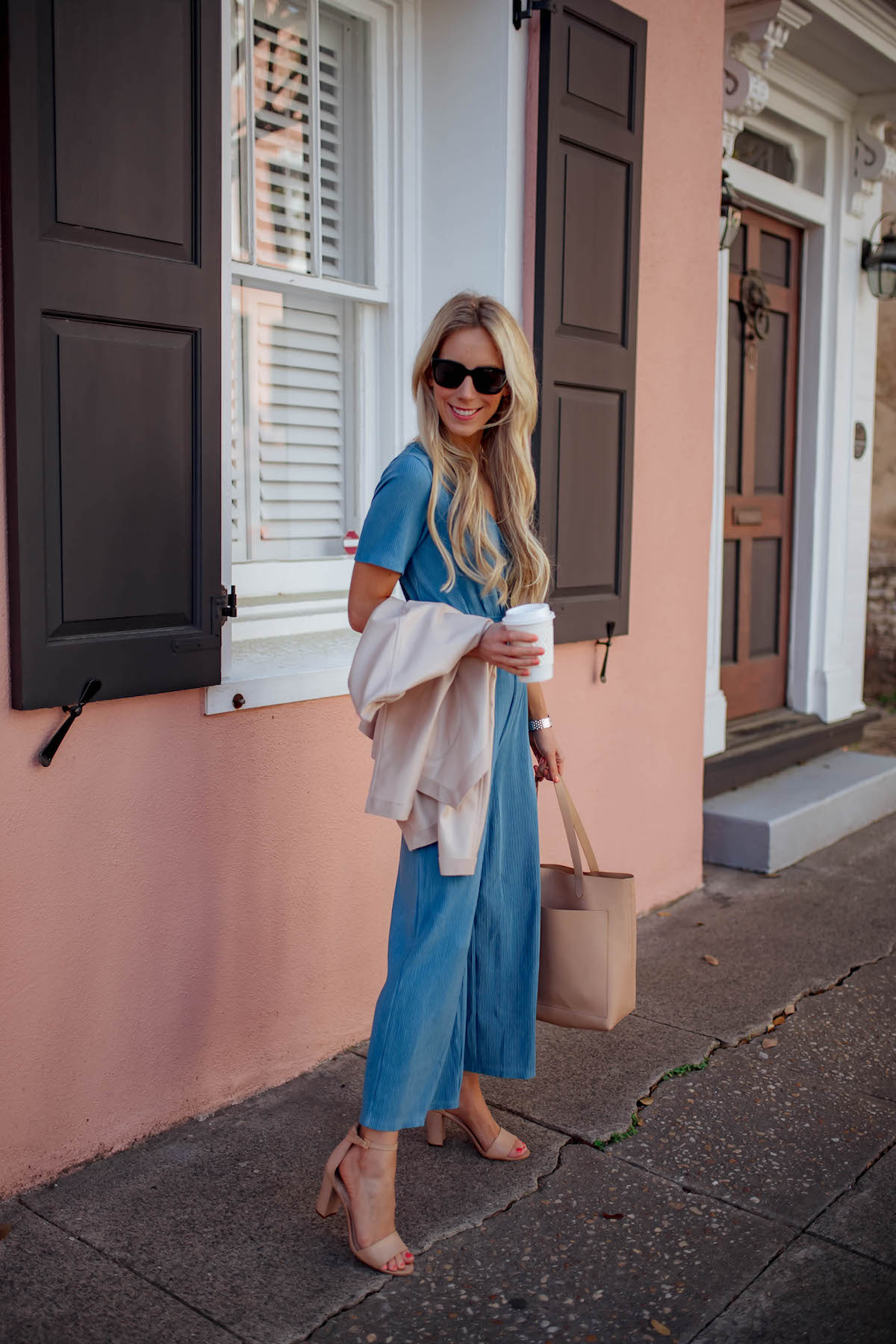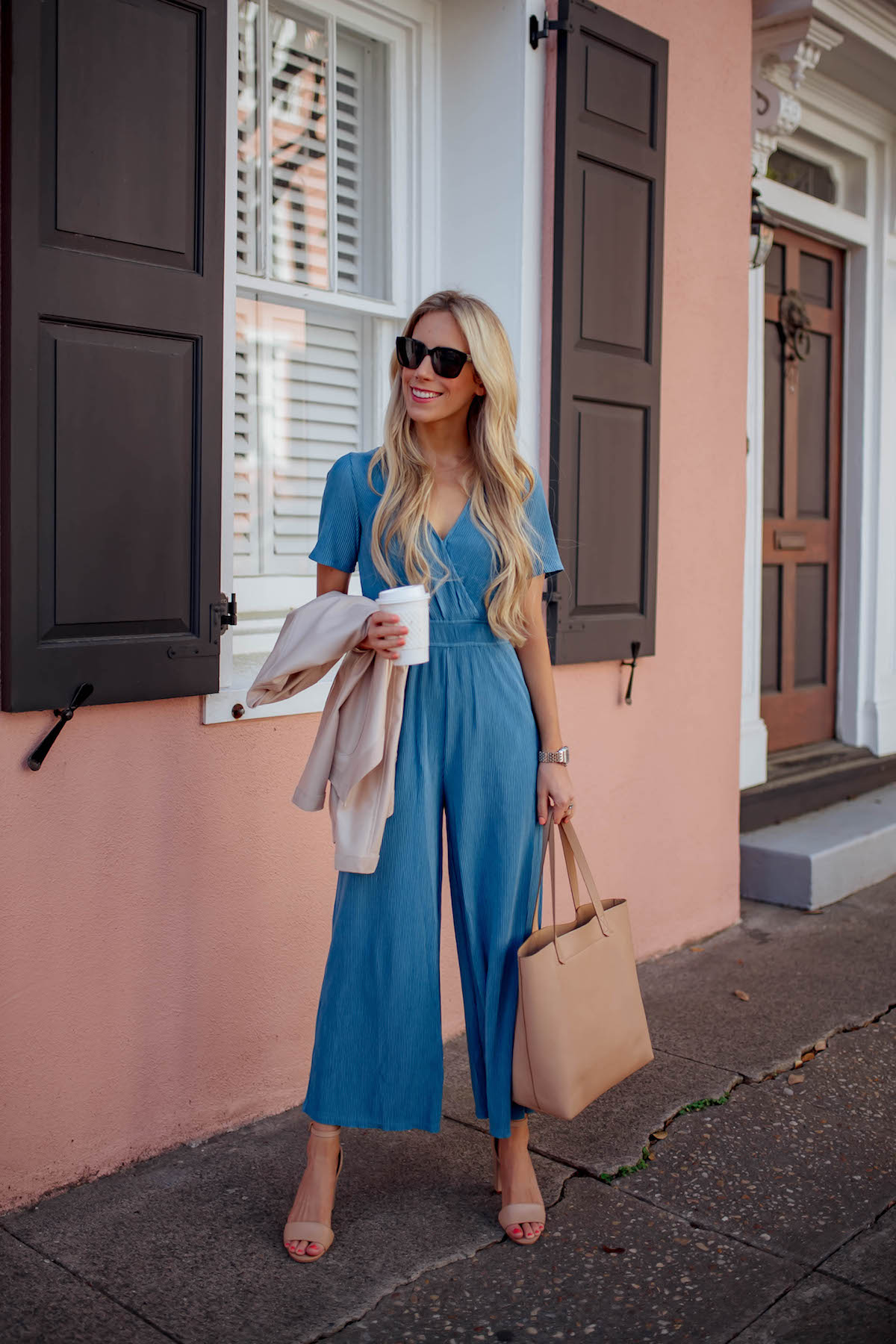 OUTFIT DETAILS // Wrap Front Jumpsuit | Similar Faux Suede Blazer | Tote Bag | Ankle Strap Sandals (under $100!) |  Sunglasses | Michele Watch | David Yurman Bracelets | Kendra Scott Cuff
I had a good feeling about this wrap front style when I spotted it on Nordstrom.com and I'm happy to tell y'all that pictures don't do it justice. This jumpsuit is SO comfortable and flattering. Sometimes wrap-styles don't work for me because of my small chest, but this one has a clasp on the neckline so you don't have to worry about your bra ever showing.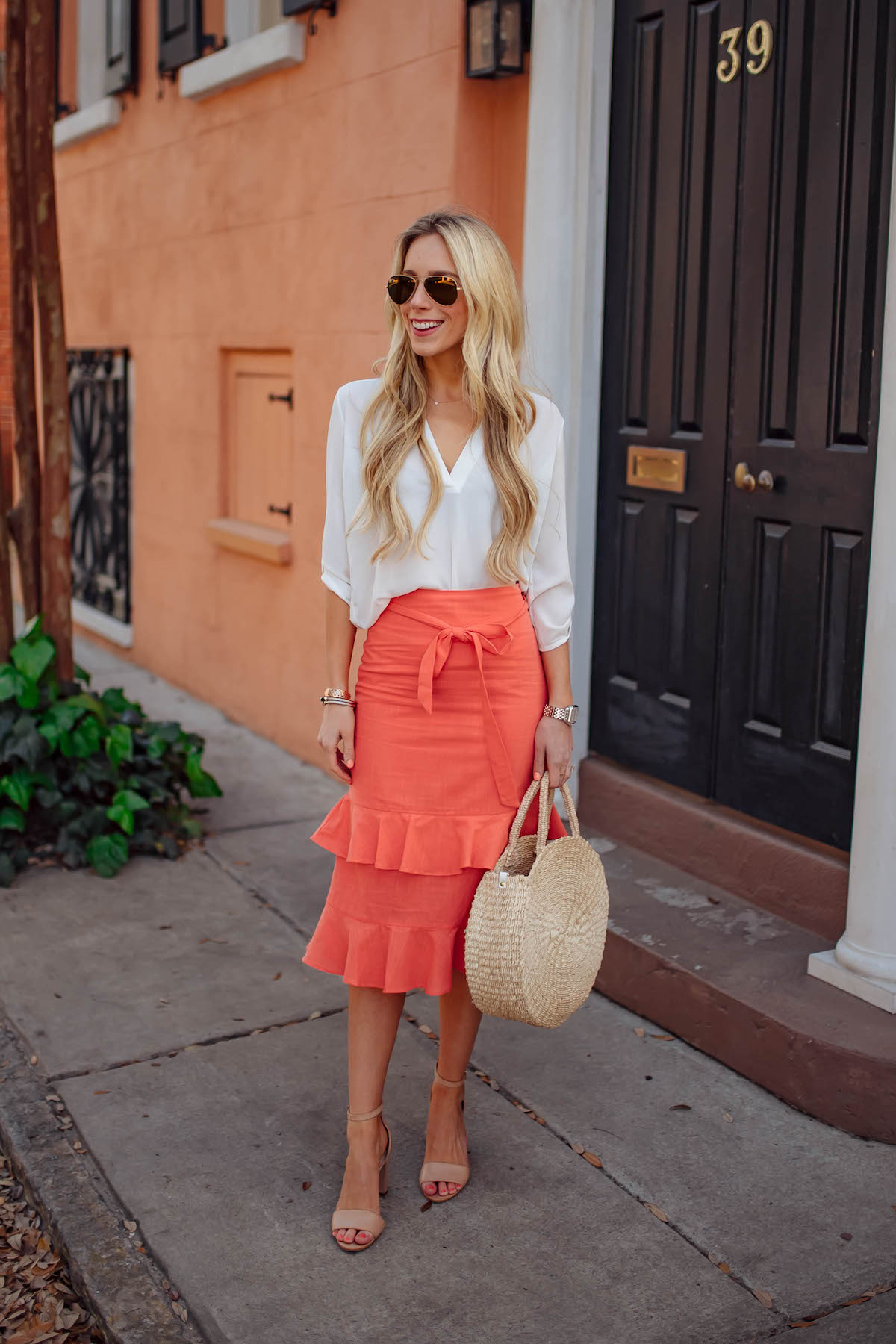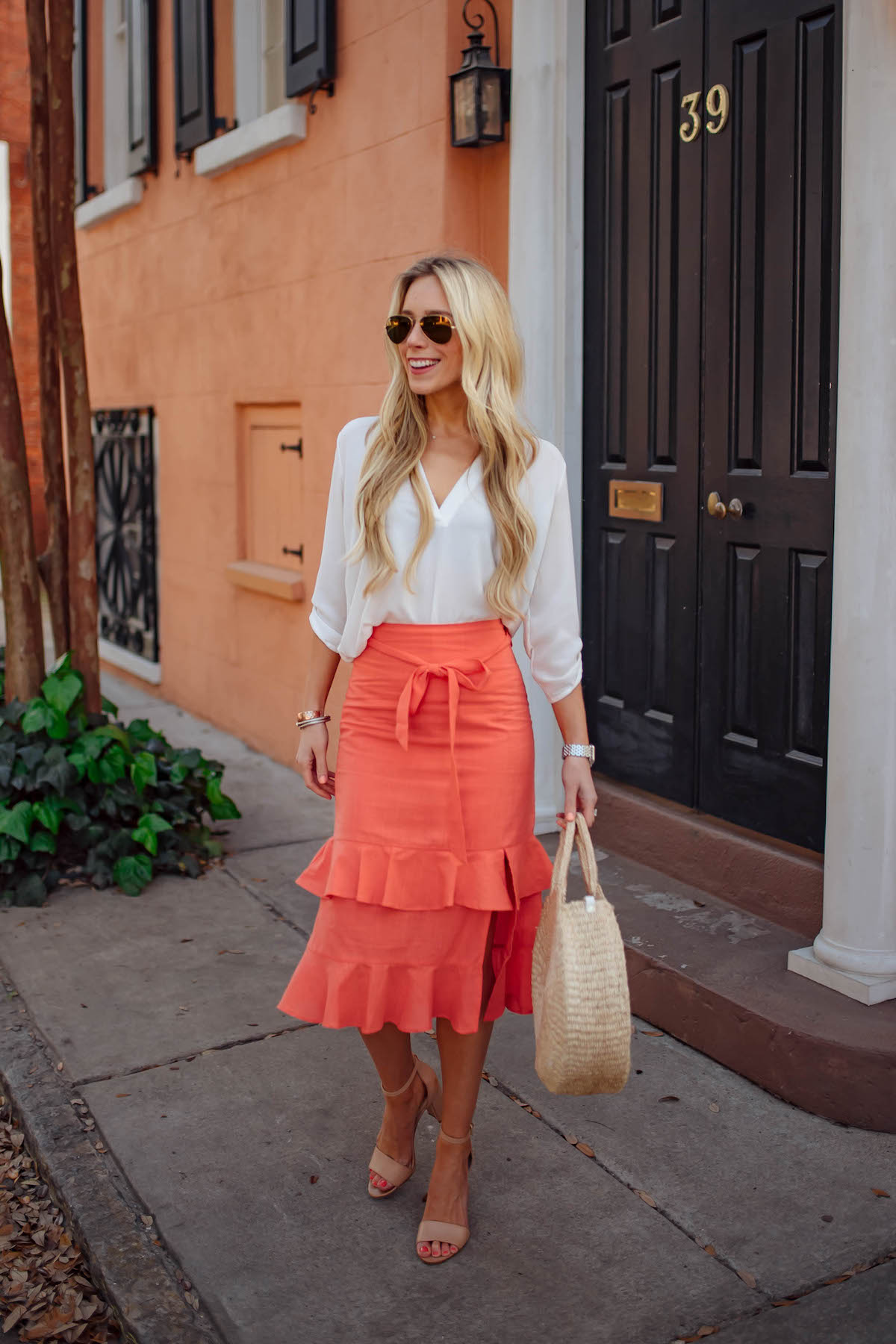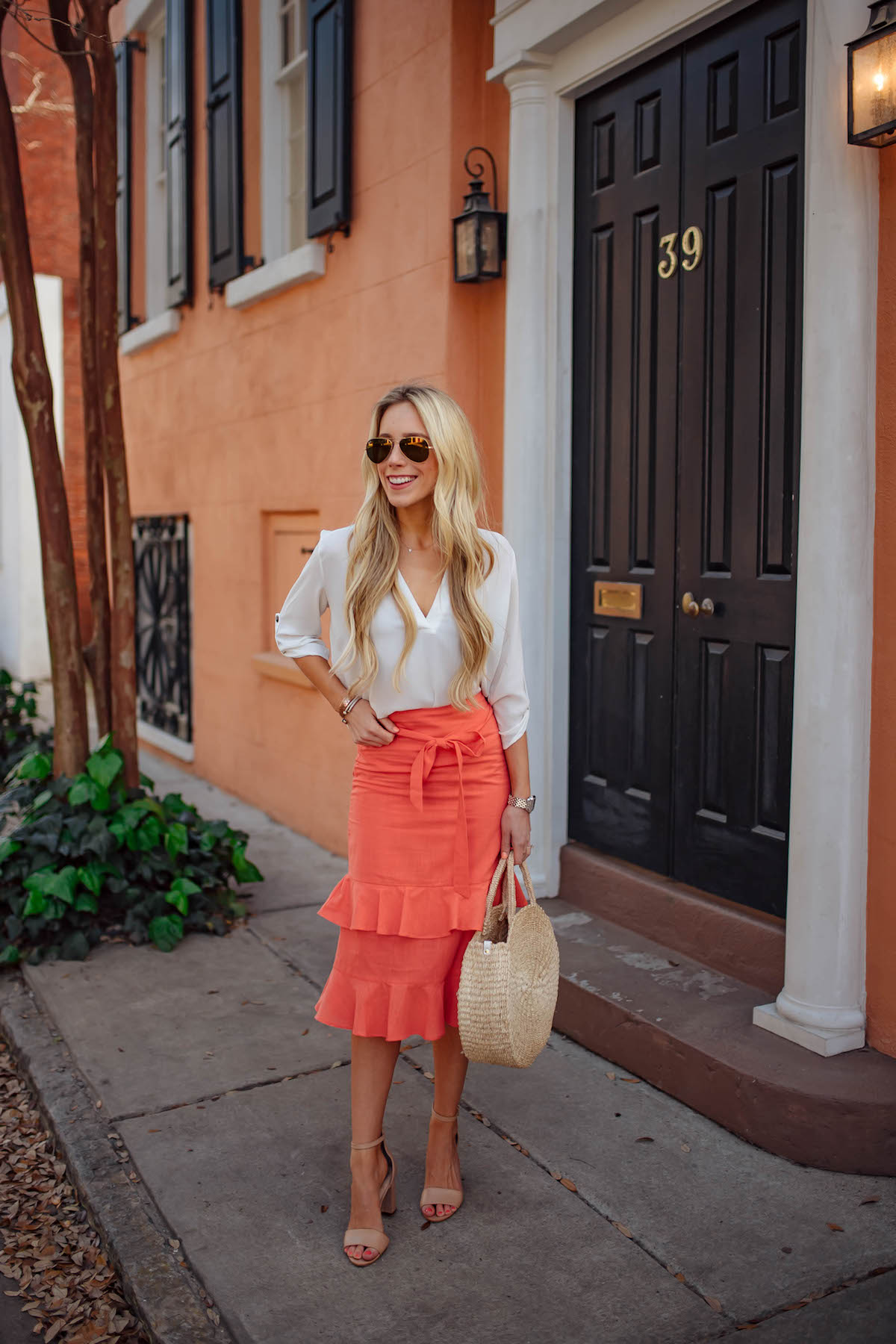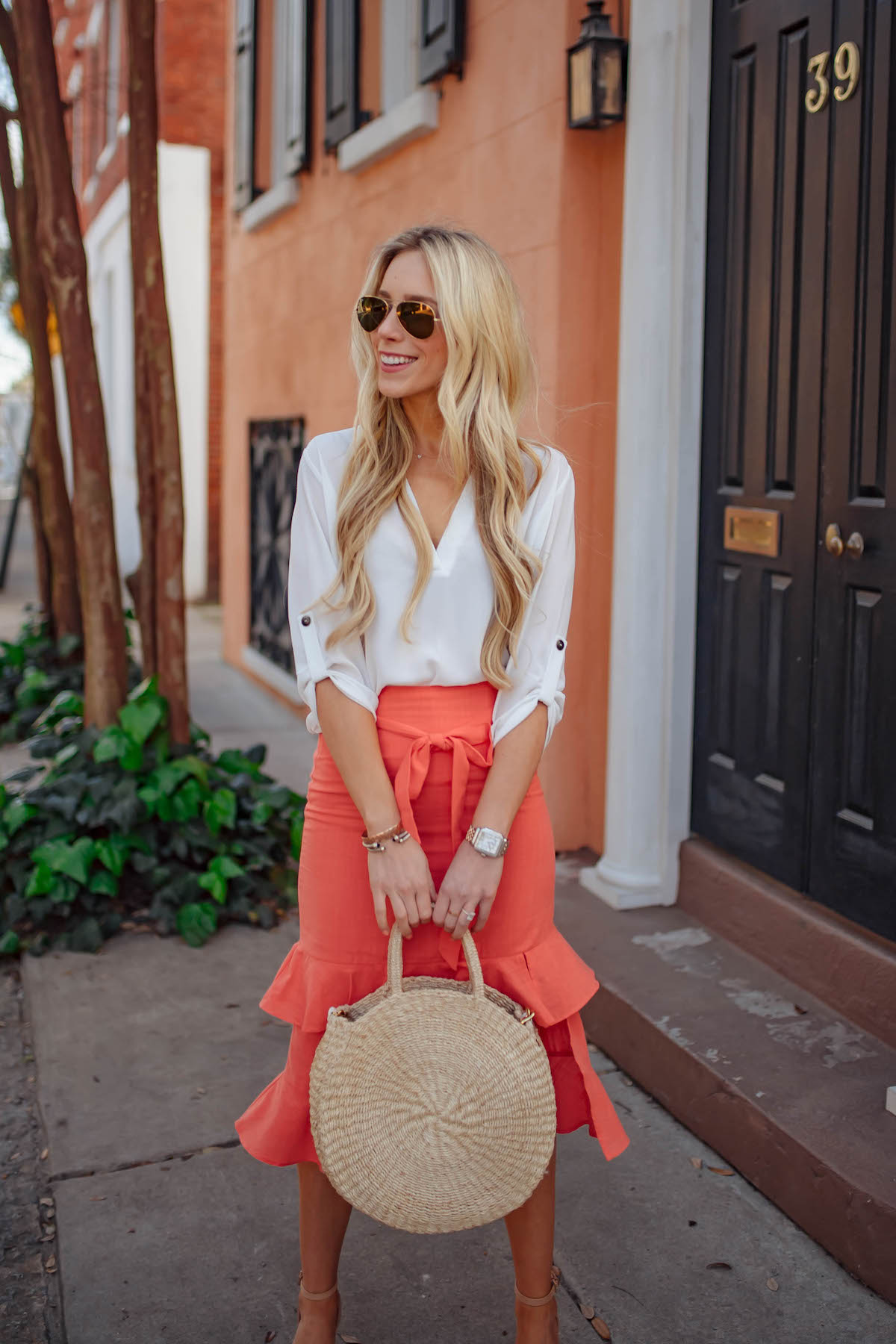 OUTFIT DETAILS // Tiered Ruffle Midi Skirt | Roll Sleeve Blouse (just $26 & avail in 9 colors!) | Ankle Strap Sandals (under $100!) | Woven Straw Circle Tote | Aviators | Michele Watch | David Yurman Bracelets | Kendra Scott Cuff
I find skirts are always hit or miss for me. Sometimes they work and sometimes they don't. In the case of this tiered midi skirt I was soooo pleasantly surprised! How gorgeous is that coral too? It's such a stunning color and the fit just hugged in all the right places. I paired it with my favorite blouse, which btw is 50% off and now only $26!!!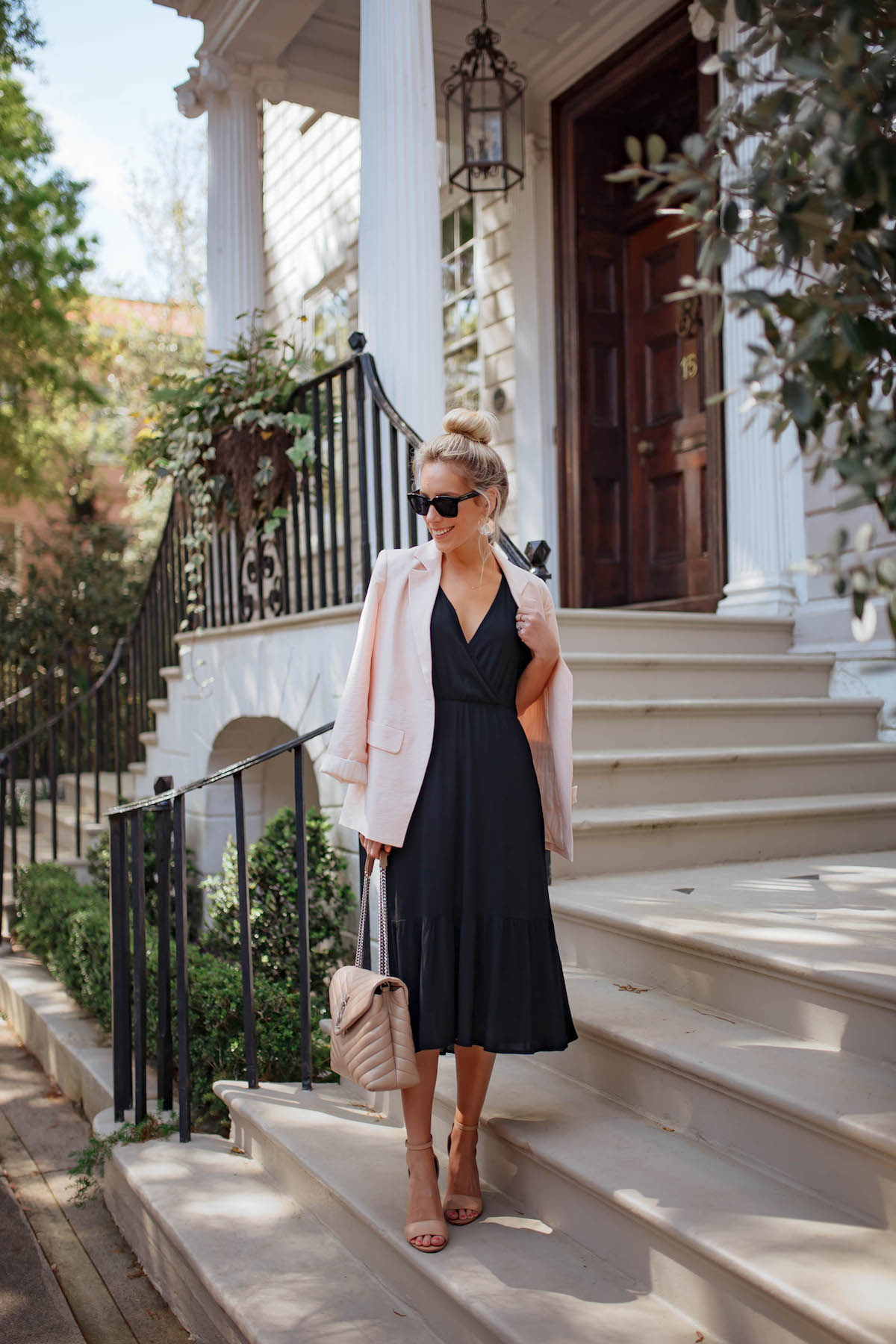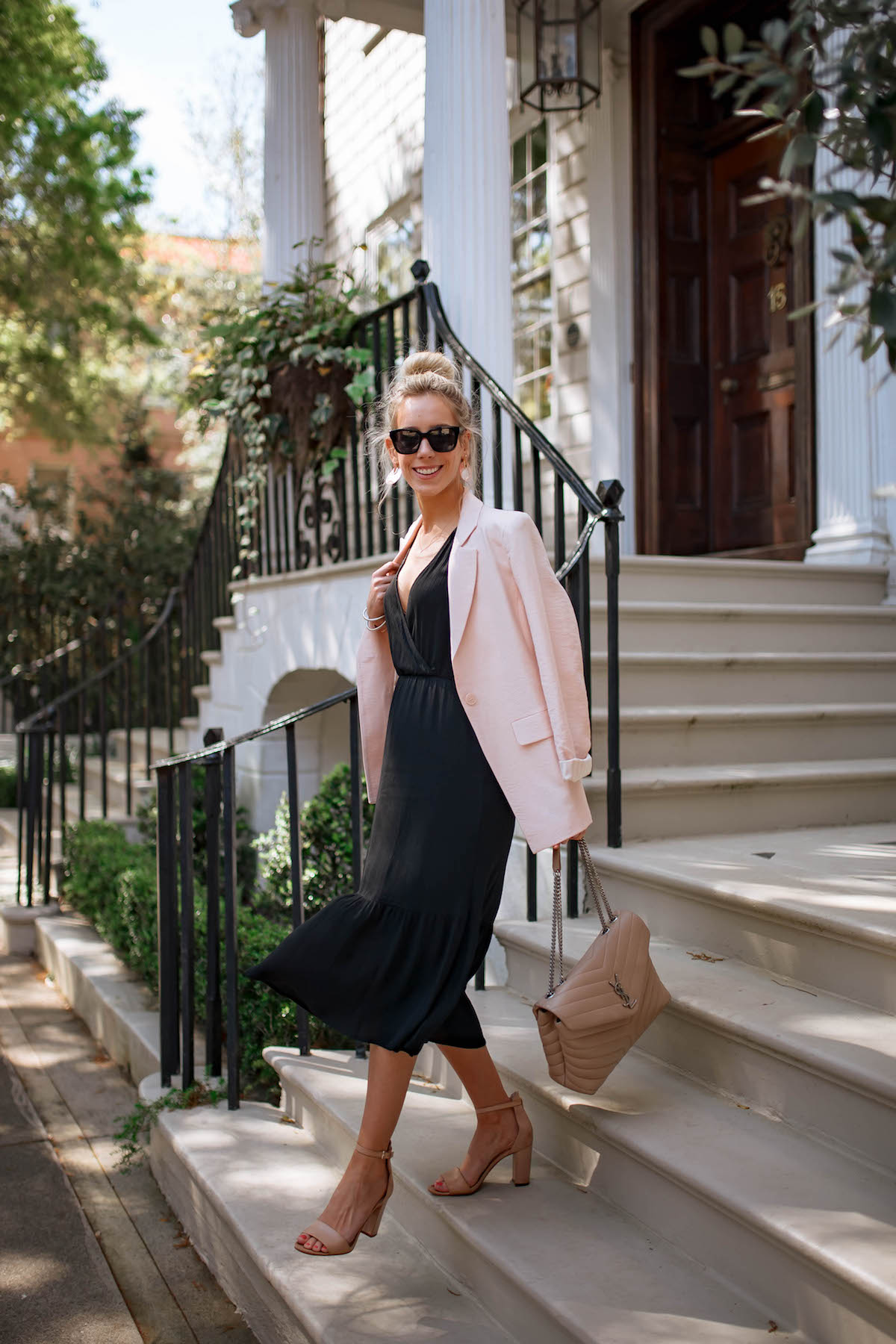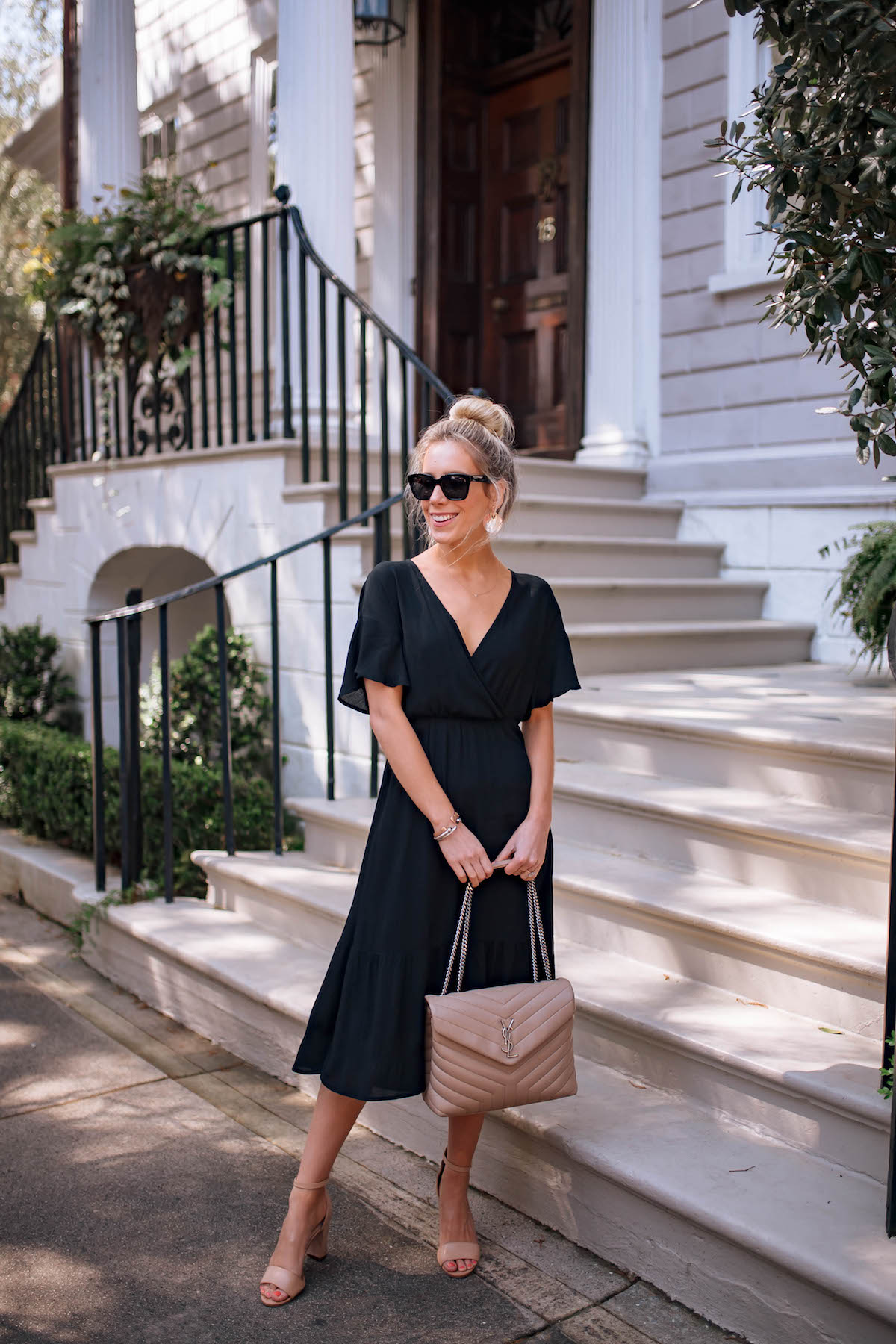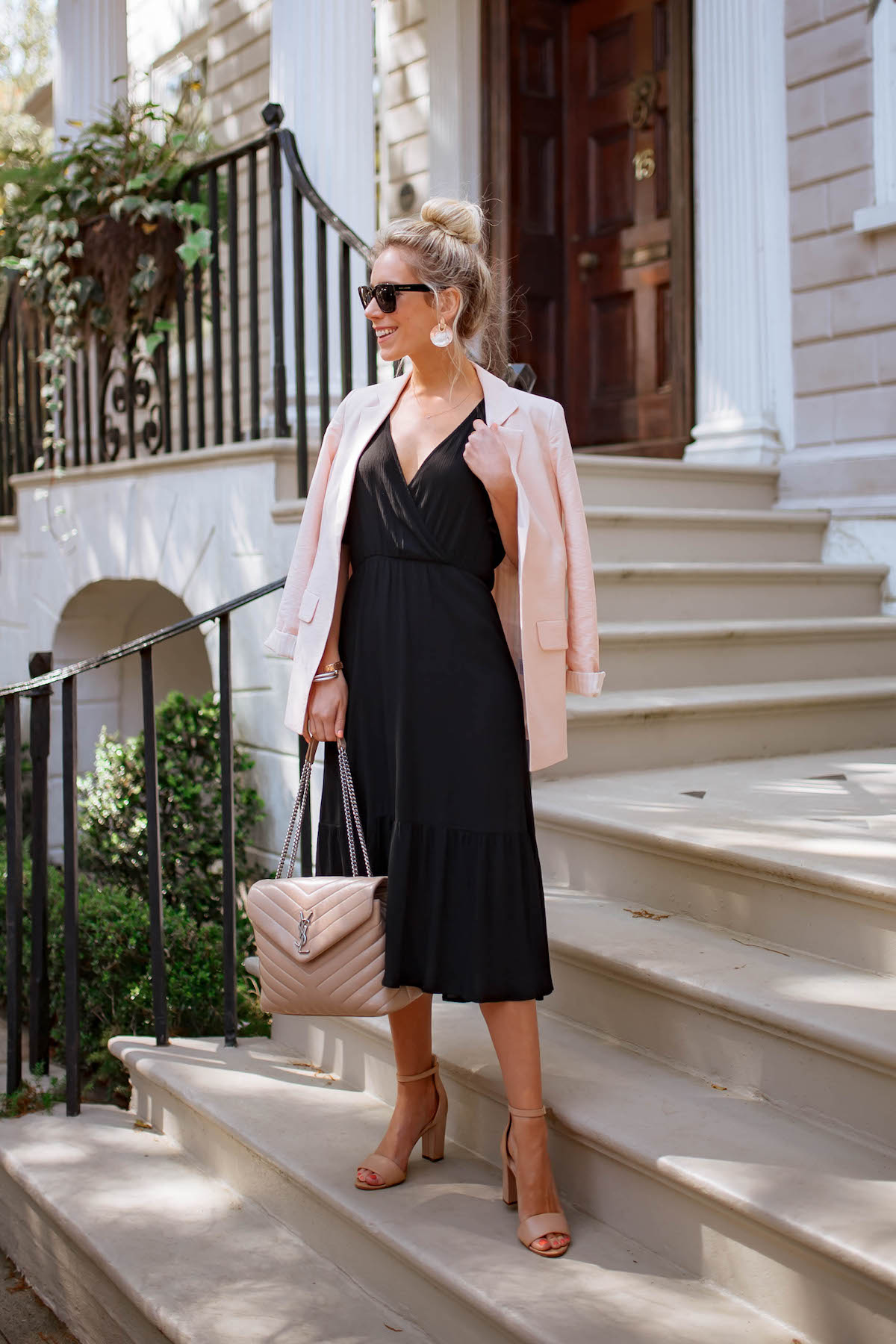 OUTFIT DETAILS // Black Midi Dress (just $49!) | Pink Linen Blazer | Ankle Strap Sandals (under $100!) | Saint Laurent Bag | Sunglasses | Michele Watch | Kendra Scott Earrings c/o | David Yurman Bracelets | Kendra Scott Cuff
I fully believe everyone should have a little black dress in their closet. An lbd is the easiest thing to throw on for nights out and black is a color that's always appropriate for the office. Can you believe this midi dress is only $49?  To make the look a little more daytime-ready it I paired it with a pink linen blazer (super affordable price btw!) but when worn at night I think it would look equally as good with a leather jacket.
So are you a jumpsuit, skirt or dress kinda gal? Let me know in the comments!
Big thank you to Nordstrom for sponsoring this post!
- Katie