Big thank you to QVC for compensating me for this post, as always all opinions are my own!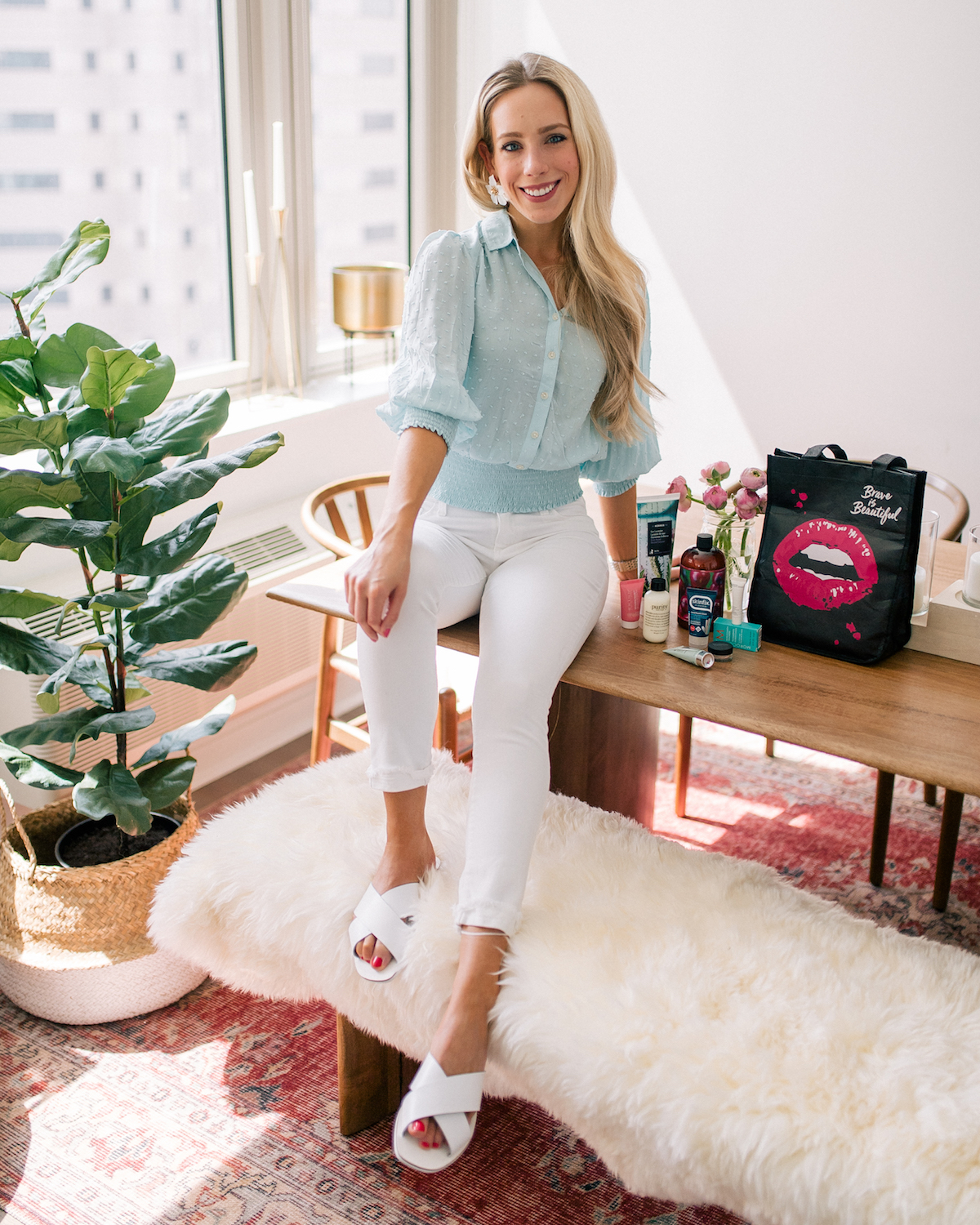 Do you remember back in February the big campaign shoot I did with QVC and HSN? I posted a few behind the scenes clips to my Instagram story the day it took place, but now I'm so excited that I can finally reveal all the details! Want to know what's better than shopping? Shopping for a good cause. QVC and HSN are all about giving back to charitable organizations, which is why they've launched Beauty With Benefits. This limited time shopping event includes products from top brands like Korres, Tula, bareMinerals, Philosophy, Elemis and more, of which 80% of the purchase price goes to Cancer & Careers.
The Cancer & Careers Mission:
Cancer and Careers empowers and educates people with cancer to thrive in their workplace, by providing expert advice, interactive tools and educational events.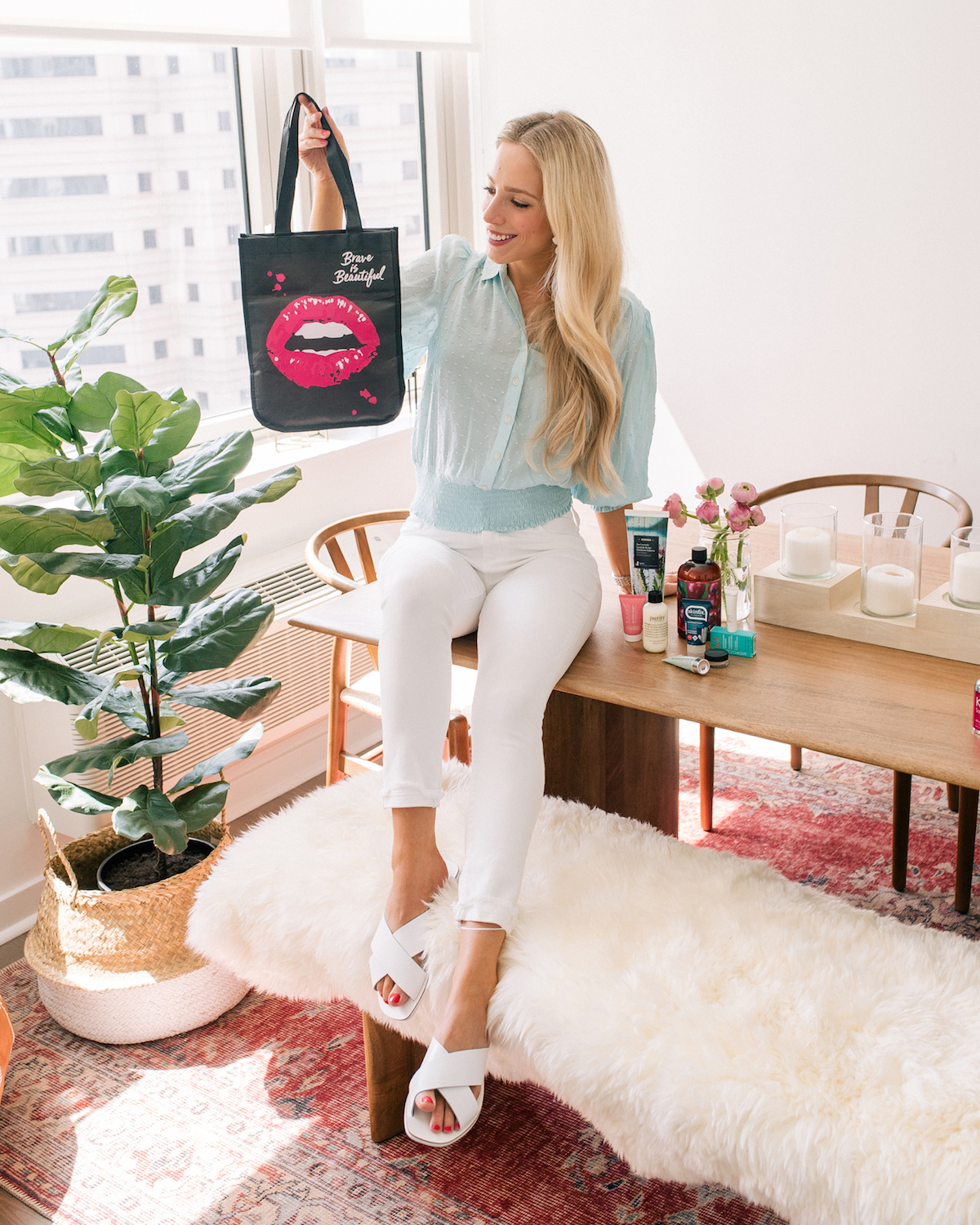 Shopping is a lot of fun, but when you can shop and know your money is going to benefit an organization that helps others? Now that's even better and I think something all us beauty-obsessed gals can get behind.
So what products are included in Beauty with Benefits? I go into all the ones I scooped up below, but you can check out the full list of what's available here. To sweeten your spend, QVC and HSN is giving all shoppers an incredible swag bag of beauty freebies ($208+ value!) One per customer! The amazing thing is that's there's no minimum purchase necessary and shipping is just $2! Even if you buy just one Beauty With Benefits product, you'll still walk away with a plethora of skincare and makeup goodies. Basically it's like beauty Christmas! Just remember: you can only snag one gift bag per customer and it's while supplies last…. Go go go!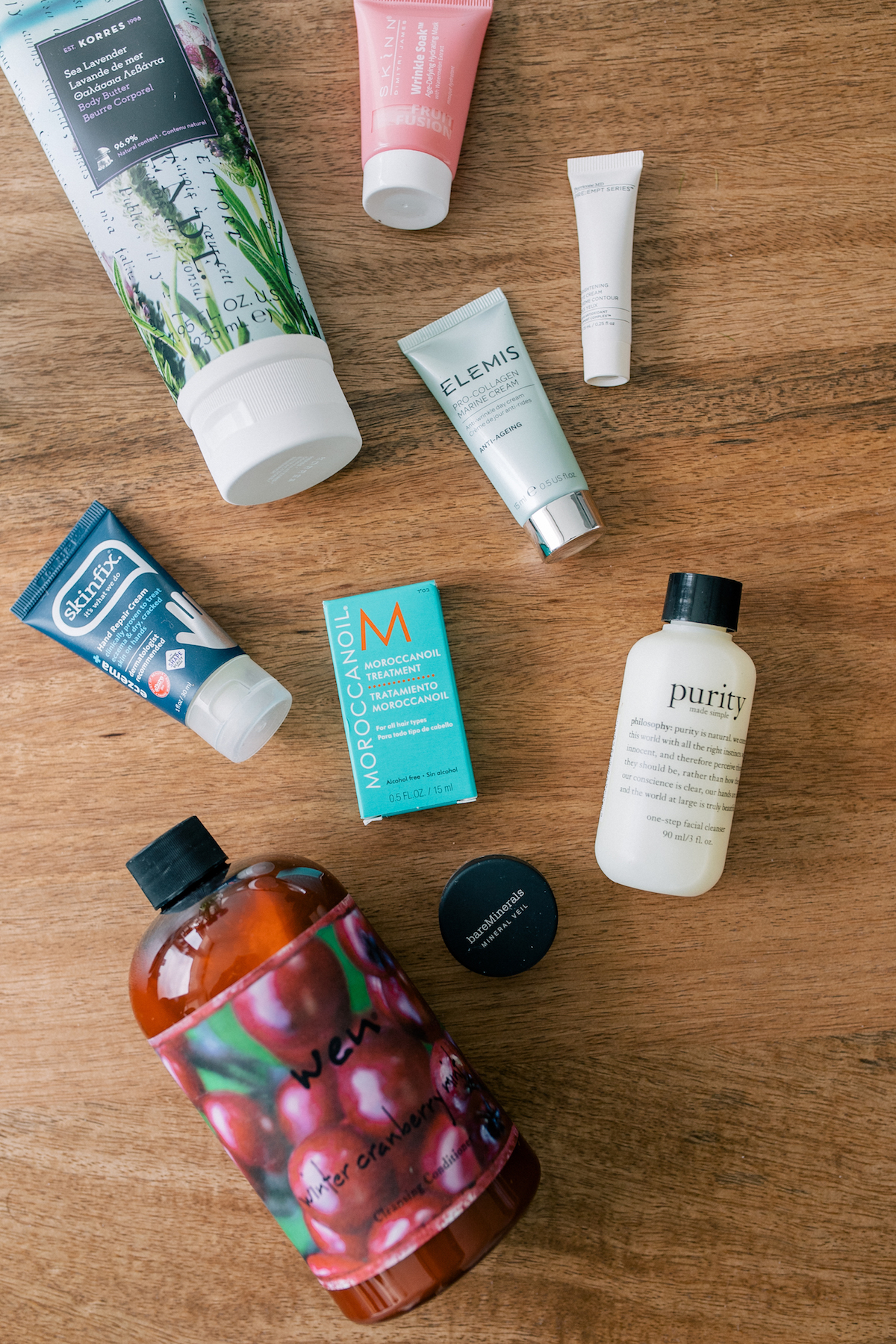 My Beauty With Benefits Product Picks
SK-II RNA Power Eye Cream 14.5ml— SK-II is one of my holy grail skincare brands. It's expensive but for good reason: the products WORK. You can see my personal example here. If you aren't using an eye cream yet please get one asap! The skin around the eye area is much more delicate than the rest of the face and very susceptible to pre-mature aging. The eye cream helps reduce dark circles, fine lines & wrinkles + is super moisturizing.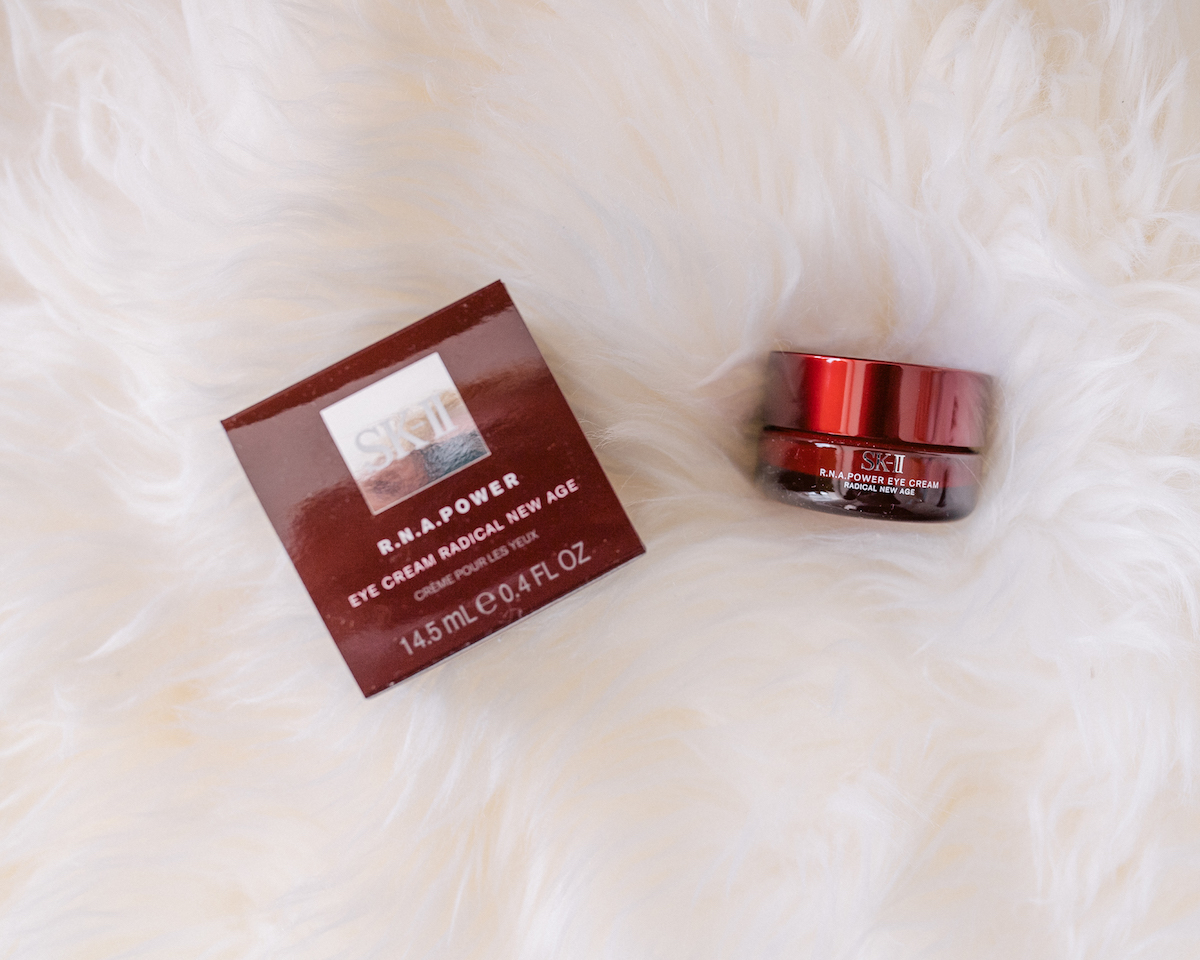 Grande Cosmetics GrandeLASH™-MD Lash Serum— Who doesn't want long gorgeous lashes? Now that my wedding is on the horizon (6 months!) I'm giving my lashes all the extra love. The serum claims to lengthen and make lashes appear more youthful!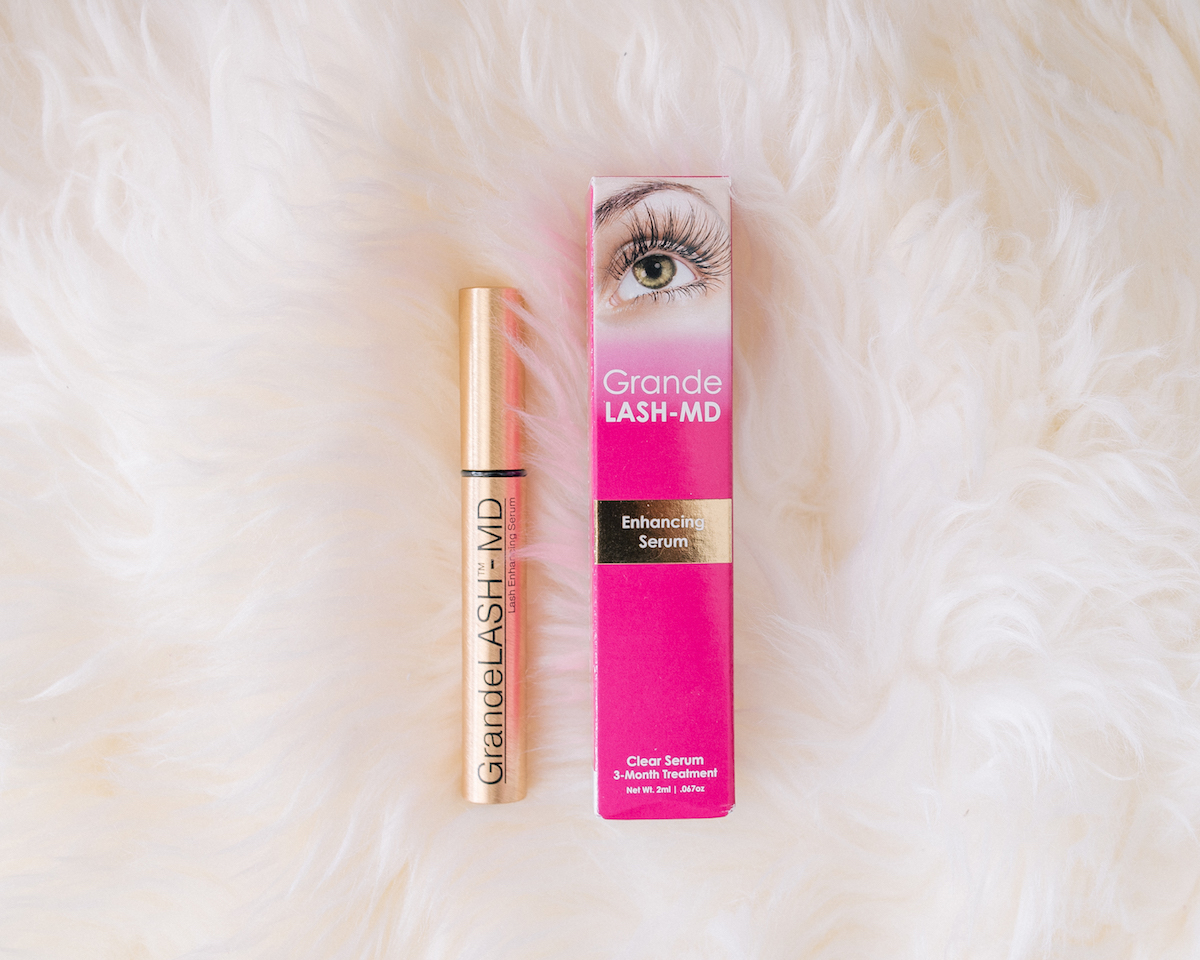 TanTowel Full-Body Plus 6-Pack— I prefer doing my own self tans at home and I LOVE when I find a product that makes getting a glow quick and easy. Just one of these wipes is all you need to cover your entire body. If you are going on a long trip and are concerned about your tan fading, these would be perfect to pack in your toiletry bag!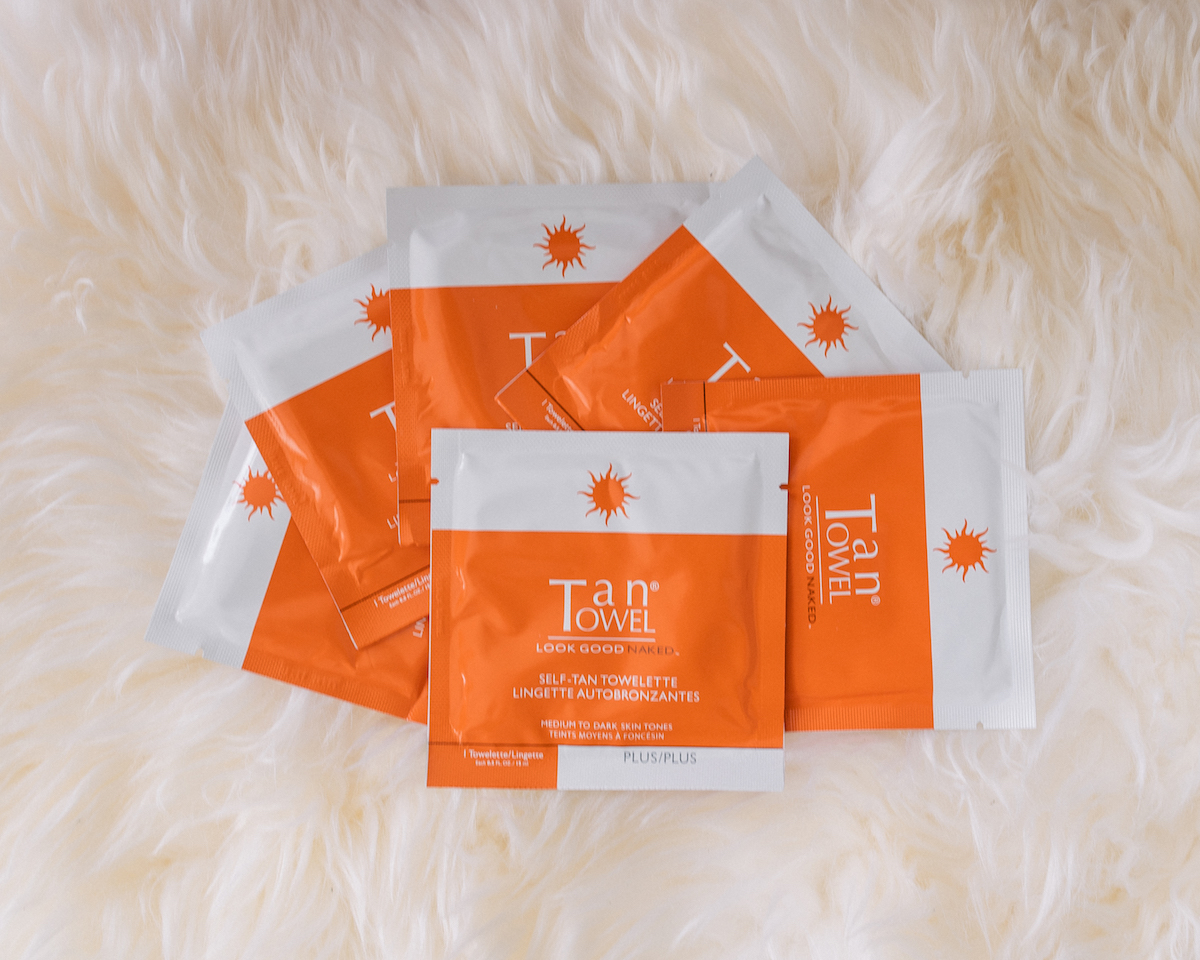 Supersmile Sonic Toothbrush— I've been long overdue for a new electric toothbrush and so far I'm loving this one! I have a tiny mouth and the slim brush head makes it really easy to clean hard-to-reach places in between my teeth and gum line.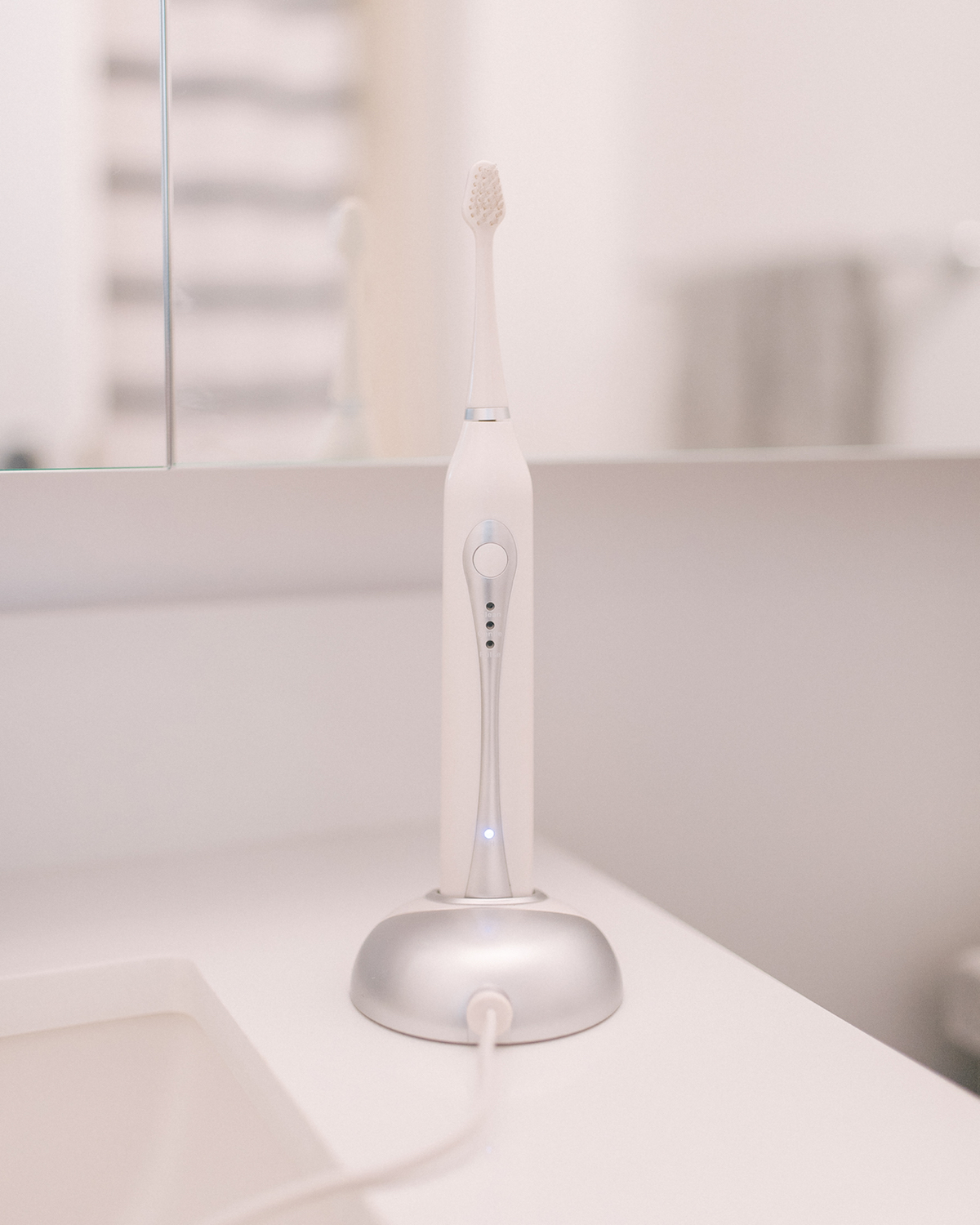 Kate Somerville Wrinkle Warrior Serum + Moisturizer— This had me at "Wrinkle Warrior!" Anti-aging prevention is my #1 skincare concern so I'm all about any product that is going to keep wrinkles and lines at bay. I've been using this for over a week now and it's super moisturizing too! Basically you get two products in one 🙂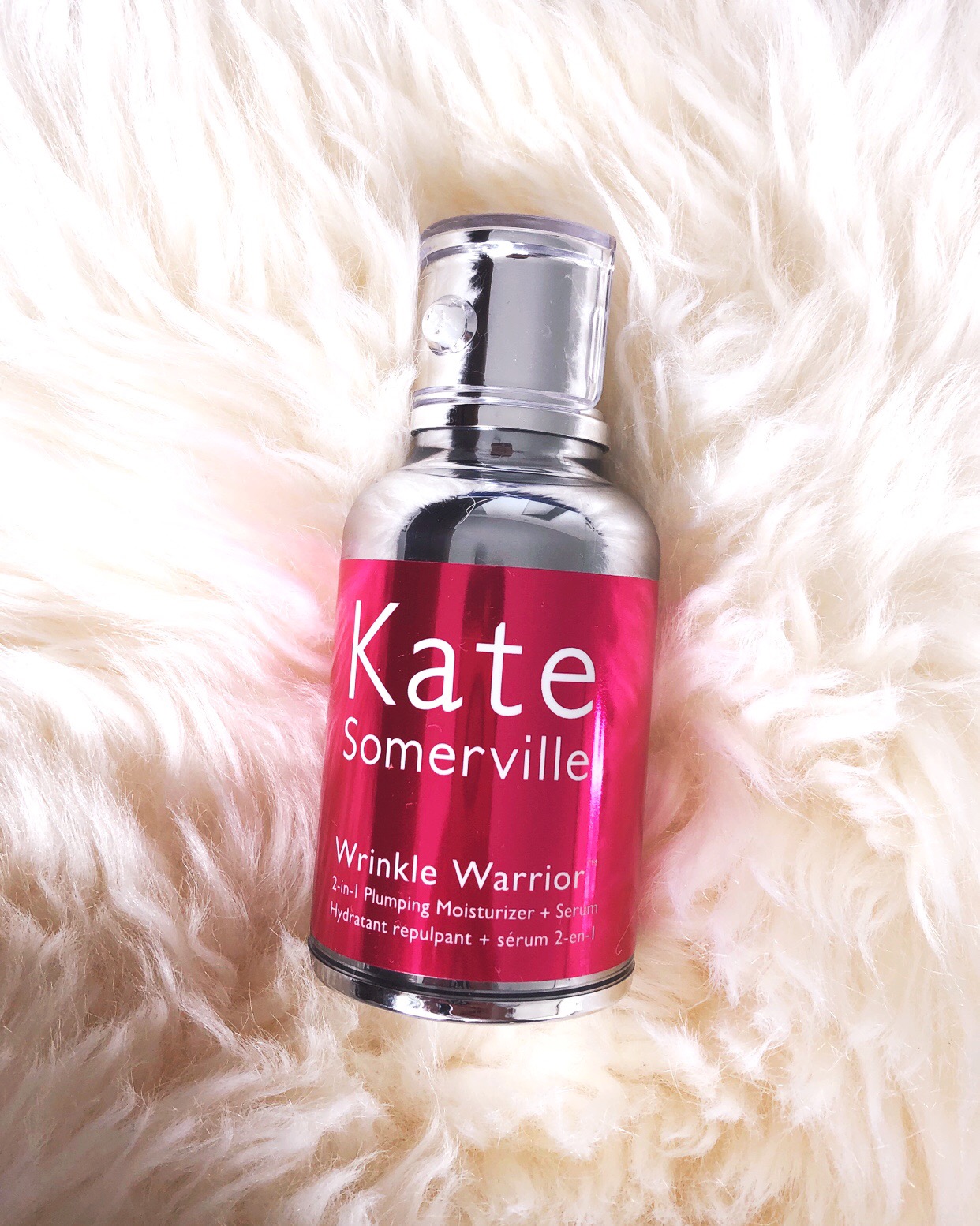 philosophy baby grace layering trio— Love a good gift set! The philosophy trio smells AMAZIG and consists of a fragrance, body cream and dry shampoo.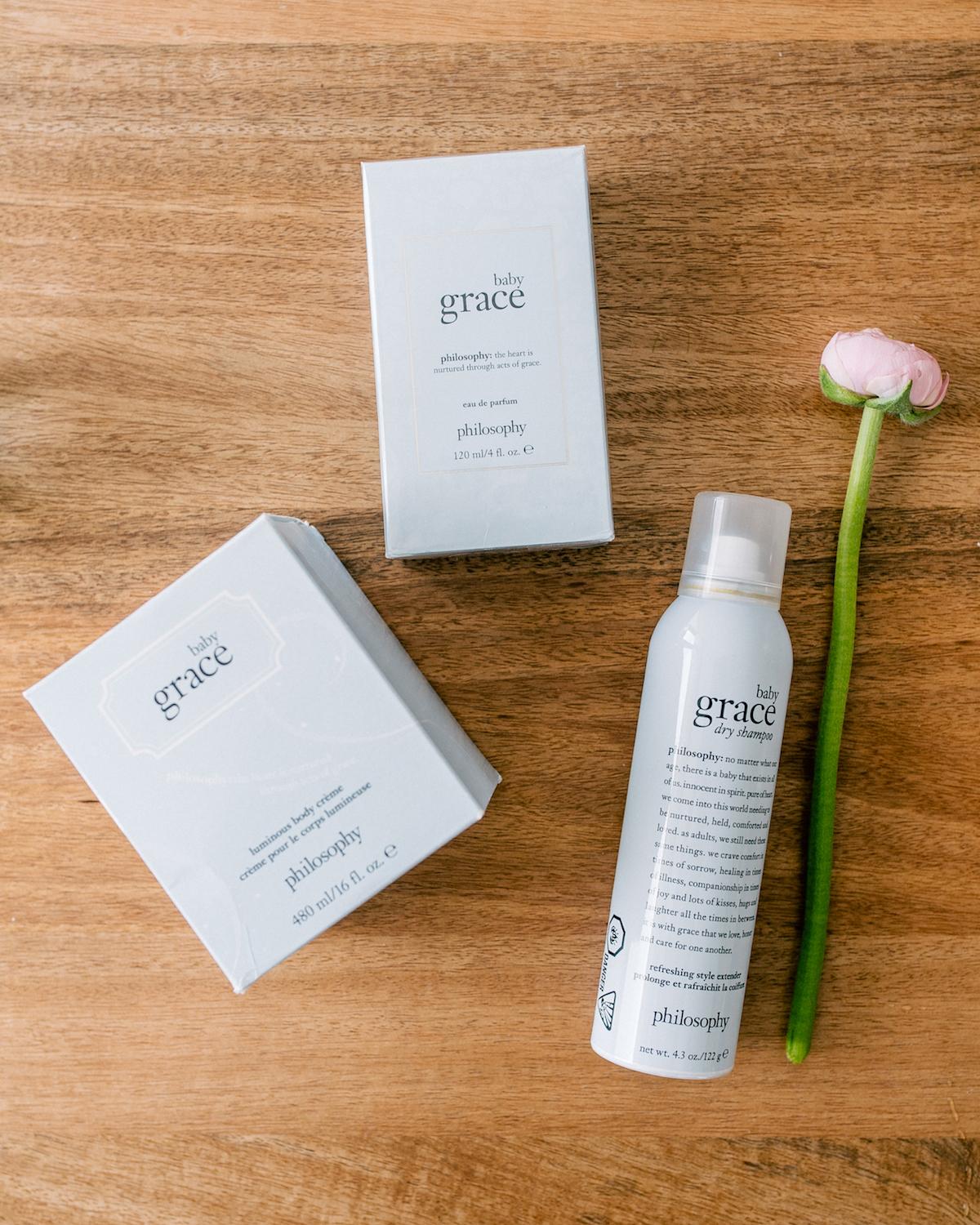 Ok! So what's in the Beauty With Benefits swag bag…
12 PRODUCTS. I REPEAT: 12 FREE PRODUCTS!
You can 100% count on receiving these nine products in your Beauty With Benefits gift bag. What about the additional 4? Those will be a surprise, but could be anything from it Cosmetics eyeliner to Josie Maran Argan Oil- get excited!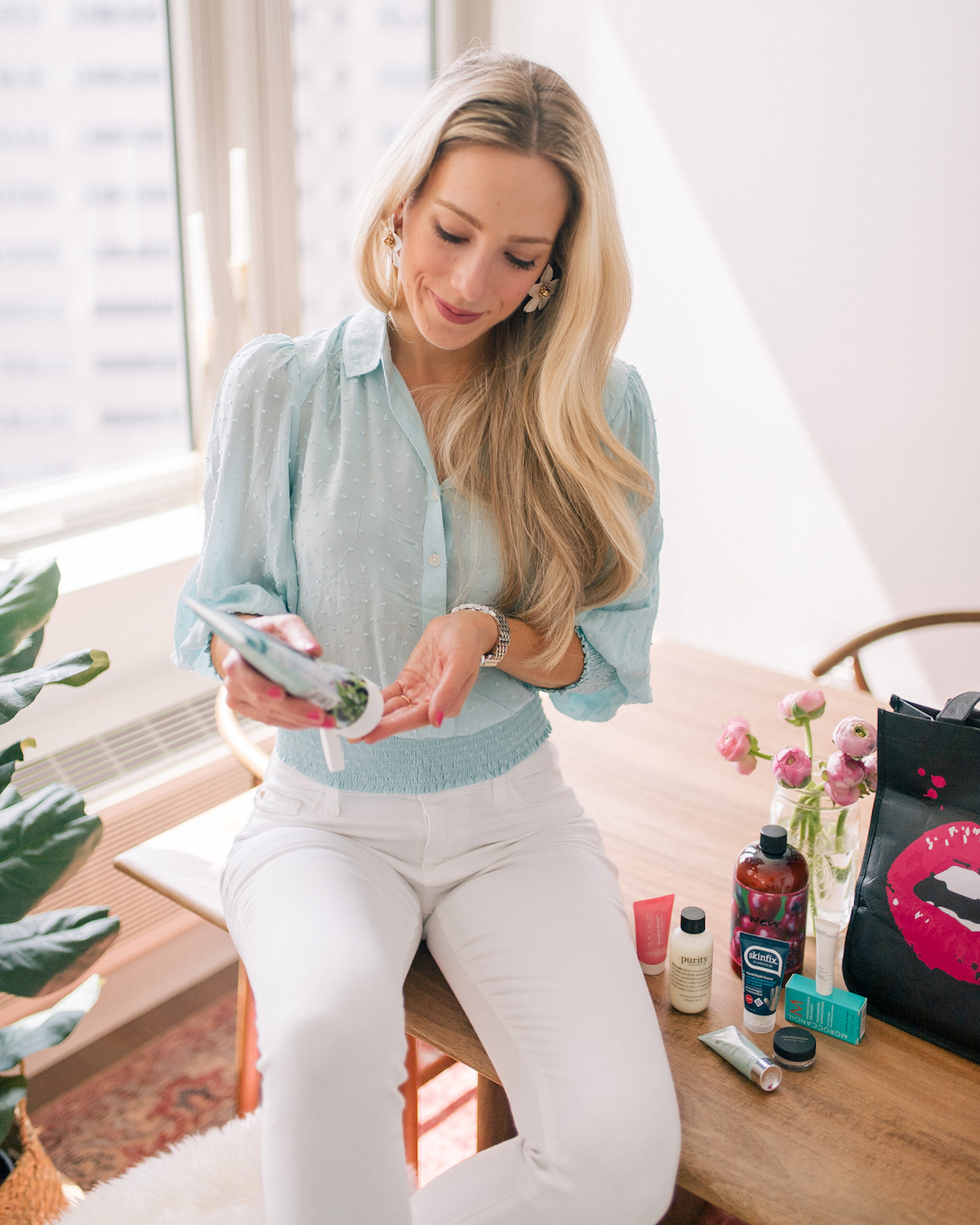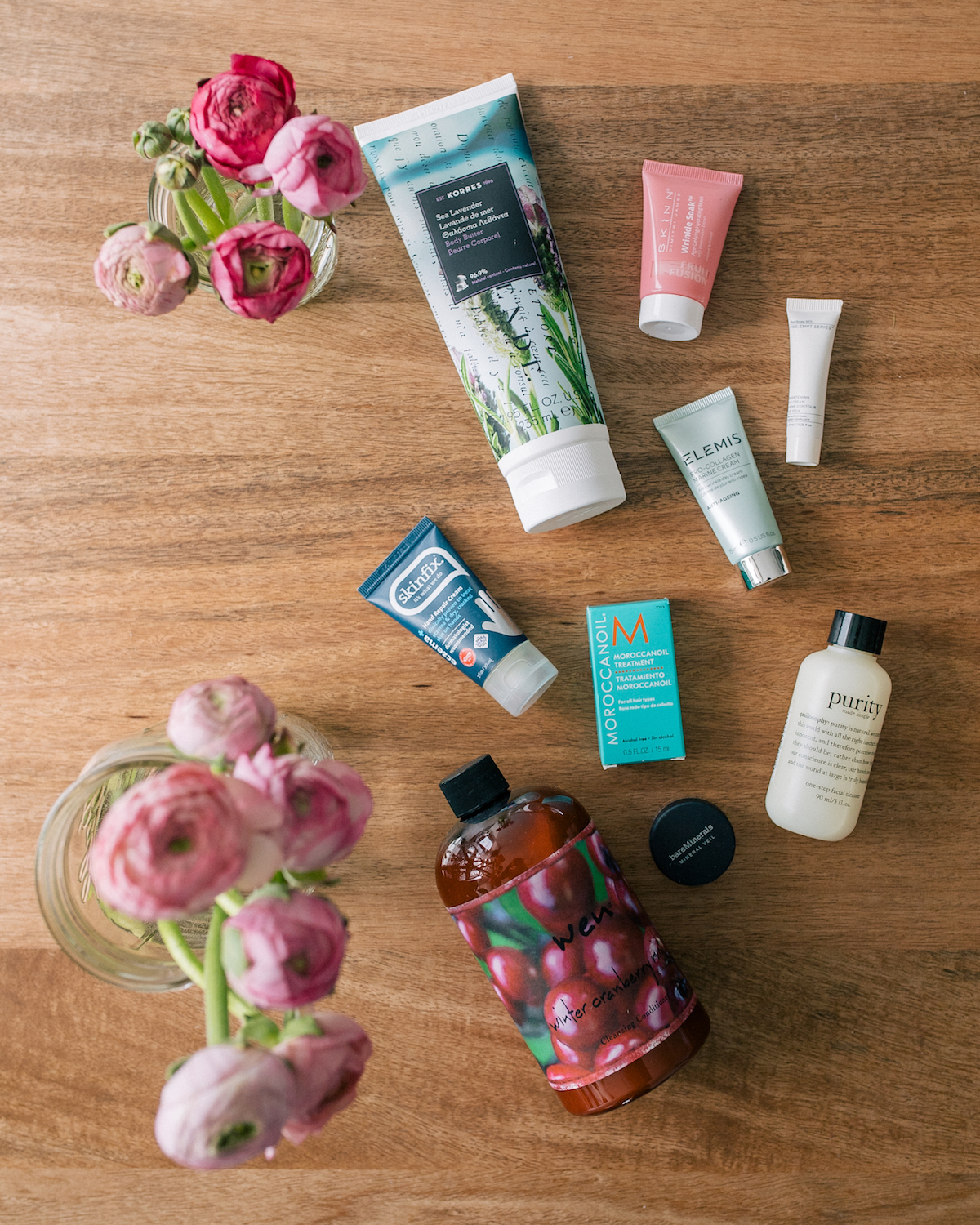 Philosophy 3oz Purity Facial Cleanser– Anyone else hoard travel-size products? Or just me? This facial cleanser is a staple to have in your on-to toiletry bag!
WEN 16oz Cleansing Conditioner– One of two full-size products included in the gift bag! This soy-based cleansing conditioner gently conditions the hair and scalp without any added harsh ingredients. It's safe for color-treated hair too!
MoroccanOil 15ml Treatment Oil– I've been using this hair oil for years! If you haven't tried it yet, now's the perfect opportunity. A full-size bottle of this oil can last me more than a year so trust me when I say that this sample is going to go a LONG way. All you need is to do is rub a drop or two in the palm of your hands and then run your fingers through your hair after washing.
Korres 7.95oz Sea Lavender Body Butter– A full size freebie? It's true! Every single bag includes the decadent smelling lavender-scented body butter.
SKINN Fruit Fusion Mask– This mask not only hydrates the skin, but helps reduce fine lines and wrinkles.
Elemis Marine Cream .5oz– I've heard such good things about this moisturizer! It's one of Elemis' flagship products and is supposed to be great for improving the elasticity of skin and treating fine lines and wrinkles.  
bareMinerals Mineral Veil Finishing Powder– The GOAT! I still remember seeing the first bareMinerals commercials on TV when I was a kid and thinking: WOW. Makeup can really do that? This weightless finishing powder locks makeup in place and leaves your skin looking flawless!
SkinFix skincare– Get ready to be surprised by 1 of 2 SkinFix goodies! My bag included the Hand Repair Cream.
Perricone skincare– 1 of 3 popular Perricone product will be included in each swag bag! I received the Brightening Eye Cream 🙂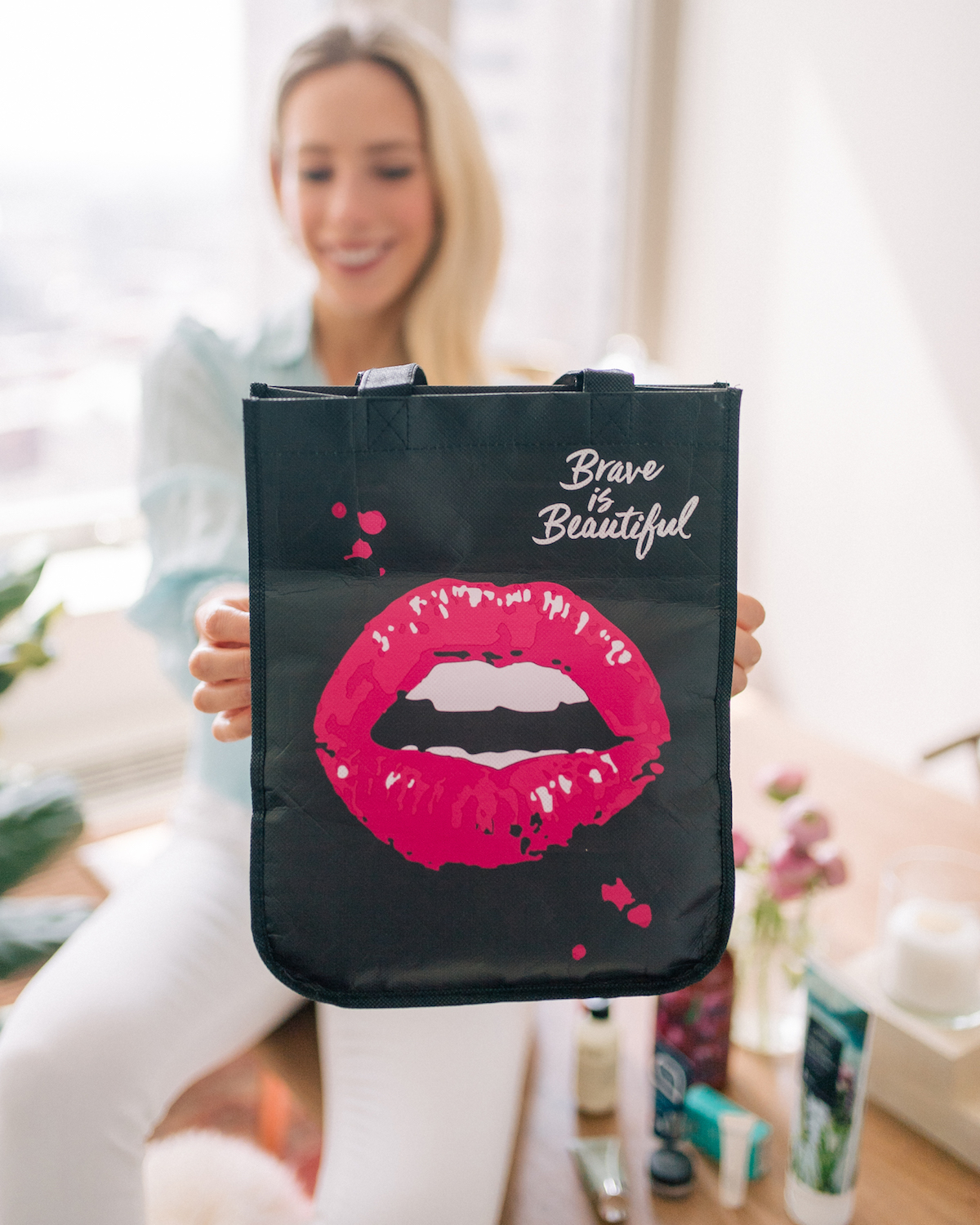 Happy shopping ladies!
- Katie