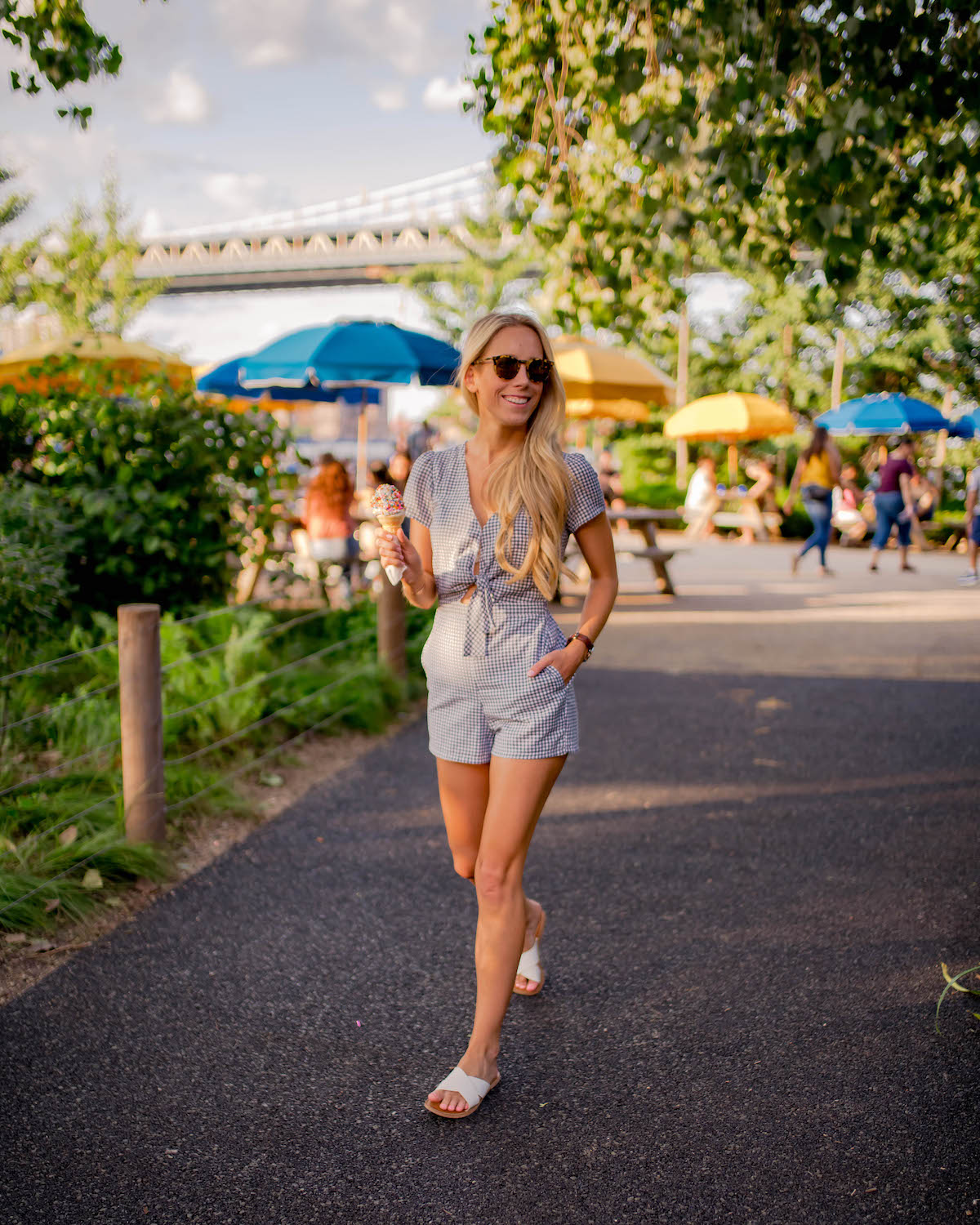 I hope wherever you live that you had the same glorious weather we were treated to here in the northeast over the weekend! This was actually our first time home for both a Saturday and Sunday in nearly two months– crazy how time flies this time of year.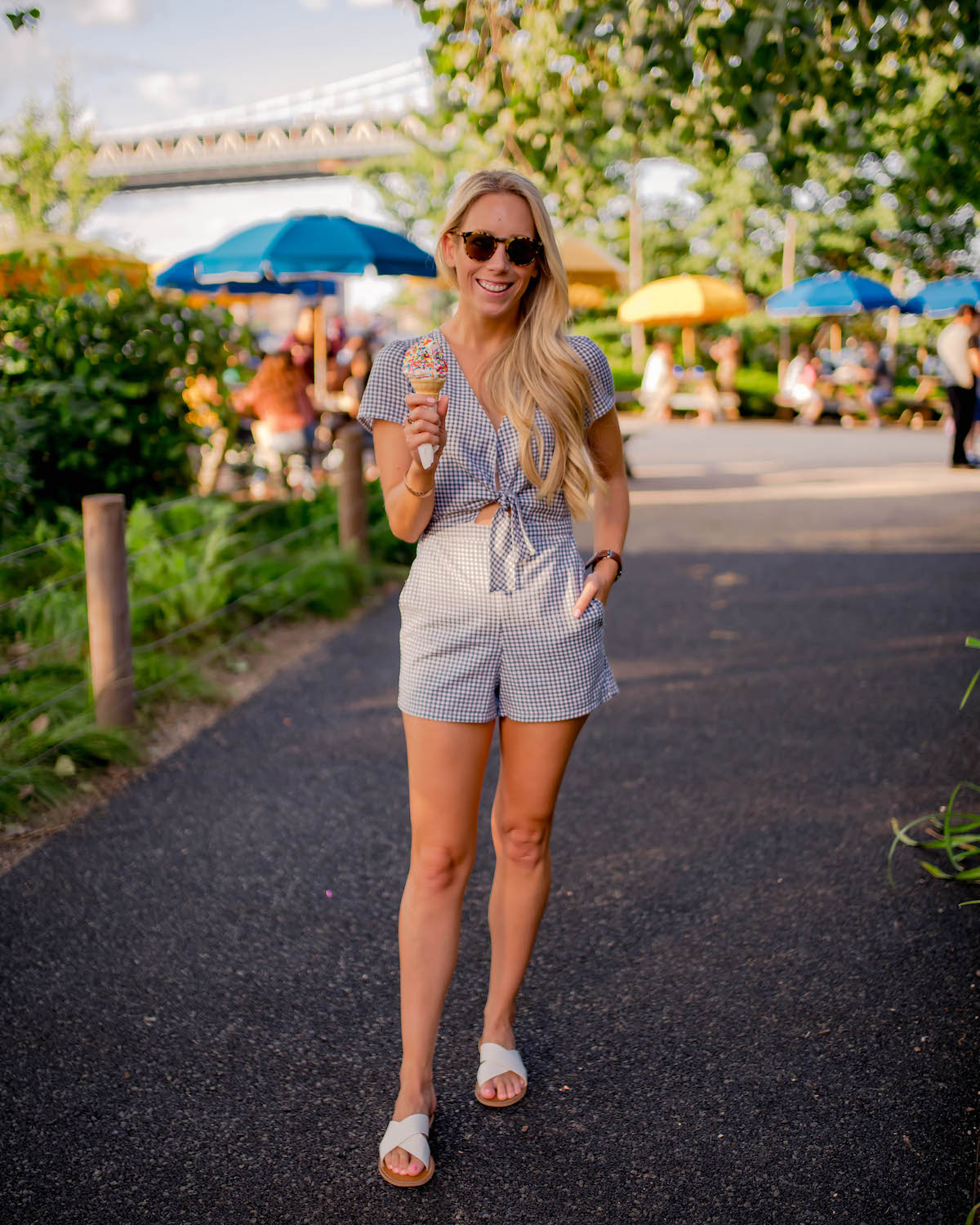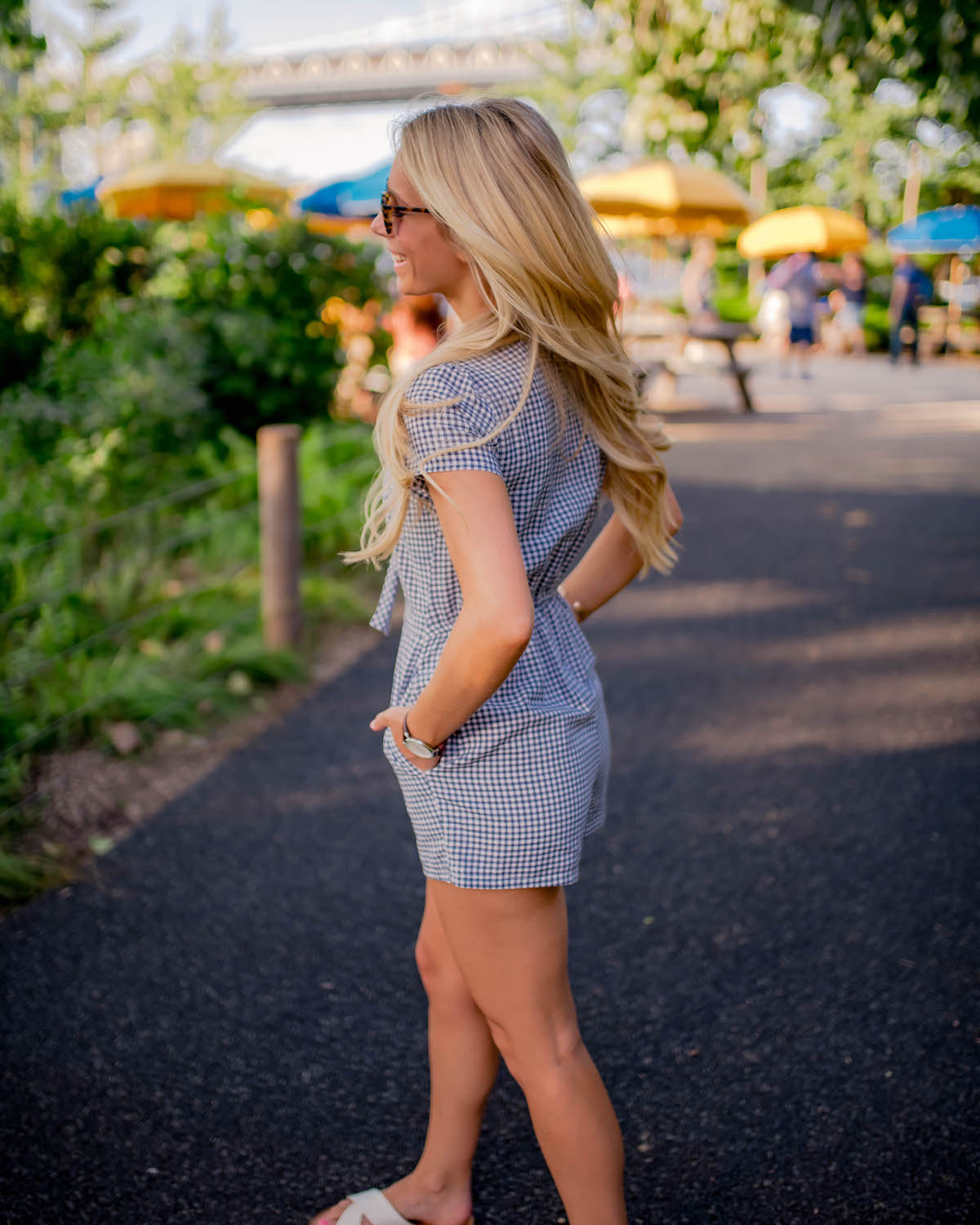 Nick and I took full advantage of our free schedule by indulging in lots of pool time (our new place has one on the roof!) and hopping over to Brooklyn for a date night. If you haven't ever walked around the waterfront in Dumbo you need to go asap! It was so gorgeous and the new Time Out Market New York has so many good foodie spots and bars where you can sip a cocktail with a view of the Manhattan skyline. We loved our dinner at Sugarcane Raw Bar & Grill! Just make sure you request a table on the patio– the view of the Brooklyn Bridge is incredible!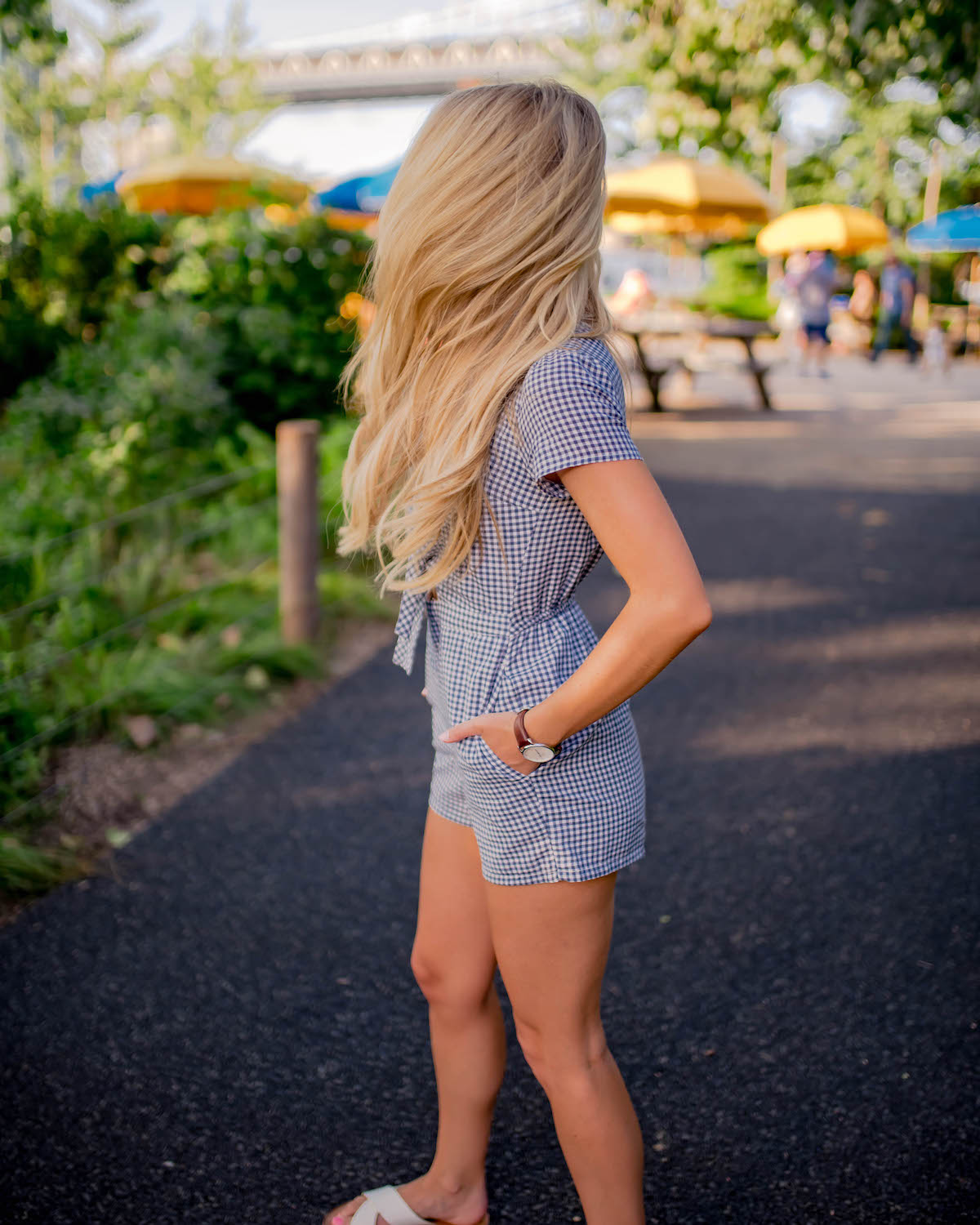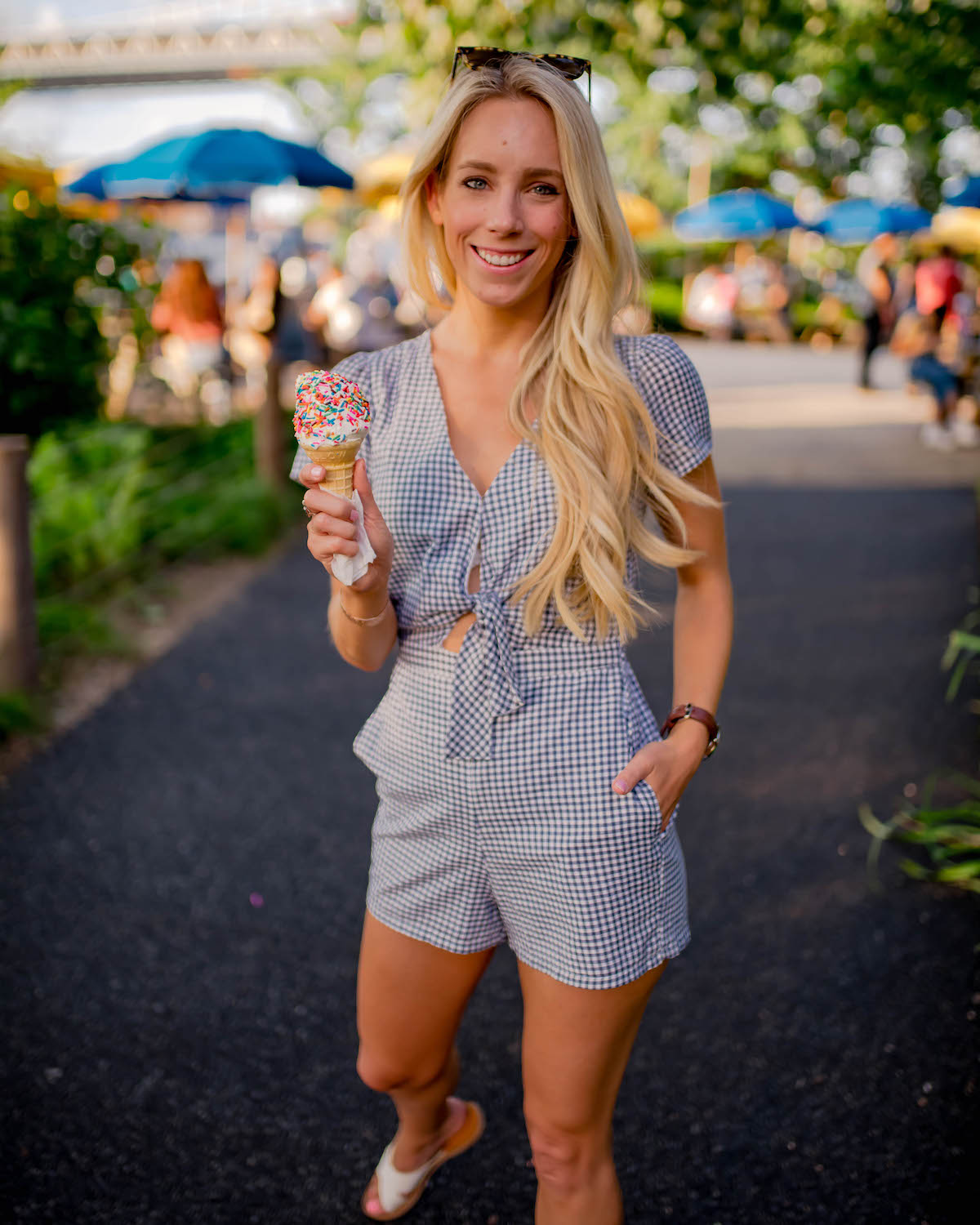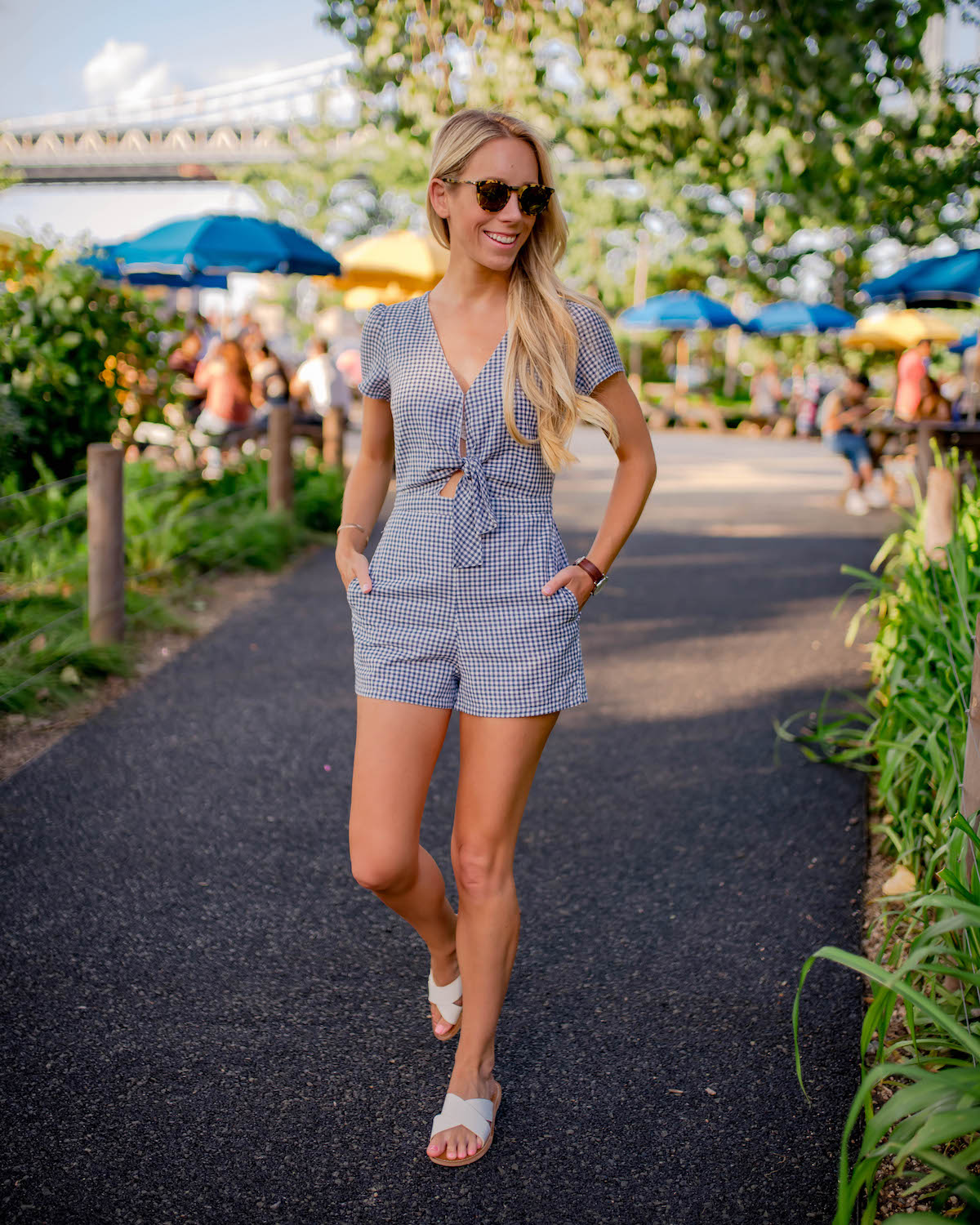 OUTFIT DETAILS // Abercrombie Tie Front Romper | Abercrombie Slides (avail in multiple colors!)
Per usual we kept it casual and comfy. Both my gingham romper and leather slides are from Abercrombie! The romper is available in 5 different colors/prints and I can confirm that these sandals are comfortable and suitable for walking. Linked up a few more Abercrombie finds I'm eyeing below!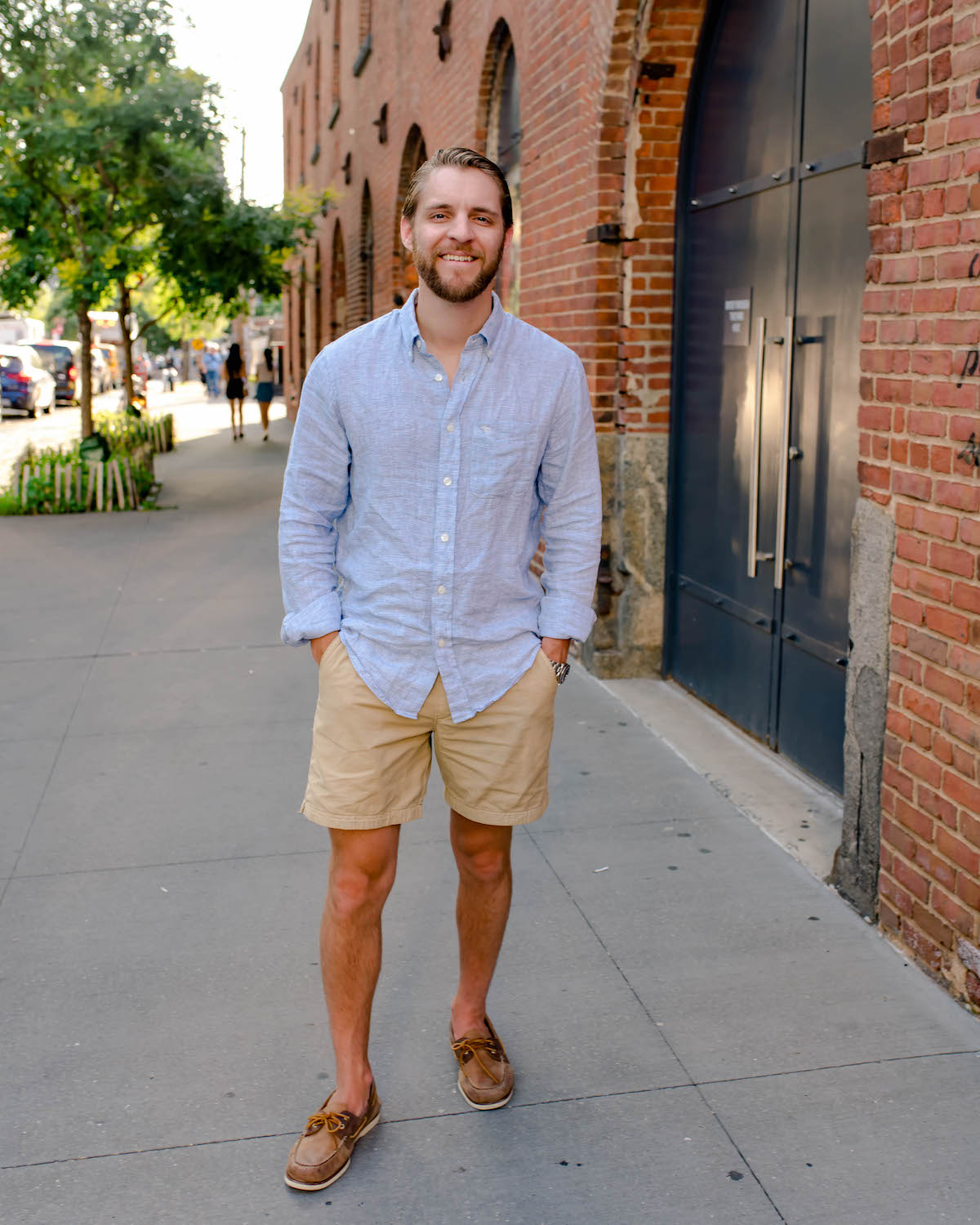 Nick's Outfit Details // Abercrombie Linen Shirt | Abercrombie Pull On Shorts
Nick is officially an Abercrombie lover too. He's sooo picky about his clothes and was hesitant to even try on what I picked out for him, but within minutes he was on Abercrombie.com placing an order for more colors of this button-up linen shirt. It's almost as if men act difficult and fussy just so they don't have to admit we were right … SMH!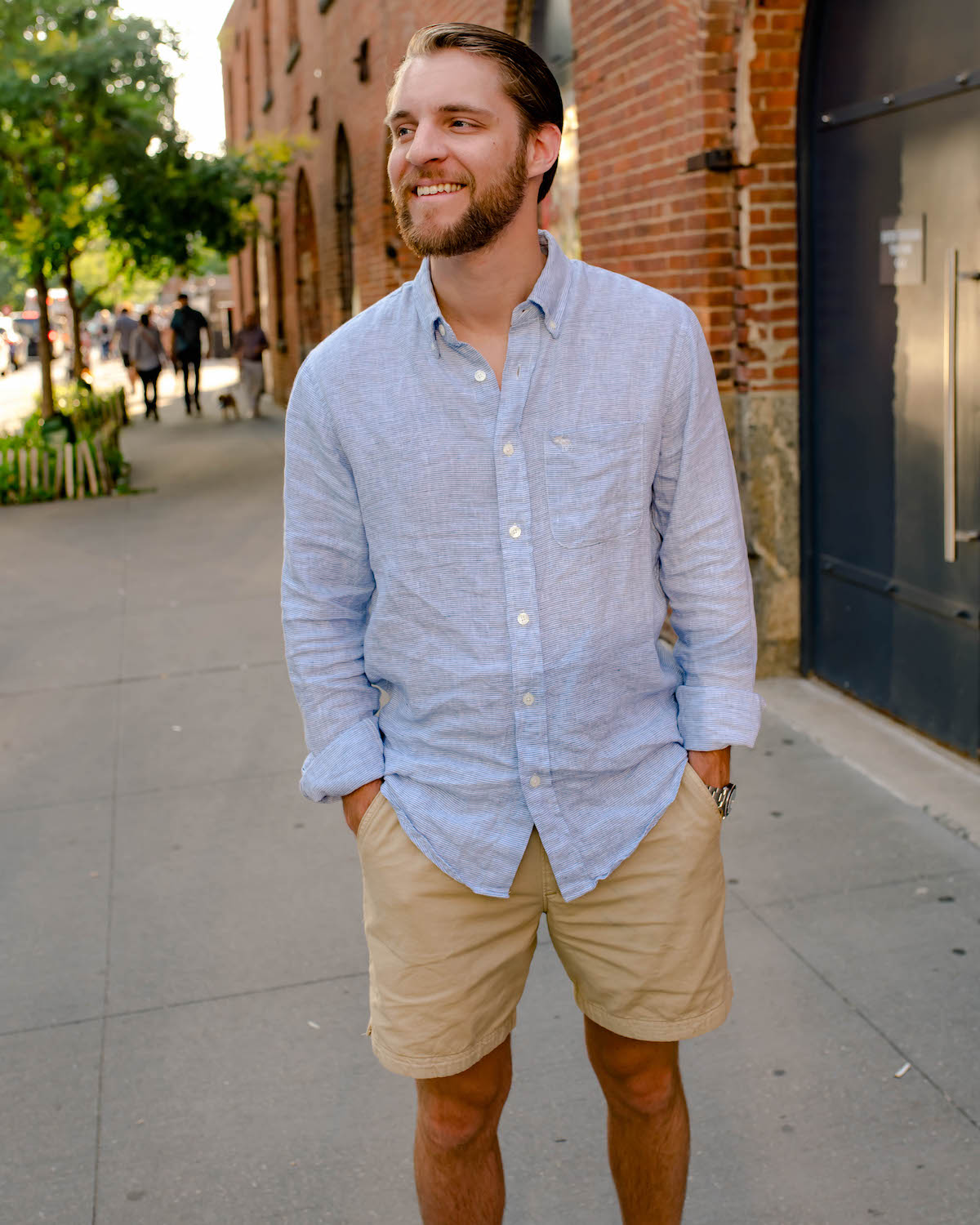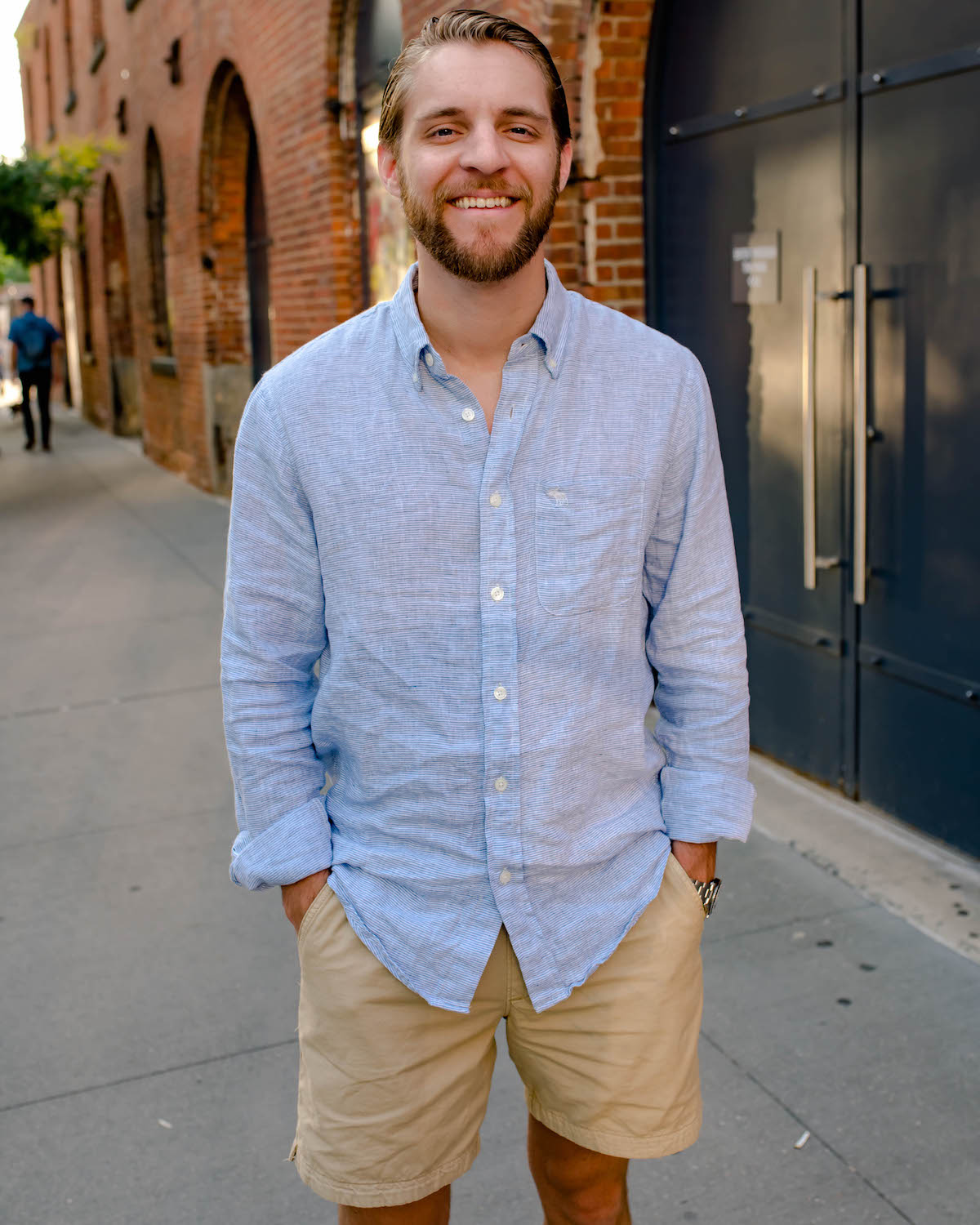 Ladies, get after these summer finds for your guys! The prices are so good!

Big thank you to Abercrombie for sponsoring this post!
- Katie