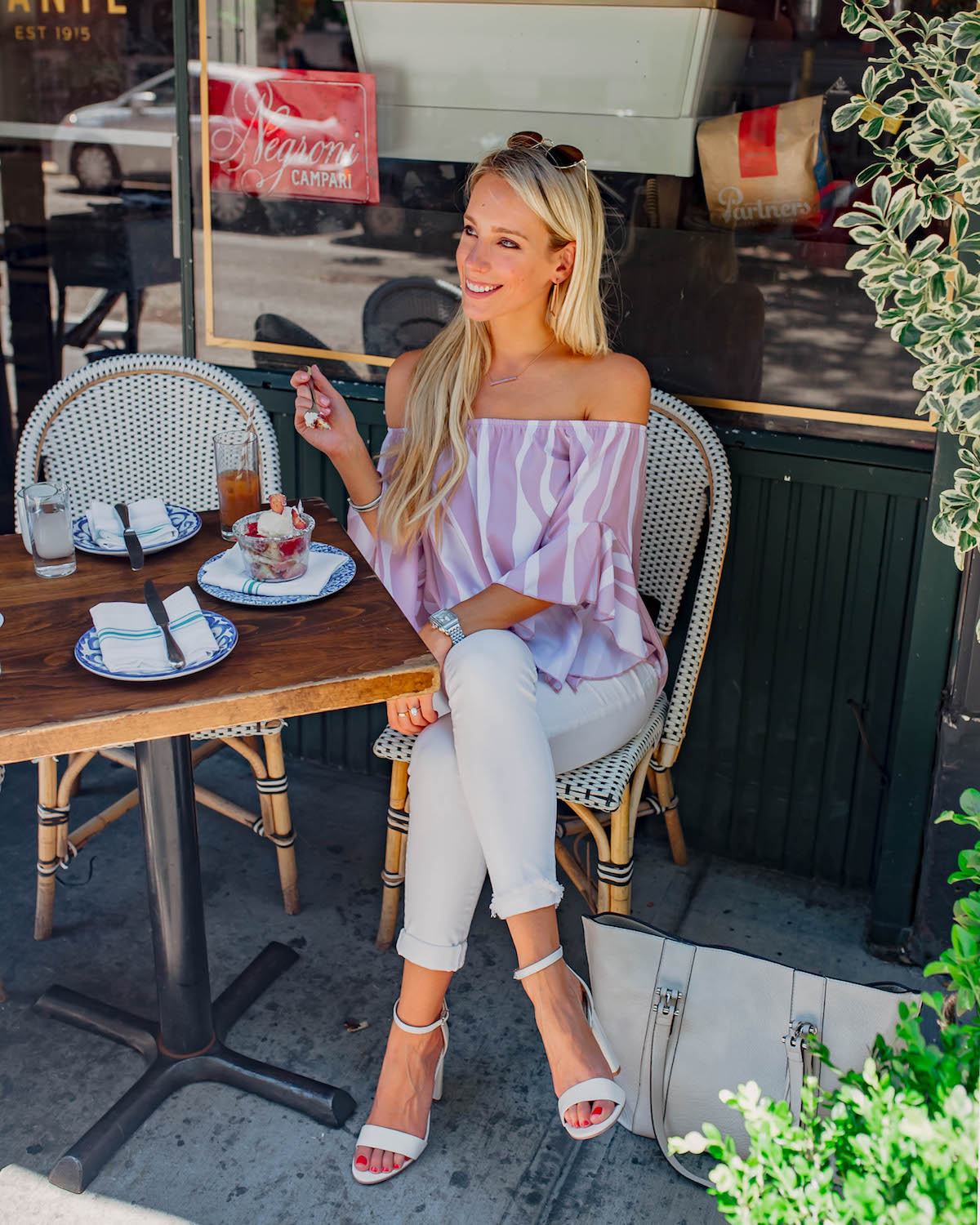 Yesterday I attended an event in Greenwich Village (aka the very first neighborhood we called home in the city) and just being in the area where I lived in my early 20s brought back so many memories! It's crazy to think that it's been almost seven years since we moved into that starter apartment. It was a fourth floor walk-up, had a roach/mouse problem and the entire place could've easily fit within our current living room. I honestly don't know how we survived without going nuts!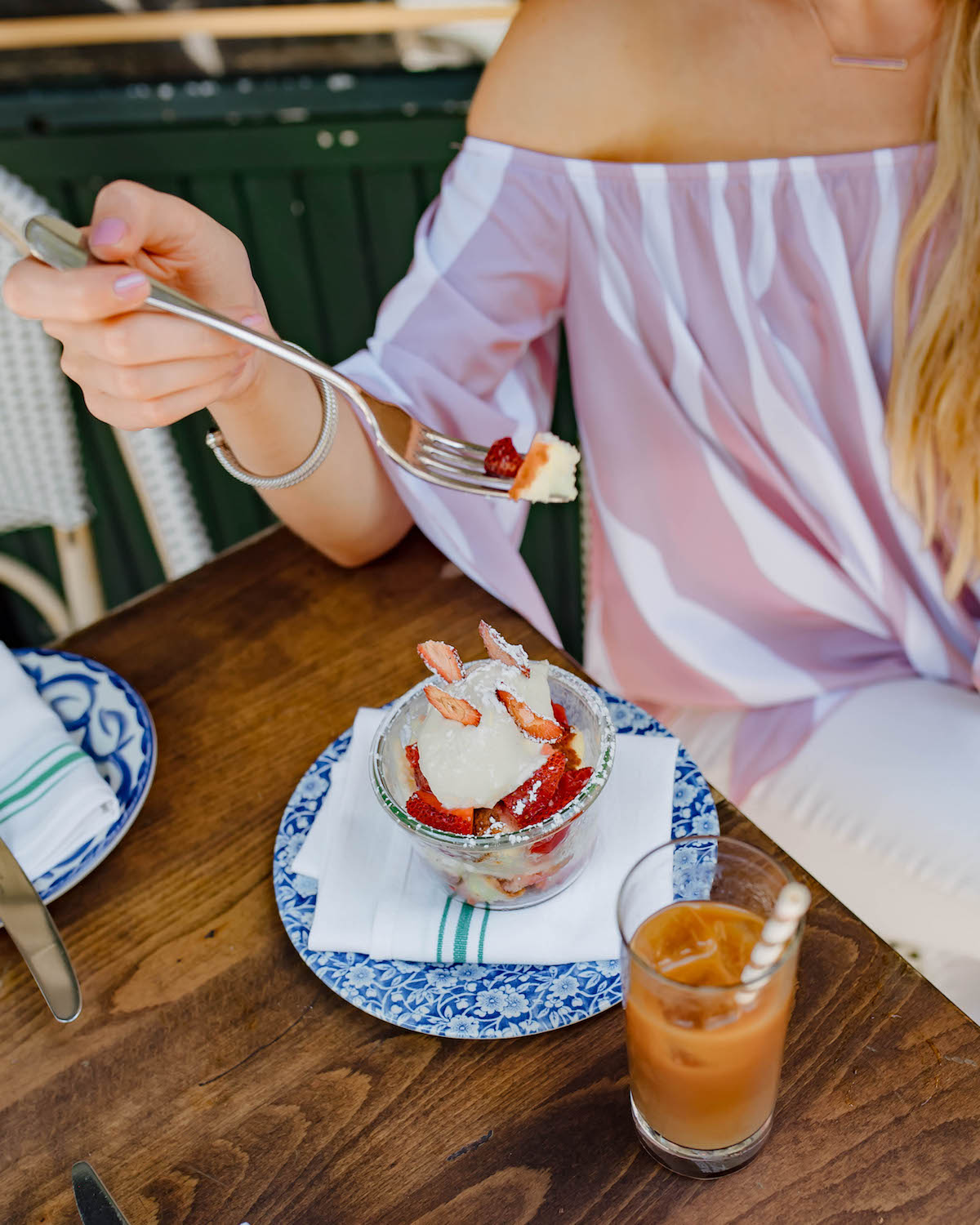 Those years were so tough. I was a 24/7 ball of a stress, but yesterday when I walked down our old street I couldn't help but smile to myself and feel so grateful for that time in my life. Without a doubt it's made me appreciate what I have now so much more.
Just had to get that off my chest guys! 😛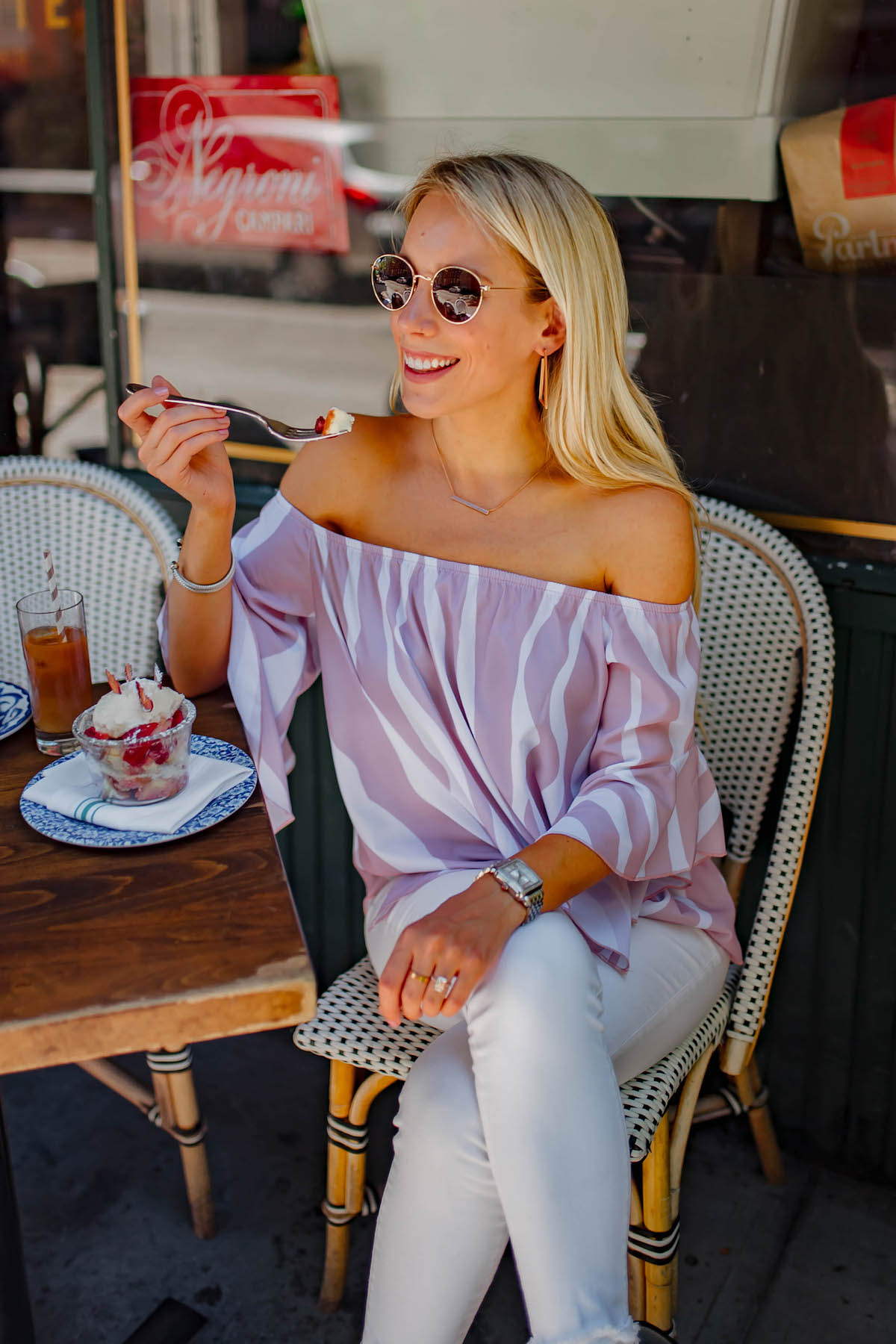 Okay now let's talk jewelry! Ya'll know I'm a big Kendra Scott fan. It's one of a small handful of jewelry brands I actually will wear (see this post for why I'm so picky.) The quality is incredible and the designs are always unique, yet timeless enough that you can continue to wear the pieces for years.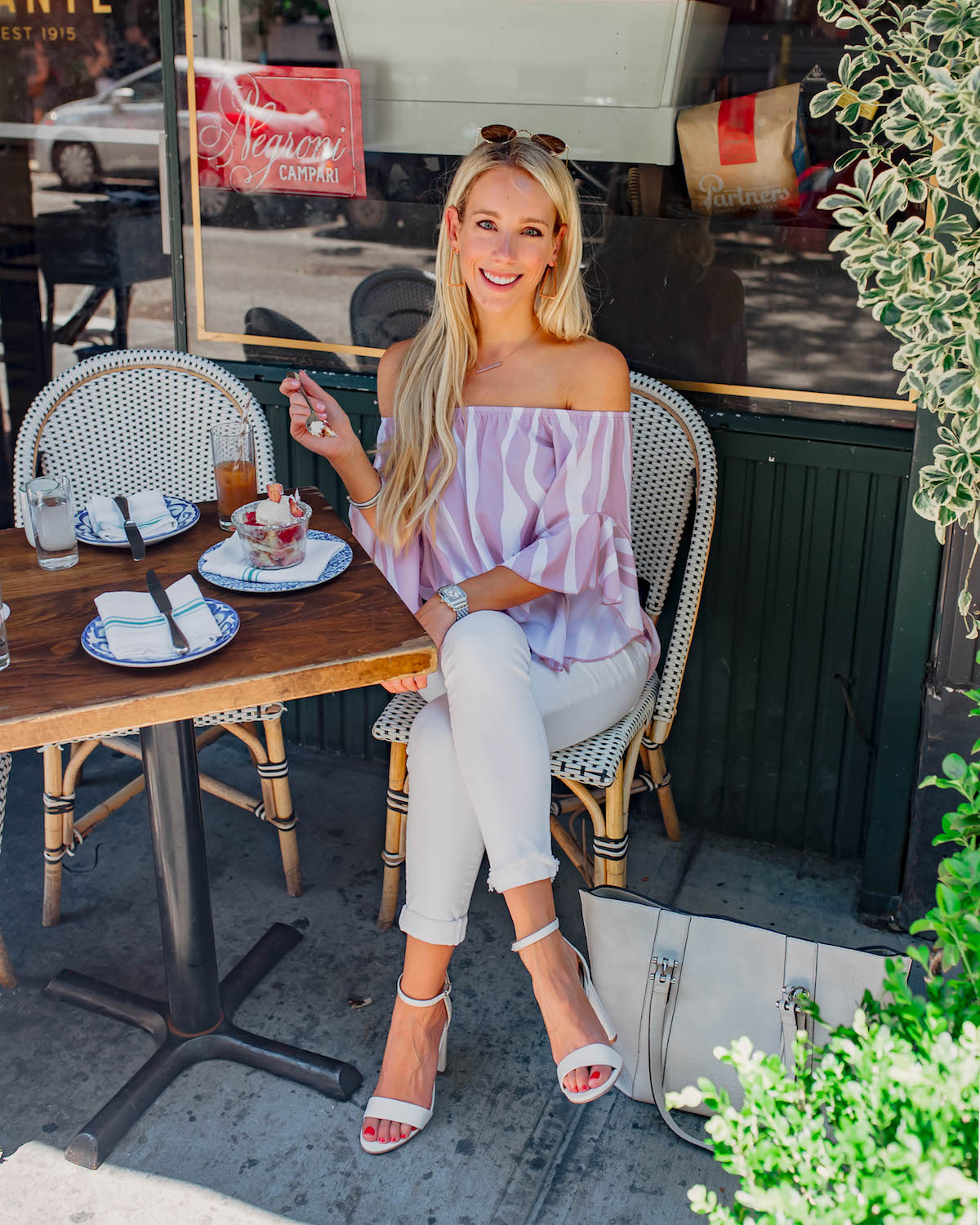 OUTFIT DETAILS // Kendra Scott Easton Hoop Earrings | Kendra Scott Kelsey Bar Pendant | Off The Shoulder Top (just $15!) | White Jeans (now on sale!) | Tote Bag | Sunglasses | White Ankle Strap Sandals
Here you can see me rocking two new Kendra Scott jewelry finds. You know me I love a good statement earring moment! I've been coveting all things rose gold (to match my engagement ring) and these geometric hoop earrings immediately caught my eye. You can snag 'em in silver and gold too! Side note: I LOVE how Kendra Scott always makes her designs in multiple metals.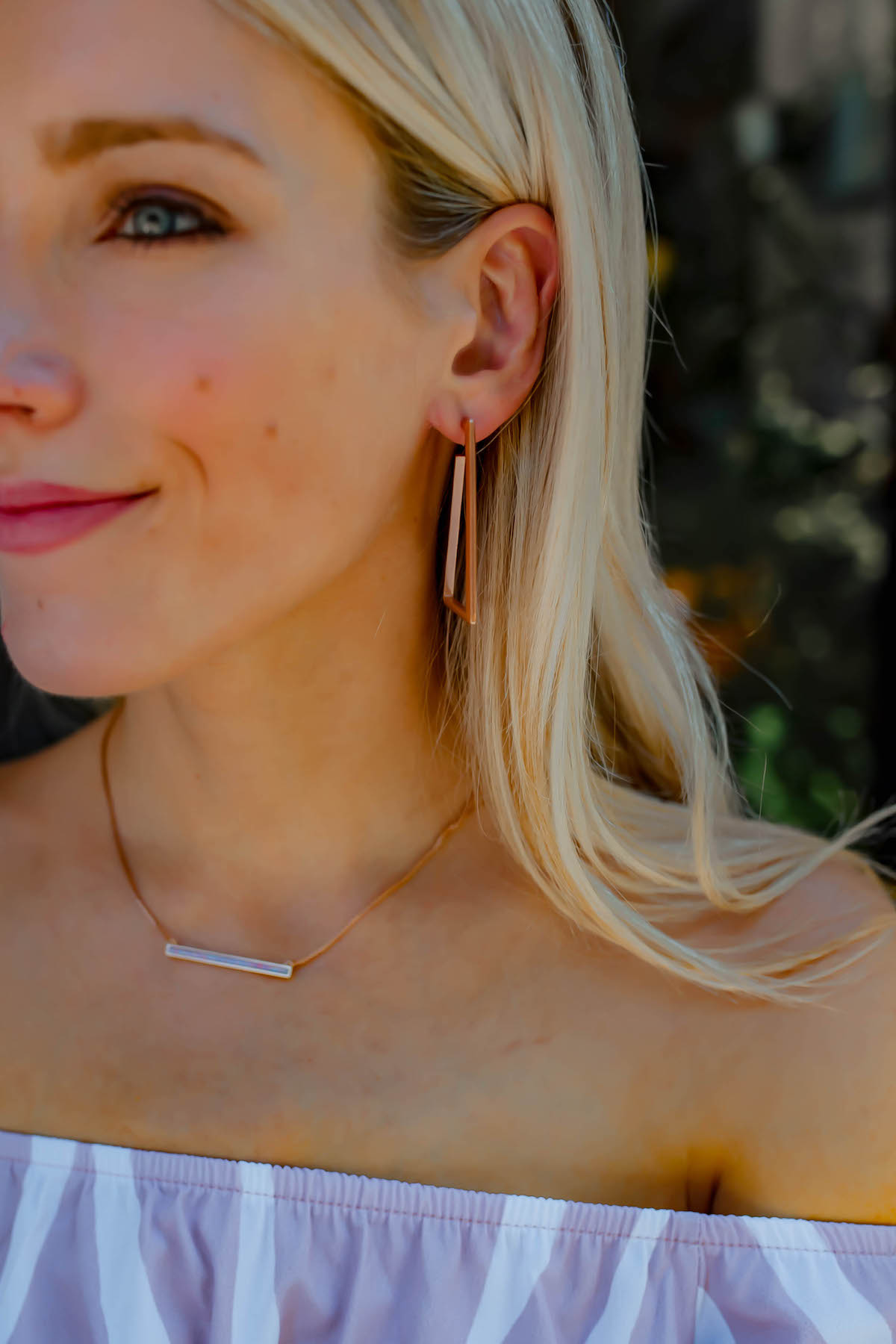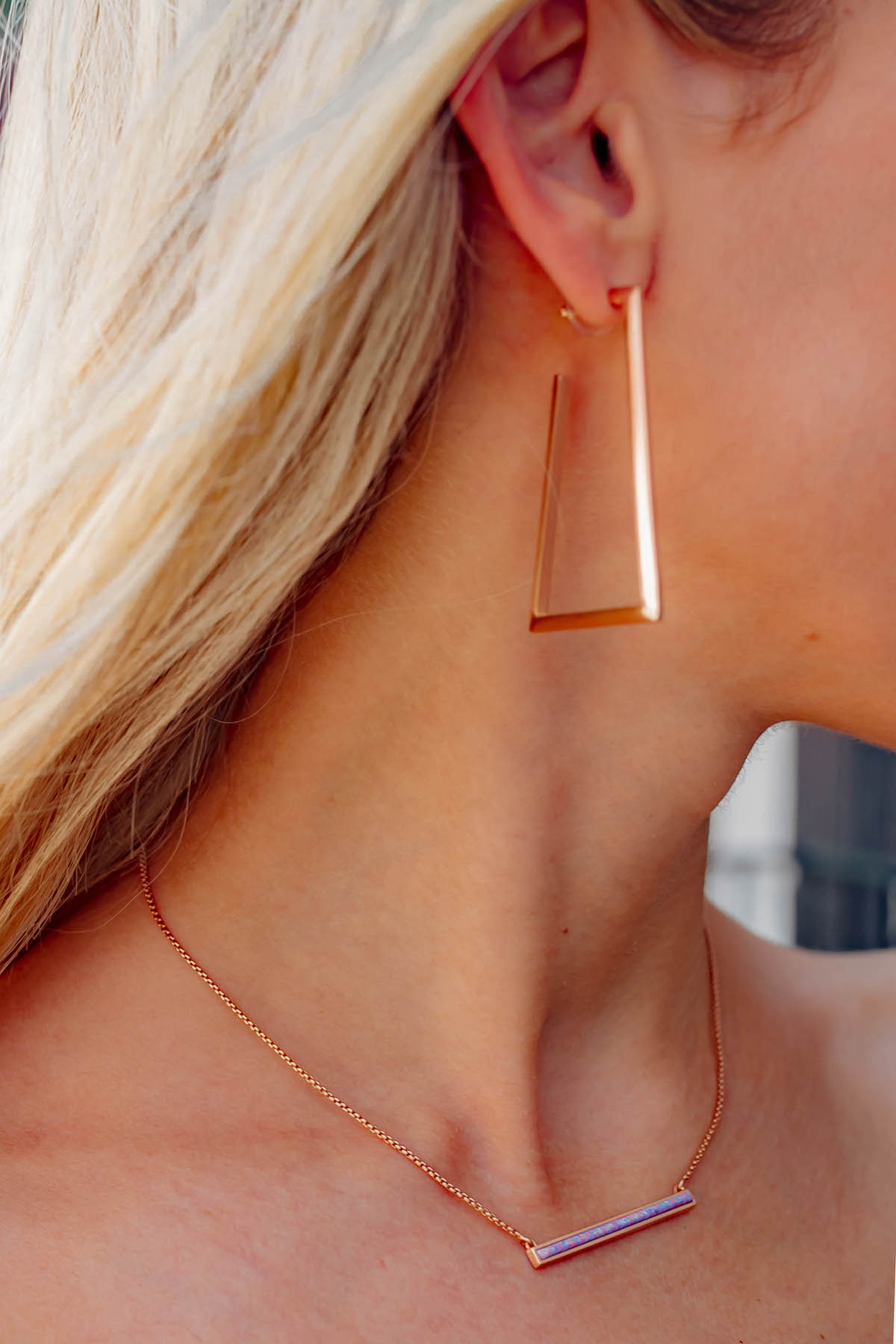 MORE KENDRA SCOTT EARRINGS


I don't wear necklaces often since I had such sensitive skin, but when I do I normally go for something small and dainty. This Kendra Scott bar pendant fits the bill perfectly! I like how it's understated enough that I can wear it everyday. The short chain is also the perfect length for wearing with strapless shirts or tops with higher necklines.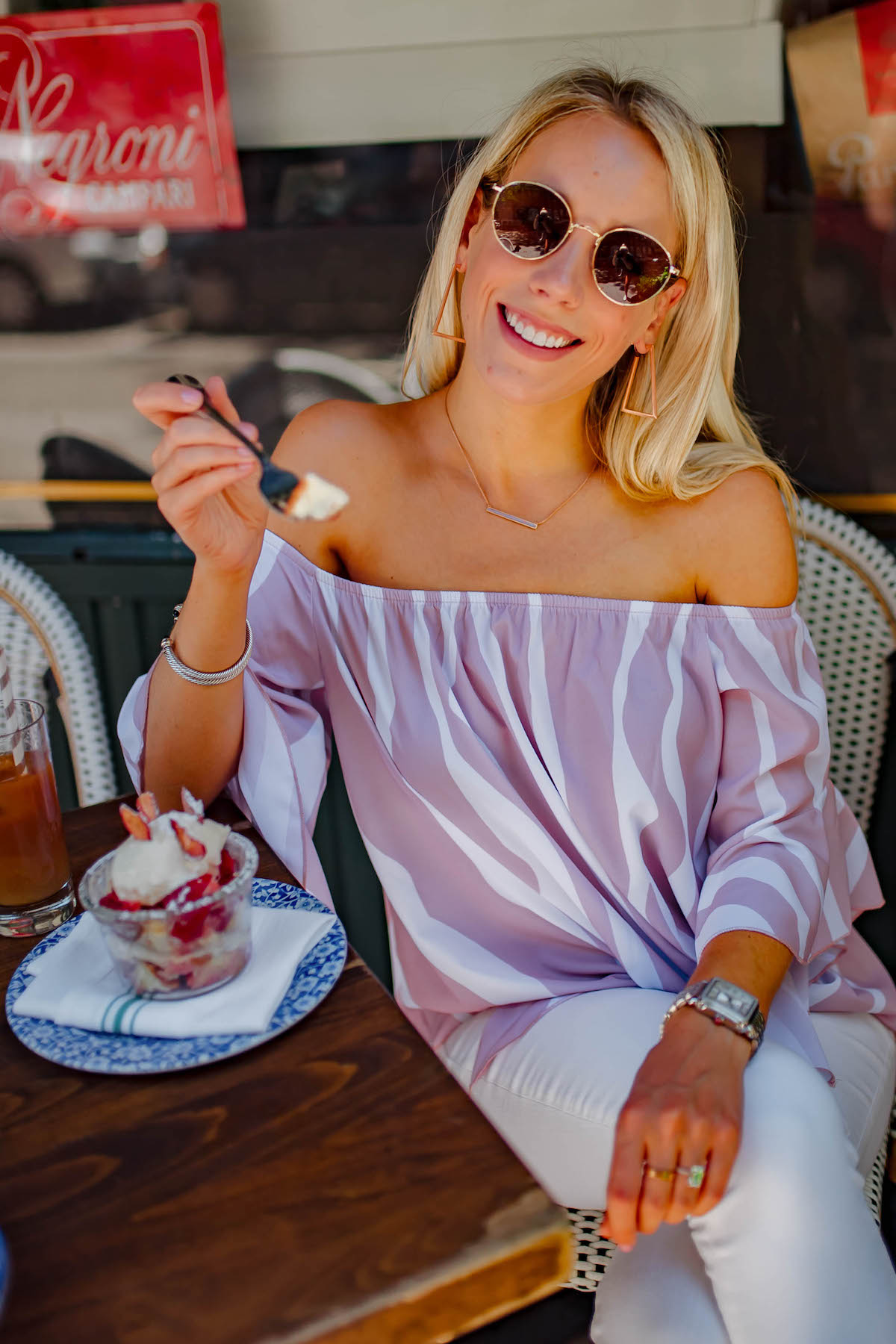 MORE KENDRA SCOTT NECKLACES


Speaking of tops… Would you believe me if I told you this one was just $15? It's true! I decided to take a chance on it and I'm so happy I did! It's available in a whopping 37 colors and I'm wearing a size 4-6/small. So tempted to order another color because it's perfect for pairing with white jeans! My favorite high waist pair I'm wearing here is actually on sale now for under $100. Highly recommend!
Big thank you to Kendra Scott for sponsoring this post!
- Katie