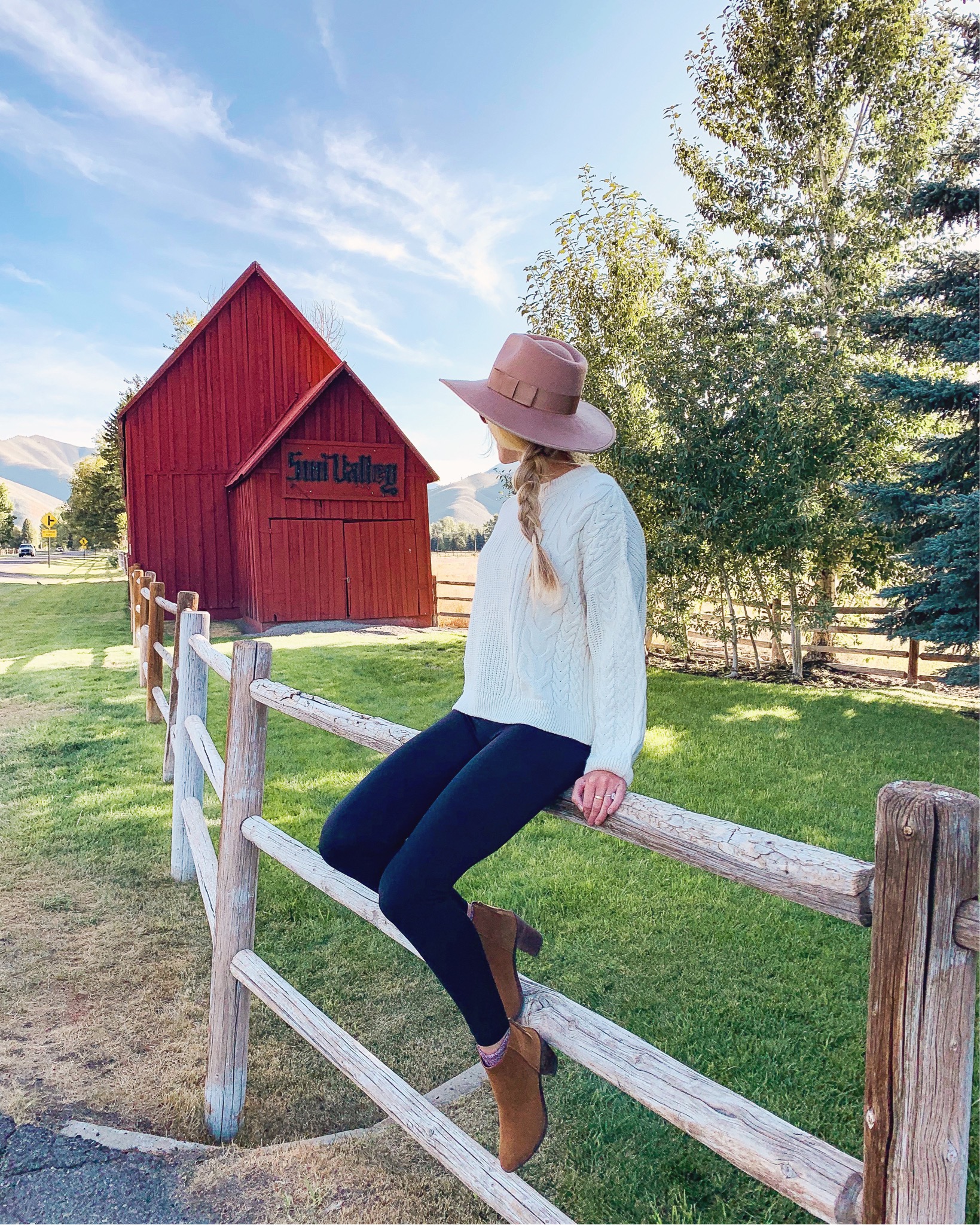 OUTFIT DETAILS // Topshop Cable Crewneck Sweater | Black Leggings | Booties | Fedora Hat
Never in a million years did I think my travels would take me to Sun Valley, Idaho. Prior to my trip I was honestly just completely unaware of what the state had to offer. Growing up and living on the east coast my domestic travels always have taken me south to Florida or north to New England– never west. If I was in charge of planning my own trip to one of the Mountain States, I likely would've chosen Colorado or Utah just because that's all I know!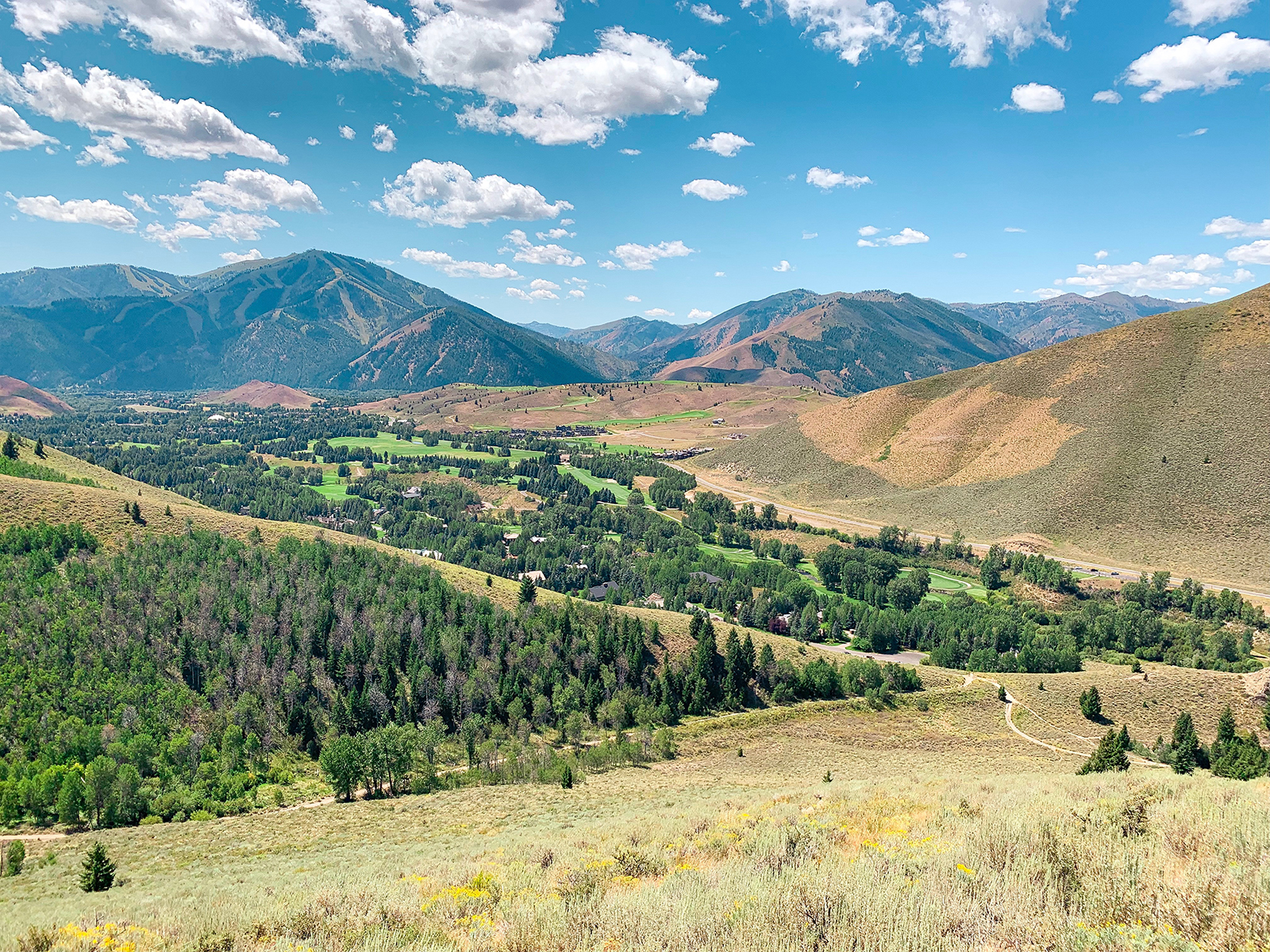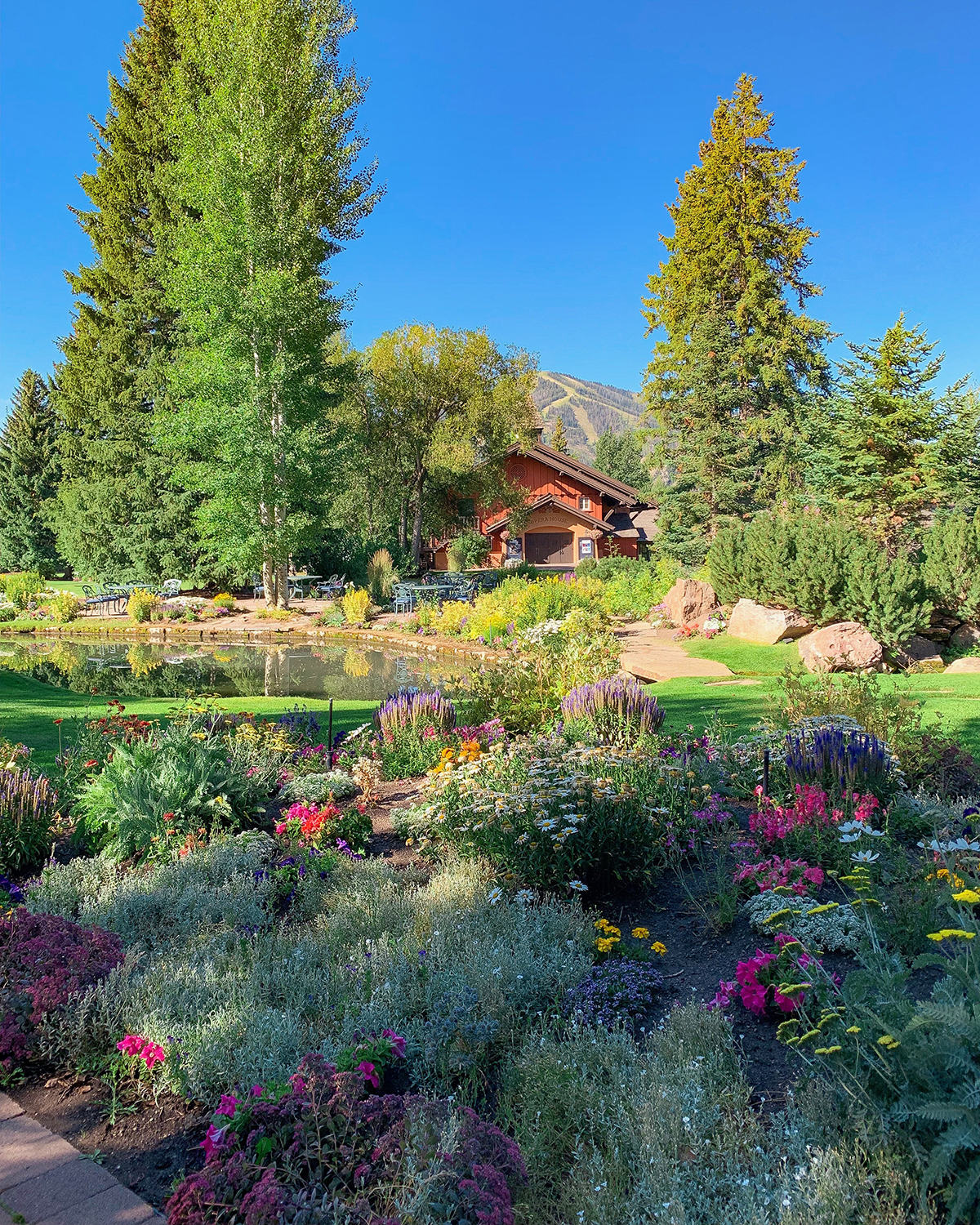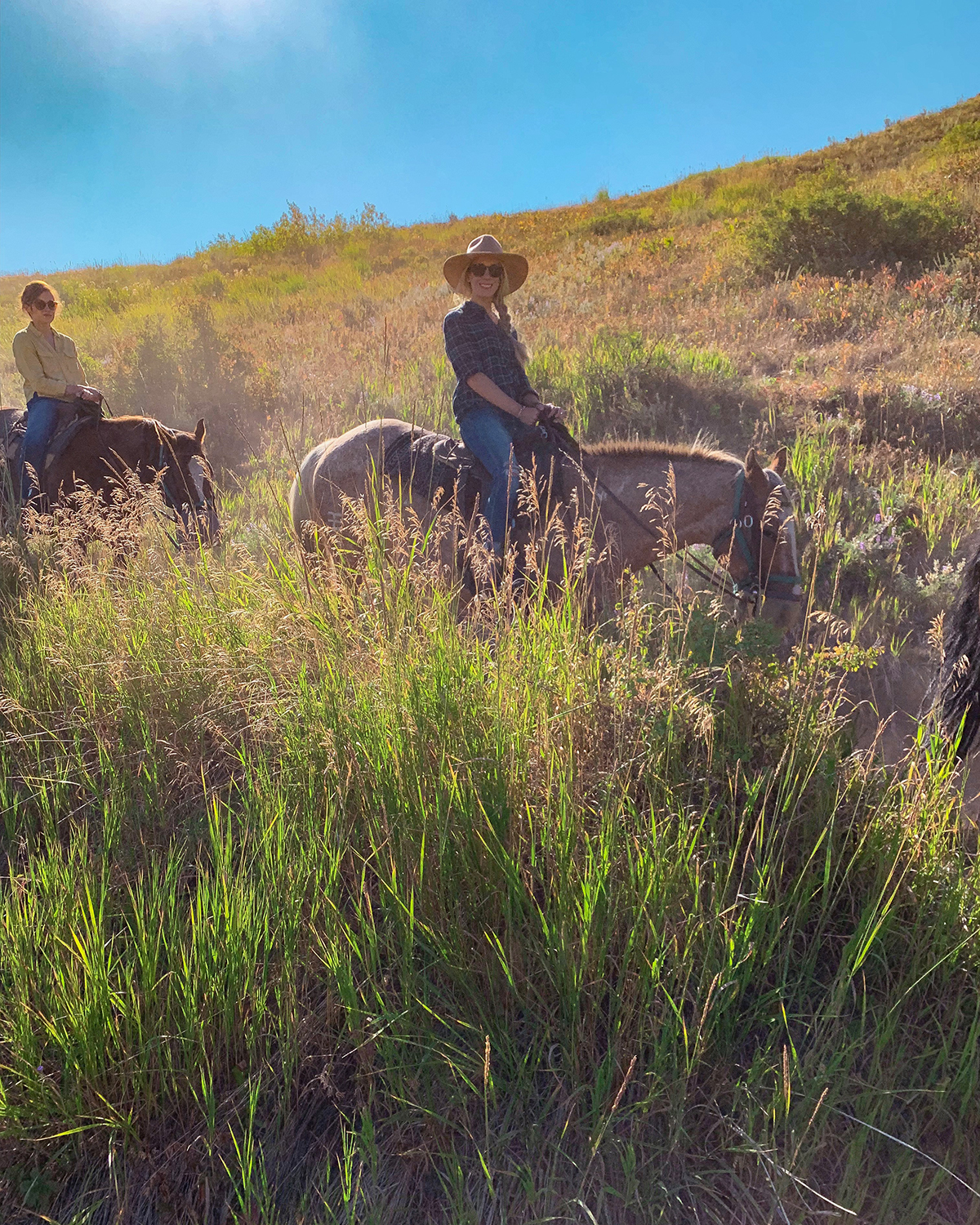 Well it's a good thing I wasn't in charge of planning my Pop Pop's 80th birthday family trip because if so I never would've discovered beautiful Idaho. Earlier this month all of my extended family on my mom's side made the trek out west to celebrate my Pop's big 8-0 in the small mountain resort town of Sun Valley. It took some effort to get there– one rescheduled flight and a LONG layover in Denver– but I knew right when I was landing that this trip was going to be totally worth it. How unreal is this plane view???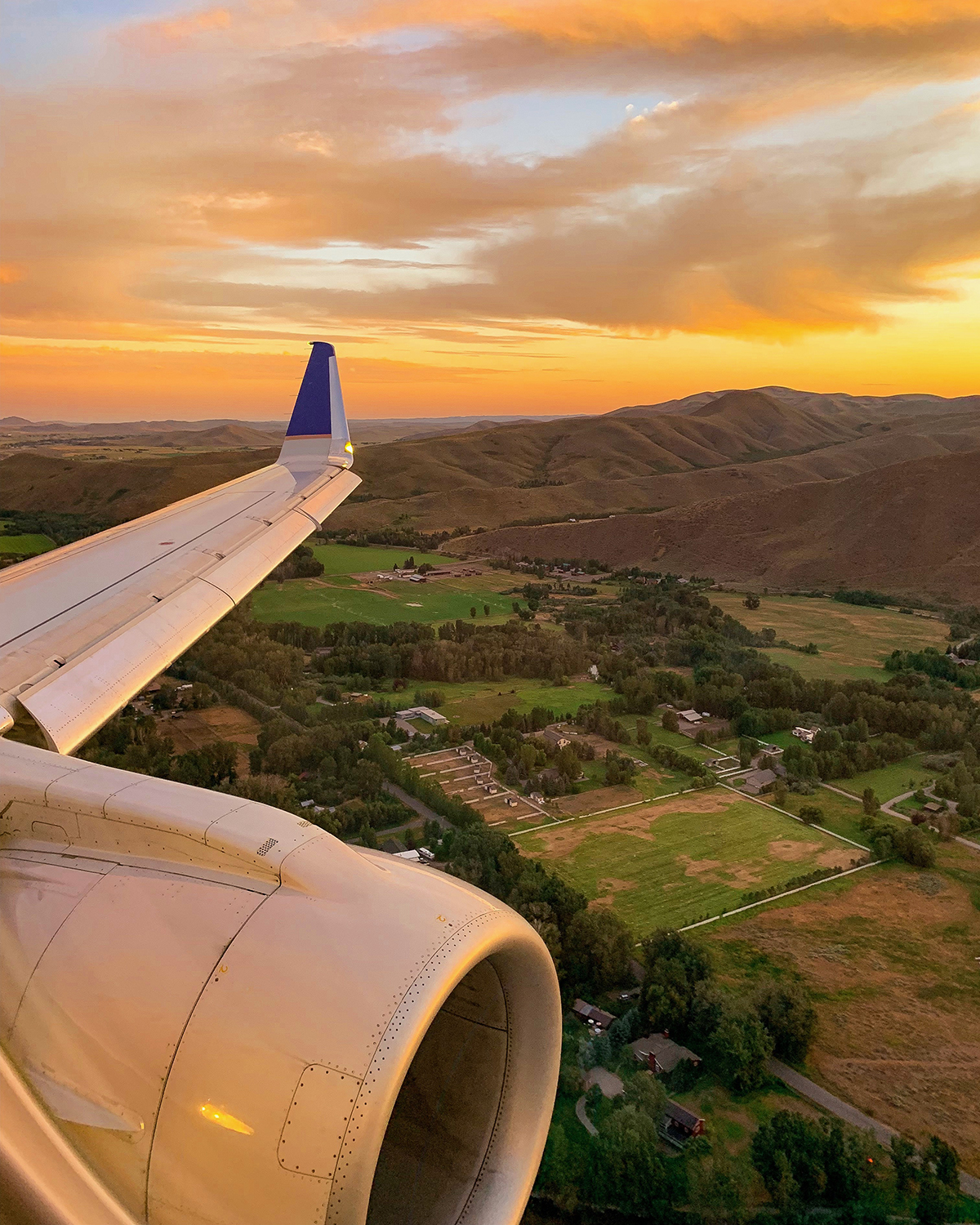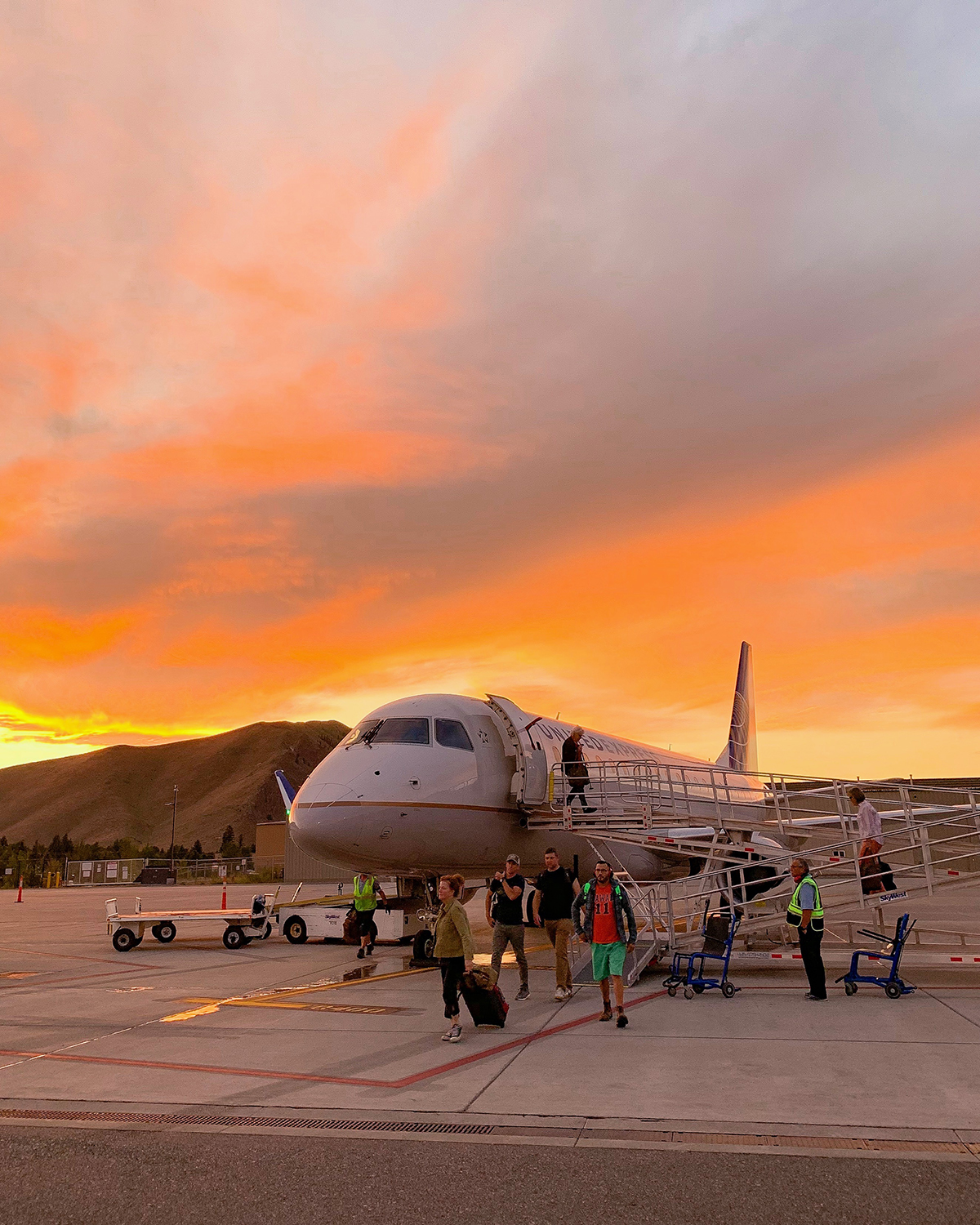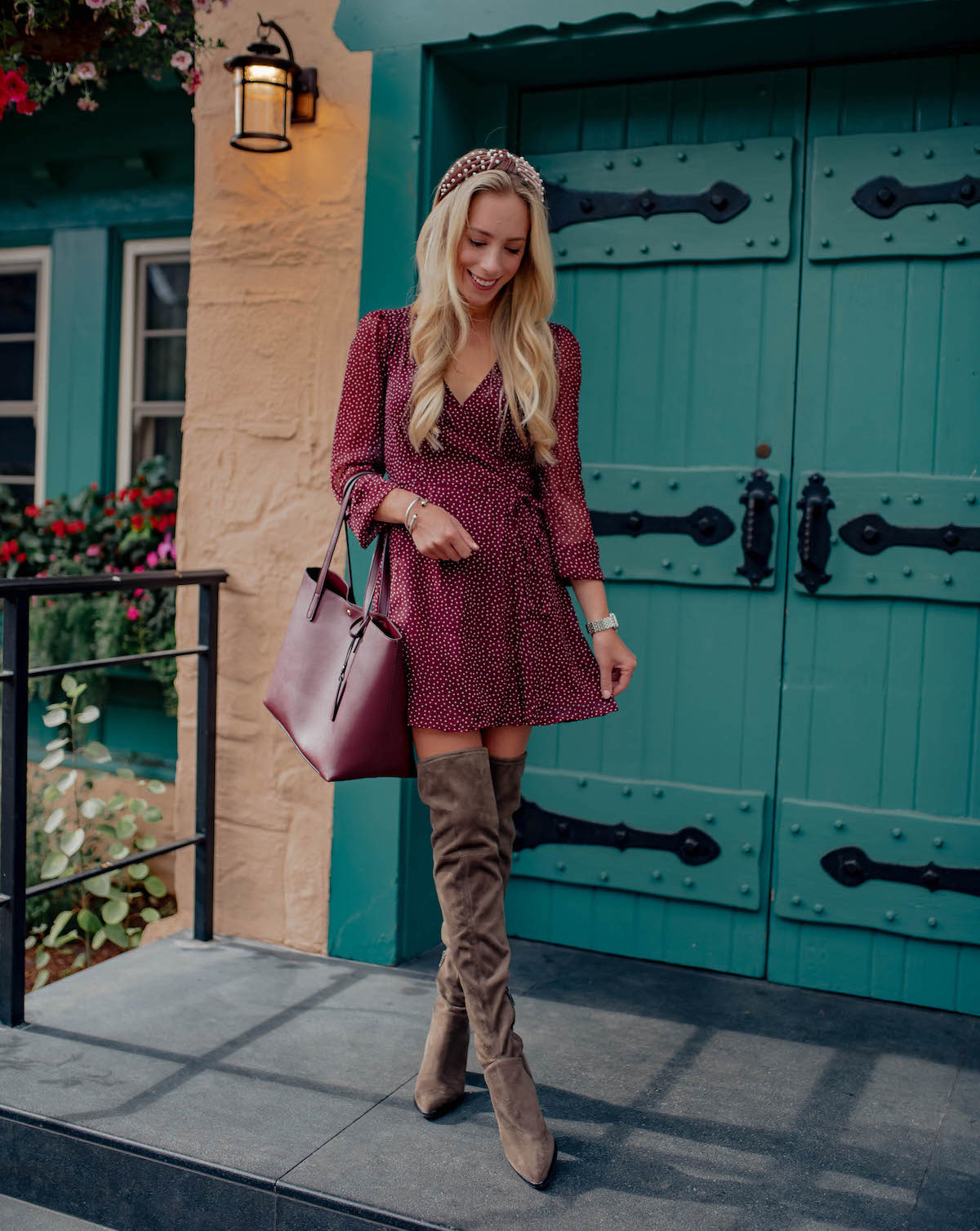 OUTFIT DETAILS // Abercrombie Long Sleeve Dress | Over The Knee Boots | Faux Leather Tote | Faux Pearl Headband
I want to preface this travel guide first by letting you know it's going to be a bit more brief than ones I've done in the past. Why? Since this was a family trip I tried my best to put my phone down and live in the moment. This was also one of the first trips I've been on where I wasn't involved in the planning (shoutout to my Aunt Jen!) and I won't lie– it was really refreshing just going with the flow and not having to worry about any reservations. I promise it's still worth the read though!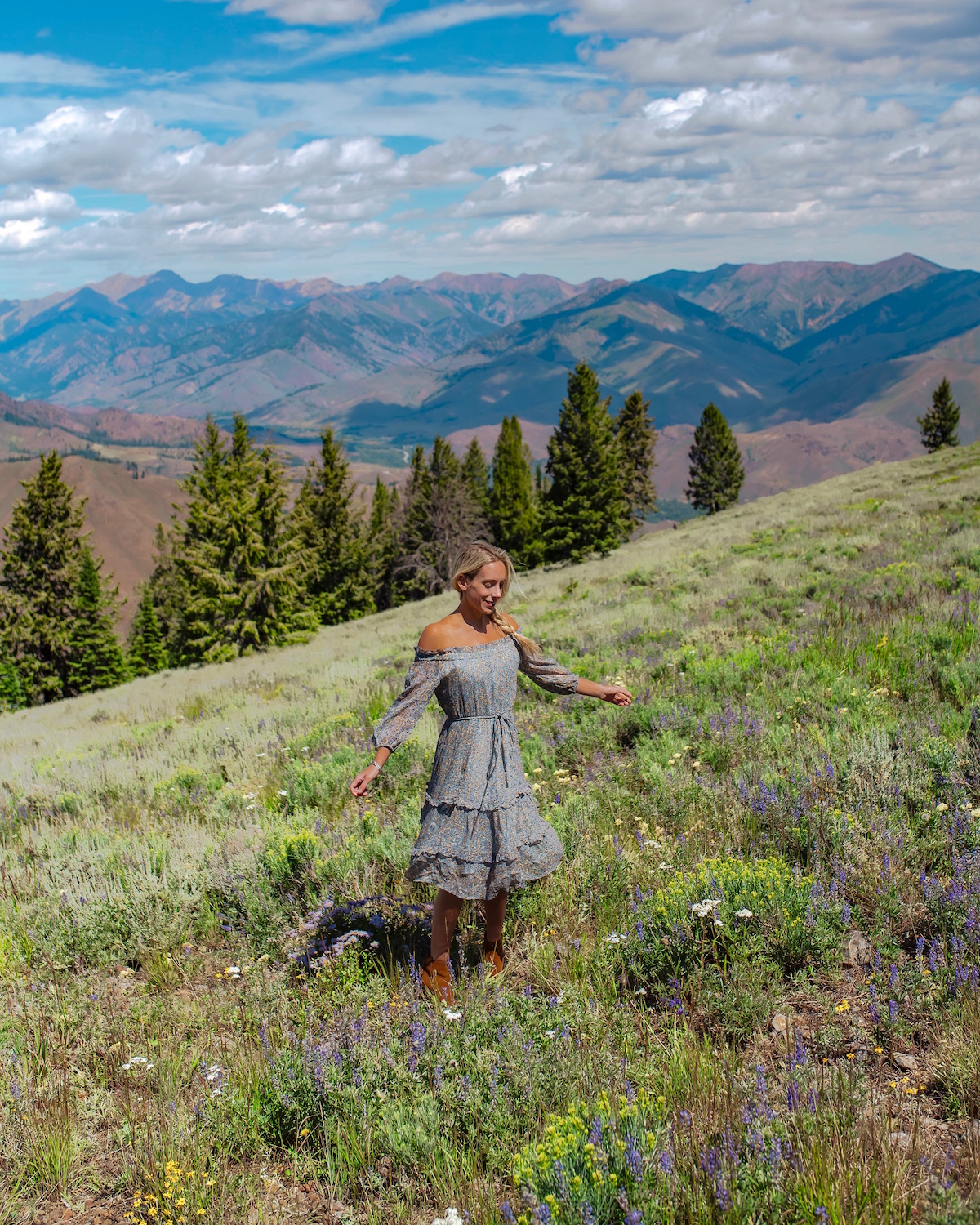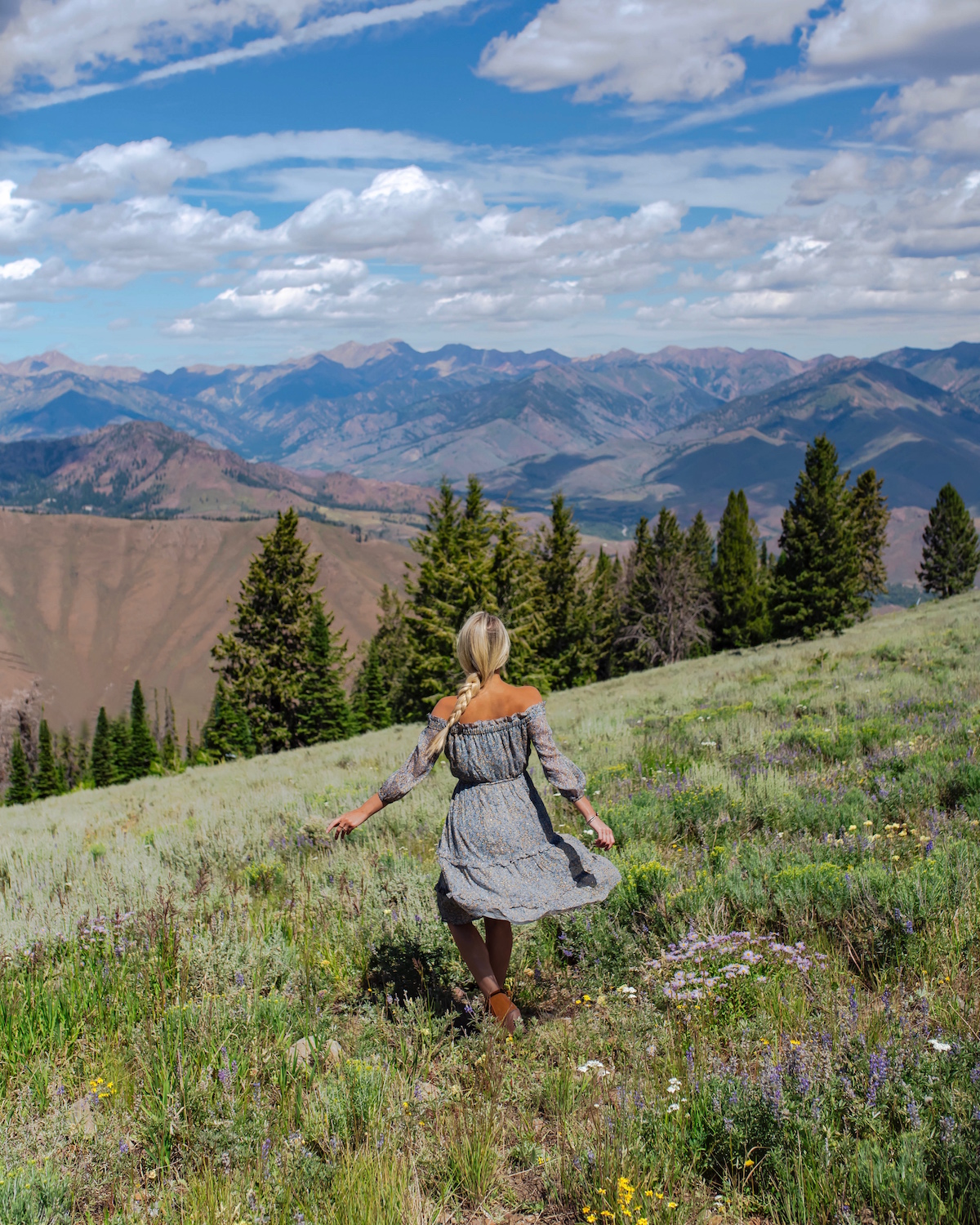 OUTFIT DETAILS // Anthropologie Off-The-Shoulder Peasant Dress | Heath Booties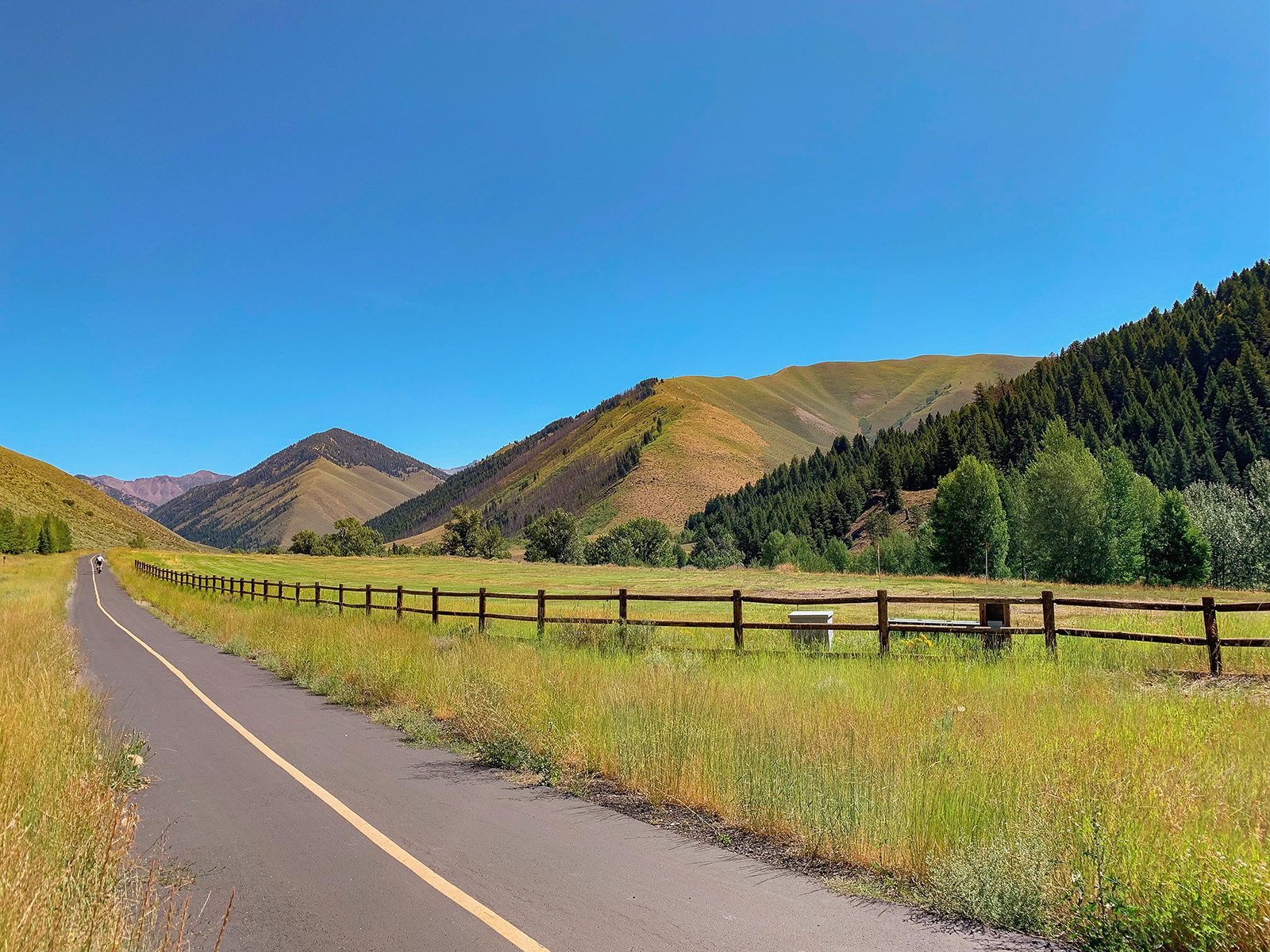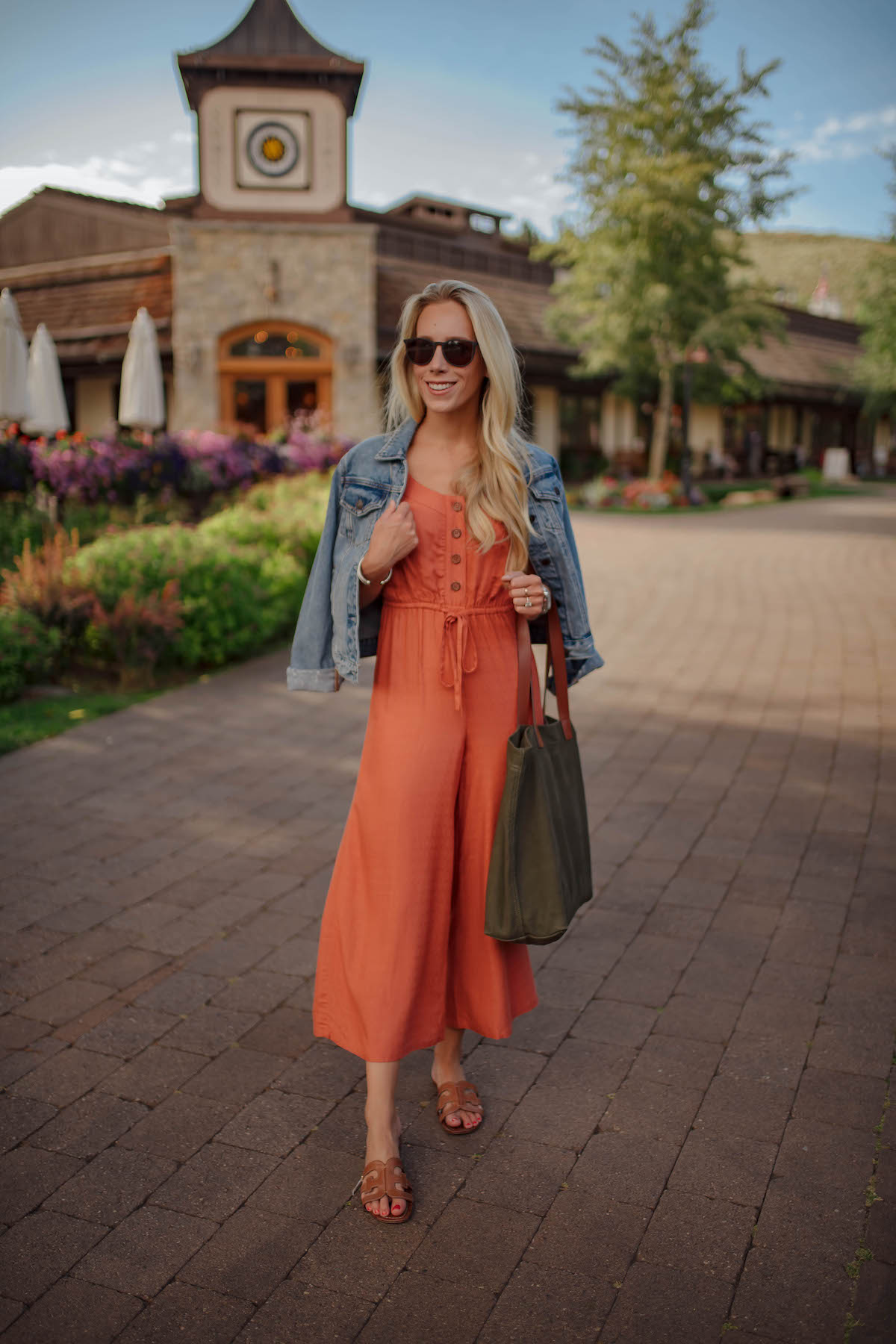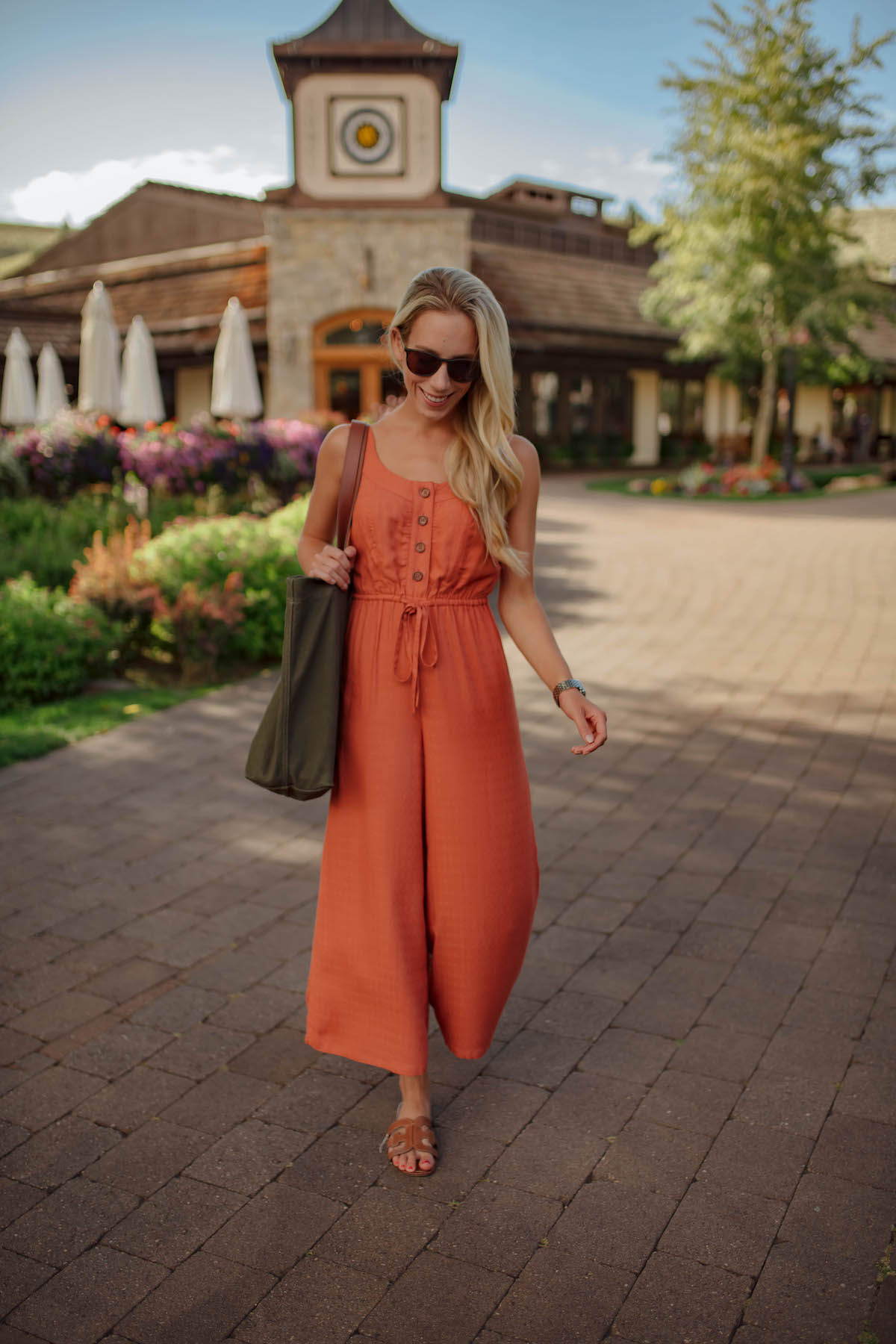 OUTFIT DETAILS // Woven Crop Jumpsuit | Denim Jacket | Canvas Tote | Slide Sandals | Ray Ban Sunglasses
Sun Valley Idaho Travel Guide
WHERE TO STAY
Sun Valley Lodge
My family booked a week-long stay at Sun Valley Lodge and found it to be the perfect home base for exploring the area. The town of Sun Valley and nearby Ketchum are very small and the lodge is the only large resort-style hotel in the area. It has historic roots dating back to 1936 when Sun Valley was first developed and over the years tons of famous faces have graced the resort– Clint Eastwood, JFK and Marilyn Monroe to name a few!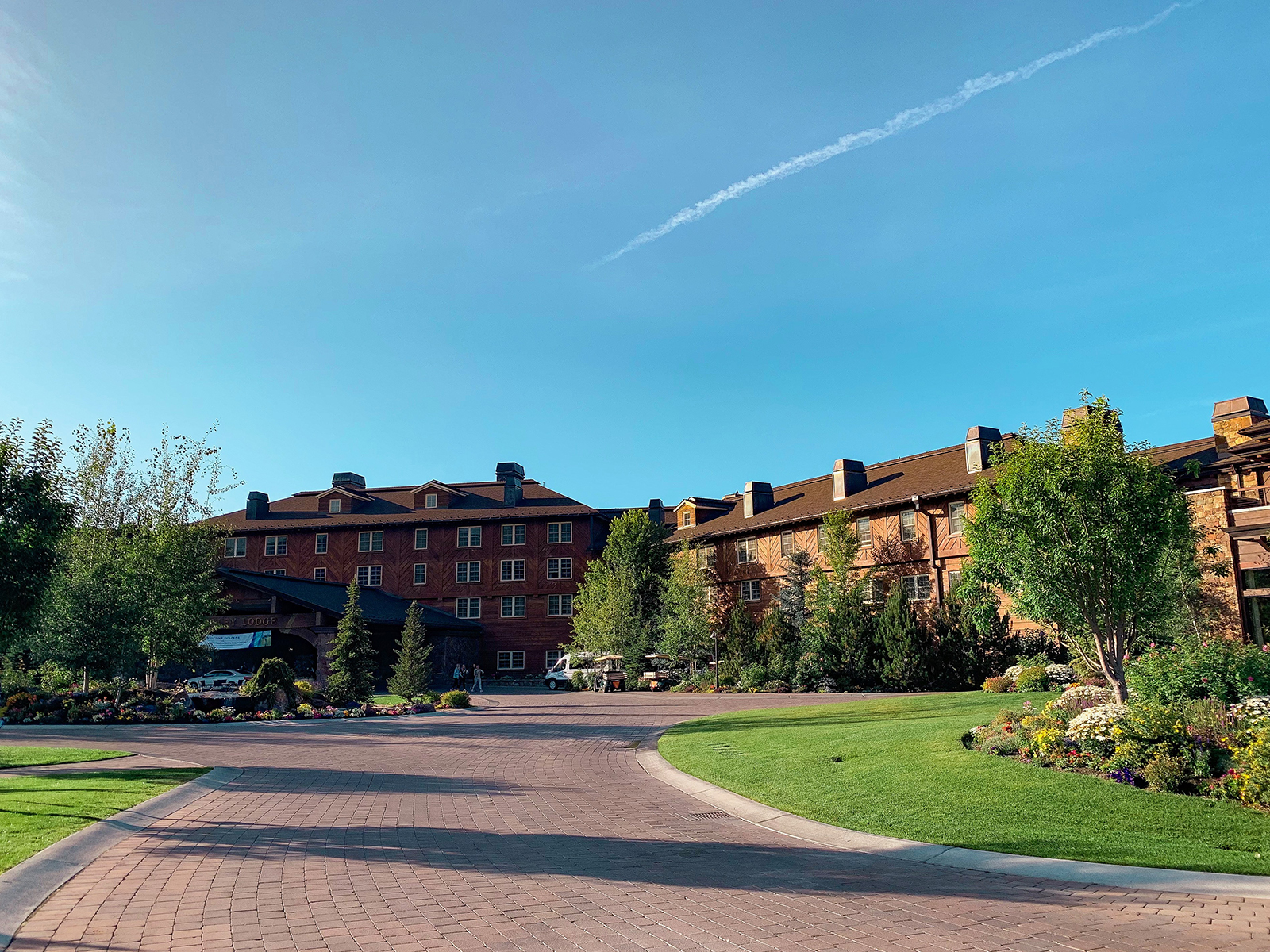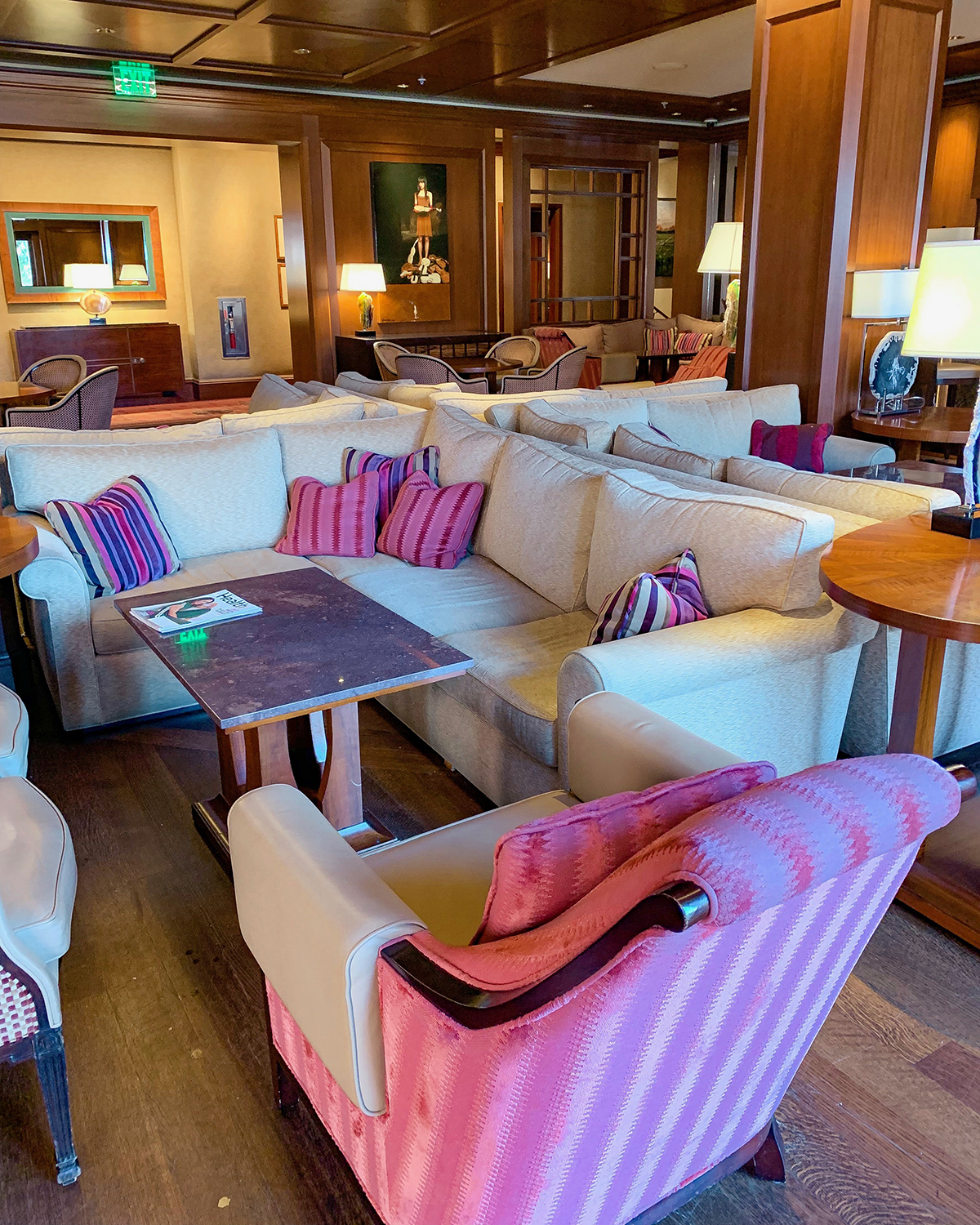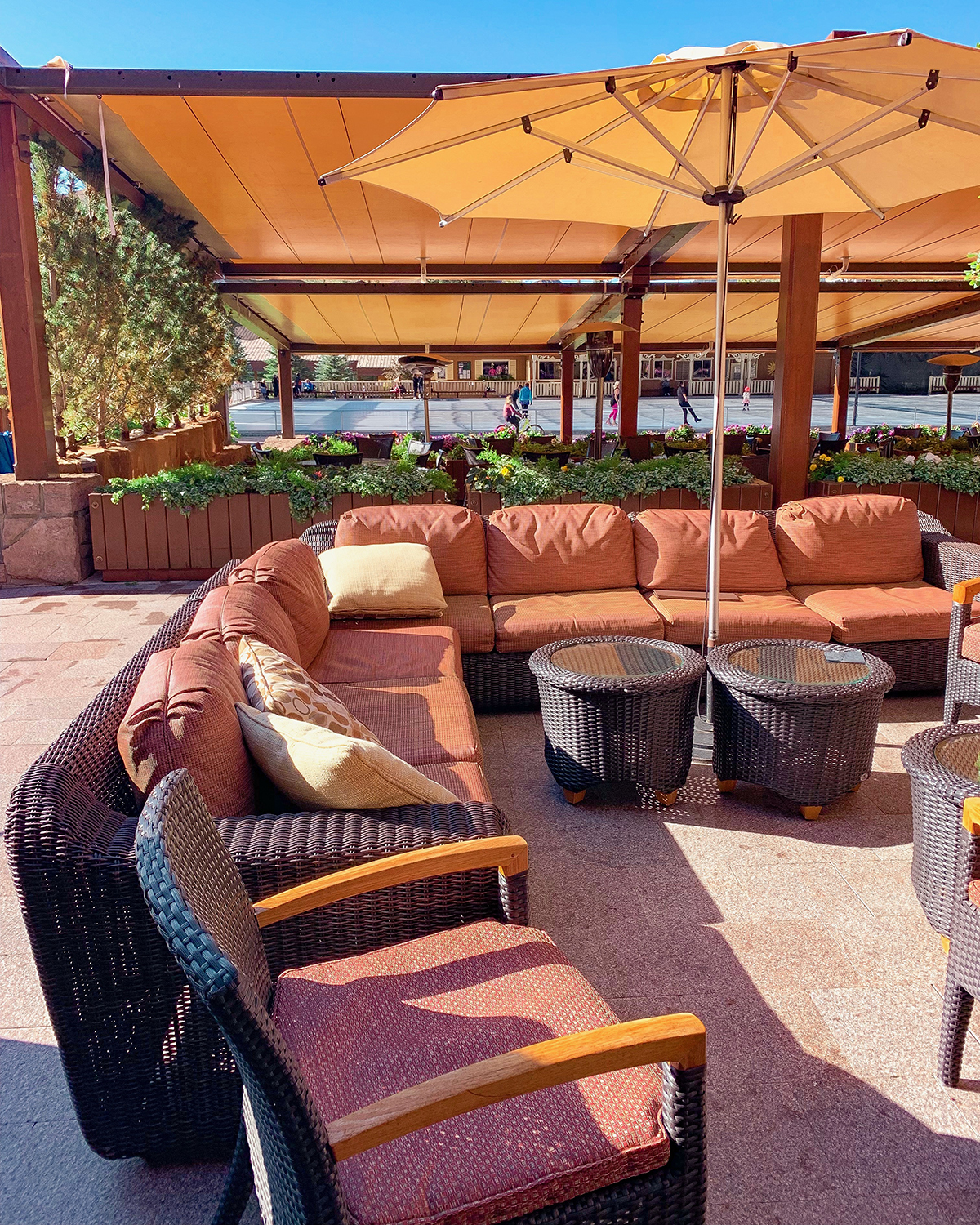 At Sun Valley Lodge you'll find nearly all the amenities and activities you'd expect at any mountain resort: pools, a spa, multiple restaurants, bars and a concierge. There were a few surprises as well! The lodge also has it's own ice skating rink and a bowling alley. No matter if you're traveling as a couple or with your family (kiddos in tow) you're bound to have a good time here. There's something for everyone and the grounds are GORGEOUS.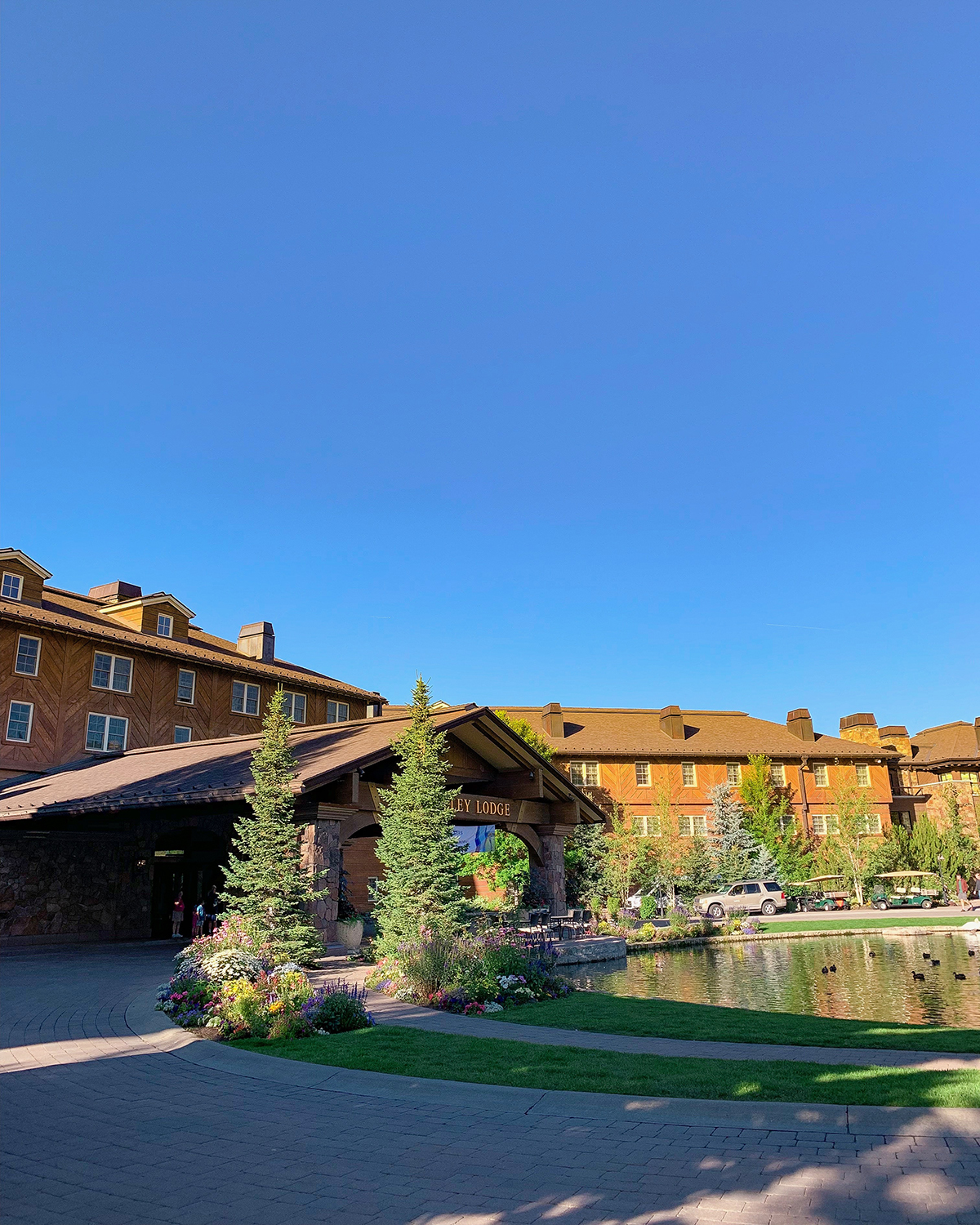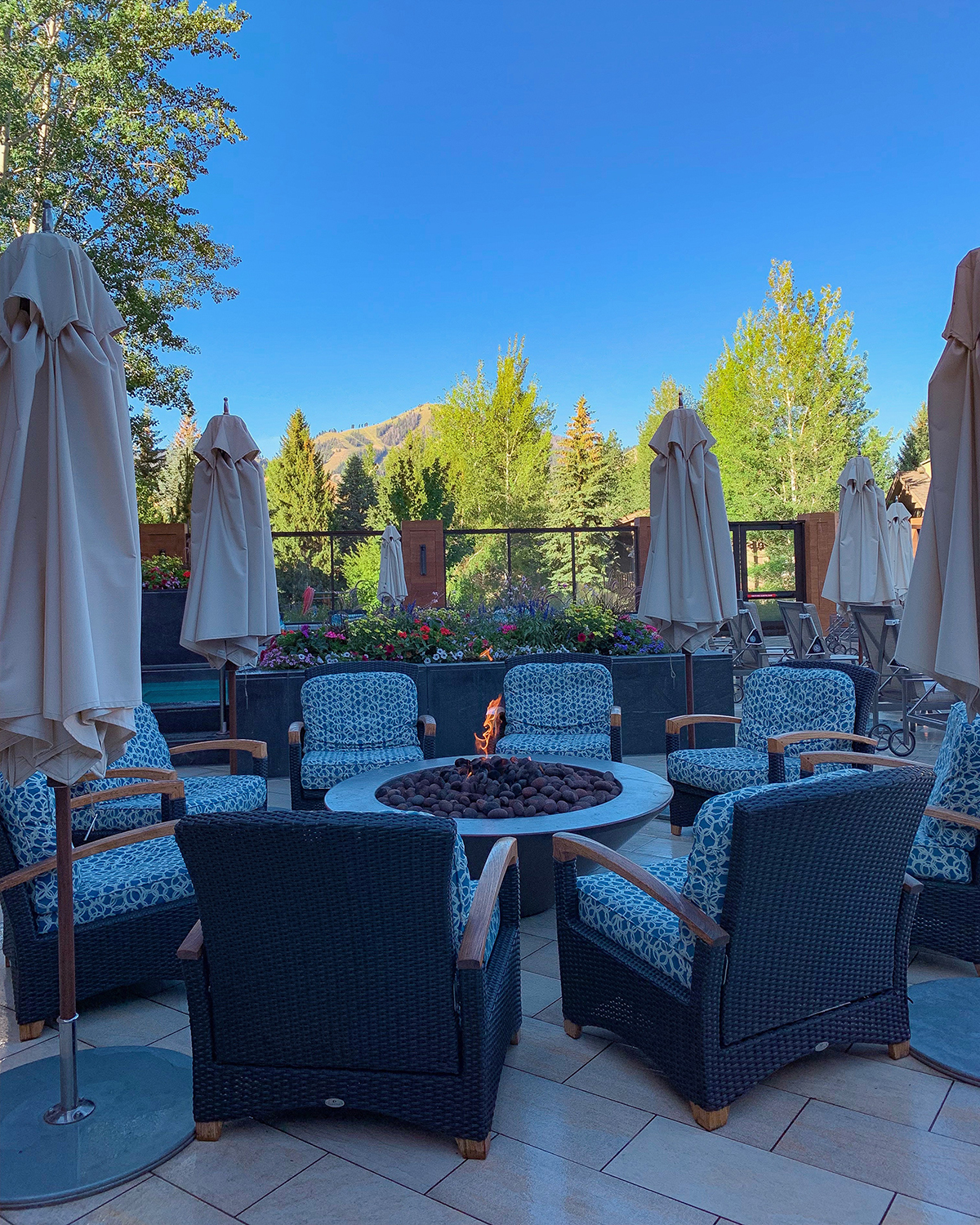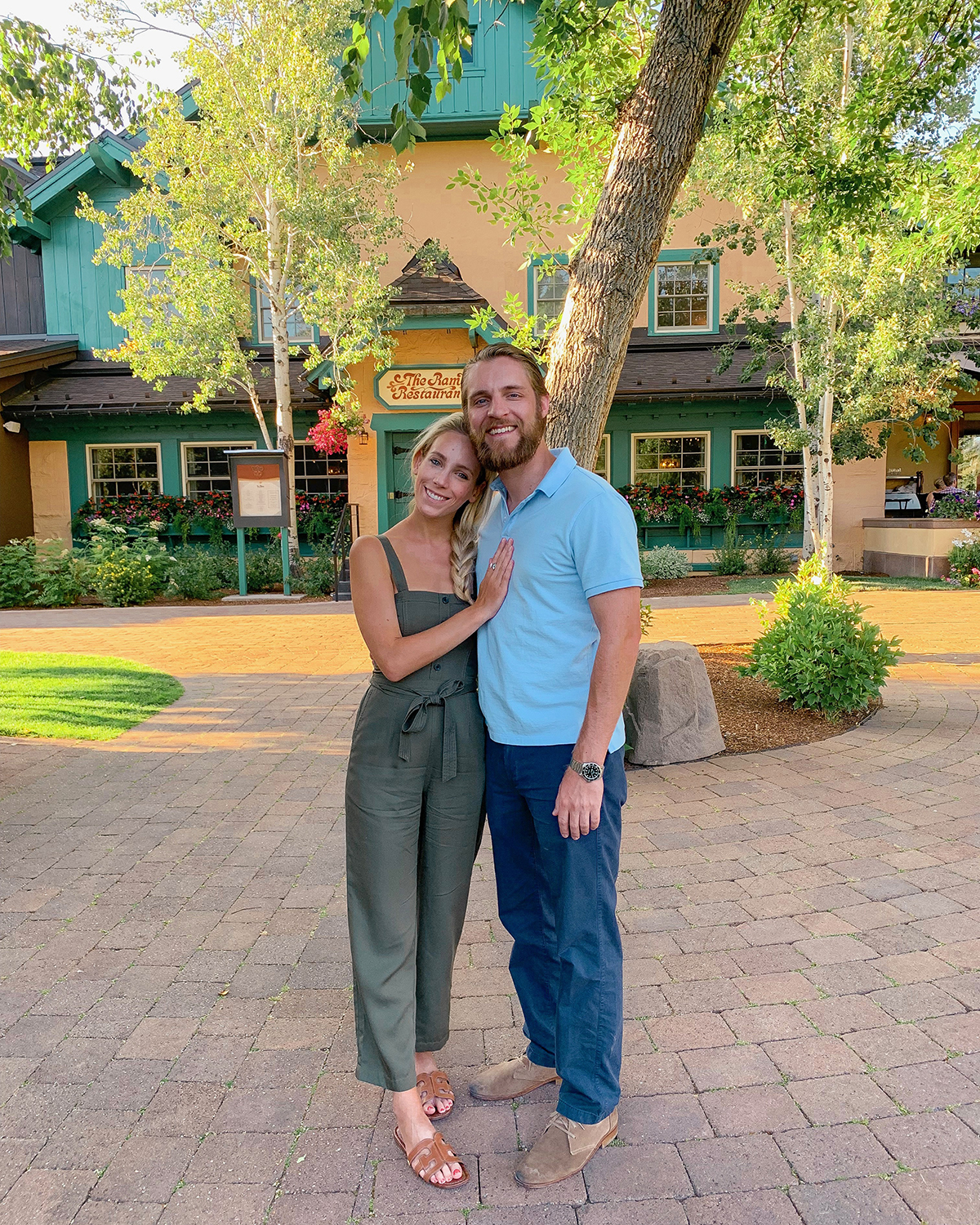 OUTFIT DETAILS // Green Jumpsuit | Slide Sandals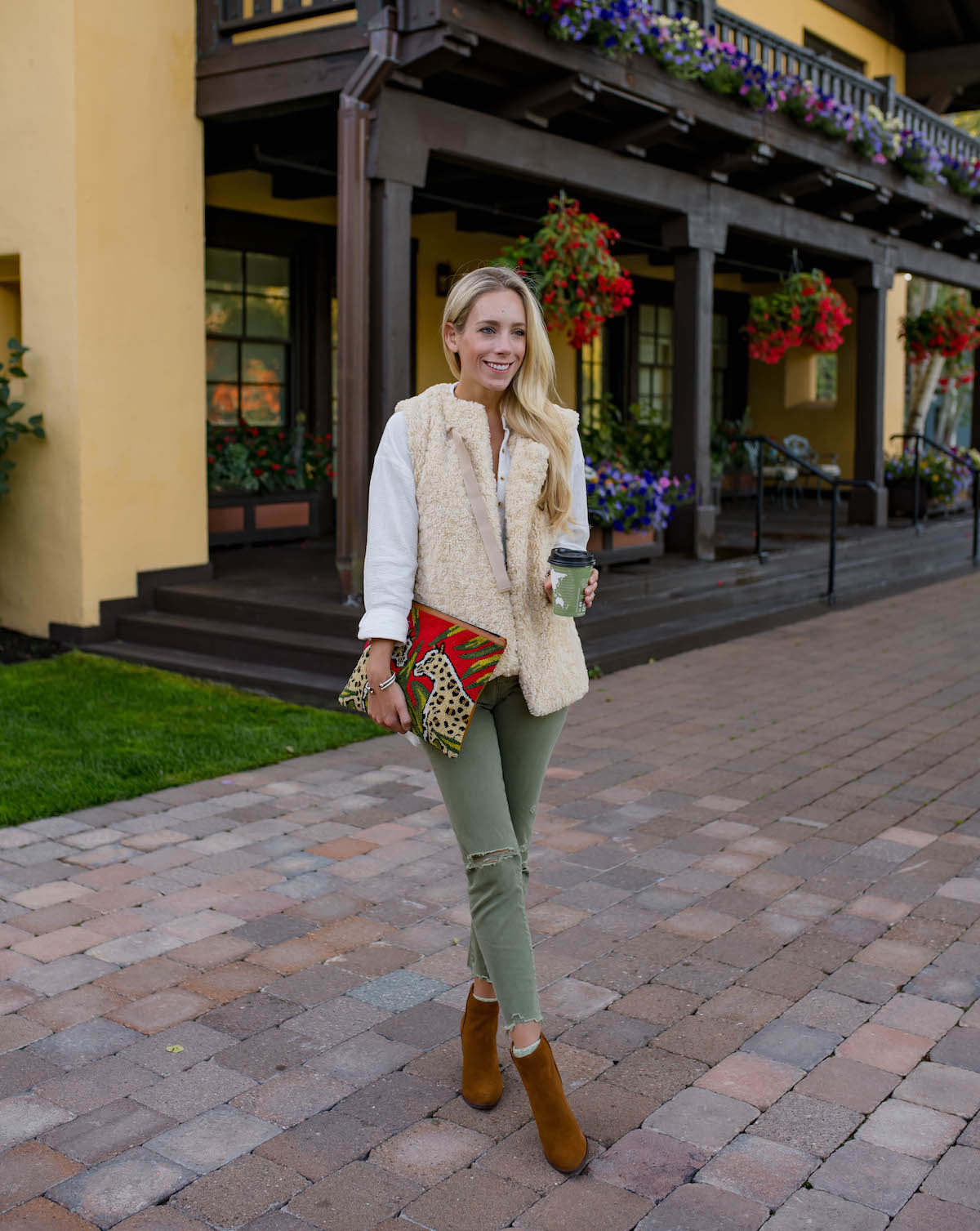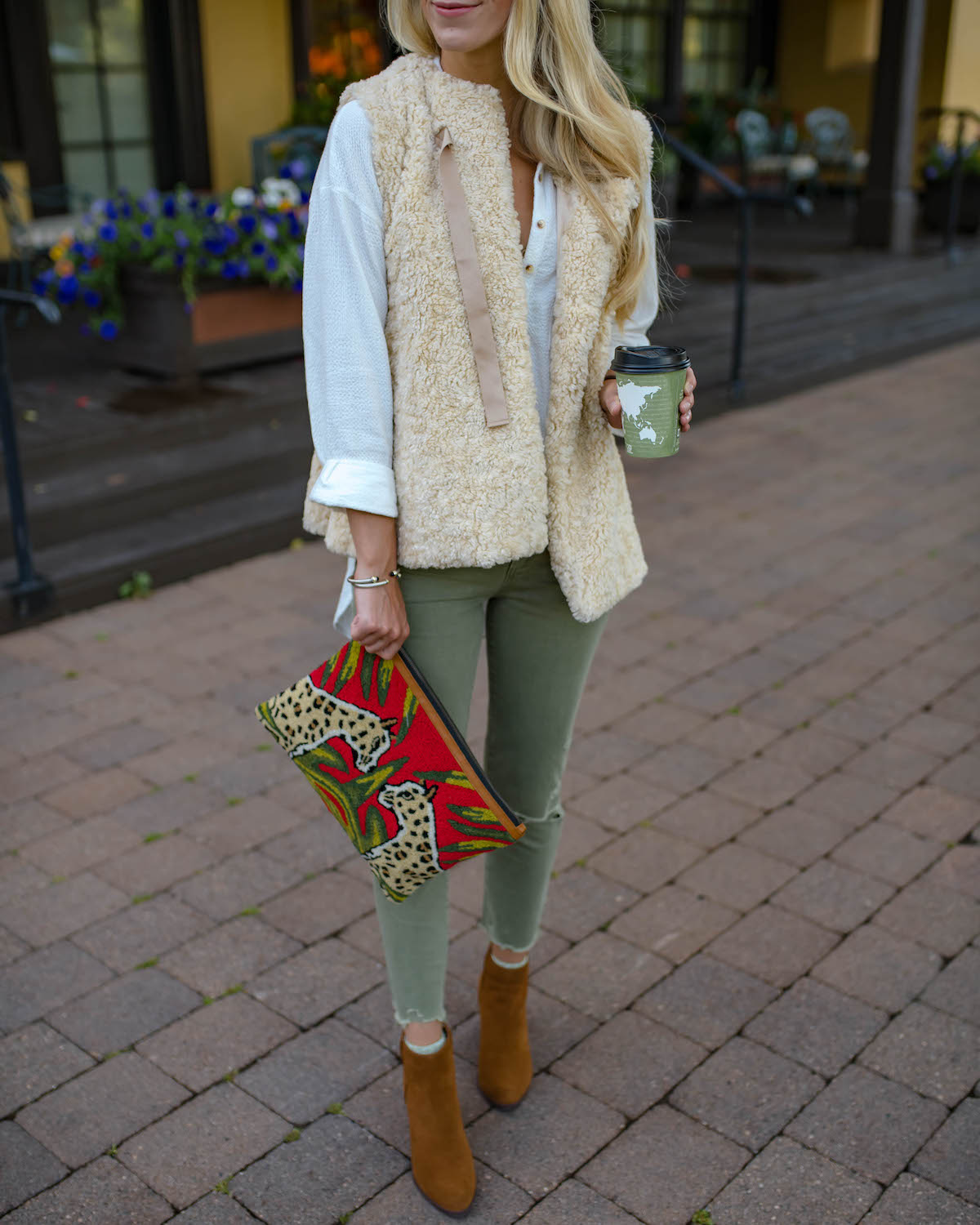 OUTFIT DETAILS // Anthropologie Sherpa Vest | Textured Tunic | High-Rise Skinny Jeans | Clutch | Booties
WHERE TO EAT & DRINK
+ Konditorei- I honestly felt like I was in Europe here! Loved this Austrian-inspired coffee and brunch spot located just steps from Sun Valley Lodge. Order the waffle and schnitzel!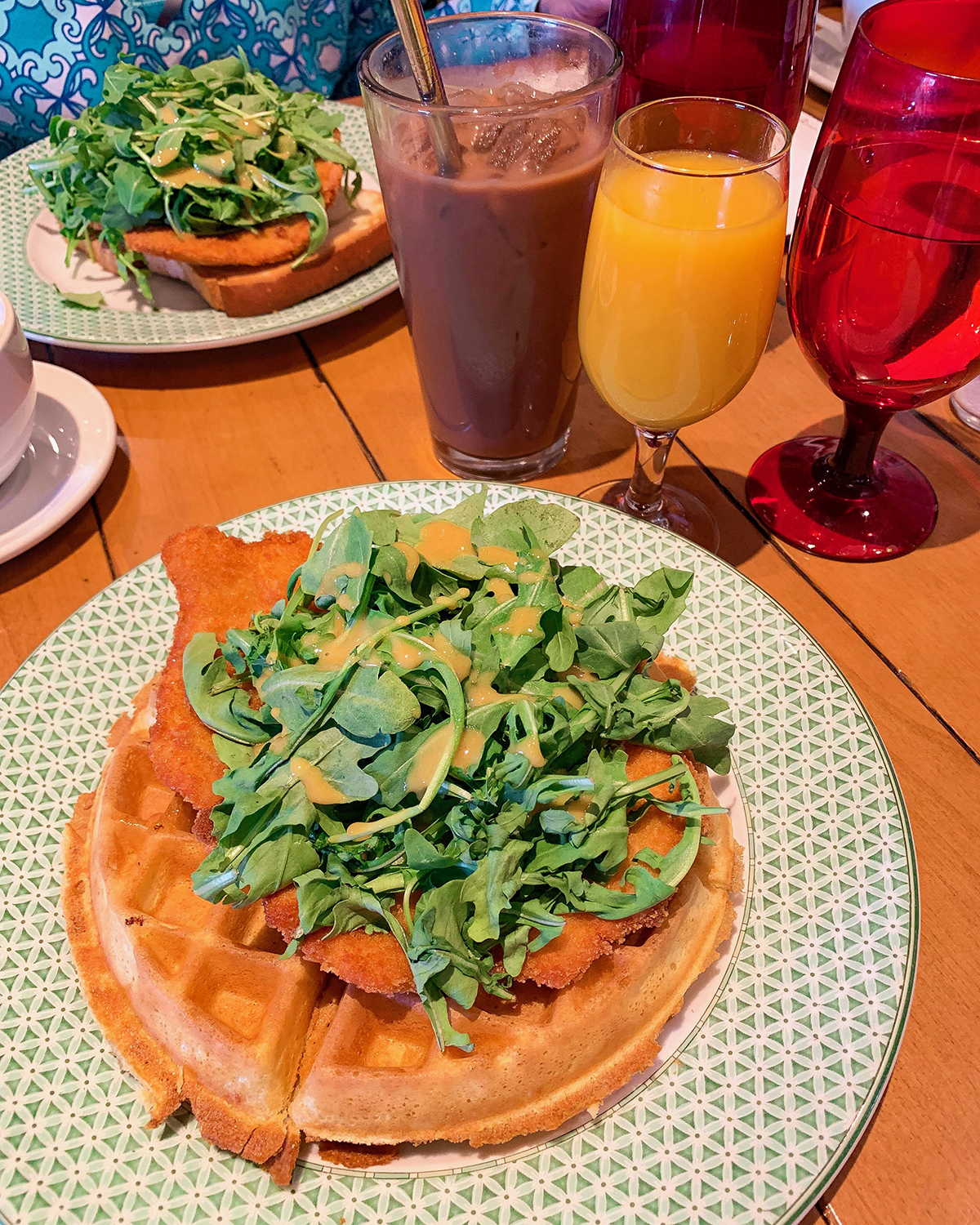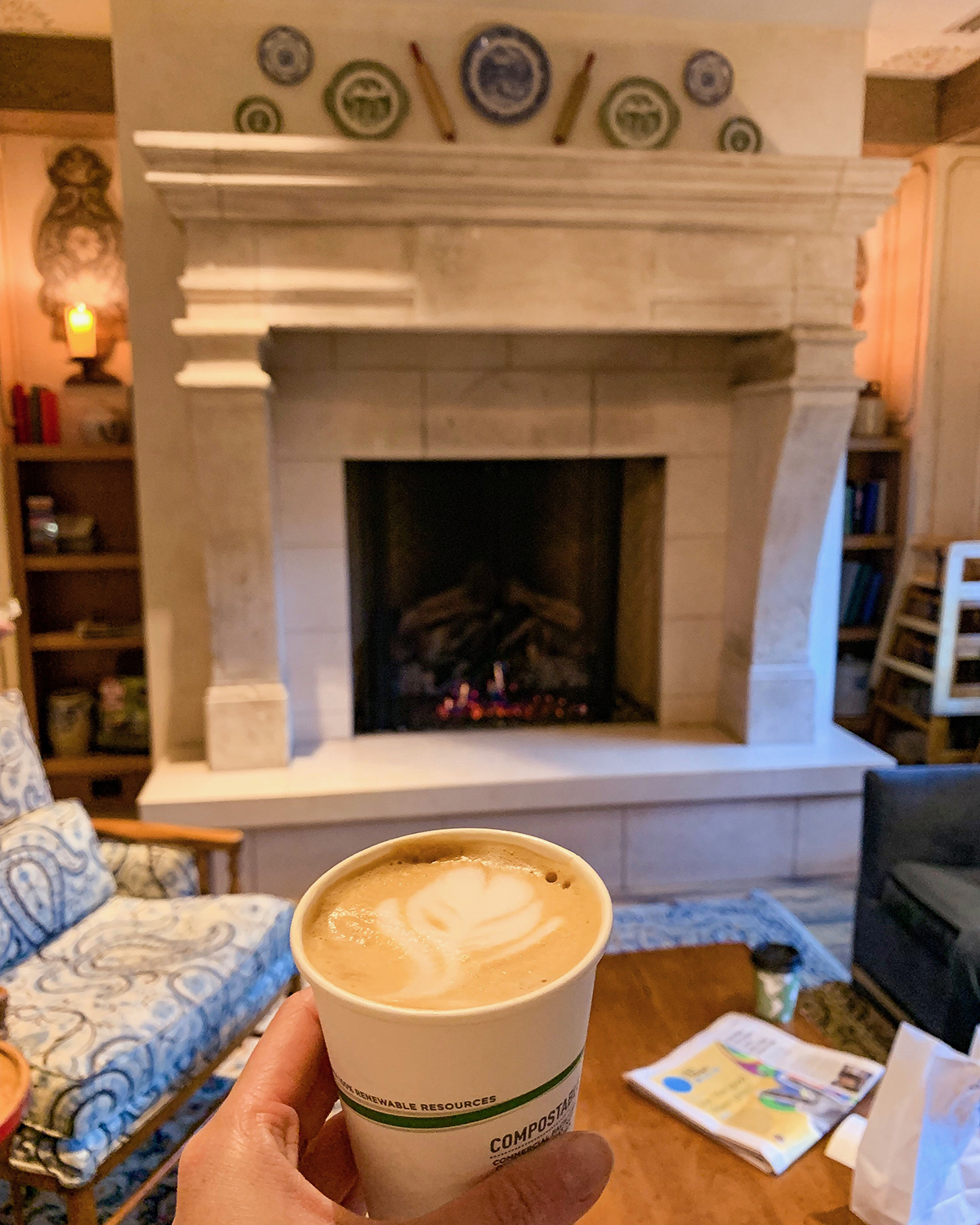 + The Ram- elegant dinner spot adjacent to Sun Valley Lodge in the nearby inn. We celebrated my Pop Pop's birthday here and it was super cozy! The restaurant first opened all the way back in 1937 and is still a town staple.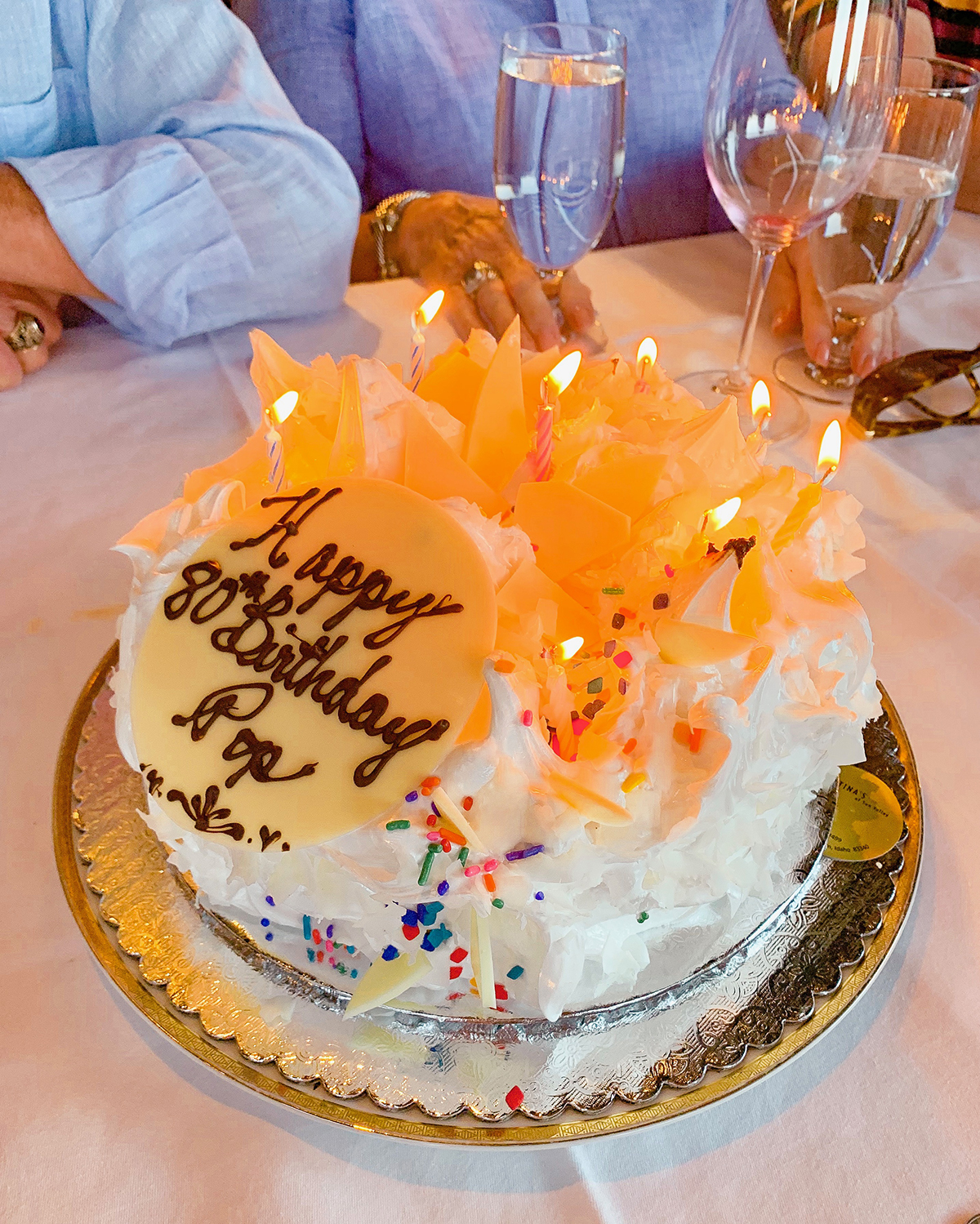 + The Roundhouse- this lunch spot was the coolest! To get there you have to take the gondola up Bald Mountain. The views are incredible and I had an amazing lobster roll with truffle fries. I can only imagine how much fun this spot is during snow season!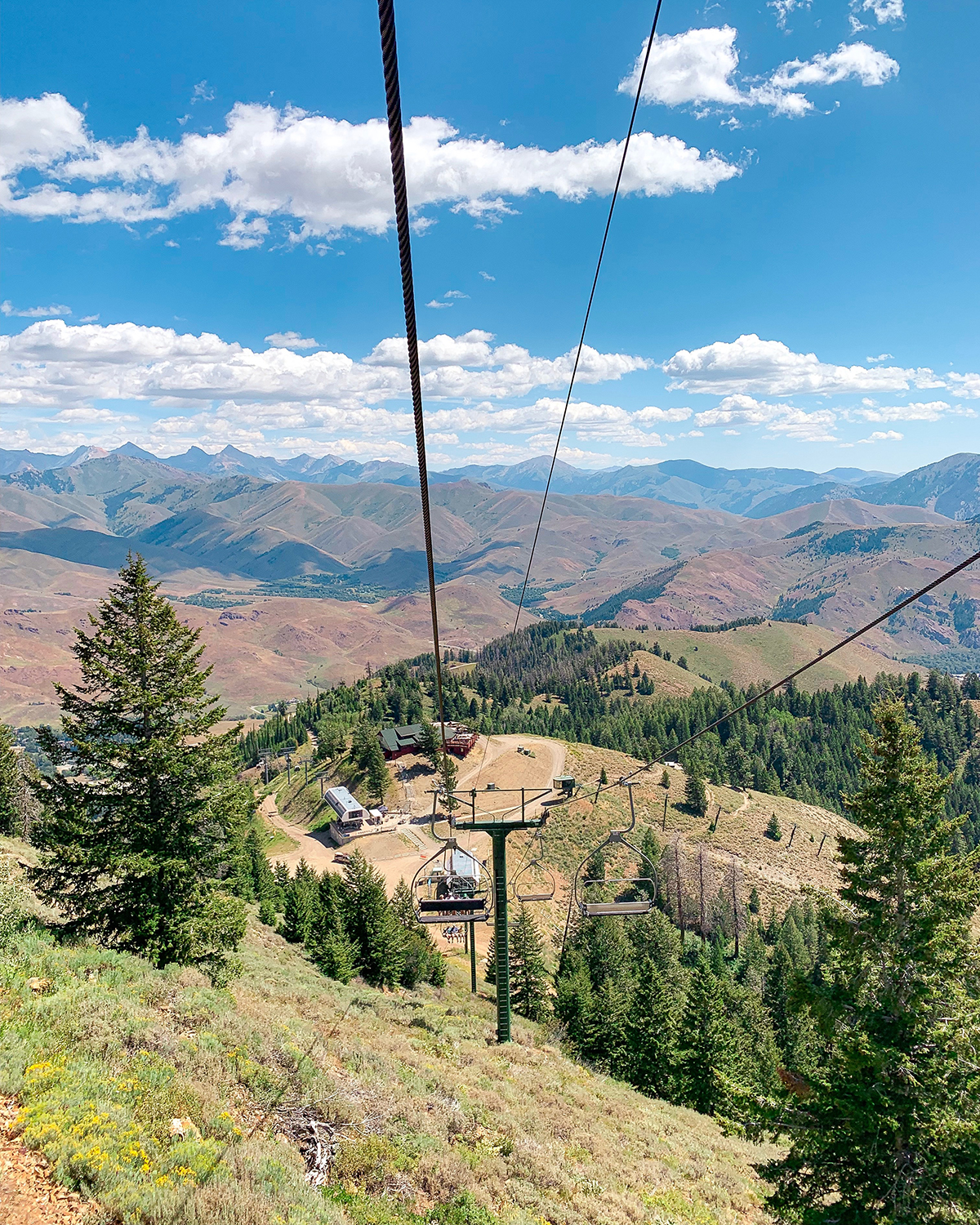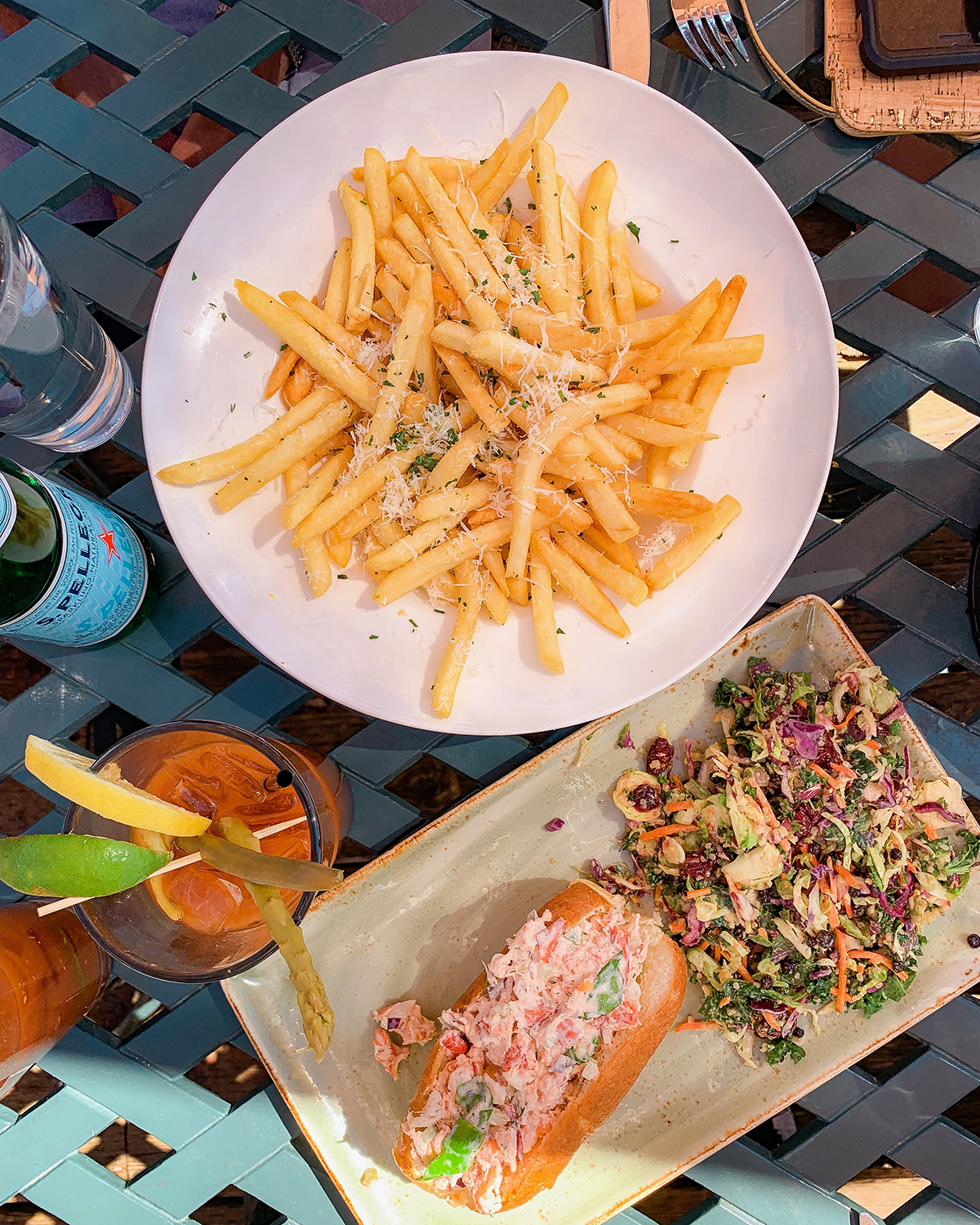 + Duchin Lounge- classy old school bar located in Sun Valley Lodge. Some nights they have live piano and jazz!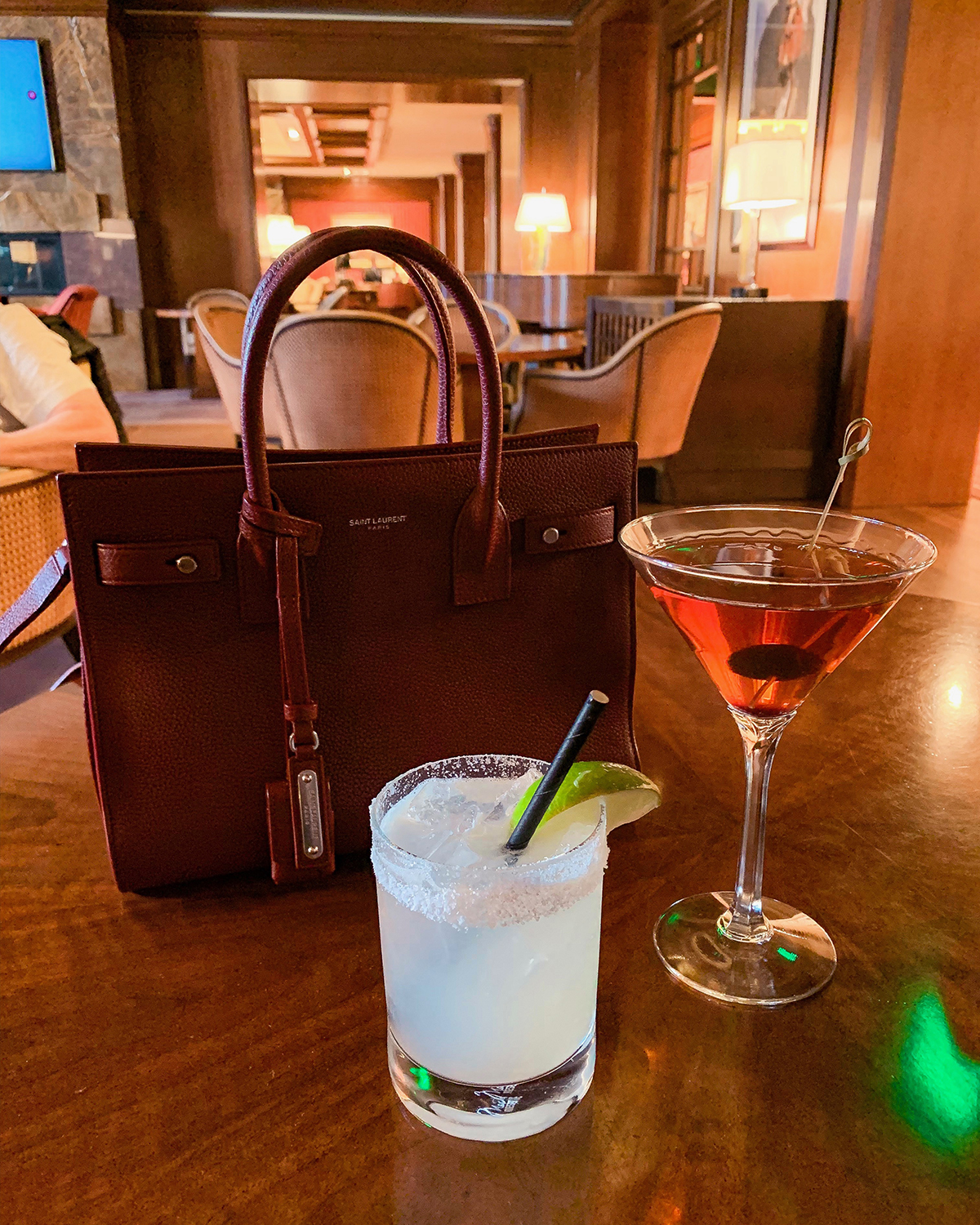 + Cristina's- You have to stop here for lunch! Incredible fresh prepared food with a French twist.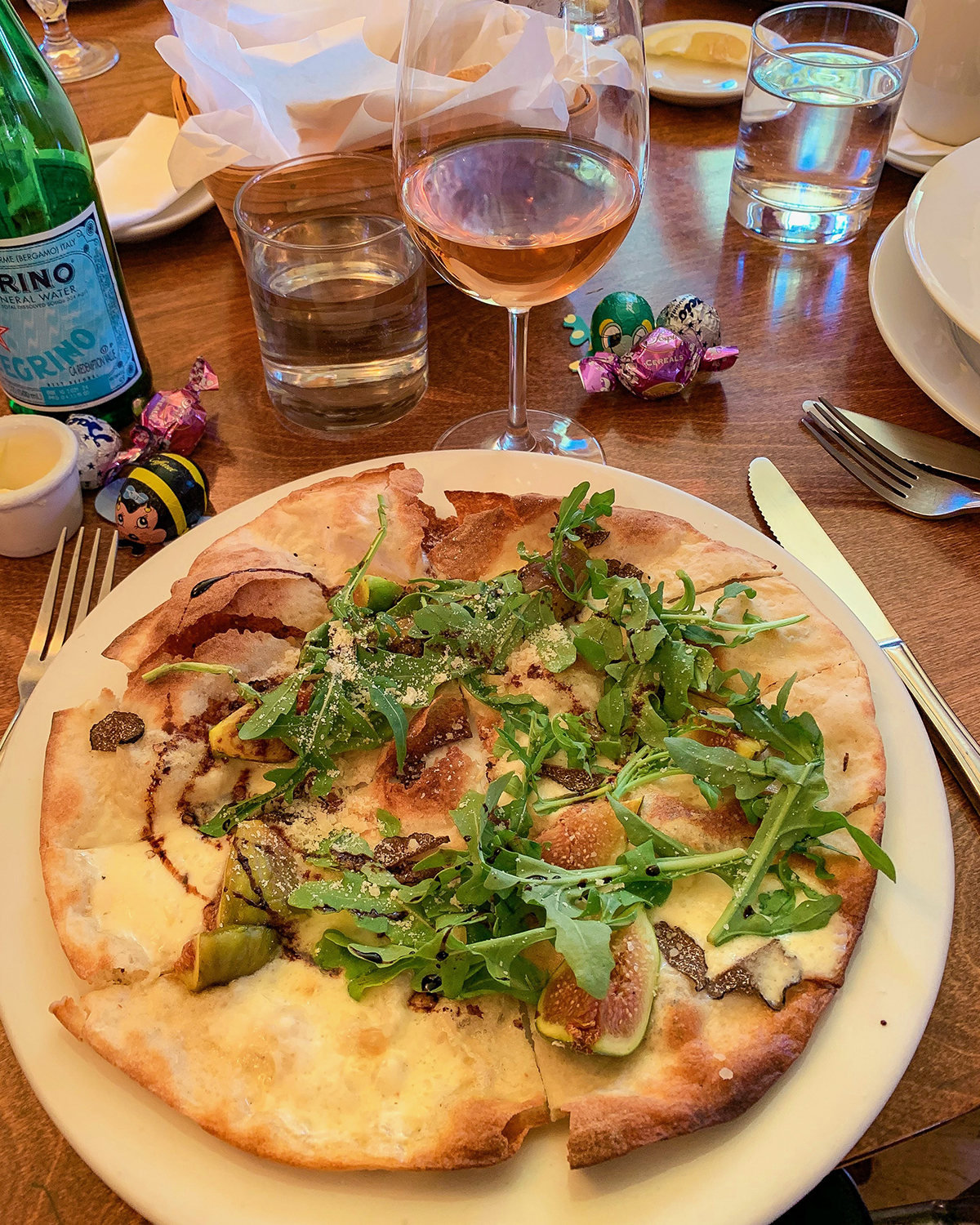 + Michel's Christiania Restaurant- upscale French restaurant in downtown Ketchum. Definitely a place to dine if you're really looking for a special night out! We had an amazing family dinner here.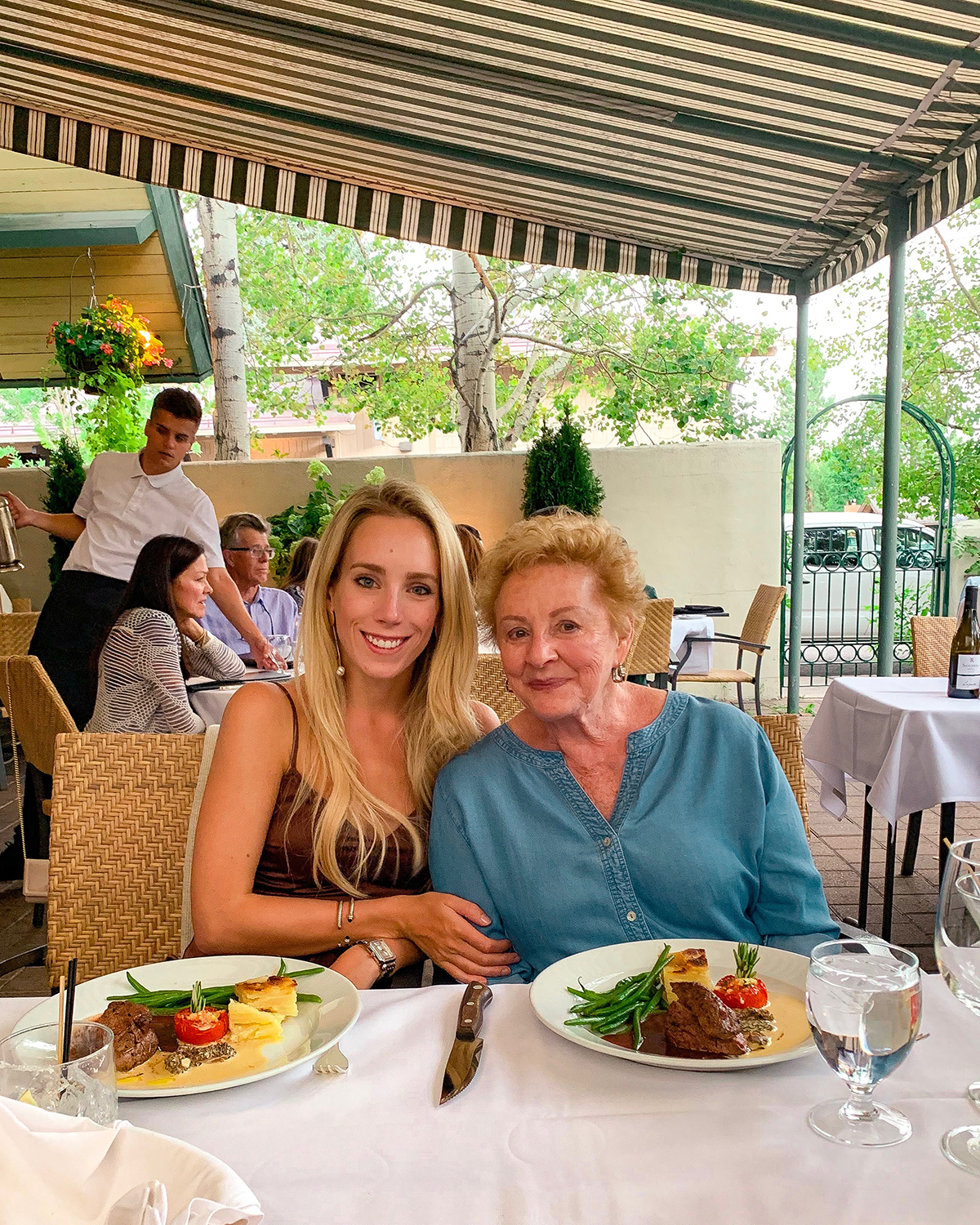 + Grumpy's- local dive bar and burger place. No frills at all but SO delicious!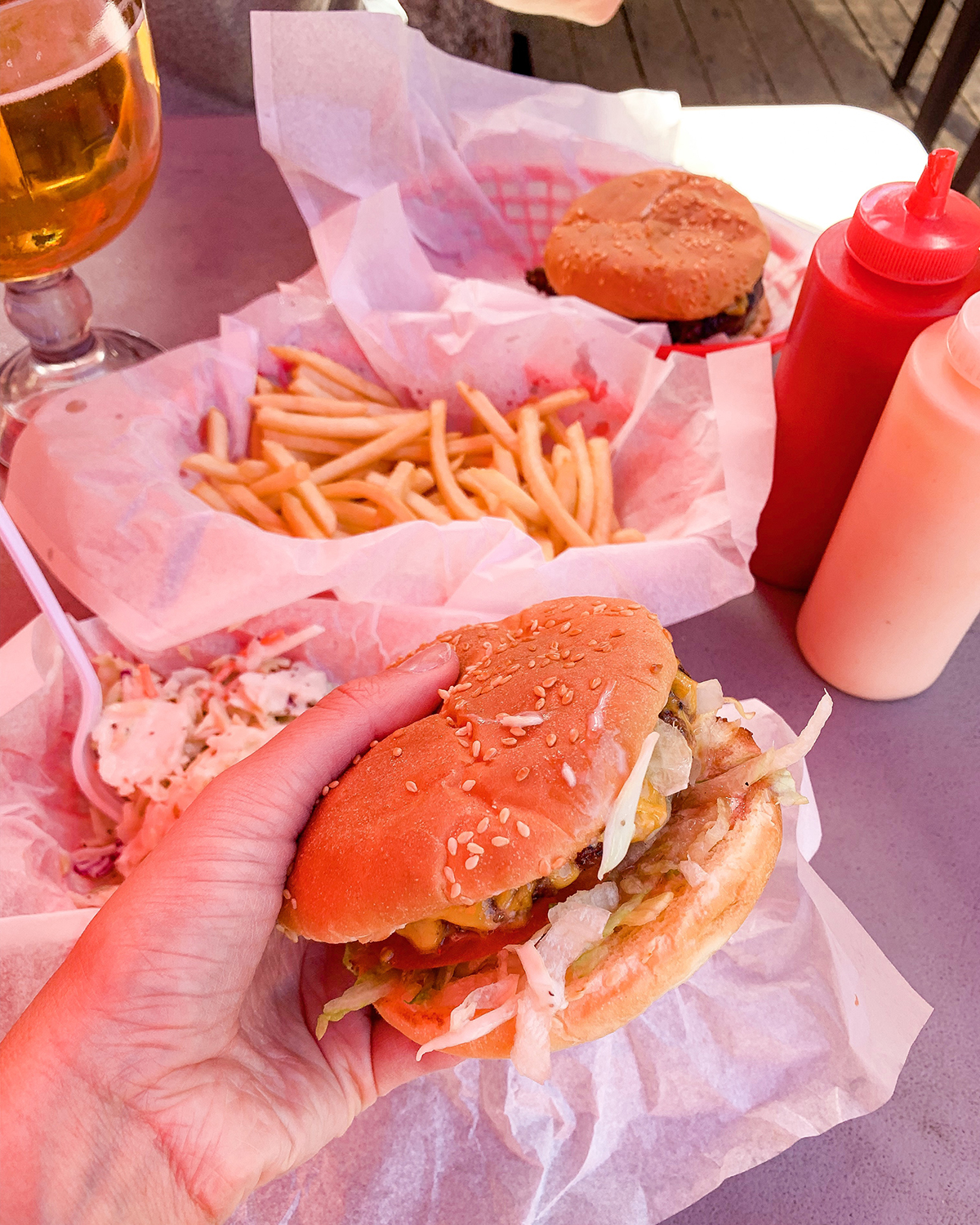 + Sawtooth Brewery- there are lots of great local breweries in town and we loved the vibes at this one!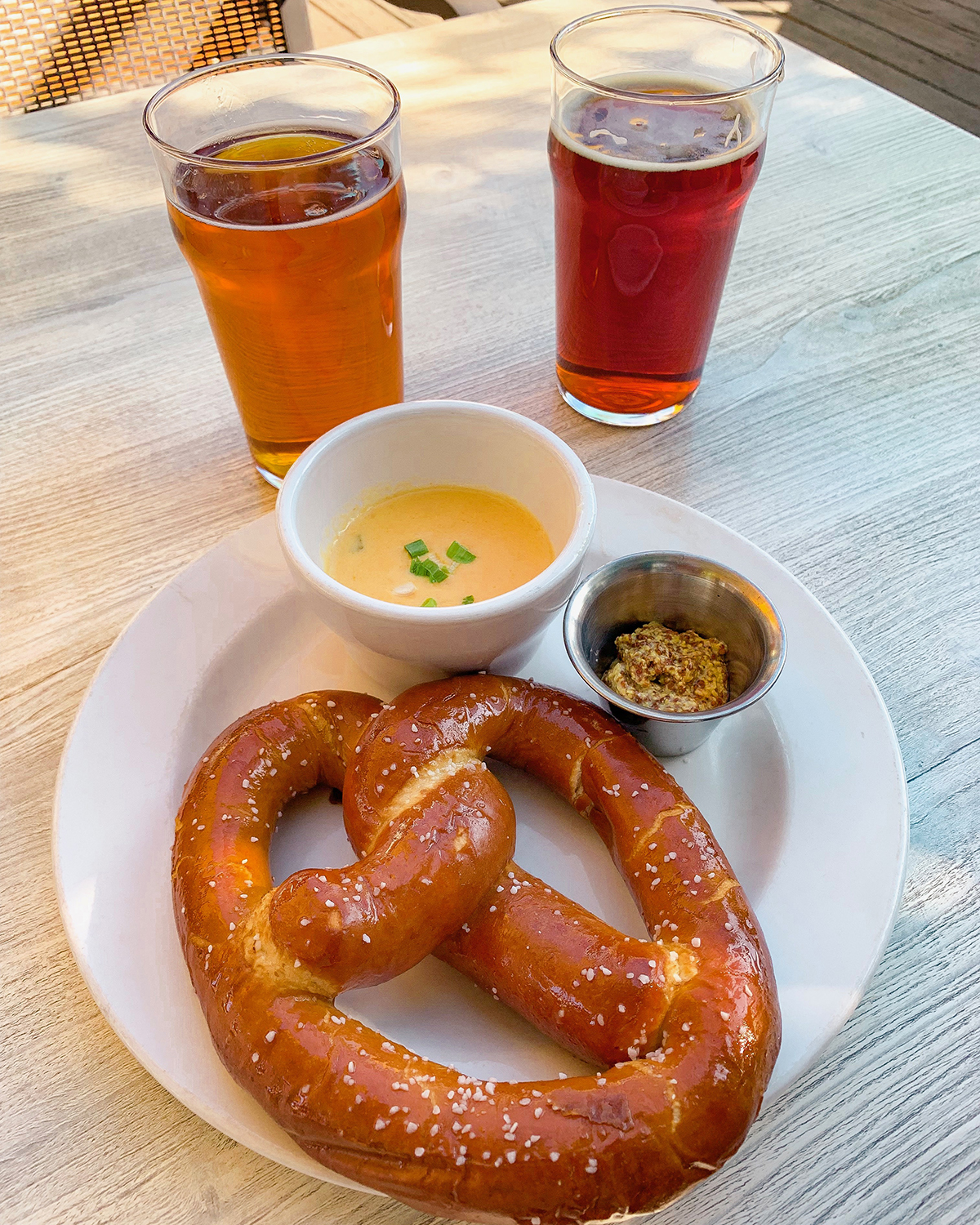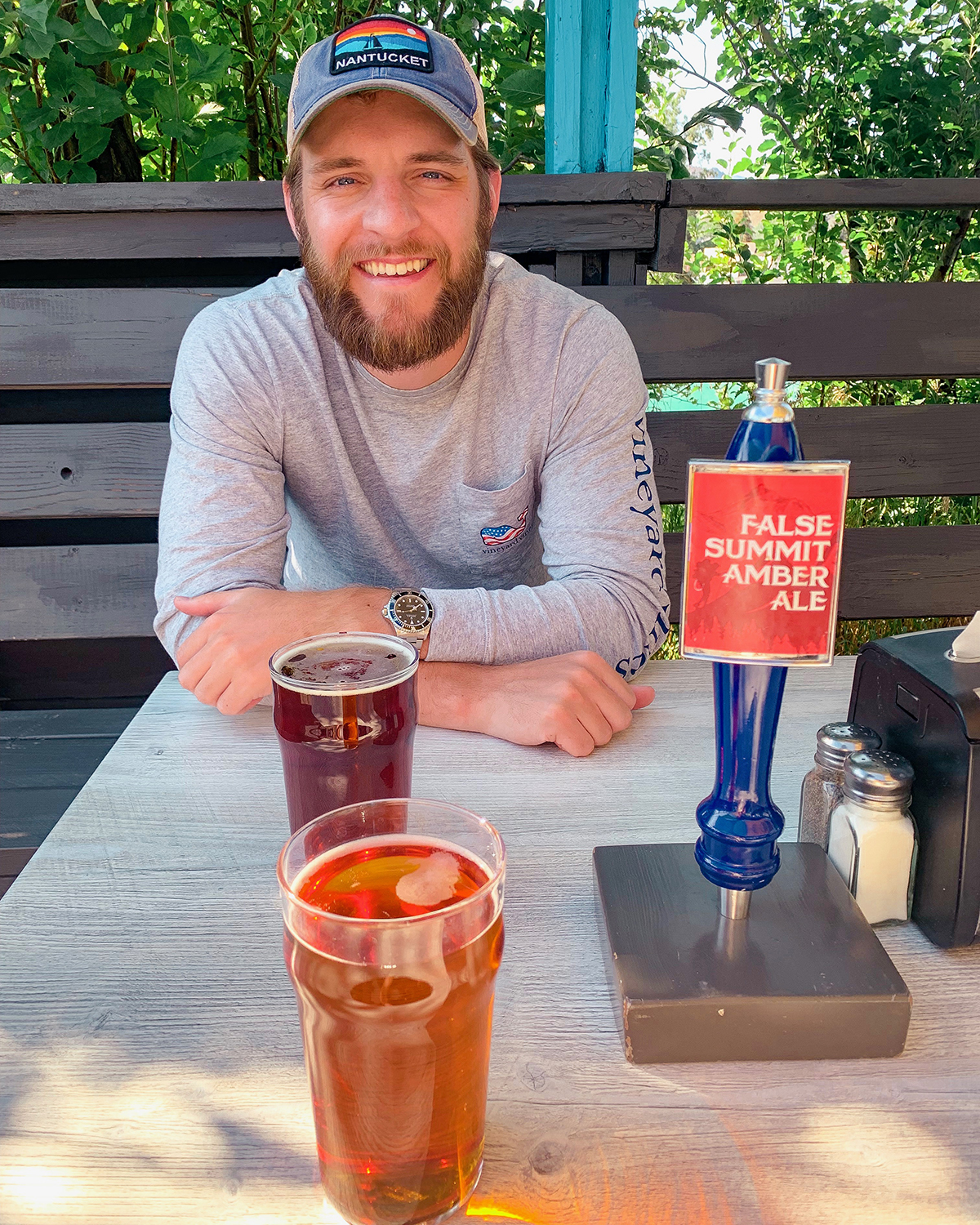 + Boho Lounge- super cool new bar in downtown Ketchum. Loved the Bohemian vibes and decor!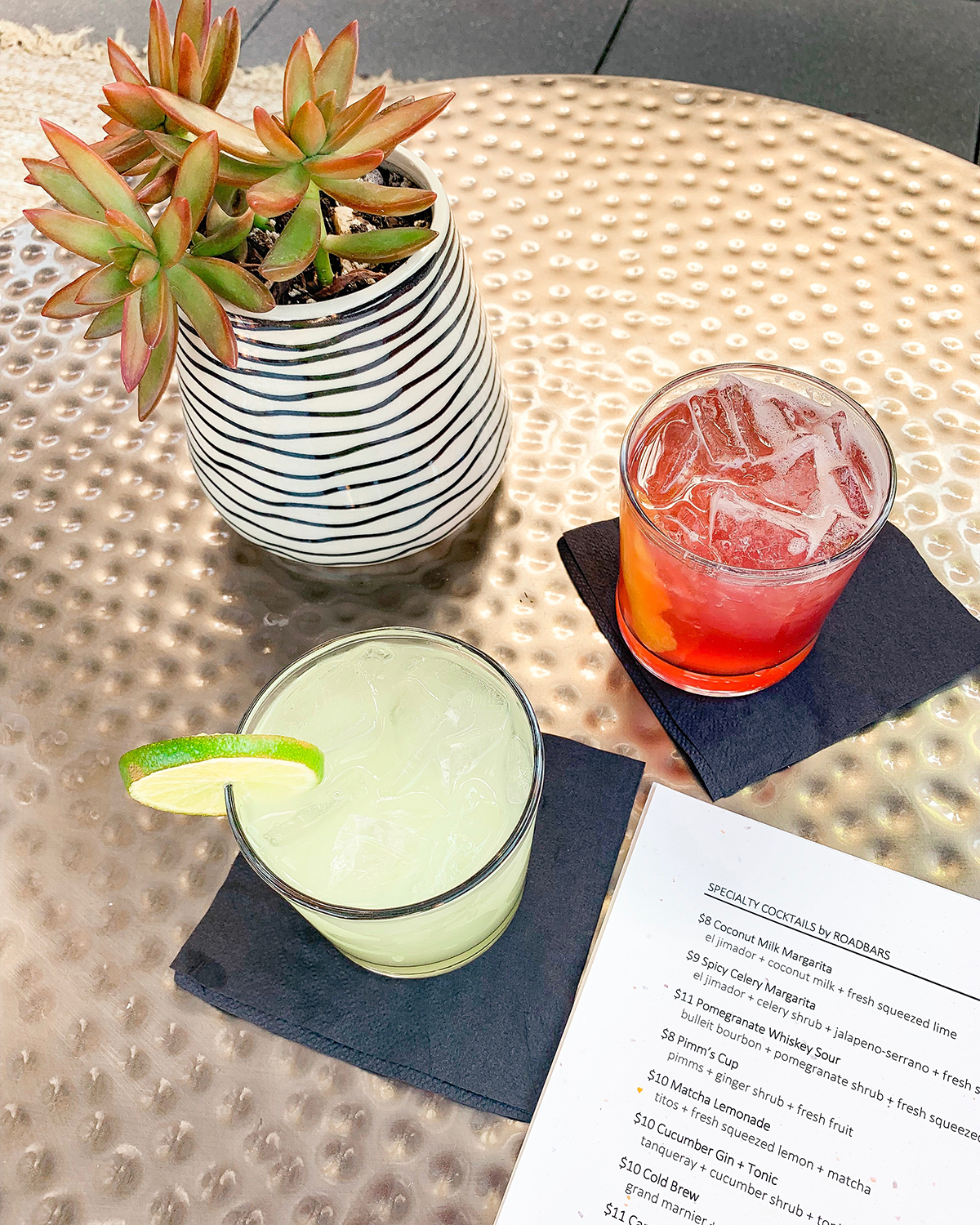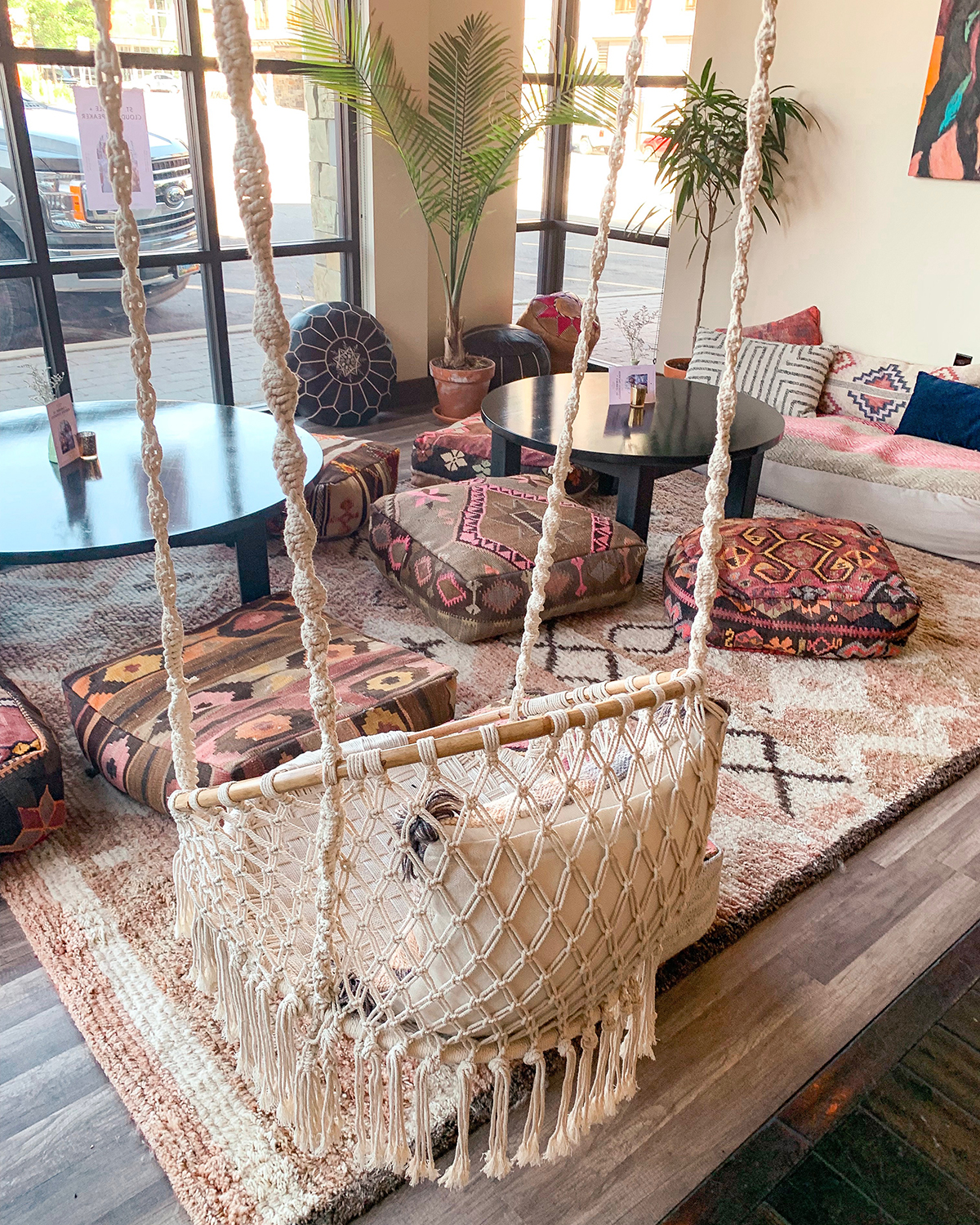 + Bigwood Bread- great spot to stop for a pastry or coffee– we grabbed the best breakfast burritos here before leaving town to road trip to Utah!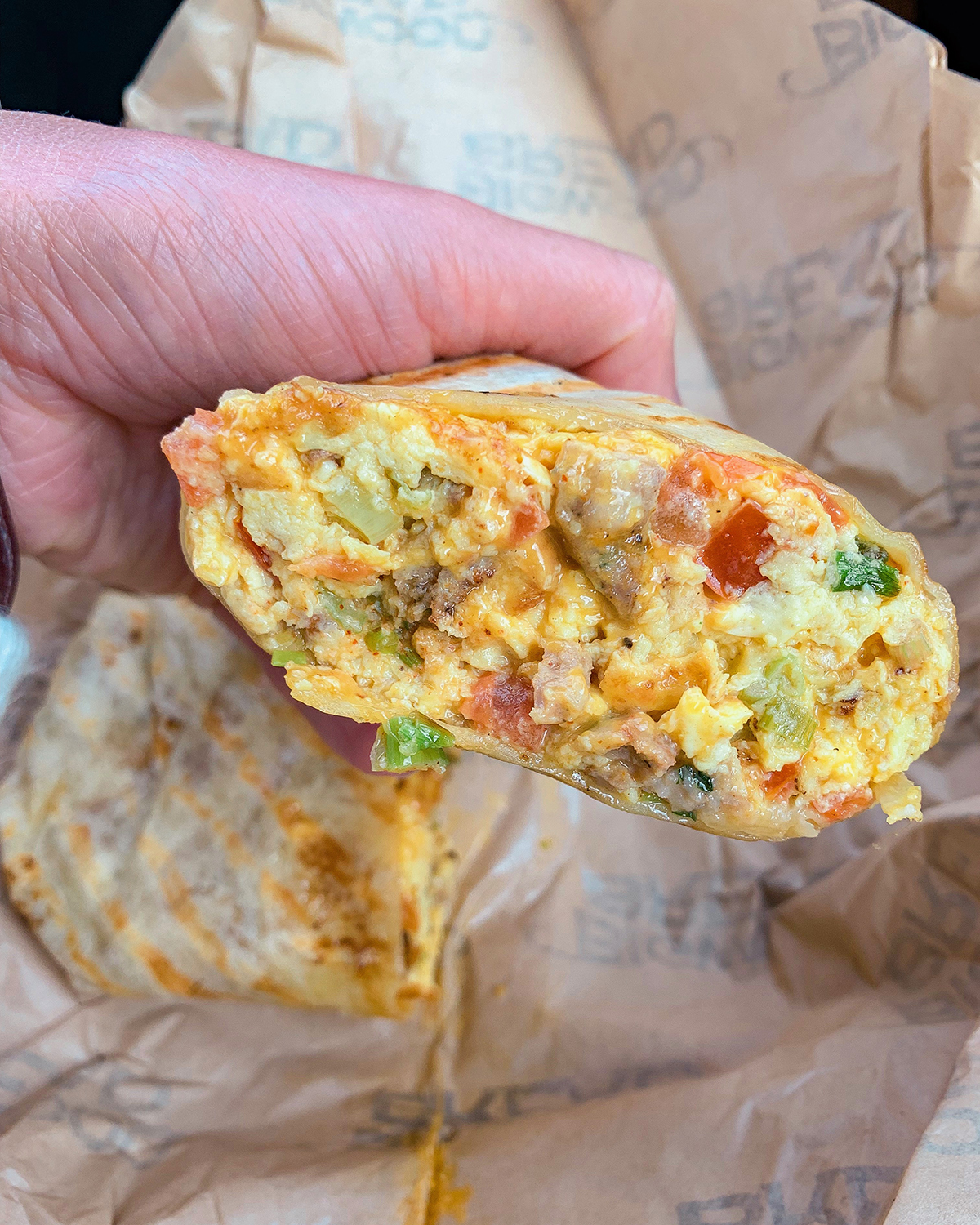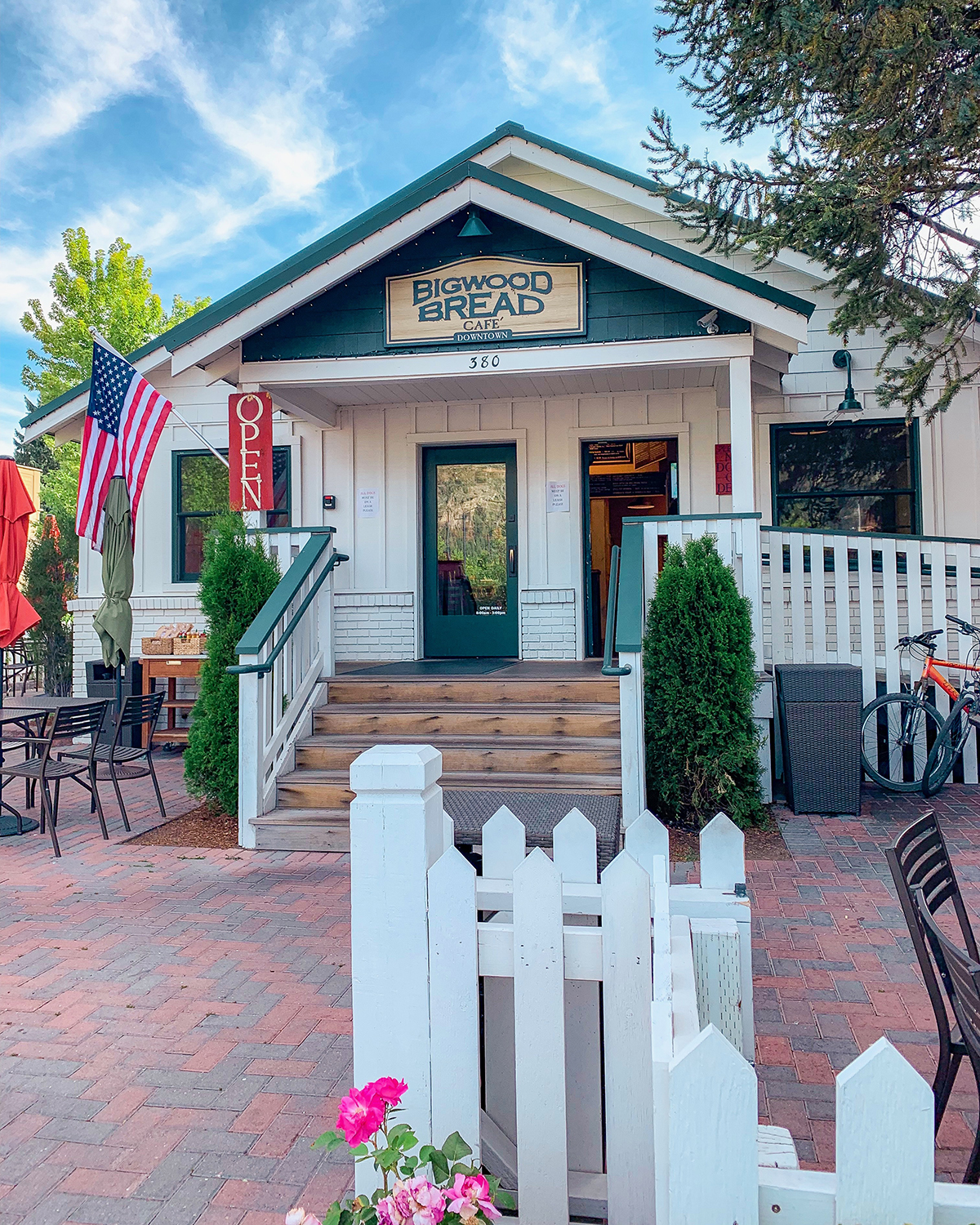 + Bigwood Bar & Grill- had a yummy family dinner here one of our first nights in town. The outdoor patio has an amazing view of the golf course and mountains!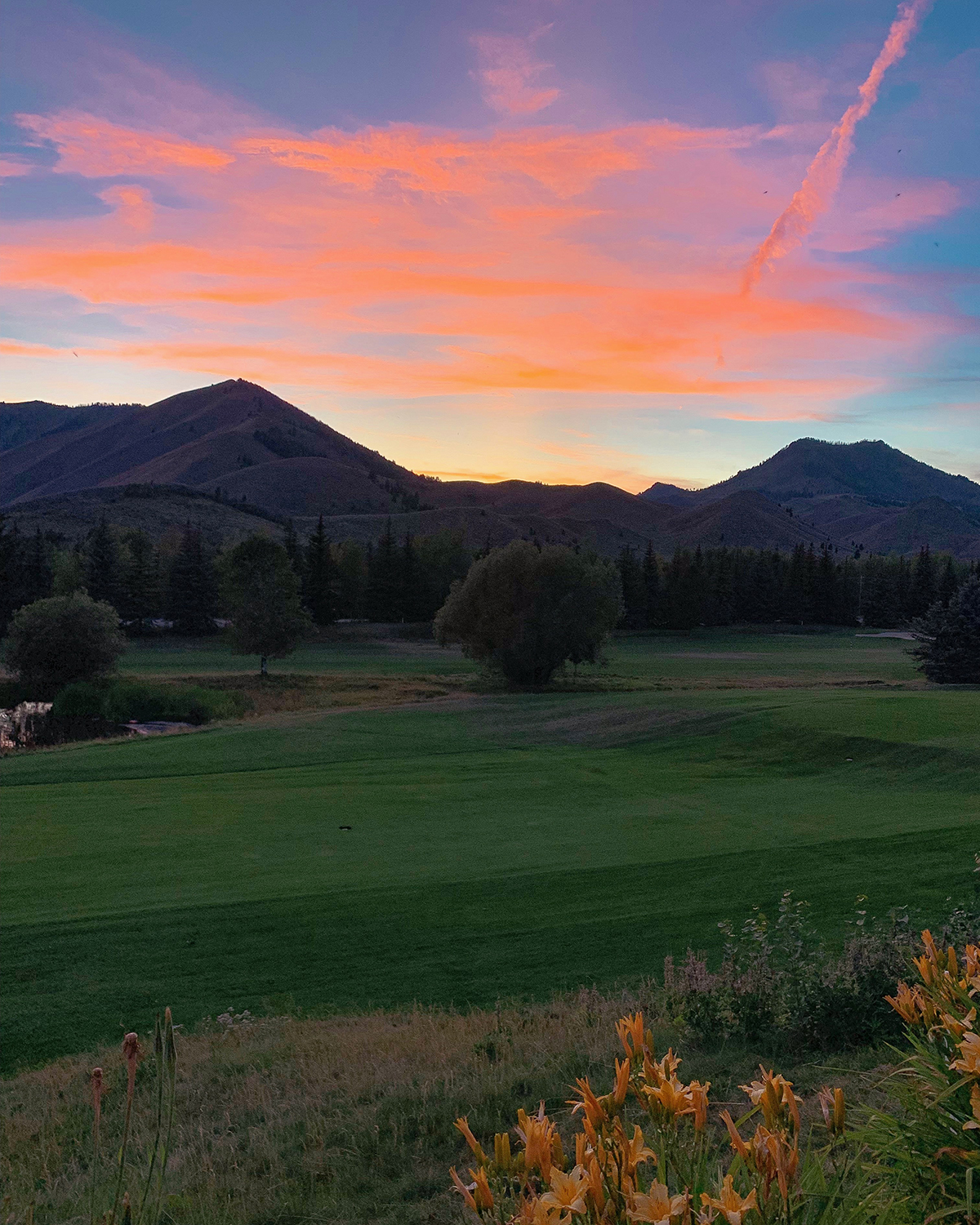 OUTFIT DETAILS // Abercrombie Satin Midi Dress | Saint Laurent Classic Sac Du Jour Tote Bag | Sam Edelman Pumps | Anthropologie Michaela Drop Earrings 
Sun Valley is one of those destinations where there's endless things to do at any time of year. During the winter Sun Valley's mountains and rolling hills are perfect for skiing and snowboarding. In the summer months visitors come to hike, mountain bike, fish and horseback ride. It's really an outdoor paradise and the landscape reminded me so much of Europe! I've honestly never seen such beautiful hillsides and wildflowers.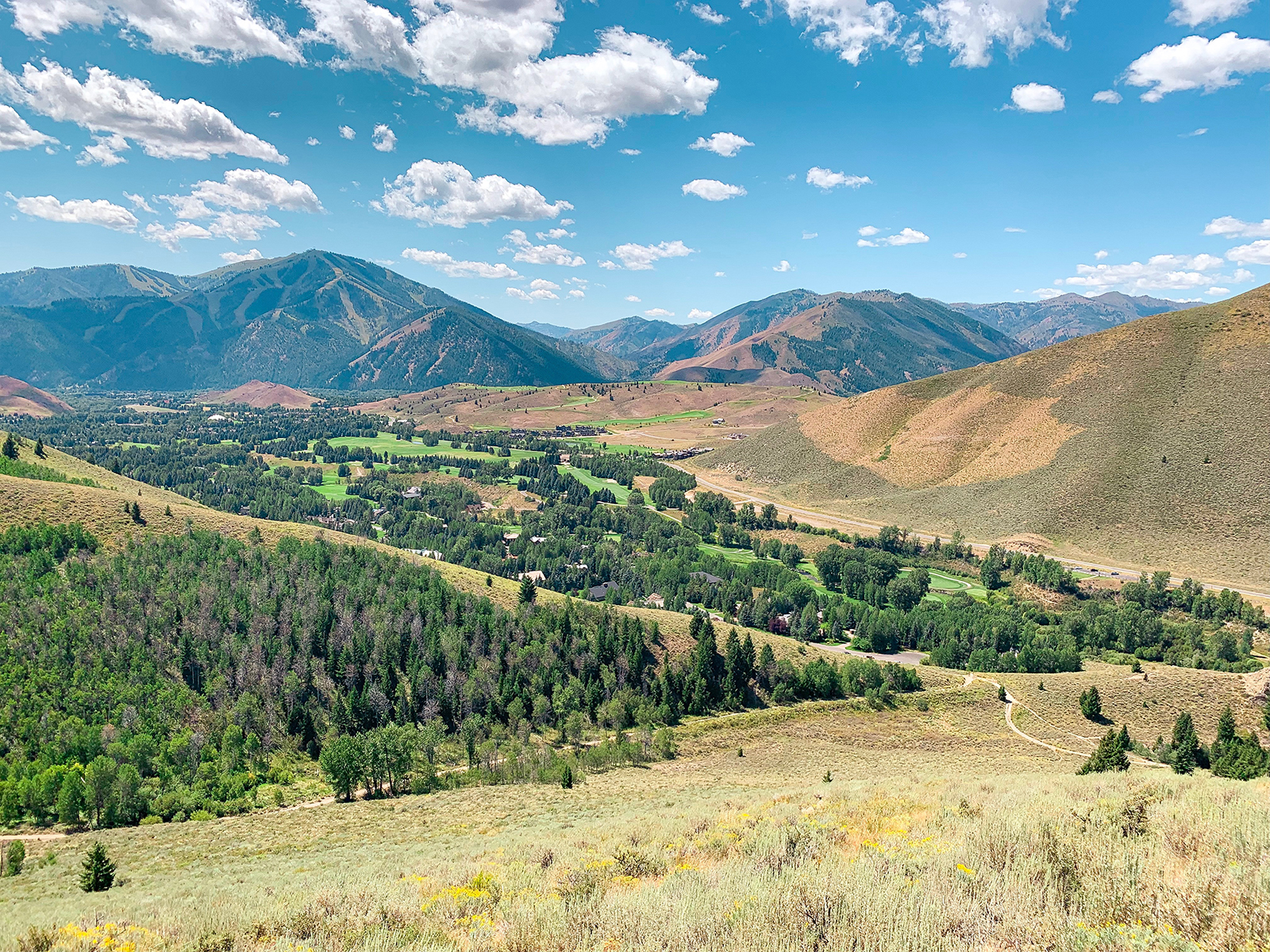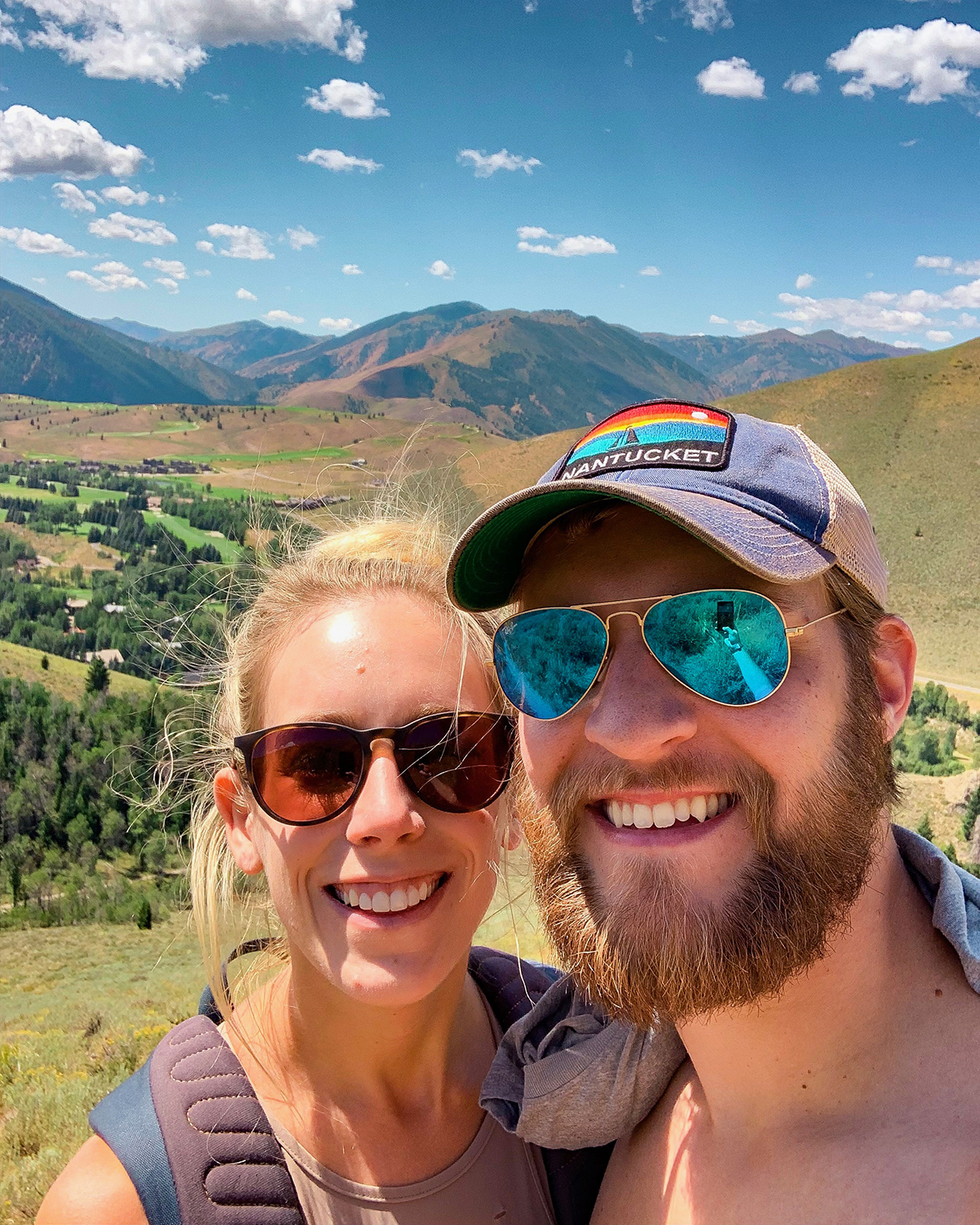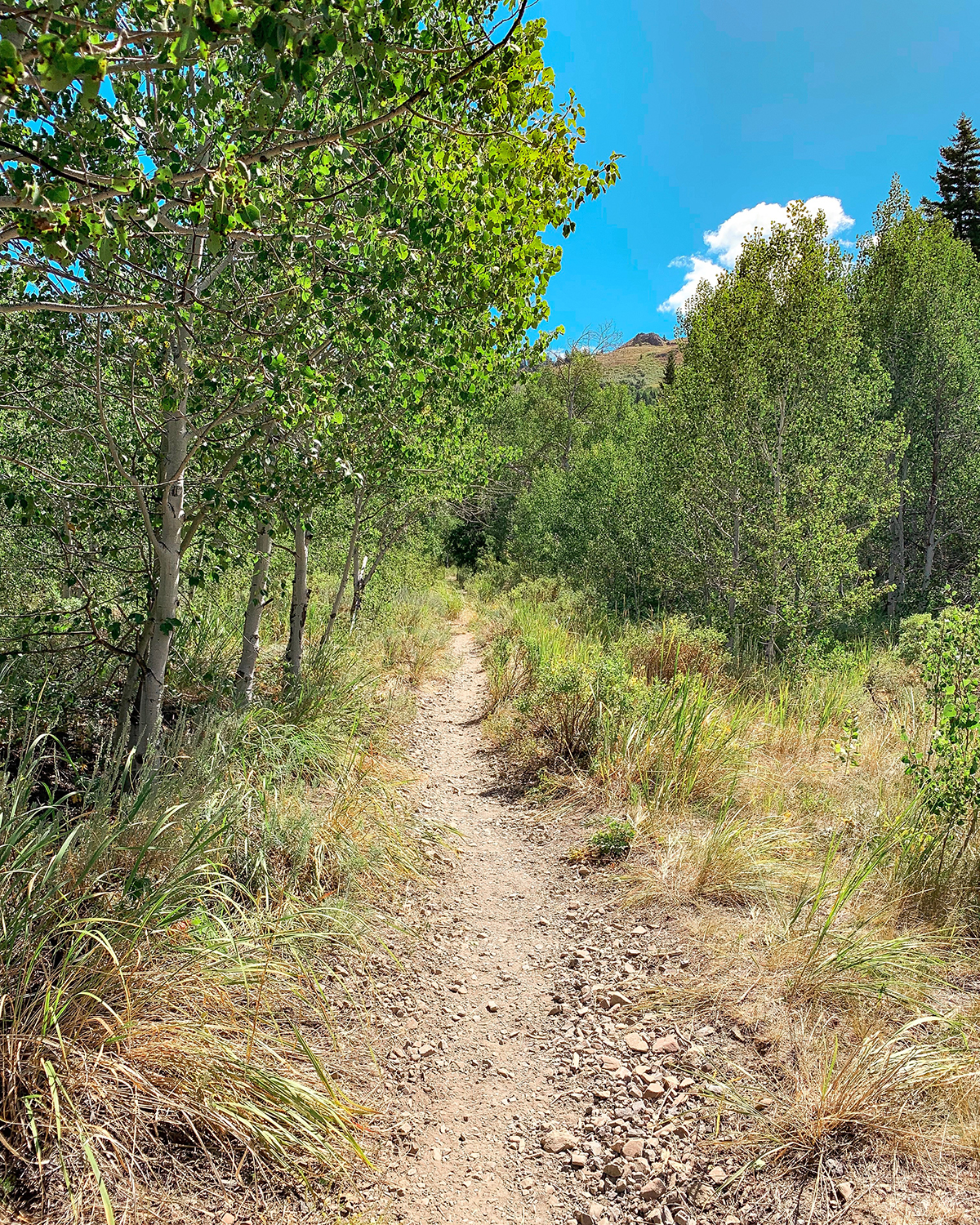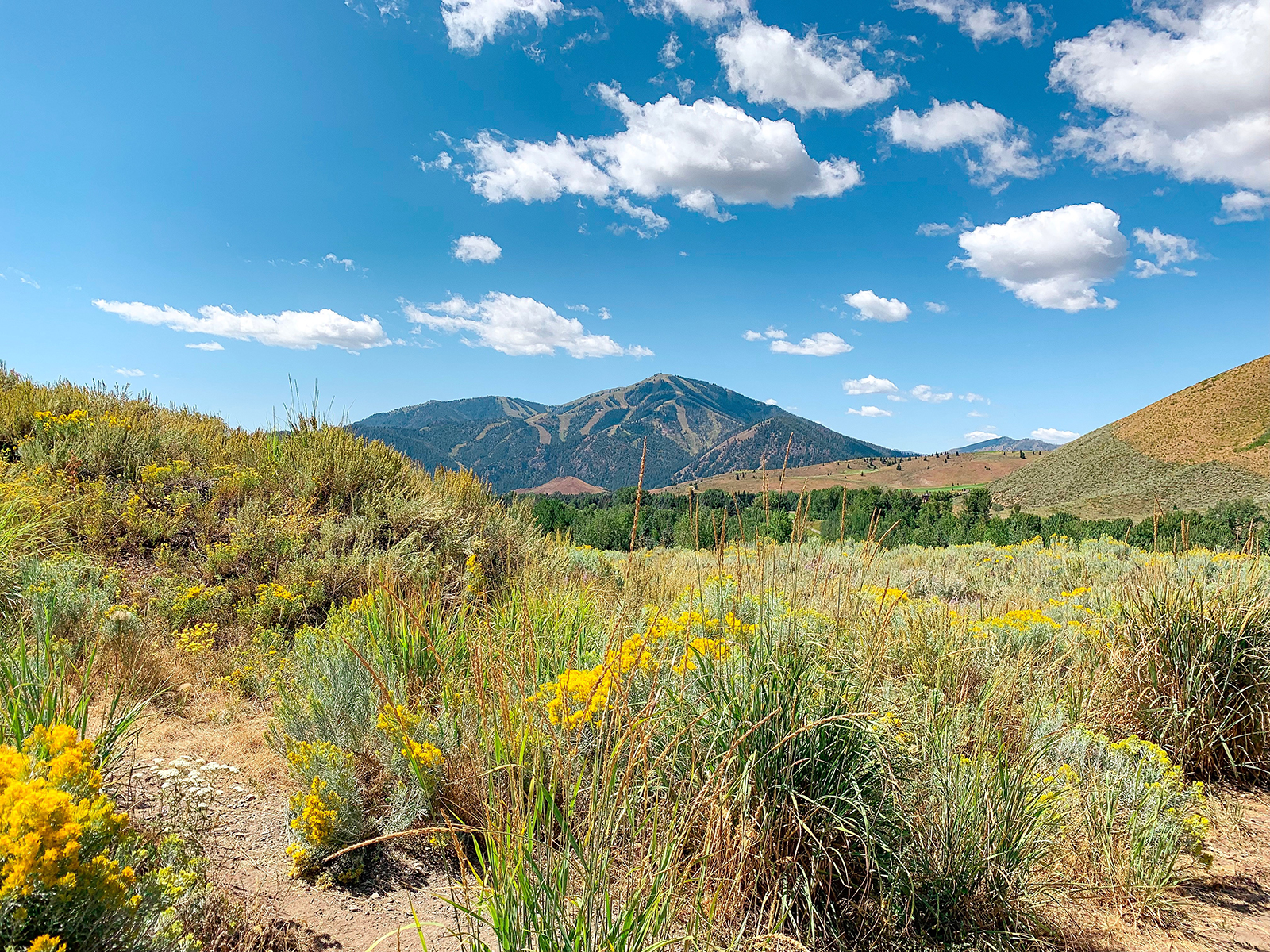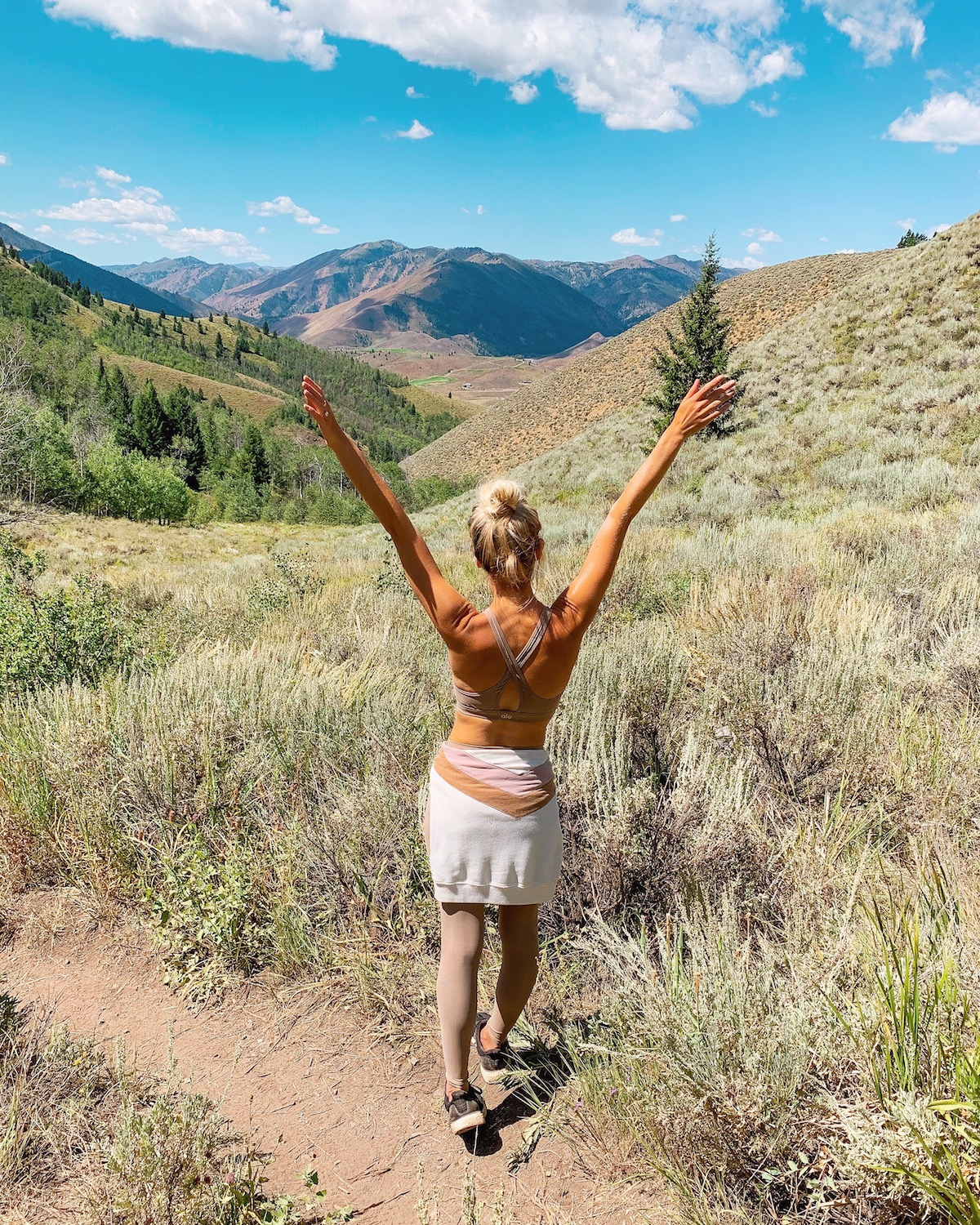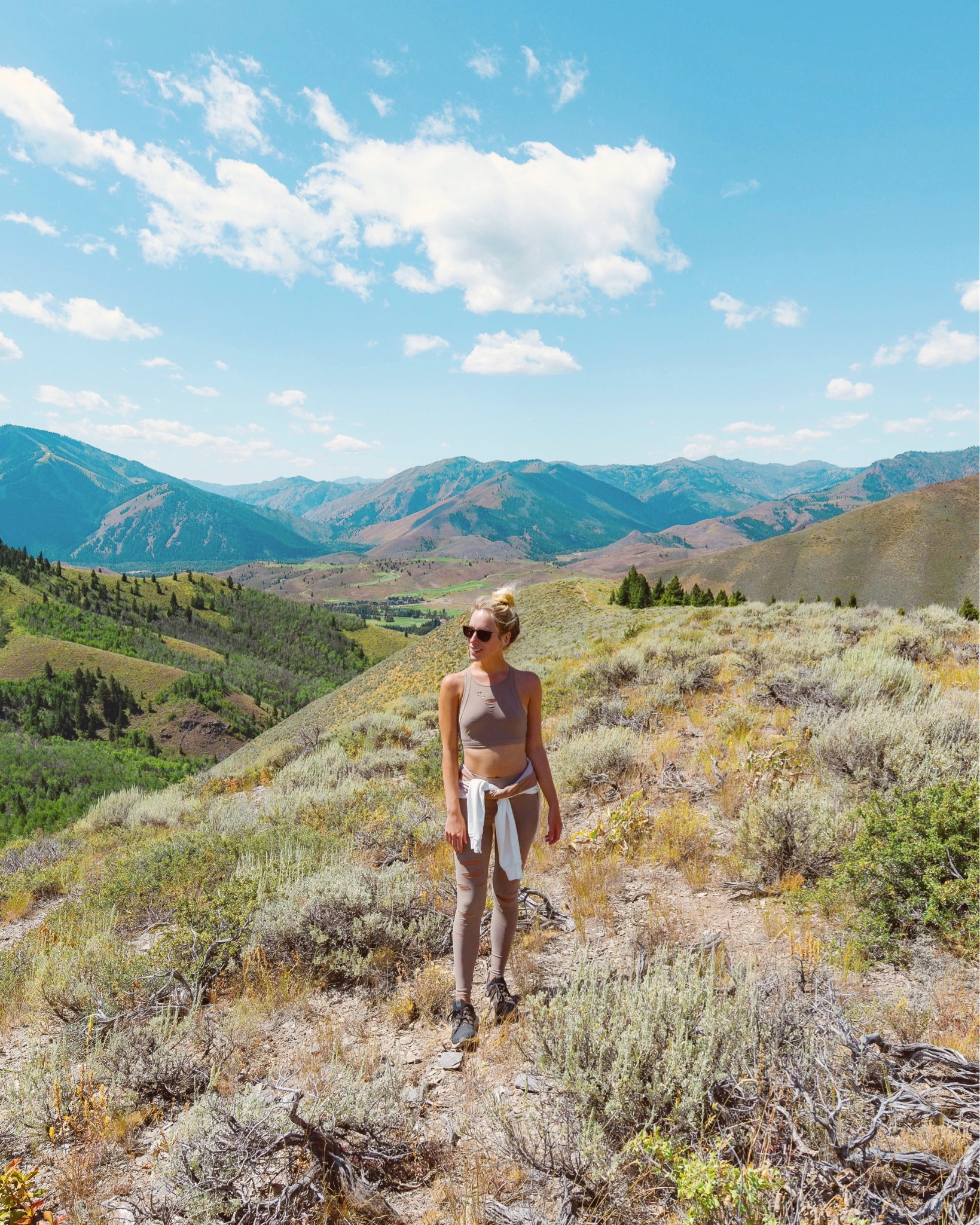 OUTFIT DETAILS // Alo Yoga Sports Bra & Leggings | Abercrombie Crew Sweatshirt | Adidas UltraBoost Running Shoes
My family coordinated nearly all of our activities and excursions through the concierge at Sun Valley Lodge. They were able to set up an hour-long trail ride on horseback for us (the lodge has its own stable on site) and give us info on nearby hikes. Nick and I went off on our own one afternoon and did a four hour hike up to the top of Proctor Mountain. The entire climb was GORGEOUS. I honestly felt like I was in a movie! I would say it was moderate to hard climb, but it's definitely do-able if you're active and accustomed to a lot walking. We had the best time!
WHAT TO DO
+ Hiking
+ Horseback Riding
+ Fishing
+ Mountain Biking
+ Explore Downtown Ketchum
+ Skiing & Snowboarding (in the winter)
+ Skeet Shooting
+ Parasailing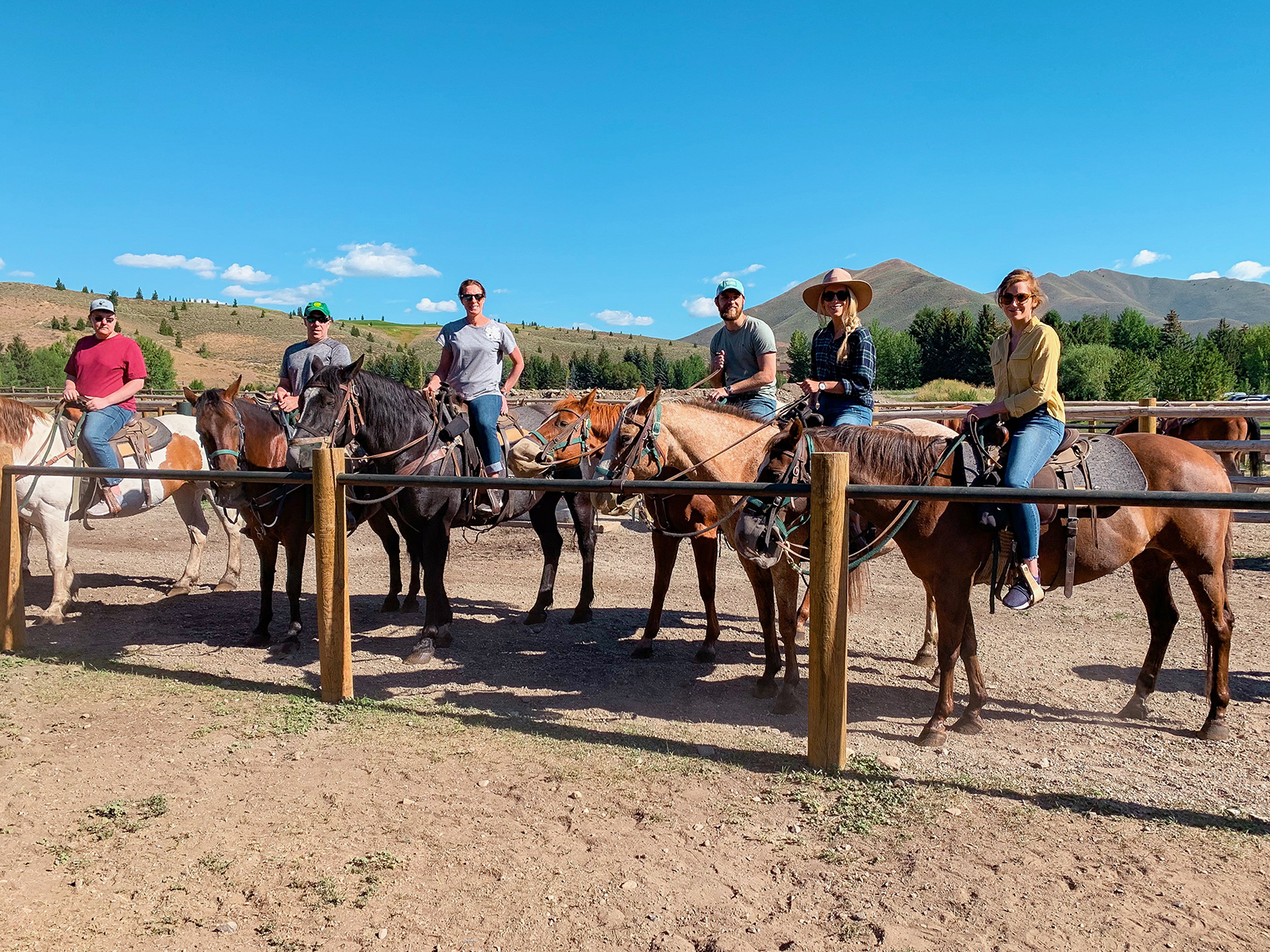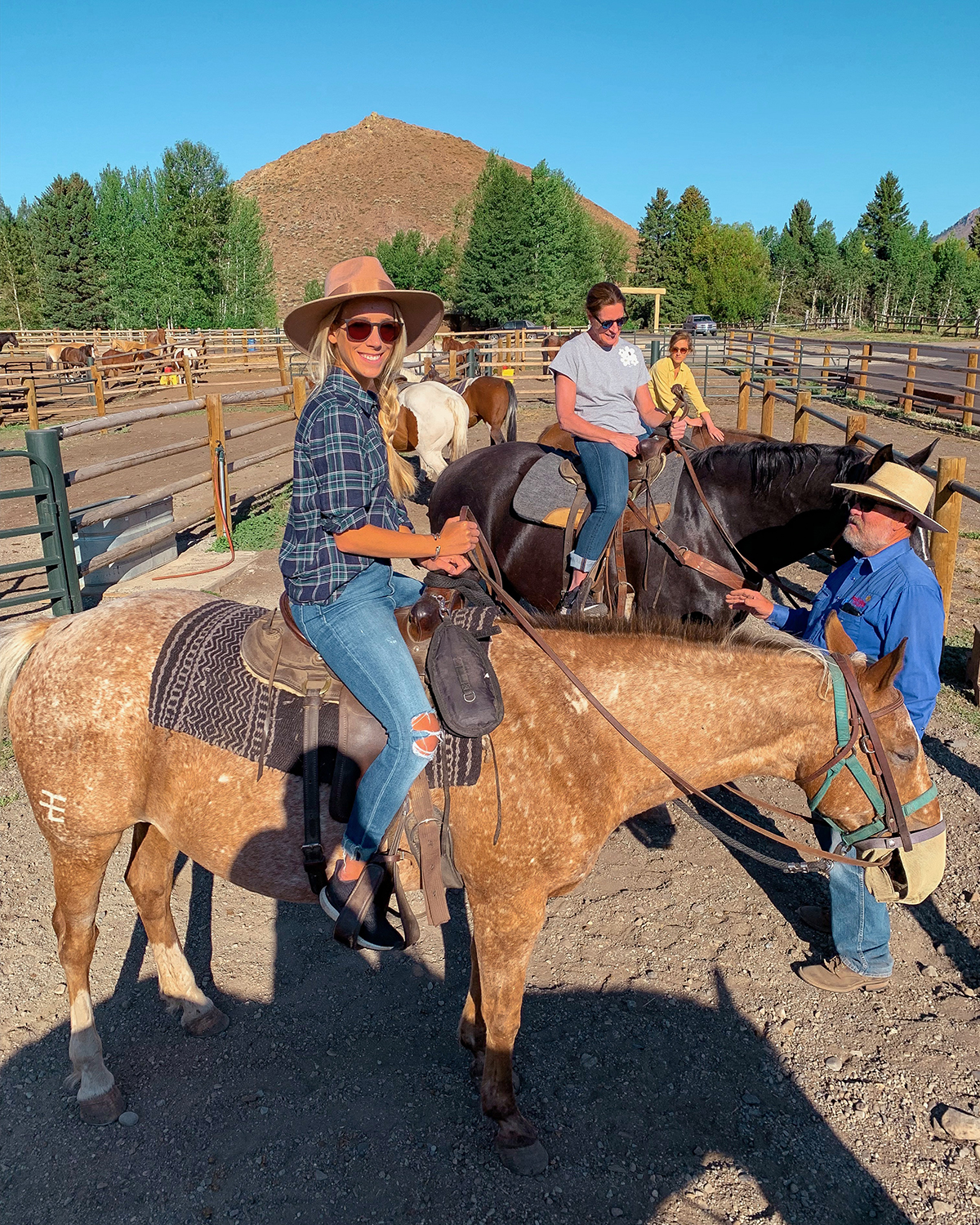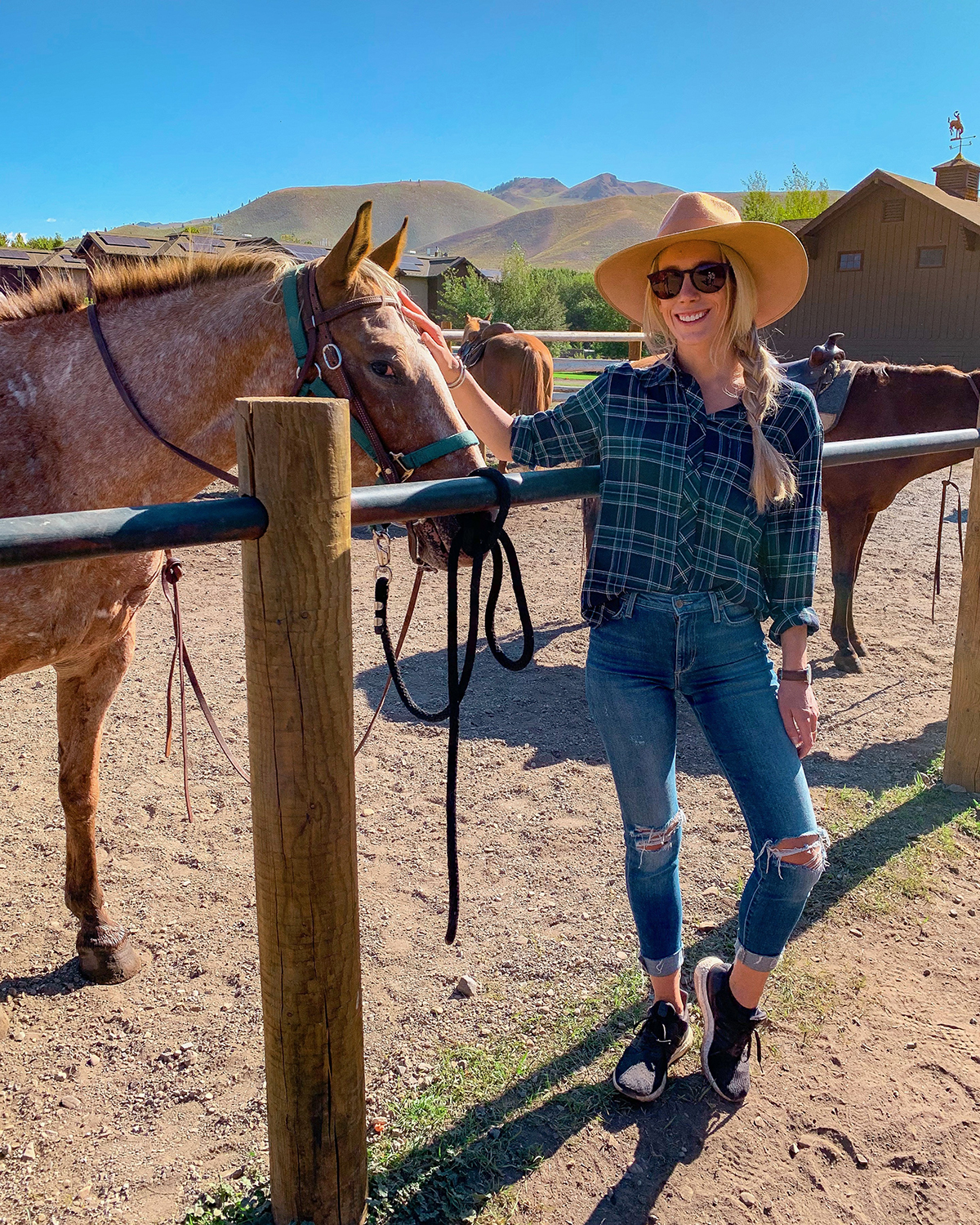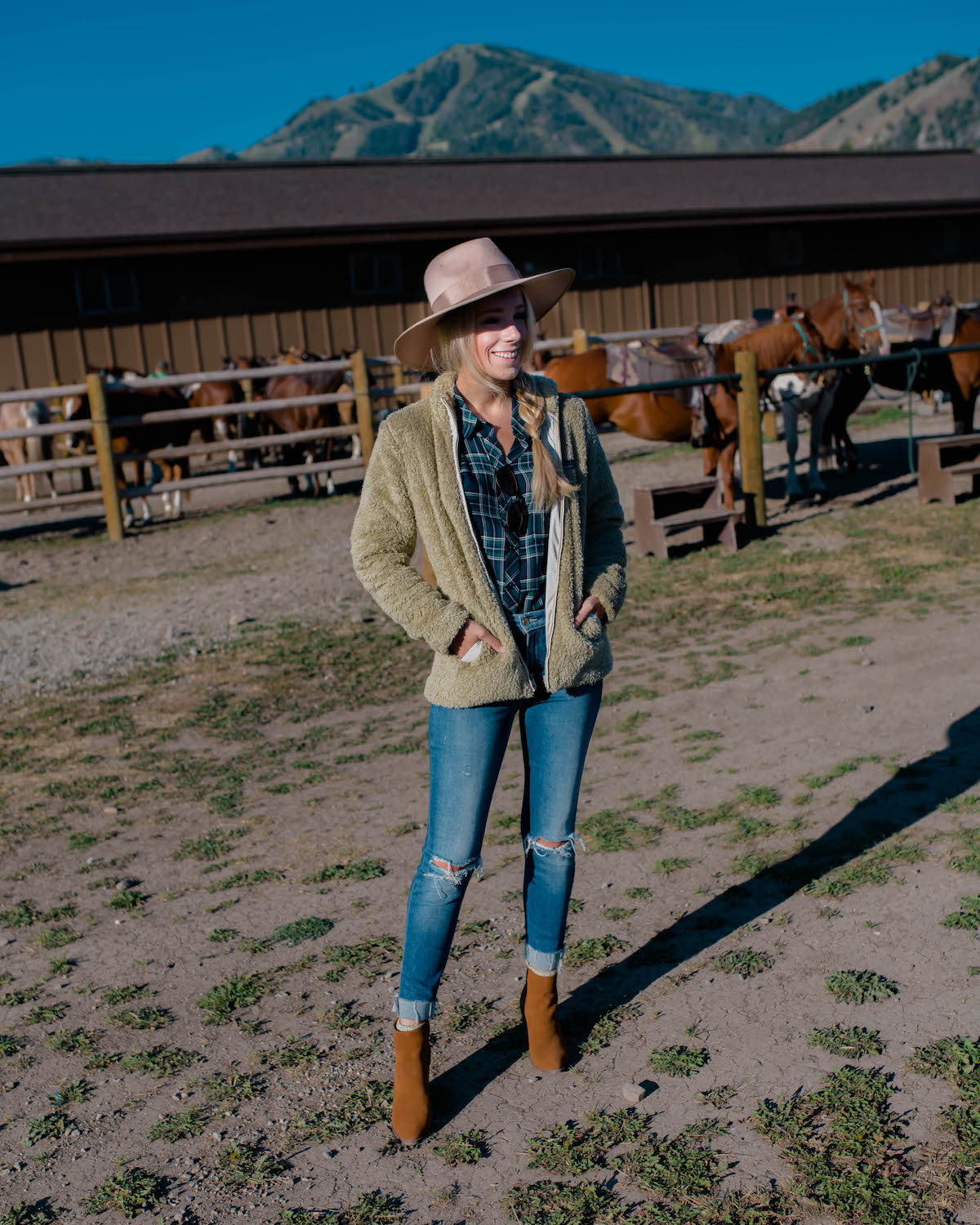 OUTFIT DETAILS // Plaid Boyfriend Shirt | Patagonia Fleece Jacket | Similar Skinny Jeans | Booties | Fedora Hat
If you're not the outdoorsy-type there's still lots you can do in Sun Valley! Just ten minutes down the road is nearby Ketchum, which is home to most of the area's bars, restaurants and shops. It's a really cute area for walking around! If you stay at Sun Valley Lodge there are multiple pools for lounging and an incredible spa.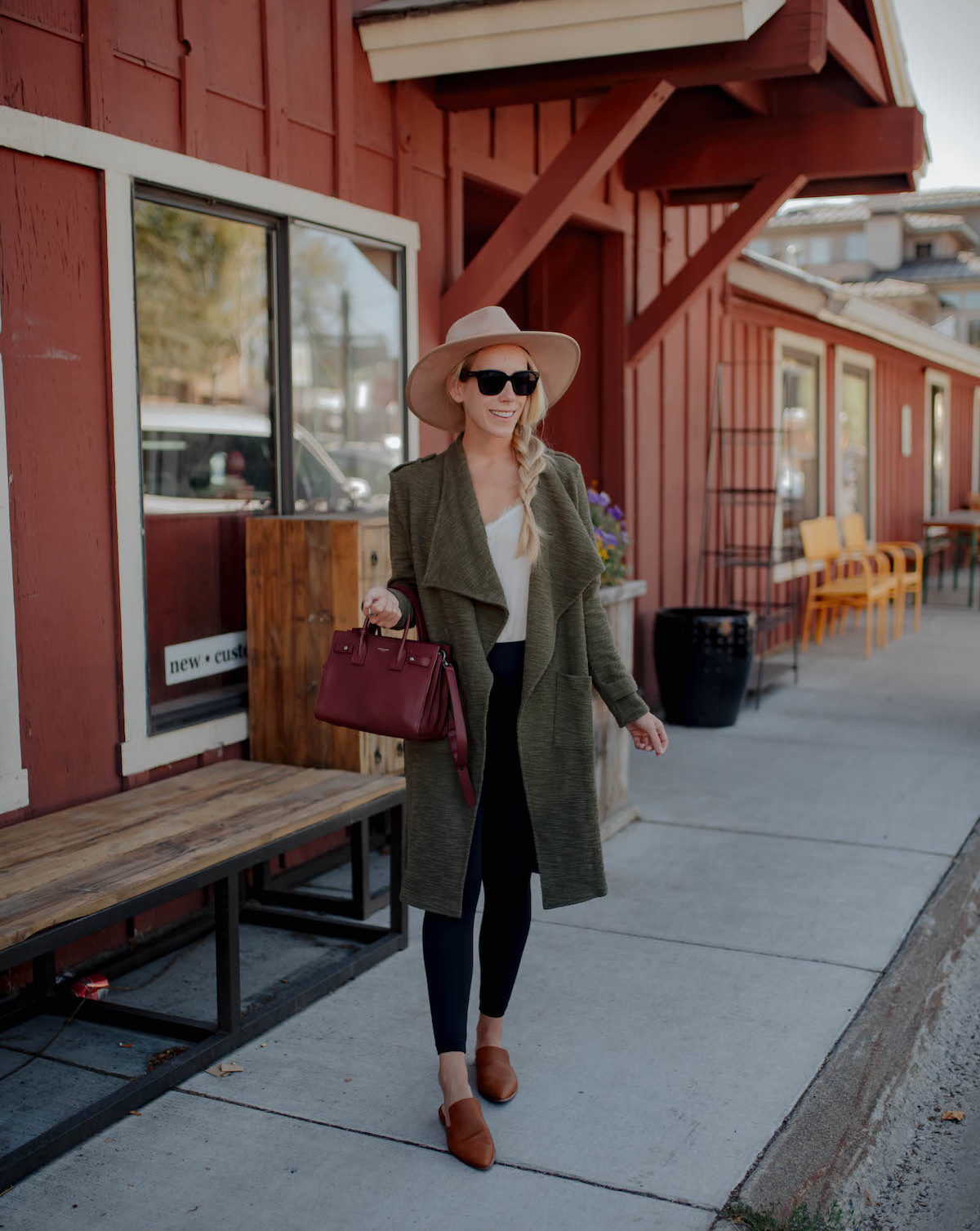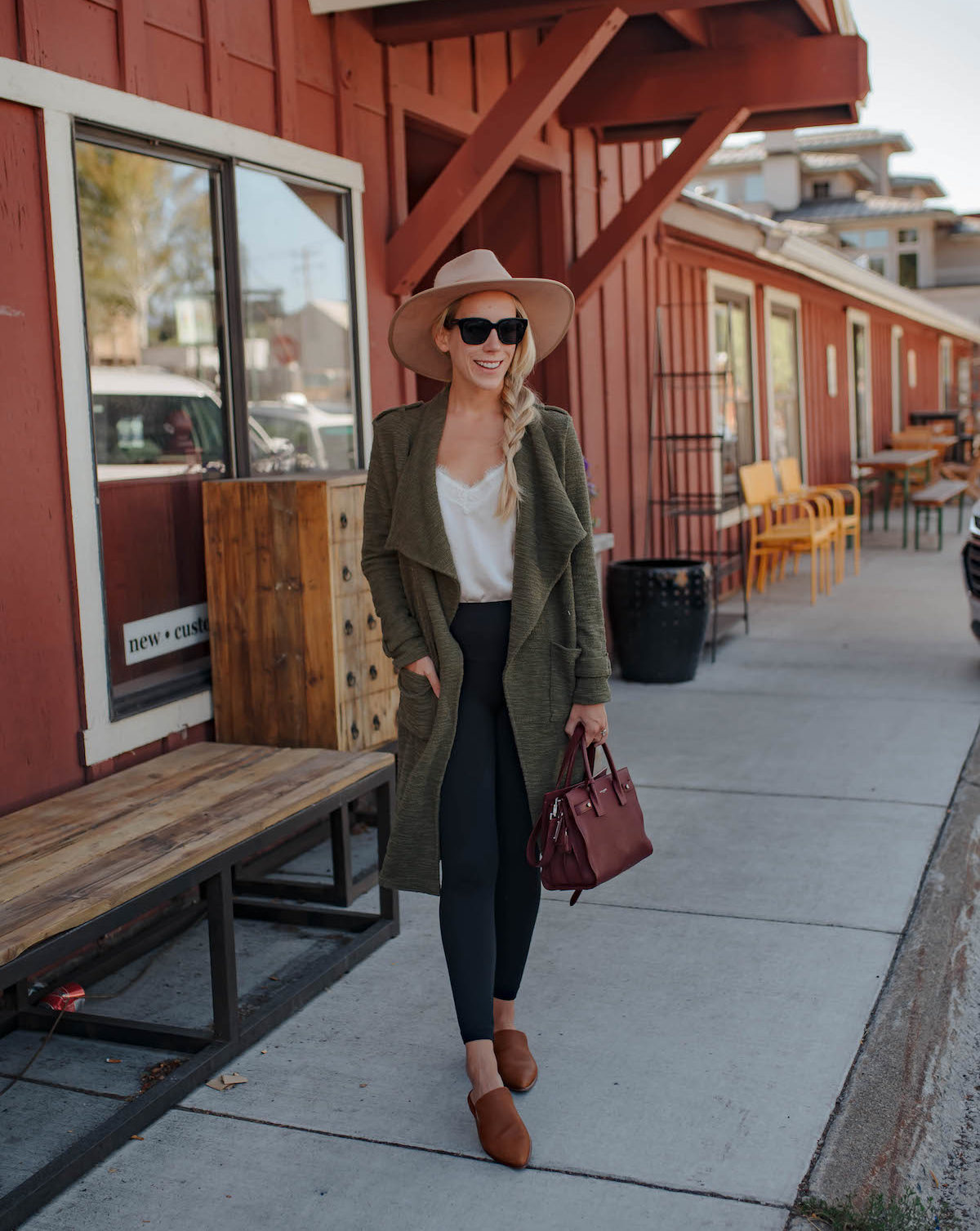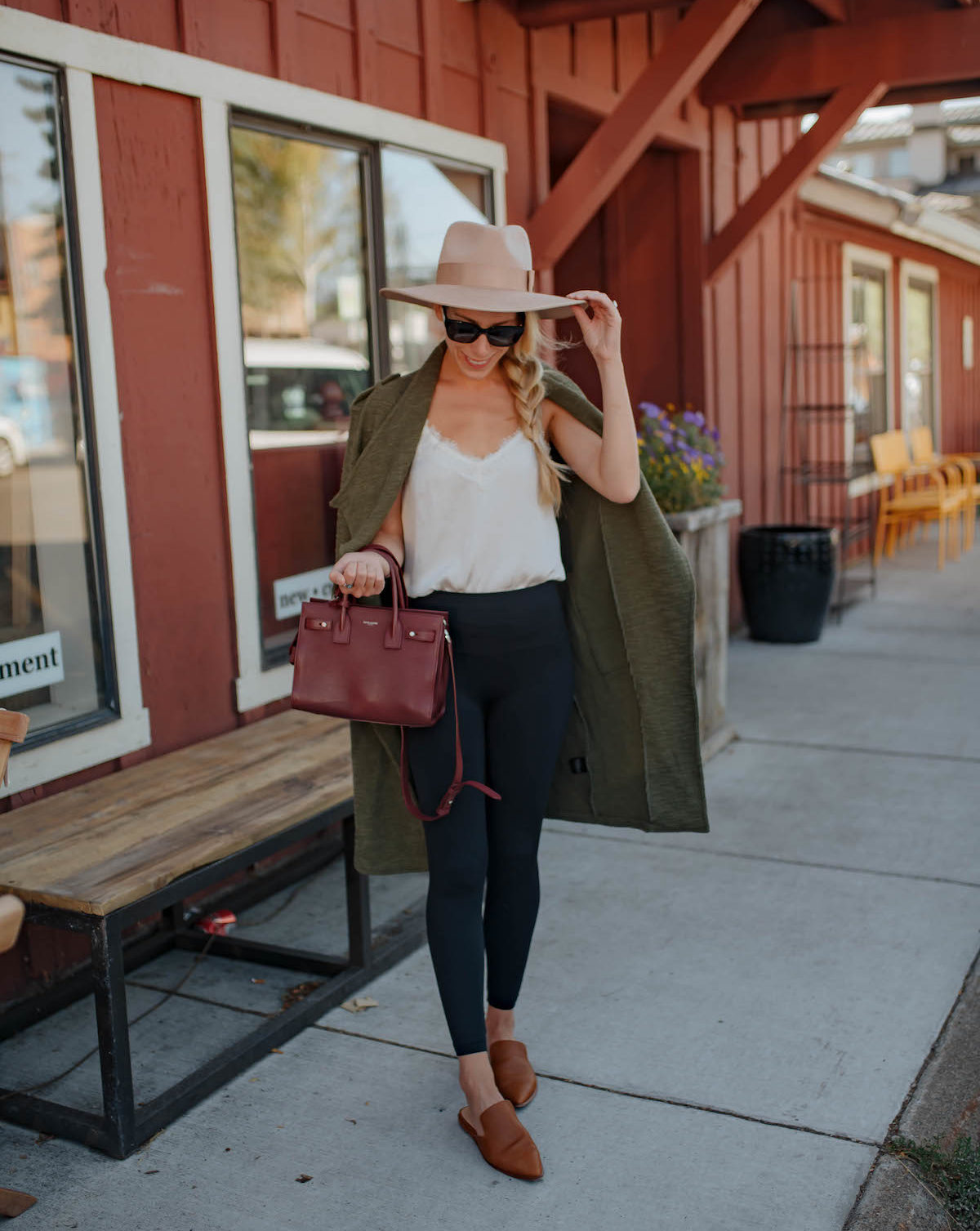 OUTFIT DETAILS // Green Trench Coat | Lace Trim Cami | Black Leggings | Madewell Mules | Saint Laurent Bag | Cat Eye Sunglasses | Fedora Hat
Oh what a fun trip! If Sun Valley is this beautiful in the summer, I can't imagine how breathtaking it must look when the mountains are covered in snow! I mean, why go to Austria or Switzerland when you could just to go Idaho? I'd love to return back one day and hit the slopes! Sun Valley was such a pleasant surprise for me. Living on the East Coast it's so tempting to always hop across the Atlantic for big trips, but my time in Idaho reminded me that sometimes you don't have to leave your own country to find the best adventures.
- Katie