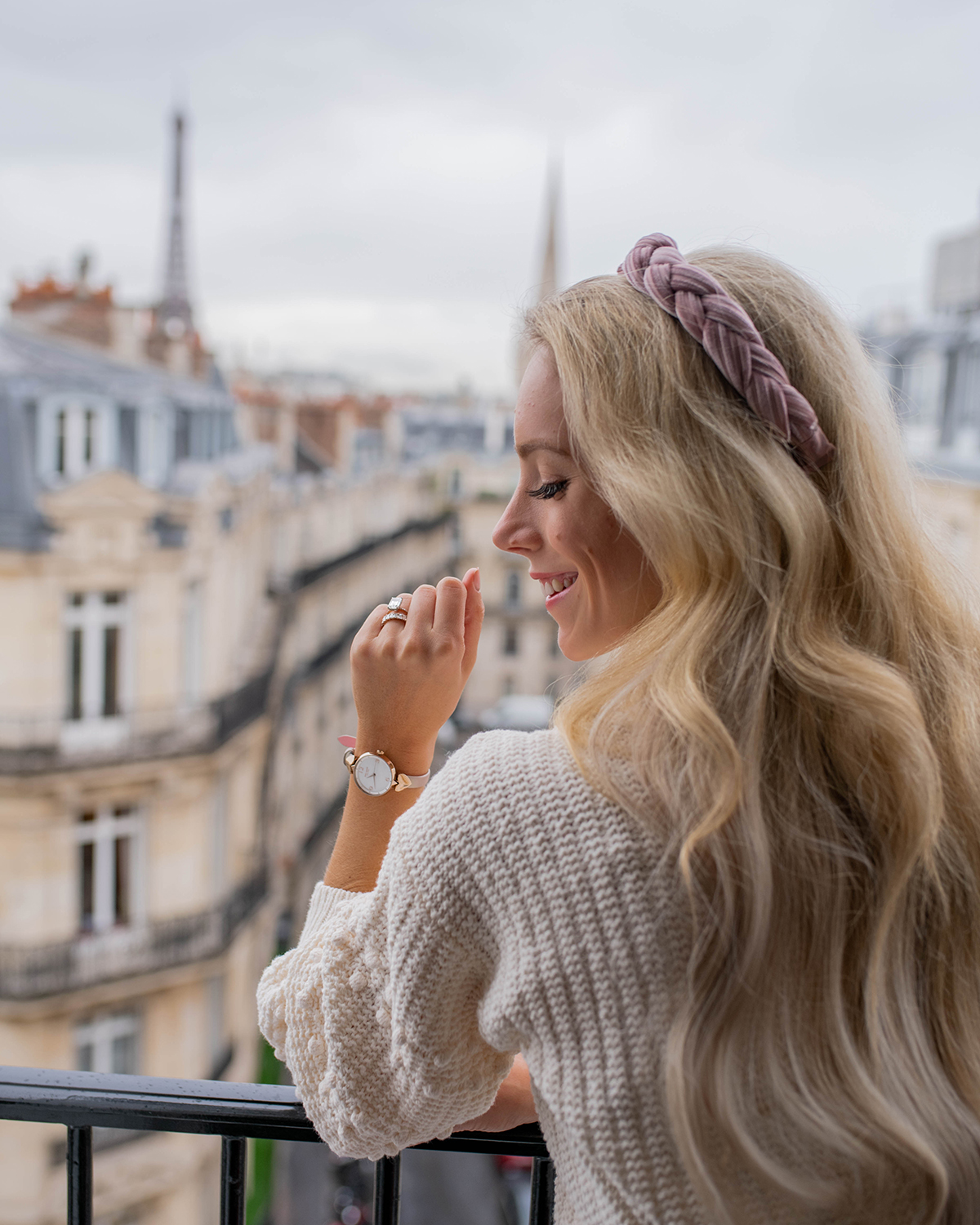 Oh hey there friends! It's been a while! I hope you can excuse the small hiatus because as I'm assuming most of you know: I GOT MARRIED… and I went to Paris!! The last 10 days have been nothing short of magical and I'm dying to share more with y'all.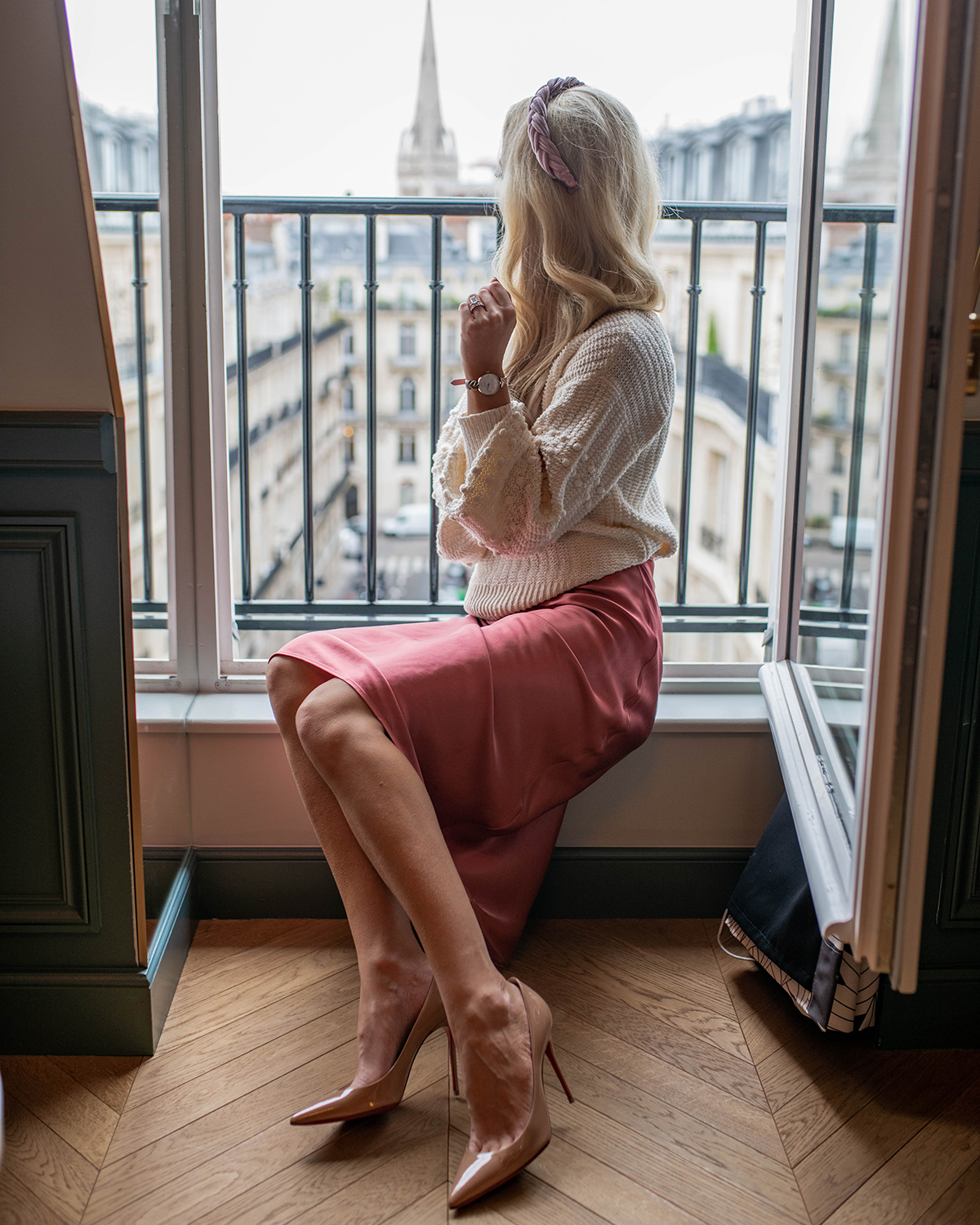 Get excited because later this week I'm going to begin sharing all the details of our rehearsal dinner and wedding day! While it's bittersweet that such a memorable chapter of my life has come to an end, I could not be more grateful to have this corner of the Internet where I can chronicle all the amazing memories Nick and I made with our family and friends.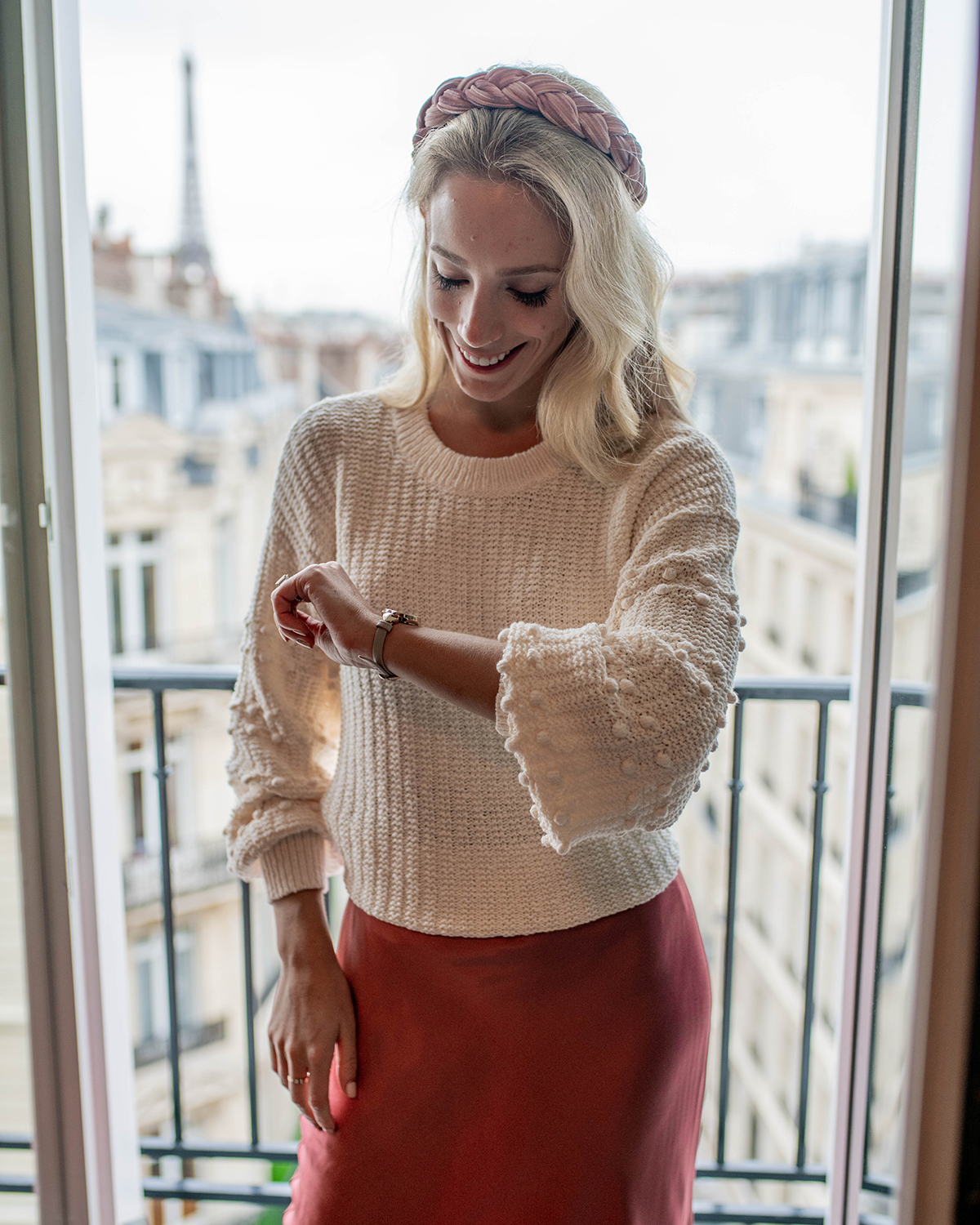 Nick and I landed home from France late last night, so while I work on getting all my post-wedding ducks in a row I thought it would be fun to share a fun lil post from my favorite city: Paris! This was our third trip to the City of Lights and the charm still hasn't worn off (I mean, is that even possible?!) The food, the architecture, the sites and sounds— the history! Nick and I both can't get enough. Each time we visit we fall more and more in love. The hotel we stayed at had an incredible view of the city— we could even see the Eiffel Tower from the balcony in our room. So surreal and totally romantic 😛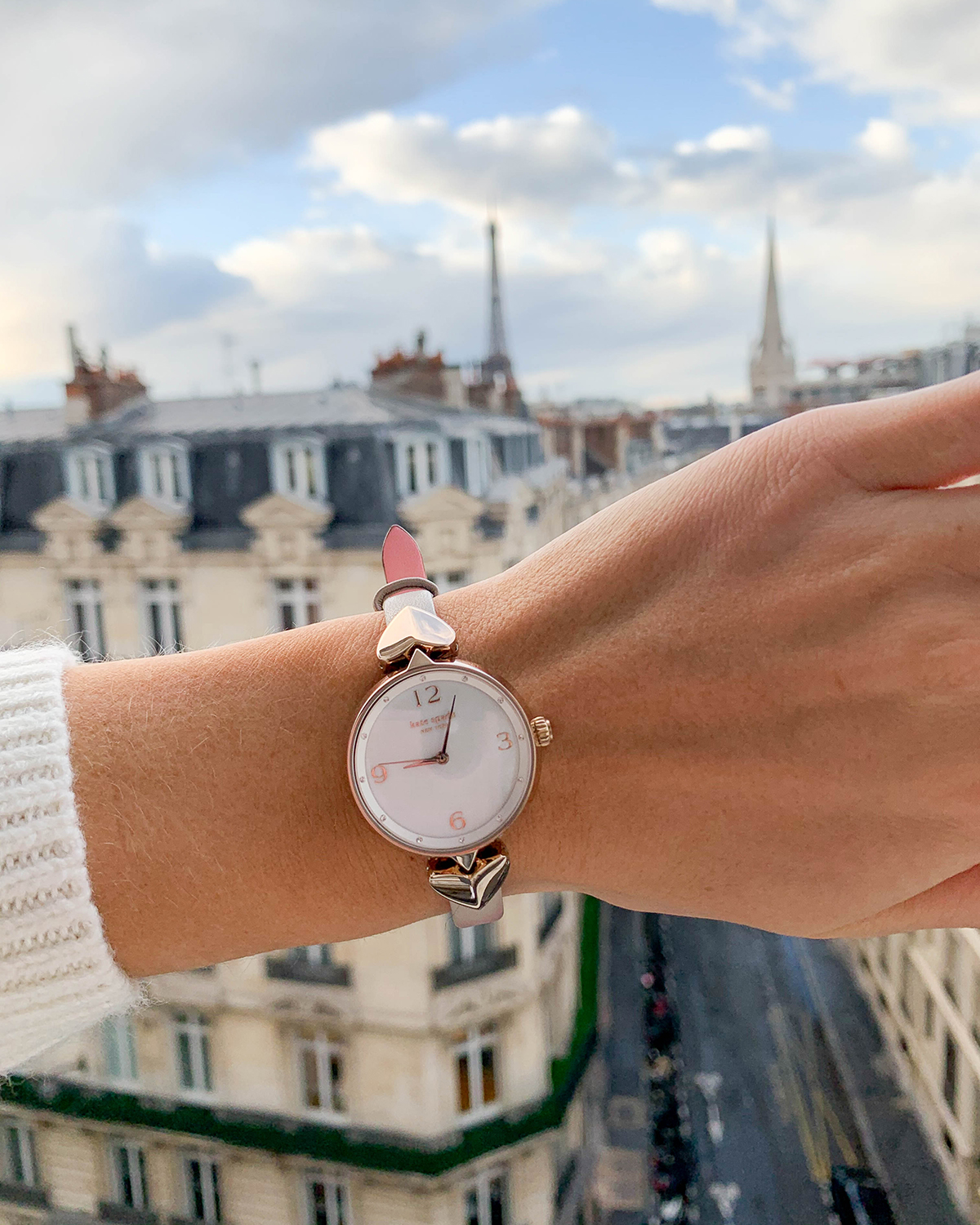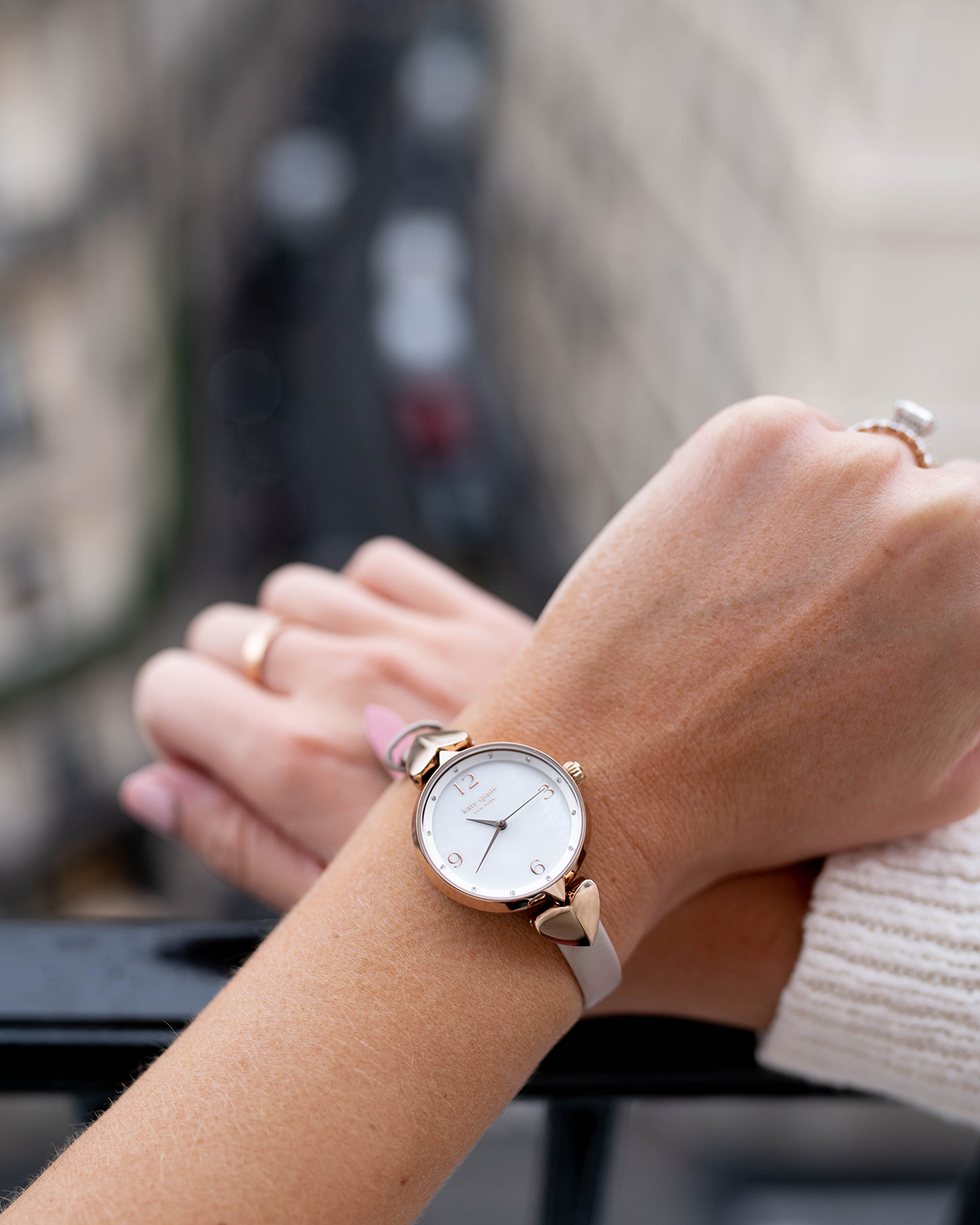 Peep my new wrist candy? It was a no brainer that I should debut my kate spade new york watch on our minimoon. Rose gold metal? It was like it was made for me!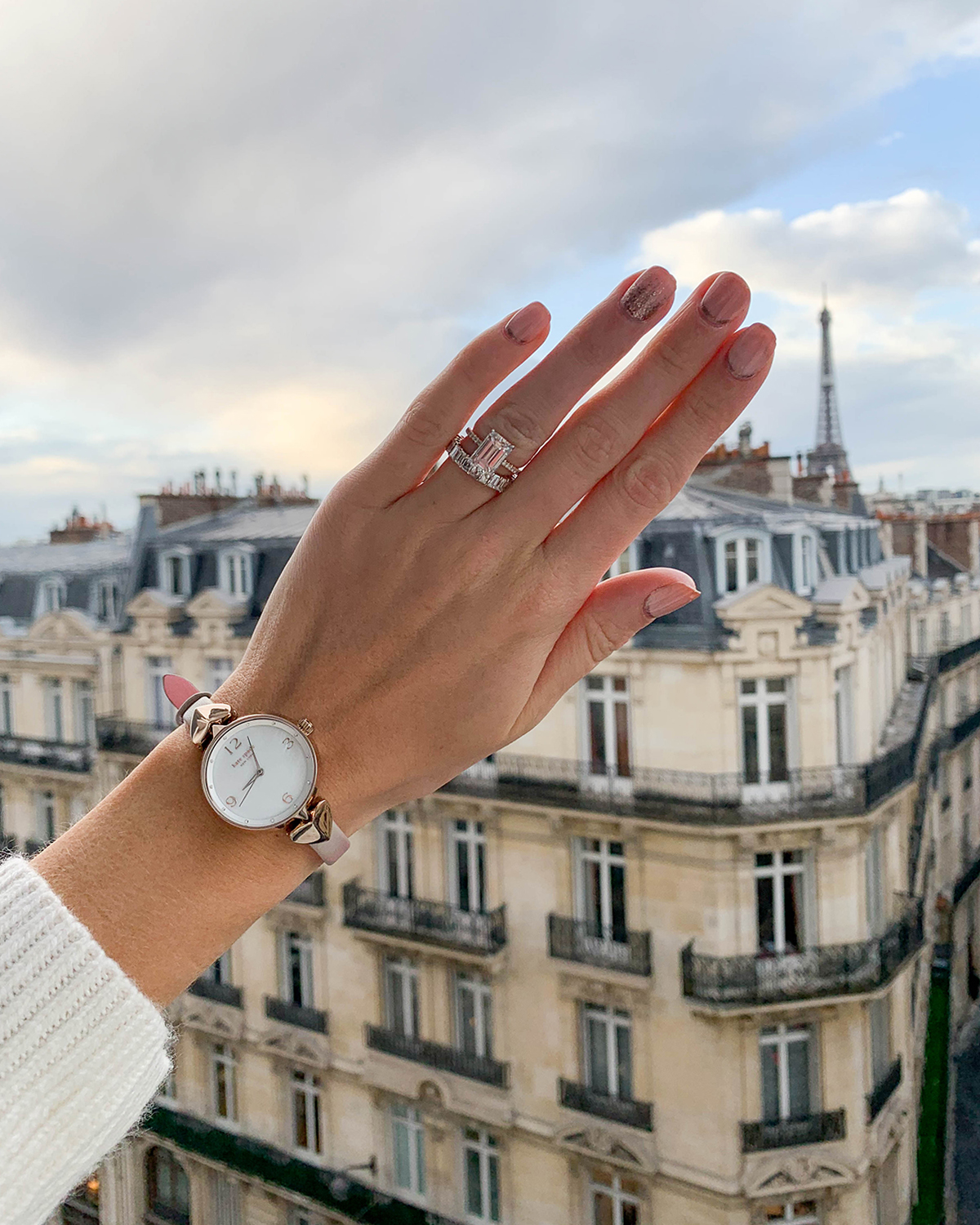 NEW WRIST CANDY // kate spade new york Hollis Leather Watch 
Nearly all of my every day watches are from kate spade. I love how the designs are elegant and timeless— the Hollis watch I'm wearing here is a perfect example. It features rose gold-tone numerals (to match my wedding rings,) a mother-of-pearl dial, a taupe leather strap and three-hand movement. It matched with nearly all of my outfits packed for our trip and was the perfect simply dainty addition to my wrist. Get ready to see a lot more of it, along with many more outfits from Paris 🙂
SHOP MORE KATE SPADE WATCHES

Big thank you to kate spade new york for sponsoring this post!
- Katie