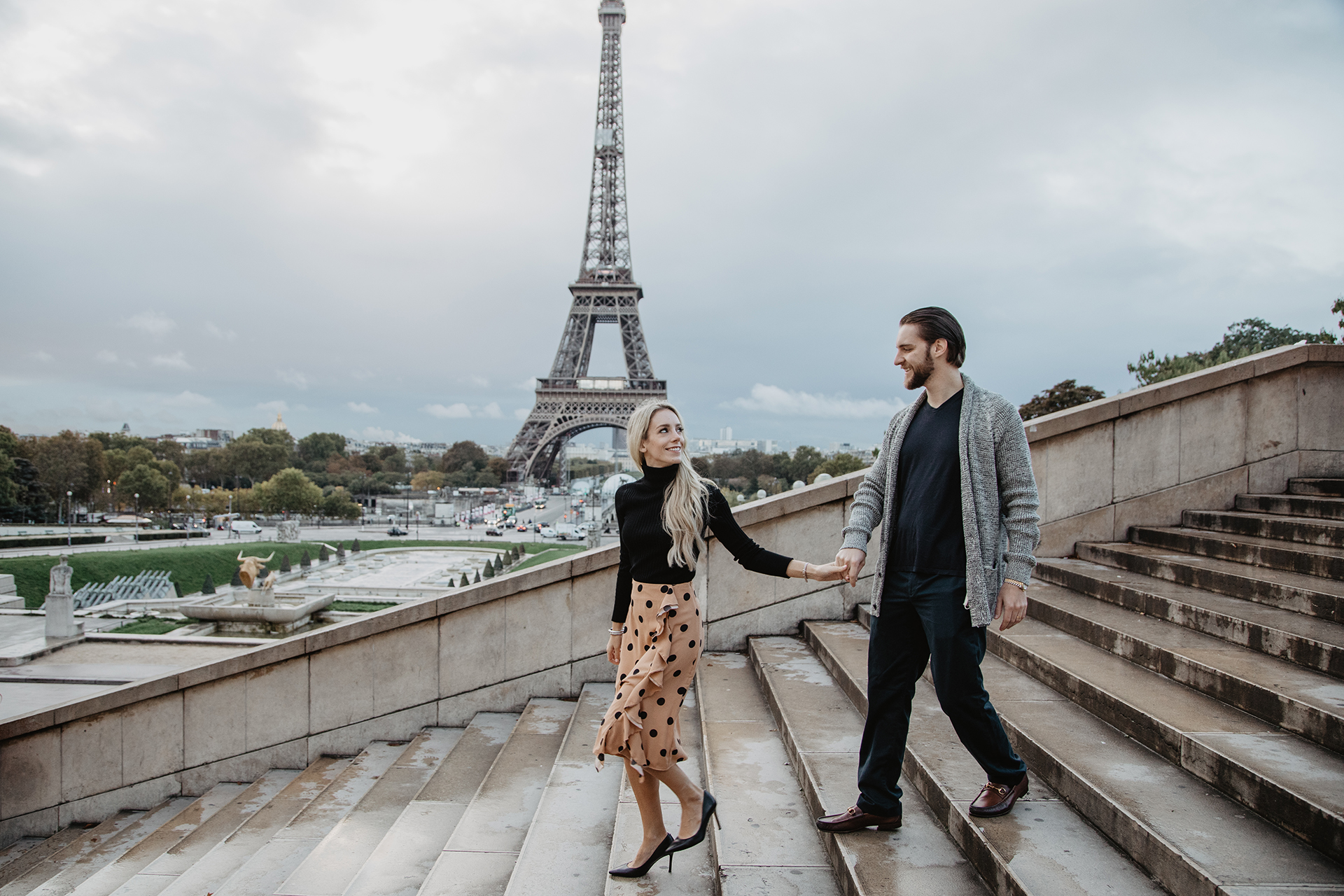 Paris might be the one place in the world where I don't mind the rain. It's still so beautiful and perfect to me!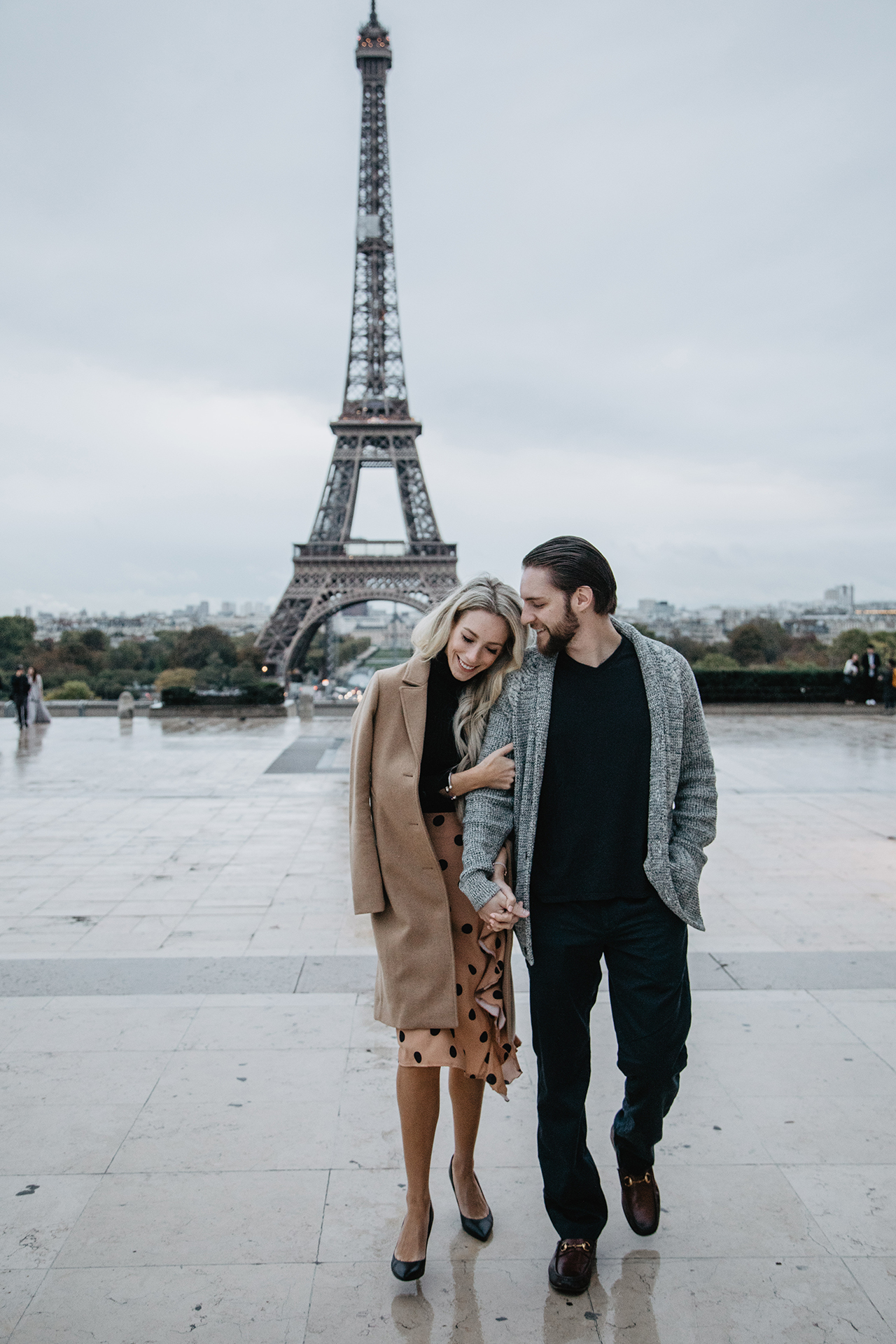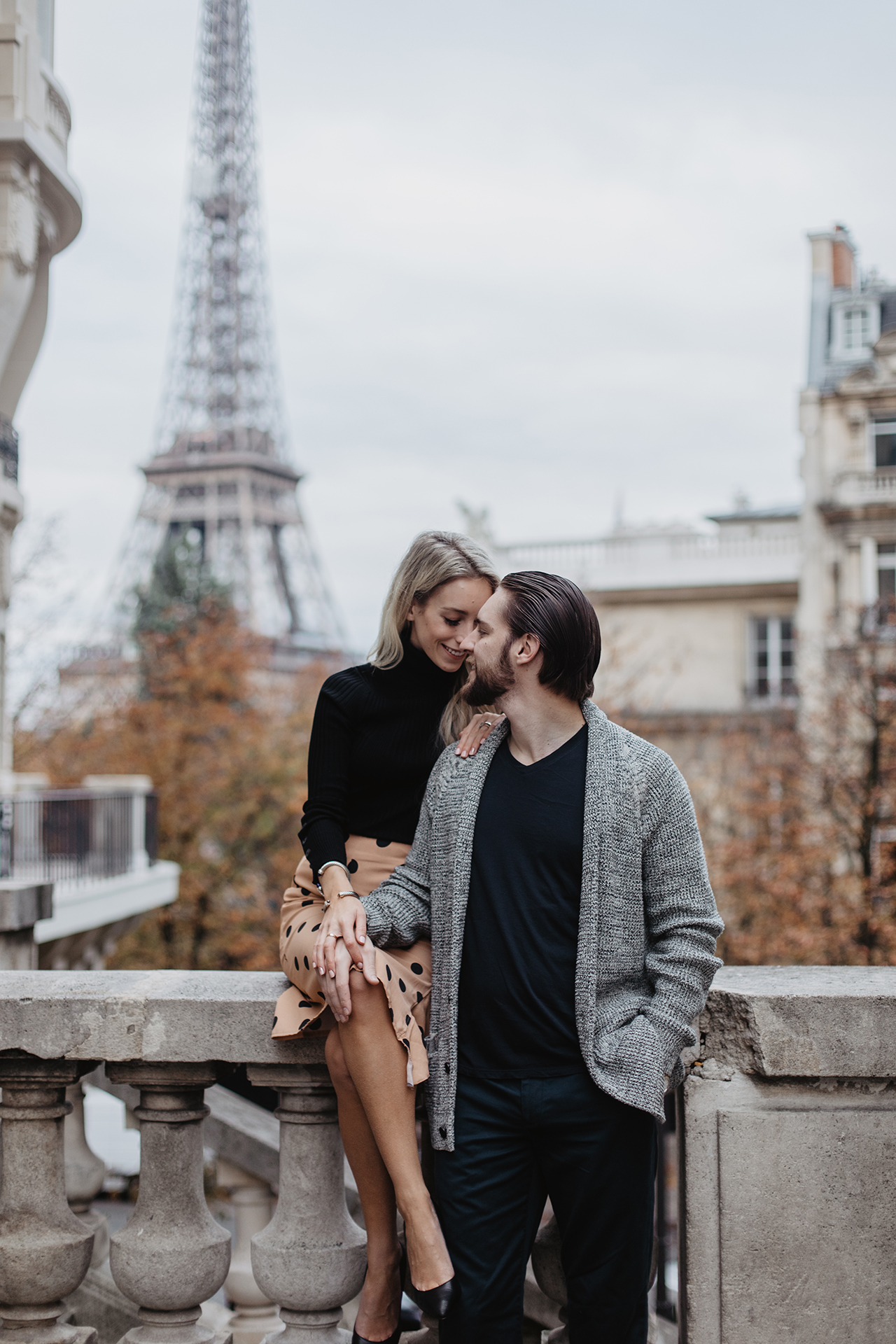 OUTFIT DETAILS // Black Turtleneck | Polka Dot Midi Skirt (on sale for $32!) | Wool Coat | Black Heels | David Yurman Bracelets
We take so many pictures when we travel, but very few end up being of us together. When we do get a photo of us both it's typically thanks to the kindness of a fellow tourist.  Usually Nick will try to frame the shot for them and then we just keep our fingers crossed that they know how to use an iPhone camera. It's usually hit or miss!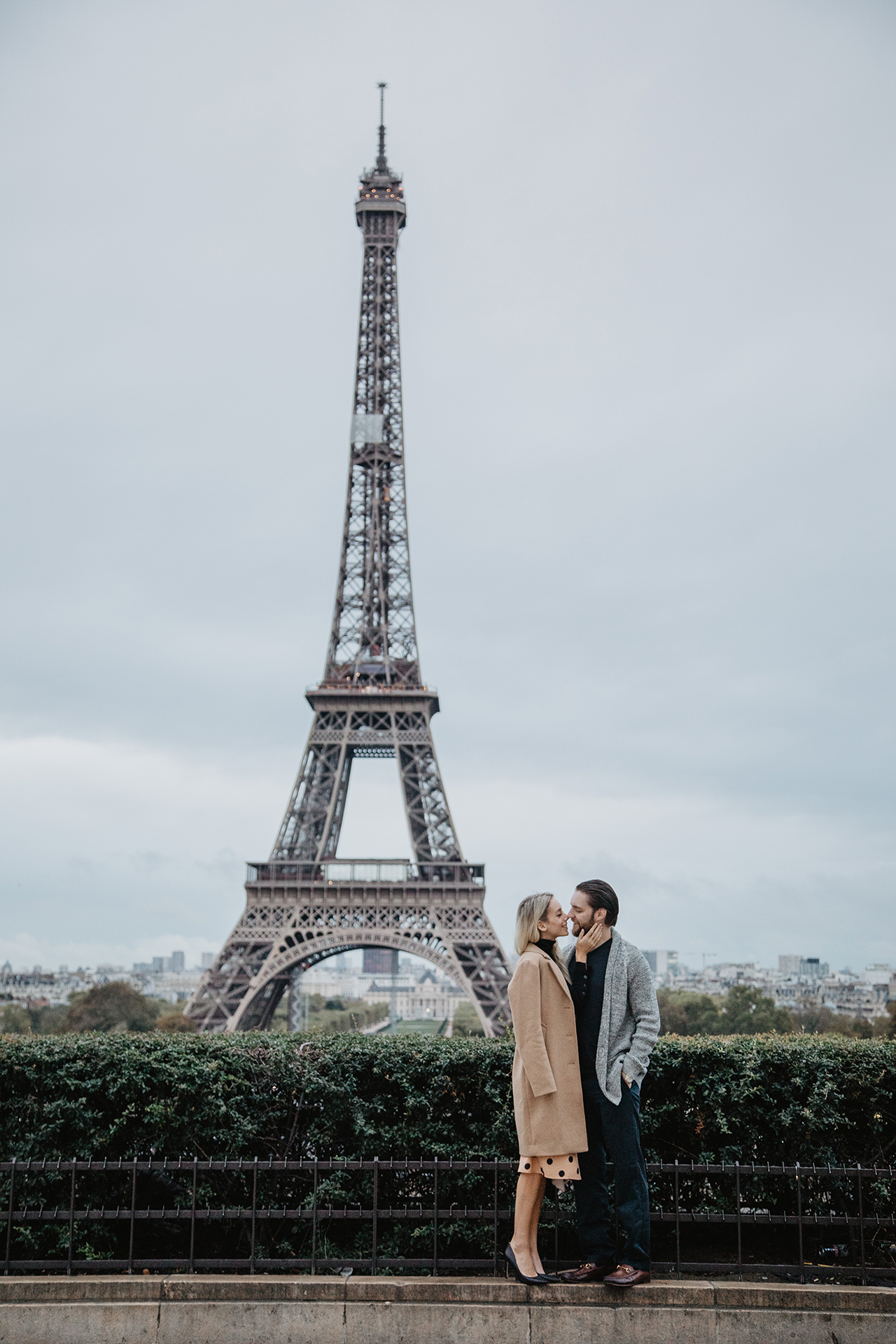 Since we love Paris so much (it's become our favorite travel destination!) we thought it would be fun to set up a quick professional shoot where we'd both be in front of the camera 🙂 I asked y'all on Instagram for photographer recommendations and so many of you told me to use Flytographer! It's essentially a service that connects travelers with local photographers around the world. Whether you're going on vacation and want some cute family shots, celebrating an engagement or anniversary abroad, having a bachelorette party– Flytographer can connect you with nearby professional photographers.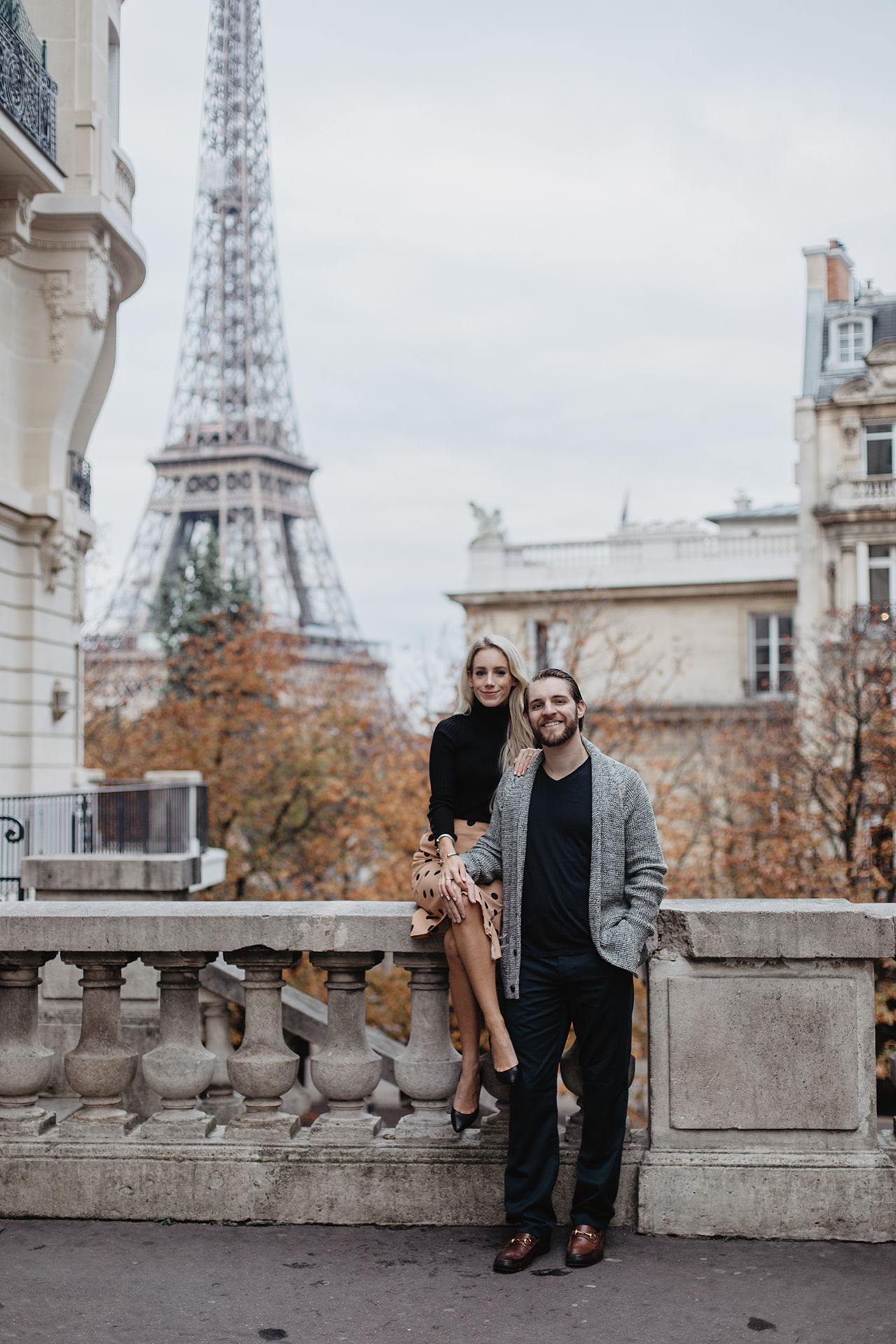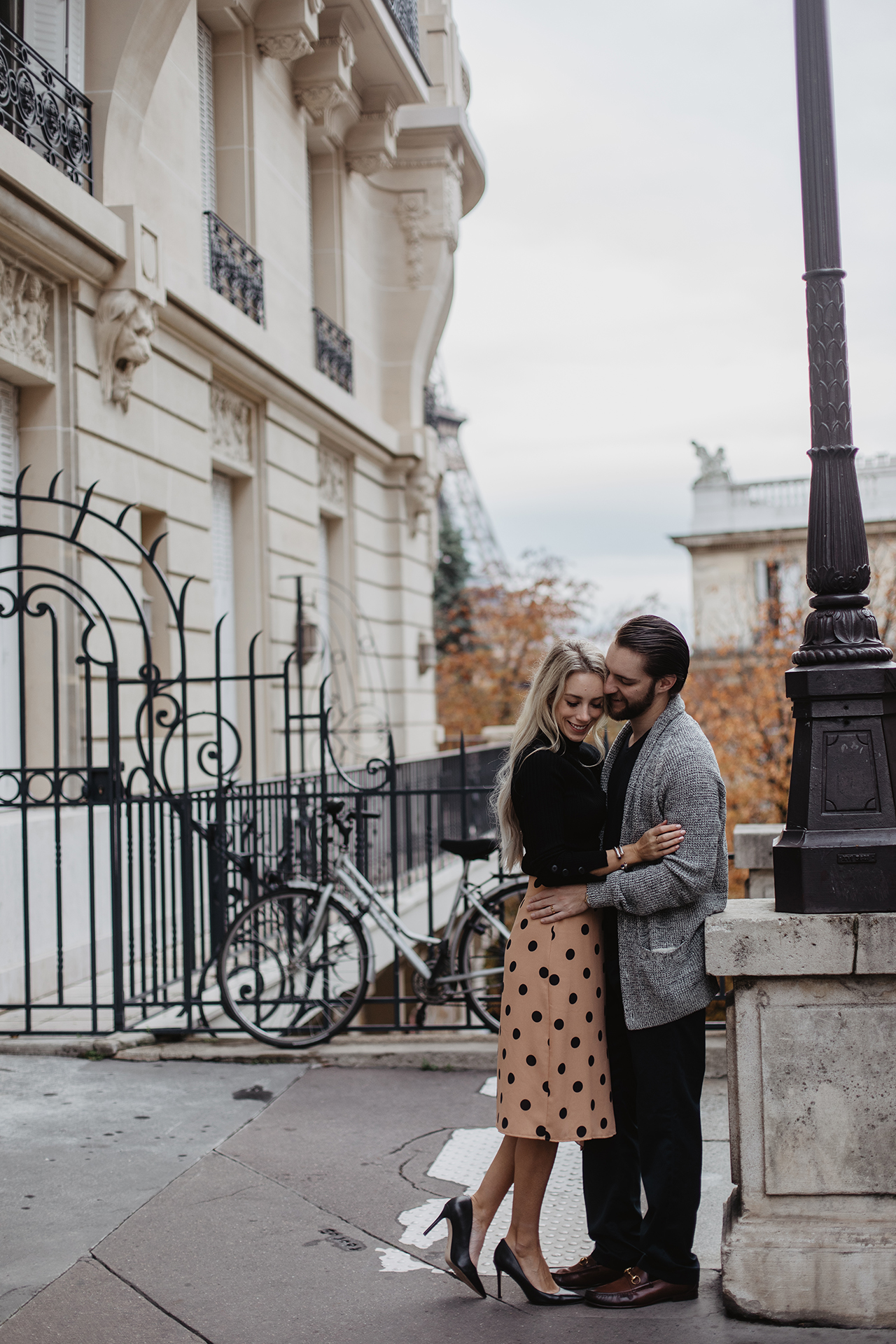 We scheduled a one hour session from 8AM-9AM at the famous Trocadero steps across the Seine river from the Eiffel Tower. Our photographer Maria was so sweet, gave great creative direction and spoke fluent English! We didn't have any particular goal in mind for these photos other than just wanting some cute shots together 🙂 Love how they all turned out!
The Flytographer team was kind enough to send me a discount code for y'all! To get $50 off a photo shoot just enter KATIESBLISS50 when you go to book your session. FYI this code will only be valid through December 31, 2019.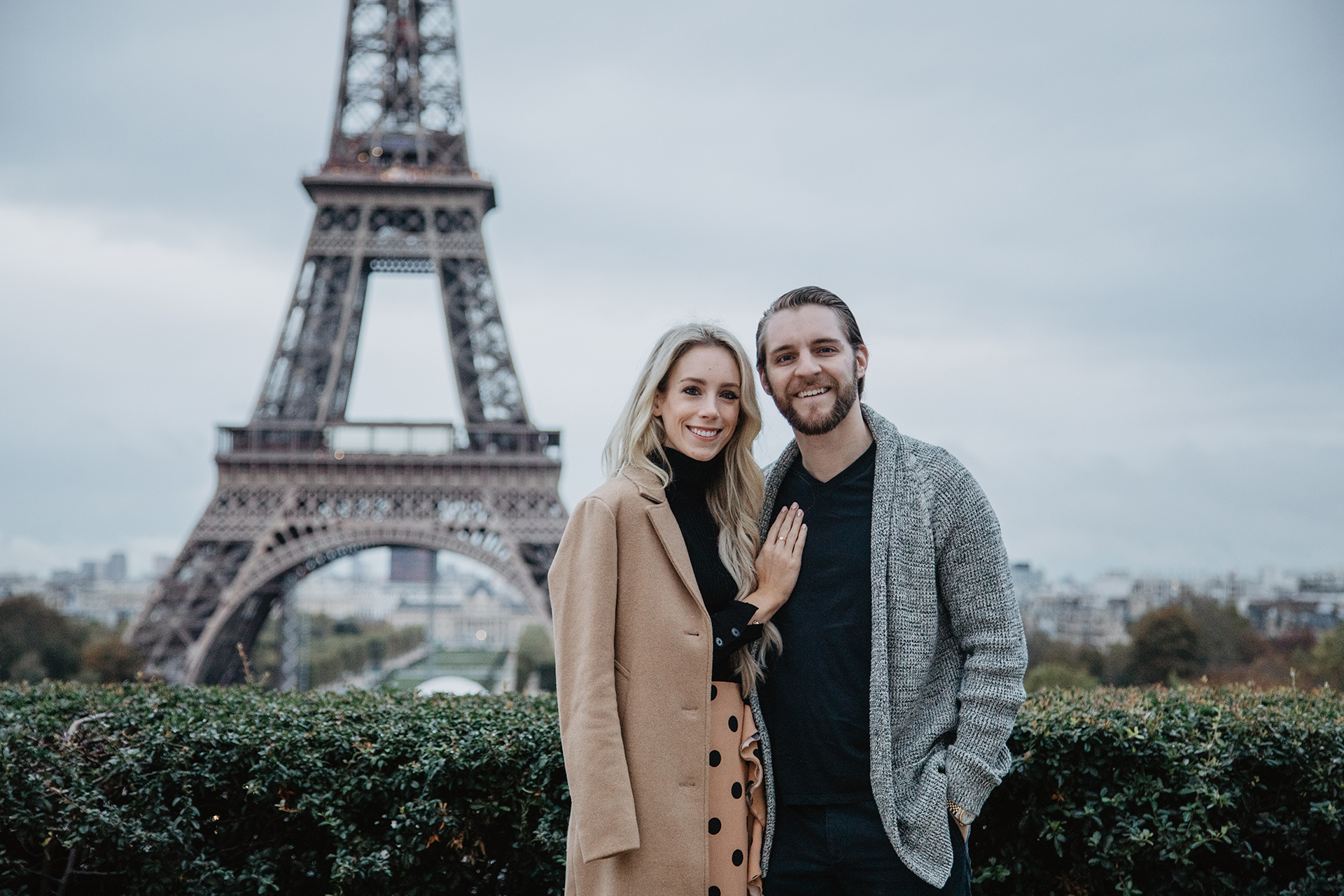 Just two happy kids lovin' life in Paris!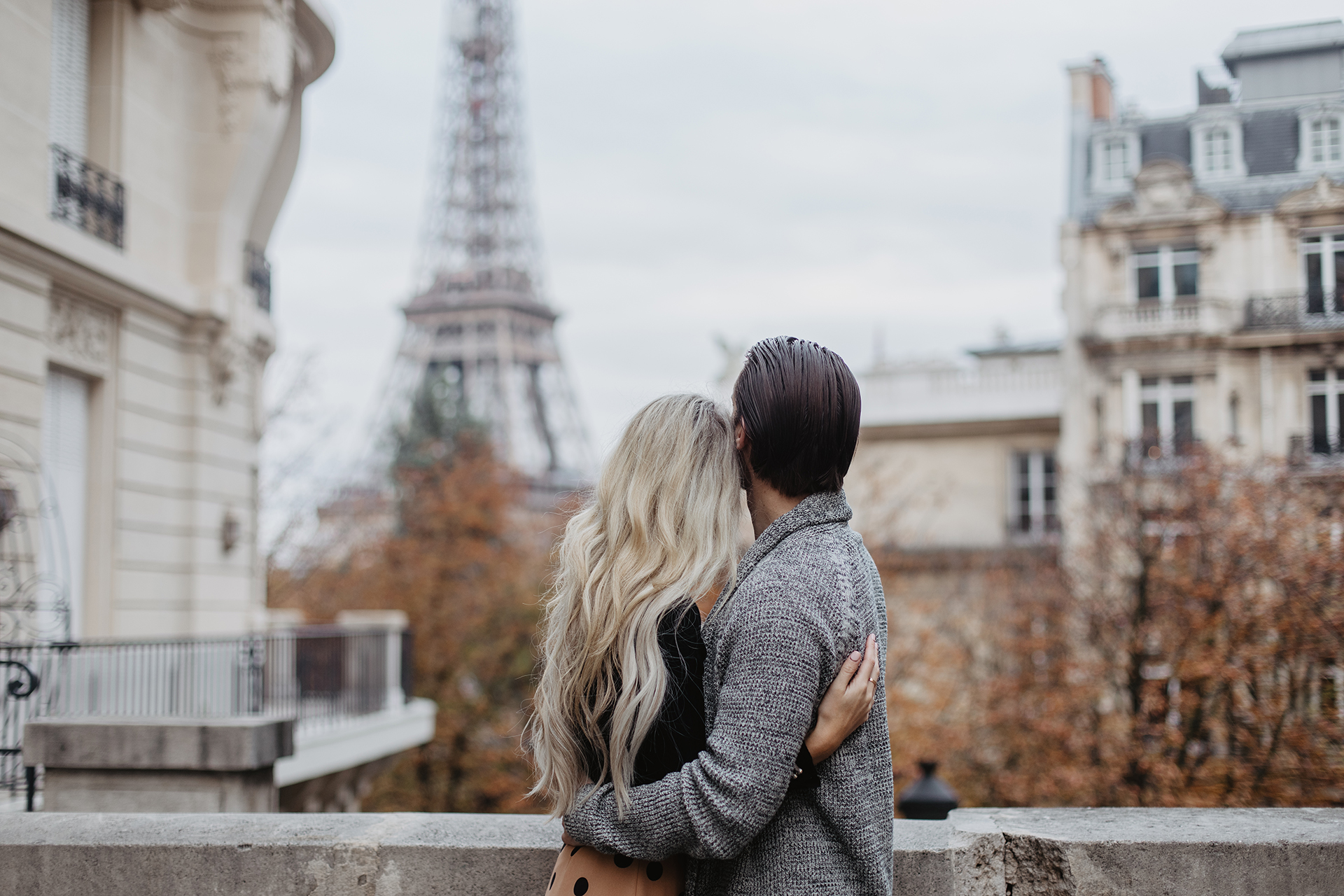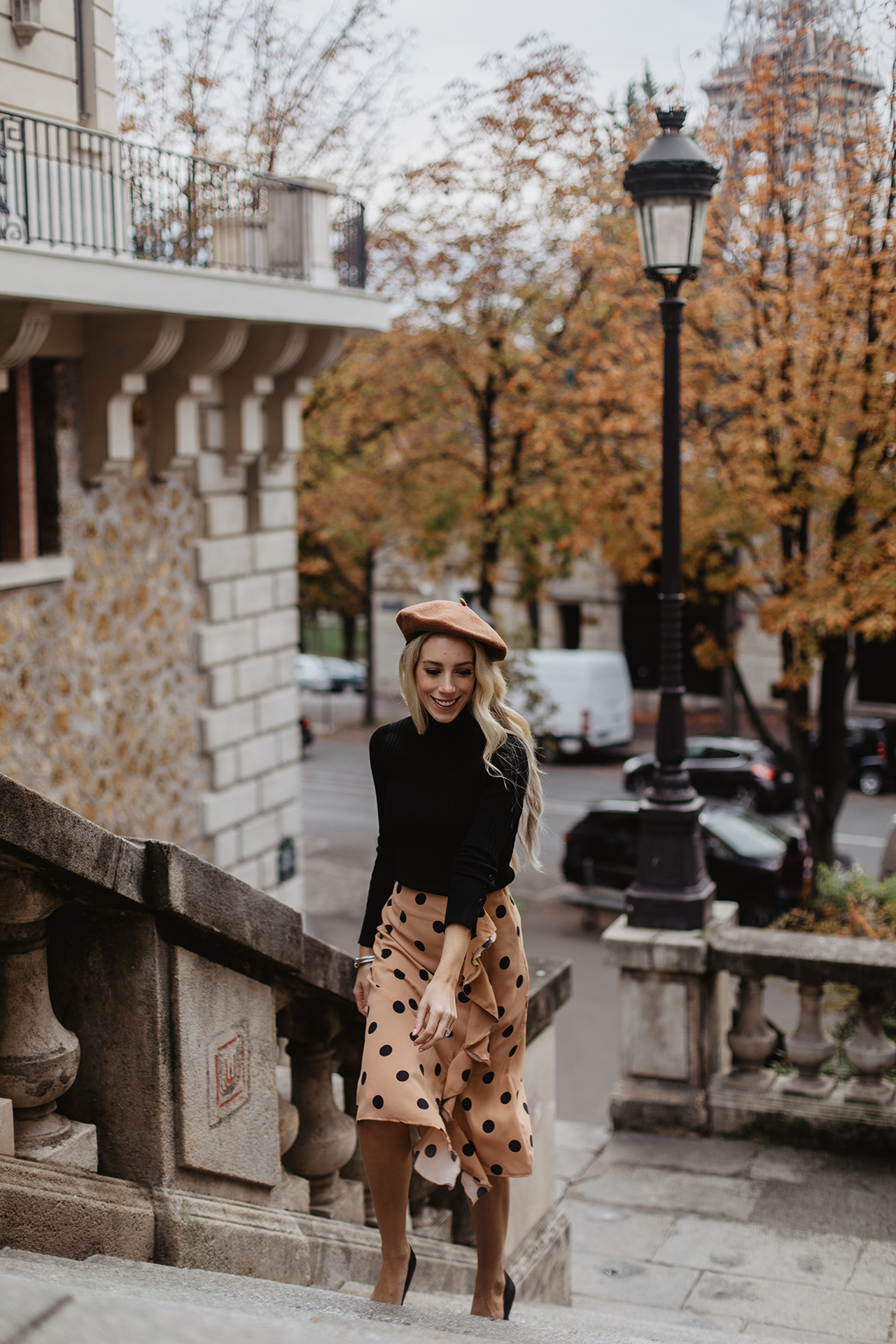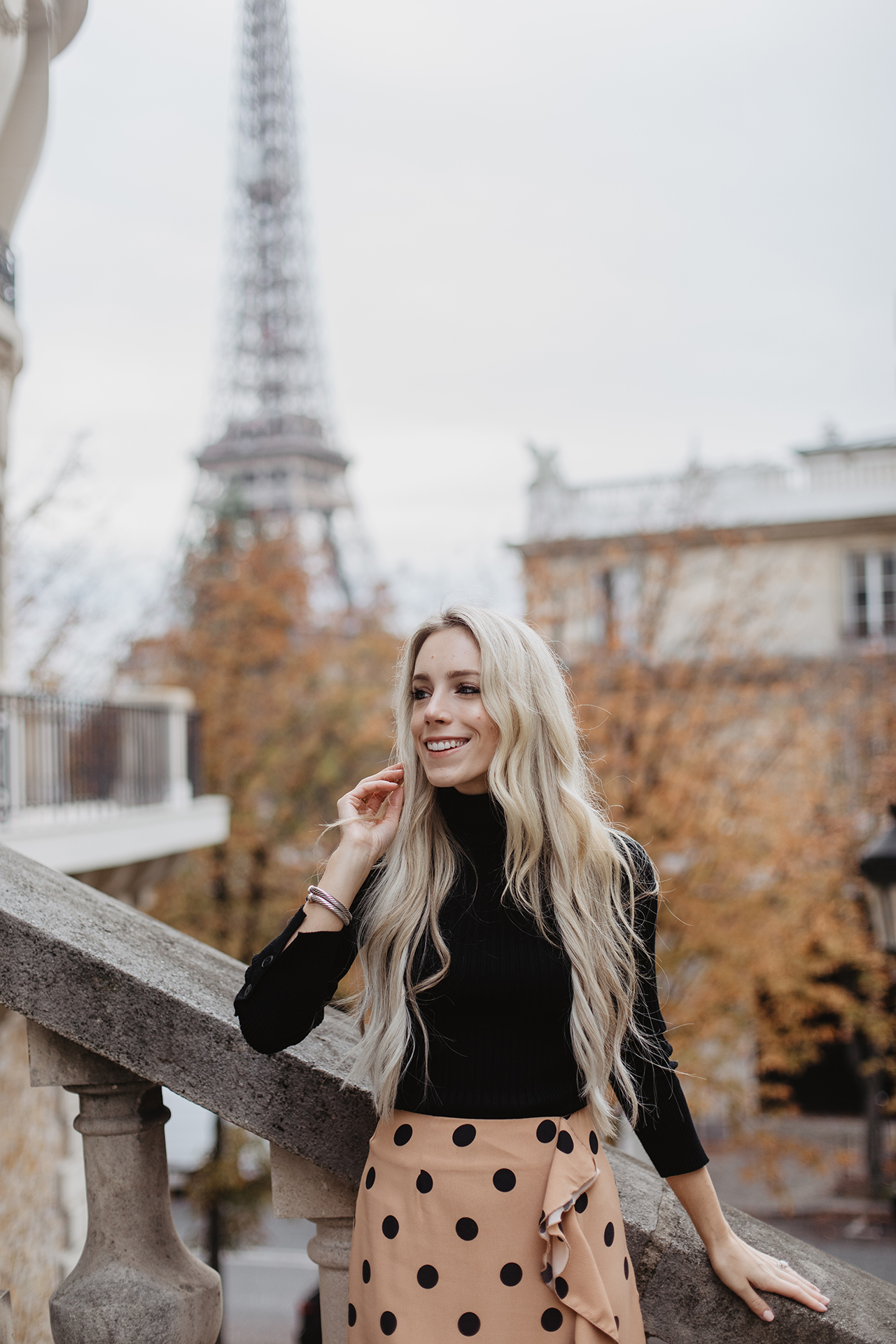 OUTFIT DETAILS // Black Turtleneck | Polka Dot Midi Skirt (on sale for $32!) | Wool Coat | Black Heels | David Yurman Bracelets | Beret
We were debating if we should wear formal looks for our shoot and at the last last minute decided to keep it semi-casual. SO happy we did because we were much more comfortable and felt like ourselves (versus playing dress up.) I probably looked like a cheeseballs tourist in beret, but WHATEVER I LOVED IT! 😛
- Katie