Audrey Hepburn was right when she said, "Paris is always a good idea." It's one of the few places I've been where I feel like I would never get tired of visiting again and again. Paris is so different from New York, yet it has that same magical energy that just fills the soul with excitement and a desire to explore. This travel guide is going to be a little different from my typical guides and itineraries since I've already been to Paris once before!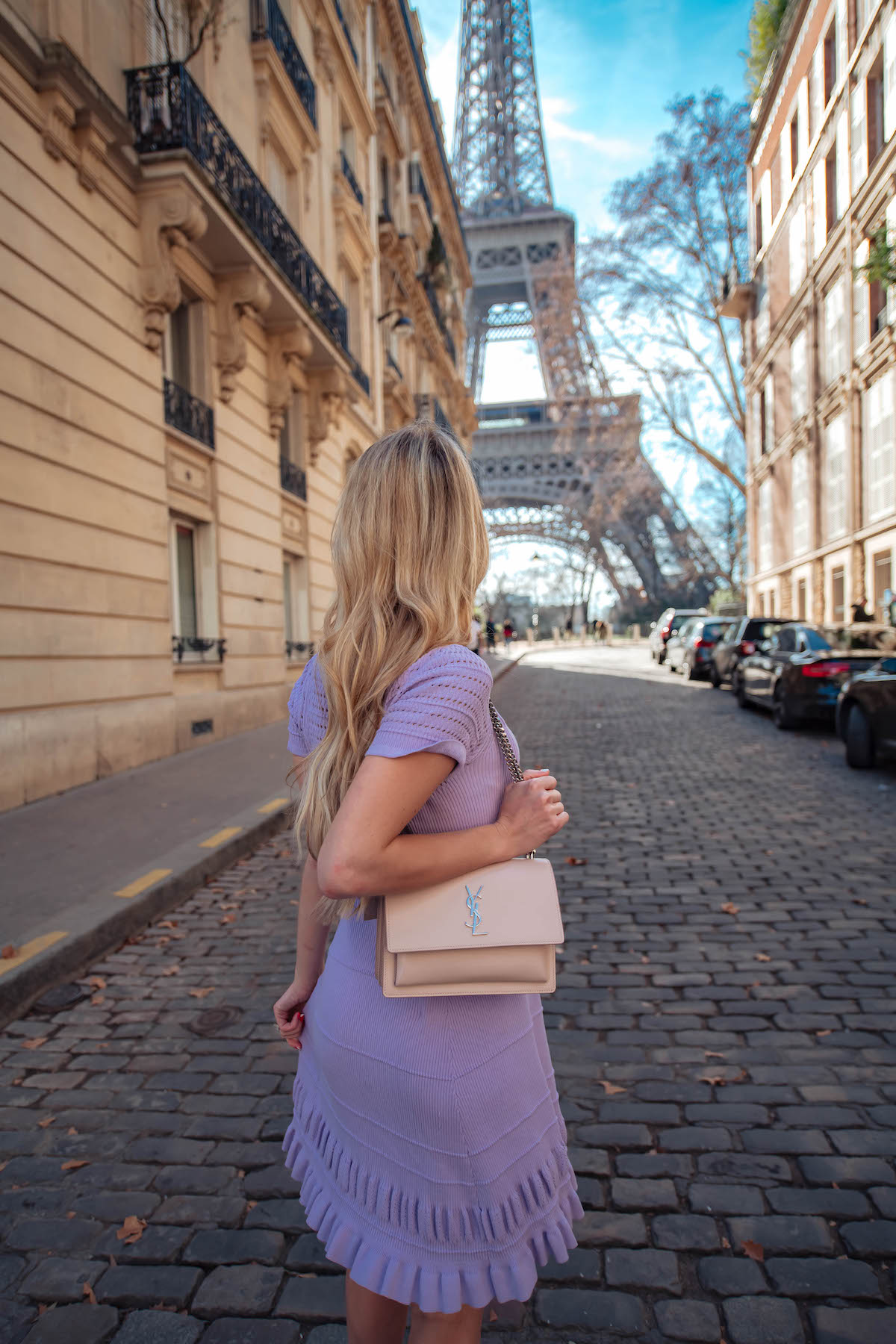 Outfit Details // Knit Fit & Flare Dress | Saint Laurent Bag
On our most recent trip we weren't as concerned with museums and landmarks (though we did see a few!) and opted to explore the city at a more leisurely pace without a specific checklist for each day. PS if you're looking for a Paris itinerary that packs in the top sites and must-do things you can read my First Time Visiting Paris Travel Guide here.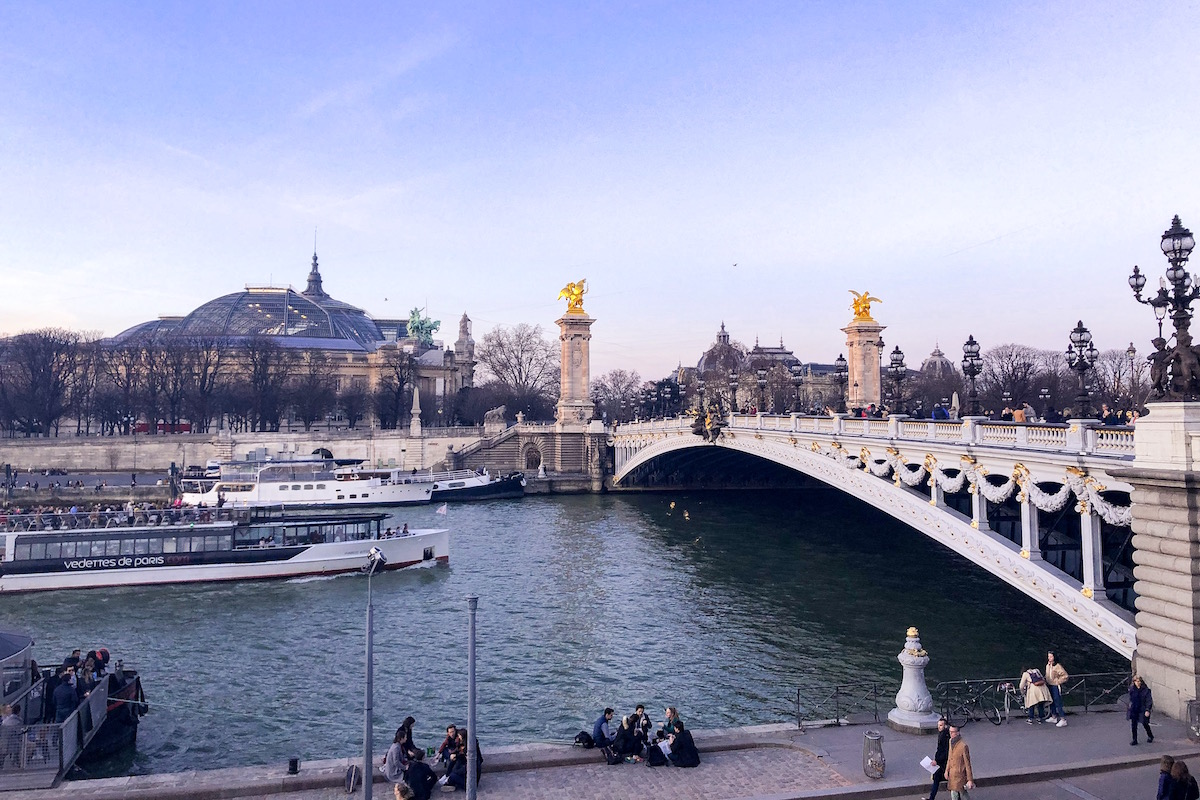 The first time we went to Paris, Nick and I ran around like two mad people trying to see and do as many things as possible. We had a blast and loved every second of it, but those couple days were far from relaxing. This time we took things easier and moved at a much slower pace. We enjoyed some amazing food, sipped more than a few yummy drinks and got in a little tourist action, all while soaking up as much Parisian magic as we could in three days!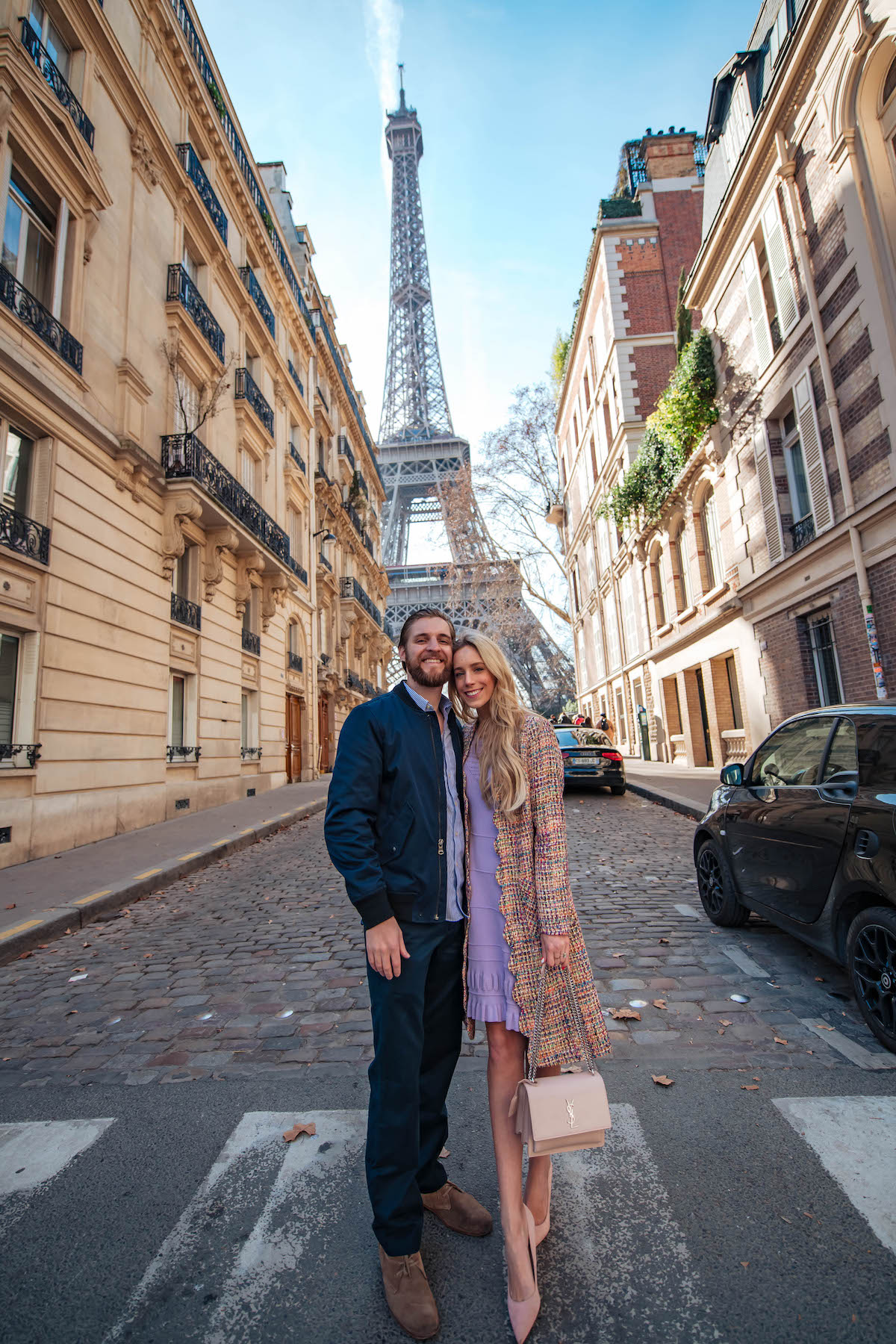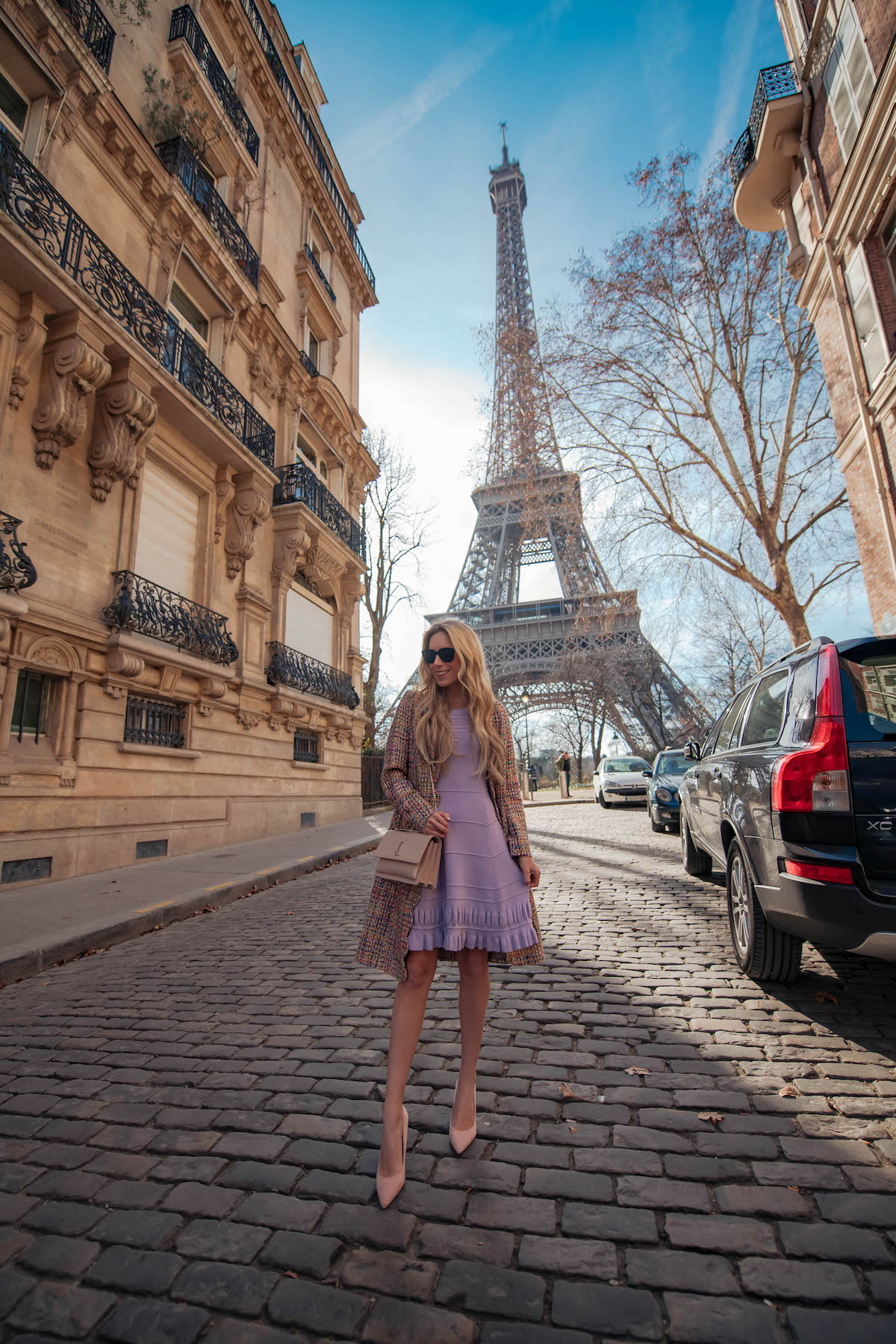 Outfit Details // Knit Fit & Flare Dress | Anthropologie Tweed Coat c/o | Pink Suede Pumps | Saint Laurent Bag | Sunglasses
2019 PARIS TRAVEL GUIDE
WHERE WE STAYED
We adored the Small Luxury Boutique hotel where we stayed on this trip: Le Narcisse Blanc Hôtel & Spa. It's a 37 room luxury boutique hotel located on the Left Bank in Paris's seventh arrondissement, just a few blocks away from the Eiffel Tower. Right away we felt such a sense of calm stepping into this hotel. While it's in a prime central location (we could walk to the Eiffel tower, Seine River, Rodin and D'Orsay museums) the neighborhood itself was very quaint and residential so we never encountered any tourist foot traffic or street congestion. Le Narcisse Blanc felt more like a grand private townhouse and coming back to our chic cozy room each night was such a treat.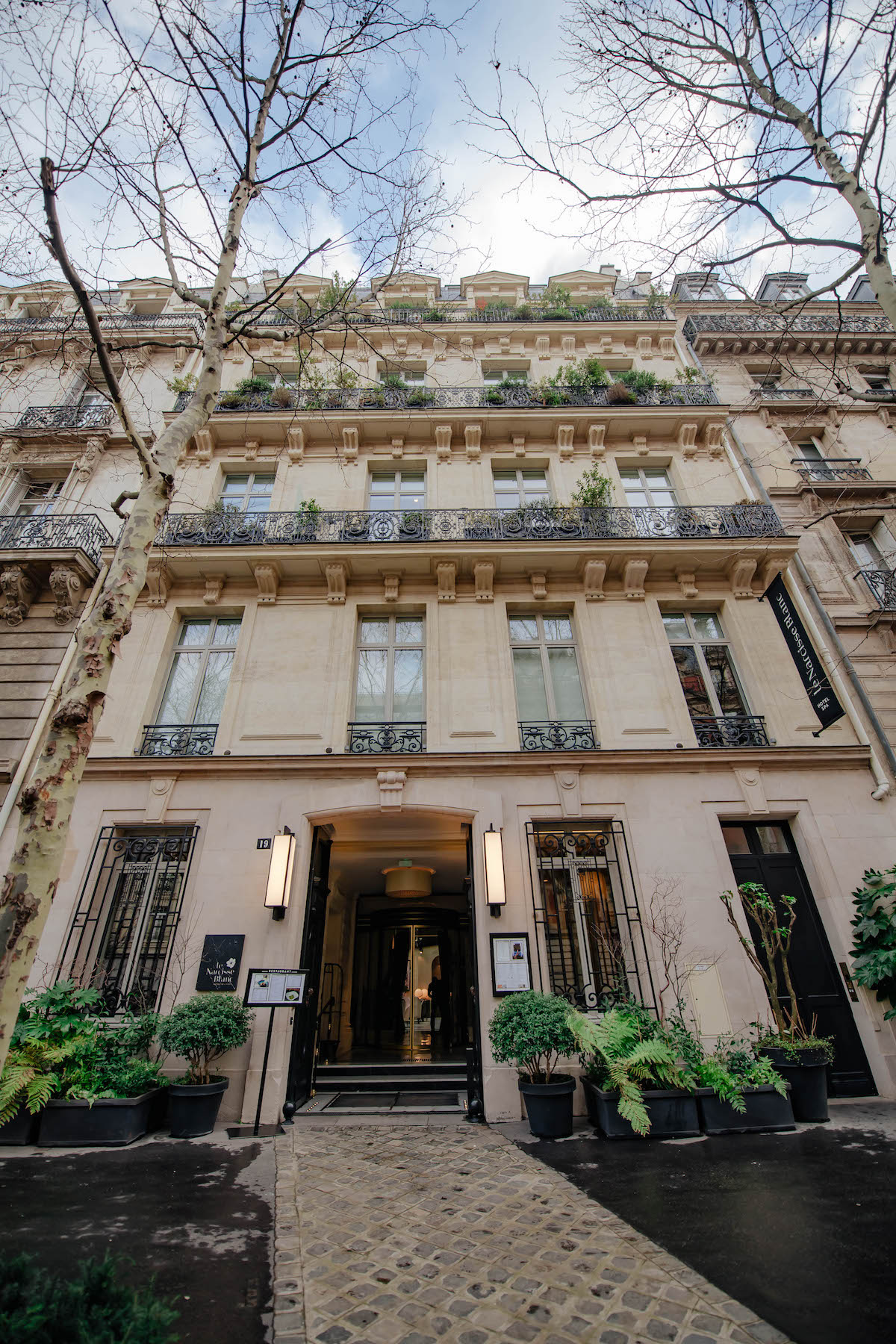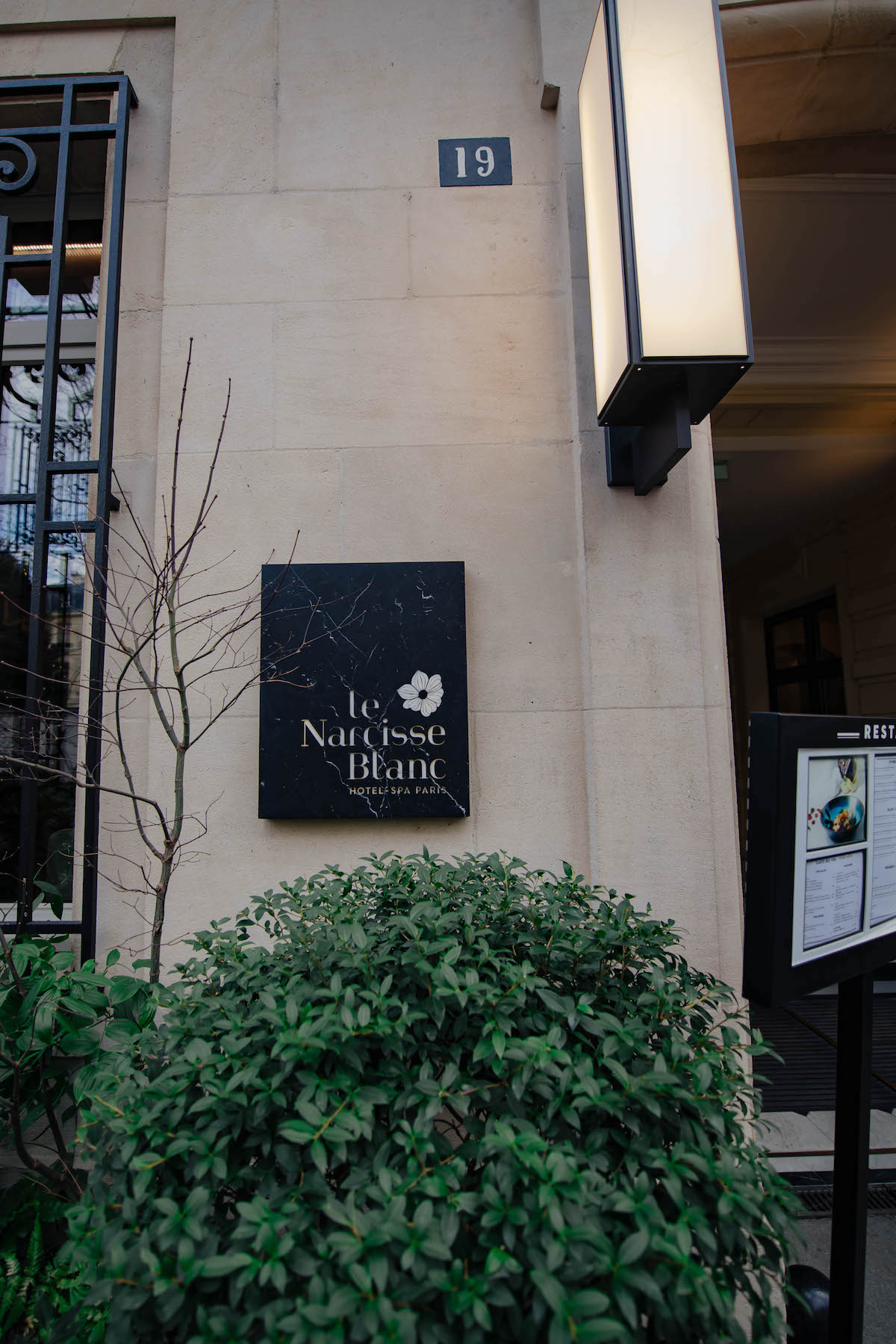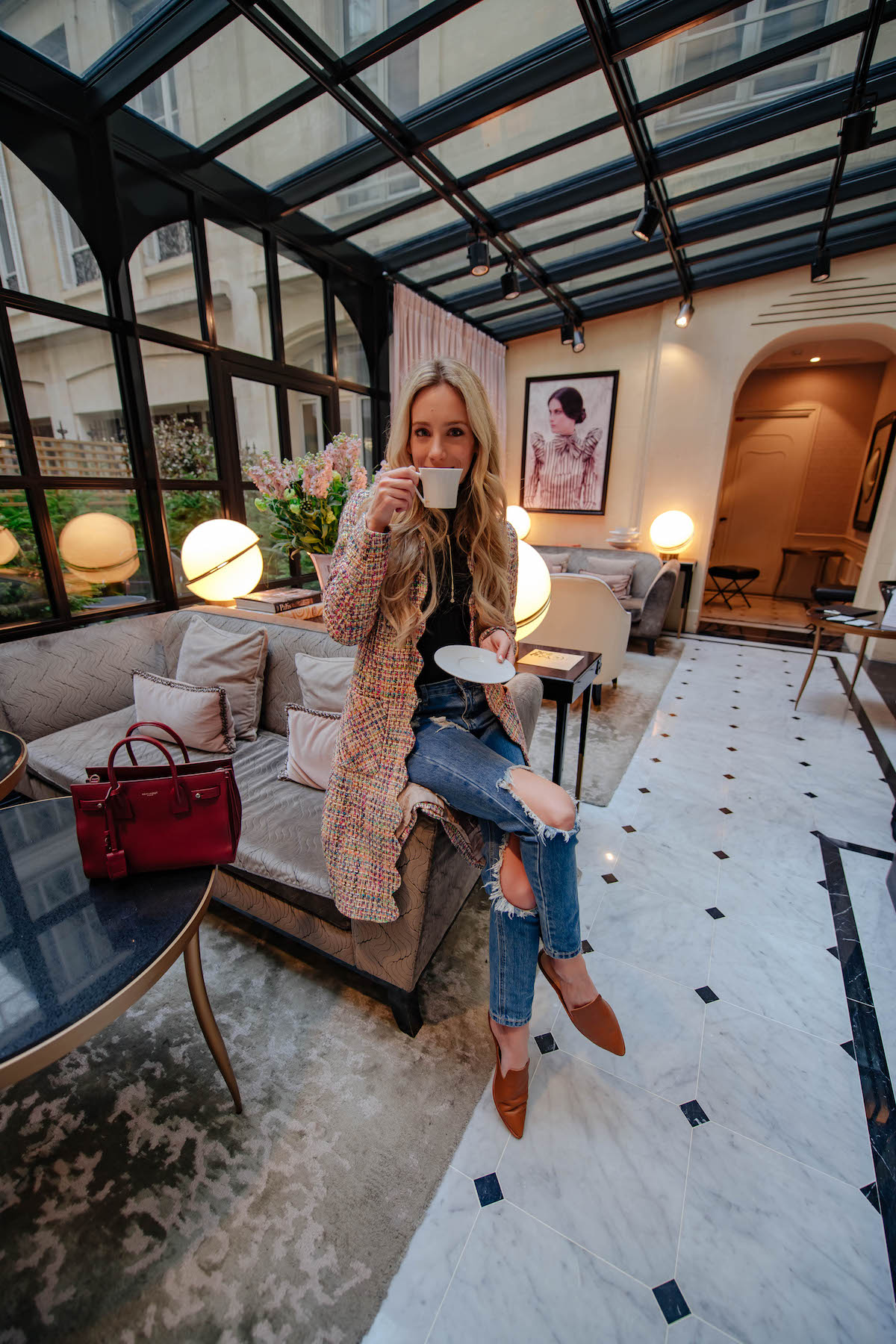 Outfit Details // Anthropologie Tweed Coat c/o | Free People Bodysuit c/o | Distressed Jeans | Saint Laurent Bag | Leather Slides | Kendra Scott Necklace c/o
Le Narcisse Blanc has a unique backstory. The interiors and overall design of the hotel was inspired by a famous Parisian ballerina and twentieth century It girl: Cléo de Mérode. She was known to be a free spirit, yet very private– two characteristics you could say describe the vibe at Le Narcisse Blanc. I couldn't get enough of the high ceilings, crown moldings, colorful florals and velvet furnishings throughout the hotel. I kept making mental notes so I could remember for when I have to decorate a future home 😛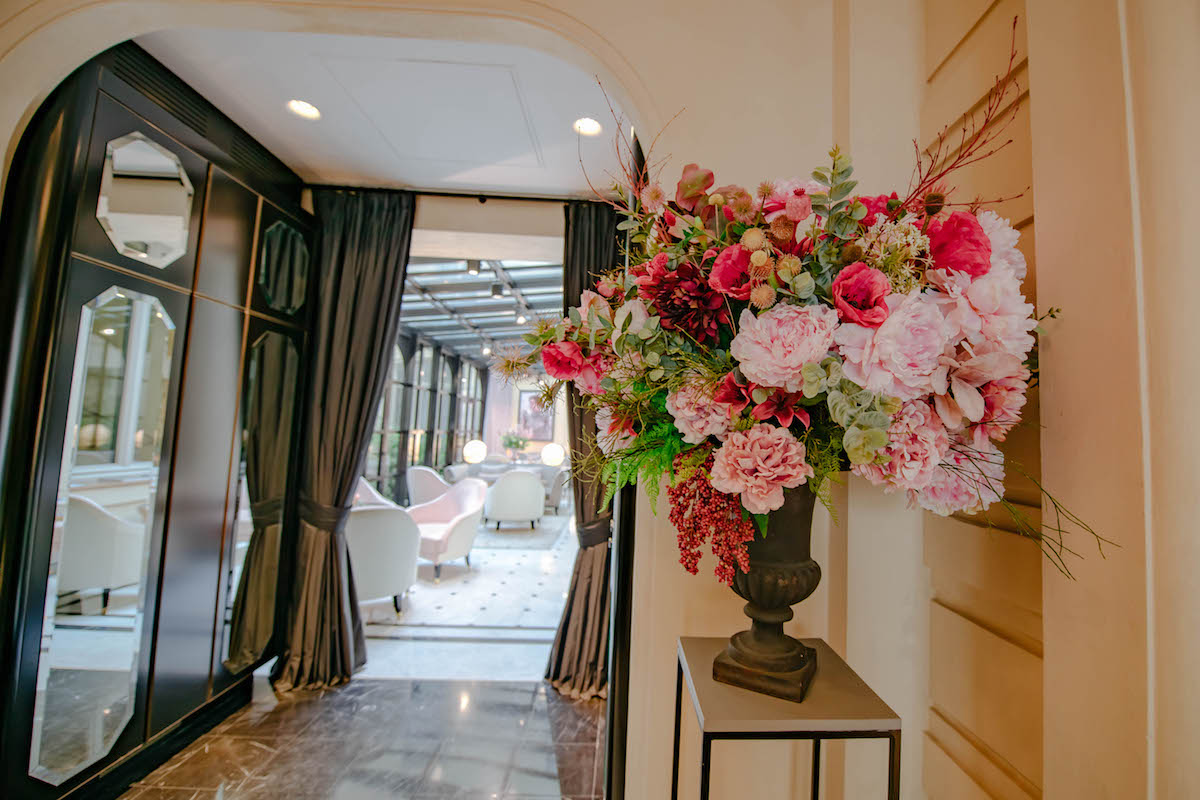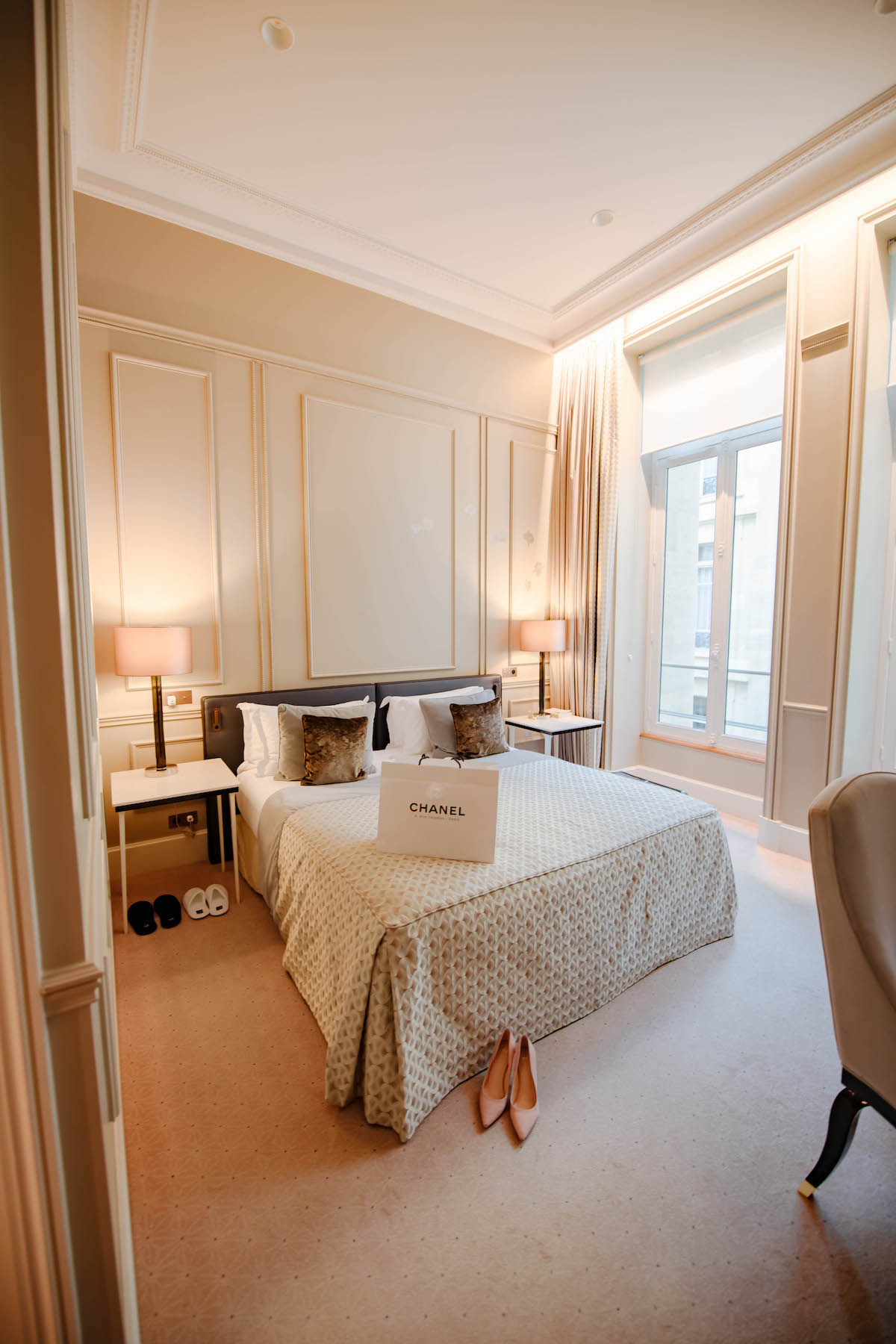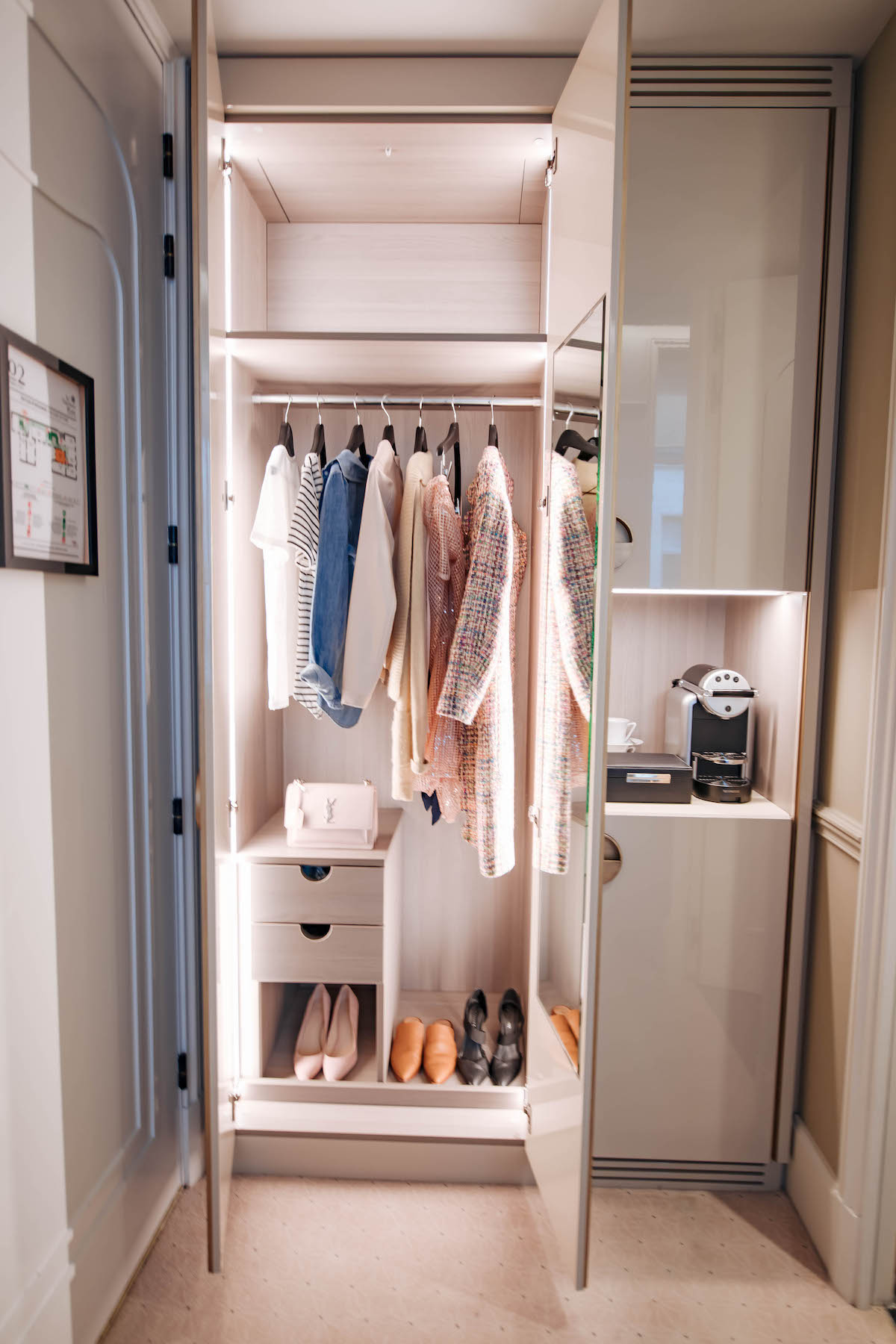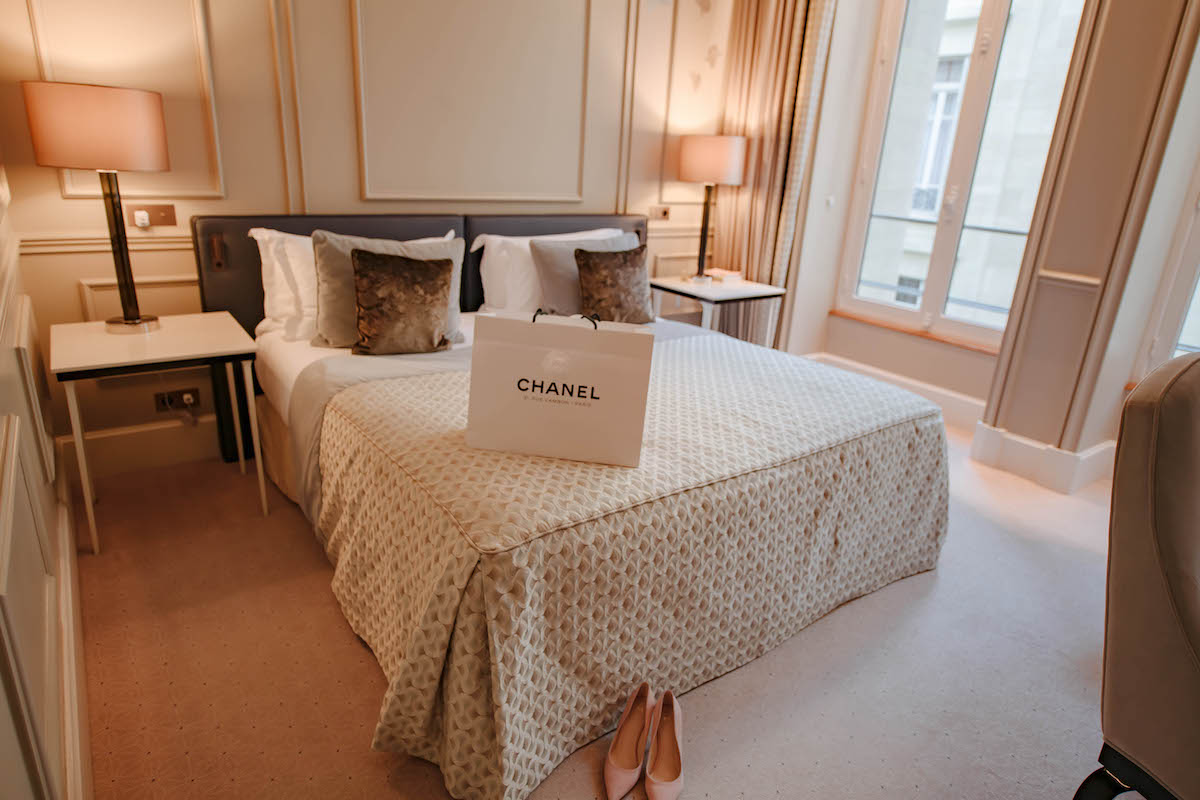 Beyond the luxe guest rooms, Le Narcisse Blanc is home to a world-class spa and a fine dining restaurant, Le Restauarant Cléo (named after Cléo de Mérode, of course.)  You know I love a good buffet breakfast, especially when it's included with our room reservation. We began every morning with a feast at the hotel and thoroughly enjoyed the endless supply of croissants, fresh fruit, cheeses and made-to-order eggs.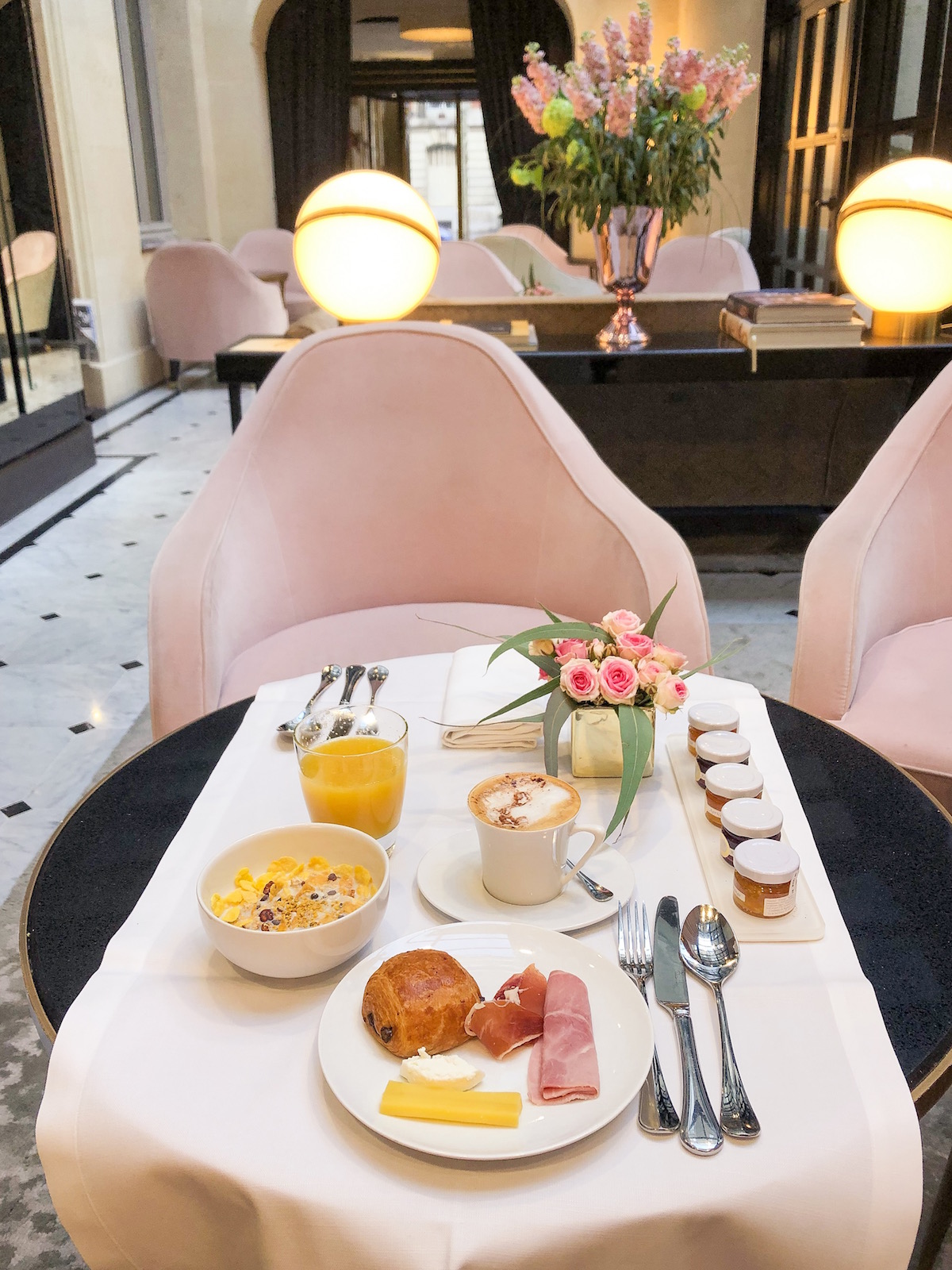 One last thing I have to note about Le Narcisse Blanc is the incredible service. The concierge and front desk staff went above and beyond during our stay by helping us with dining reservations, offering recommendations and answering any of our questions. I swear it was almost as if they could anticipate when we needed help.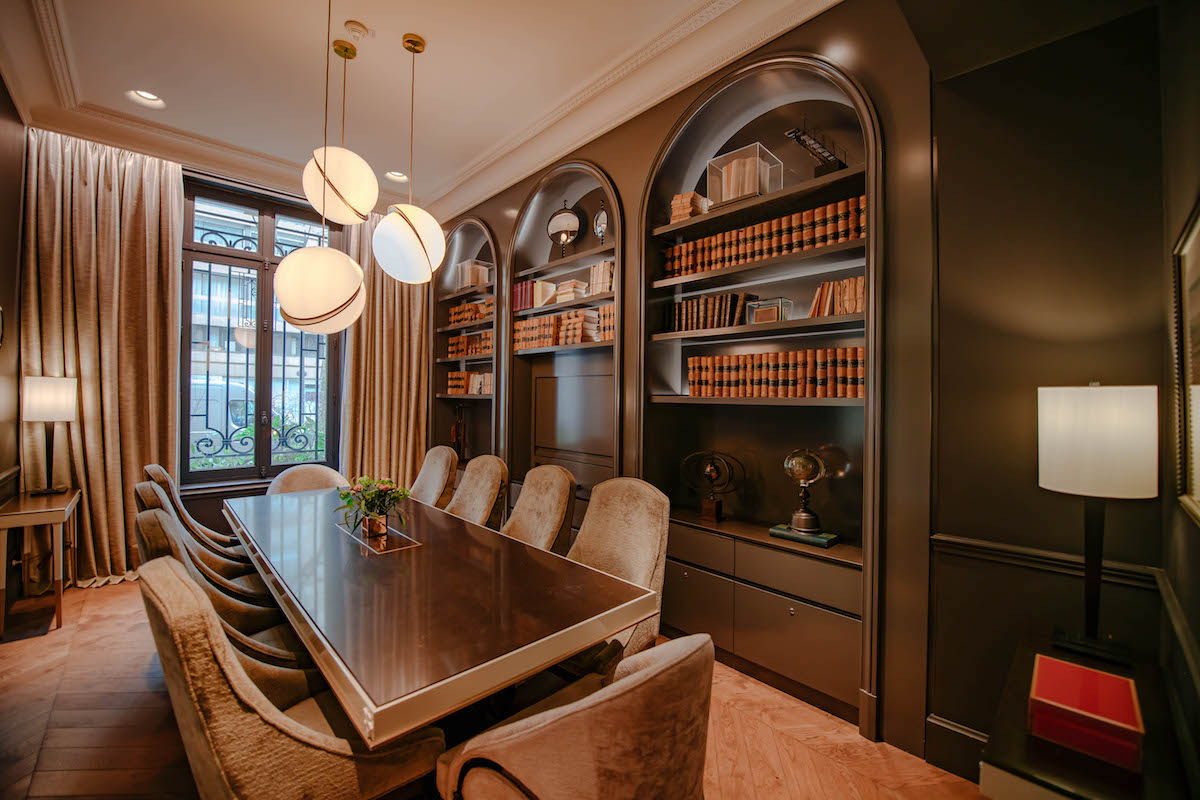 When you're visiting a country where you don't speak the language, having the assistance of an English-speaking concierge is a game changer and can make a big difference in the quality of your trip. Even if you don't need help with your itinerary, a concierge can call ahead to restaurants and request that you're paired with a server who can speak your language. They can also reserve tickets for you at major landmarks and museums so you can skip long lines. The guys at Le Narcisse Blanc were the best of the best and some of the most helpful folks we've ever had the pleasure of being assisted by on a trip!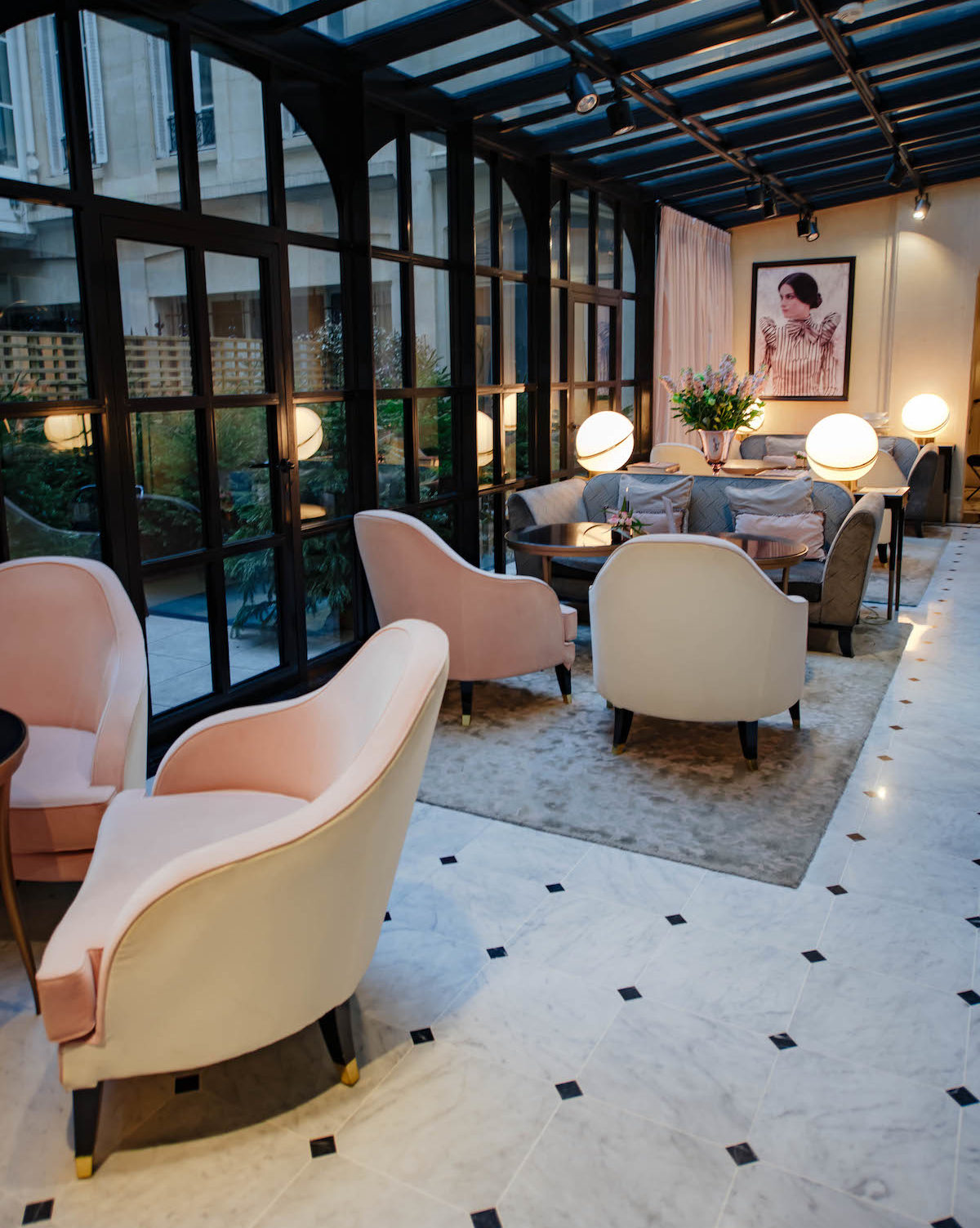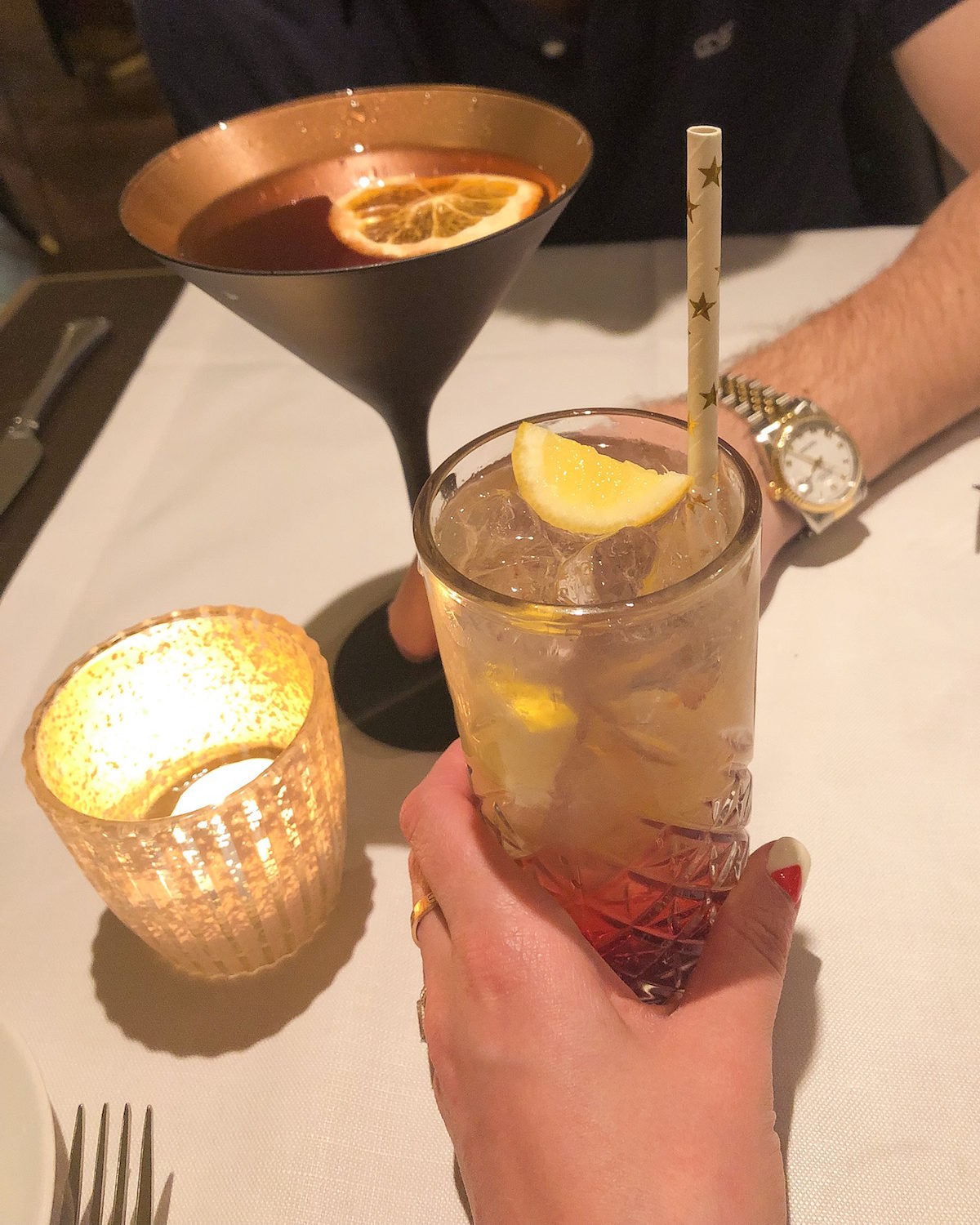 WHERE WE ATE
Café de l'Esplanade – Our hotel concierge recommended this cafe for a nearby casual lunch the first afternoon we arrived. Many restaurants in Paris are closed on weekends, but Café de l'Esplanade is open 7 days a week and a neighborhood favorite. It's exactly what you'd envision a Parisian cafe to be– outdoor tables lining the sidewalk, a large wine selection and a menu filled with traditional fare like filet with Béarnaise sauce, shoestring french fries, tuna tartare, foie gras and oysters. Our meal was so tasty and we loved that we were able to sit outside and people watch while enjoying our food. PS our waitress spoke fluent English and was incredibly friendly!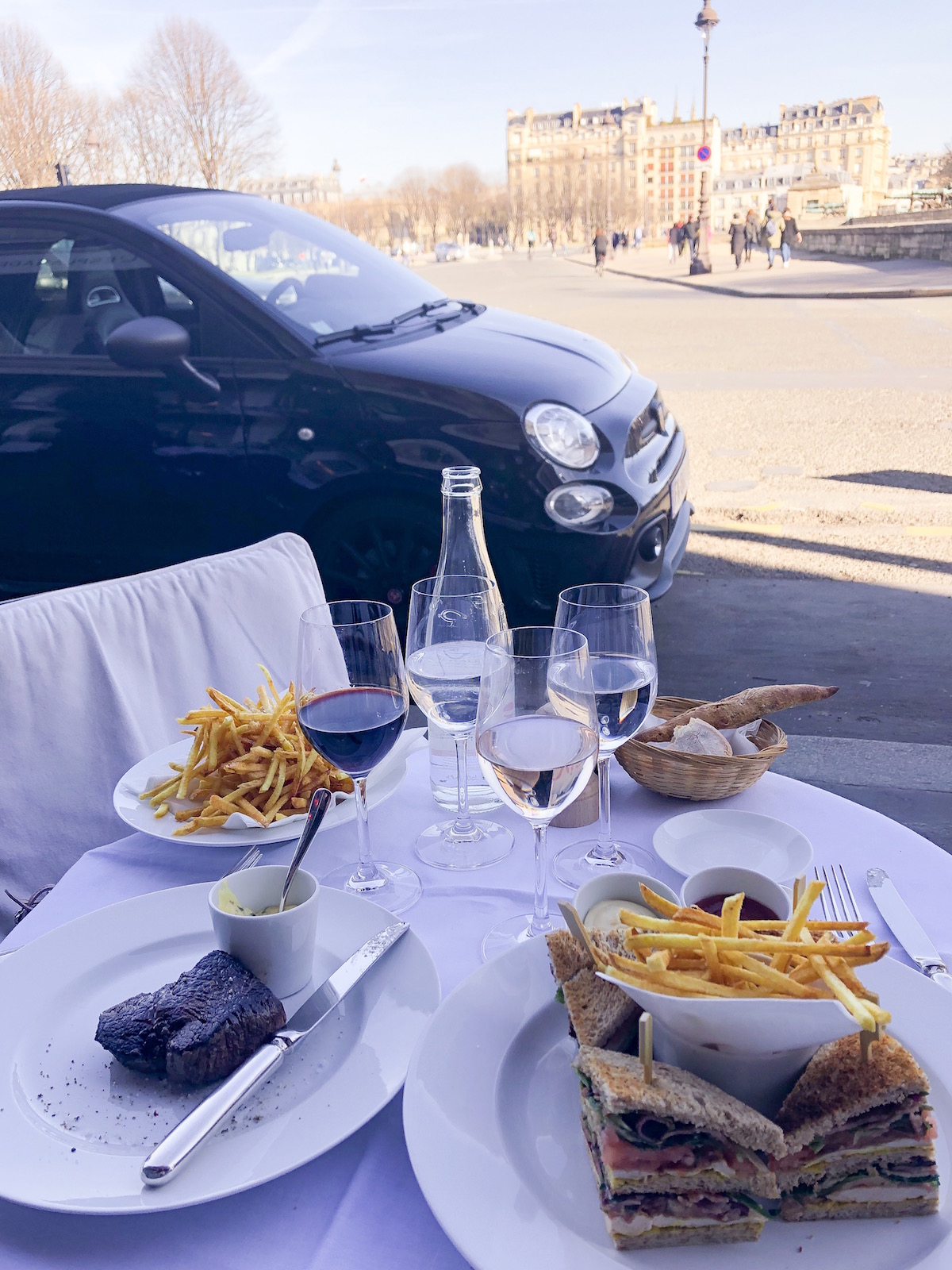 Bistro Saint Dominique – If you're looking for a cute, non-touristy restaurant near the Eiffel Tower on the Left Bank head here! It's about a ten minute walk away and an adorable spot to grab a laid back lunch or dinner. The menu is full of yummy French favorites (I had the burger and Nick had the filet) and we noticed most of our fellow diners looked like locals (aka were speaking French) which is always a good sign!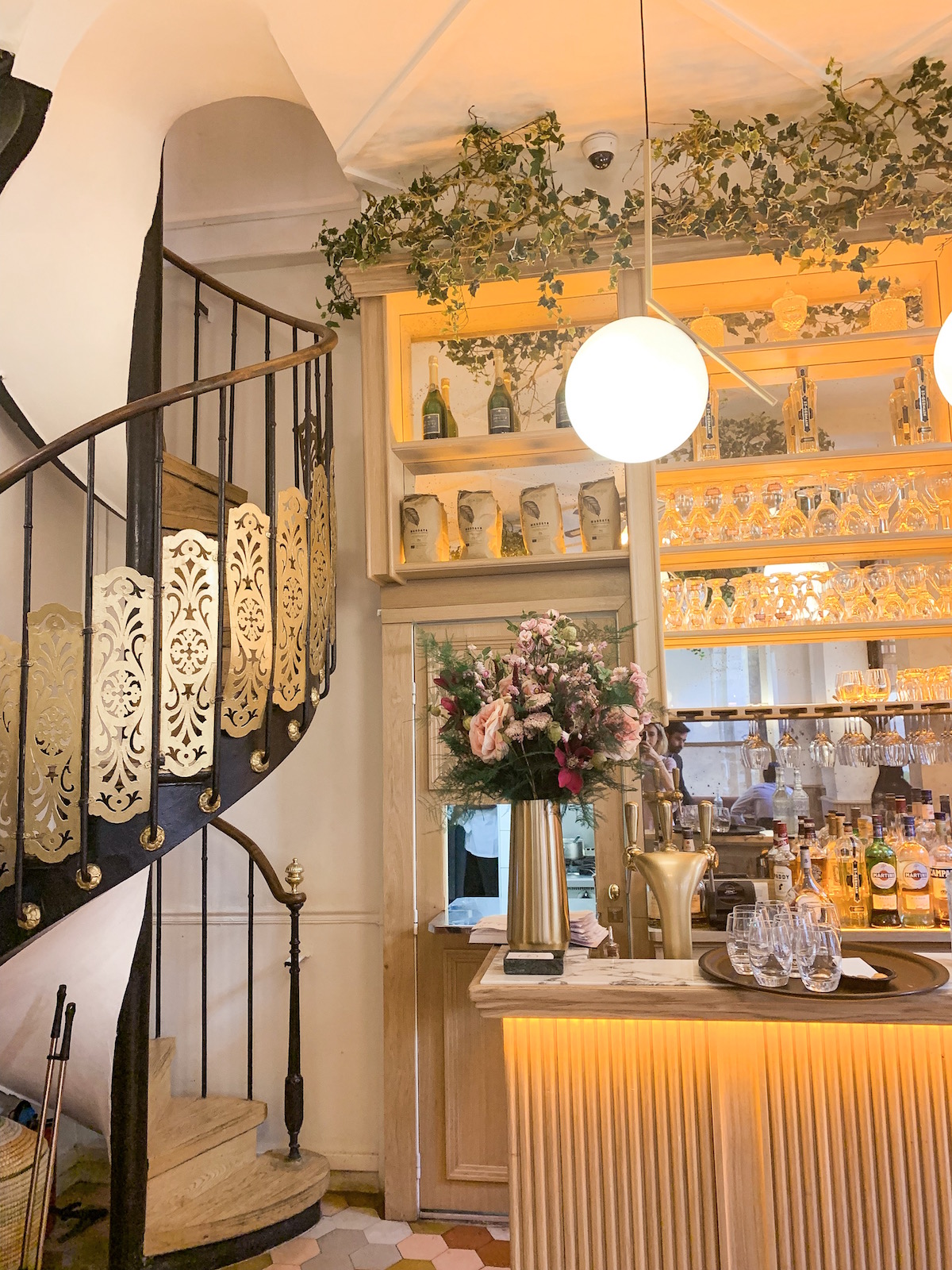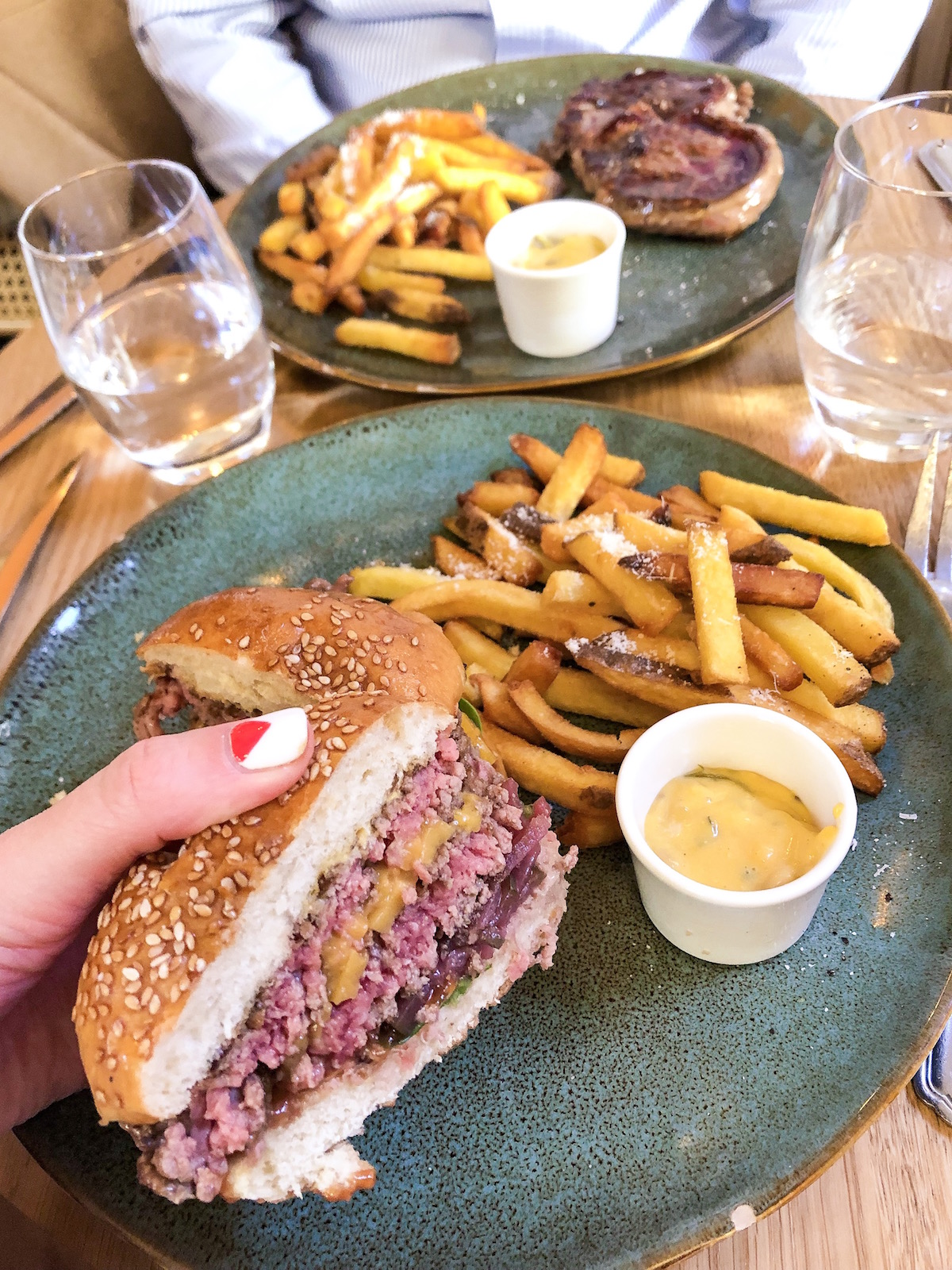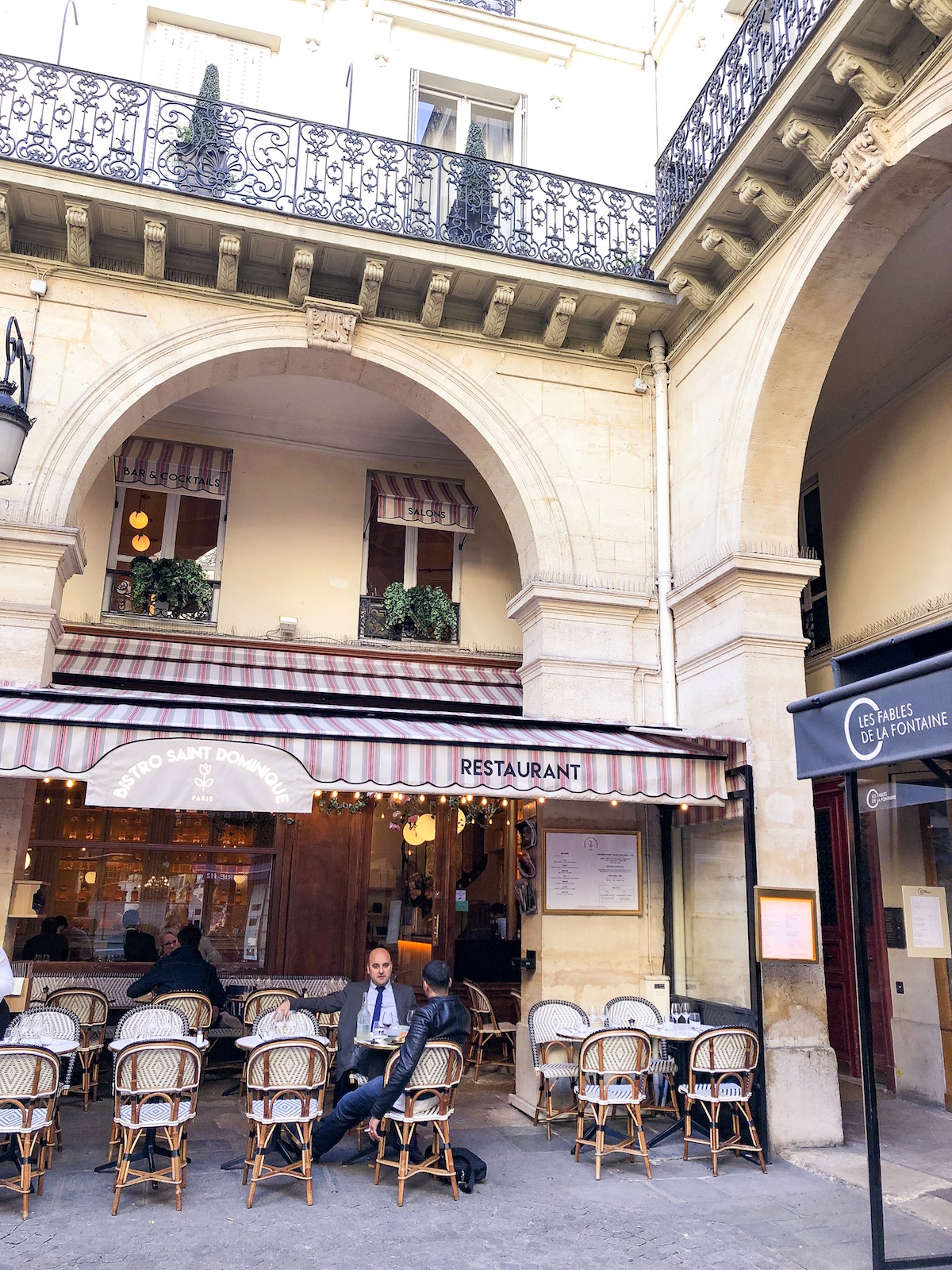 Hotel Costes – The restaurant at Hotel Costes was on my list our first trip to Paris and I was so bummed we didn't have time to go. It was absolutely worth the wait because here I had the best creamy mushroom pasta of my entire life. I'm still thinking about it!!!! Ugh it was so good and the vibe was just so chic and dreamy. I don't want to call Hotel Costes bougie but it's definitely a place where the "cool" crowd and celebrities like to dwell. As you can probably imagine the prices are far from cheap, but we both left agreeing that the food and drinks were worth every penny.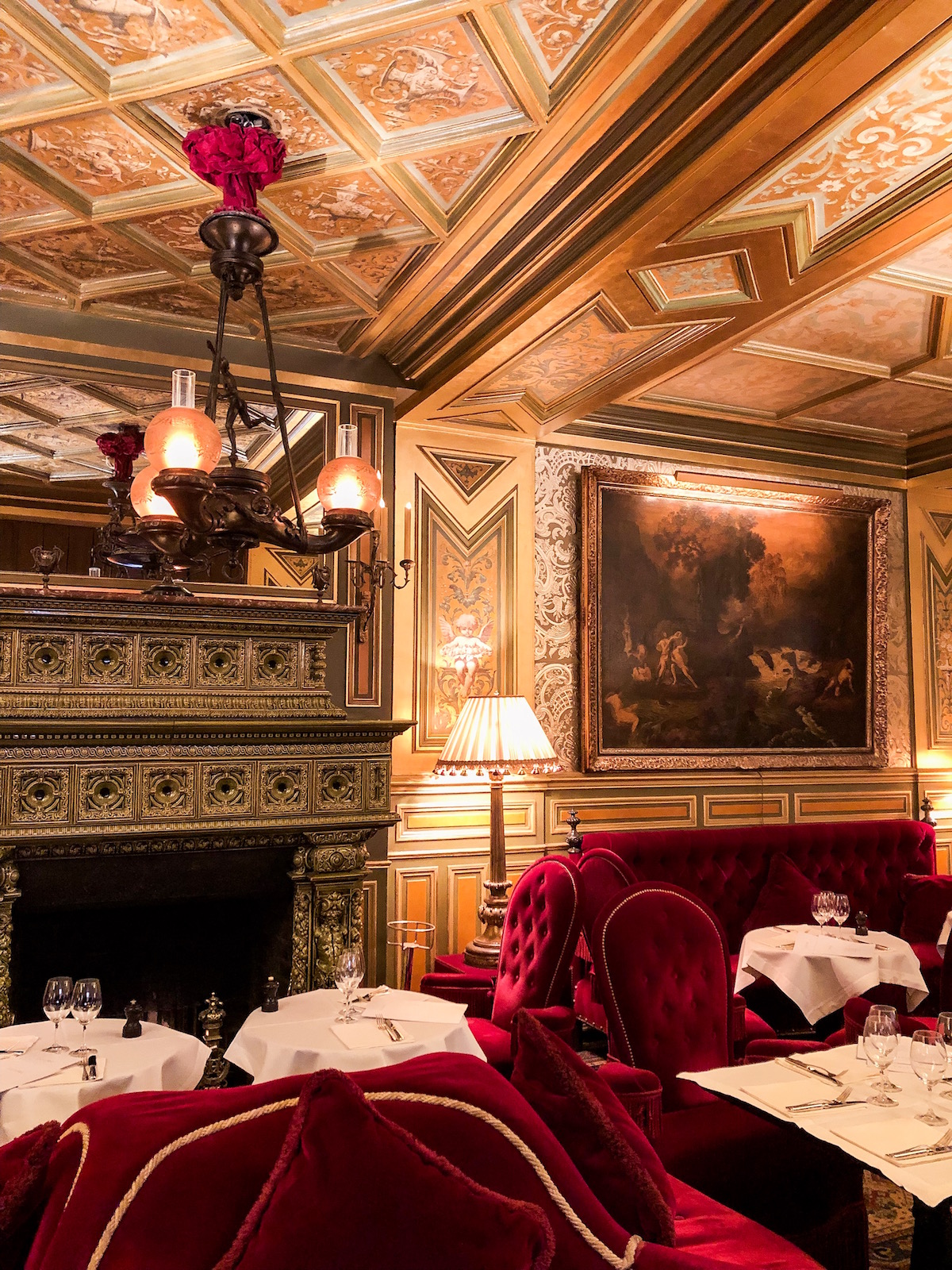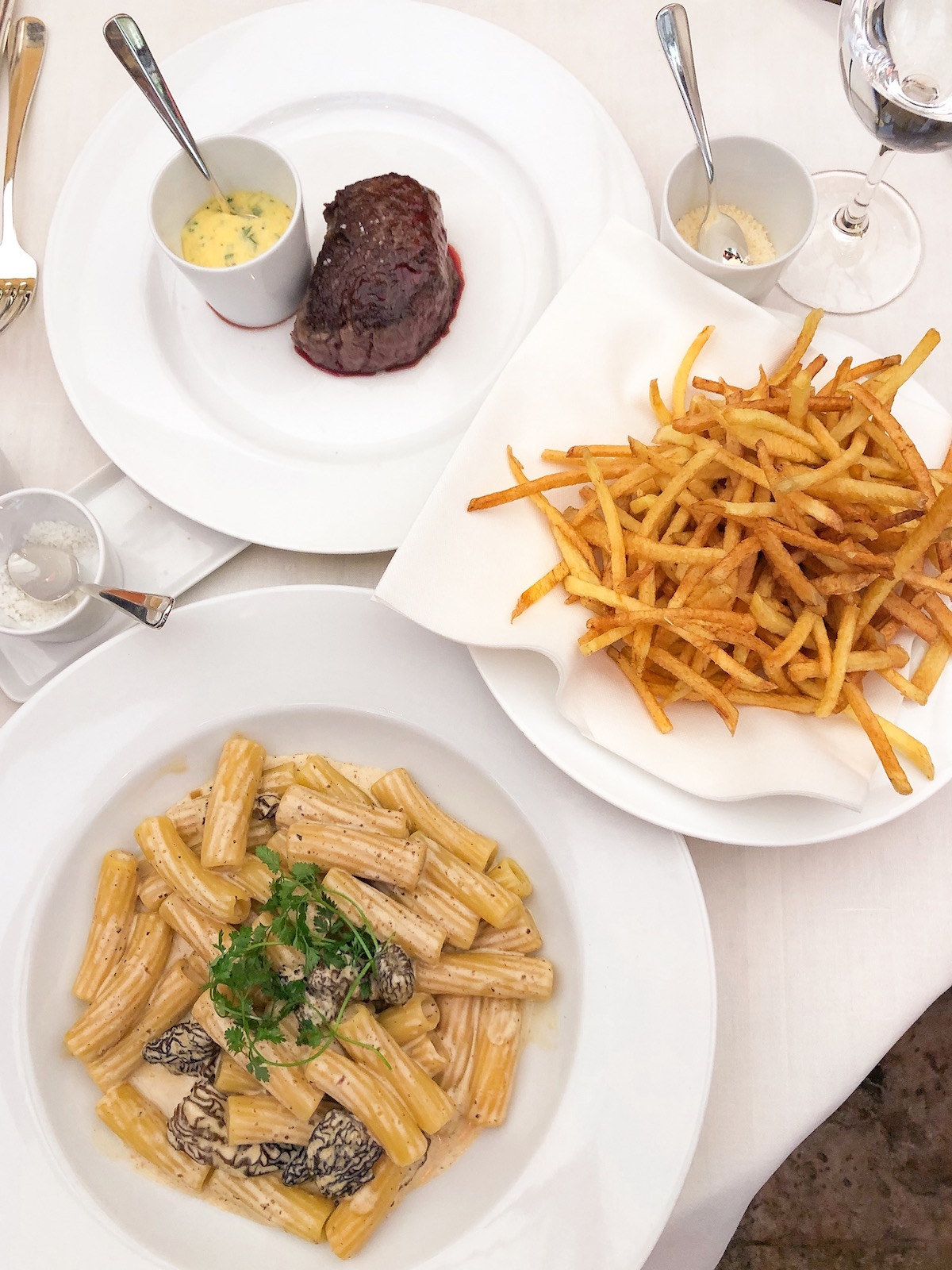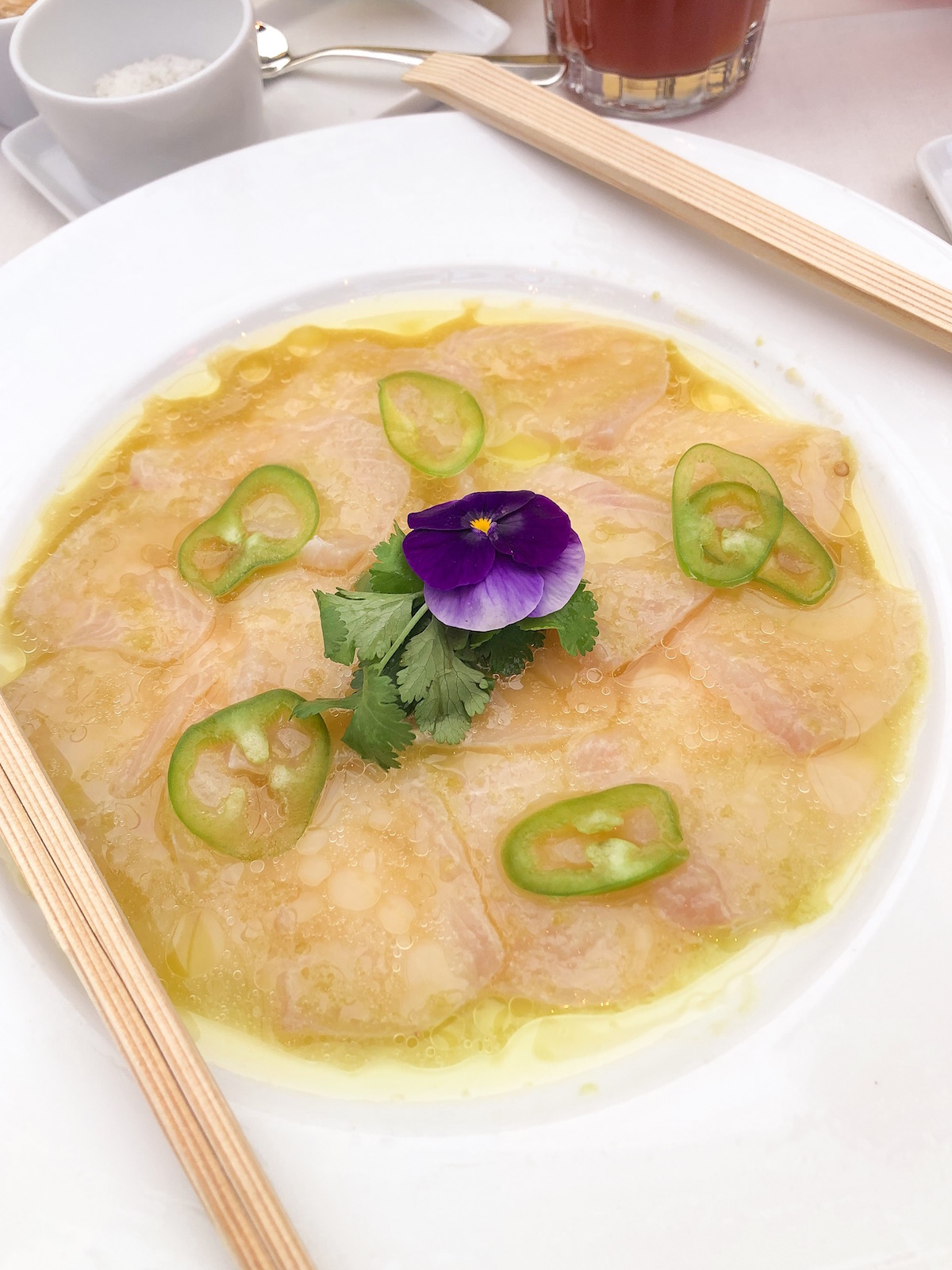 Restaurant Substance – We had an amazing late dinner here after grabbing drinks at the Shangri-La Hotel. After eating at a few places with traditional menus, we were pumped to find a menu that was a little more creative and elevated. For my entree I had this incredible chicken with the most perfectly cooked crispy skin– YUM. I also thought the overall vibe was really cool (super modern + open kitchen) and appreciated the fact that we were surrounded by all French speakers.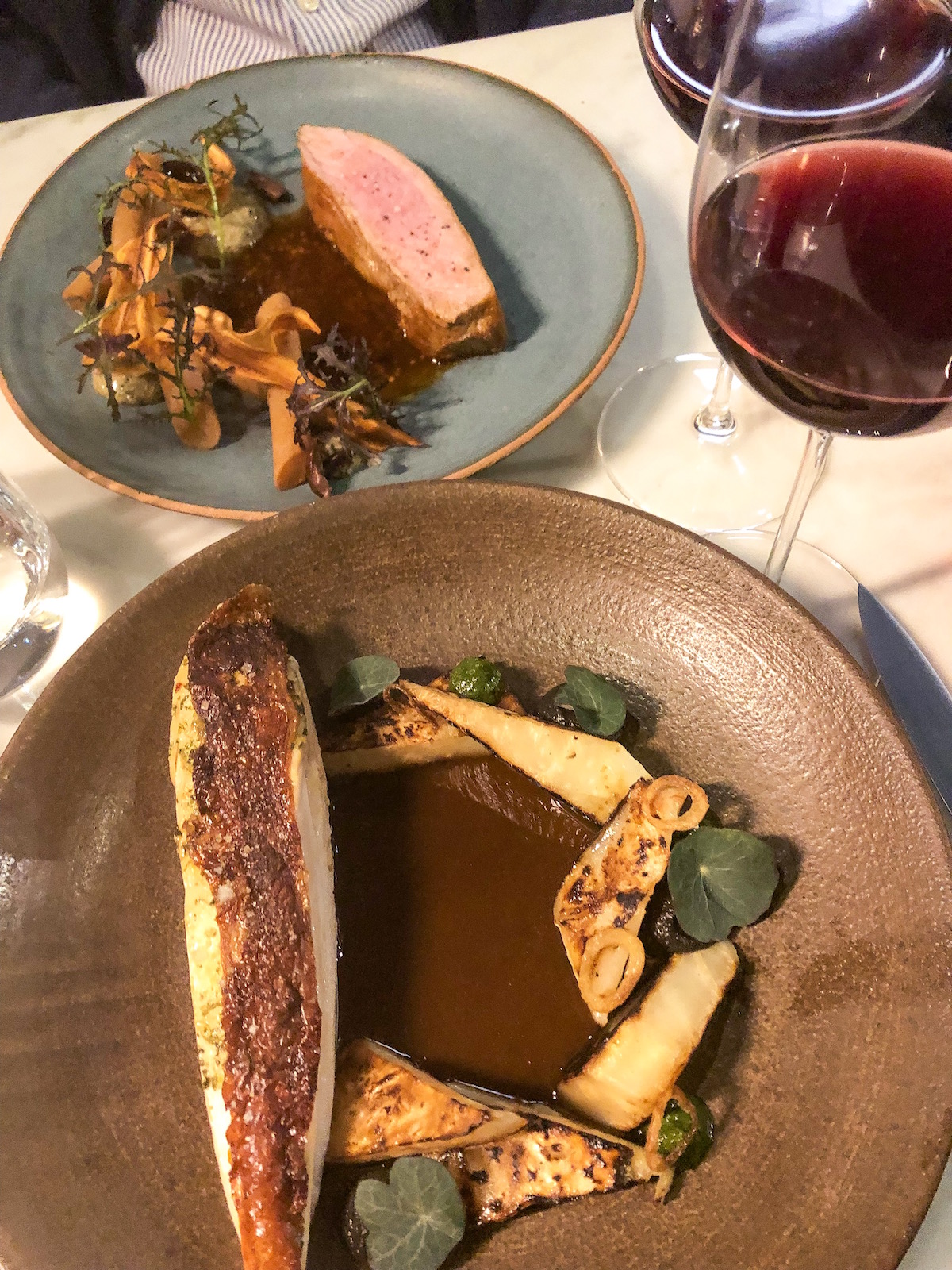 Bistro Les Papilles – If you read my first Paris Travel Guide then you'll recognize Bistro Les Papilles. We loved this restaurants so much that we had to come back again! It's a very small casual spot in the Latin Quarter and there's no menu. Each night the chef serves all diners the same four-course meal, which consists of a soup, entree, cheese and dessert. Besides the food being fantastic, the overall experience of eating here is just really special and unique.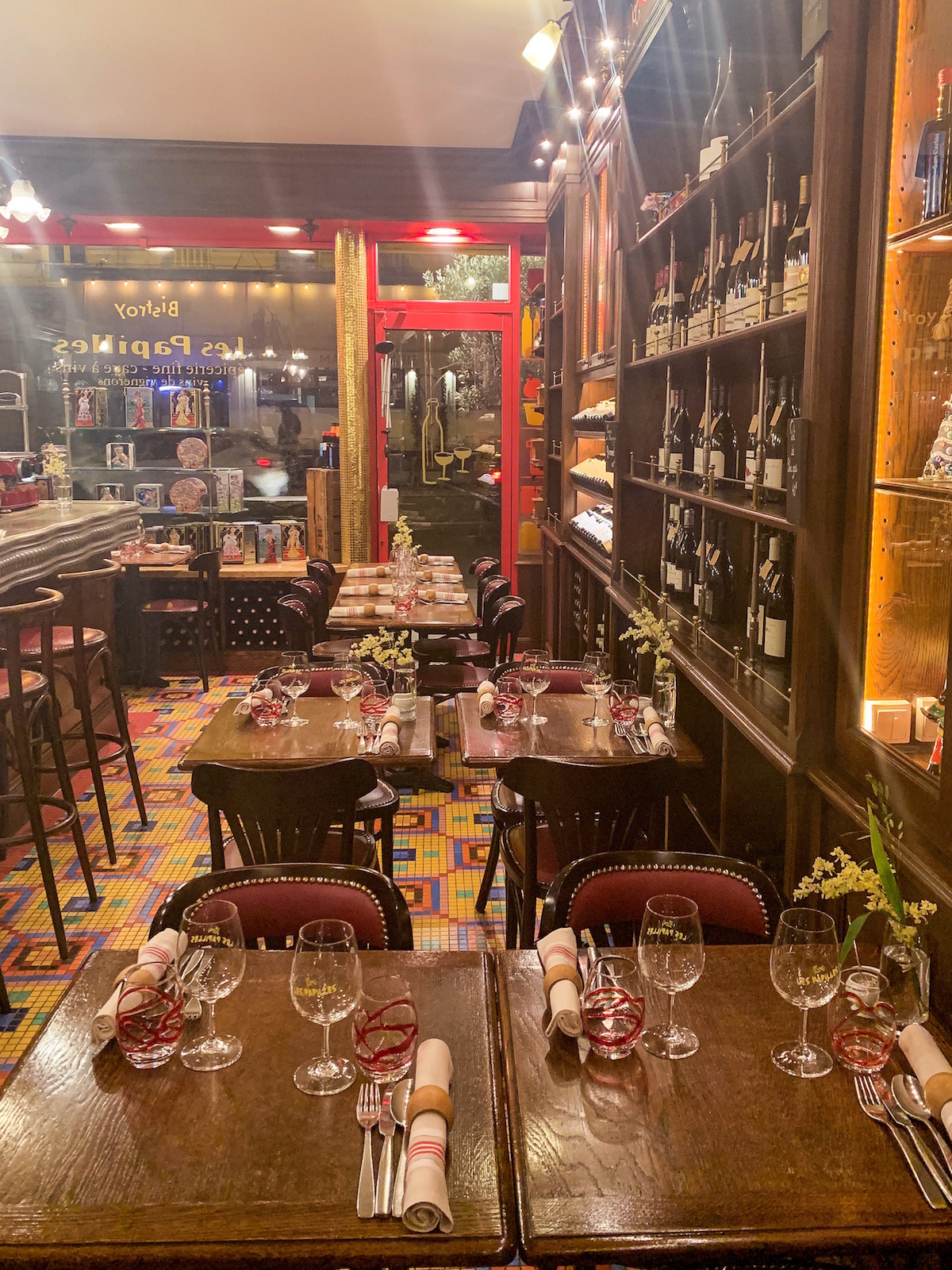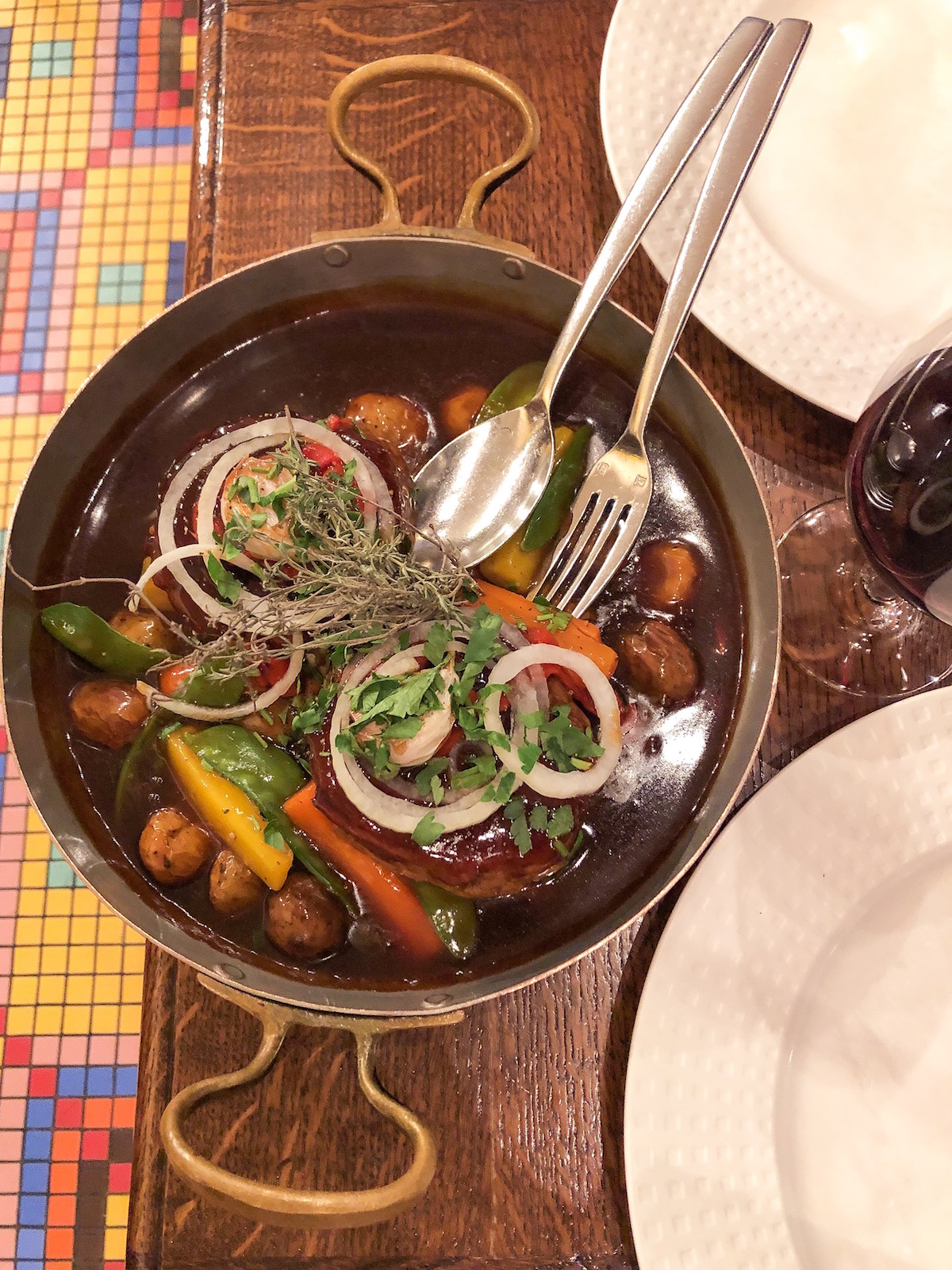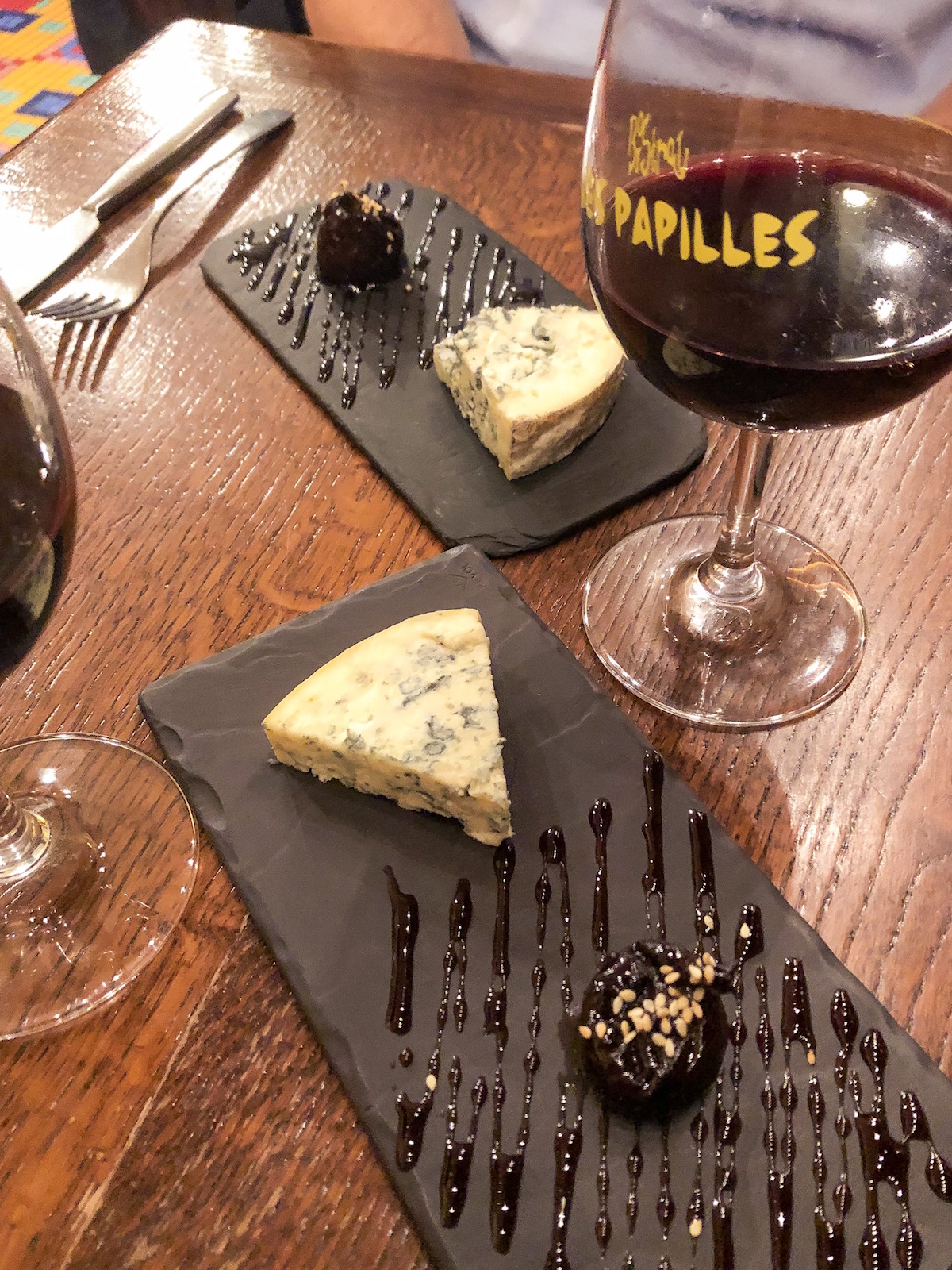 WHERE WE DRANK
Botaniste – This bar in the Shangri-La Hotel has by far one of the most unique intriguing cocktails menus I've ever seen! I mean, just LOOK at our drinks. Not only were these delicious, but the presentation was an experience in itself.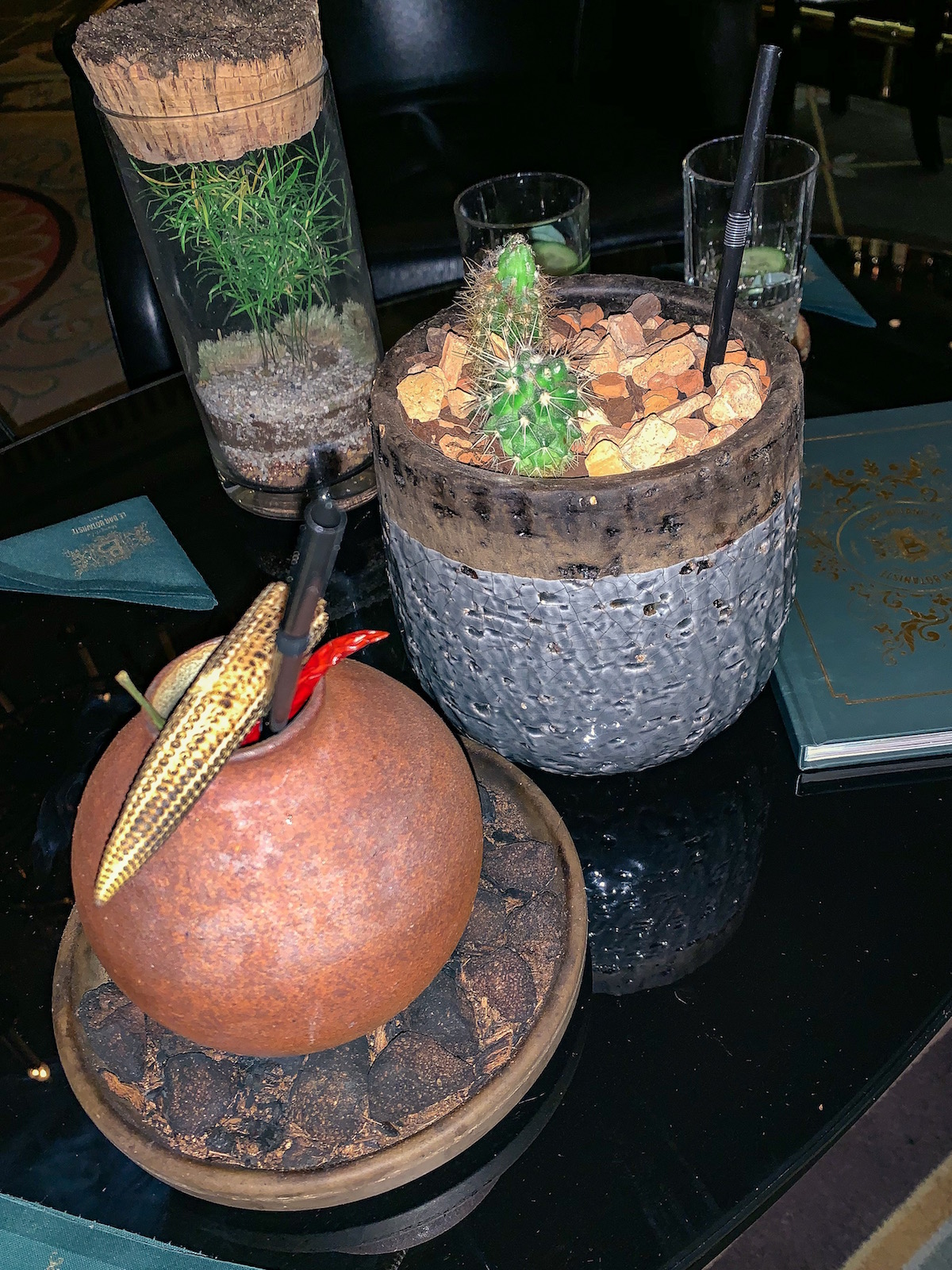 SÒNG – If you're looking to enjoy drinks with the best view in Paris then I highly recommend making a reservation at SÒNG, a pop-up speakeasy in the Shangri-La Hotel. The bar is located in a suite of the hotel and you can only go up after getting directions from the hotel lobby staff. We didn't know what to expect, but once we rang the room bell and were let into the "bar" we were blown away by the most incredible view of the Eiffel Tower. There's less than 10 tables (some are inside and then others are out on a terrace) and the drinks aren't cheap. Literally I think we paid 45Euros each (I know I know) but honestly it was just one of the moments where the price was justified because we couldn't stop smiling. Everything about the experience was just beyond cool.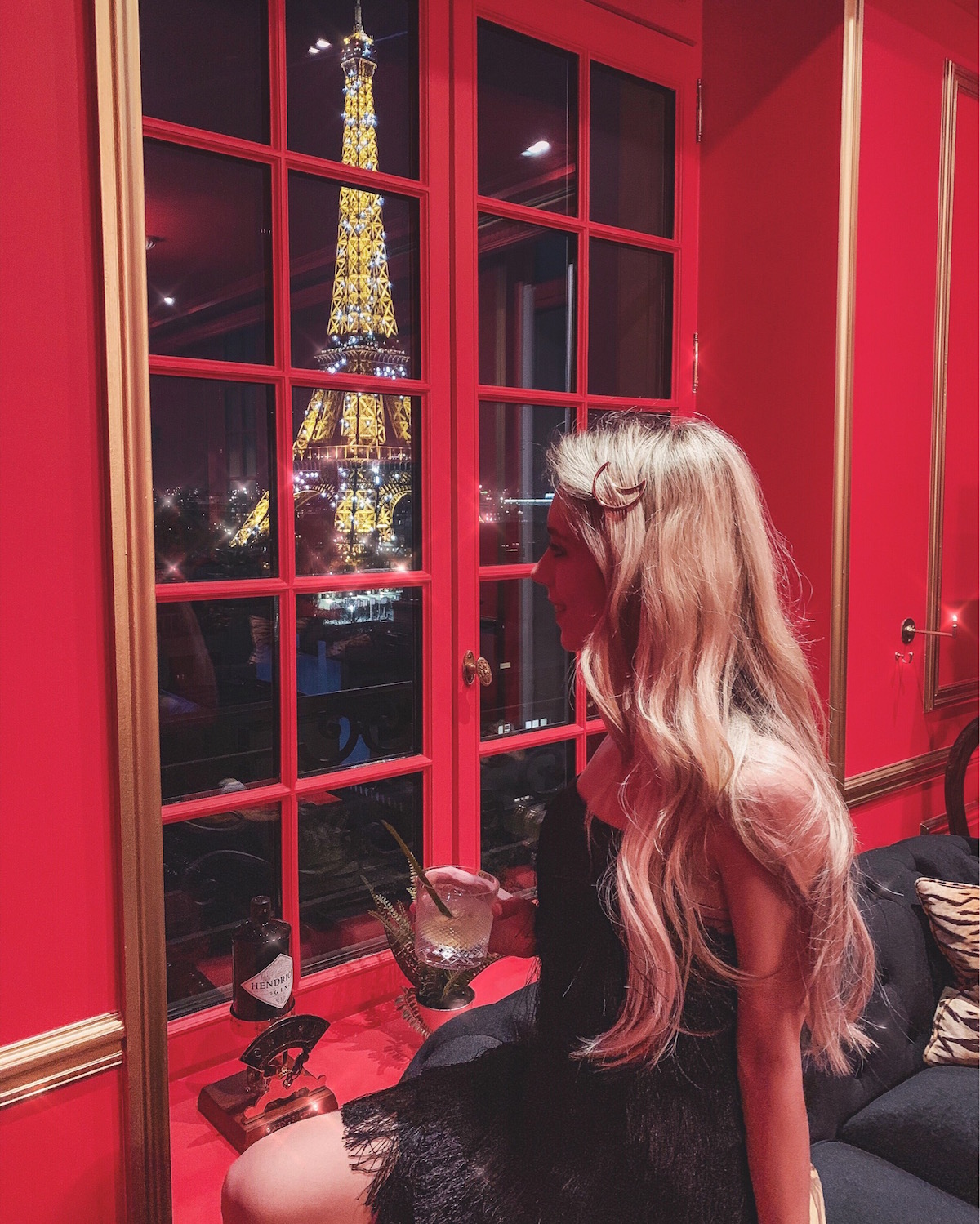 Prescription Cocktail Club – Very cool, low-key speakeasy in St. Germain. Cocktails were yummy and reasonably priced, plus we loved the old school candlelit atmosphere! The vibe was romantic (we noticed a few couples on dates) but also upbeat and appropriate for groups (noticed some tables that looked like students.) PS there's no sign for the bar, only the street number No. 23 on the outside of the building.
Le Malabar – I noticed this cozy little bar near our hotel and thought it looked cute so we stopped in for one last drink on our last night out! There were so many good cocktails (lot of ones with gin) that it was hard to choose which one to try! I noticed an Aperol Spritz and a few with gin that reminded me so much of when we were in London.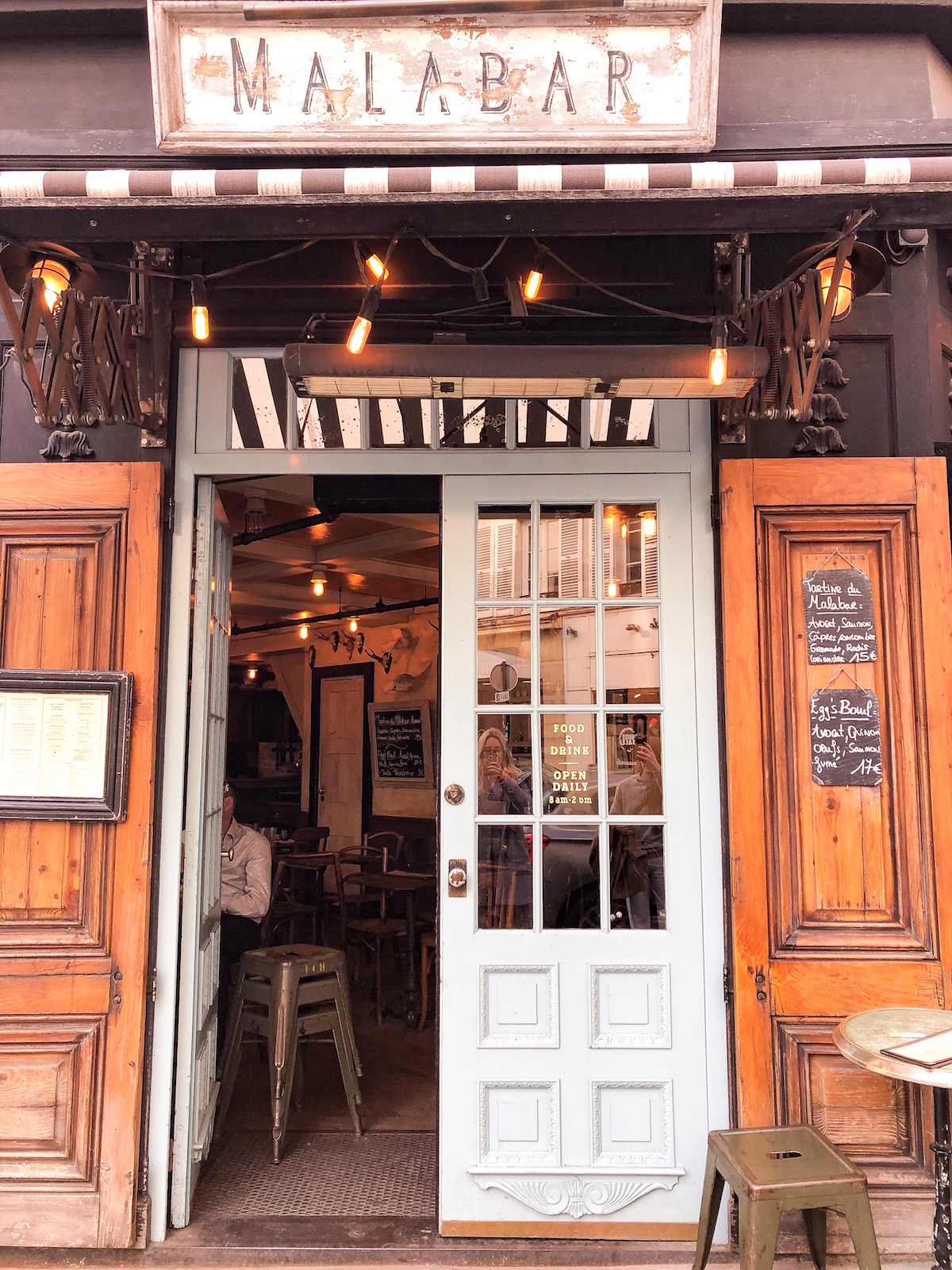 Cafe De Flore – A bit of a touristy cafe spot, but worth stopping at for a coffee or glass of wine if you find yourself in St. Germain. It's location near a busy intersection makes for some very good people-watching!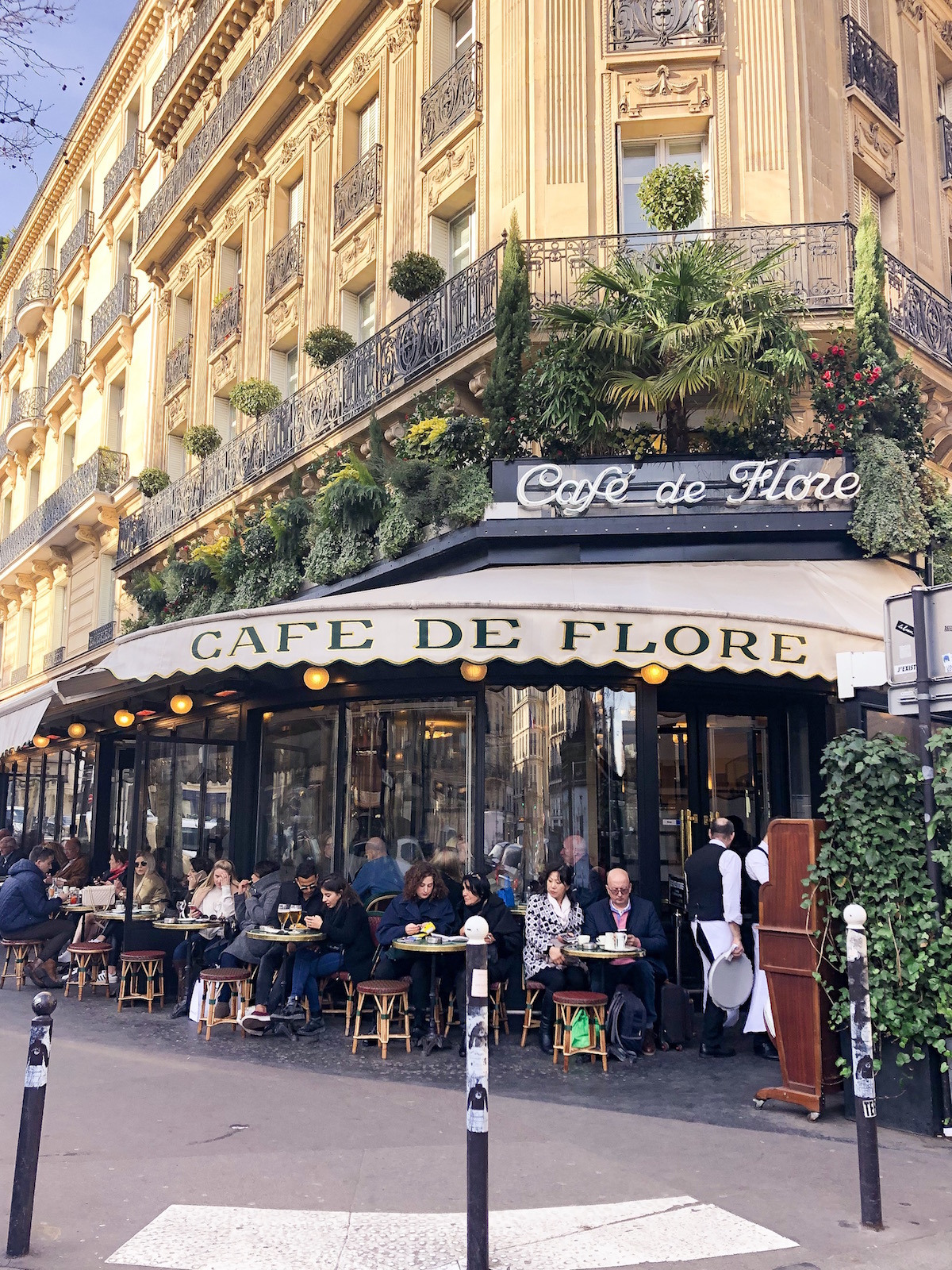 WHAT WE DID
The Louvre – Since we didn't visit the Louvre on our first trip (we did Musee D'Orsay instead) we had to check it off our list this time. It's absolutely massive and I don't think it would be humanely possible to walk all the halls and see everything even after three visits, but we tried our best! Obviously we headed straight to Leonardo da Vinci's Mona Lisa to get a selfie (#sorrynotsorry) and then from there we just let ourselves wander though the galleries for about two hours.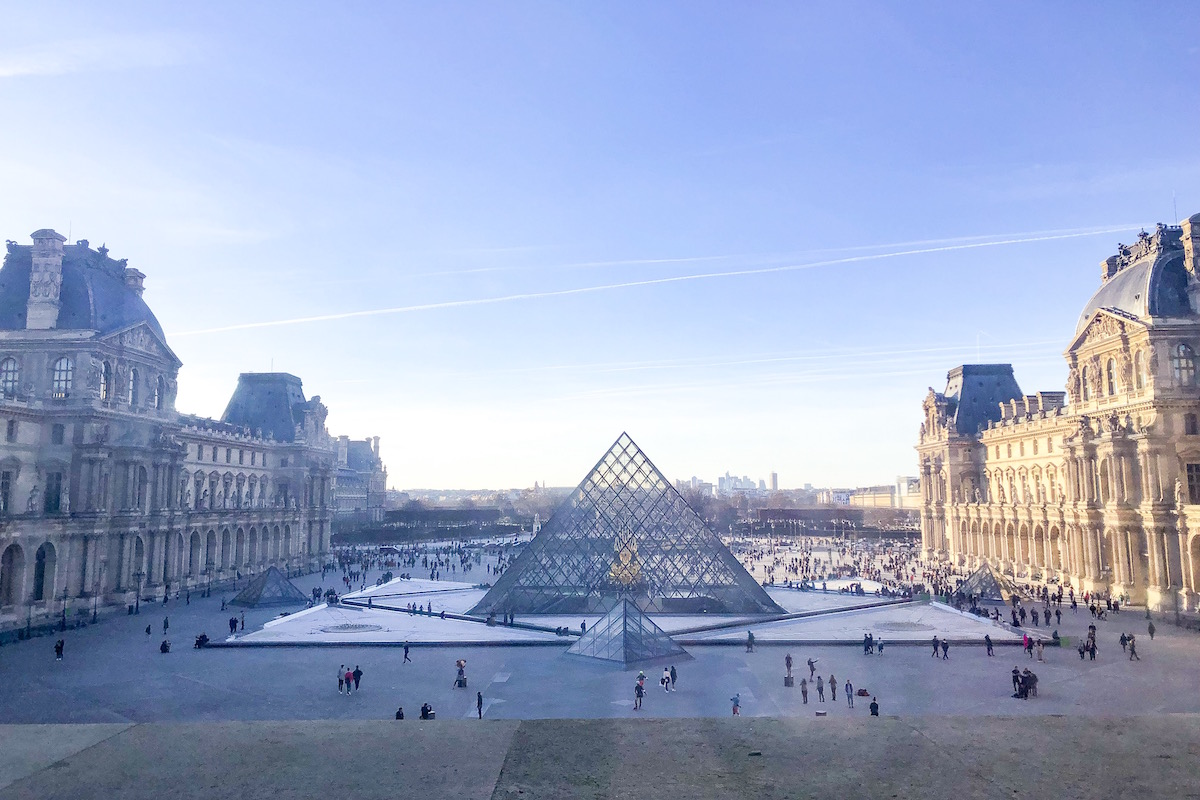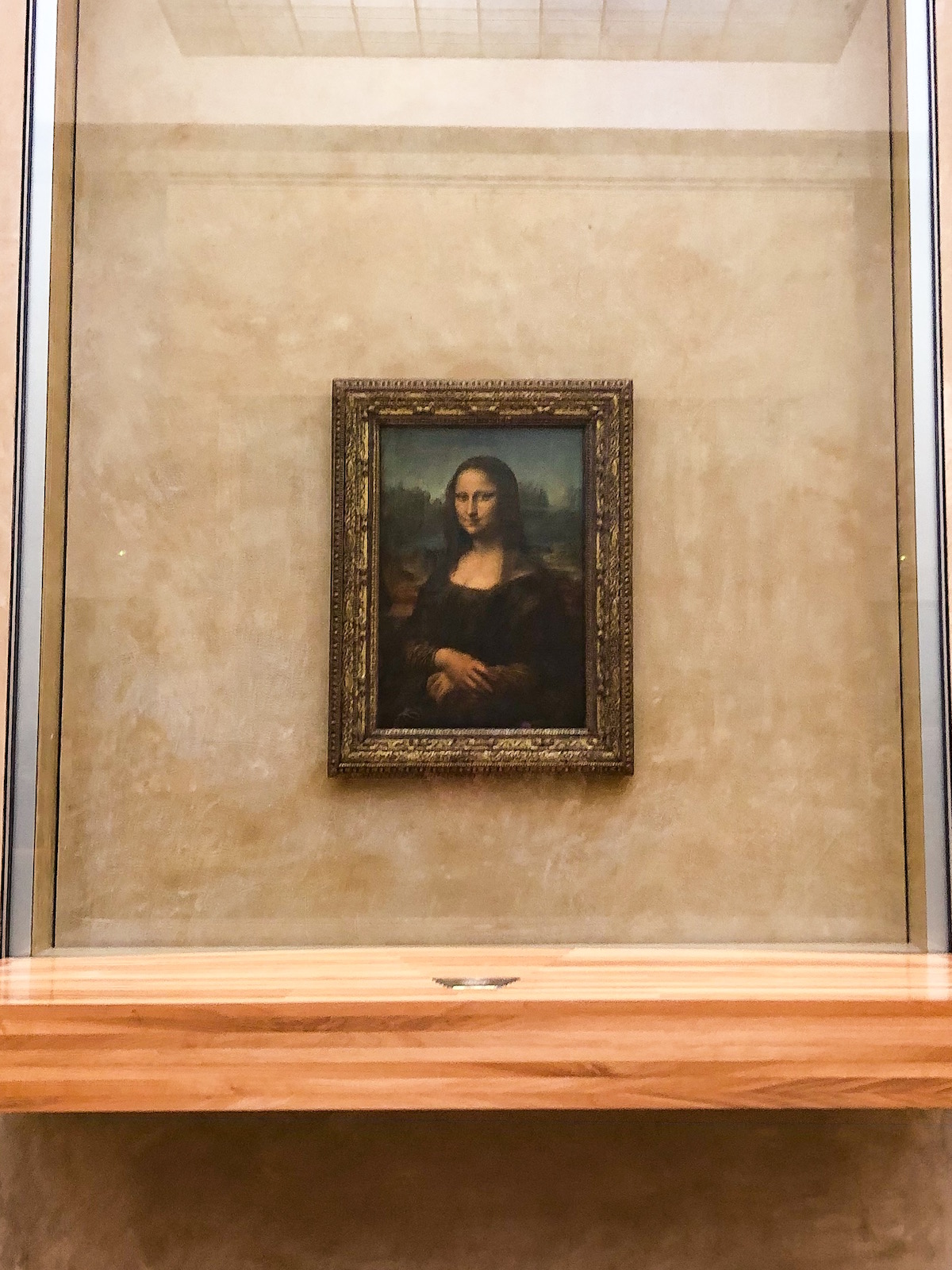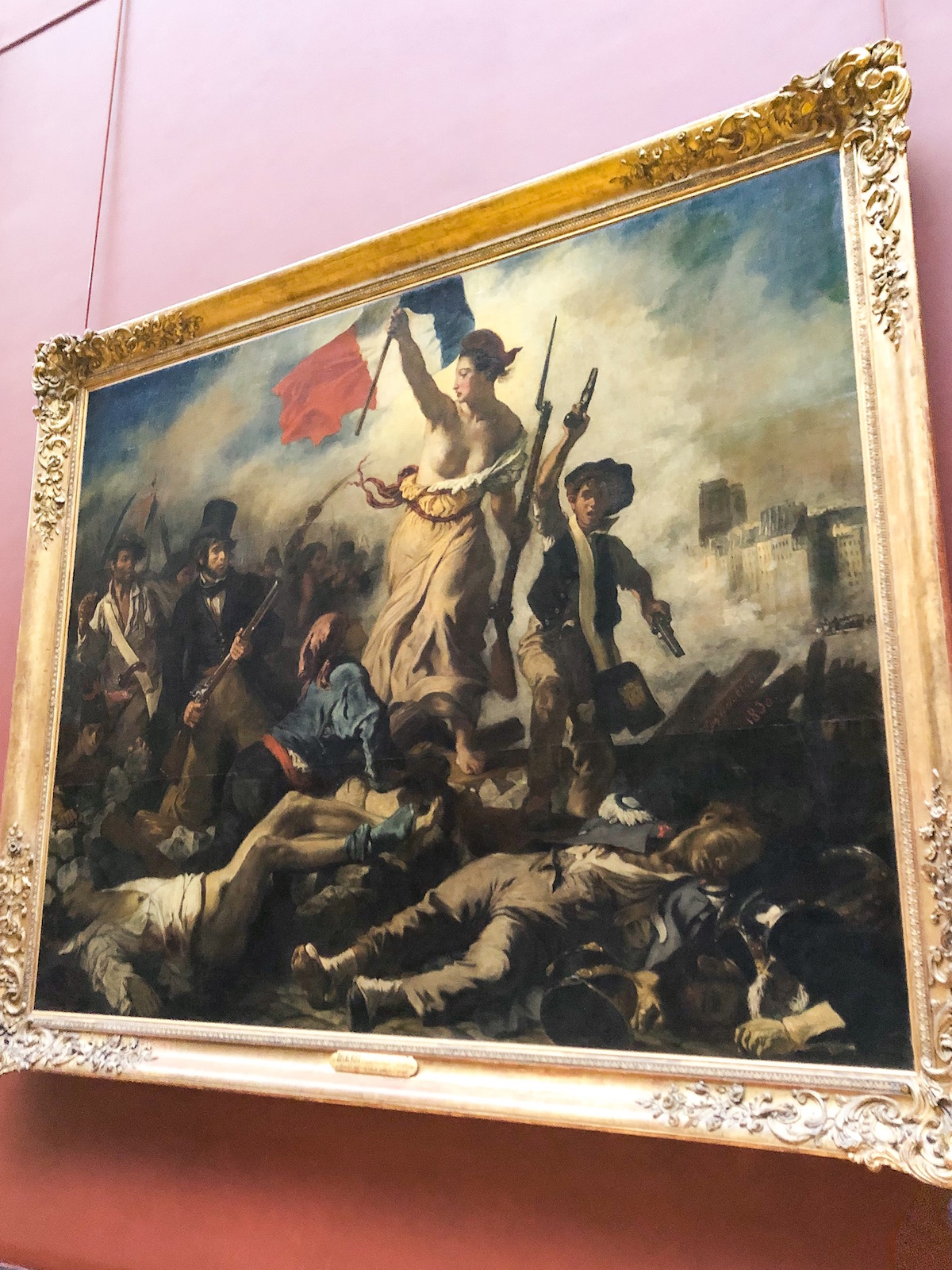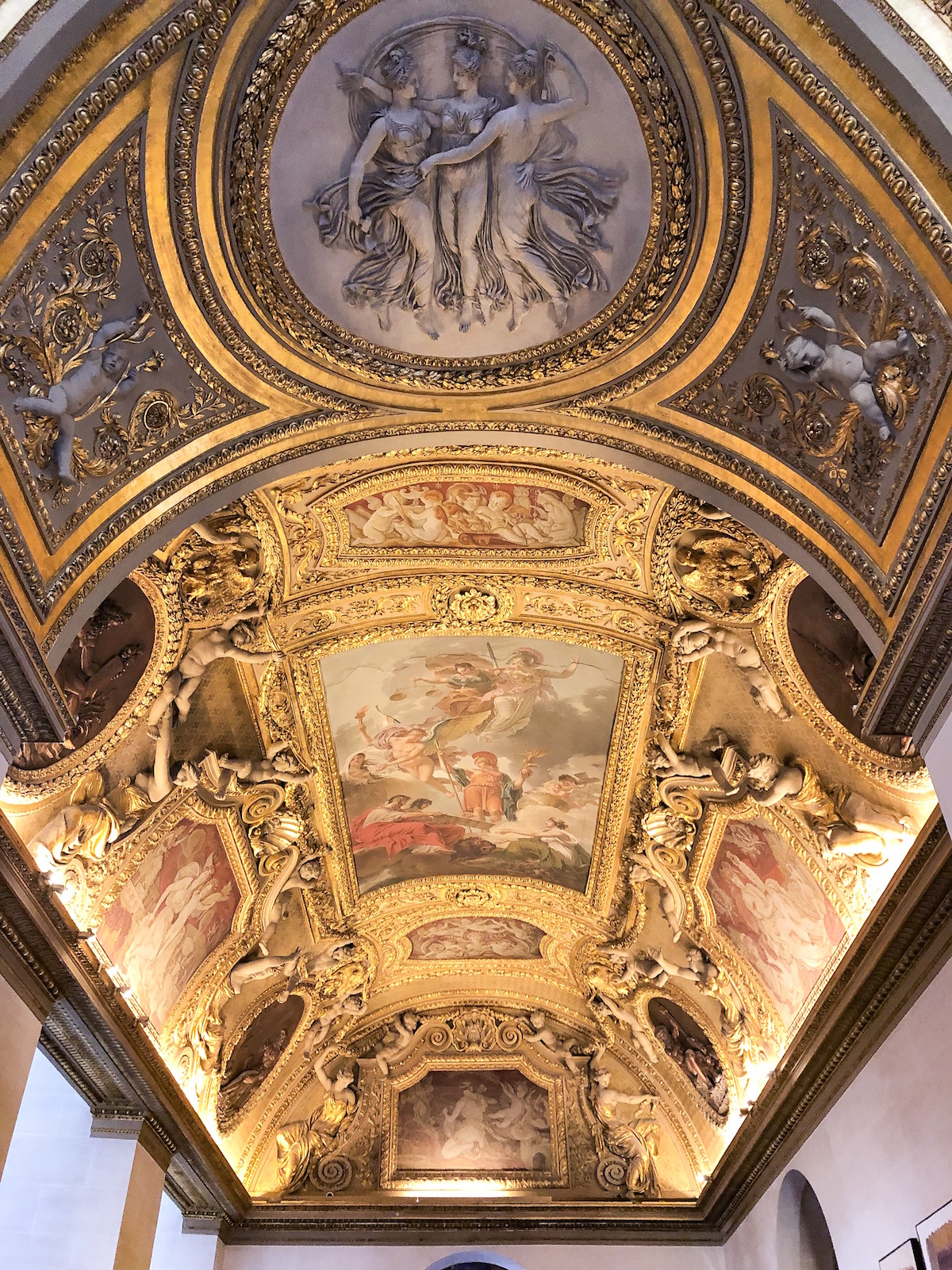 Musee Rodin – While large museums like the Louvre and the D'Orsay tend to get a lot of attention, Paris is home to many small museums that are just as worthy of visiting. We spent almost two hours one morning exploring Musee Rodin and loved it! The museum is located in an old mansion on the Left Bank and housing the works of the French sculptor Auguste Rodin. I appreciated the peaceful environment and loved that visitors could peruse the rooms at their own leisure wearing an audiobook+headphones learning about Rodin's journey as an artist and the story behind each pieces. The museum grounds and surrounding gardens are beautiful too!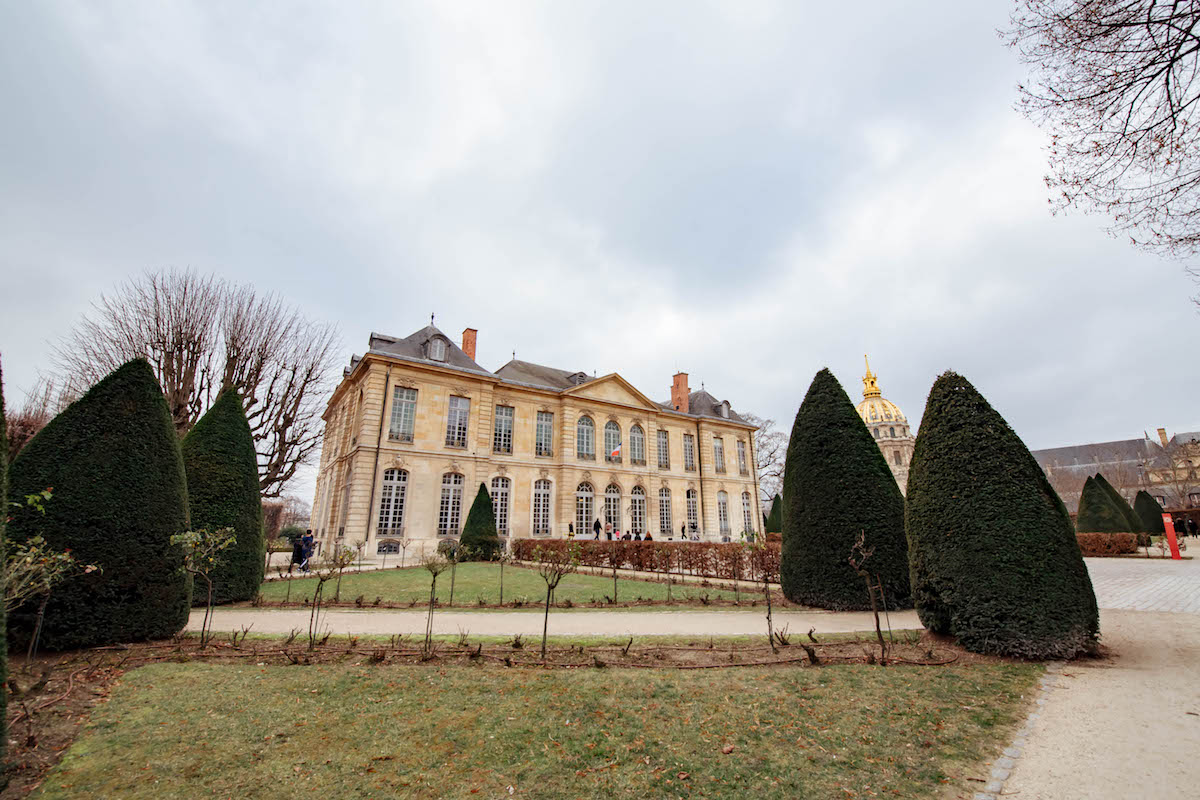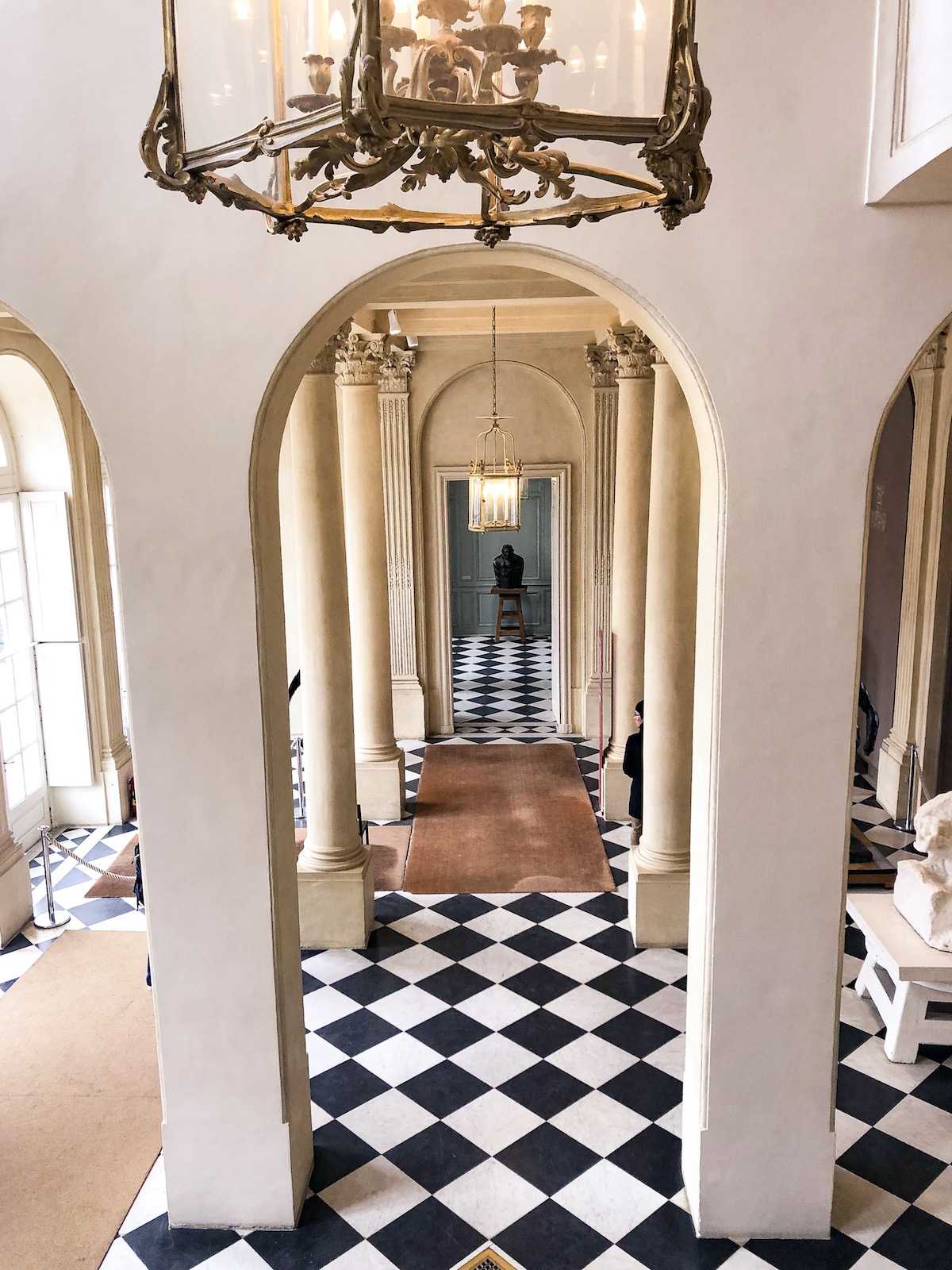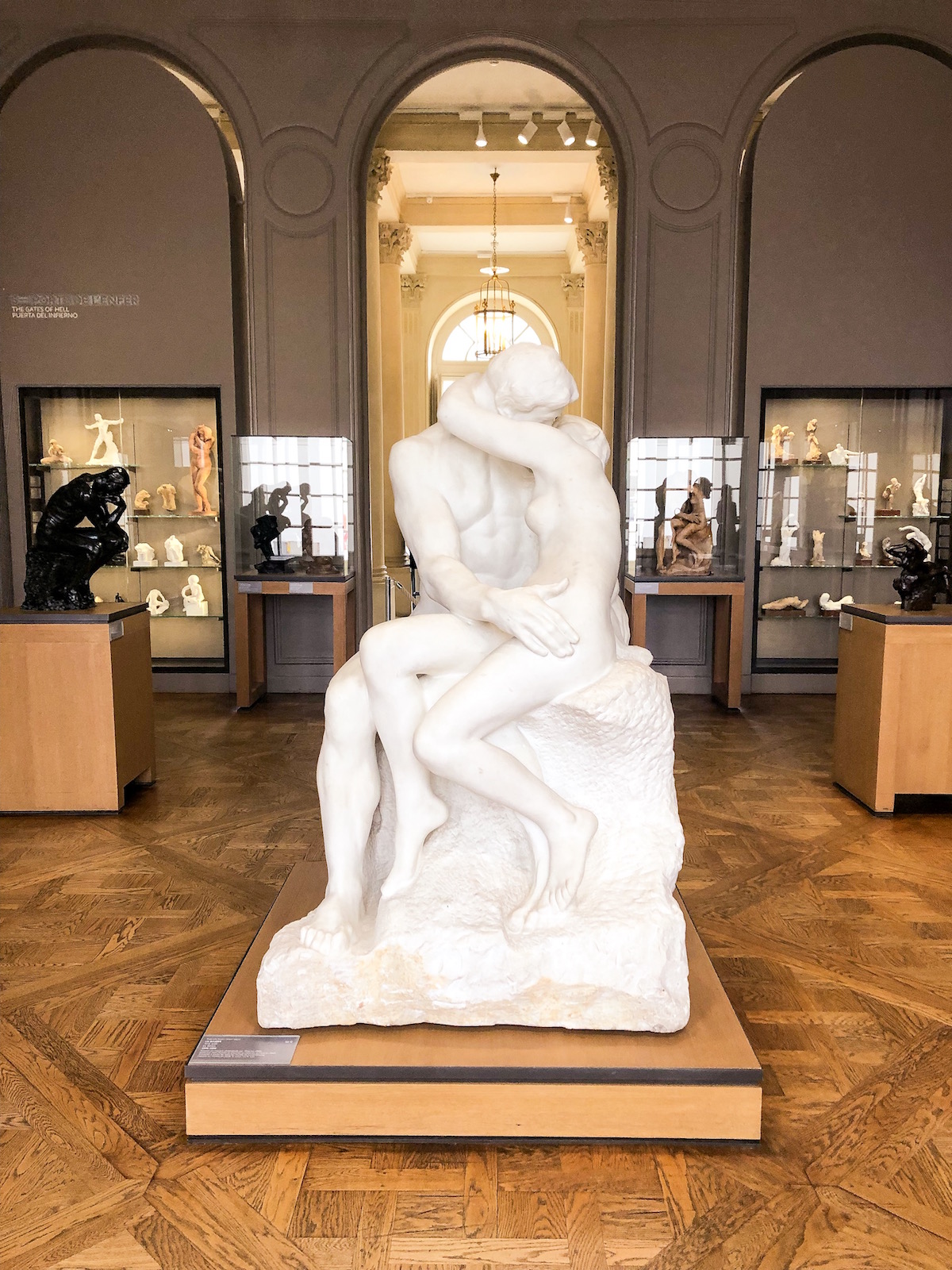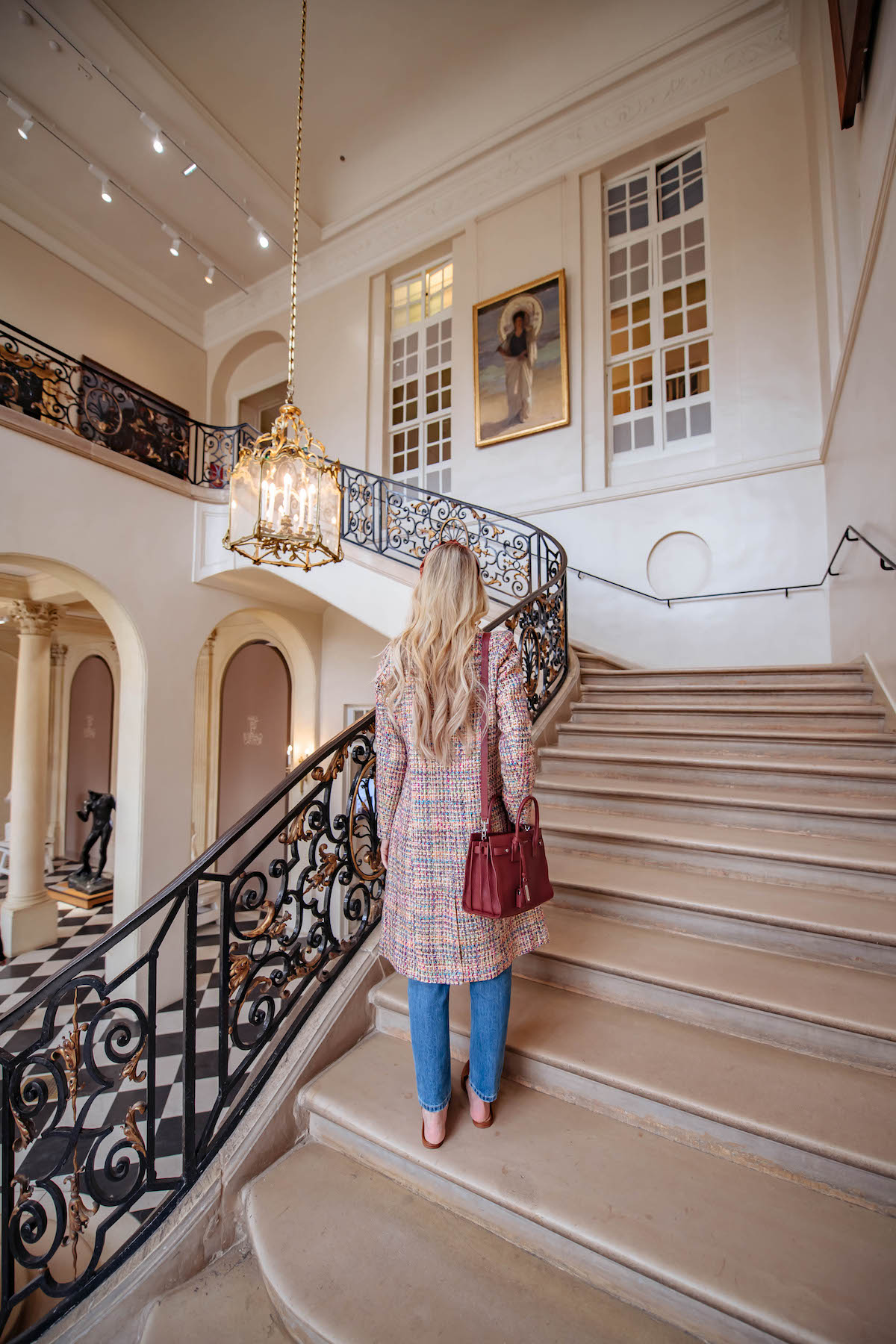 Outfit Details // Anthropologie Tweed Coat c/o | Free People Bodysuit c/o | Distressed Jeans | Saint Laurent Bag | Leather Slides | Kendra Scott Necklace c/o
The Eiffel Tower – You can't come to Paris and not visit the Eiffel Tower. It dominates the landscape and there's no shortage of spots where you can enjoy the view! We did some exploring near the base of the tower on the Left Bank (Rue de la Universidad is a great place for pictures) and did another leisurely stroll along the Seine River at night walking towards the Trocadero– the same spot where we got these amazing photos from our last trip! I'm also SO happy my girl Mollie was able to join us for one of the days we were in town. 🙂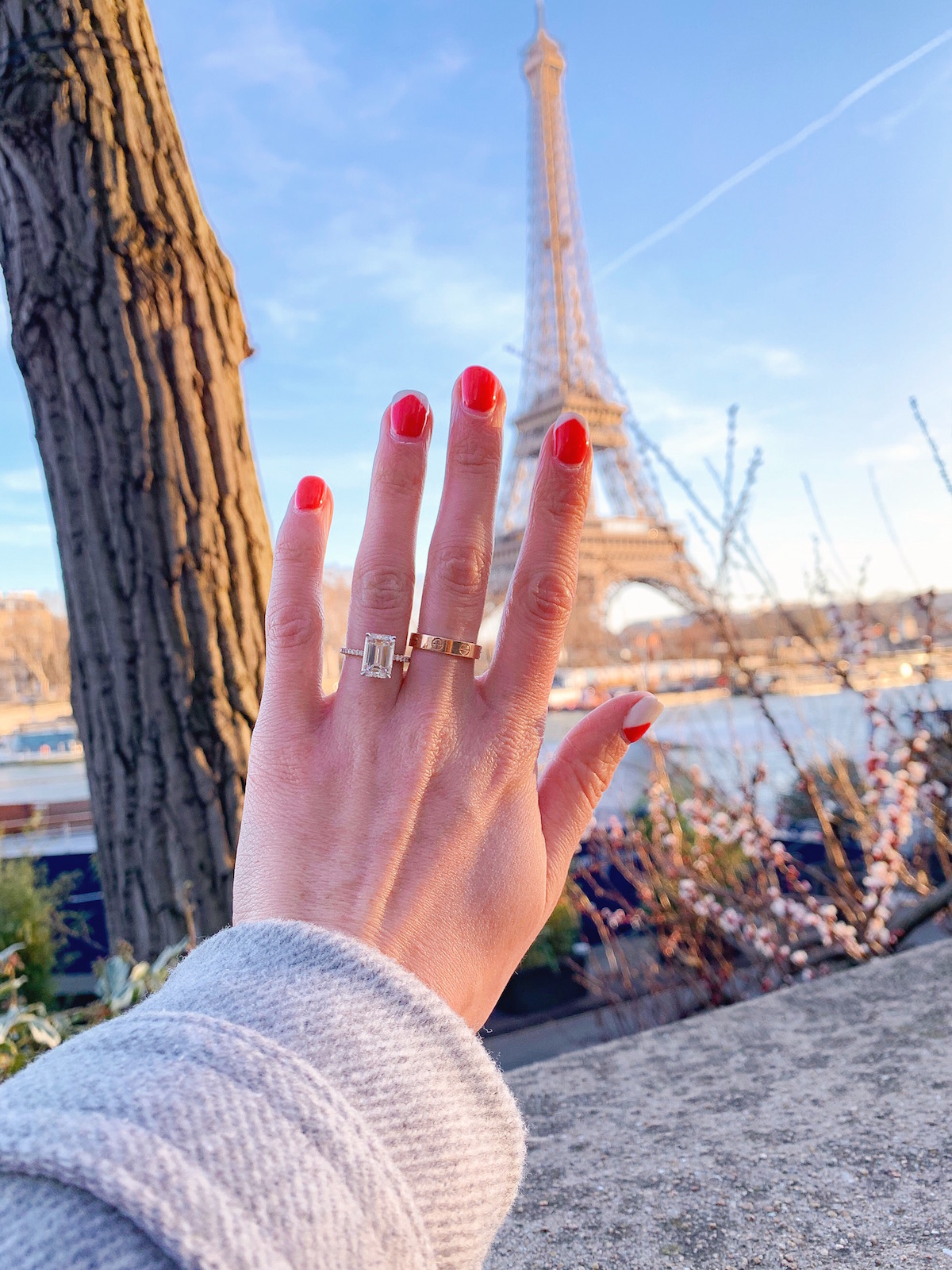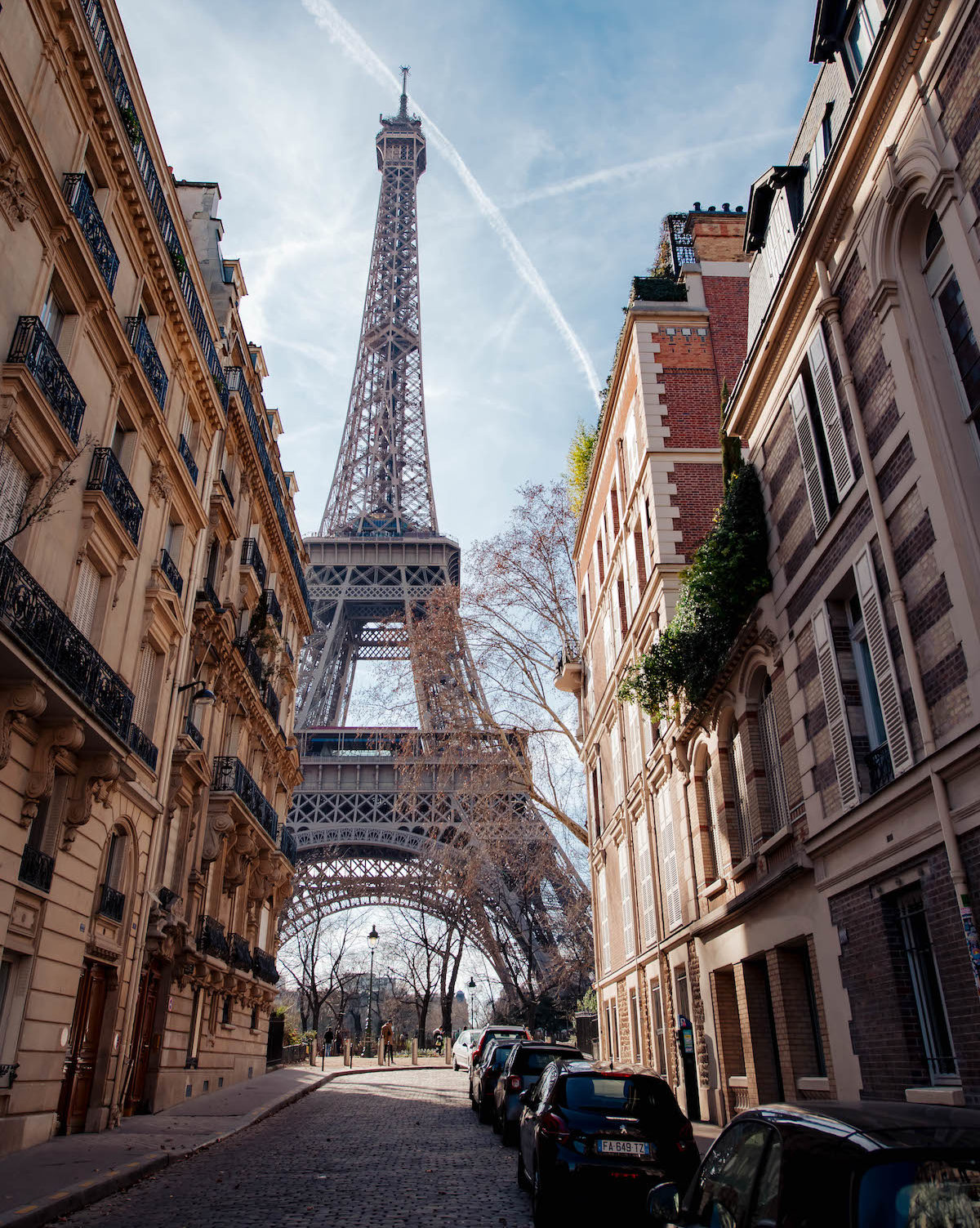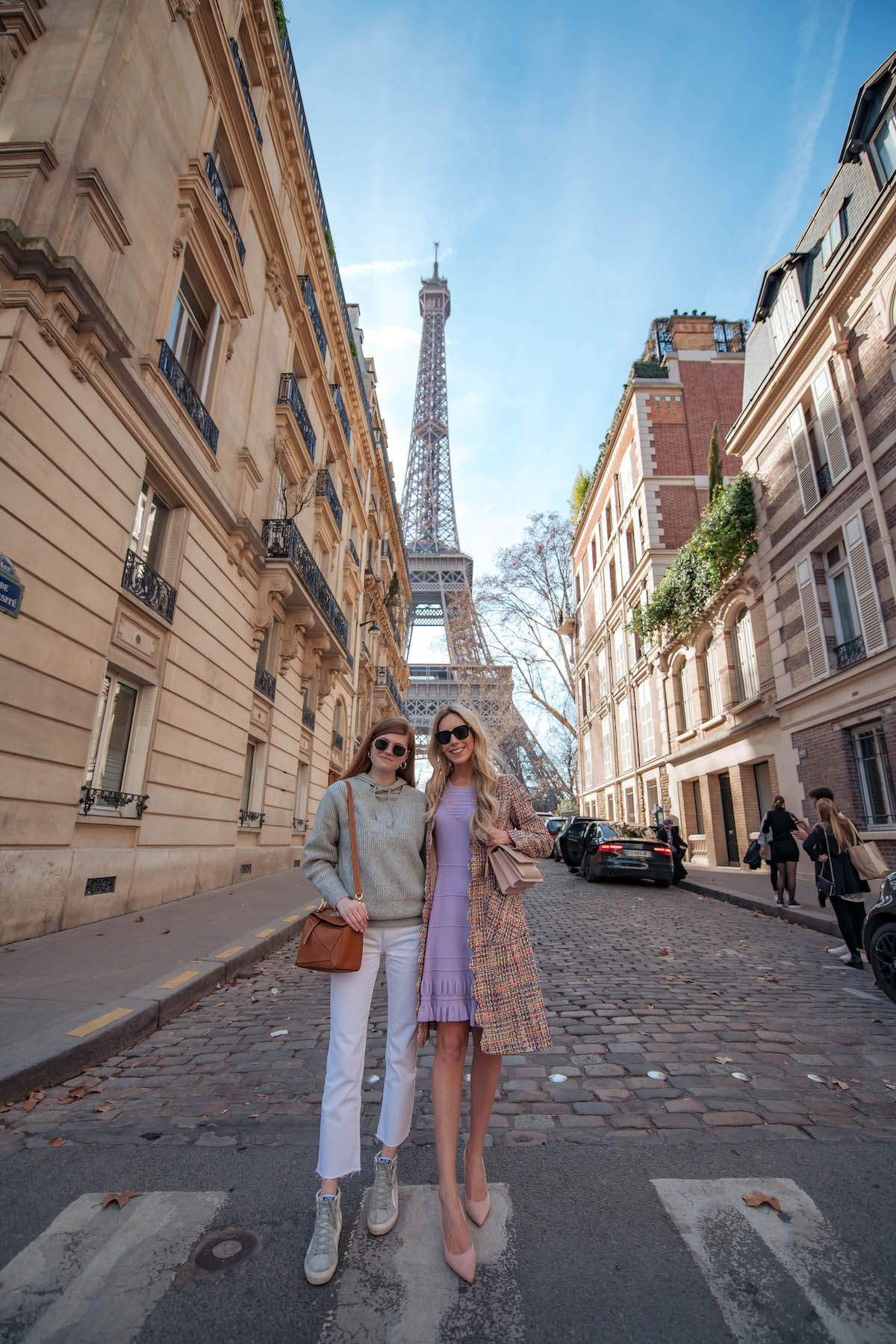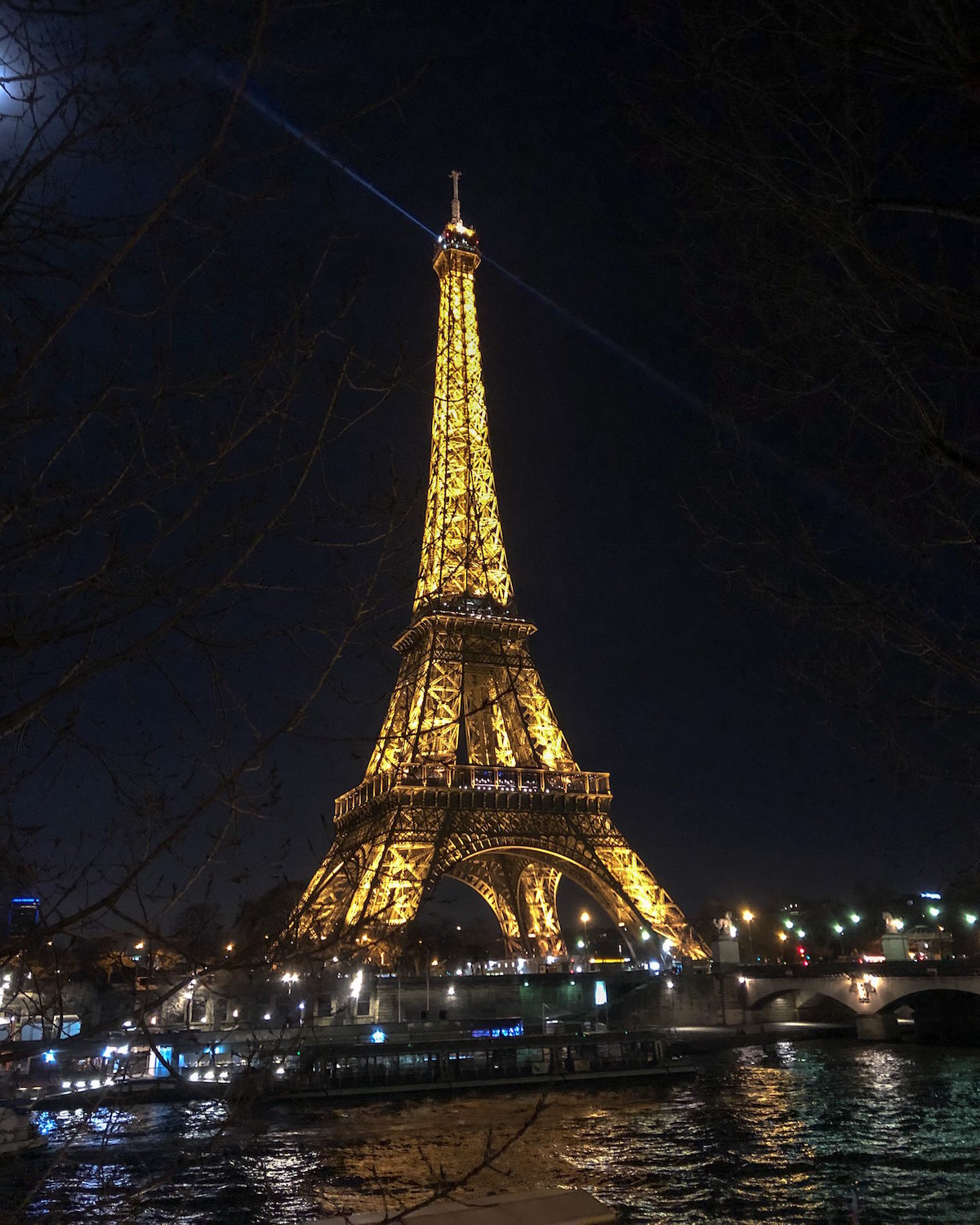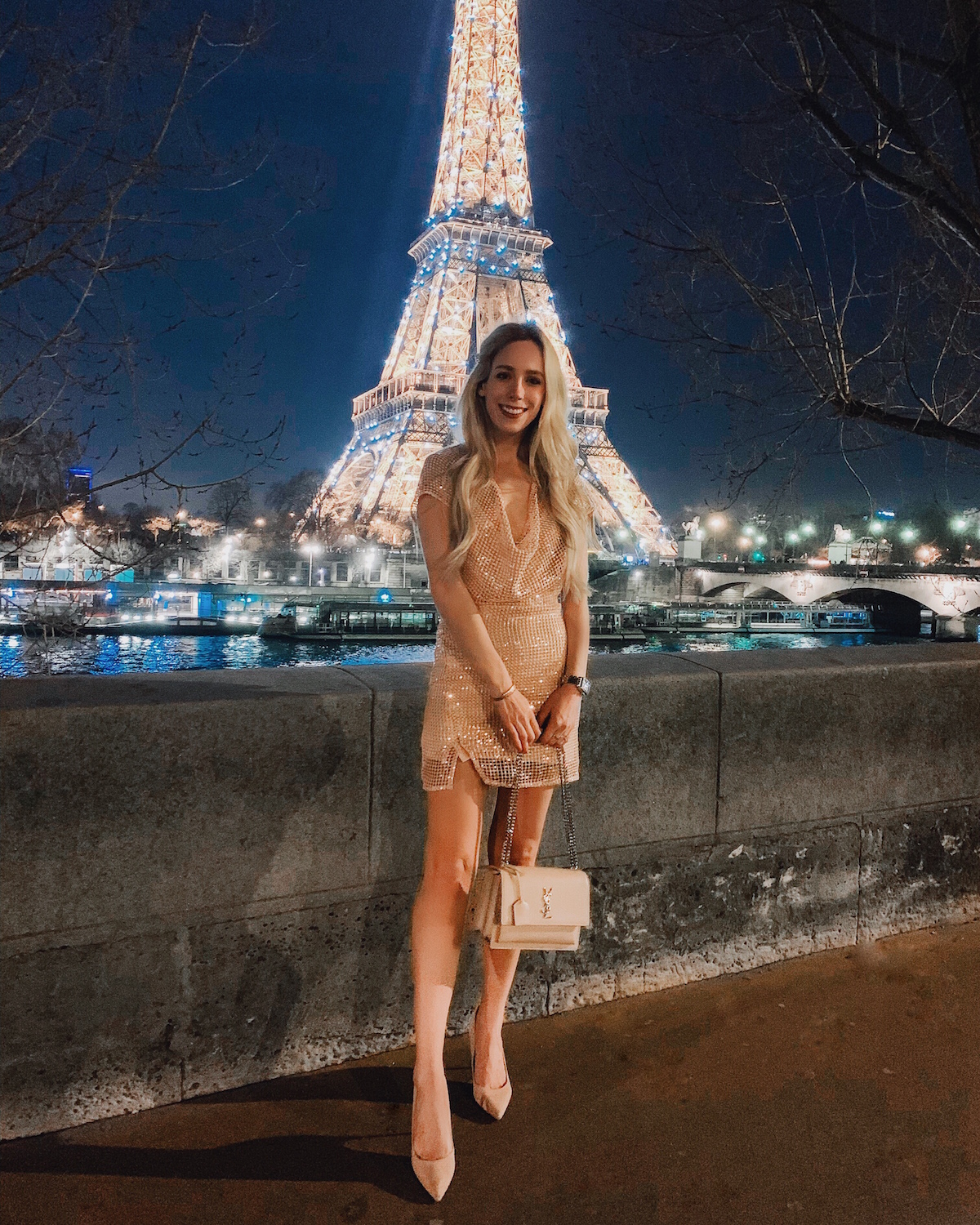 Outfit Details // Pink Sequin Dress | Pink Suede Pumps | Saint Laurent Bag | Michele Watch | Kendra Scott Bracelets c/o
Arc de Triomphe – While we didn't climb all the way to the top this time (did it on our last trip & the view was AMAZE!) we couldn't resist walking by the famed Arc de Triomphe for a a few photos one night before heading to drinks. It's located in a prime area on the Champs-Élysées near some of the best hotels in the city, so it's the perfect quick touristy indulgence before taking a load off at a hotel bar or restaurant. Go at sunset for the best lighting!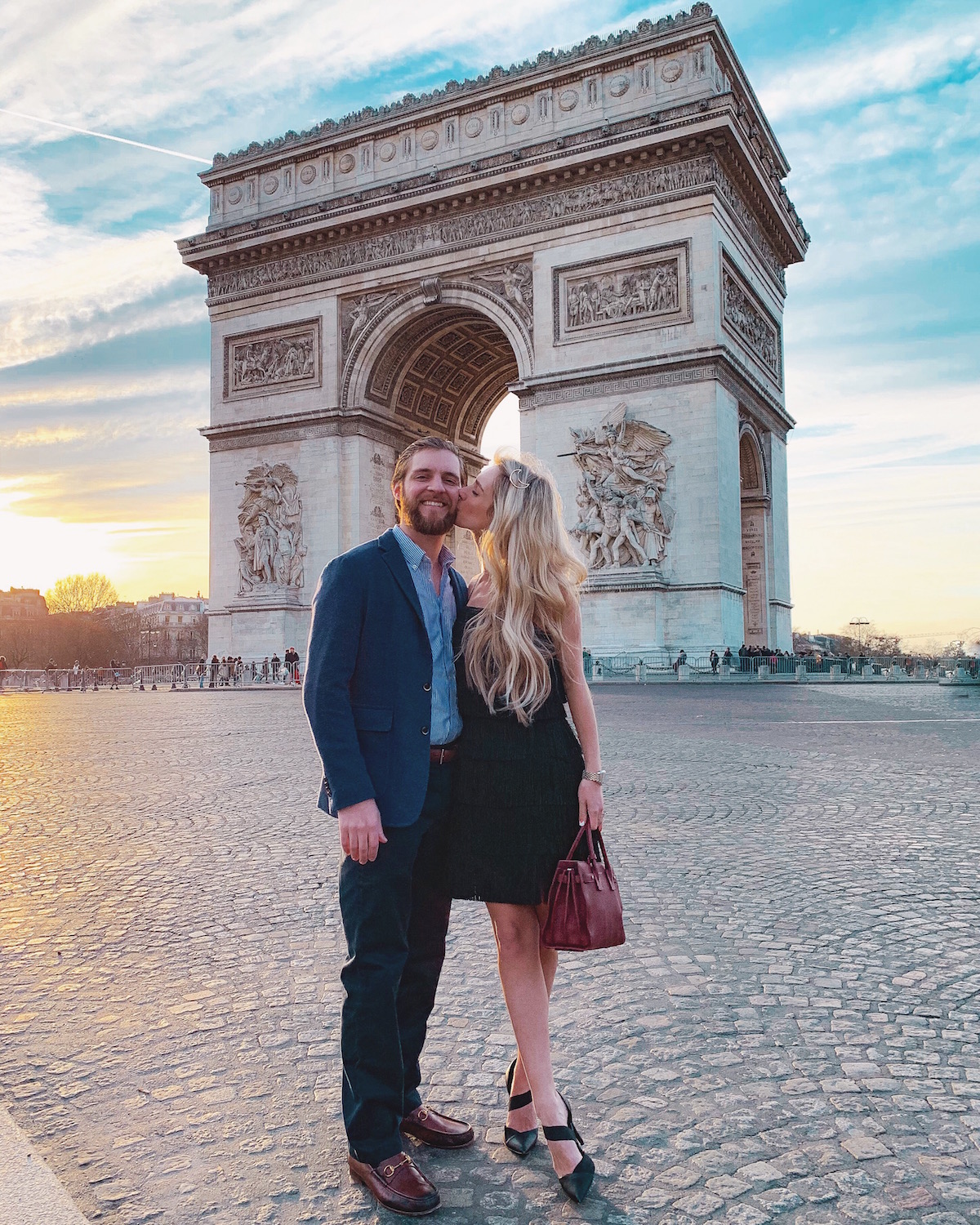 Outfit Details // Black Fringe Dress | Saint Laurent Bag | Half Moon Barrette | Similar Pumps (mine are old Call It Spring) | Michele Watch 
Explore St. Germain – I'm so happy that we had time on this trip to explore the Left Bank neighborhood of St. Germain. This is where you can find the D'Orsay and Rodin museum, lots of small shops, quaint cafes and boutique hotels. The vibe is very neighborhood-y and walking around you can get a much better sense for the real essence of Paris (vs the touristy areas near the Eiffel Tower and the Louvre.)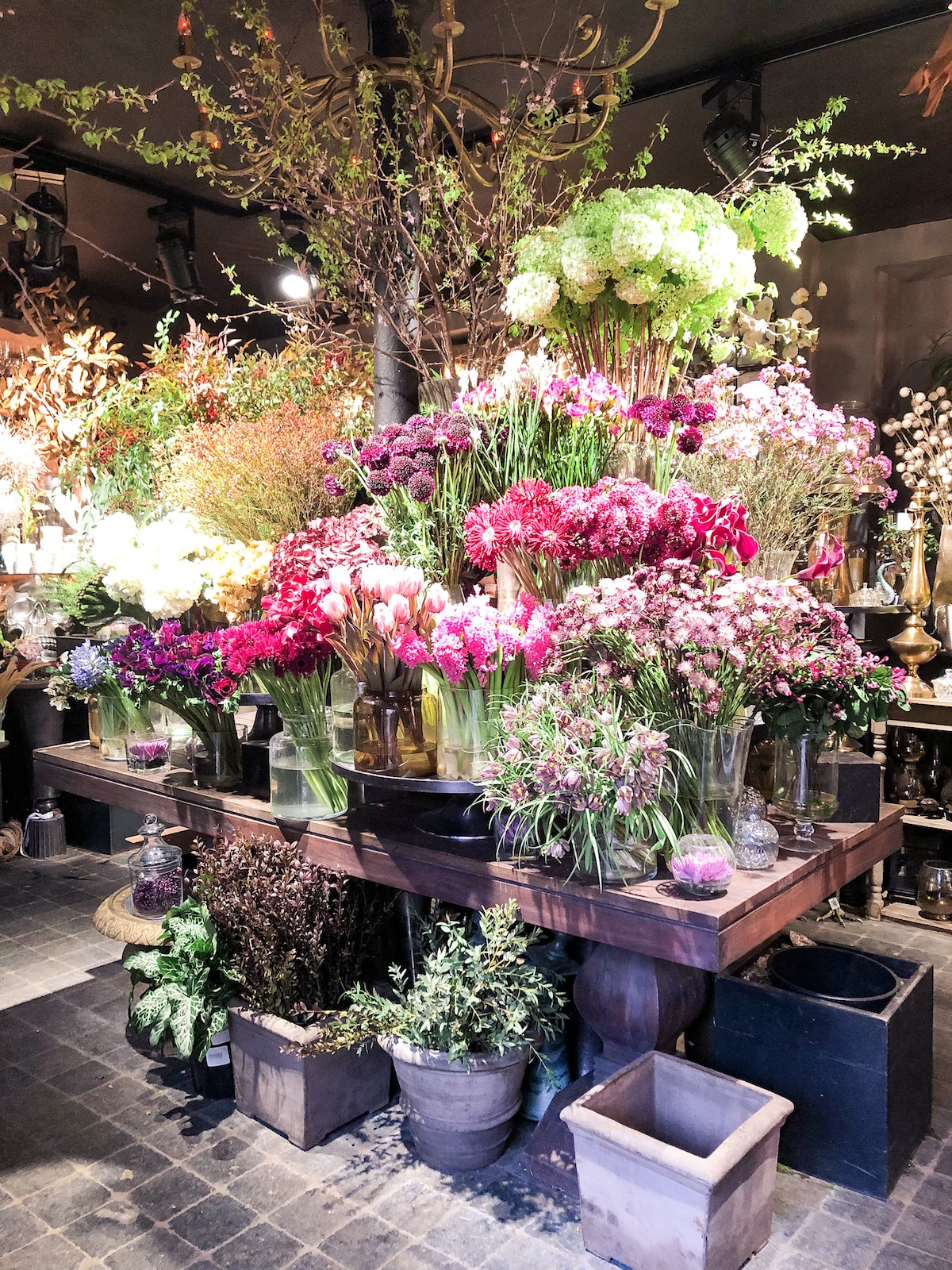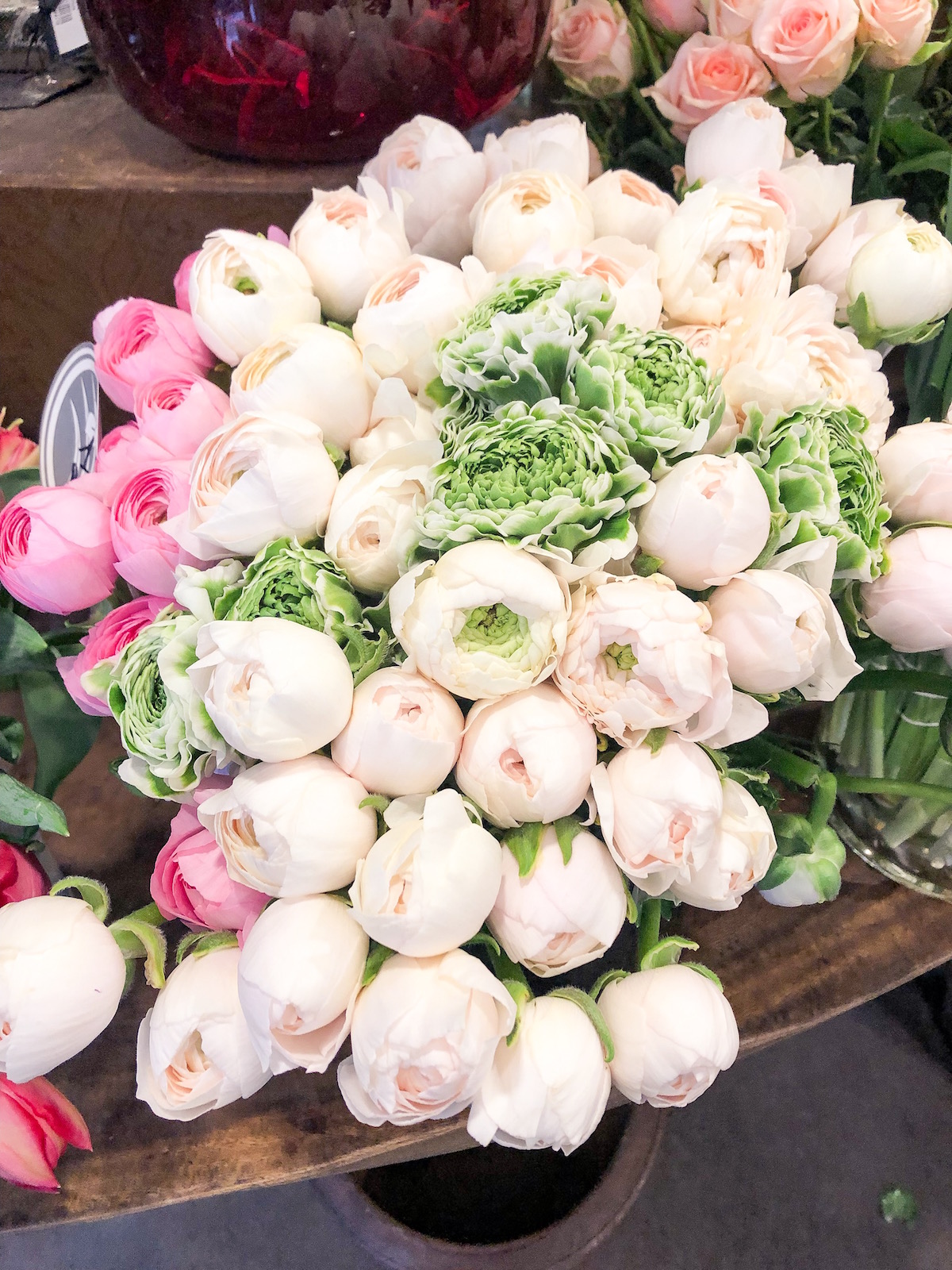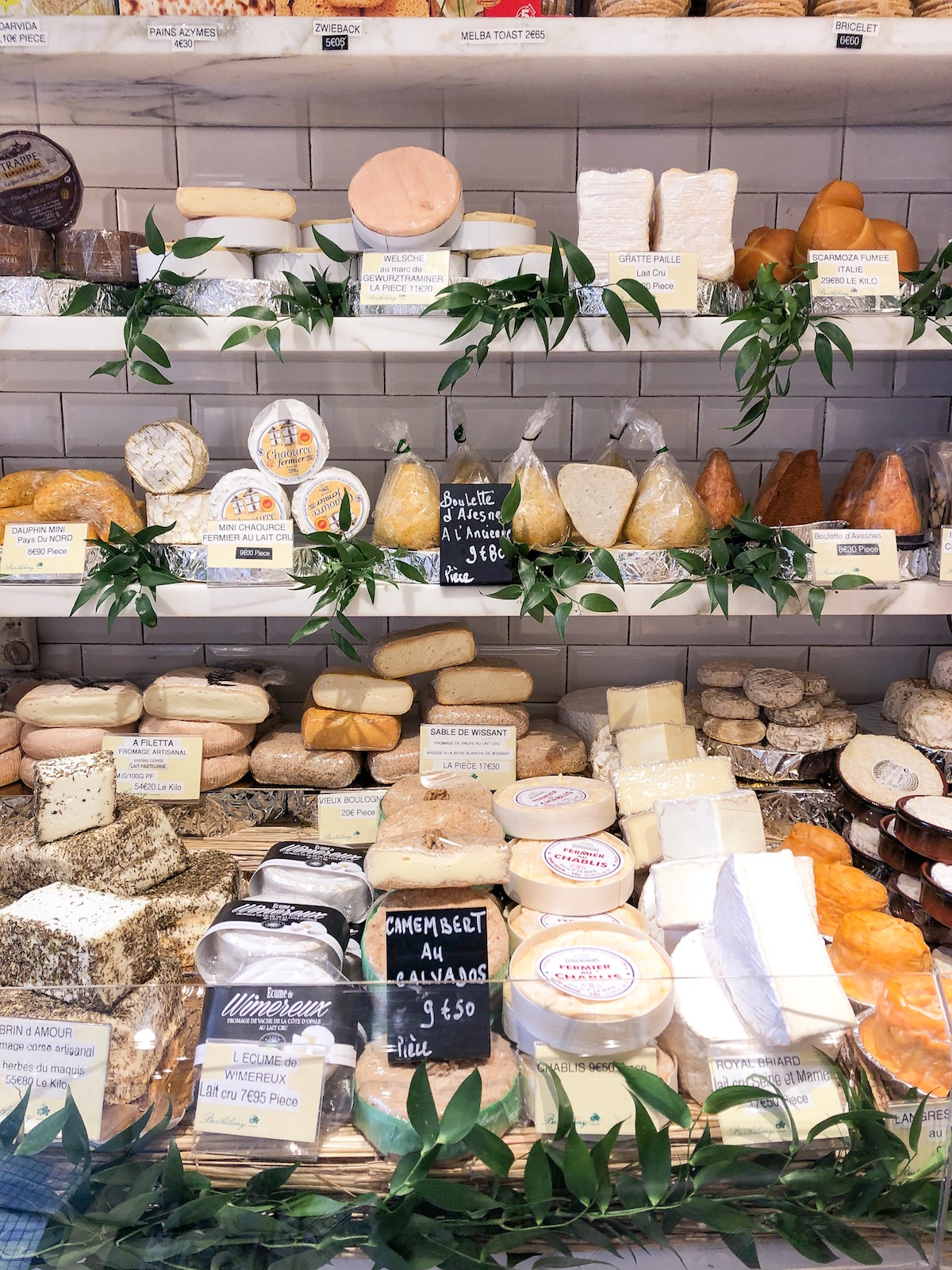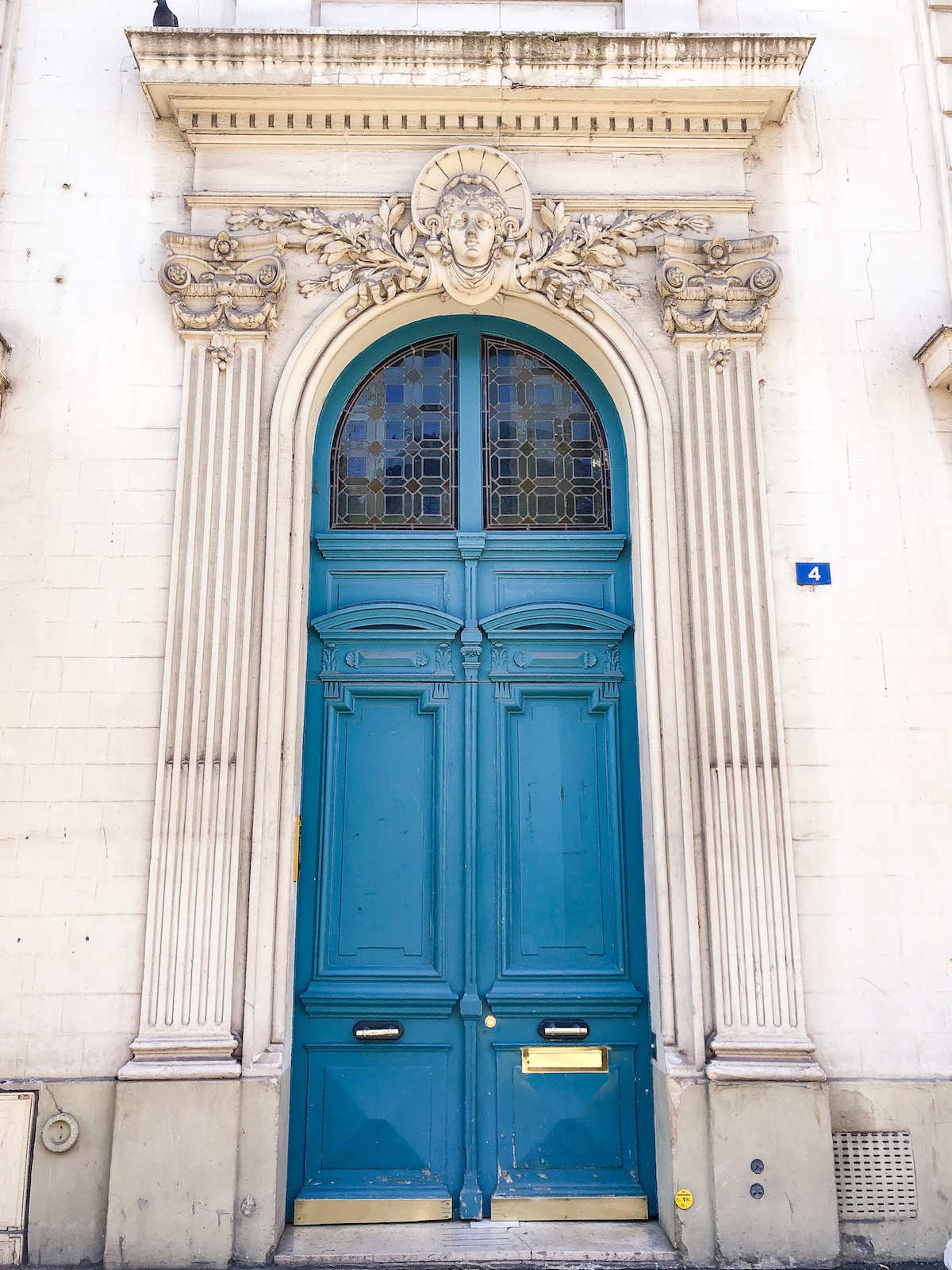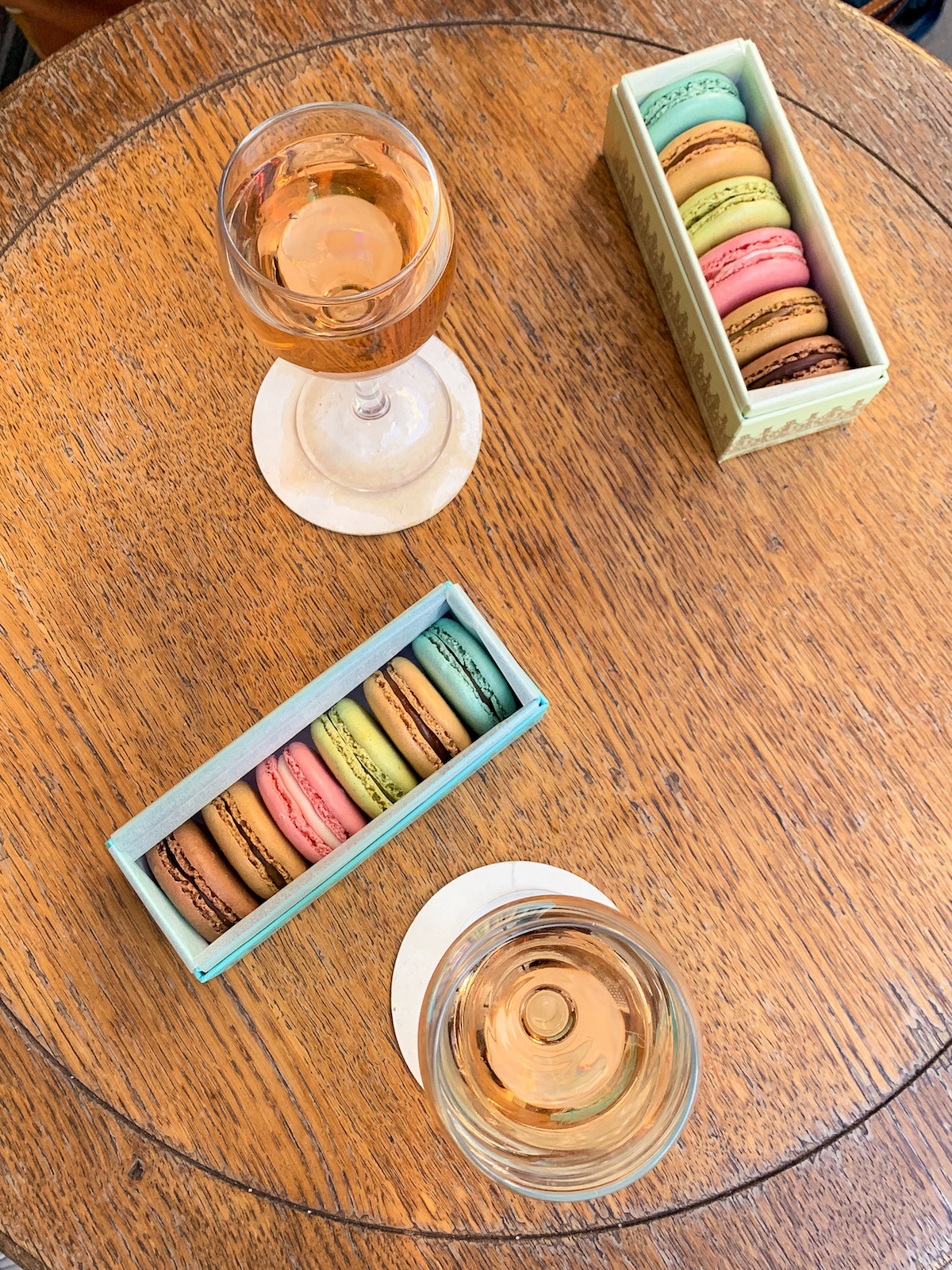 Explore Place Vendôme – Who knew there could be so much good shopping in one small square? Every top designer brand you can think of like CHANEL, Louis Vuitton, Dior and Rolex has a store here or on a street nearby. It's also home to the Ritz Paris (which has an amazing bar!!) and a great place to take pictures. The surrounding building are stunning!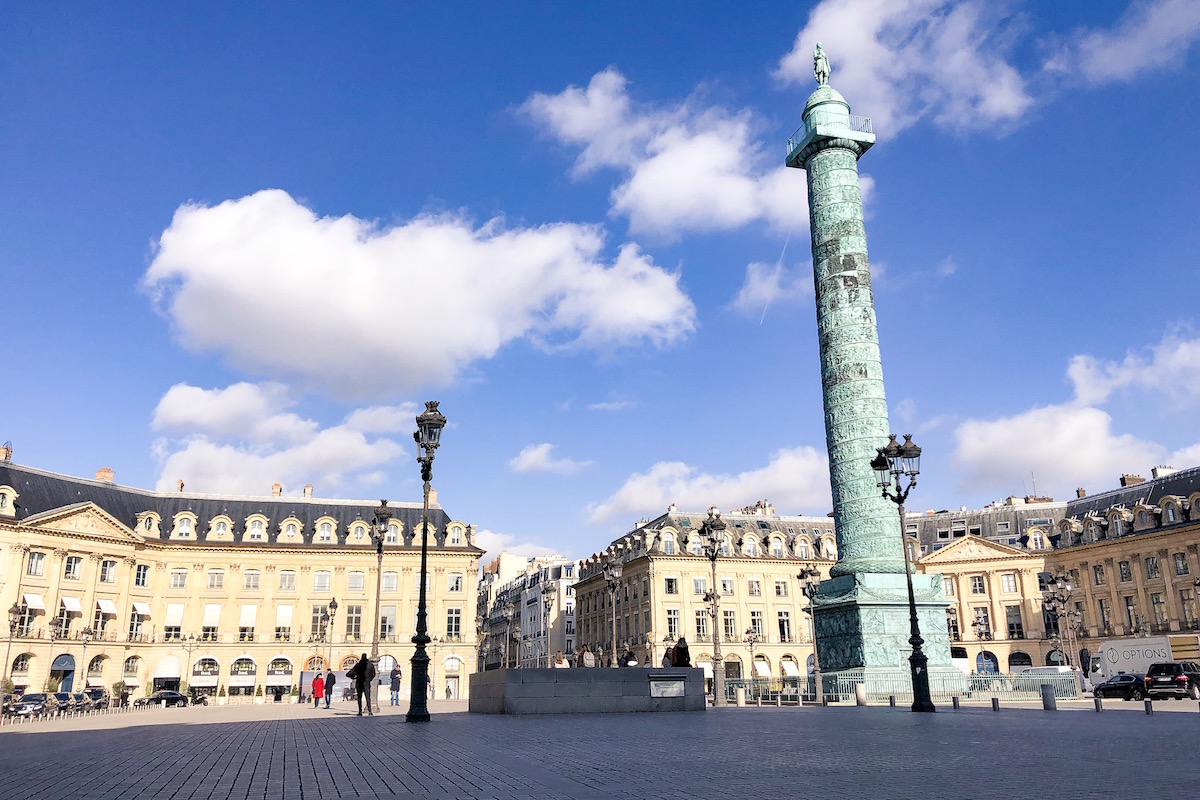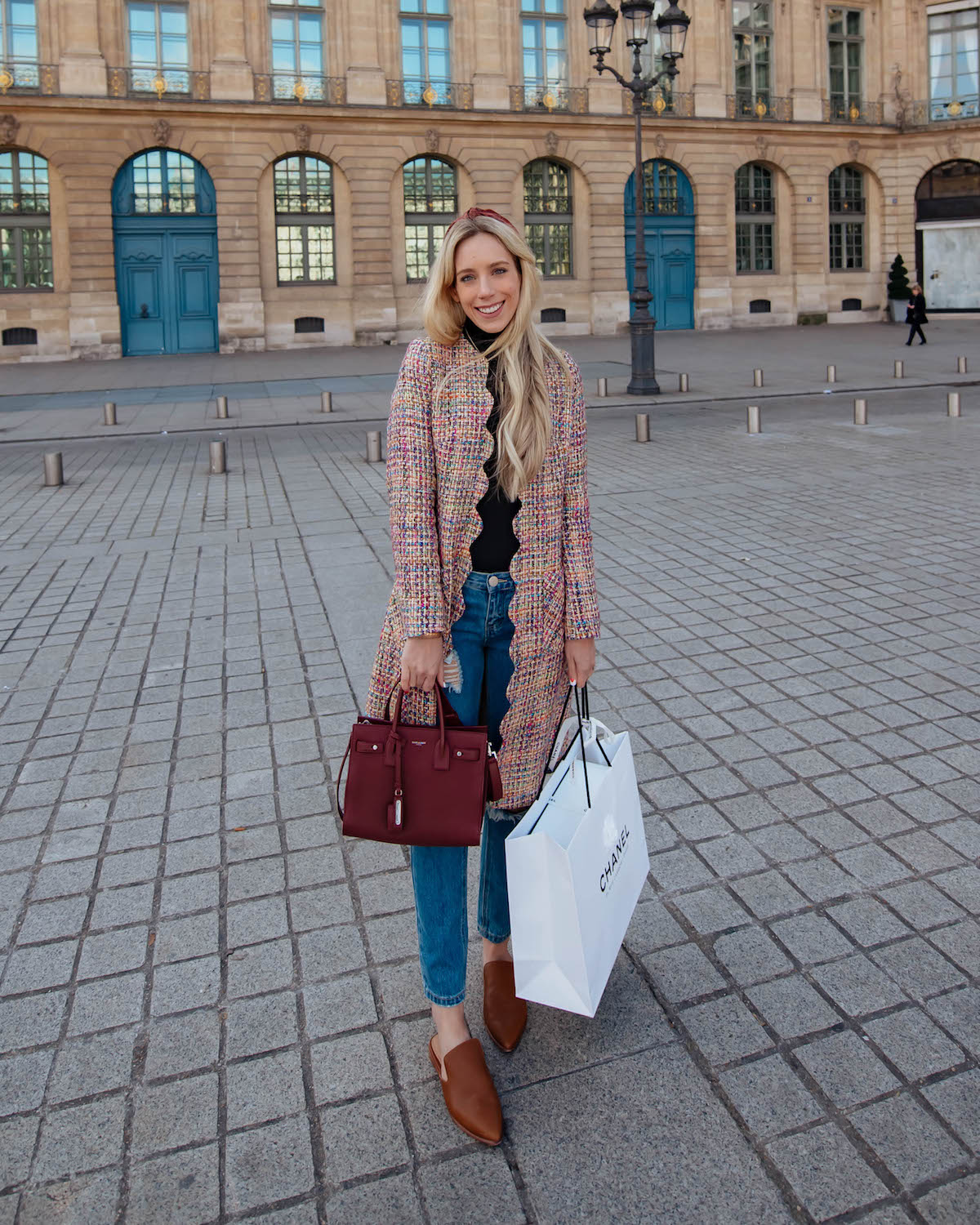 Outfit Details // Anthropologie Tweed Coat c/o | Free People Bodysuit c/o | Distressed Jeans | Saint Laurent Bag | Leather Slides | Kendra Scott Necklace c/o
Shop For Designer Goods – One of the highlights of this trip was buying my first CHANEL bag! It was somewhat of an impulse decision. I've always known that if I was ever going to buy a CHANEL bag, that I would want to do it abroad as designer goods are less expensive outside of the states. A little over an hour after stepping inside the new CHANEL flagship store at 19 rue Cambon near Place Vendôme and Hotel Costes, I was the proud owner of a CHANEL Classic Double Flap Bag. I got a lot of questions on Instagram about my shopping experience so I'll be following up with a post soon with more details along with some tips for how to save on designer goods abroad!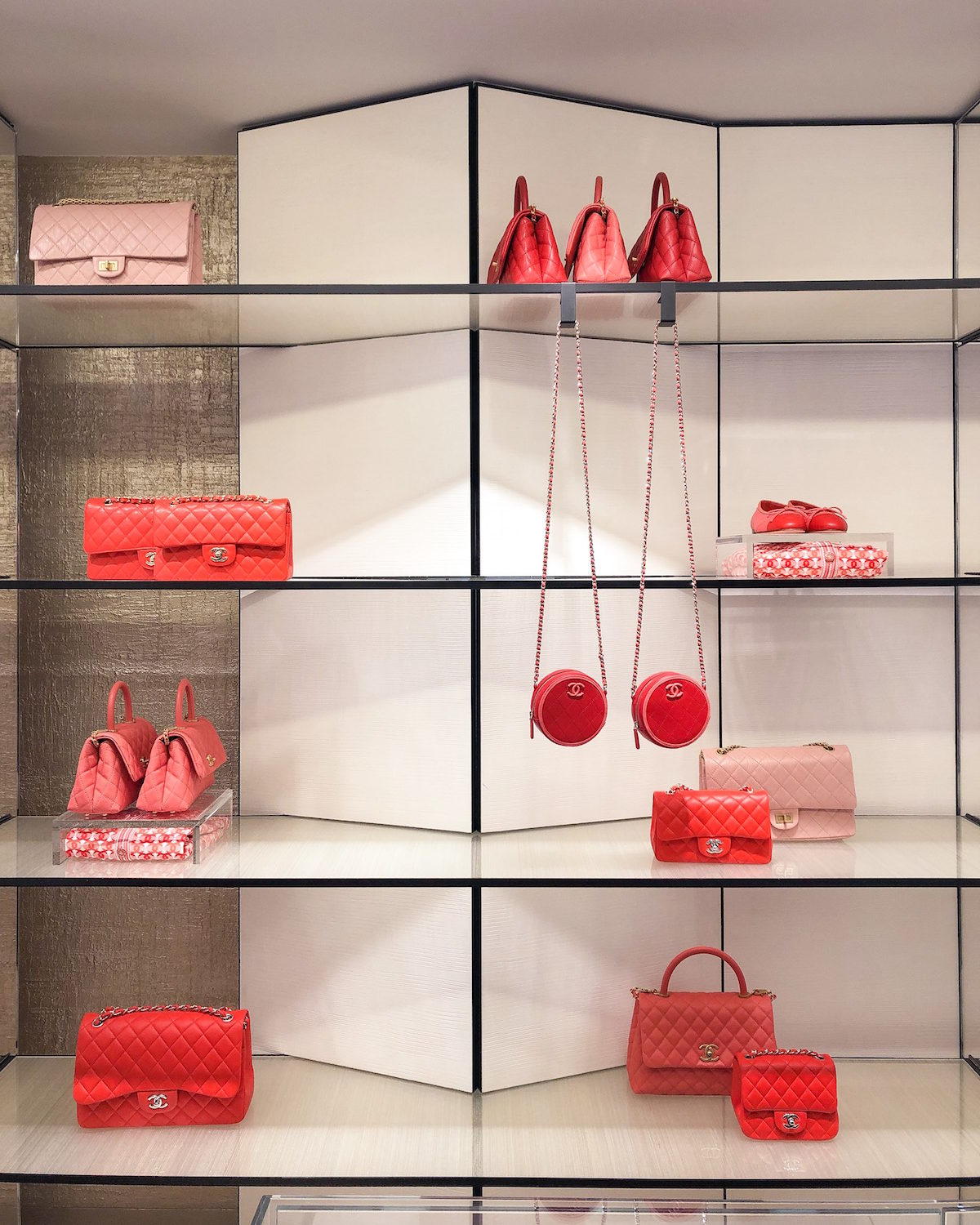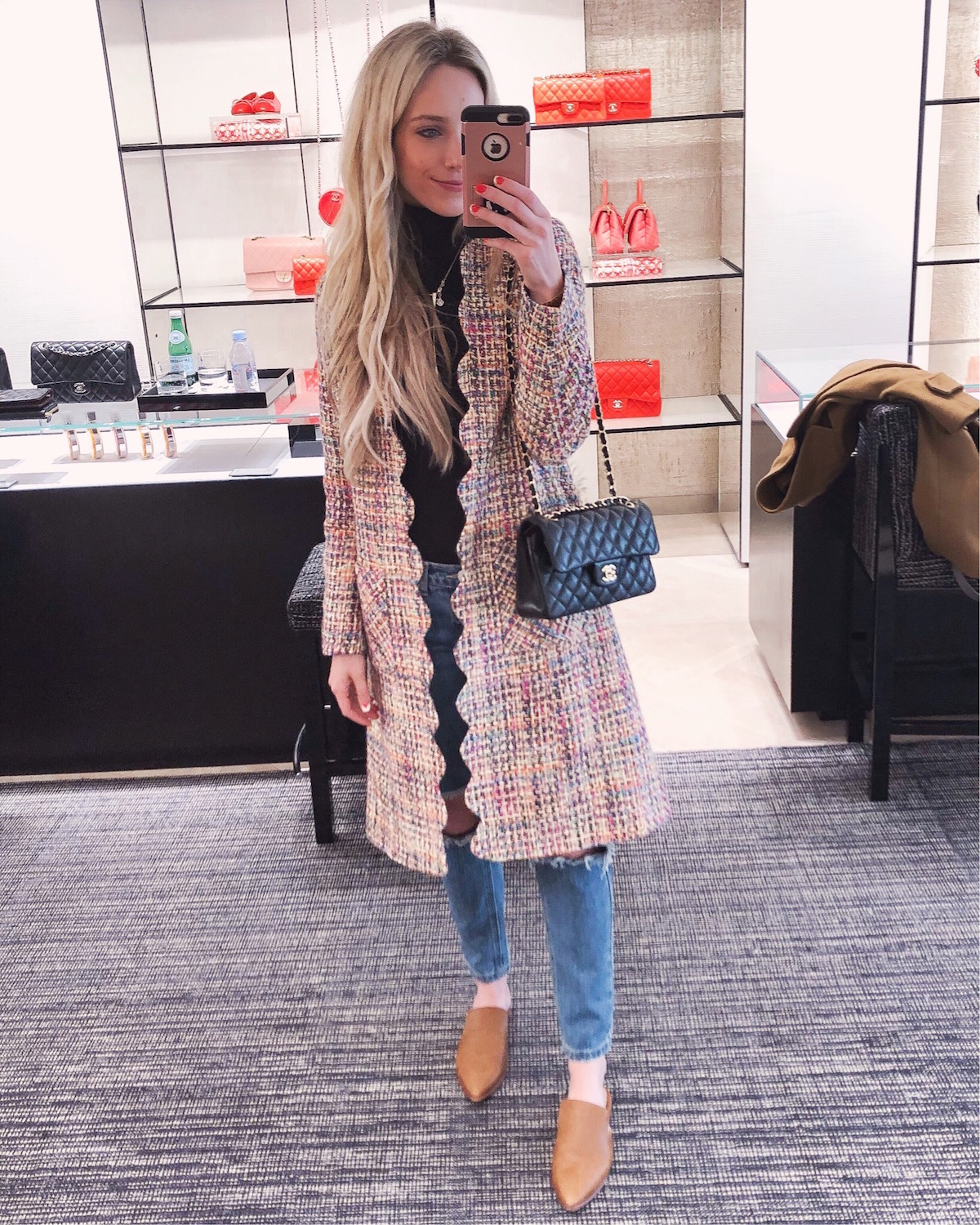 - Katie