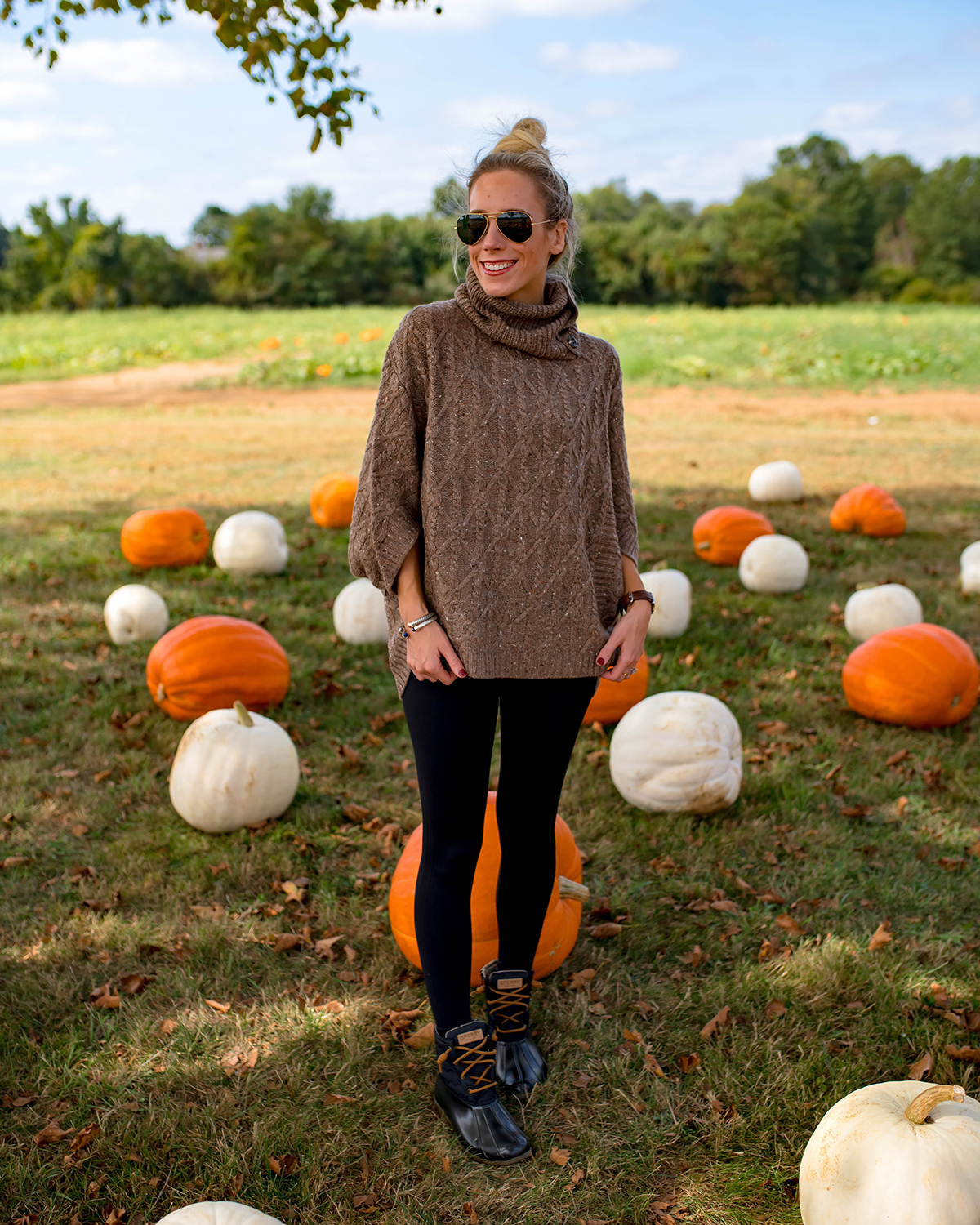 When I need a new pair of all-weather boots, there's one brand I've always been able to count on for stylish designs and quality: Sperry! My love affair with Sperry's cult-favorite Saltwater Duck Boots began over five years ago in the winter of 2013. I had just graduated from college and had been living in Manhattan for just four months. It was also my first time experiencing a northeast winter in nearly five years.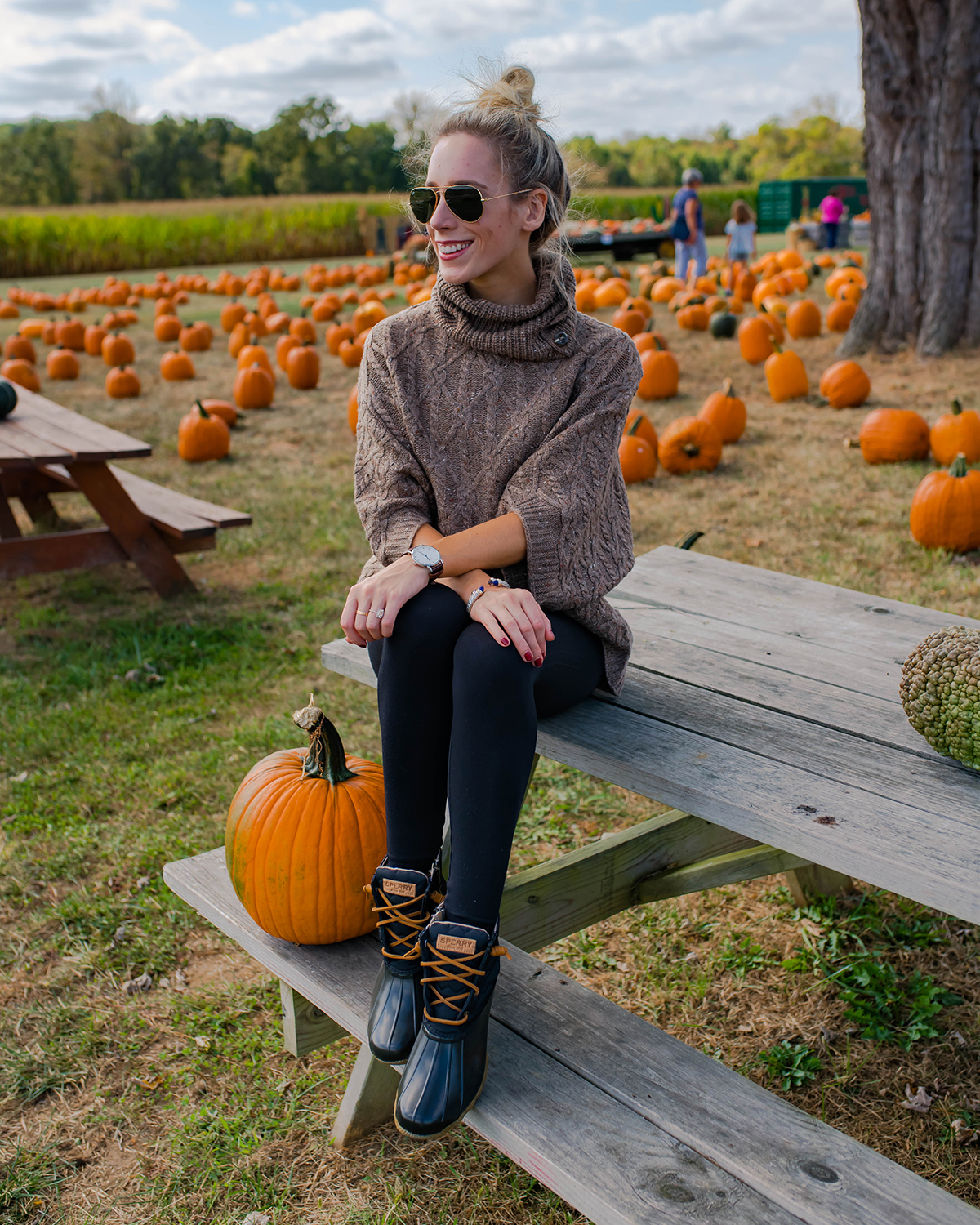 OUTFIT DETAILS // Sperry Quilted Duck Boots | Knit Sweater Poncho | Black Leggings | Sunglasses | Leather Watch
Growing up in Pennsylvania, sure I had a pair of winter boots, but I never wore them on a regular basis. Rain or snow never affected my choice of footwear because my mode of transportation on school days was always the bus or a car. When you live in a city like New York and your legs are the main way you get around it's a completely different story. I quickly realized when the temperatures dropped and the weather started getting messy that I needed a pair of warm boots I could actually walk in ASAP.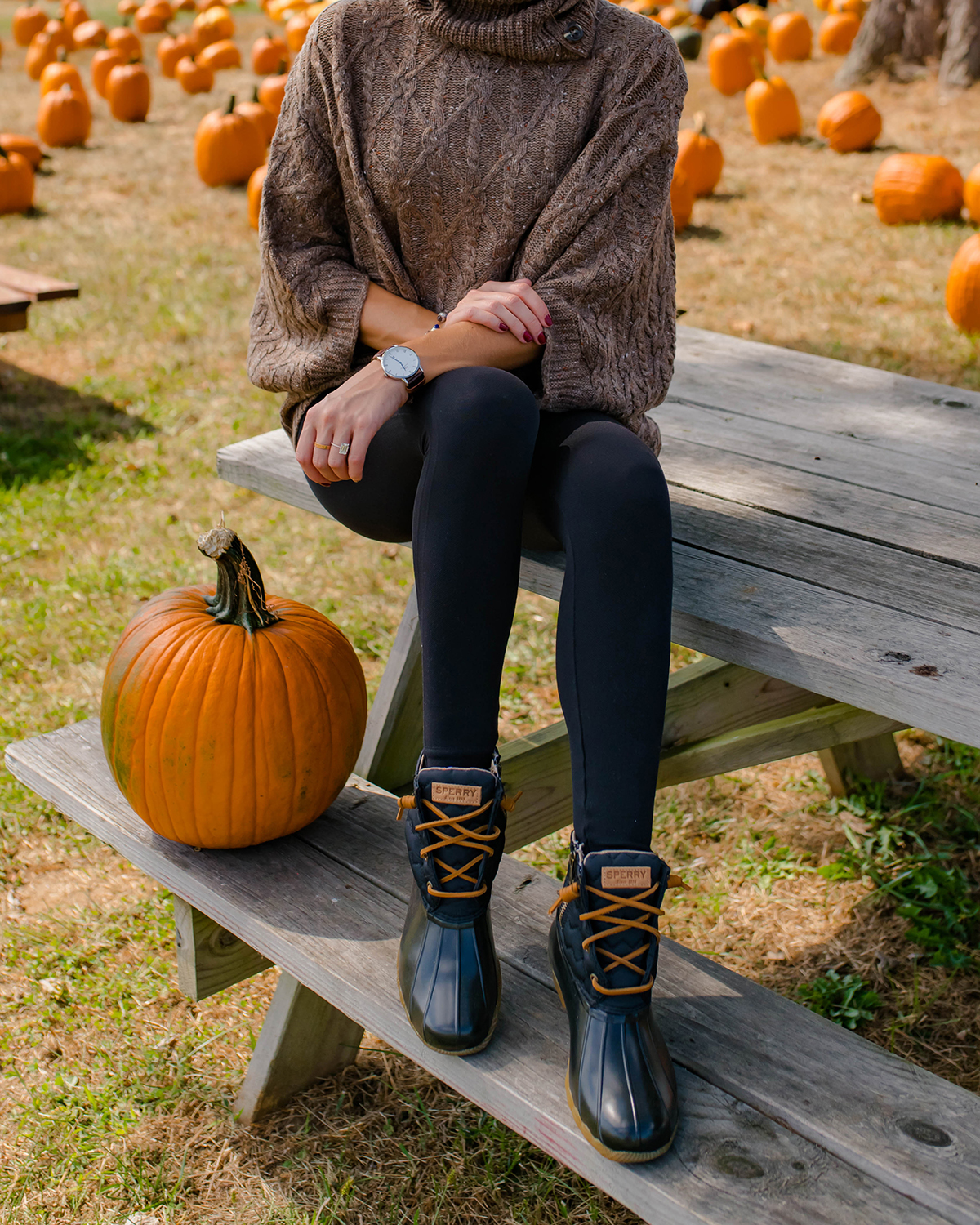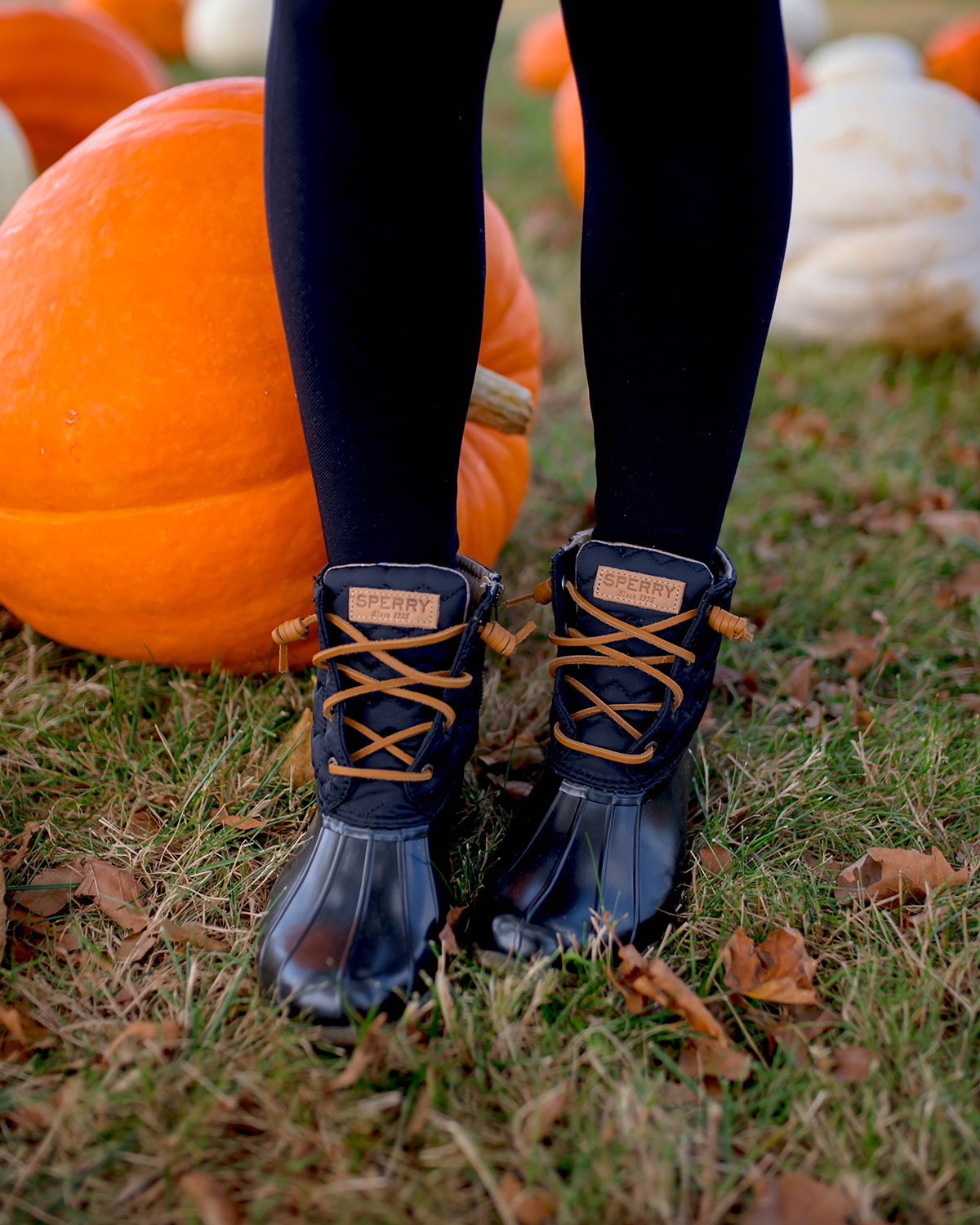 Say hello to my Sperry Saltwater Quilted Chevron Duck Boots!
Shopping for new clothing and shoes was not something I did often during that time (post-grad budget probs.) The last thing I wanted to do was invest in a pair of boots that typically skew on the expensive-end of the footwear spectrum, but there was no way my simple flats and leather booties were going to cut it in a blizzard on my 20 minute walk to work everyday.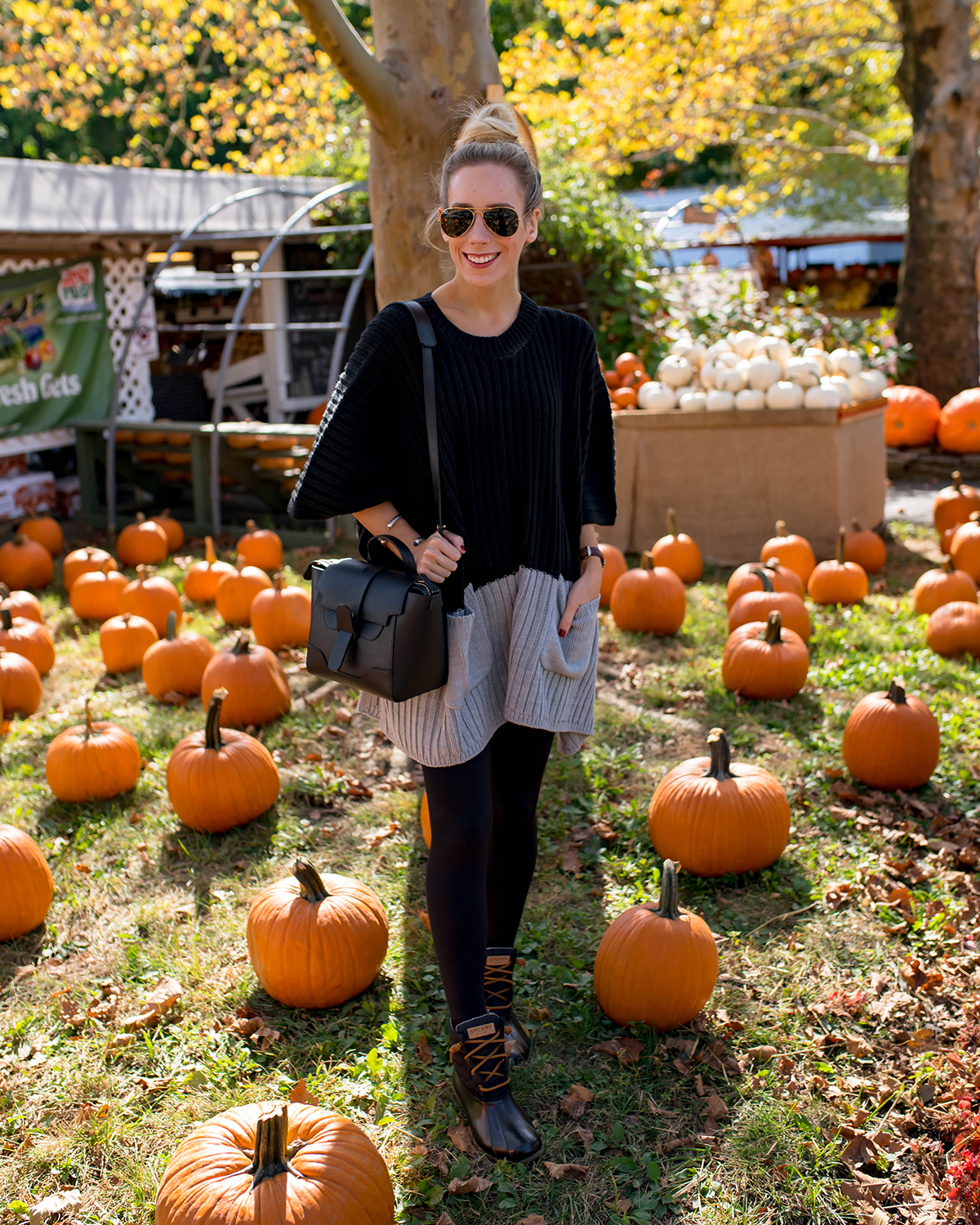 Long story short! After browsing my options, I placed an order for my first pair of Sperry Saltwater Duck Boots. The decision was easy for a number of reasons:
1) Budget. I had been preparing to spend $200+ and could not have been more relieved to find Sperry duck boots retail under $120.
2) Design. I was in LOVE with the navy & green plaid on my first pair of boots! I was still deep in my preppy phase back then 😛 Today Sperry's duck boots come in a wide array of colors and patterns. There's something for everyone (including men and kiddos too!) The boots are also so easy to slip on and off and aren't overly clunky.
3) Quality. New York sidewalks become battlefields of ice and slush when the weather is messy. I have put my boots through the ringer and can attest that not only do Sperry duck boots keep your feet warm and dry, the construction of the boots themselves will hold up for years and years. Keeping them clean is a breeze too! Boots covered in water, dirt or mud? Just give 'em a quick rinse and they're ready for the next adventure!
SHOP MORE SPERRY DUCK BOOTS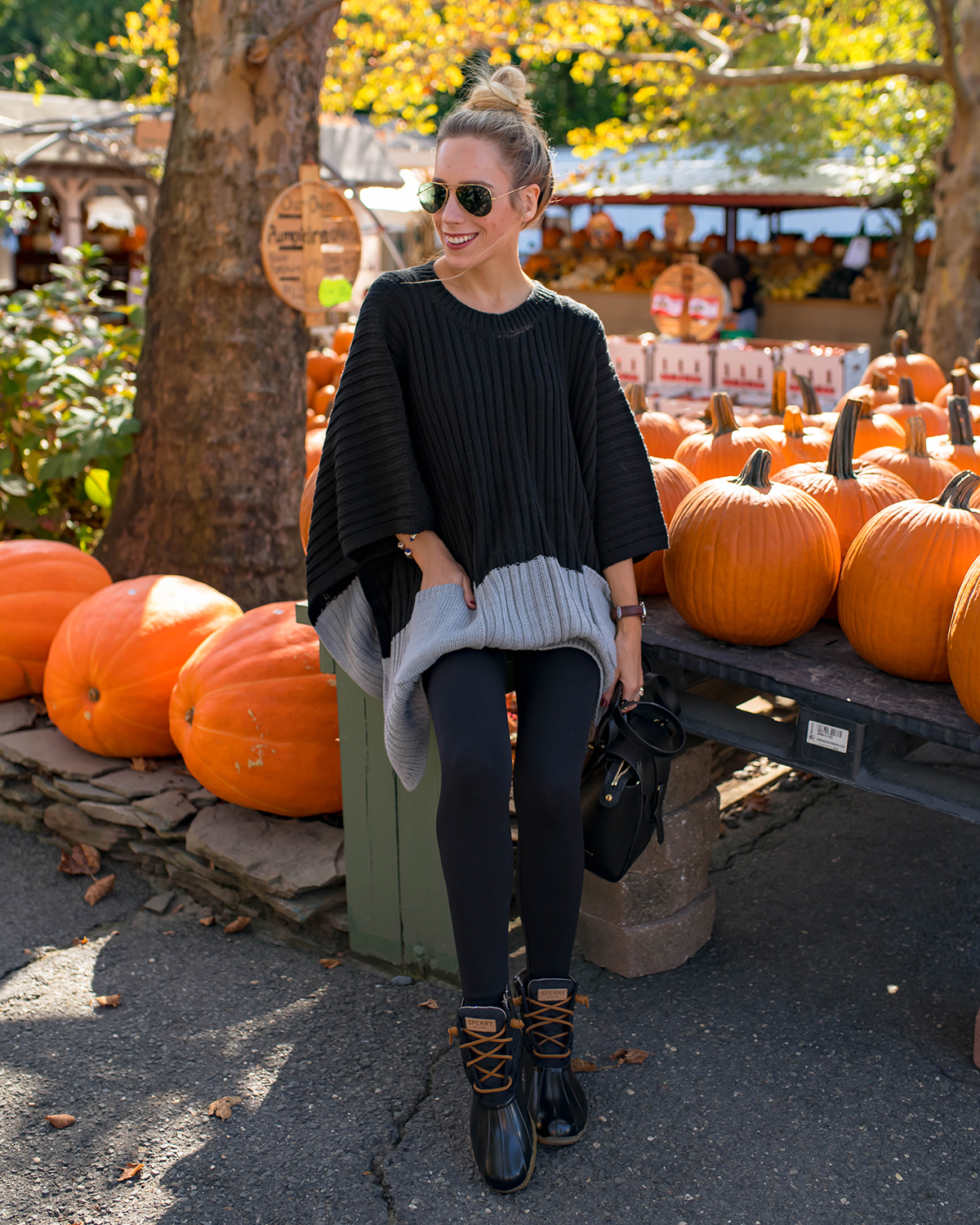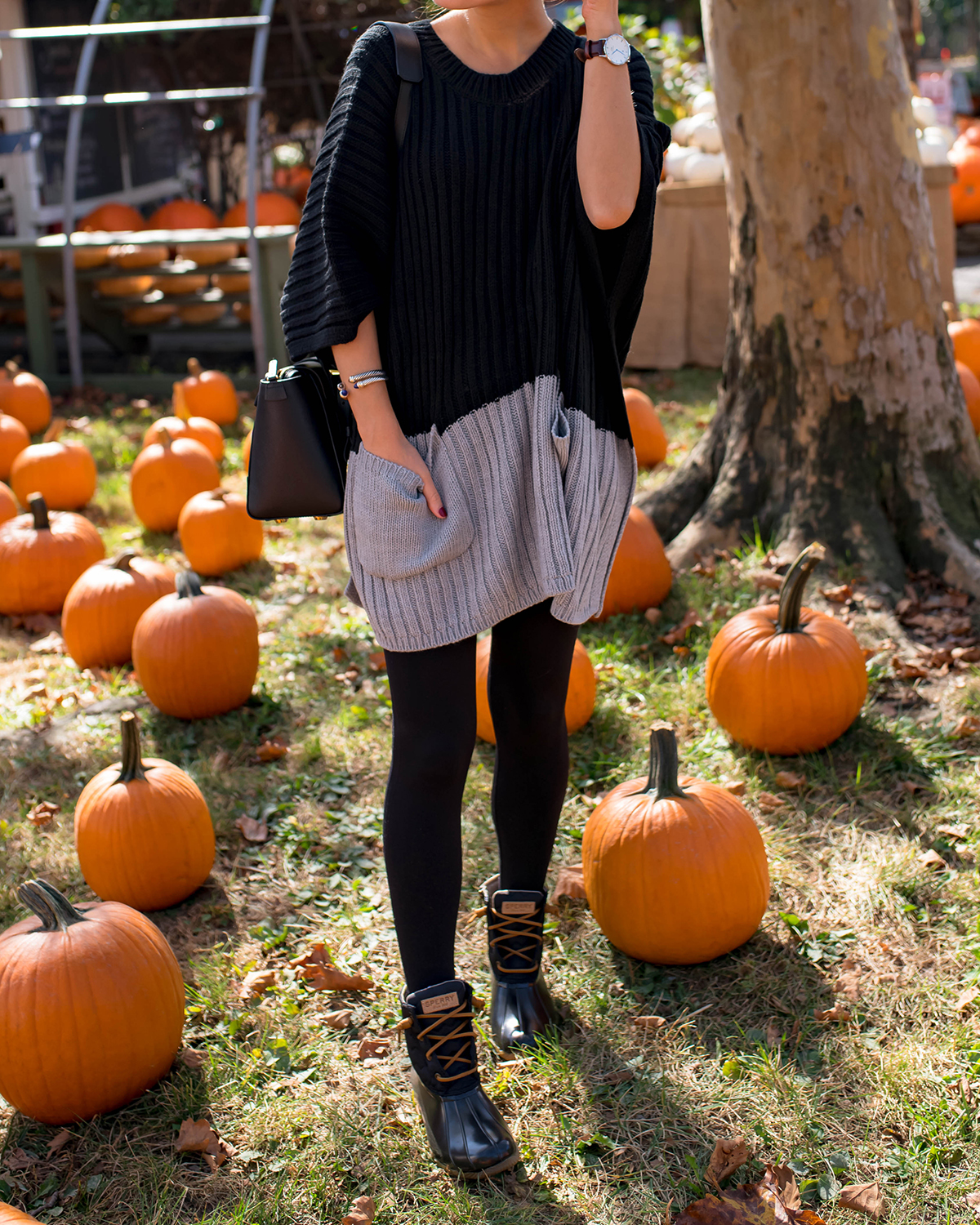 OUTFIT DETAILS // Sperry Saltwater Quilted Chevron Duck Boots | Colorblock Poncho | Black Leggings | Leather Satchel |  Sunglasses | Leather Watch
Fast forward to today I am now the proud owner of three pairs of Sperry duck boots. My second pair made its debut two years ago and my third pair you can see here! What drew me most to Sperry's Saltwater Quilted Chevron Duck Boot was the fact that these could be paired with pretty much any casual fall outfit. These boots are so versatile and never take away from what you're wearing– they add to it! When I was doing my summer to fall wardrobe switch I realized I didn't have a pair of dark-colored waterproof boots and was thrilled to find out these come in a chic black. I couldn't resist! 😛
- Katie