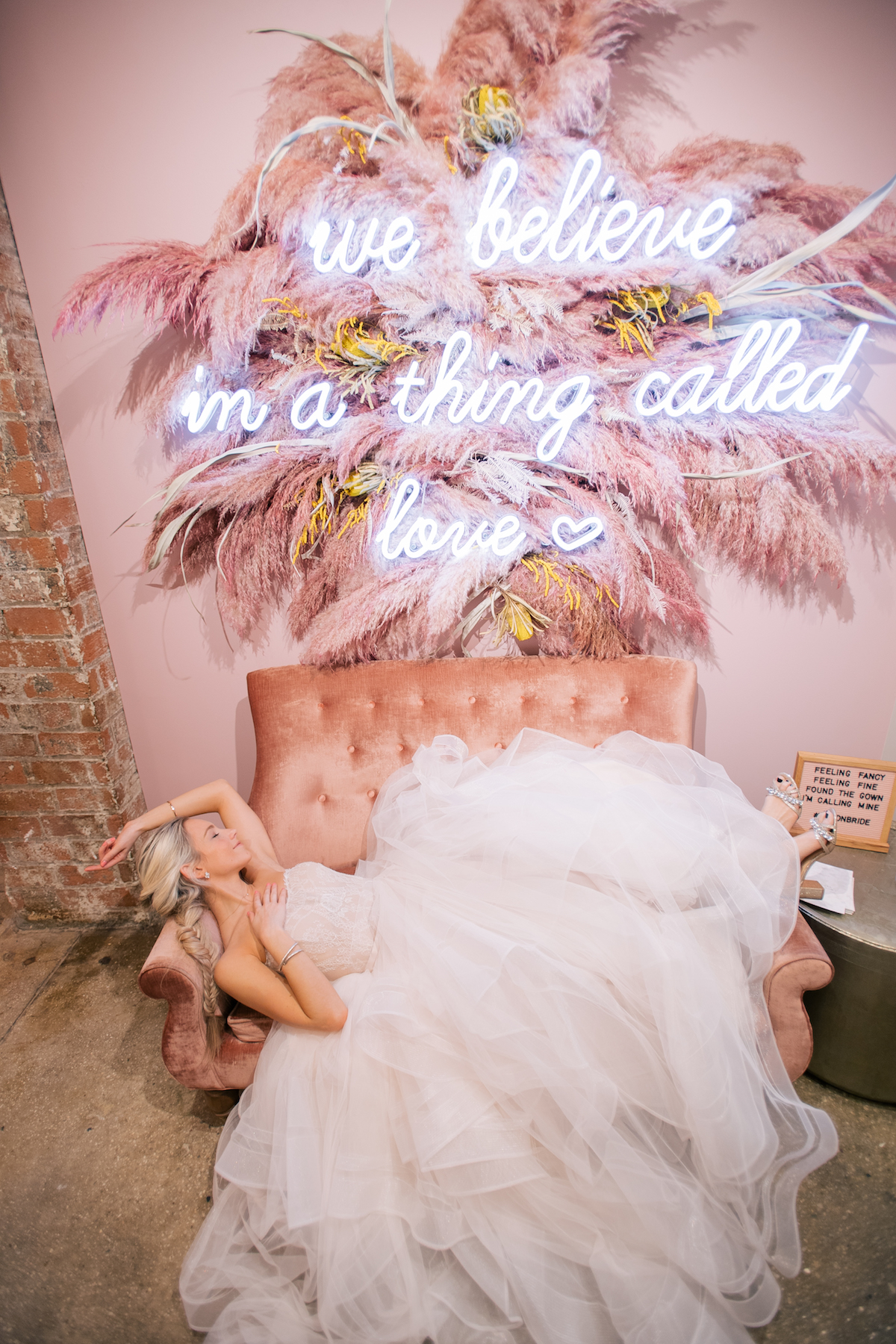 Let's talk wedding beauty! When I asked what you girls were most interested in seeing in my final wedding update, overwhelming you requested I share my pre-wedding schedule and how I planned out my appointments. Oye. It took some strategizing, but as the final week before my wedding begins I feel very confident in the way I mapped everything out.
I want to this preface post with a disclaimer: I'm beauty obsessed. I truly enjoy doing #allthethings and nearly all of these appointments are upkeep for services I was regularly having done prior to getting engaged. Throughout my engagement I haven't gone out of my way to drastically change my routine or spend extra money on beauty or wellness. I've really just been doing what I always do to take care of my hair, nails, brows, lashes and skin.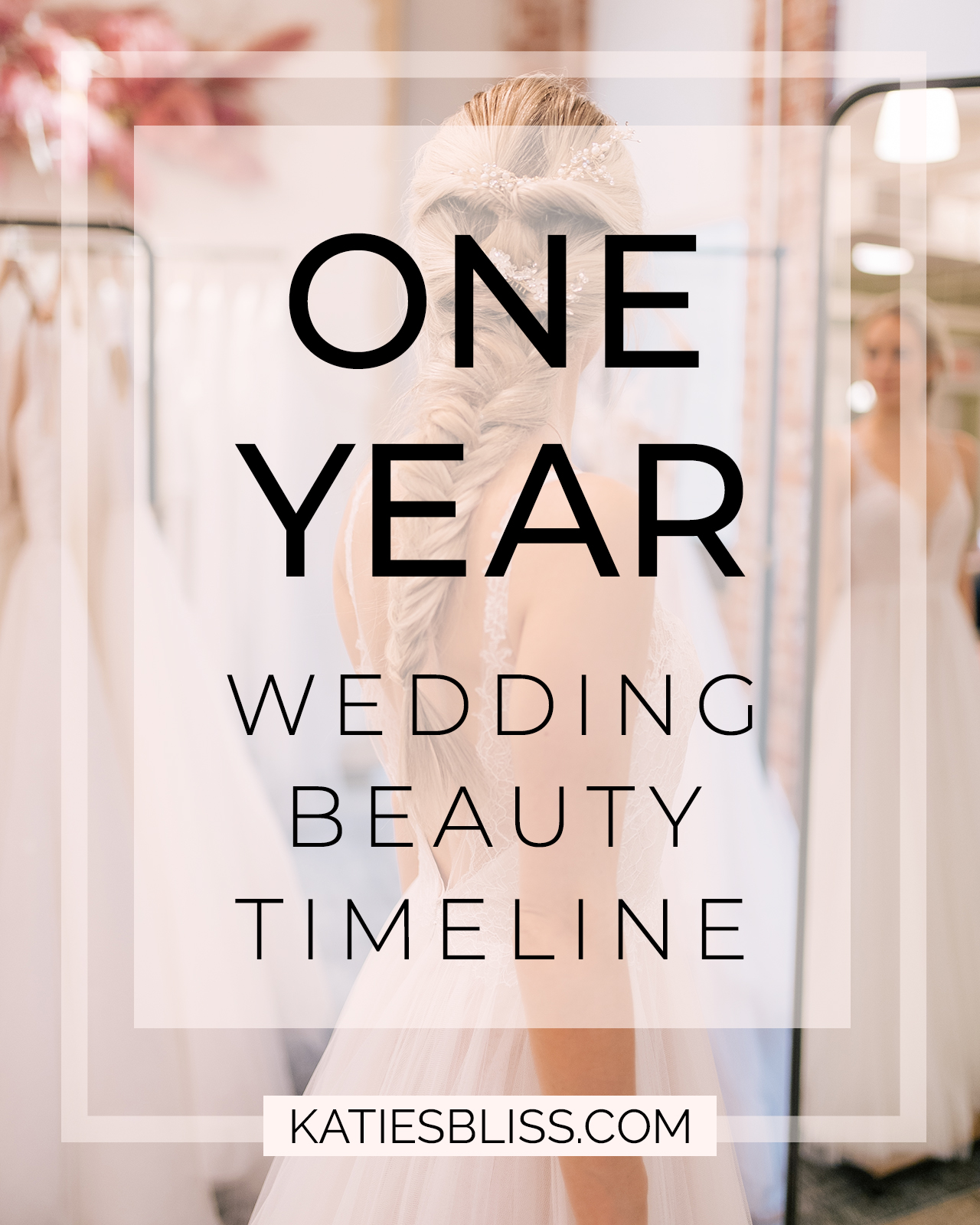 Society puts so much pressure on women already– especially ones that recently have received a ring on their finger. Just because you're getting married doesn't mean you suddenly need to start doing all these expensive treatments, lose a ton of weight, follow a restrictive diet, etc. If you do decide to step up your beauty spending or make a change to your eating habits or fitness routine– you should be doing it because YOU want to and not because your mom, a friend, a bridal magazine or some chick on Instagram said so. If you take away anything from this post please please let it be this!
Okay so you just go engaged. What next? I put together an outline of things you might want to consider in the year leading up to your wedding below. Have I done all of this? Absolutely not. Do you need to do it all? Of course not. These are just suggestions to spark your thinking and so you can plan accordingly.
LONG-TERM BEAUTY & WELLNESS (6-12+ MONTHS BEFORE WEDDING)
+ FITNESS ROUTINE
+ NUTRITION / HEALTHIER DIET
+ LASER HAIR REMOVAL
+ SKINCARE TREATMENTS
+ NAIL DOWN YOUR SKINCARE ROUTINE
+ TALK TO YOUR HAIR SYLIST/COLORIST ABOUT ANY MAJOR CHANGES YOU MAY BE CONSIDERING (& start experimenting!)
+ BOOK YOUR DAY-OF WEDDING GLAM TEAM (I found mine 6 months in advance)
1 MONTH BEFORE WEDDING
+ TEETH WHITENING TREATMENT
+ BOOK ALL PRE-WEDDING GLAM APPOINTMENTS
+ STOP USING NEW SKINCARE PRODUCTS
2 WEEKS BEFORE WEDDING
+ FACIAL
+ HAIR COLOR & CUT
WEEK OF WEDDING
+ MANICURE & PEDICURE
+ EYELASH EXTENSIONS
+ EYEBROW THREADING
+ SPRAY TAN
+ WAXING
My #1 Wedding Beauty Tip
If you don't already have salons and professionals that you love and trust, my best advice would be to progressively work on finding these folks over the course of your engagement. That way when it comes to schedule all your week-of wedding appointments it's just a matter of booking upkeep and you're not going blind into a service being done by someone you've never worked with before. There are going to be so many things that will require your energy the week of your wedding so your glam appointments should feel like a treat. These are moments when you should take time for yourself and relax. This is much easier to do when you have full confidence in the beauty professionals you're seeing! Trust me!
My 2 Week Wedding Beauty Timeline
Ok so here's my personal wedding beauty timeline! My goal in sharing this isn't to make you think that all these appointments have to be done in this order or that you need to do them in the first place. This is just what worked best for my schedule and when my salons had availability. The only thing I would say is that if you plan to get a spray tan that you 100% schedule that last. Getting your nails and hair done involves getting your skin wet, which could affect your tan.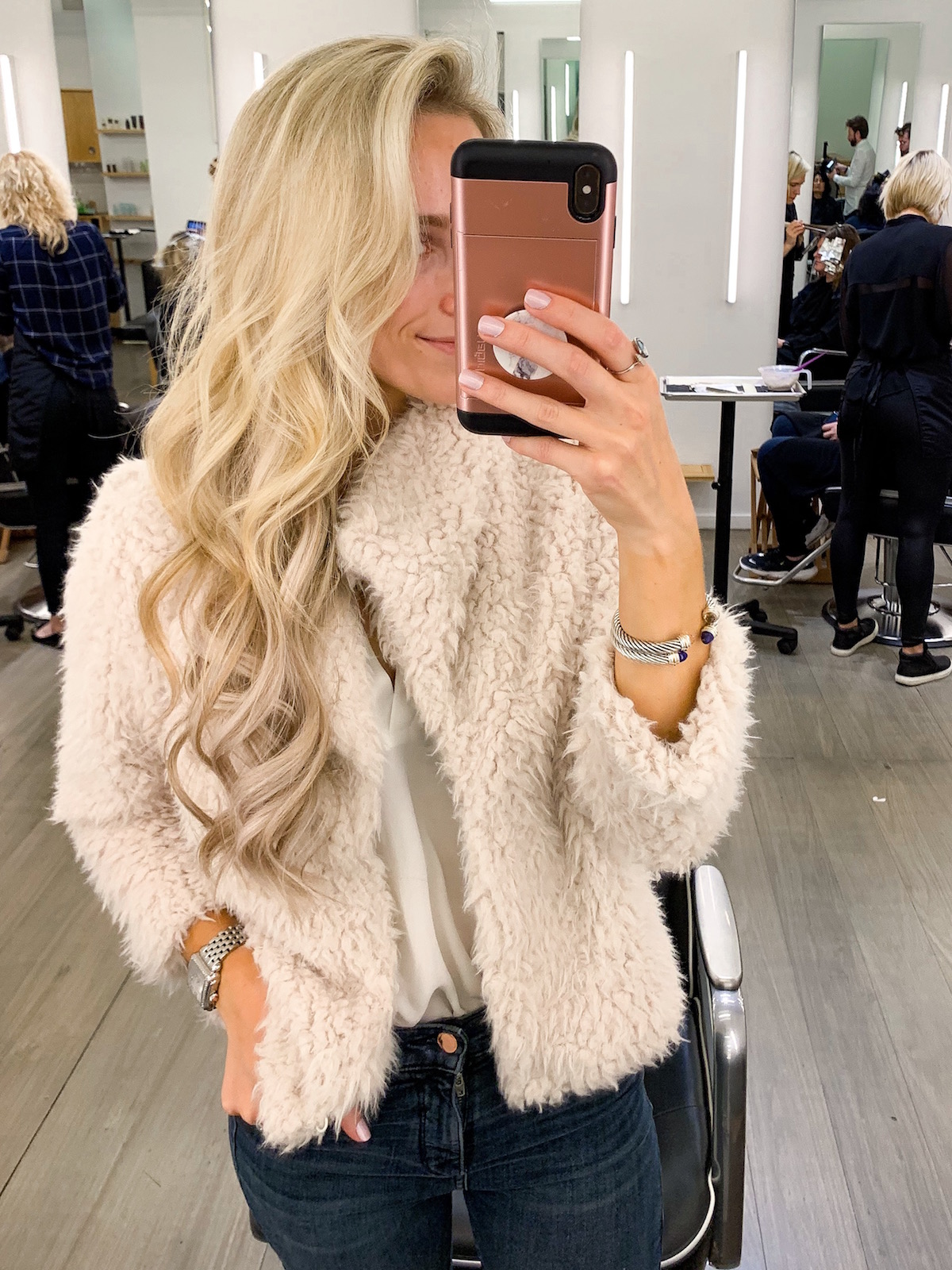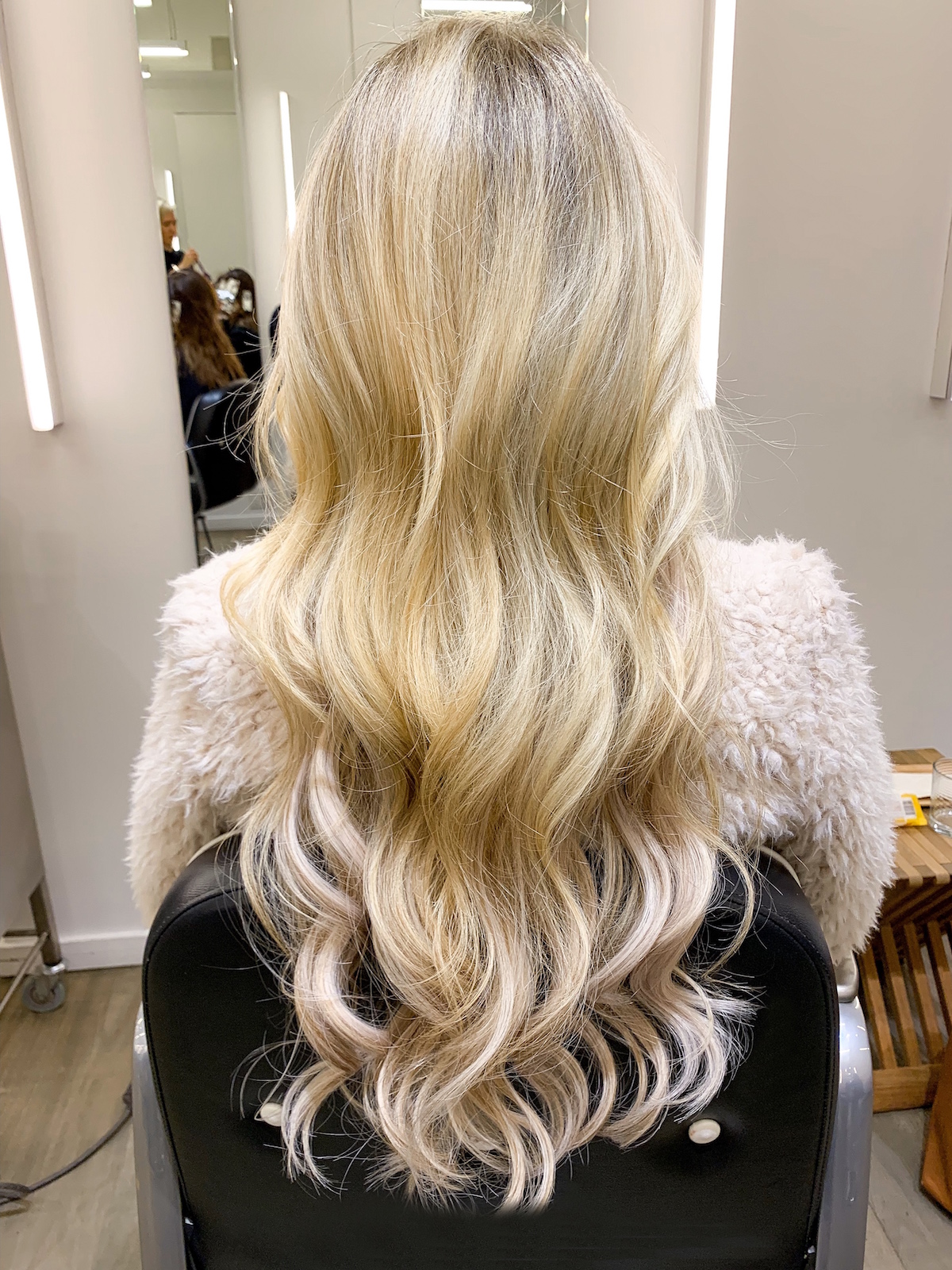 OUTFIT DETAILS // Similar Fuzzy Jacket | White Blouse | Skinny Jeans | David Yurman Bracelets | Michele Watch
THURSDAY OCTOBER 3
Hair appointment at Fourteenjay salon
Yesterday I visited my hair dream team at Fourtneenjay for my regular 10 week color touchup, trim and extension maintenance. No plans to make any drastic changes (I'm a creature of habit) however for extra fullness and some added length for my wedding day hair look I'm replacing my current extensions with new 20-inch wefts. You check out this post for more info on my salon, the type of extensions I get, pricing, etc.
FRIDAY OCTOBER 4
Facial with Nurse Gigi
I've been seeing my esthetician Genevieve for over a year now about once a month for laser treatments and facials. I talked more about what I specifically get done in this post. Honestly though no appointment is ever the same– she typically tailors the treatment to what my skin most needs at that time. PS Genevieve offers all my readers and followers 25% off laser services– just make sure to mention me when booking your appointment!
TUESDAY OCTOBER 8: 
Eyelash Fill at Yoshieeyelash
I've been going for lash fills at Yoshieeyelash every 3 weeks for the last few months so this appointment won't be any different than my norm. It took me forever to find a good lash studio in the city, but I really love the girls here! They work efficiently and the salon is super chic and cozy. My lashes really do last too! I experience very minimal fallout as long as I am careful when washing my face, removing makeup, etc. PS if you make an appointment make sure to mention my Instagram handle (KatiesBliss) for 30% off!
Custom Bridal Gel Manicure at Paintbox
I always get a gel manicure before big trips and events for the 2+ week longevity and so I don't have to worry about chipping. I have no idea what I'm going to do in terms of design or color, but I'm hoping the gals at Paintbox will have some ideas!
Pedicure
When it comes to pedis I'm really not picky and usually hit up whatever cheap salon is near another appointment, my pilates studio, etc. Most of my city errands are around Union Square so I'll likely look for a spot there!
Eyebrow Threading
For the last five years I've regularly had my eyebrows threaded so this appointment will just be maintenance. I go every 2-3 weeks to a hole-in-the-wall salon on 14th street (I think it's called Brow Studio.) It's nothing fancy or special, but the girls there have always done a great job and it's only $9.
WEDNESDAY OCTOBER 9:
Spray Tan at Sugar + Bronzed
I typically prefer to do my own self tan at home (you can read about my favorite tanners here) however I'm planning to get a professional spray tan three days before my wedding. The few times I have gotten a spray tan I went to Sugar + Bronzed in the city– I think they have a location in Murray Hill and another in Union Square. I made an appointment for Wednesday so that way I have nearly three days for it to slightly fade, etc. I also plan on showering at least twice after I get the tan too. My goal isn't to look super bronzed or dark, I just want a natural glow that will flatter my skin.
FITNESS & DIET
I also want to touch on fitness and nutrition as these go hand-in-hand with beauty. An upcoming wedding or big life event can definitely be a motivating factor to get in shape and make positive changes to your body– both good things! That said, I don't think a wedding should be the only reason behind undertaking an aggressive fitness regimen. If you do decide to set any fitness or weight loss goals for yourself, I would encourage doing it via a realistic routine that 1) you can afford and 2) that you'll want to continue after your wedding.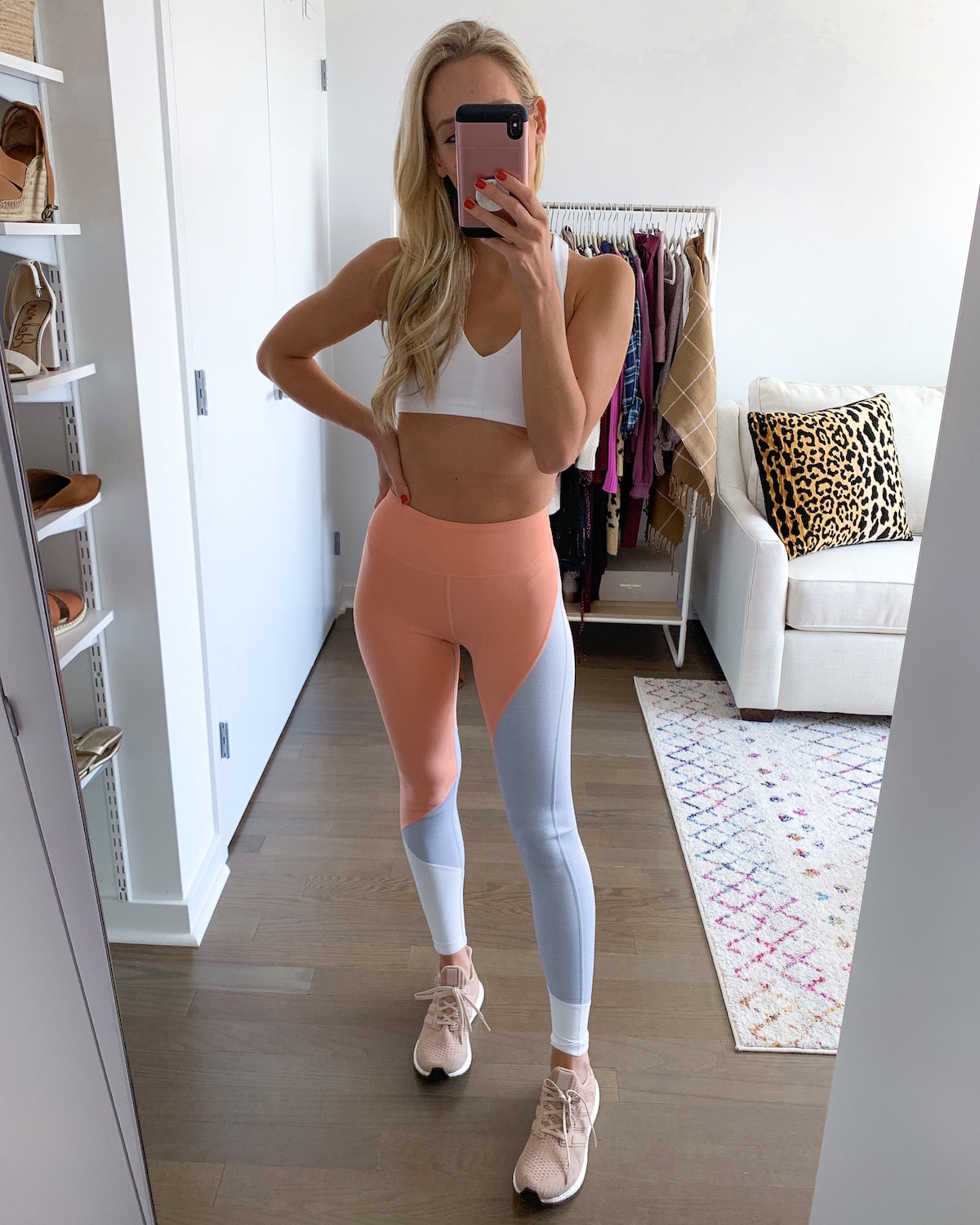 OUTFIT DETAILS // Colorblock Leggings | Sports Bra | Sneakers
Weight loss or a desire to change my body has never been a goal of my wedding journey. I don't own a scale and honestly have no idea how much I weigh. I exercise because I know it's good for my body and mind, though the visual changes (for me it's toned legs & stomach definition) are nice bonuses 🙂 I've been working out regularly for nearly three years, however in the last six months I've tried my best to take classes 2x per week at Solidcore or SLT + do 1-2x cardio workouts at my gym. I'll tell you right now that there were multiple weeks where I didn't stick to this routine and only was able to make it to the gym once or twice, but I tried my best and I'm proud of myself for making an effort to take care of my body and look forward to continue doing so once I'm a married woman 🙂
Eating habits! When I decided to make a fitness a part of my life three years ago, my eating habits also changed. It's been an evolution for sure because until age 25 my diet was 99% processed crappy food. Looking back I can't believe I ate that way and would never want to return to those habits. I feel SO much better after eating a healthy meal vs when I have something processed and void of nutrients. Experiencing that feeling is what's motivated me to continue incorporating healthier things into my diet and cut down on the junk. I don't follow any specific plan, count calories or obsess over ingredient labels; however I try my best to buy dairy-free/gluten-free/organic when there's a suitable option available. I also try to balance unhealthy meals with healthy ones. If I do eat junk, I will make sure that at a later meal I'm having something that's packed full of nutrition. I also regularly make my own green juice smoothies in my Vitamix blender.
- Katie