I've been so busy lately with traveling and our new apartment these last few weeks that I feel like wedding planning has taken a backseat– ahh! In my last update I mentioned how I'd done my hair and makeup trial, so today's post is all about how that went, plus I'll get into some of the pre-wedding skincare and beauty treatments that I plan to do leading up to my big day.
Thank goodness for the WeddingWire Wedding Checklist tool because if it weren't for that I'm not sure how I'd be keeping all my to-dos straight. What I love most about this tool is I can pull it up on my iPhone and laptop, which makes it easy to make changes and add tasks even if I'm out and about.
Now for the current status of my checklist… Latest in BOLD.
WEDDING PLANNING CHECKLIST
✓ Booked day-of glam team + did my hair & makeup trial
✓ Scheduled my bachelorette party (Isle of Palms + Charleston in July!)
✓ Began planning my bridal shower with my Aunt Jen
✓ Picked out our tabletop rentals + chairs for reception
✓ Found my dress
✓ Picked out & ordered bridesmaid's dresses + shoes
✓ Sent out save the dates (you see them here)
✓ Created our wedding registry (here are some of the items we registered for)
✓ Shot our engagement photos
✓ Asked all my favorite gals to be my bridesmaids 
 (see how I did it here!)
✓ Confirmed florist + met to go over initial ideas
✓ Met with our caterer for a Q&A + did a tasting
✓ Worked on our wedding moodboard with our planner
✓ Did a venue visit + walk through with planner to map out flow of the day
✓ Created our wedding website on WeddingWire
✓ Got over my fear of trying on wedding dresses
✓ Booked room blocks at local hotels
✓ Confirmed caterer
✓ Confirmed band
✓ Confirmed videographer
✓ Confirmed photographer
✓ Found our wedding planner
✓ Created a budget spreadsheet
✓ Confirmed the date (October 2019!!!)
✓ Decided on a venue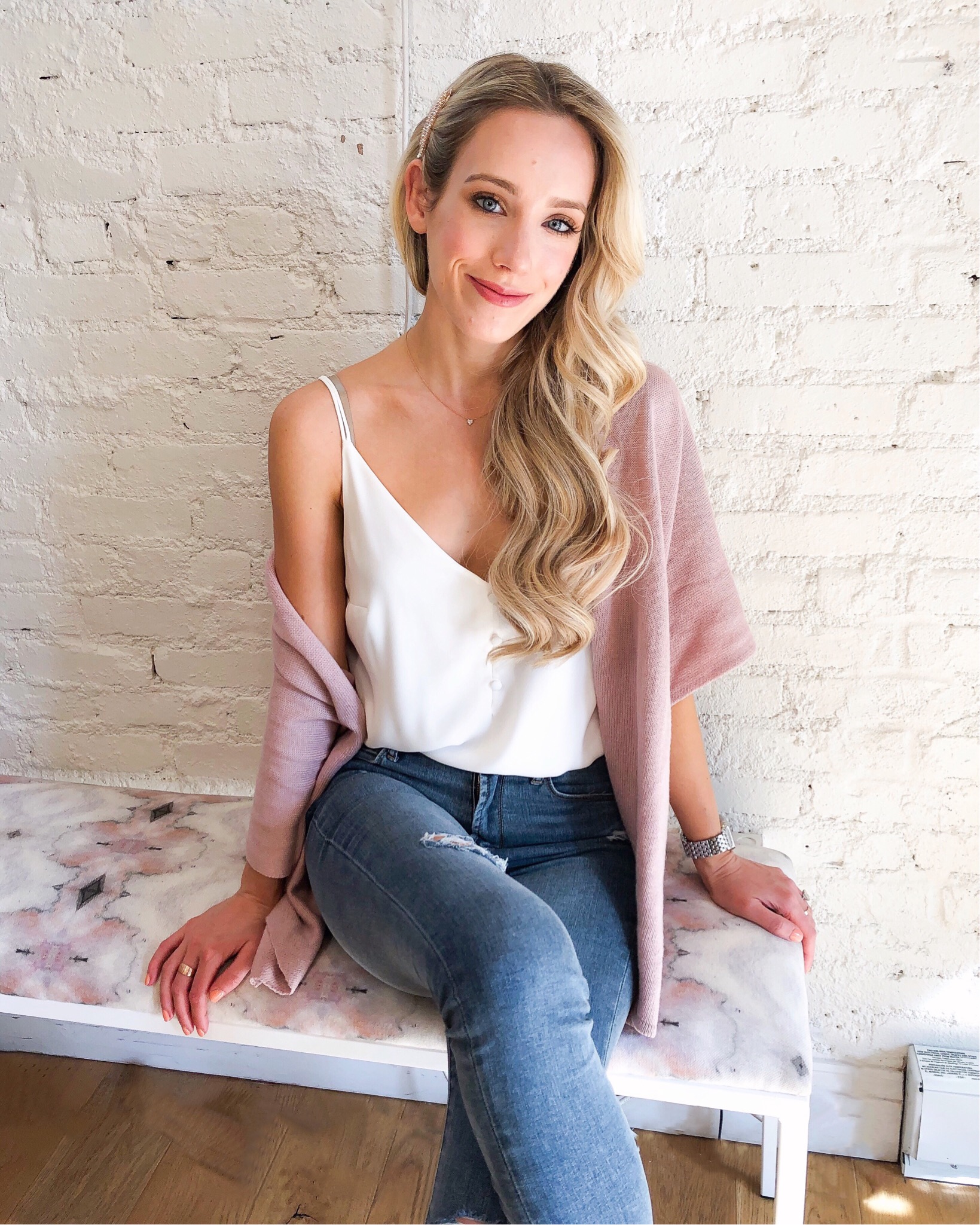 DAY-OF HAIR & MAKEUP
For a little while I had contemplated doing my own wedding hair and makeup. You guys know that braids are my thing, plus I also don't envision wearing my makeup drastically different than how I would if I were doing it myself for a dressy event. I'm sure I'd be perfectly happy with the results if I were to do my own glam, but at the end of the day I want to fully enjoy the experience of getting ready with my bridesmaids and go into my wedding feeling relaxed and pampered, so I decided it was best to book a day-of hair and makeup.
I had no idea where to start in terms of booking the right glam team. My wedding planner Stephanie recommended to me Face Time Beauty, a NYC and Palm Beach-based beauty concierge. Their 28-person team does it all: hair, makeup, spray tans and nails for weddings, commercial projects, editorial shoots and more! The best part is they are willing to travel so even if you aren't getting married directly in New York City or Palm Beach they can come to your venue. BIG sigh of relief single my wedding in the middle-of-nowhere Connecticut 😛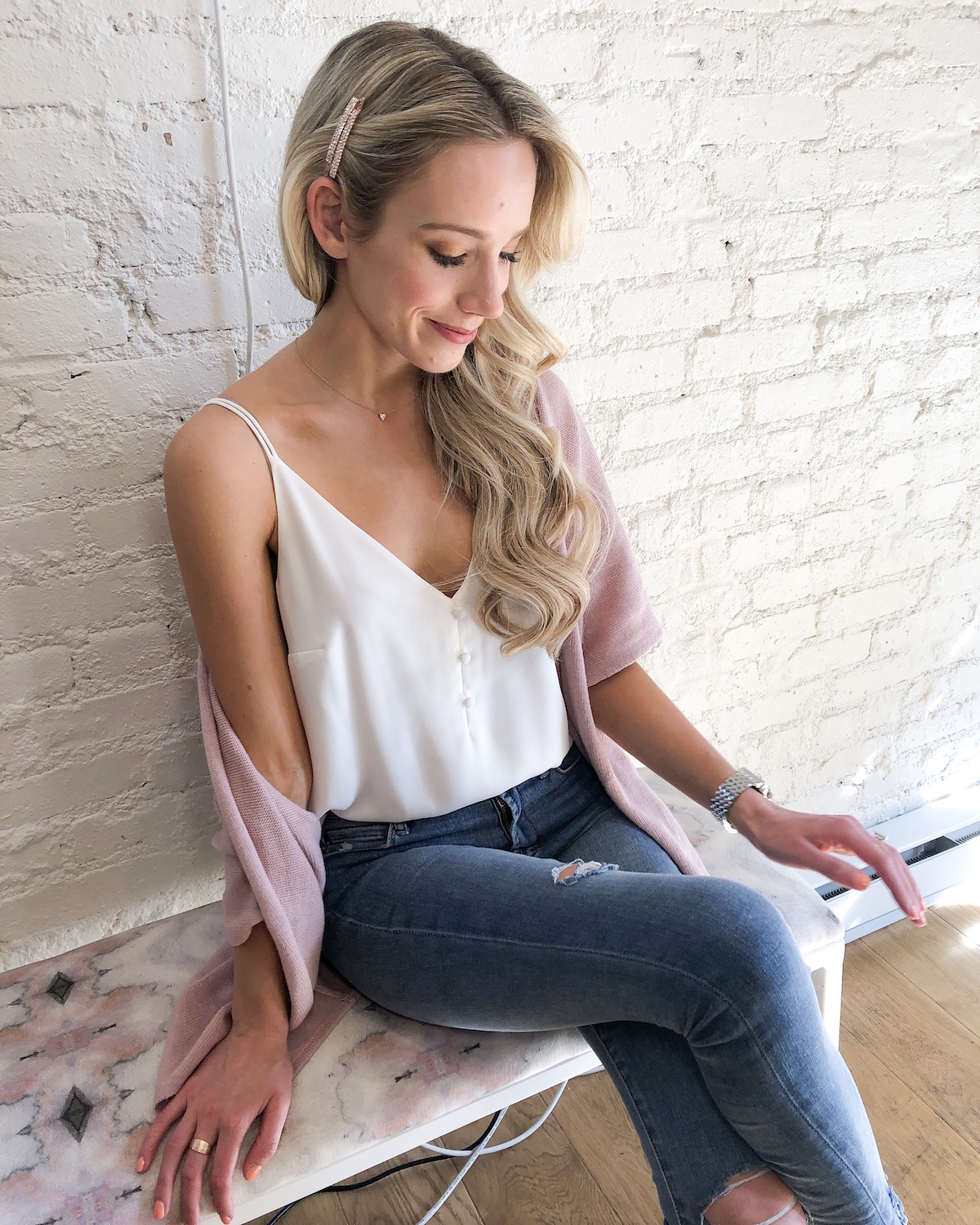 I did a hair and makeup trial at their Brooklyn studio last month and loved the experience! I was a little nervous going into the trial since I've only had my hair and makeup professionally done a small handful of times for formal events, but the girls there made me feel right at ease. They took note of all the inspiration photos I had brought with me (I found a lot of pretty looks for long hair on Pinterest and WeddingWire!) as they did my hair and makeup from start to finish, listening to my feedback and making adjustments accordingly.
It's really important to me that I look like the best version of myself on my wedding day vs an overly-glammed up bride, so we basically went for a "soft glam" look that focused on fresh, dewy skin (definitely going to be referencing these WeddingWire skincare tips!) and naturally flushed cheeks and lips. I'm really particular about my foundation and actually brought the one I use every day to the trial to see if it would make sense to wear. We ended up doing my face makeup twice testing different foundations and ultimately I liked mine best, so that's what I'll be wearing on my big day!
I use the La Mer Luminous Lifting Cushion Foundation (I'm shade Petal) and can honestly say it's the best foundation I've ever tried. It's medium coverage and just makes the skin look bright, dewy and airbrushed. I normally hate the feeling of face makeup on my skin, but this one goes on weightless and won't irritate or dry out my skin even after an entire day or wear. Highly recommend!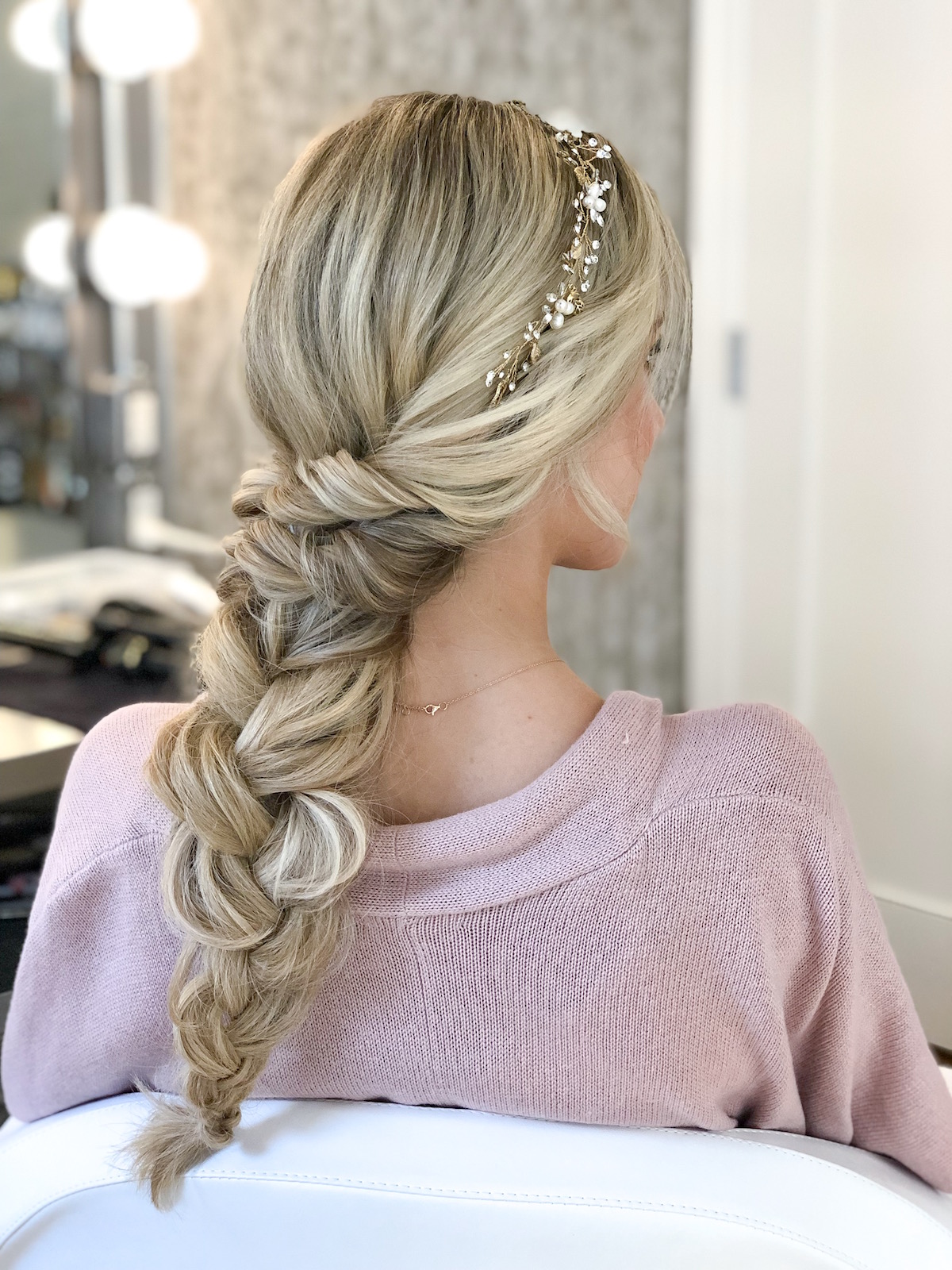 Figuring out my wedding day hair was pretty easy. I think I'm going to wear it down to one side in soft shiny waves for the ceremony and then quickly throw it into a big chunky braid (maybe with some fun hair pins or a headband?) for the reception. This way I can eat and dance and not have to worry about a hair being out of place or looking wacky in a candid picture.
Looking to hire a glam team for your wedding day and not sure where to start? By using WeddingWire's vendor search tool you can find all types of beauty services in your area and price range.
PRE-WEDDING BEAUTY & SKINCARE TREATMENTS
I feel like there's a lot of pressure on brides-to-be to get expensive beauty and skincare treatments, almost as if these are a right of passage to getting married. I'm honestly very happy with the look of my skin and a lot of what I've been doing stems more from a place of being a beauty junkie and anti-aging prevention vs feeling like I need to improve my appearance.
If you're in the midst of planning your wedding too, definitely don't feel like you need to splurge on expensive treatments. Got the budget for it? Then sure, go ahead! Just remember that your man loves you just the way you are and if you do get something done, it should be for YOU… not for someone else.
So what have I been doing? If you follow my Instagram Story you know that I've been getting monthly facials and laser treatments with aesthetician, Genevieve Vielbig. Here's what I get done!
Silk Peel – This is an advanced form of microdermabrasion that exfoliates the skin, while infusing it with an intense dose of hydration. Silk peels can help diminish hyper-pigmentation, sun spots, acne scars and improve dryness. The skin on my face is very sensitive so I love how gentle this is! The tool used does not hurt at all and there's no downtime afterwards. You can read more about Silk Peels on Genevieve's website here.
Laser Genesis – If you're looking for a good introductory laser treatment that doesn't require downtime, Laser Genesis is a good one to try. With multiple treatments it can help reduce pretty much every skincare concern– pores, fine lines, wrinkles, sun damage, redness and uneven tone. What's also nice about it is that your aesthetician can control the intensity of the laser so it can be as gentle or aggressive as you like. You can read more about Laser Genesis on Genevieve's website here.
Botox – I get 25 units of Botox twice a year in my forehead. I just had this done at my last appointment so will probably wait to it again until a month before my wedding. You can read more about preventative Botox and how much it costs in this post.
I've always found that the best way to find great beauty practitioners is through word-of-mouth recommendations. Talk to your friends, family and colleagues to see where they go to get their skincare treatments done! Do your research and read as many reviews as possible. You can also use WeddingWire's vendor search tool as a starting point– there are spas and facialists listed there too!
- Katie