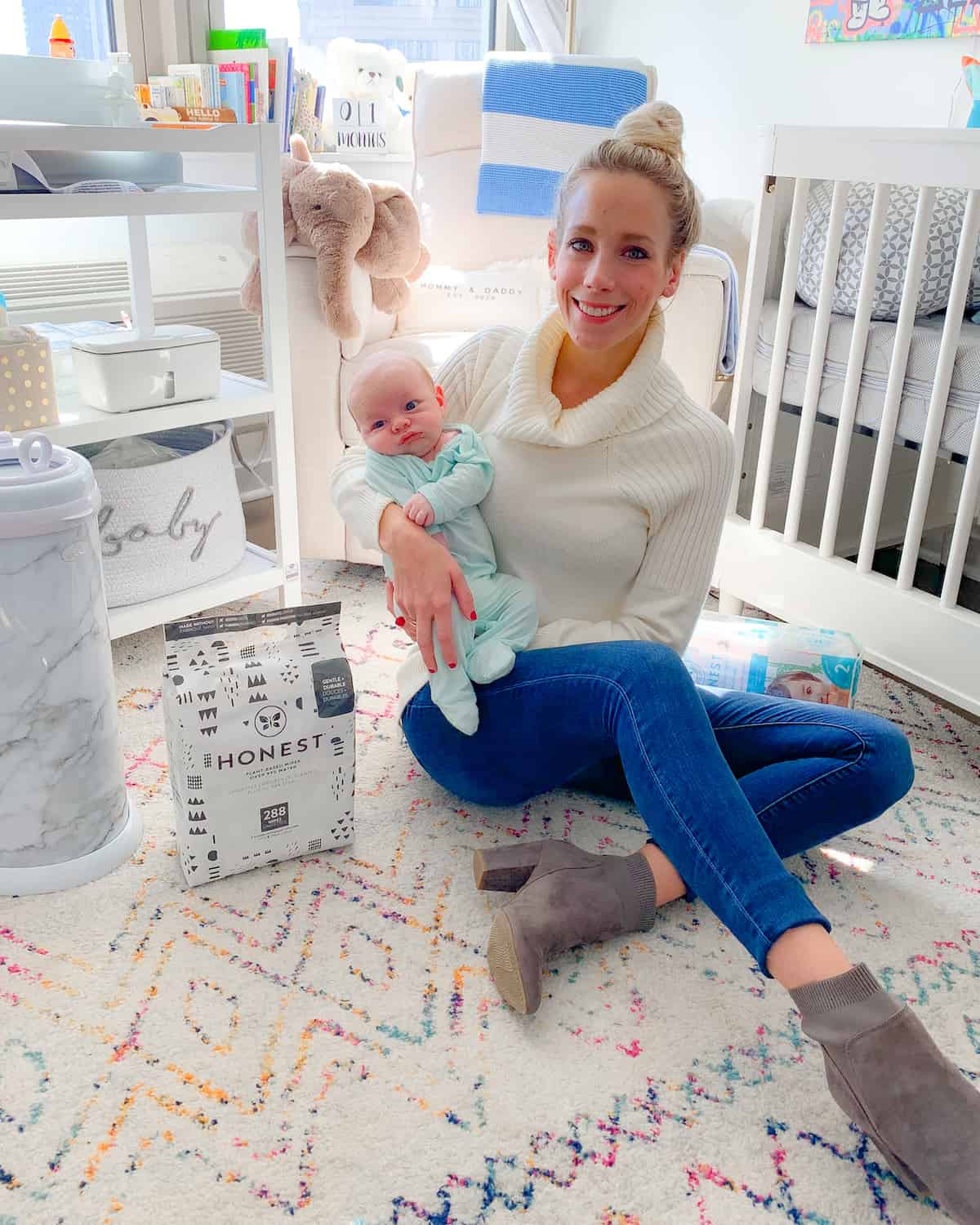 ITEMS PICTURED // Ivory Turtleneck (only $16!) | Similar Skinny Jeans | Booties (just $24!) | Baby Boy Onesie |  Changing Table | Changing Pad | Diaper Pail | Wipe Dispenser | Area Rug | Diapers
Given my new lack of free time, I'm all for utilizing services that can help me accomplish my errands without requiring me to physically leave my home. We're all familiar with online shopping, but did you know that there's a way you can order groceries and other household essentials and get them delivered as soon as the same-day? Let me tell y'all about Walmart+.
Walmart+ is Walmart's new membership that offers shoppers free unlimited delivery ($35 minimum, restrictions apply), member prices on fuel, and everyday low prices on food, electronics, clothing and more! I signed up for a membership ($12.95 monthly or $98 yearly) earlier this month and already there have been multiple instances where it's helped me avoid having to place separate orders from multiple stores.
Thanks to Walmart+ I can get boots (just $24!) for me and diapers + wipes for baby delivered the same day!
With Walmart+ I can order groceries and get same-day delivery from my local store (you get to select the time slot!) Not only that, Walmart+ allows me to shop for other important things like diapers and wipes, cleaning products and paper goods– aka the type of items that you want to replace ASAP when you run out. Since Walmart is a one-stop-shop I love how I can add on goodies like home decor, beauty products, and clothing to any order. Thanks to my Walmart+ membership I've been able to get back so much time I would've spent shopping to devote to being a mama to Nate.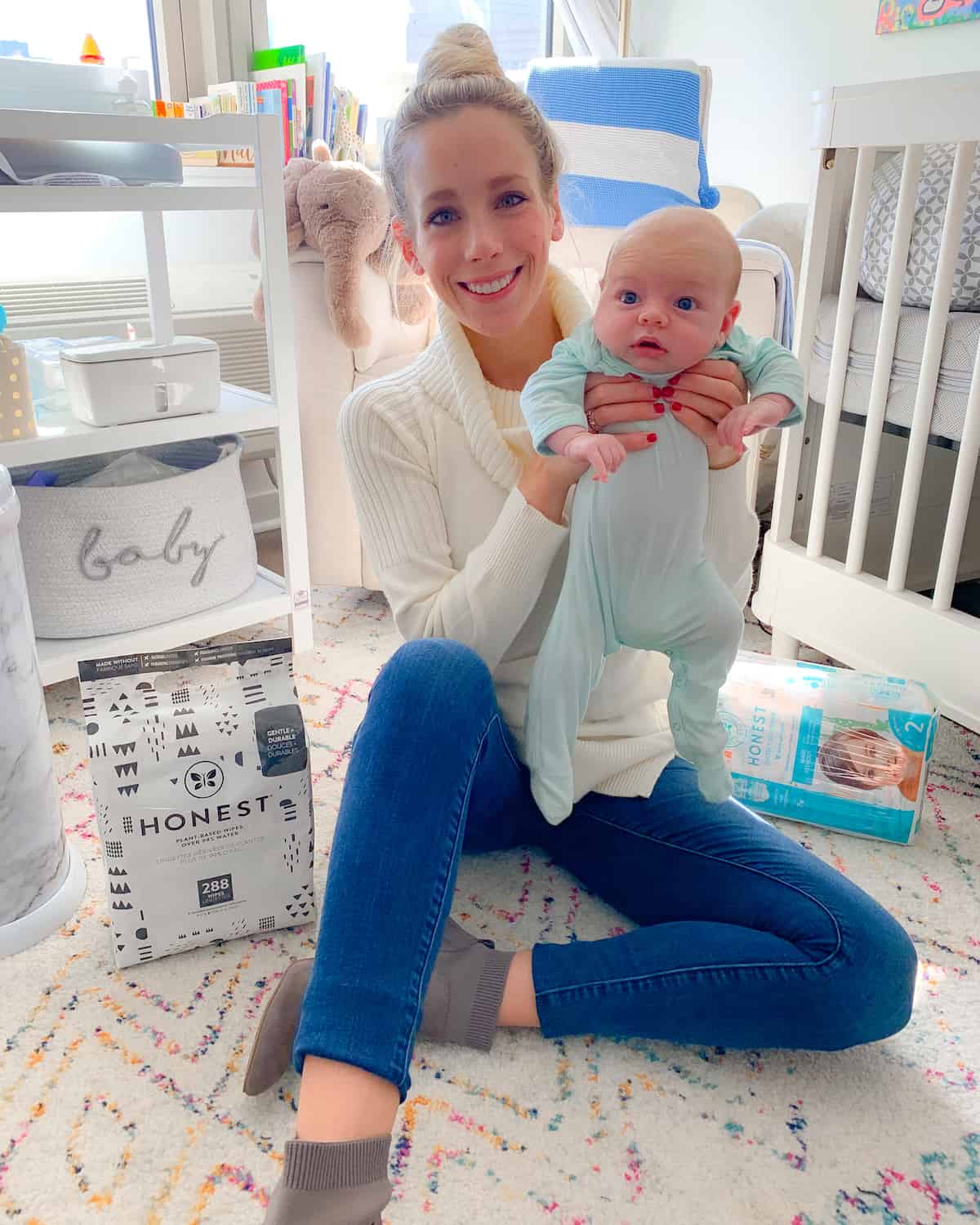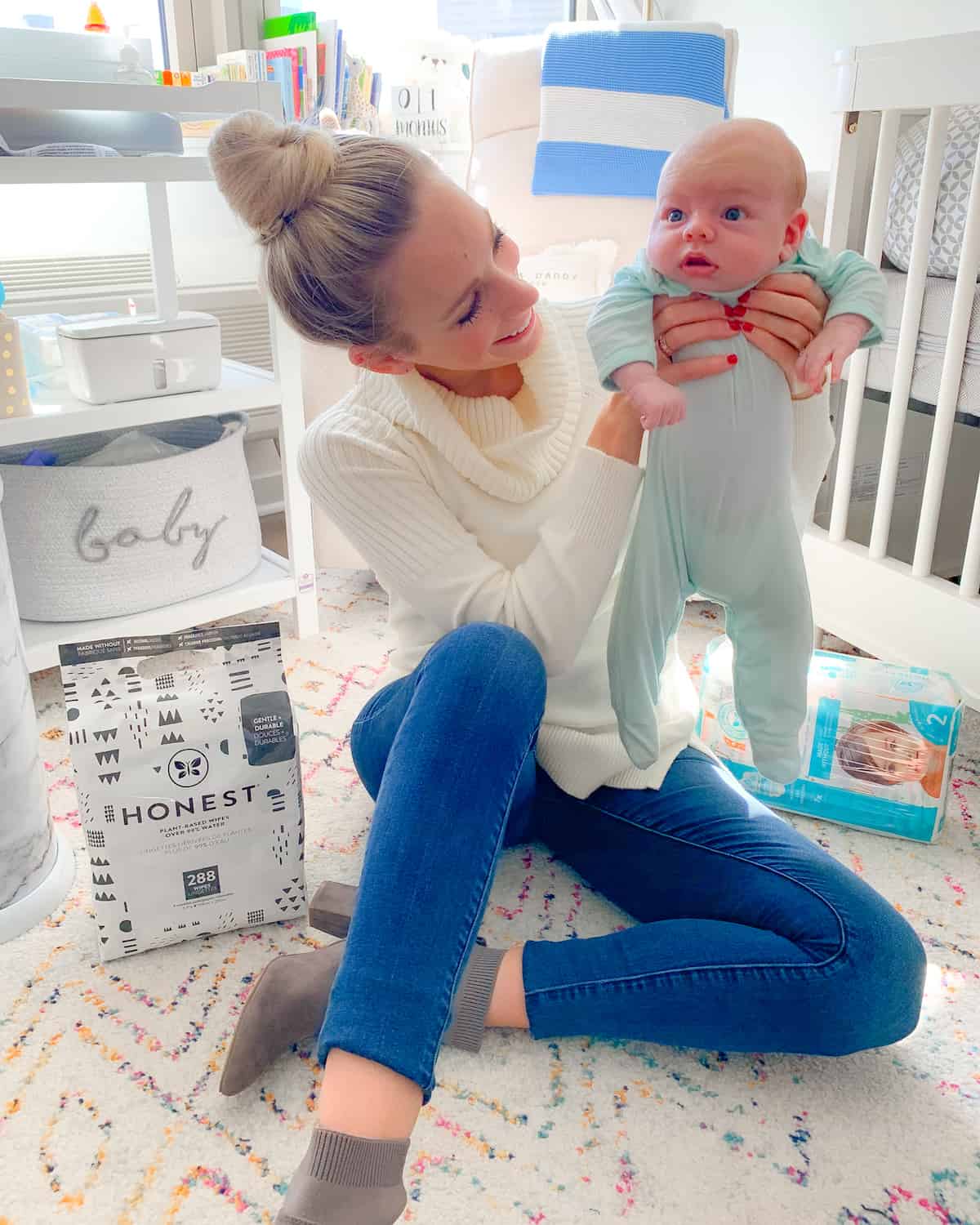 More Walmart+ Benefits:
+ Member Prices On Fuel– save 5¢ per gallon at Walmart and Murphy stations
+ Mobile scan & go– check out as you shop to make store shopping fast & contact-free
Interested in giving Walmart+ a try? You can see which benefits are available in your local area and sign up for a free 15-day trial here. No strings attached!
Big thank you to Walmart for sponsoring this post!
- Katie