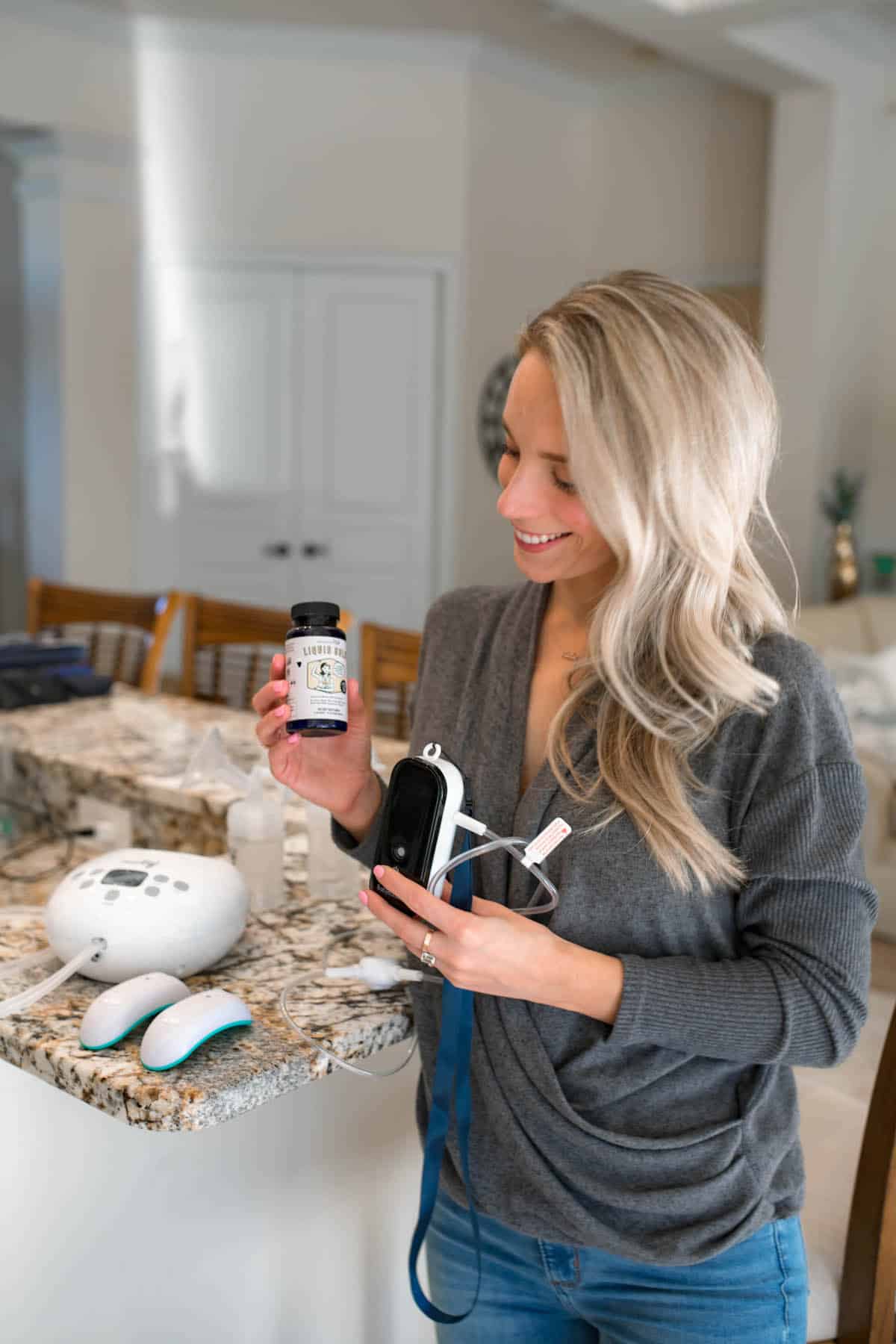 OUTFIT DETAILS // Wrap Top (pumping-friendly) | High Rise Skinny Jeans | Slippers | Legendairy Milk Liquid Gold Supplements | Warming Lactation Massage Pads | BabyBuddha Portable Breast Pump | Motif Luna Double Electric Breast Pump
Can't decide on what breast pump to buy? Well you're in luck because I've tried a few! 🙂
A little backstory! I went into my pumping journey with absolutely no previous knowledge and was completely unaware about how many breast pumps were out there or how to even use one correctly. I felt completely overwhelmed, intimidated and embarrassed by how little I knew. What are all of these buttons and what do these settings mean??!! Thanks to Google, Instagram and a lot of trial and error, I finally figured it out and was able to find a pump that fit my lifestyle and gave me the results I wanted.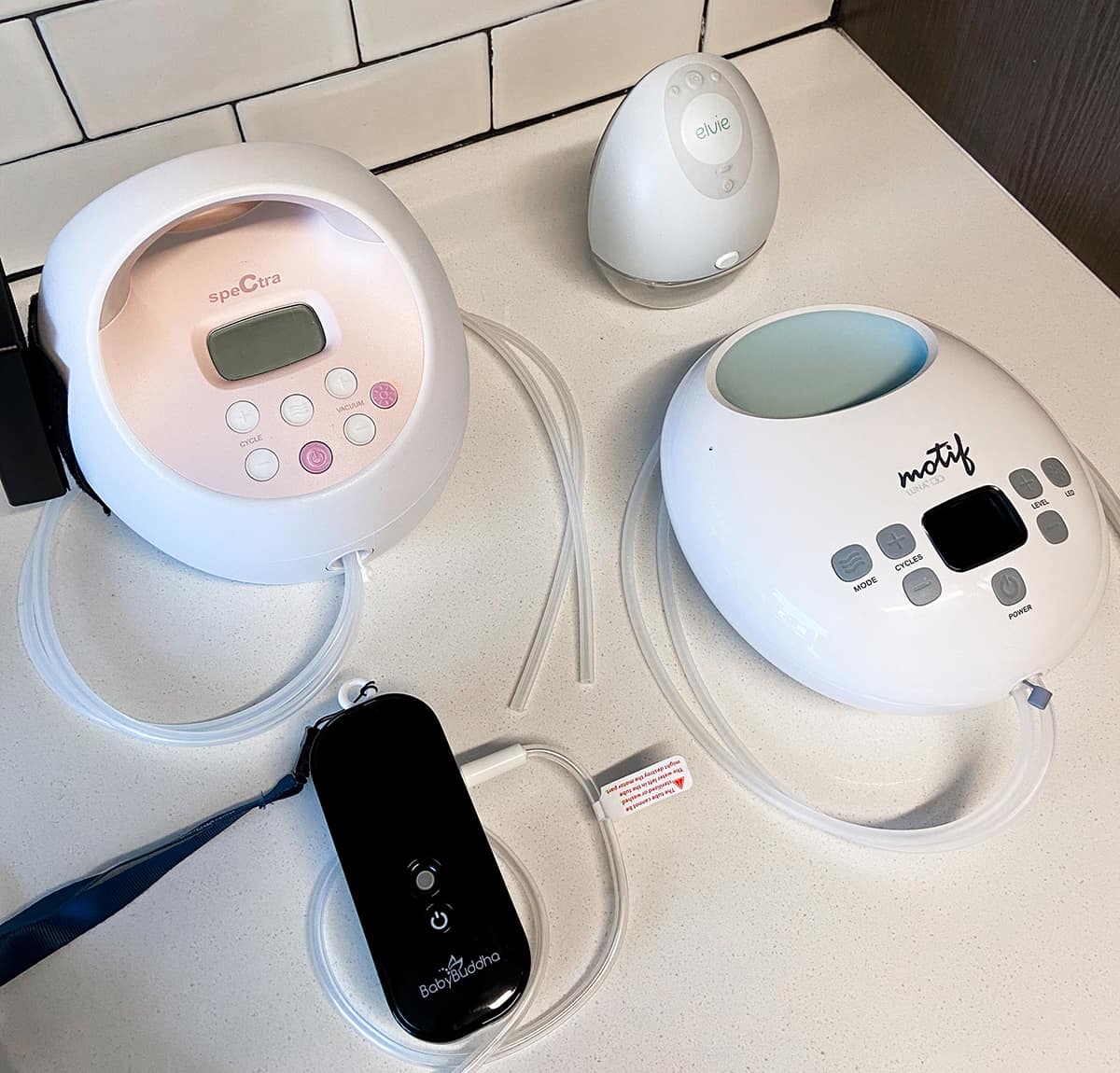 Spectra S2 Plus Breast Pump | Elvie Wearable Breast Pump | BabyBuddha Portable Breast Pump | Motif Luna Breast Pump
It's also important to remember that there are so many factors that can impact milk production and contribute to a successful pumping session. The breast pump itself is only one part of the entire puzzle. Using the correct flange size (here's a handy printable ruler you can use to measure yourself), being hydrated and your stress level all matter as well. In this post I explain some of the ways I increased my milk supply along with my pump schedule from when I exclusively pumped!
I'm by no means an expert, but after exclusively pumping (6-8x daily!) for most of Nate's first few months of life, I am very familiar with the pumps you'll see reviewed below.
Breast Pump Reviews
DOUBLE ELECTRIC BREAST PUMPS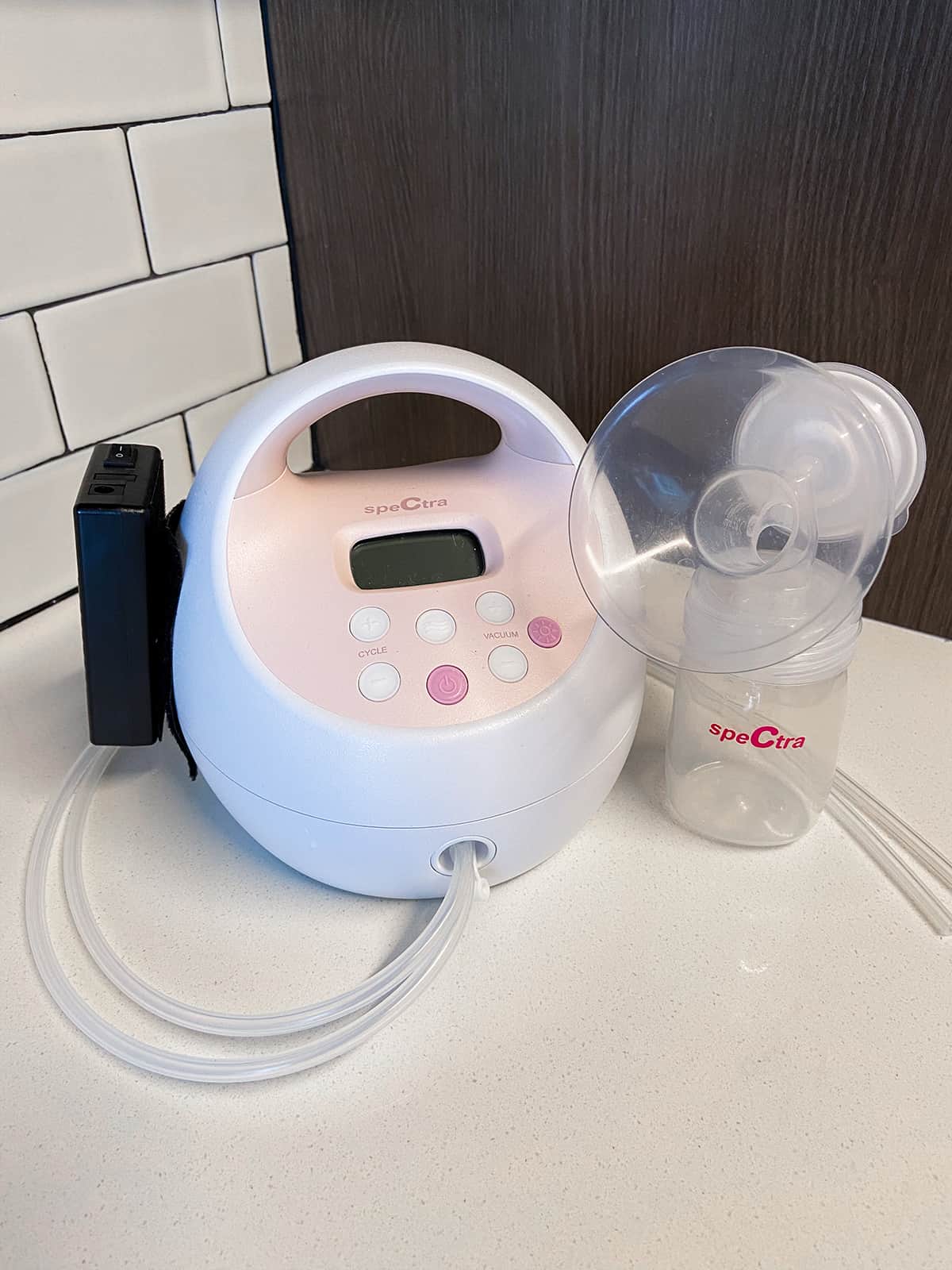 I started my breastfeeding and pumping journey with the Spectra S2 Plus breast pump. It's one of the most popular double electric pumps on the market and has tons of in-depth positive reviews. I ordered this pump through my insurance (it was fully covered) when I was still pregnant thinking I probably wouldn't use it very often since my goal was to exclusively breastfeed. Oye– if only I'd known!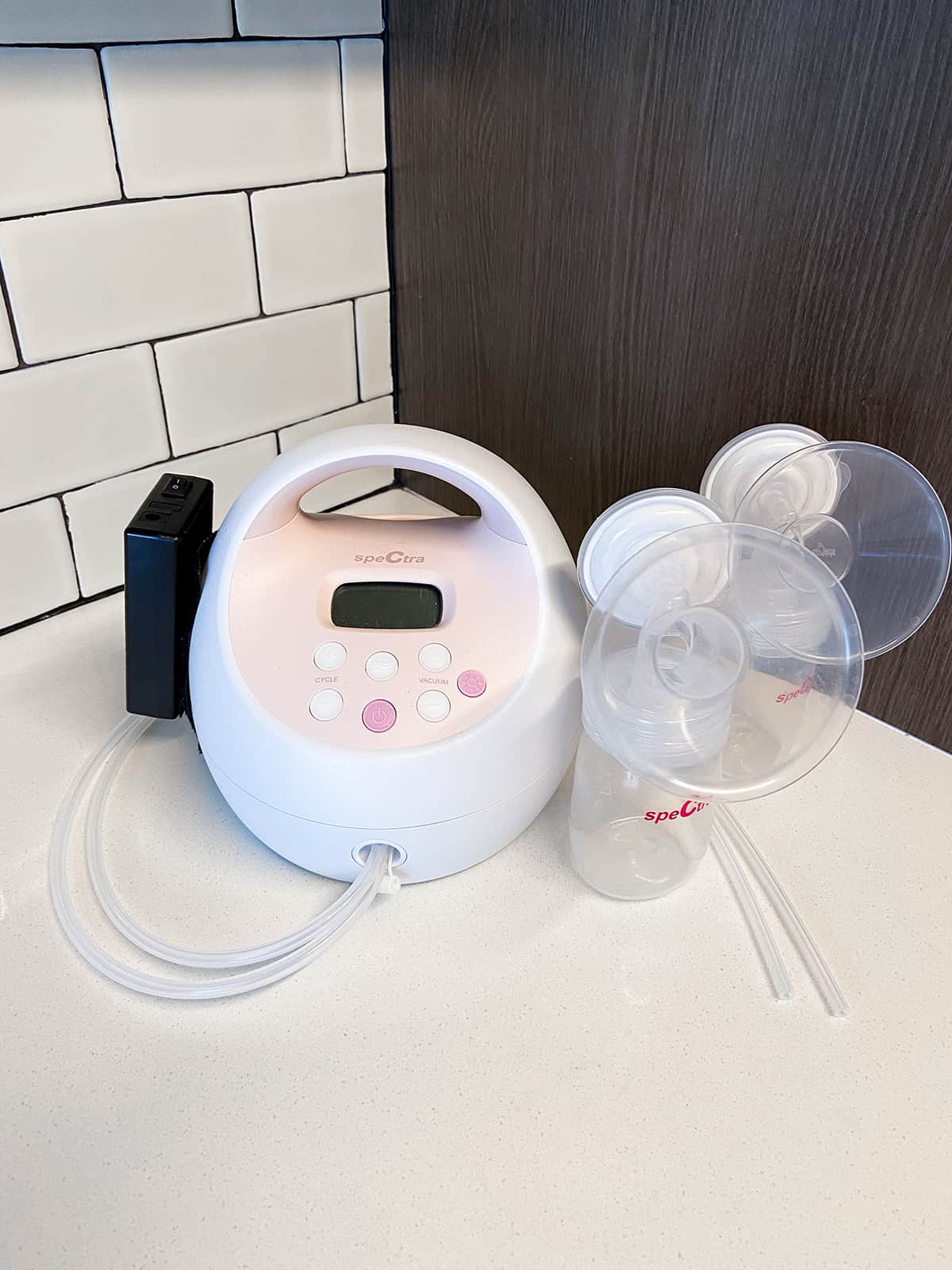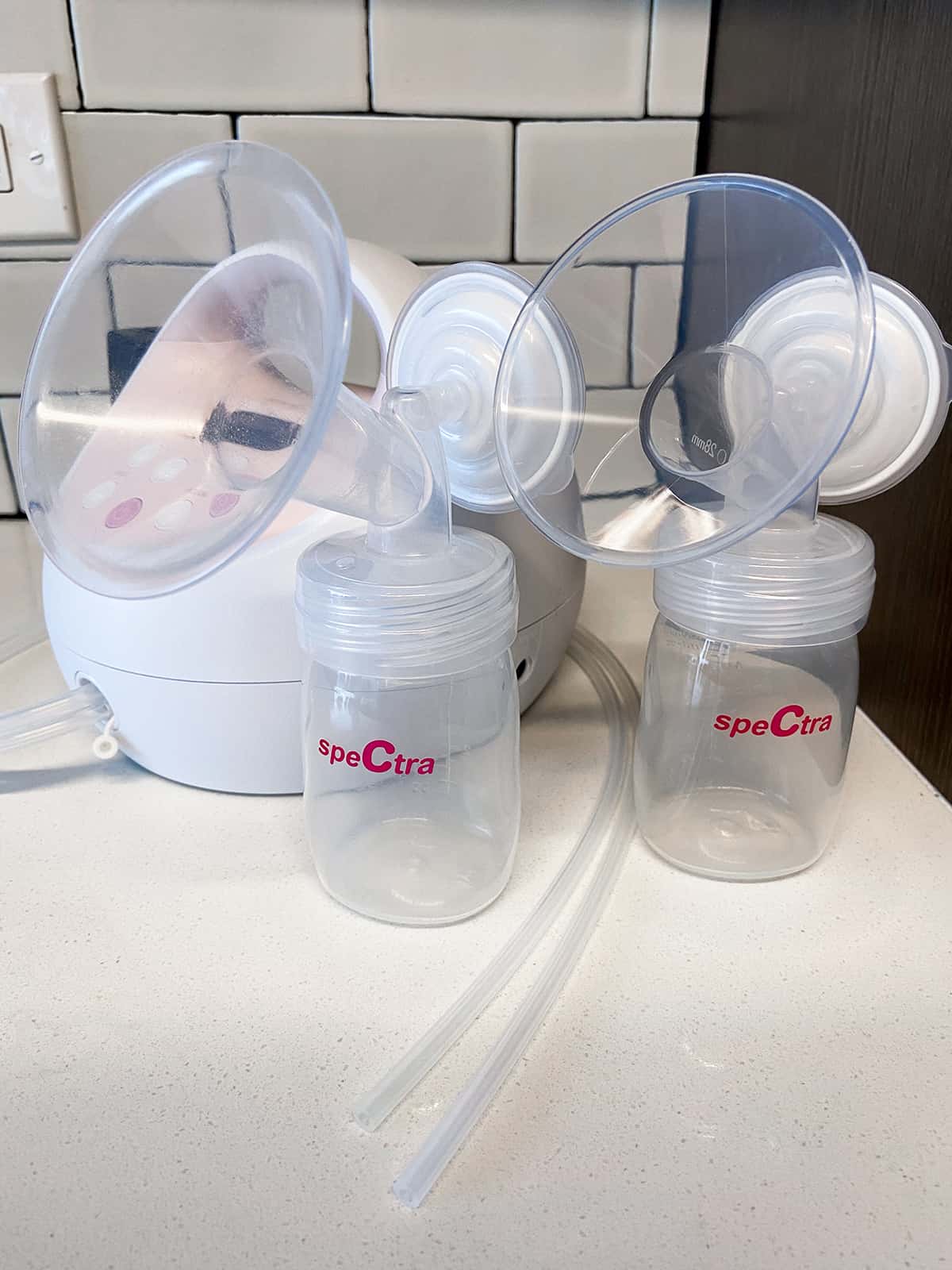 Overall it's a great, easy-to-use pump that gets the job done, but it does have some drawbacks, which ultimately were enough for me to stop using it as my primary pump: 1) It does not have a rechargeable battery and needs to be plugged in to an outlet while in use, however I did find a way to make it cord-free with this external battery pack hack. Looking back I wish I would've ordered the battery-operated Spectra S1 instead. 2) It's bulky. Traveling with it is possible (I've pumped in the car) but it's cumbersome and there are other pumps out there that are easier to bring with you on the go. 3) Not as strong as other pumps. Compared to the similar Motif Luna double electric pump, I felt the Spectra S2 had weaker suction and I didn't empty as well.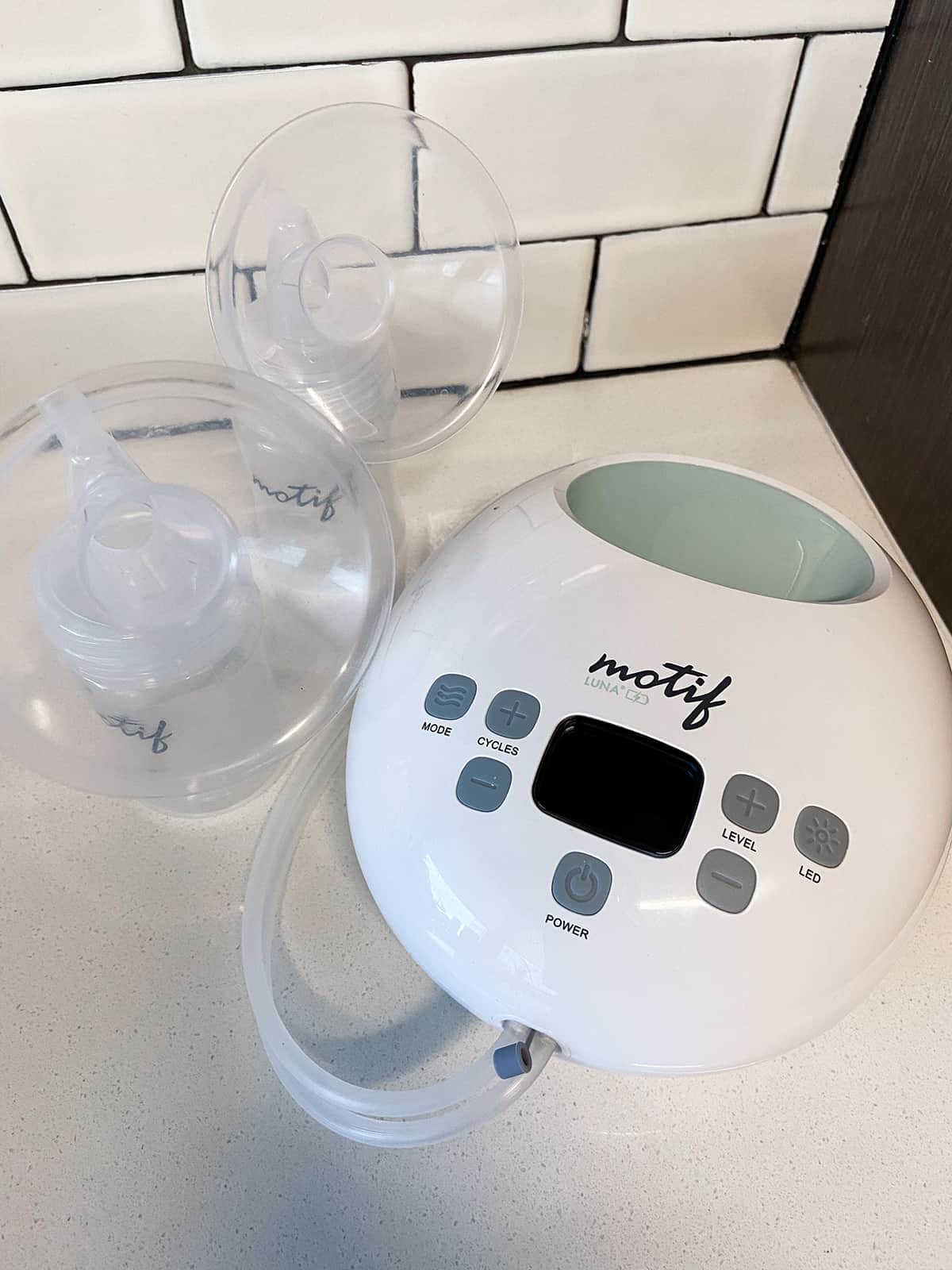 This is the pump that I would recommend first to any new mom. It has hospital-grade strength, a rechargeable battery, a quiet motor and a lightweight, sleek design. The functionality and features are very similar to the Spectra S2 pump, however I felt they were more modernized and the suction on the higher levels was much stronger and more productive. I also found the Motif Luna to be much easier to transport and hold in one hand if I had to get up to do something during a pump session.
MOBILE + WEARABLE BREAST PUMPS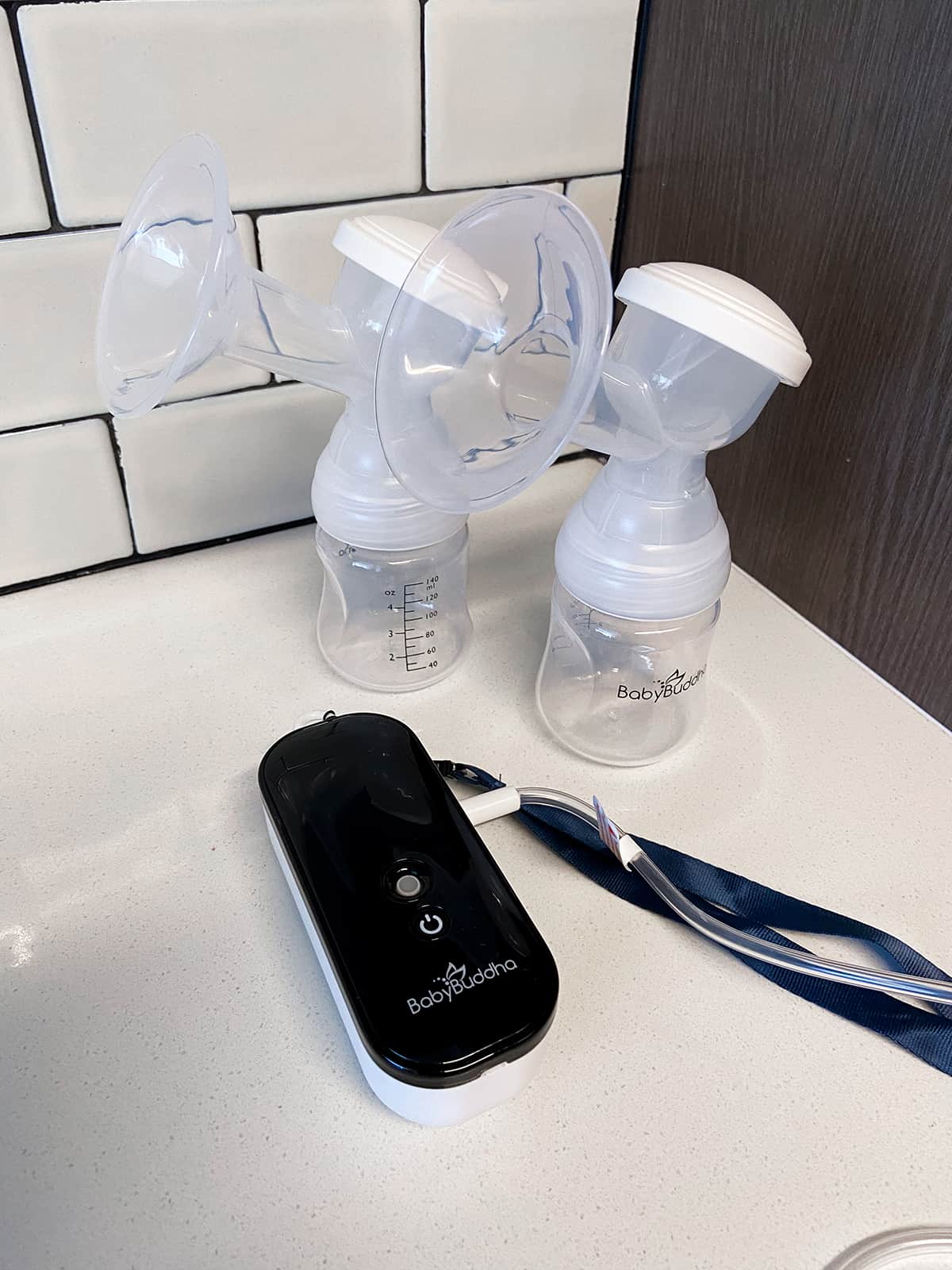 BabyBuddha Portable Breast Pump (the pump I primarily use now)
I decided to give the BabyBuddha pump a try after seeing it recommend by a few pumping accounts that I follow on Instagram. I felt that I had hit my max pumping output with the Motif Luna (around 20 oz per day) and was desperate to increase my supply– something that many moms have claimed happened for them after they started using the BabyBuddha.
I was also really intrigued by the BabyBuddha's tiny, wearable size– it's the world's smallest double electric pump! While it's traditional in the sense that it requires flanges and tubing like the Spectra or Motif Luna, the pump motor is about the size of an old school Nokia cell phone and light enough that you can wear it on a lanyard around your neck aka you can be HANDS-FREE! It's also battery-operated and can be charged via a USB.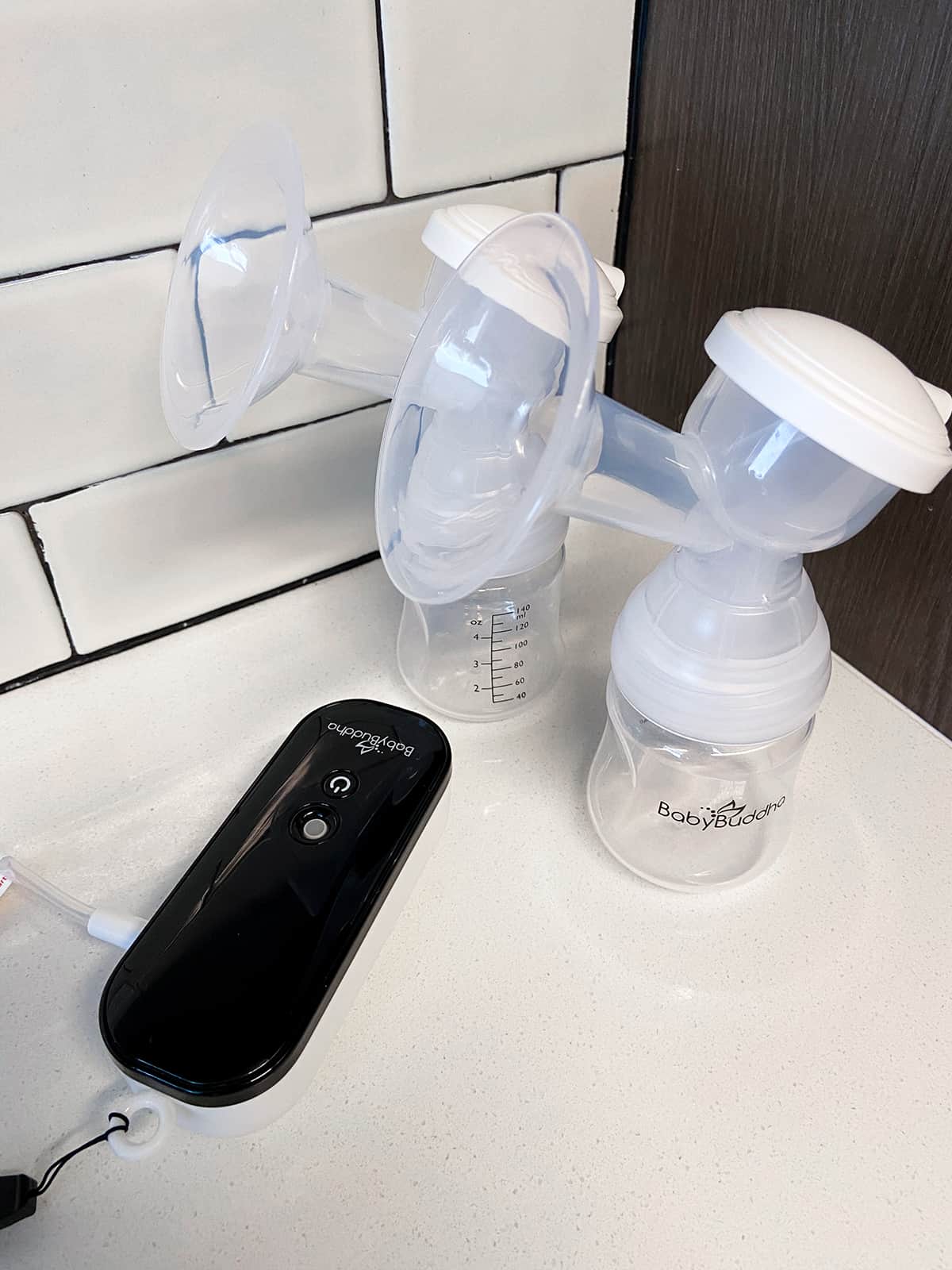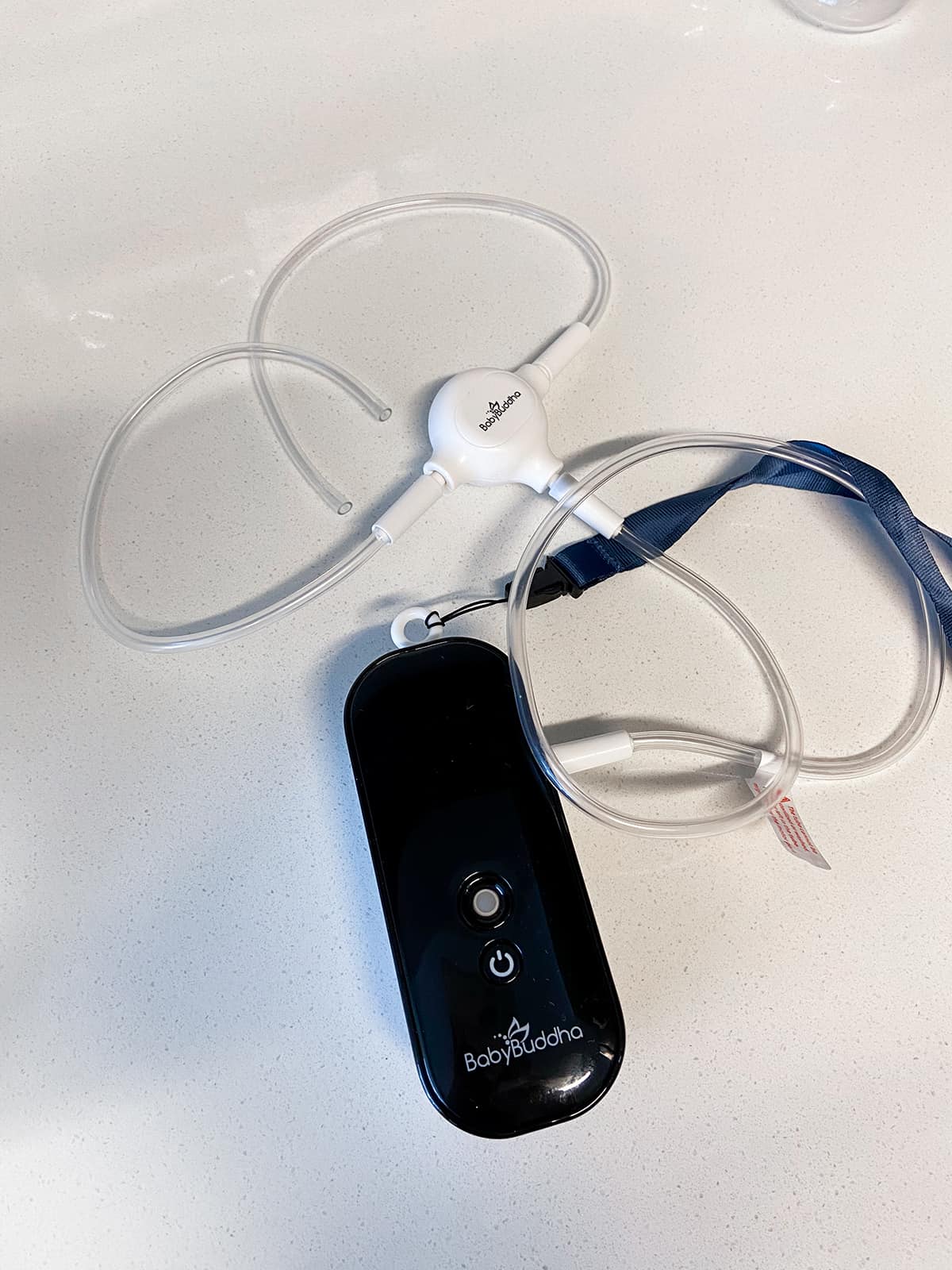 I won't lie. The strength of this pump is next level. Literally level 1 on the BabyBuddha is stronger than the highest levels on the Spectra or Motif Luna pump. For anyone new to using a pump on strong suction modes, I would actually recommend starting with a gentler pump for 2-3 minutes as a "warm up" (I used my Motif pump) and then transition to the BabyBuddha. It took me a few weeks to get used to the strength, but in my experience it was absolutely worth it because I did notice an increase in my supply. Within two weeks of exclusively pumping with the BabyBuddha 6x a day I was able to pump enough to meet Nate's daily need (around 28oz) and we were able to stop supplementing with formula. I also have not had a clogged milk duct since I started using this pump.
I love love love this pump and I'm so happy I found it. It completely changed my pumping journey! That said, I would NOT recommend it to new moms as their first pump due to it's strength. I think if I'd used it right away I would've been scared from ever pumping again LOL. It's a game changer for seasoned pumping mamas who have tried the Spectra and Motif-style pumps and need something more powerful or are trying to increase supply, but it's probably unnecessary for mamas who only pump occasionally.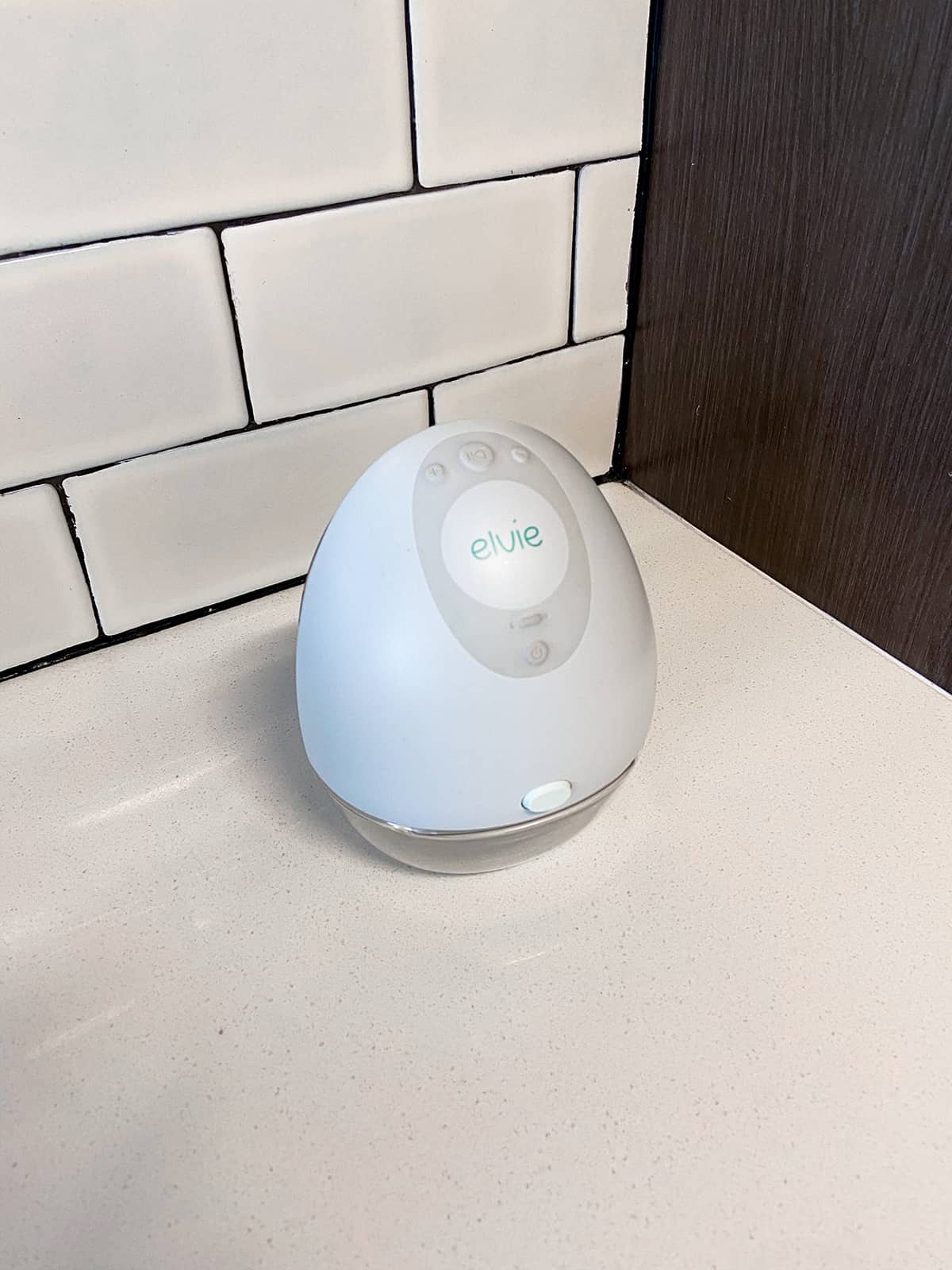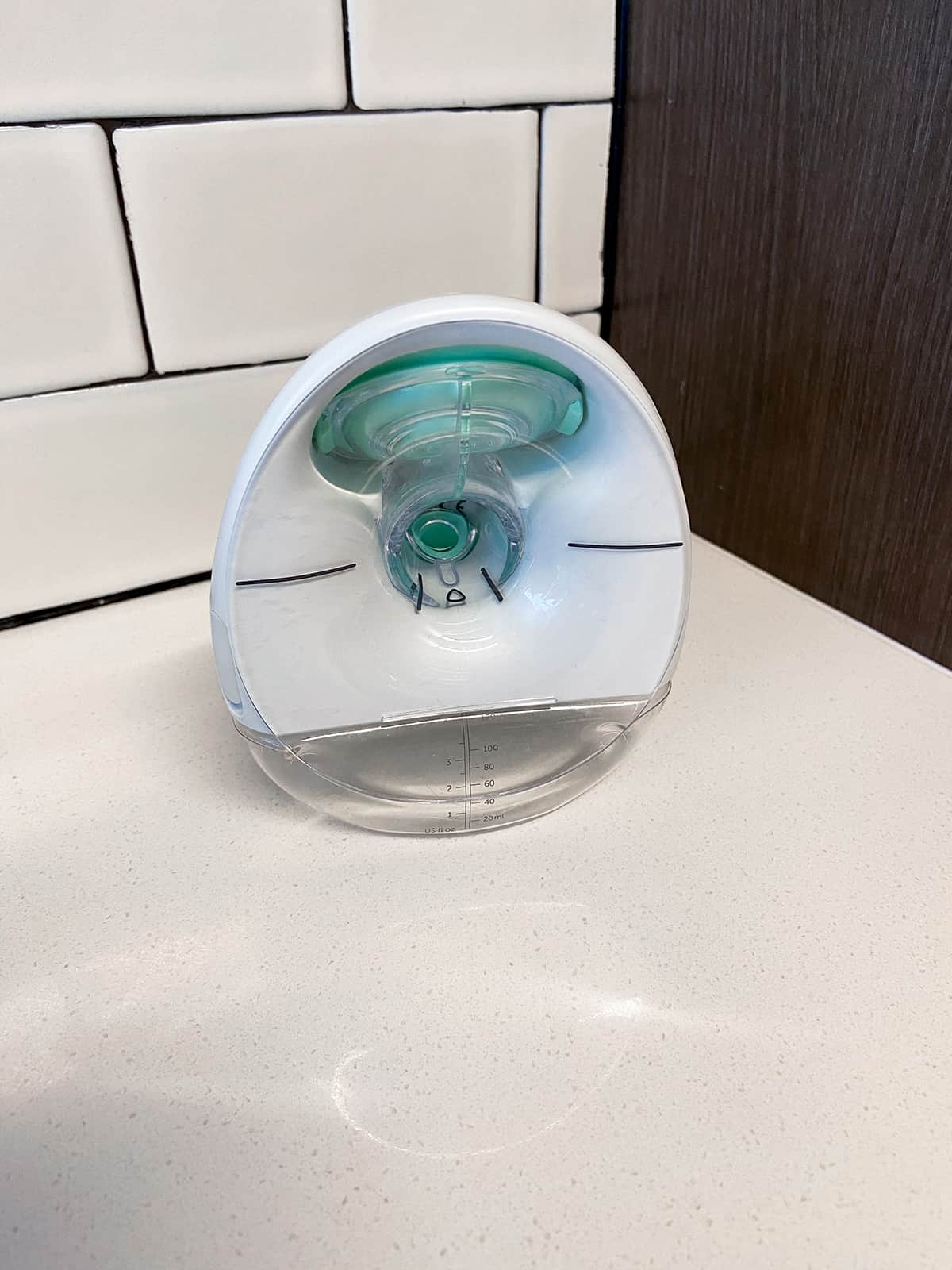 A wearable, cordless breast pump that I can stick in my bra and forget about? Absolutely genius! I really really wanted to like the Elvie, but after a few weeks of on-and-off use early in my pumping journey, I realized it did not have the strength I needed in a pump. When I used it I wouldn't even pump half of what I would get using my Spectra or Motif Luna pump in the same amount of time. It was SO frustrating. The Elvie really should have a disclaimer warning new moms not to use it until they've established their milk supply (typically 12 weeks postpartum) because it does not have hospital grade strength and you risk not fully emptying. After sharing my thoughts about the Elvie on my Instagram story, I got so many messages from mamas telling me that the Elvie tanked their supplies.
I hate to be overly negative because it is an innovative pump with a lot of positives– wearability, ease-of-use and its handy app that tracks how much you're pumping. I personally think it would be perfect for mamas who have an over-supply, only pump occasionally, or need to have their hands free to care for other children, etc. That said, I would recommend steering clear and opting for one of the other pumps I mentioned above if you're less than 12 weeks postpartum or you plan to pump on a regular basis.
- Katie