Big thank you to Walmart for sponsoring this post!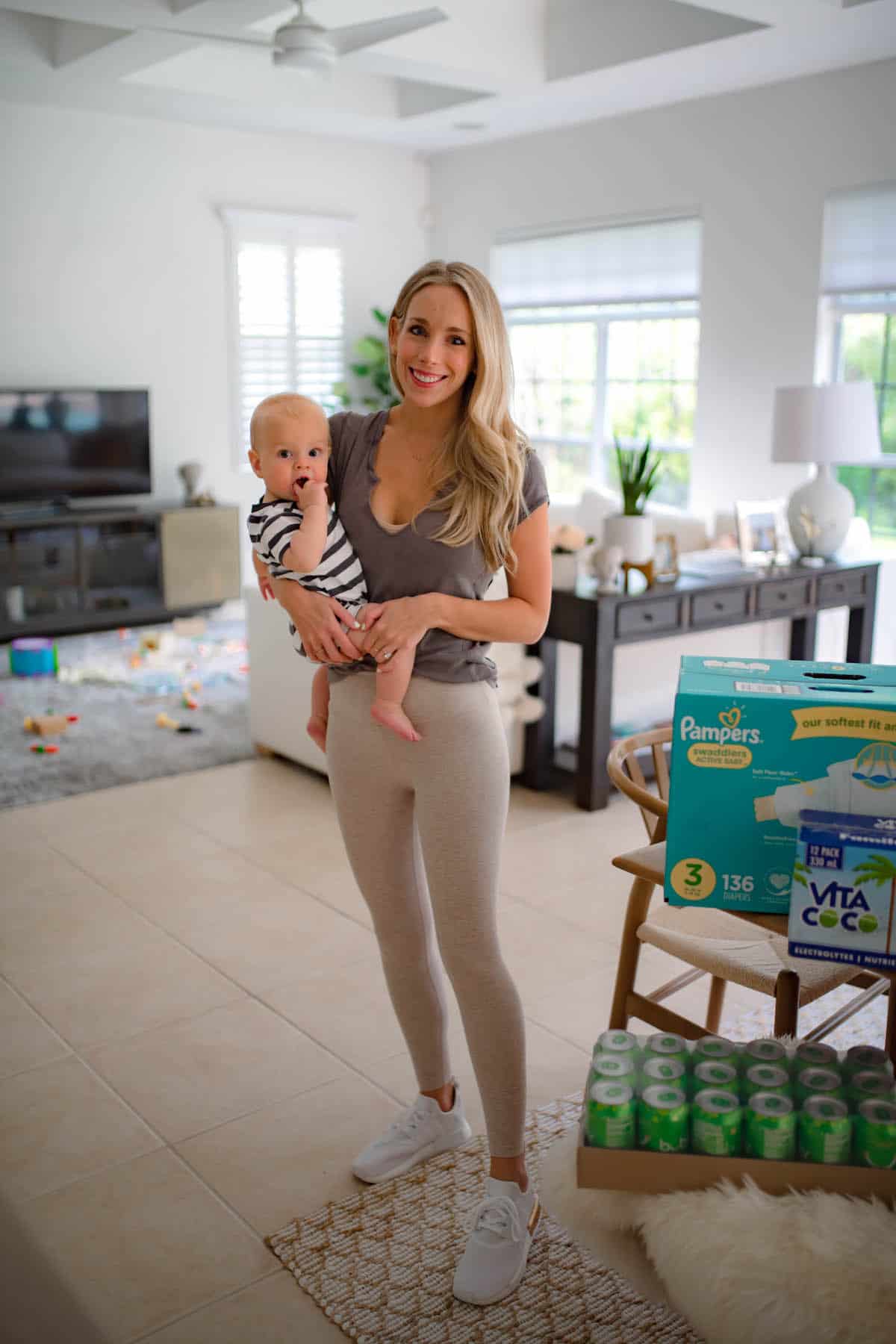 Florida gals— you weren't lying about the summer rainy season! The downpours have been c r a z y the last few weeks, which has meant lots of cozy afternoons playing indoors (for Nate) and trying to tackle chores (mom). To avoid having to run errands in a monsoon, I've been taking advantage of my Walmart+ membership to get our essentials like diapers, water bottles, paper products and cleaning supplies delivered to our door.
I blogged about my love for Walmart+ a few months back (it was a lifesaver for us as new parents trying to navigate the newborn phase) but here's a quick refresher for anyone new!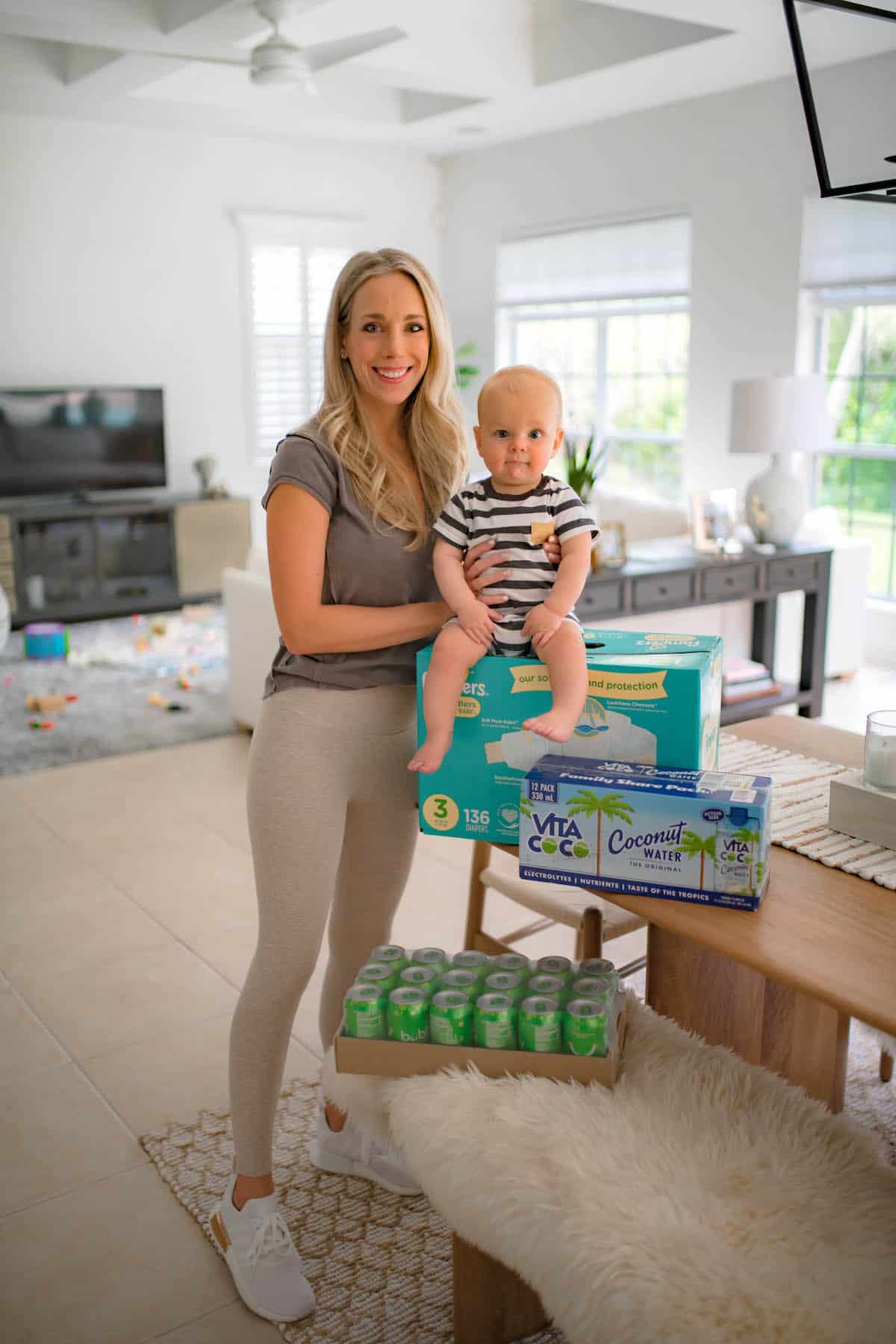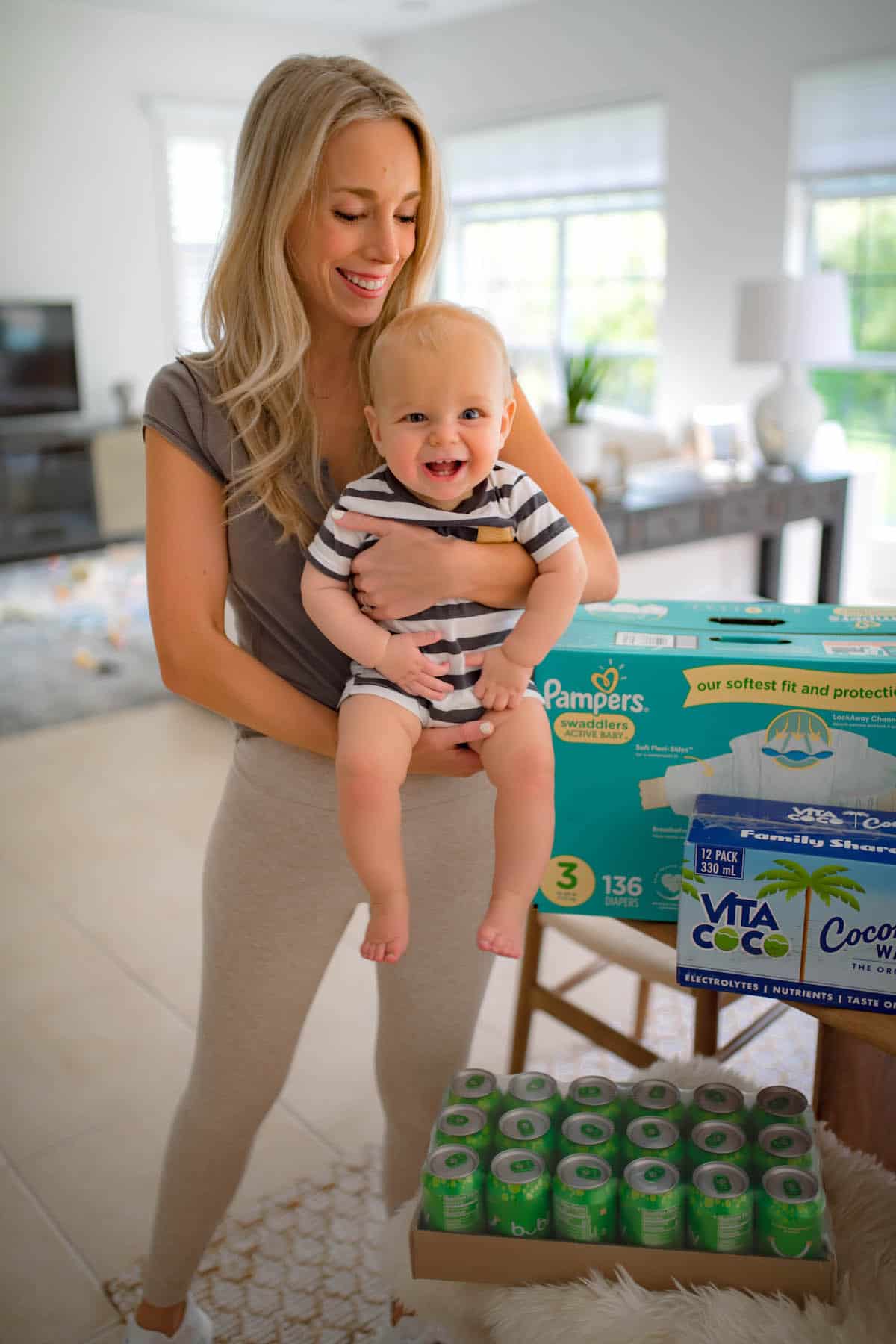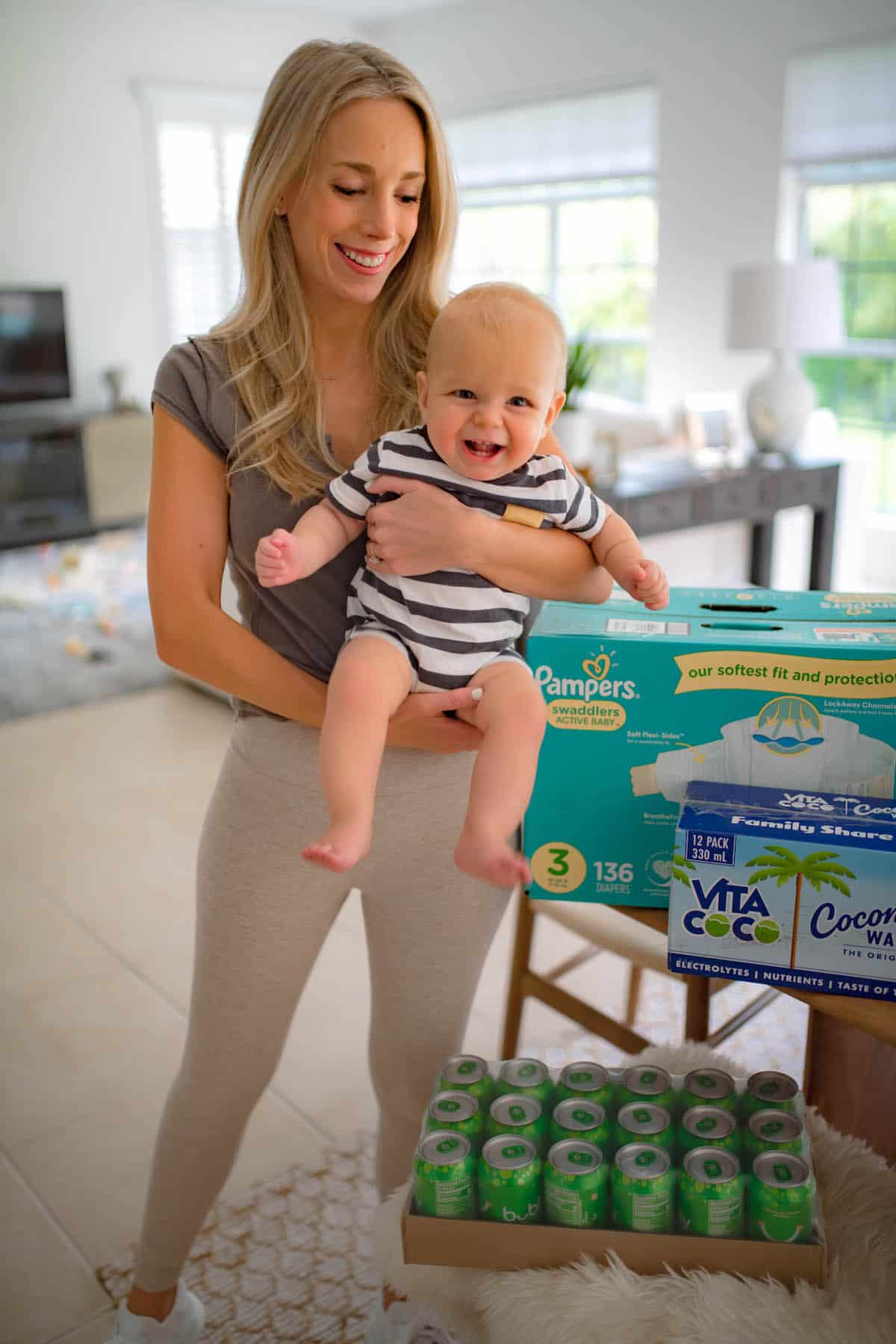 Walmart+ is Walmart's membership that offers shoppers free shipping from Walmart.com with no order minimum, along with free delivery from your local store ($35 minimum purchase.) Other benefits include member prices on fuel and everyday low prices on food, electronics, clothing and more! I signed up for a membership ($12.95 monthly or $98 yearly) and so far have found it to be an incredibly easy and reliable way to shop for my family.
We all know that Walmart is a one stop shop for everything under the sun. I like how with Walmart+ I can place online orders of our essentials and add on one-time purchases like new toys for Nate or a random power tool/home gadget that Nick decides he needs LOL. It's a great way to save time and avoid having to shop at multiple stores.
I included a few of my (and my husband's!) favorite random things to order from Walmart below!
1. Baby Clothes | 2. Baby Toy | 3. Musical Baby Toy | 4. Baby Toy Instrument | 5. Power Washer | 6. Power Drill | 7. Accent Pillow | 8. Weighted Blanket | 9. Candles | 10. Keurig | 11. K-Cups | 12. All Purpose Cleaner | 13. Cleaner Concentrate | 14. Baby Wipes | 15. Baby Diapers | 16. Tissues | 17. Toilet Paper | 18. Paper Towels | 19. Printer Ink | 20. Batteries | 21. Plant Holder | 22. Seating Pouf | 23. Egg Chair | 24. Outdoor Rug
Interested in giving Walmart+ a try? You can see which benefits are available in your local area and sign up for a free 15-day trial here. No strings attached!
- Katie