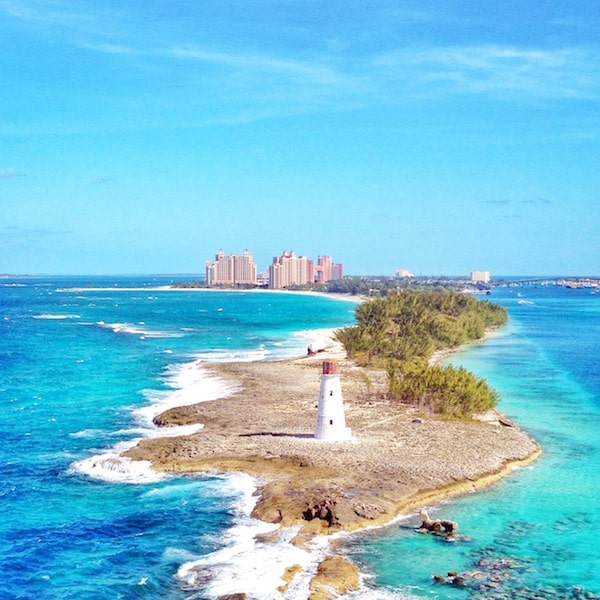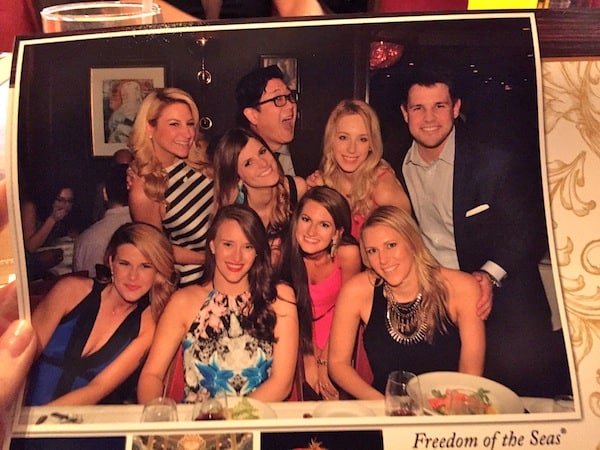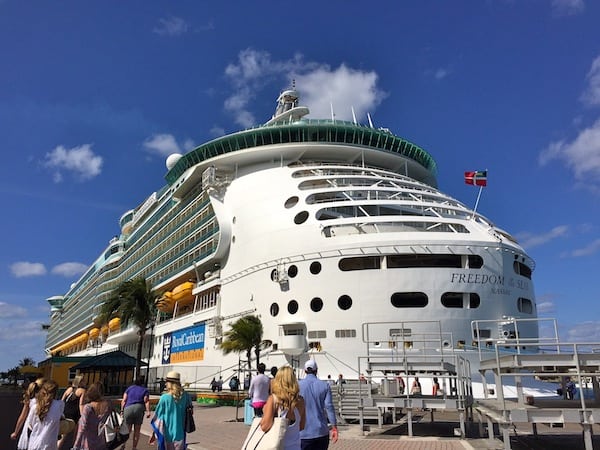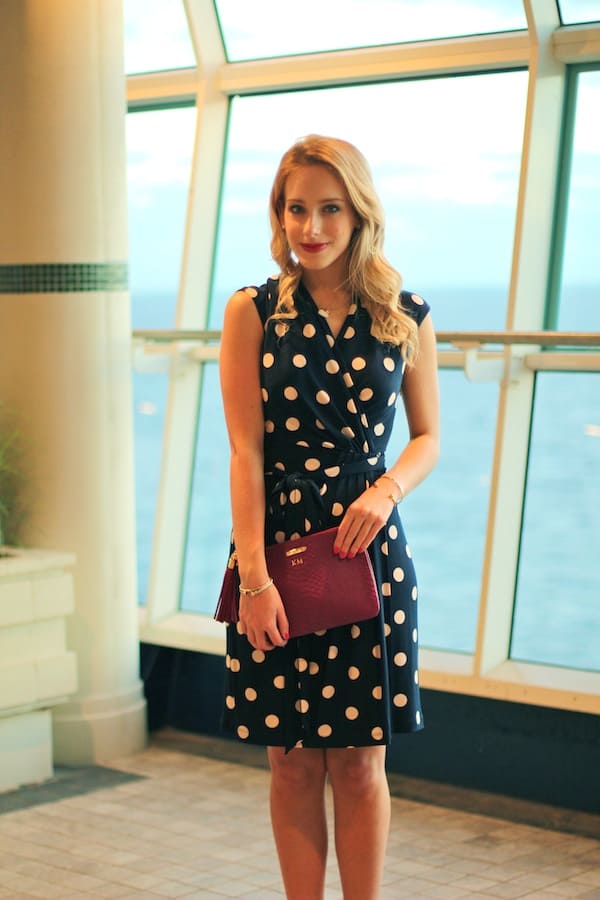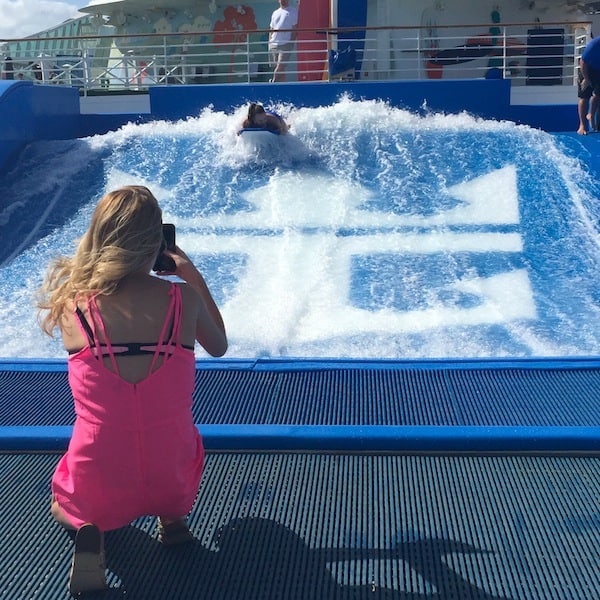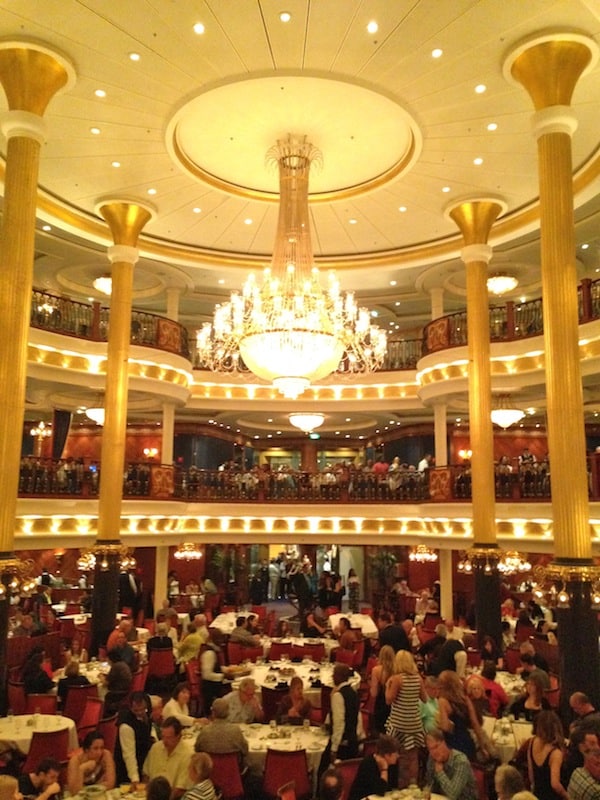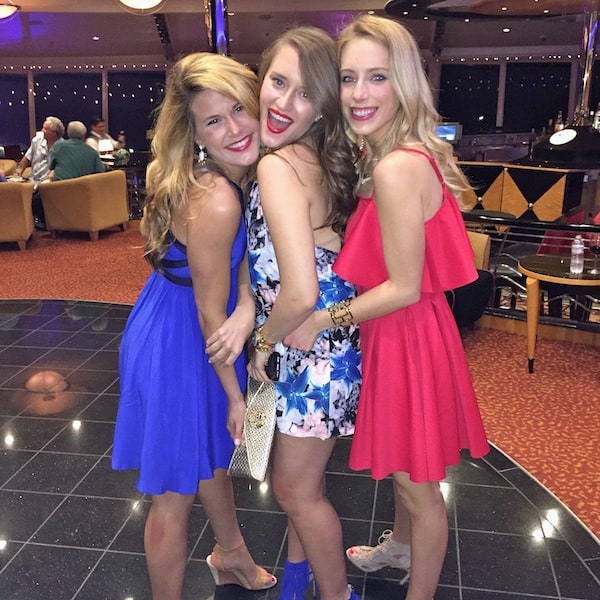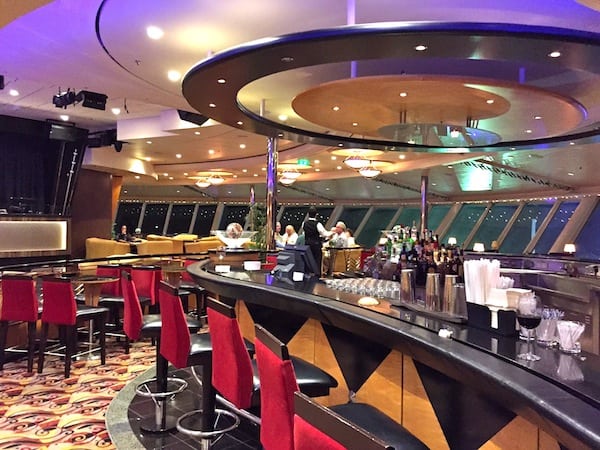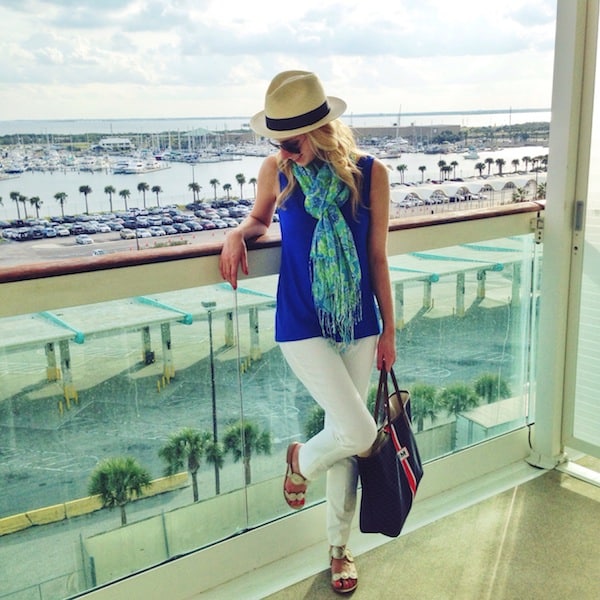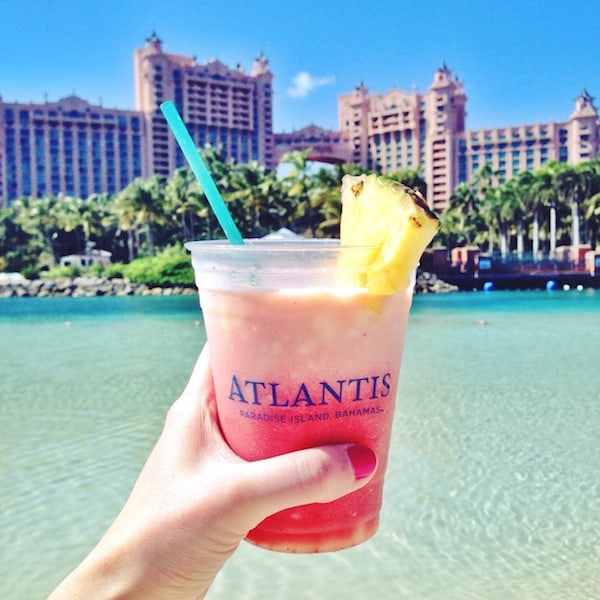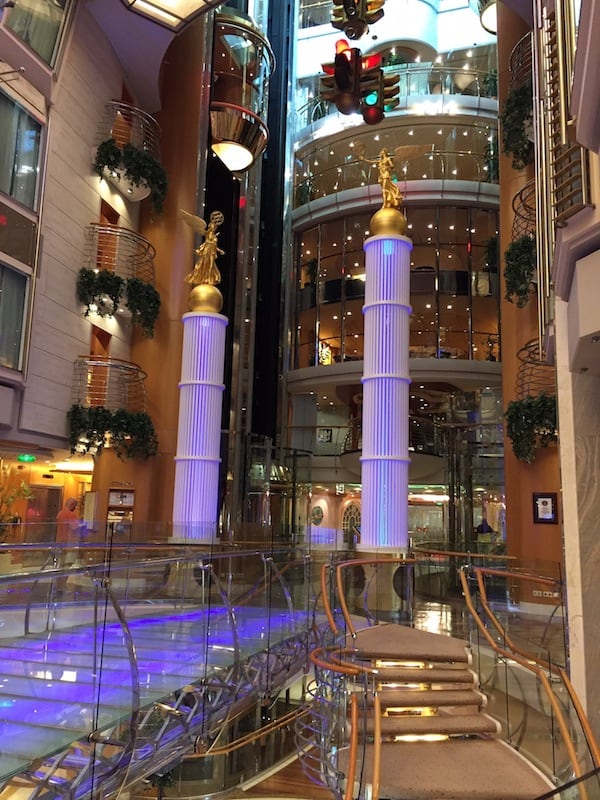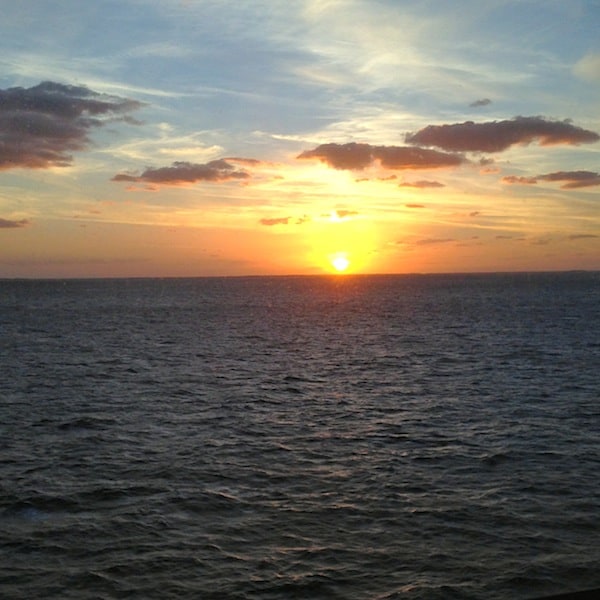 This post is giving me major nostalgia considering the arctic weather we've been in New York City. You may remember a few weeks back, my girlfriends and I hopped on a plane to Orlando where we boarded Royal Caribbean's newly enhanced Freedom of the Seas. Our stay was a quick two-nights, so we really packed in the activities. Friday was spent exploring the massive ship that features 4 pools, an ice skating rink, rock climbing wall, surf simulator, multiple restaurants, dining rooms and bars, as well as renovated staterooms. I had only been on a cruise once when I was in high school with my family, and wow, this time around was a total blast (it helped being above 21…) I highly recommend taking a cruise with a group of friends or family members. I think we all agree we cannot wait for our next one!
On Saturday we docked early in Nassau, Bahamas and spent the morning at The Atlantis. We made our way to the beach and I tried a Miami Vice for the first time – it's half piña colada and half strawberry daiquiri. The rest of the afternoon we tried some of the boats many activities including the FlowRider® surf simulator and rock climbing wall. I personally wasn't brave enough to try the surf simulator (too terrified my bikini would fly off) but it was enough entertainment watching Krista and Sydney. Dinner that night was my favorite. We were invited to dine at Sabor – a new modern Mexican restaurant on the ship. My favorite part of the meal was the avocado margarita and churros for dessert – so so good. Following dinner, we ended our night drinking and singing in the piano bar. 
Thank you to Royal Caribbean for such an amazing getaway! The staff and service was absolutely incredible – so kind and always attentive. The only downside to our trip was that it wasn't longer. I could've totally used a few more days in the sun!
- Katie