This post is sponsored by TRESemmé.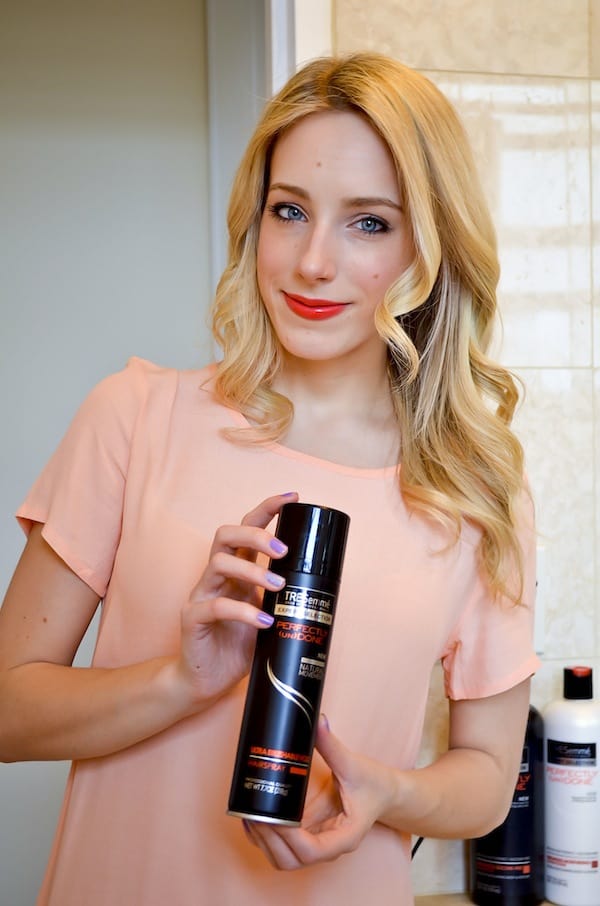 One of my favorite ways to wear my hair is in soft, romantic waves. It's a look that's taken me some time to perfect over the years, but with the right products and tools, it's incredibly easy to recreate. A number of products can be used to create waves, but the TRESemmé PERFECTLY (UN)DONE collection with sea kelp extract actually infuses hair with texture for natural looking waves that last all day. I've been using the shampoo and conditioner when I wash my hair and then finishing with the hairspray for shine and hold.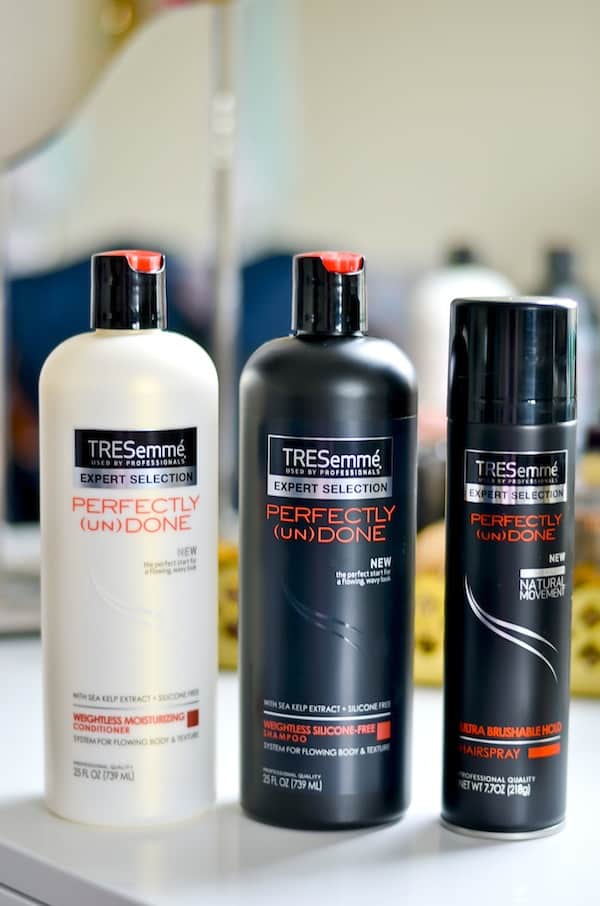 The way I wave my hair is really straightforward. I take one-inch sections of hair running on the bottom half of the strand through a 1″ curling iron on 450 degrees – always curling away from my face. I do this around my entire head, holding the hair in the iron for no more than 30 seconds. This way I keep the top half of my hair straight and keep the waves at the bottom framing my face and achieving that romantic look. I'll always apply hairspray at the end, both directly on to my head and then I'll also spray some into the palm of my hand and then pat around my head to keep down fly aways.
This is the look you guys see me wearing most often and takes me no more than 25 minutes. I only wash my hair about twice a week, so once I've styled my hair like this it lasts me a few days. Nice huh?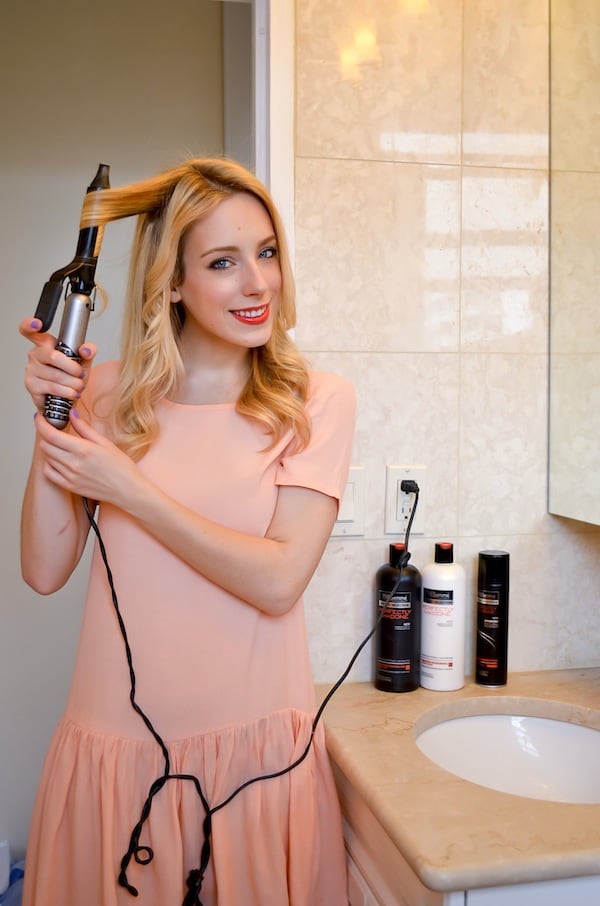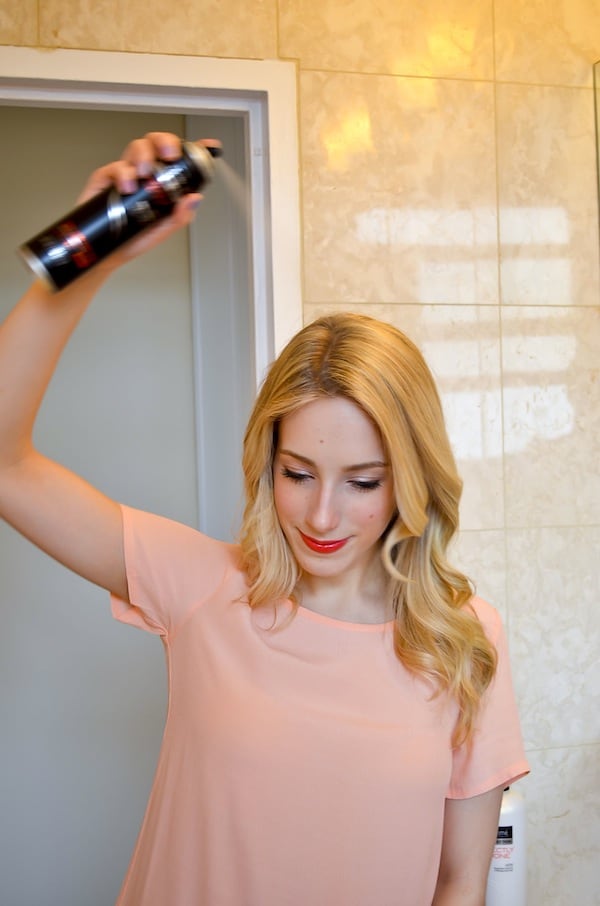 For more hair inspiration and tutorials, visit www.youtube.com/TRESemme.

- Katie