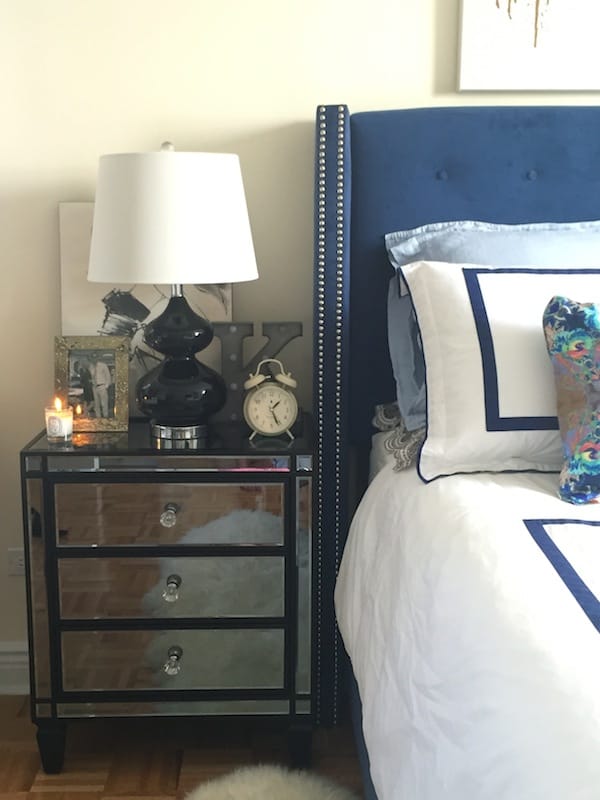 After reading all of the positive response on our bedroom decor and reveal, I've teamed up with Inspire Q to giveaway two mirrored bedside tables to one of you! In our last apartment we could hardly fit a bed in our bedroom, let alone two bedside tables for Nick and myself. So I'm sure you can imagine how much we are loving having our own individual nightstands in our new bedroom. Click through to enter to win two of your own!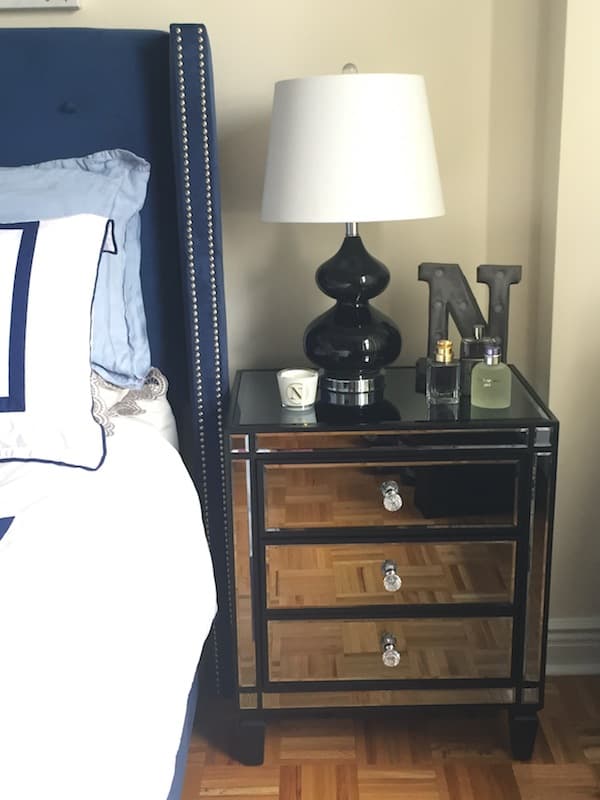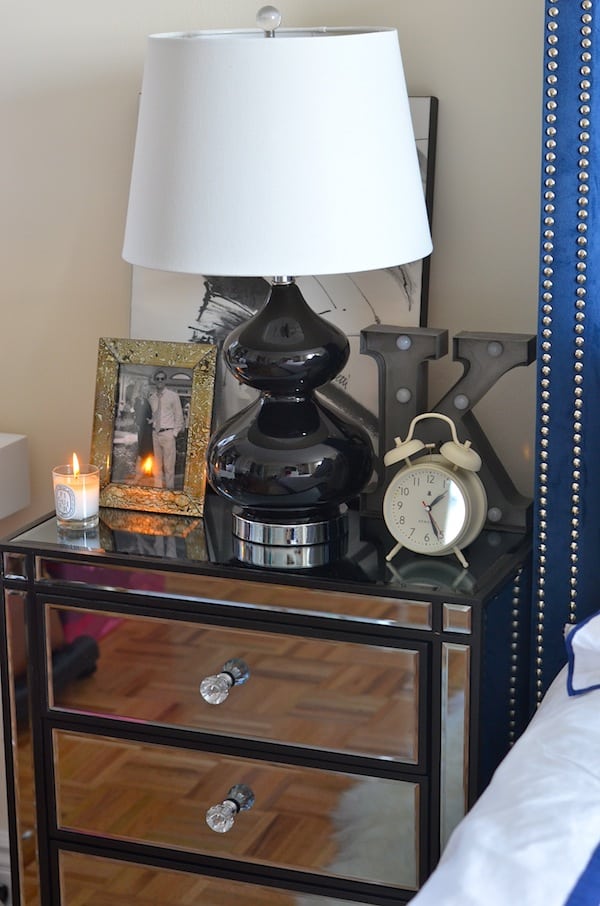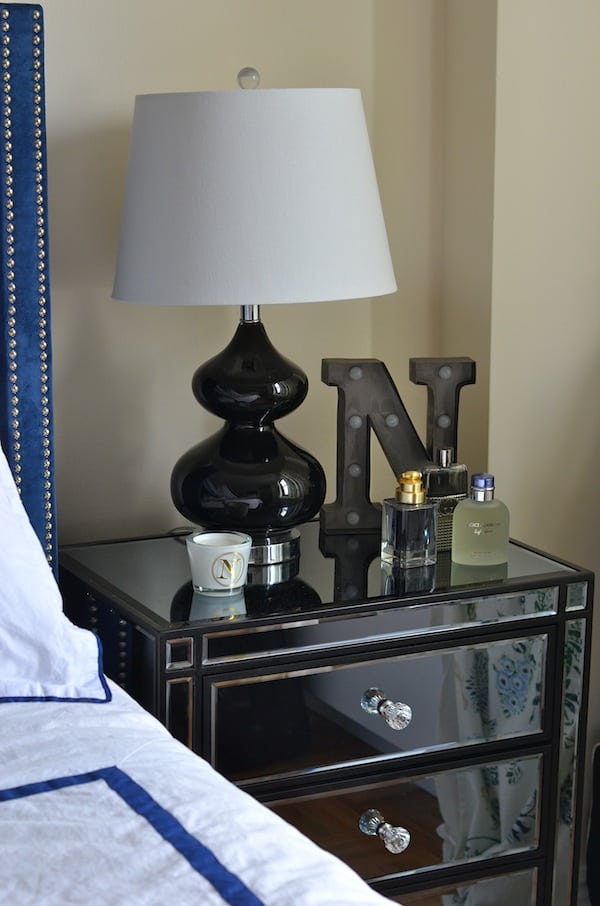 Products Pictured…
Inspire Q Mirrored Nightstands c/o | Ceramic lamps | Monogram lights | Diptique candle | Alarm clock | Mirrored frame
I've always loved mirrored furniture and these Inspire Q nightstands fit our new bedroom perfectly. When you live in a small space with another person it's almost impossible to have your own exclusive storage space. While Nick and I have to share space in all three closets, our bedroom dresser and in the bathroom, it's so great having three drawers of space that are exclusively mine to use. If you're interested in having these for your own bedroom make sure to enter the giveaway below – best of luck!
- Katie