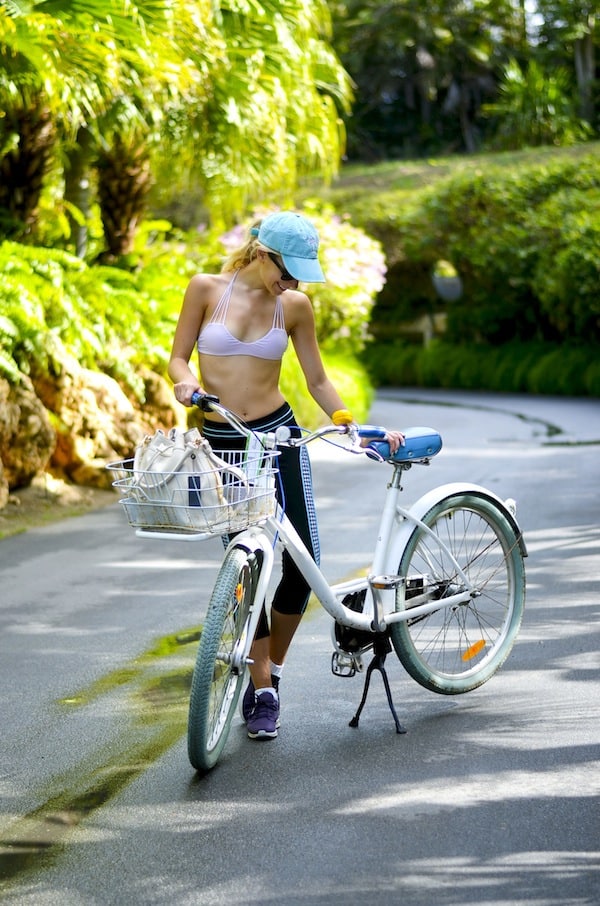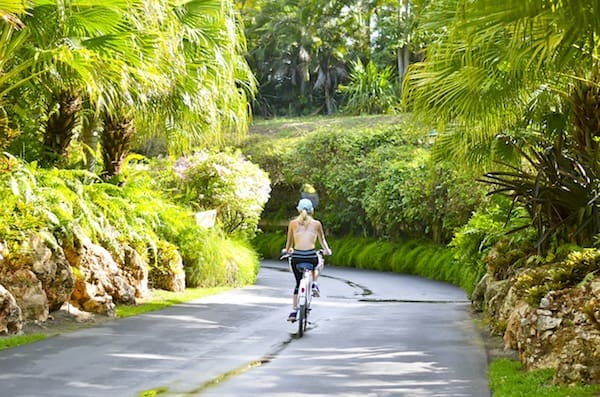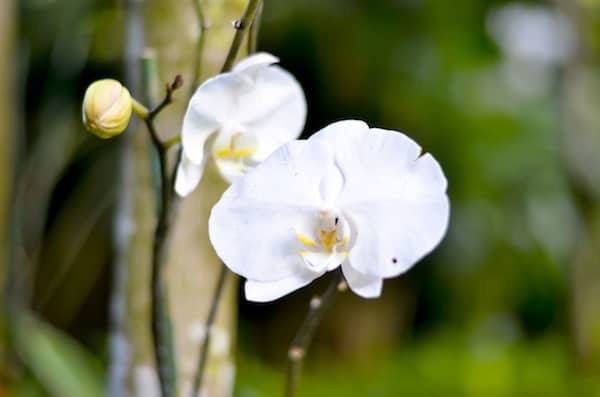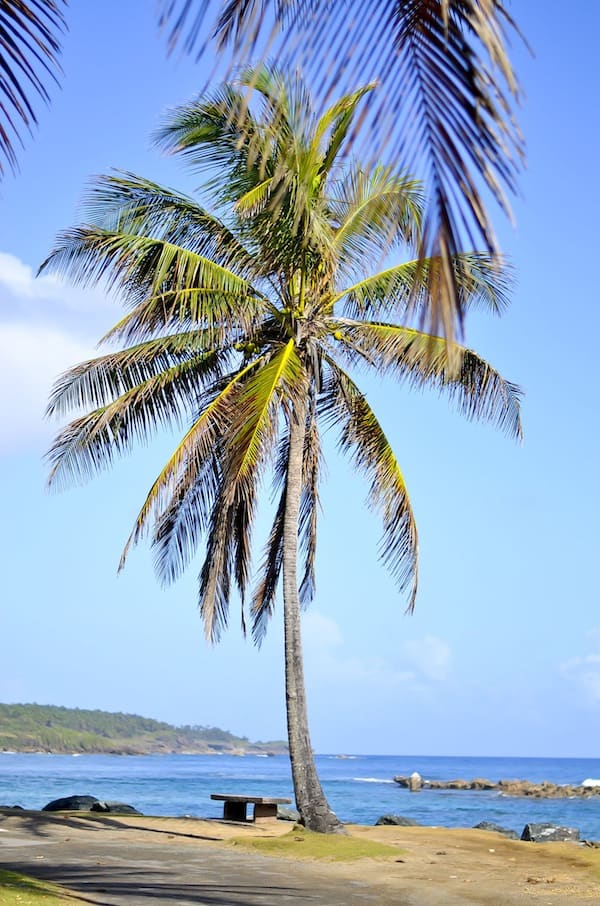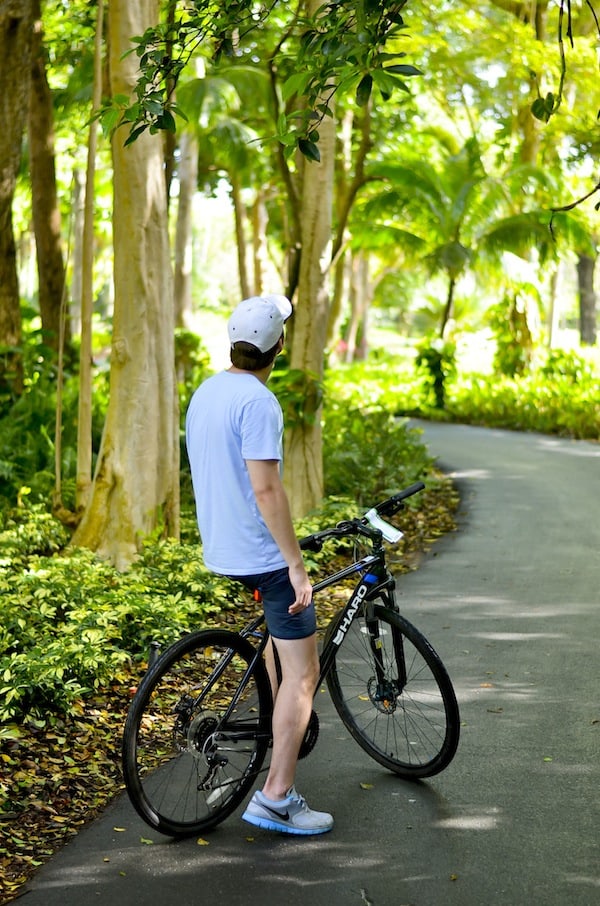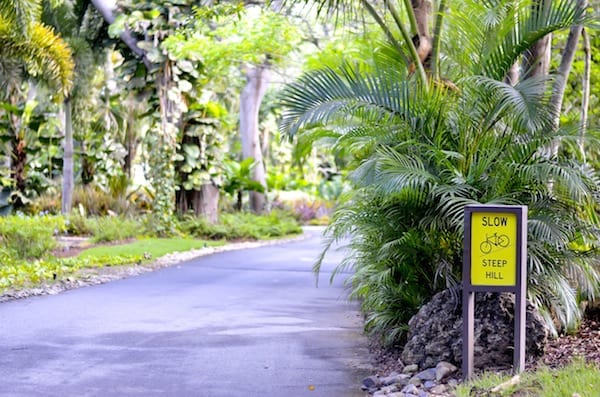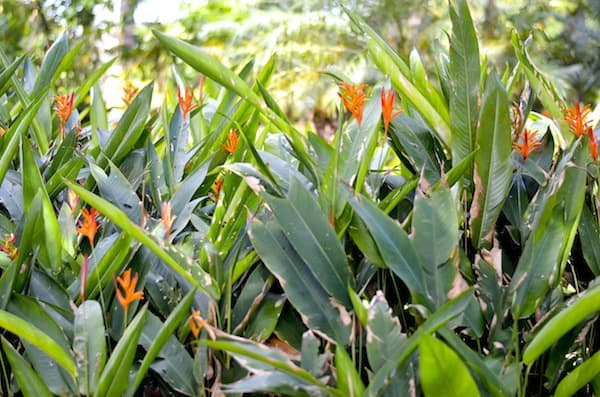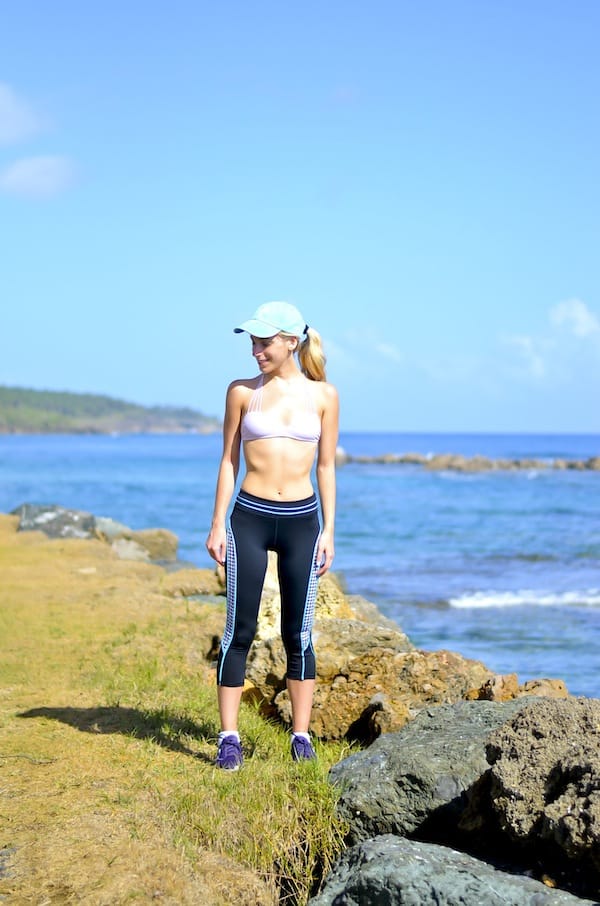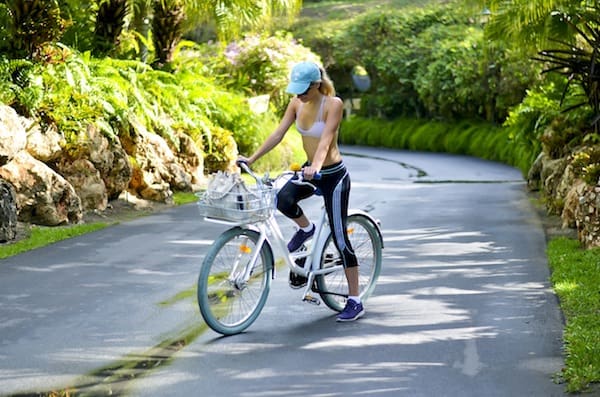 I was wearing…
Devon Maryn yoga pants c/o | Bikini top (forgot to bring a sports bra) | Sneakers (these are super light weight and easy to pack) | Sunglasses
One of my favorite activities we did at Dorado Beach, a Ritz-Carlton Reserve was biking the historic 11-mile Rockefeller Nature Trail. Nick and I loooooooove bike riding in New York (I have my own bike and a membership to the Citi Bike program), so it was a no brainer that this was a must-do on our Puerto Rico list. So convenient that the resort offers free bike rentals to all guests!
The trail is beautiful and dotted with so many exotic flowers and trees – it's the perfect way to get a in-depth look of the Dorado Beach property. It takes you along the coast, right up against the beach, through the forest and then around the neighborhoods where many people have private homes (many of which are stunning). I was worried we wouldn't be able to do the whole thing, but the trail itself is actually very leisurely. There weren't too many hills (except when Nick took us on a wrong turn that put us 20 minutes off the path -_-) and the terrain was mostly flat.
Guys, I'm slowly but surely turning Nick into an early bird and I think vacation helped. For some reason I naturally wake up everyday at 6AM – sometimes even earlier. I wasn't cruel enough to make Nick get up with me that early on vacation, but you can best believe we were up and ready for the day by 8AM. It's a good thing we did this bike ride first thing in the morning, because at 10AM the sun is HOT.
Embarrassingly enough, this was our only "real" exercise from the trip. Before we left we said we were going to try and go to the fitness center at least twice, but nope, didn't happen. Guess I can cut myself some slack – I was on vacation after all!
- Katie