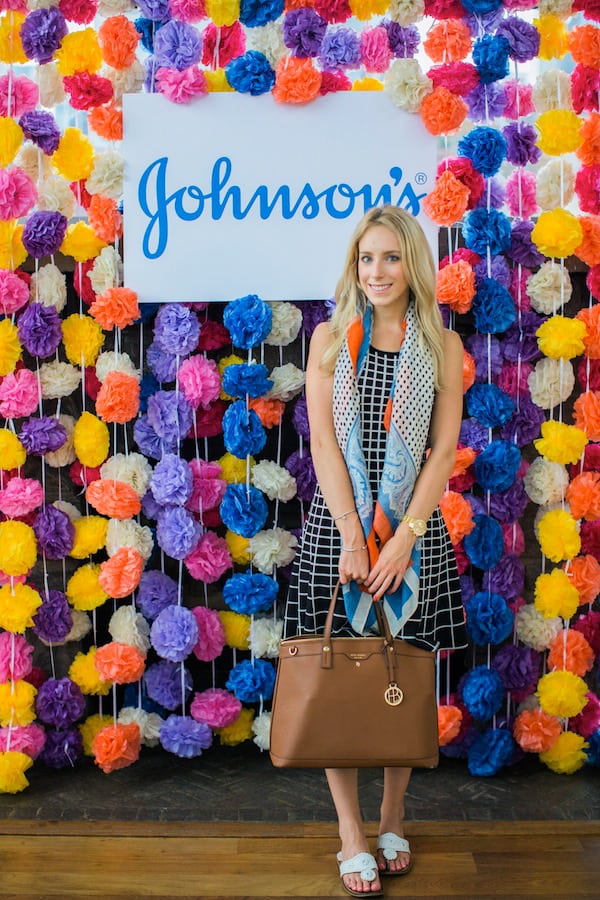 Growing up my mom ALWAYS had JOHNSON'S® baby products around the house. Even until I was in high school I used JOHNSON'S® baby powder, JOHNSON'S® baby lotion and JOHNSON'S® baby shampoo on a regular basis within my beauty routine. The lotion was my go-to body moisturizer and once I started using makeup I would clean my brushes with JOHNSON'S® baby shampoo because brand name brush cleaner was so expensive. I guess once you start buying JOHNSON'S® for a baby the products continue to stick around for good reason!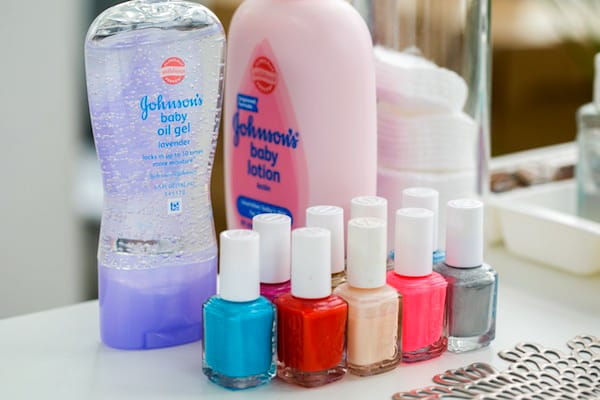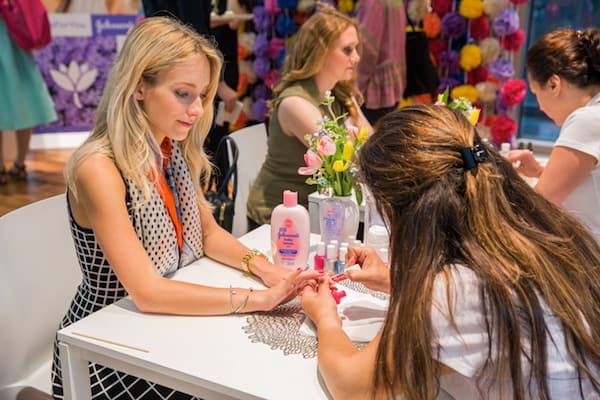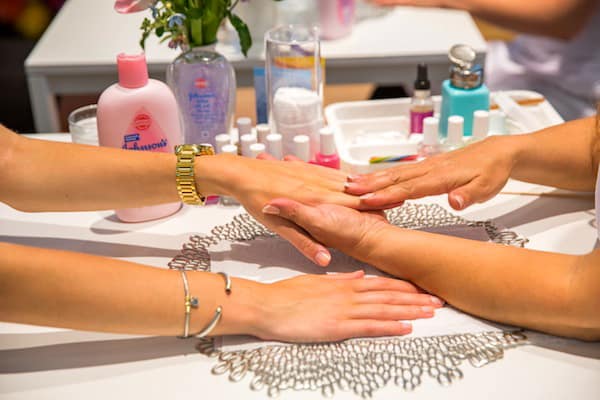 When I went off to college I never thought to continue purchasing baby products on my own. It probably would've looked a little funny having them around my dorm room huh? However I recently attended a really fun event hosted by JOHNSON'S® in the city that showcased the variety of ways adults can use products made for babies. Literally some of the things blew my mind!!
Let's start with JOHNSON'S® baby oil gel. This is a perfect cuticle moisturizer and treatment for the hands during manicures. I had my nails done at the event and the tech massaged my hands with the gel – it smelled so so good. On the flip side, you can use it on your feet too! I love applying it before bed and sleeping with sox on. In the morning my feet are so soft.
JOHNSON'S® baby powder: we've all heard of this, but did you think to use it as a deodorant? Me neither. It can also be used to refresh stinky shoes! I love to keep the travel size in my purse so I can freshen up on the go.
Last but not least – JOHNSON'S® baby lotion. It's great for adults too, especially if you have sensitive skin. I suffer from eczema so I try to avoid body lotions with added fragrance and irritants. What's more gentle then a moisturizer for babies? Not much.
Make sure to check out the video below on my YouTube channel to hear more about the event and what I learned! And if you haven't subscribed already make sure you do 🙂
Thank you to JOHNSON'S® for sponsoring this post.
- Katie