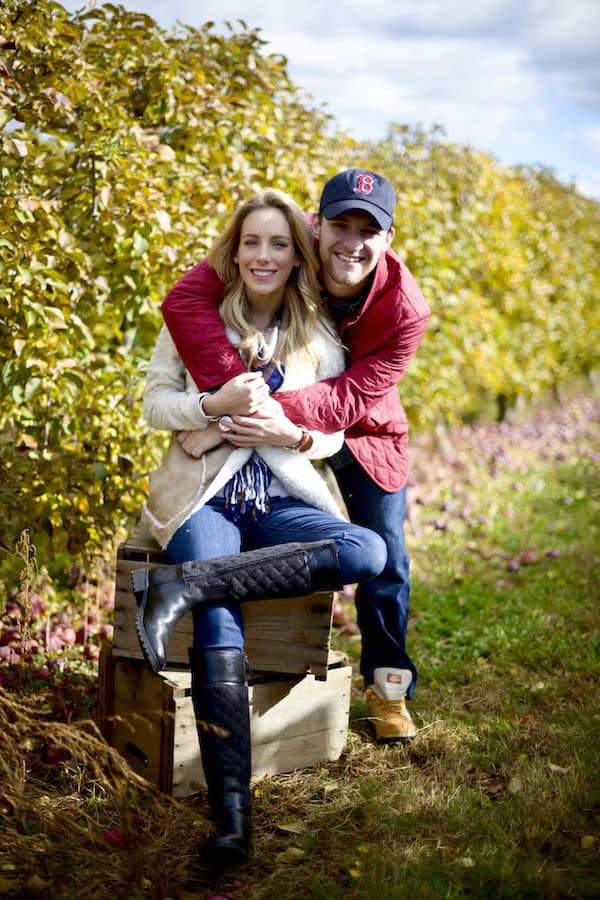 I titled this post "what to wear apple picking" because over the past few weeks I've seen so many bloggers wearing completely inappropriate outfits at apple orchards and pumpkin patches! Just do a quick Google search or browse on Pinterest and you'll see what I'm talking about… I feel like the outfit I wore is a true representation of what should actually be worn when pulling apples off a tree or cutting a dirt-covered pumpkin from a vine.
Hello people! You need to wear sturdy boots and pants. Every heard of these little things called ticks? If you're located somewhere cool: then put on a sweater. Does this sound as ridiculous to you all as I think it does? Literally cracking up as I write!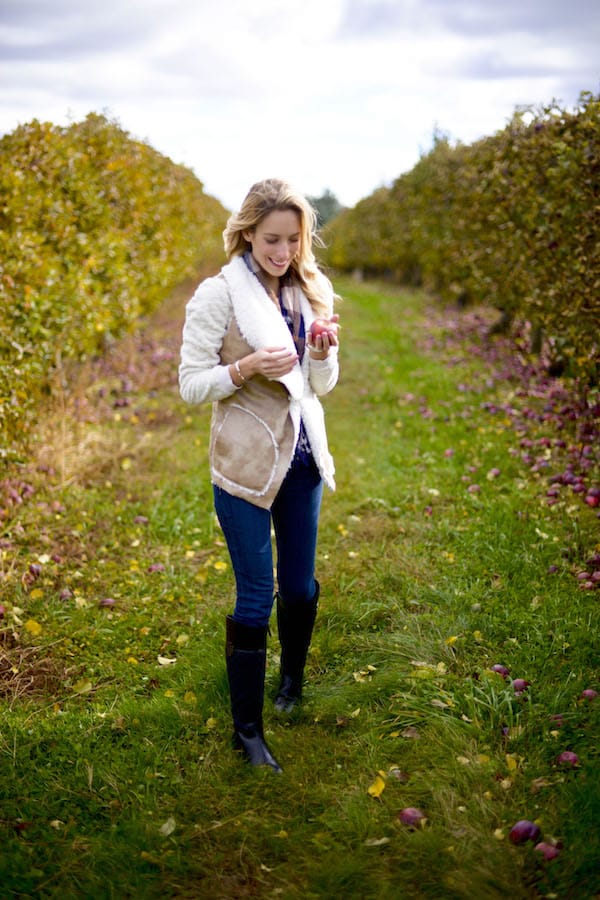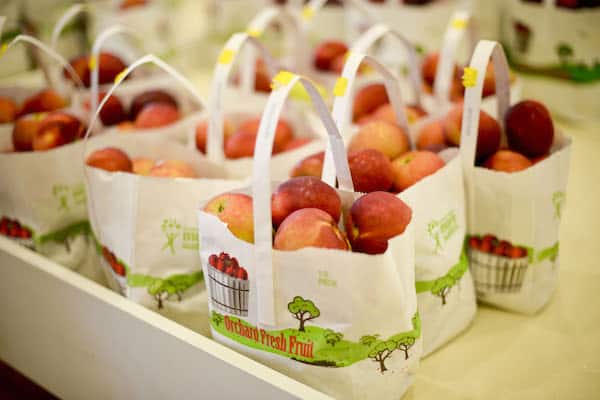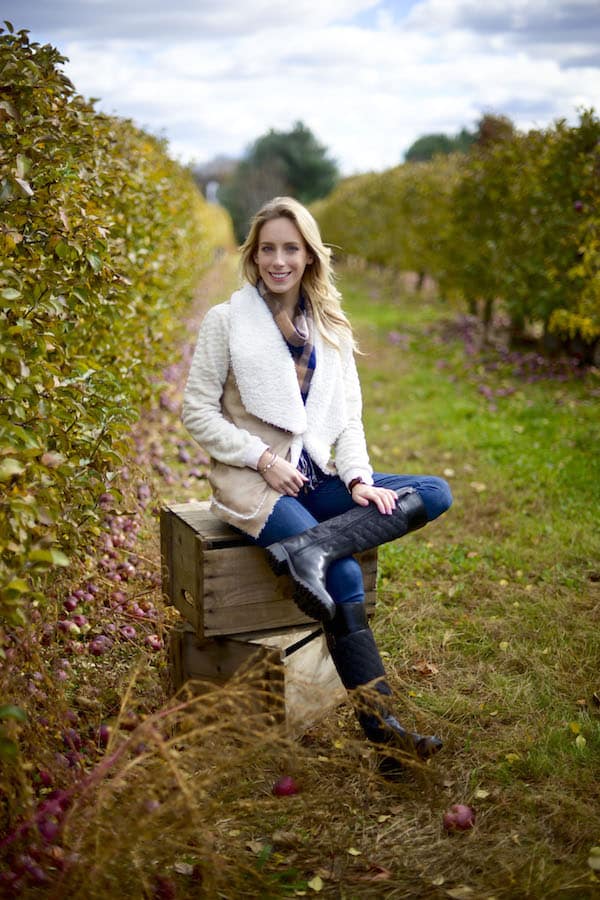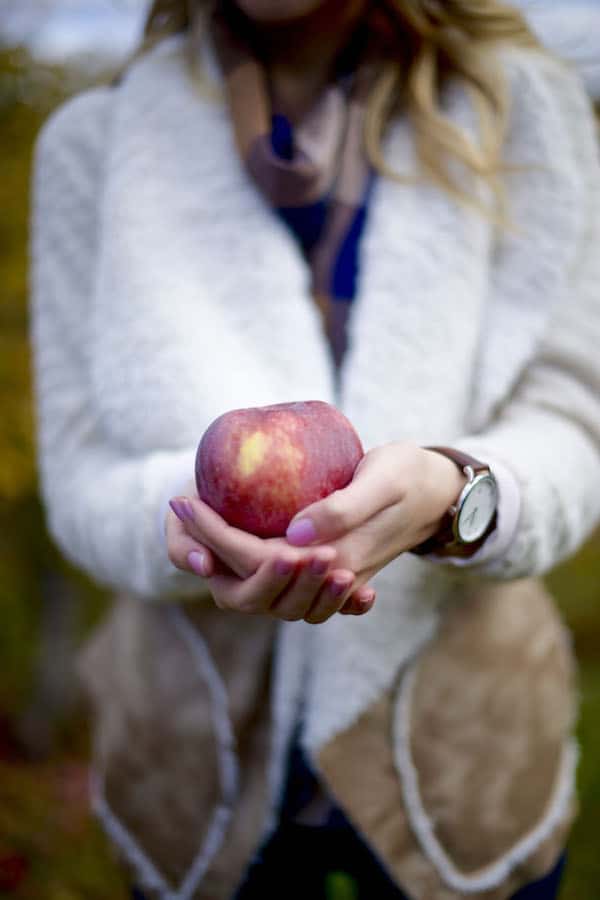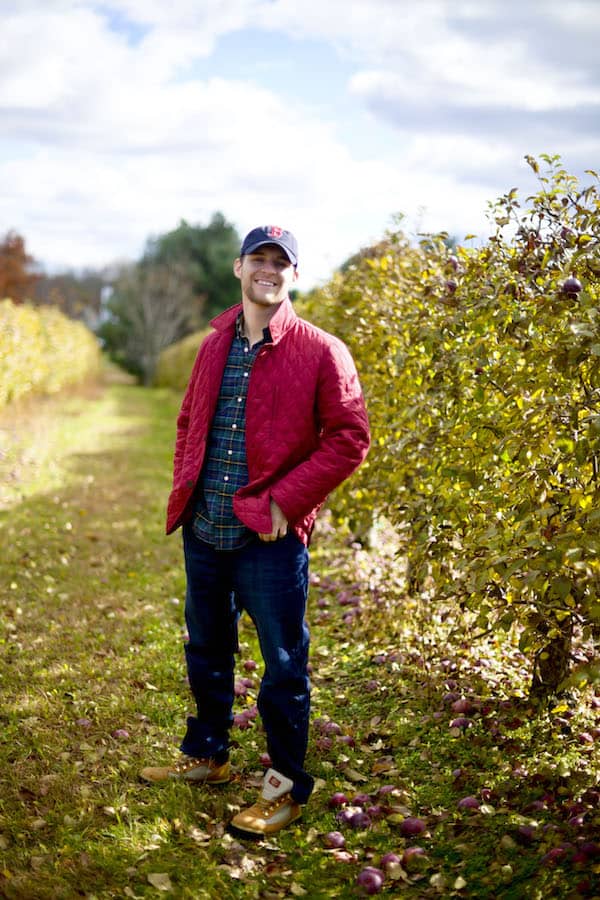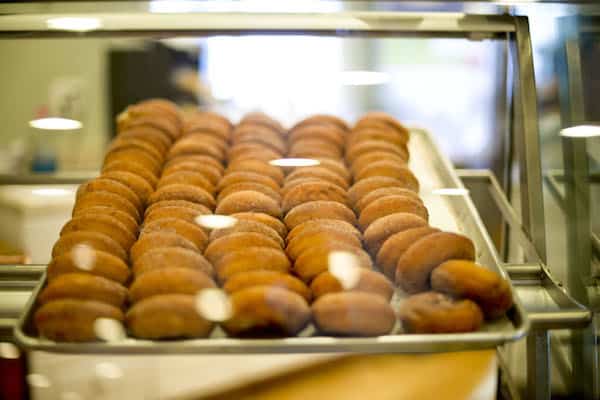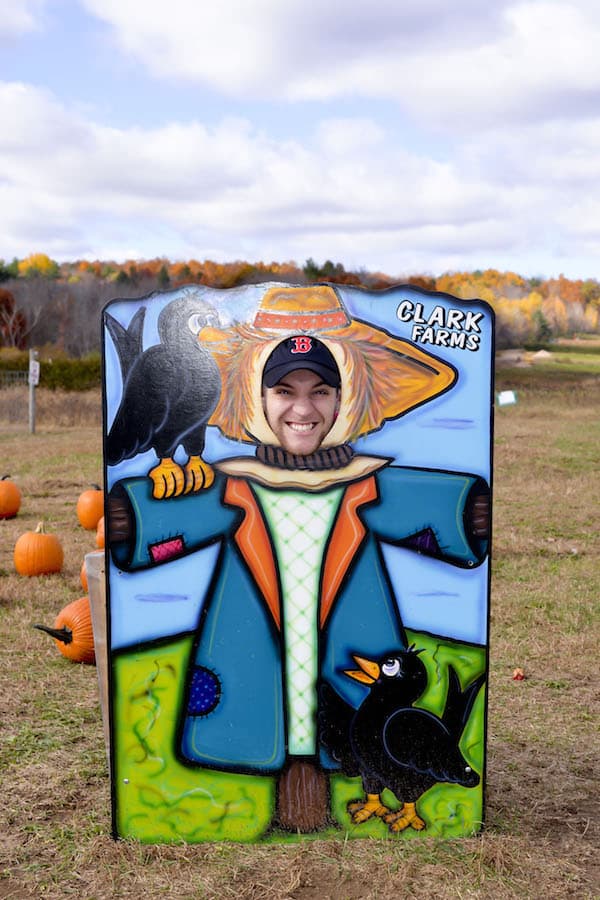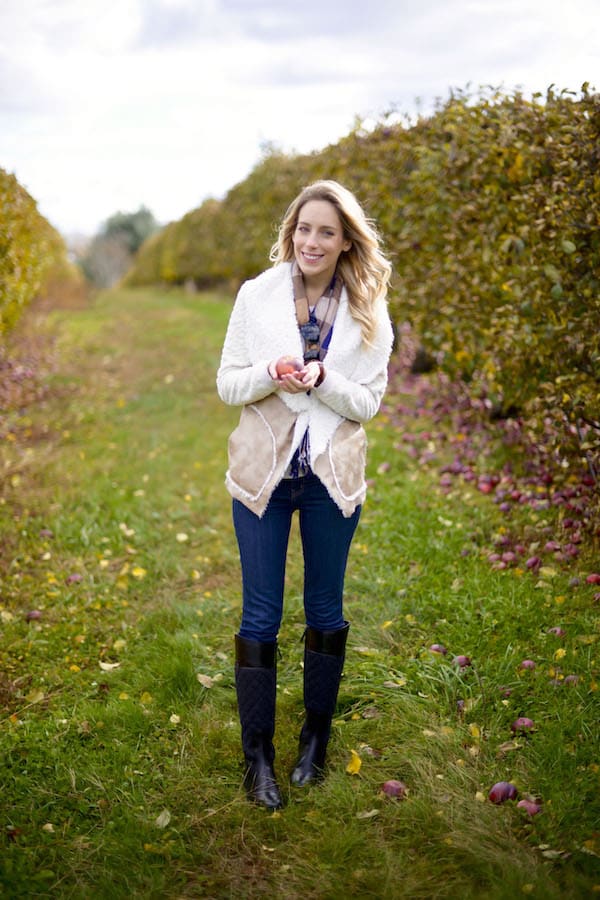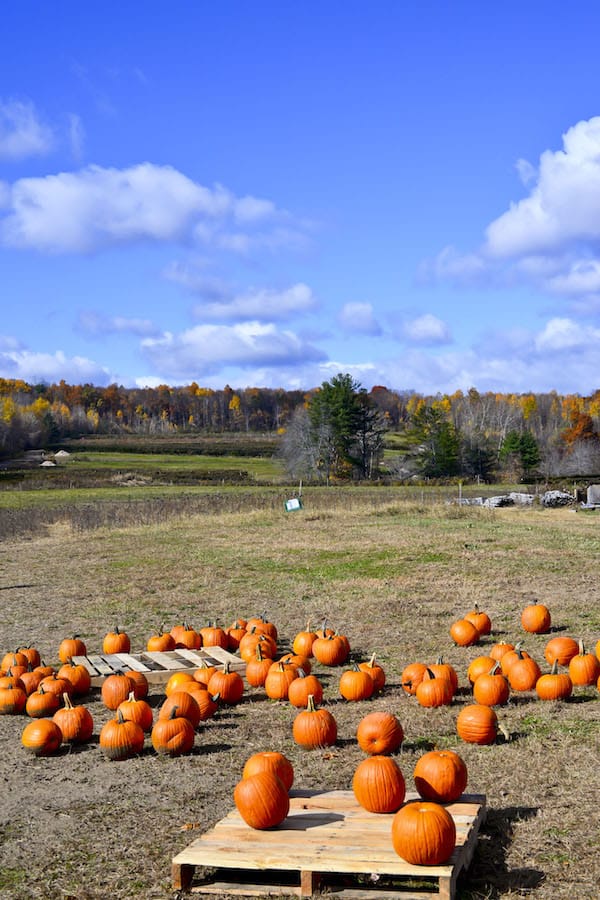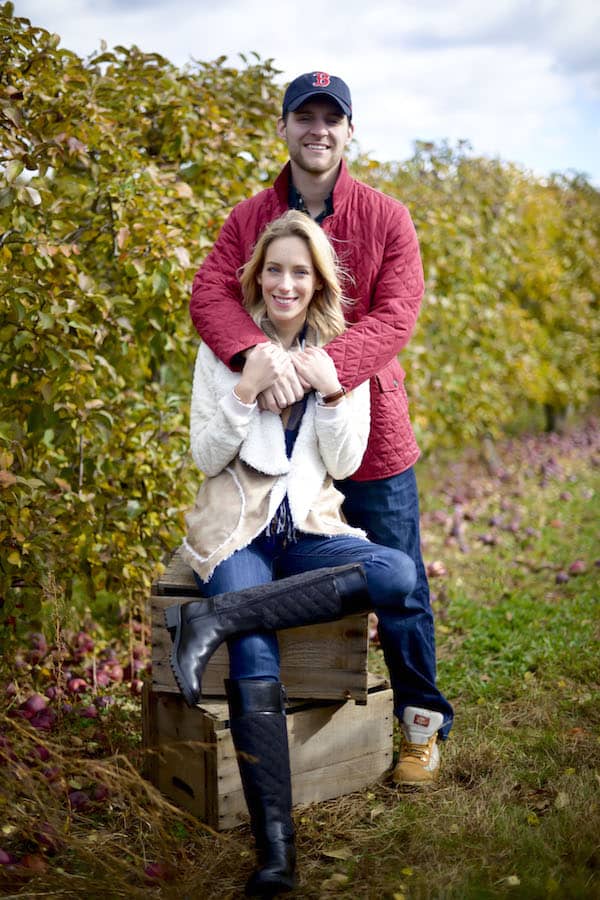 I was wearing…
Affordable shearling vest (under $100) | Tory Burch riding boots | Skinny jeans | Plaid scarf | Sweater | Aviators | Daniel Wellington watch c/o 
Nick was wearing…
red quilted coat | Red Sox hat | jeans | plaid shirt | Timberland boots
You can see I'm wearing the same outfit that I shared on Monday, however I felt that these very fall-worthy photos deserved their own post. It's not everyday Nick and I get a nice picture together (our holiday photos last year are my favorite!) This is partly due to him being a camera shy brat (a shame since he's cute) and because we never have anyone else with us when we're in photo mode. Thanks Aunt Jen!
I can't decide if these pictures look more like an engagement announcement or if they belong in the pages of a high school yearbook. Anyone else getting major senior portrait vibes? Haha, you don't even want to know what Nick and I looked like in high school. It was scary!!


[thefeedproducts style='four']</p>
- Katie