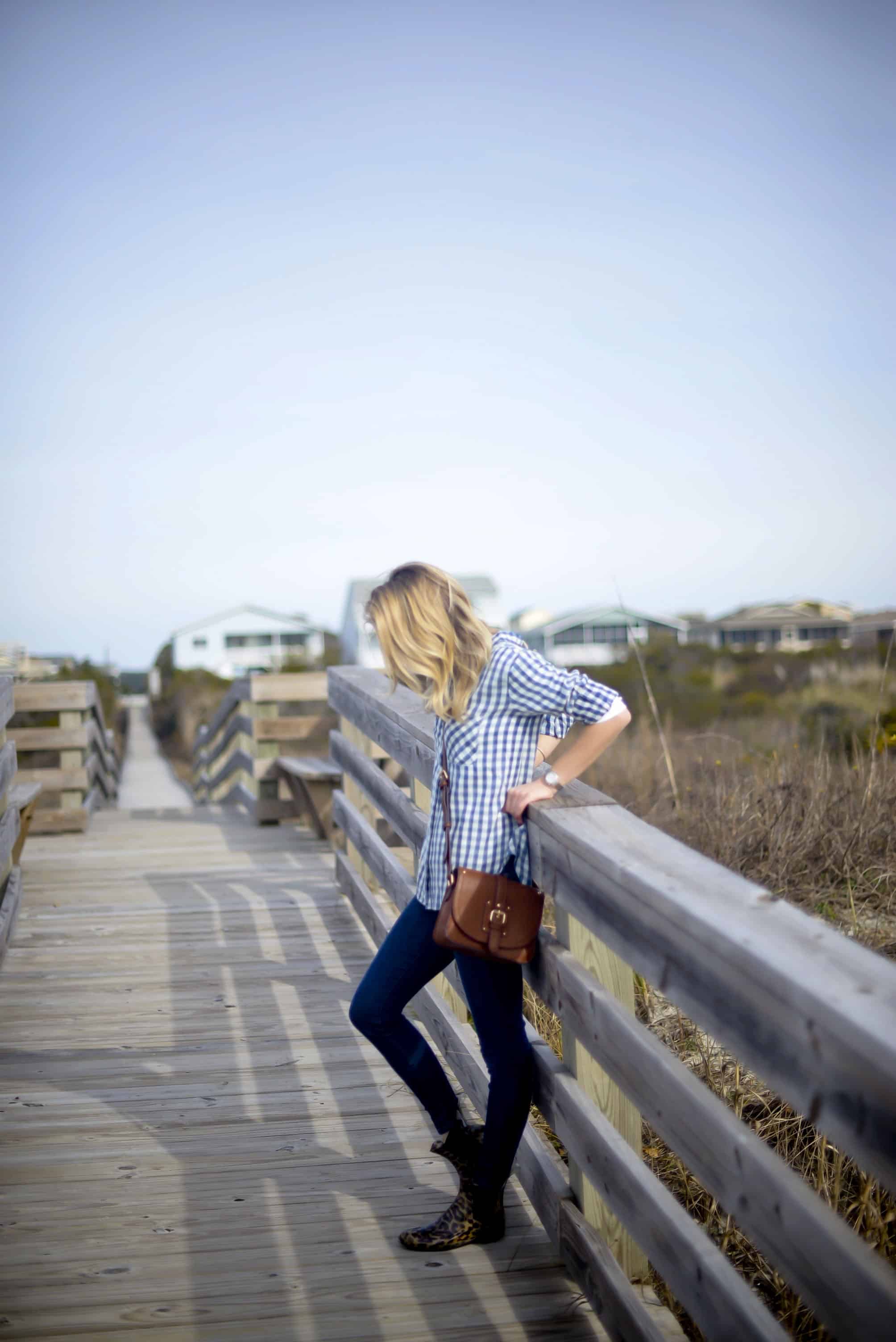 Today's look is coming to you from one of my favorite places: Sunset Beach, North Carolina. I've spent the past three days relaxing at my parent's house at the beach! I was planning on heading back to the city yesterday afternoon but Winter Storm Olympia had other plans for me. Thanks to a cancelled flight I'm getting to spend an extra day in the Carolinas. Silver lining?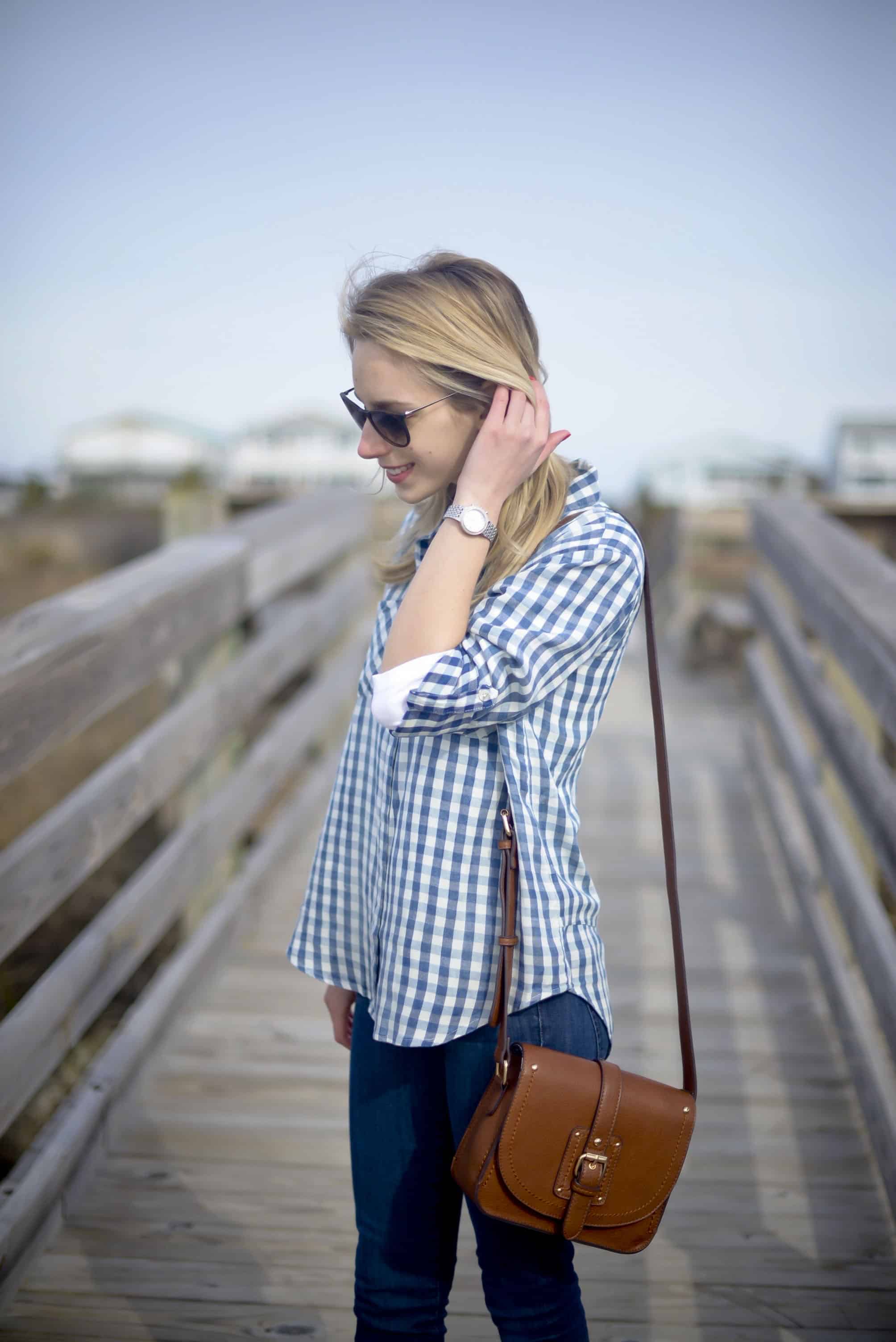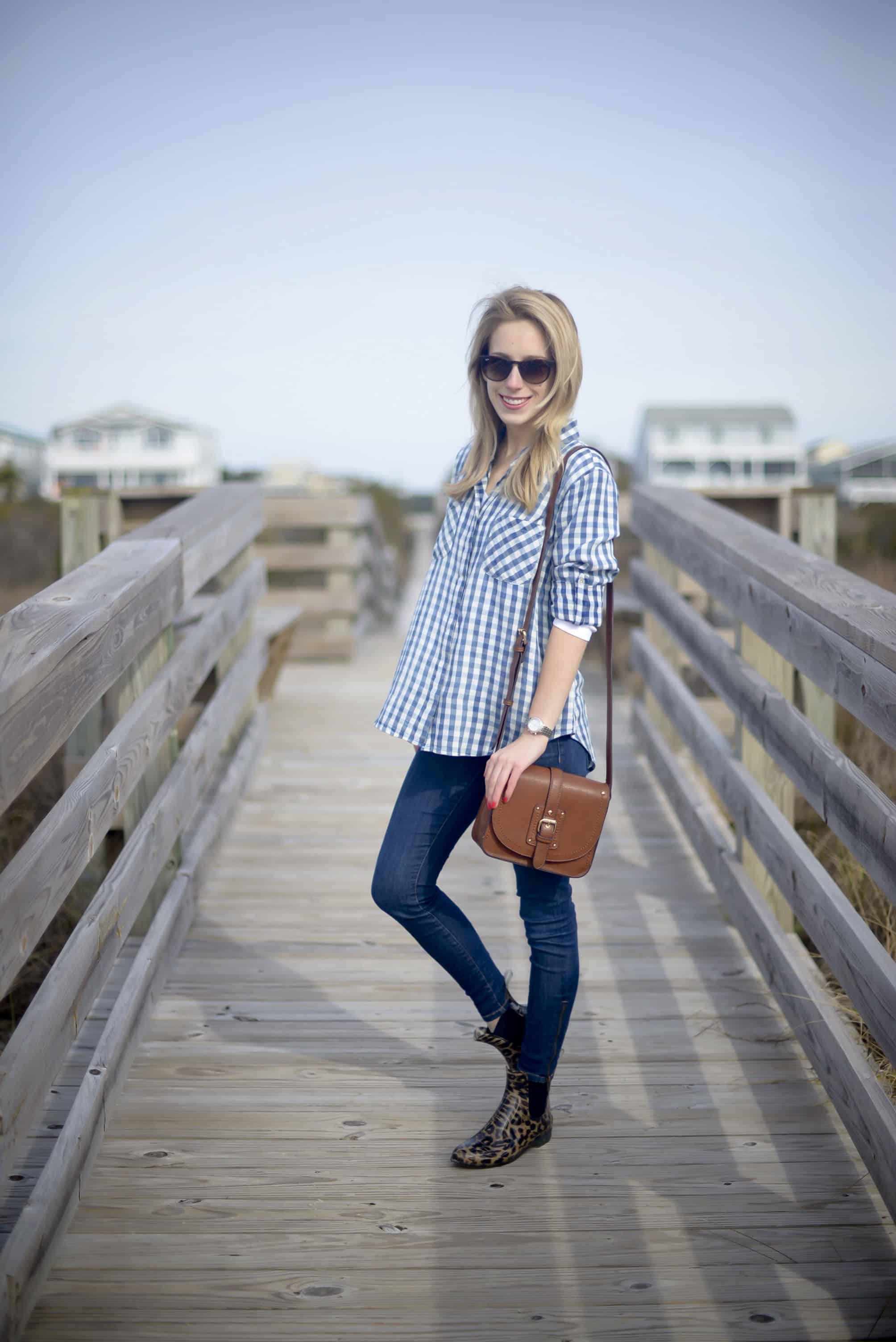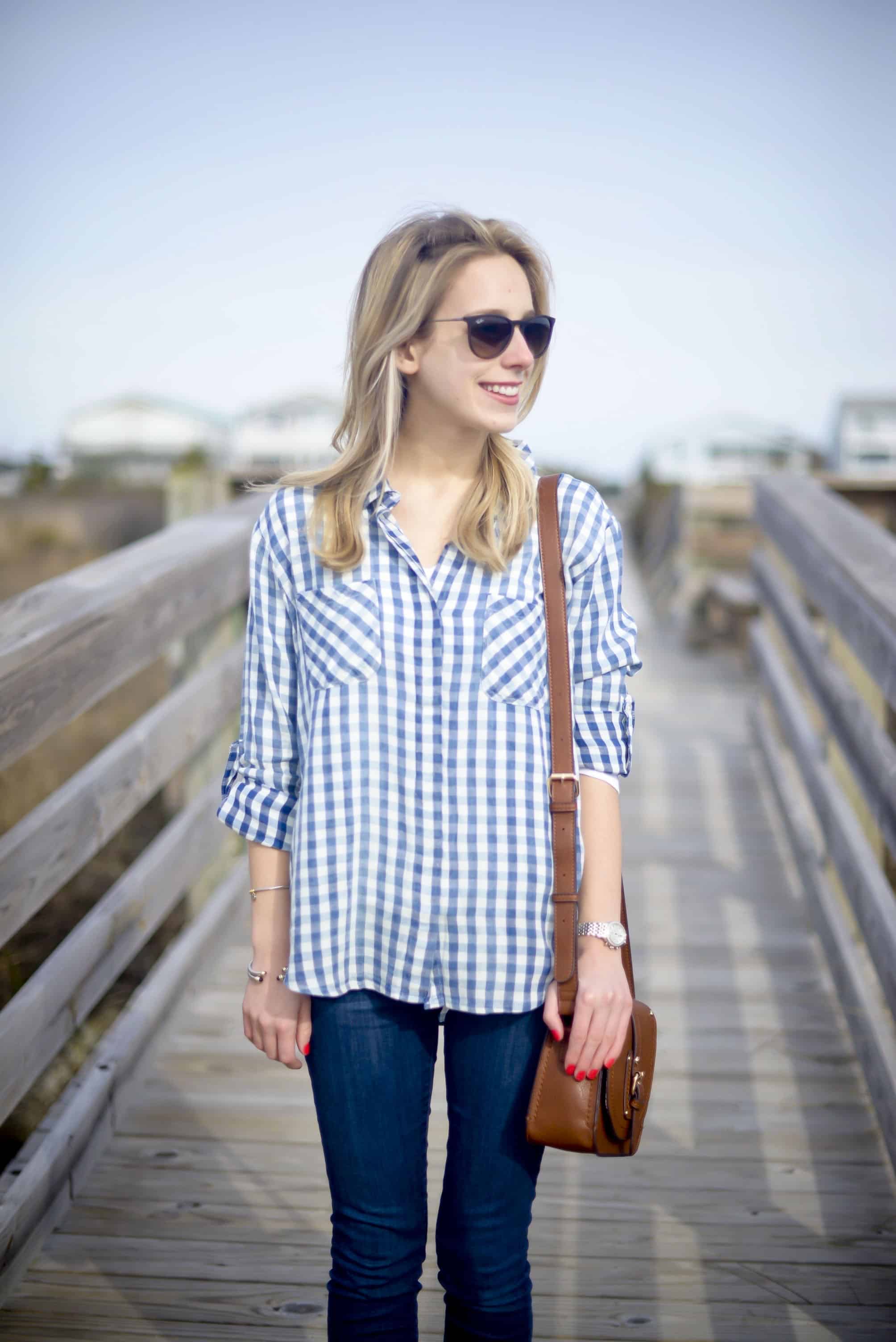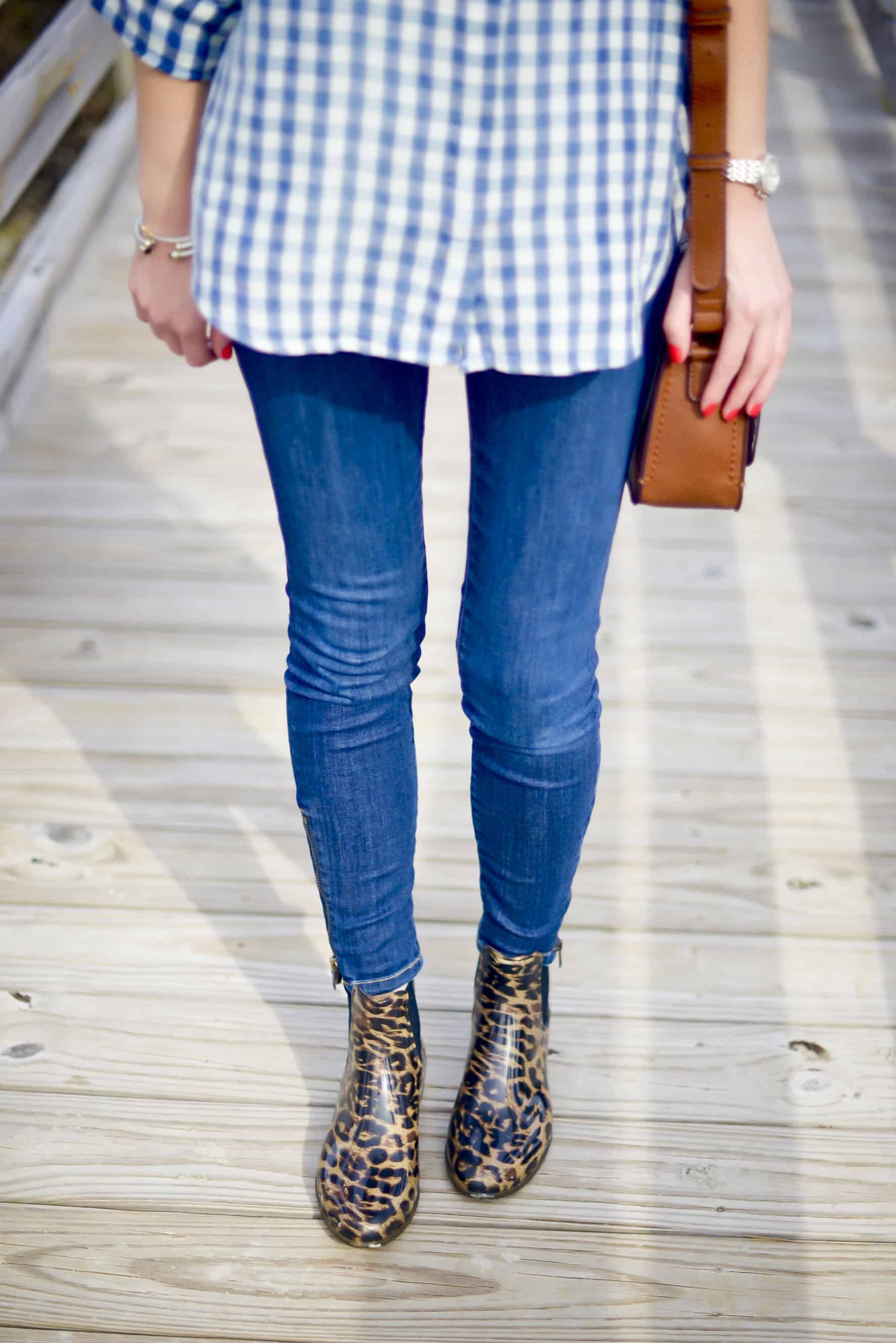 I was wearing…
blue gingham shirt (under $50!) | short leopard rain boots | skinny jeans | crossbody satchel (only $44!) | silver watch | David Yurman bracelets | sunglasses
I finally put on real clothes yesterday after spending most of the weekend in my sweats. This blue gingham shirt is a recent budget find and perfect for layering! The fit is oversized so you wear it over a t-shirt like I did — not bad for $48! I was struggling over what shoes to bring for walking on the beach because I've only ever visited my parents during the warmer months. I remembered I had these short leopard rain boots and they ended up being perfect for this time of year.
On a final note — please cross your fingers for me I make it back to New York without any delays or cancellations!! Really praying that this is the last big storm we get before spring. I. Am. Ready. For. Sun.


[thefeedproducts style='four']
- Katie